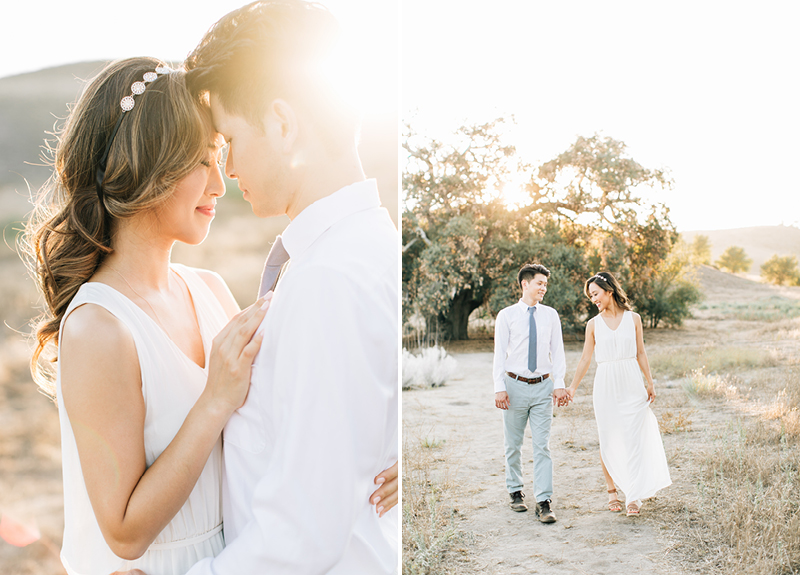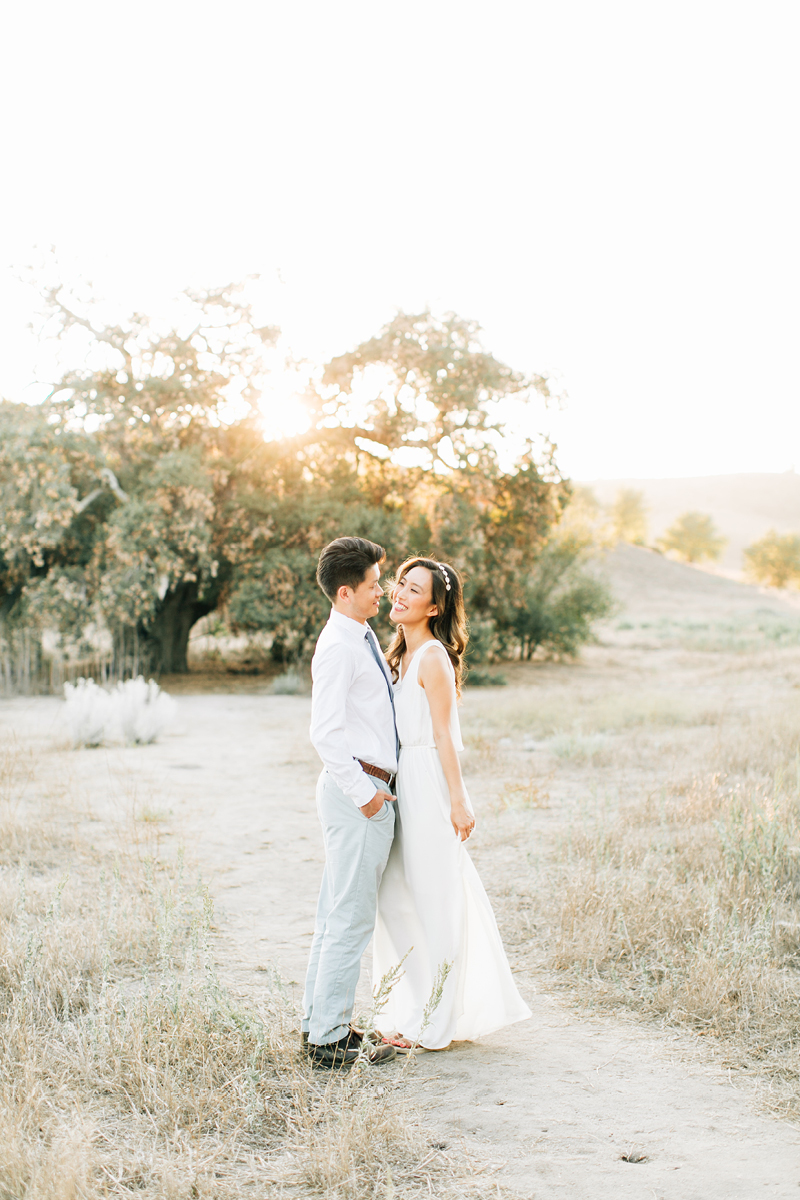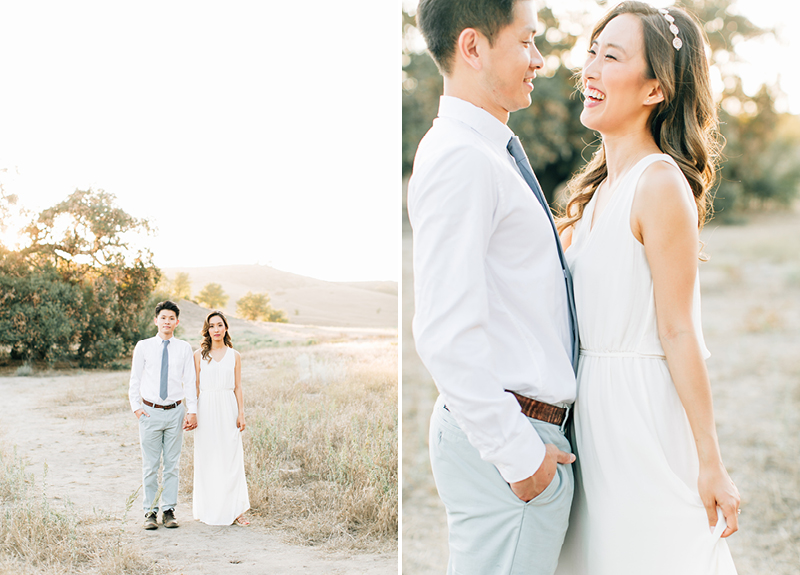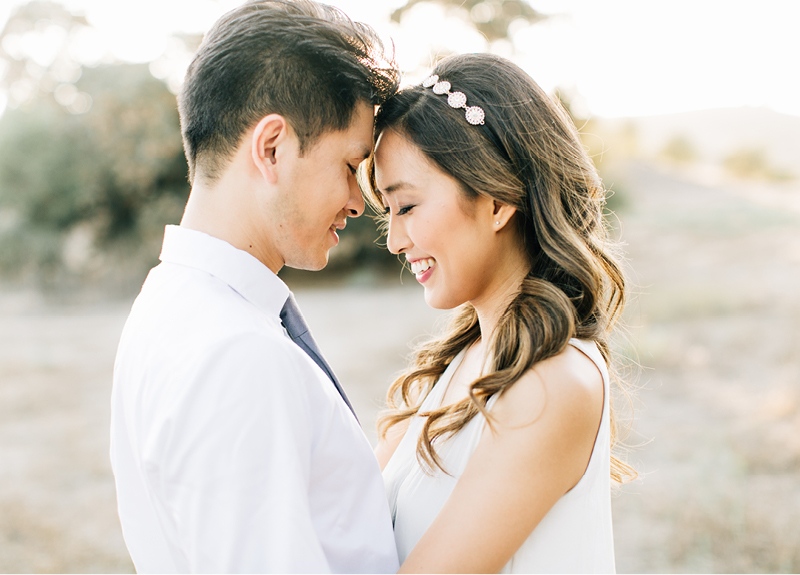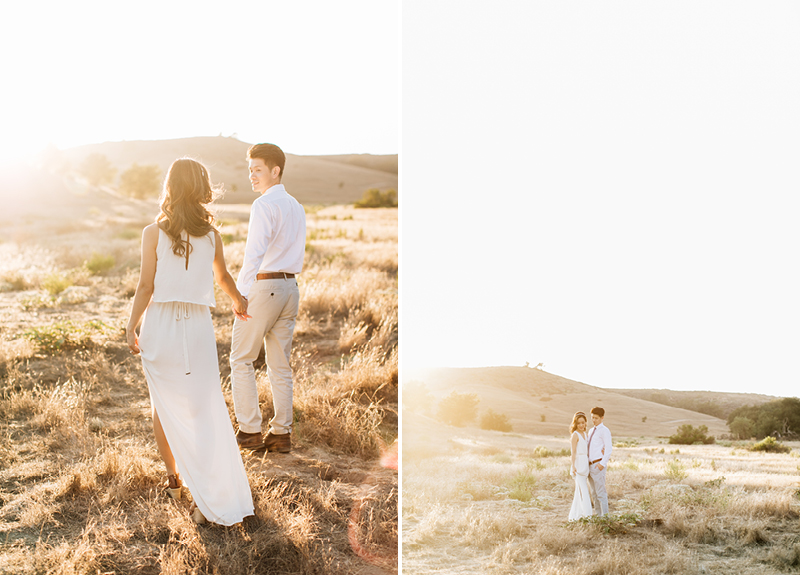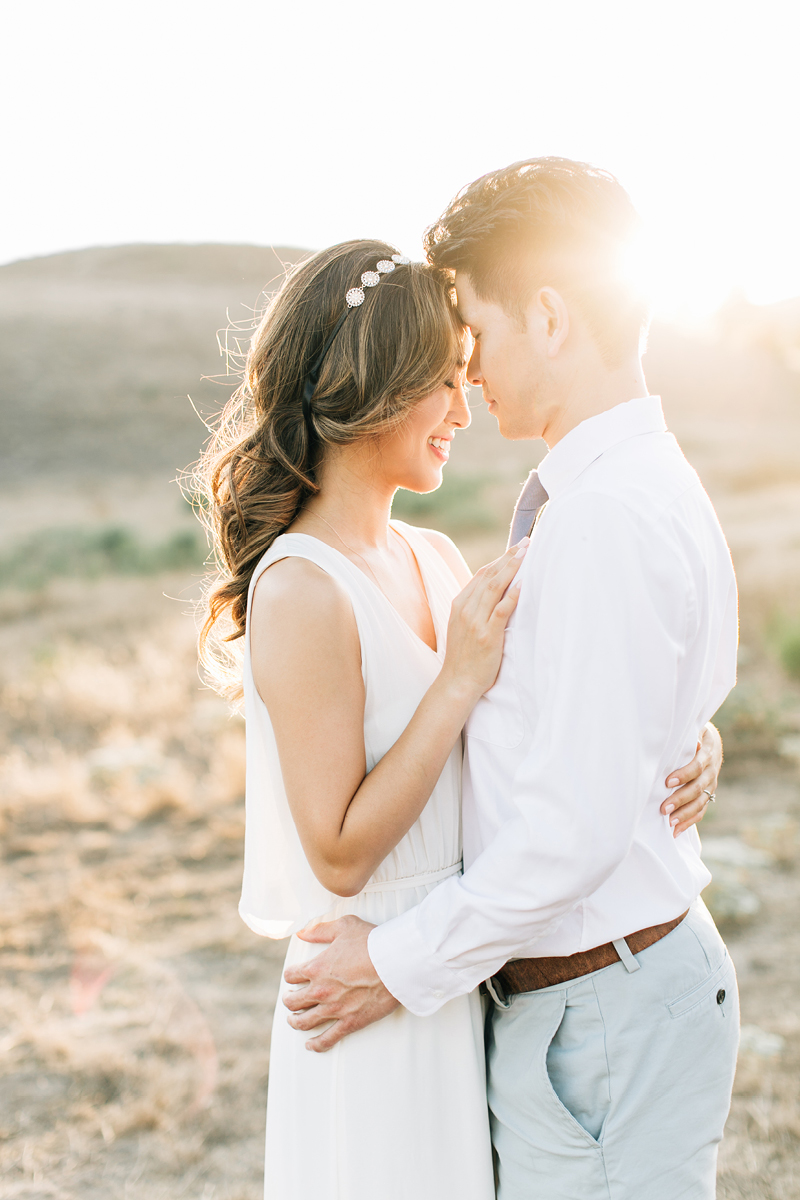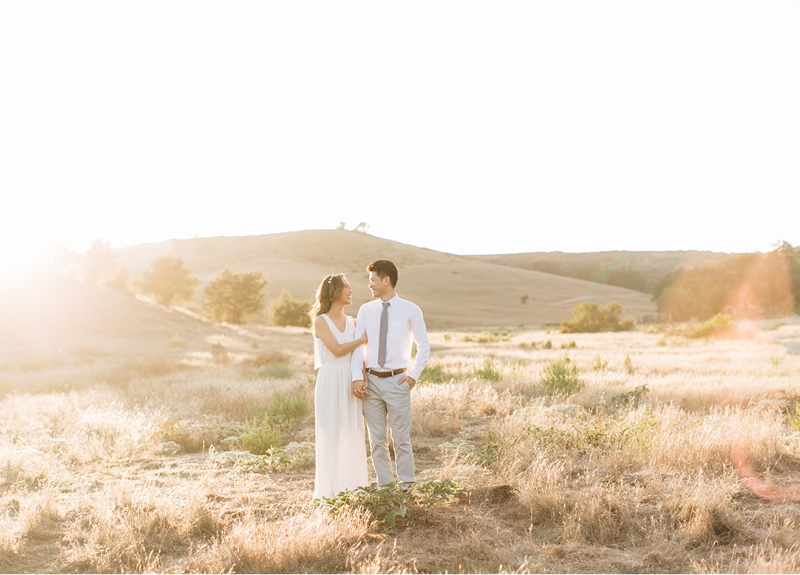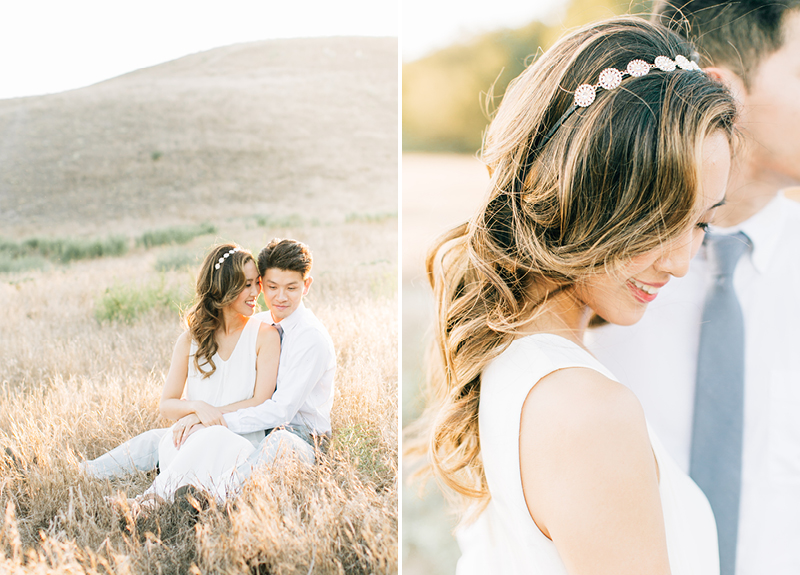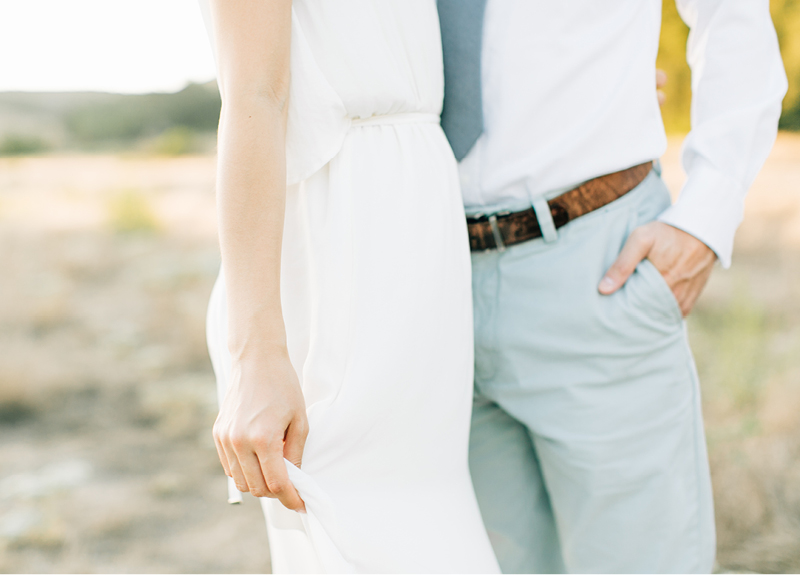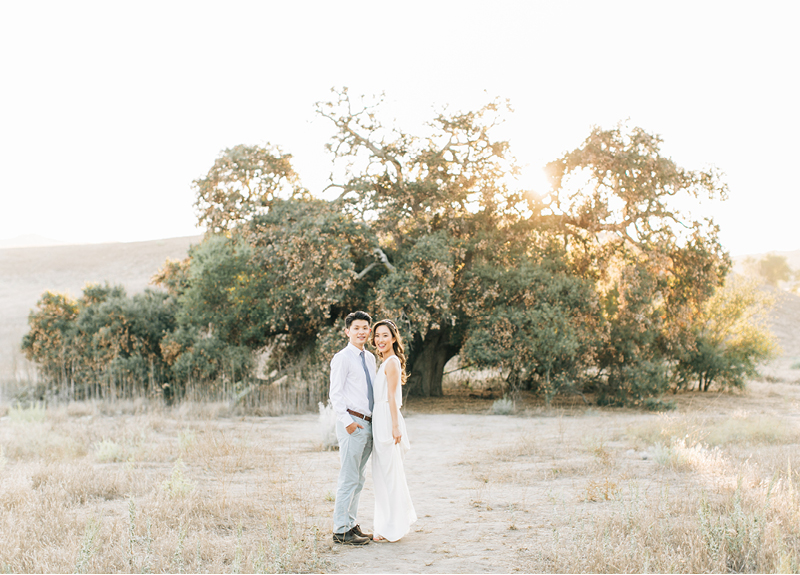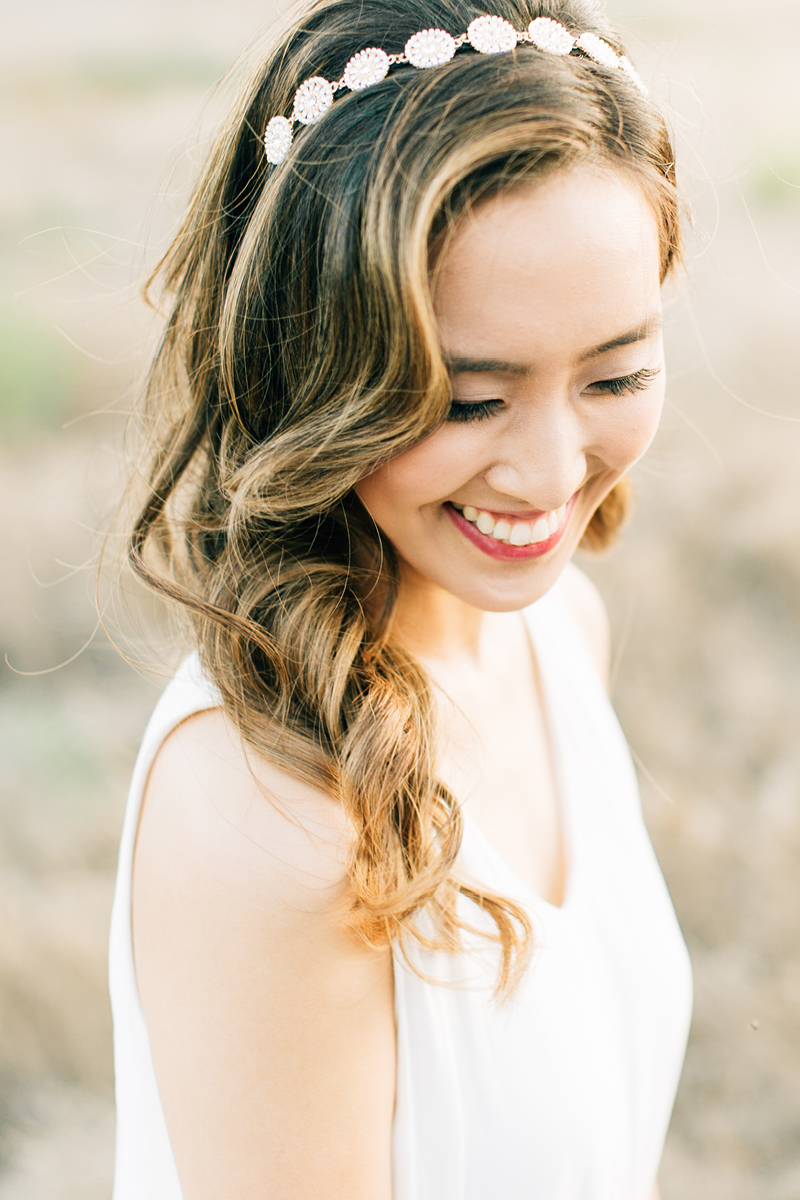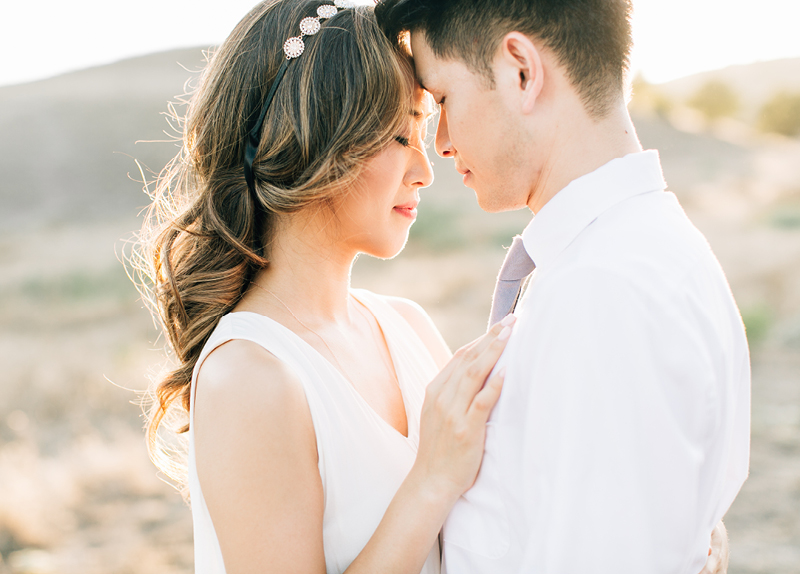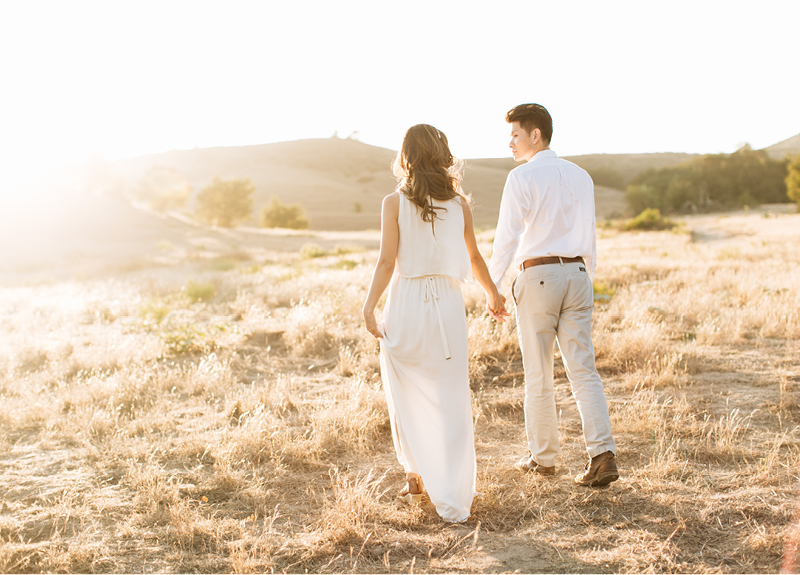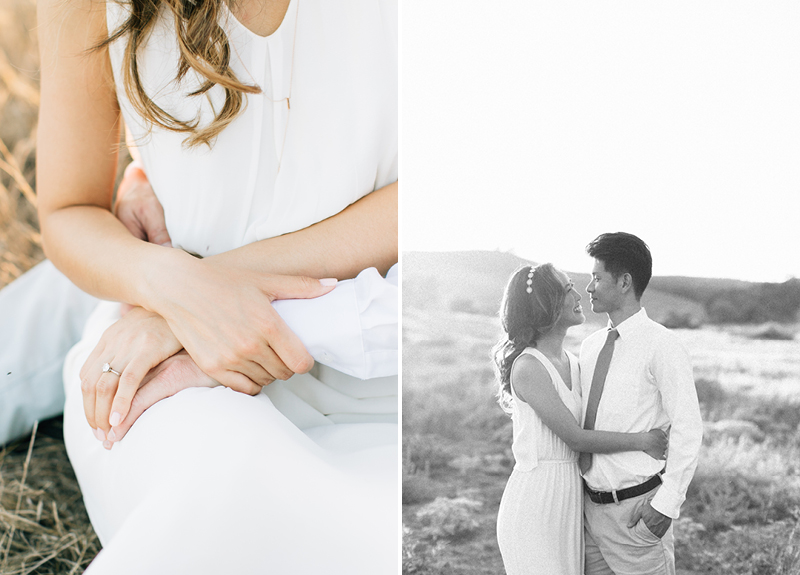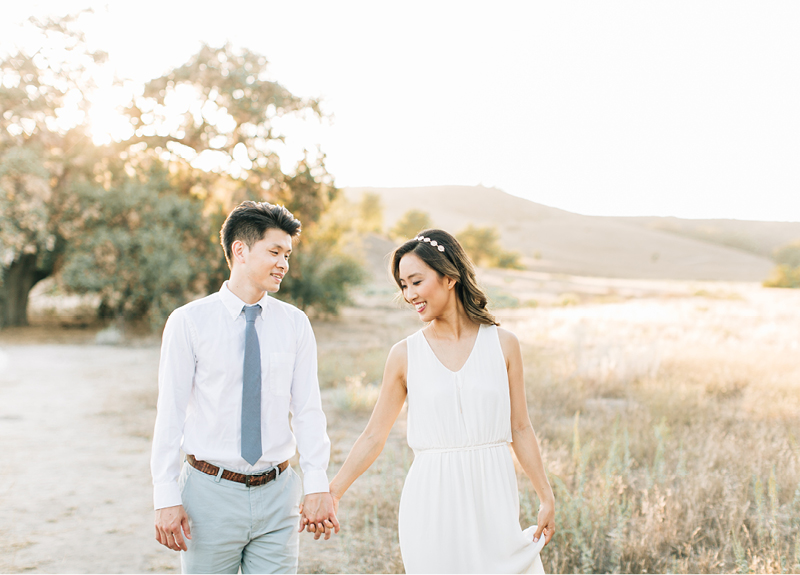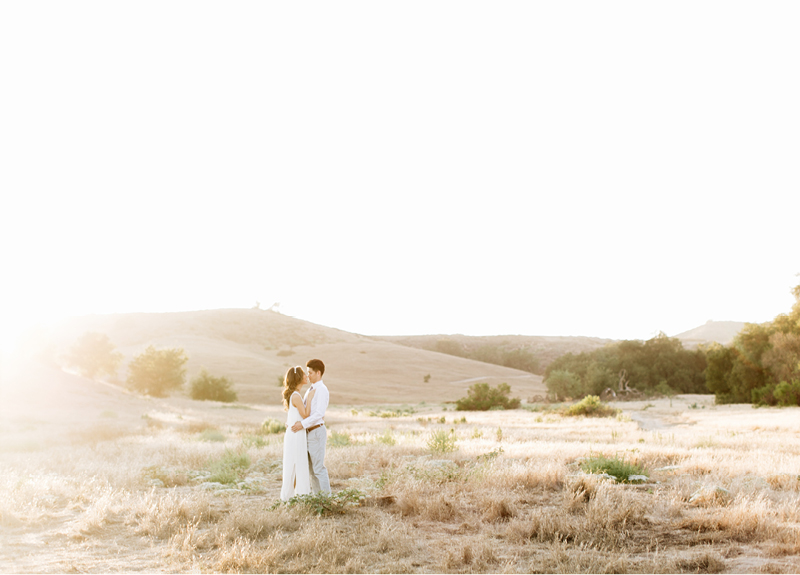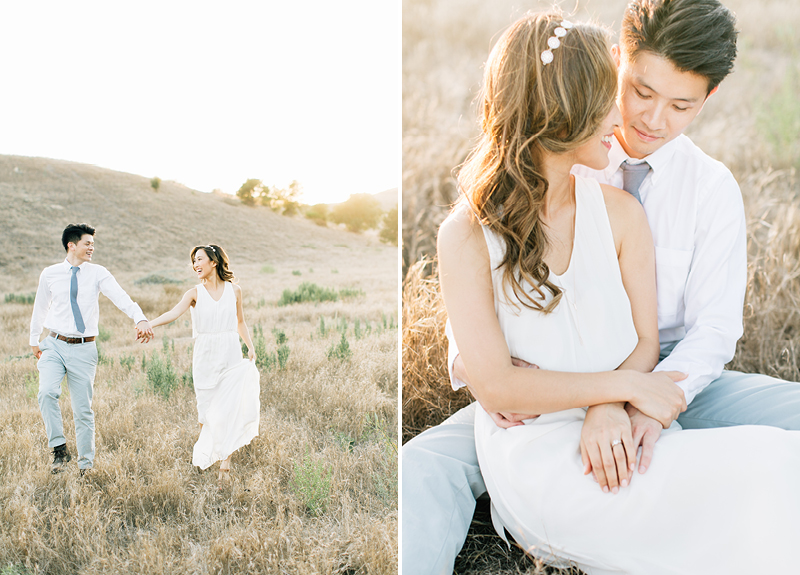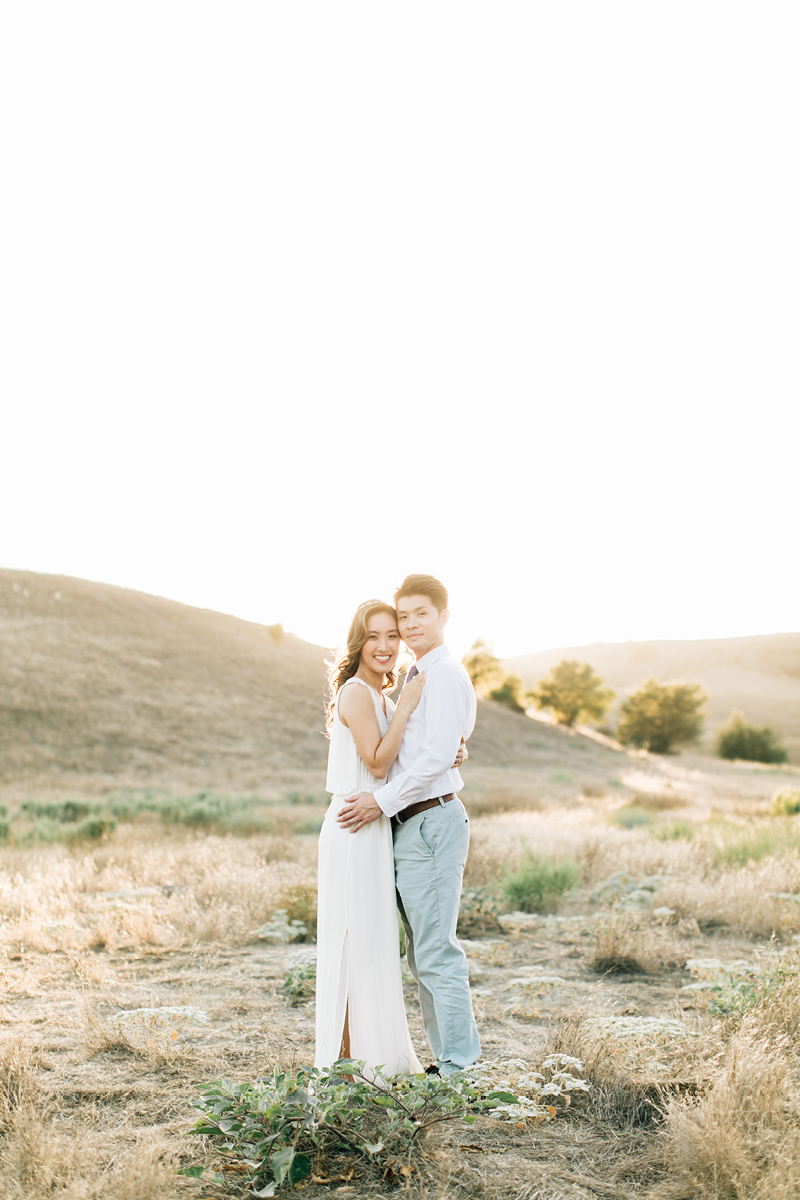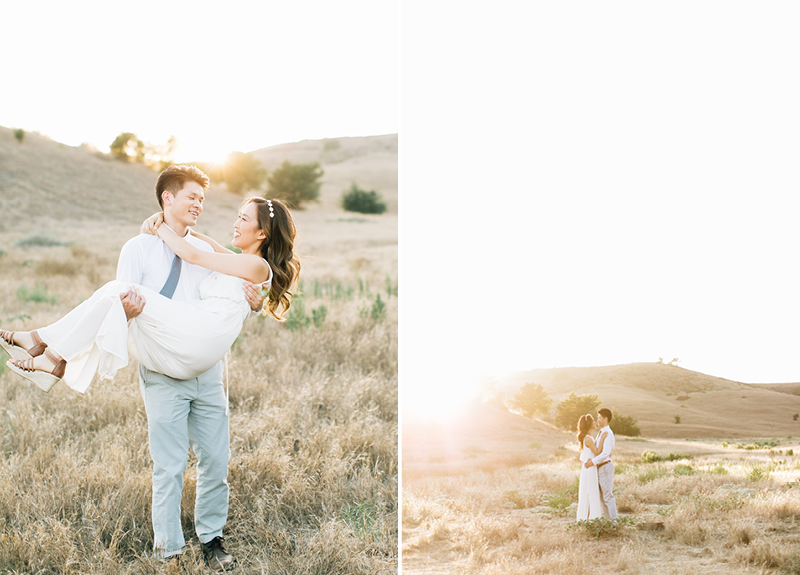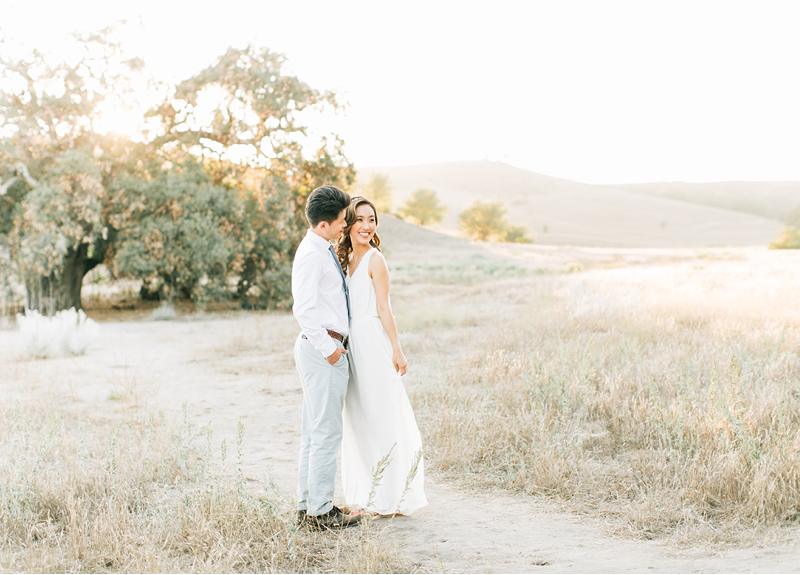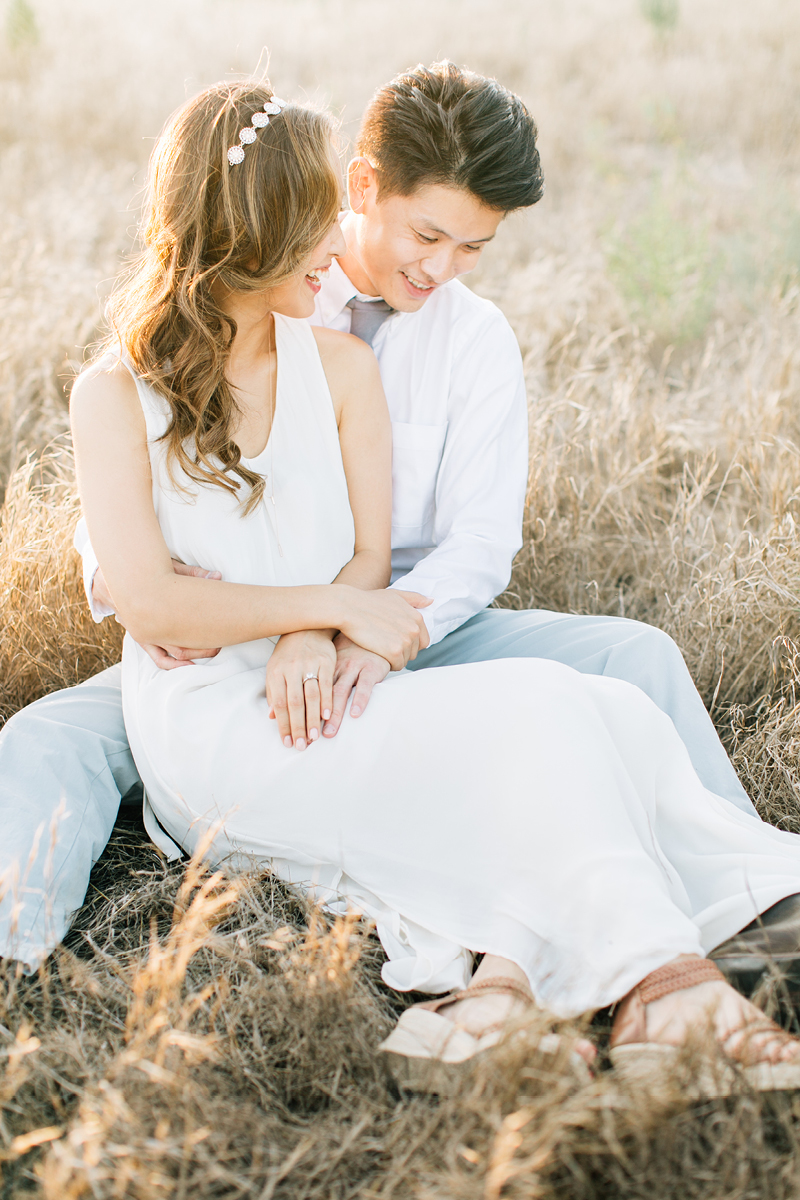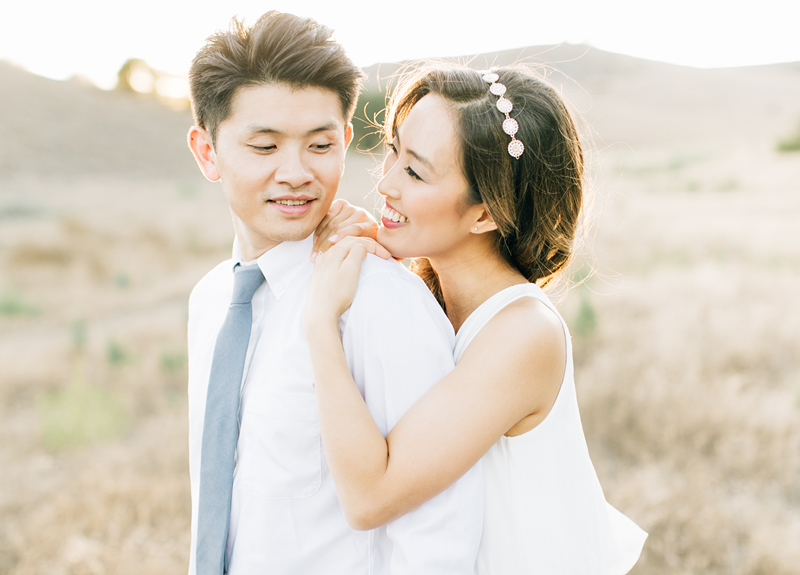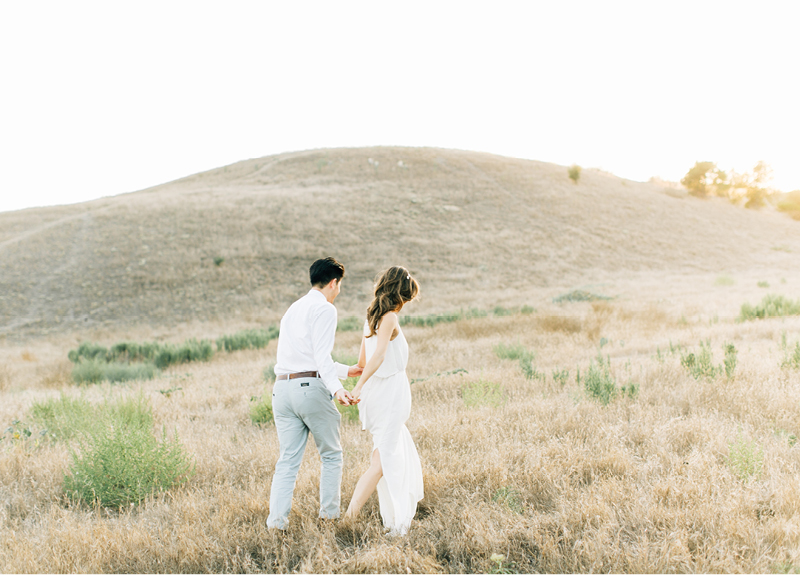 A few weeks ago I took a quick day trip down to Orange County to finally meet Jack and Julie and take their engagement photos! These two will be getting married at the end of the month at Giracci Vineyards and Farm and I can't wait! Outdoor weddings in Southern California simply can't be beat.
Julie mentioned how much she loved neutral palettes so she sought out this beautiful field with rolling hills, golden light and an amazing overgrown tree. They incorporated soft colors – white, cream and light blue – into their look to reinforce the bright and airy vibe that they wanted. Many times I have clients ask me for outfit advice for their engagement, maternity or anniversary sessions and I always recommend soft, neutral colors mainly because I've found that my style of shooting and the lighting I am drawn to look so great with those kinds of tones. As a natural light wedding photographer I always try to find the best lighting of the day, which is typically early morning or right before sunset, and that is when I will start my sessions! Another element of Julie and Jack's outfits that I loved were the small details! Julie wore a long and flowy dress that gave her look movement and she also had a beautiful beaded headpiece. Jack wore a leather belt and blue tie to add some dimension into his outfit. Of course, my biggest piece of advice is to wear something that you feel comfortable and yourself in! There's nothing worse than getting your photos back and feeling like you looked uncomfortable or stiff because of what you were wearing. These photos should be a fun reflection of a special time in your lives so be sure to feel great and in return you will always look great! All in all, I adored this Orange County engagement session with these two and I can't wait to see them in a few short weeks!
If you are looking for an Orange County, Seattle or Los Angeles wedding photographer to capture your big day or if you'd like to schedule an engagement session please contact Jenna HERE!