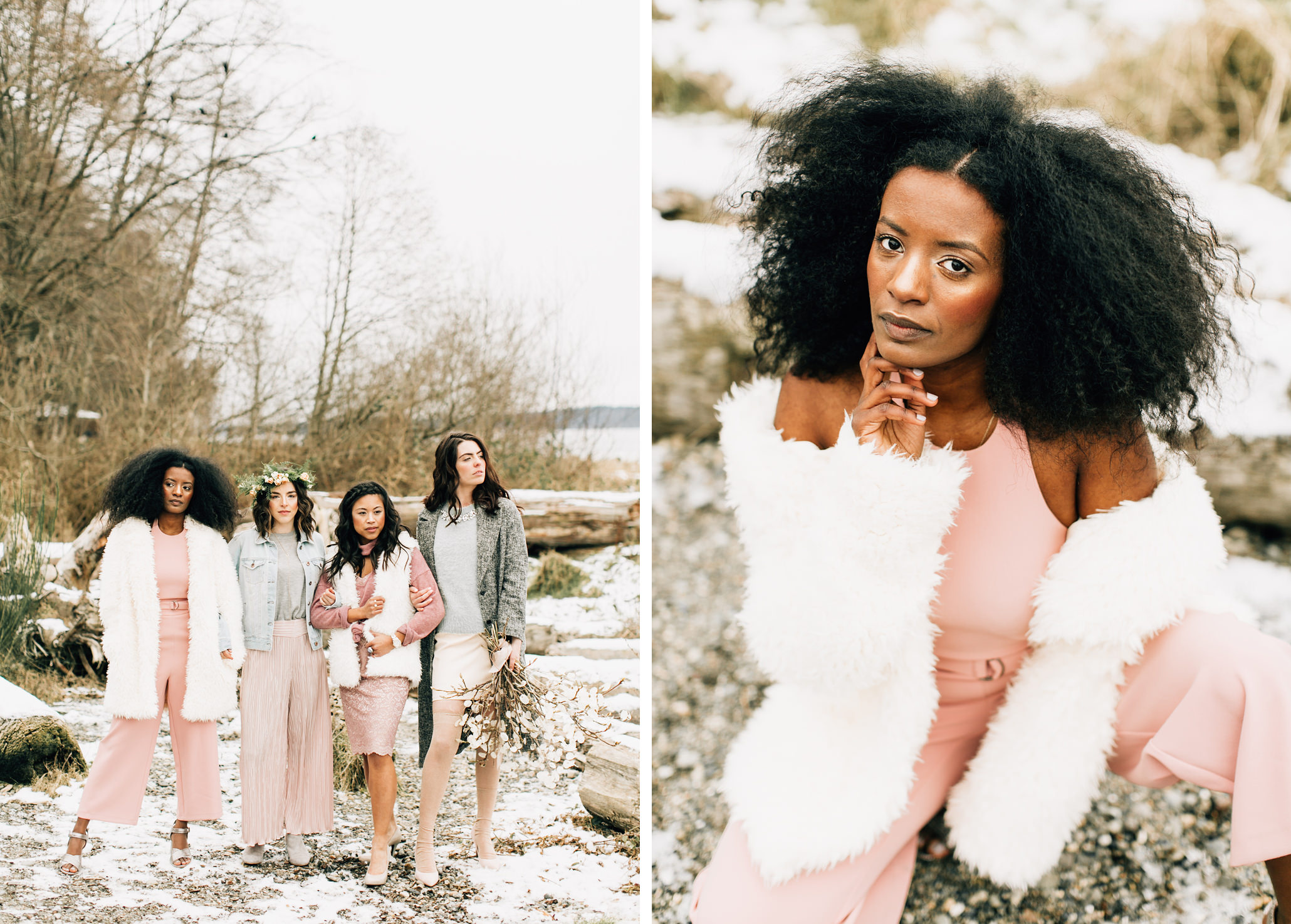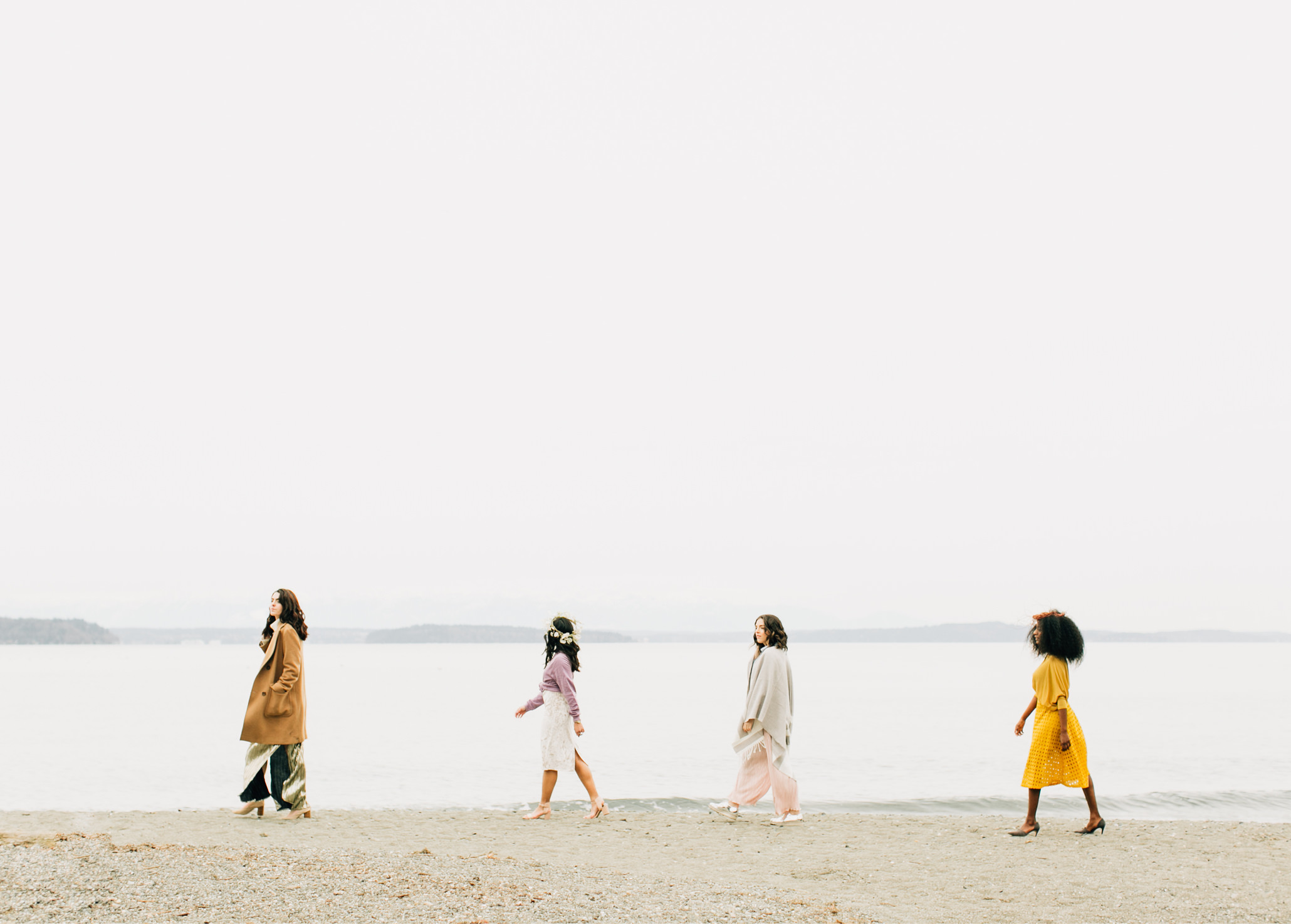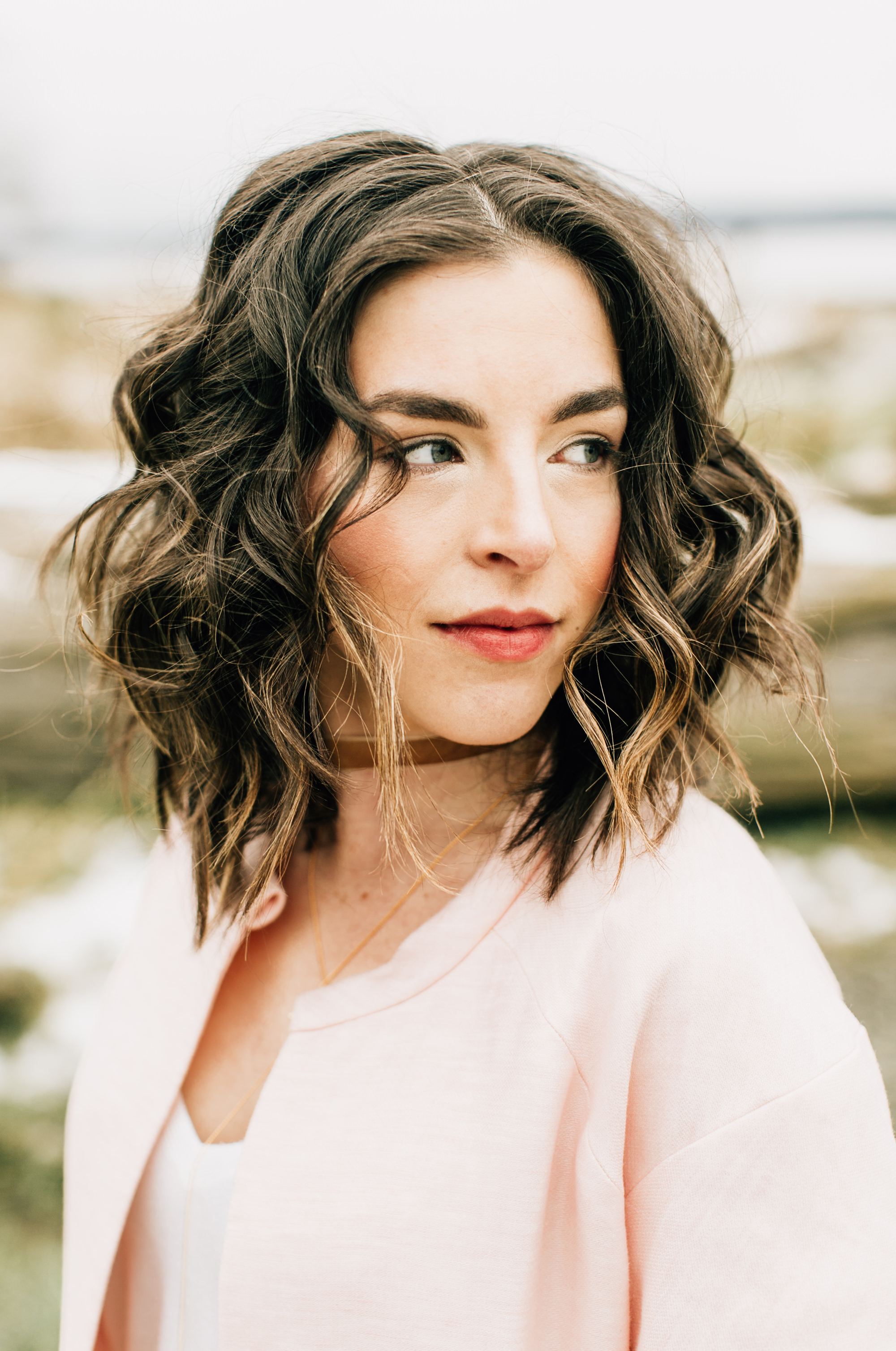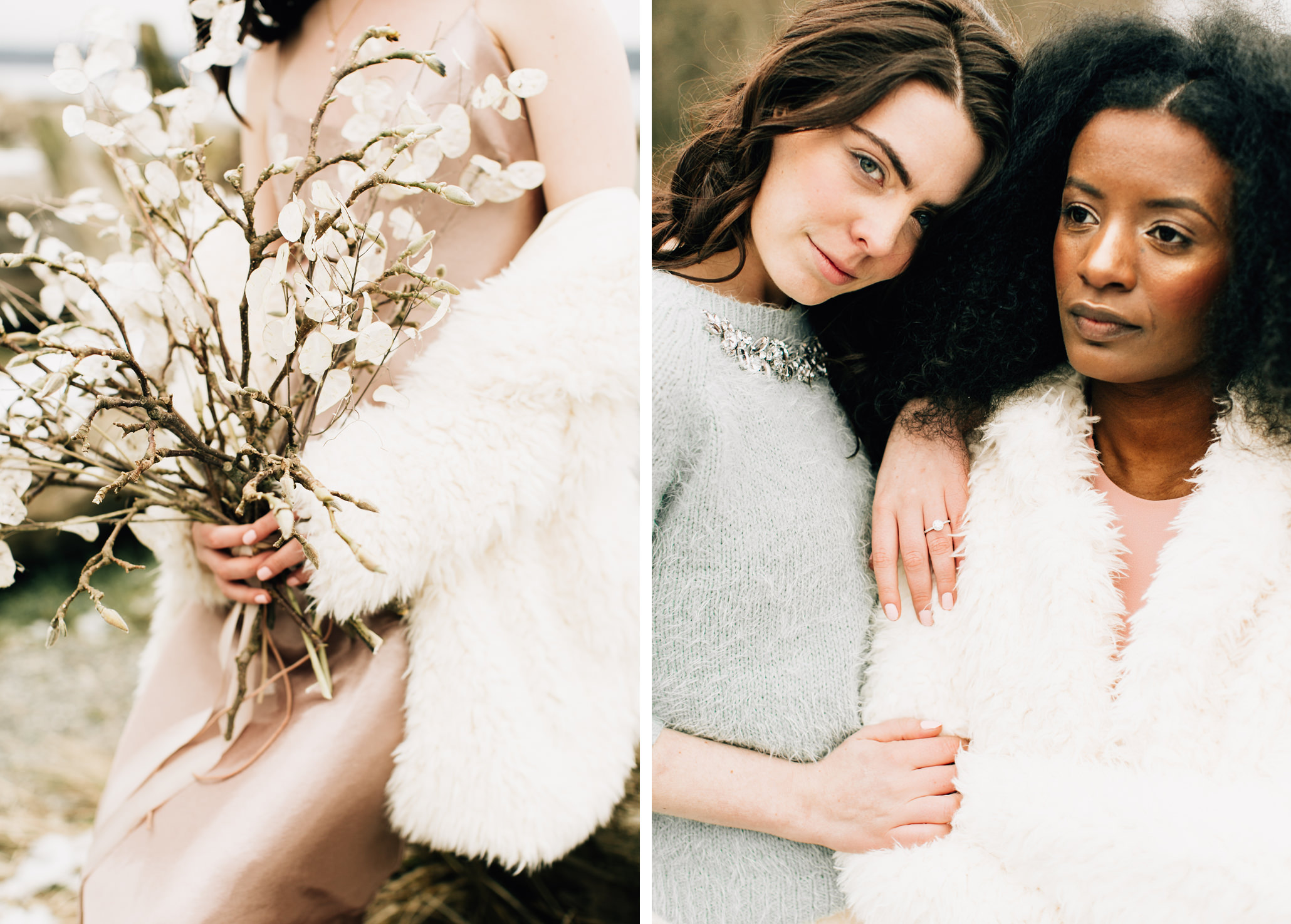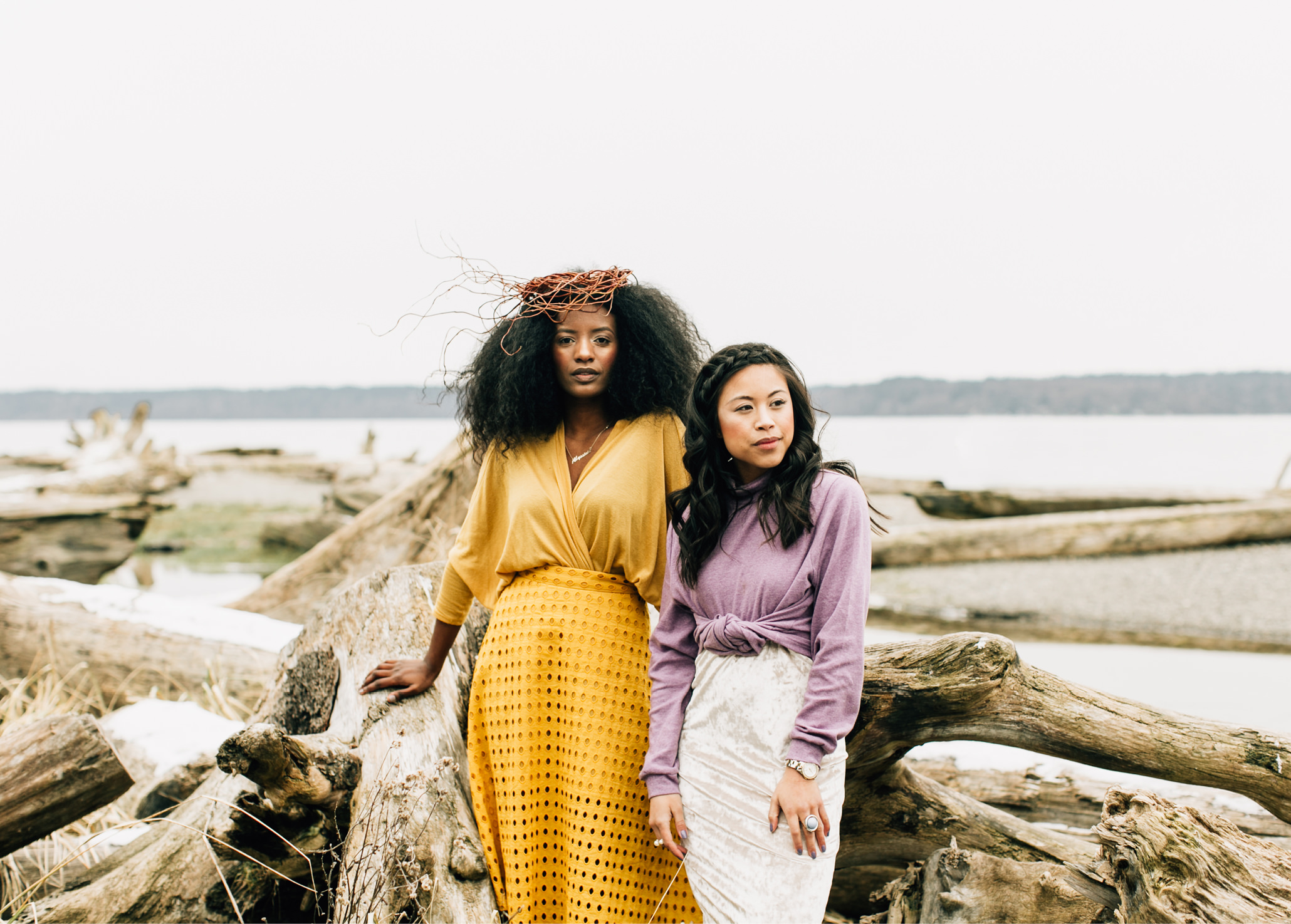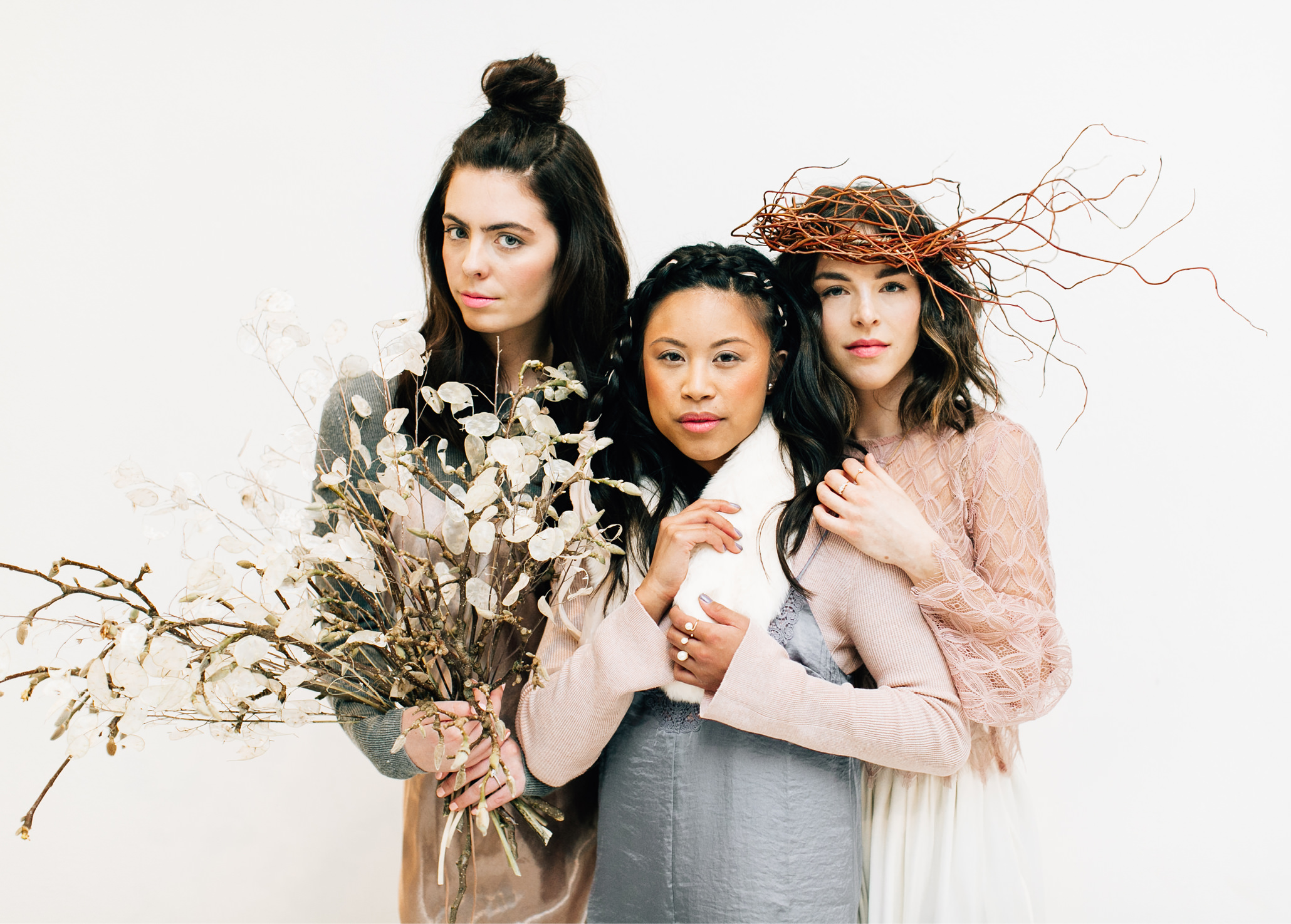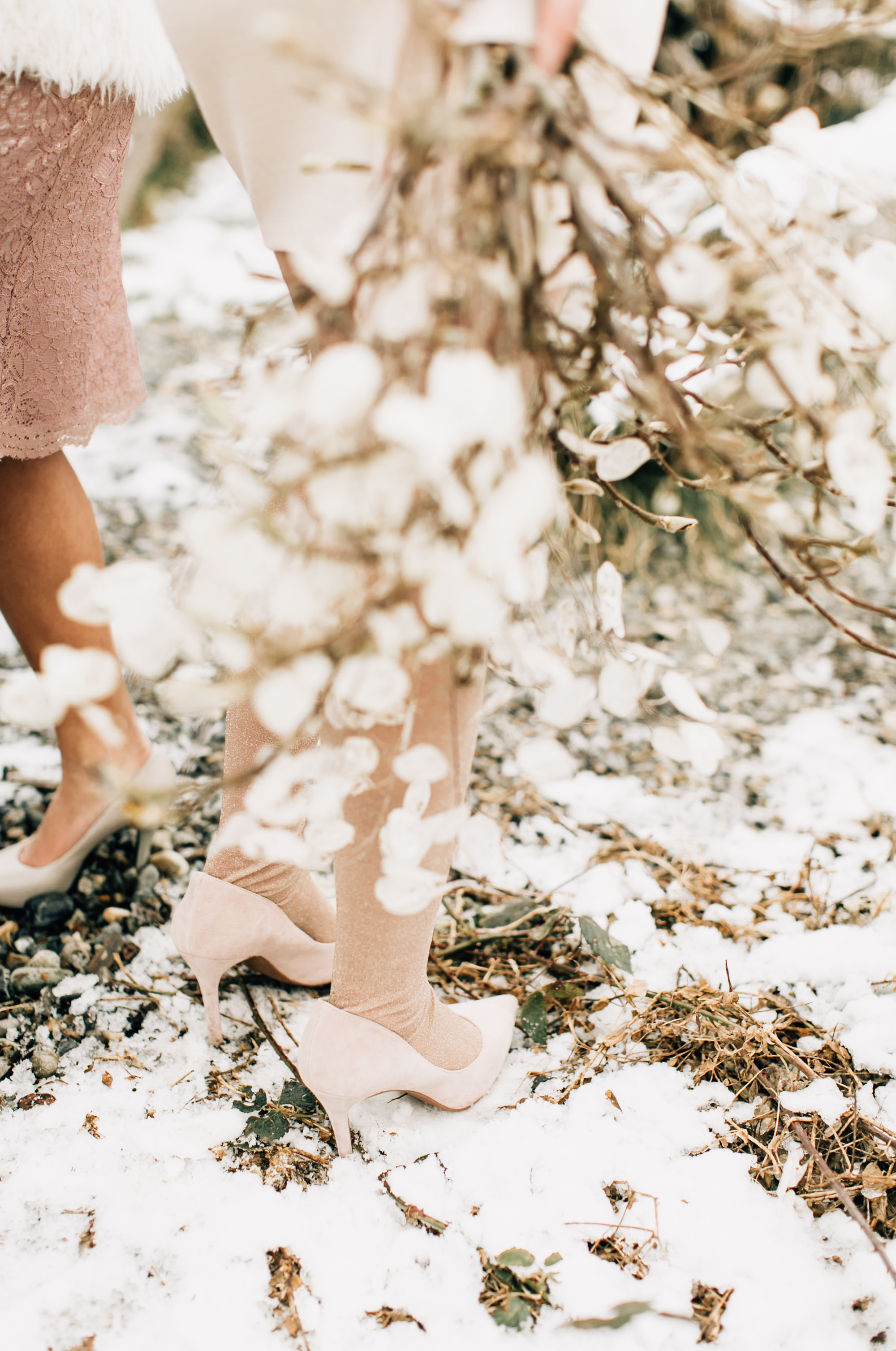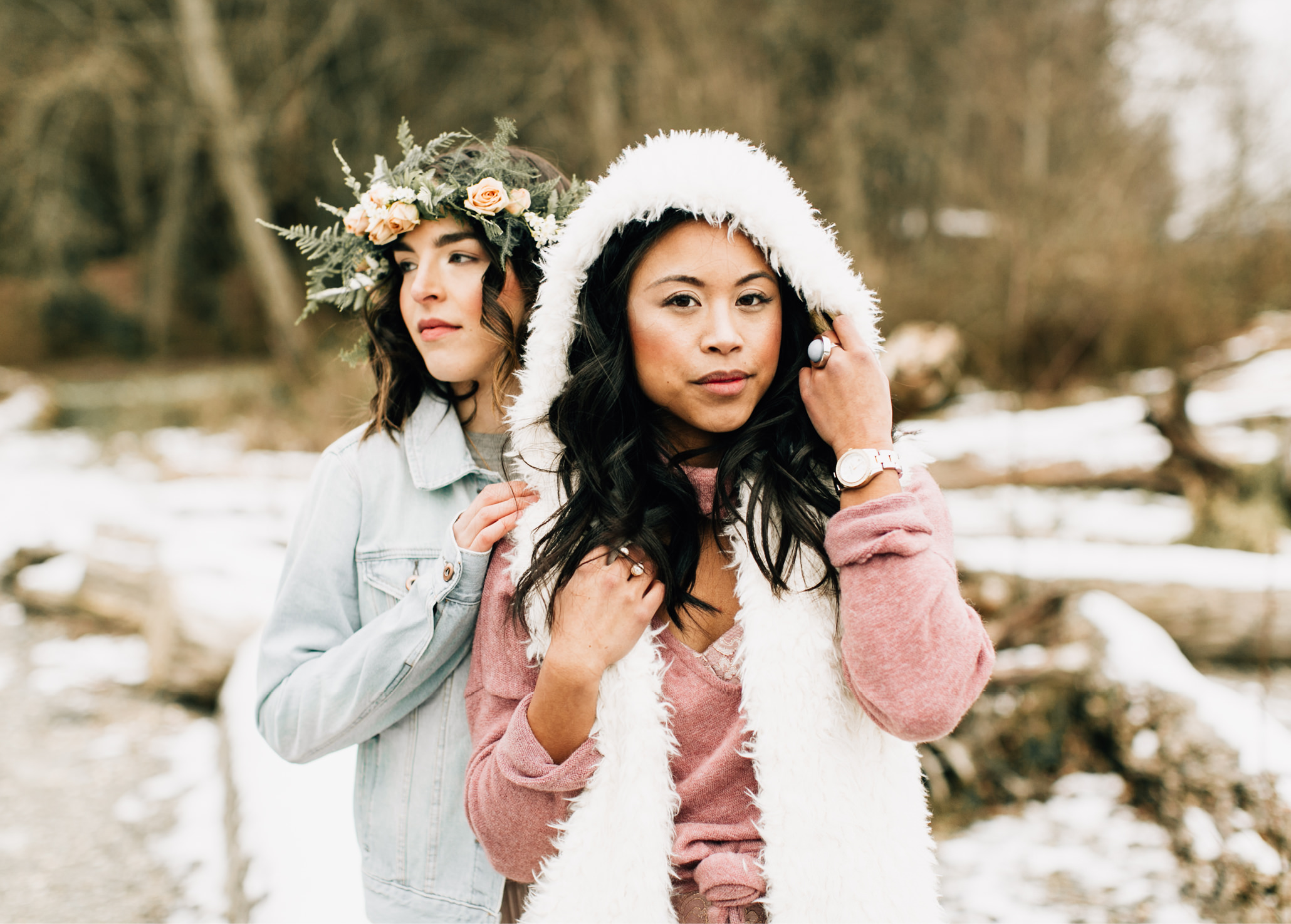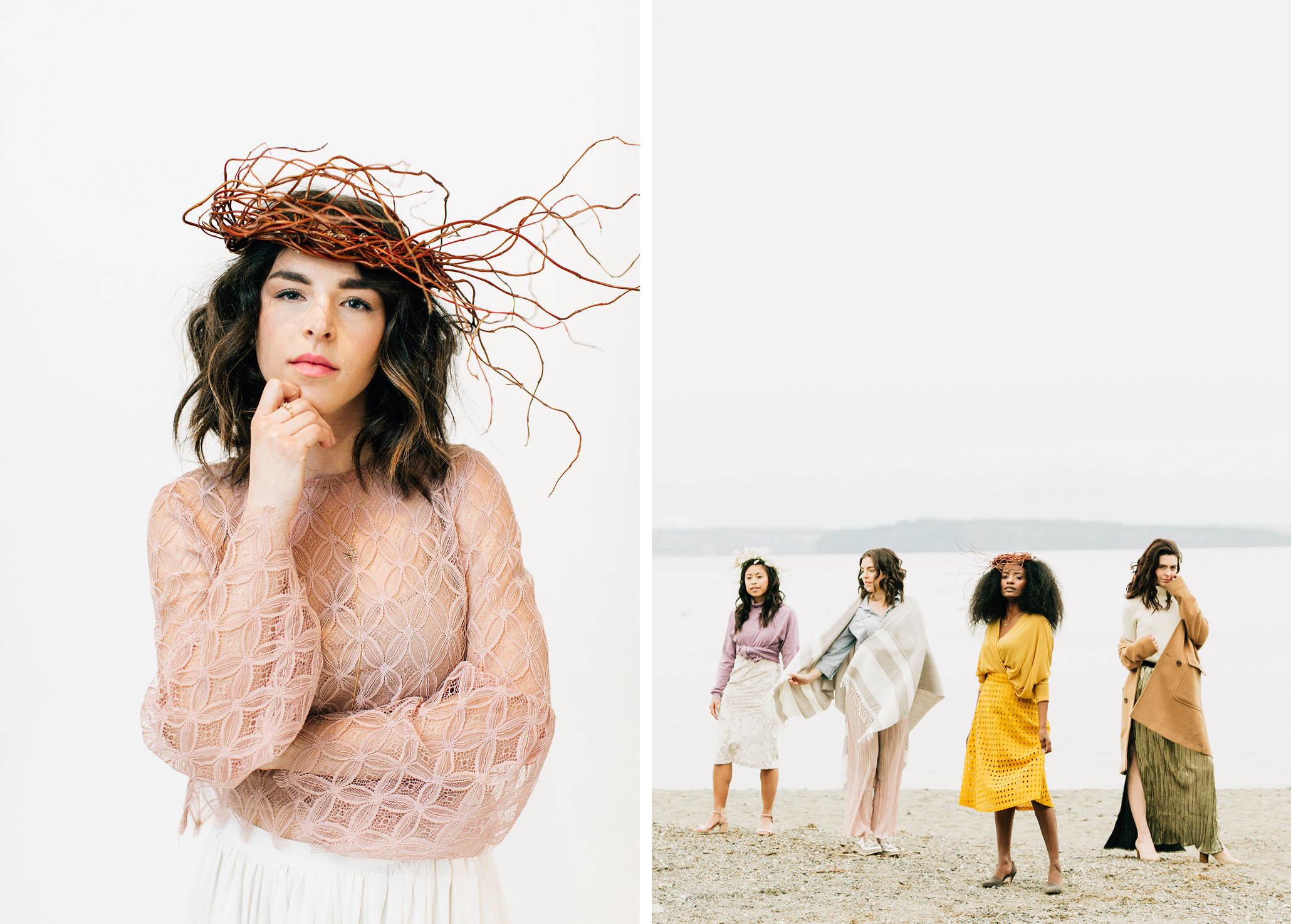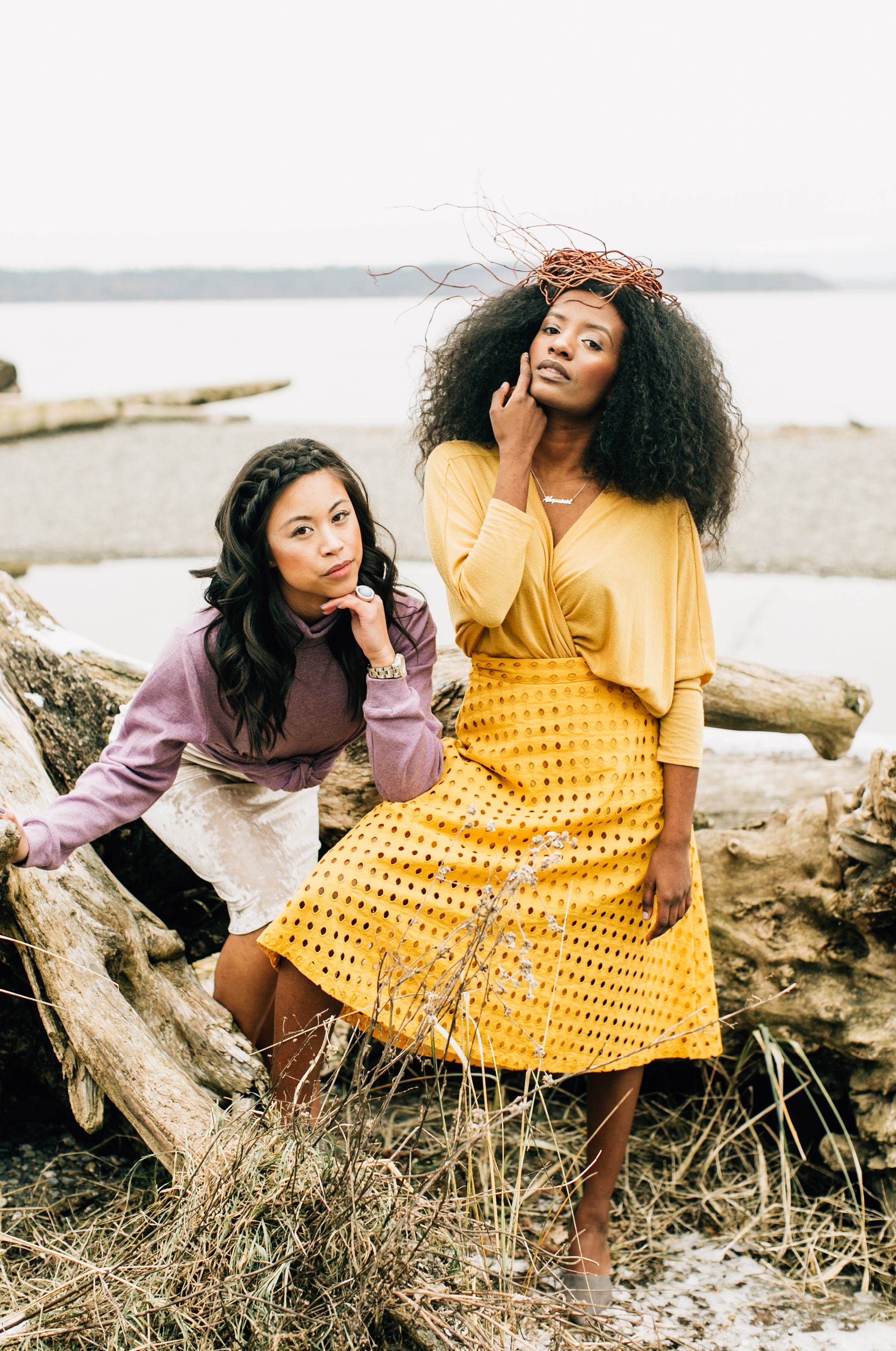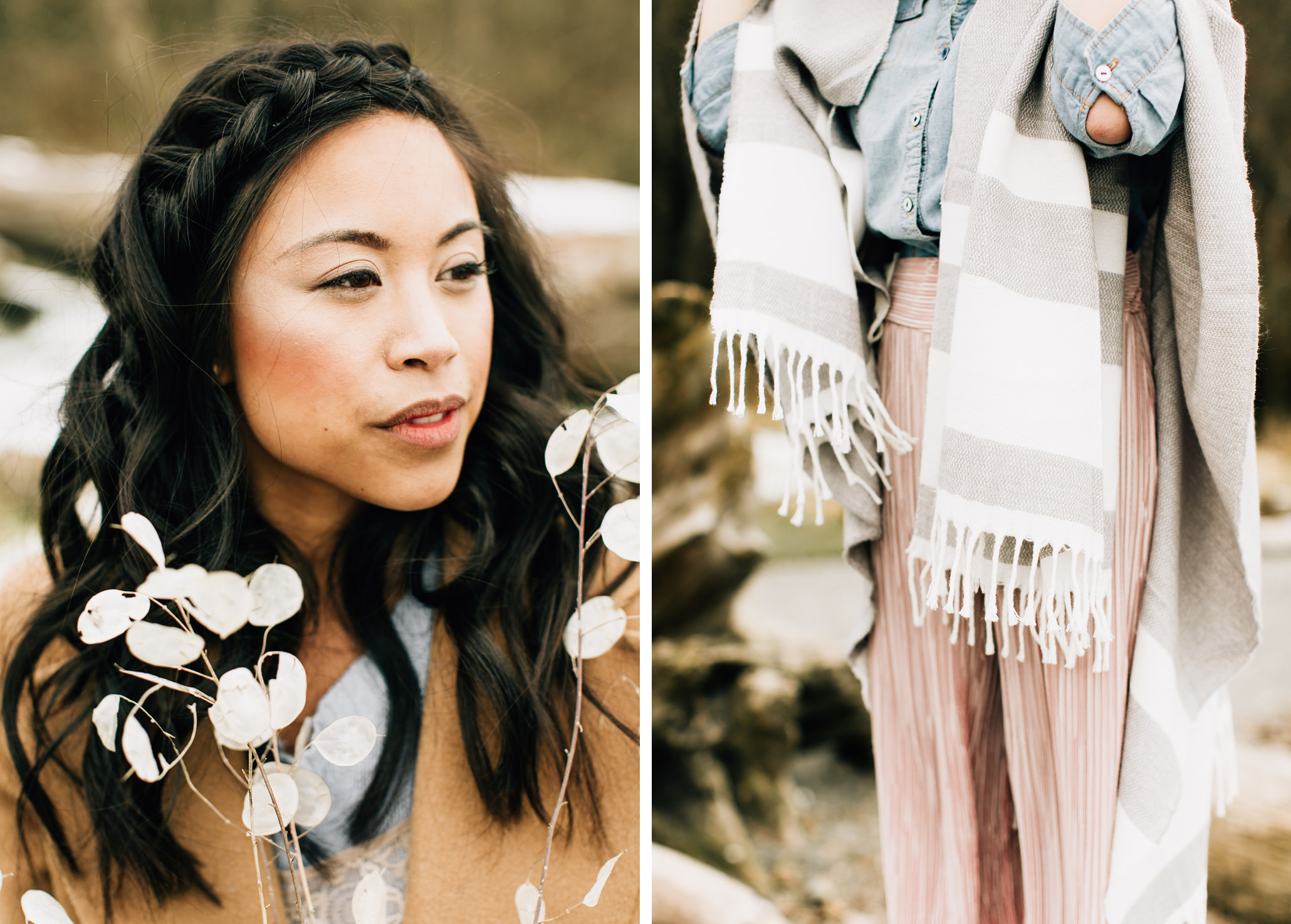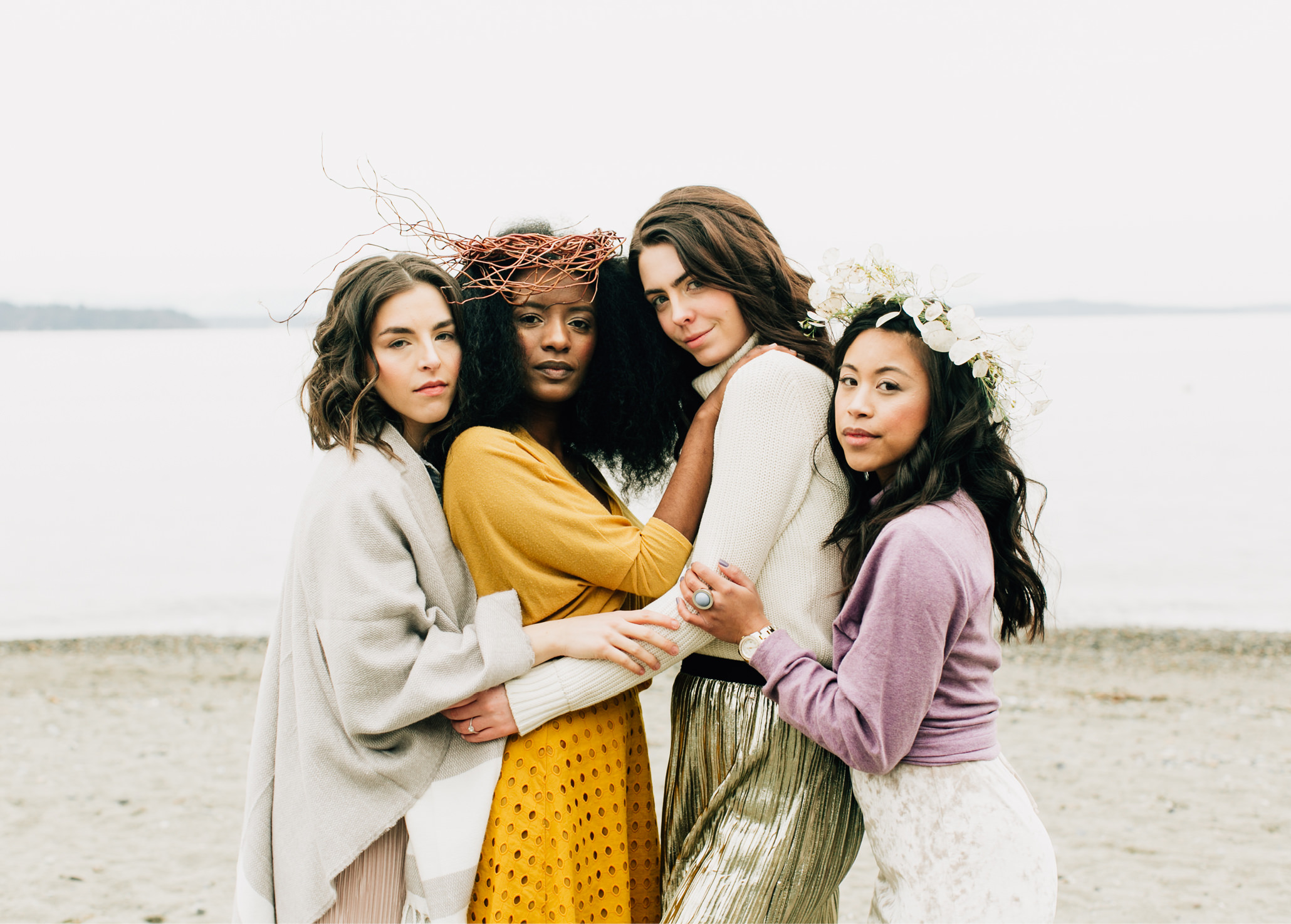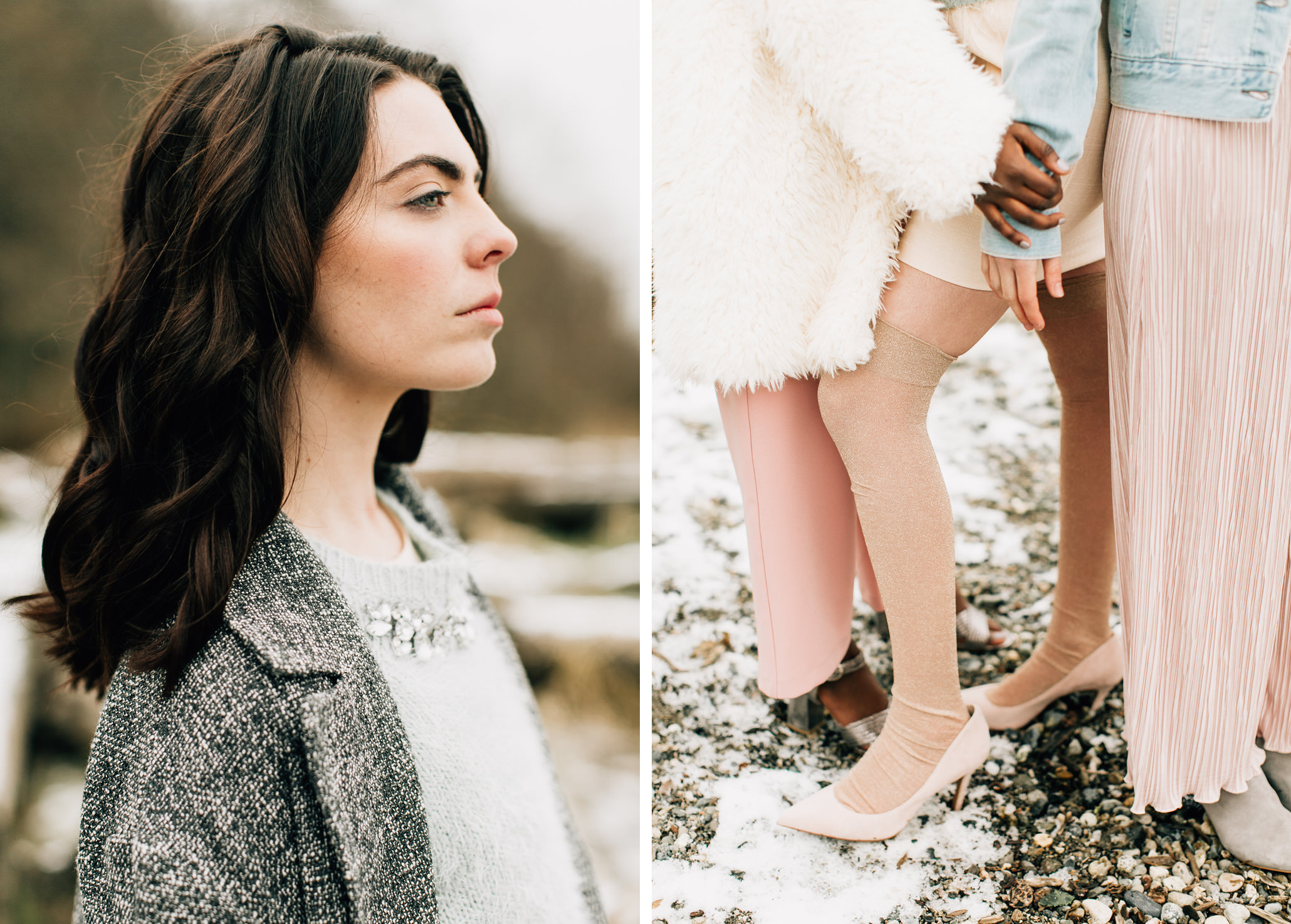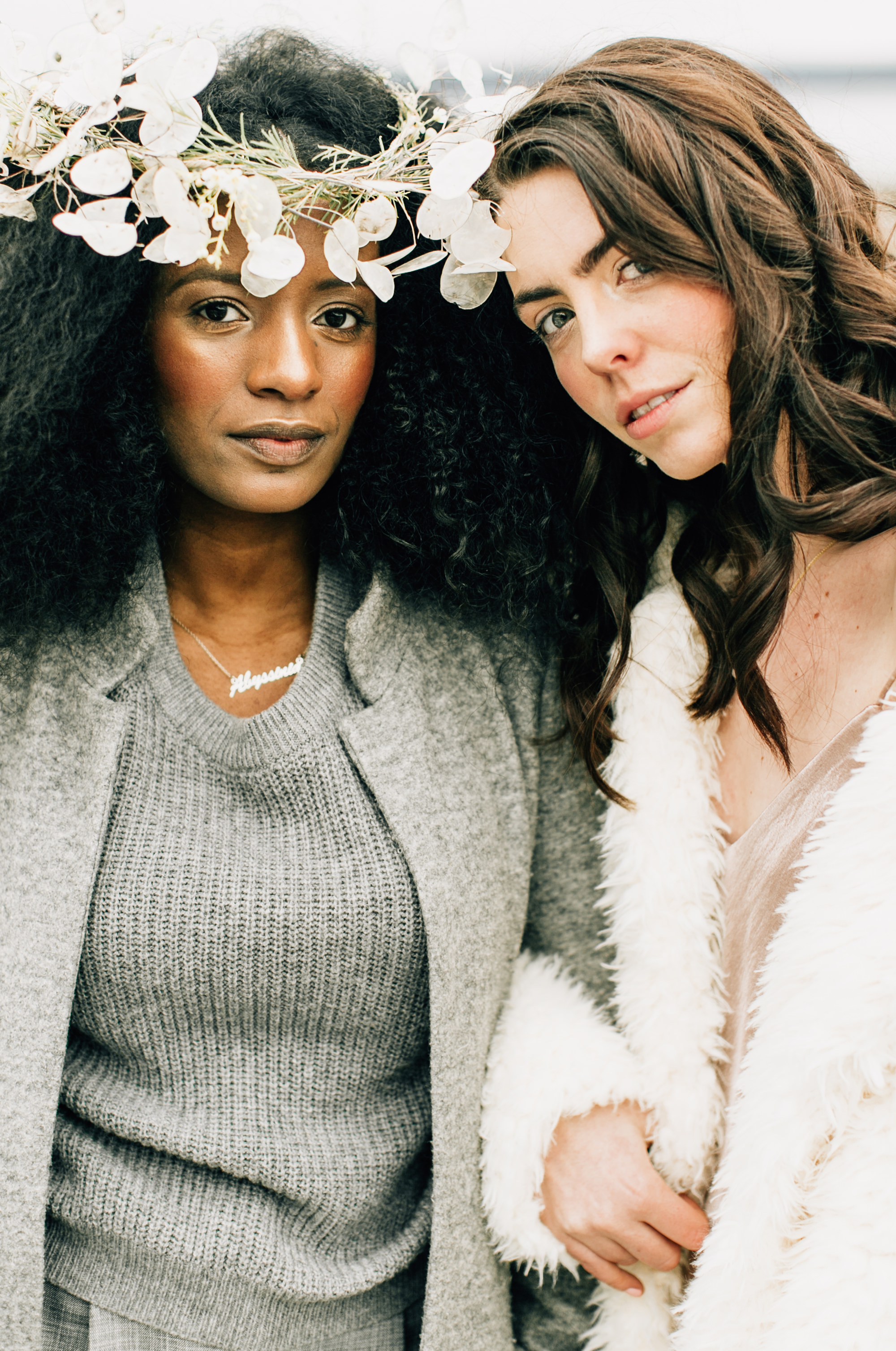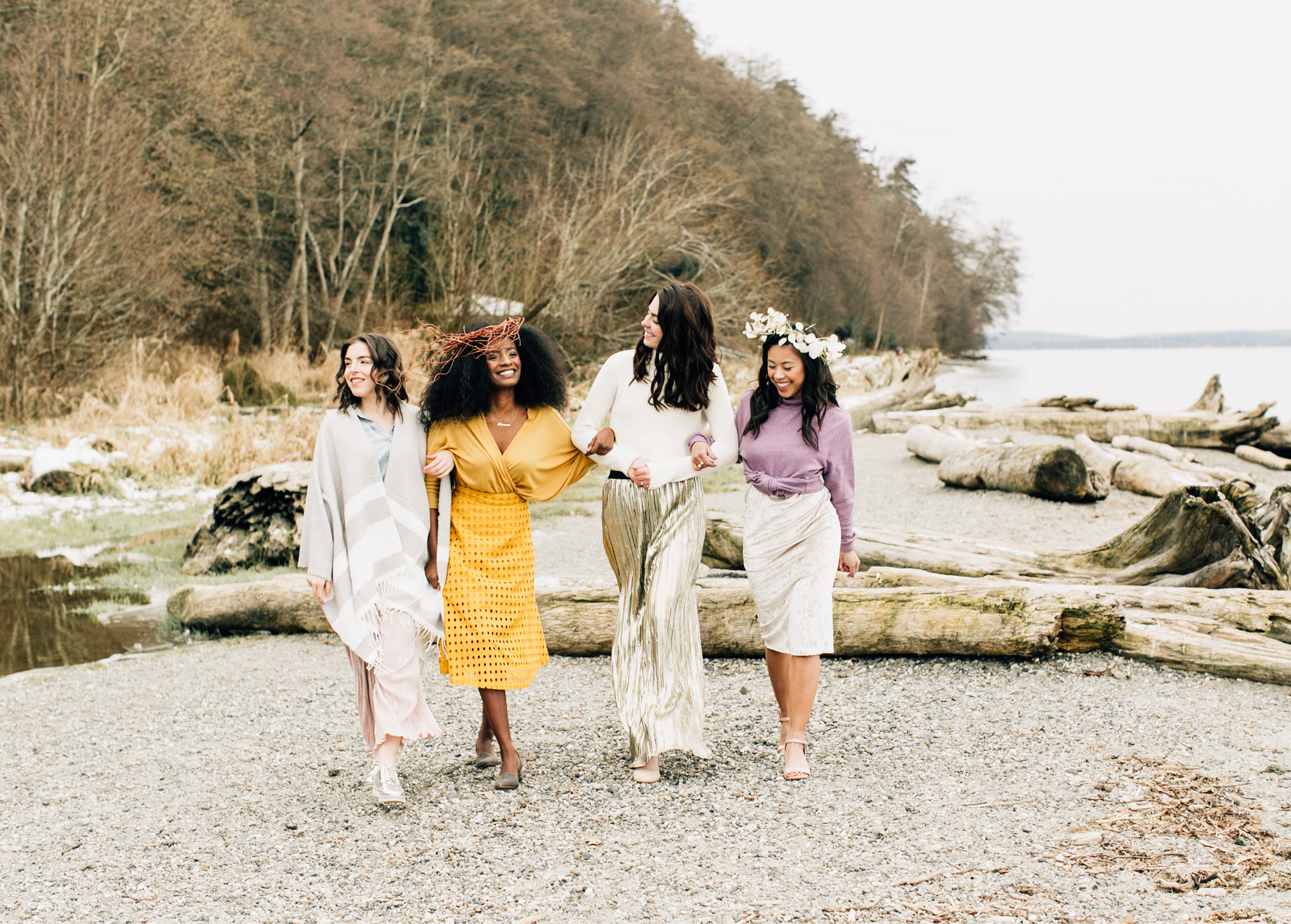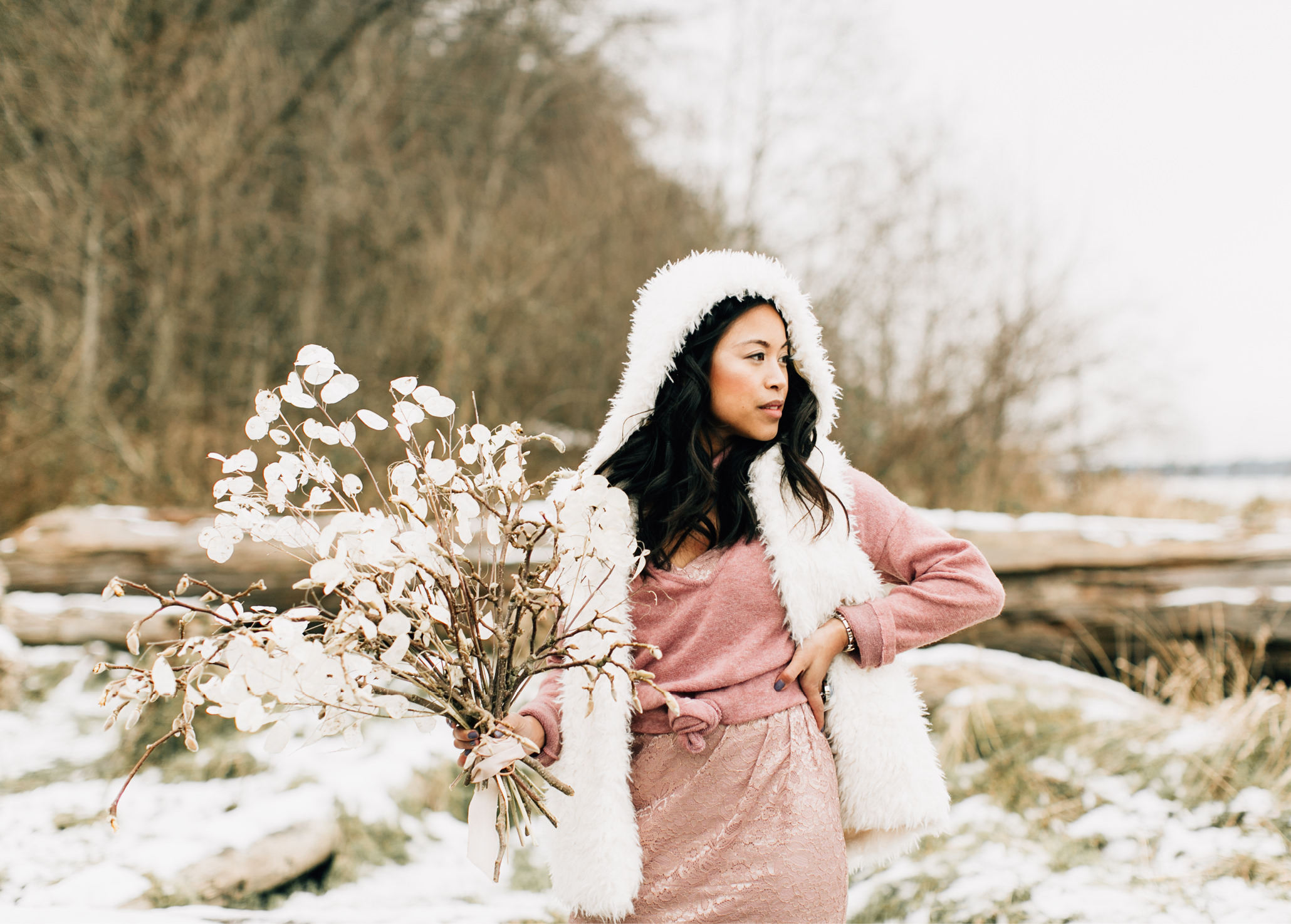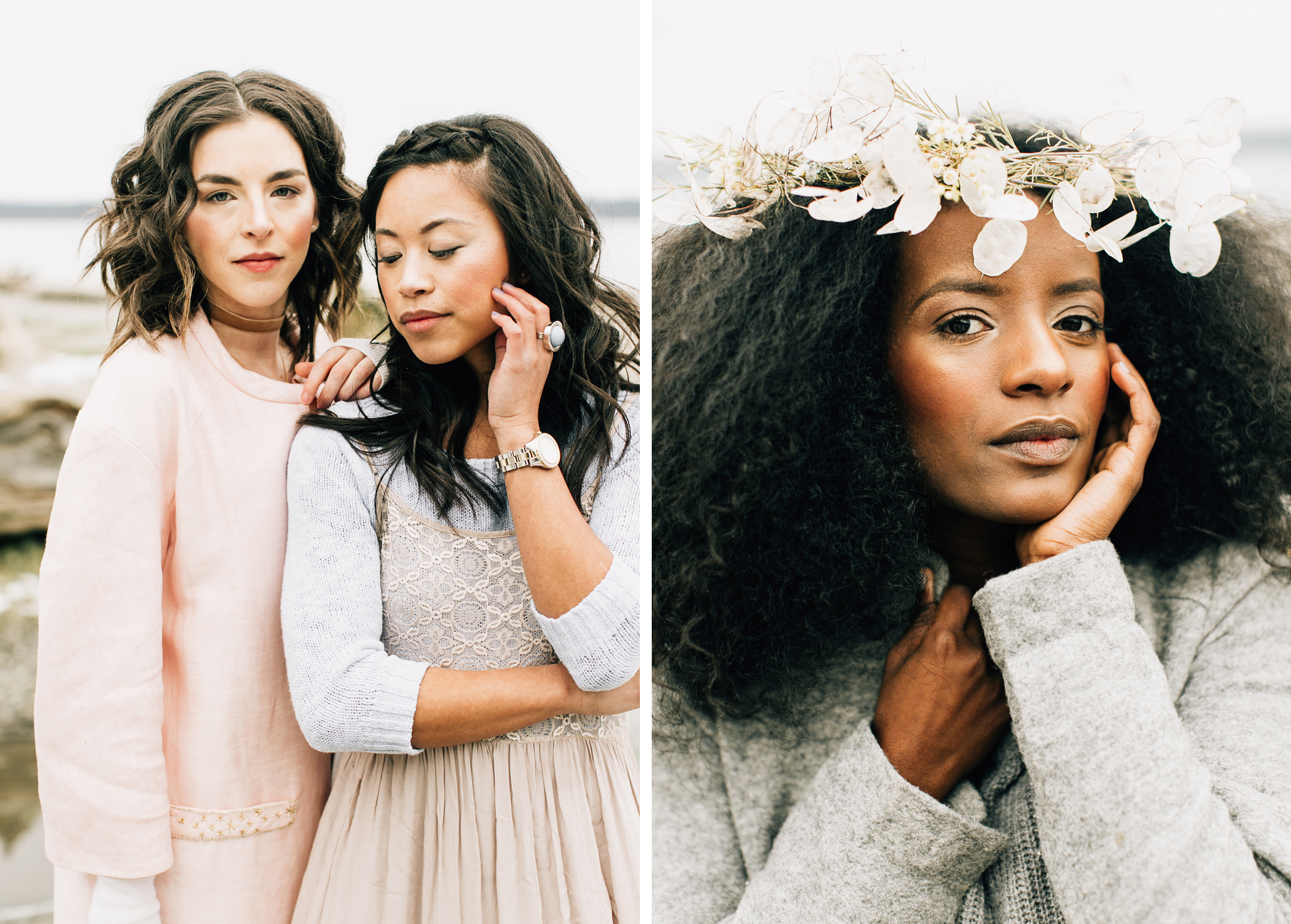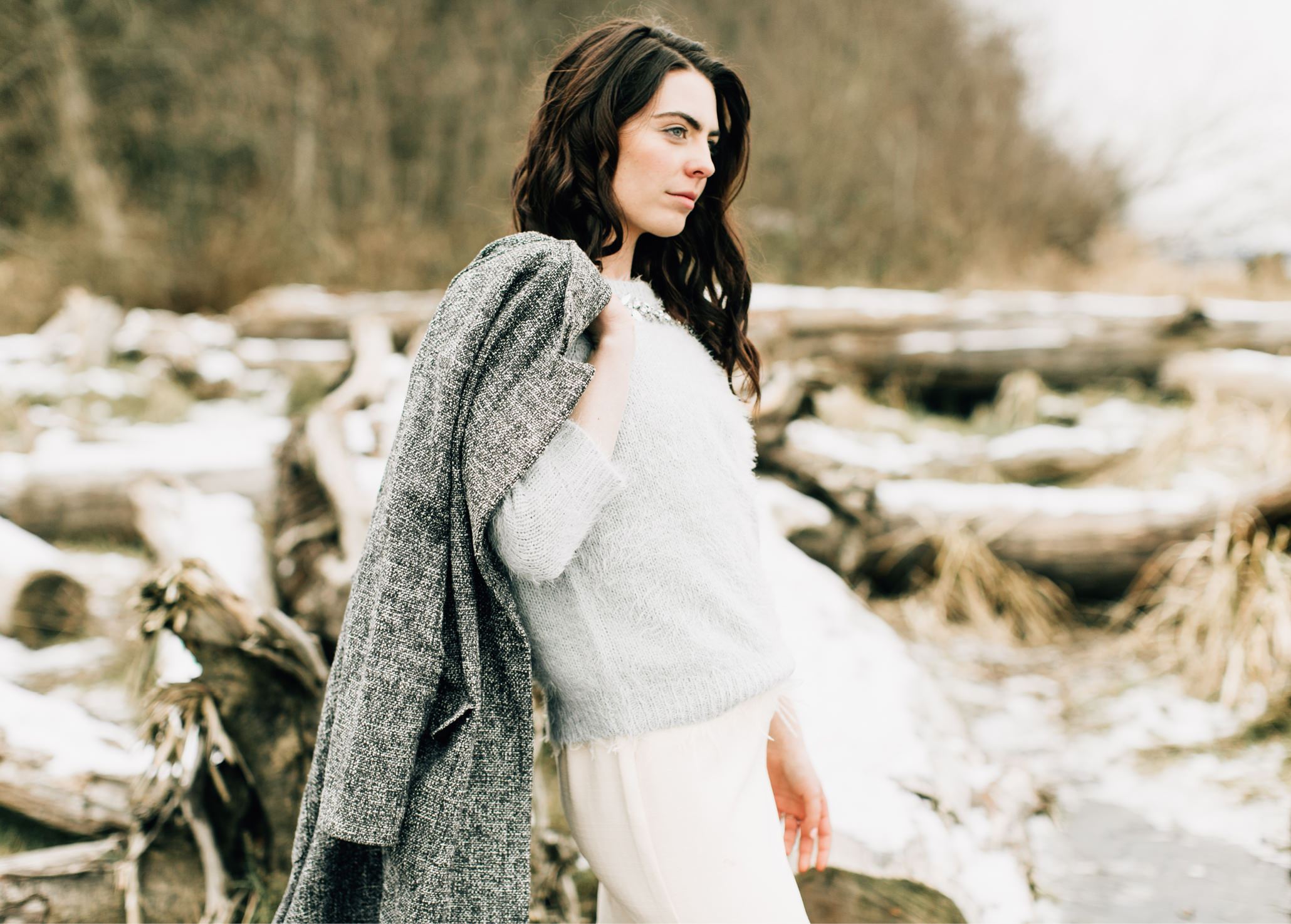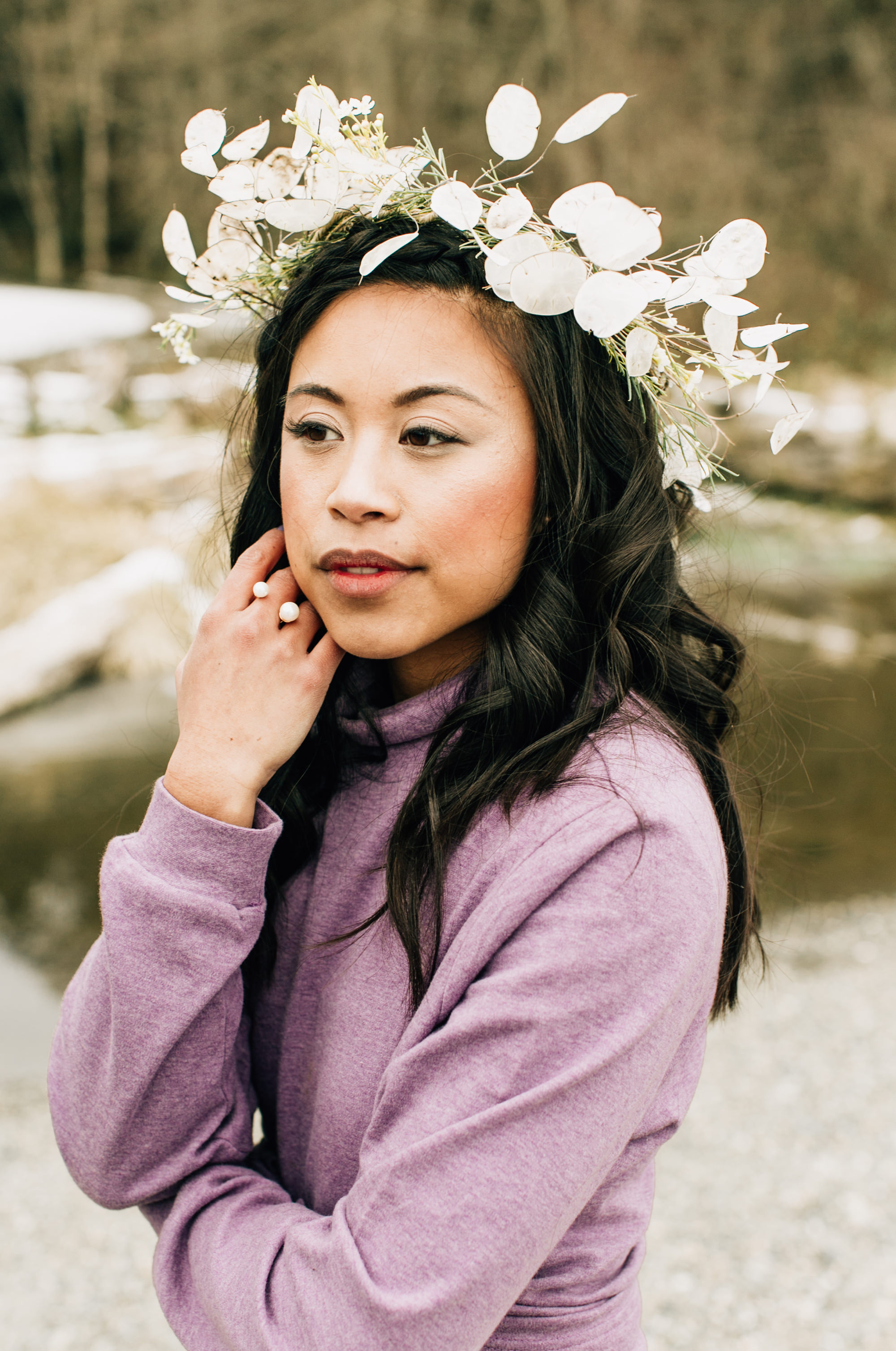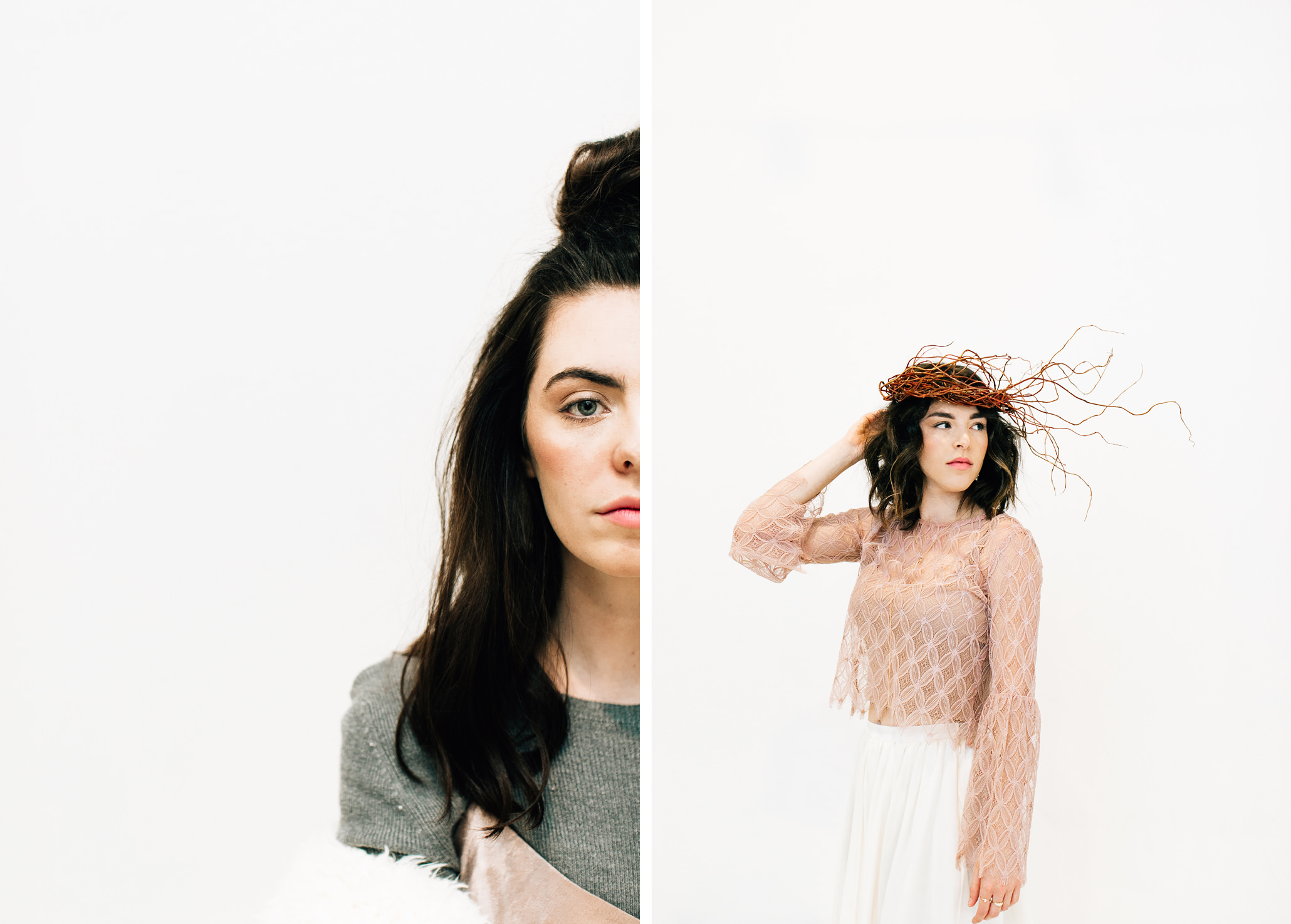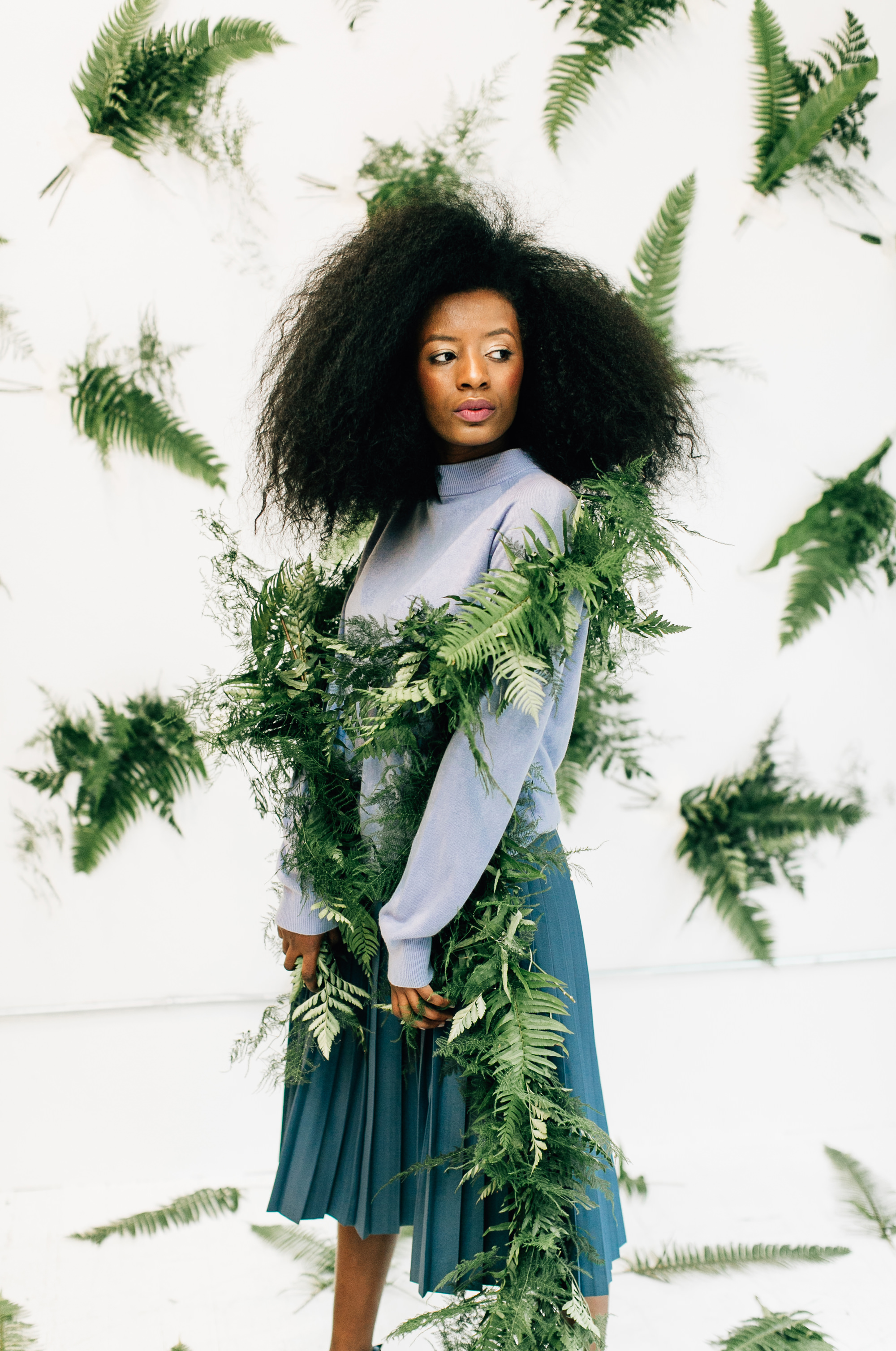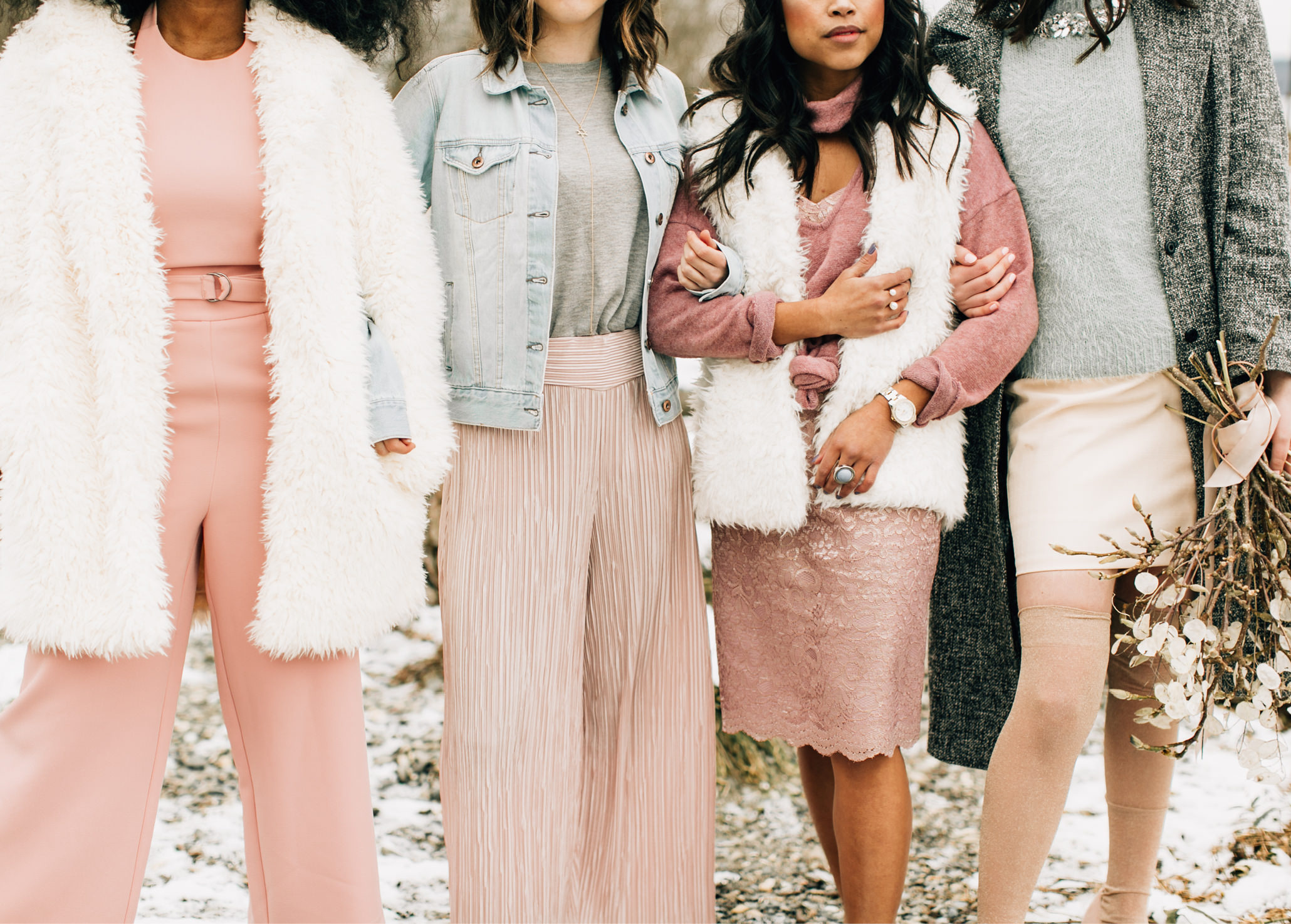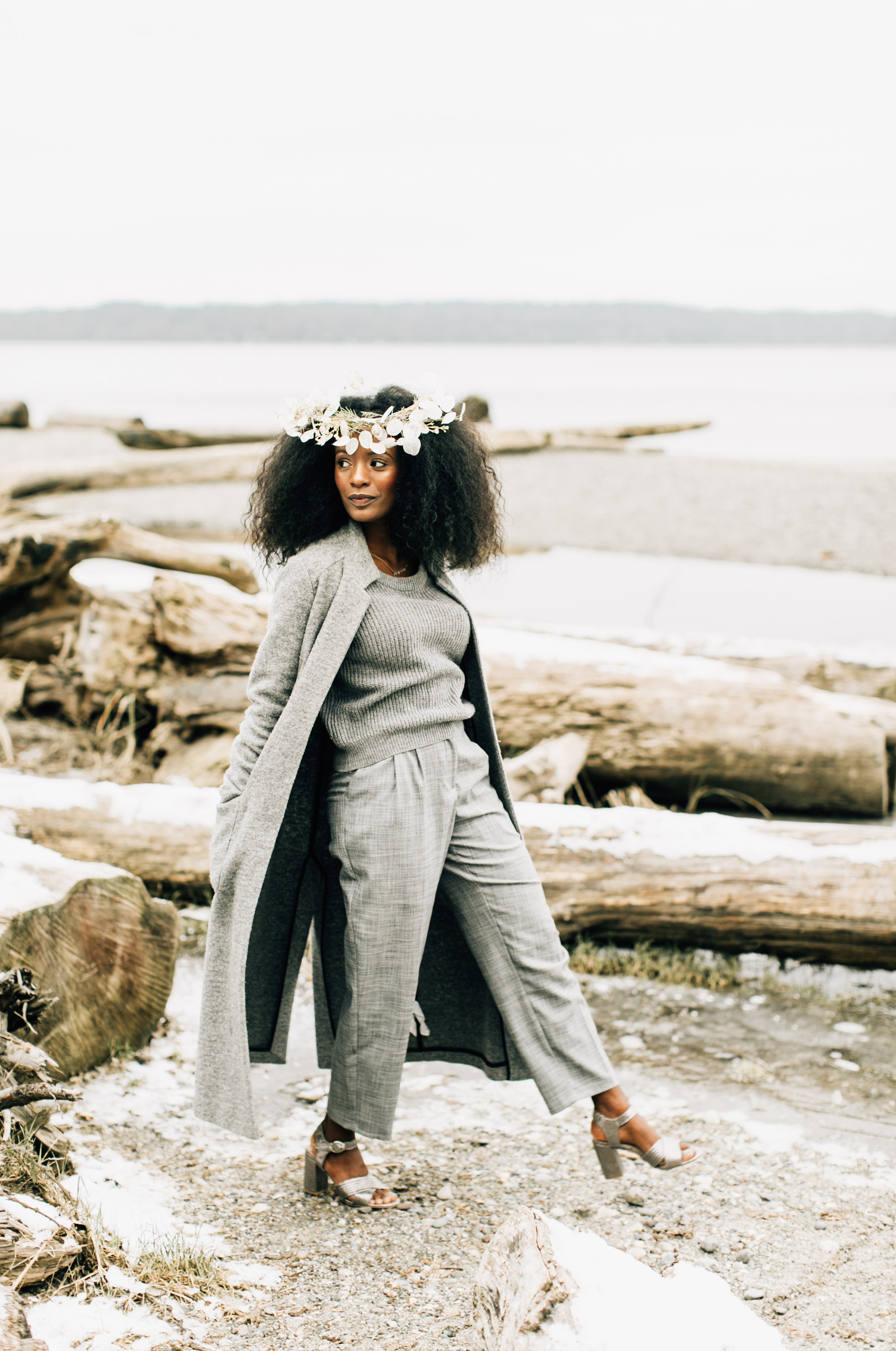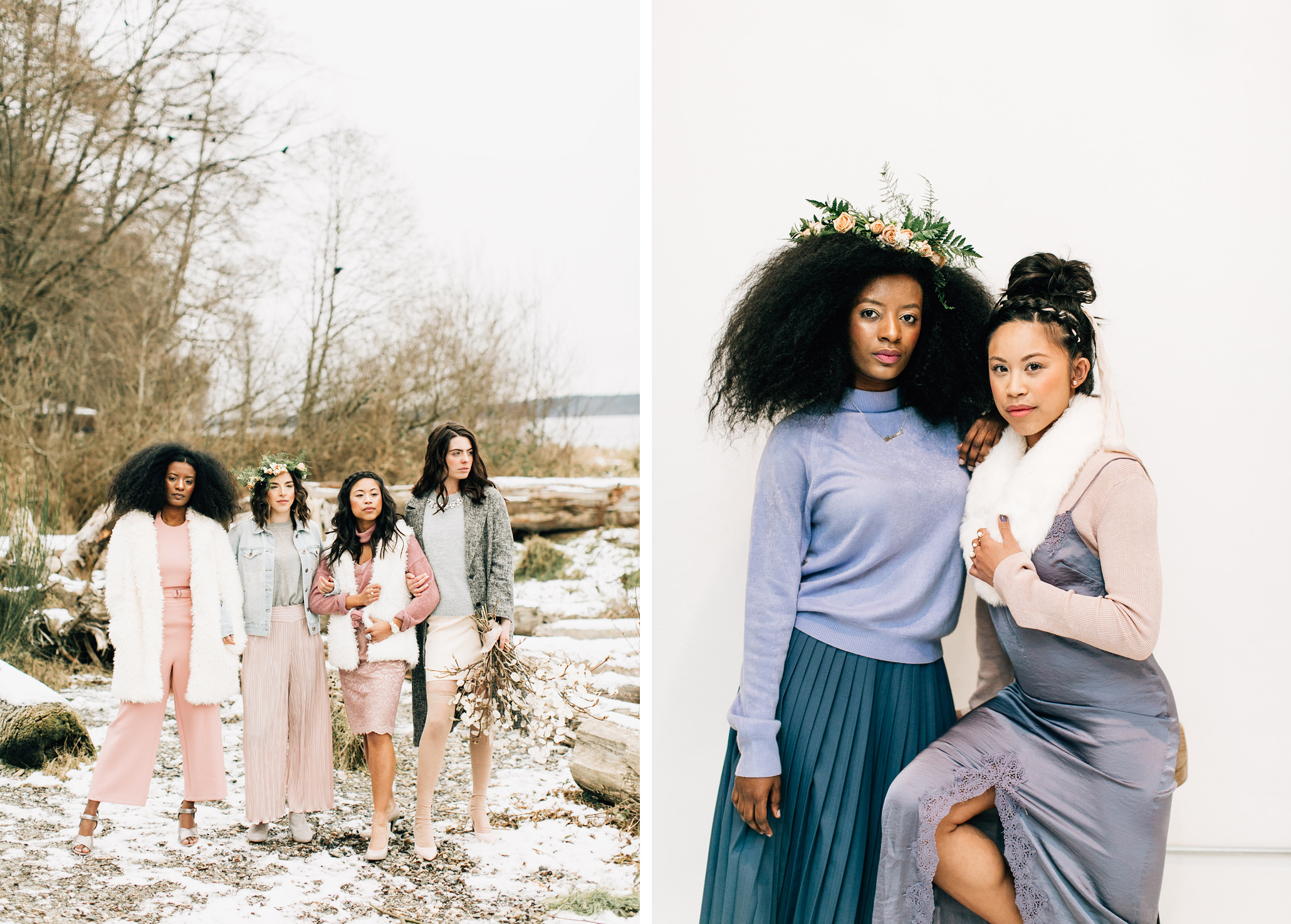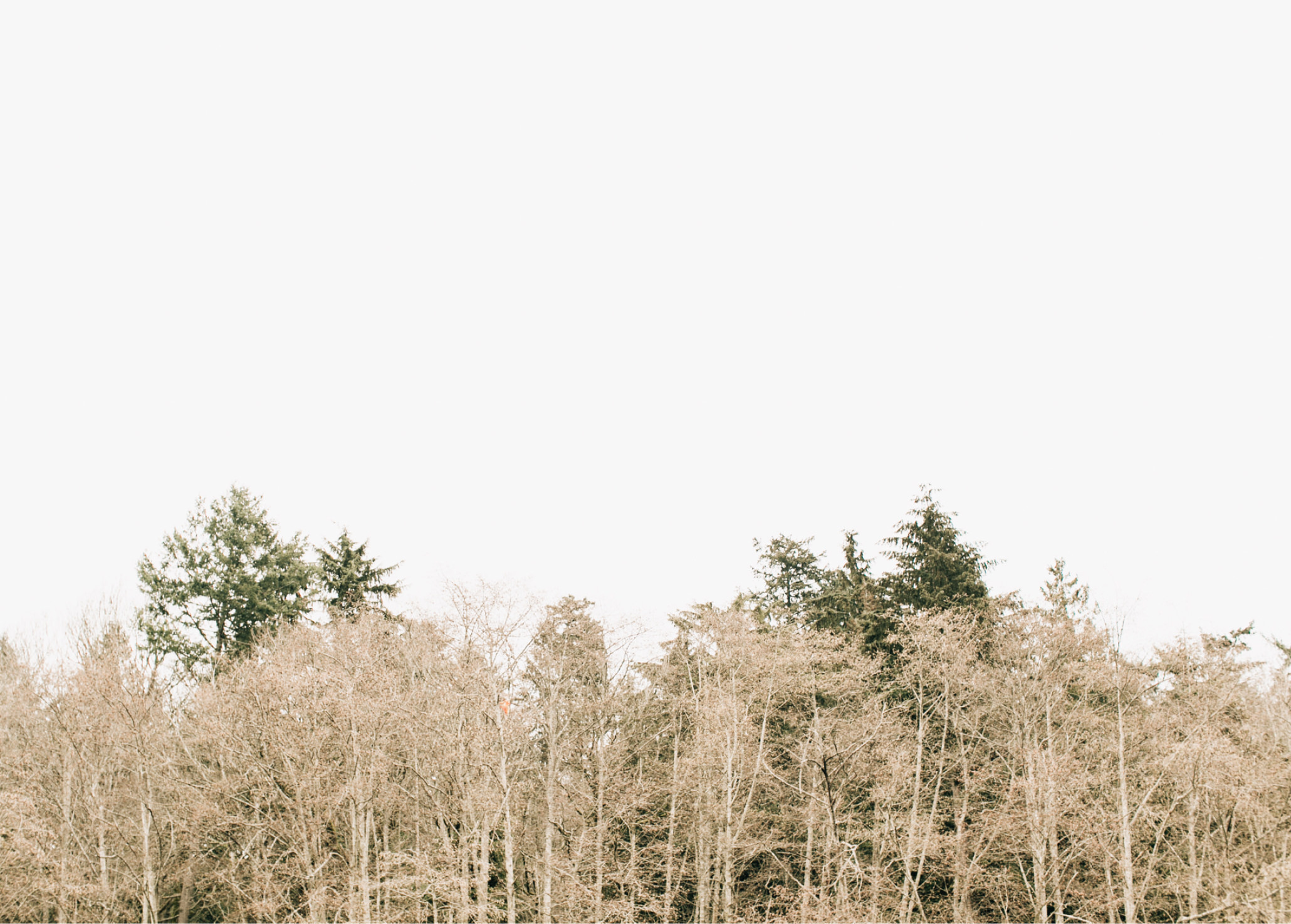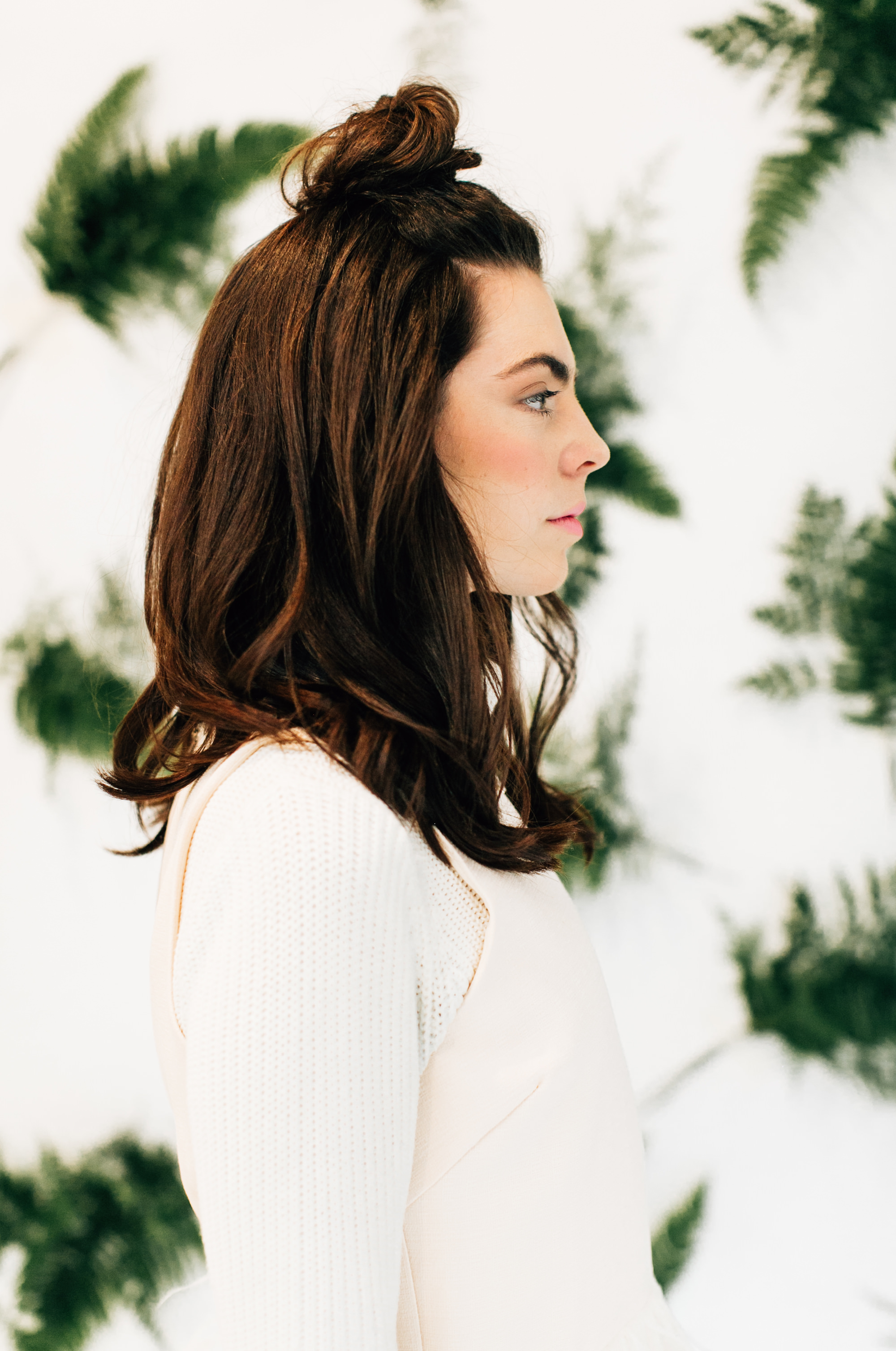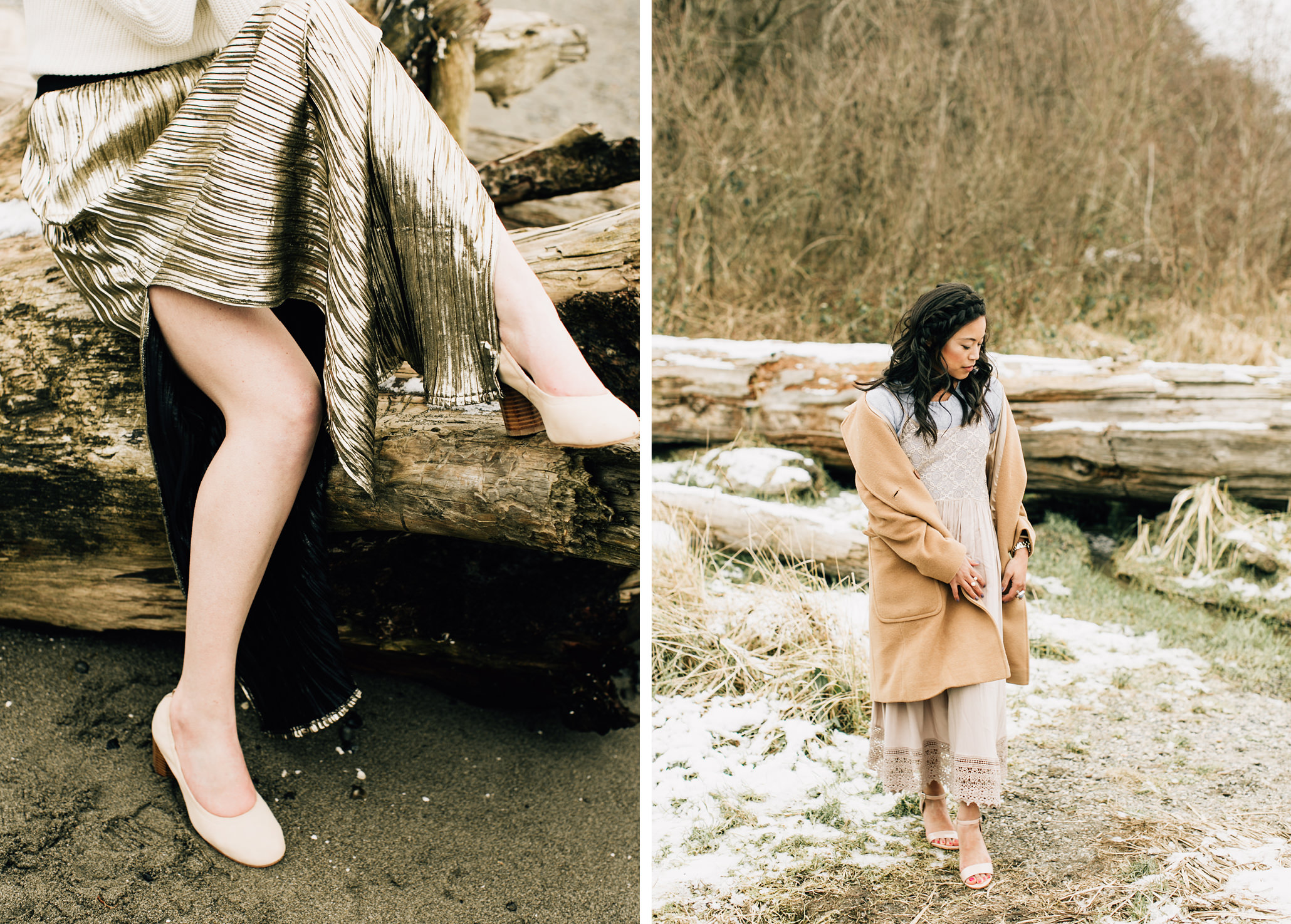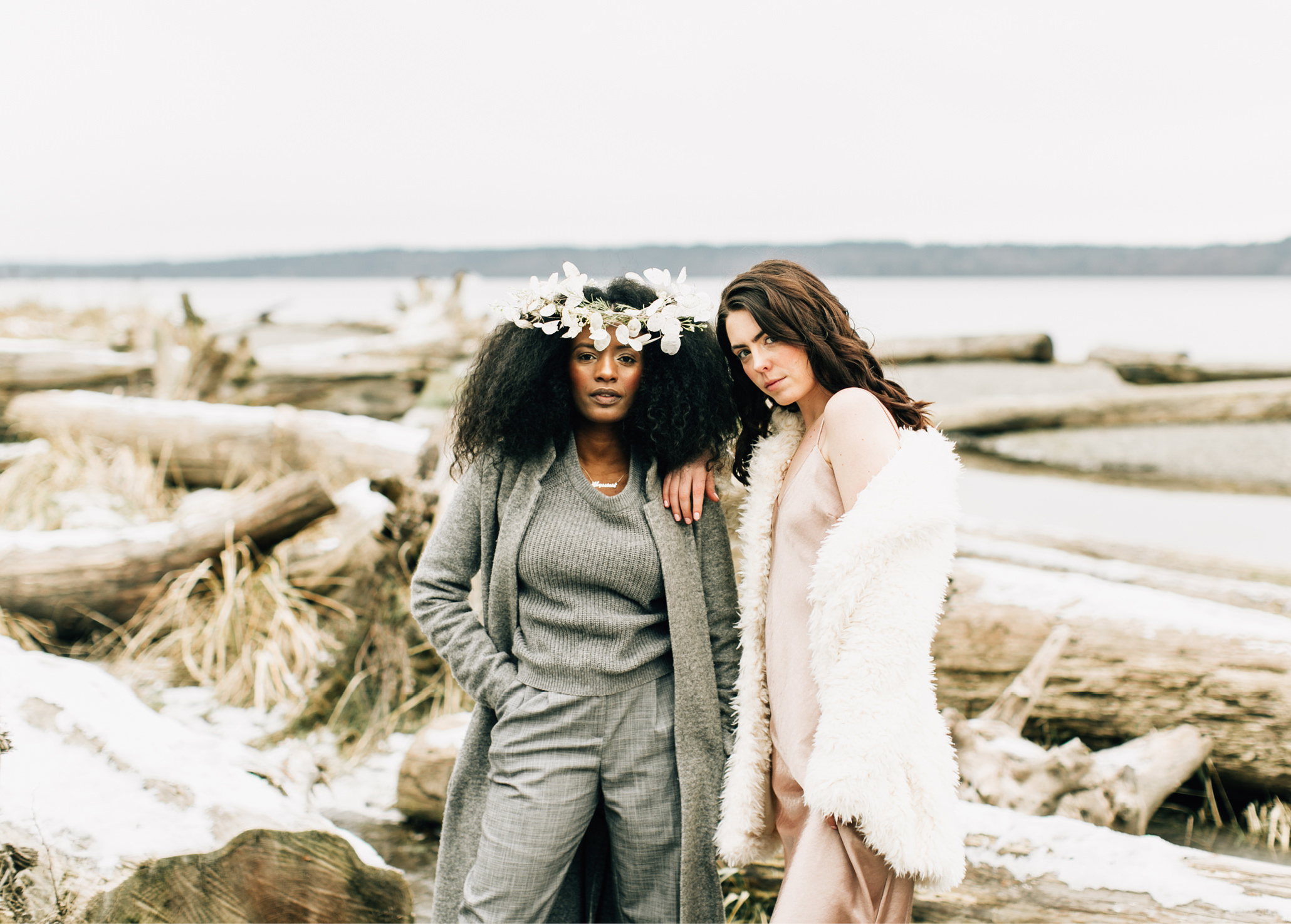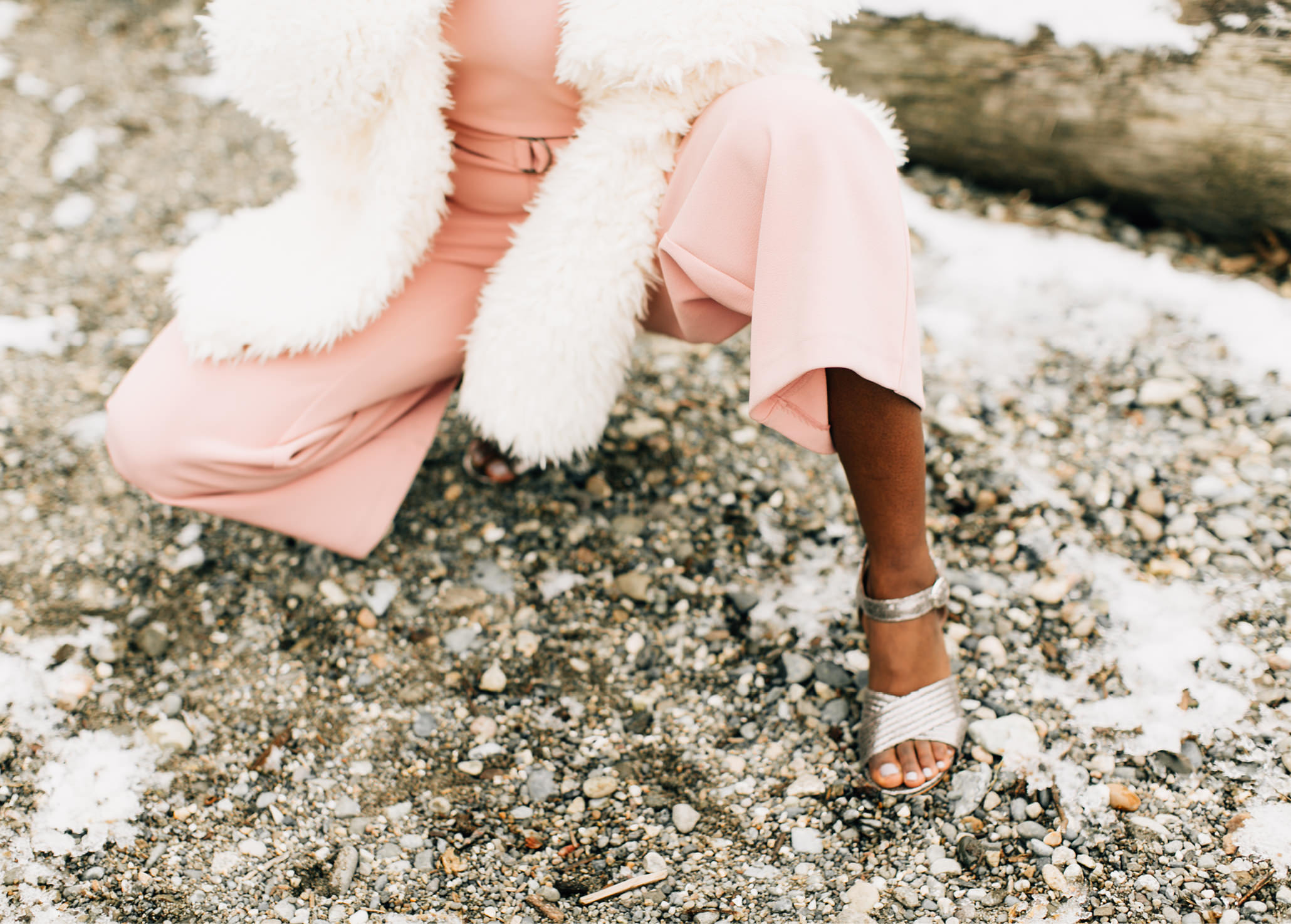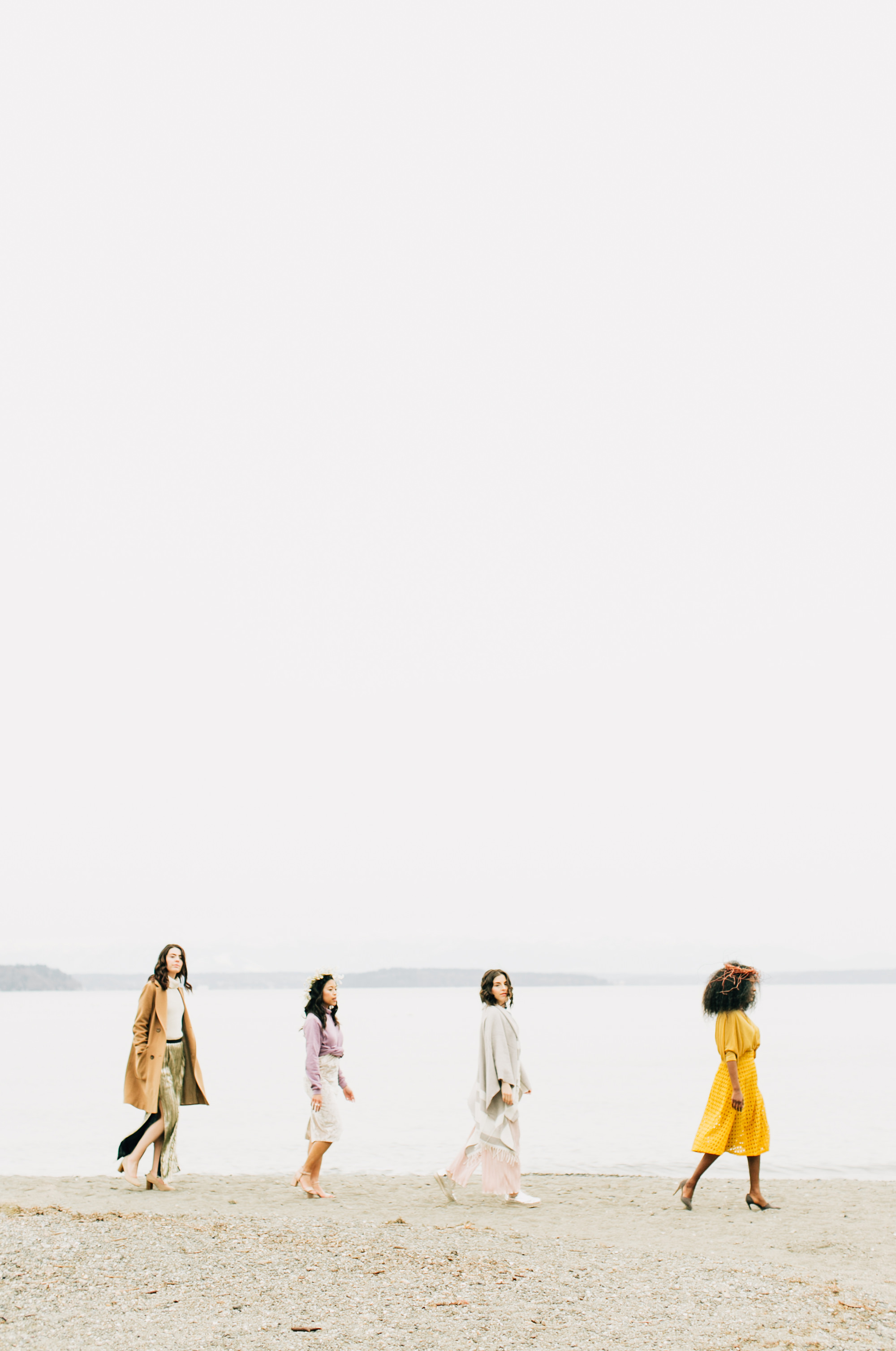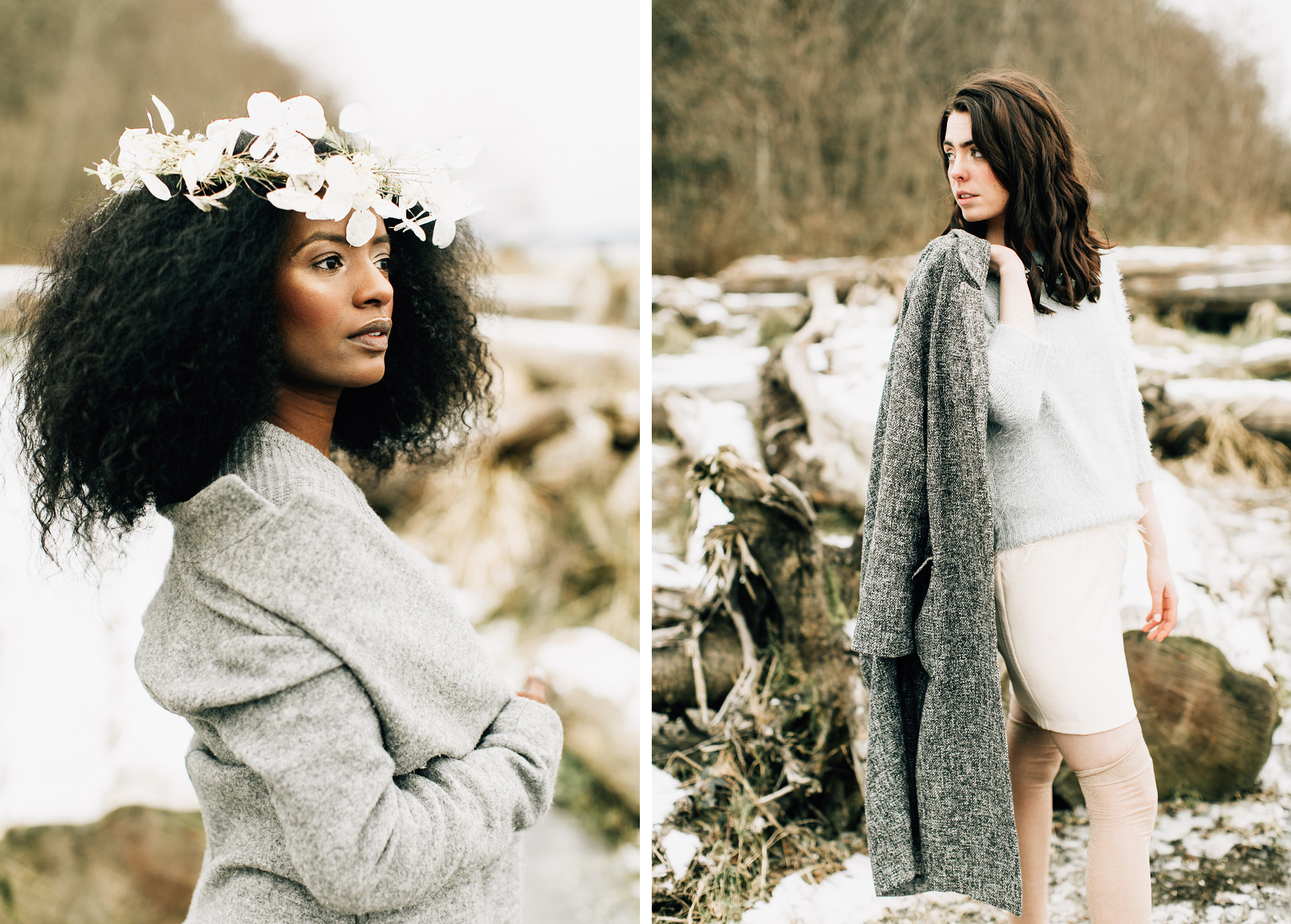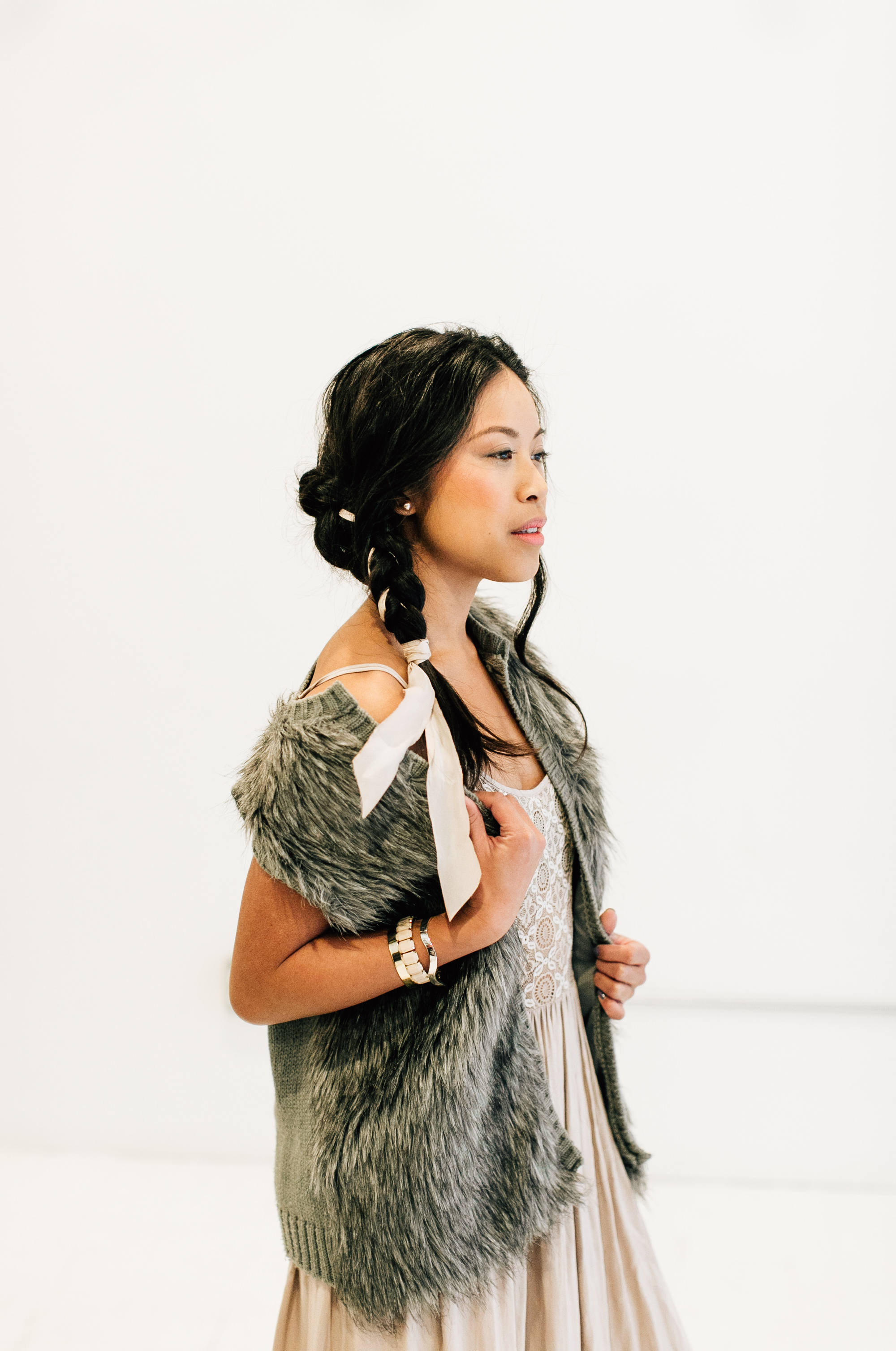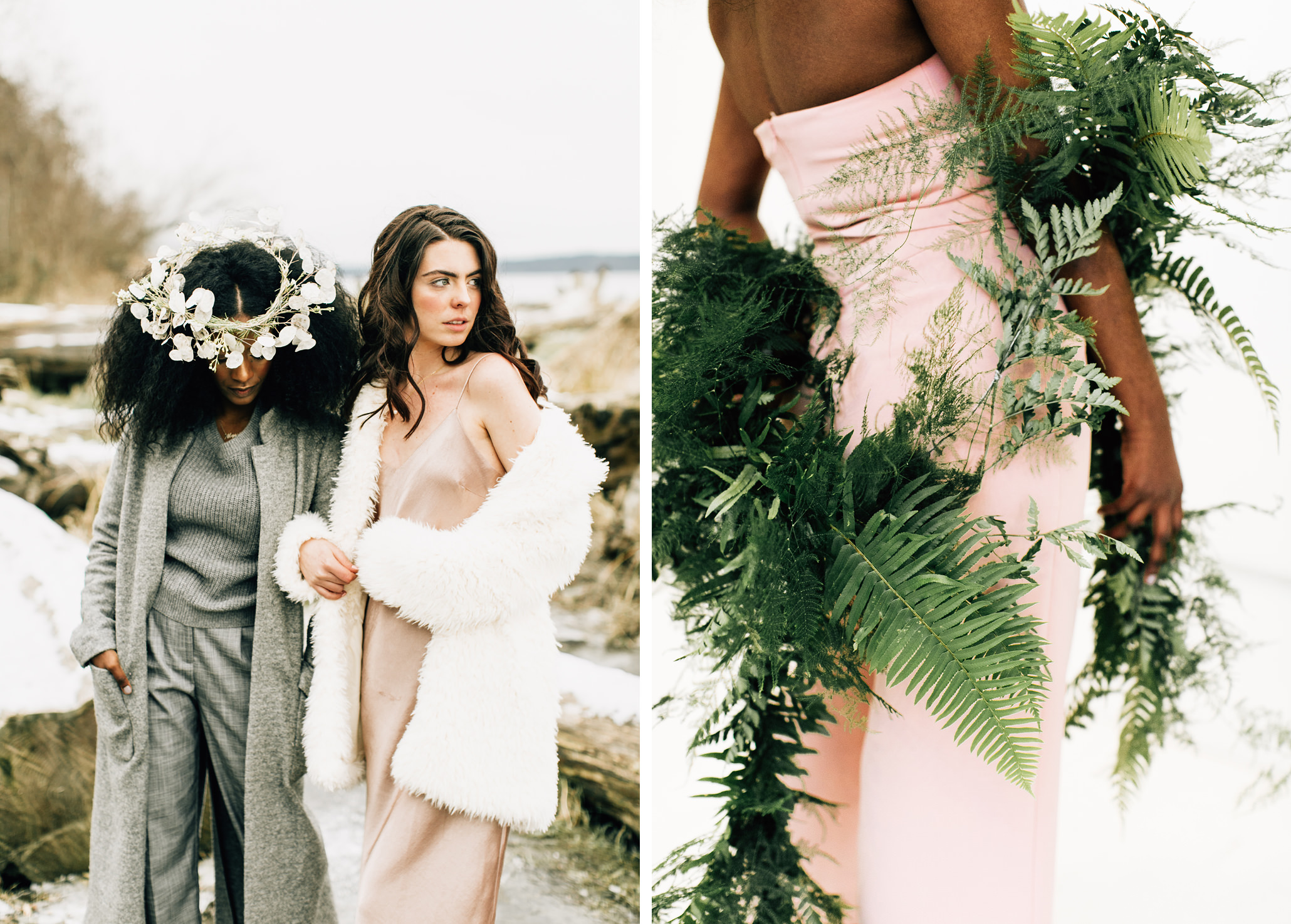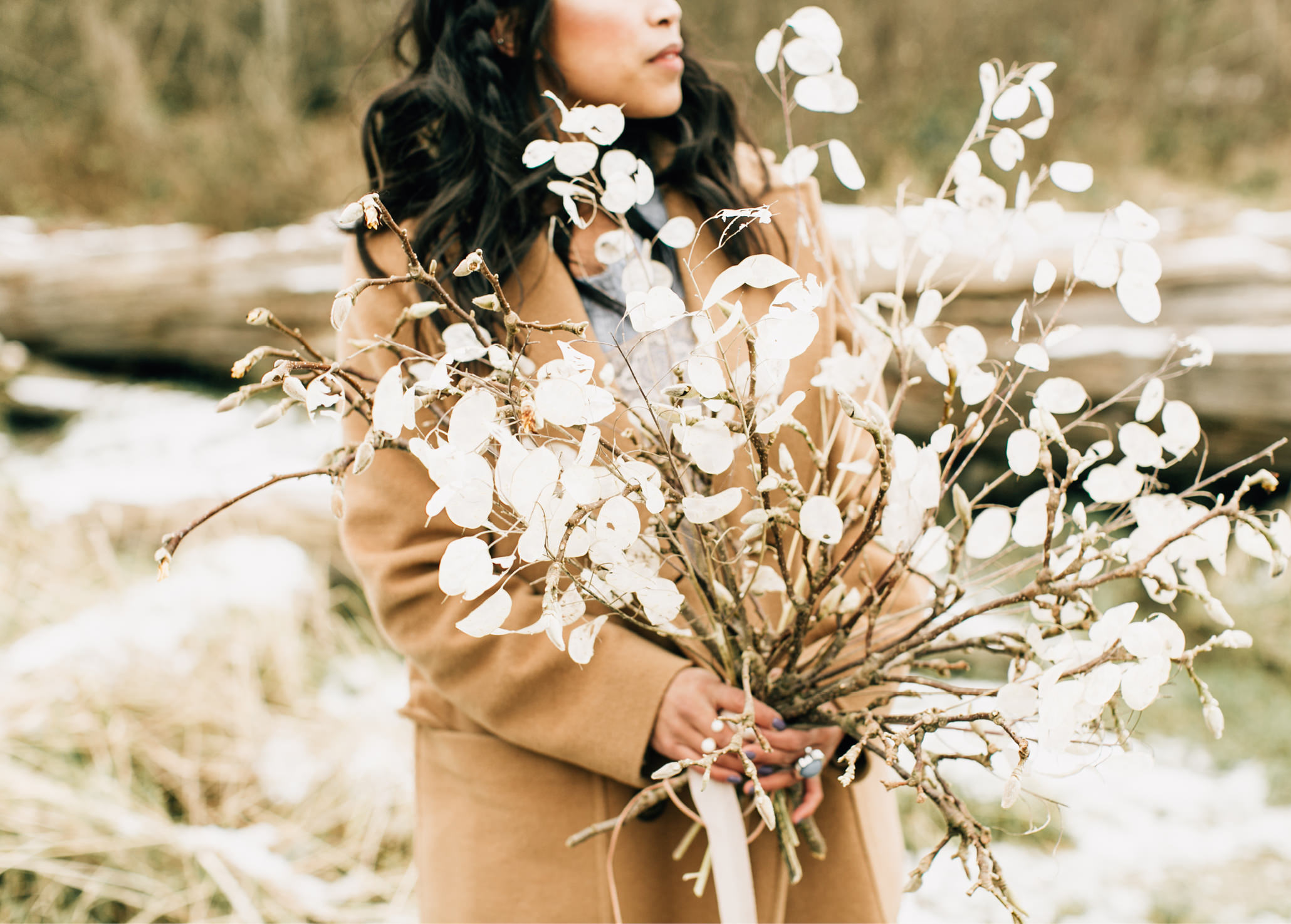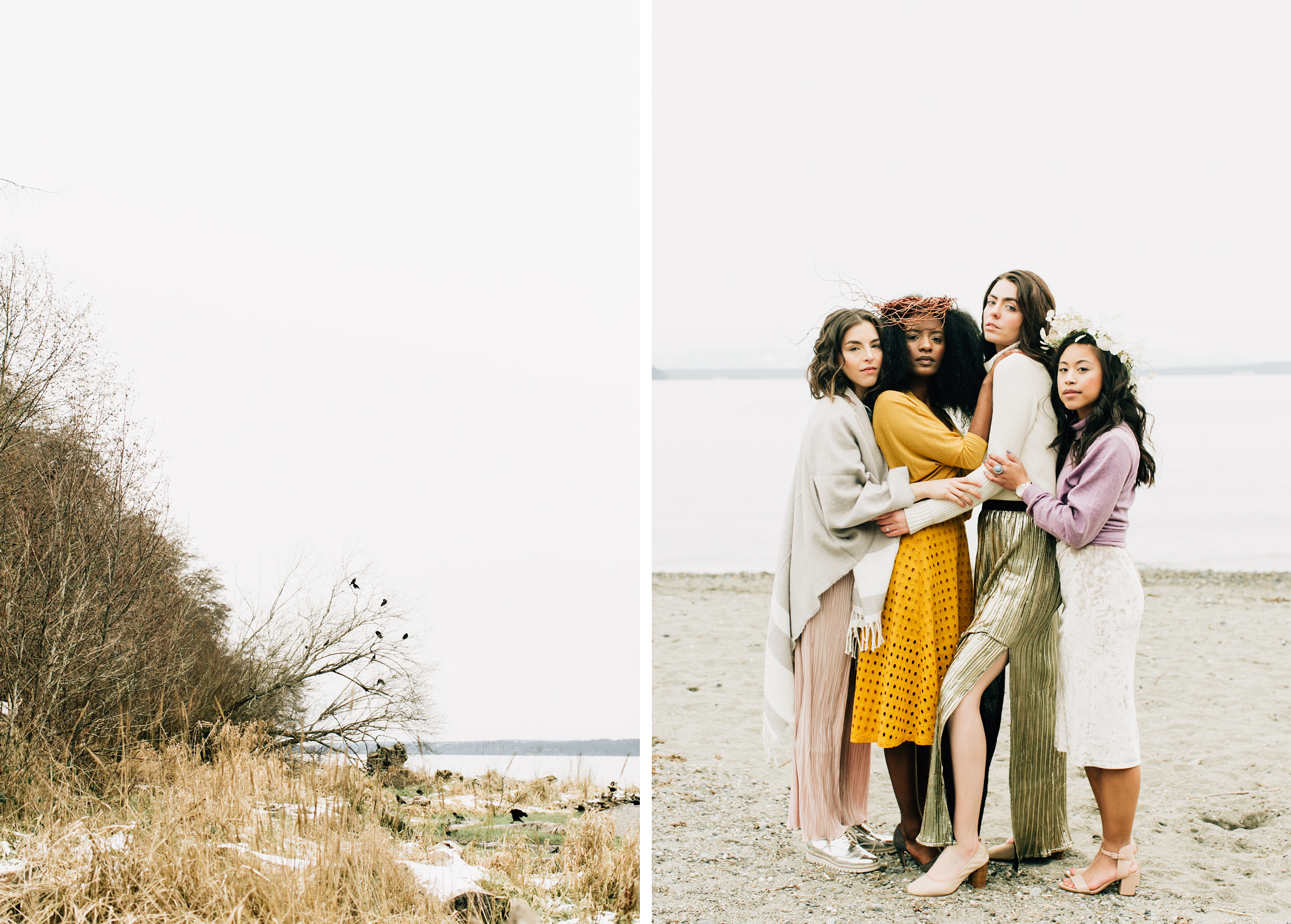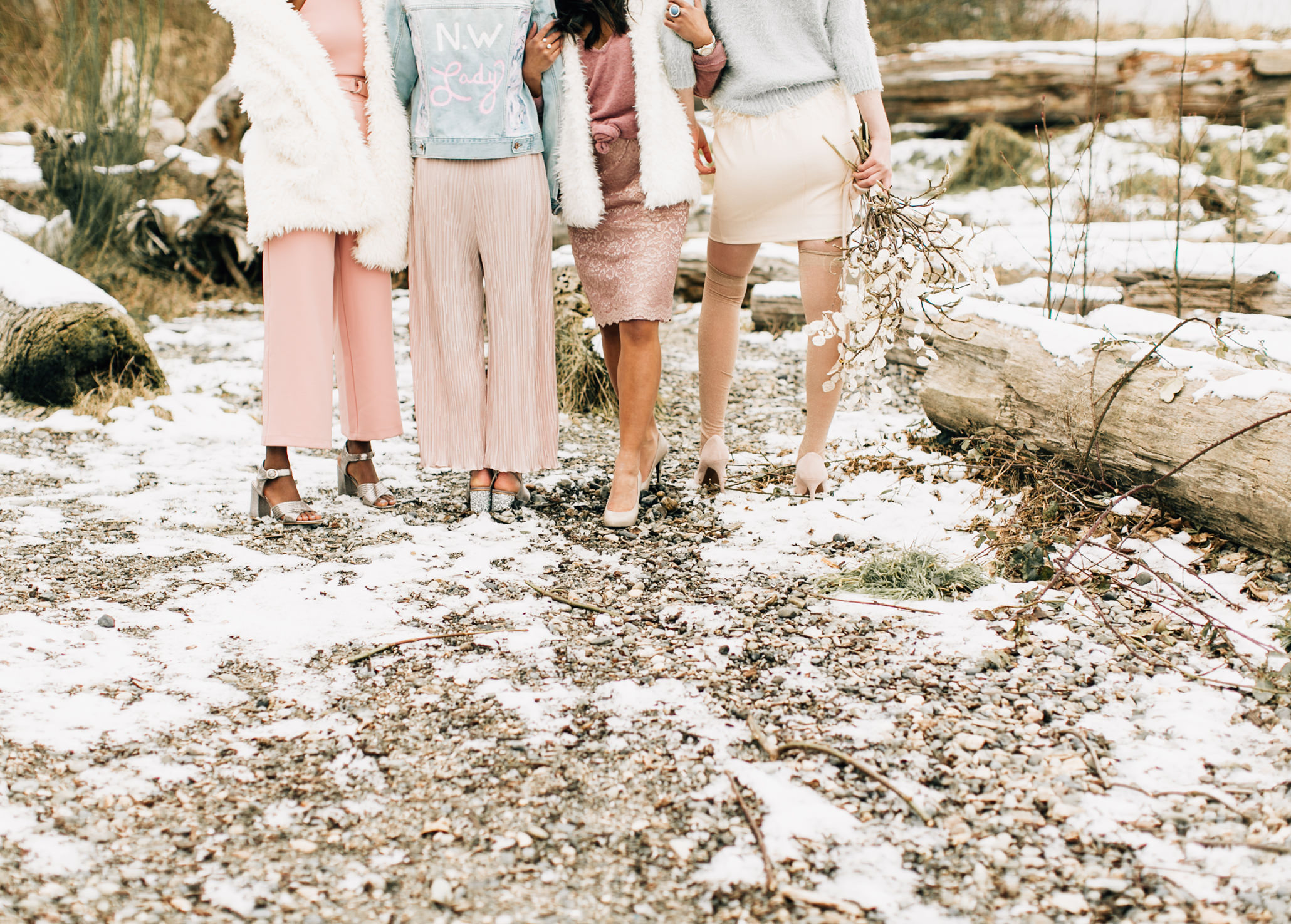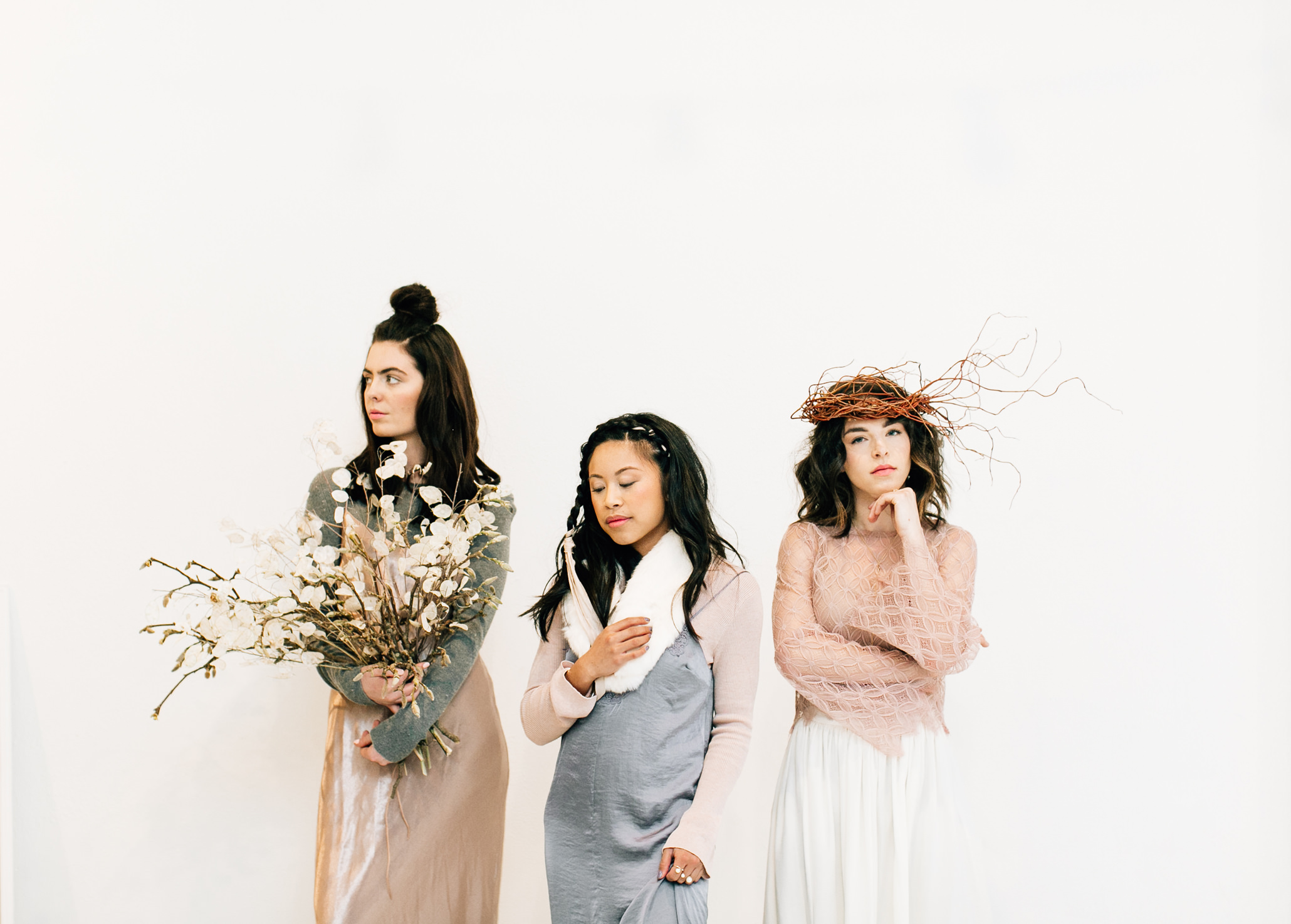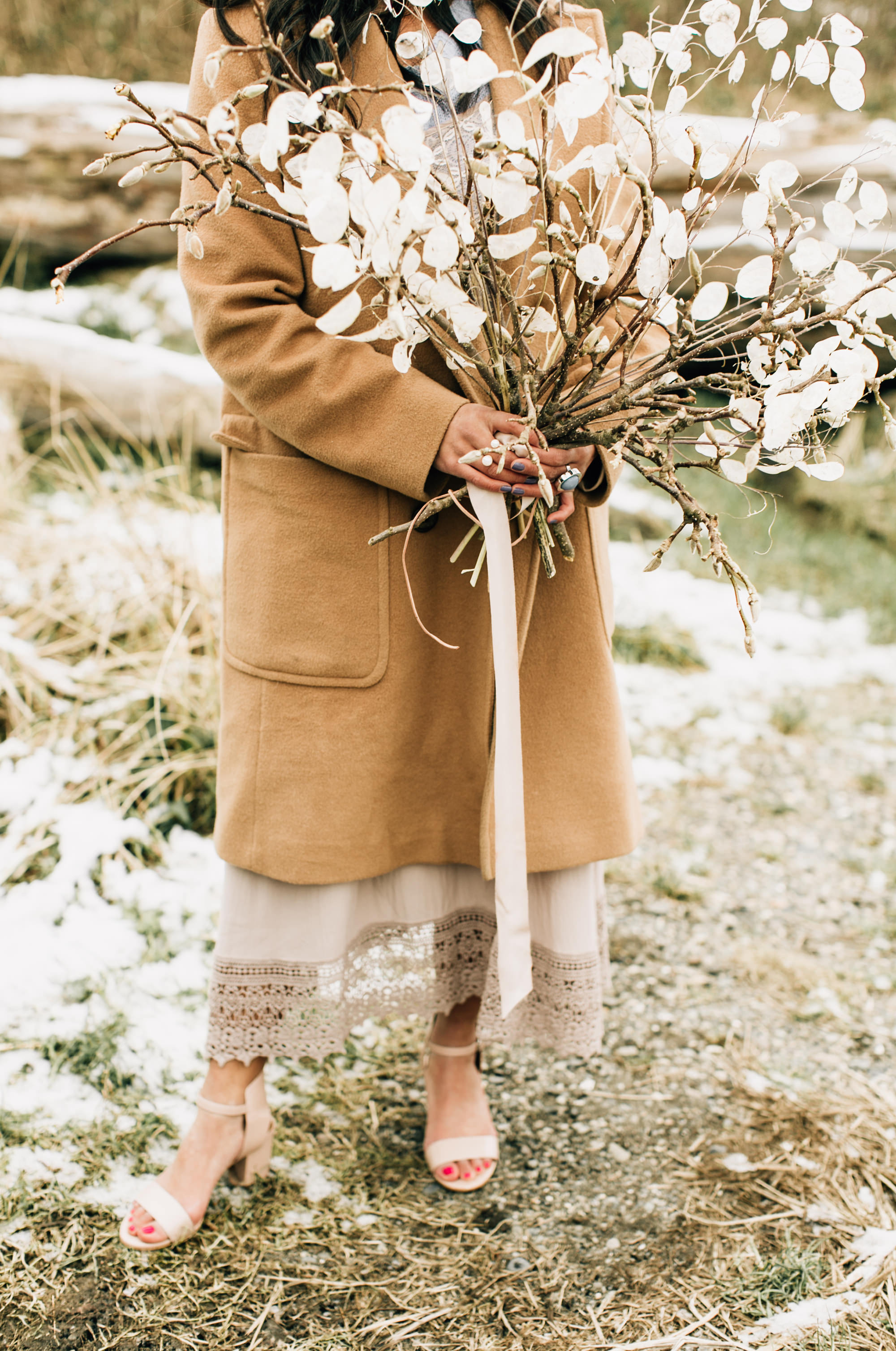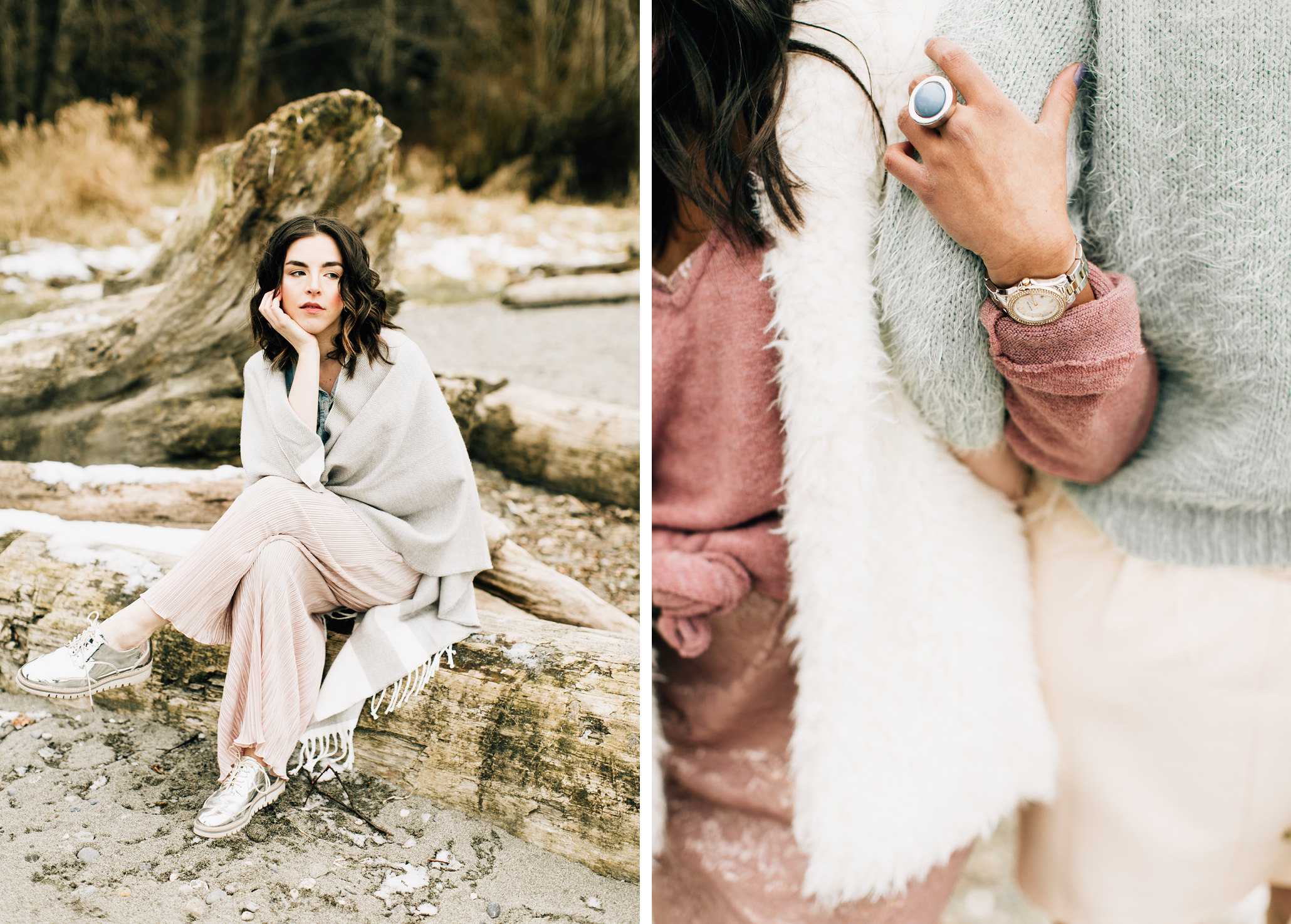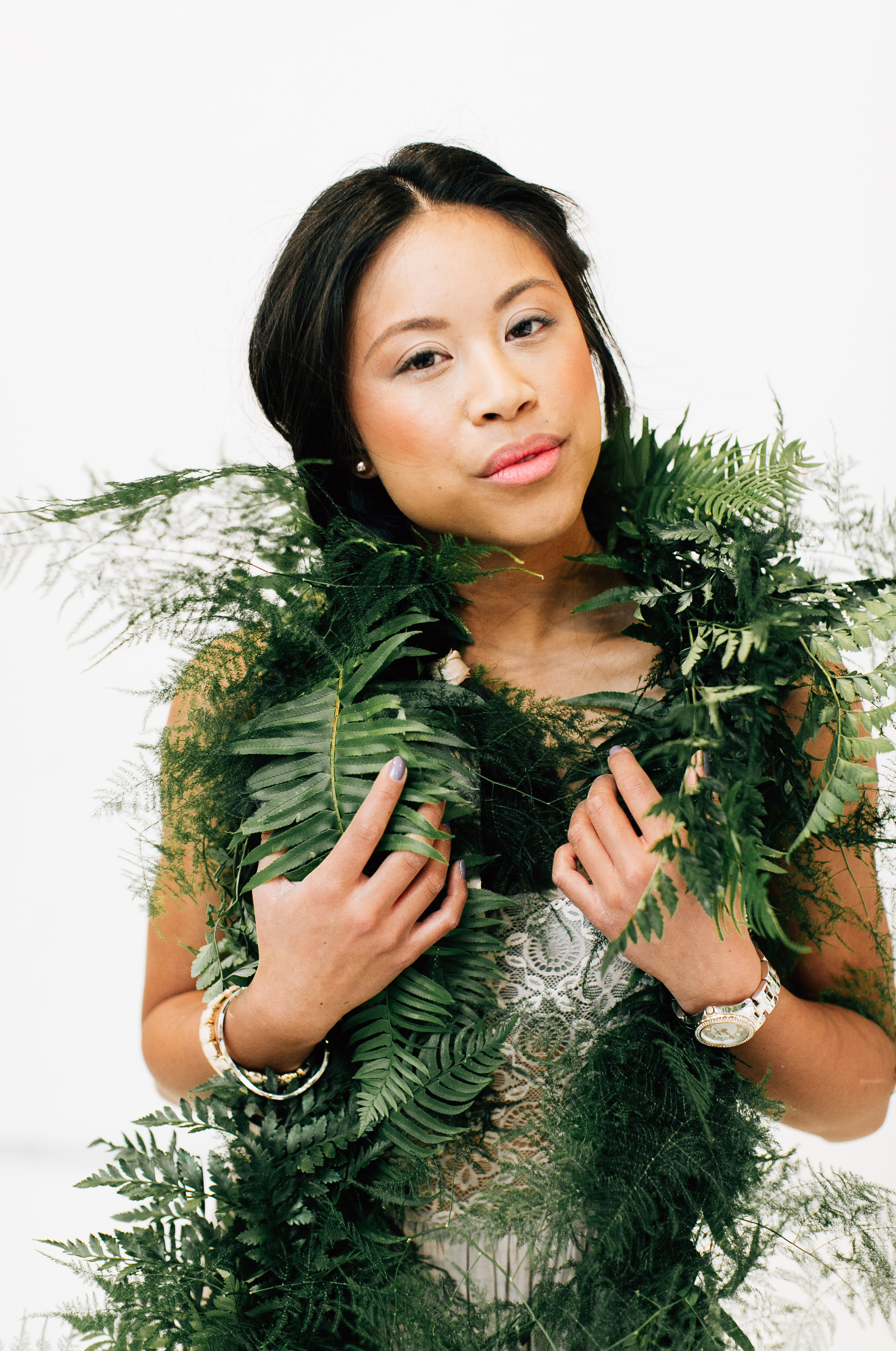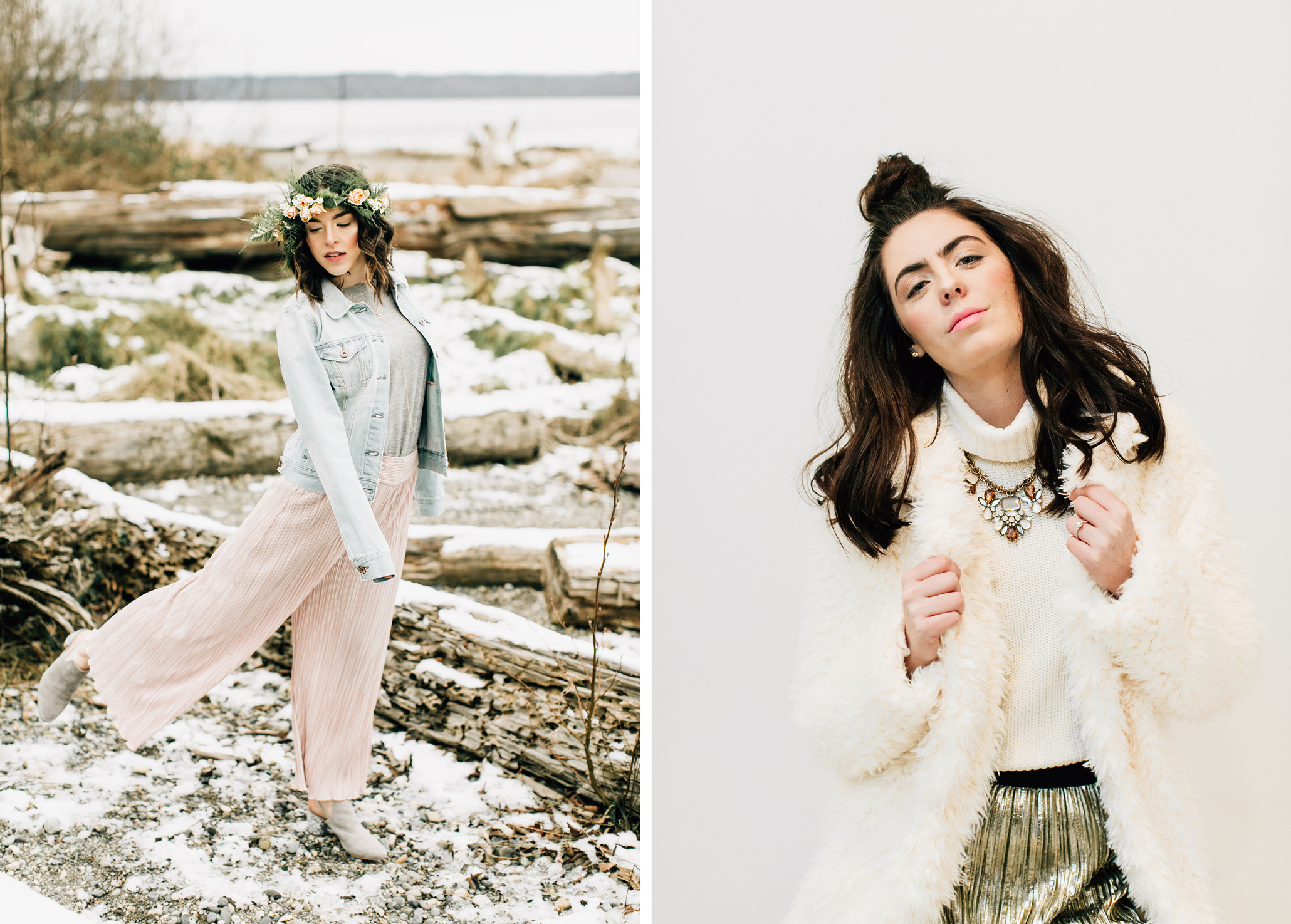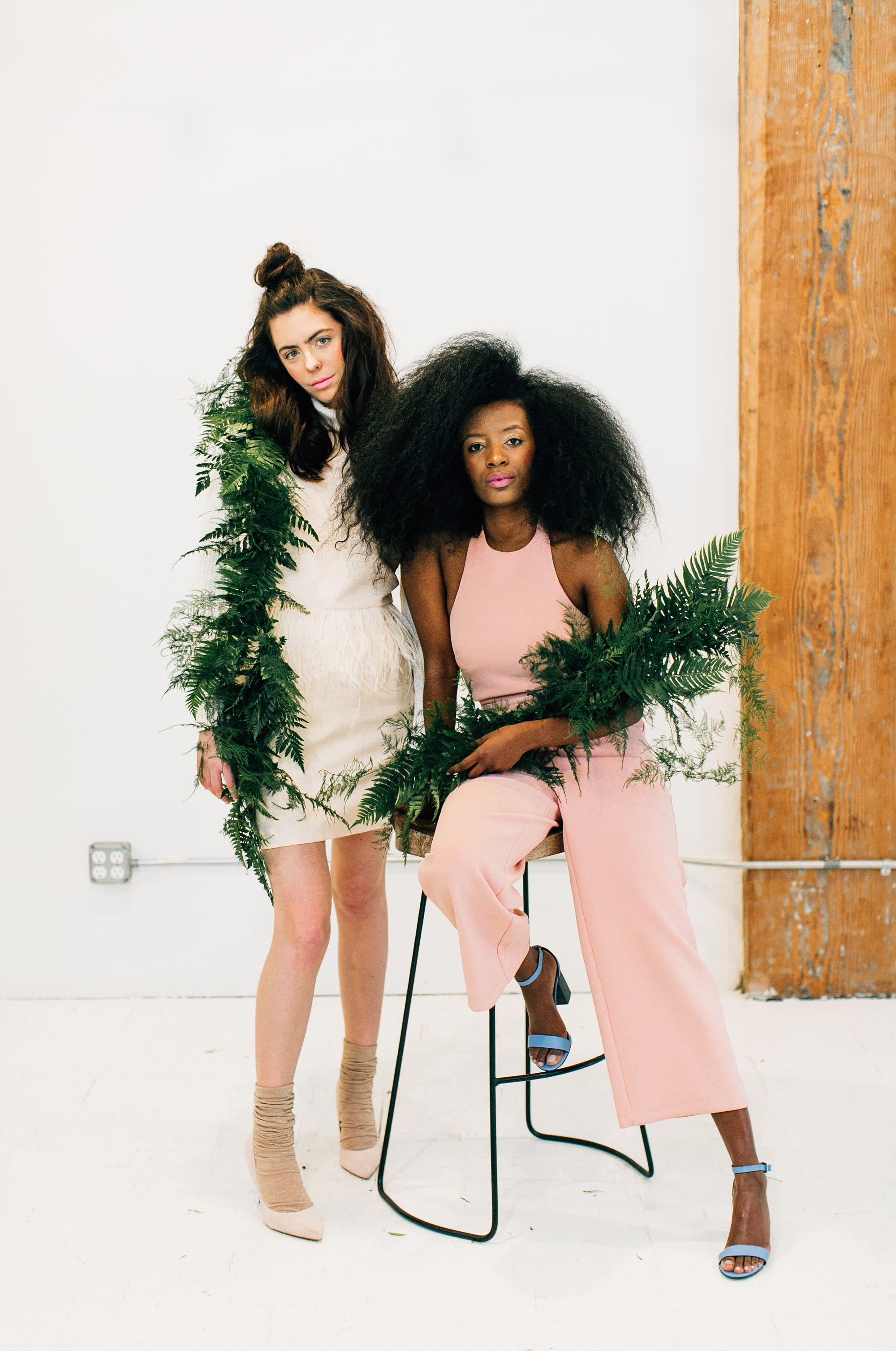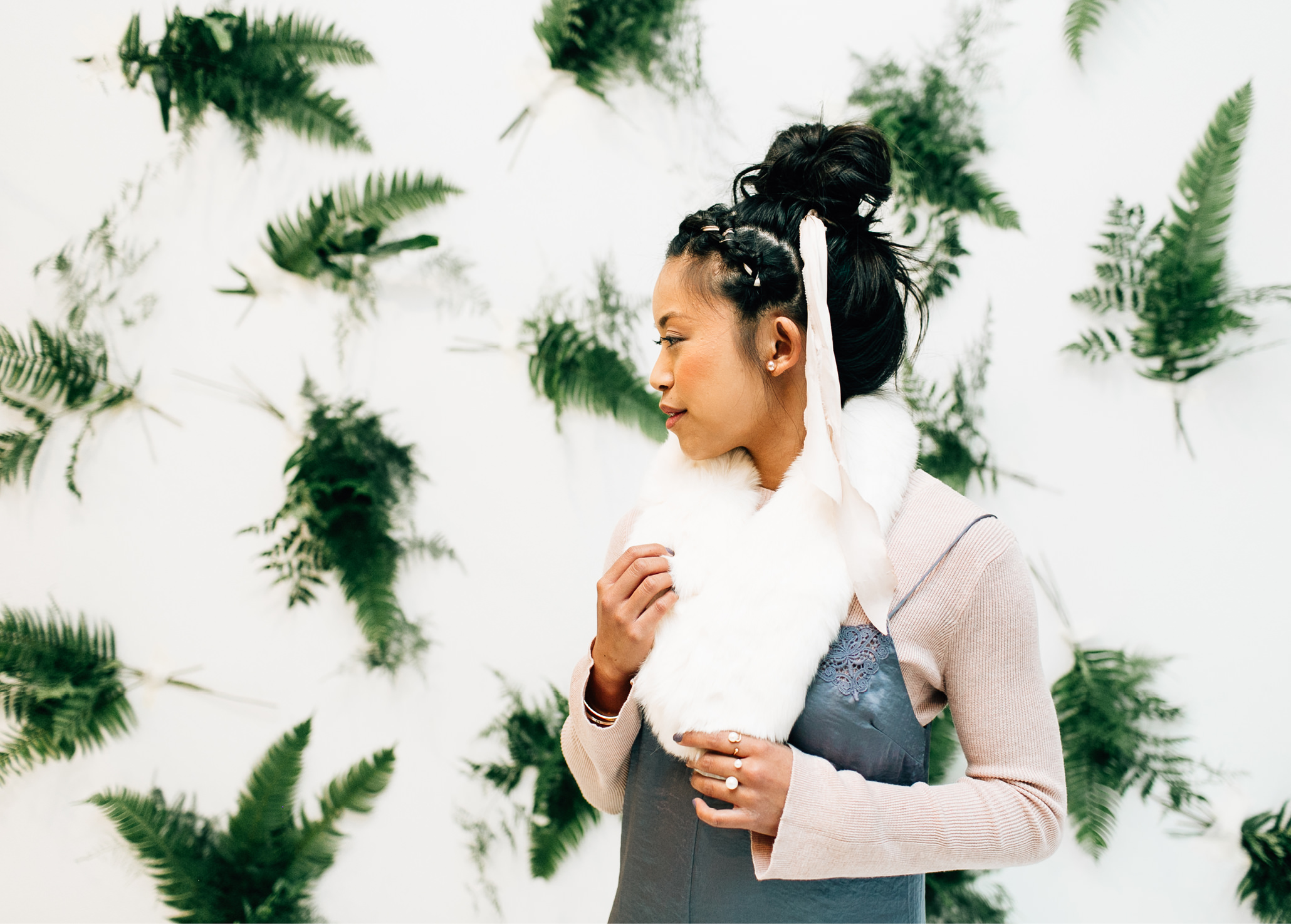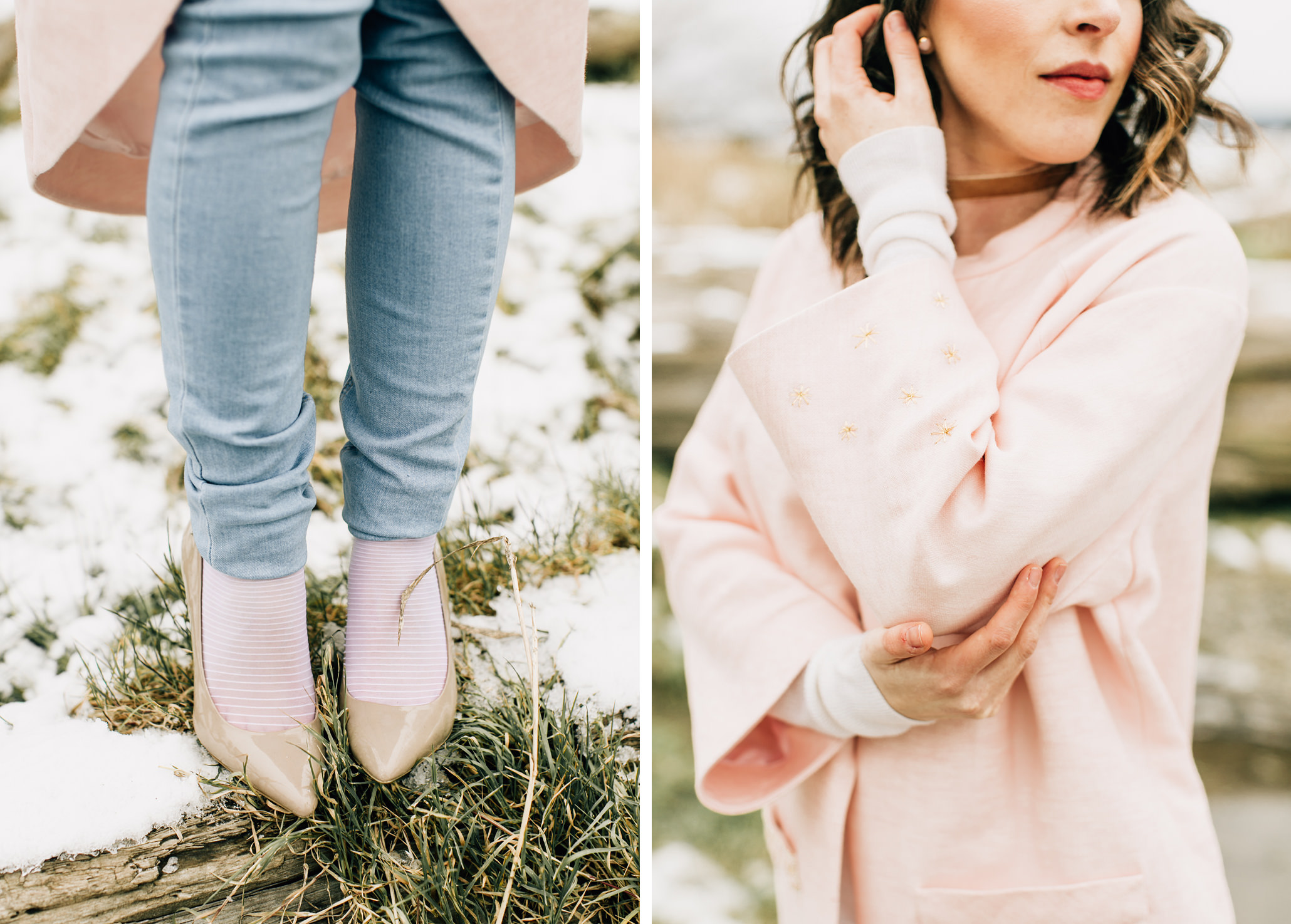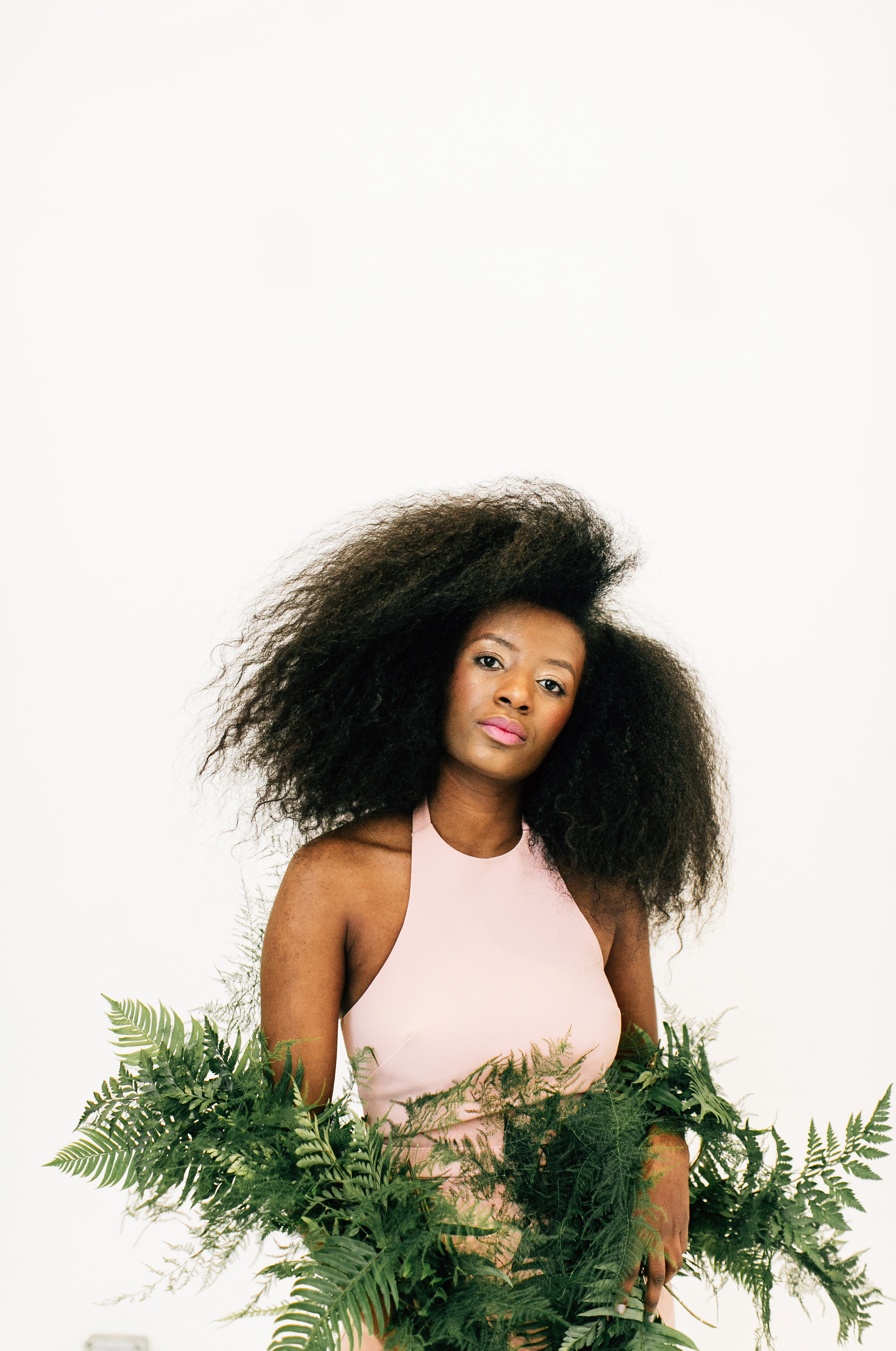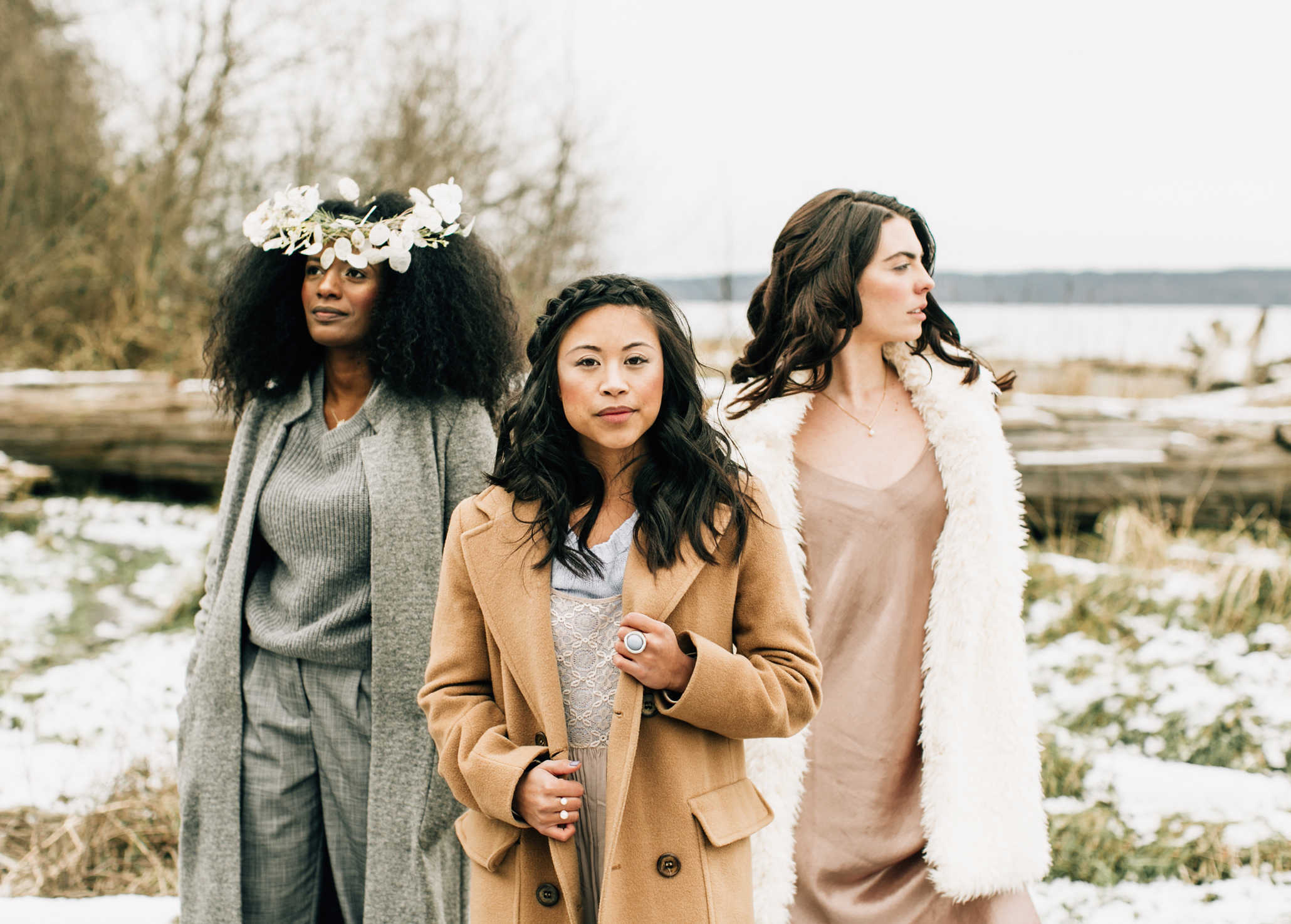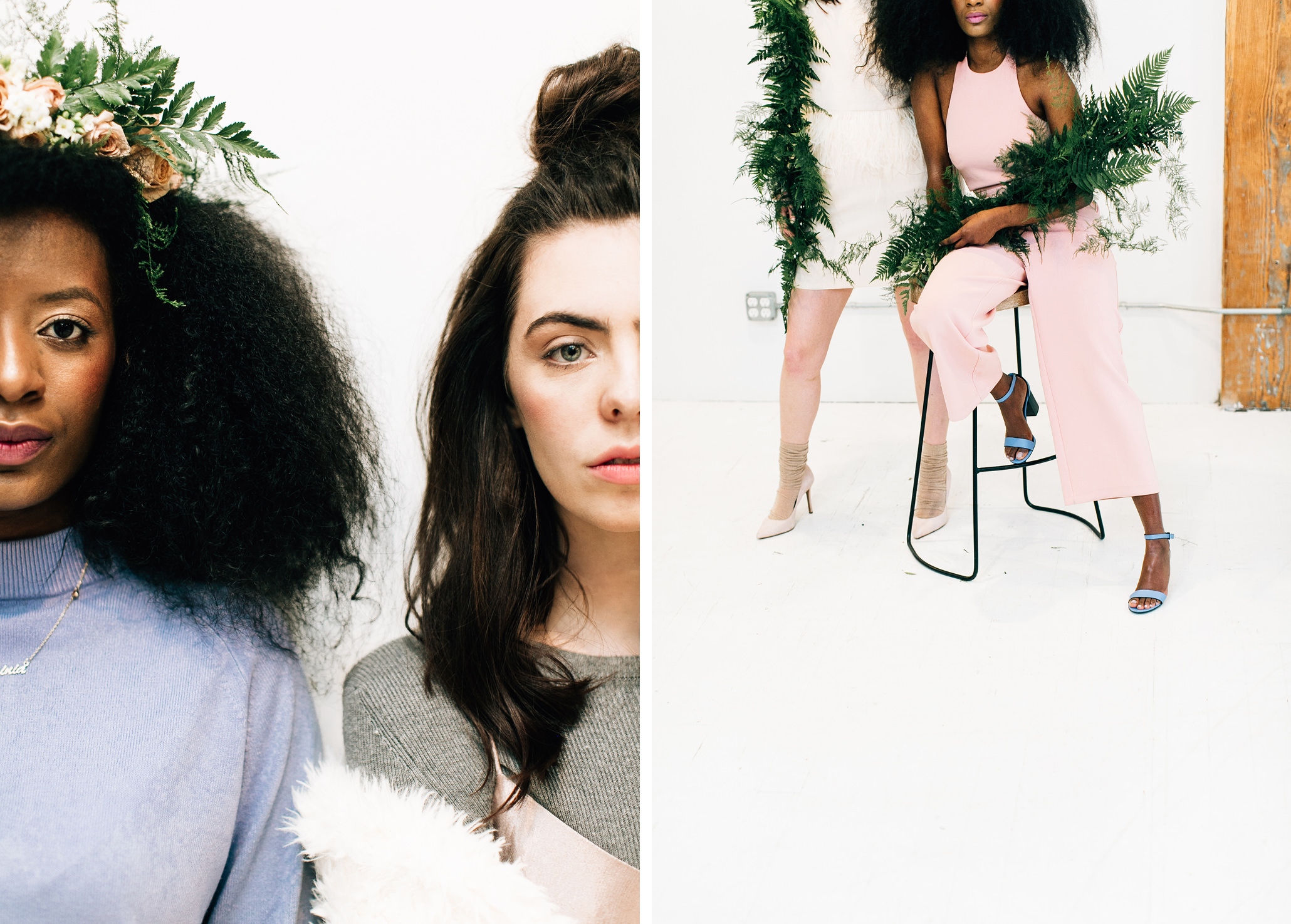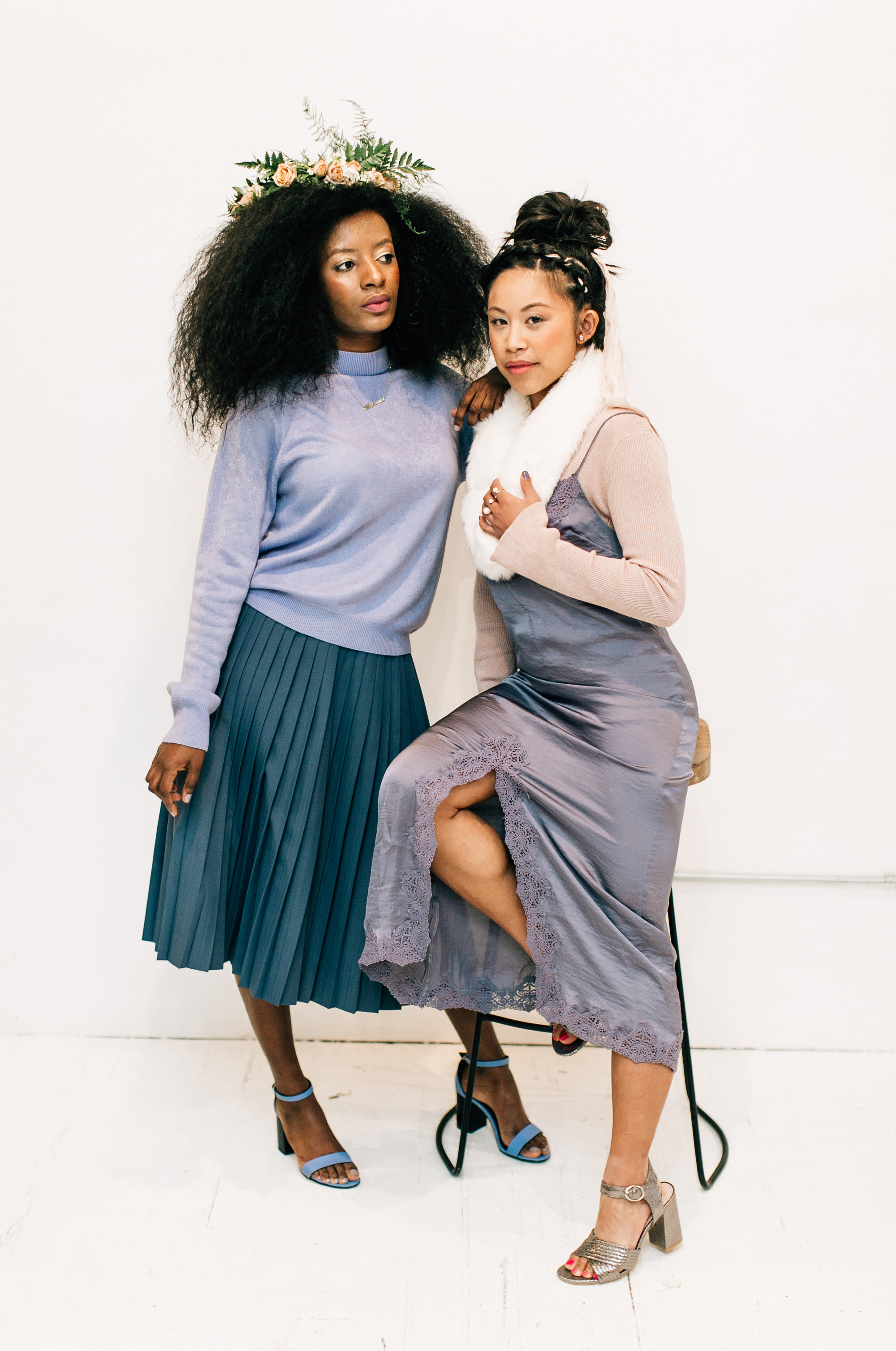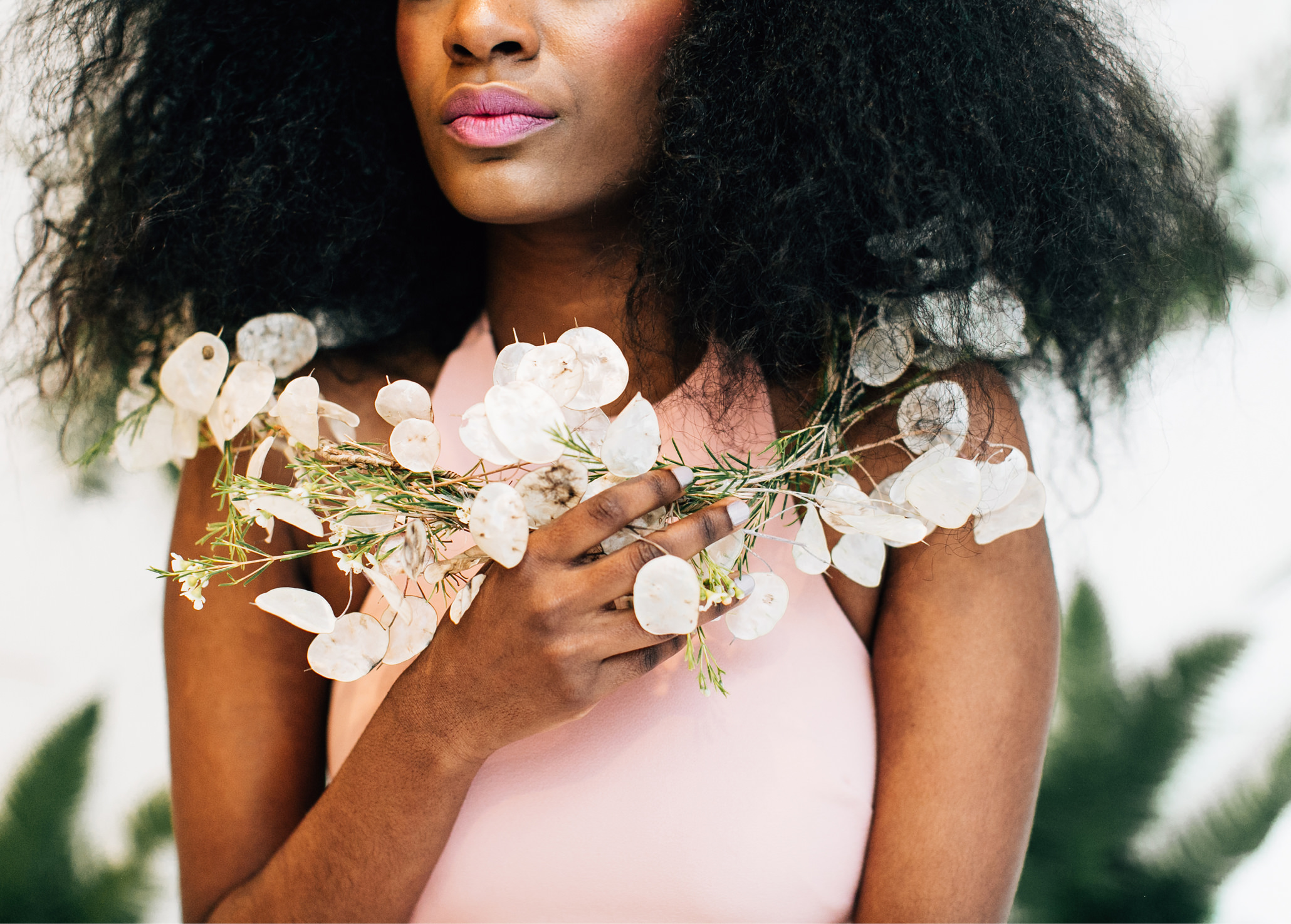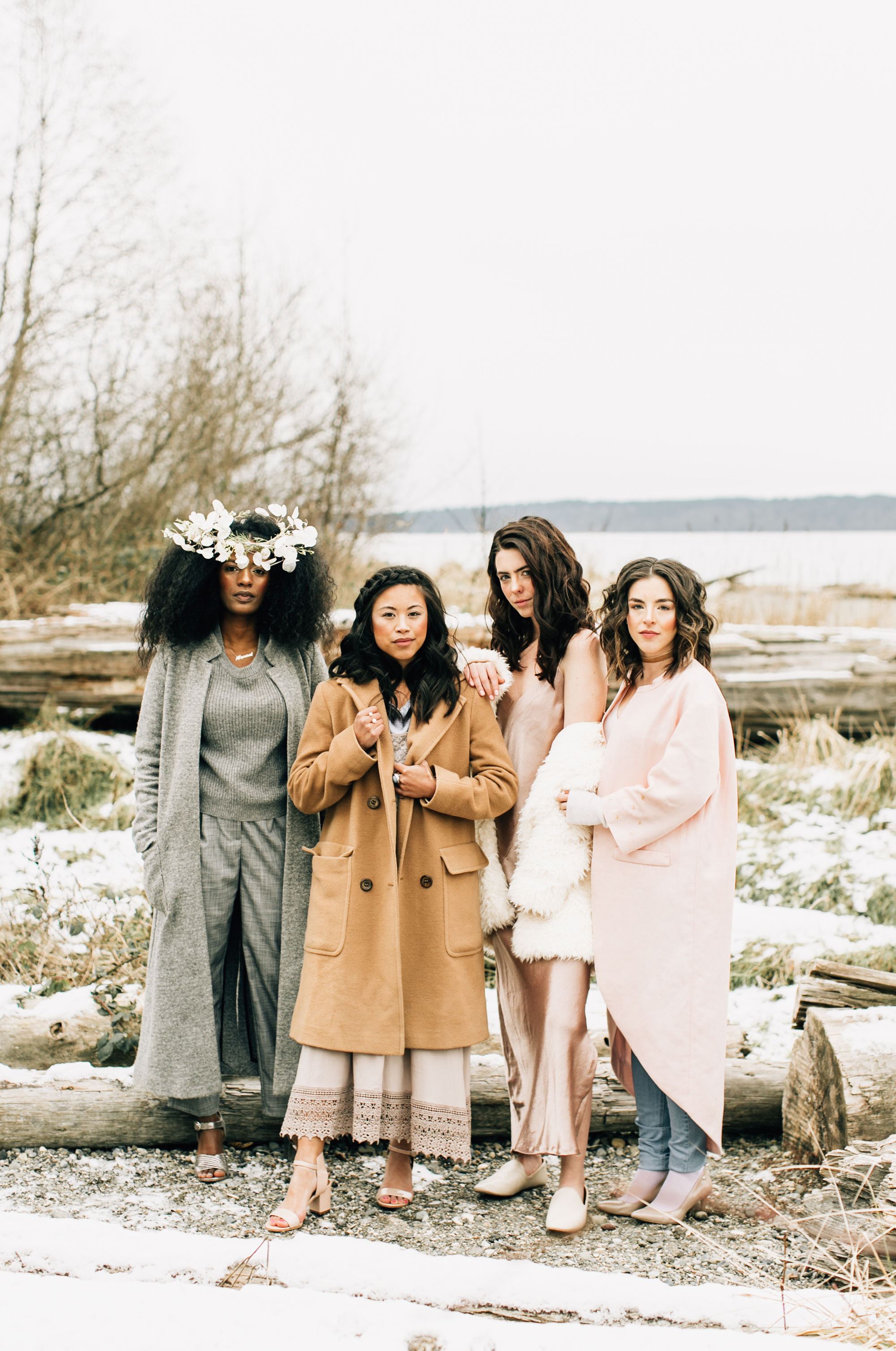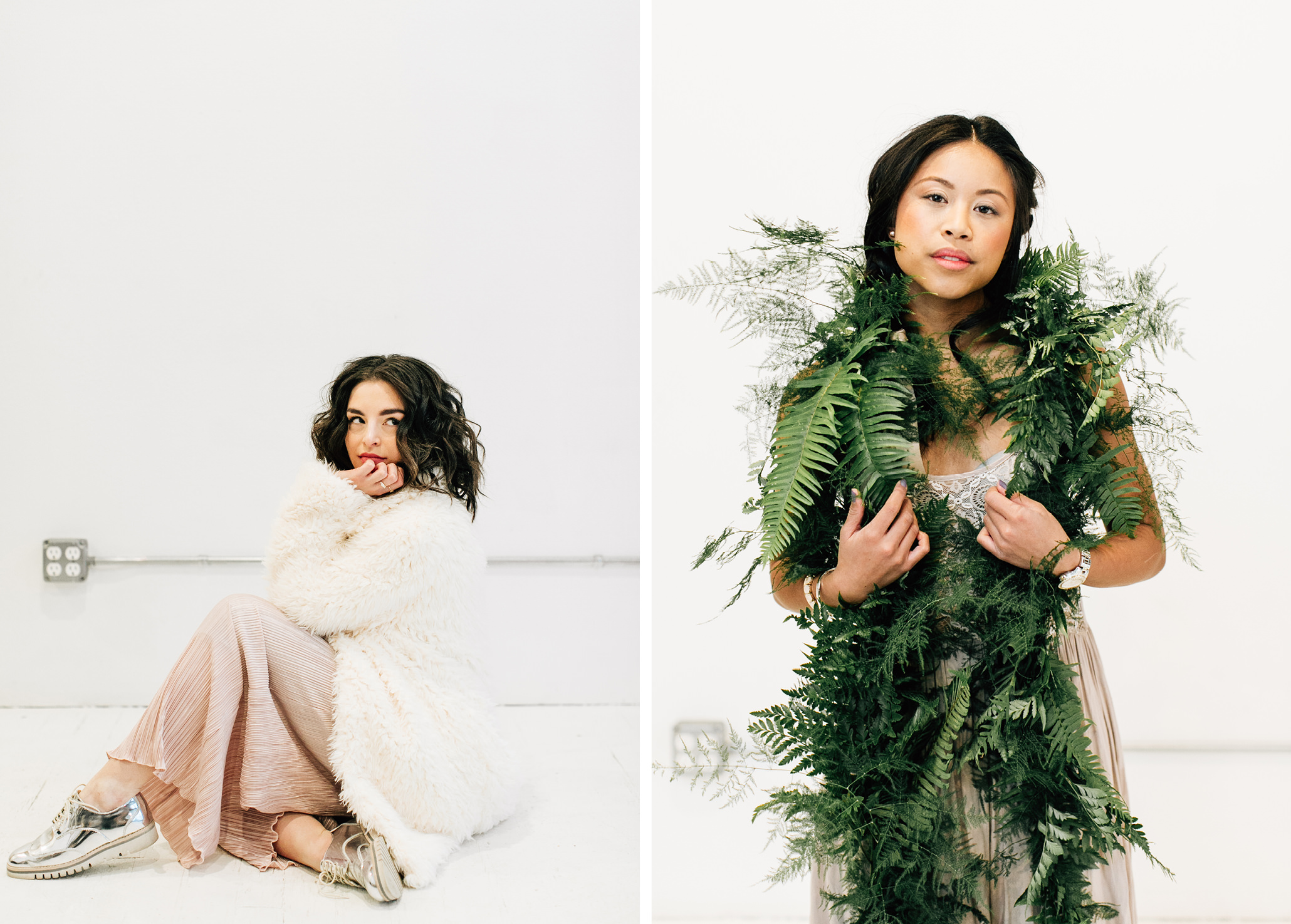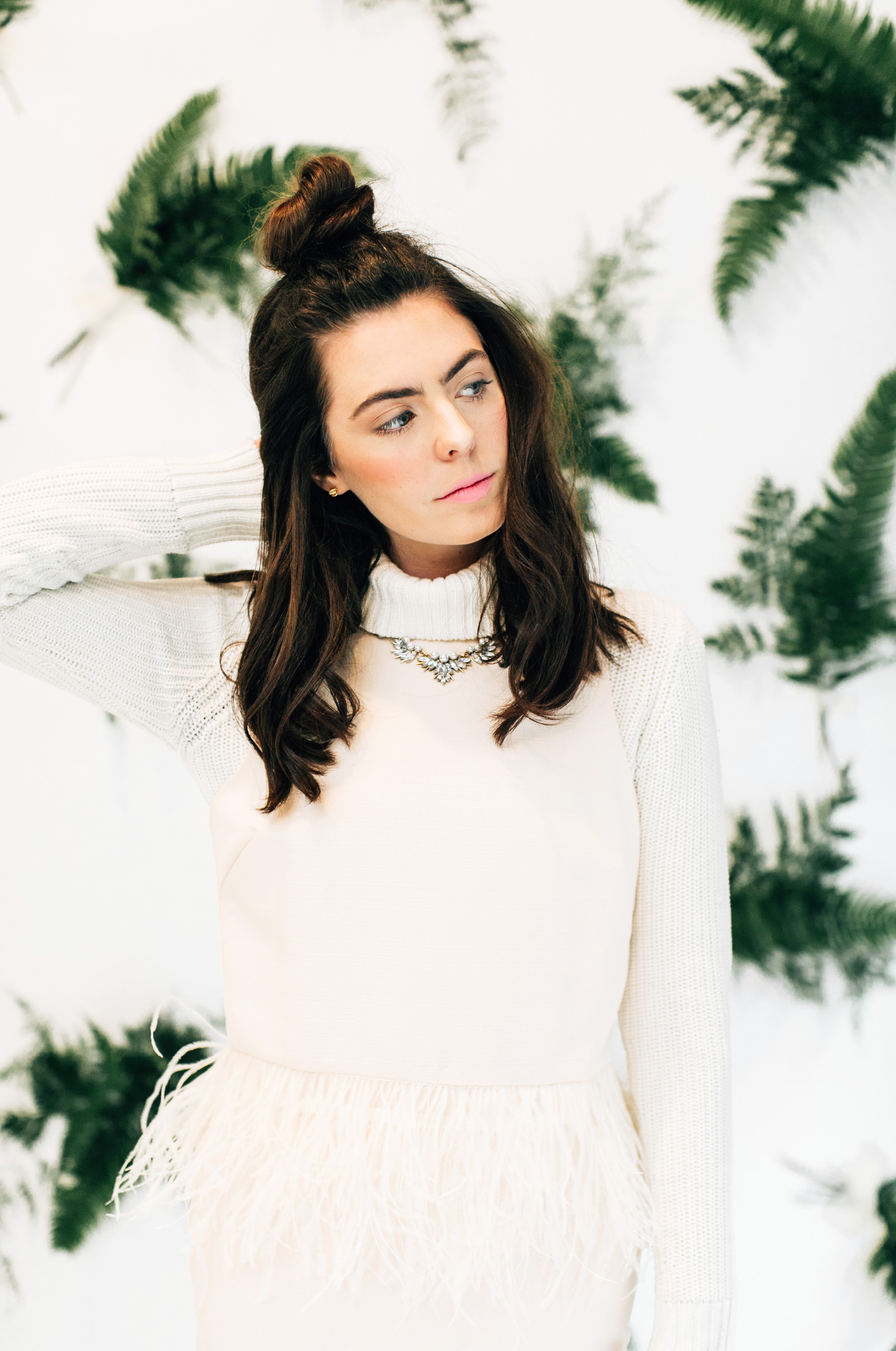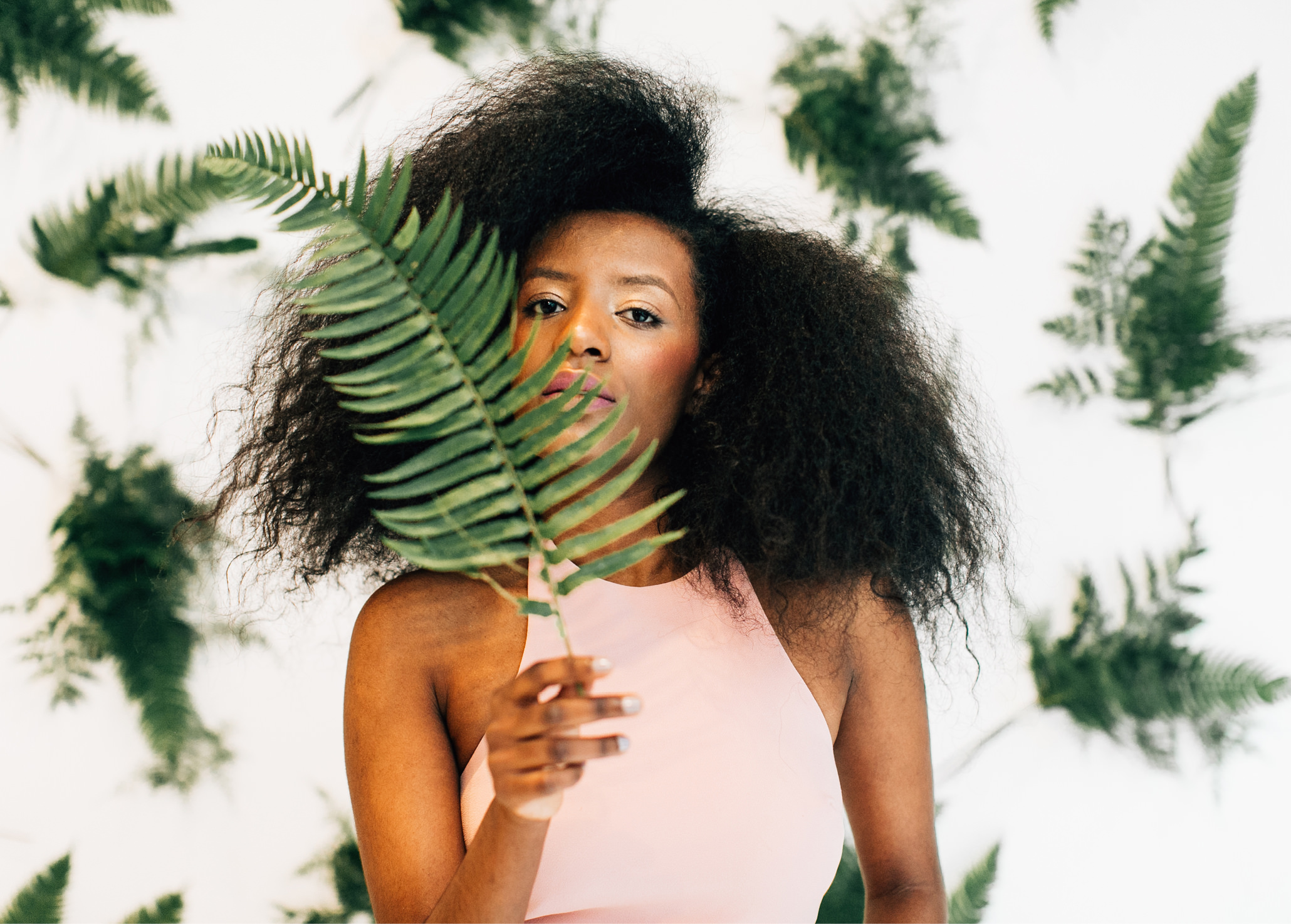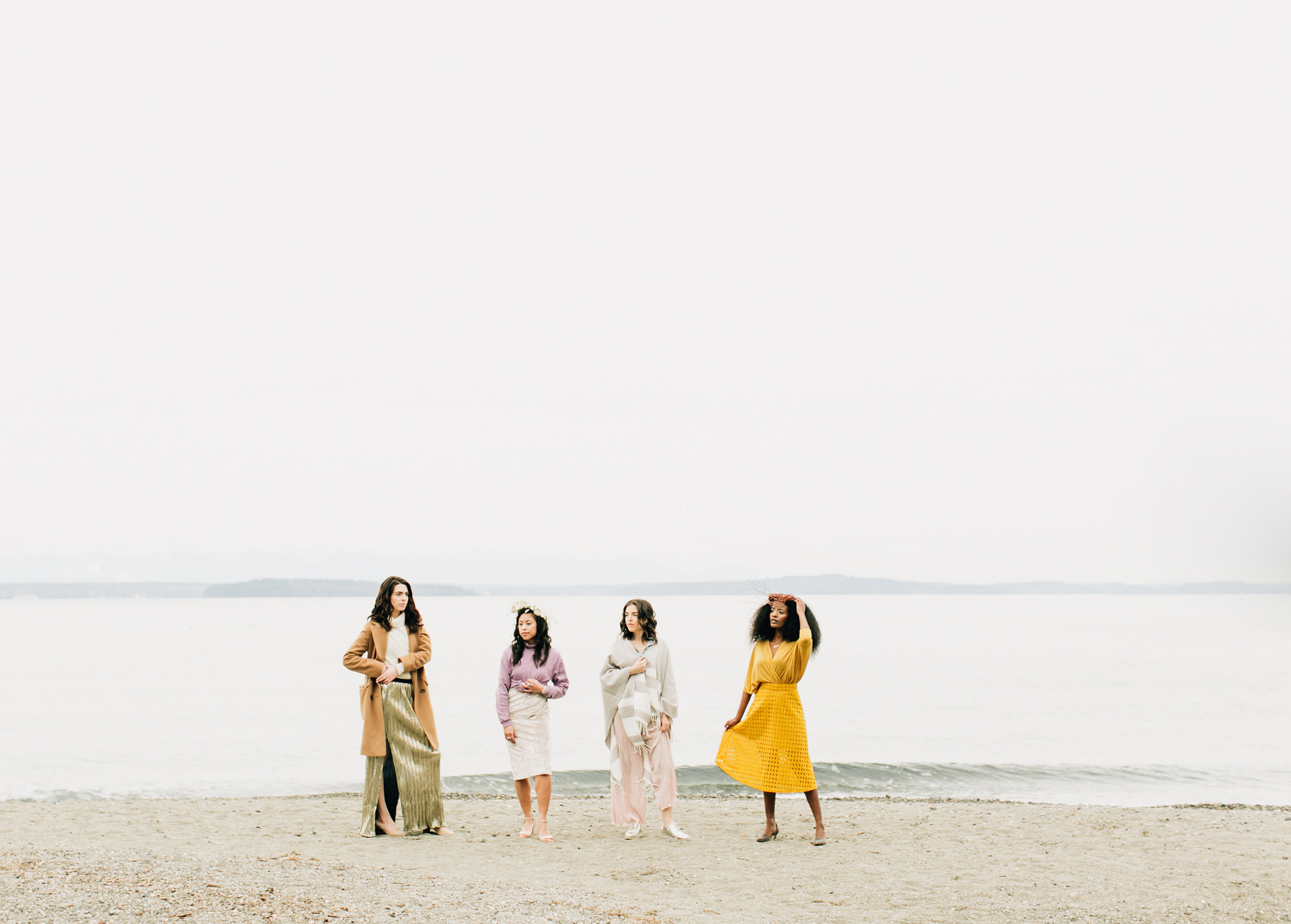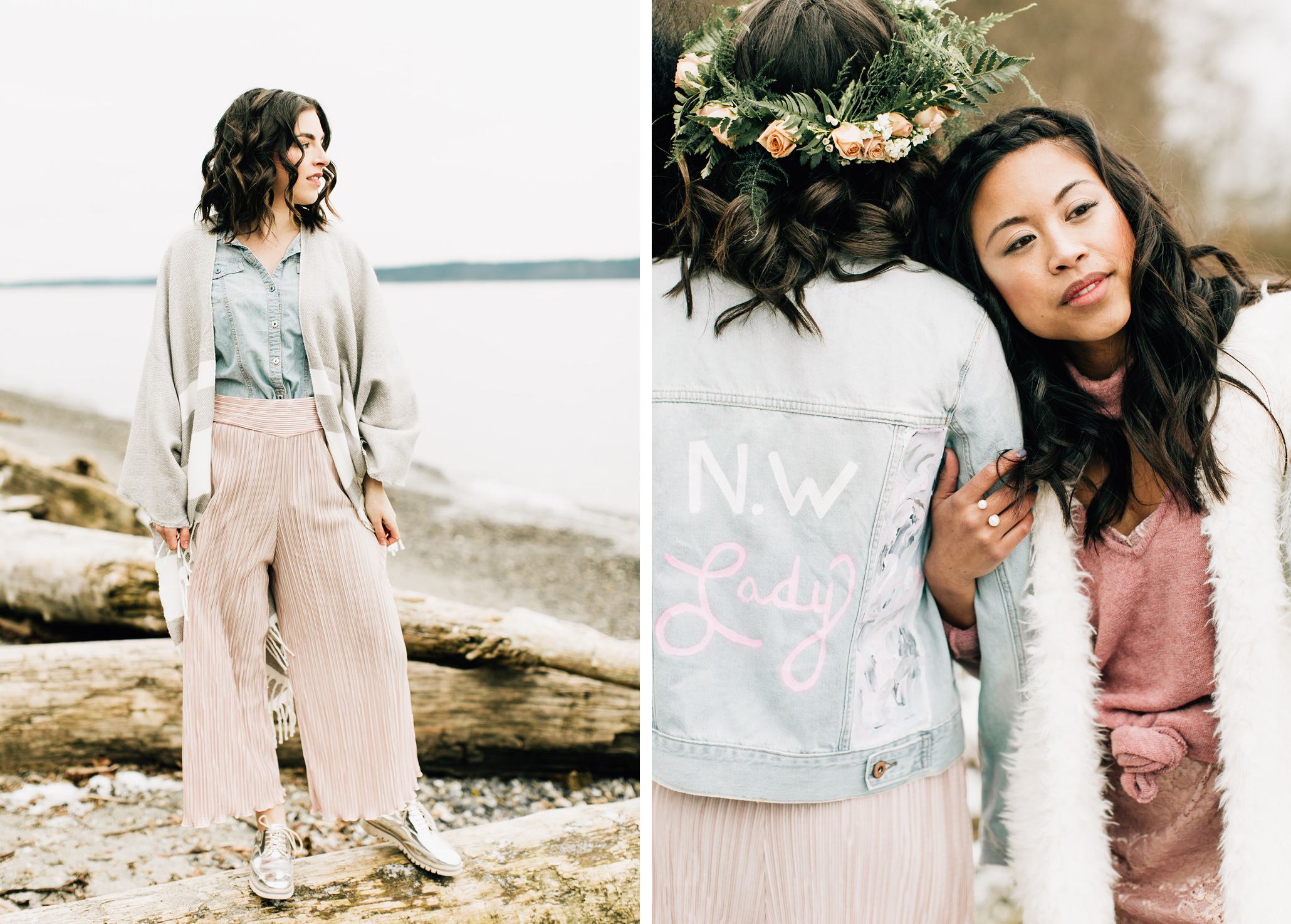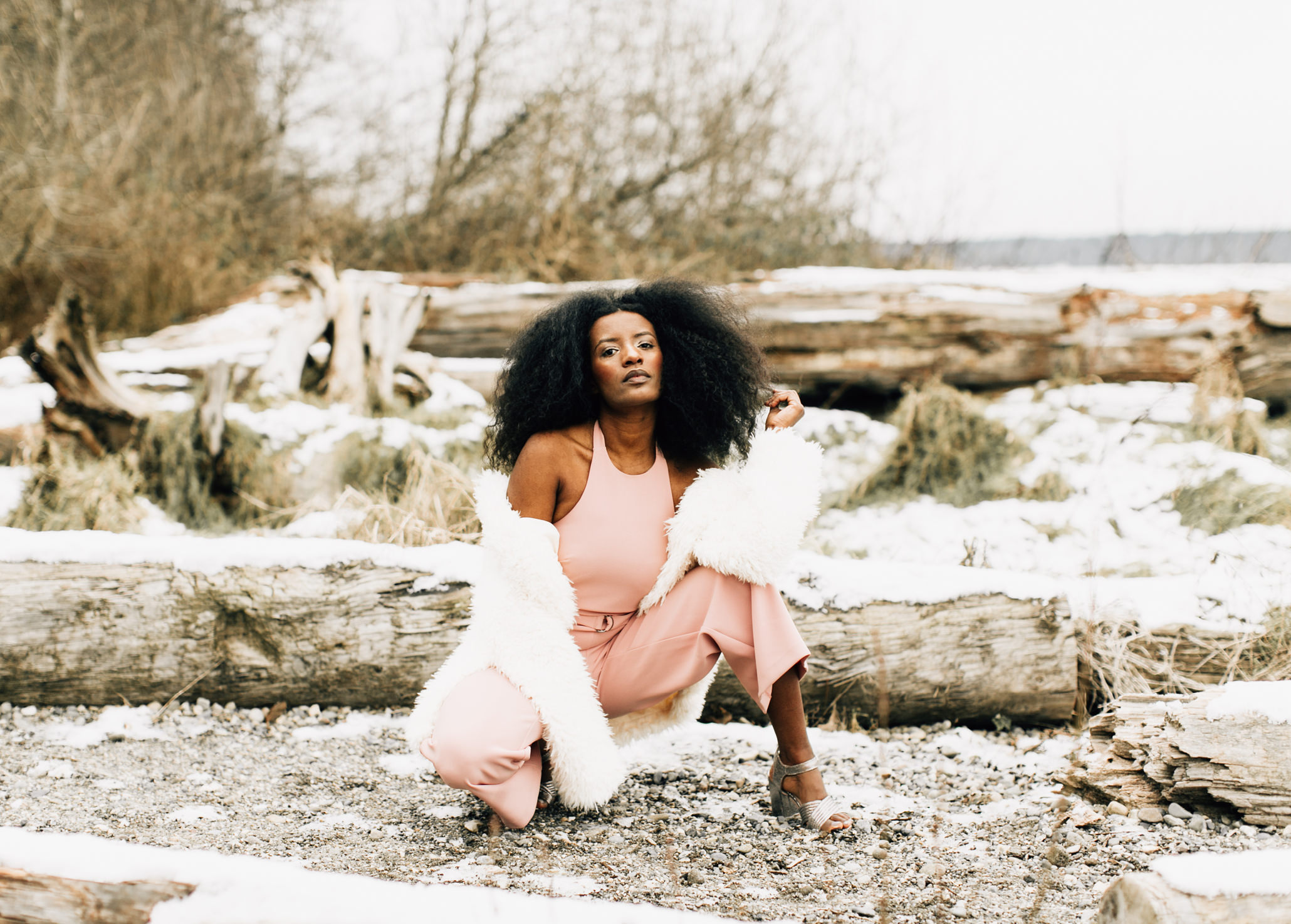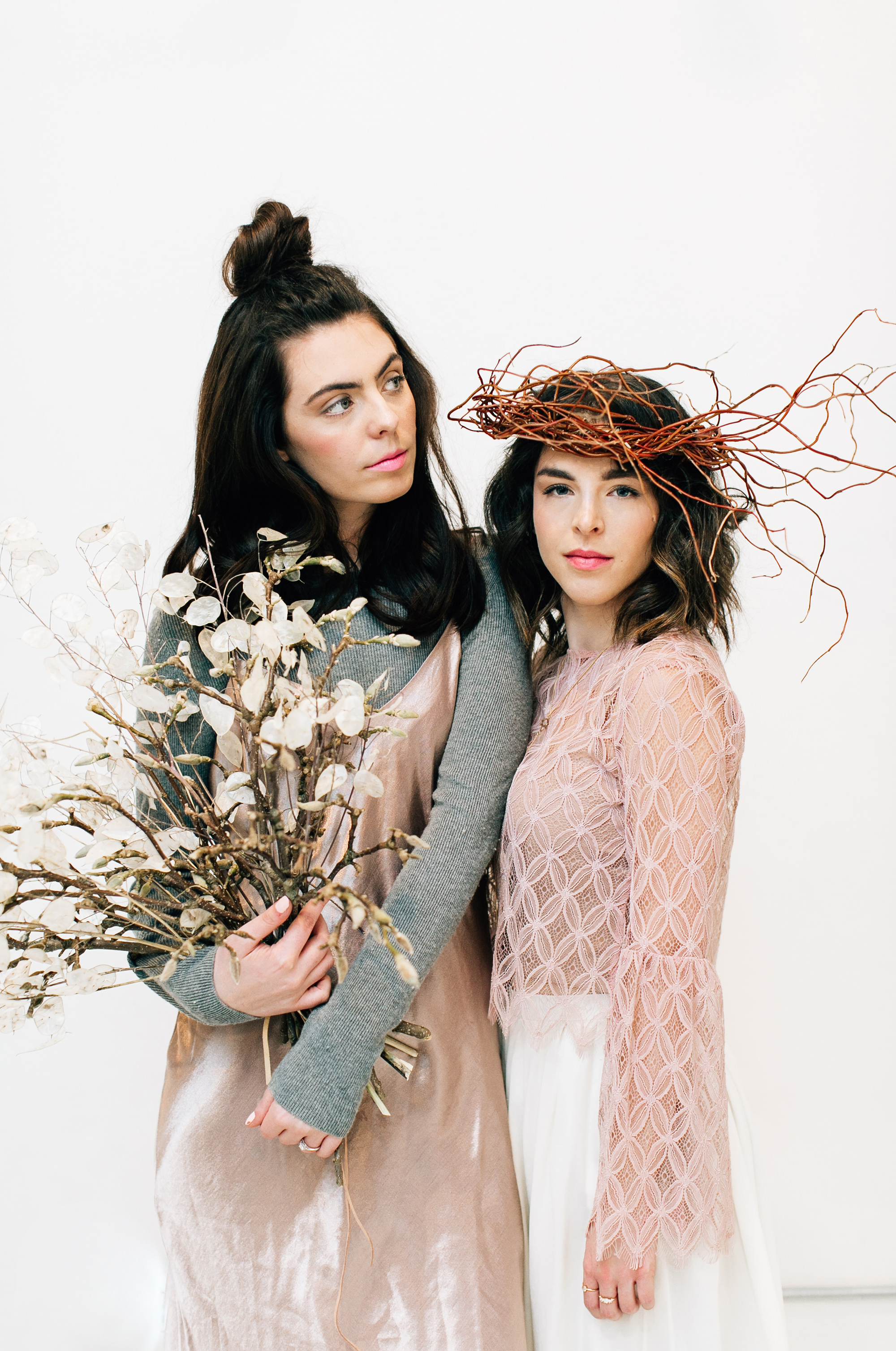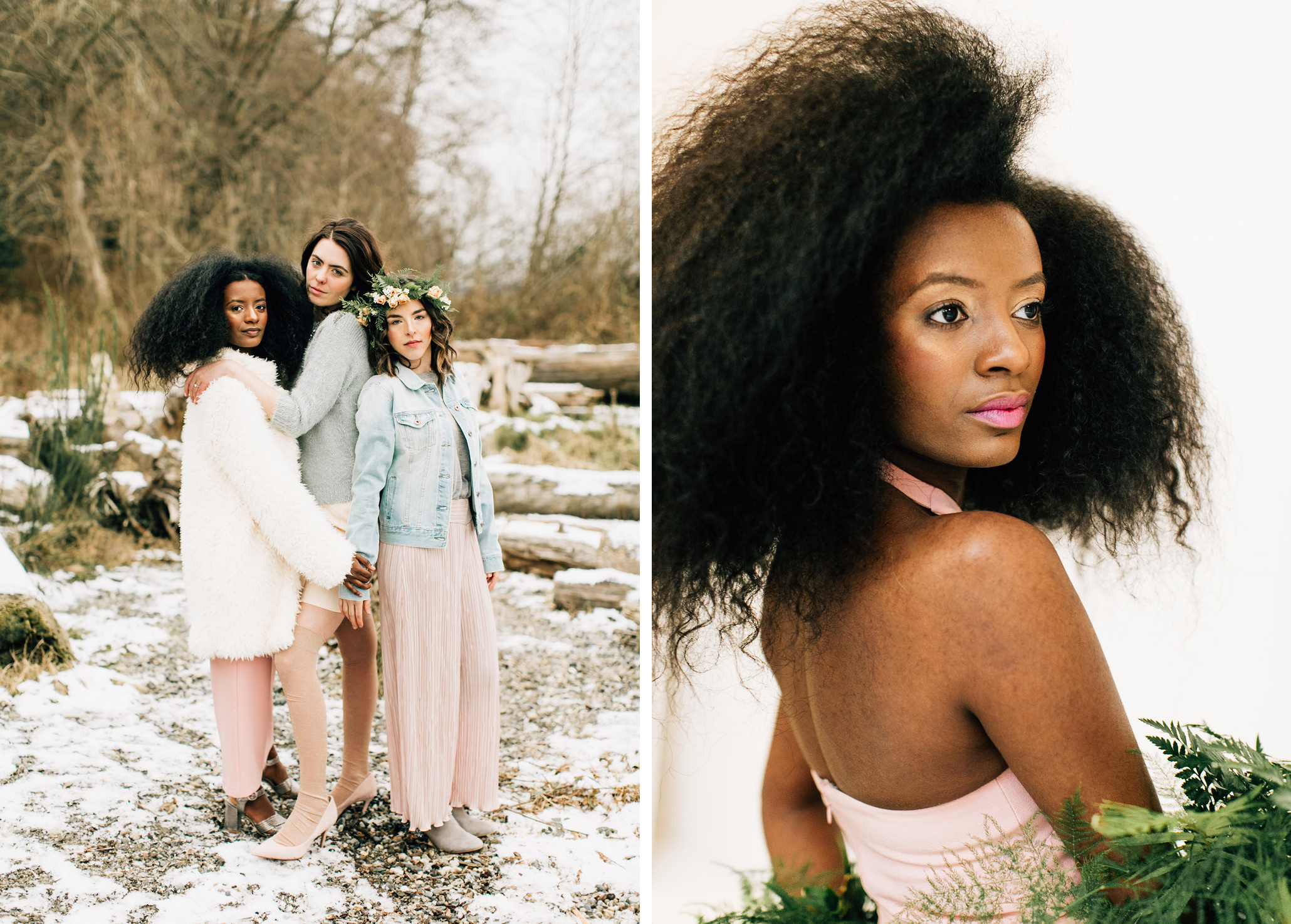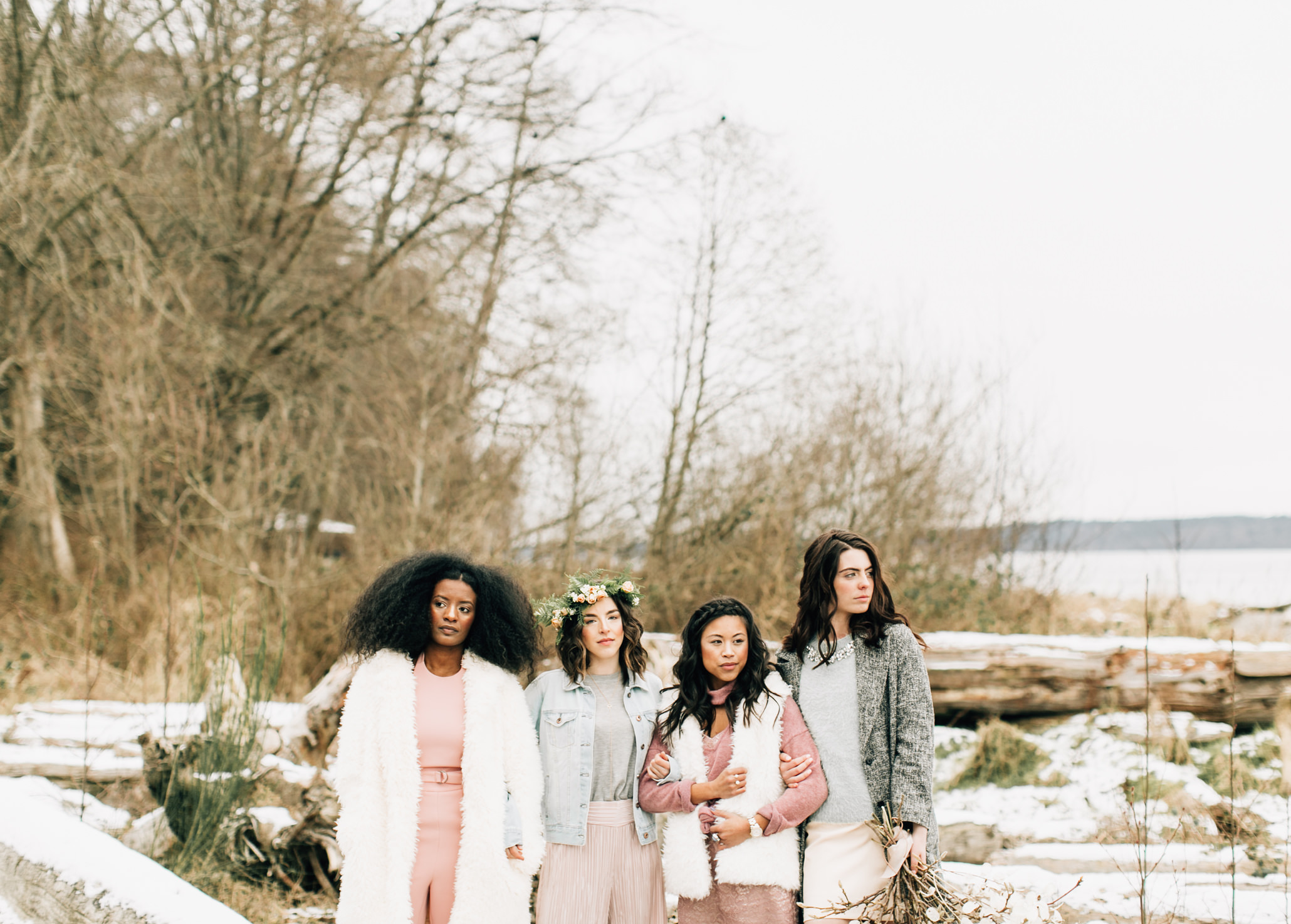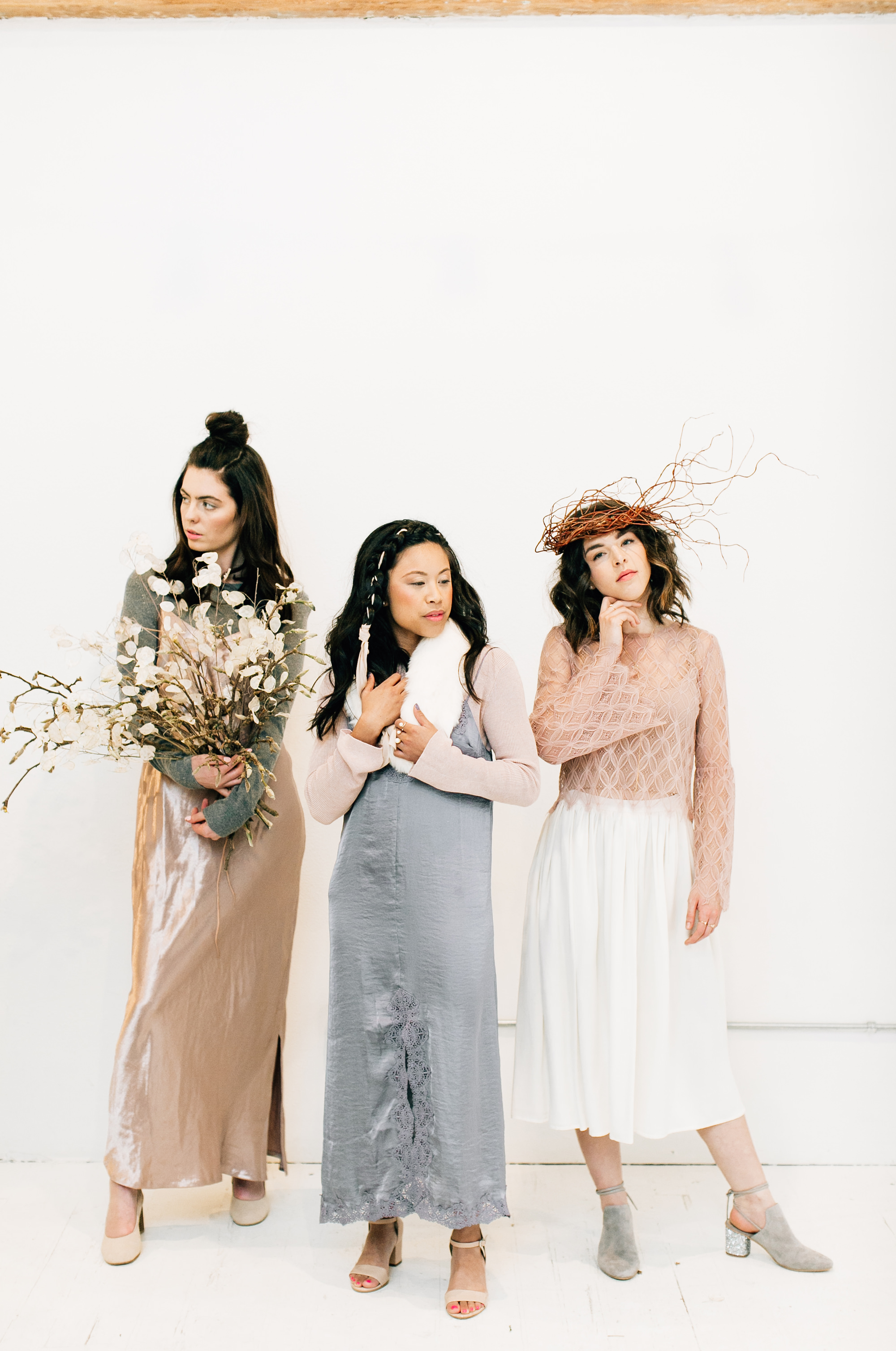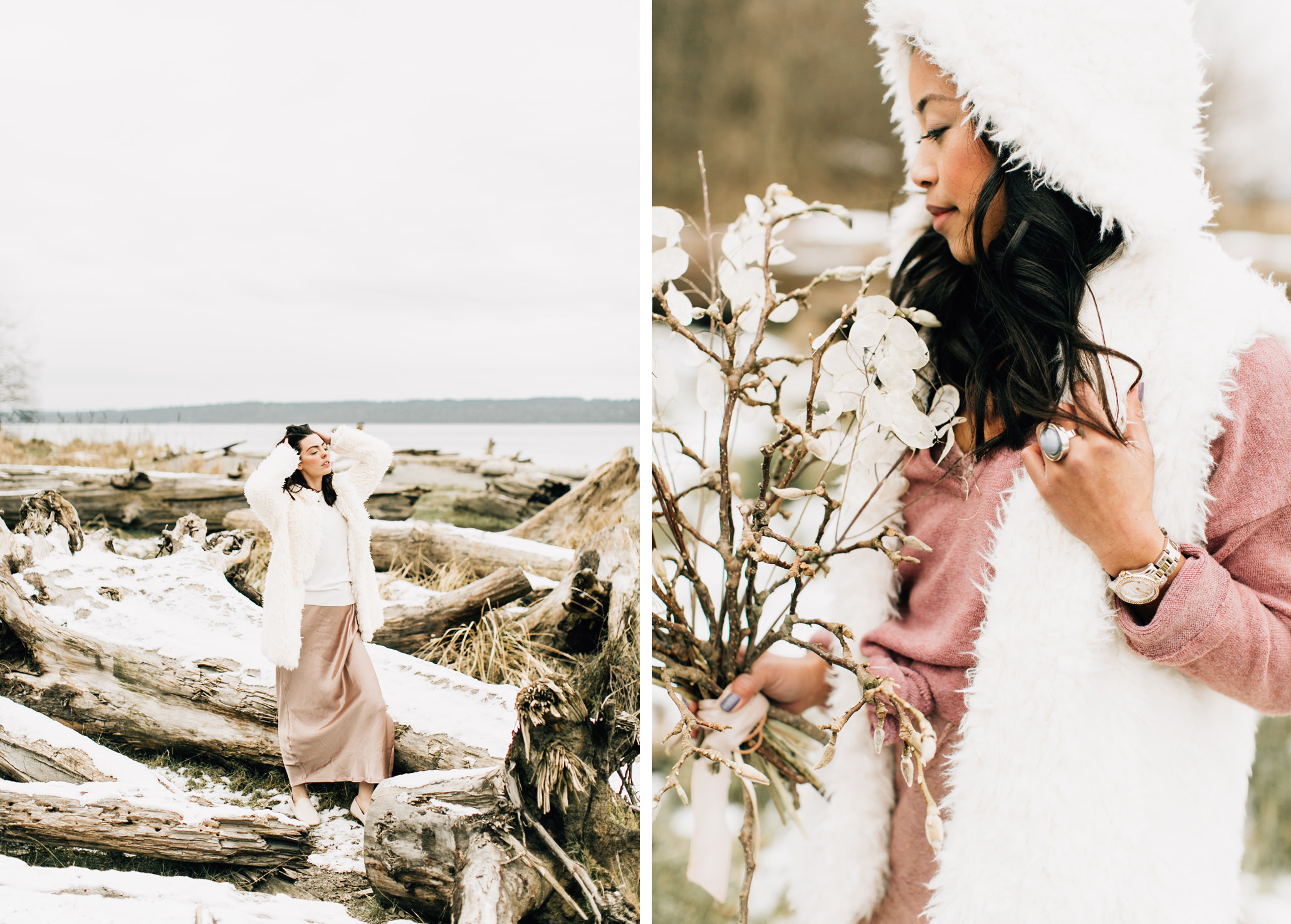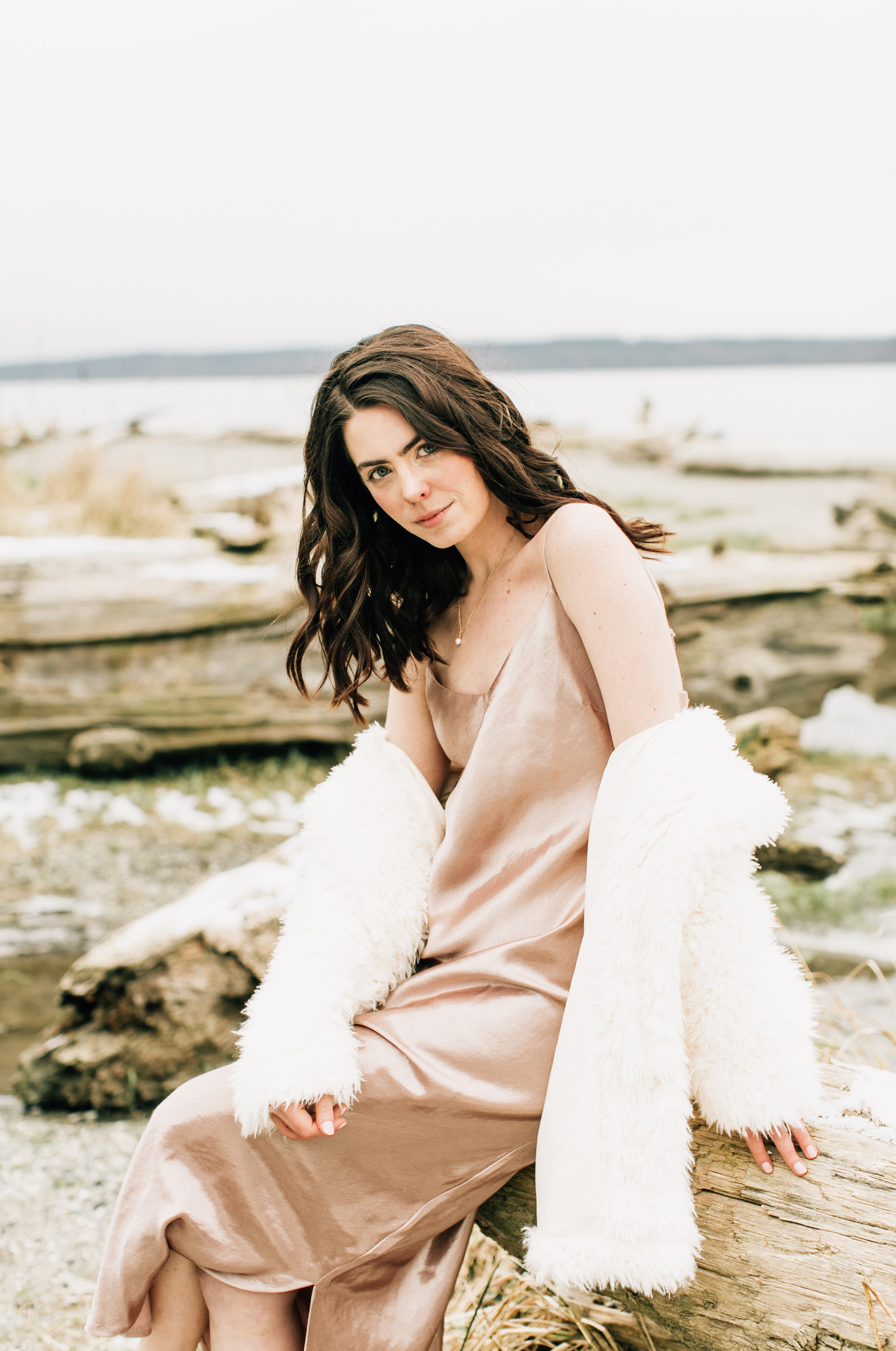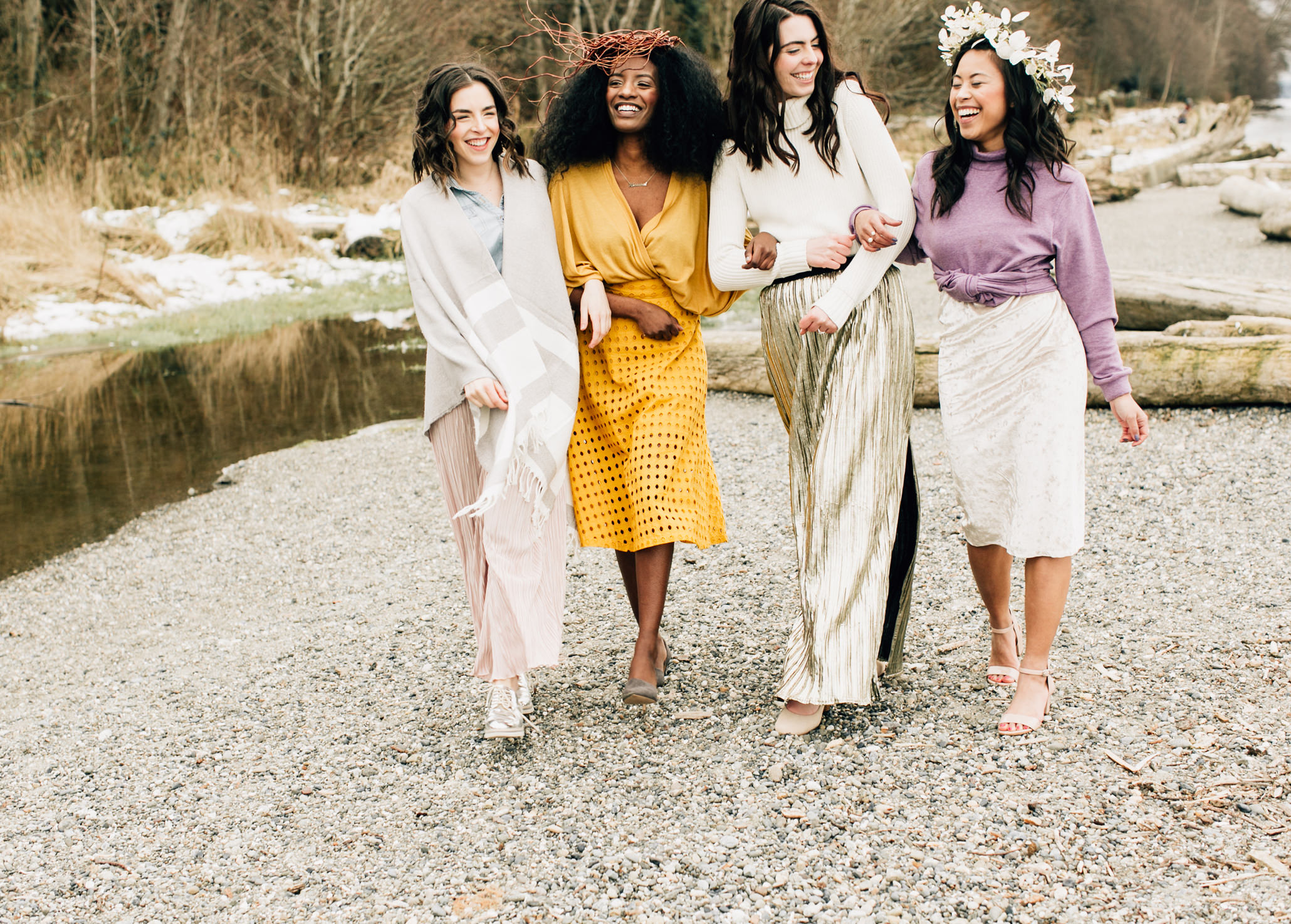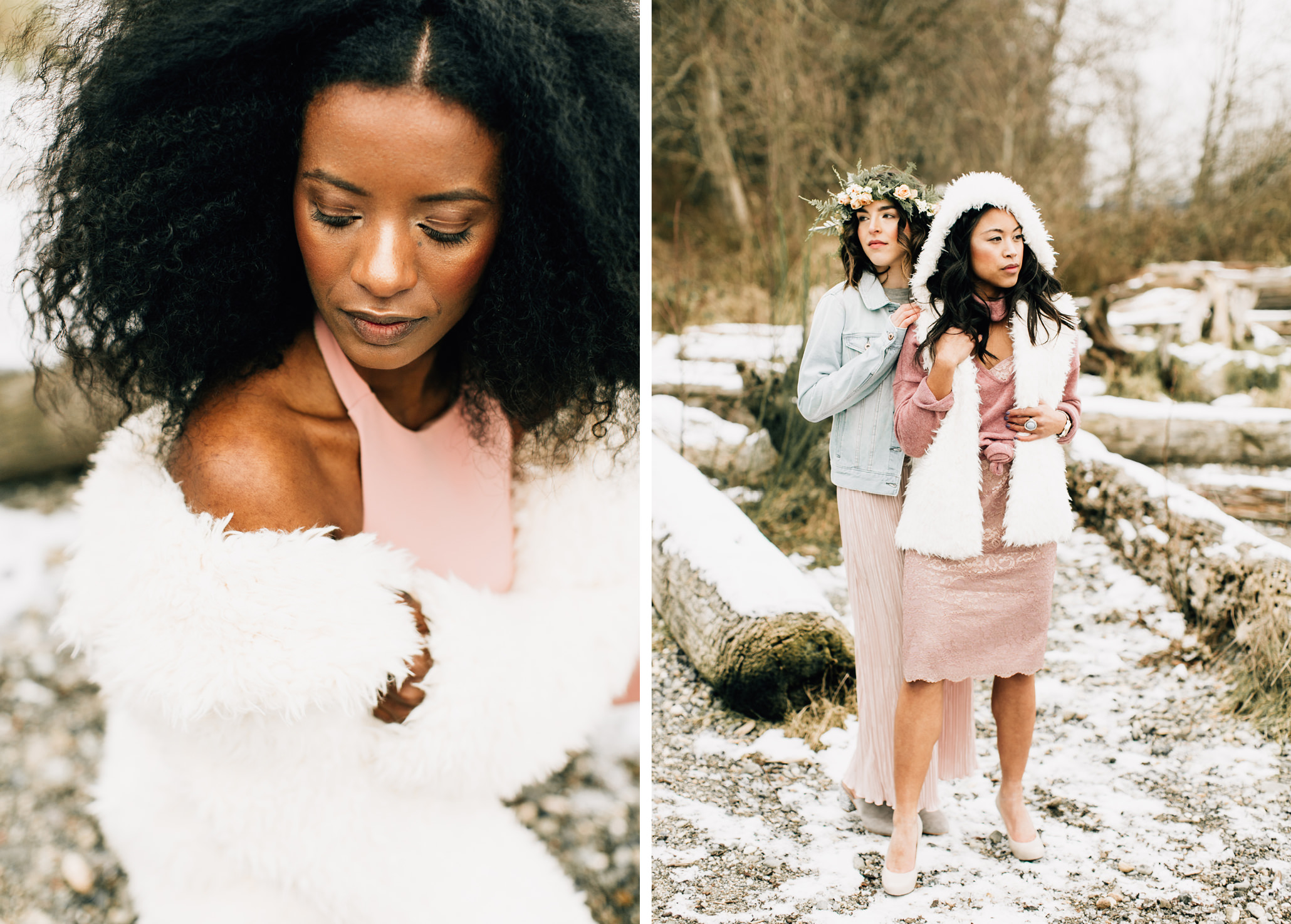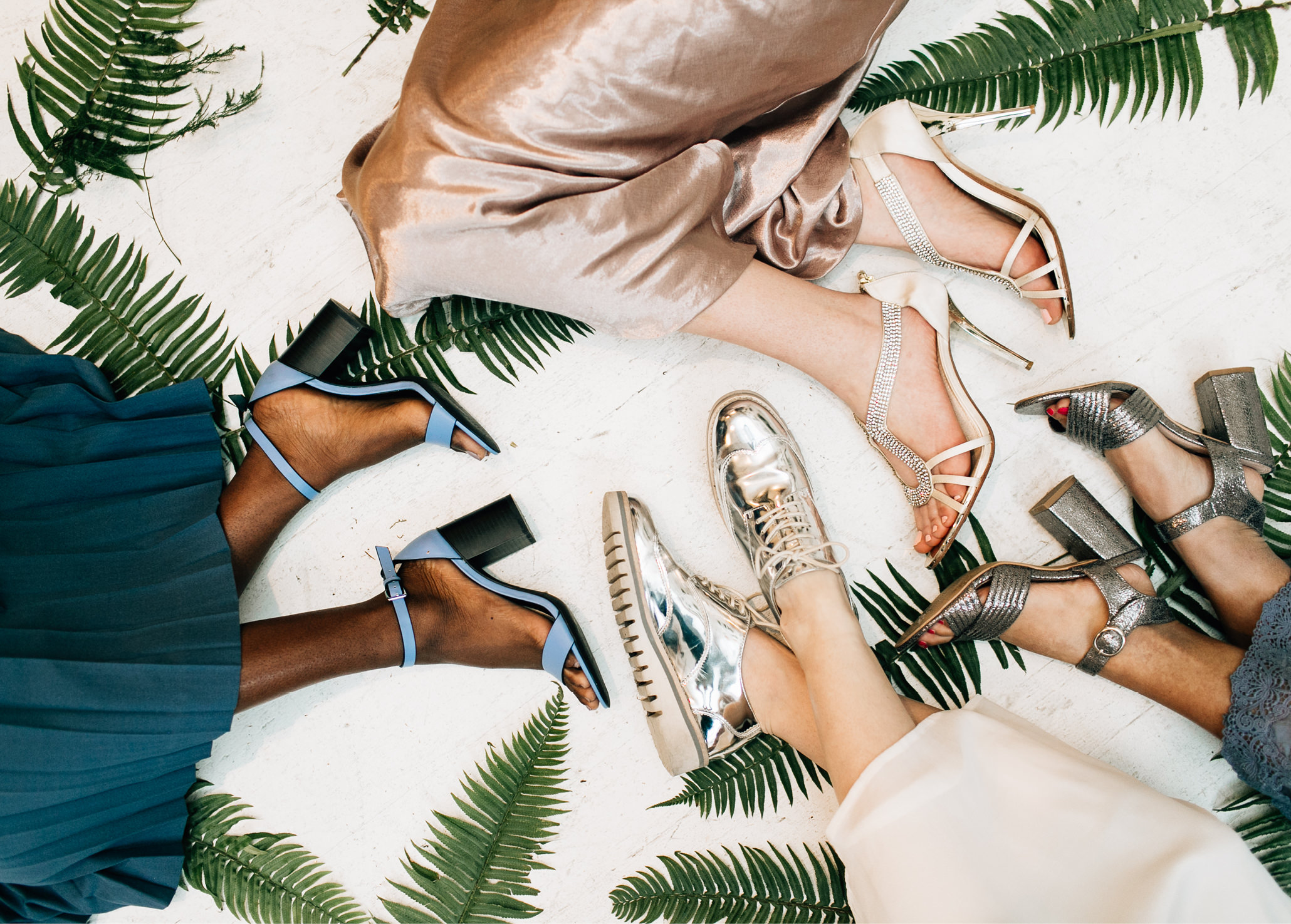 We Are the Northwest was a creative project Allison and I wanted to put together to celebrate and share the style, culture + beauty found in the Pacific Northwest. The PNW is generally thought to be dark and gloomy, and images shared of the upper left are often moody, full of shadows, and edgy. And while this area can certainly be wet and lacking some sunshine during the winter months, that definitely doesn't mean all of the people here aren't upbeat, fashion forward, and kicking ass at life! So as Allison puts it, our goal of this project was to literally and figuratively shed light on the beauty that is the northwest and what it means to us. Ultimately I think my bright shooting style paired with Allison's fashion sense and desire to showcase this area in a new light resulted in a perfect representation of how we see the people and our surroundings in the PNW.
A winter theme was a must for us this time around. Our last project was a destination shoot in sunny Southern California where we highlighted the funky vibes of Palm Springs and Joshua Tree. But this time around we wanted to do something more local and challenge a couple stereotypes of the PNW along the way. Allison was the creative director and determined the colors, textures, and the overall feminine feel that we wanted to portray. A few of the terms that inspired the looks were: layers, neutrals, furs, pops of colors, metallics, long peacoats + stockings. It was important to us to represent a fashion forward city where not everyone is always rocking a North Face or Patagonia jacket, because honestly not everyone here does! Especially in Seattle, there is definitely style and culture.
Which leads me to the next element of our project: the models! When Allison and I collaborate we really collaborate, meaning we want as many rad vendors + individuals participating in our vision as we can get. So rather than hiring models we included local Seattle fashion bloggers who were interested in doing something a little bit different. And I personally love working with bloggers because these ladies are all super fashion forward already, they have a unique style of their own, and a lot of the time they partner with local brands which helps us to even further portray the PNW. This group of women was particularly fun to photograph because of how diverse they were! Allison and I wanted to make sure we celebrated diversity, especially among women, during this shoot and it couldn't have come at a more needed time.
Our project was a two-day adventure where we literally gambled on shooting outdoors. We knew there would be a high chance that we would need to reschedule due to rain but luckily our outdoor component fell on a grey and overcast day with no rain, but some serious chill. We also lucked out with a light dusting of snow on the ground, which perfectly contributed to the winter look we were going for! The second day was spent indoors at a studio in Pioneer Square where we were all much warmer and tucked away from the rain. Timing is everything and sometimes luck is a thing, y'all!
A couple other vendors that participated were Thatch Florals, Denver Nathan Video, Renee Saia, and Meghann Oliberos. Renee and Meghann did hair and makeup for both days on all four of the models and they kicked ass! I'd worked with these two before on another project and a real wedding so I trusted them completely to make some magic and they did not let us down. Denver is an awesome videographer in Seattle who I've worked on weddings with so including him was a no brainer. Allison and I wanted to get some behind the scenes shots for everyone just to remember things from a different perspective. And film is a great way to do that! Lastly, I met Sara Jane from Thatch Florals last year at one of my favorite Seattle weddings and her unique style + funky flair was just what we wanted for the floral elements of our project. We thought somehow incorporating foliage native to the PNW would be a great addition to the models' look and that was clearly an understatement. Sara's crowns, large bouquet, fern boa, and wall installation gave the images a much needed pop. My absolute favorite item that she made was the bouquet, which is actually created entirely out of a local weed that grows all over the place. Quick bridal thought – this bouquet would be AMAZING for a boho, rustic wedding, right? Anyway, a huge thank you to our vendors!!
VENDOR LOVE //
Photography: Jenna Bechtholt Photography
Creative Direction + Styling: Allison Wagner
Florals: Thatch Floral
Models: Ribicca Mamuye, Bailey Chauner, Emma Cortes + McKenna Moe
Makeup: Renee Saia
Hair: Meghann Oliberos
Videography: Denver Nathan Miller
Save
Save
Save
Save