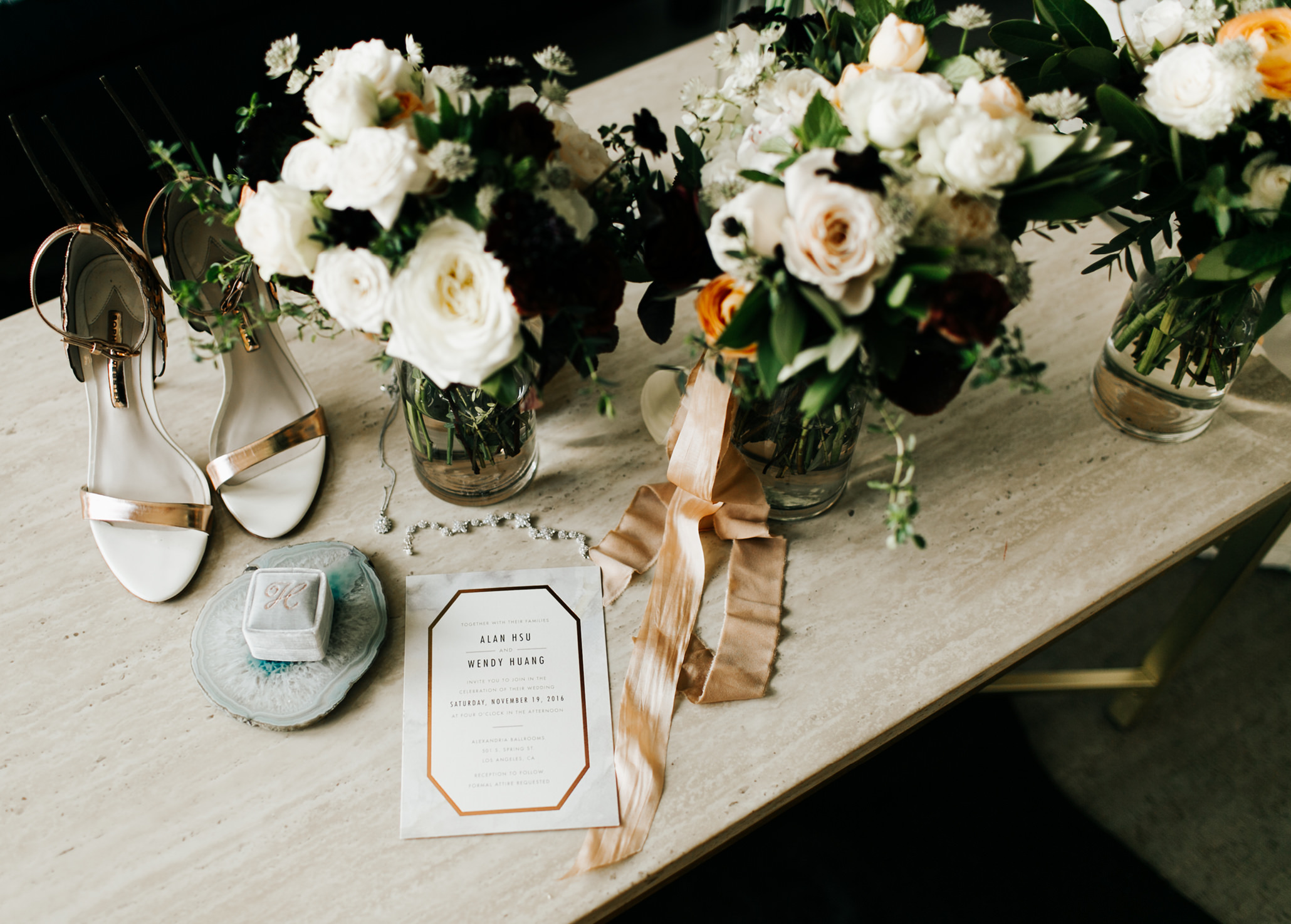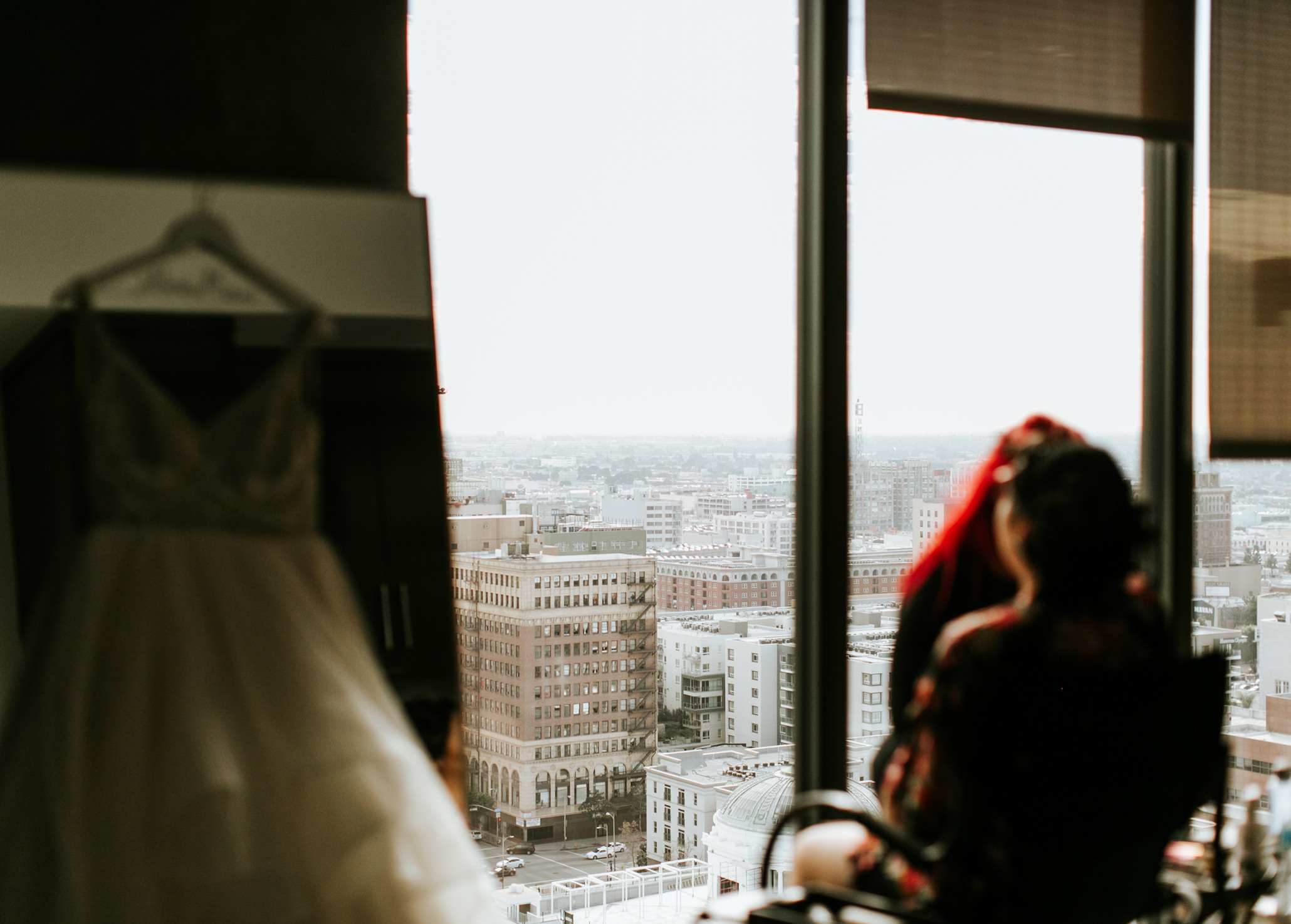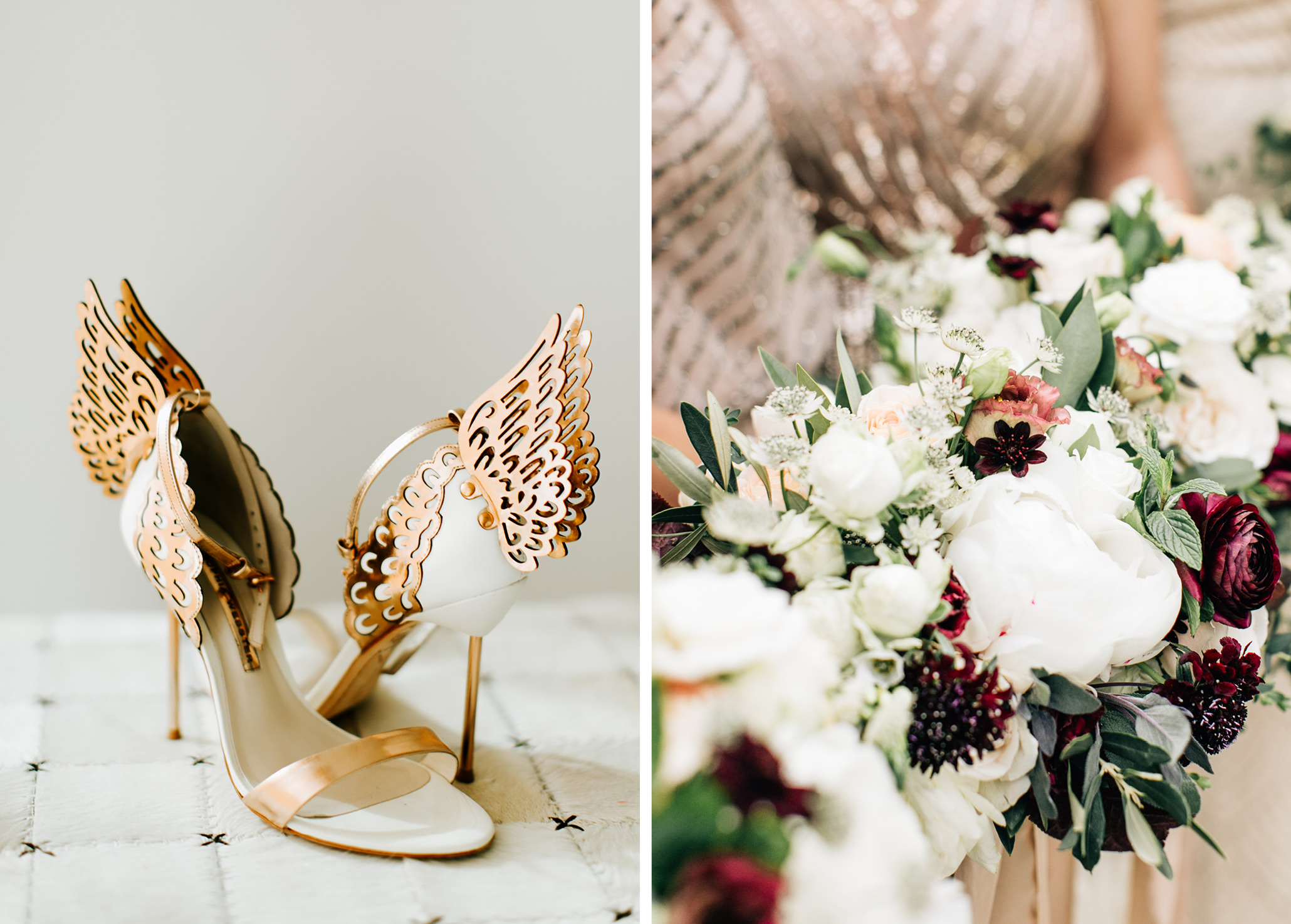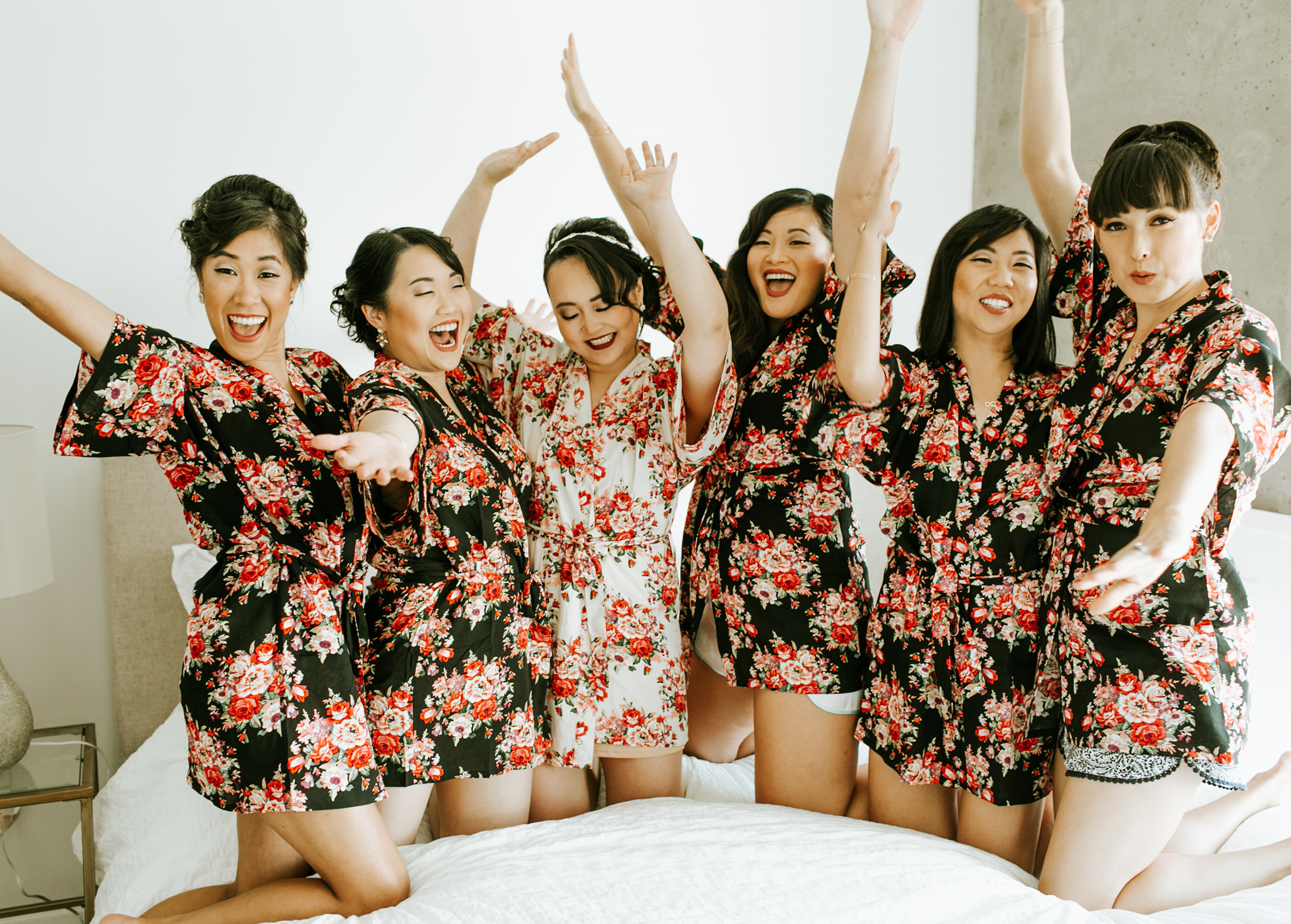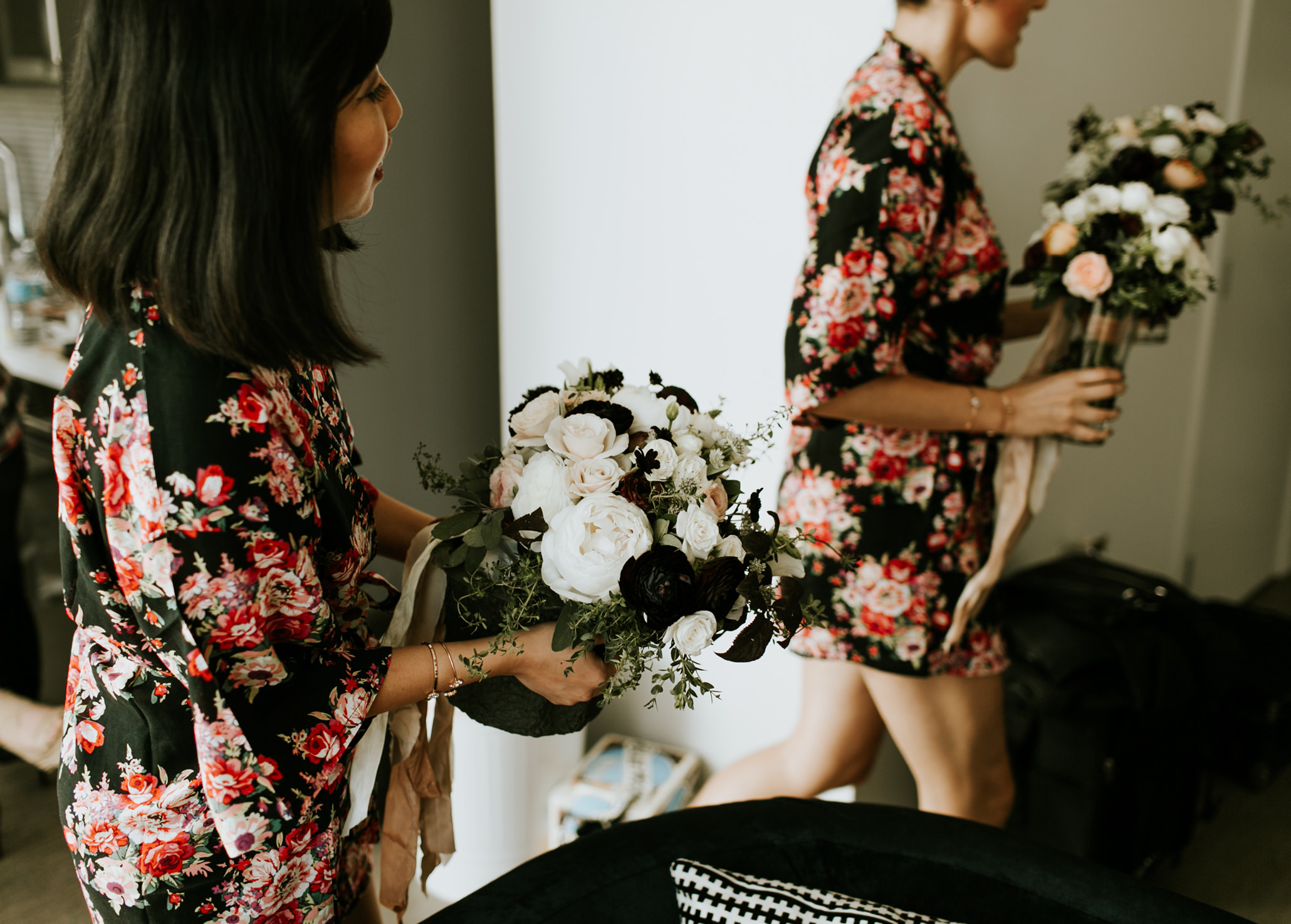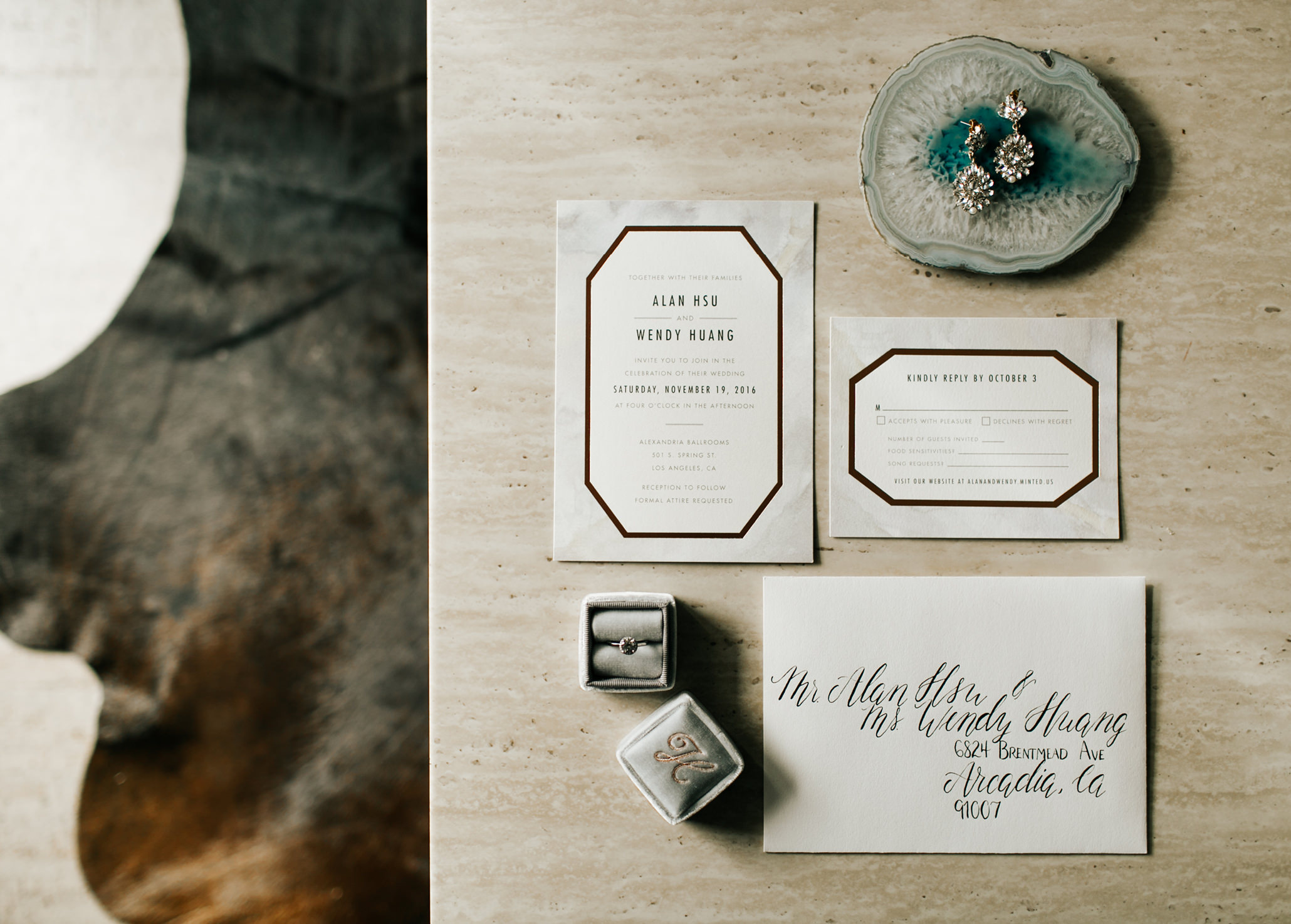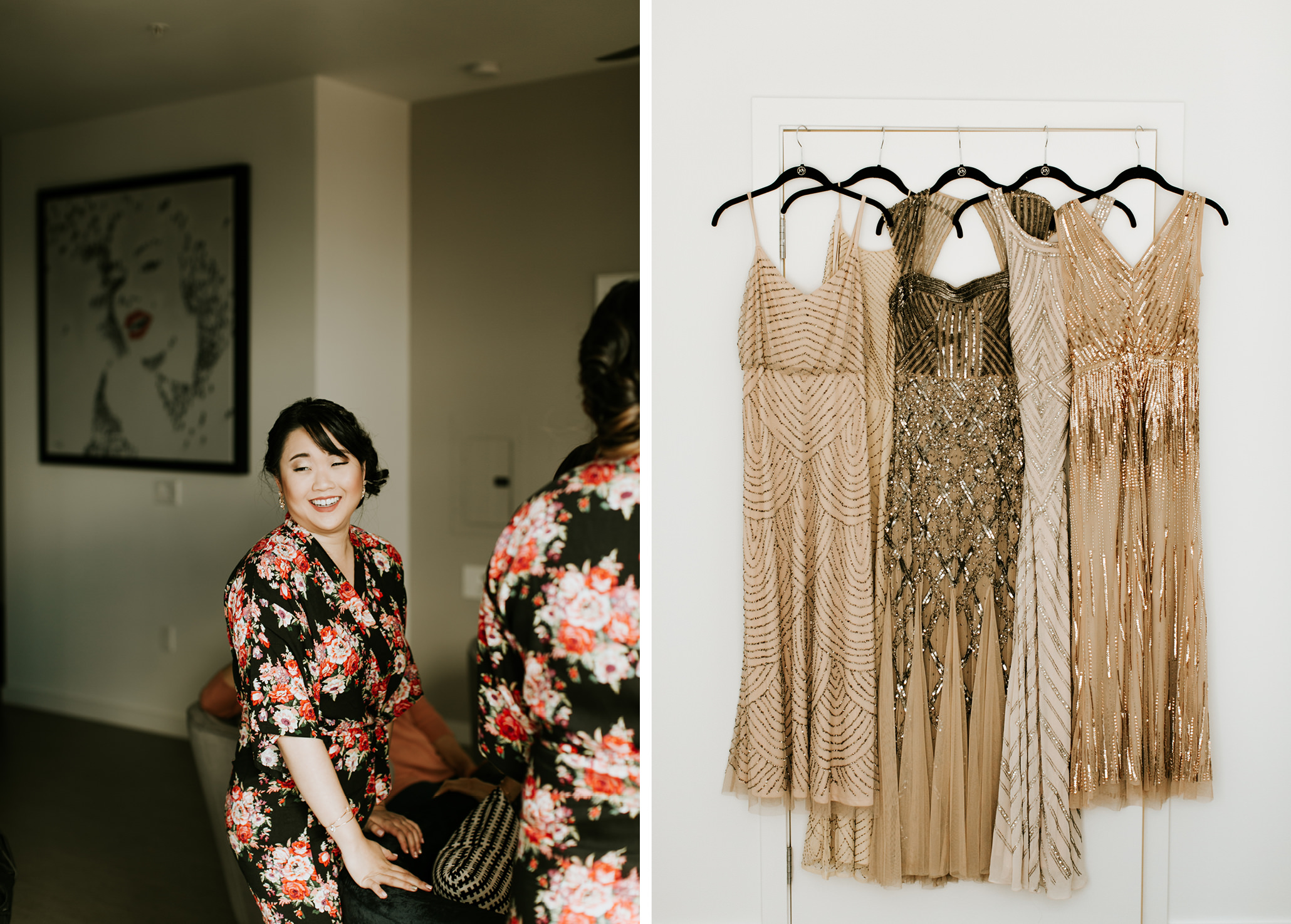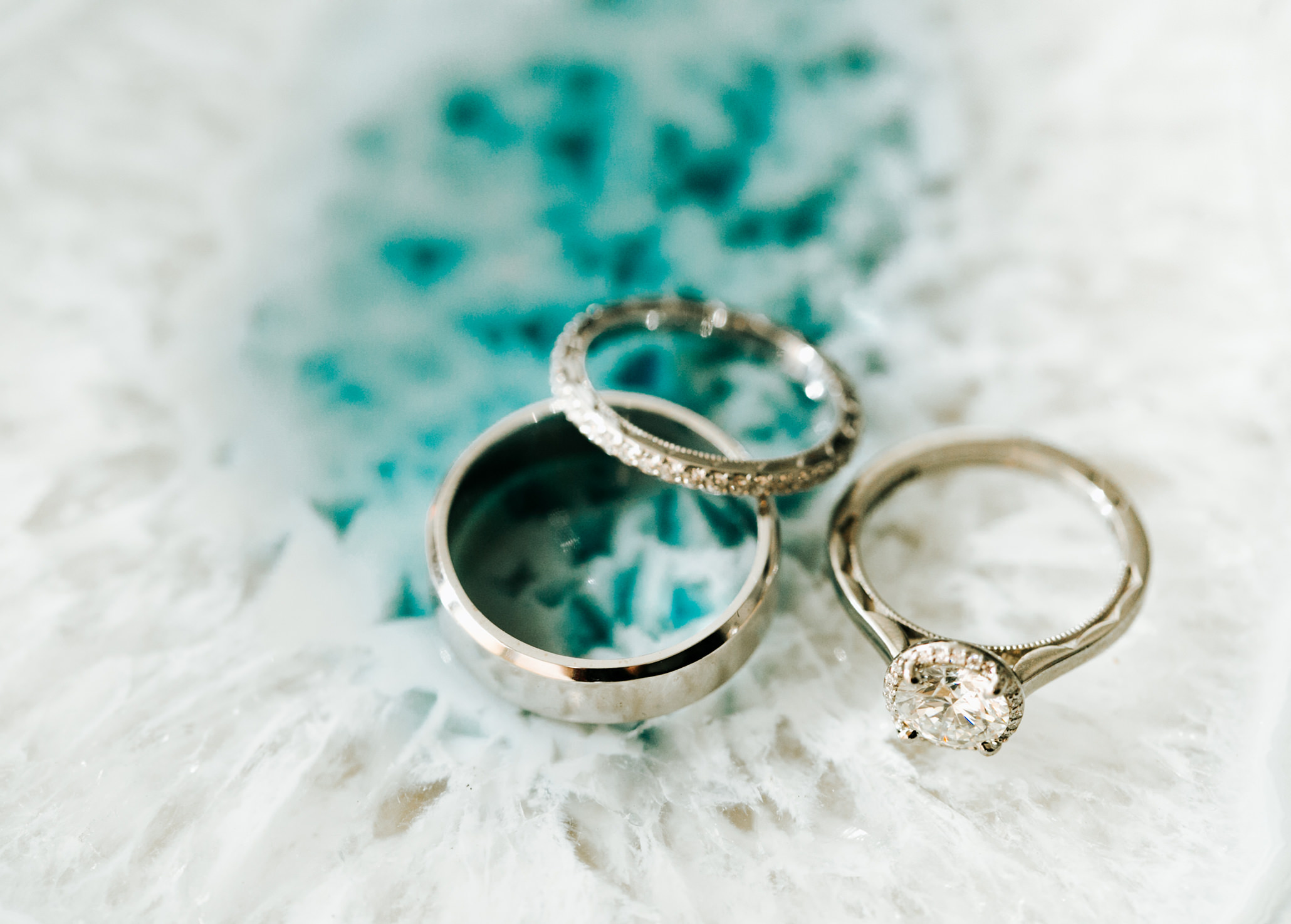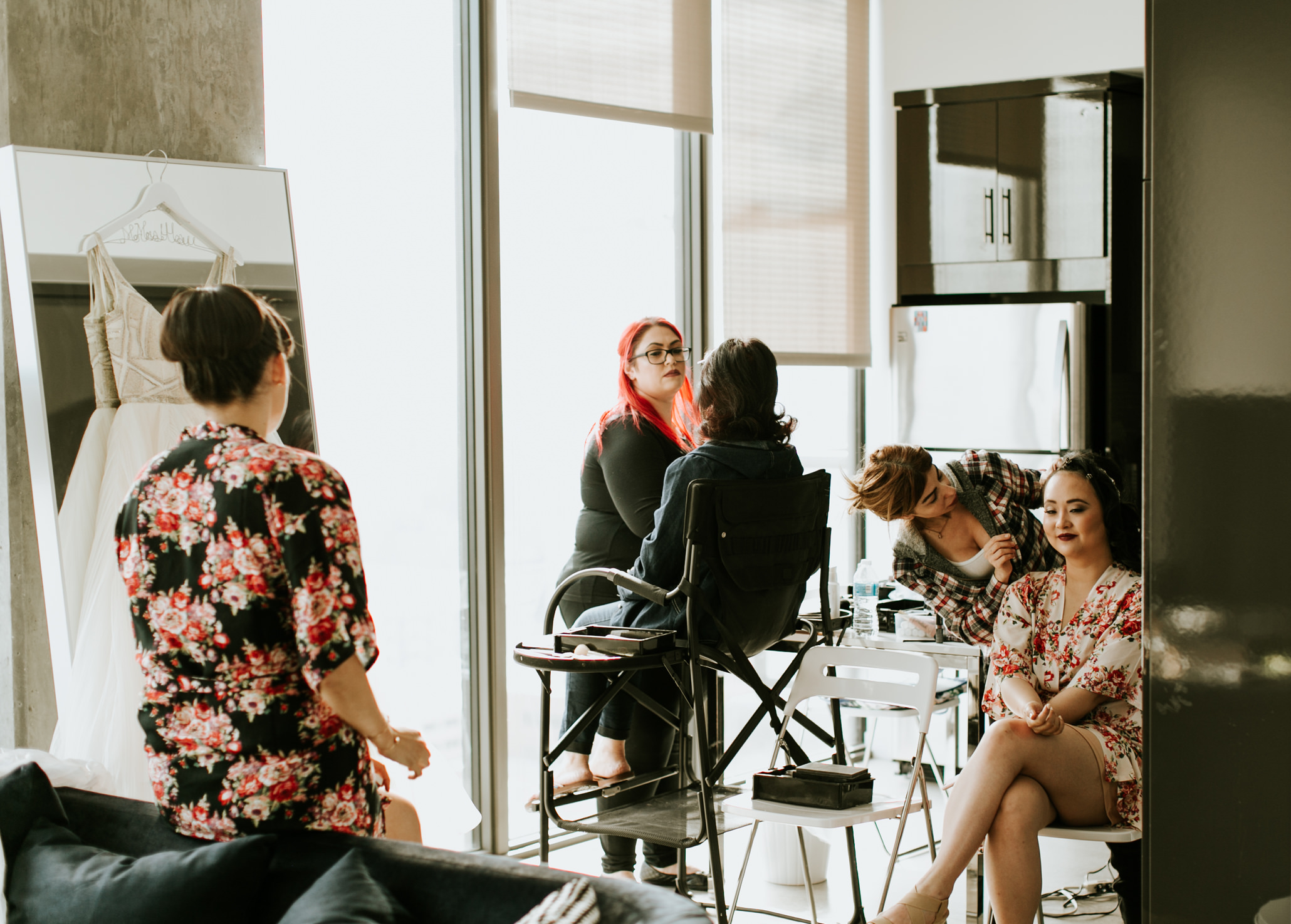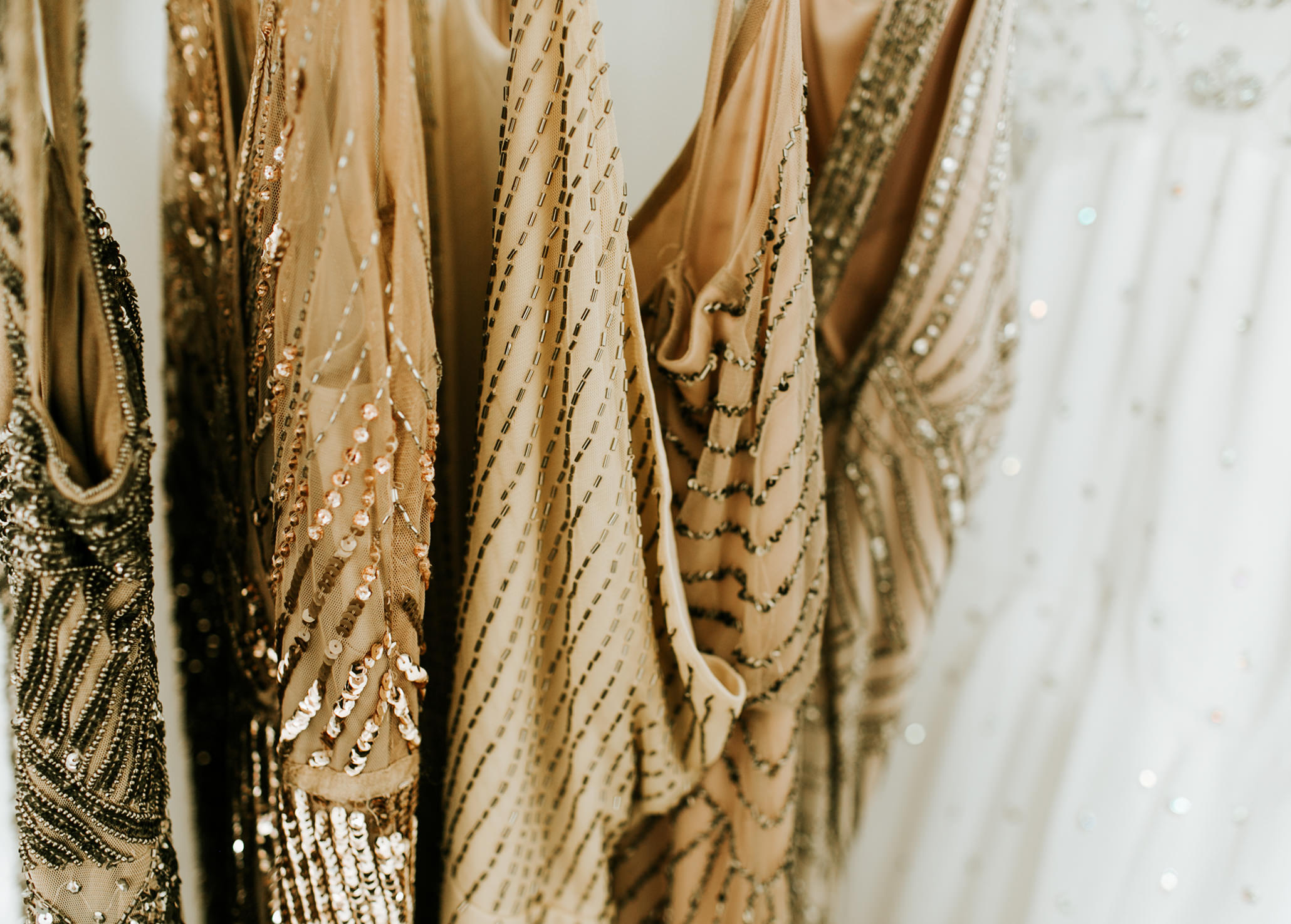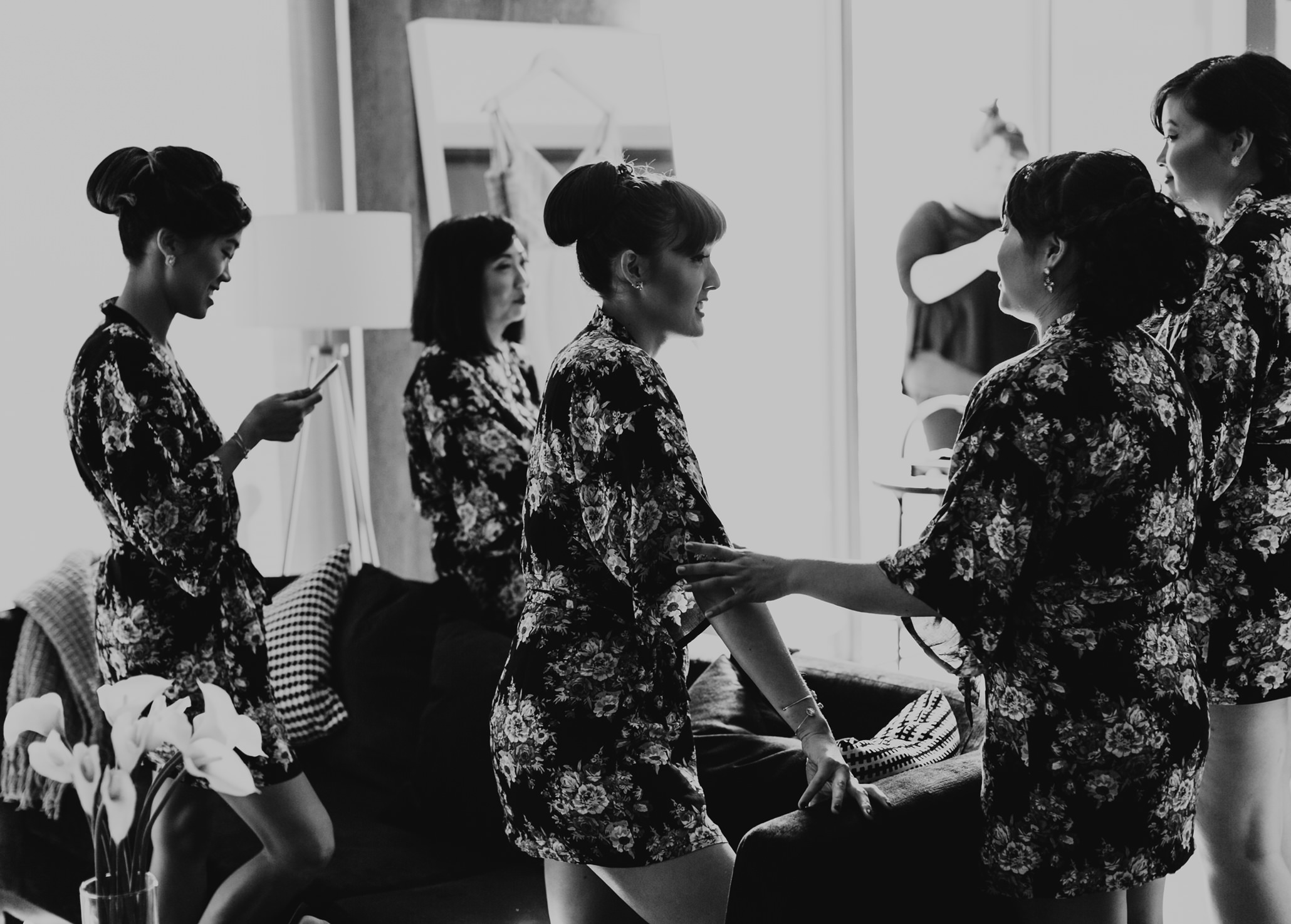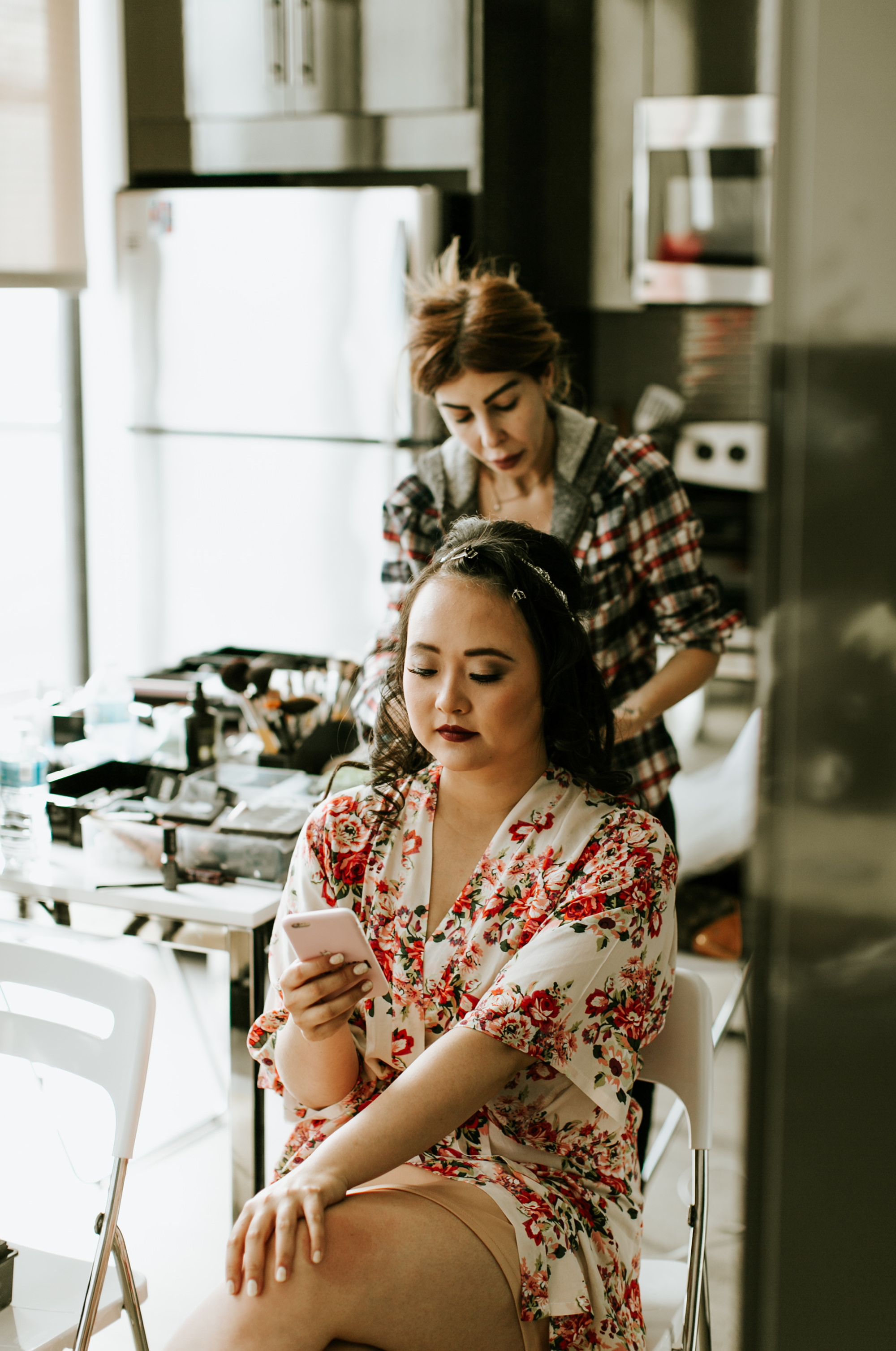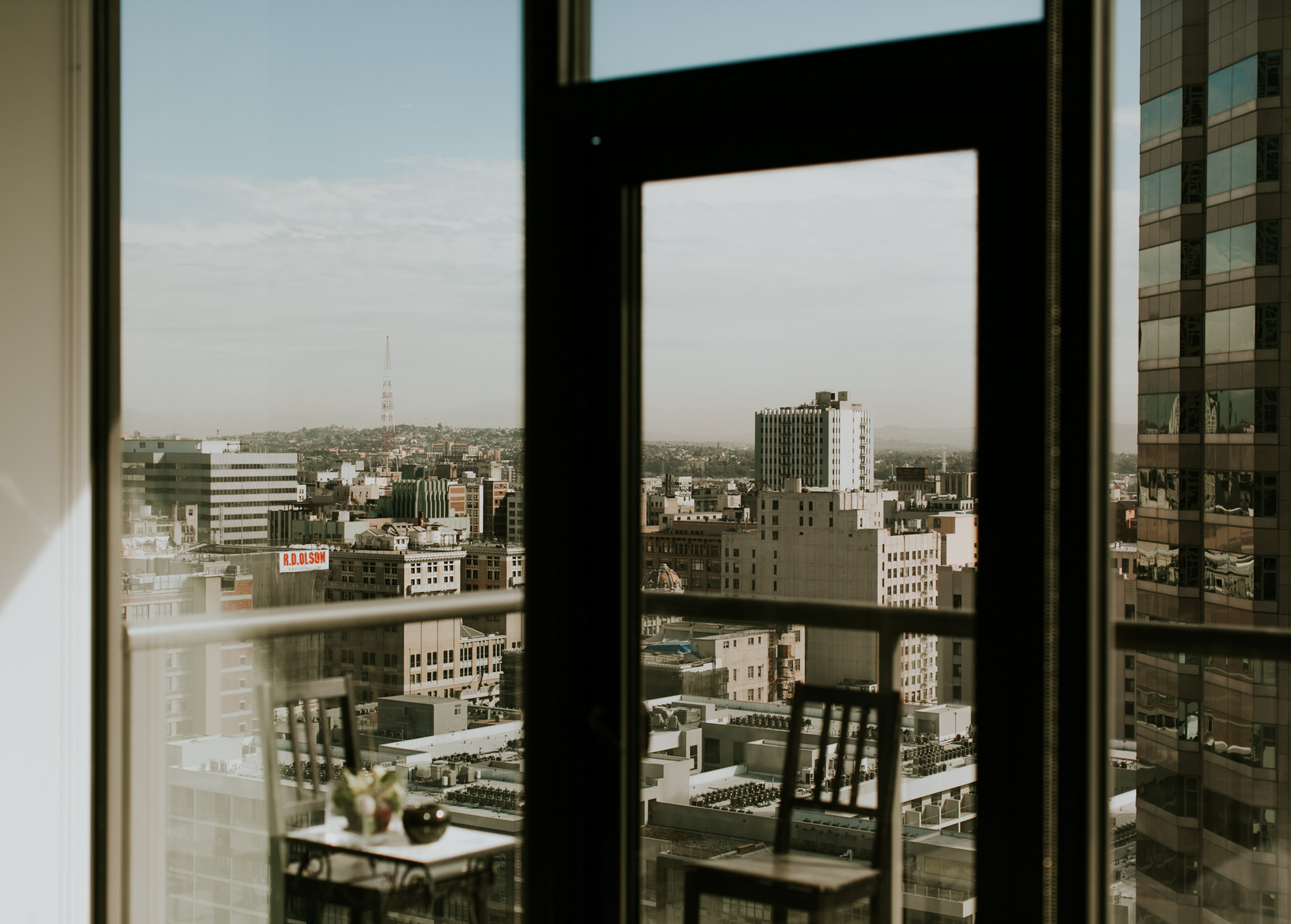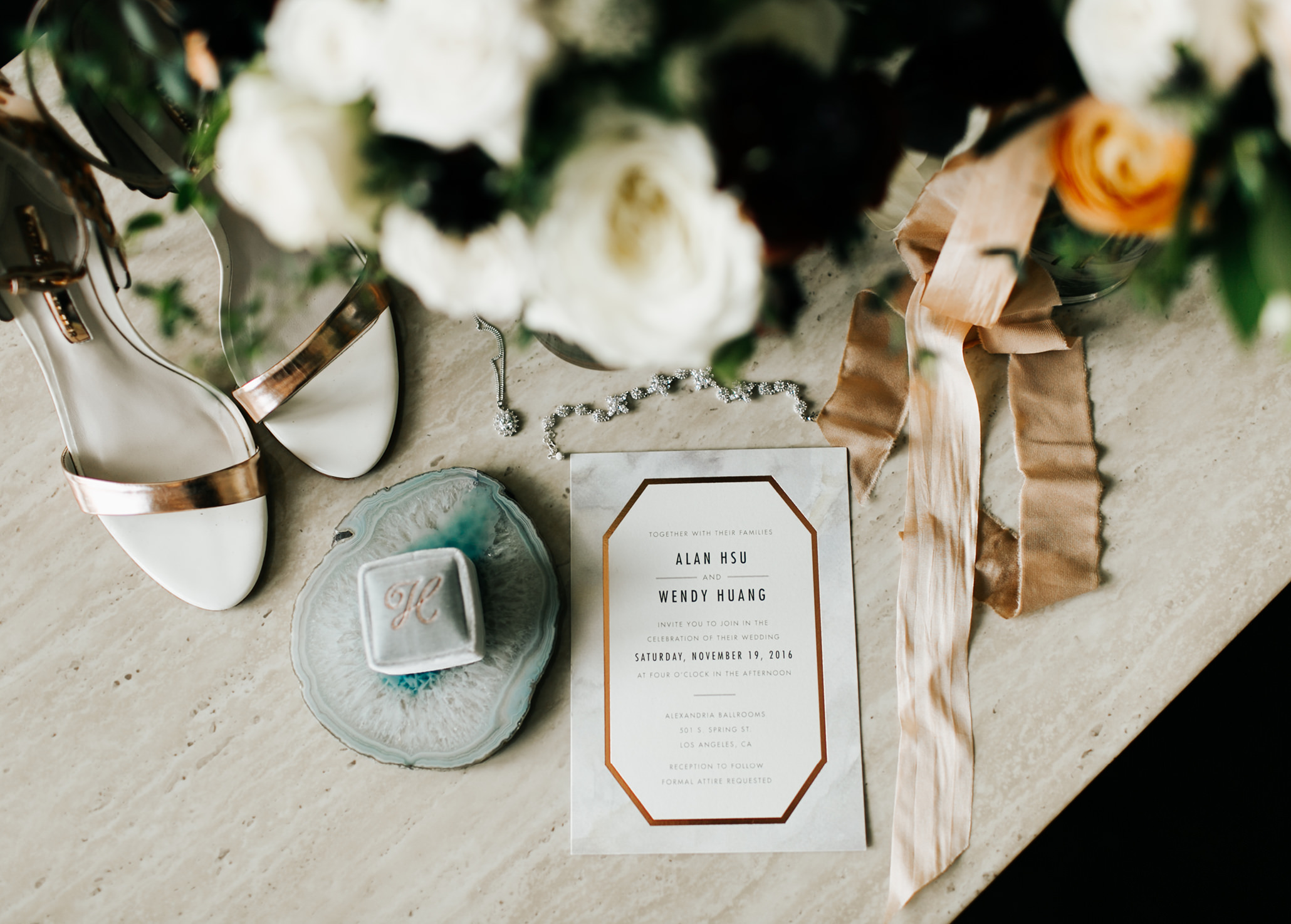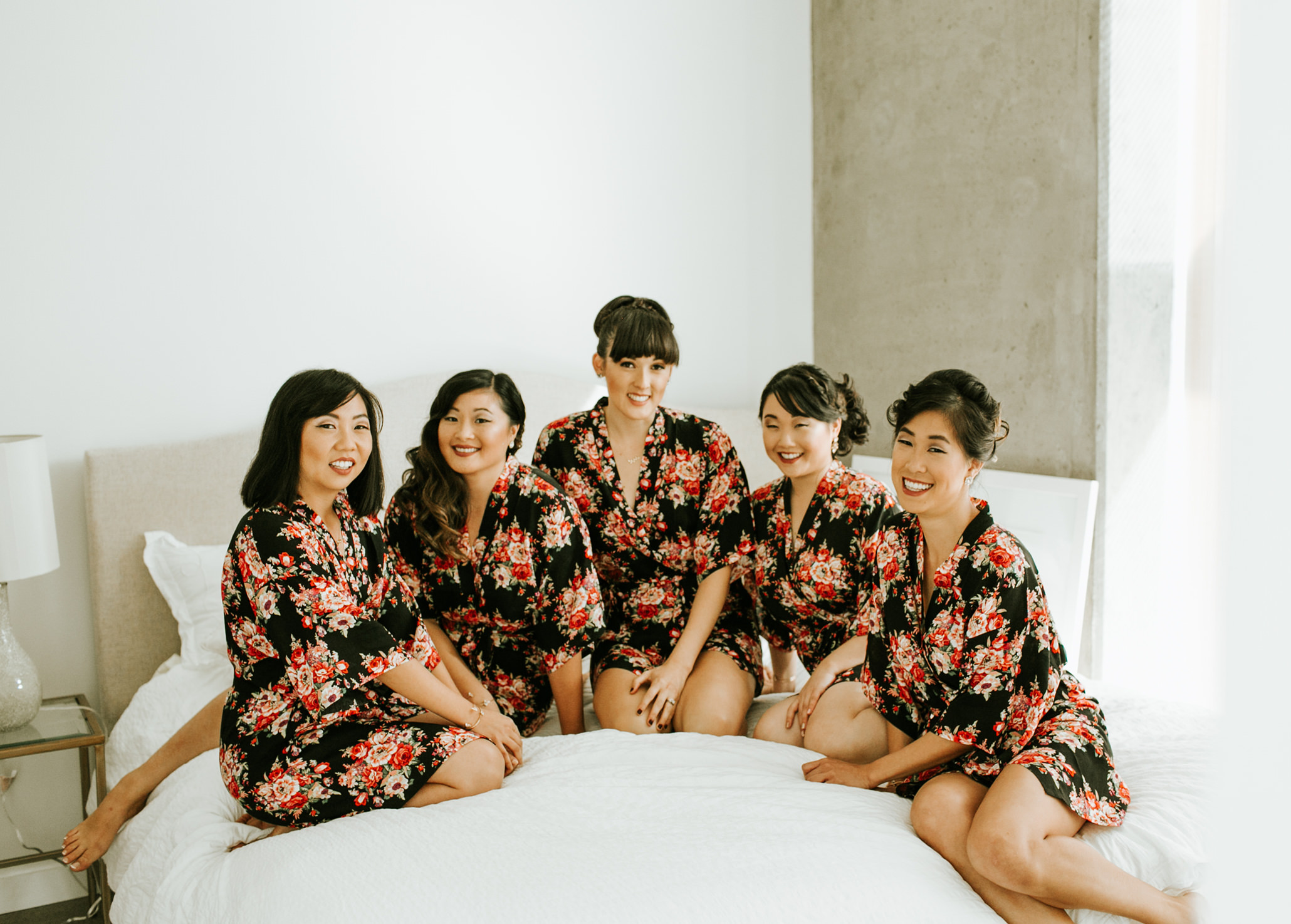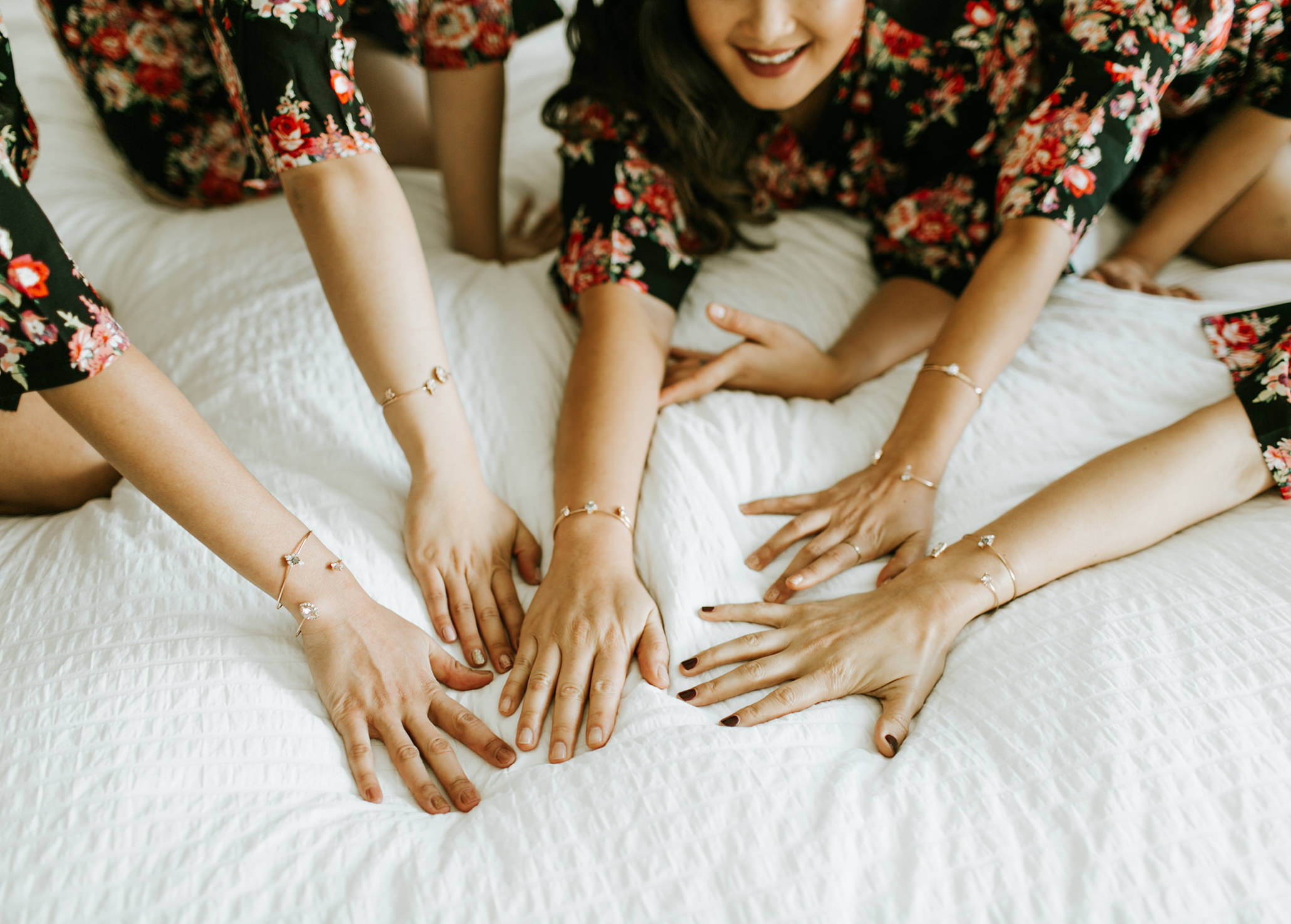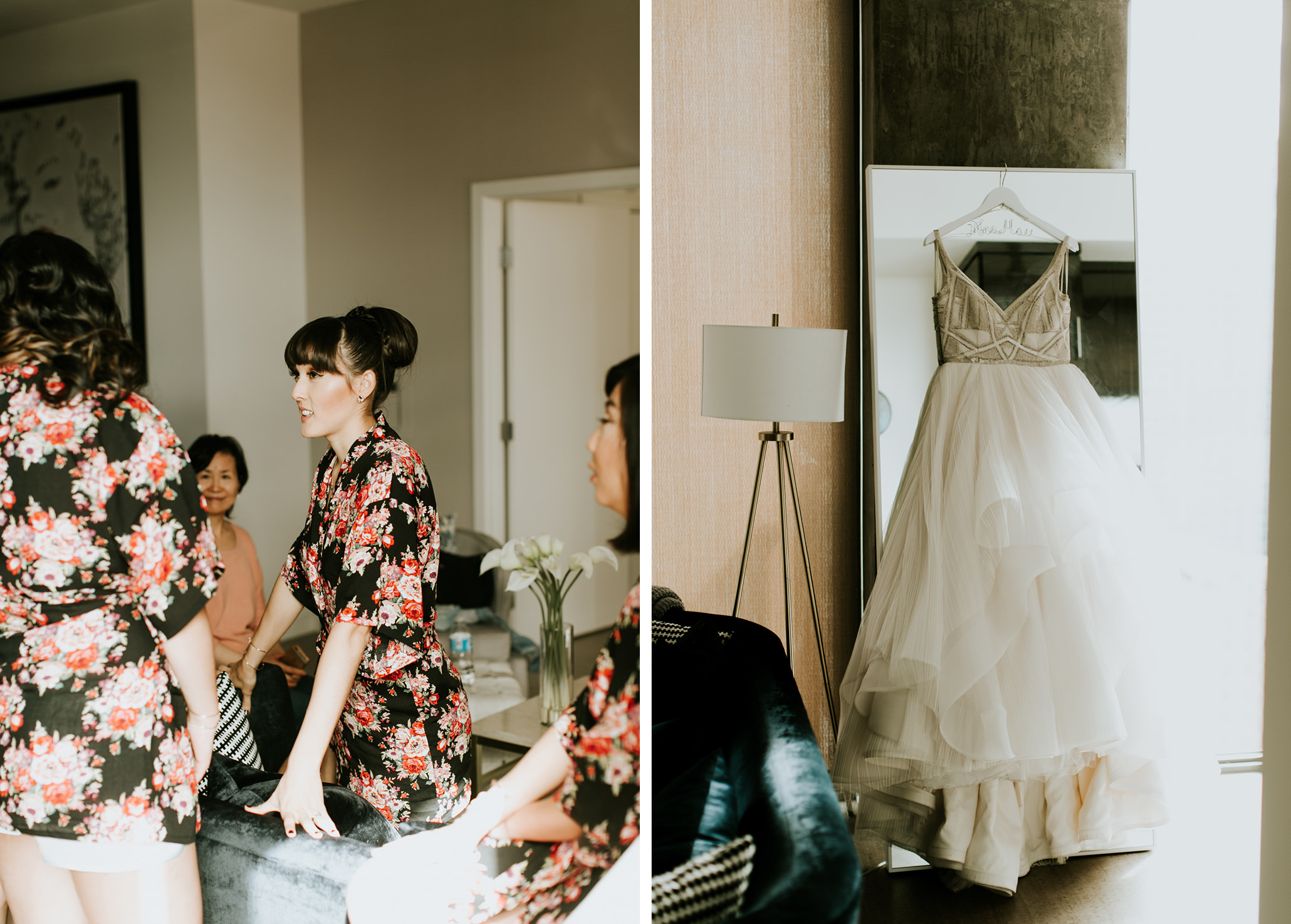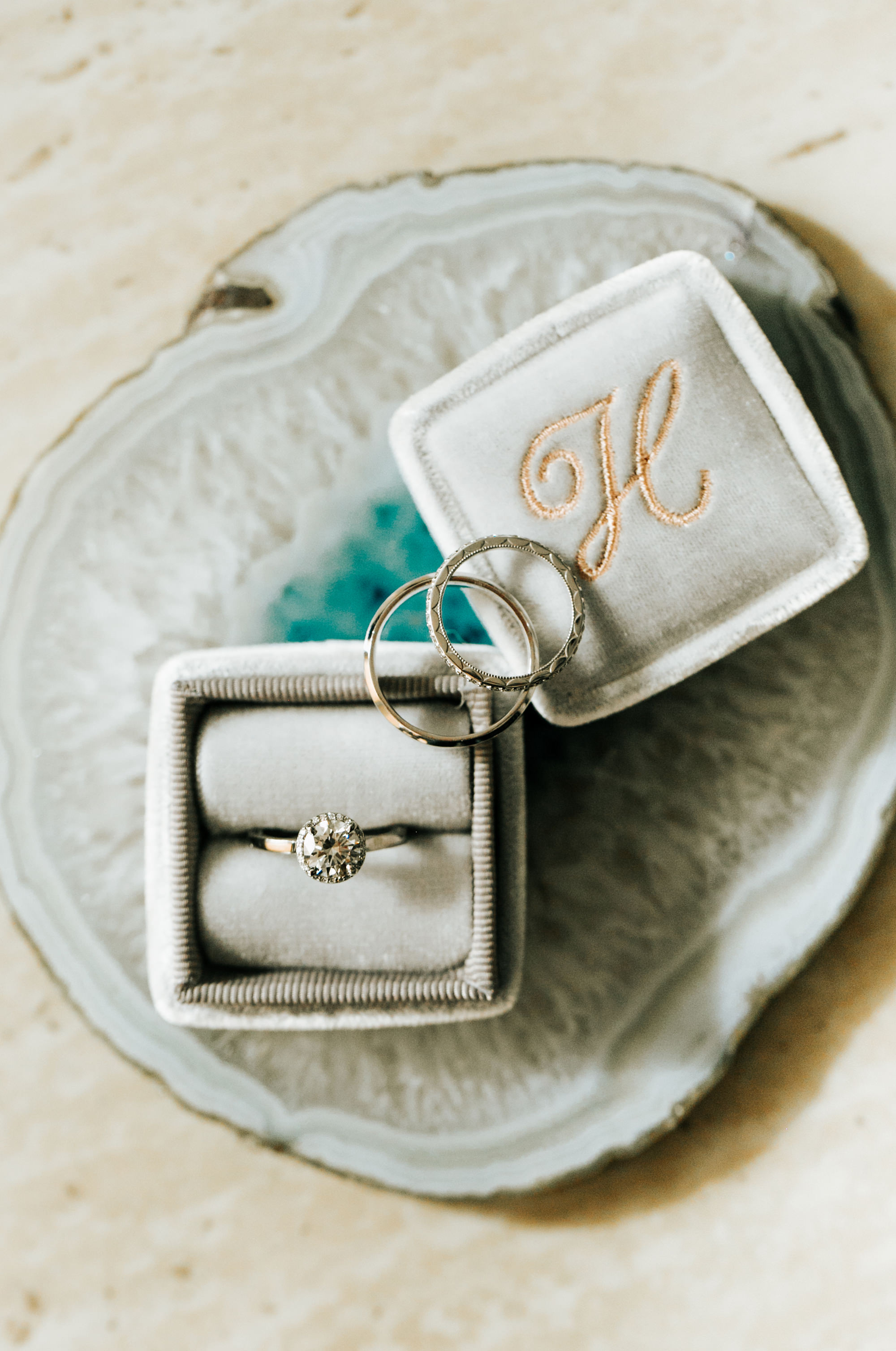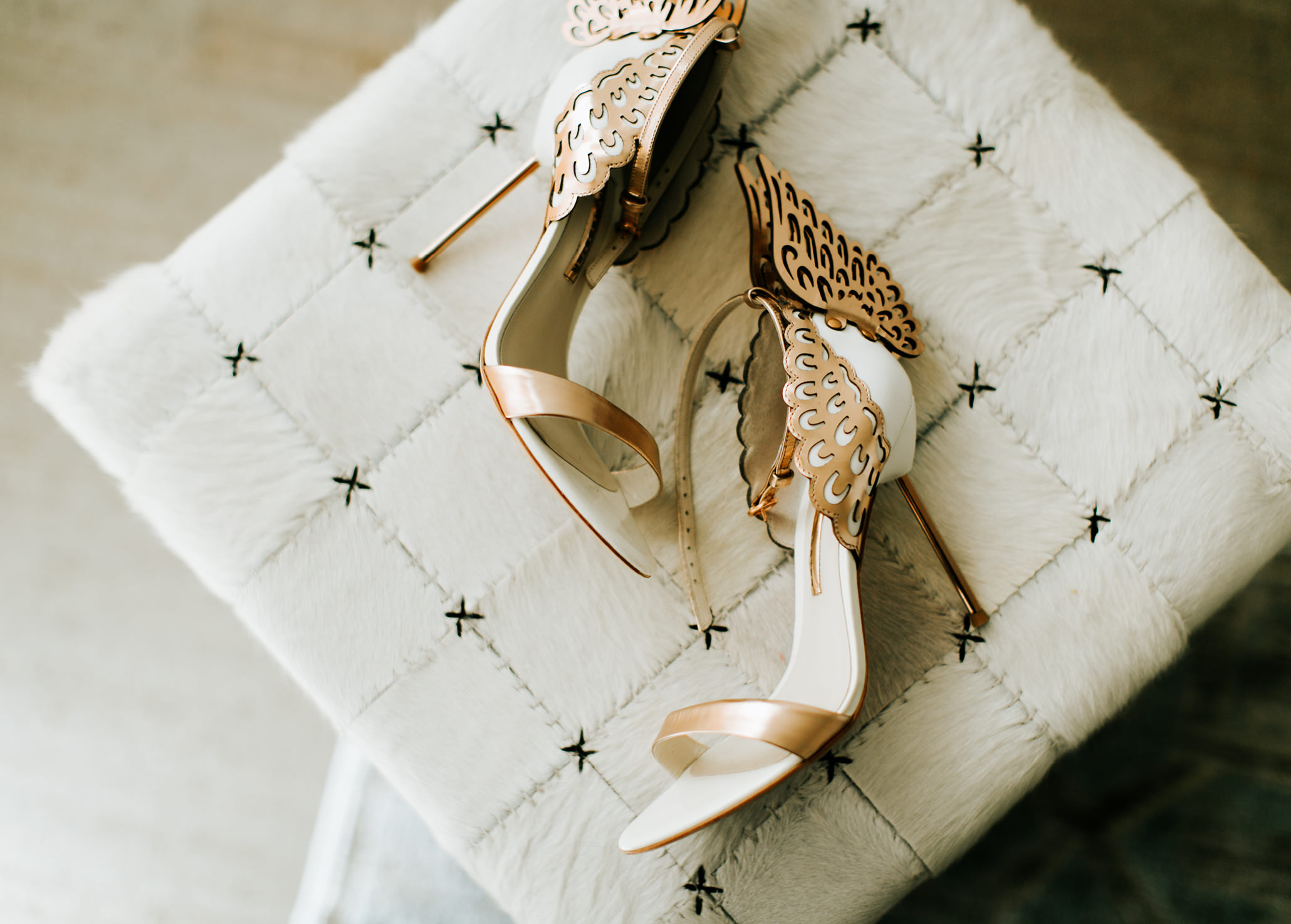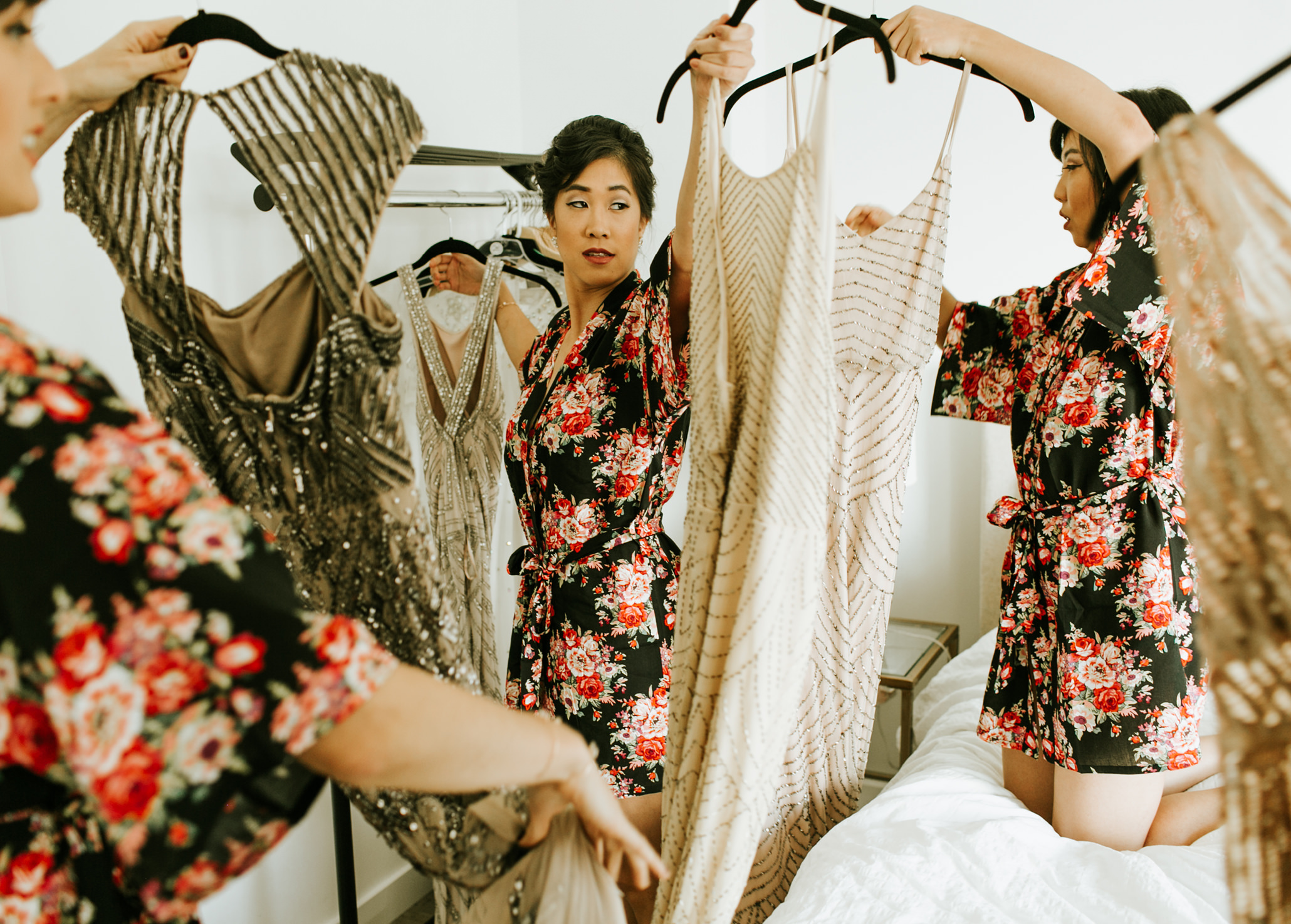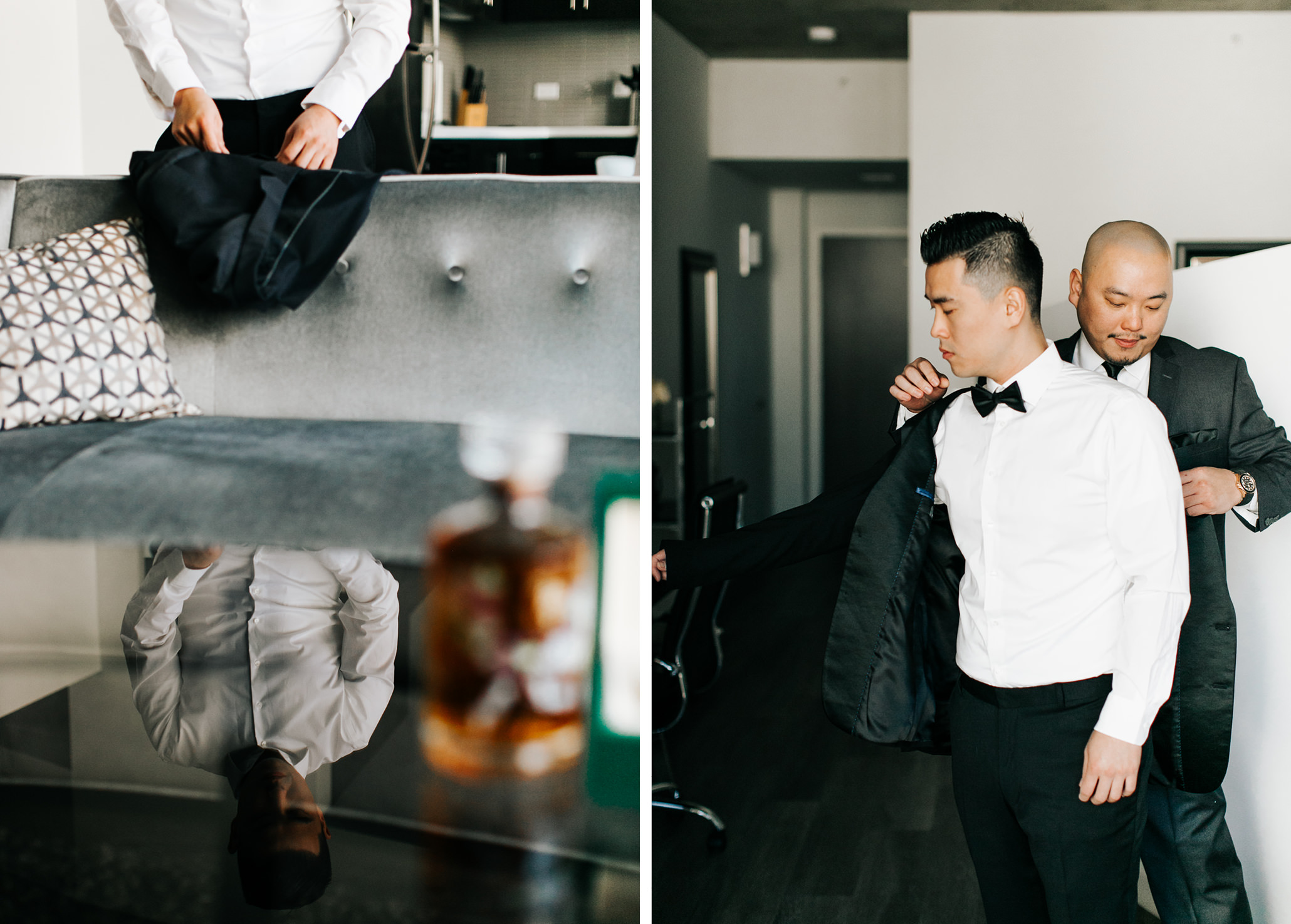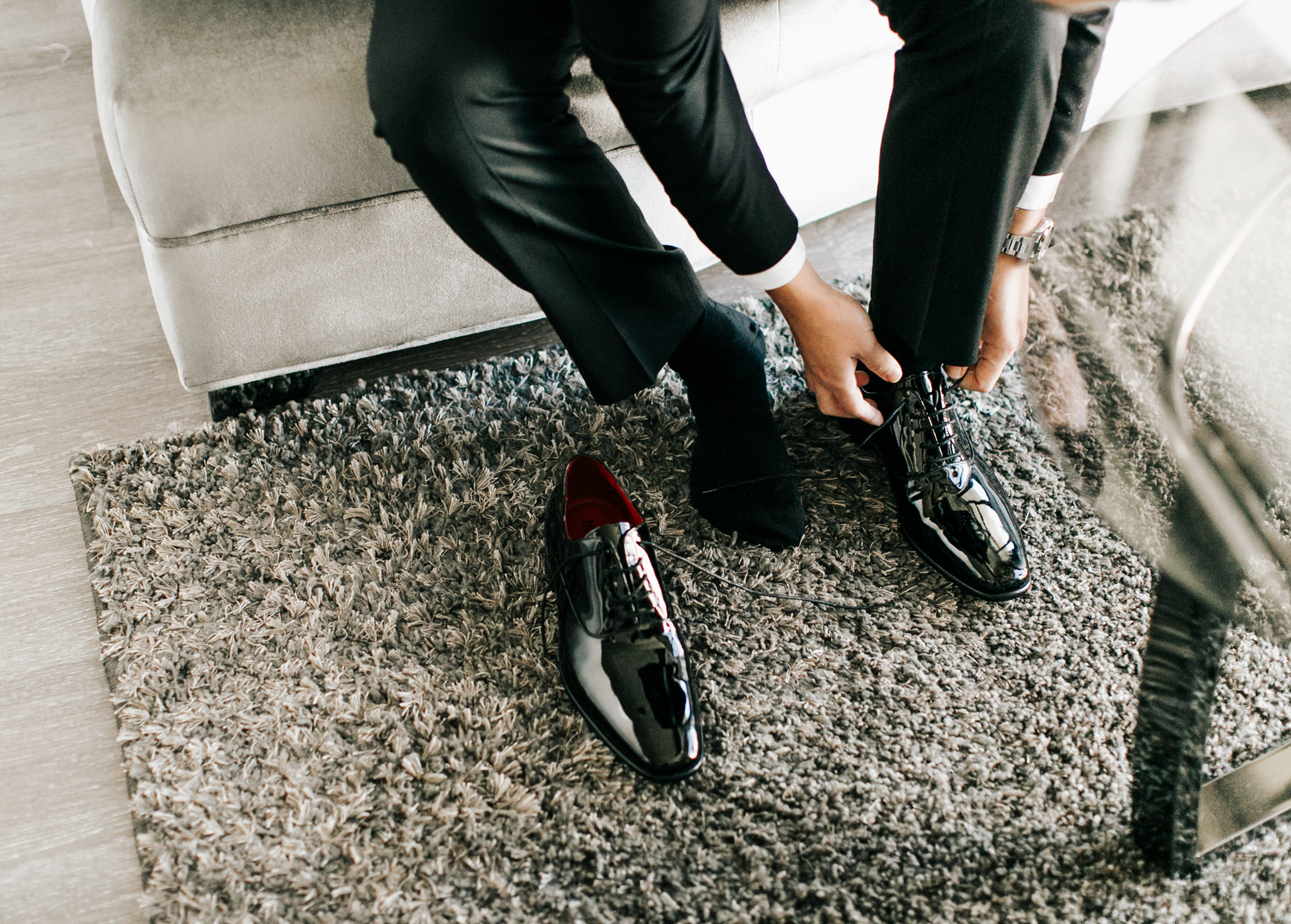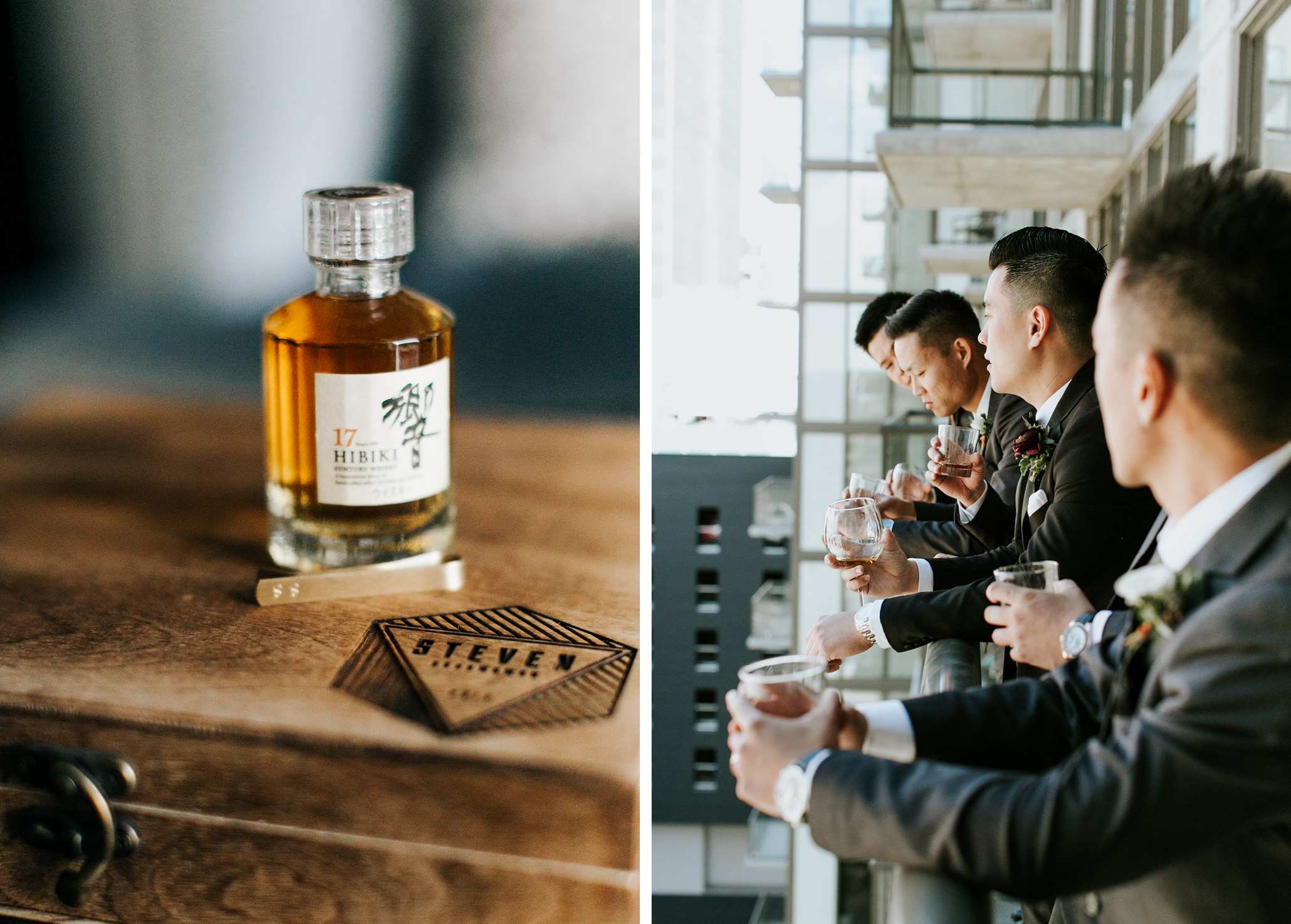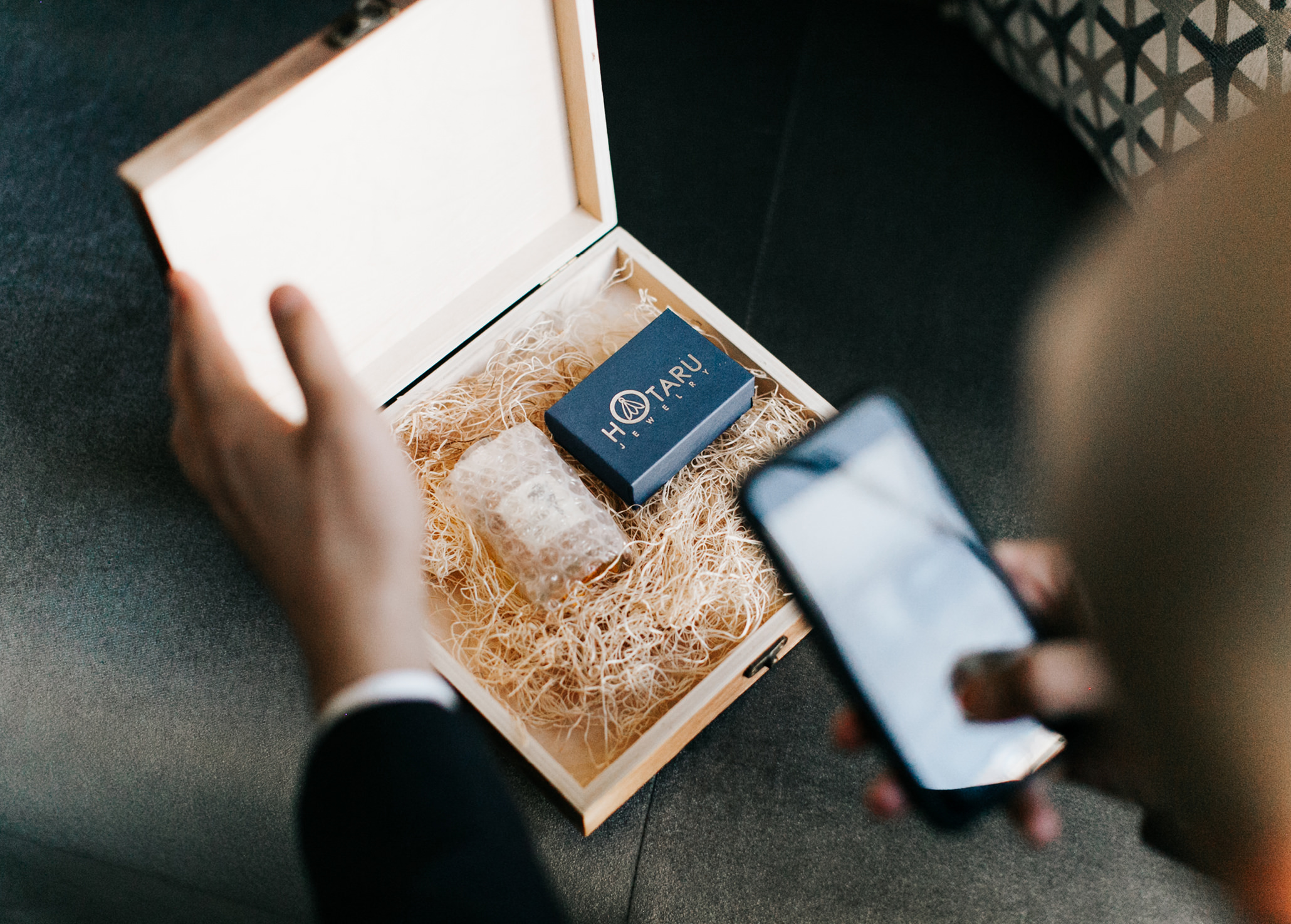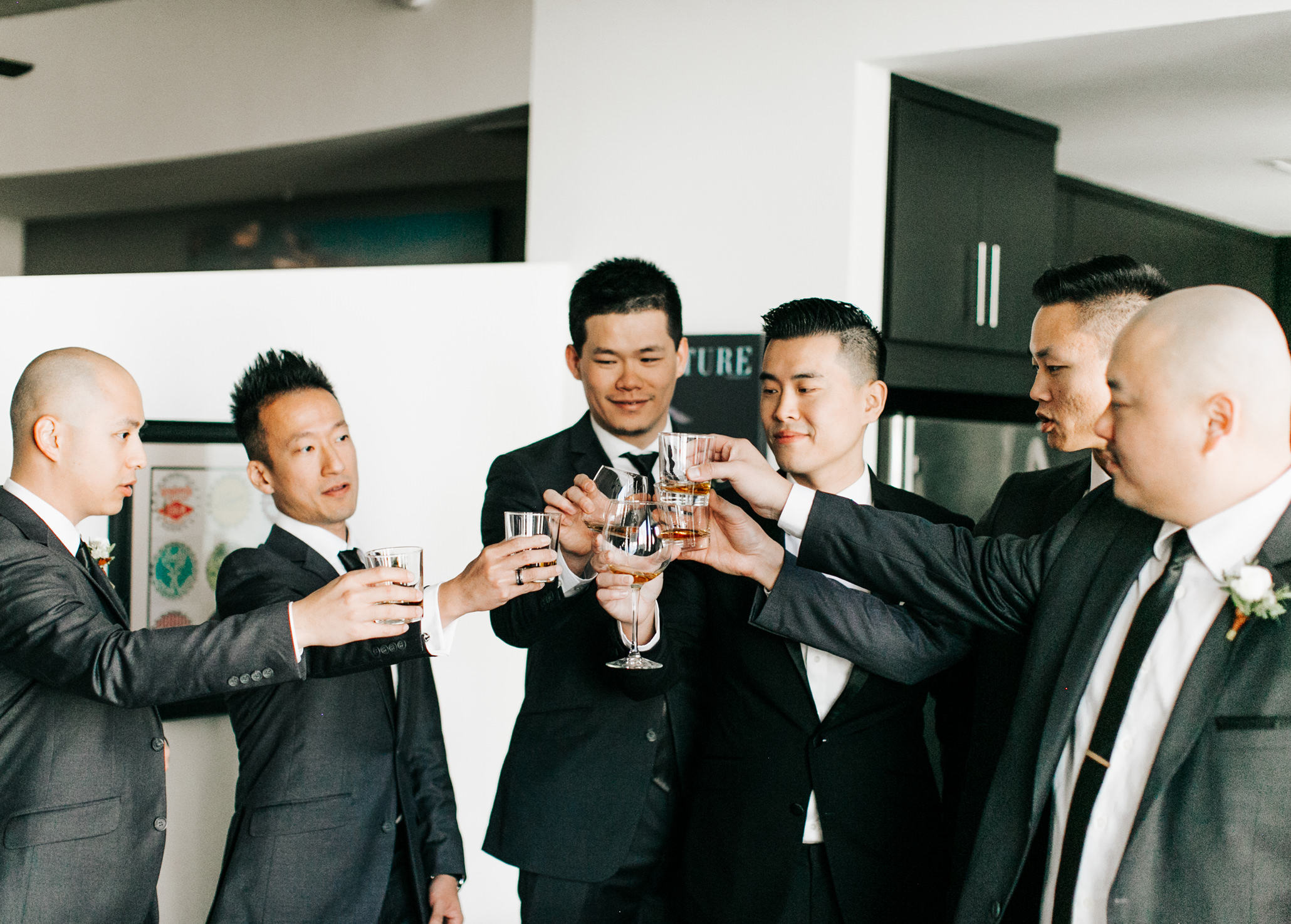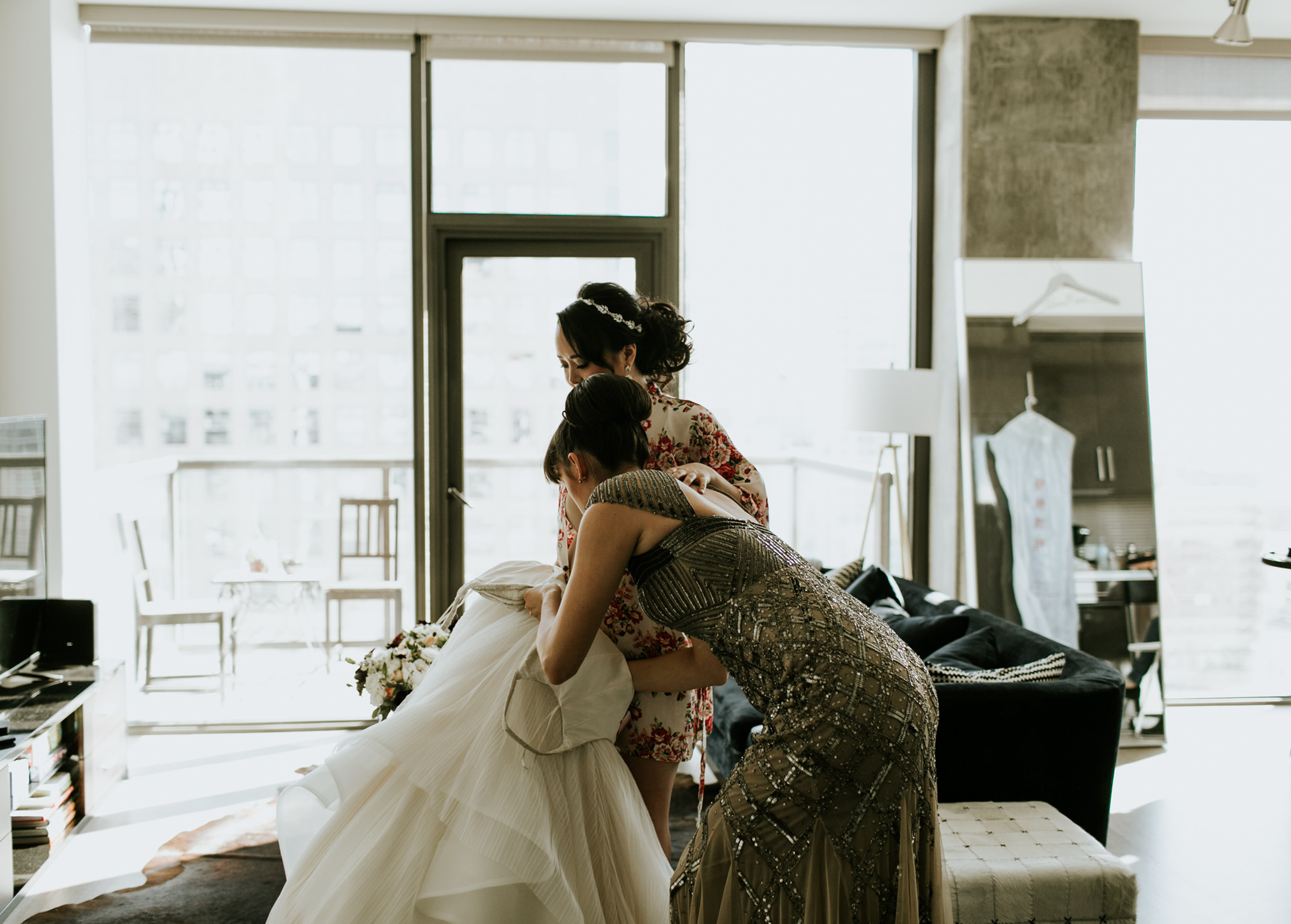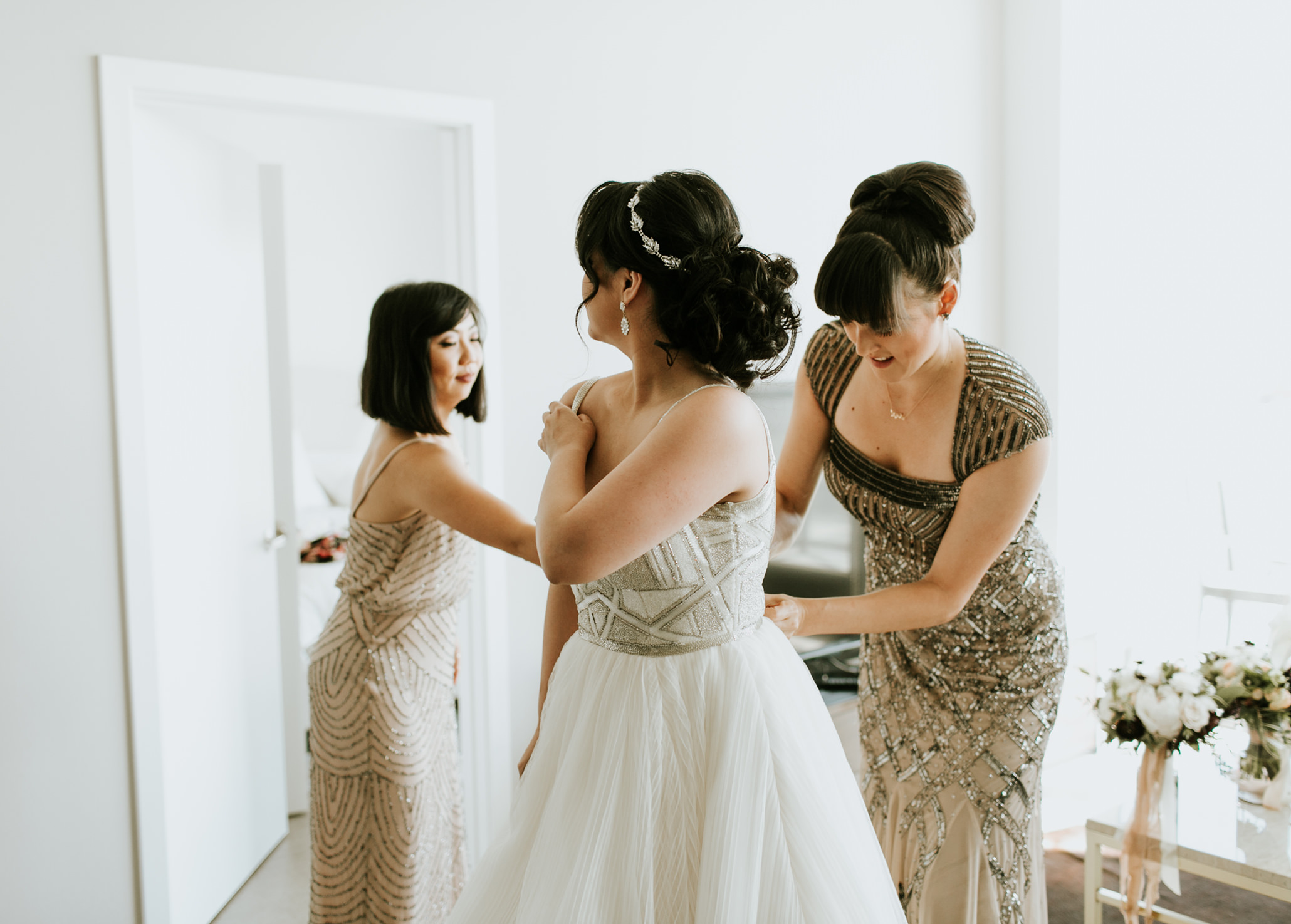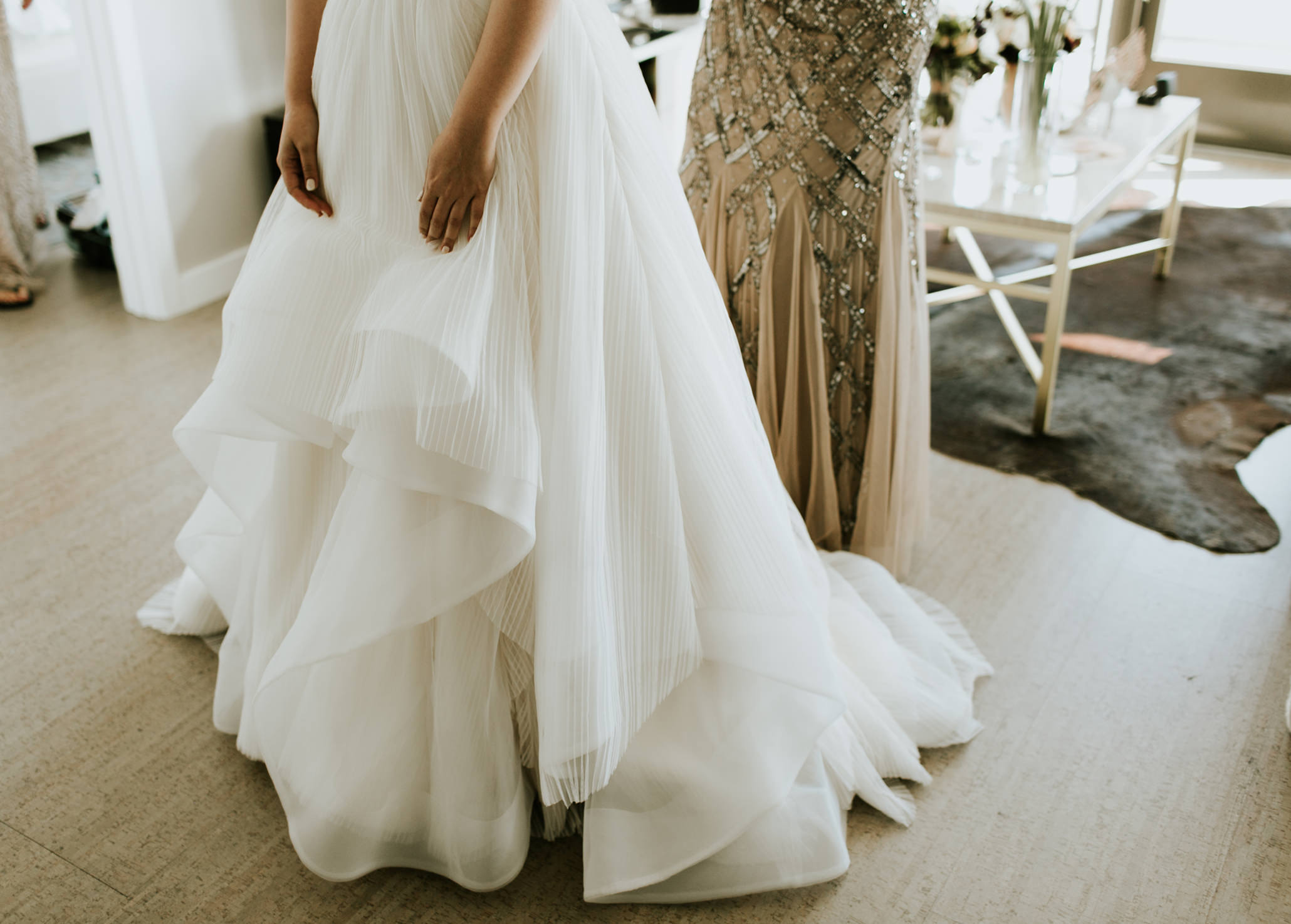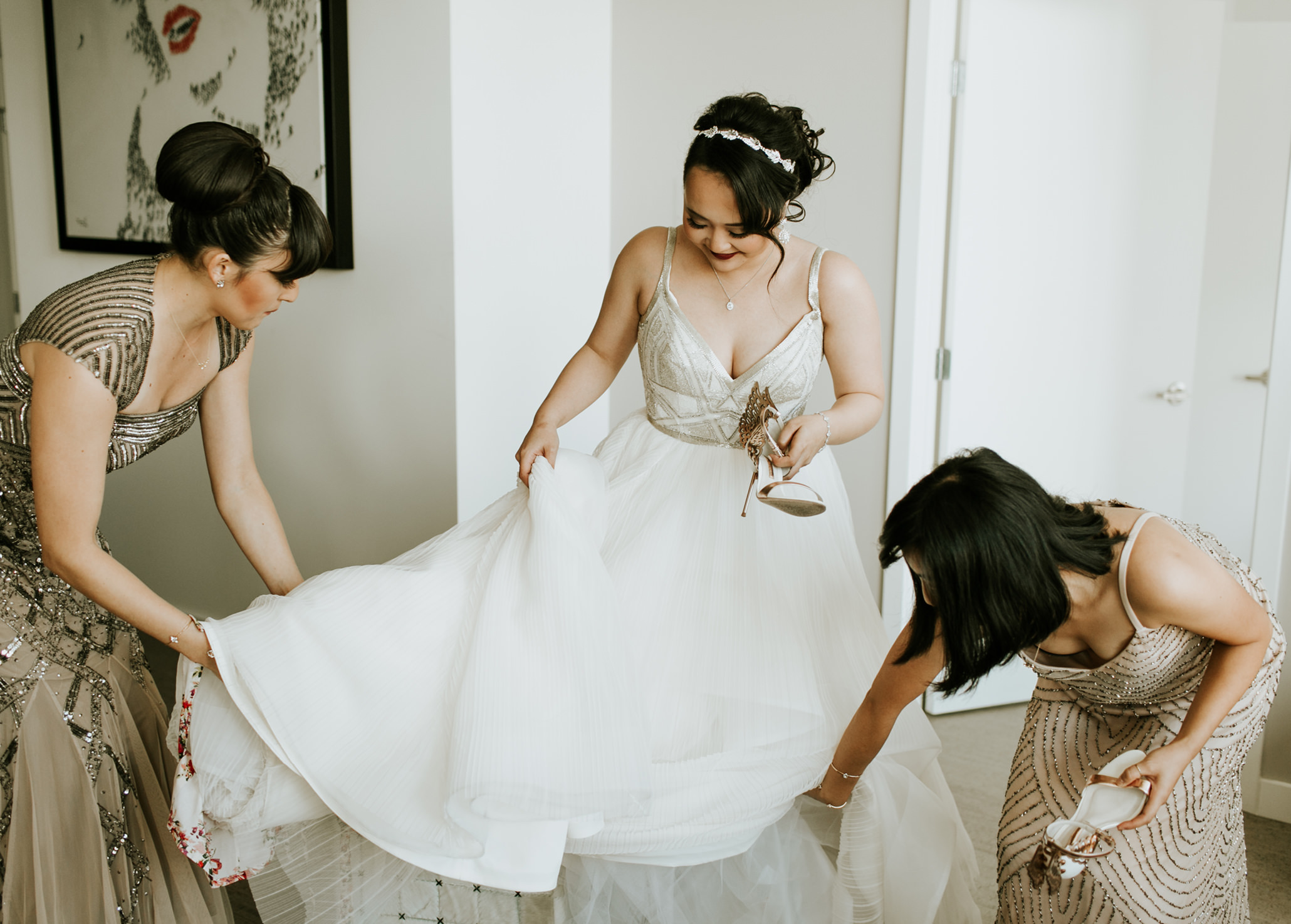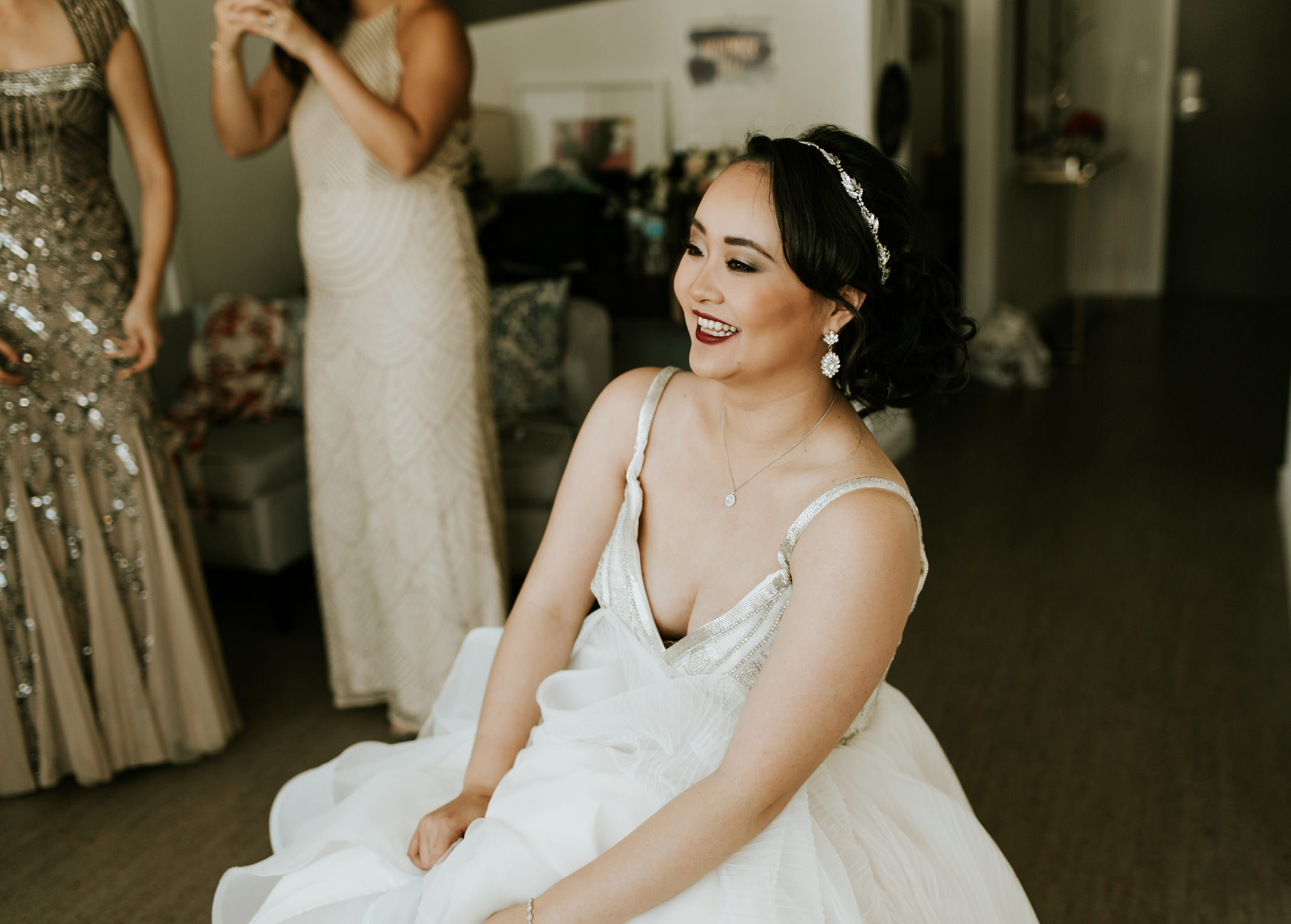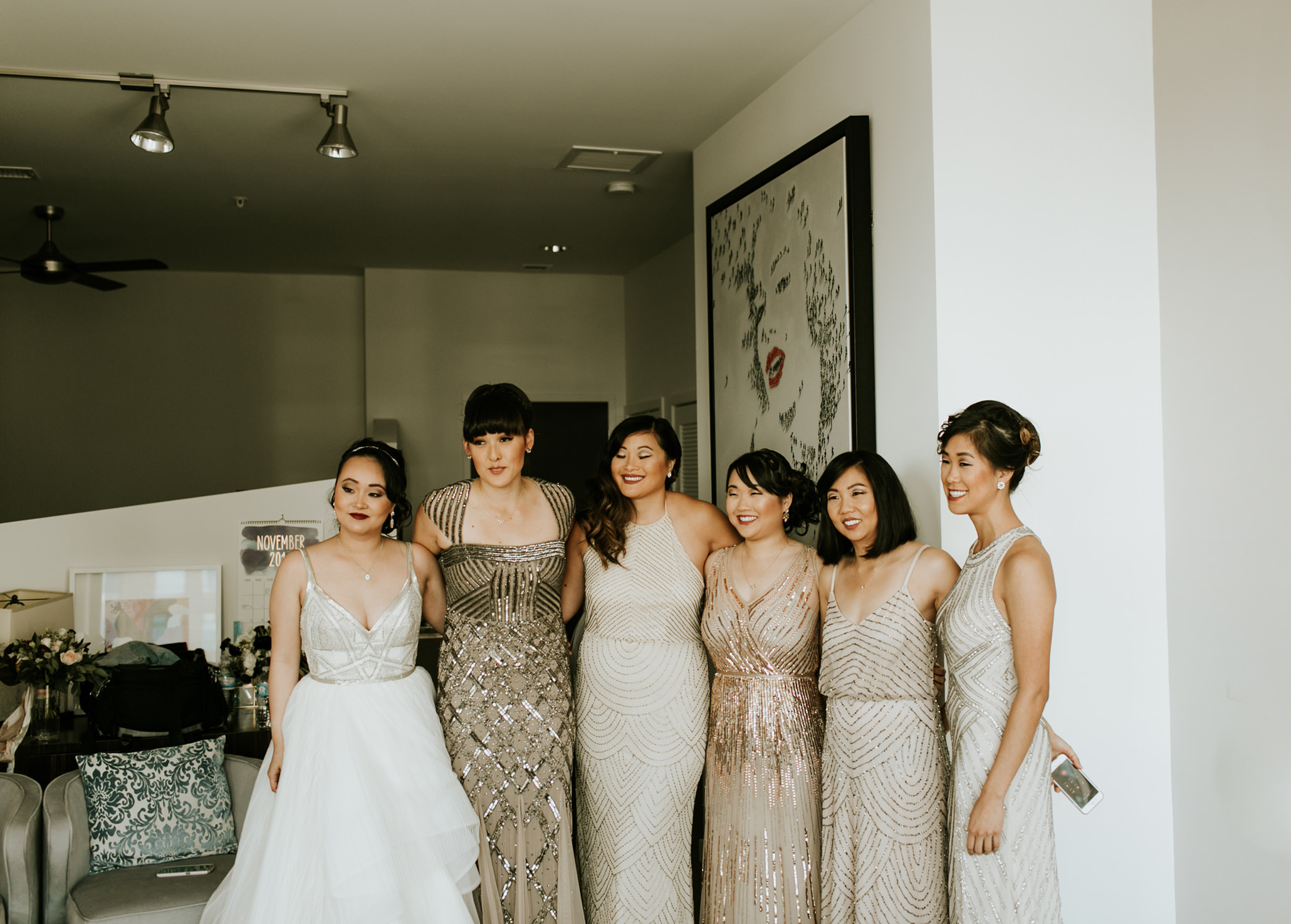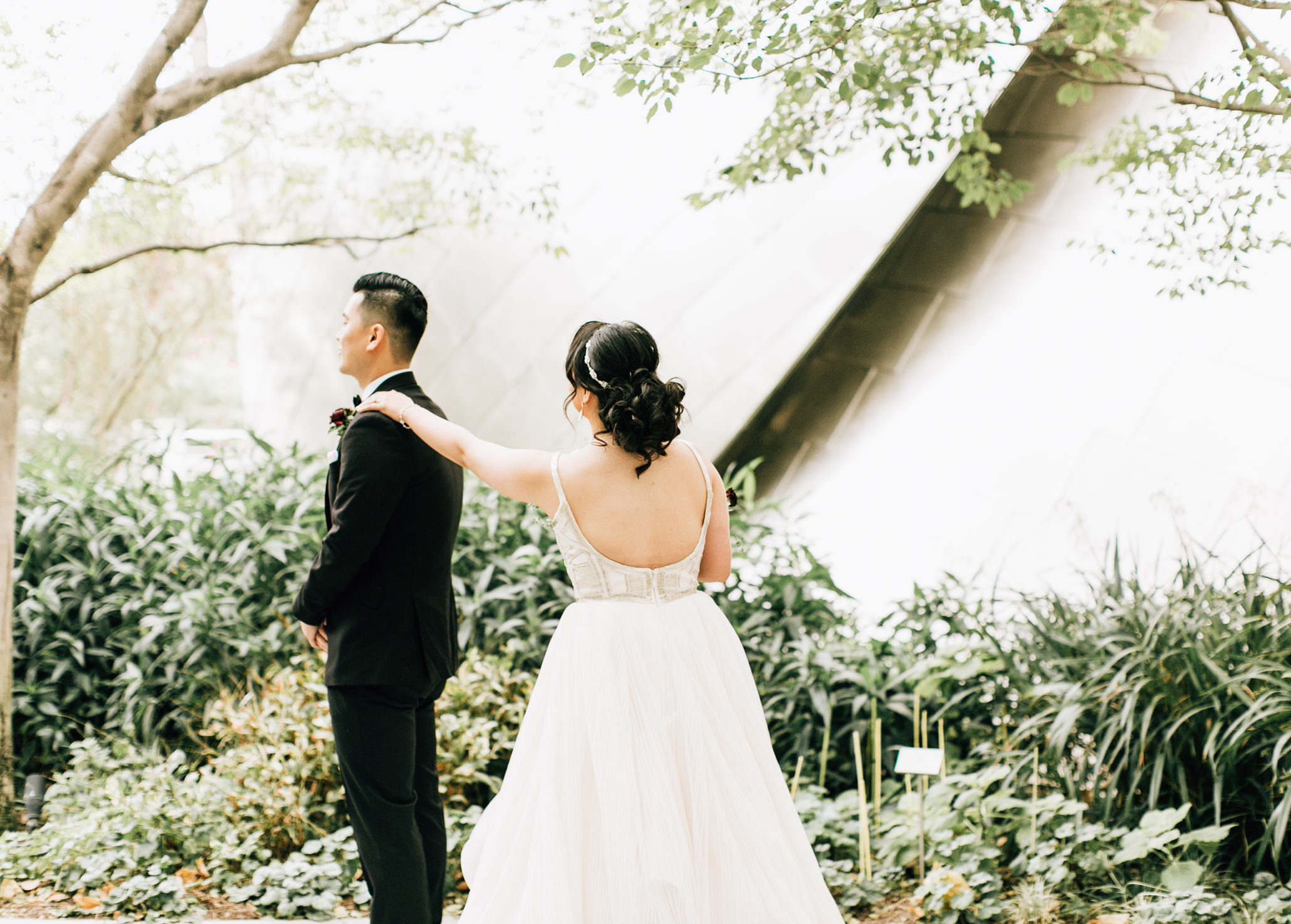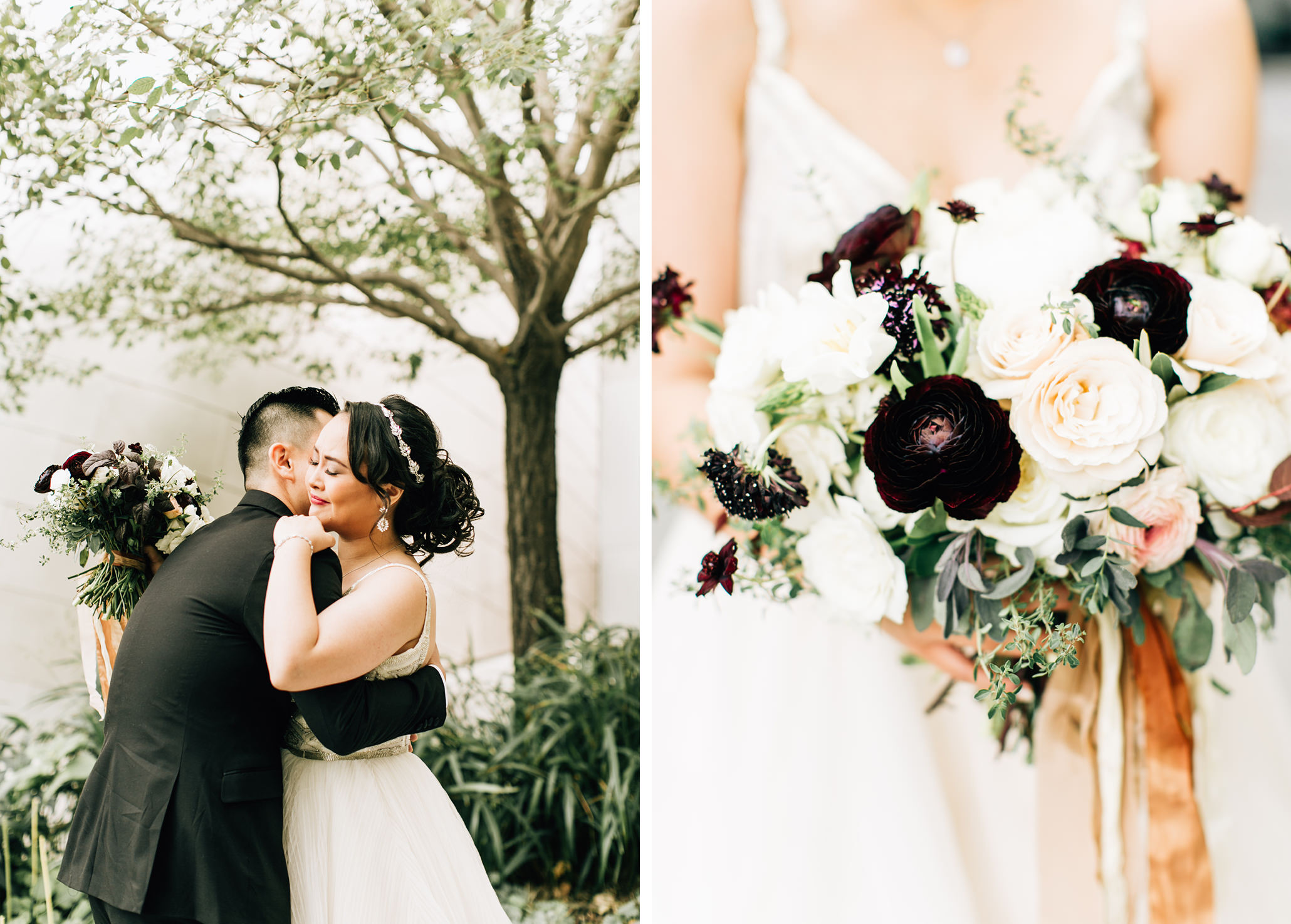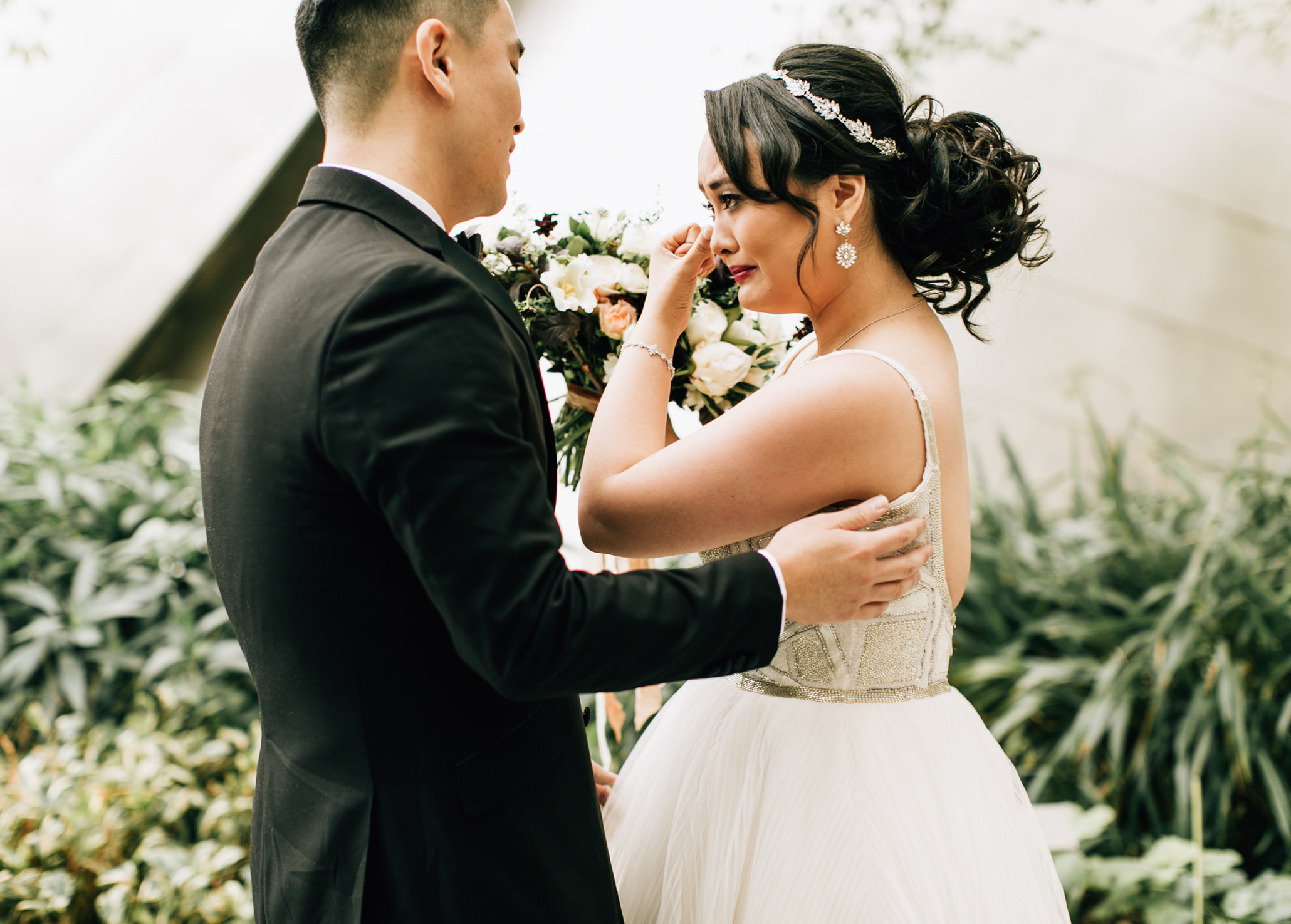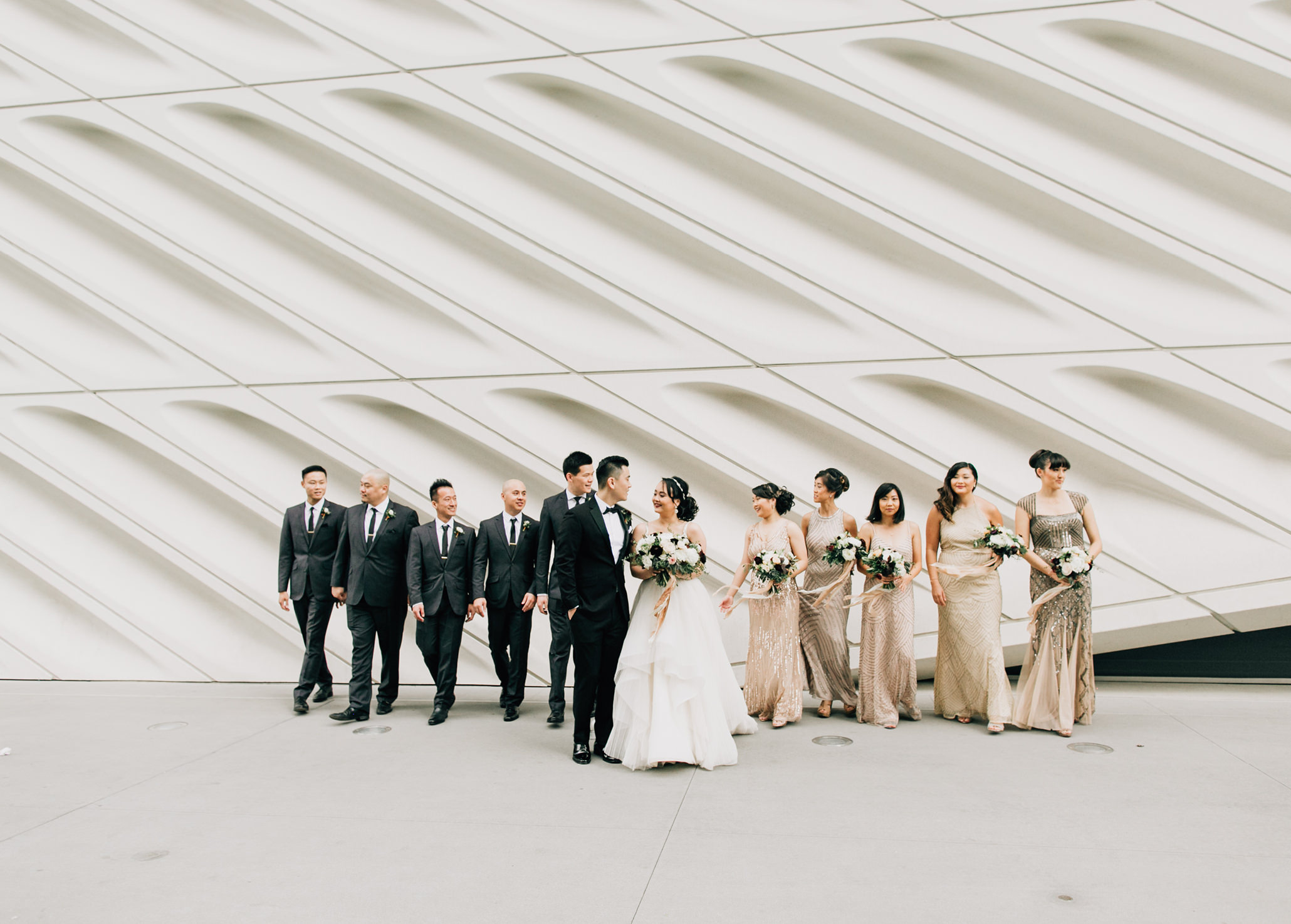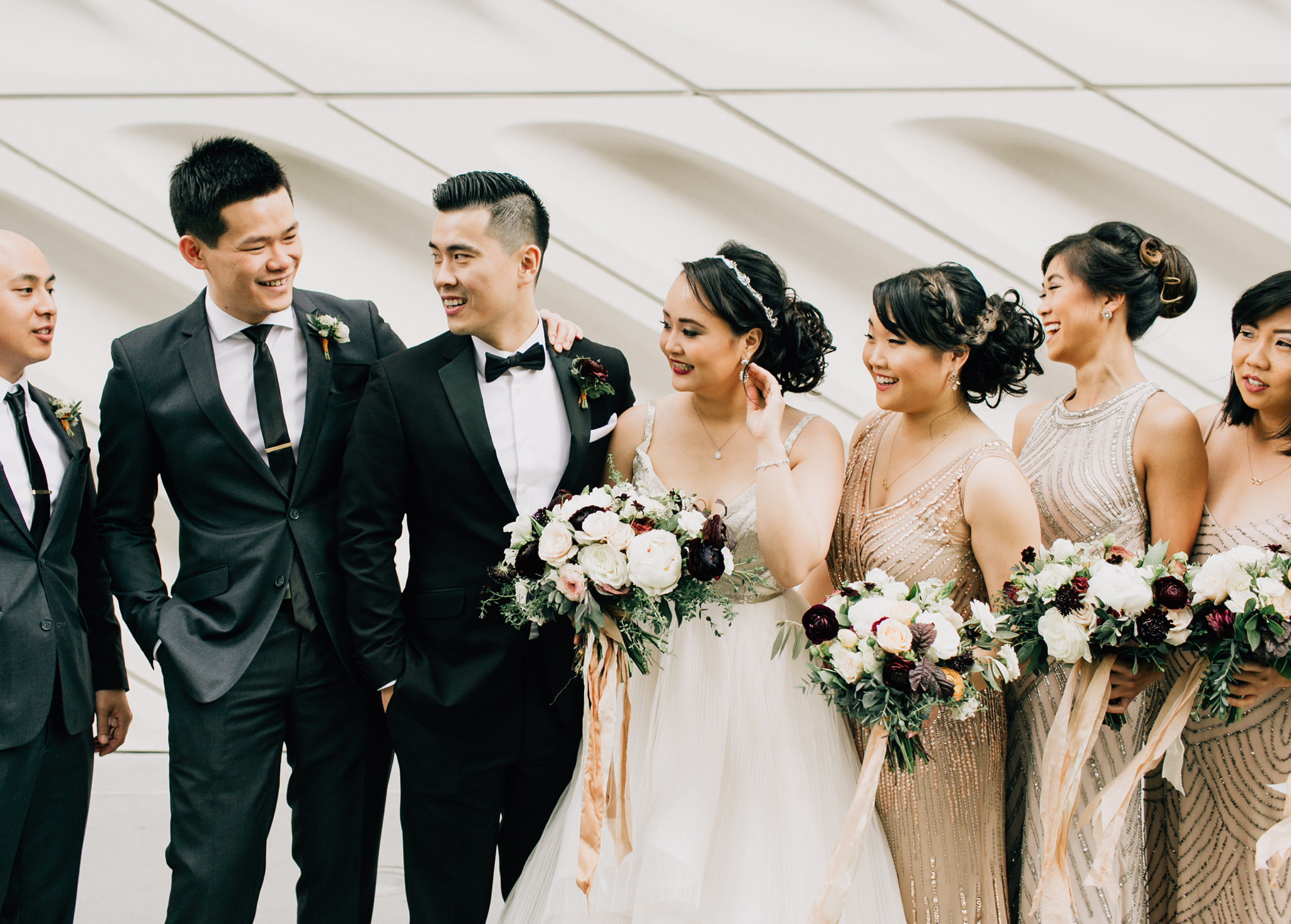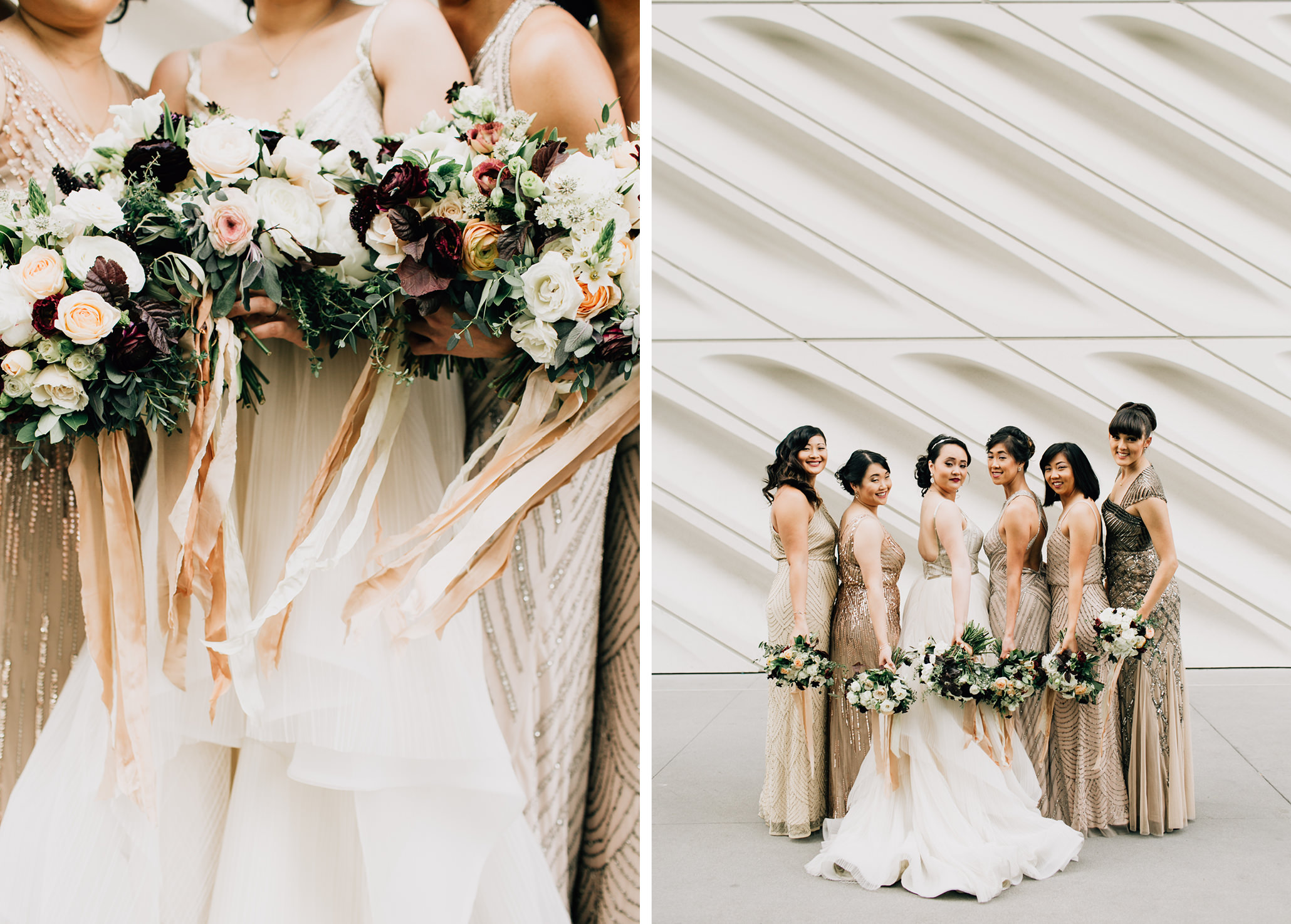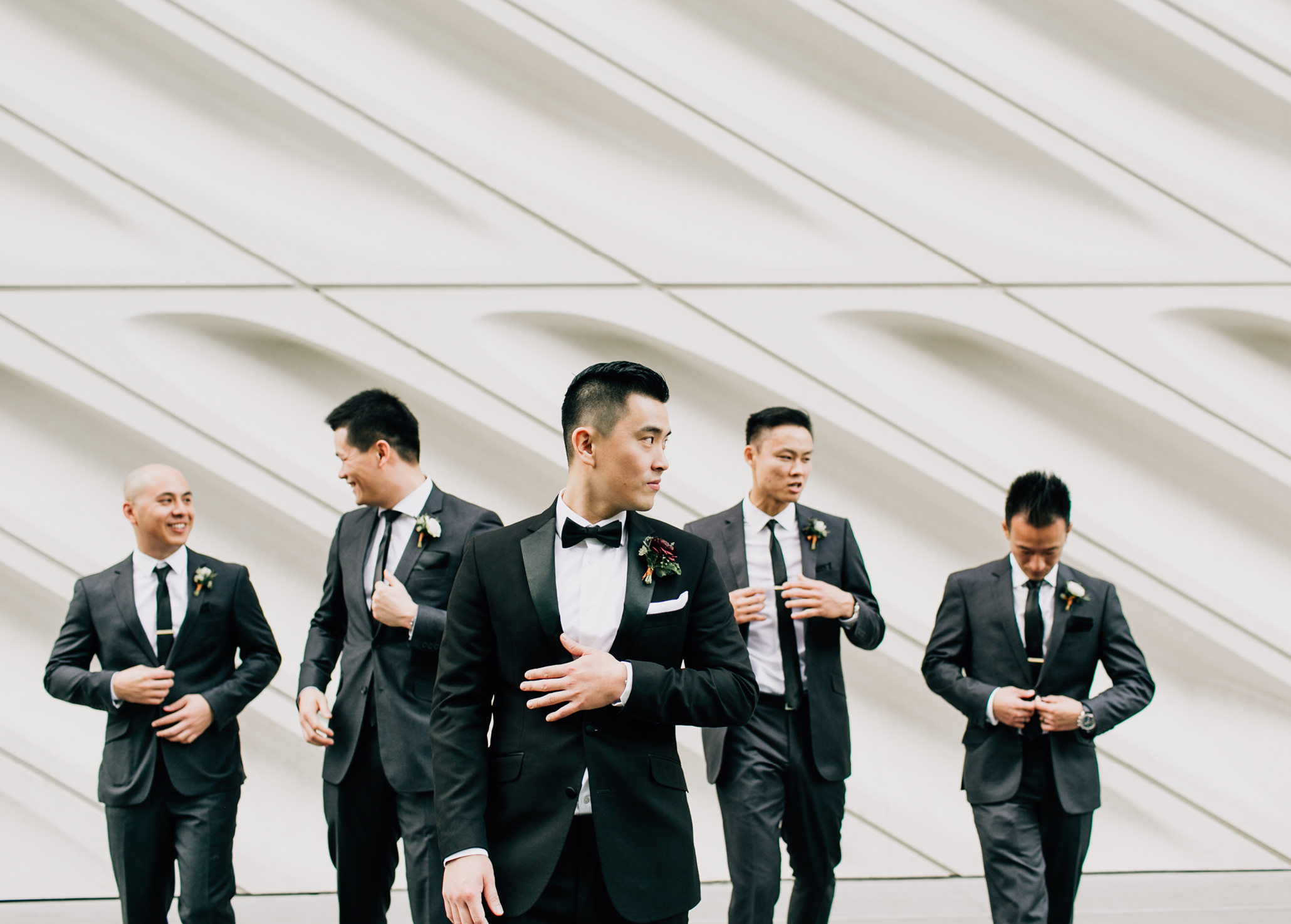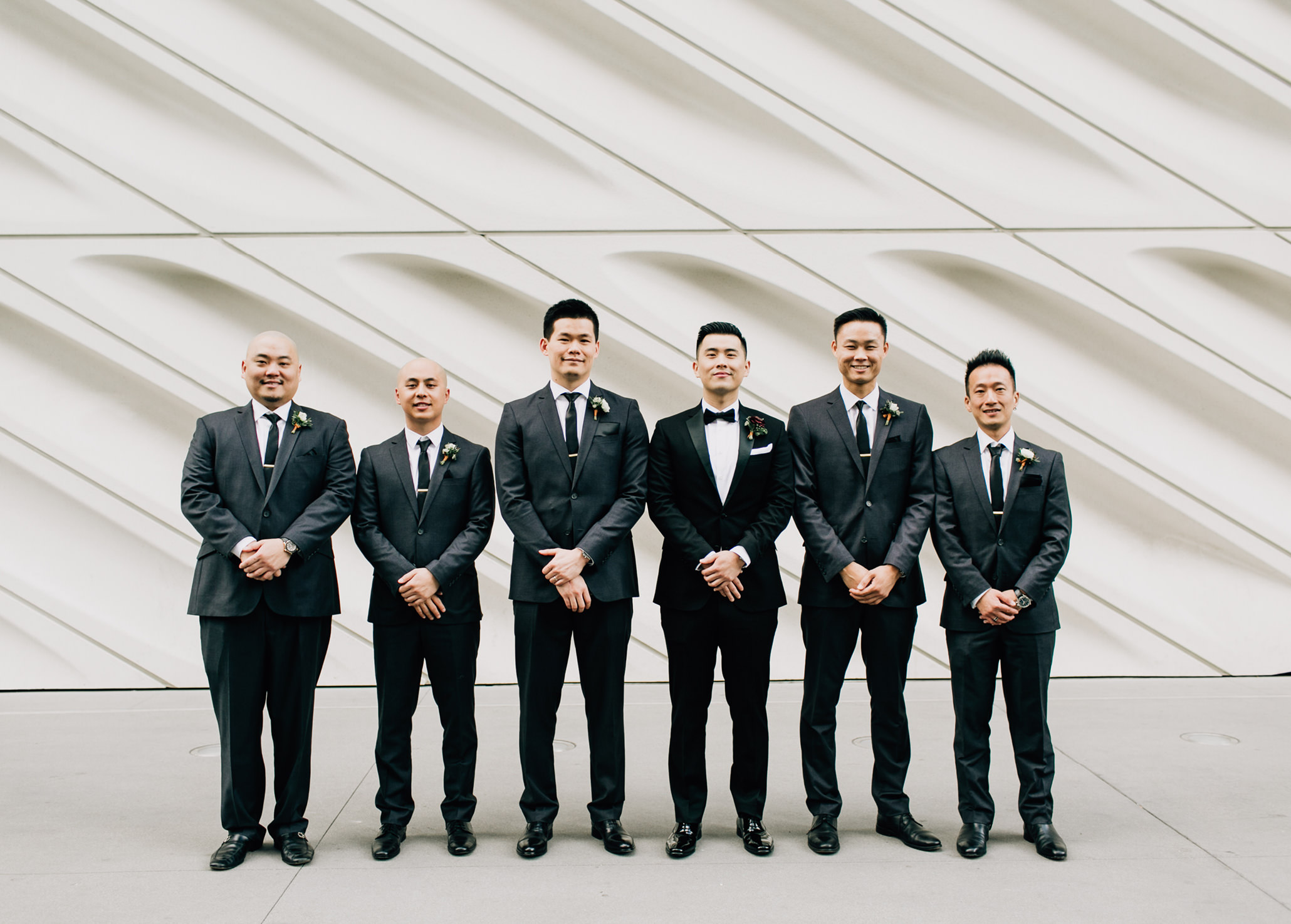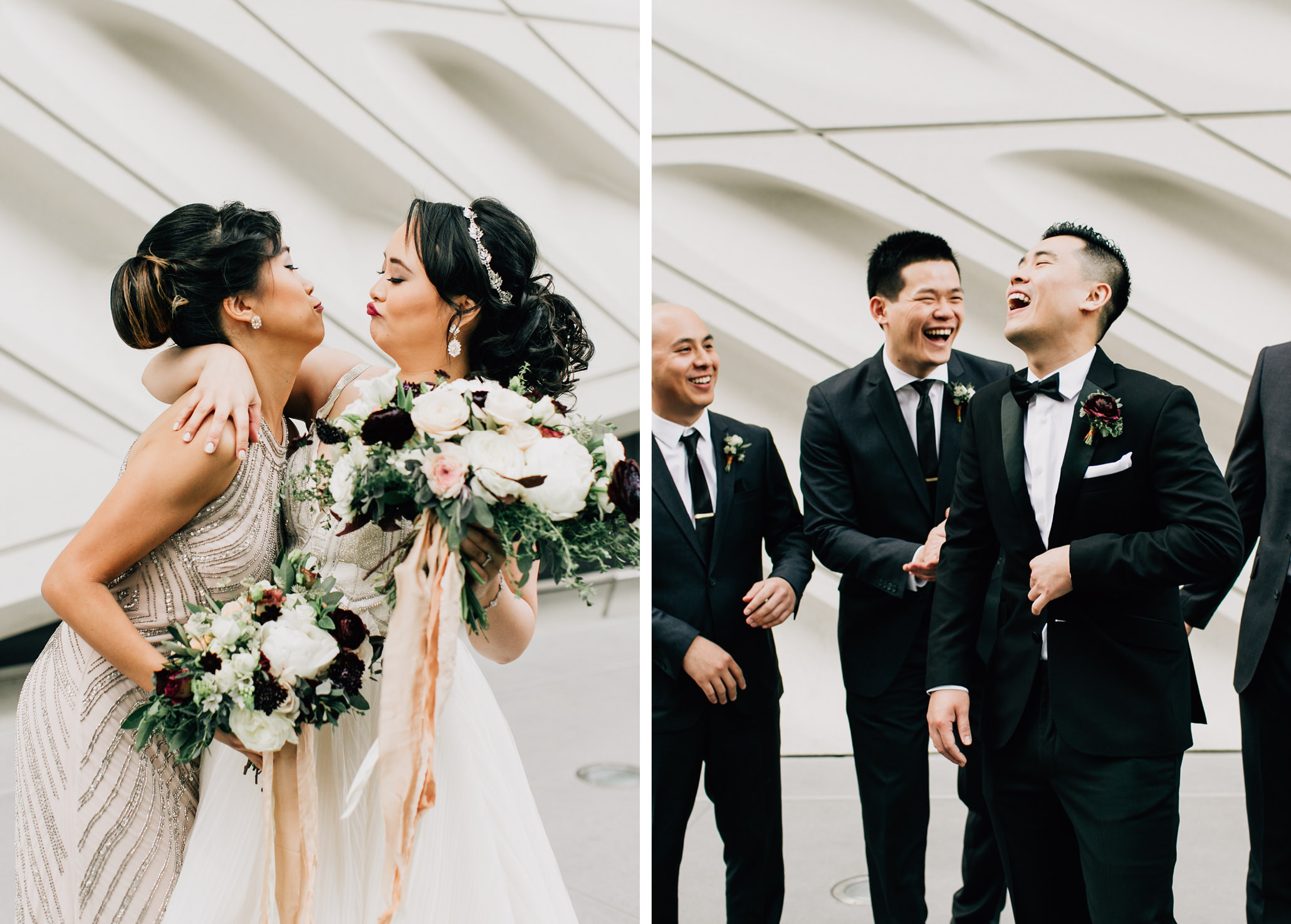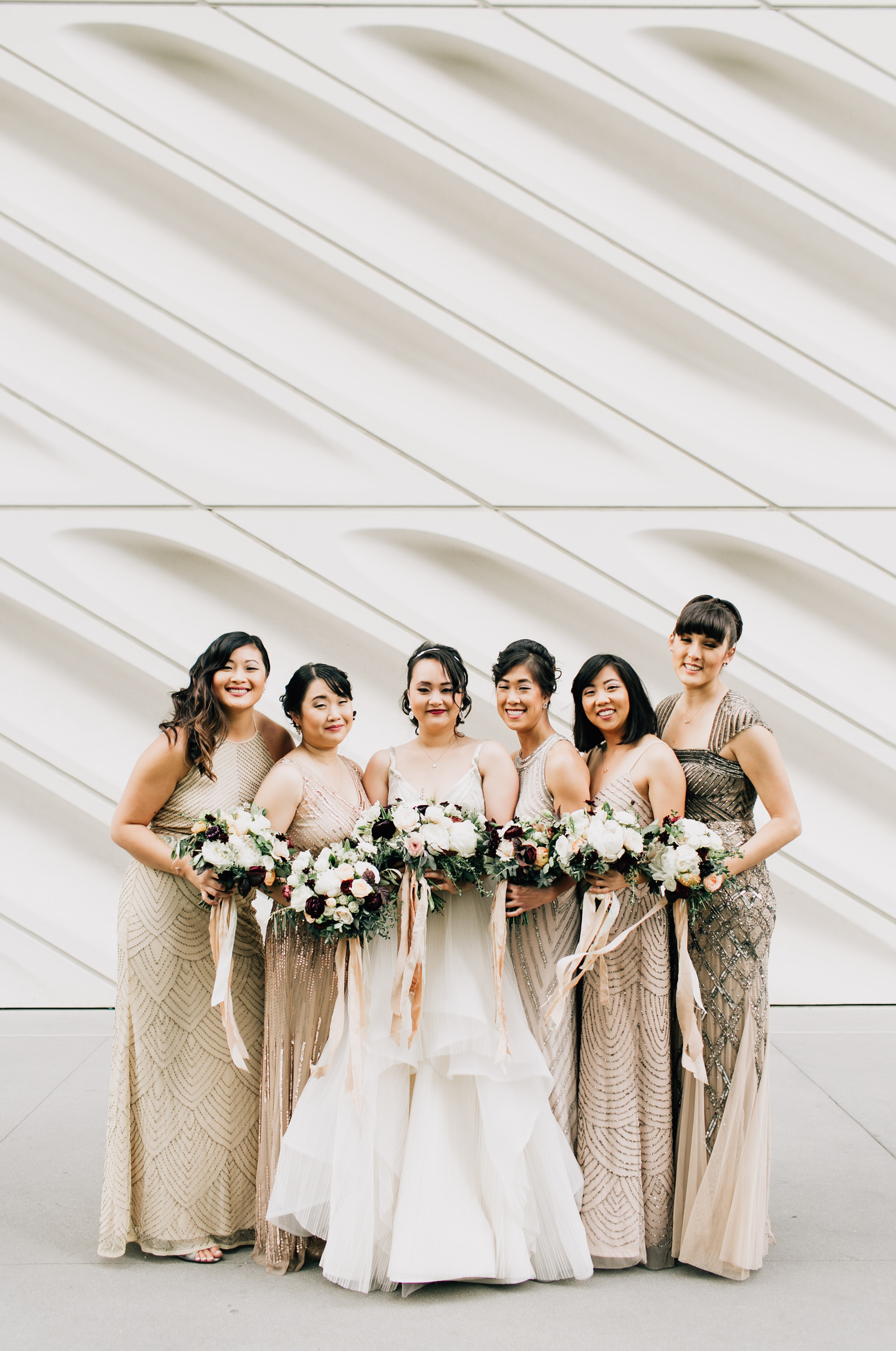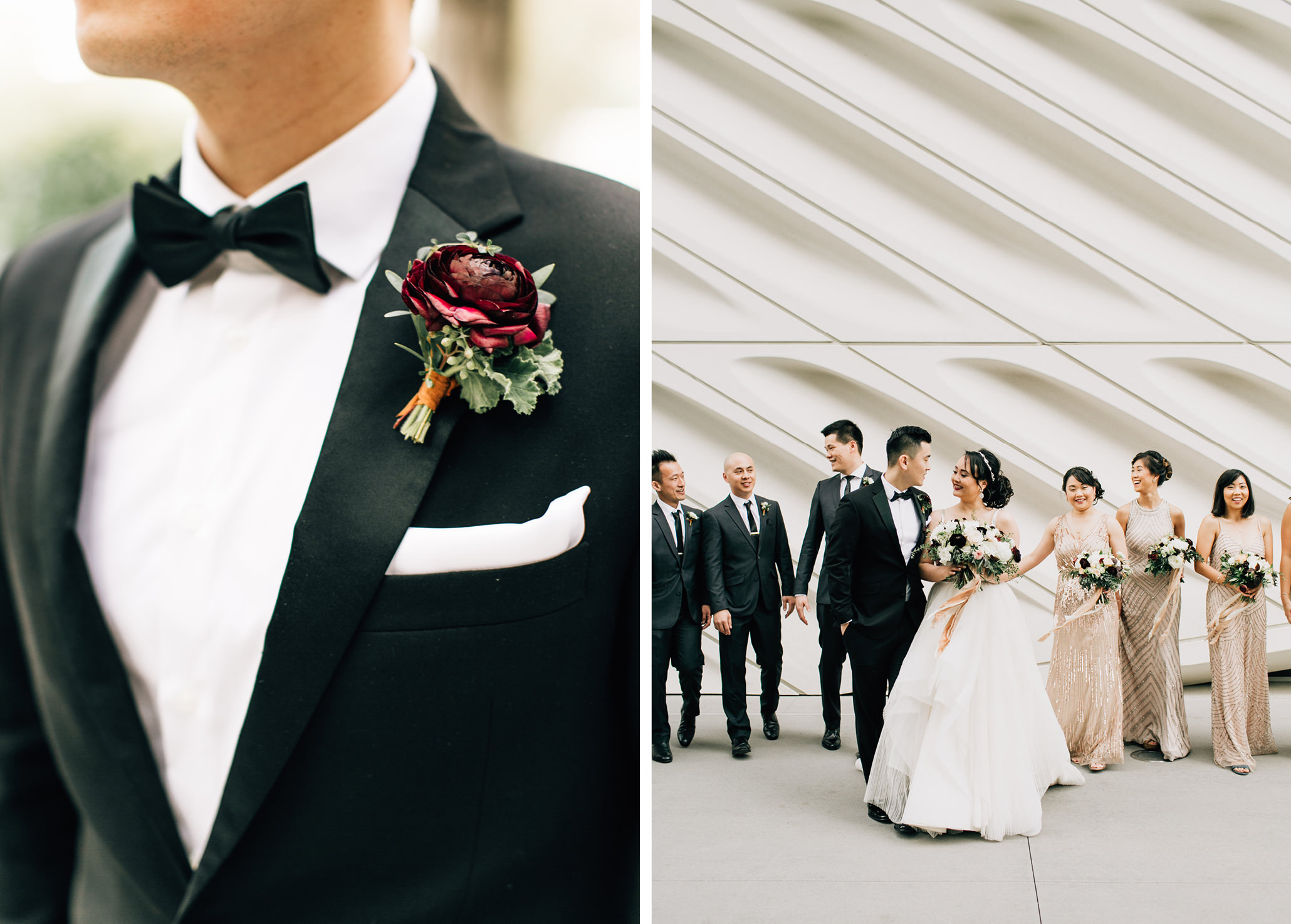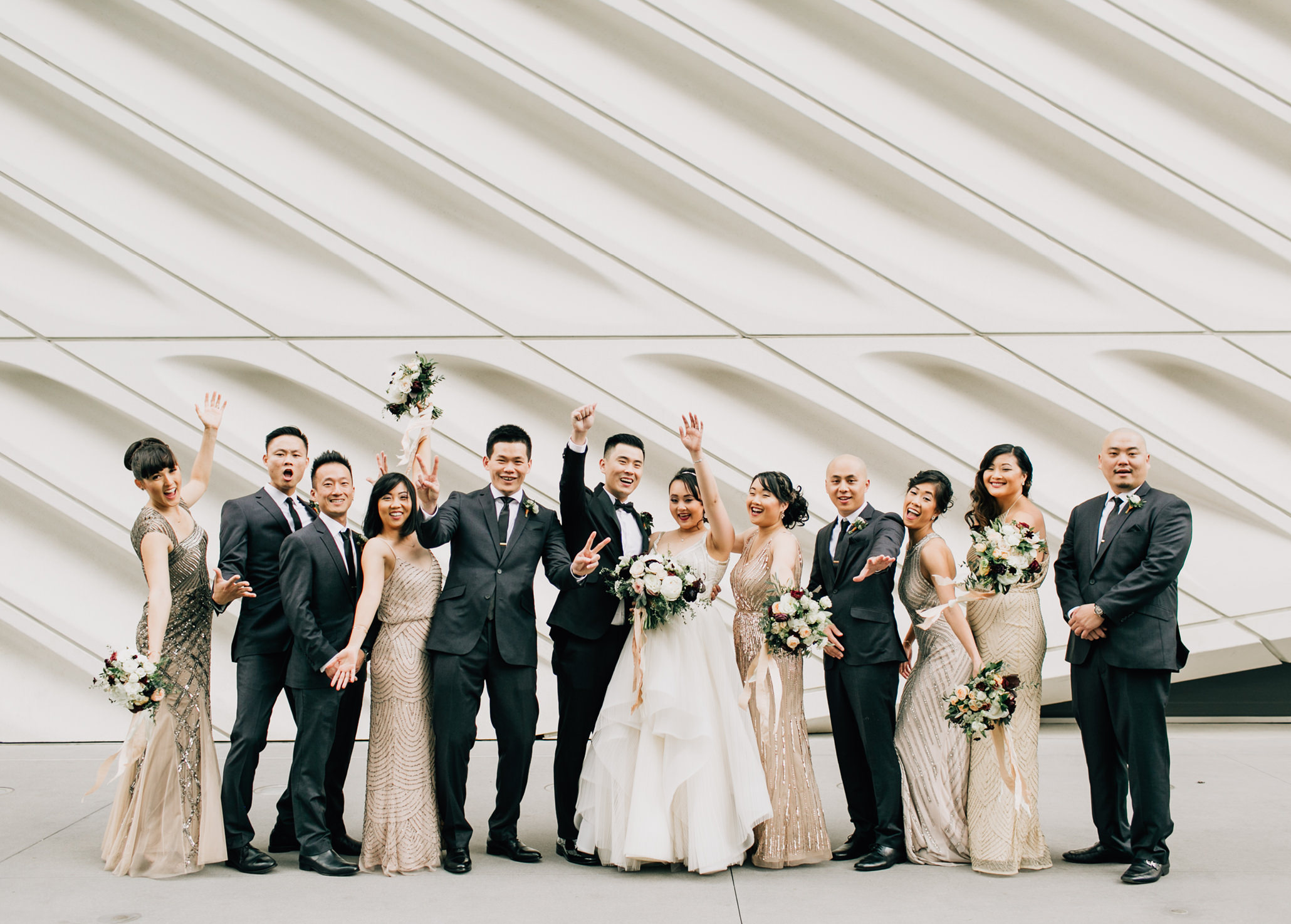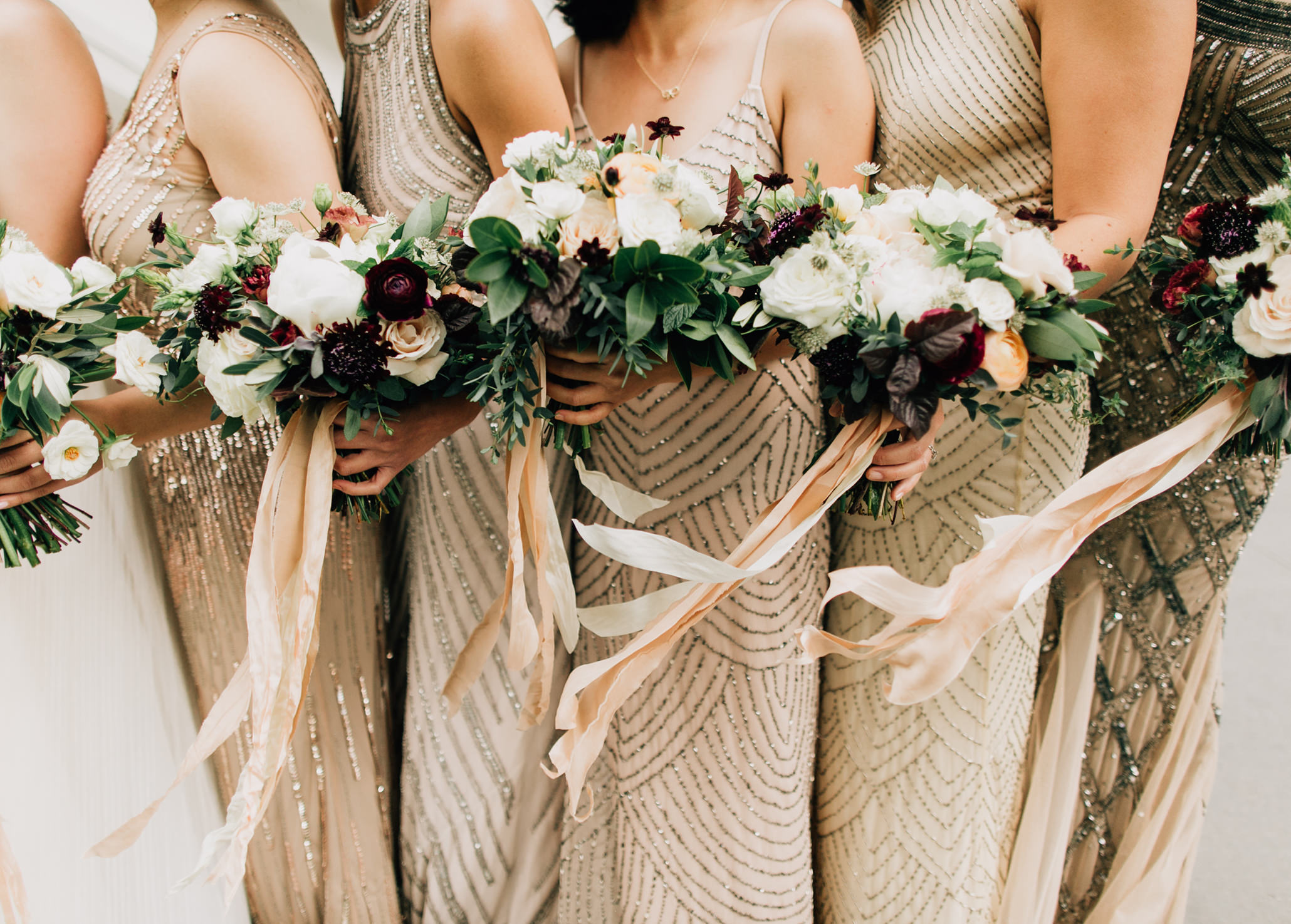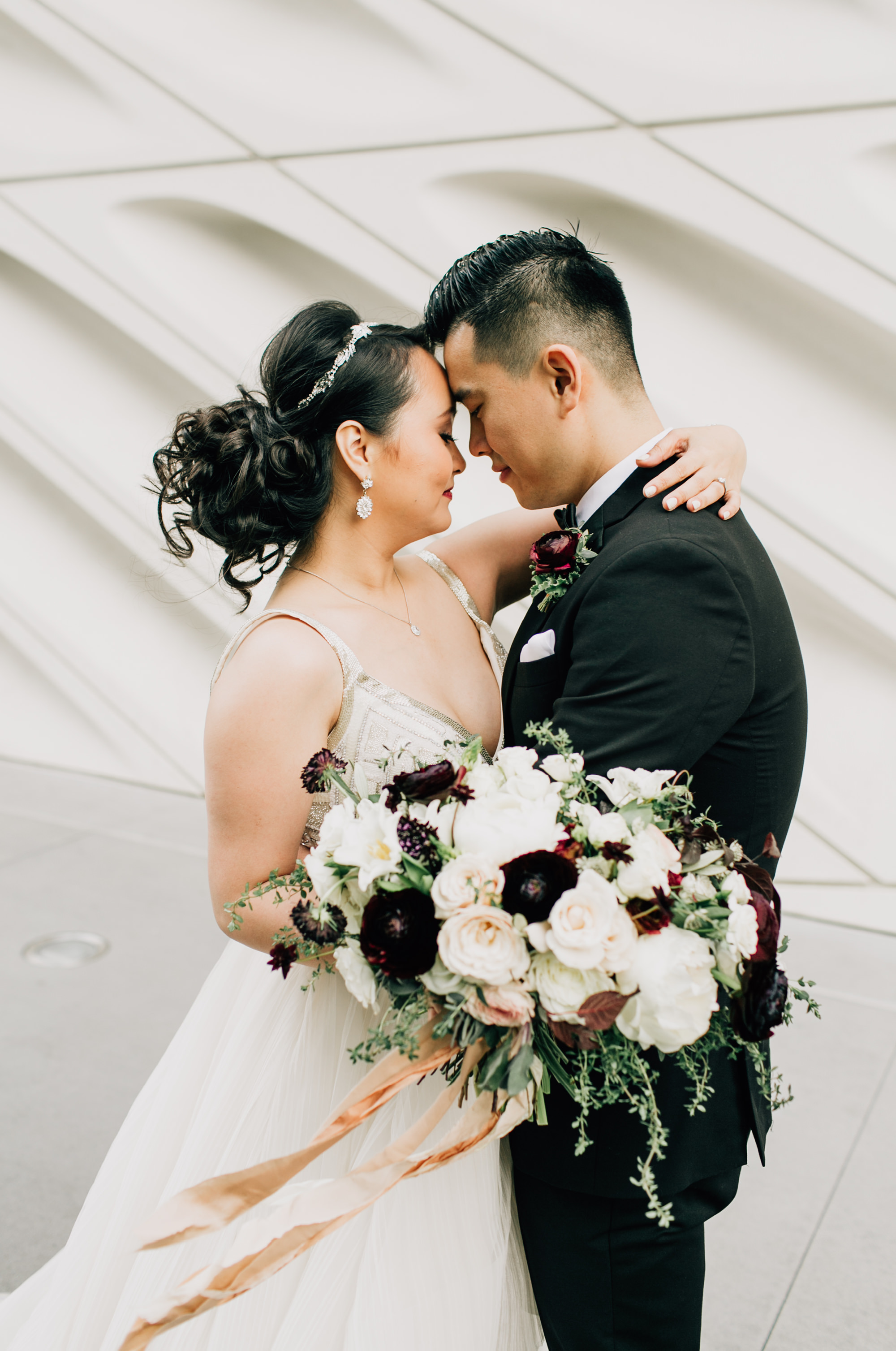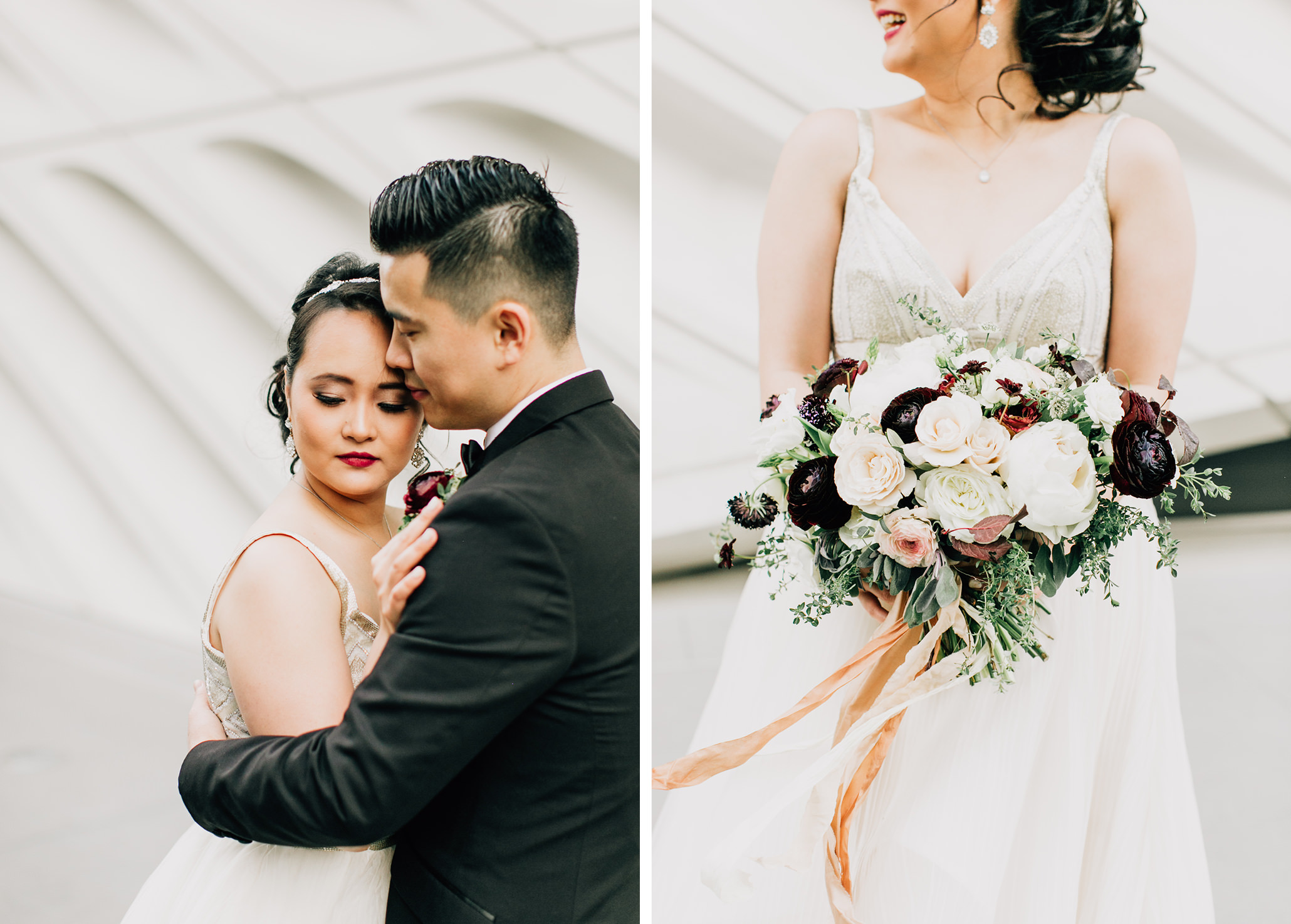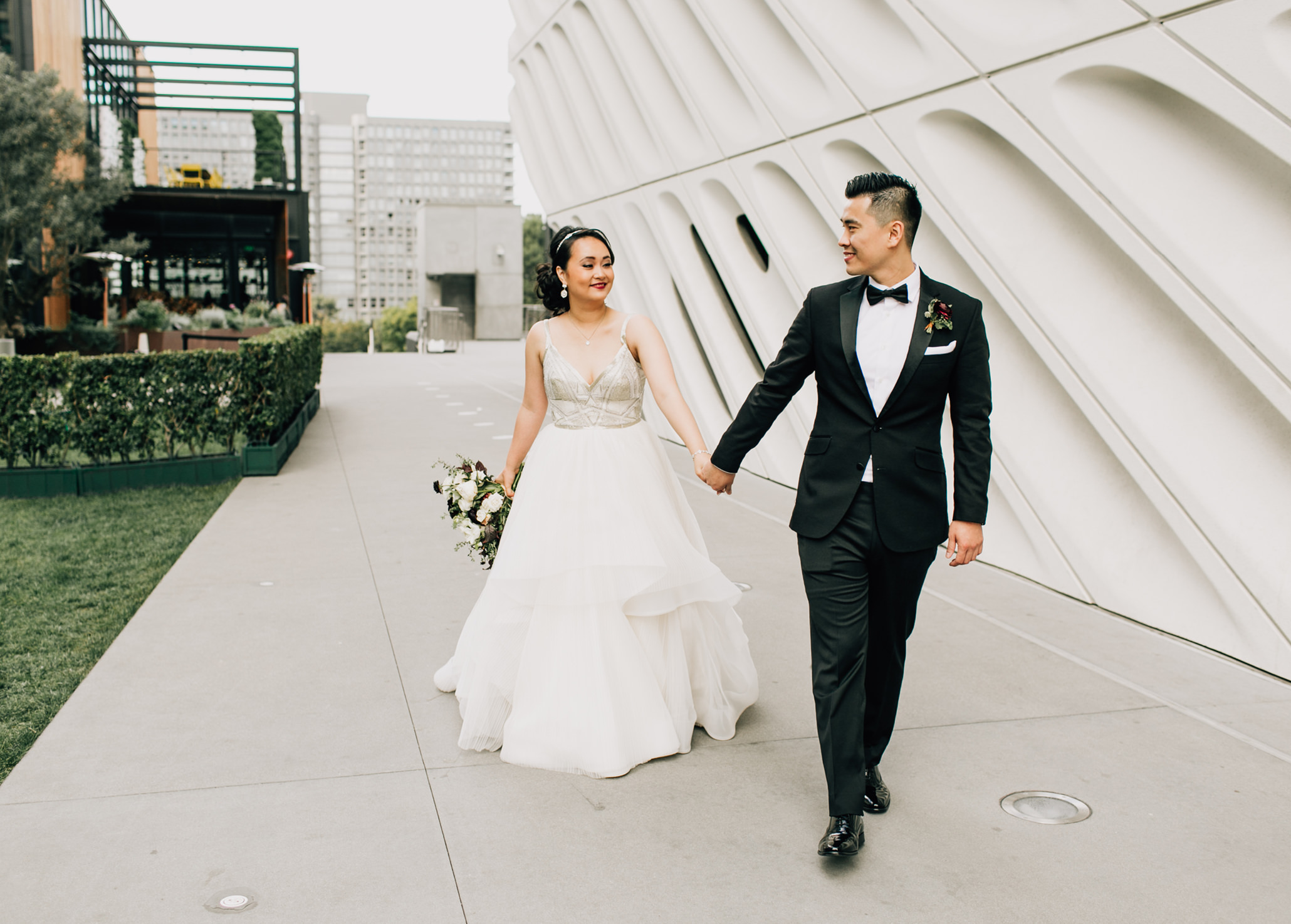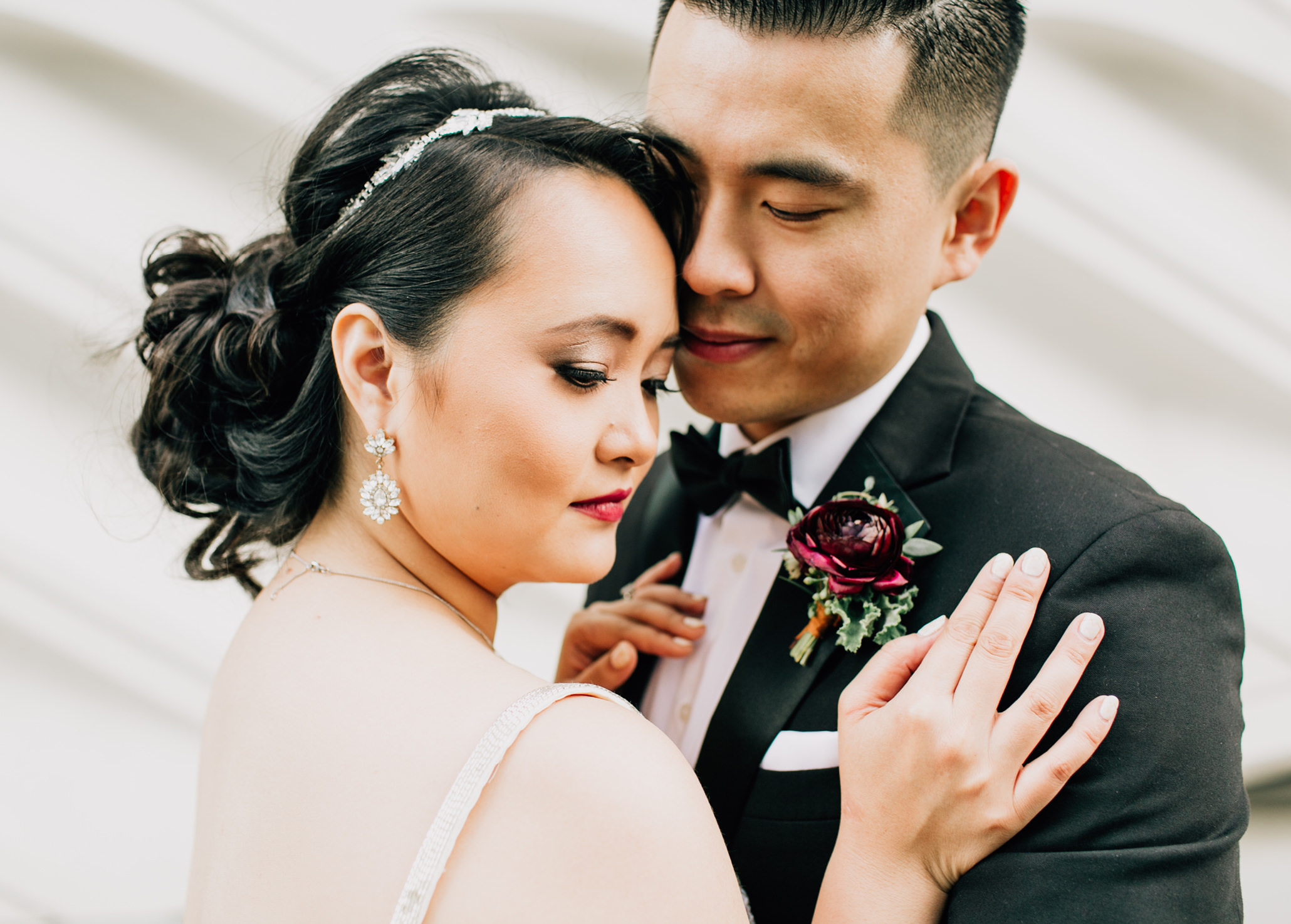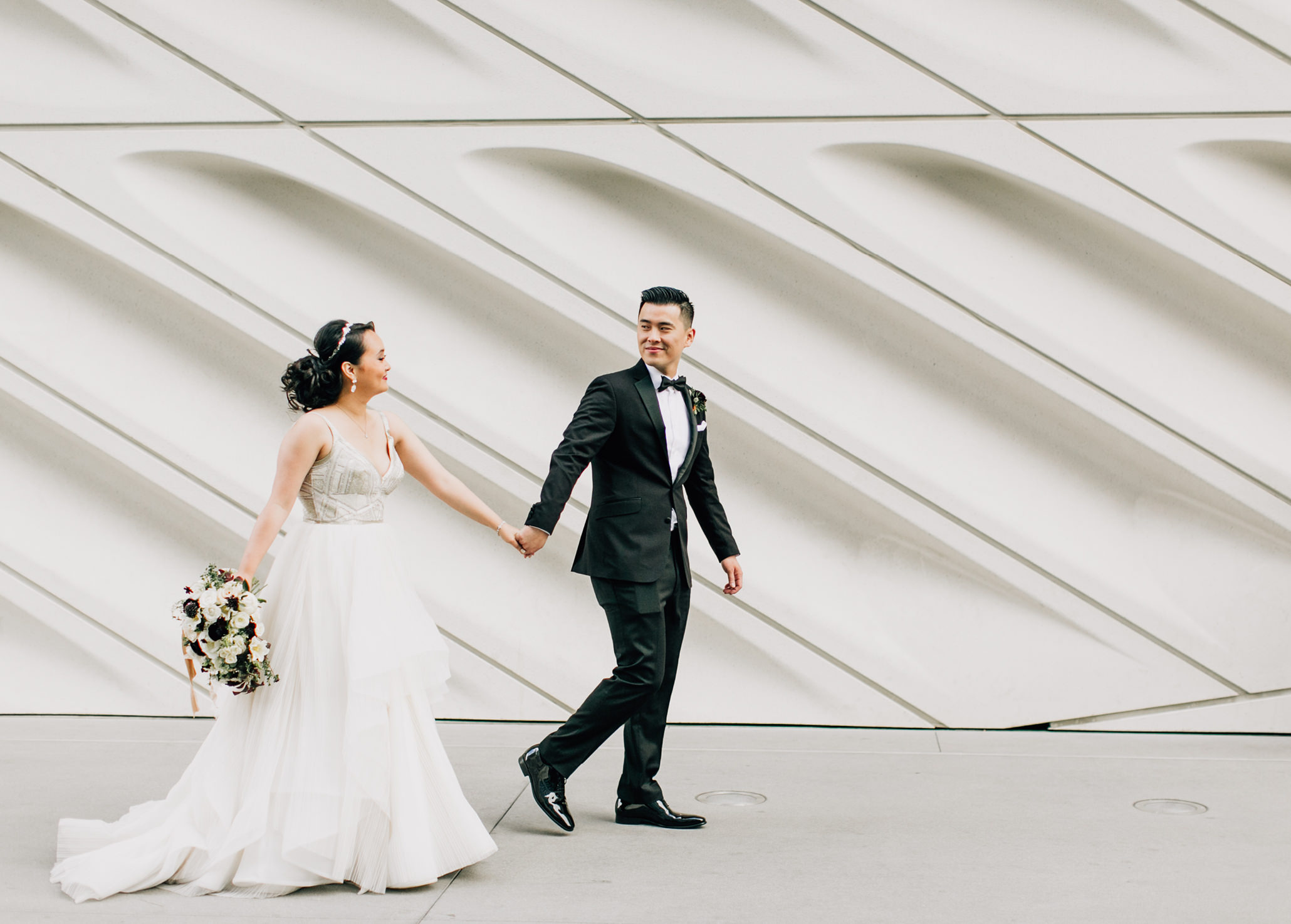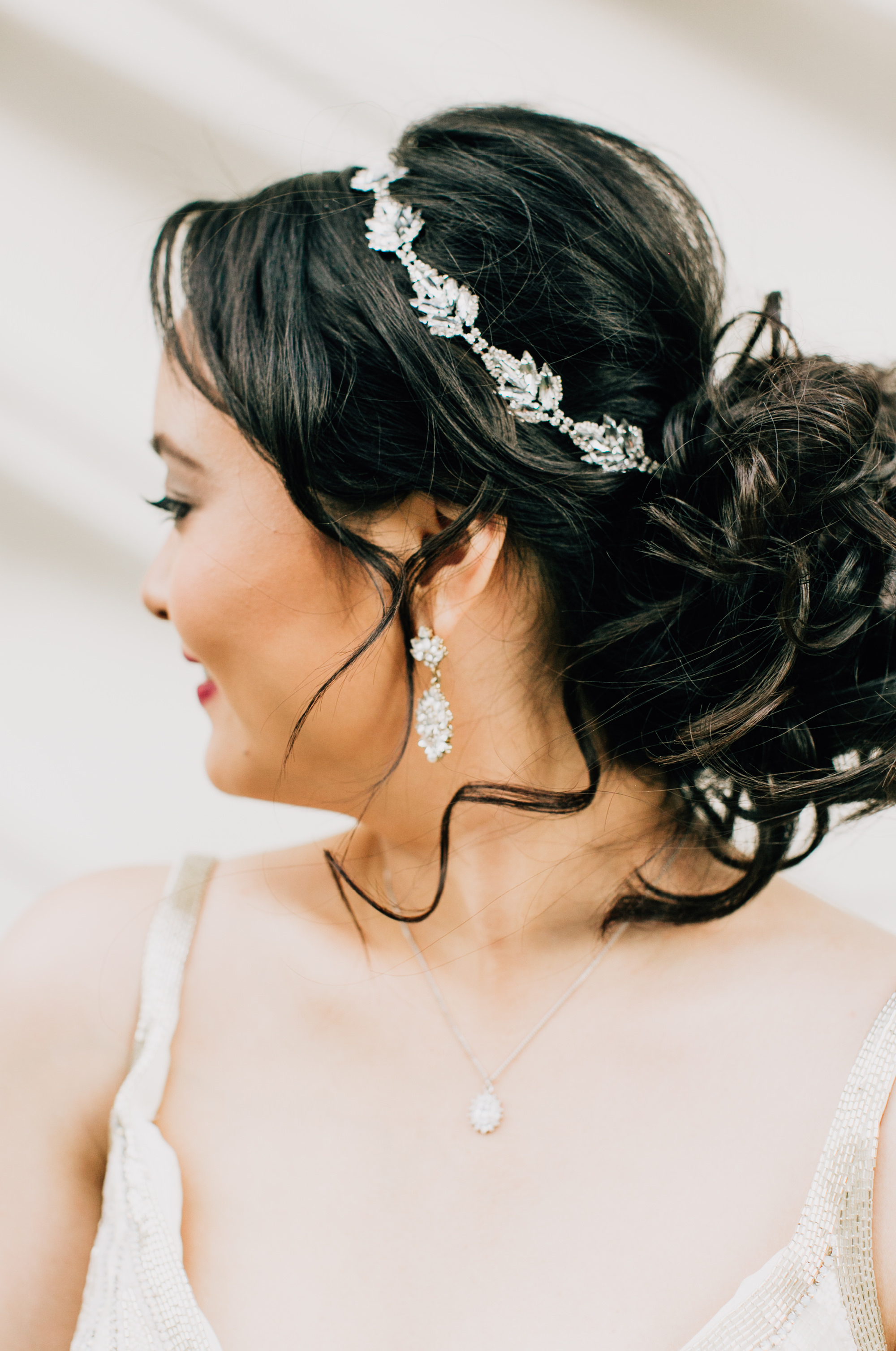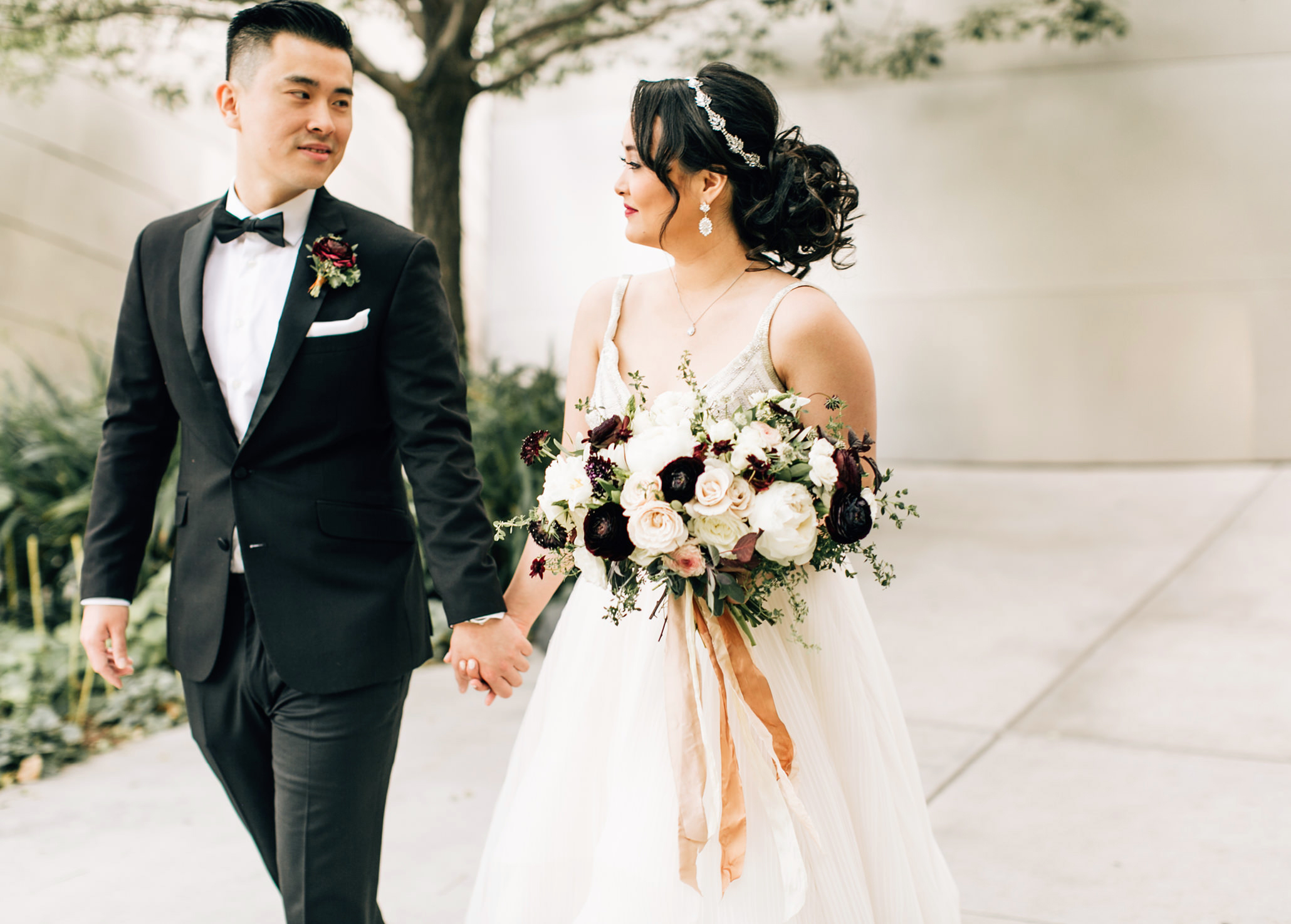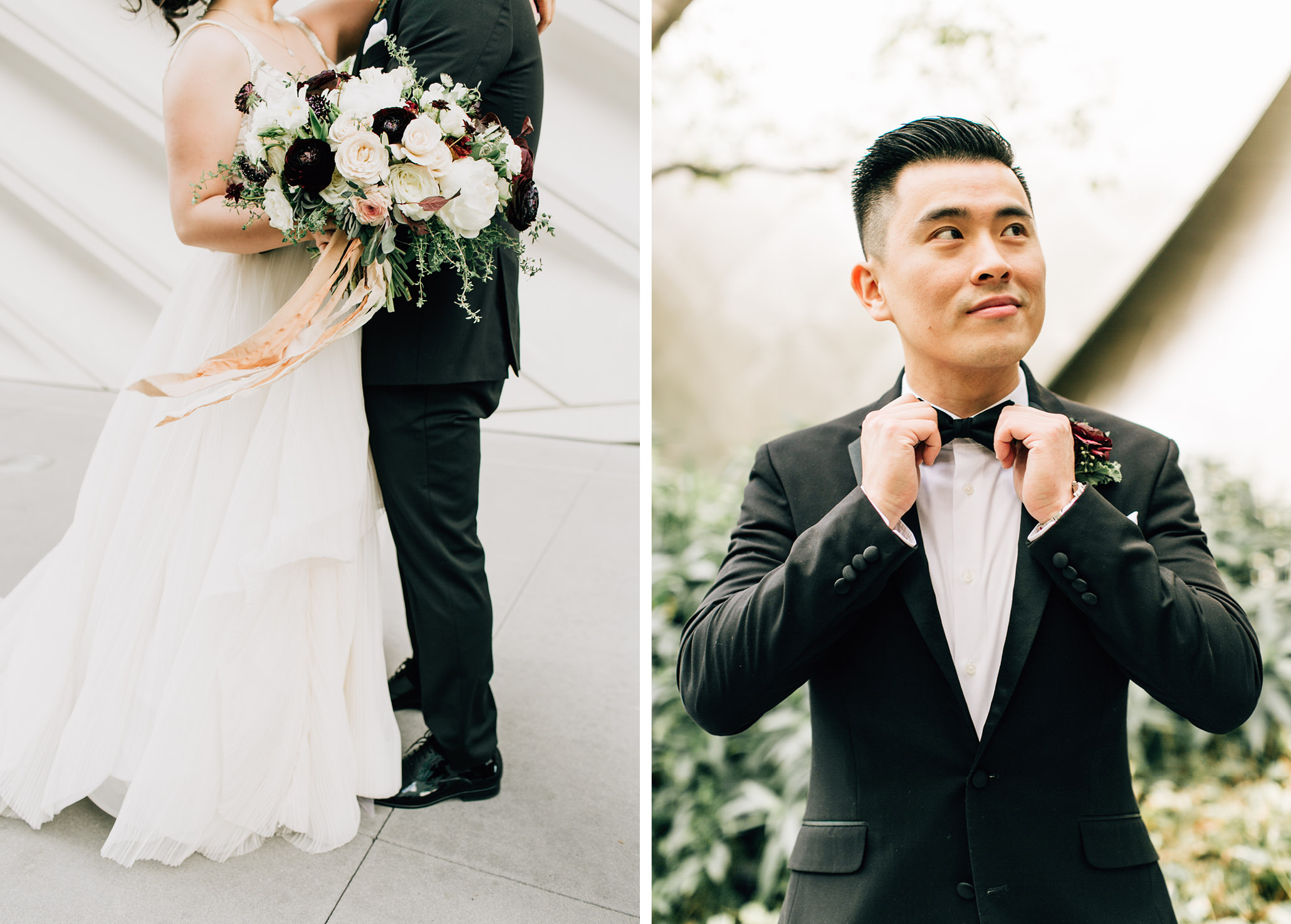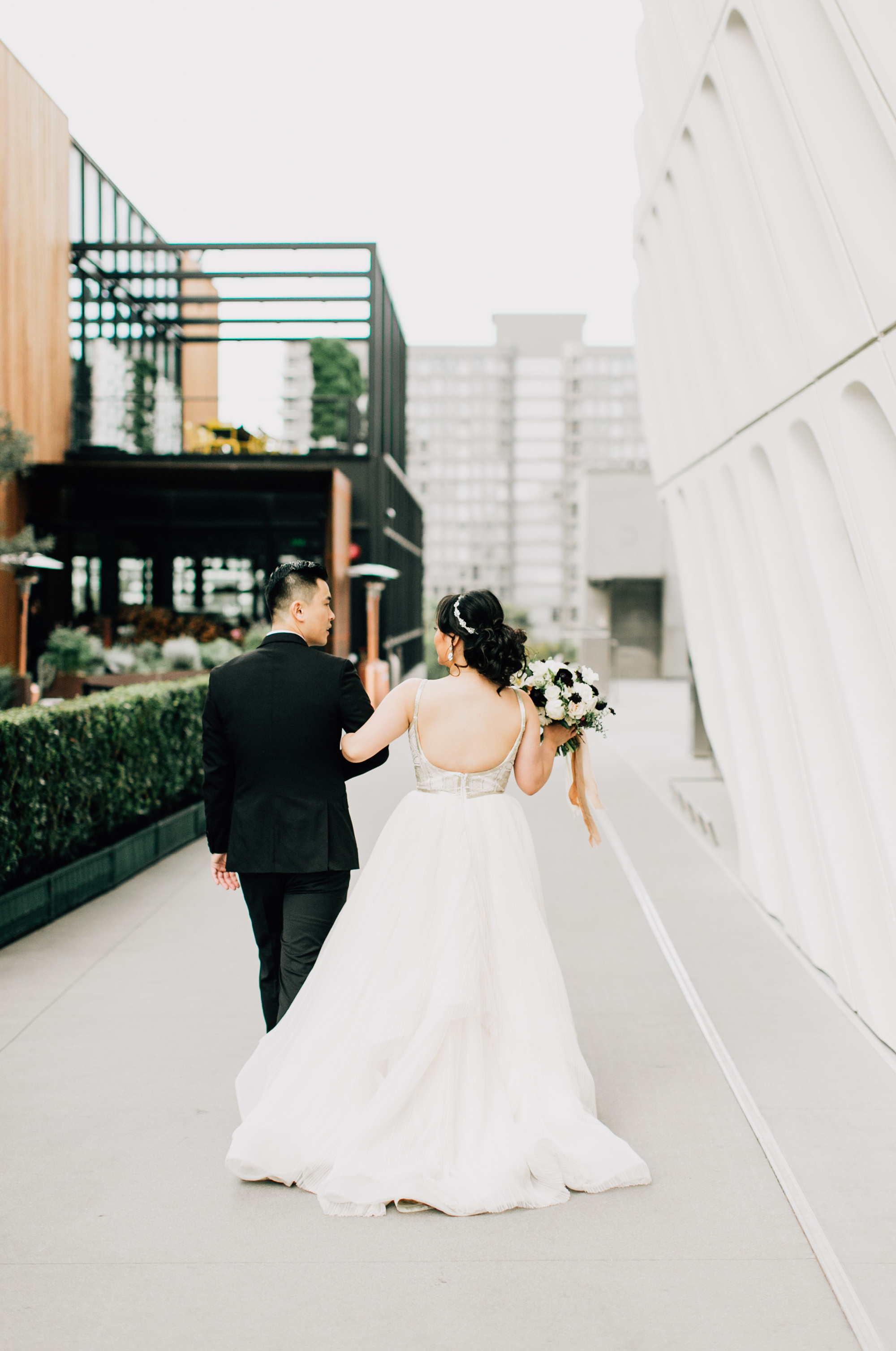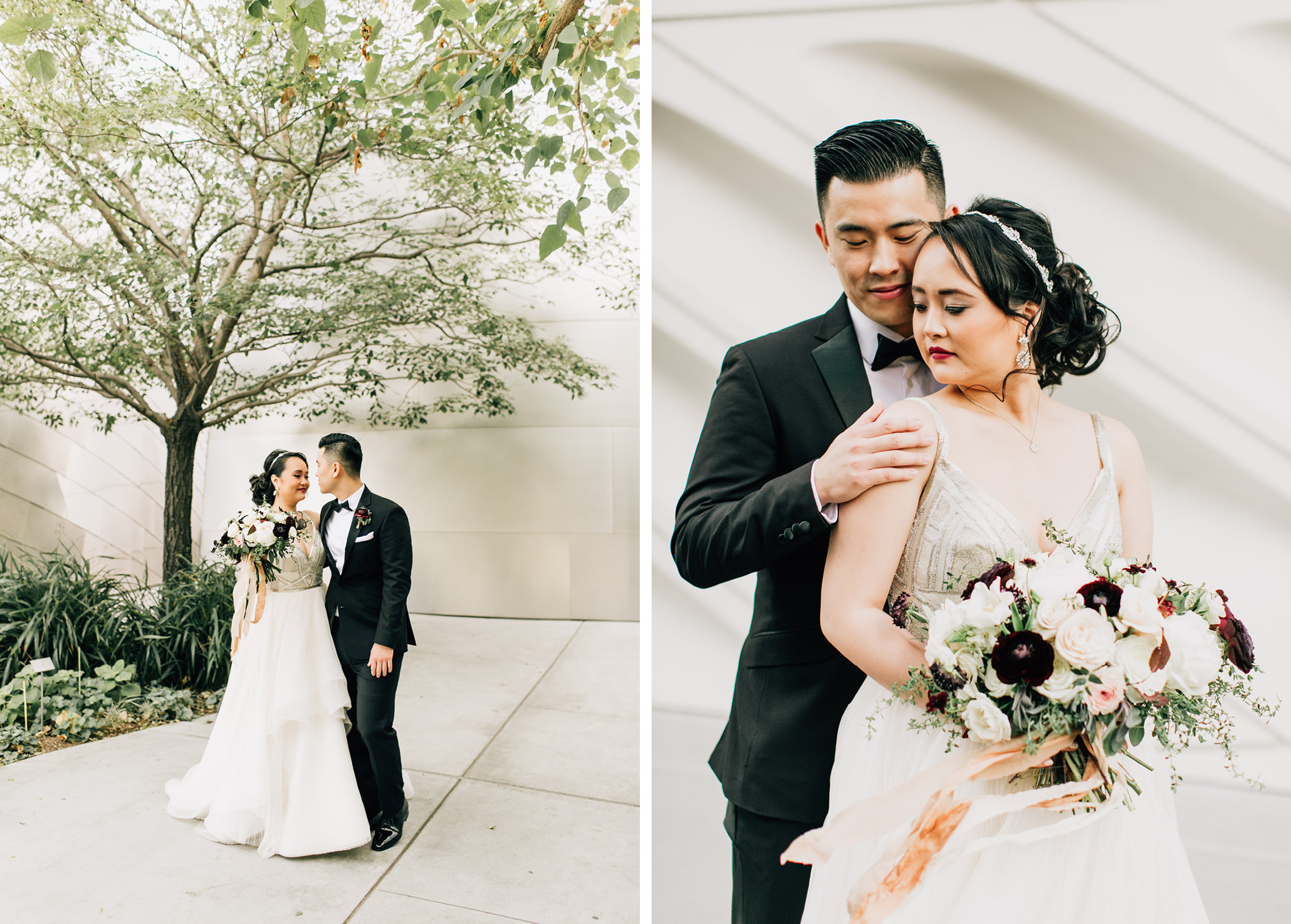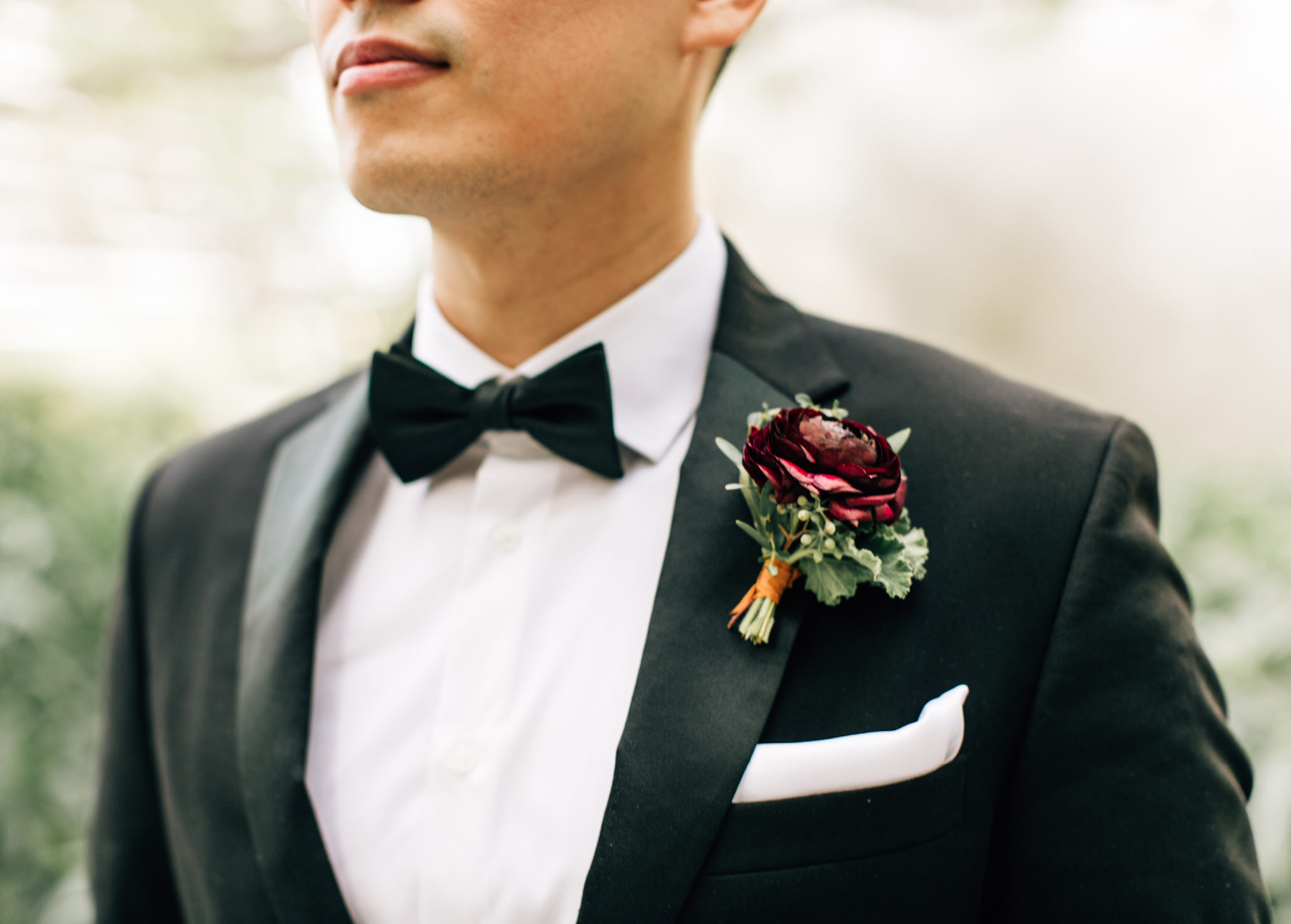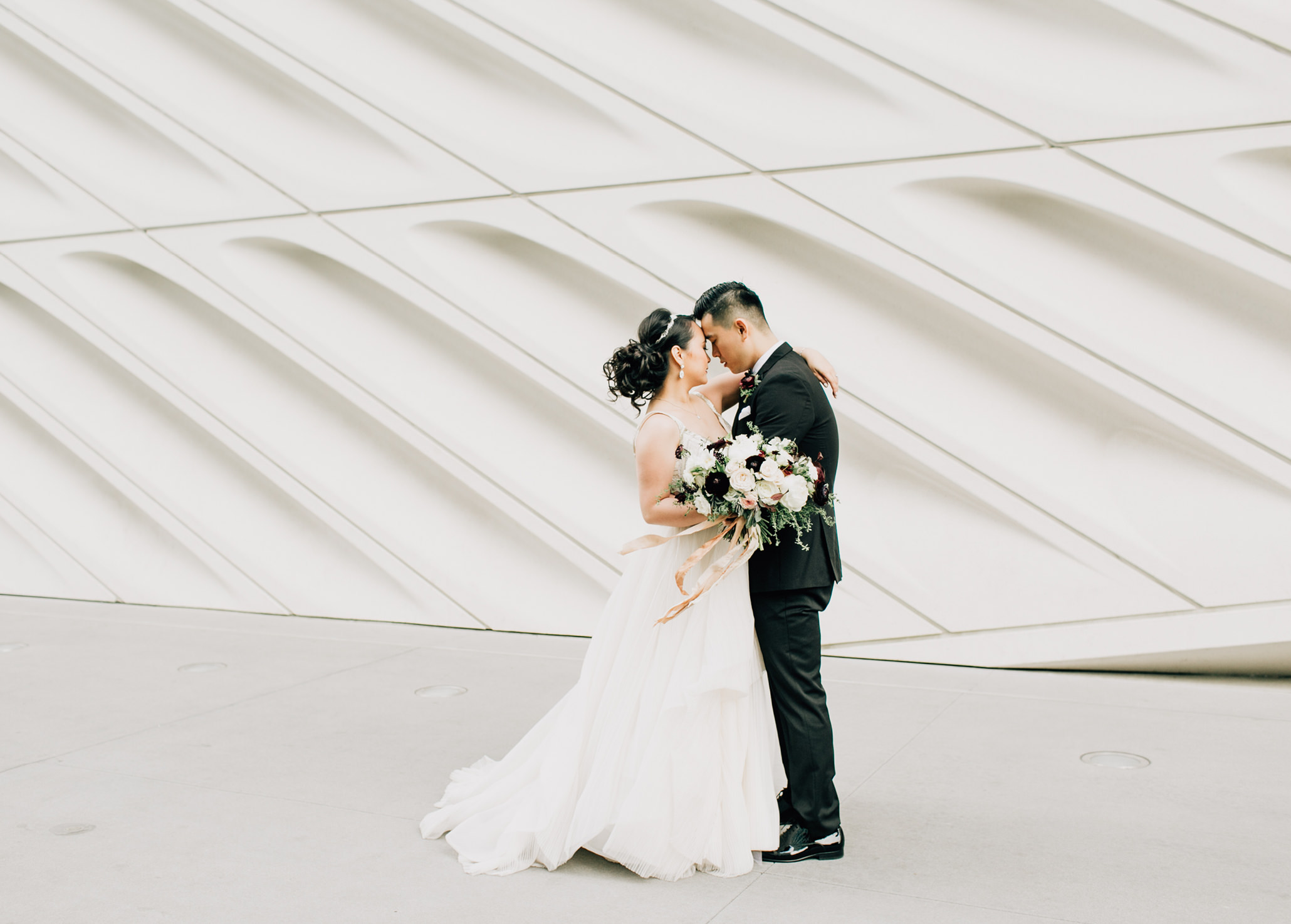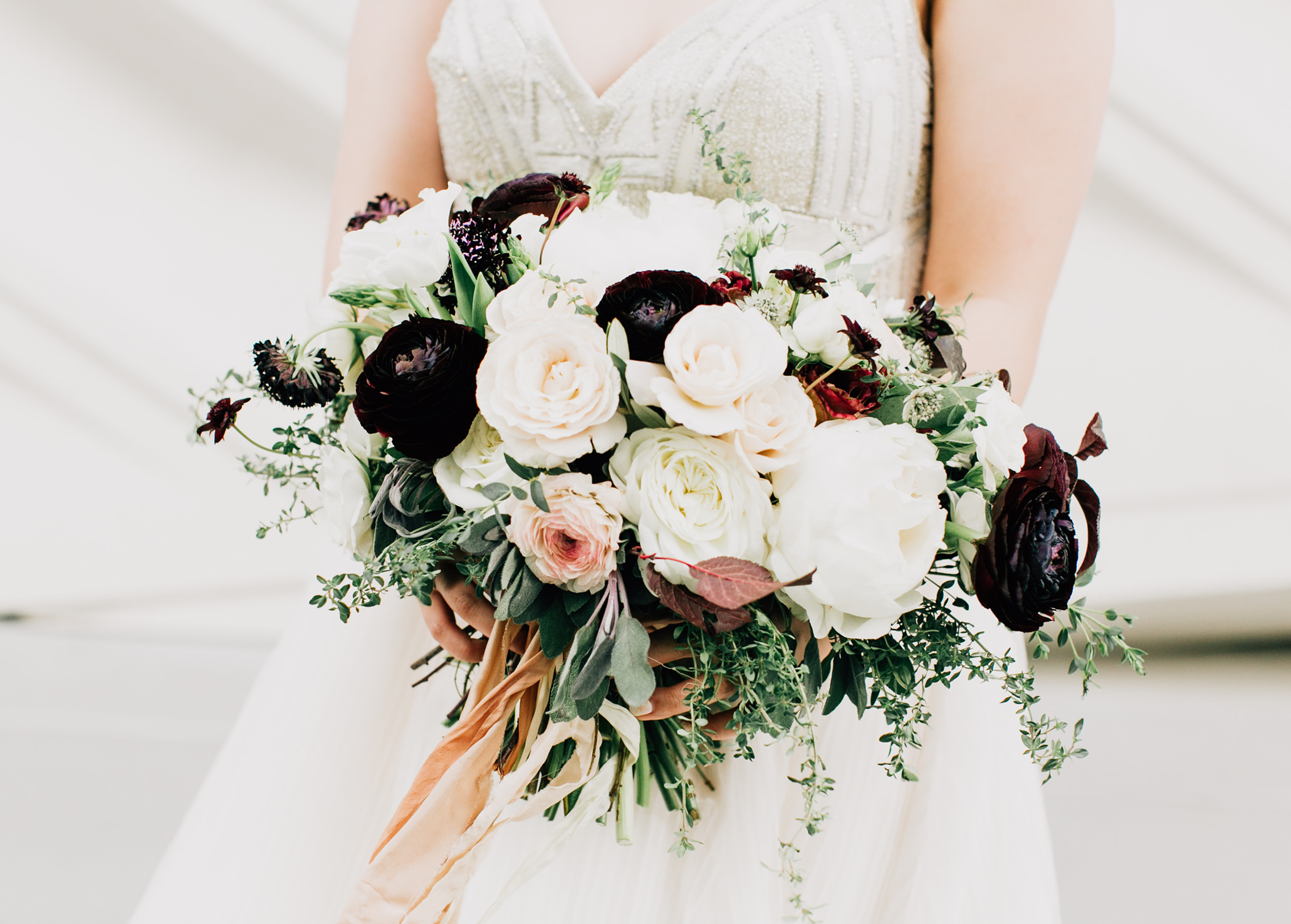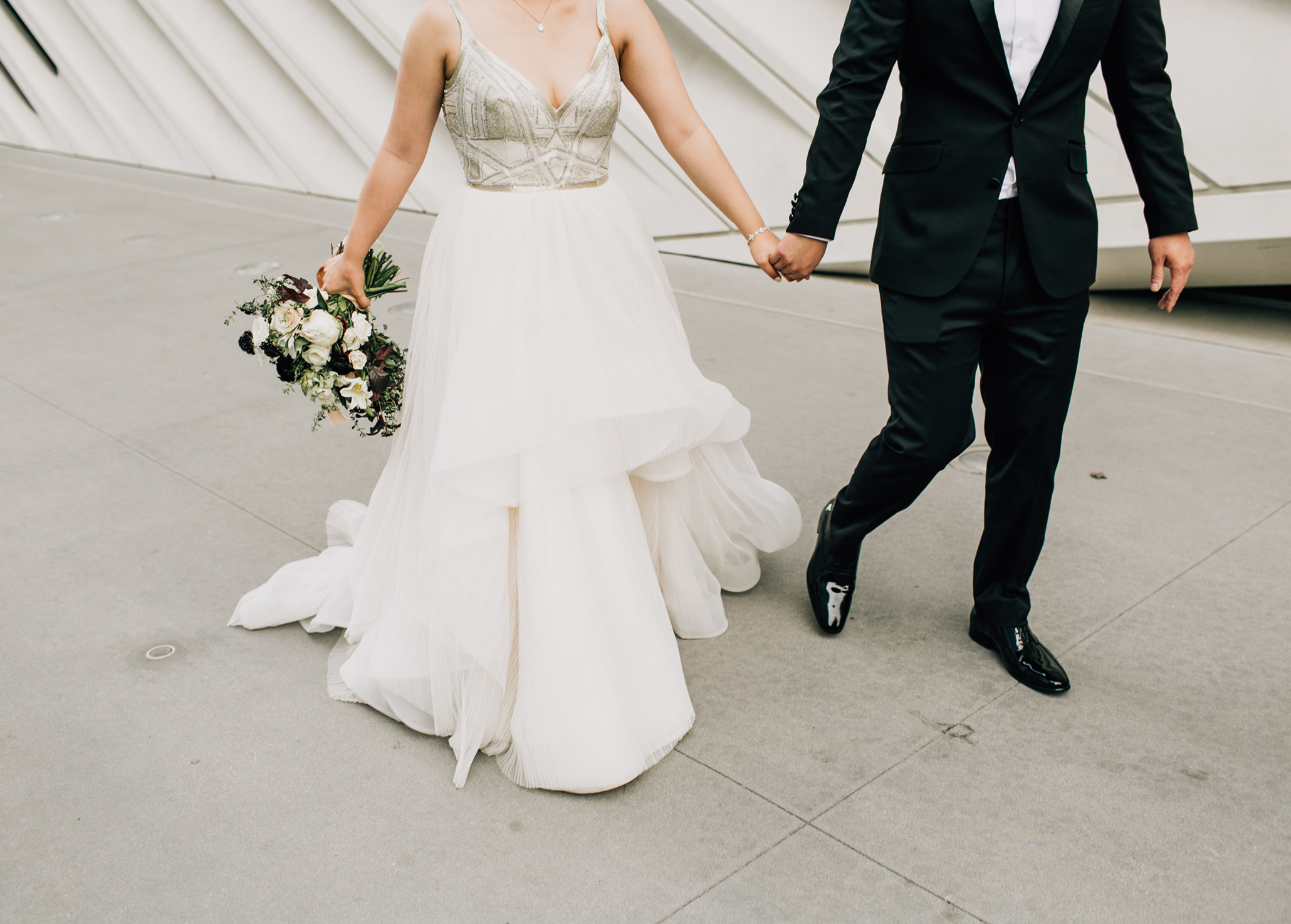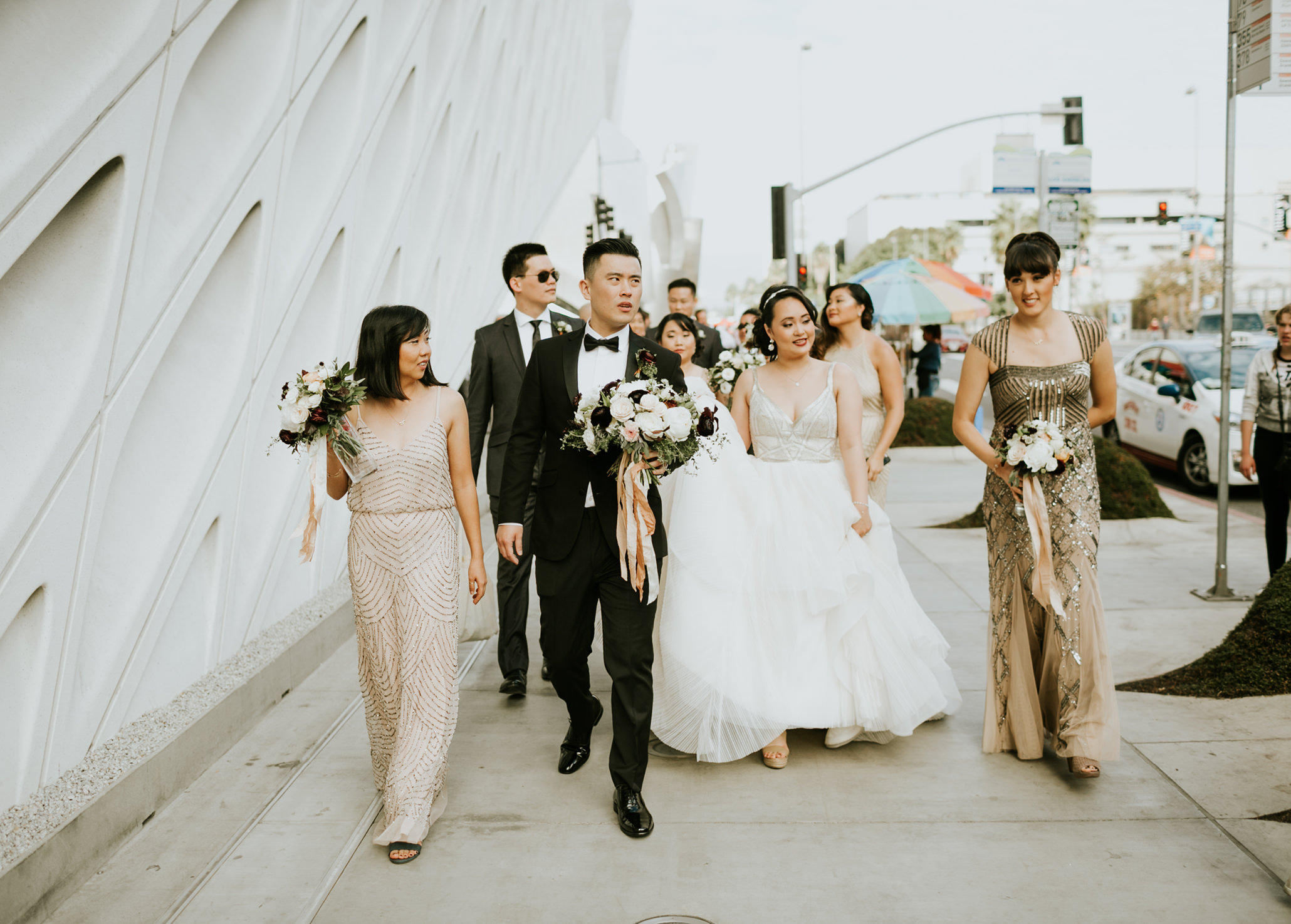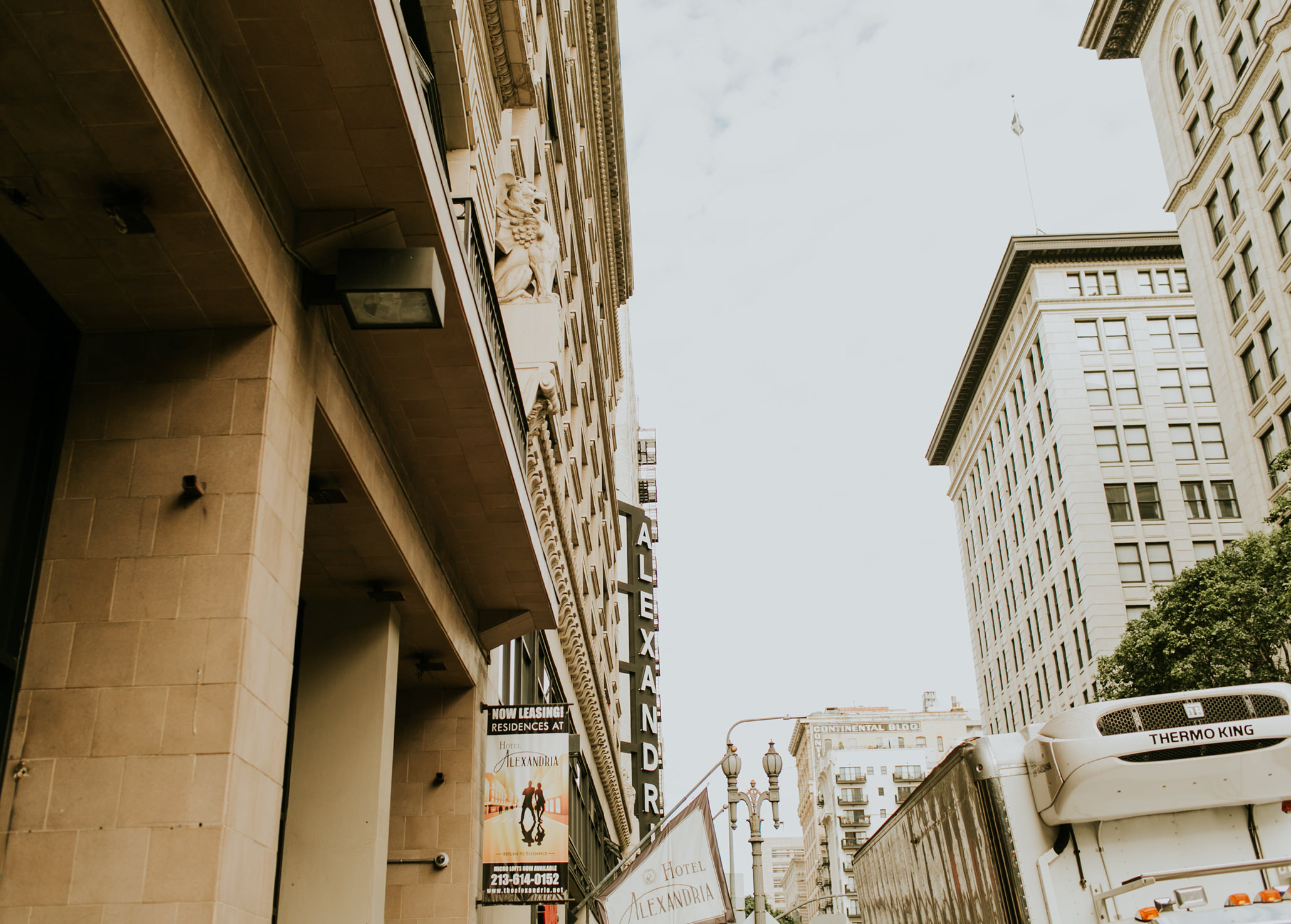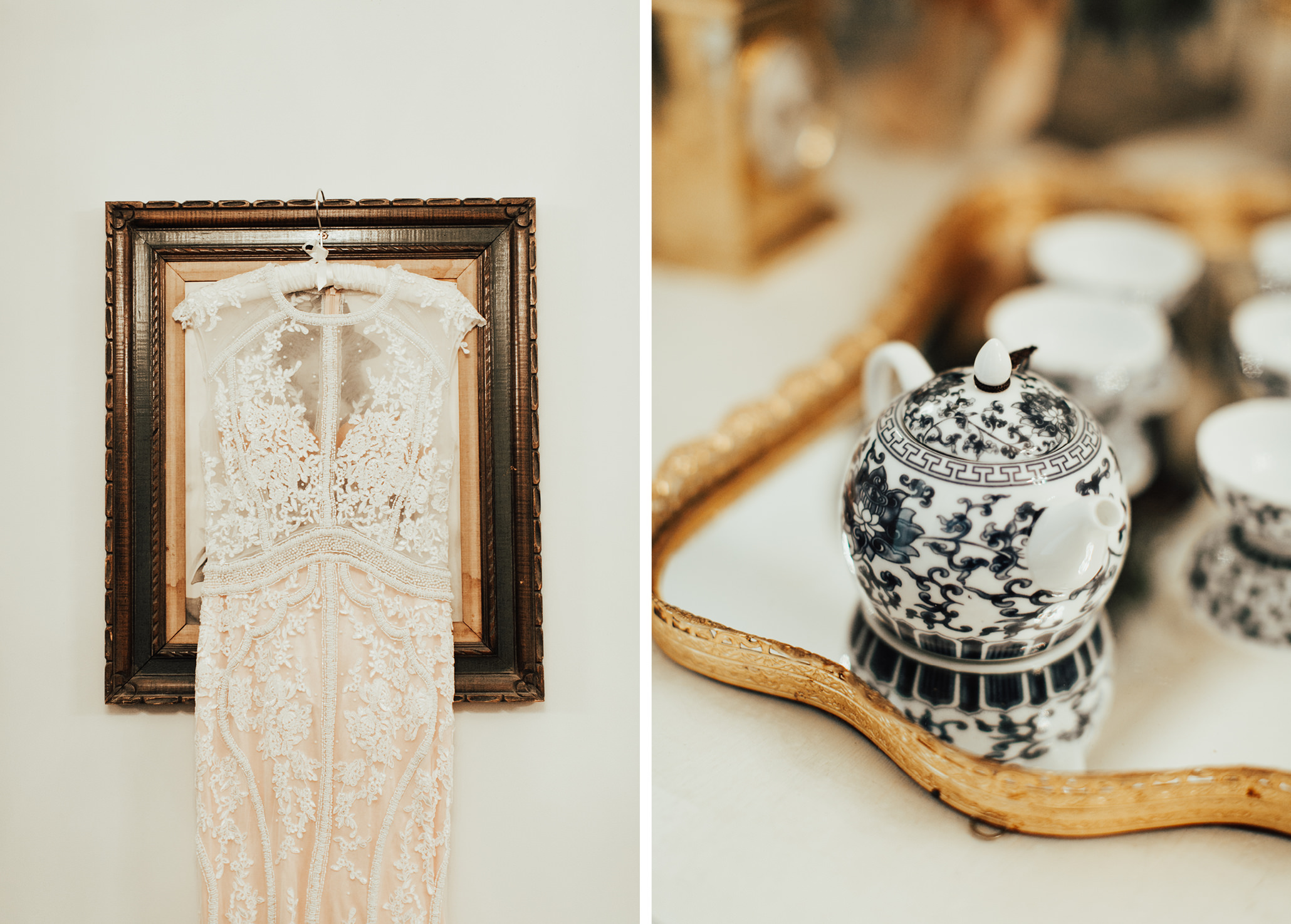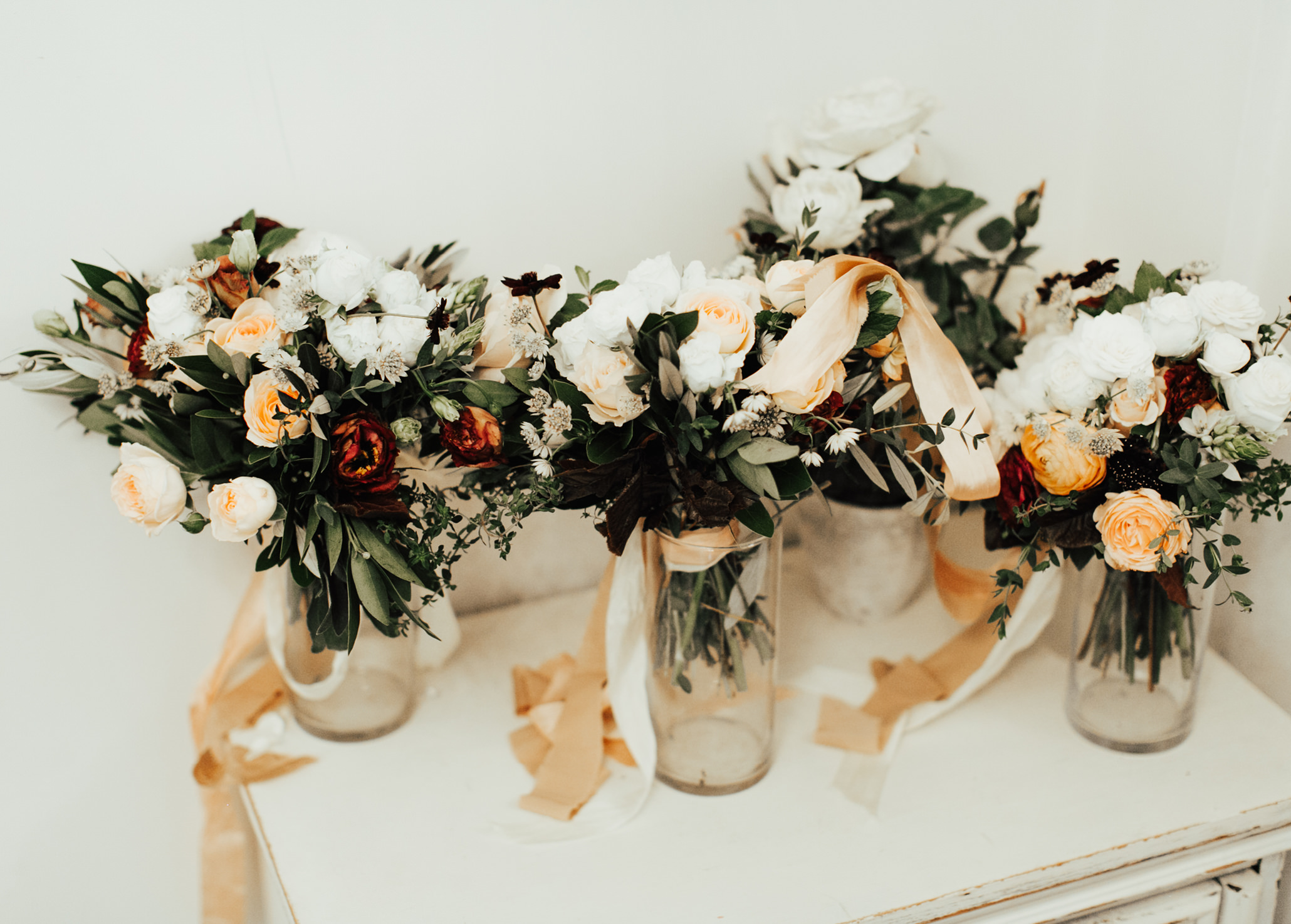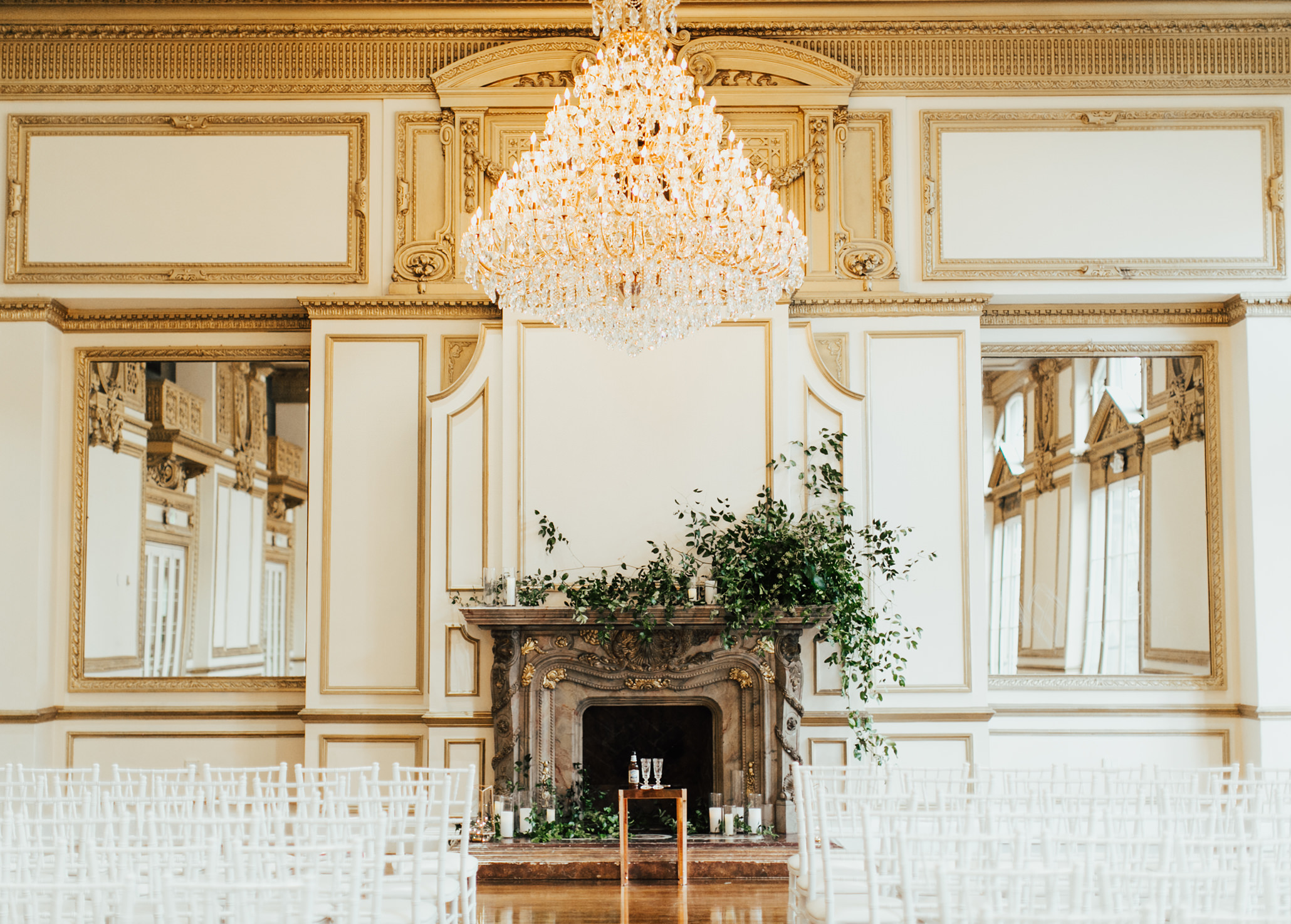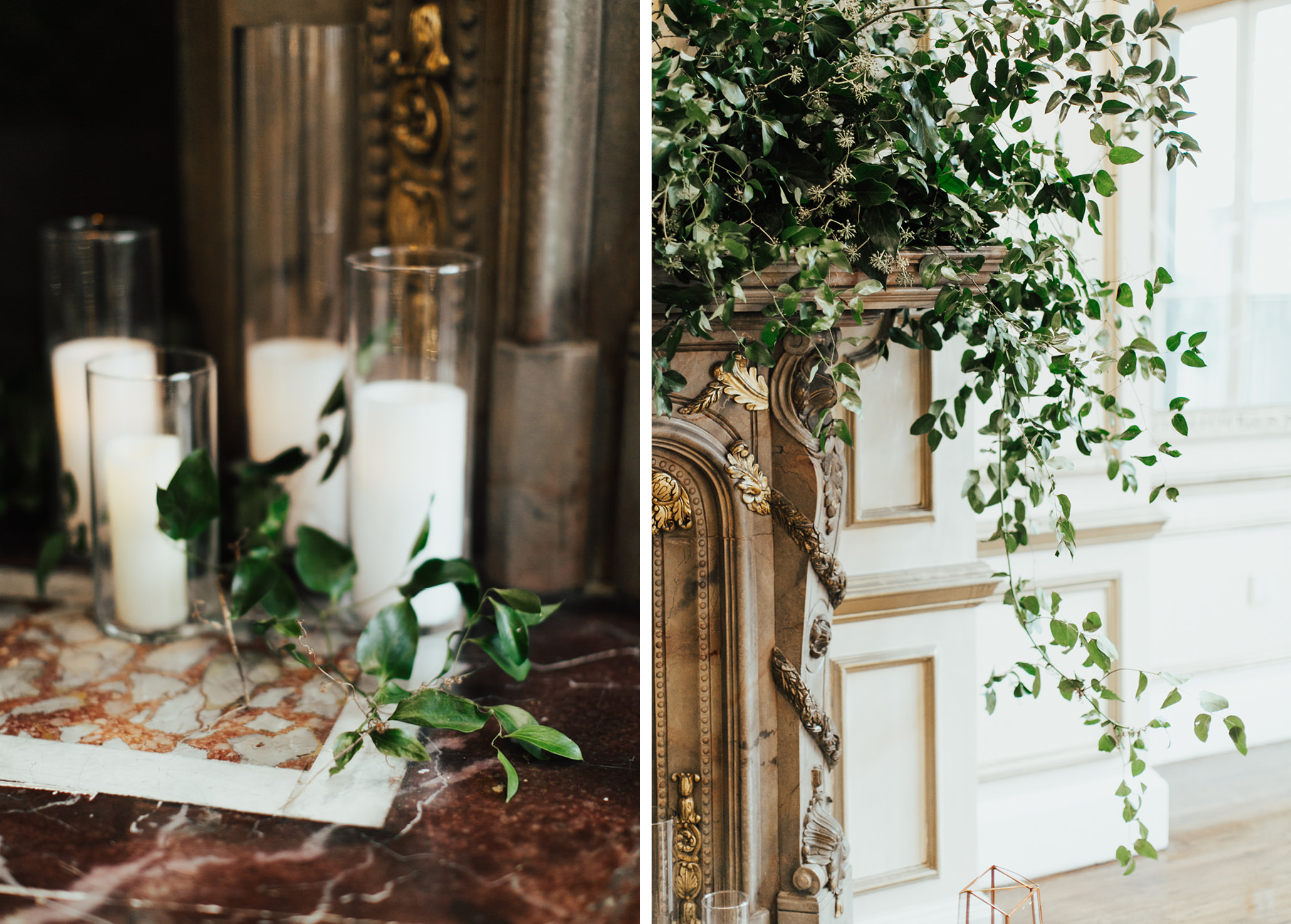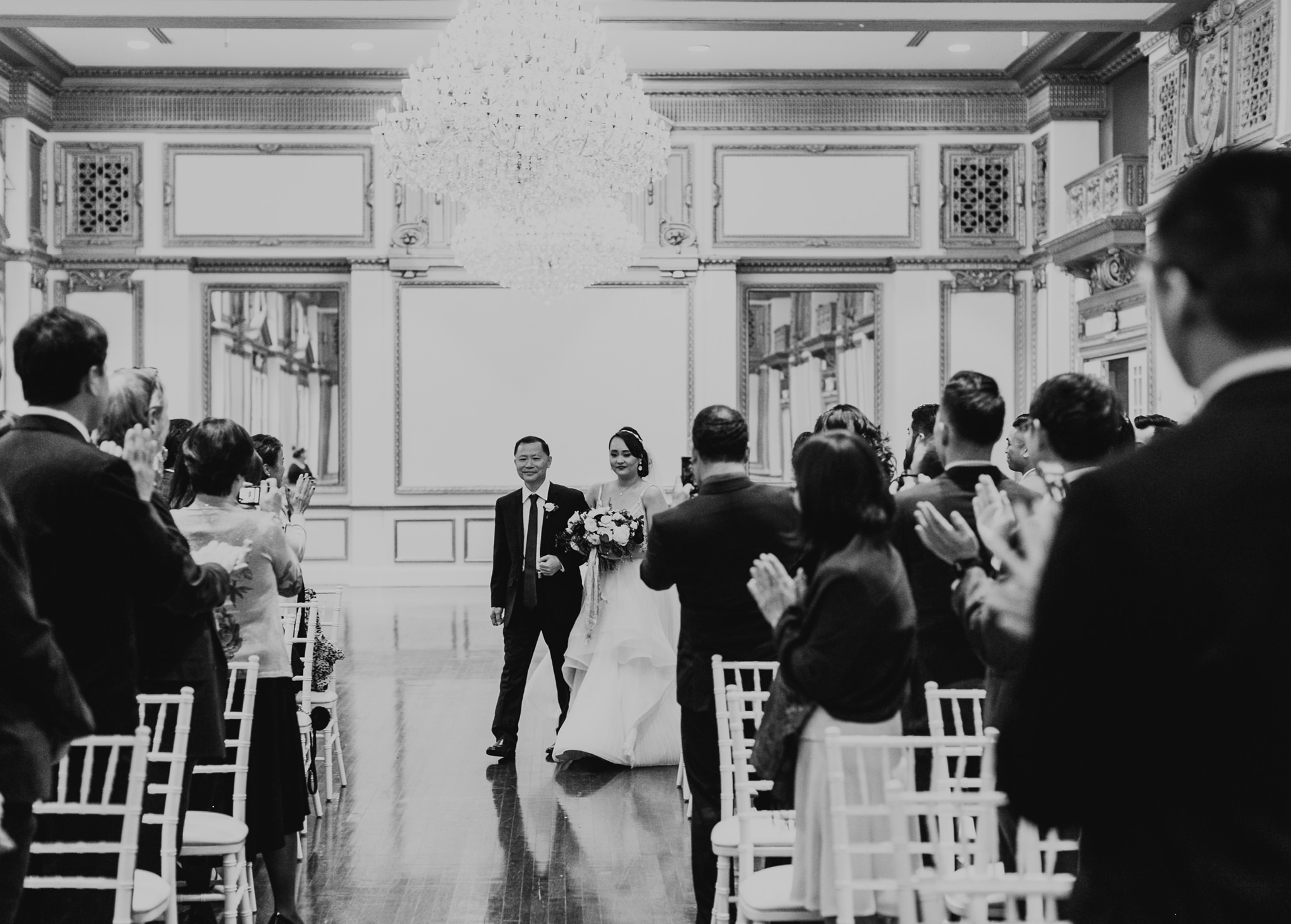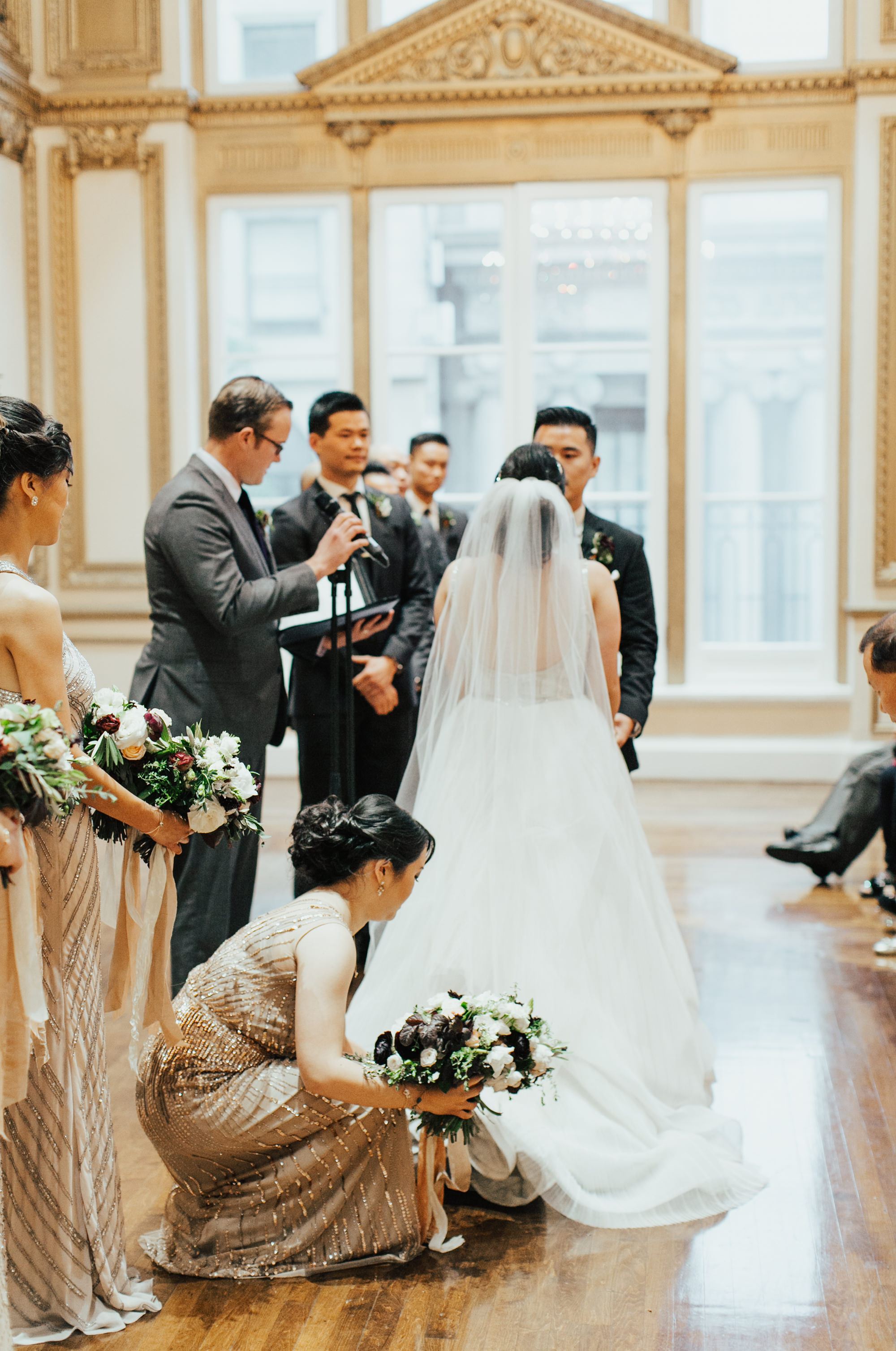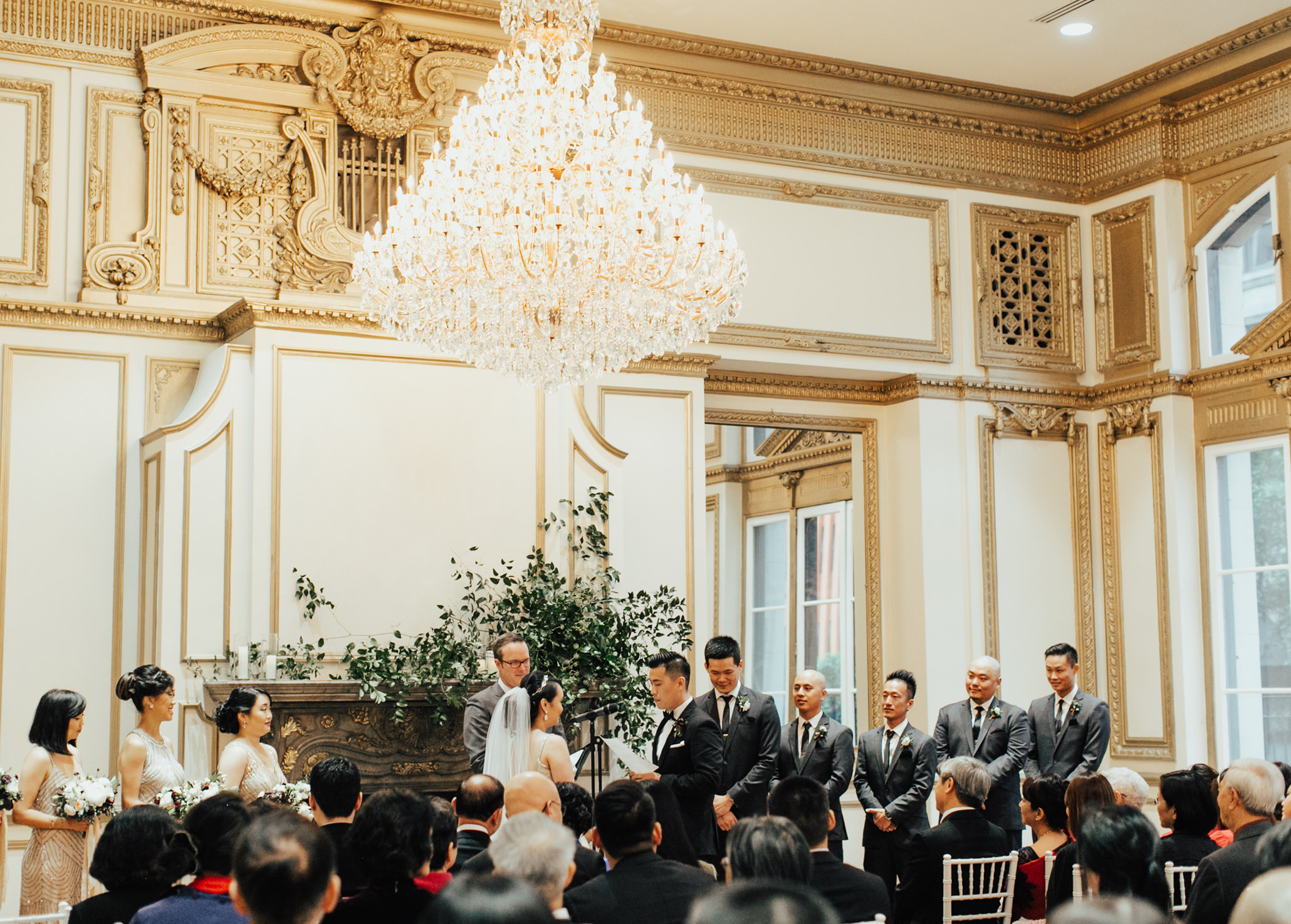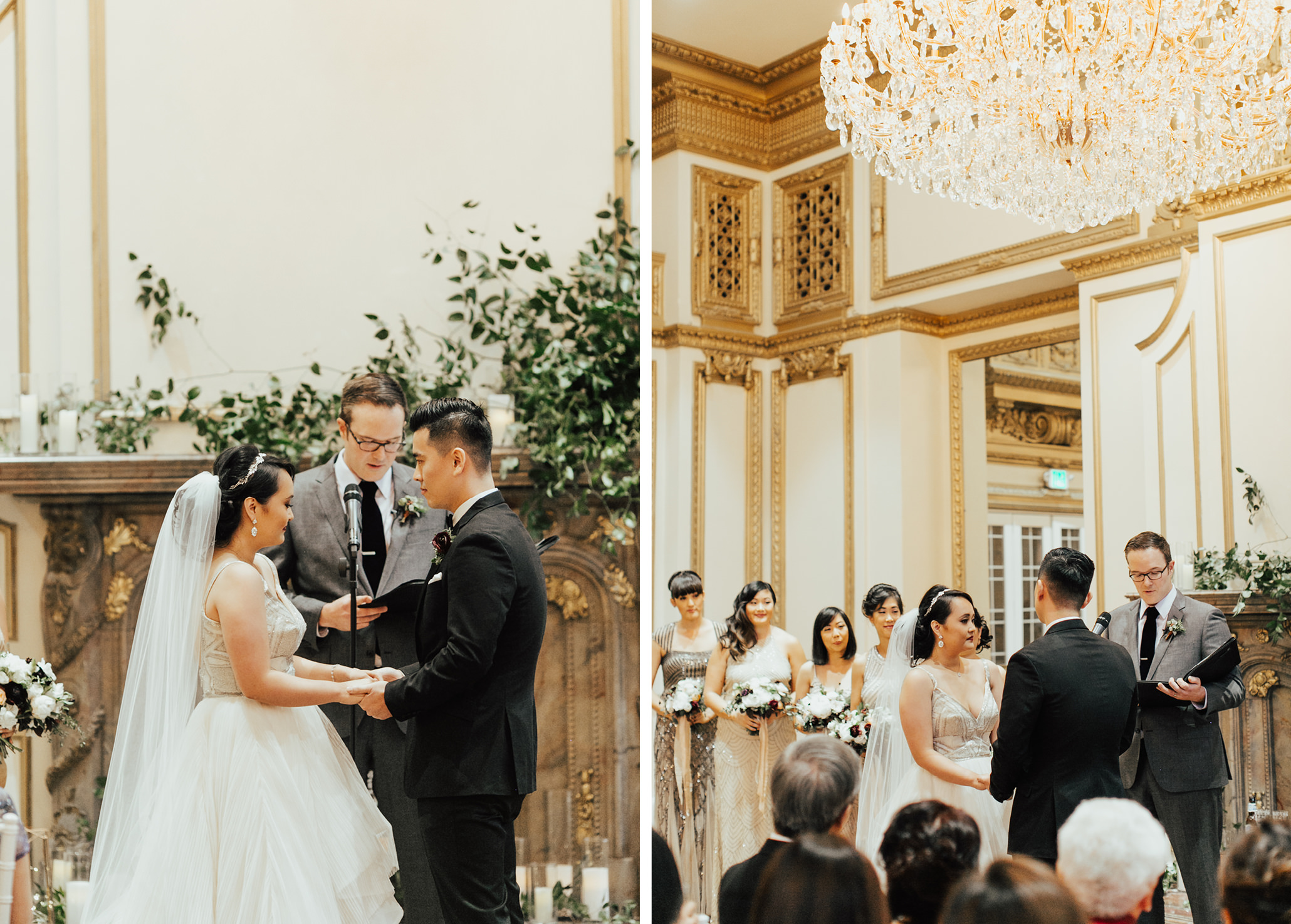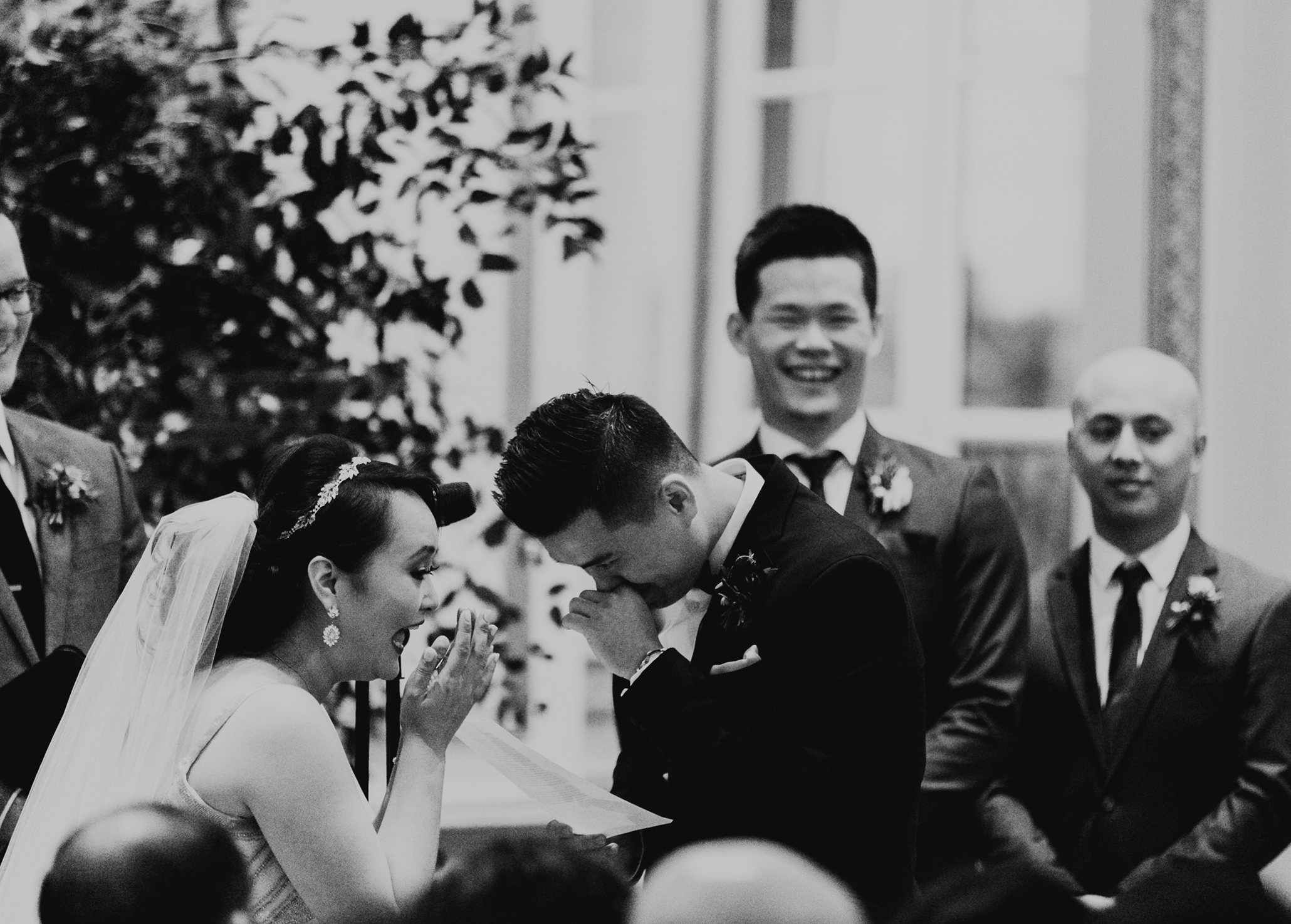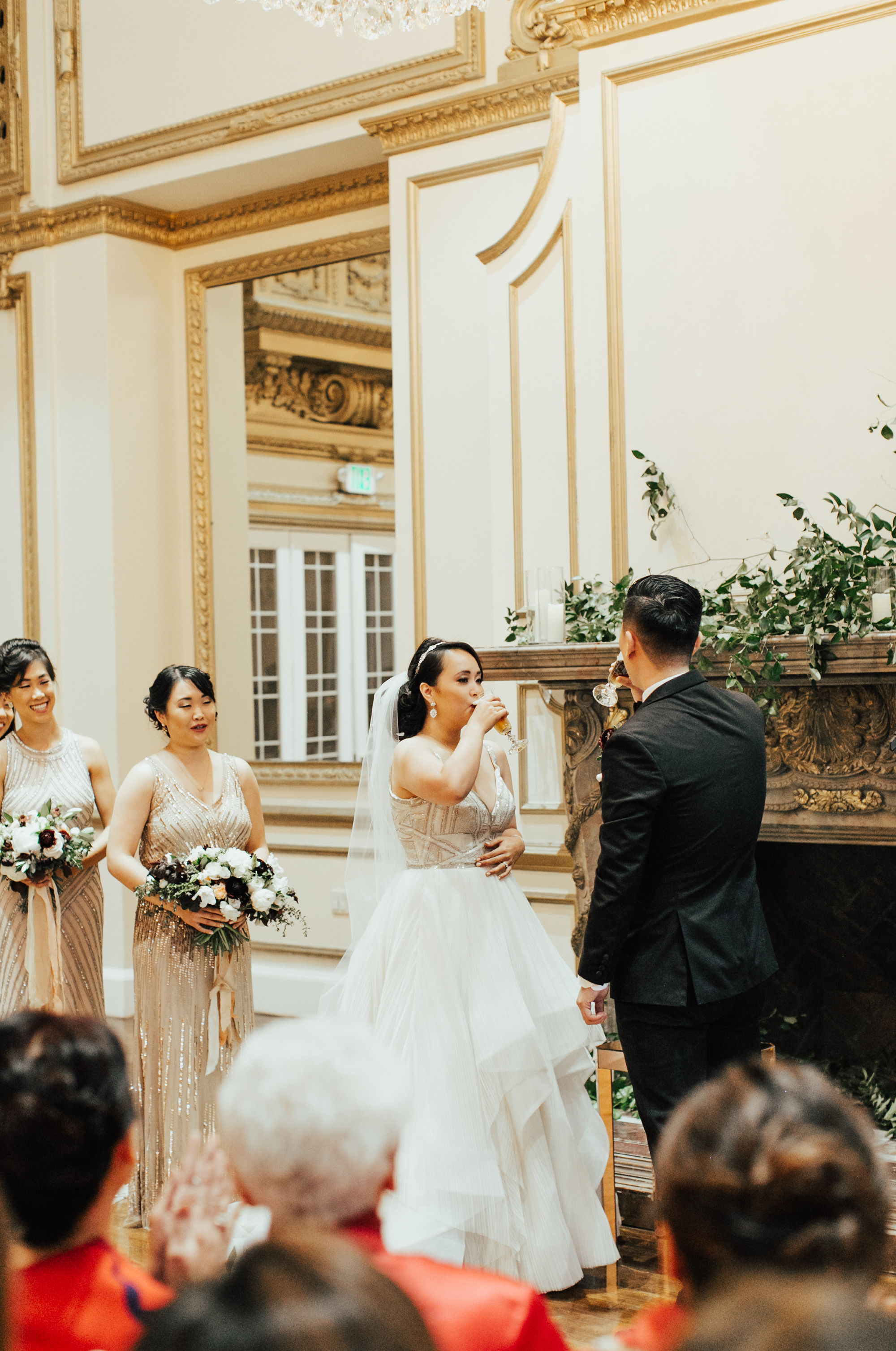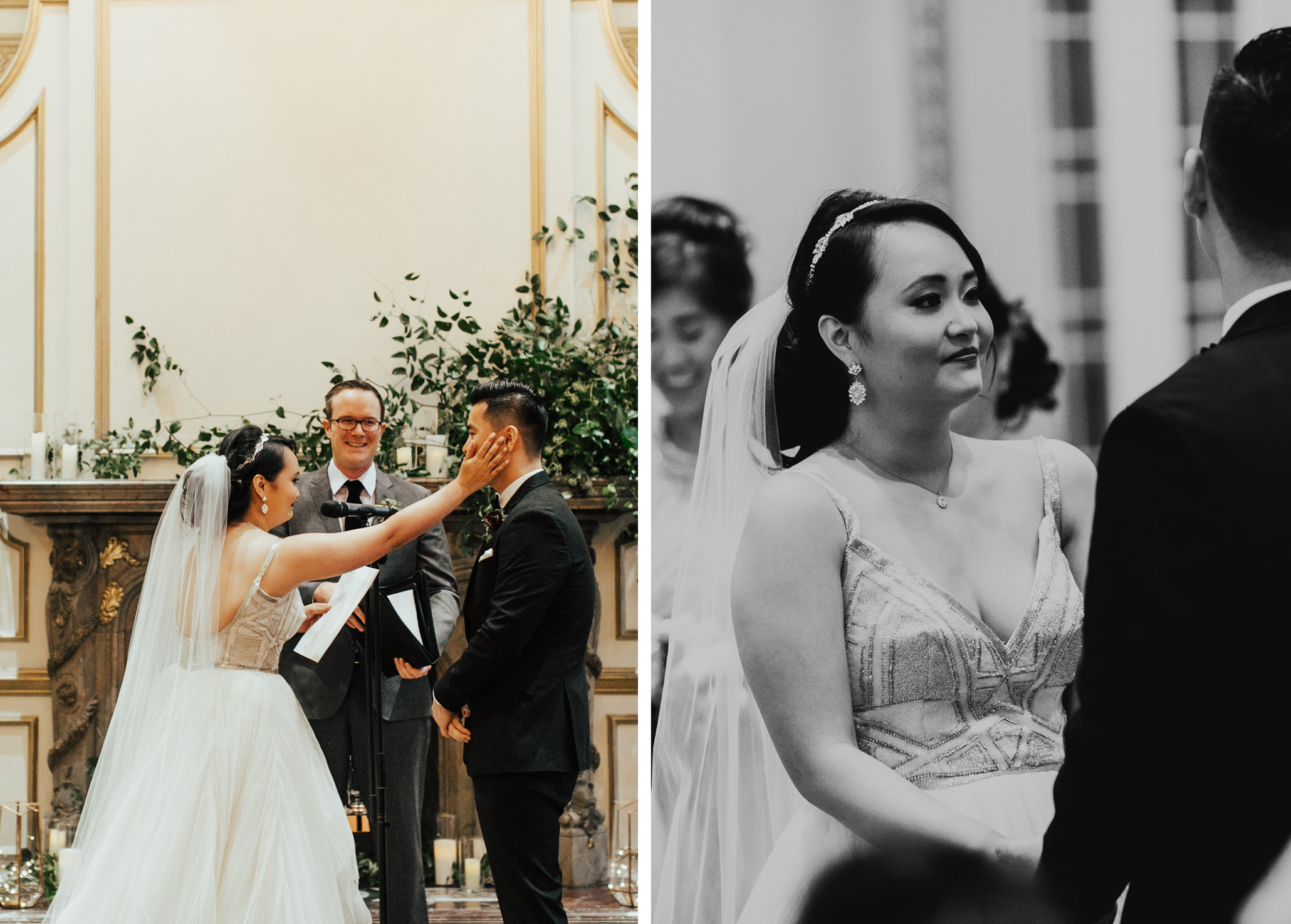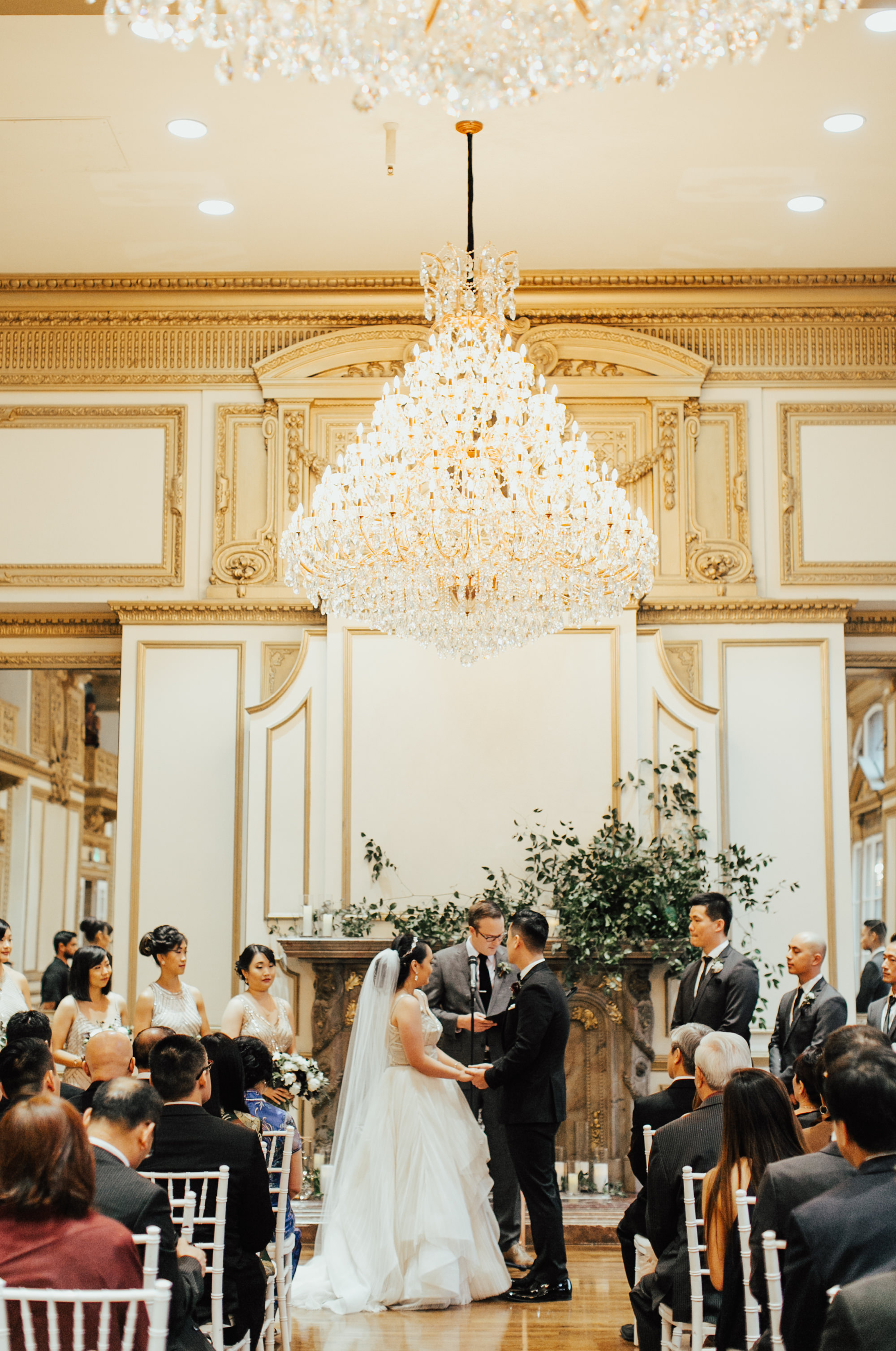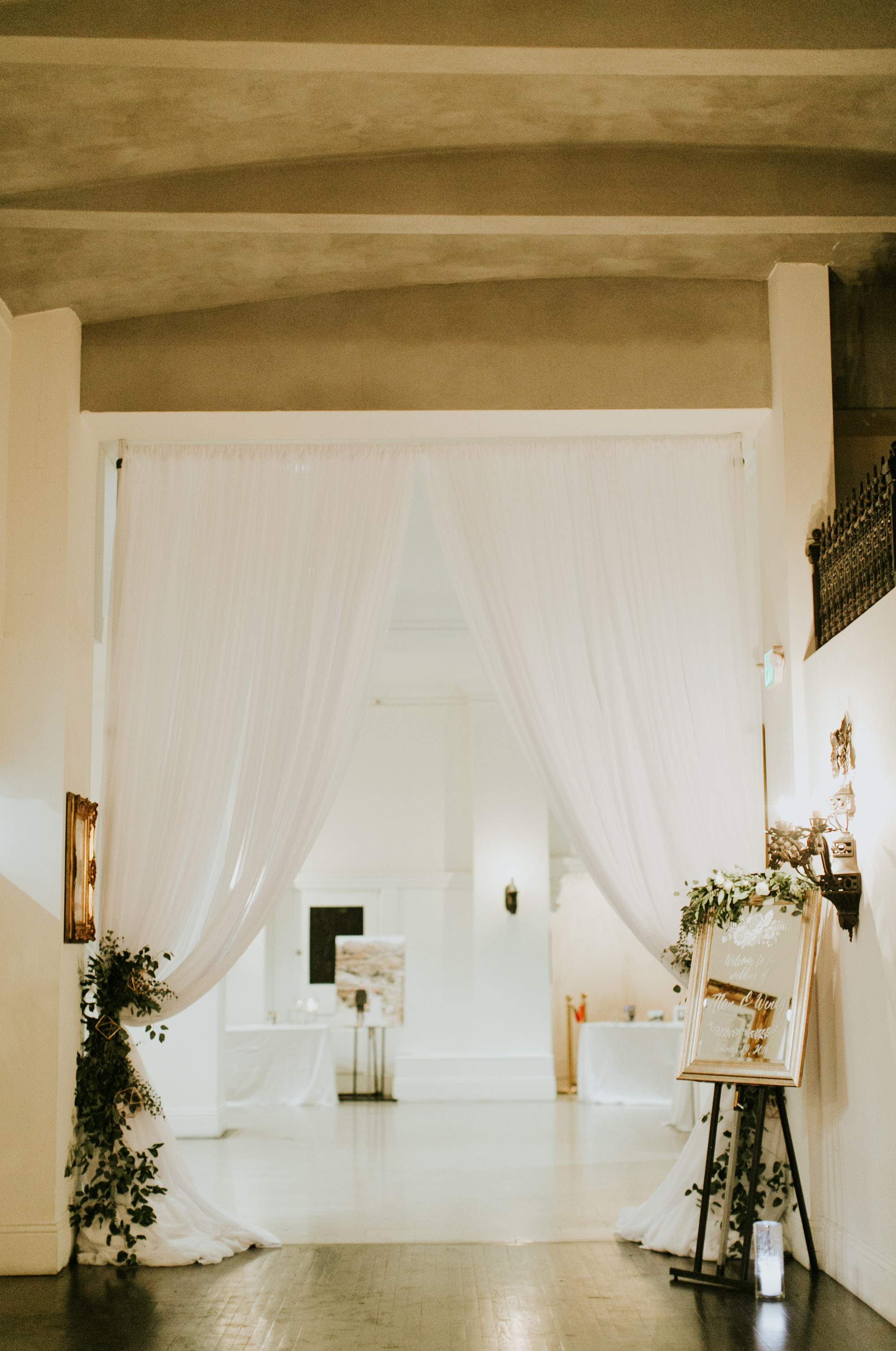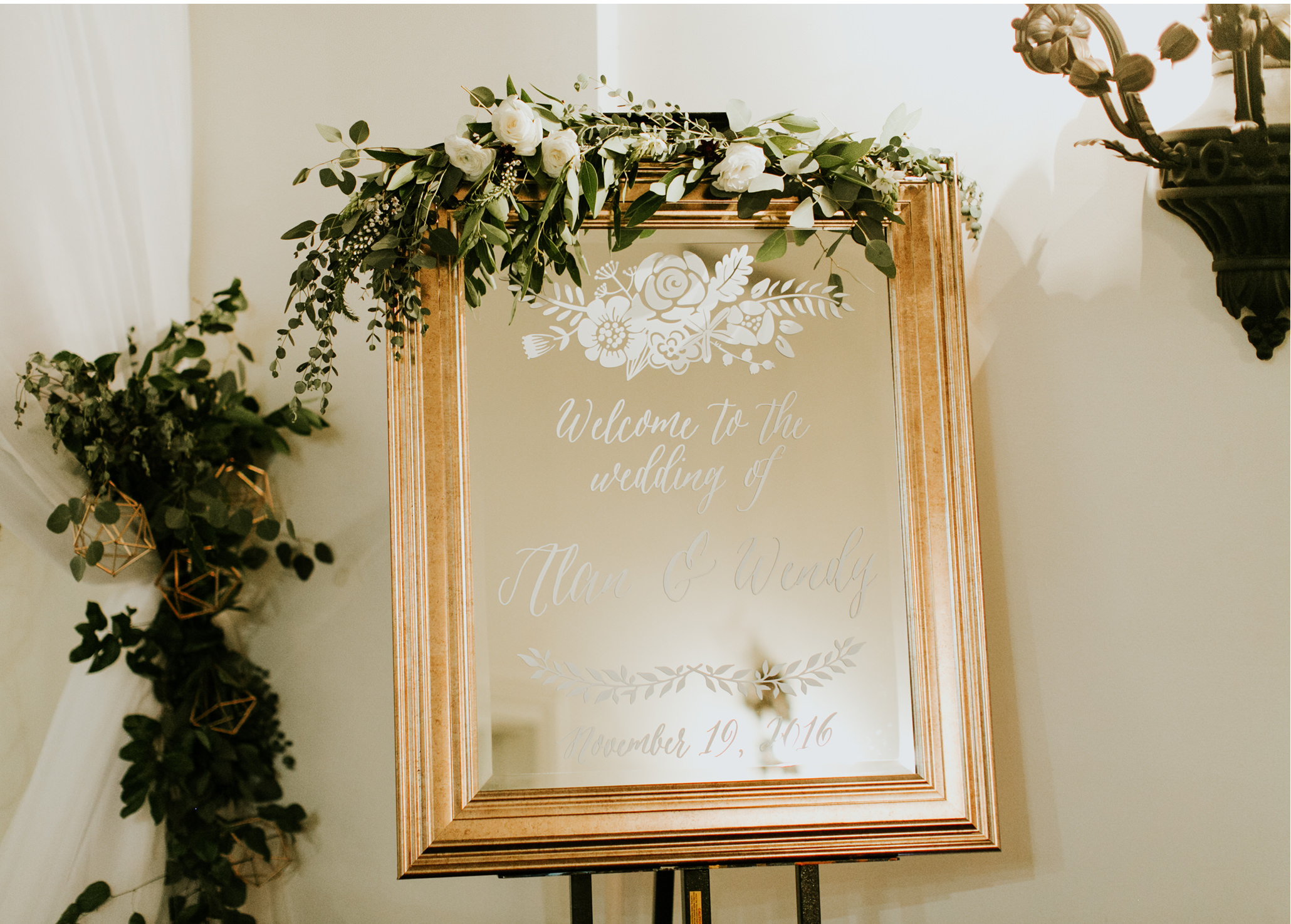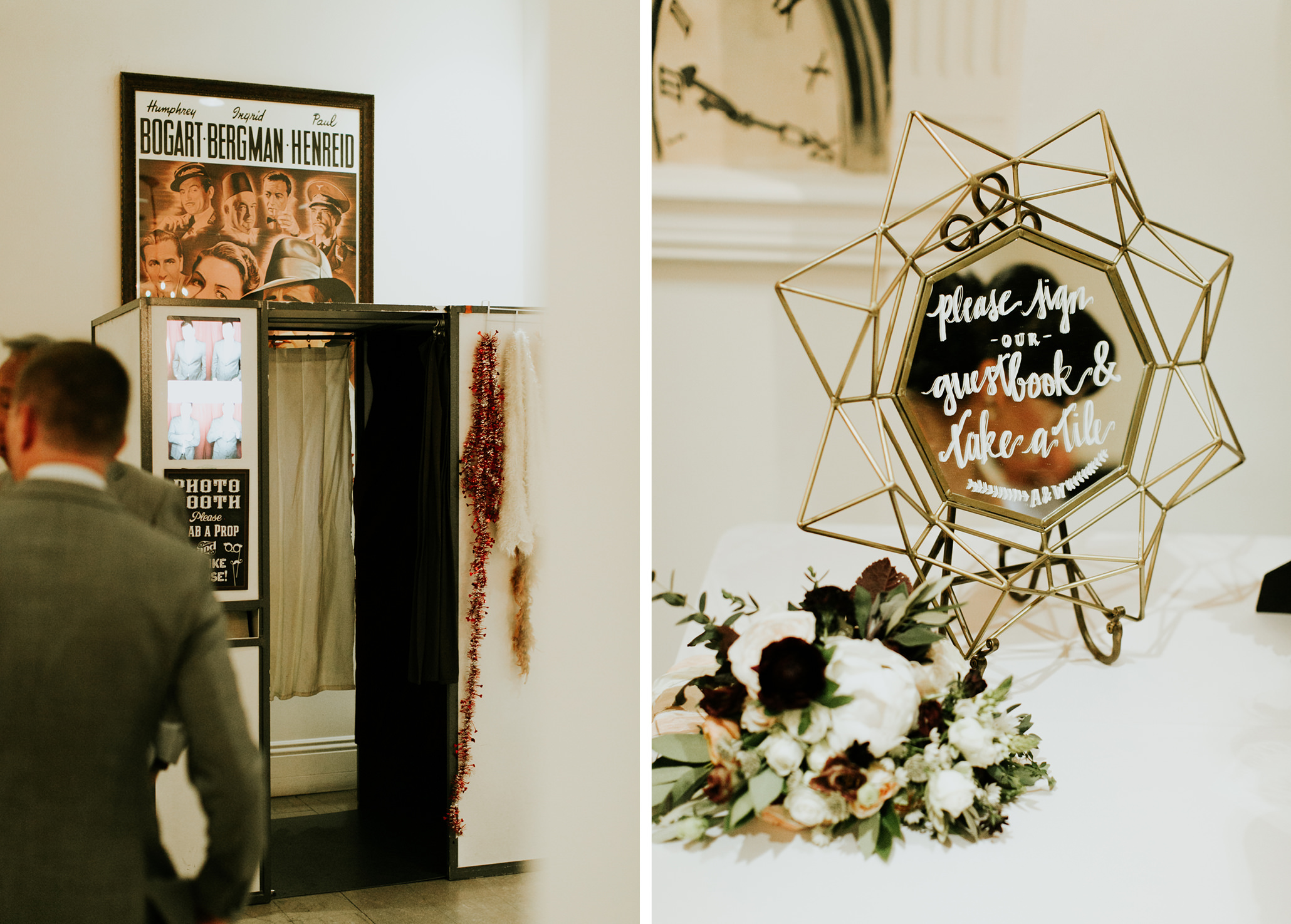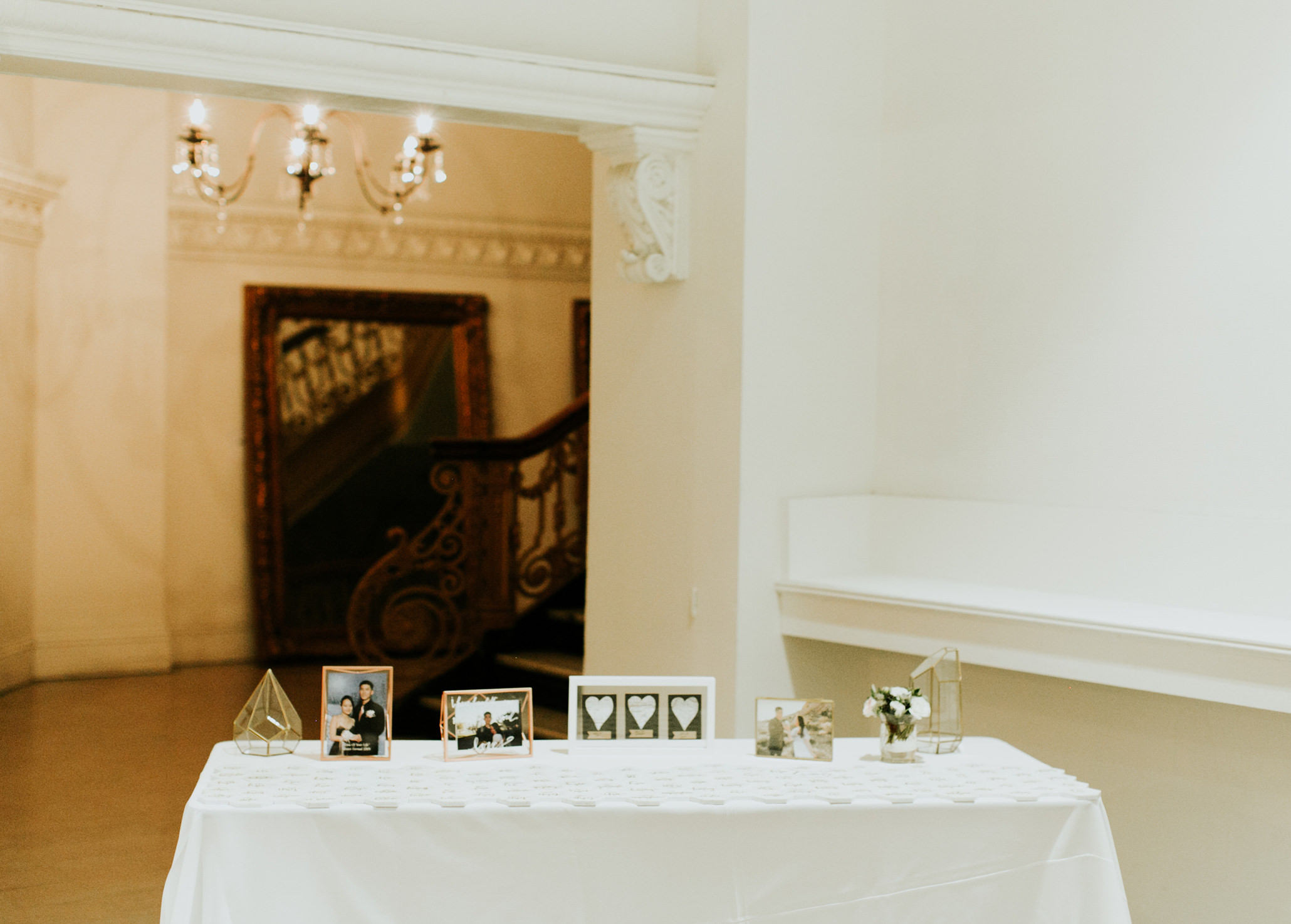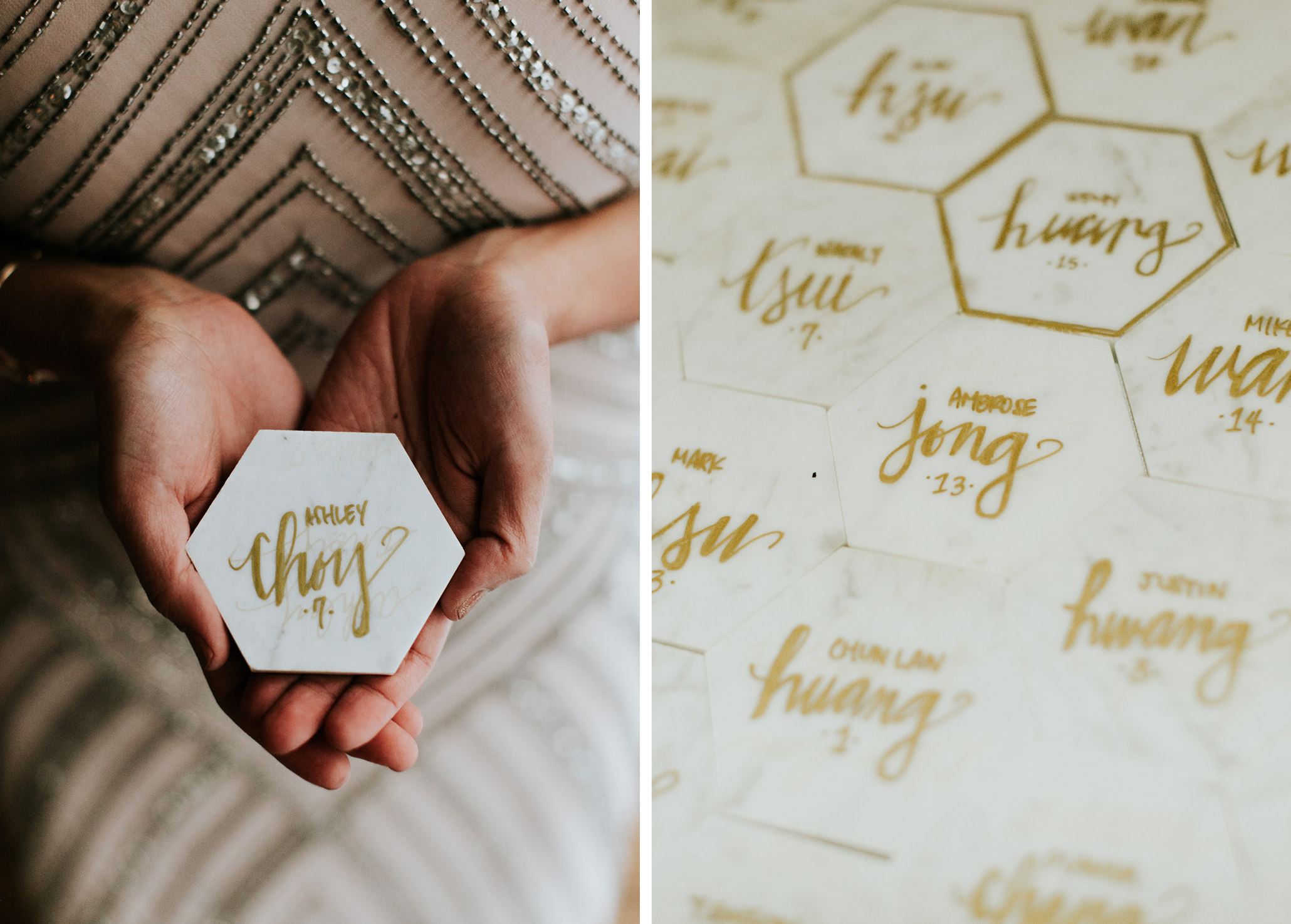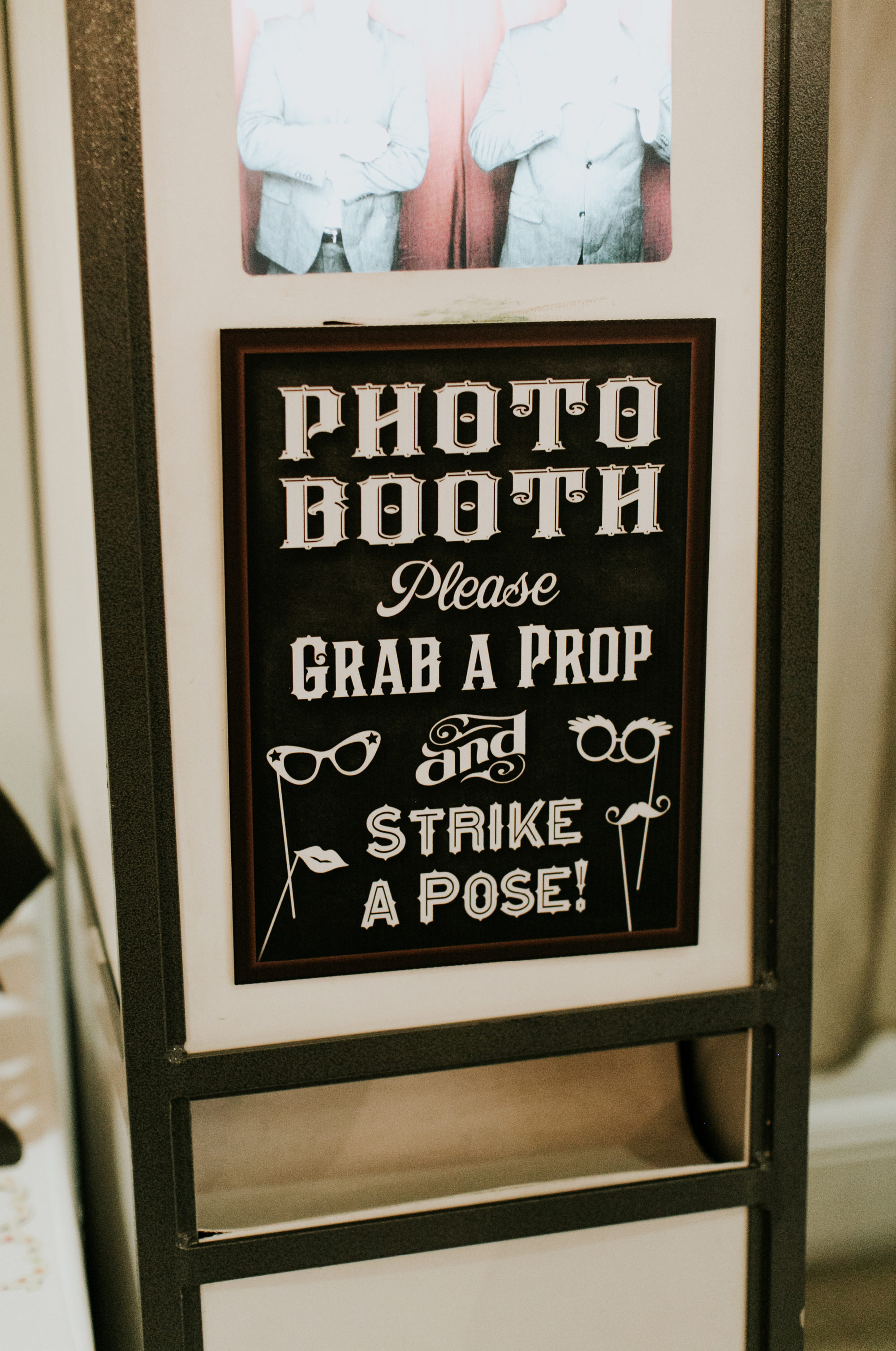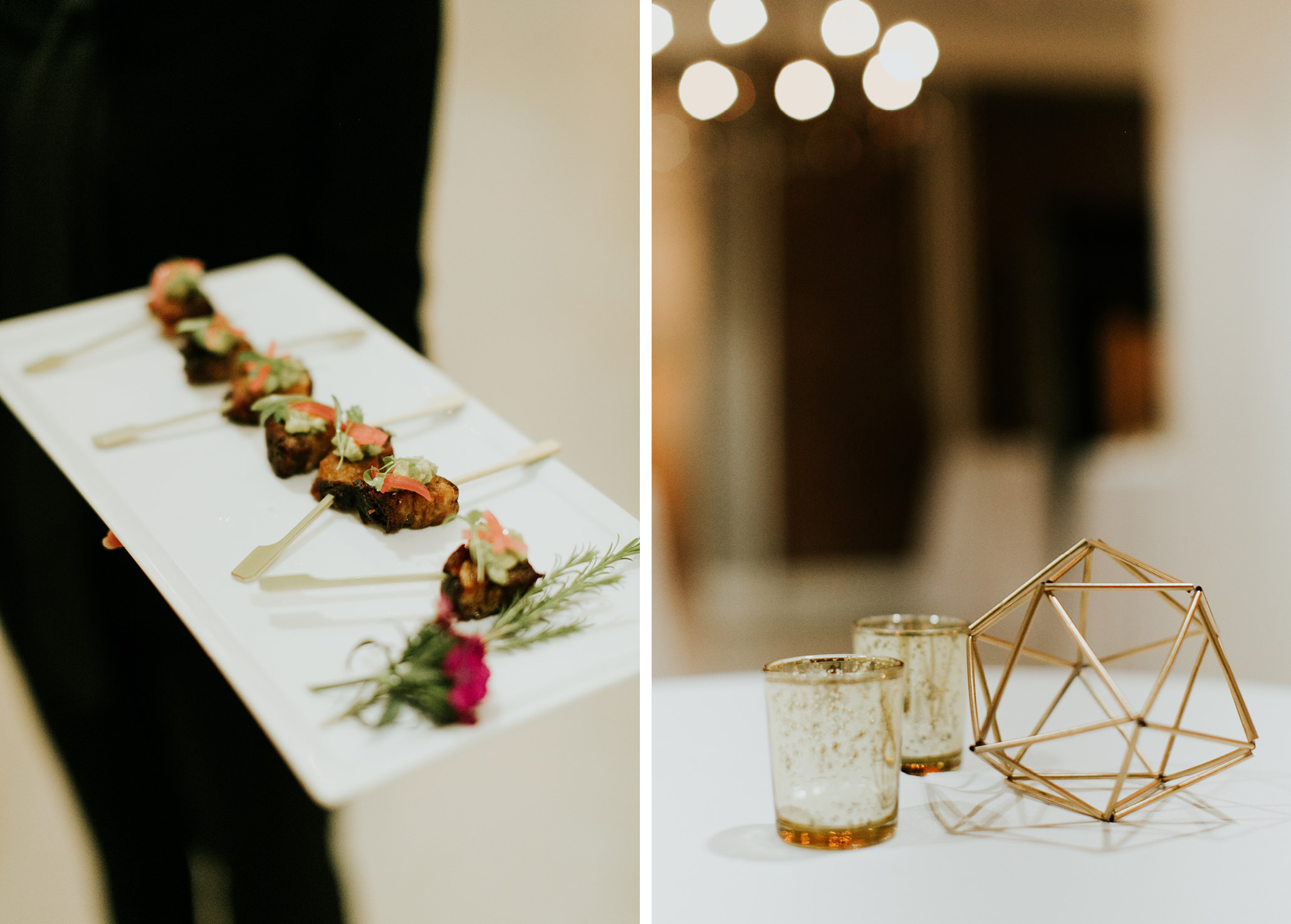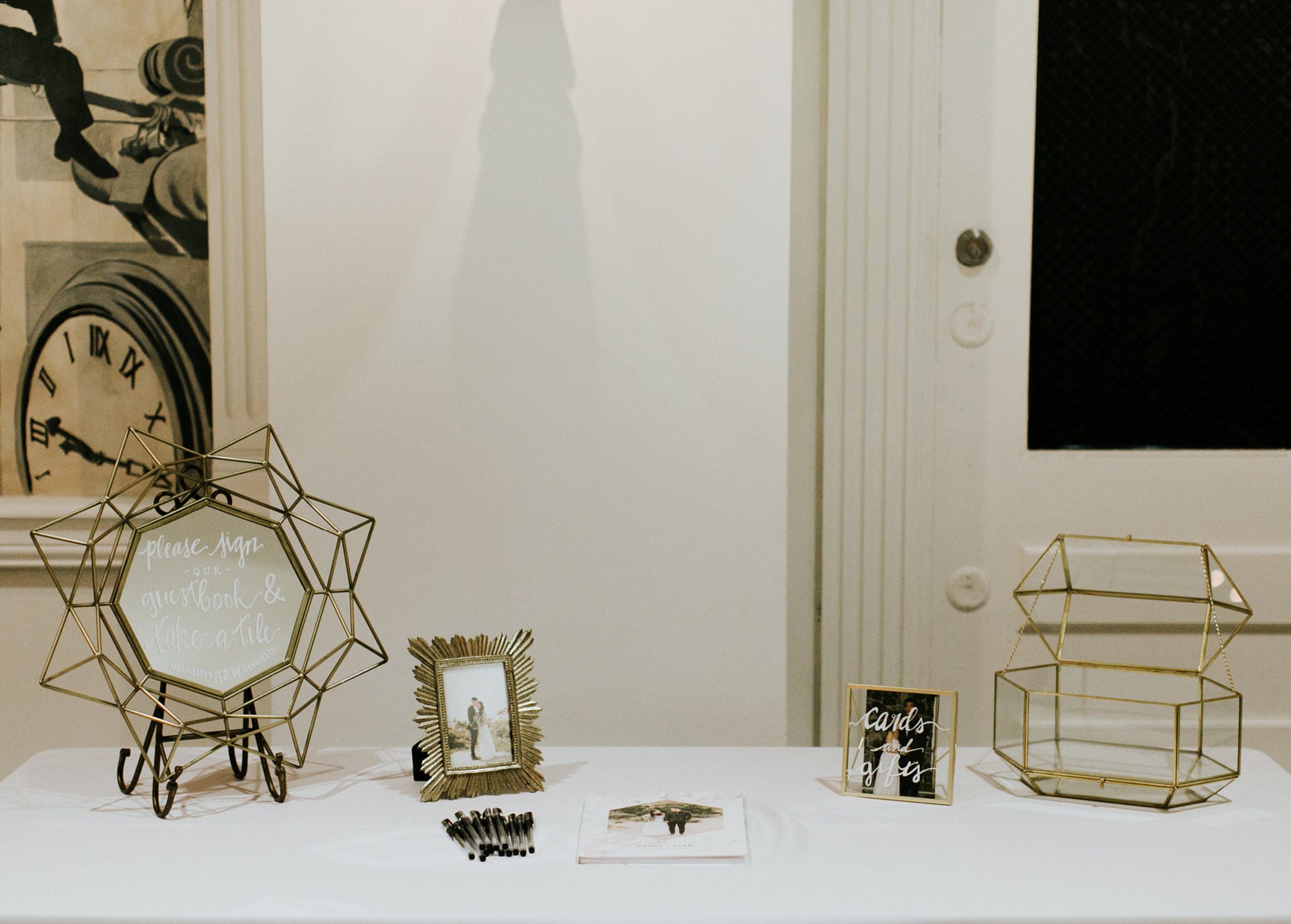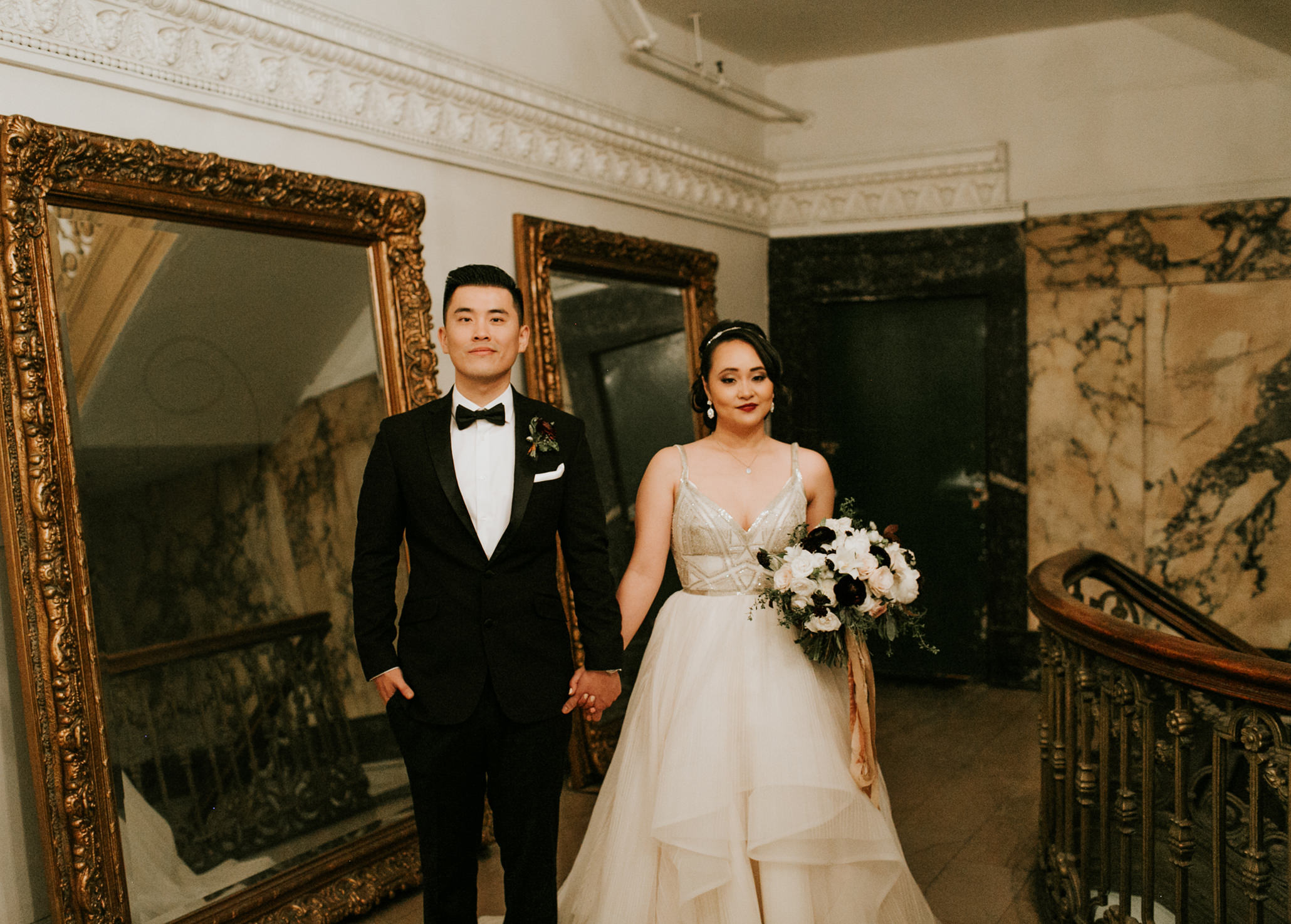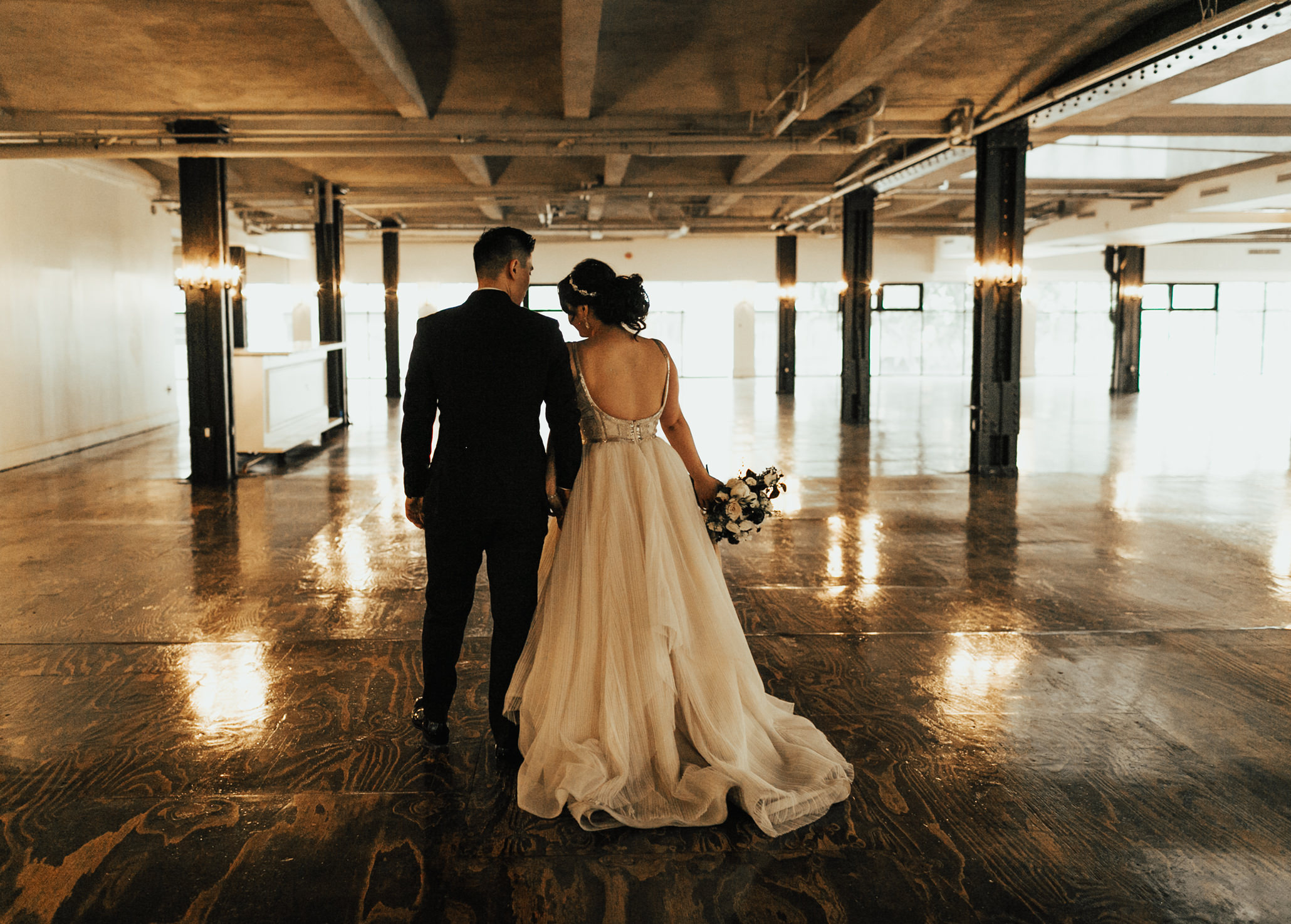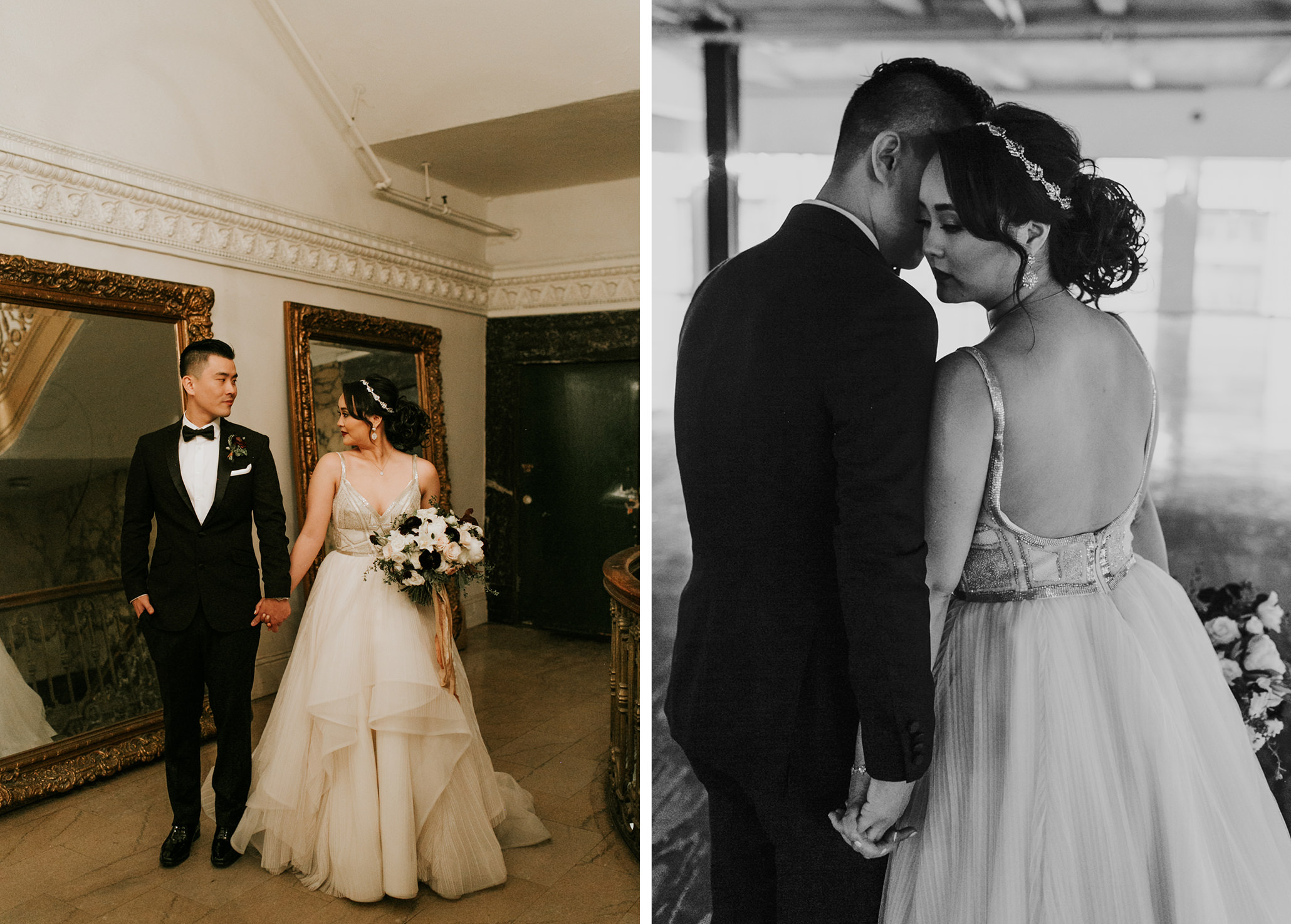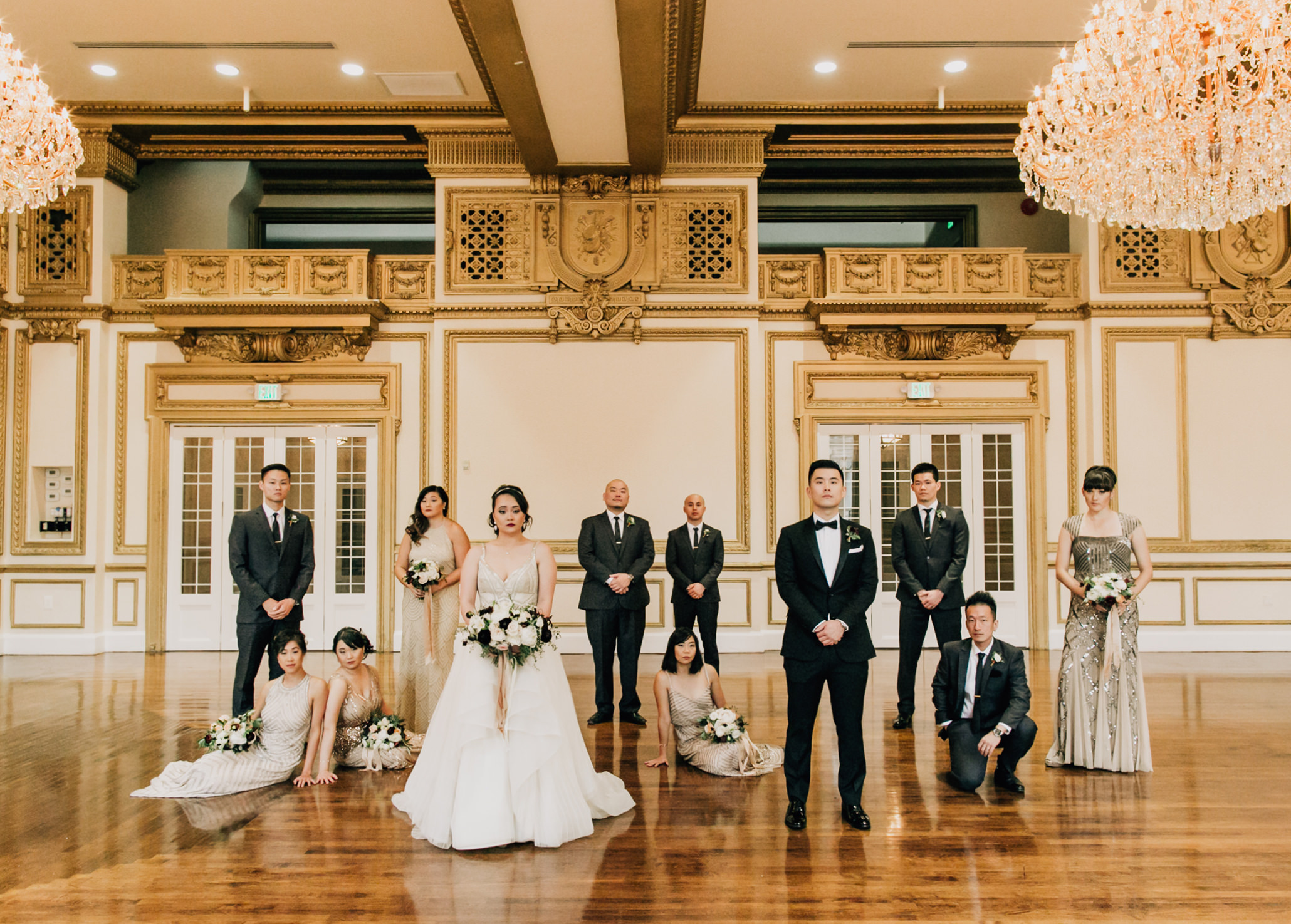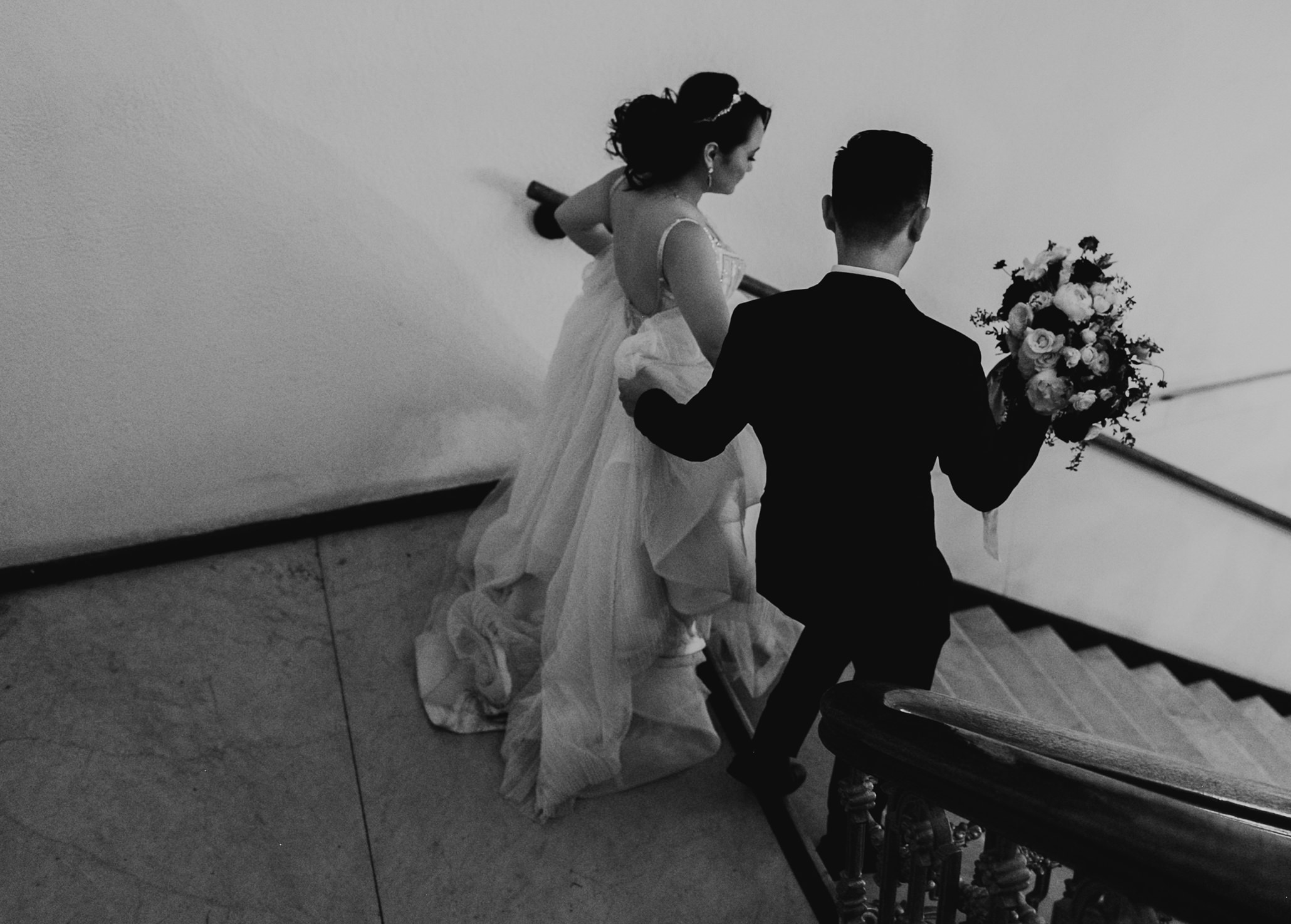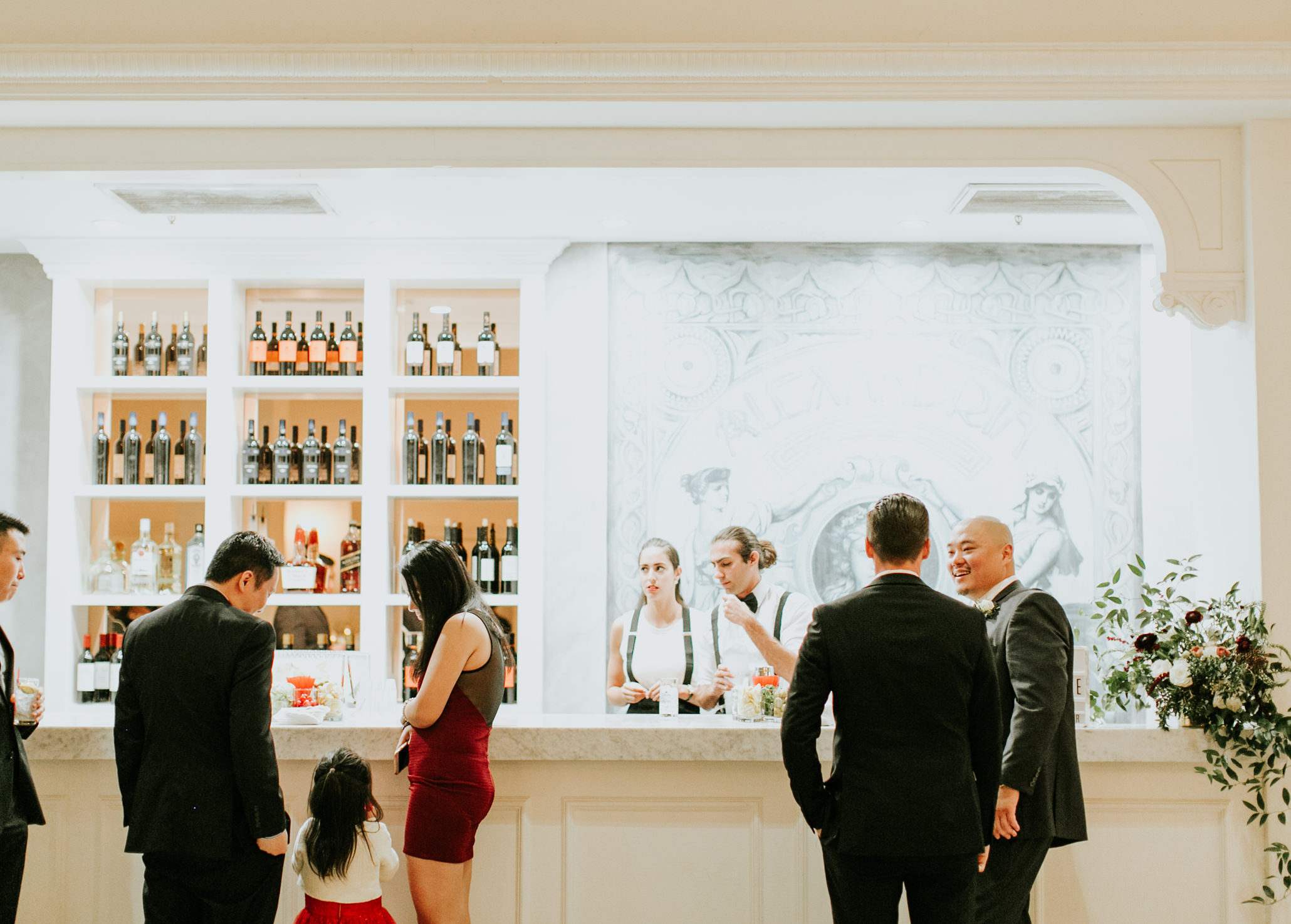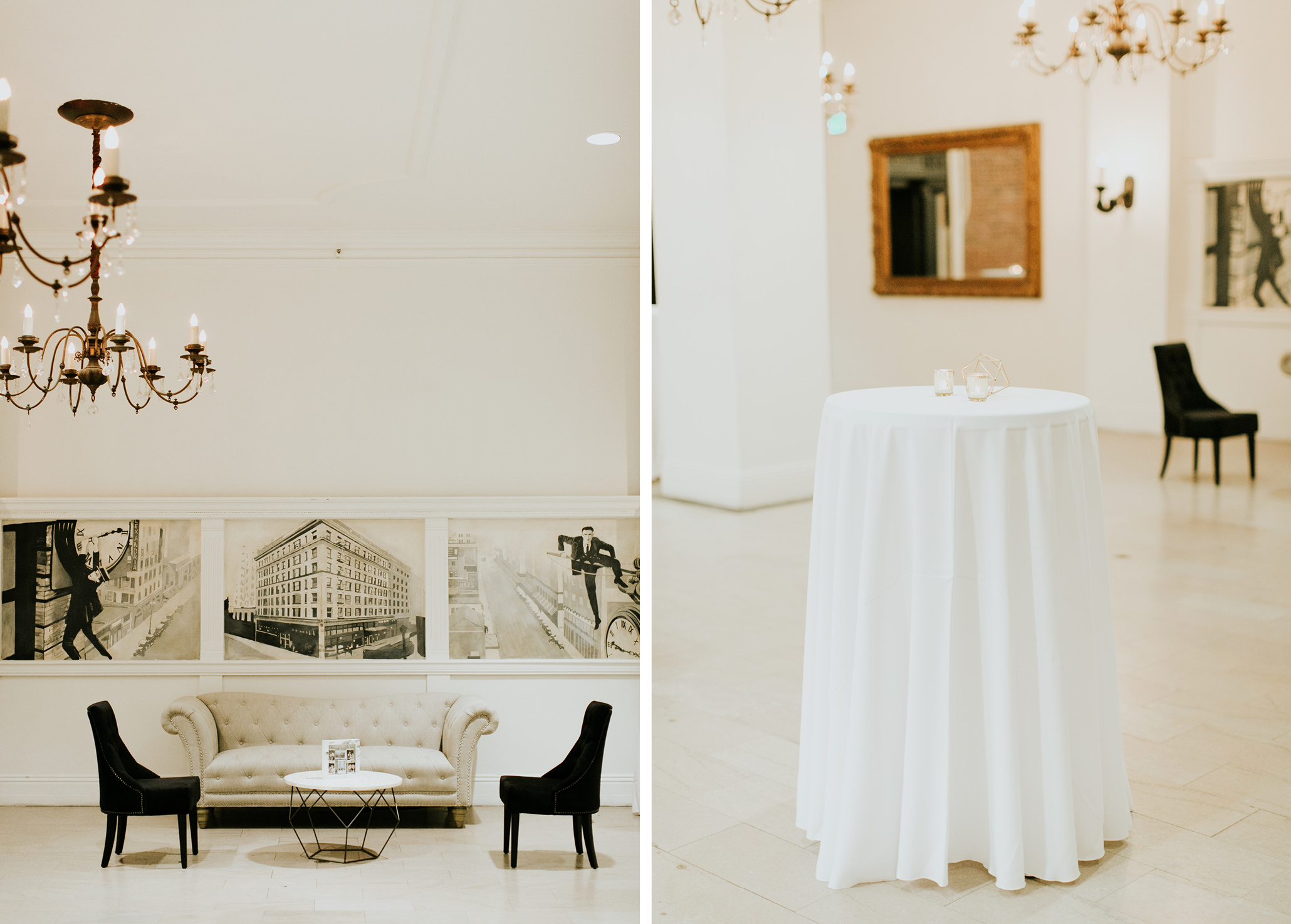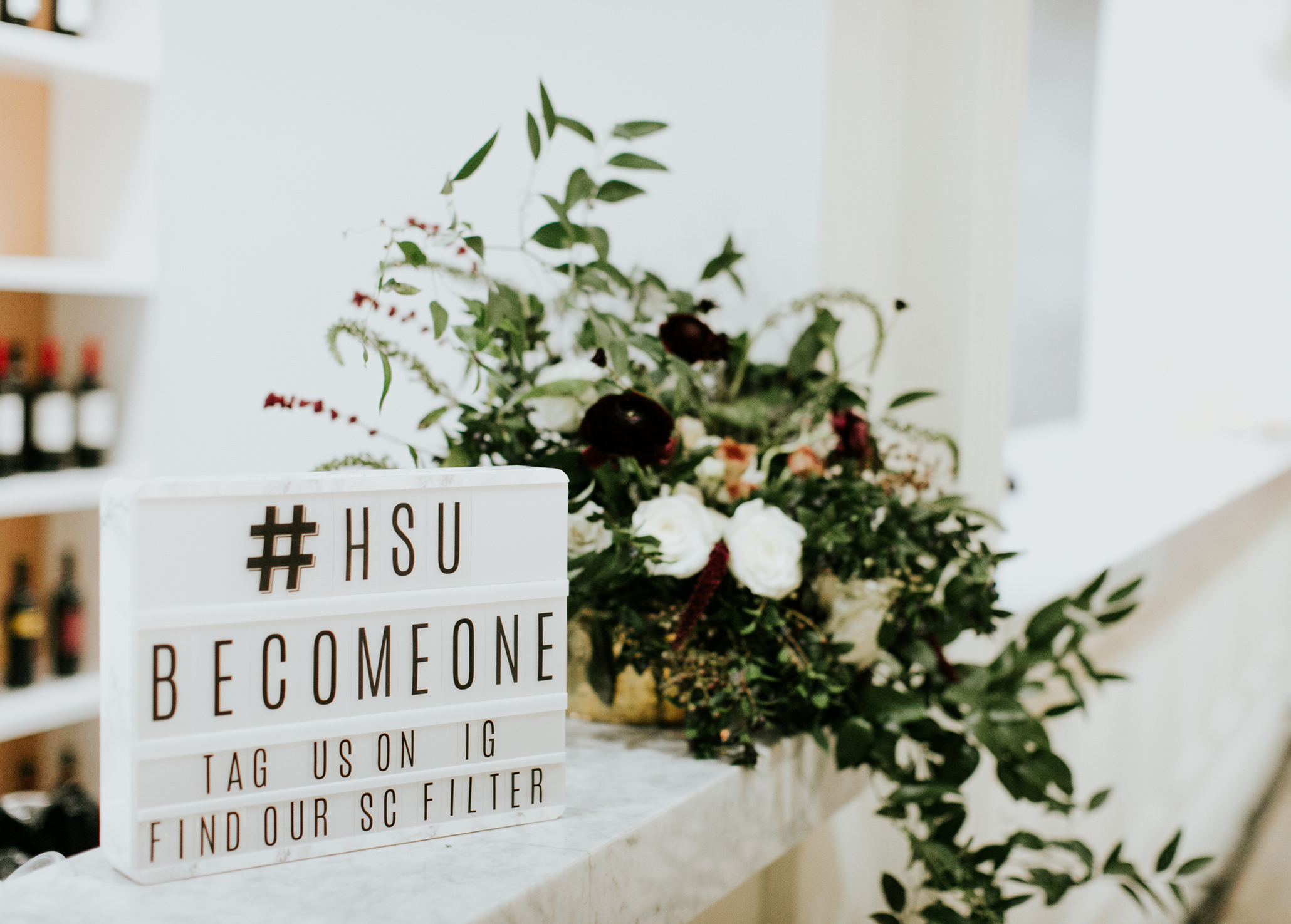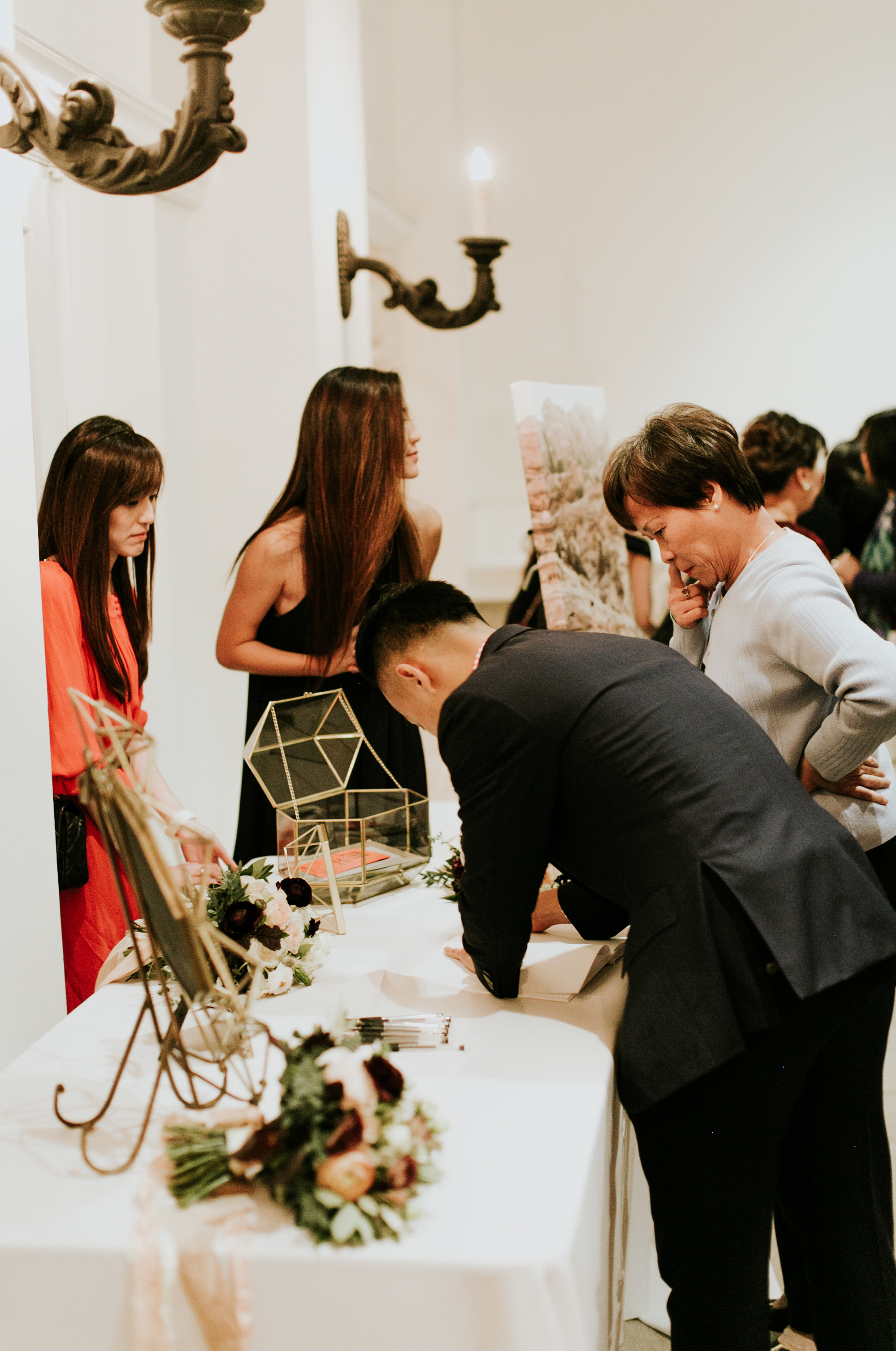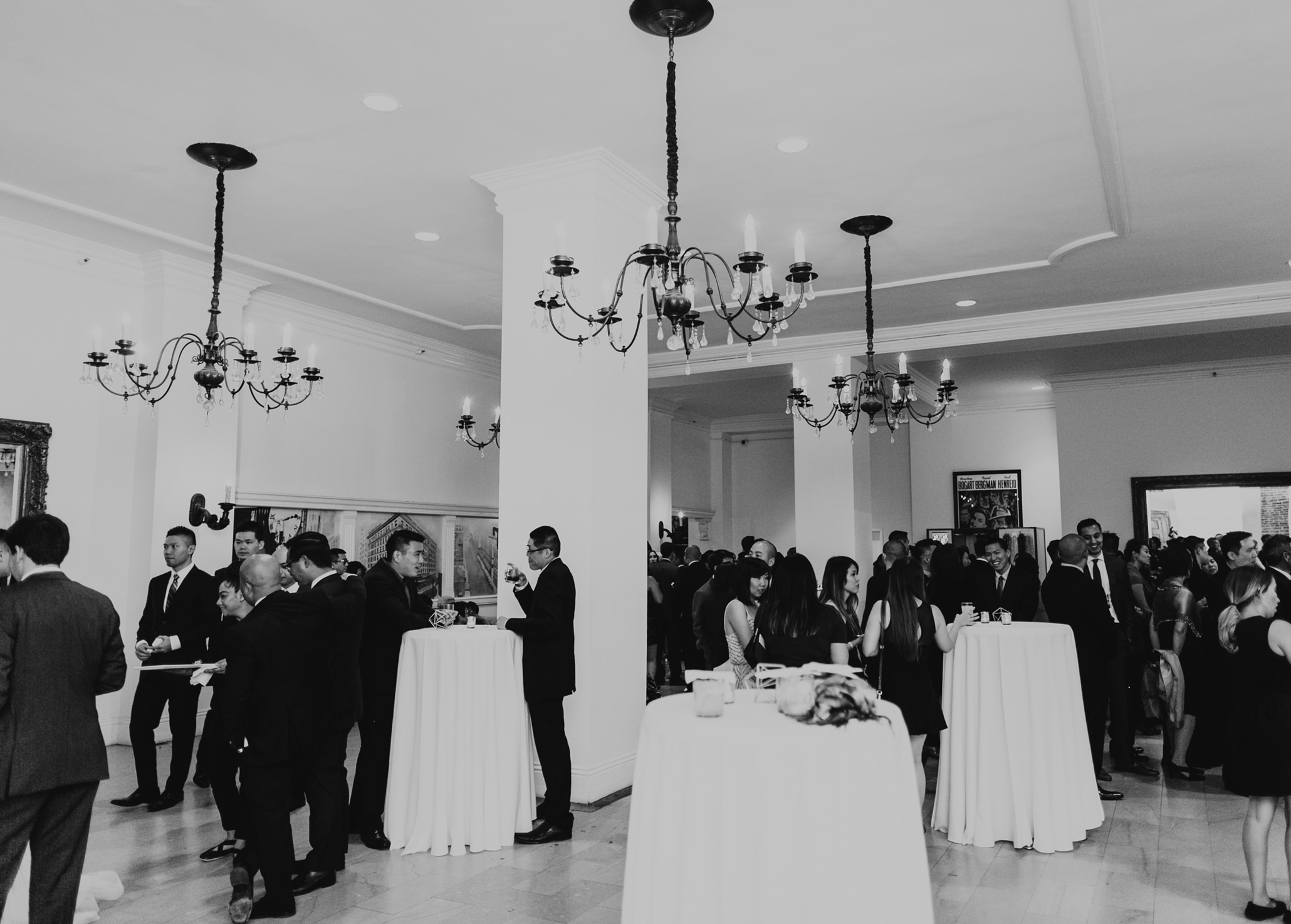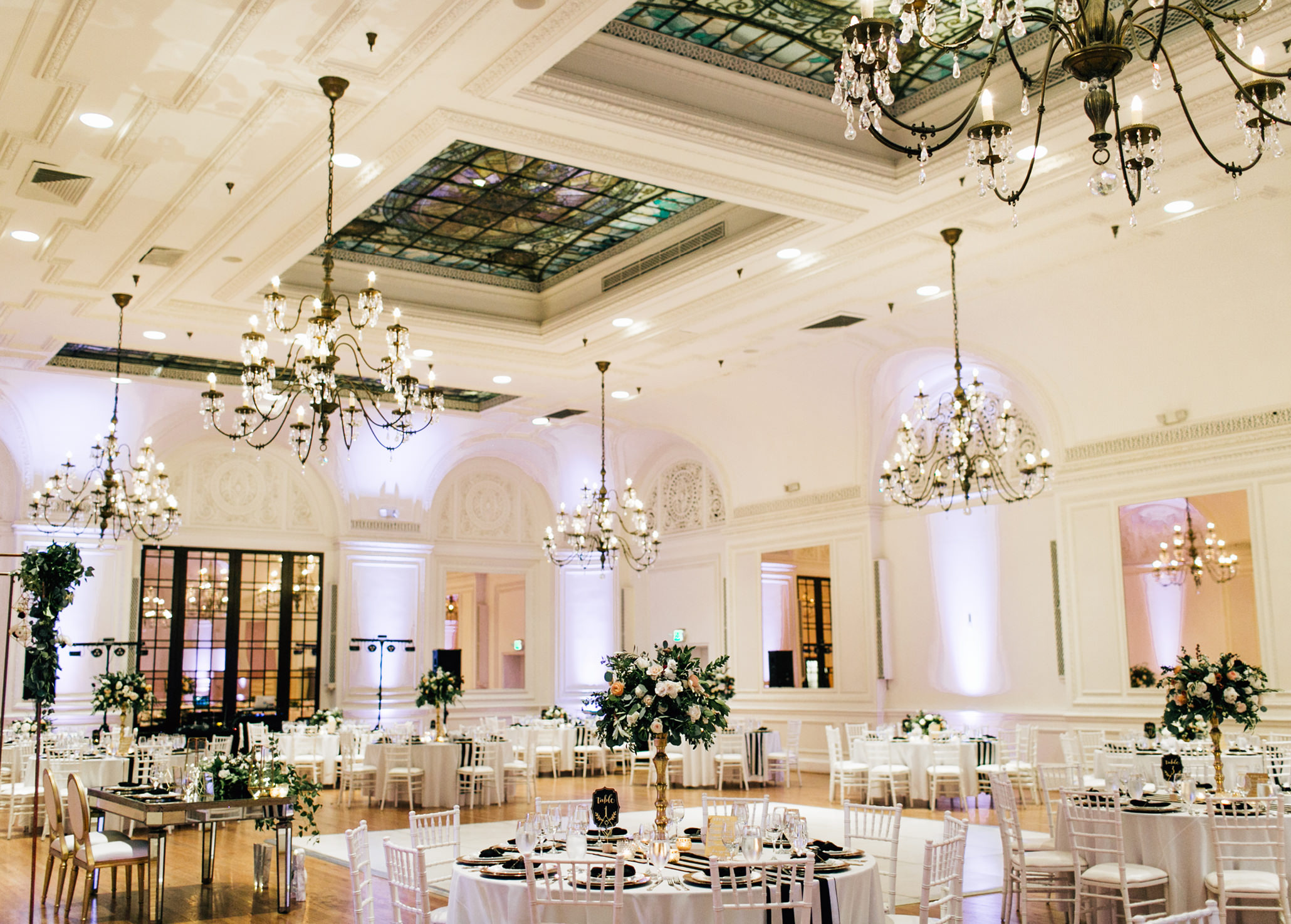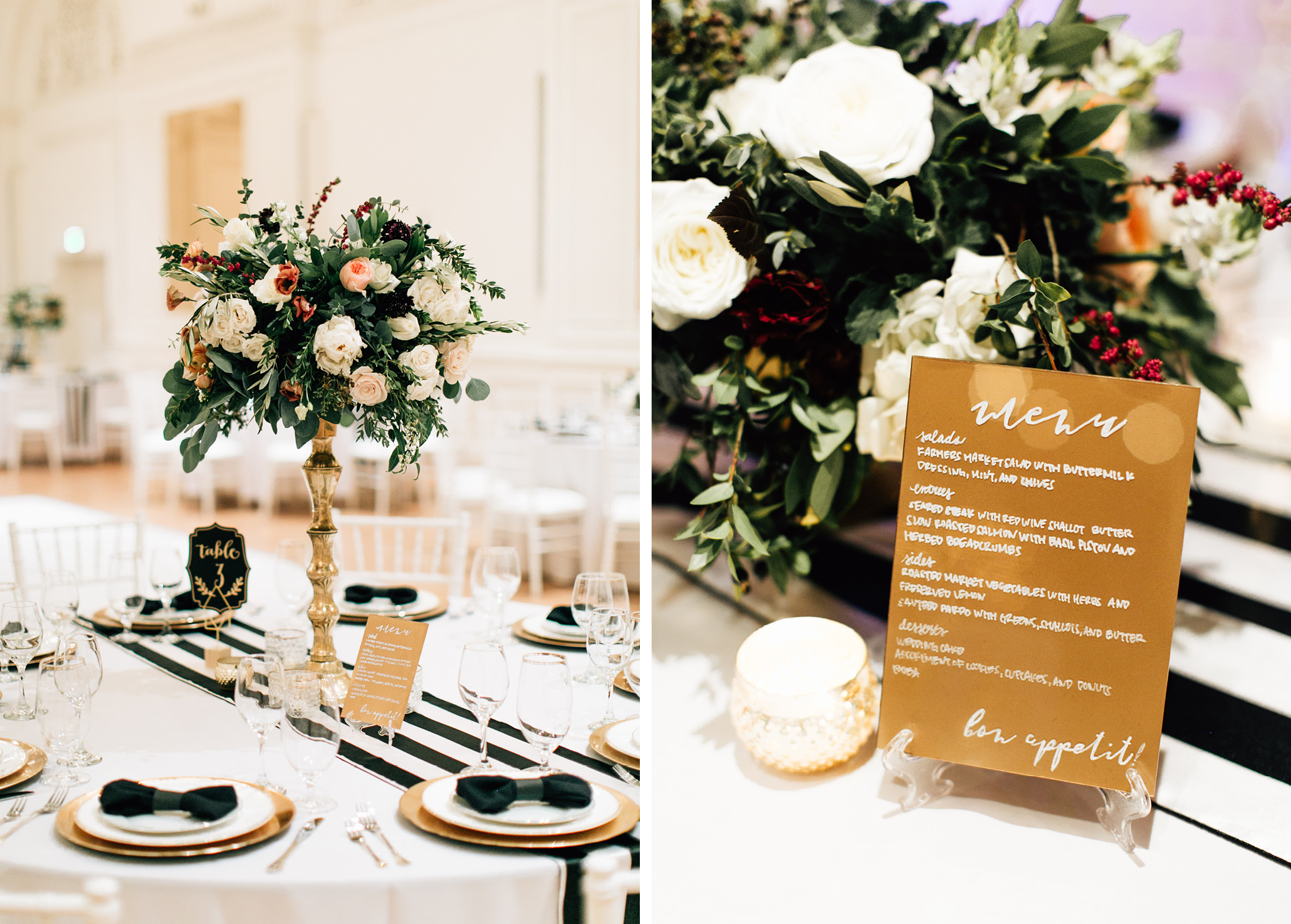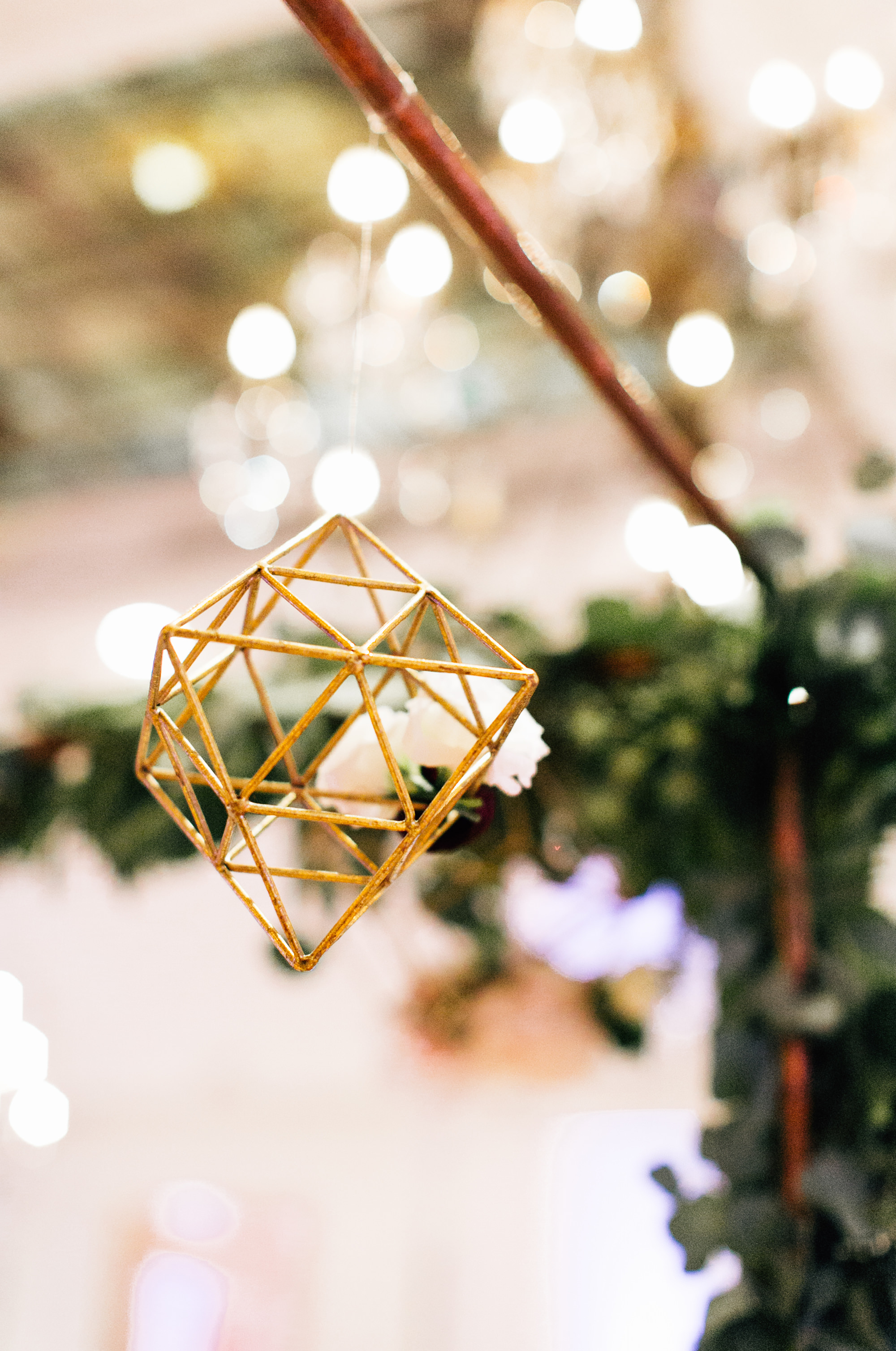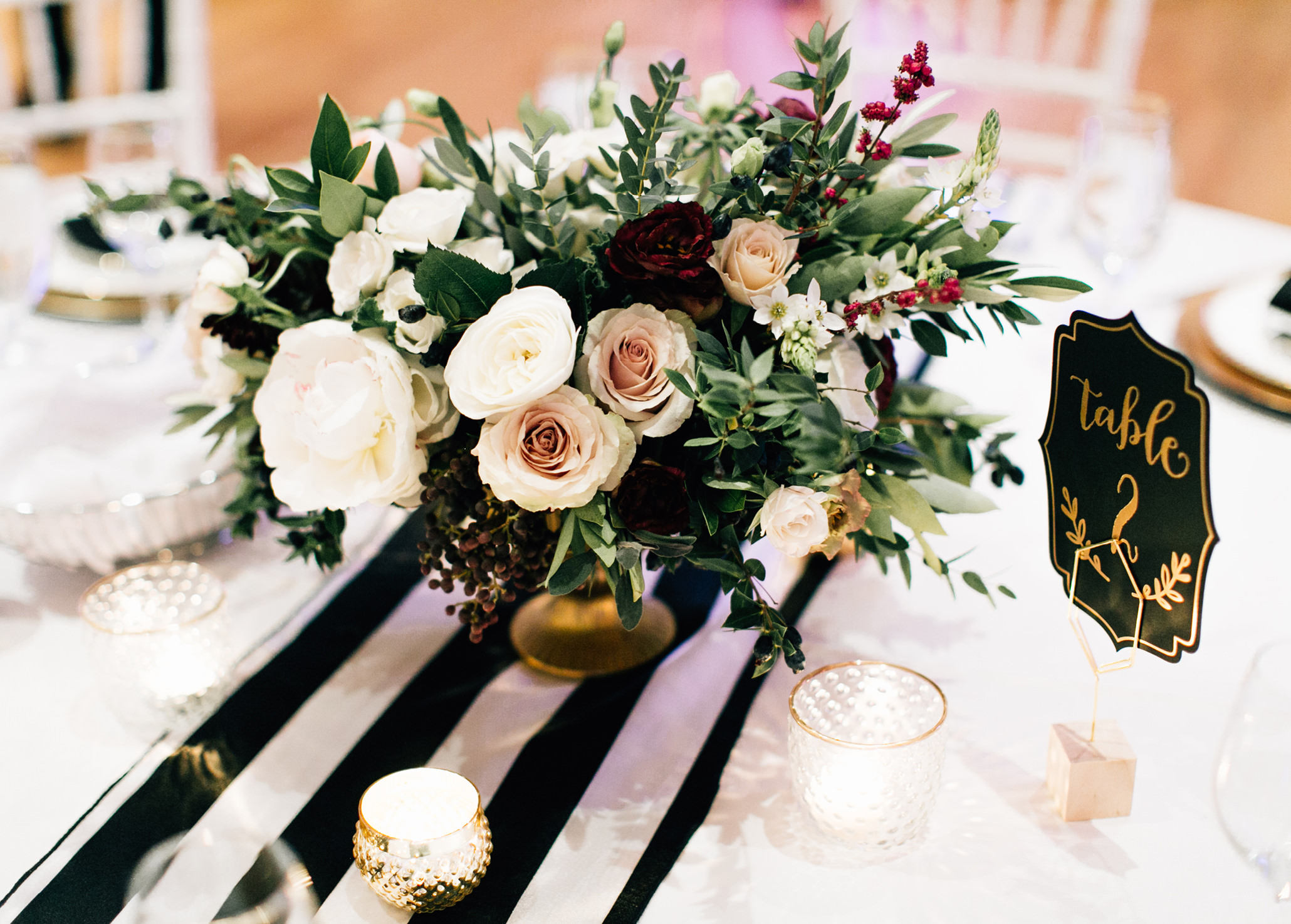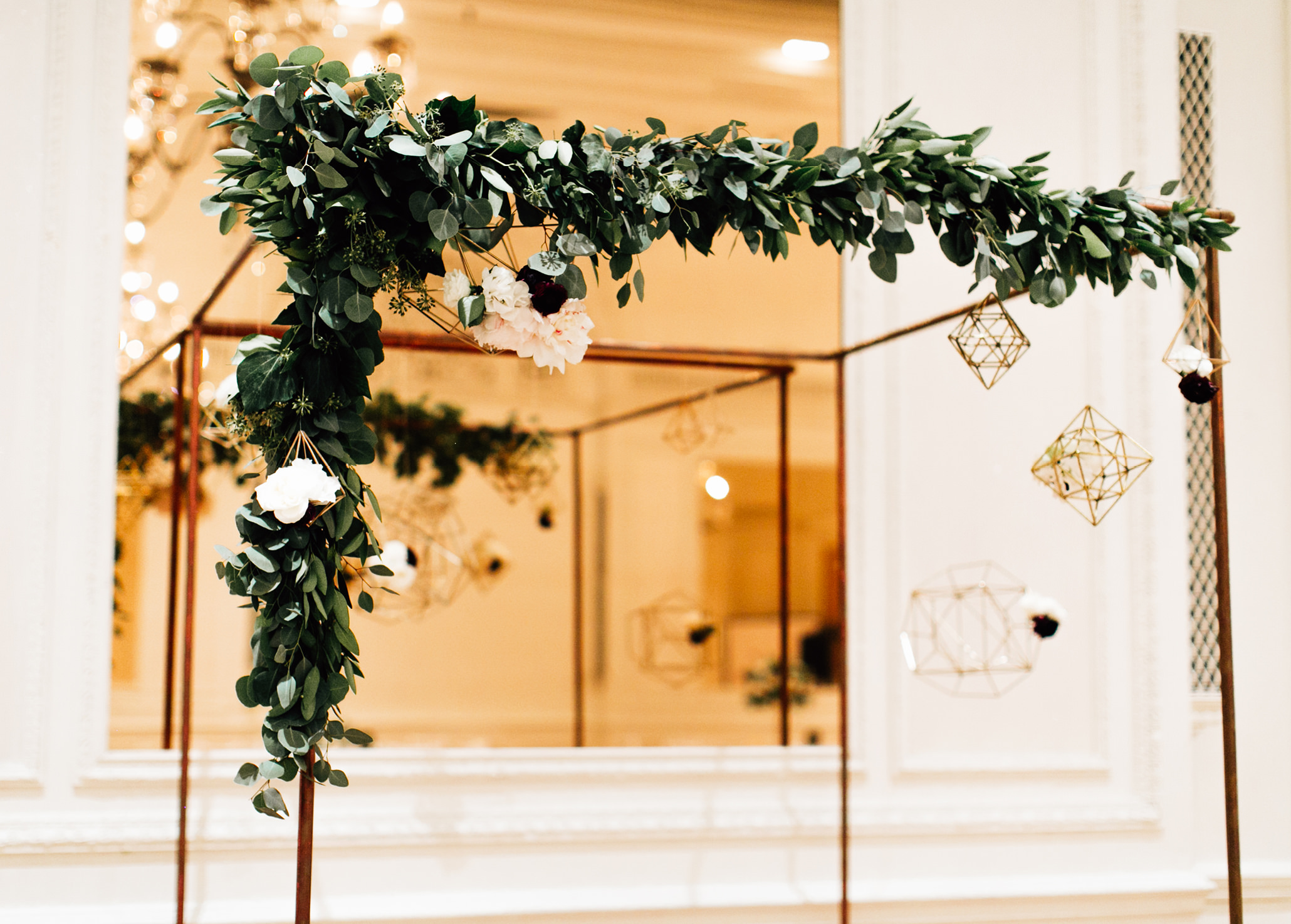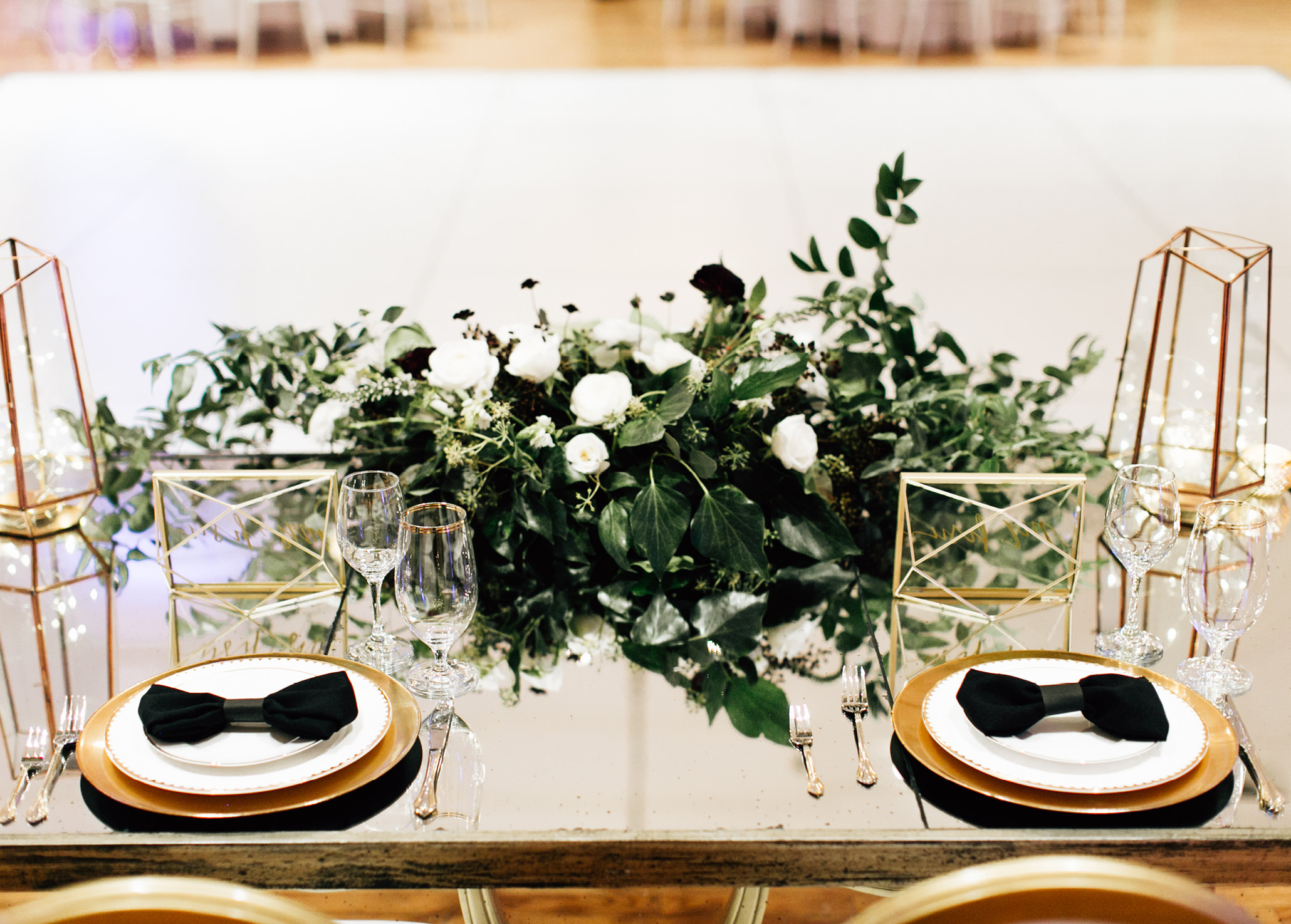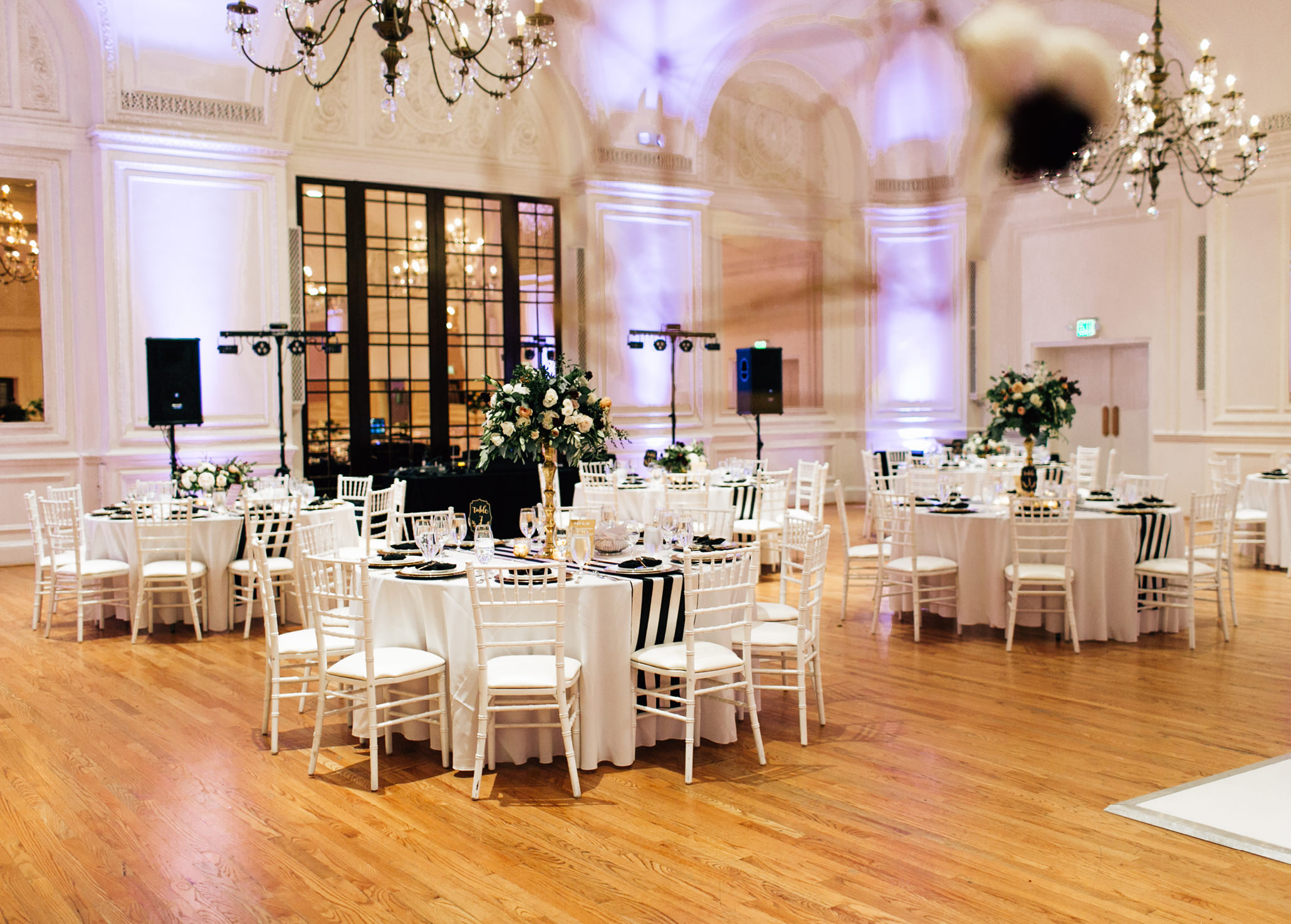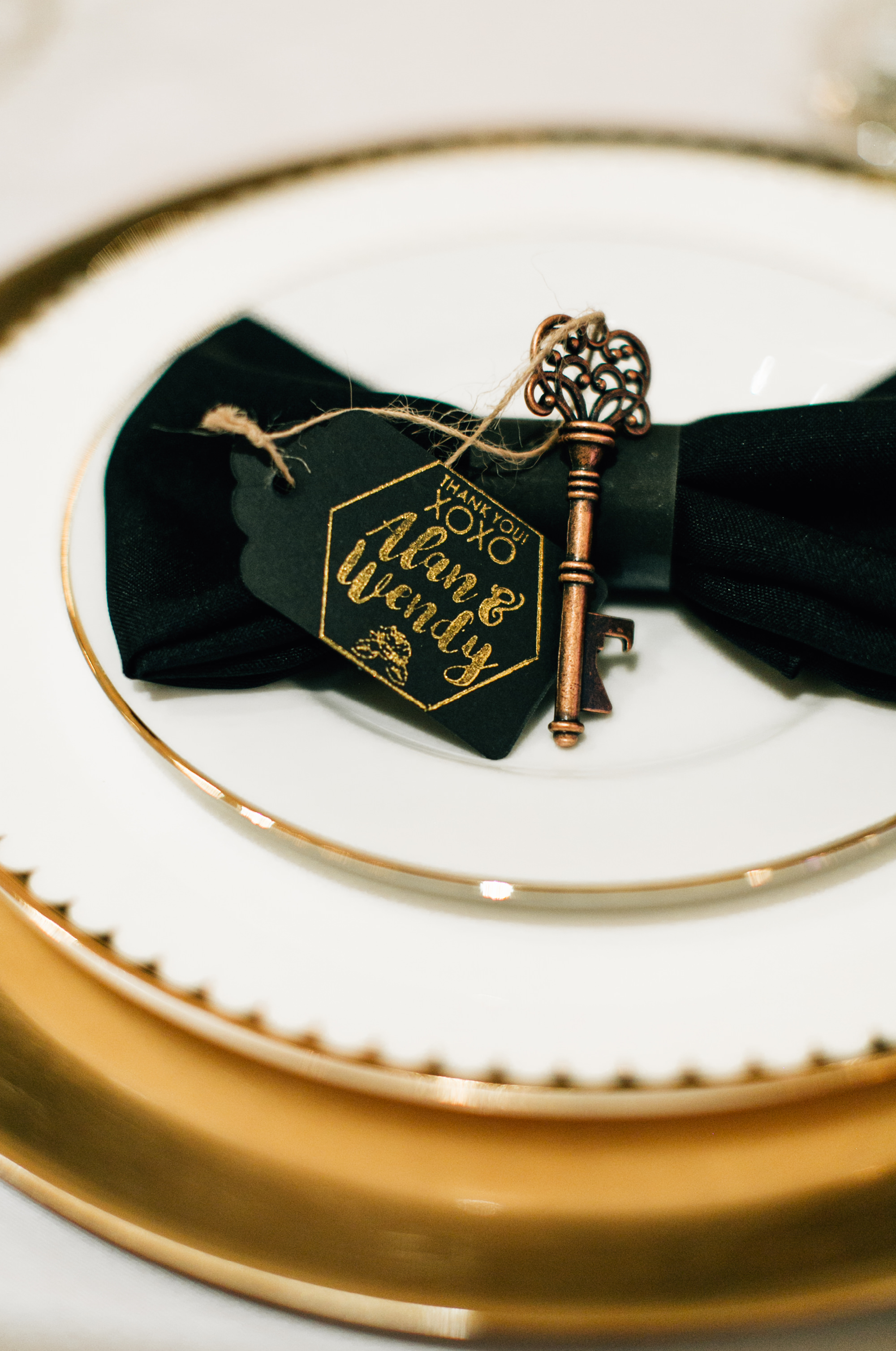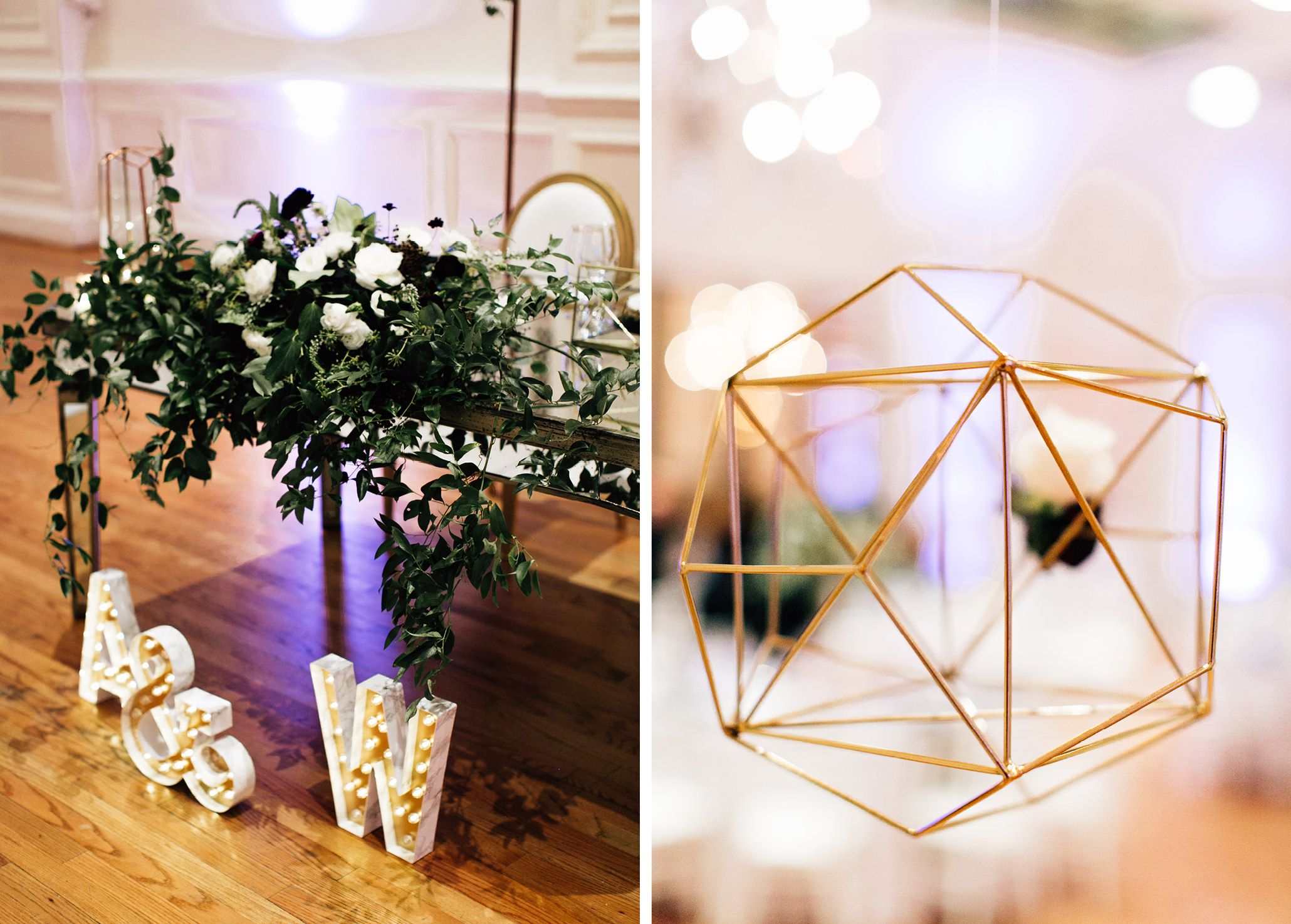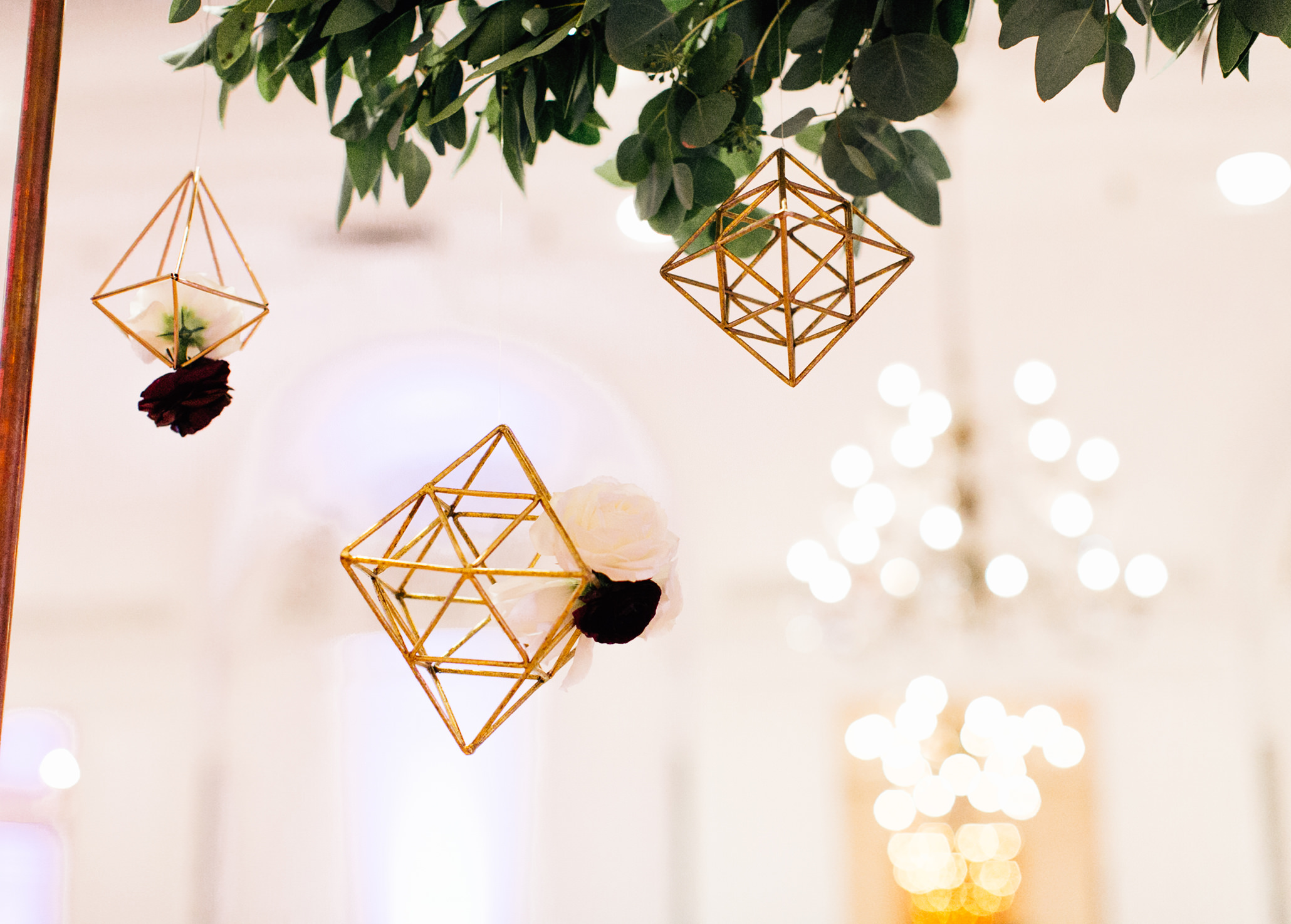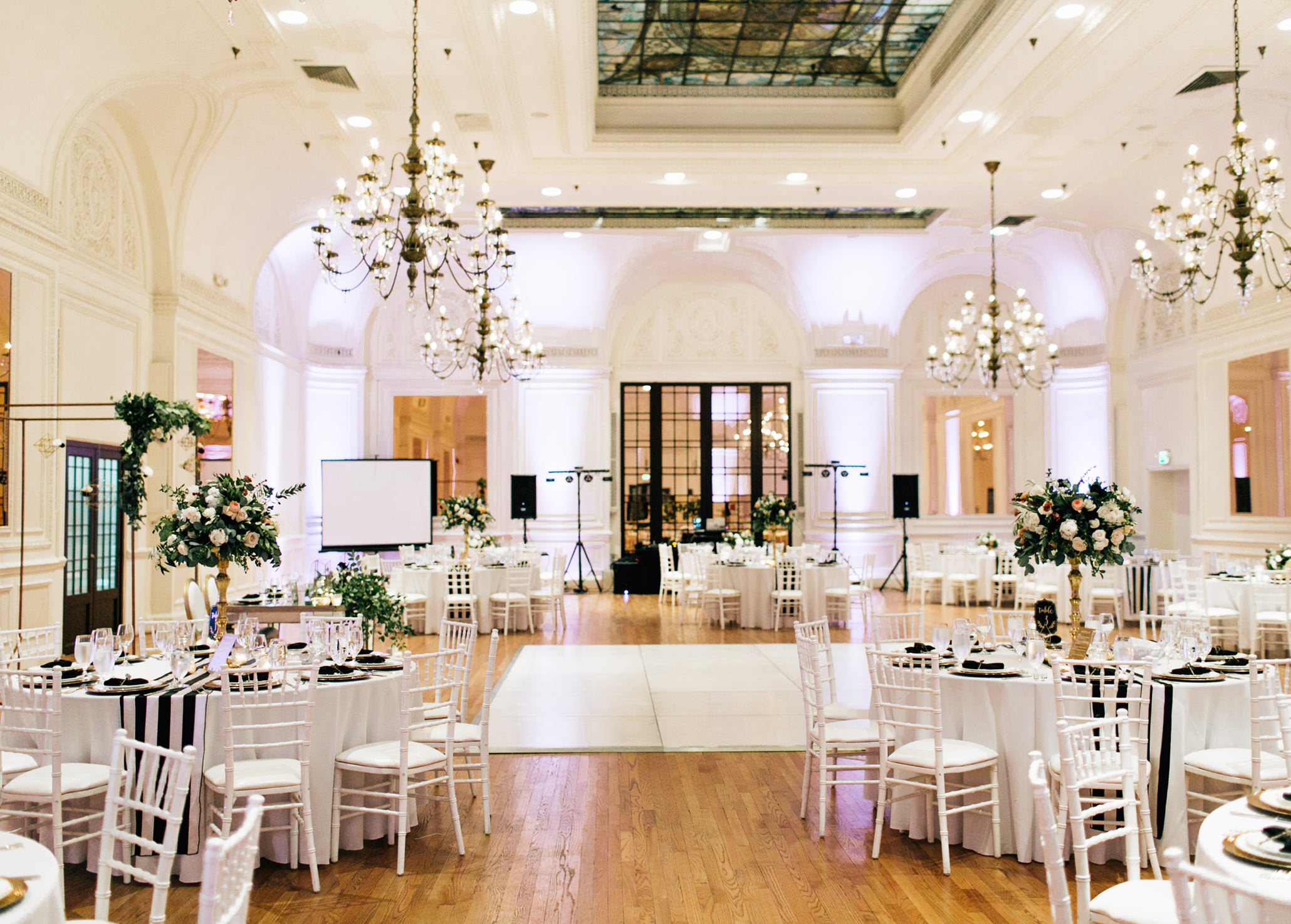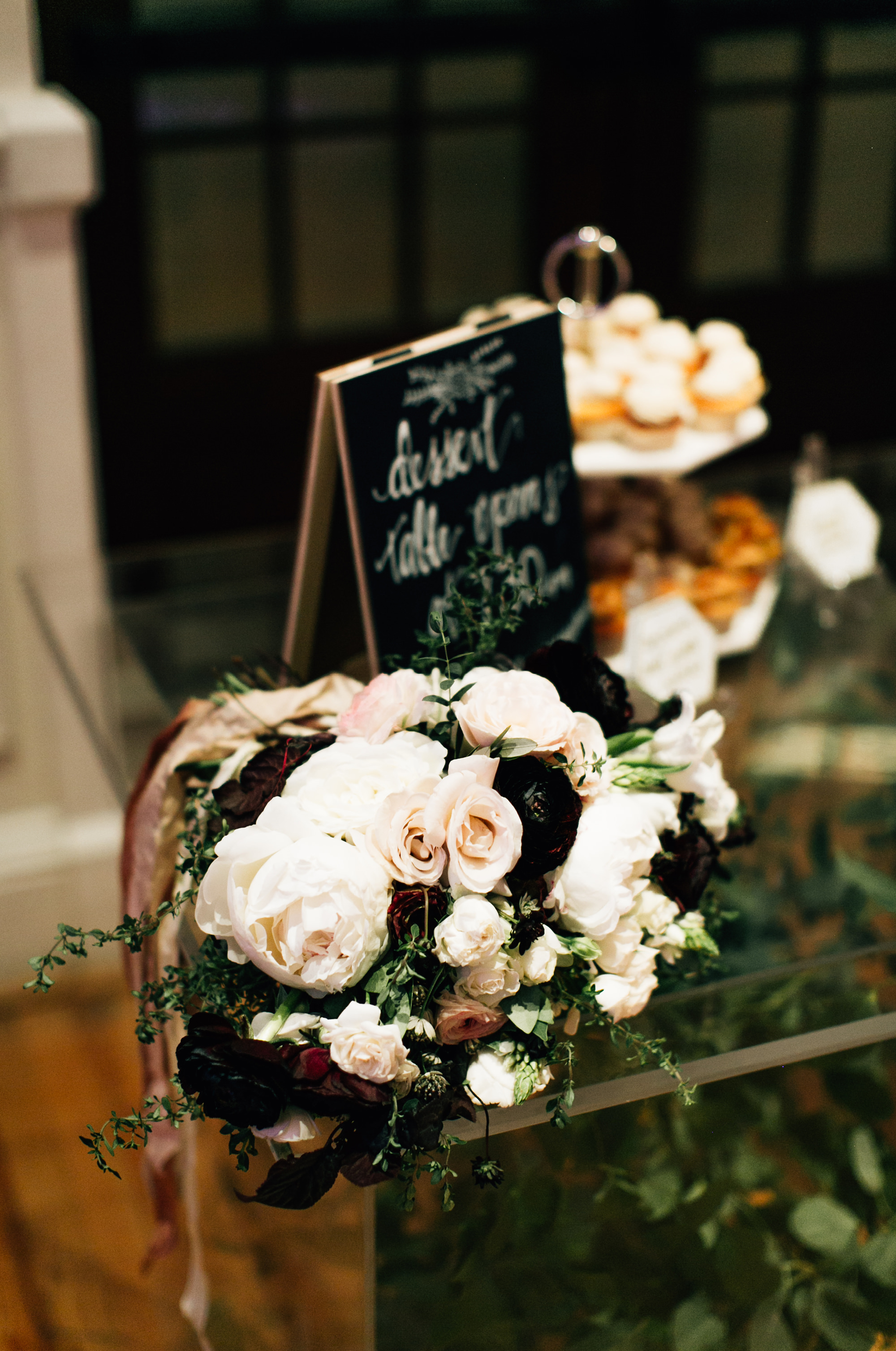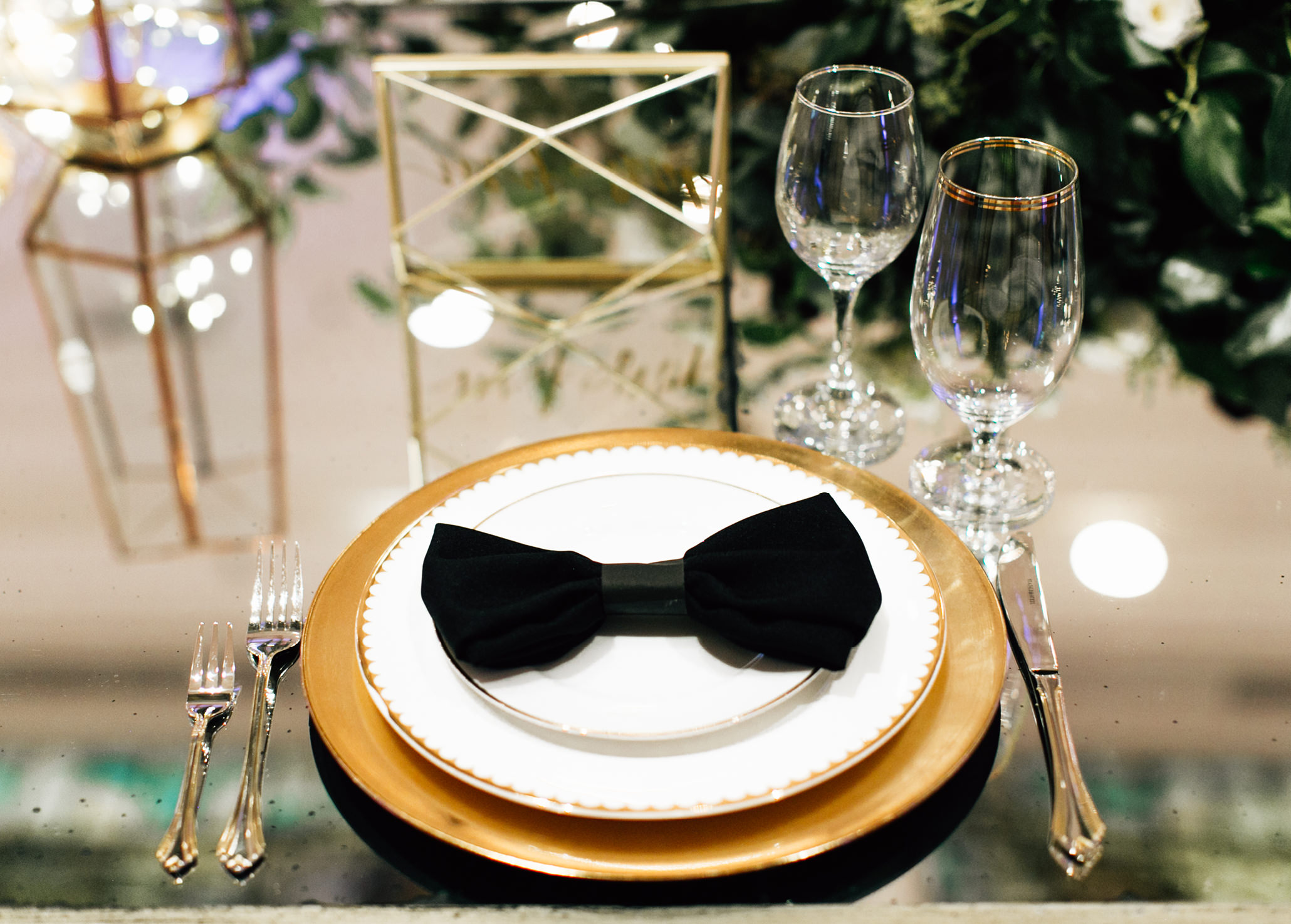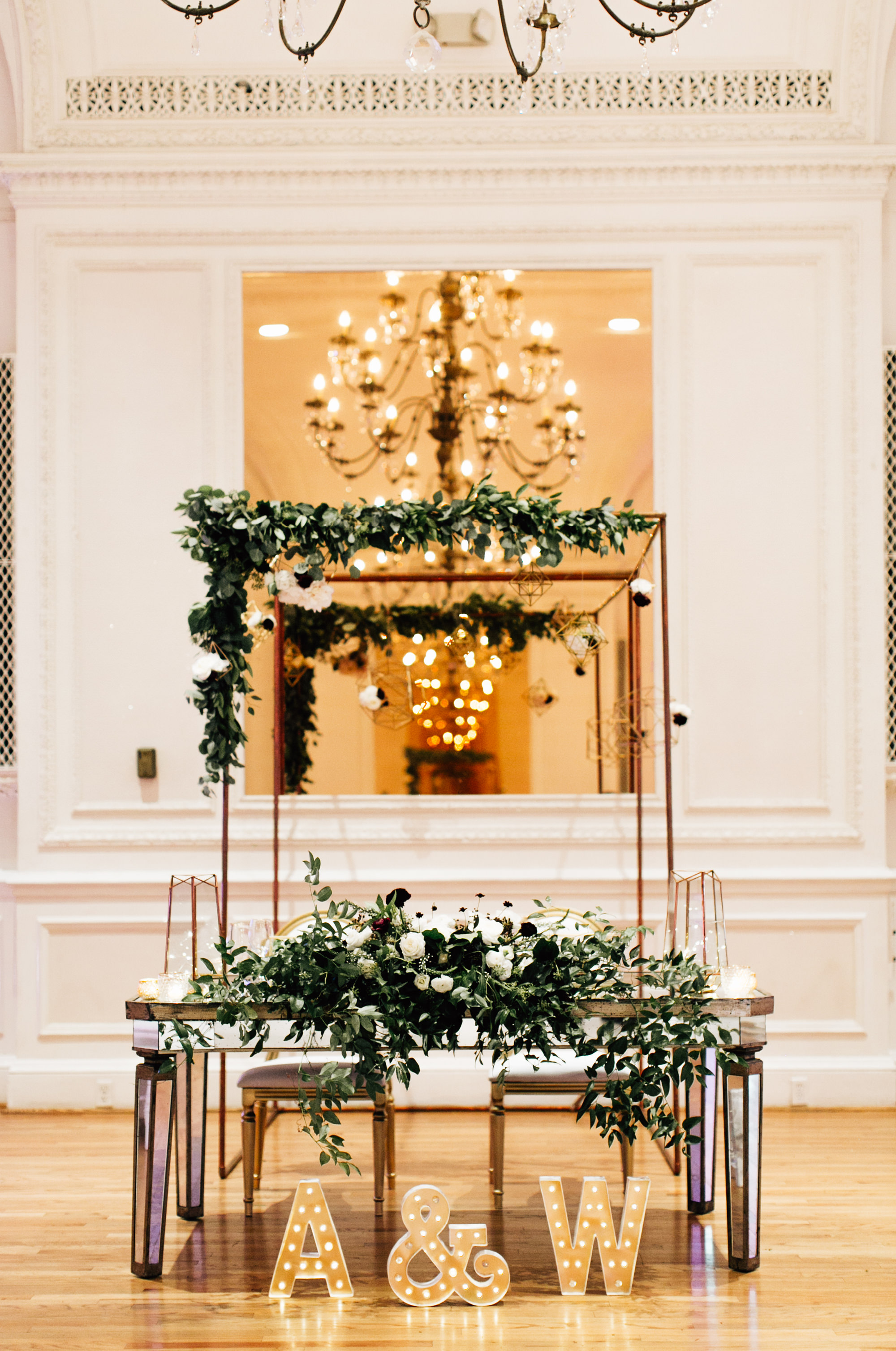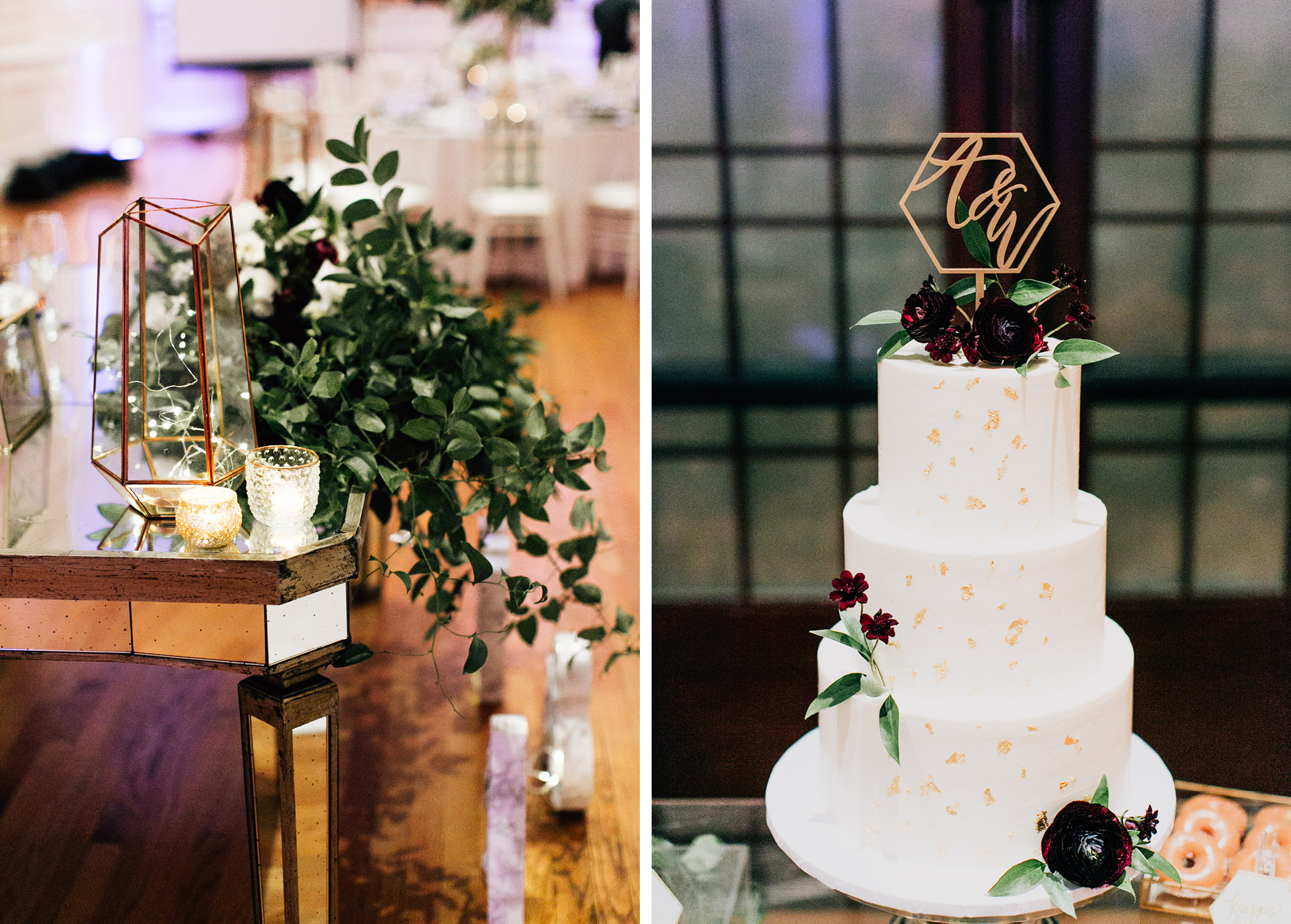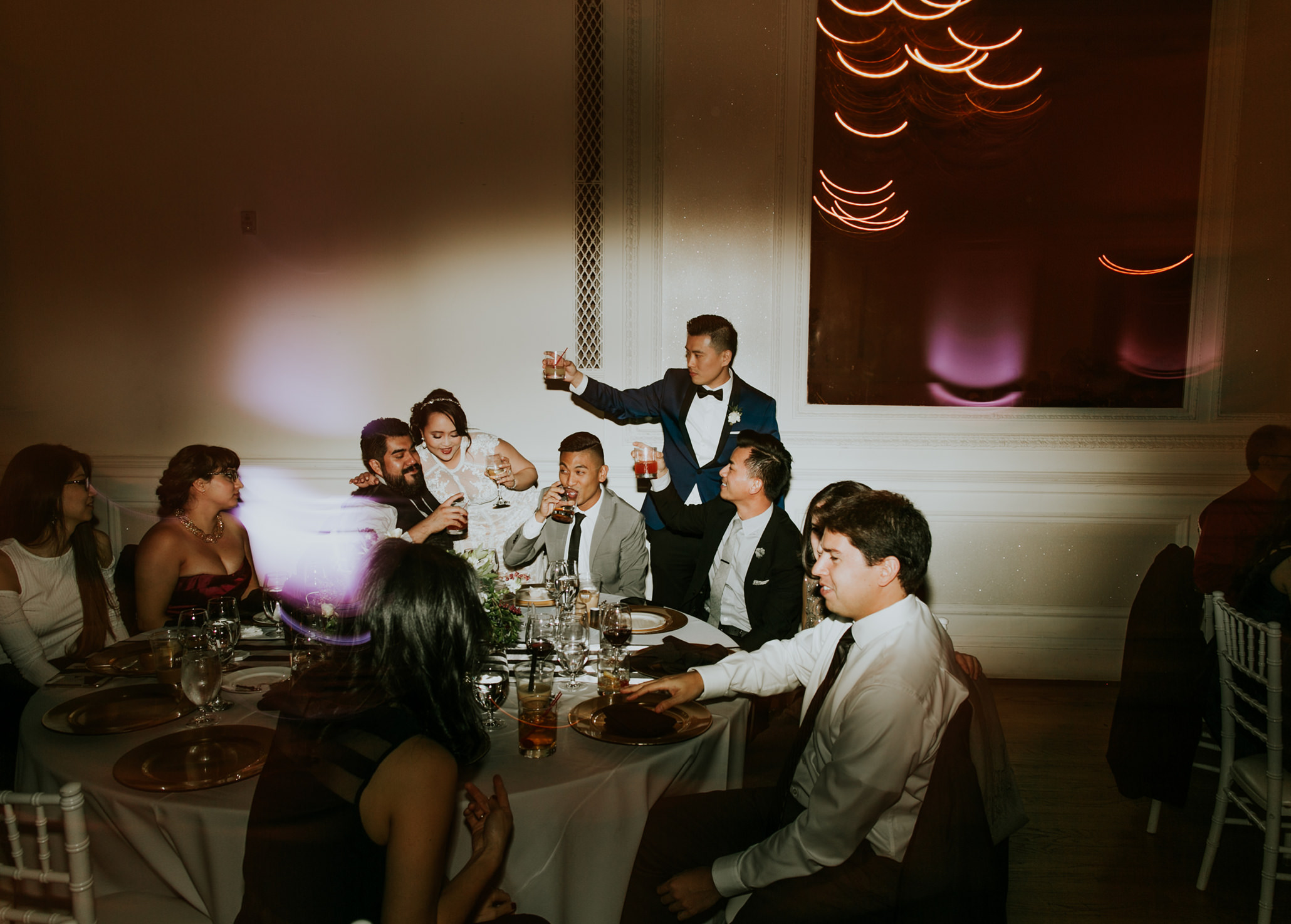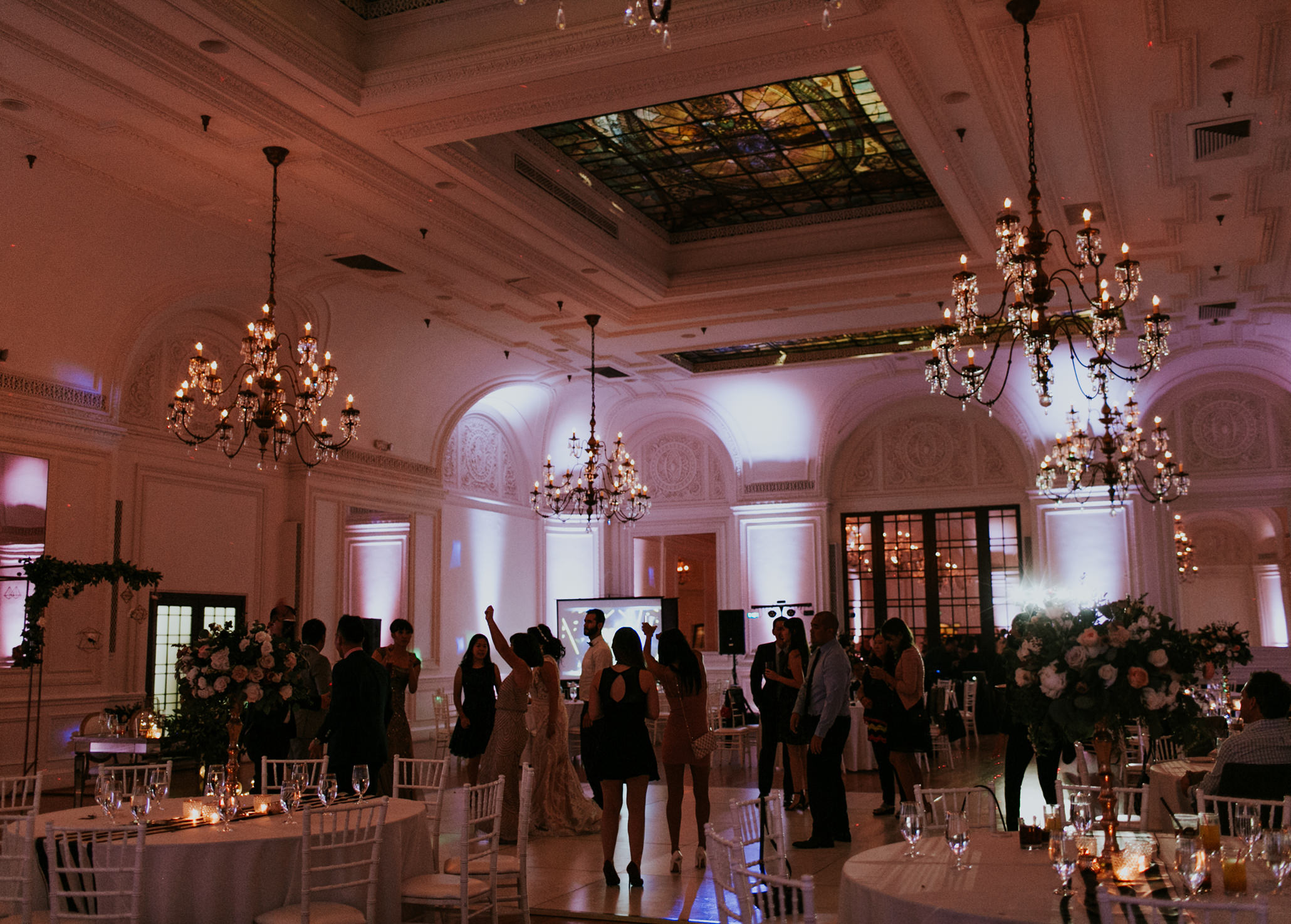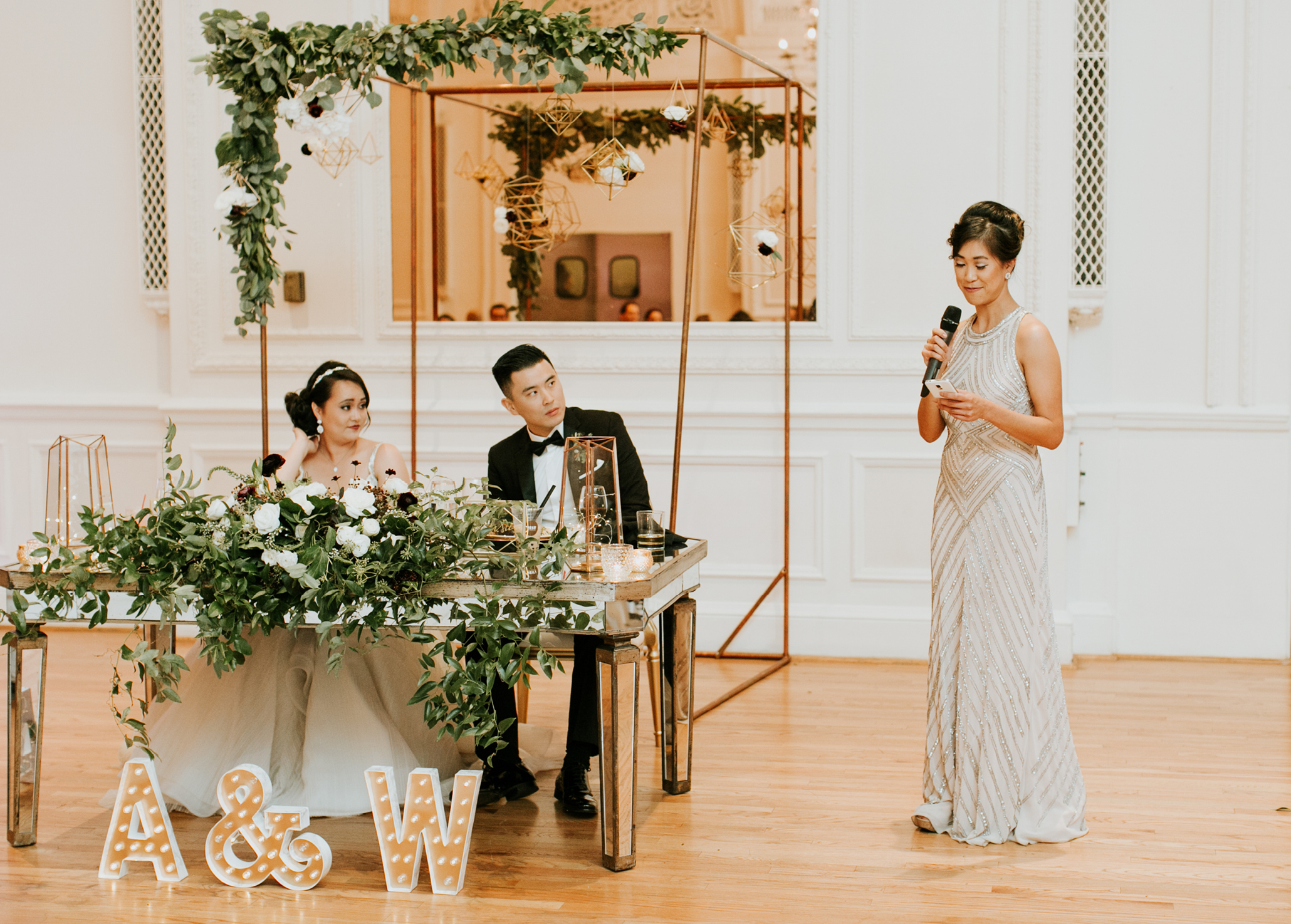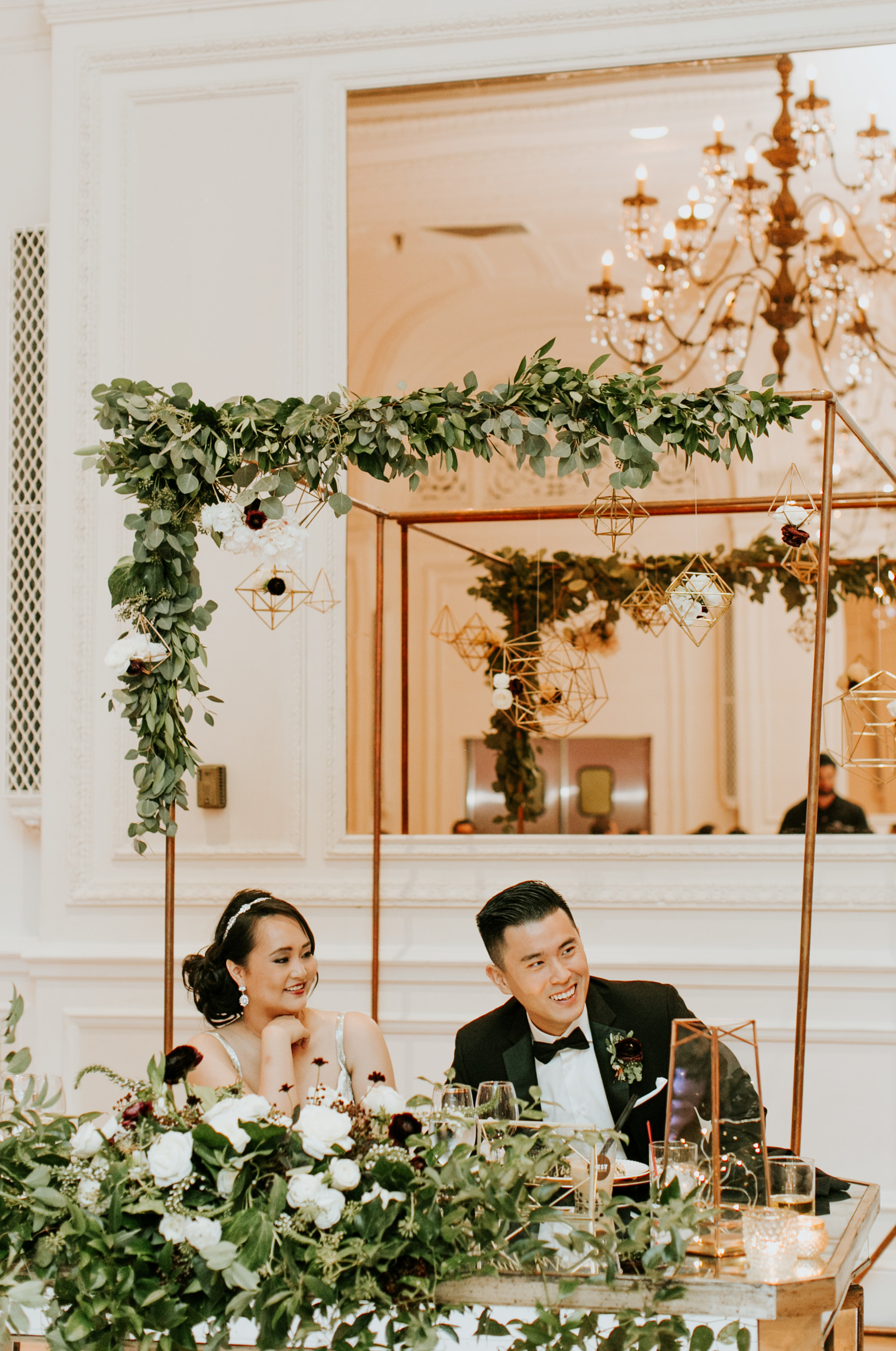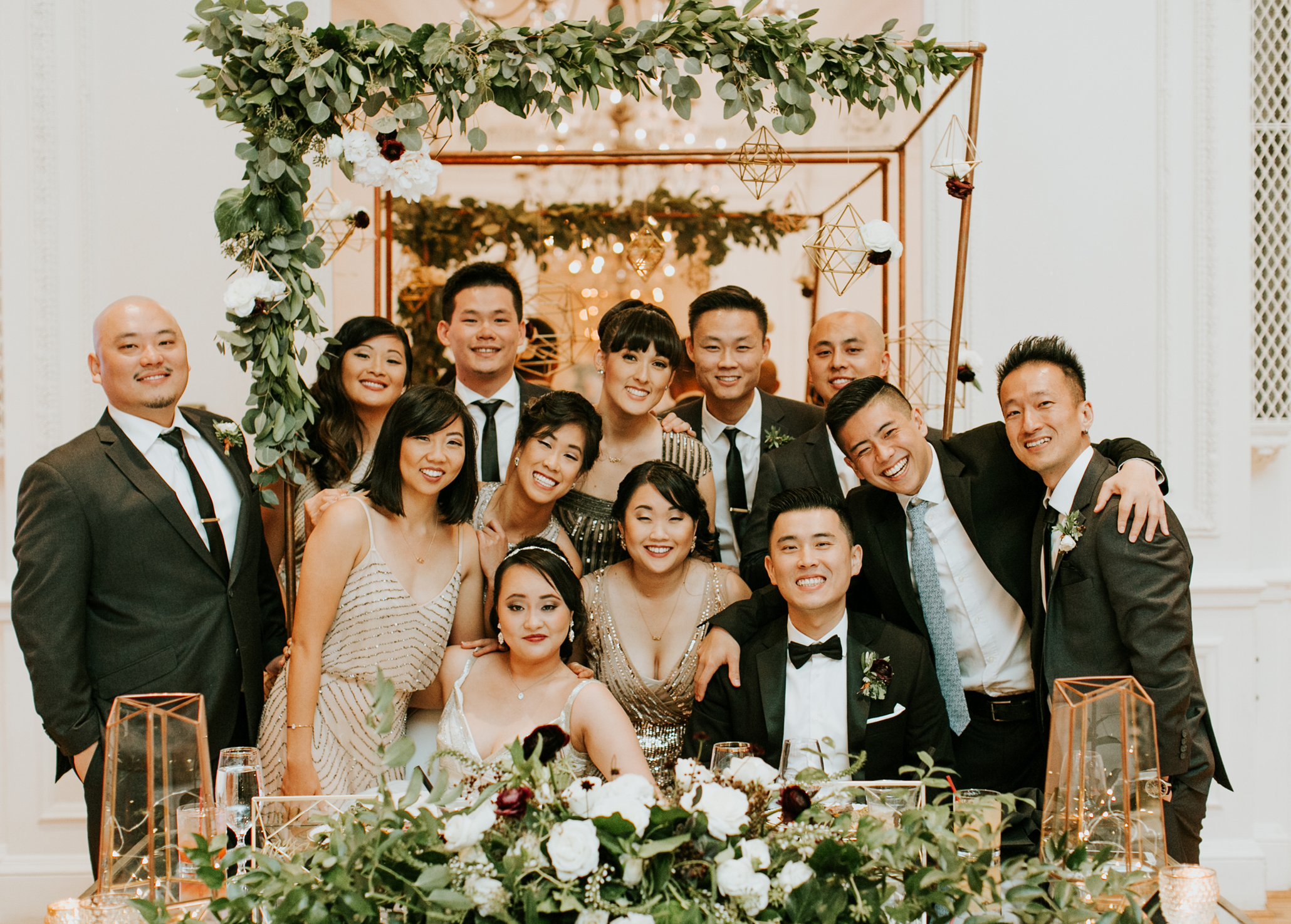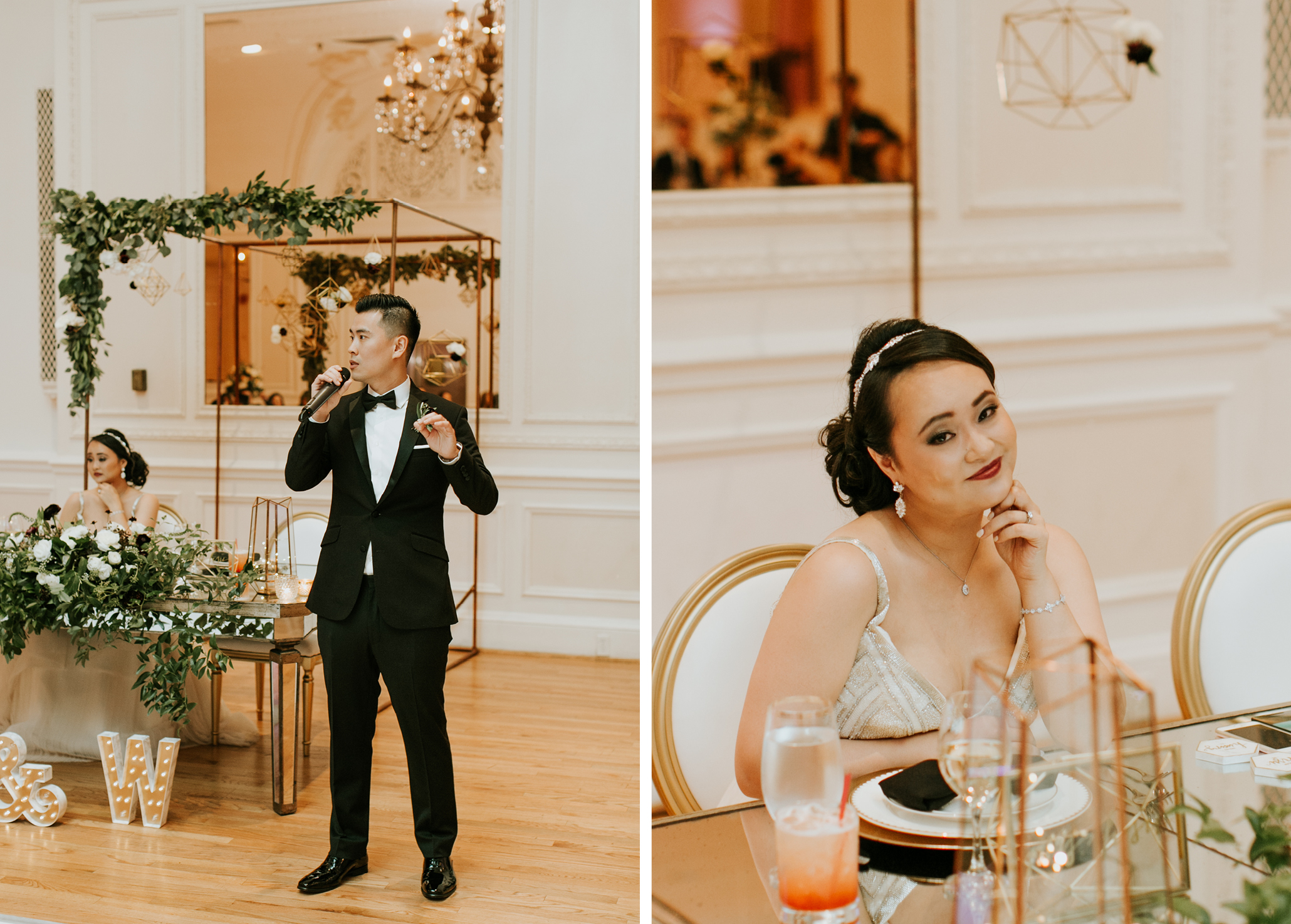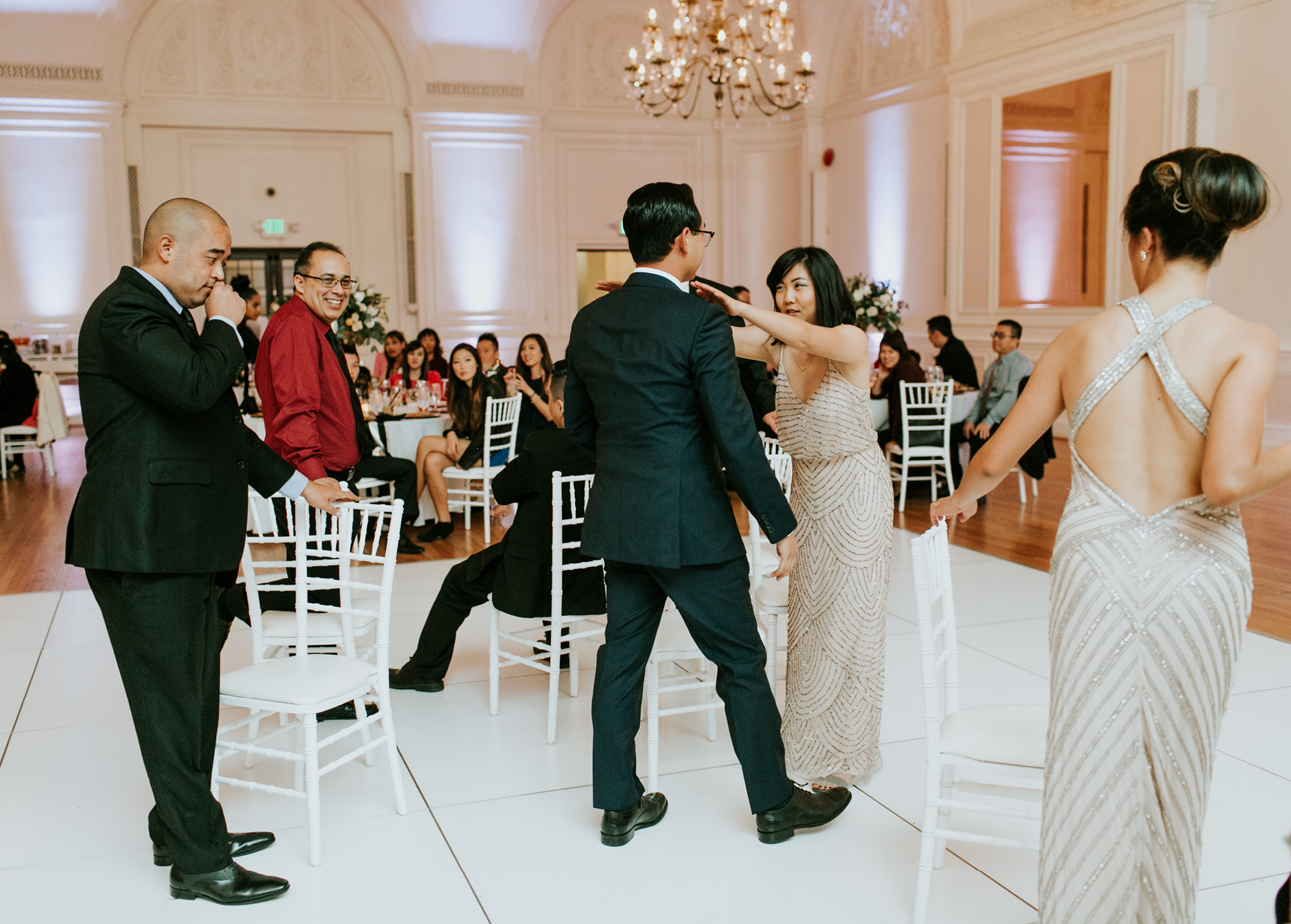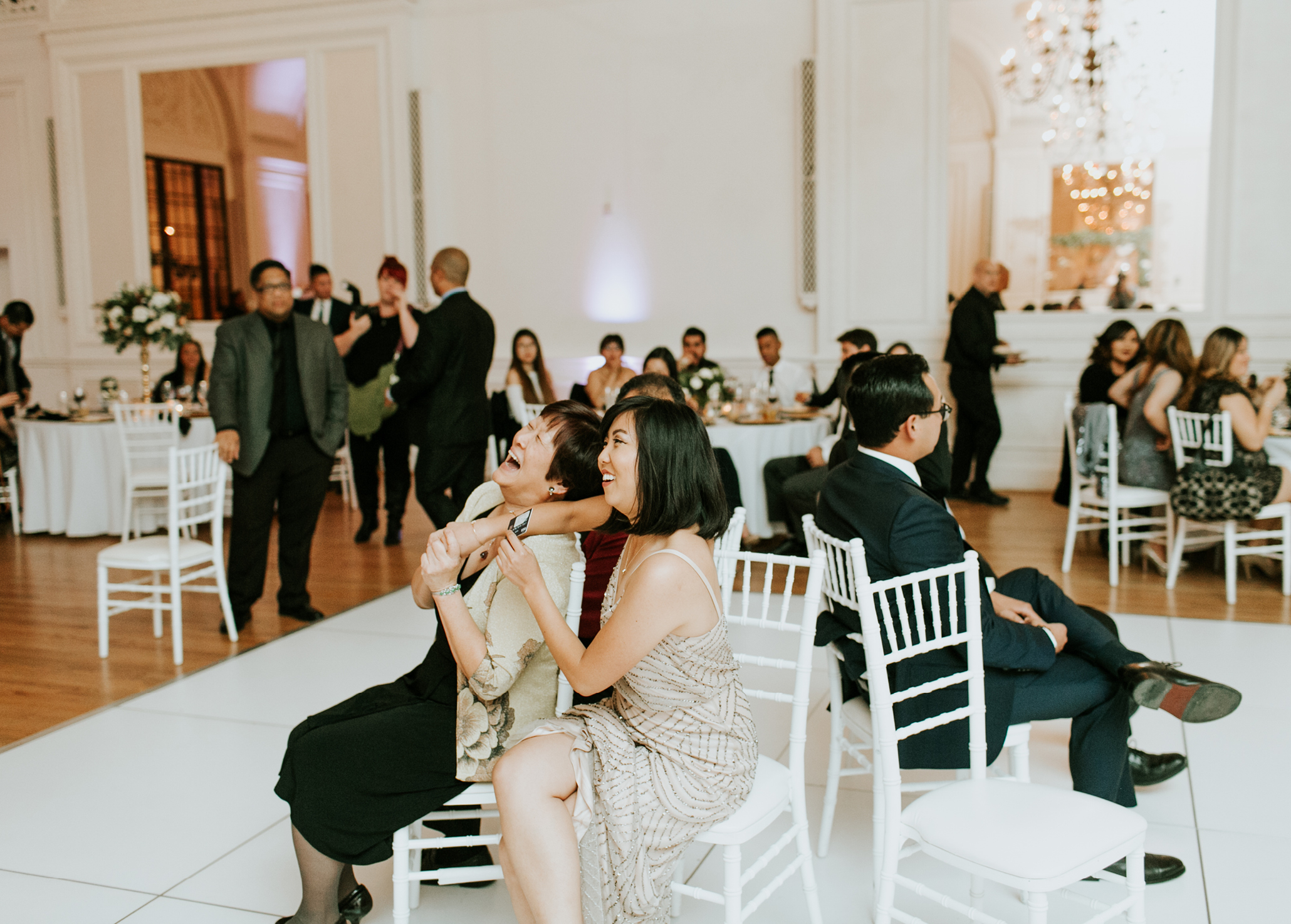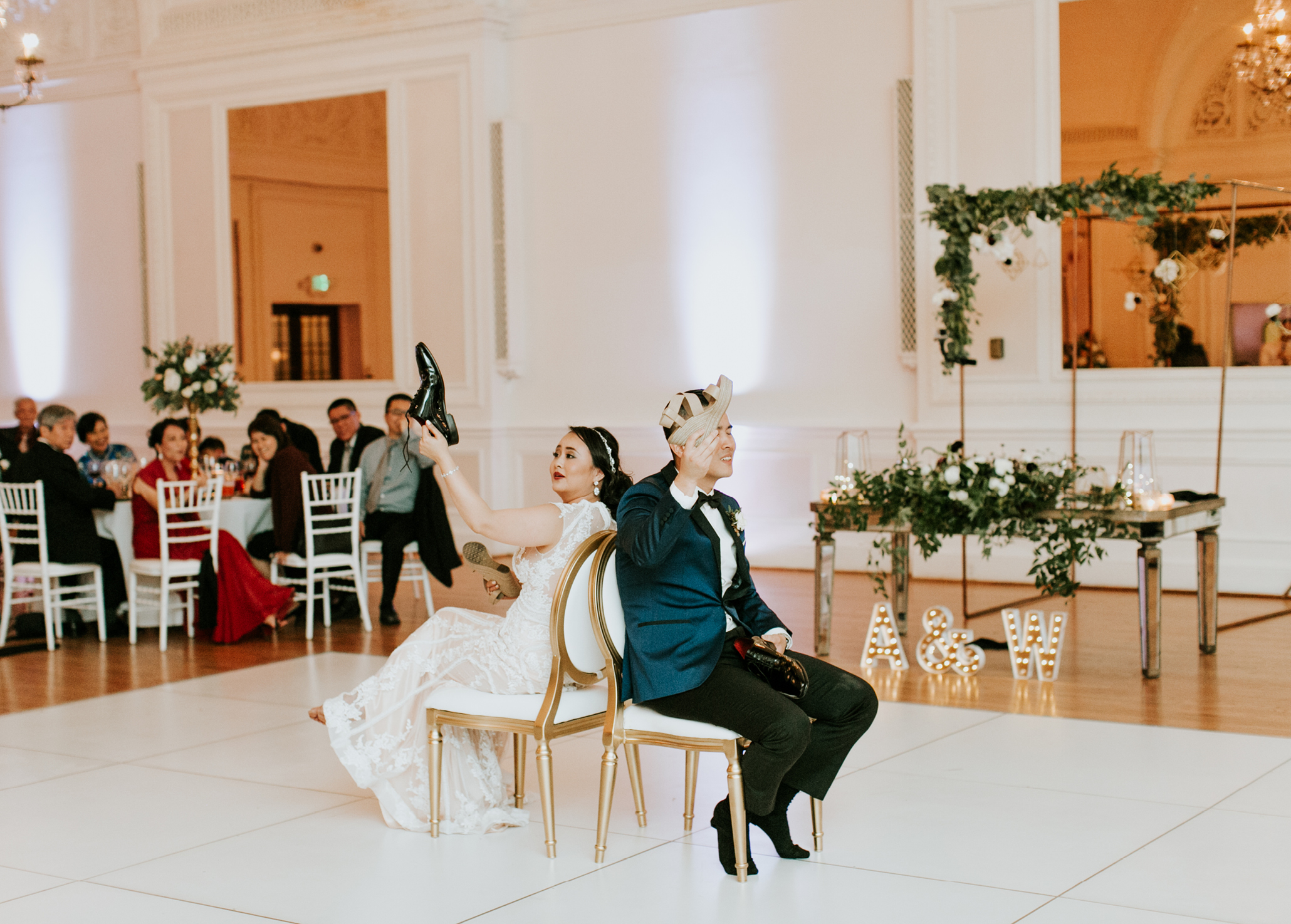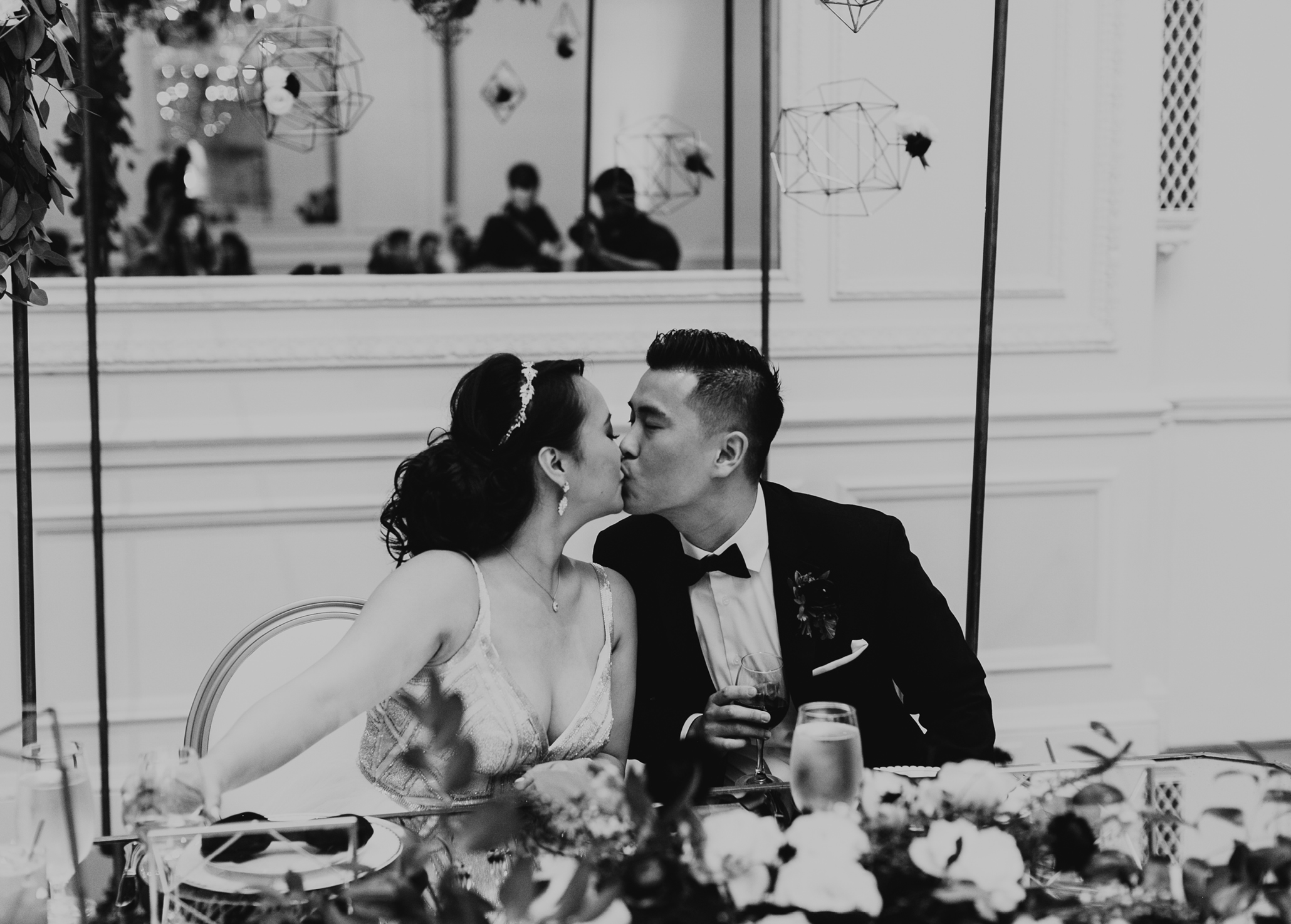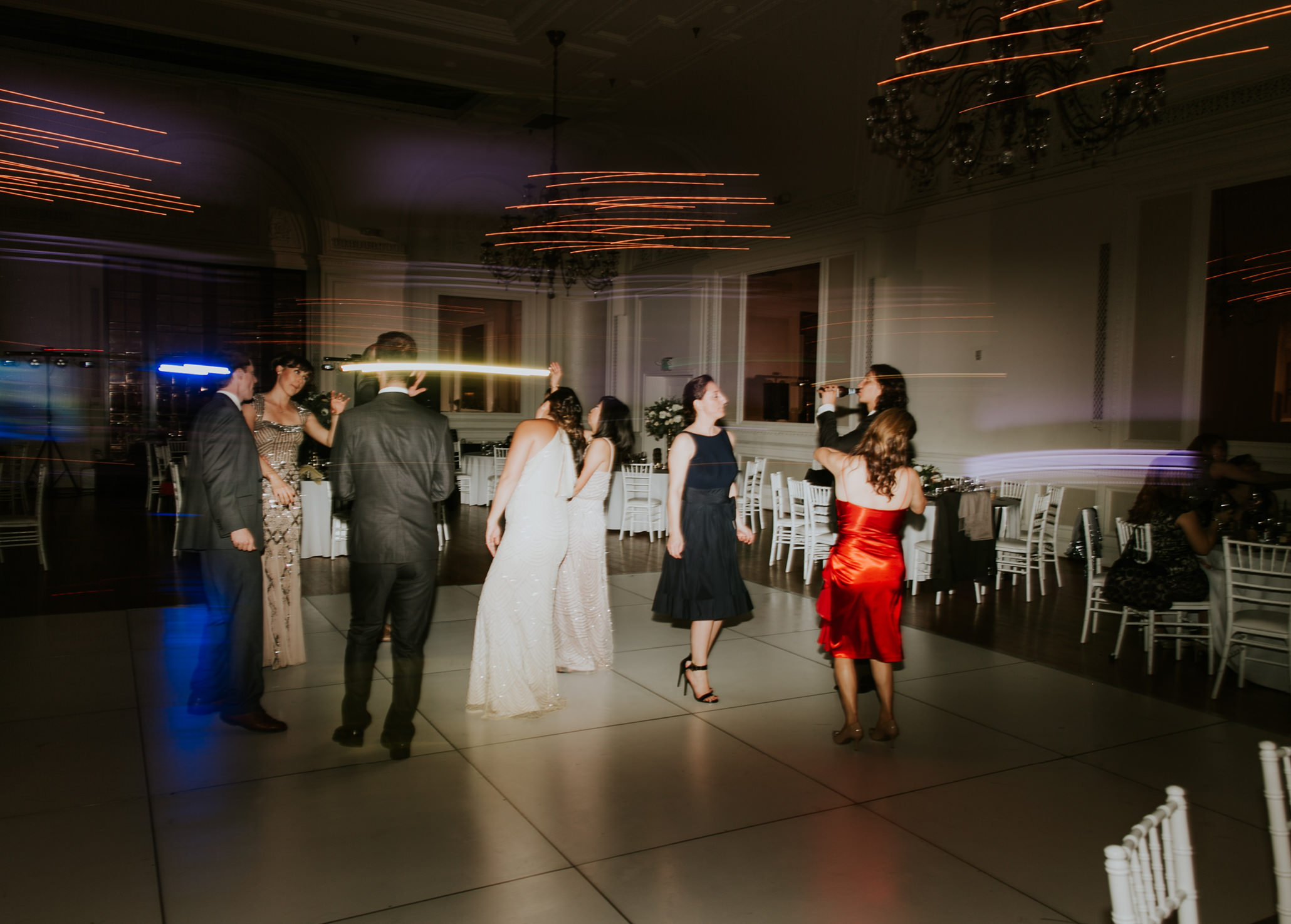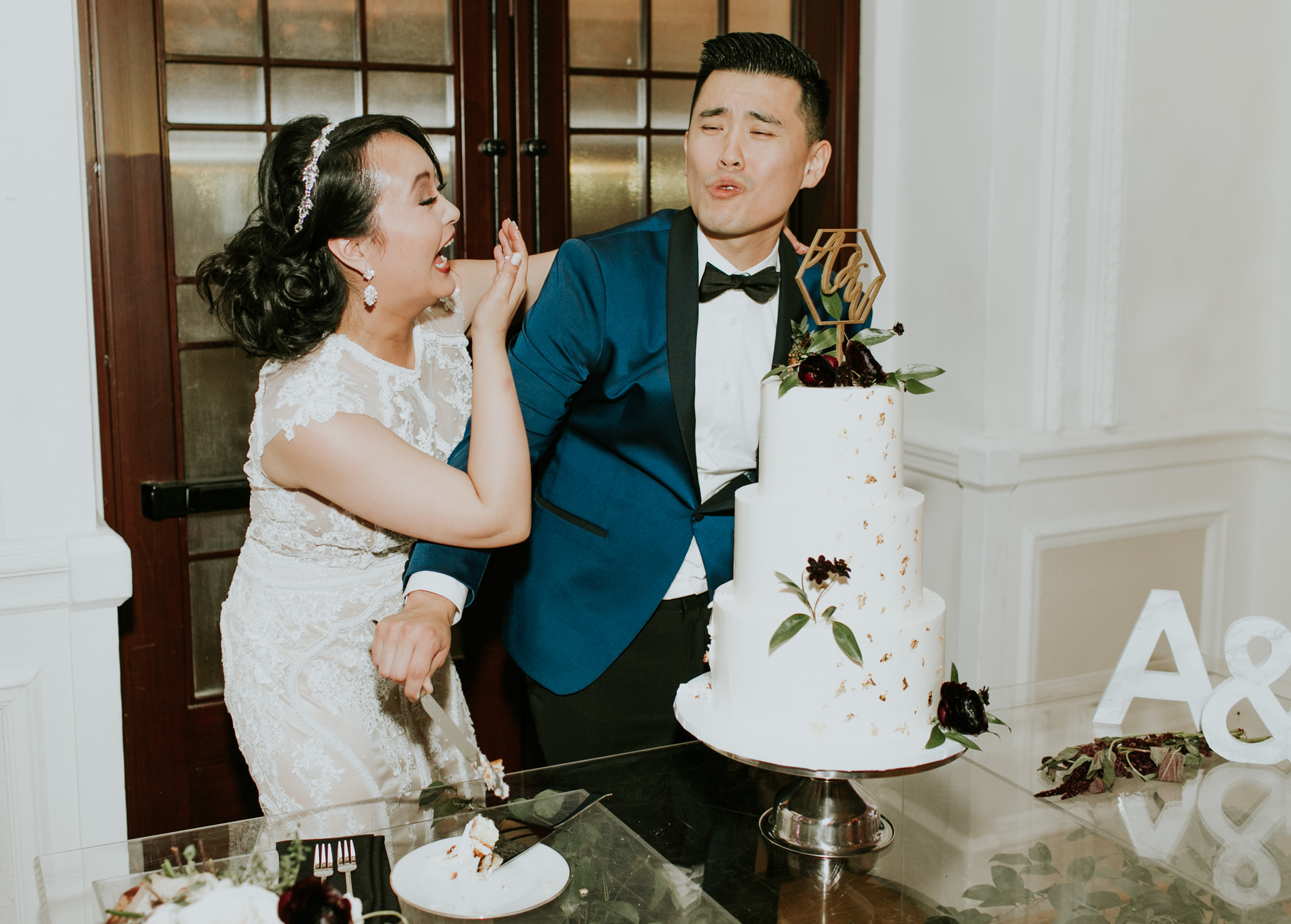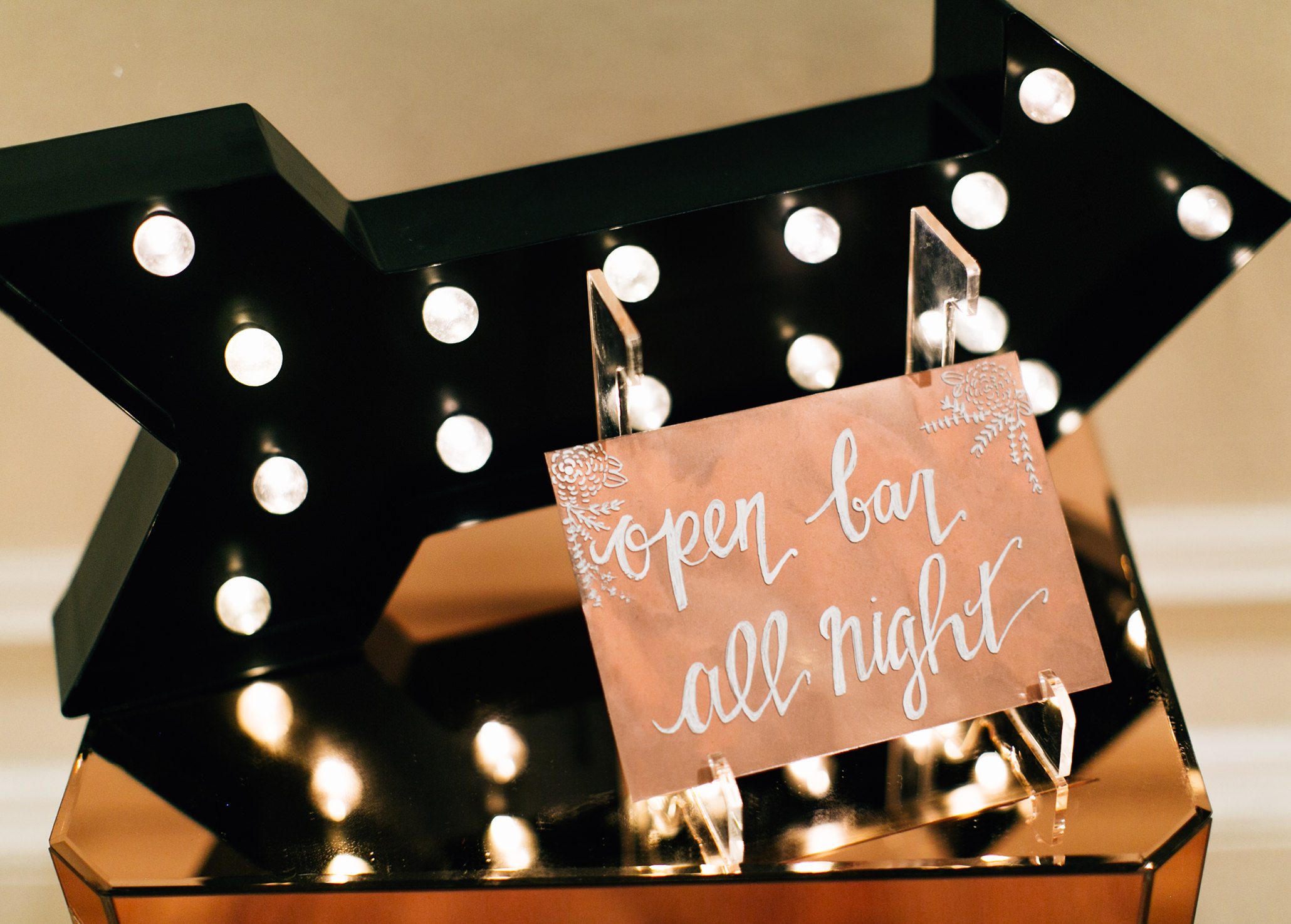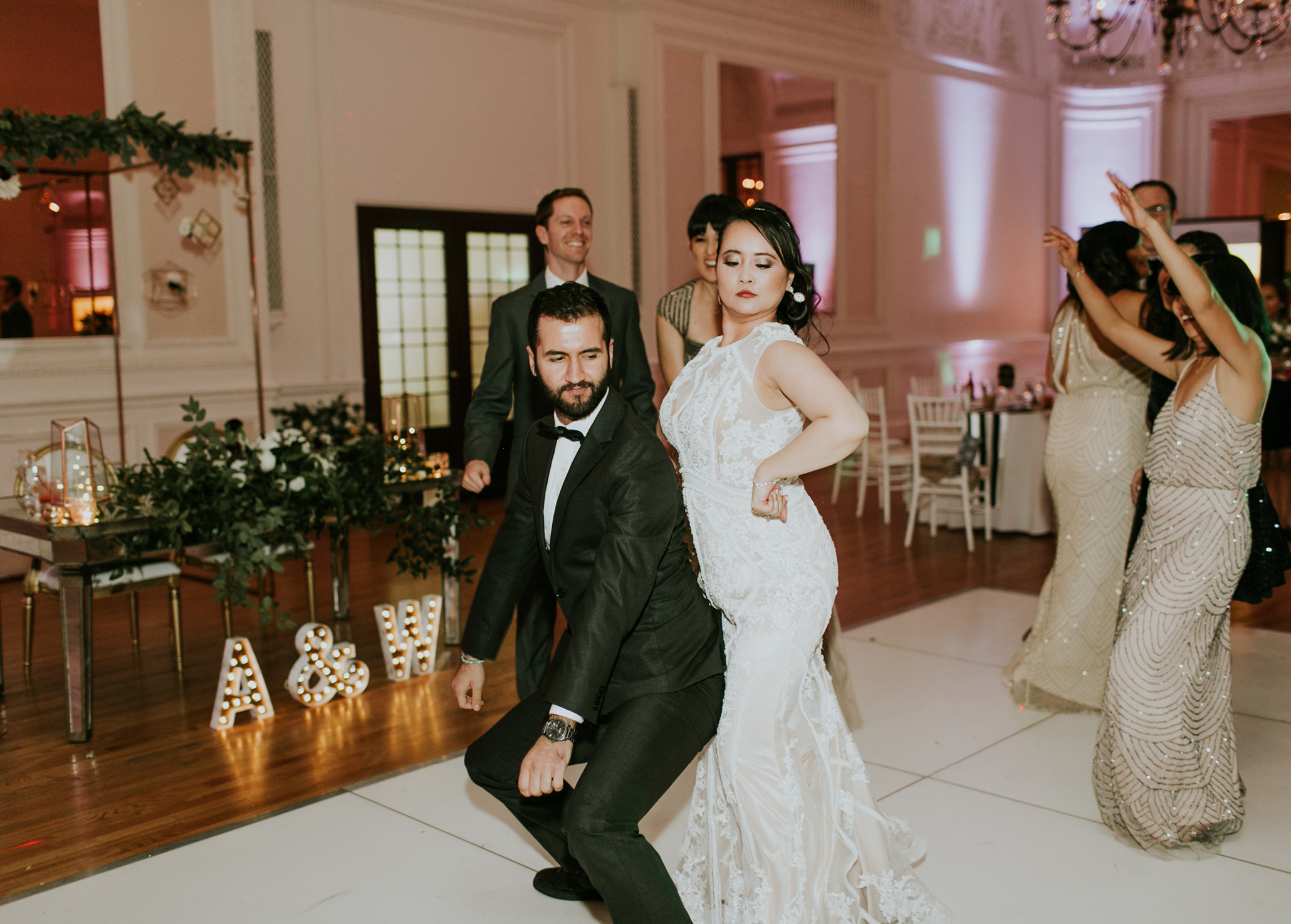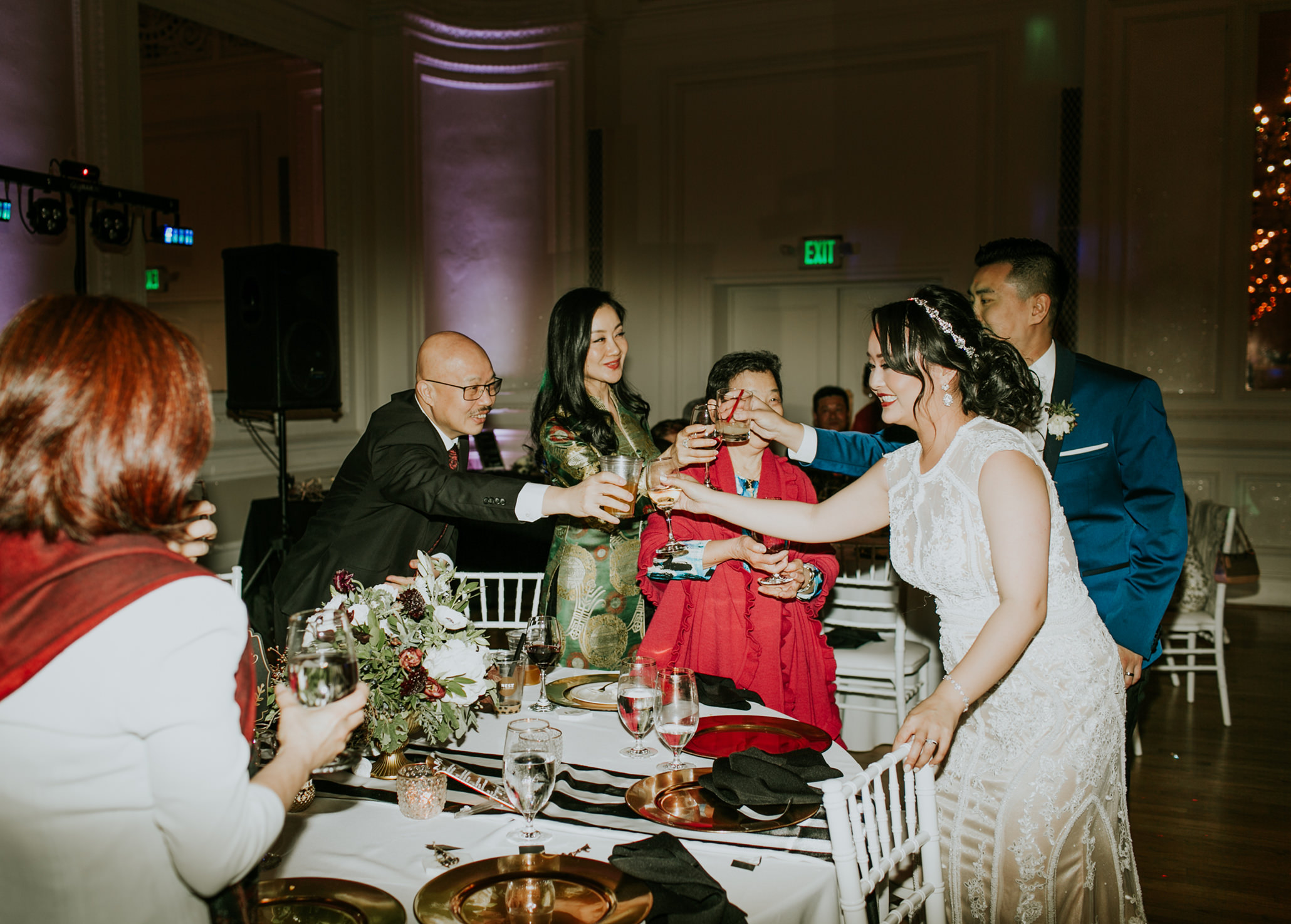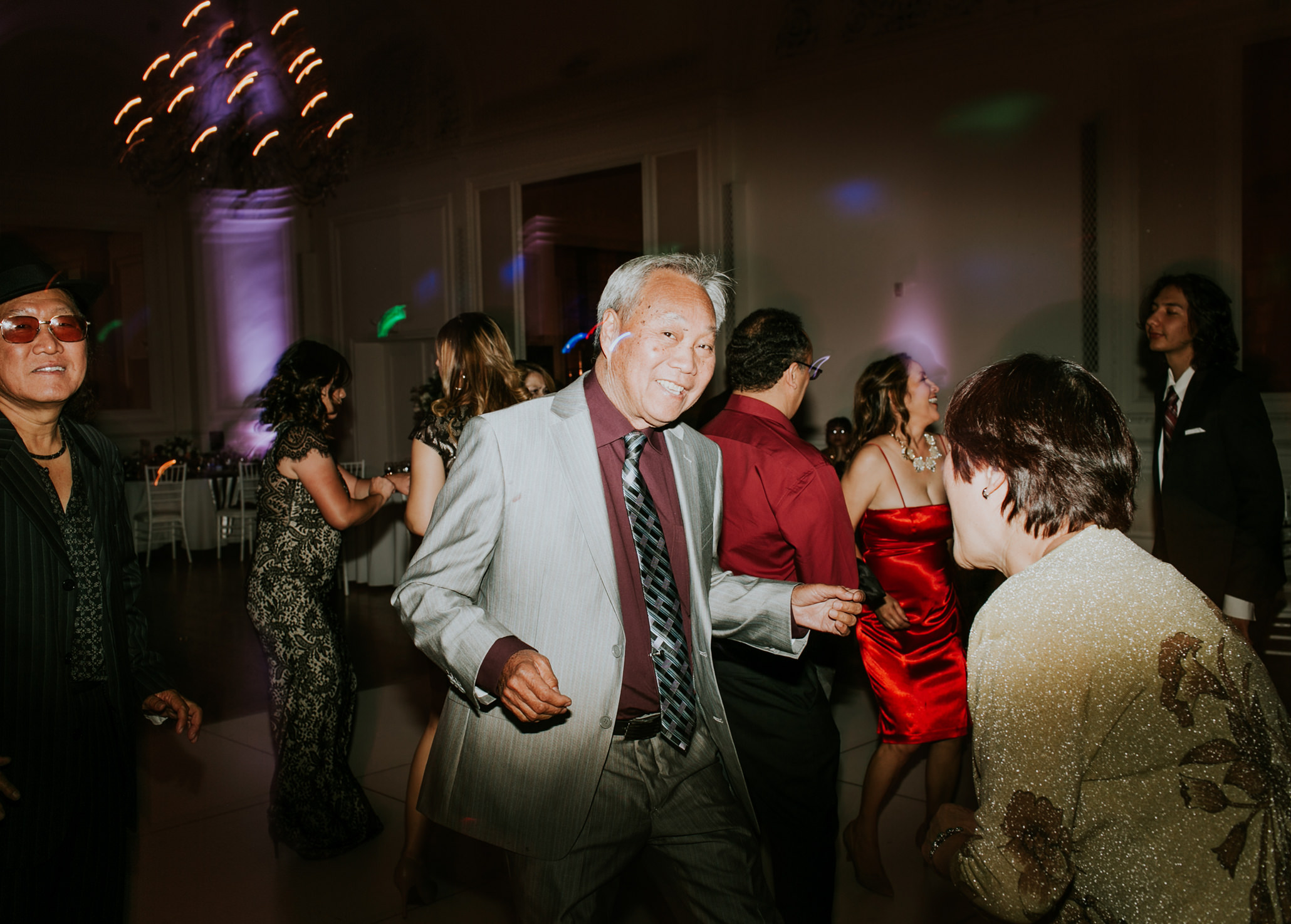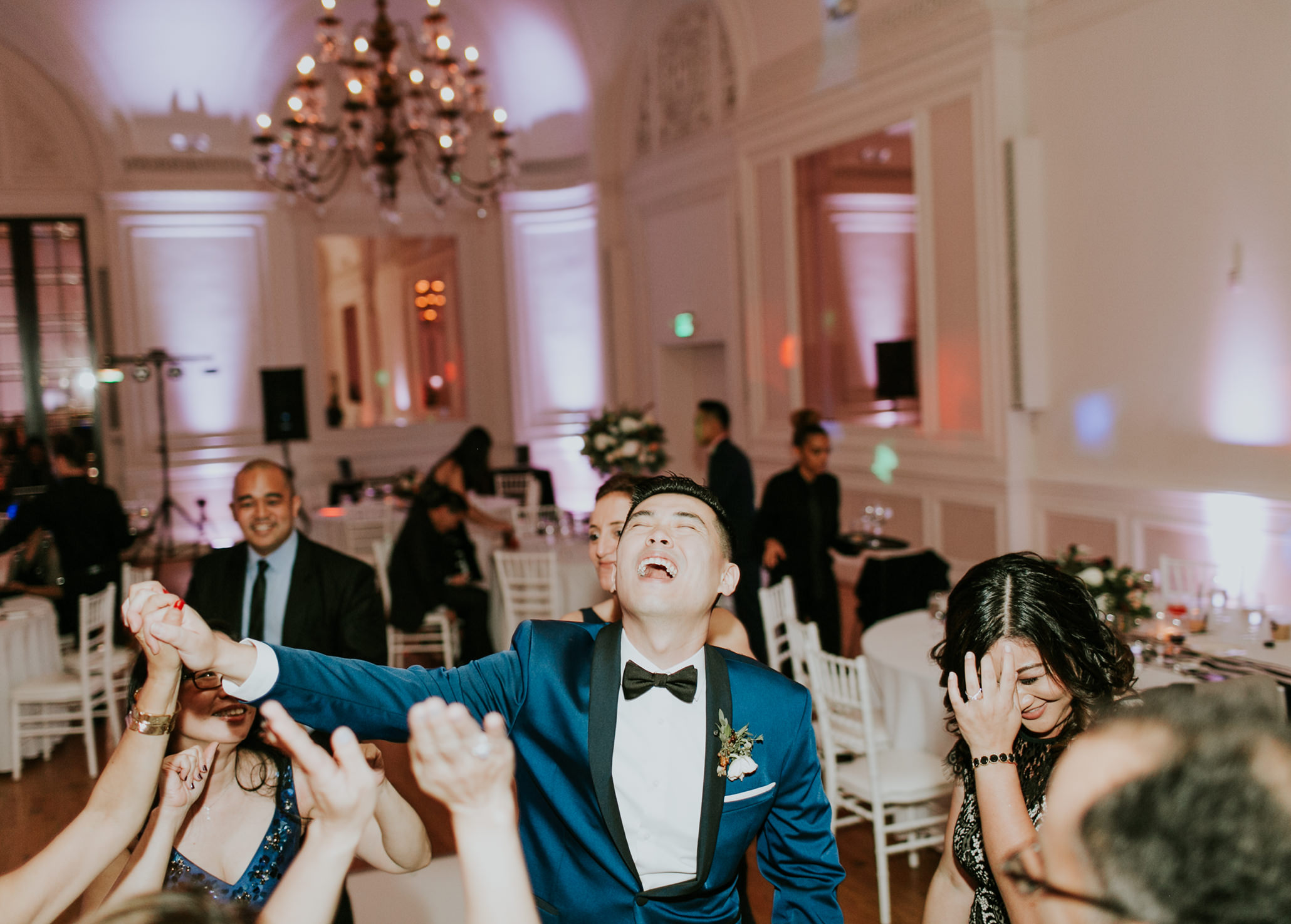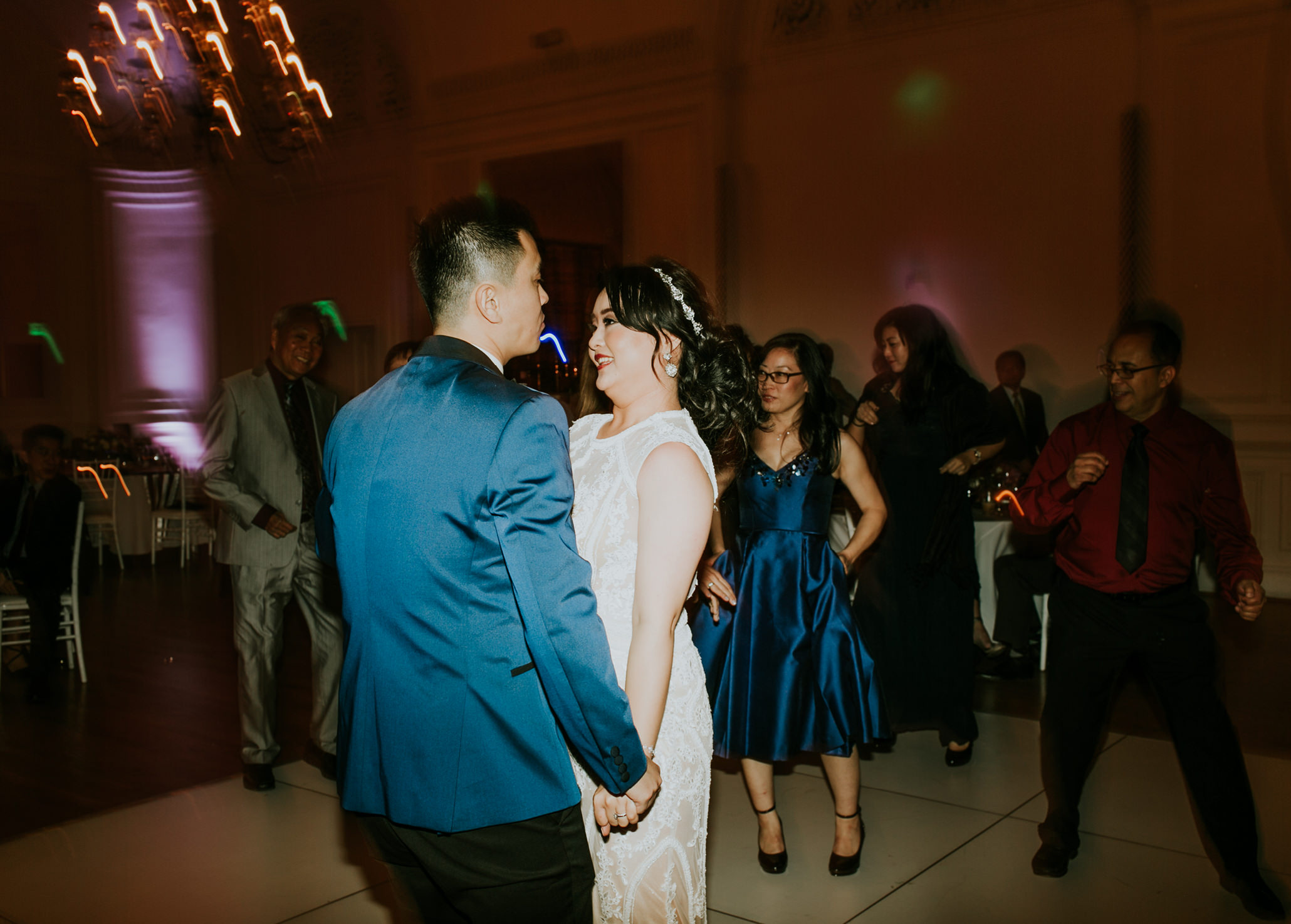 Wendy and Alan's wedding was one that I had been highly anticipating all year long! Not only was it my final wedding of the year but the entire day took place in downtown LA — and you all know how I feel about DTLA! Winter weddings can pose a bit of a challenge when it comes to natural light only because sunset is so much earlier in the day, but Wendy and I had discussed what we would need to do to make sure we were able to utilize as much light as we could for portraits and the ceremony. After all was said and done, the timing worked out just perfectly and the day went off without a hitch! Many thanks to a great team of vendors and a great wedding party who made everything possible and unbelievably beautiful!
There are so many elements from Wendy + Alan's wedding that contributed to it's beauty and appeal – for example the flowers, Wendy's Hayley Paige art deco wedding gown, the geometric inspiration found throughout cocktail hour and the reception, but most of all the venue! Alexandria Ballrooms was recently renovated and reopened to the public as one of Los Angeles' most historic downtown venues. This LA wedding venue was first opened in 1906 and features multiple indoor event spaces with great window light, amazing views of downtown, and intricate architectural detailing all throughout the building. The look and feel of Alexandria Ballrooms is actually fairly diverse and can be transformed into a number of themes to compliment many different brides and their design vision for their wedding day! Imagine a high glam event featuring the oversized crystal chandeliers, an indi bohemian vibe that plays off the various textures and gold highlights, or the space could easily be turned into a modern yet urban setting due to the city location and restored interiors.
I think my two favorite elements of the venue was the fireplace backdrop in the King Edwards ballroom where the ceremony took place and the ceiling of the Palm Court ballroom where the reception was held. Both the fireplace and the ceiling had such historic detailing that stood out to me and really made the space unique. I felt like guests could really enjoy the space while also celebrating the bride and groom!
I'm excited Alexandria Ballrooms is open to the public again and look forward to many more wedding celebrations there! And of course, congratulations to Wendy and Alan!! Who, by the way, spent their honeymoon enjoying Paris – these two definitely knew the way to my heart!
VENDOR LOVE //
Photography: Jenna Bechtholt Photography
Coordination: Pop the Champagne
Venue: Alexandria Ballrooms
Florist: Honeycomb Affair
Hair + Makeup: Hair by Raymela
Wedding Gown: Hayley Paige
Videographer: By Design Films
Cake: French Confection Co
Rentals: Circa Vintage Rentals + MTB Rentals
Photobooth: Cheesy Photobooths
Copper Arch Rental: Samantha Dapper Event Design
Catering: Little Nelly
DJ/Lighting: DJ Icy Ice
Save
Save
Save