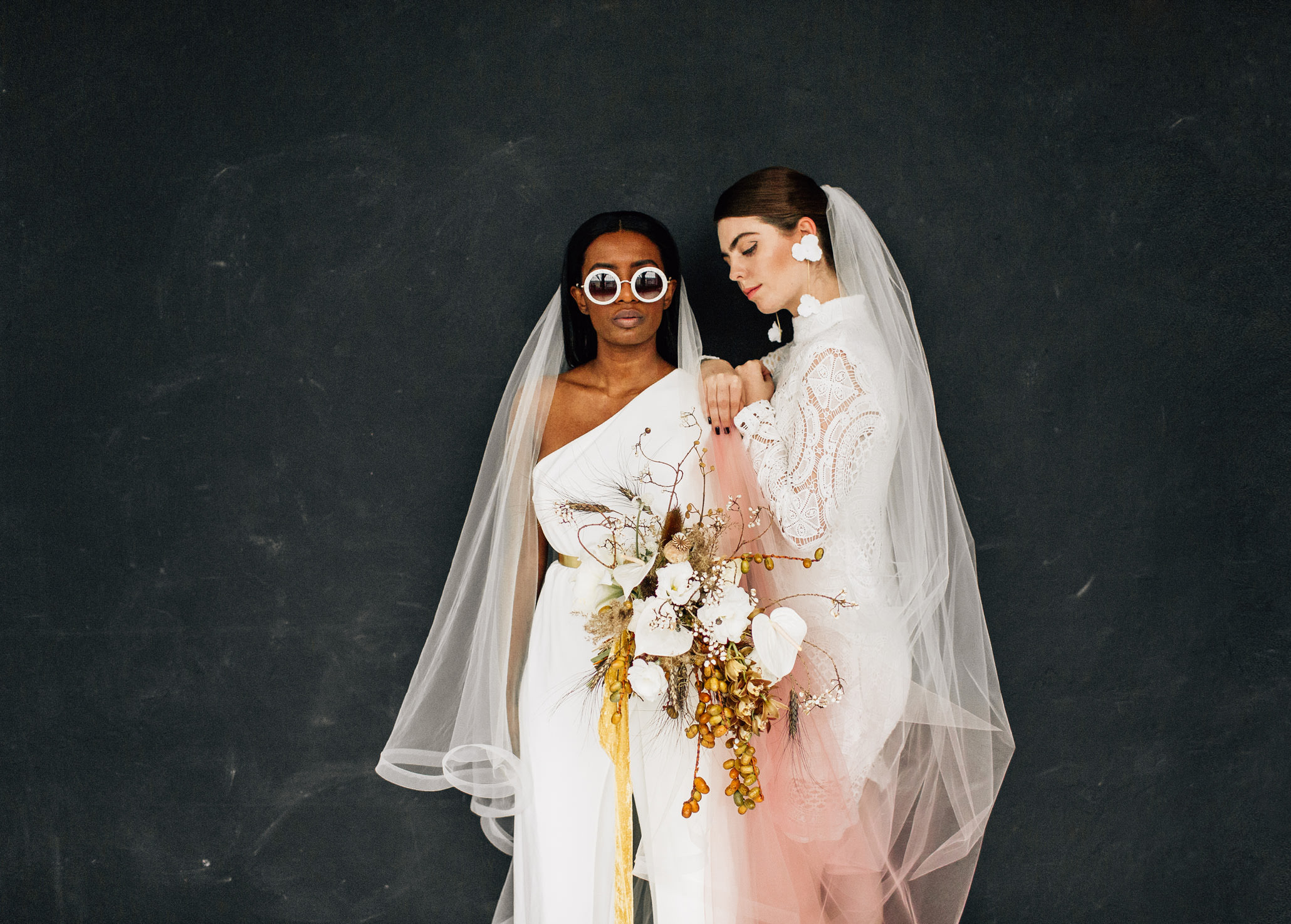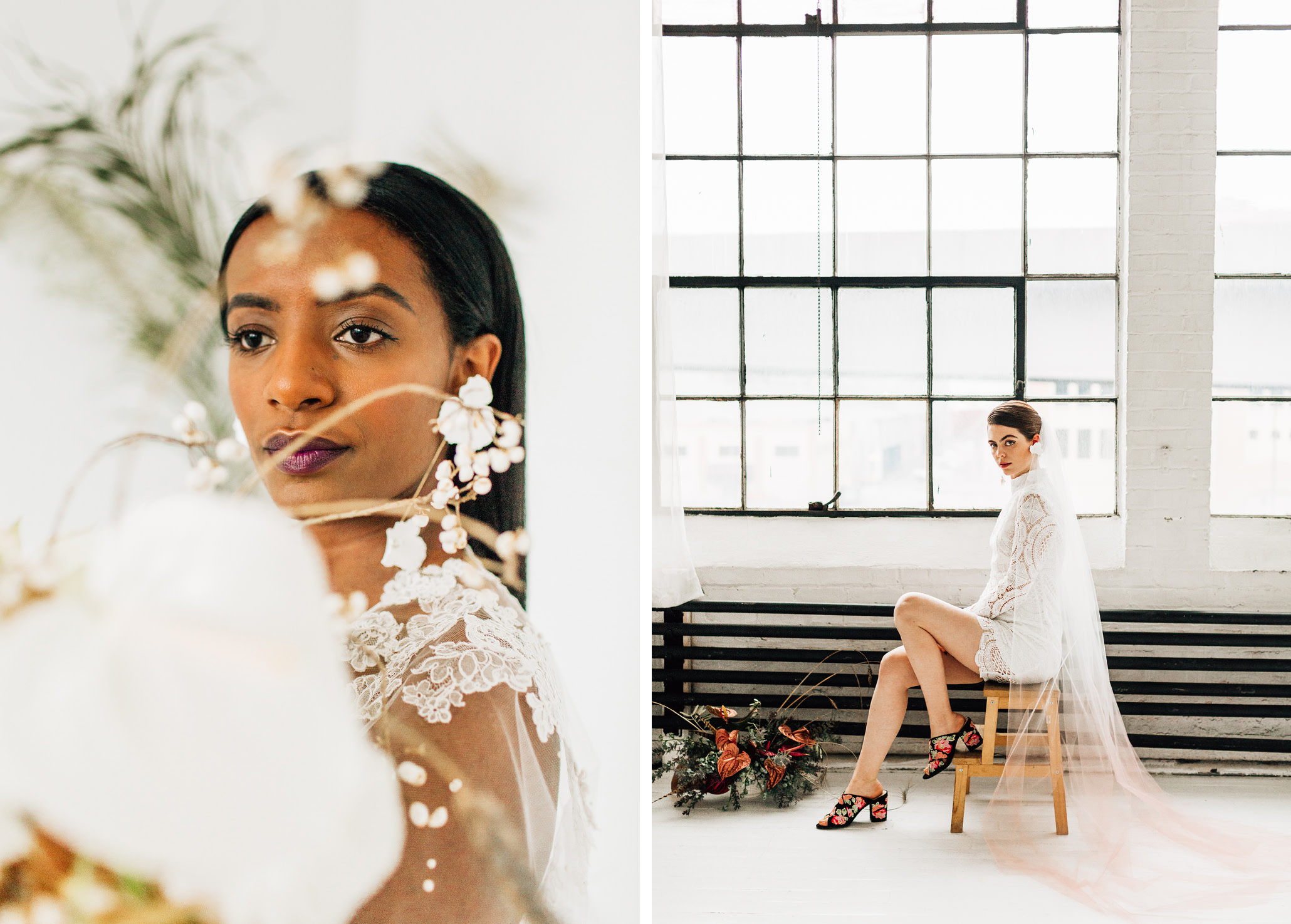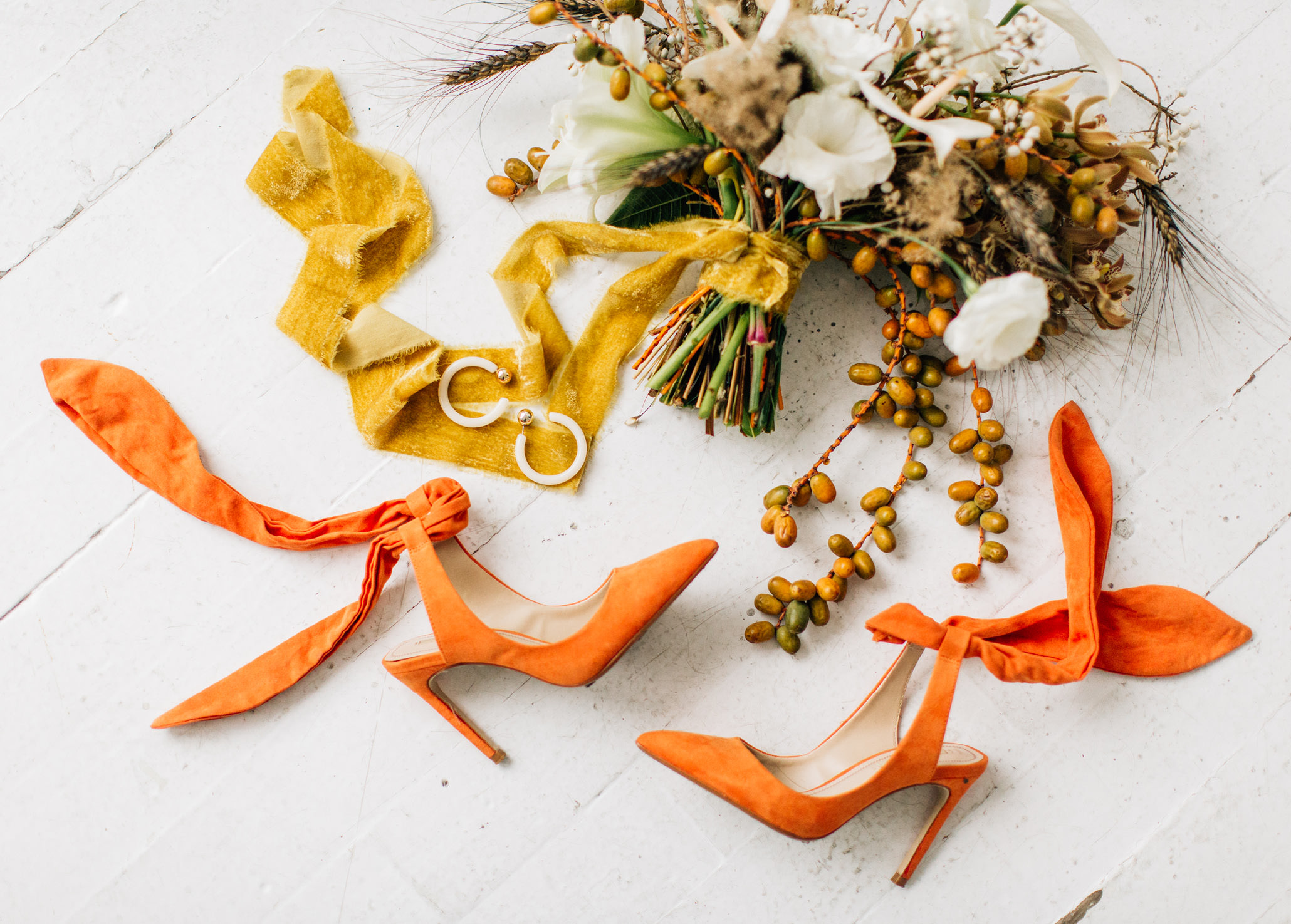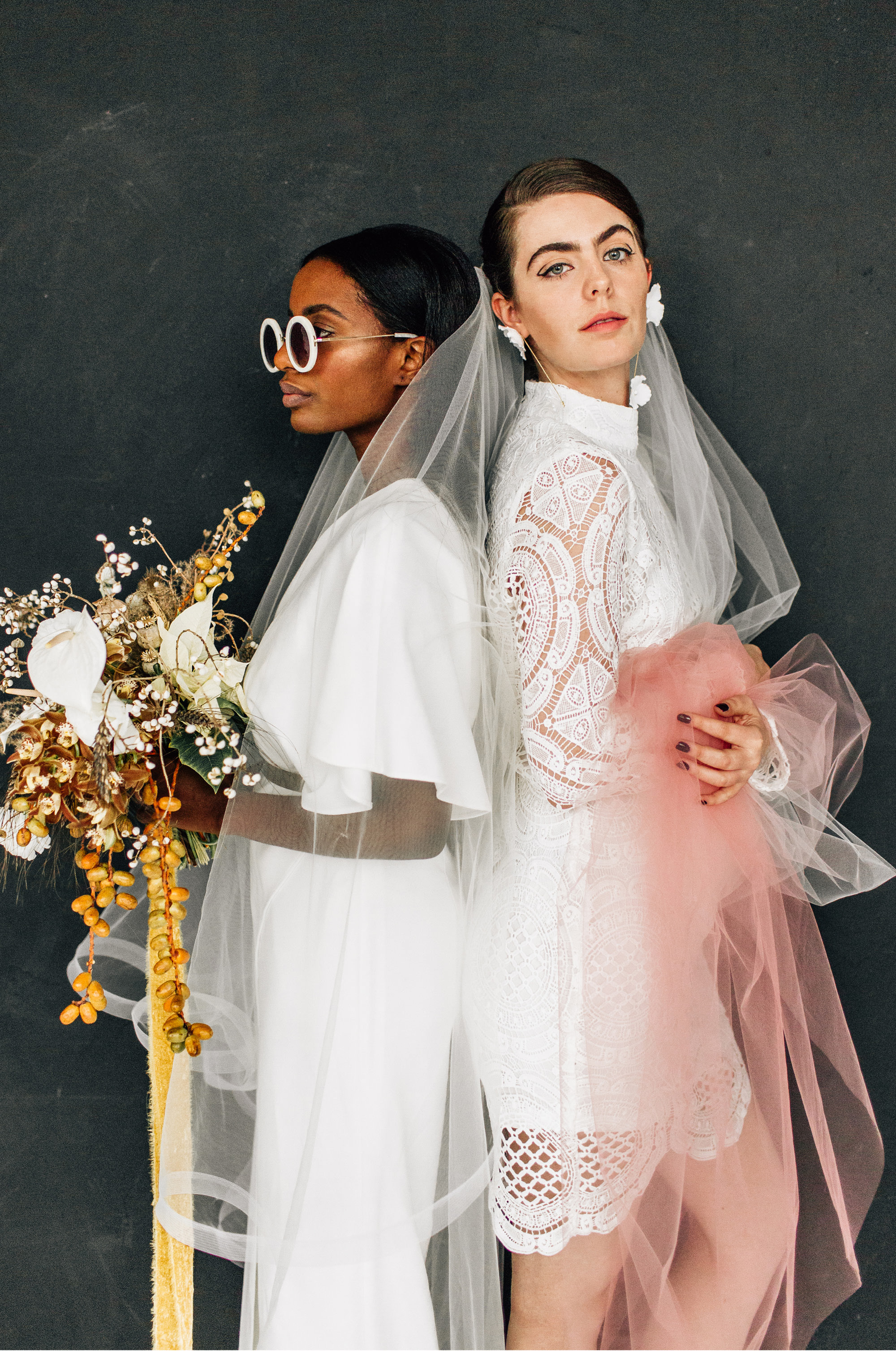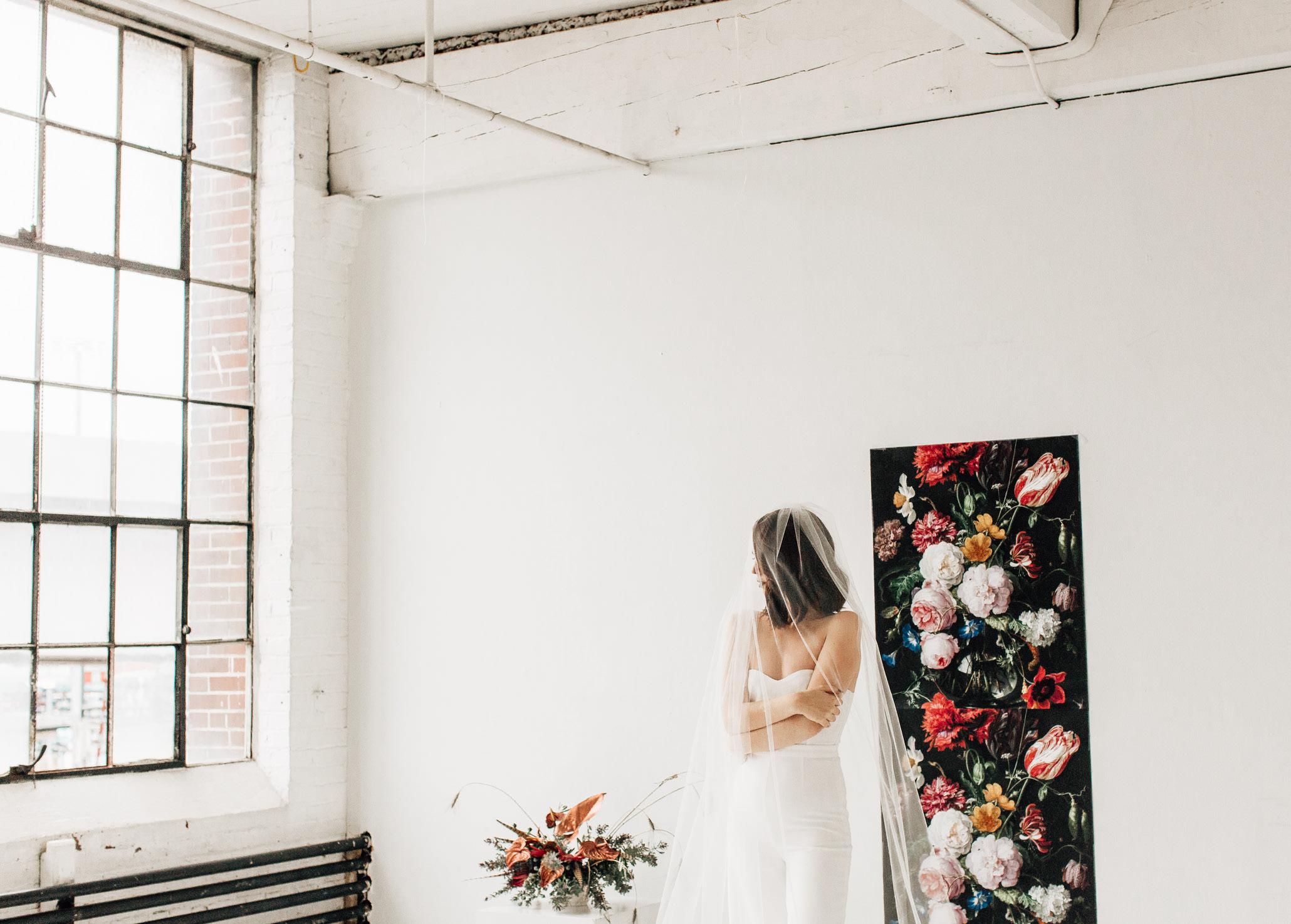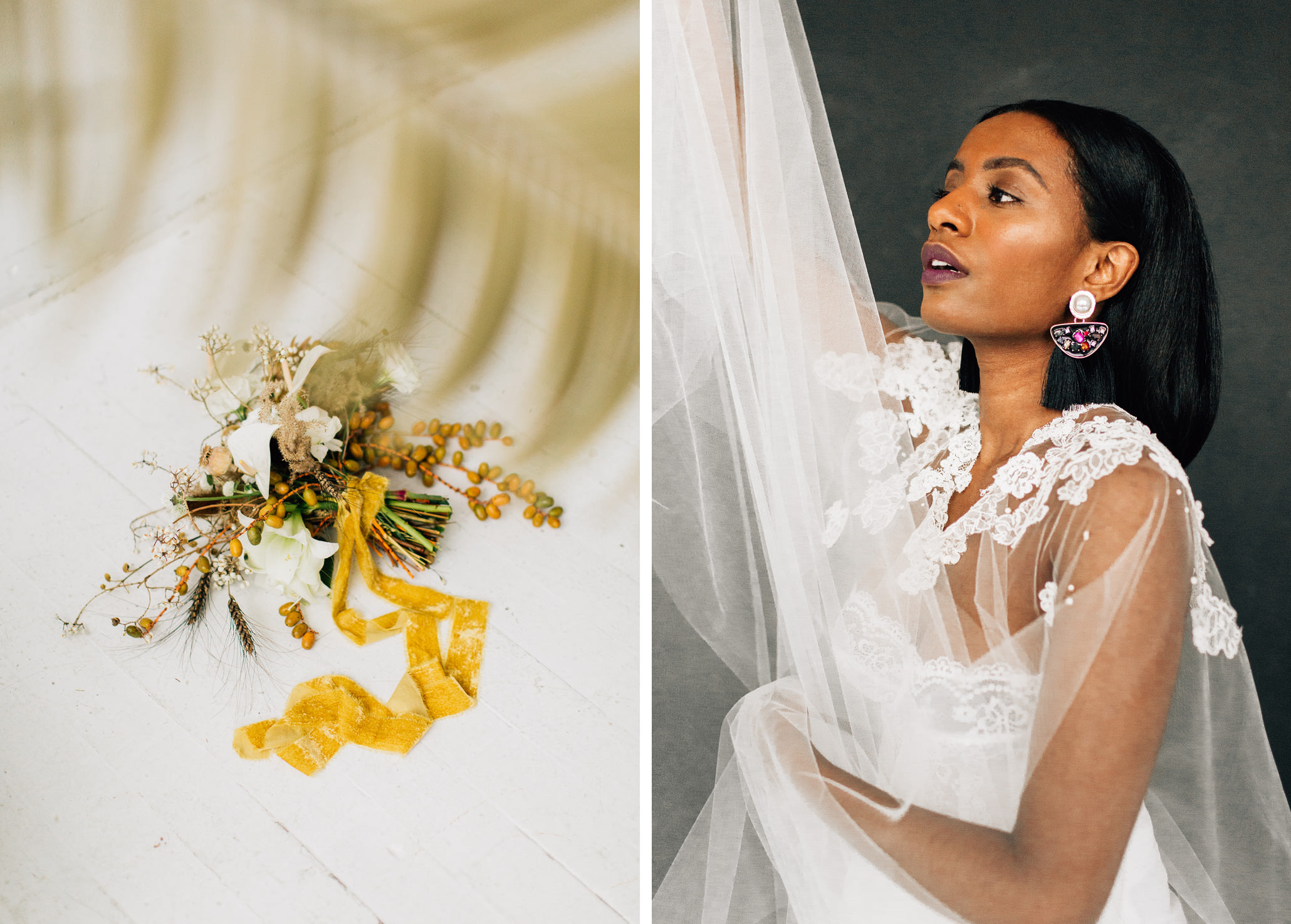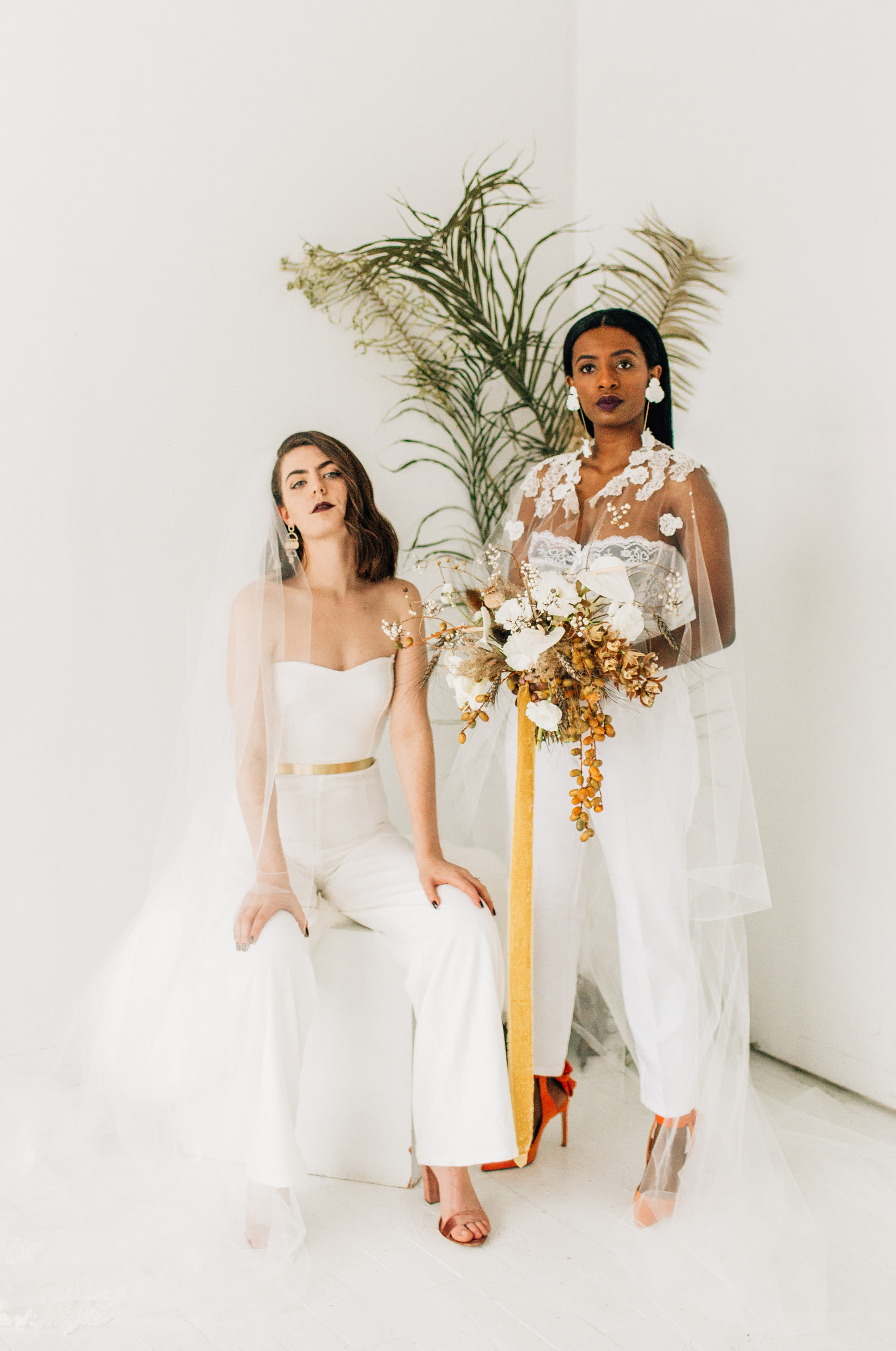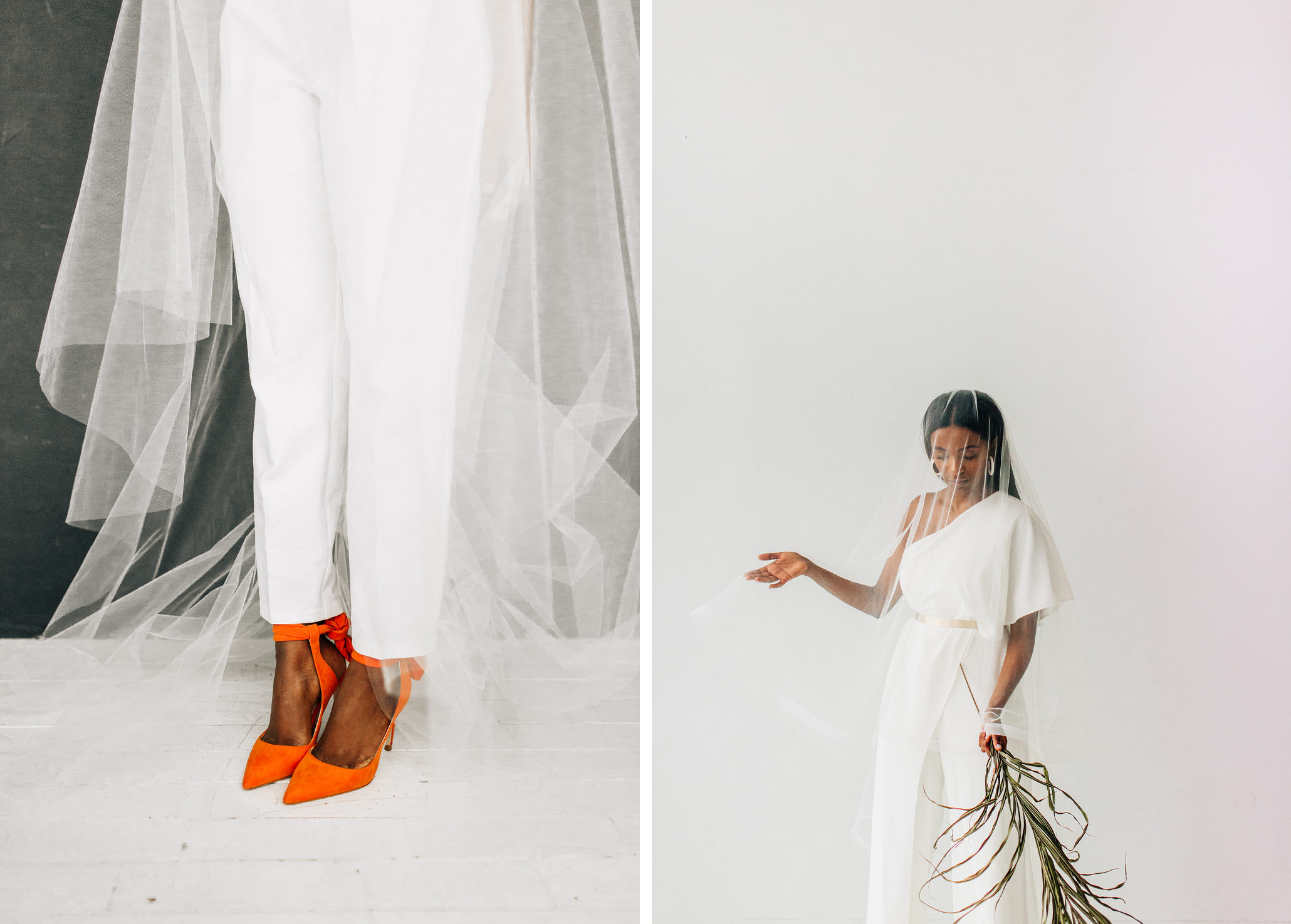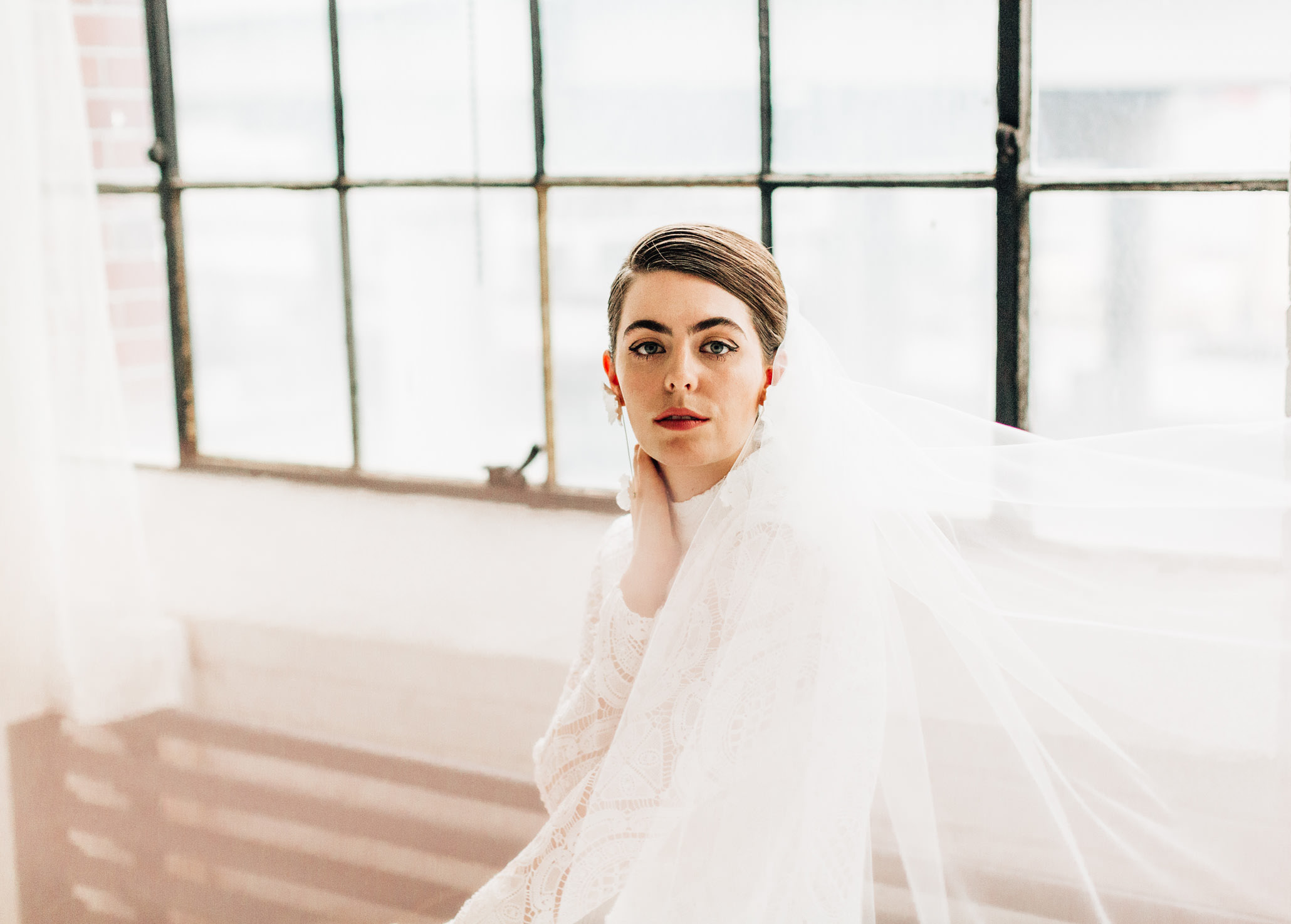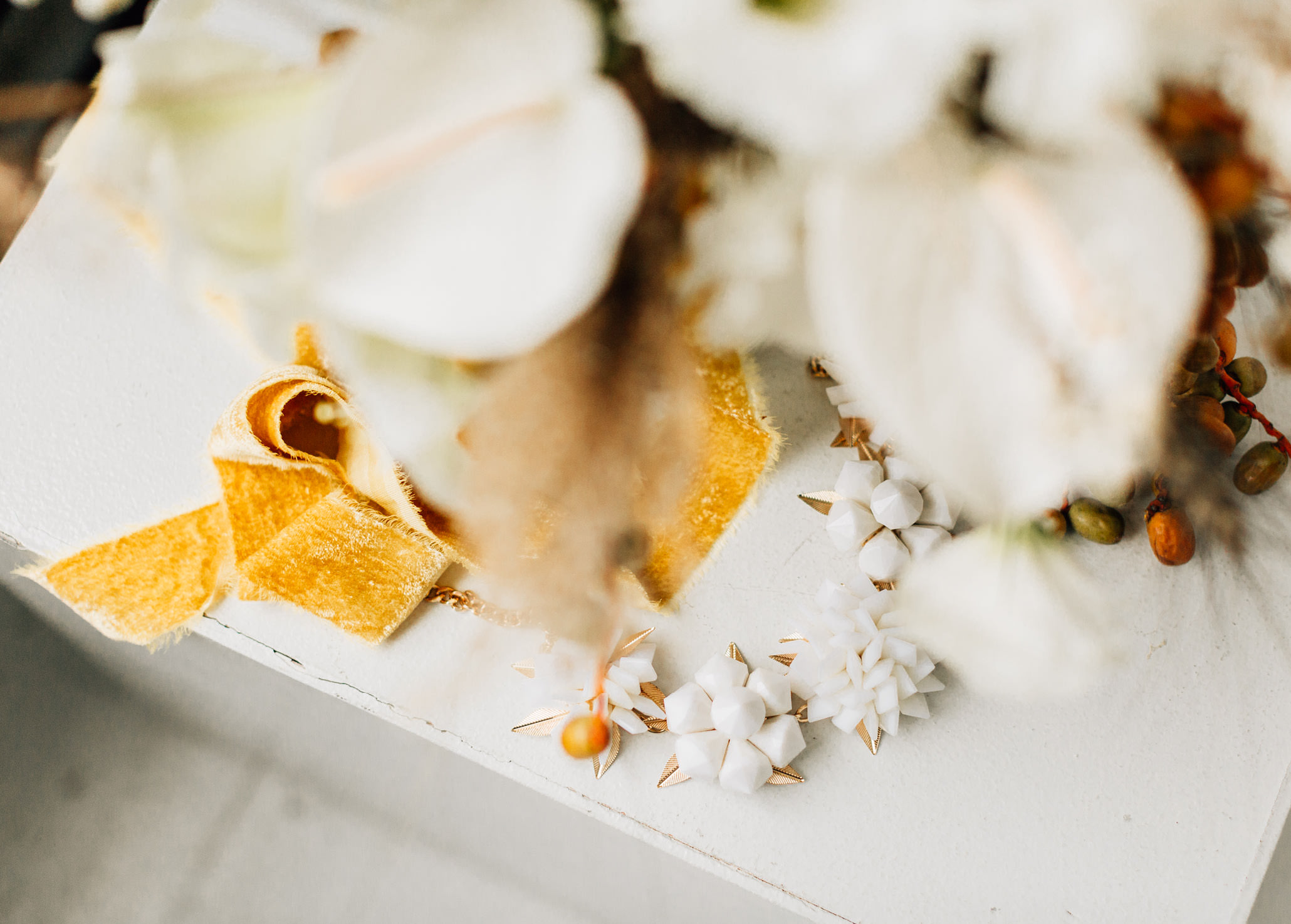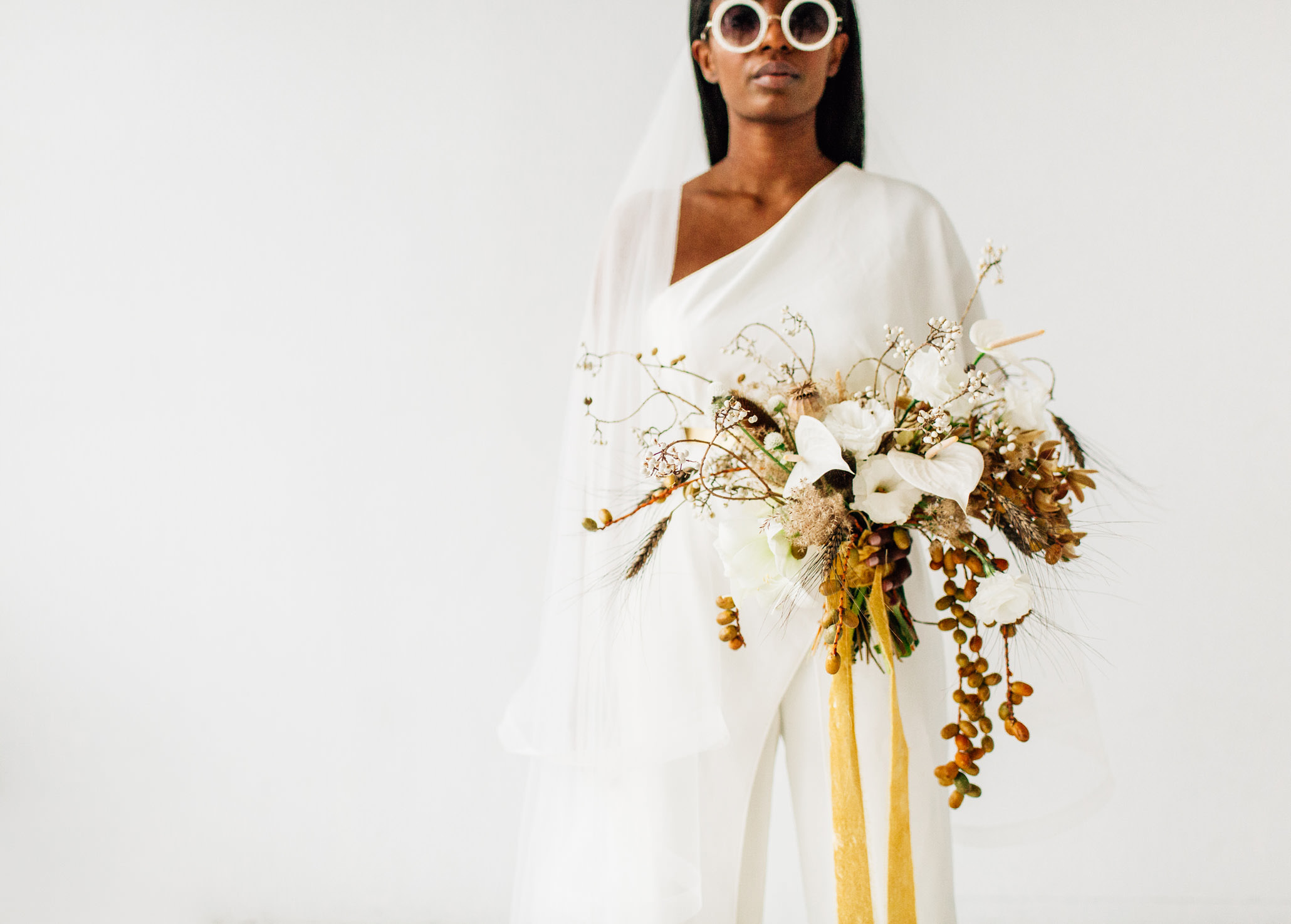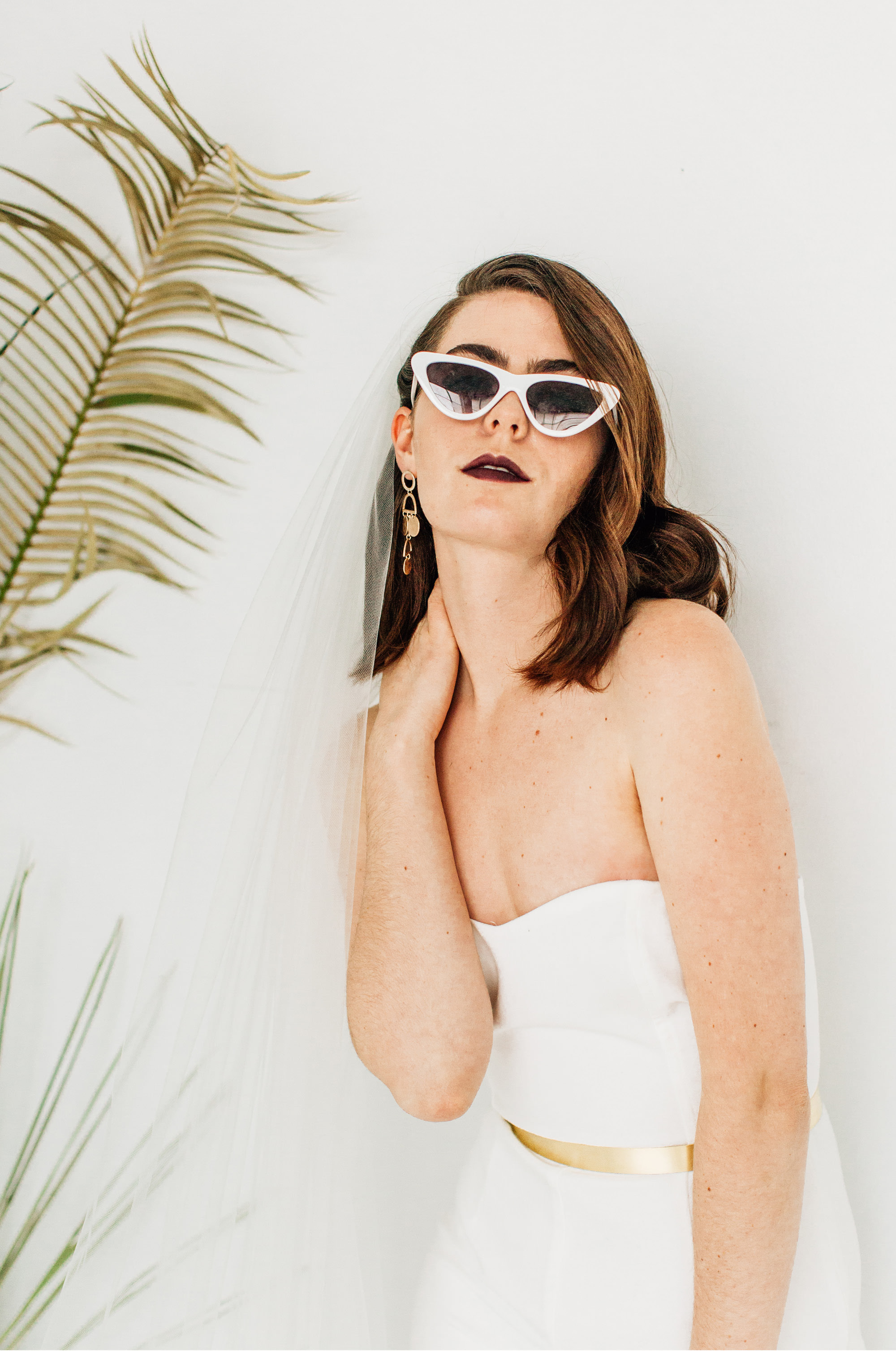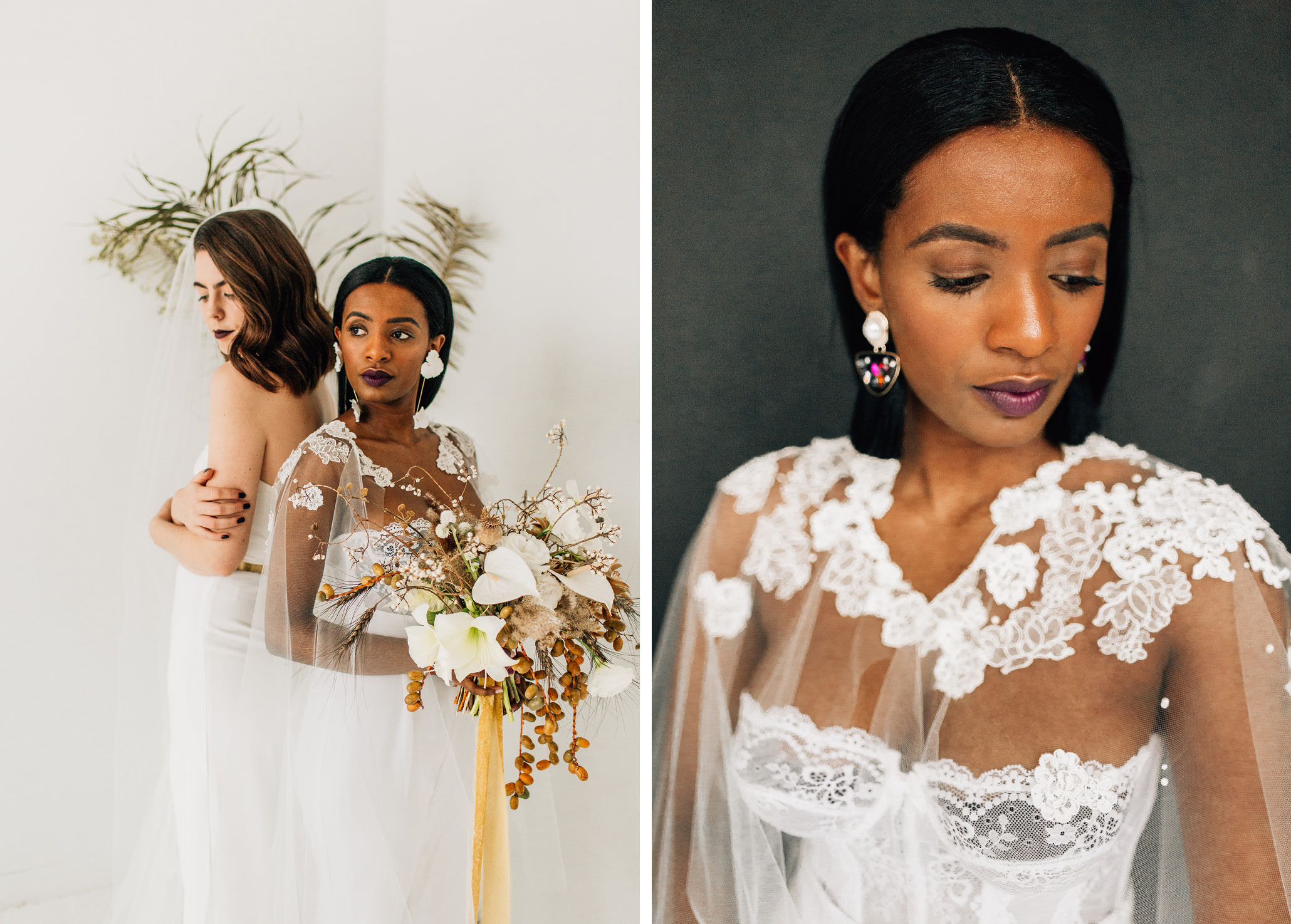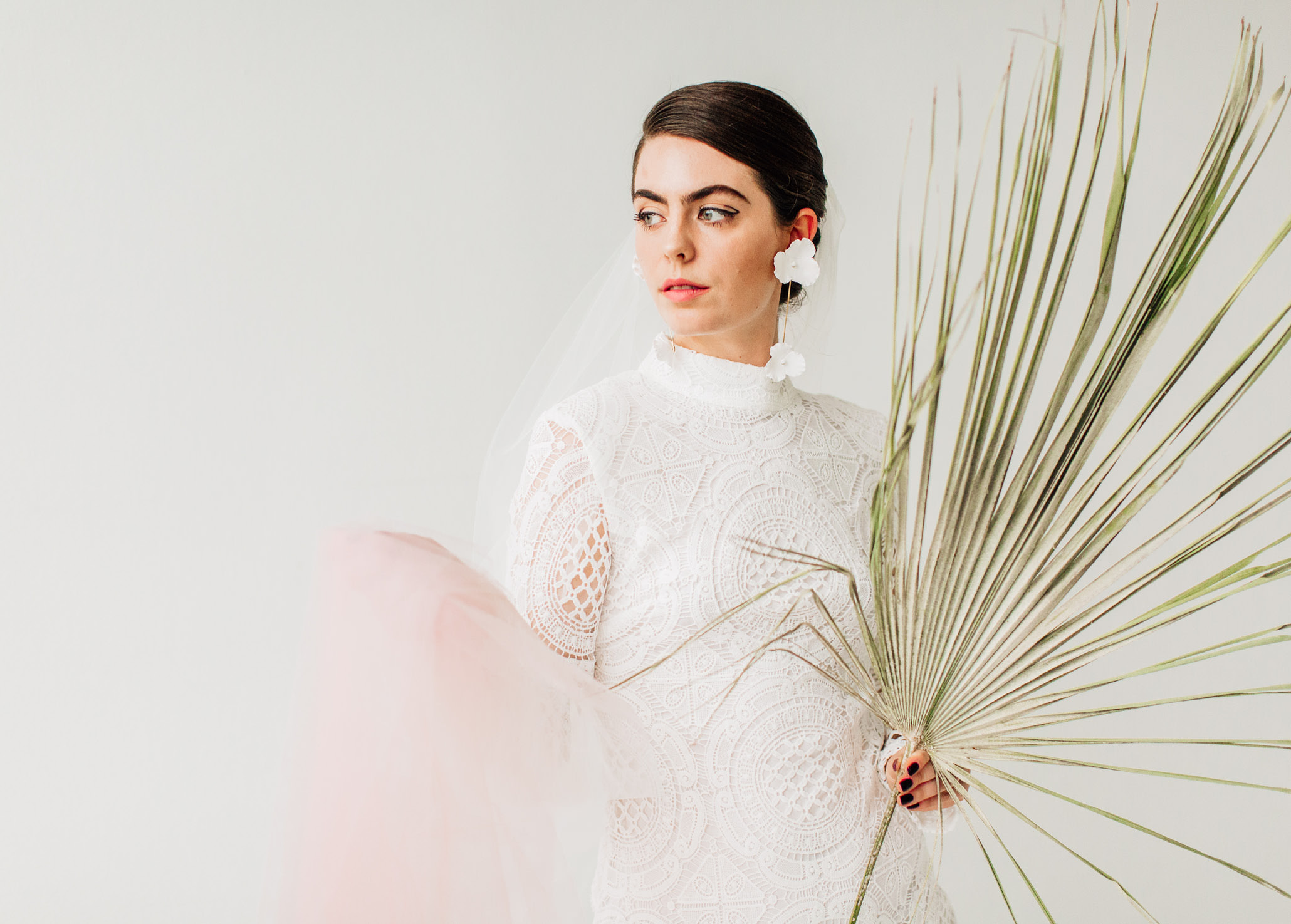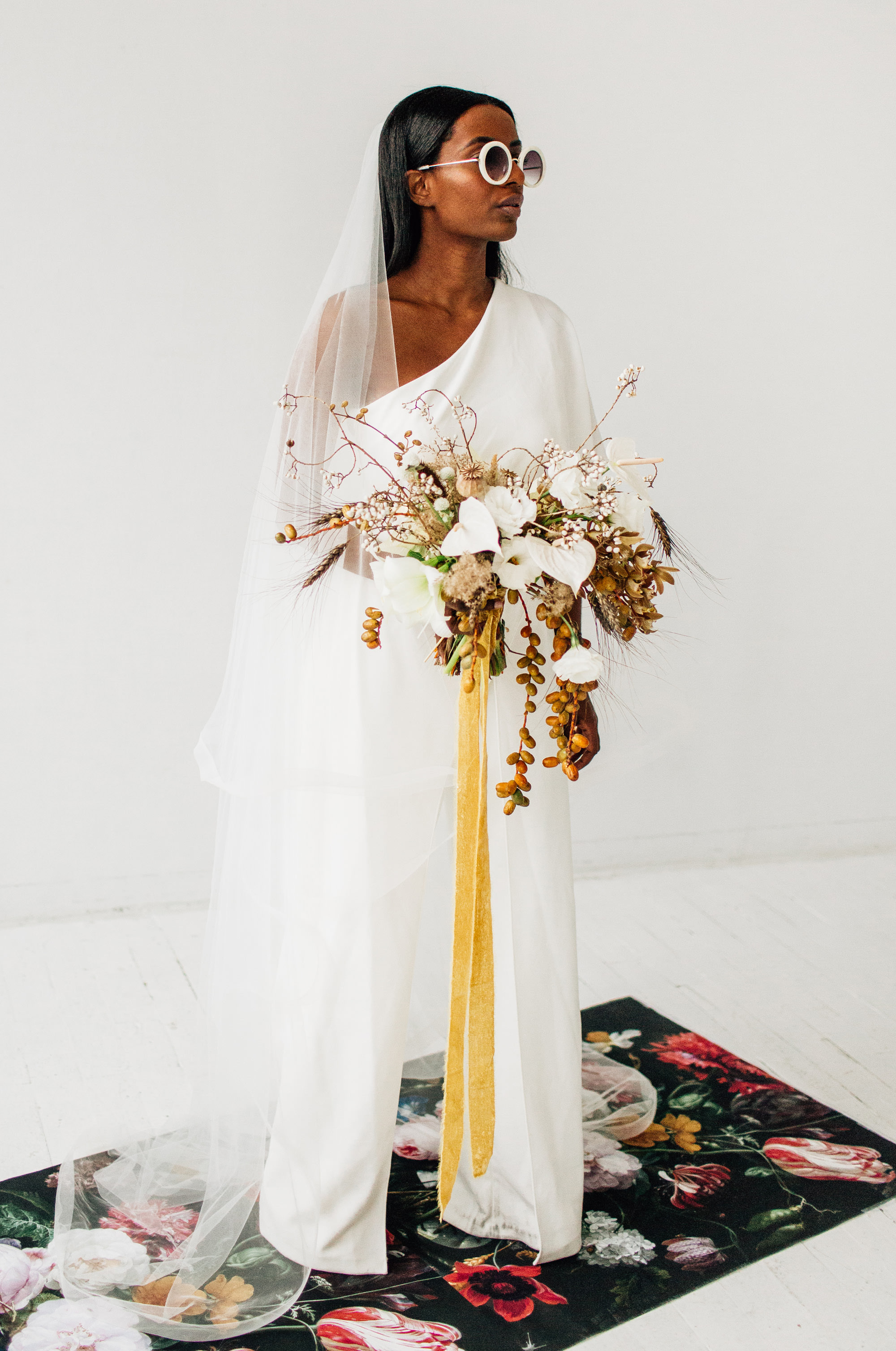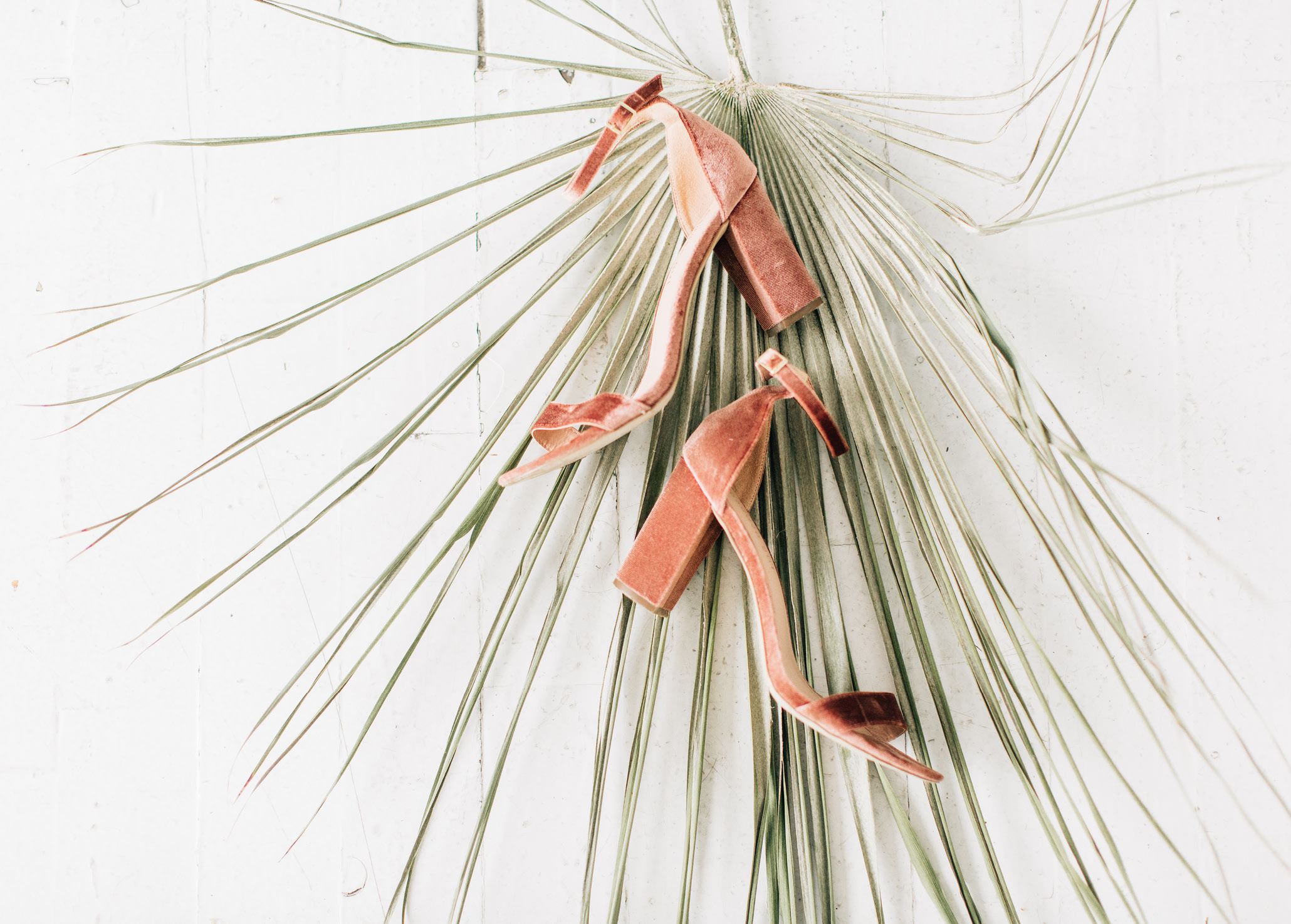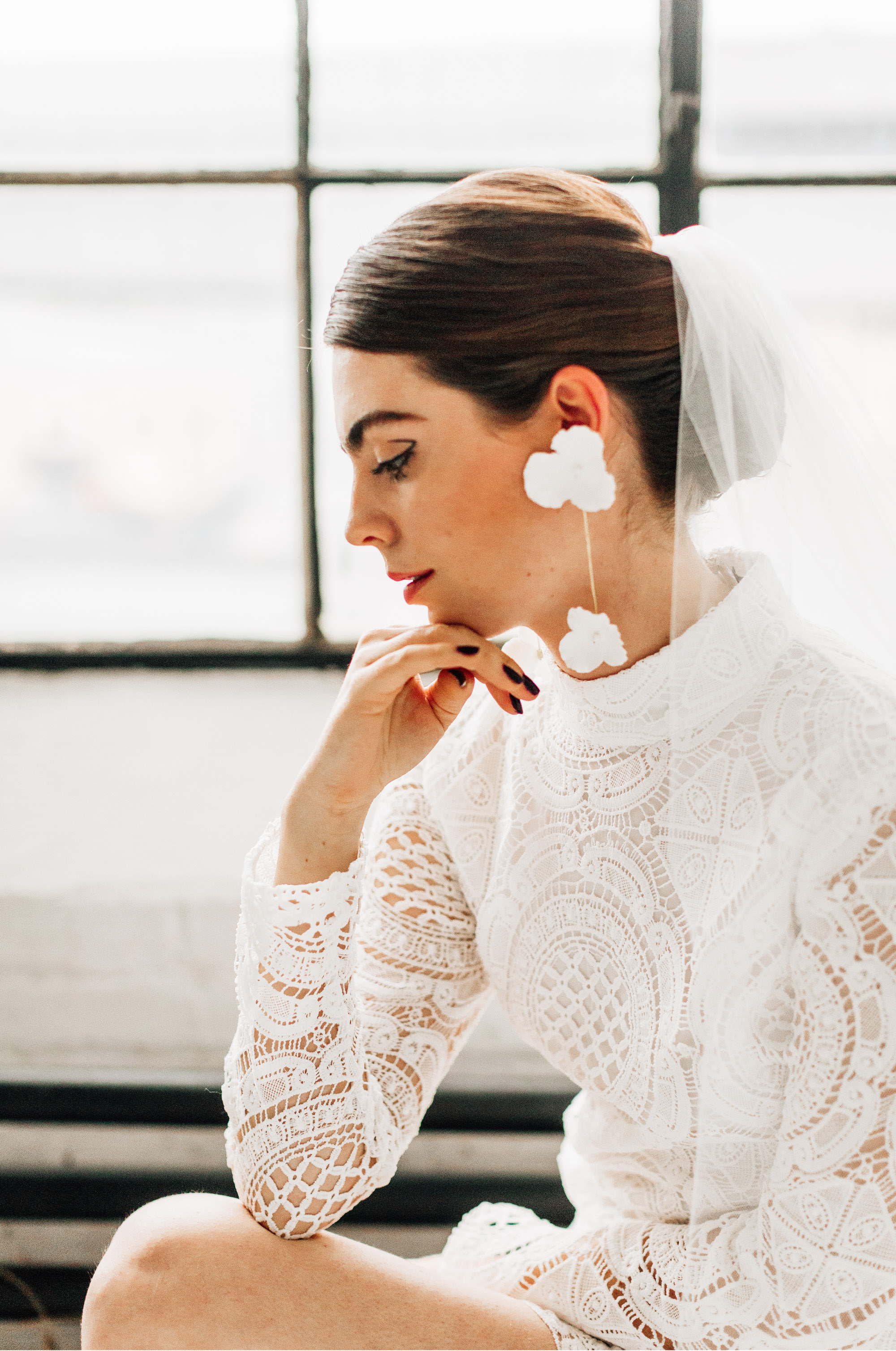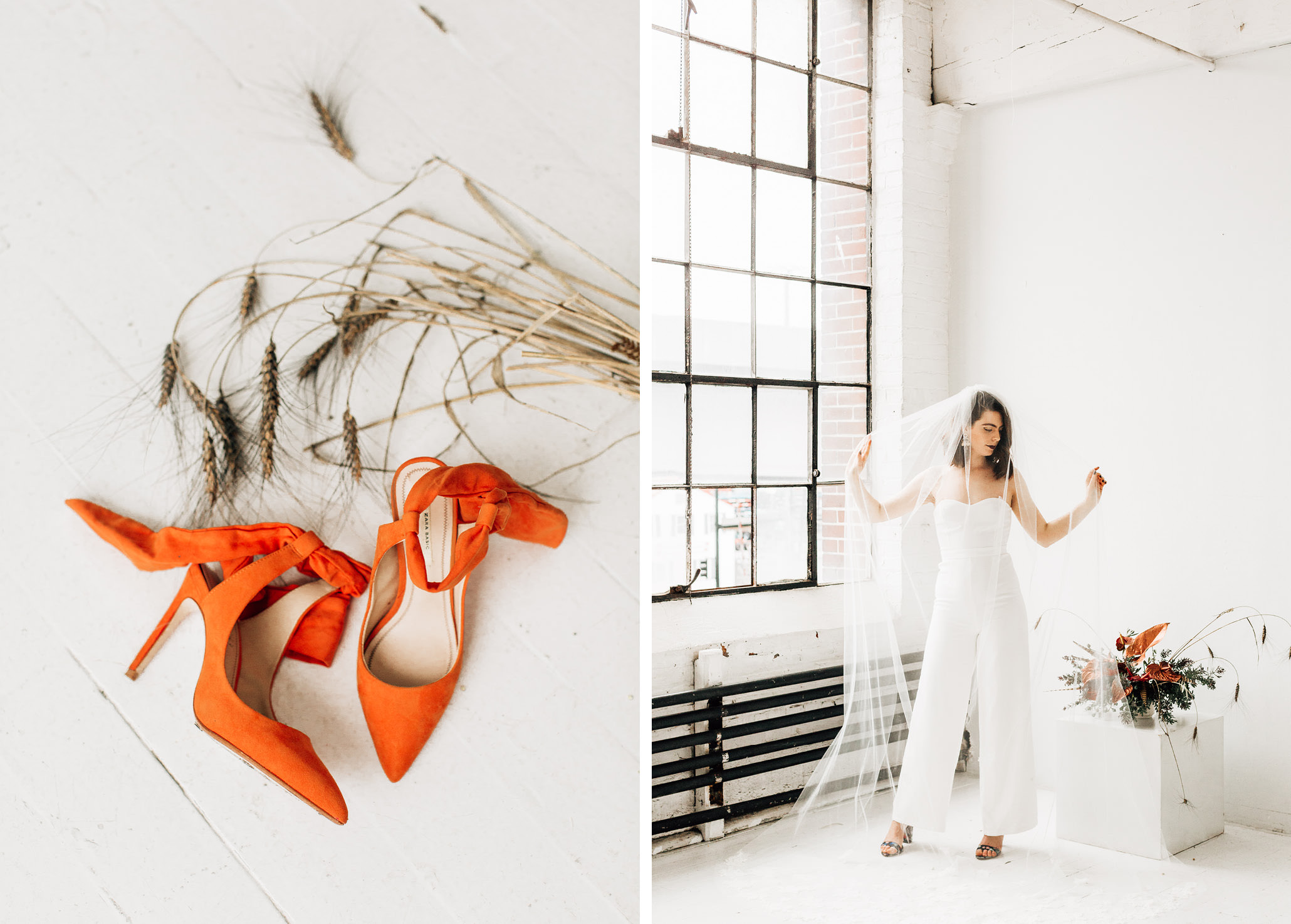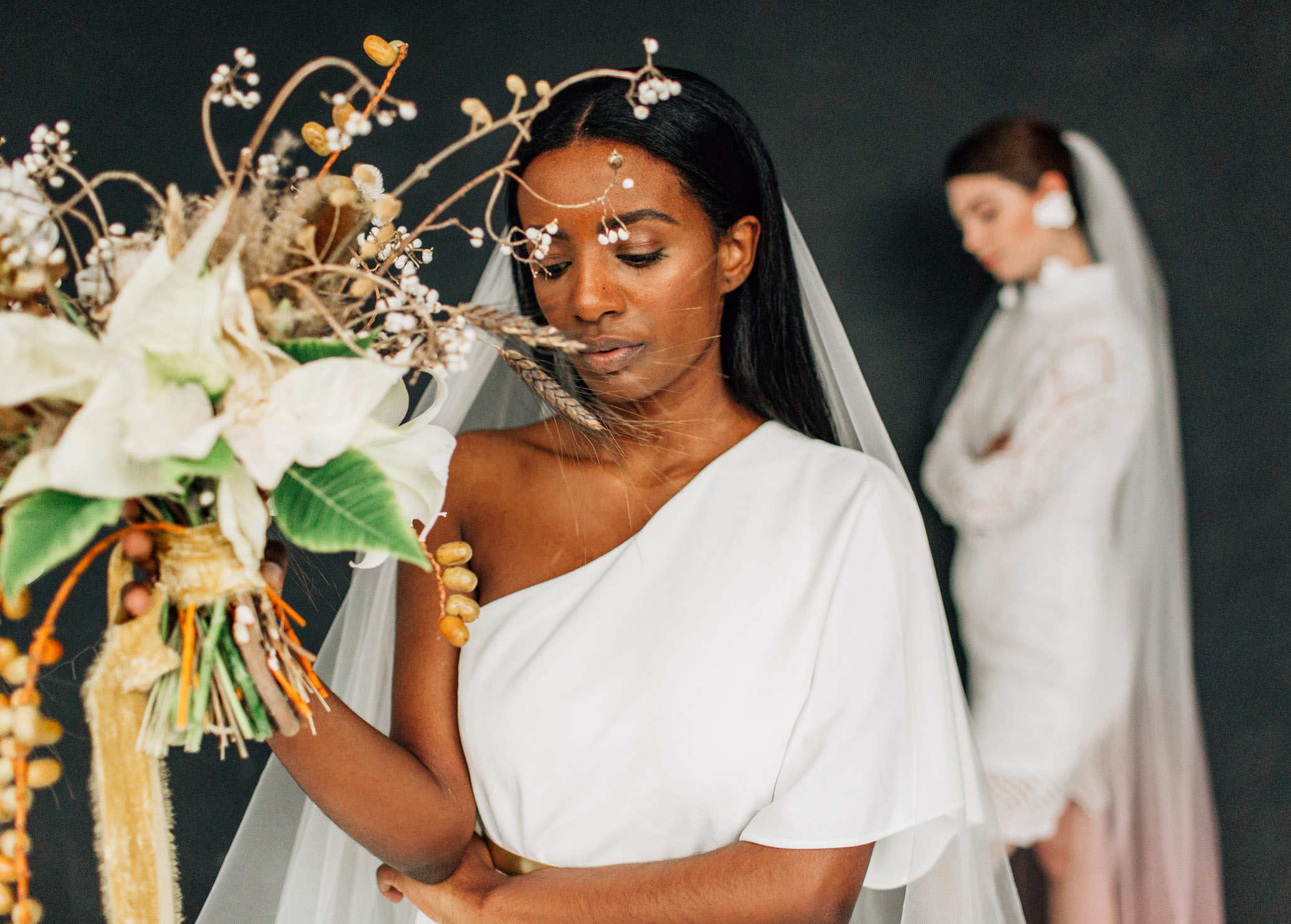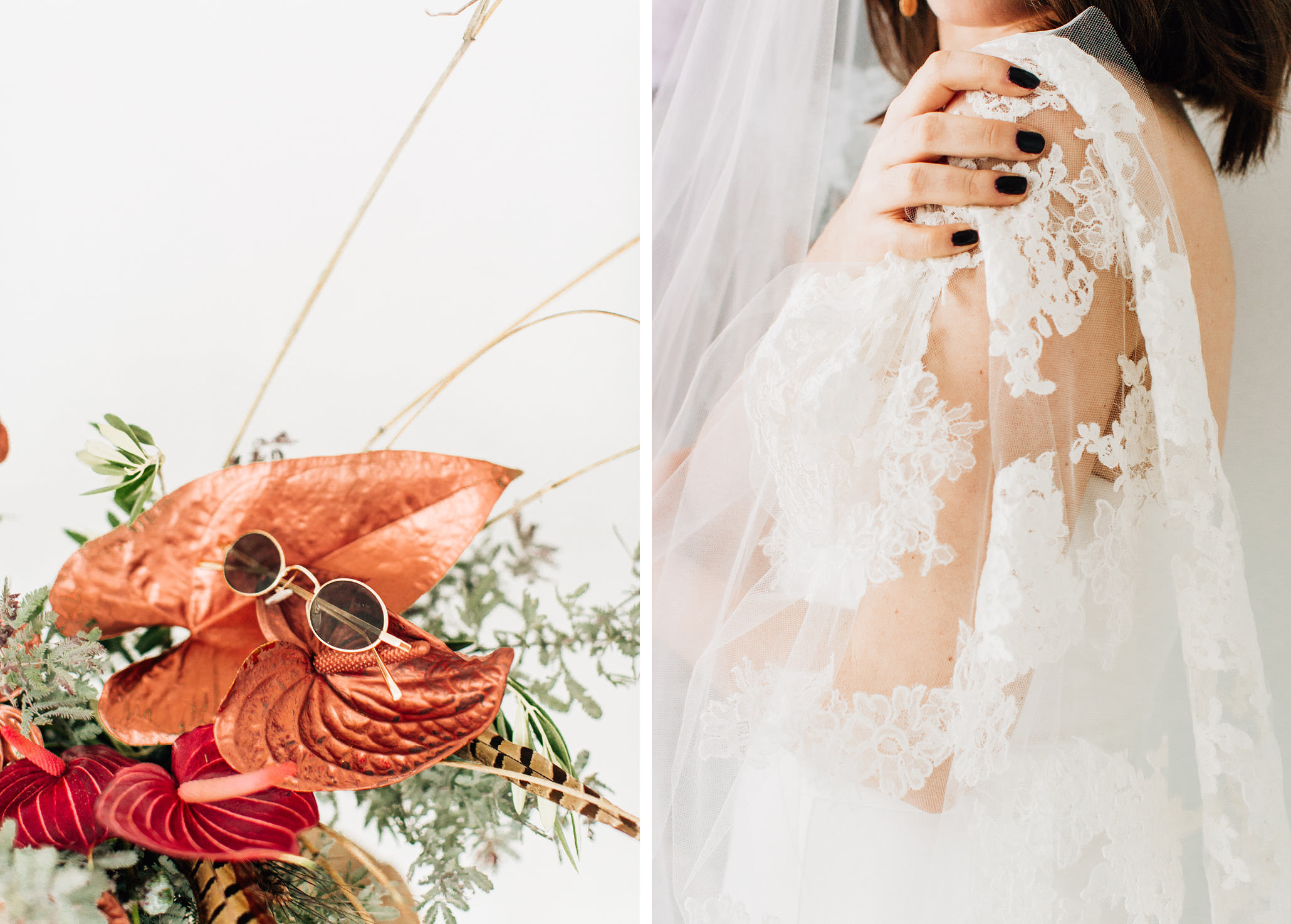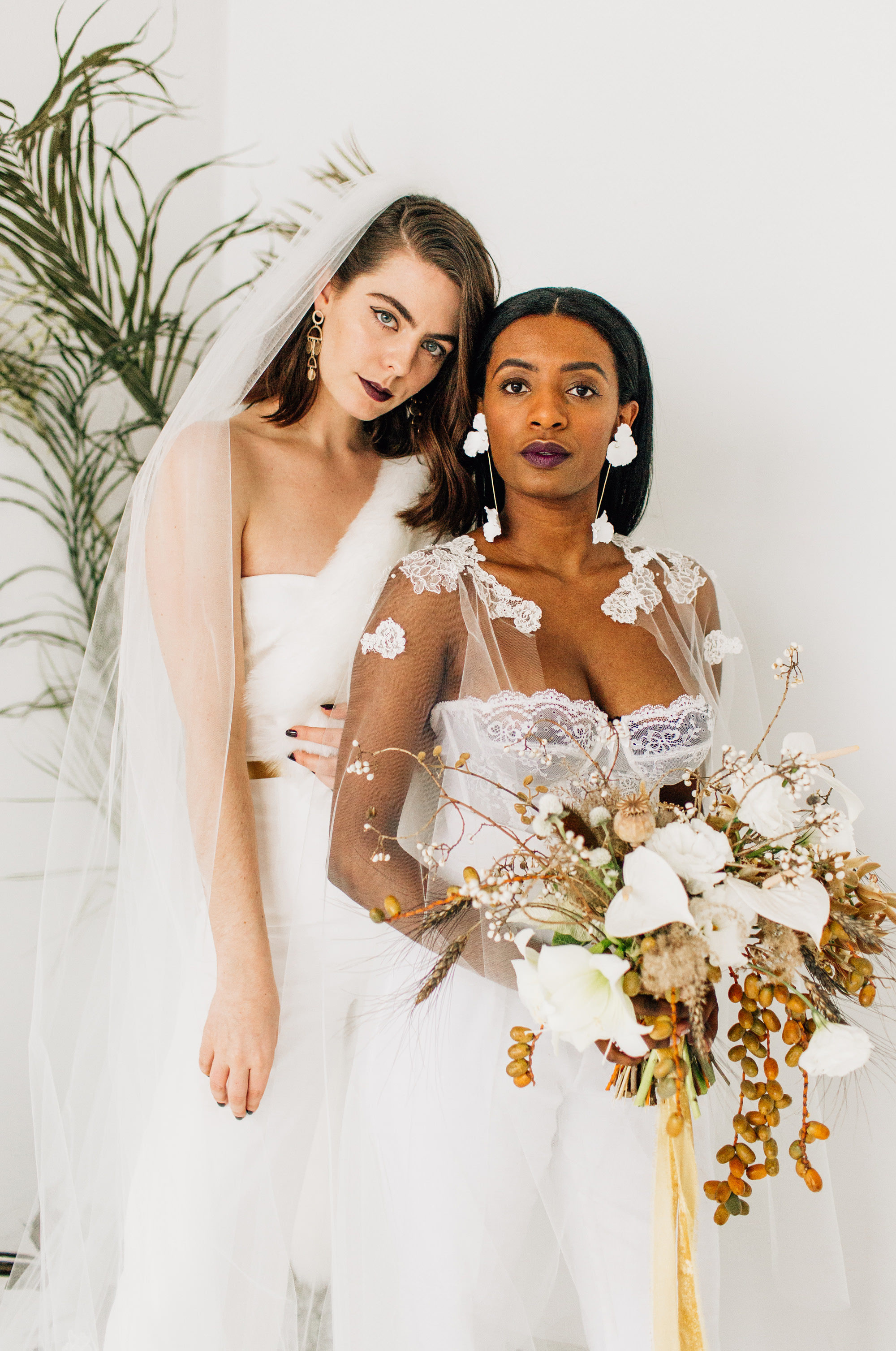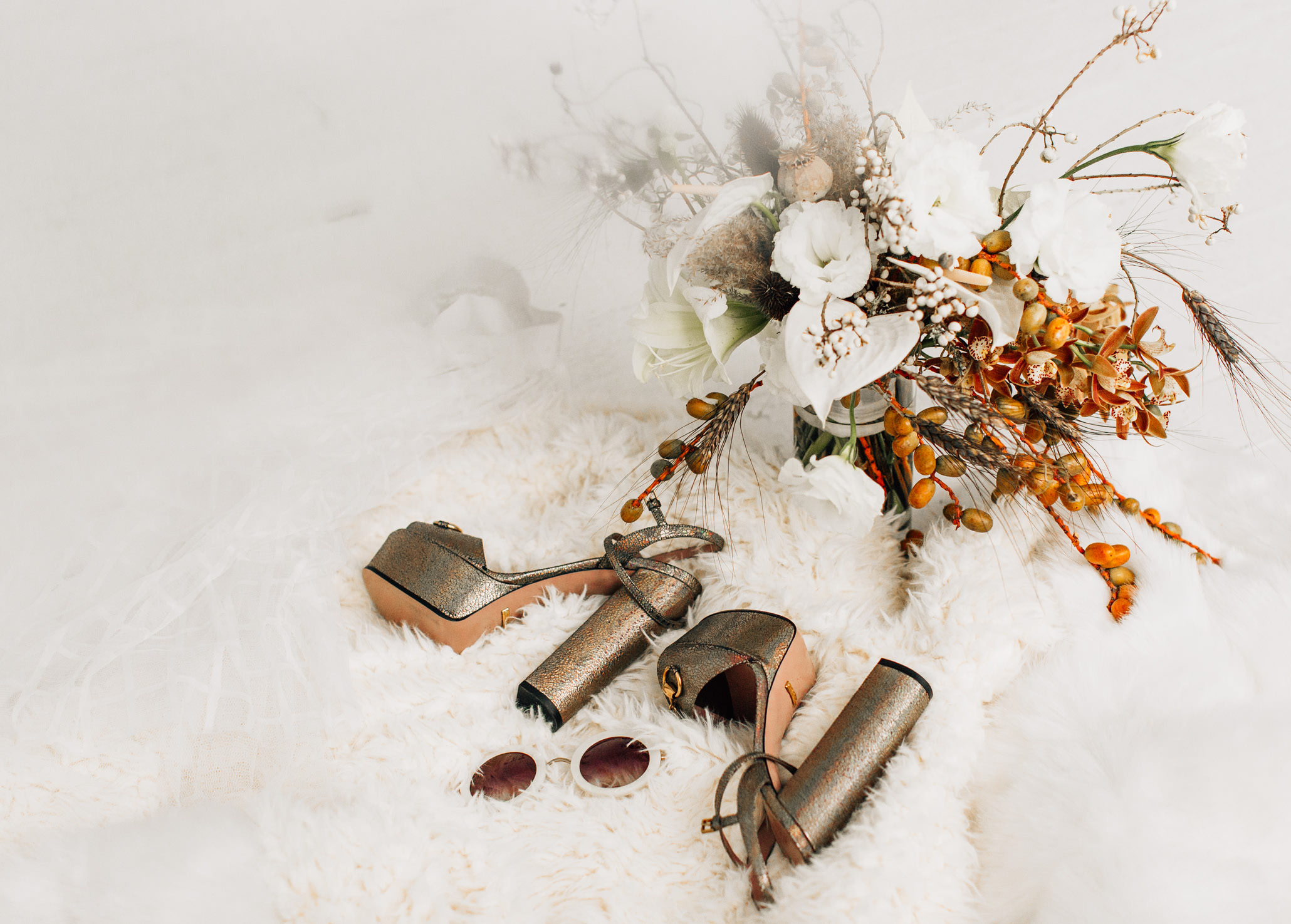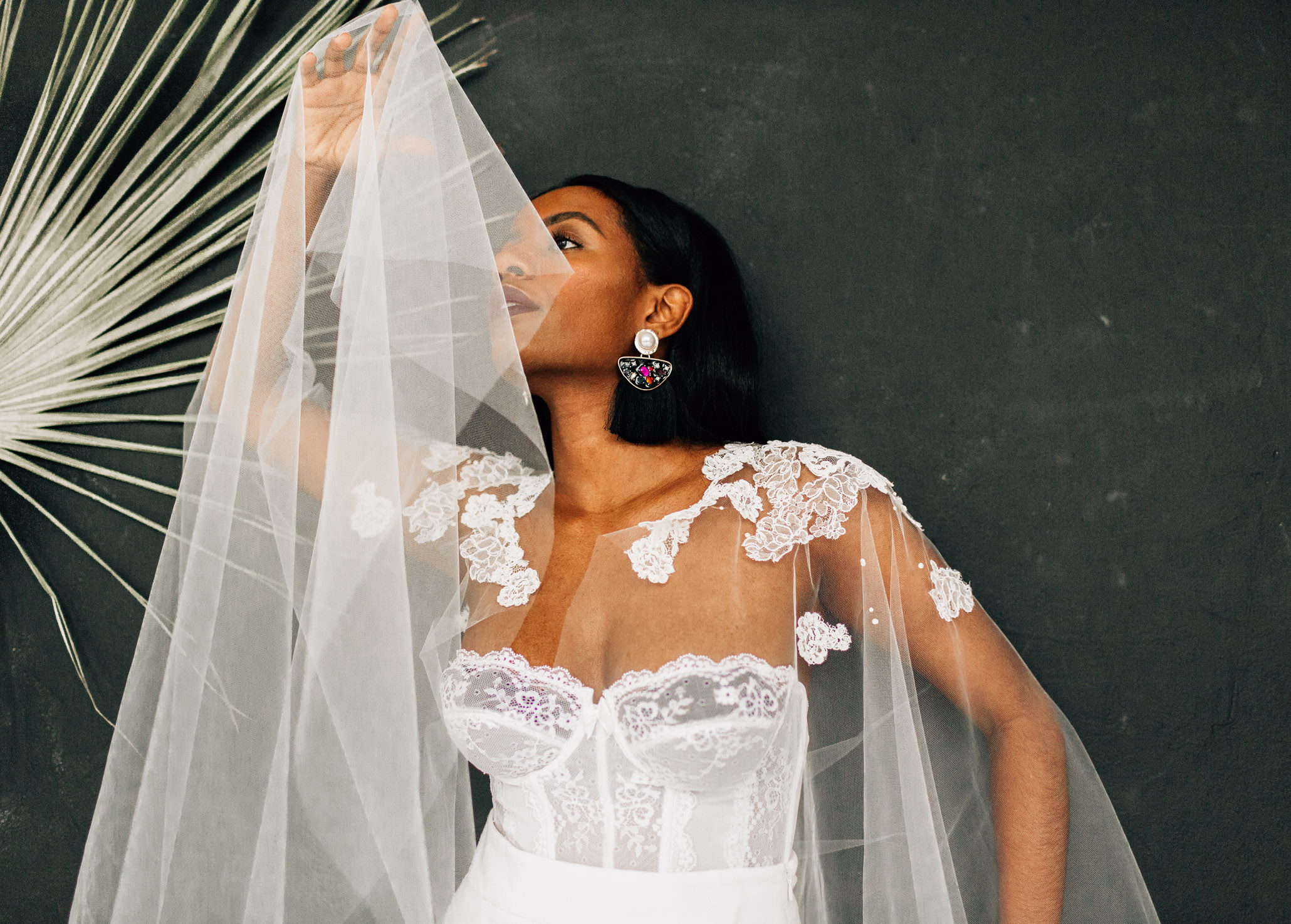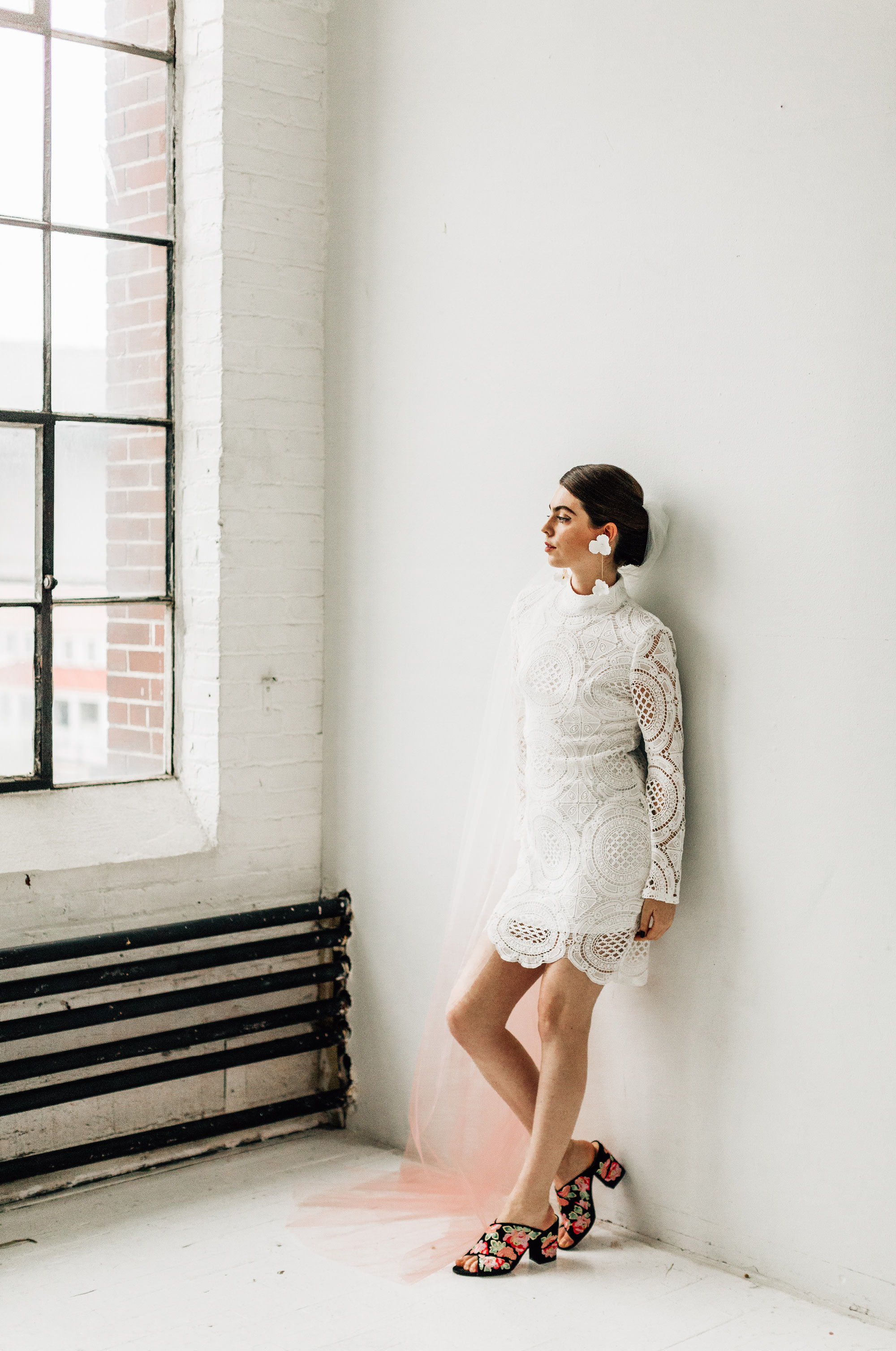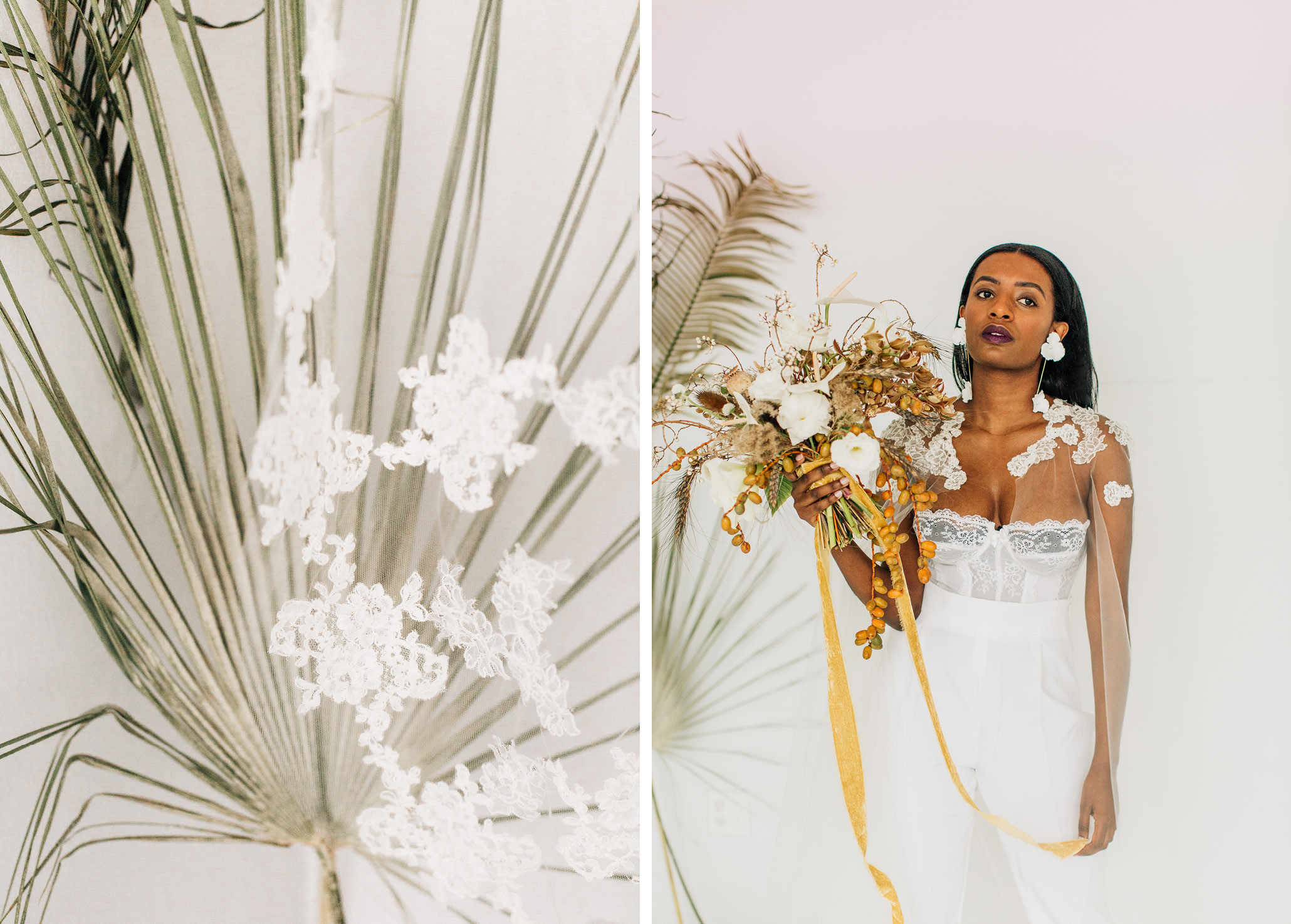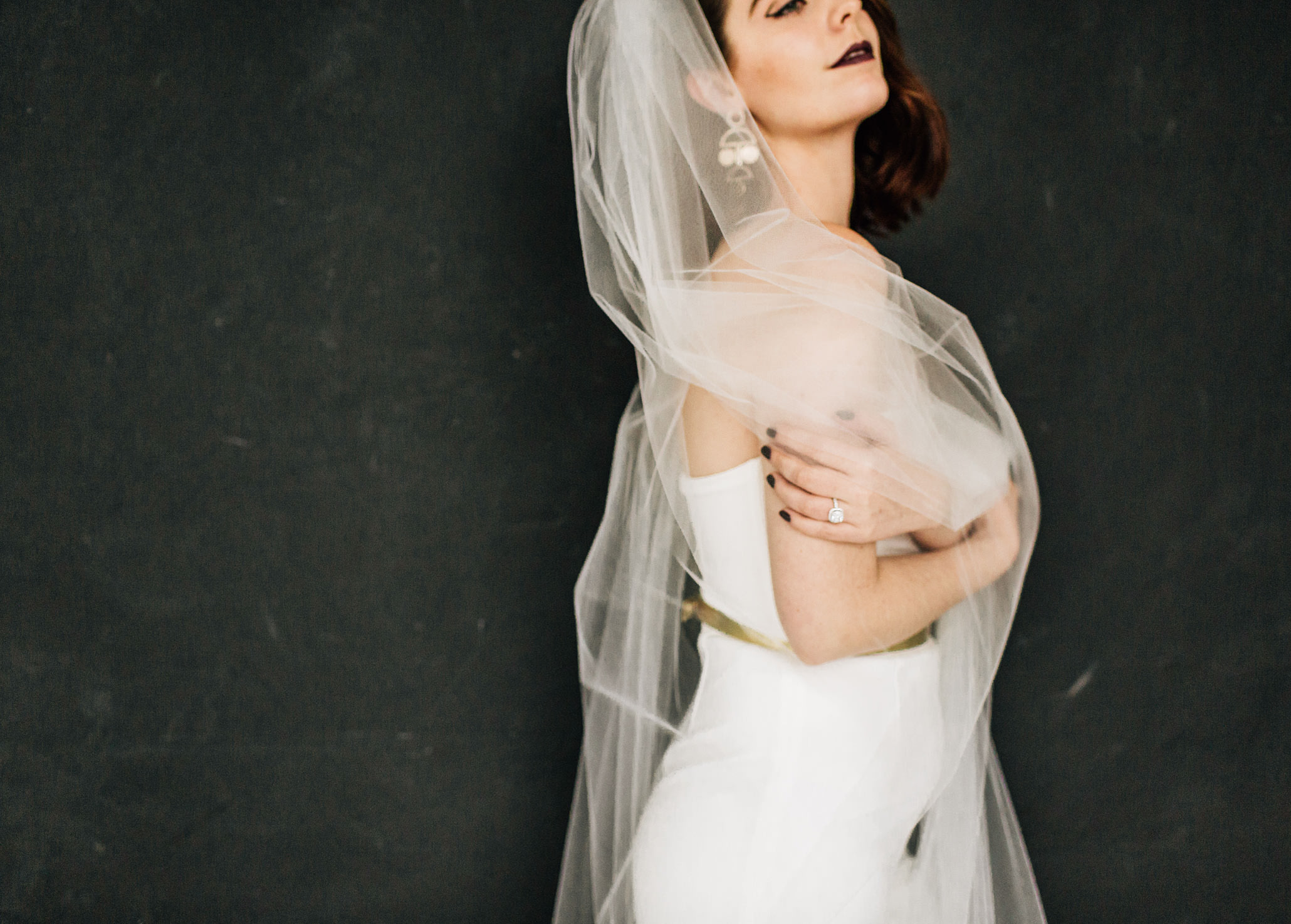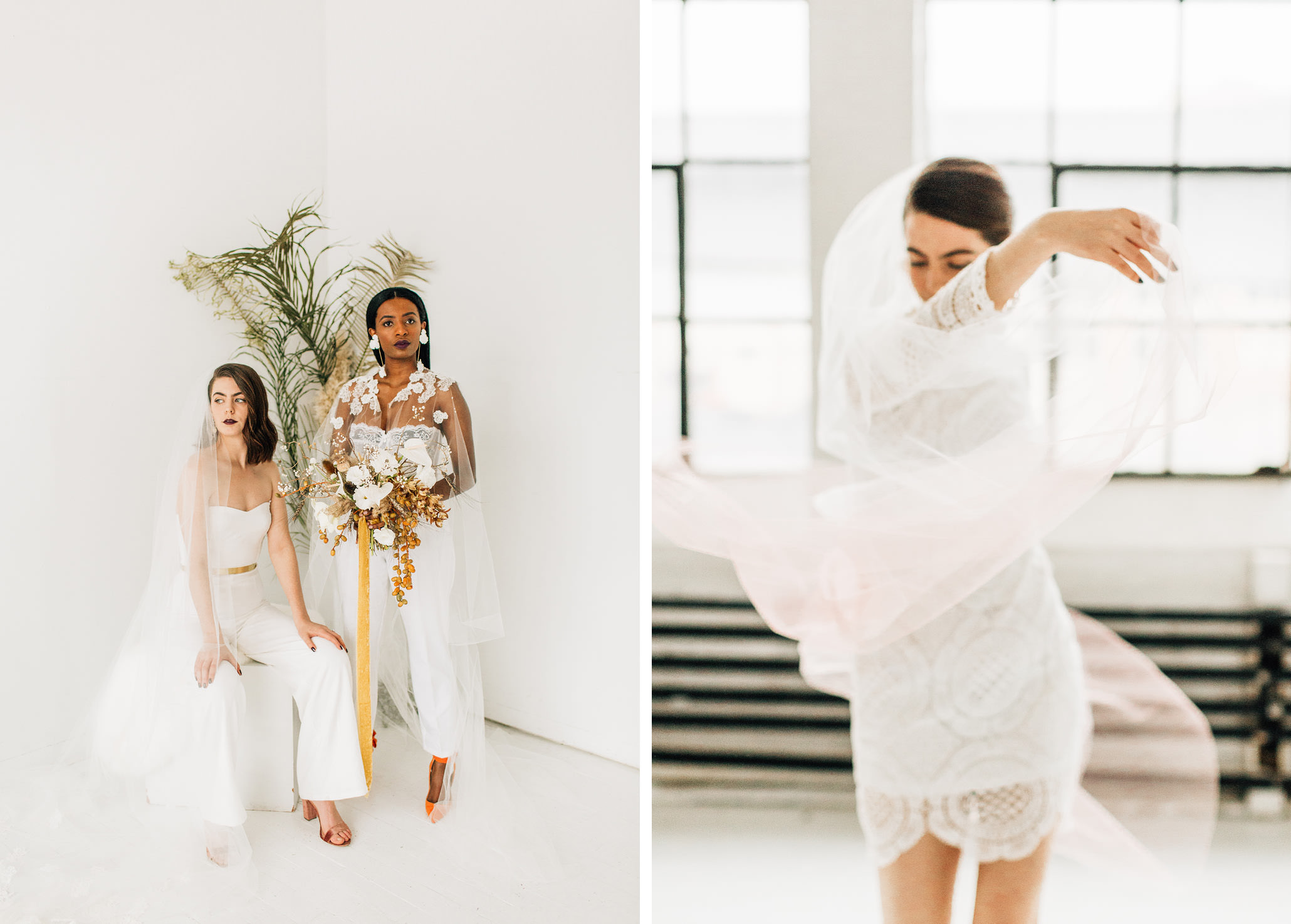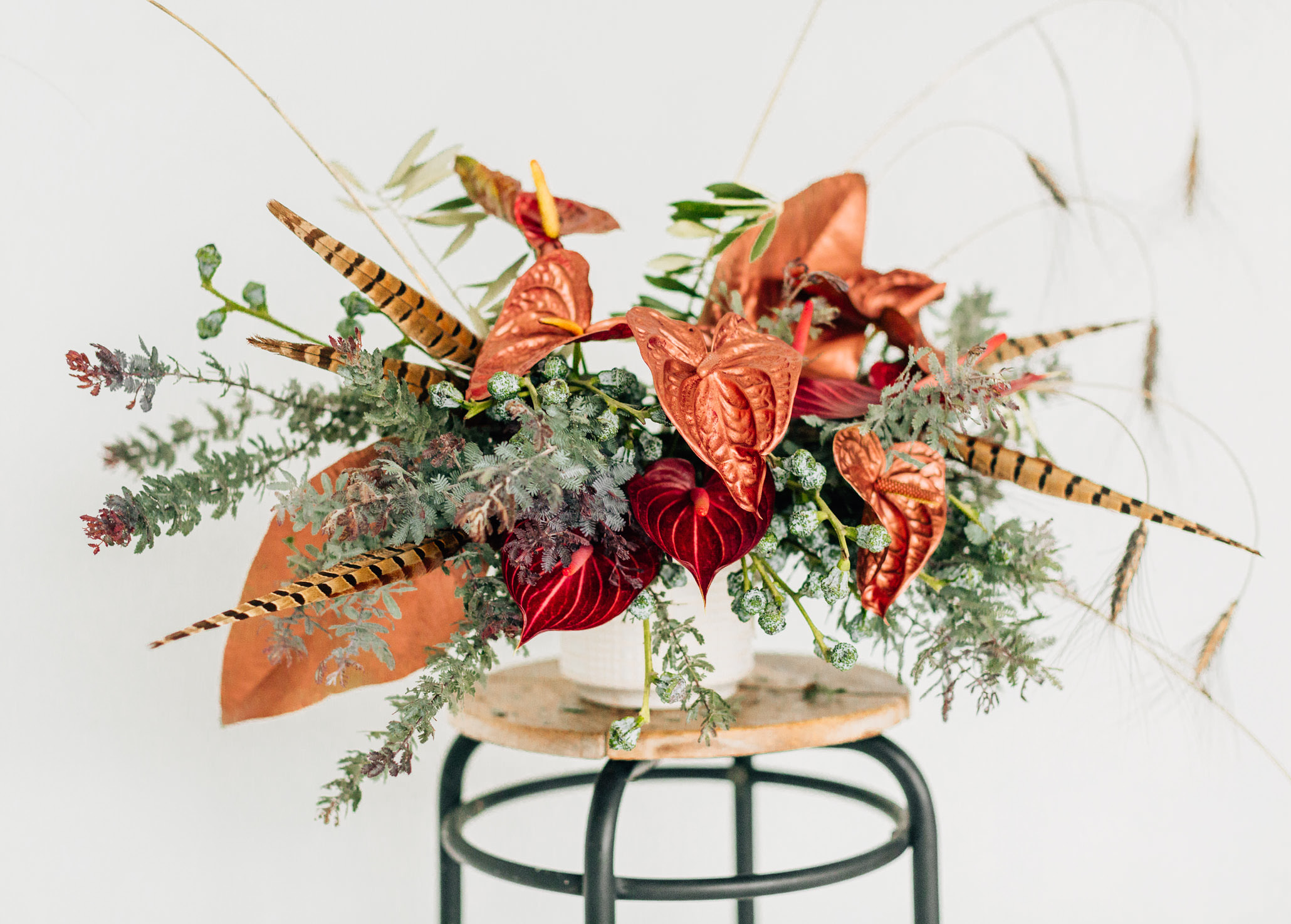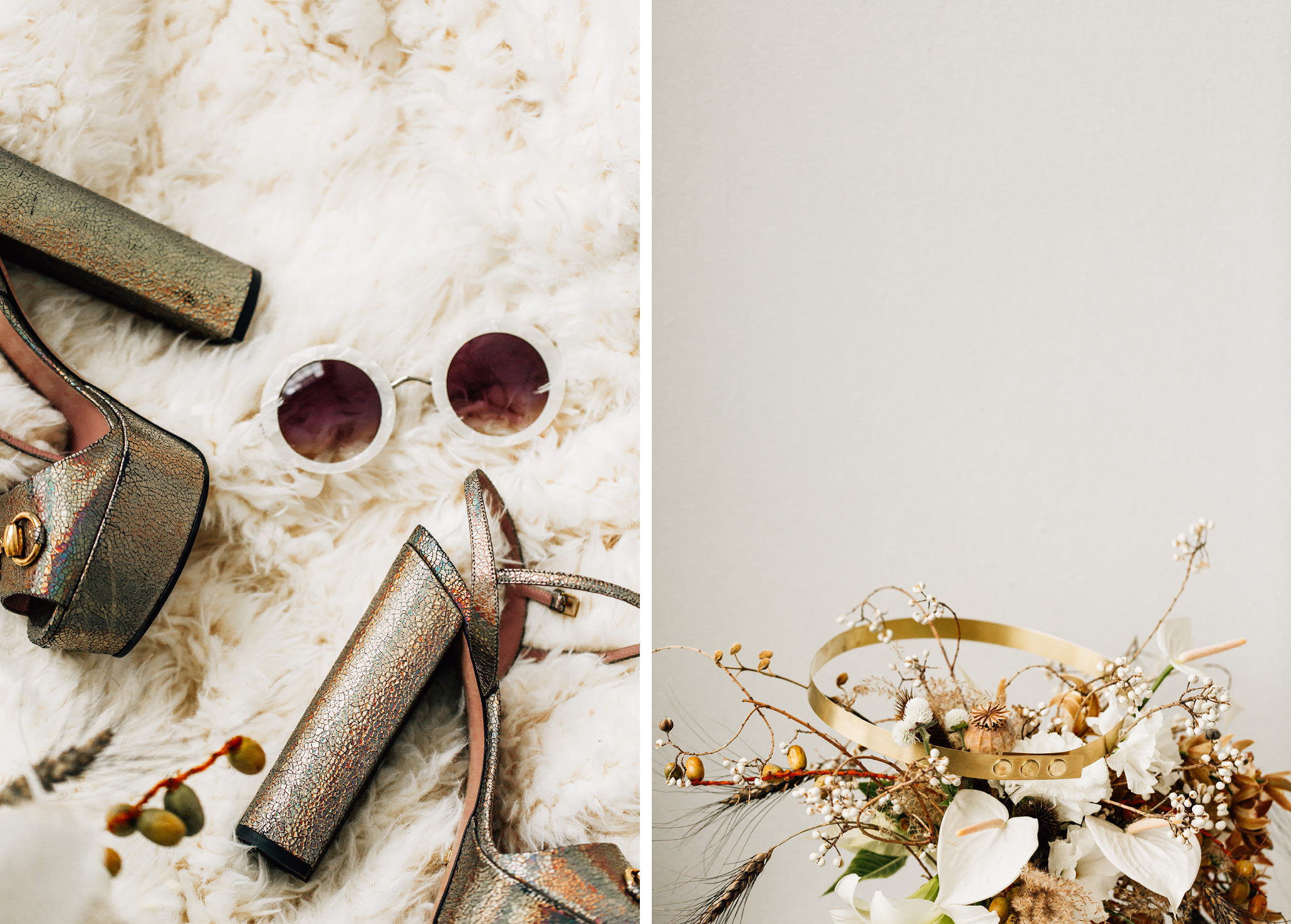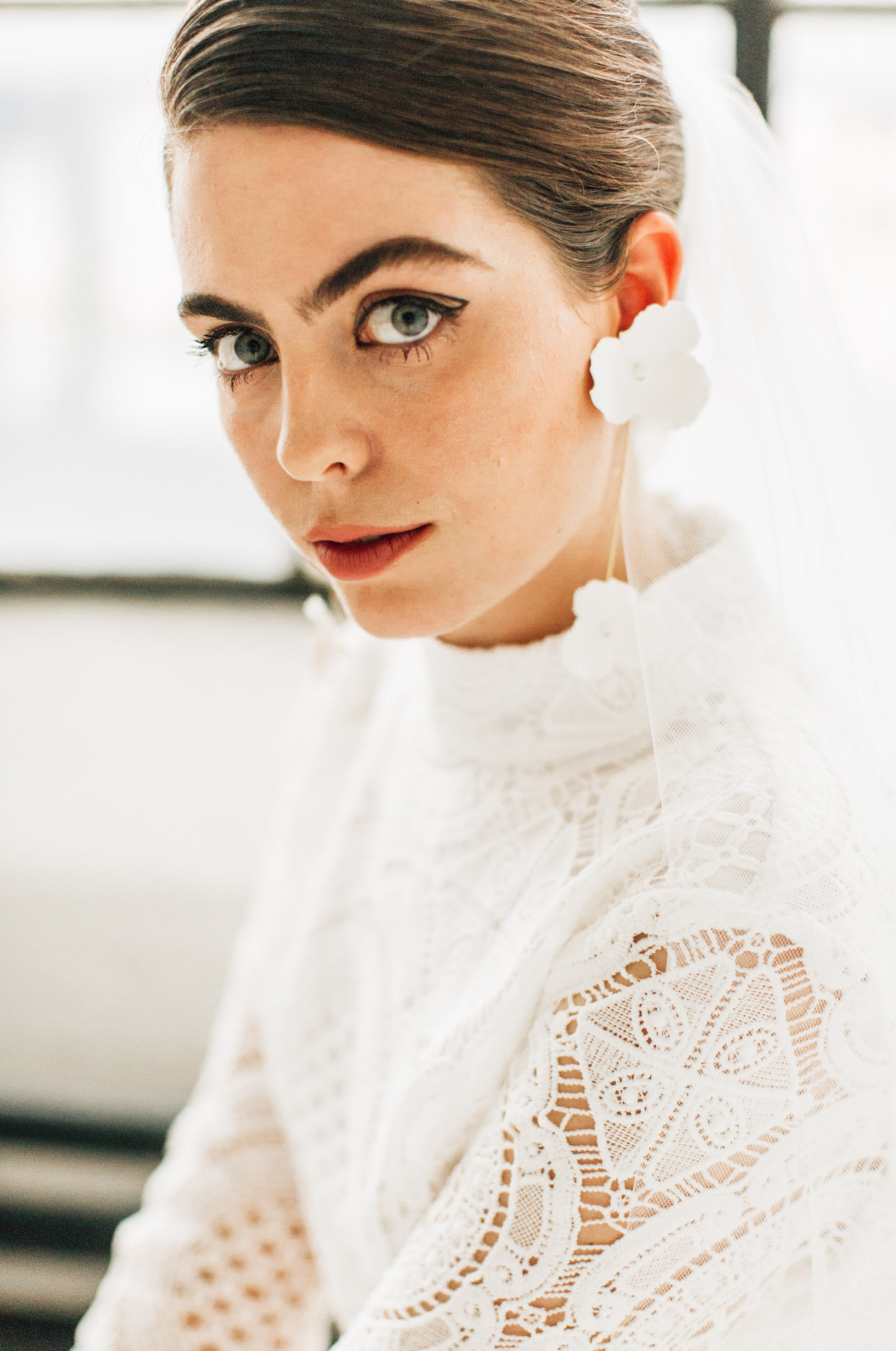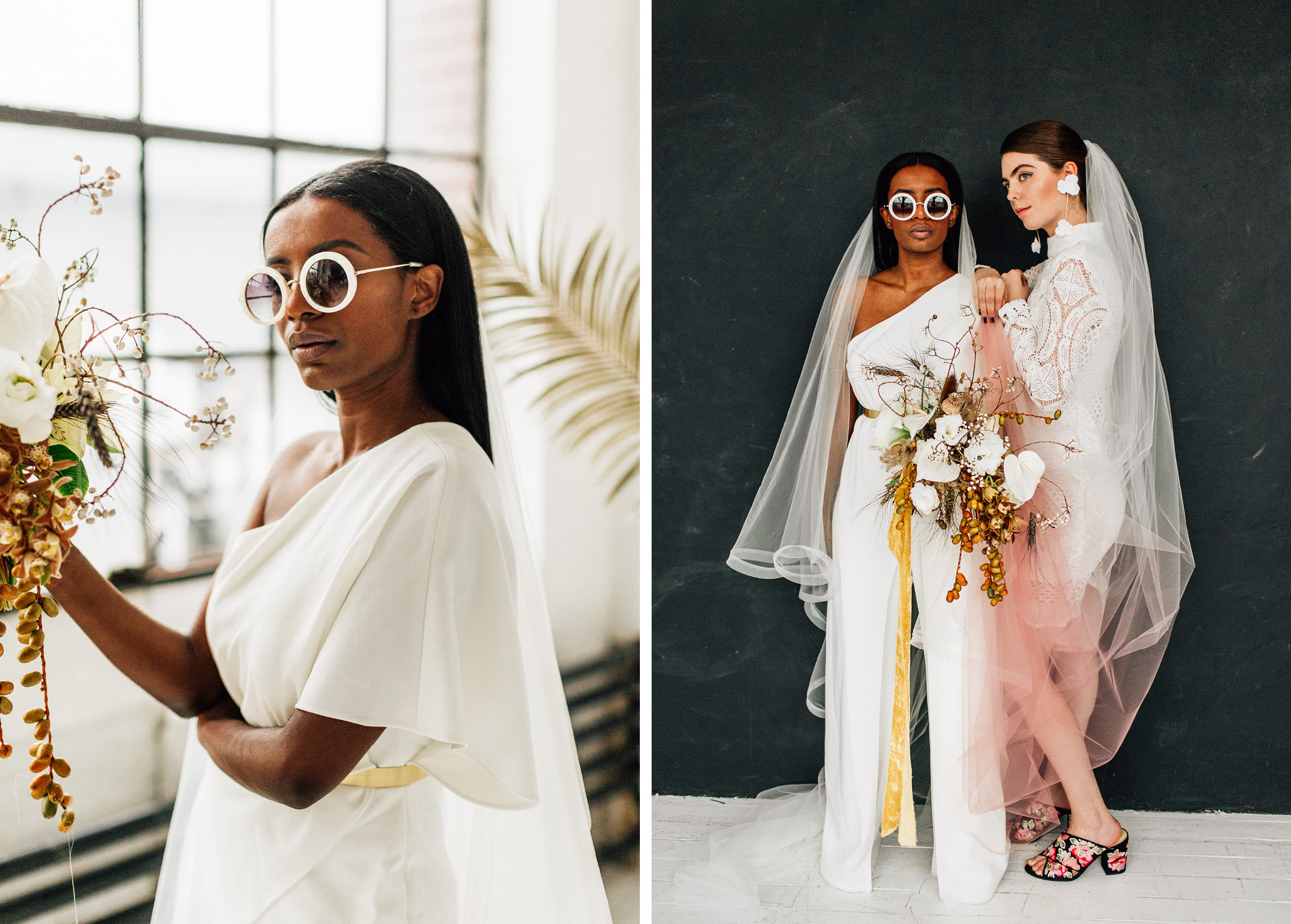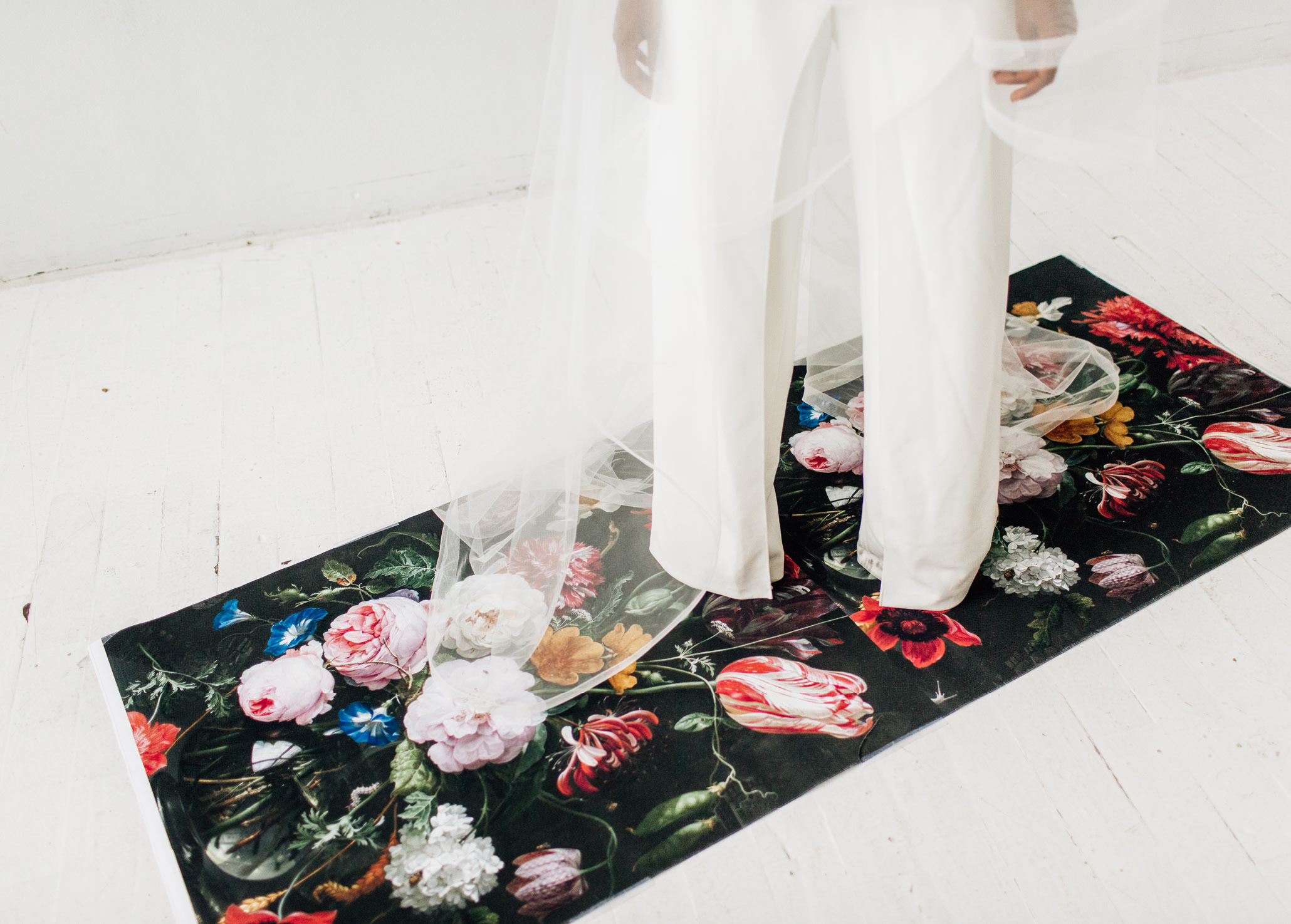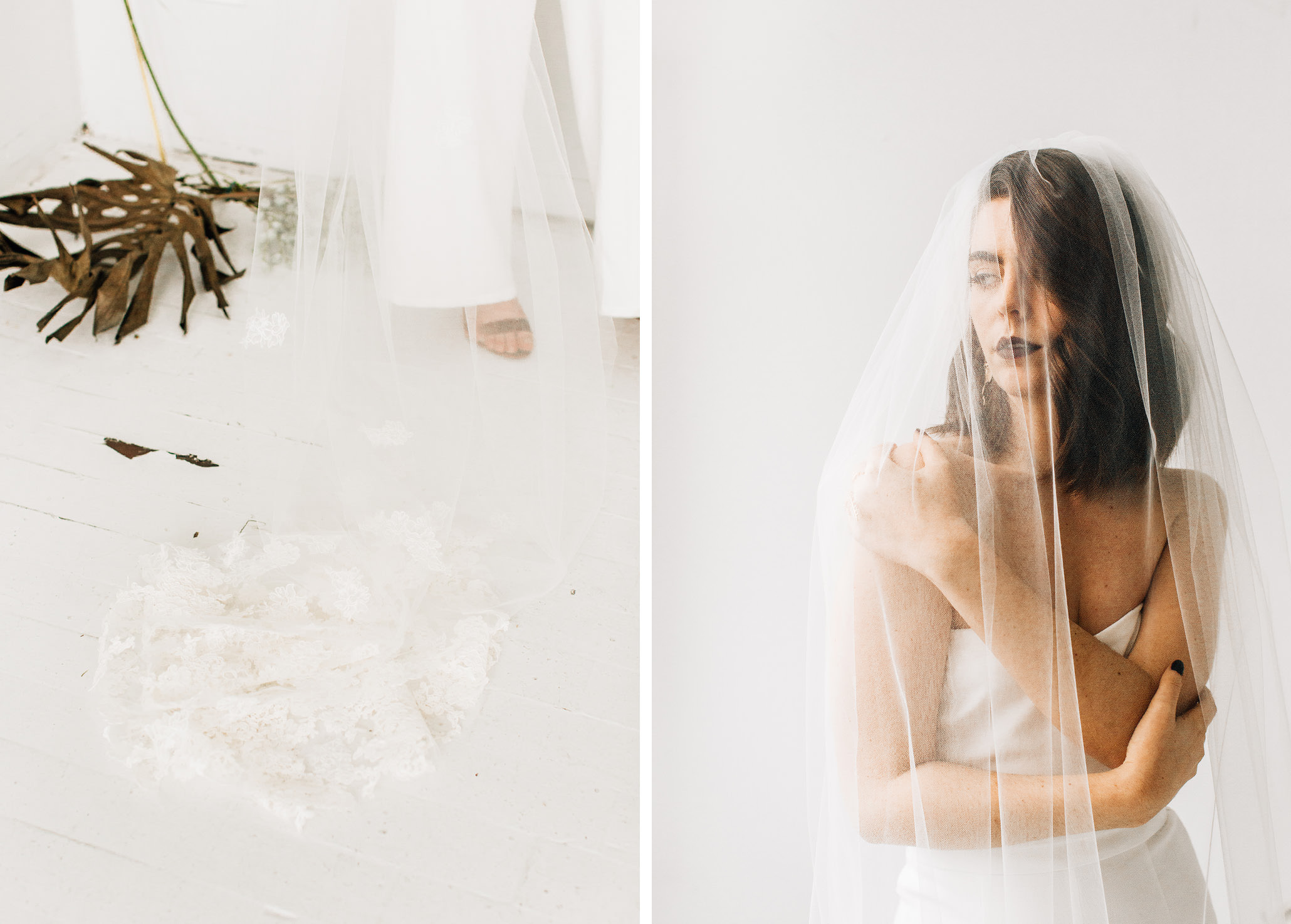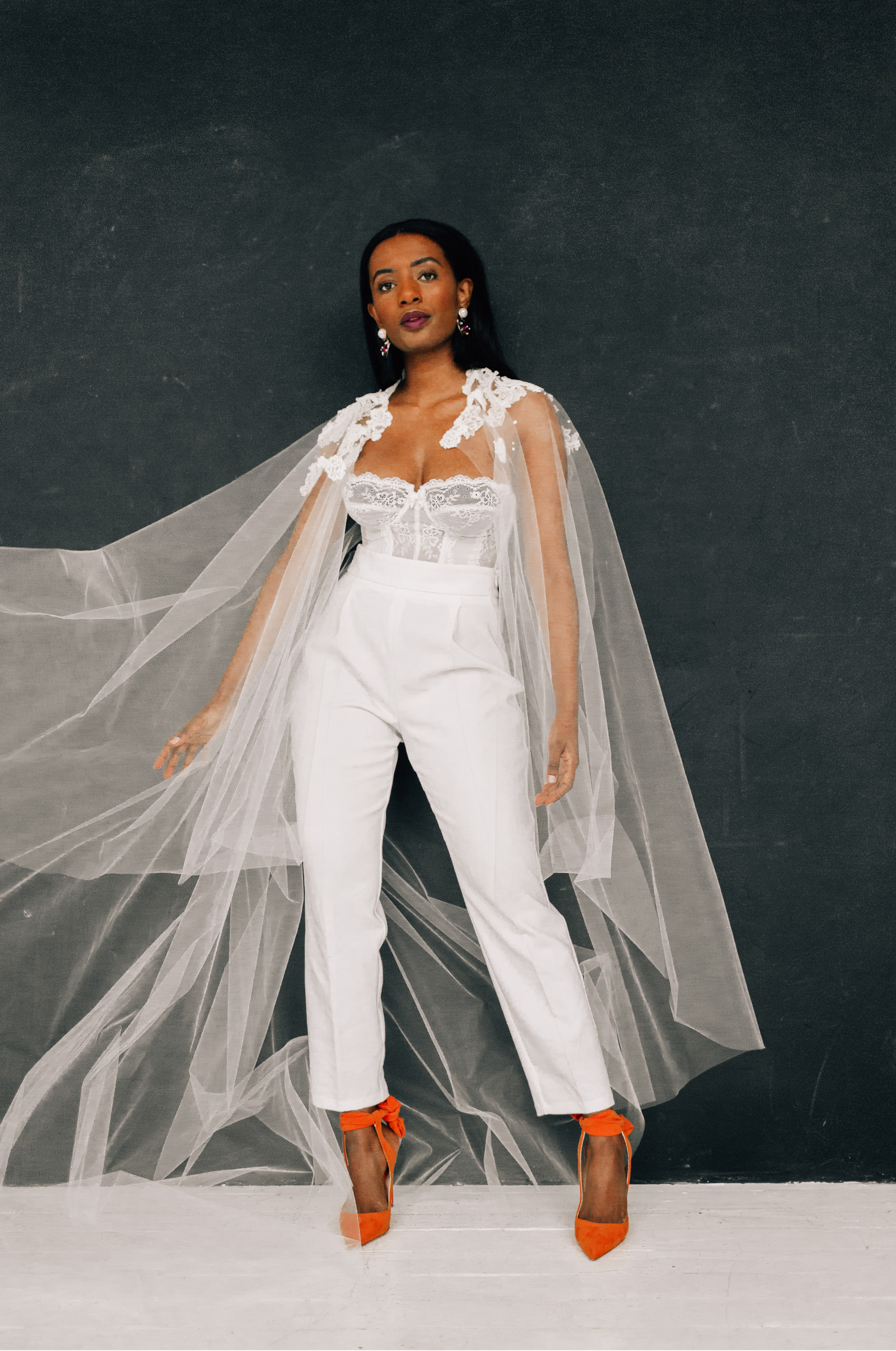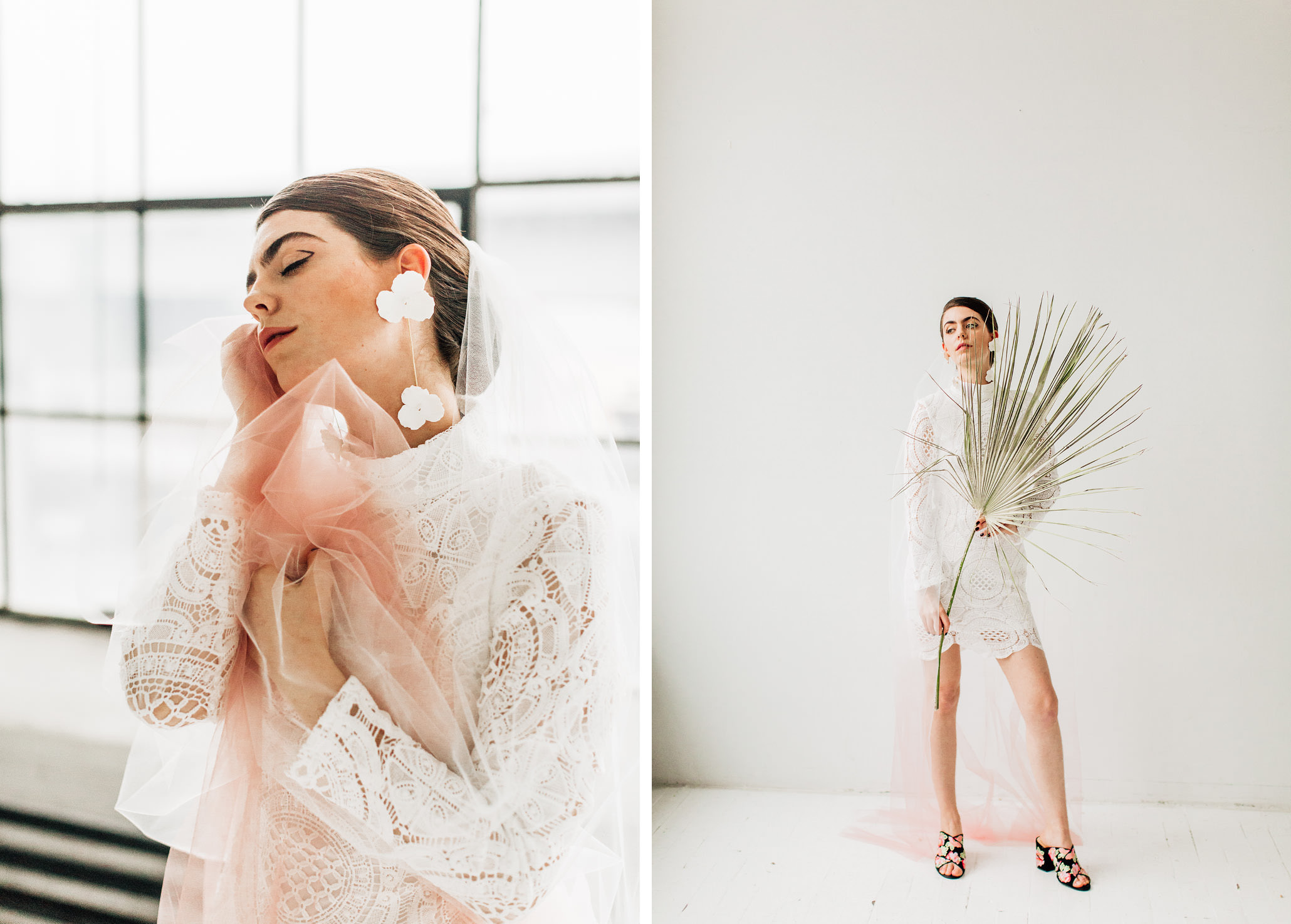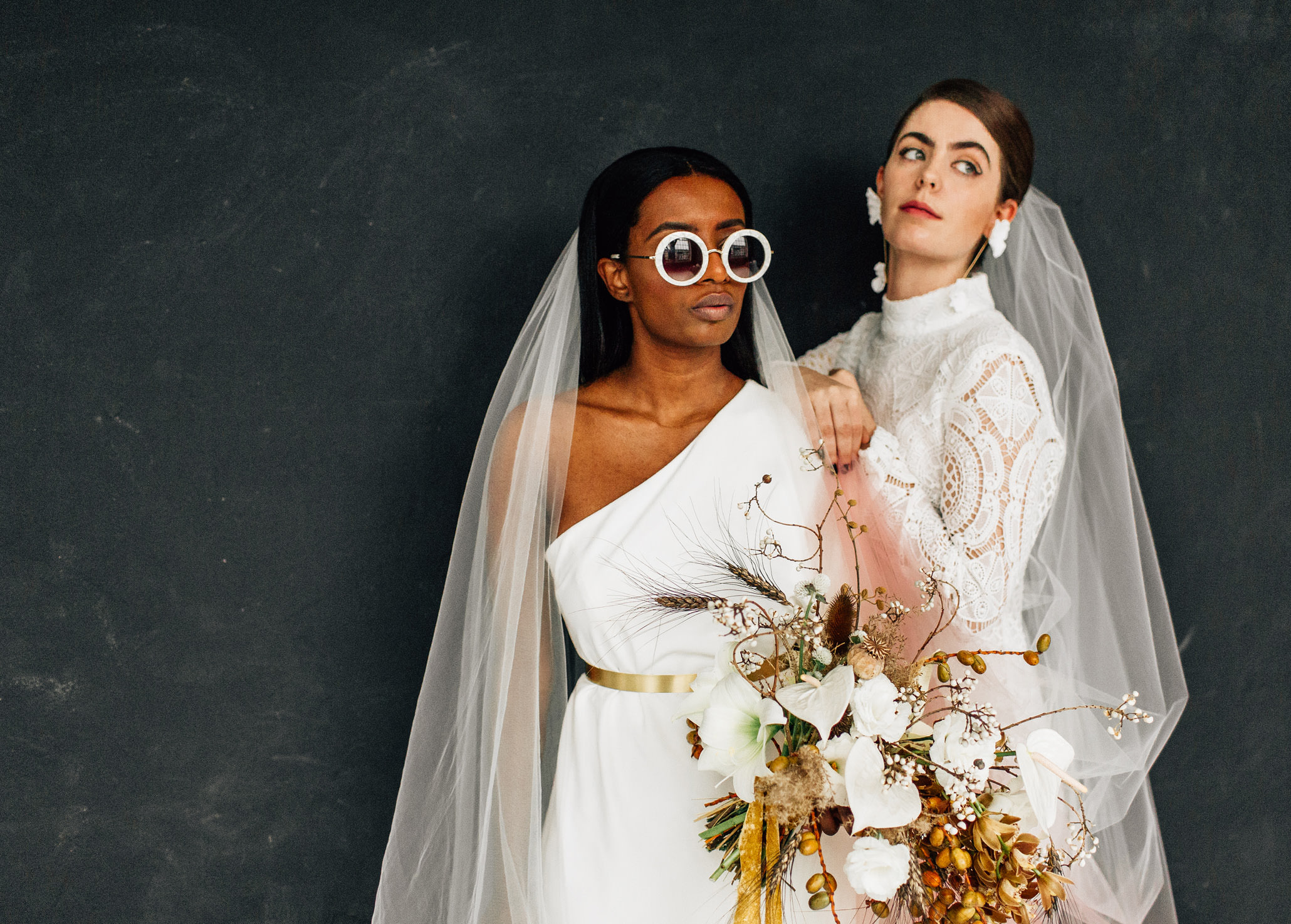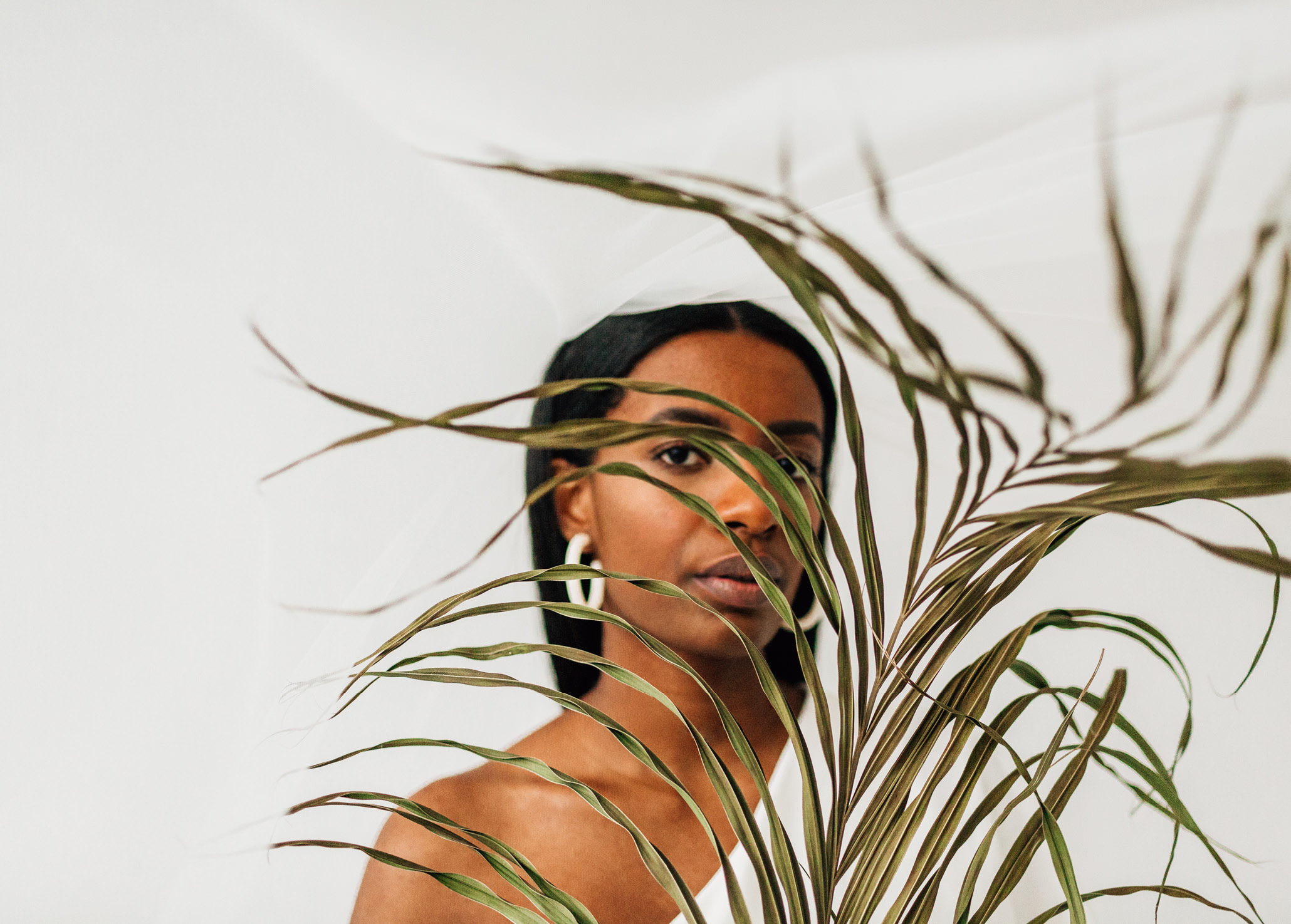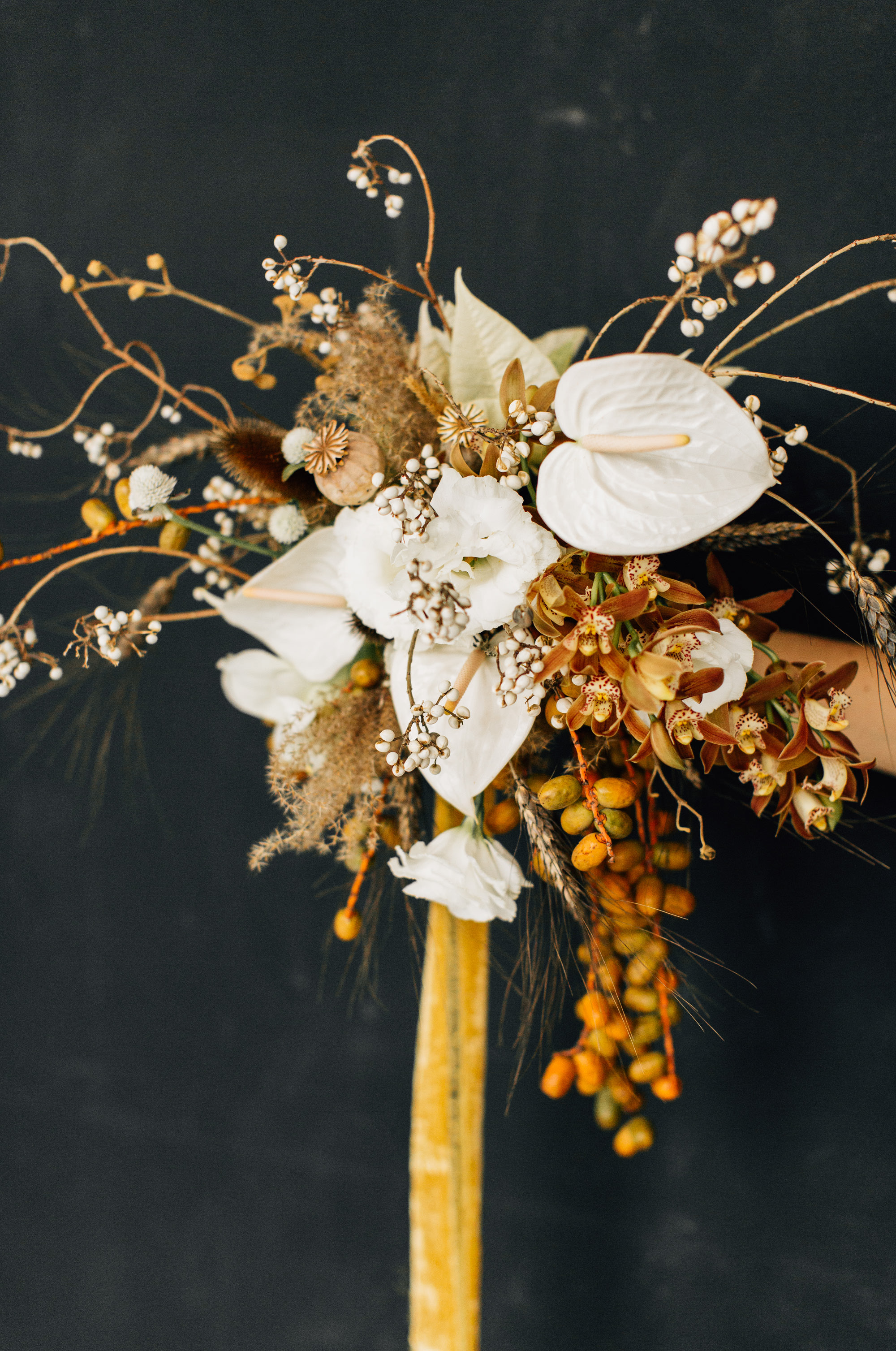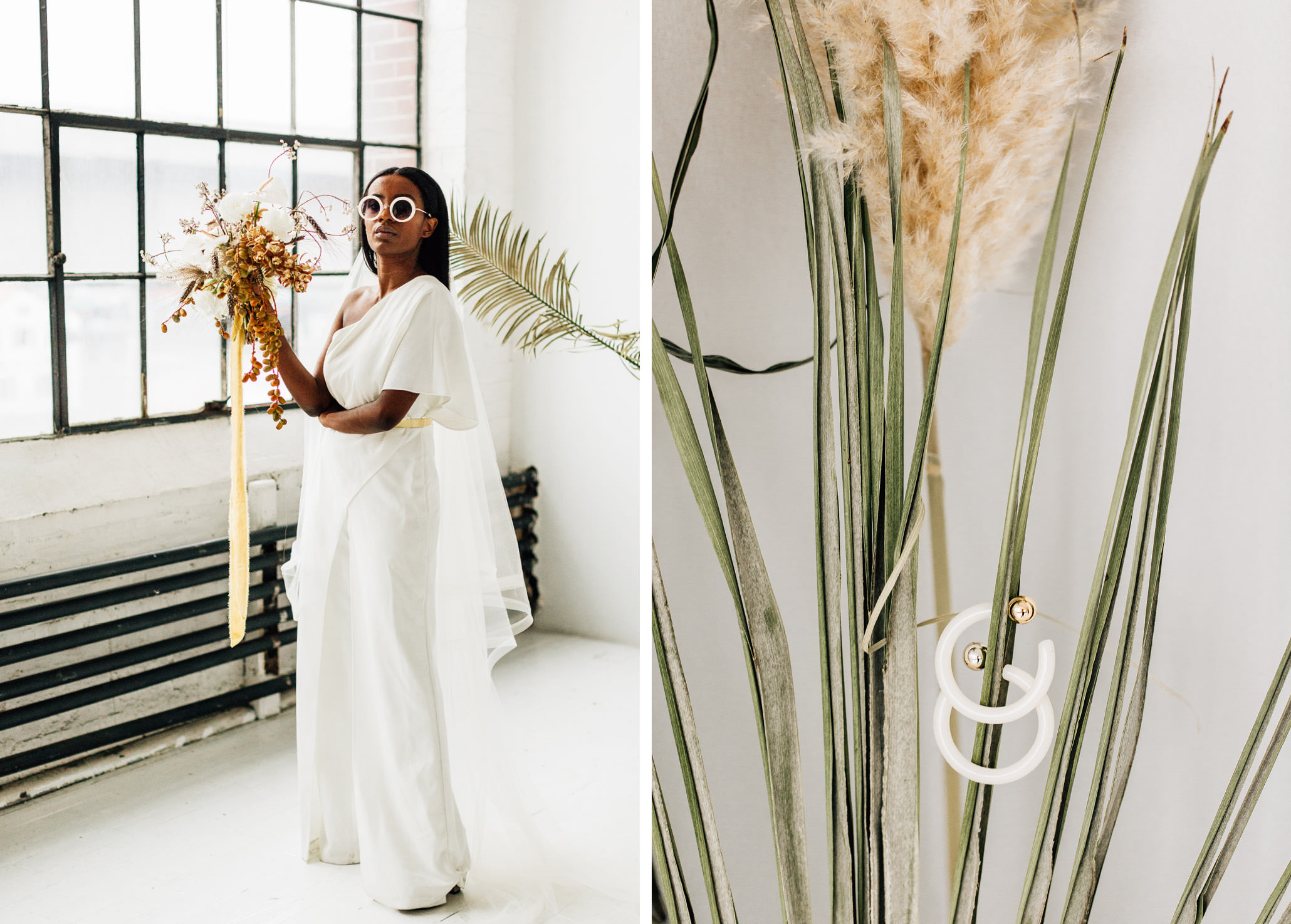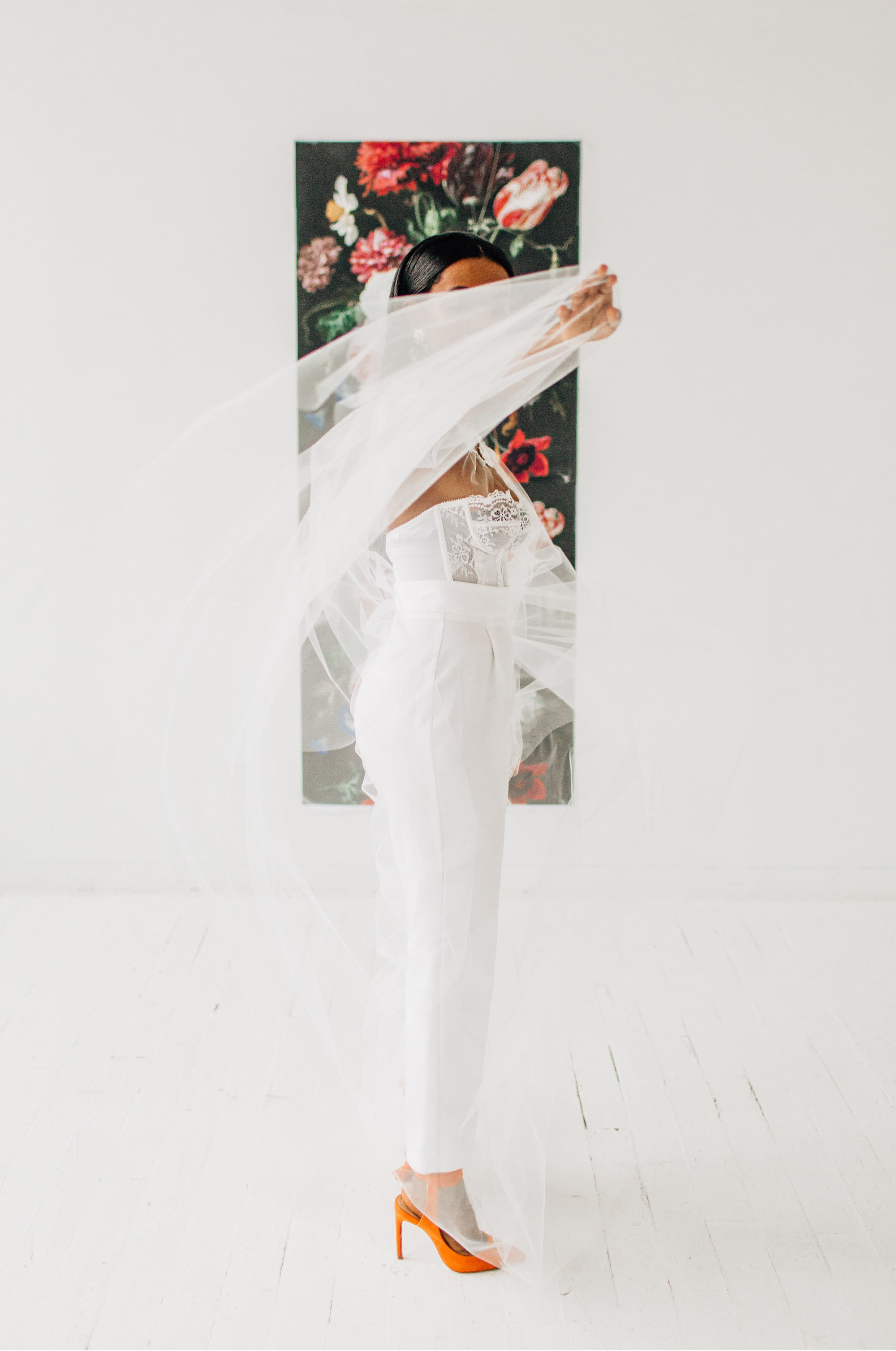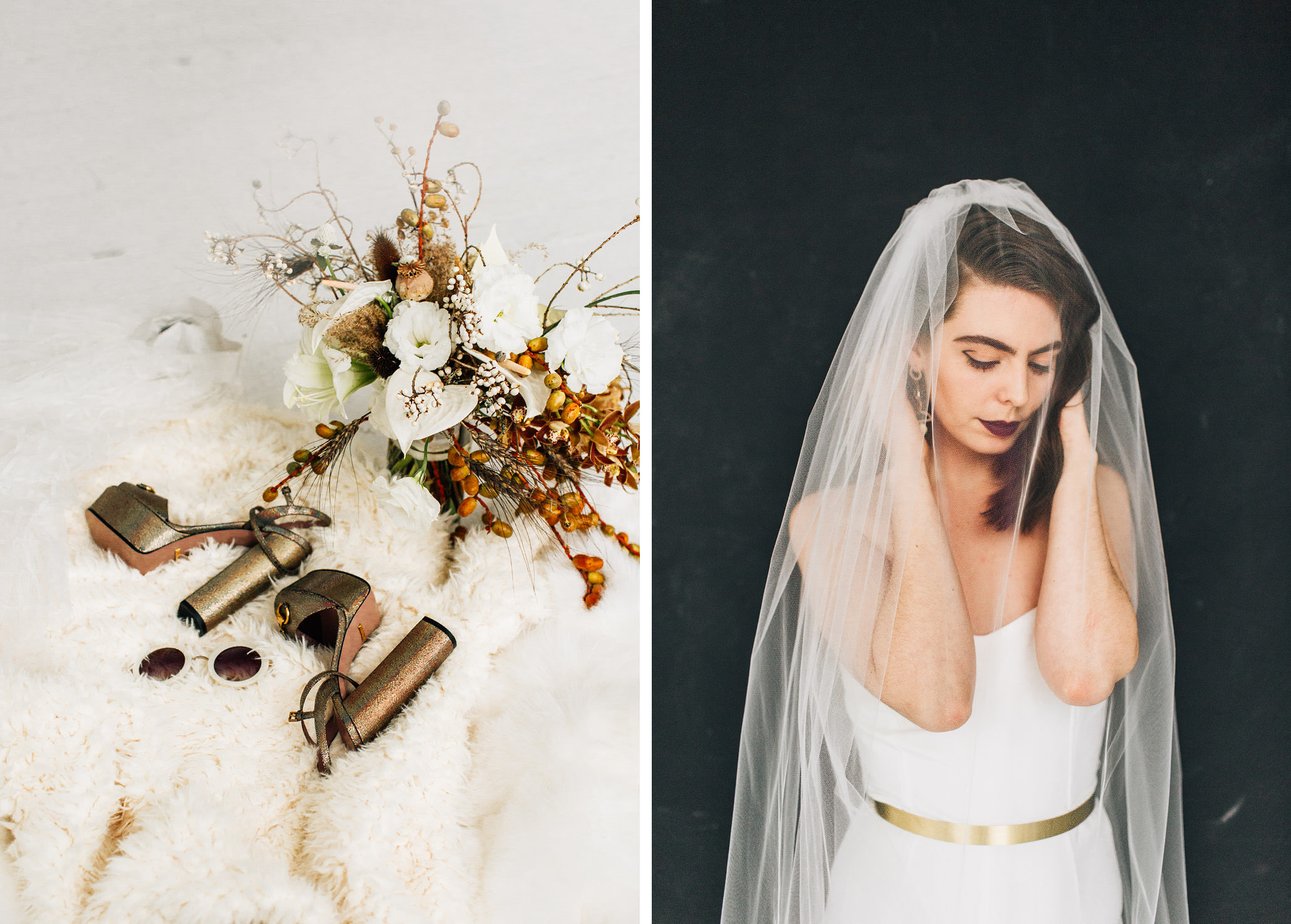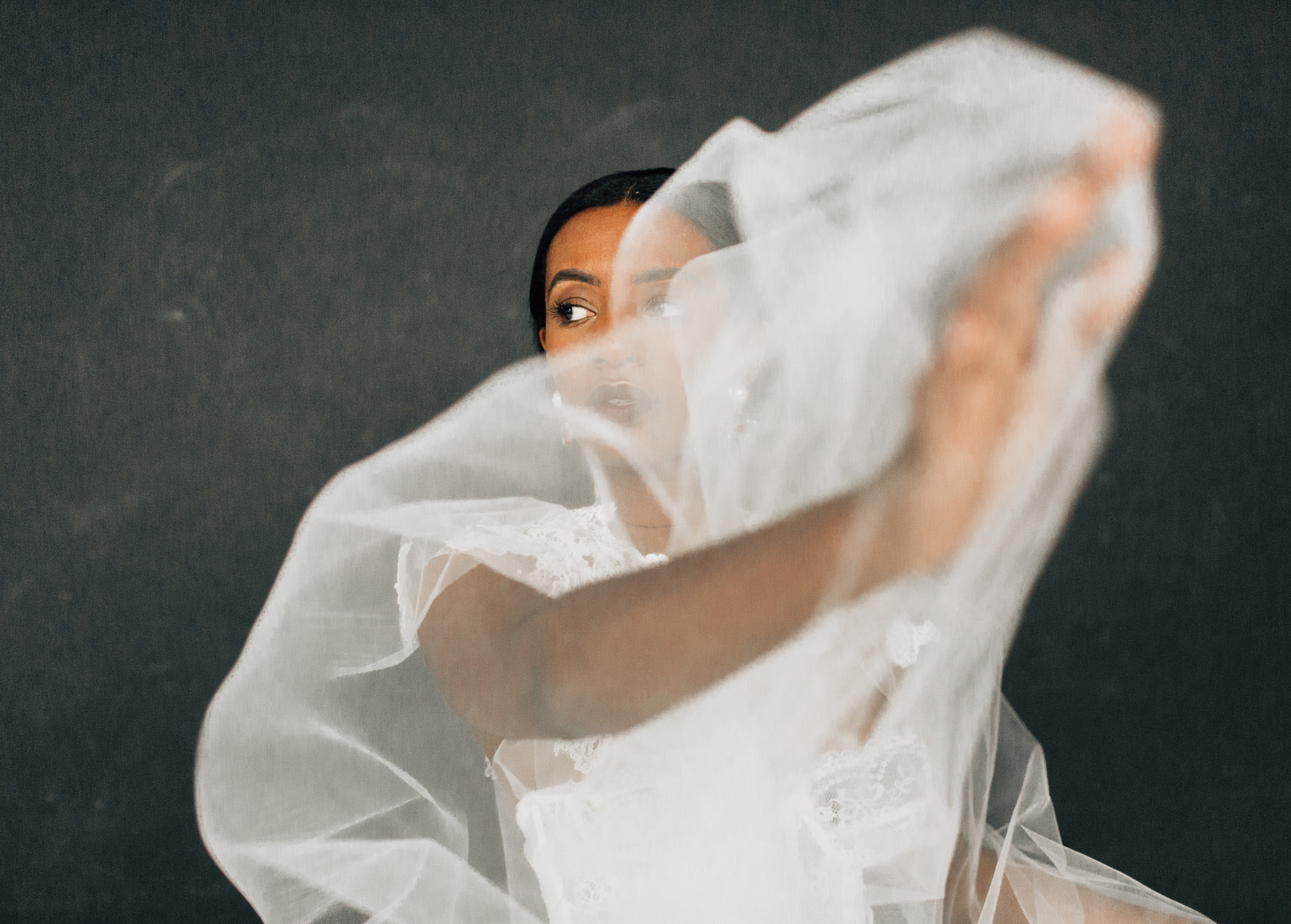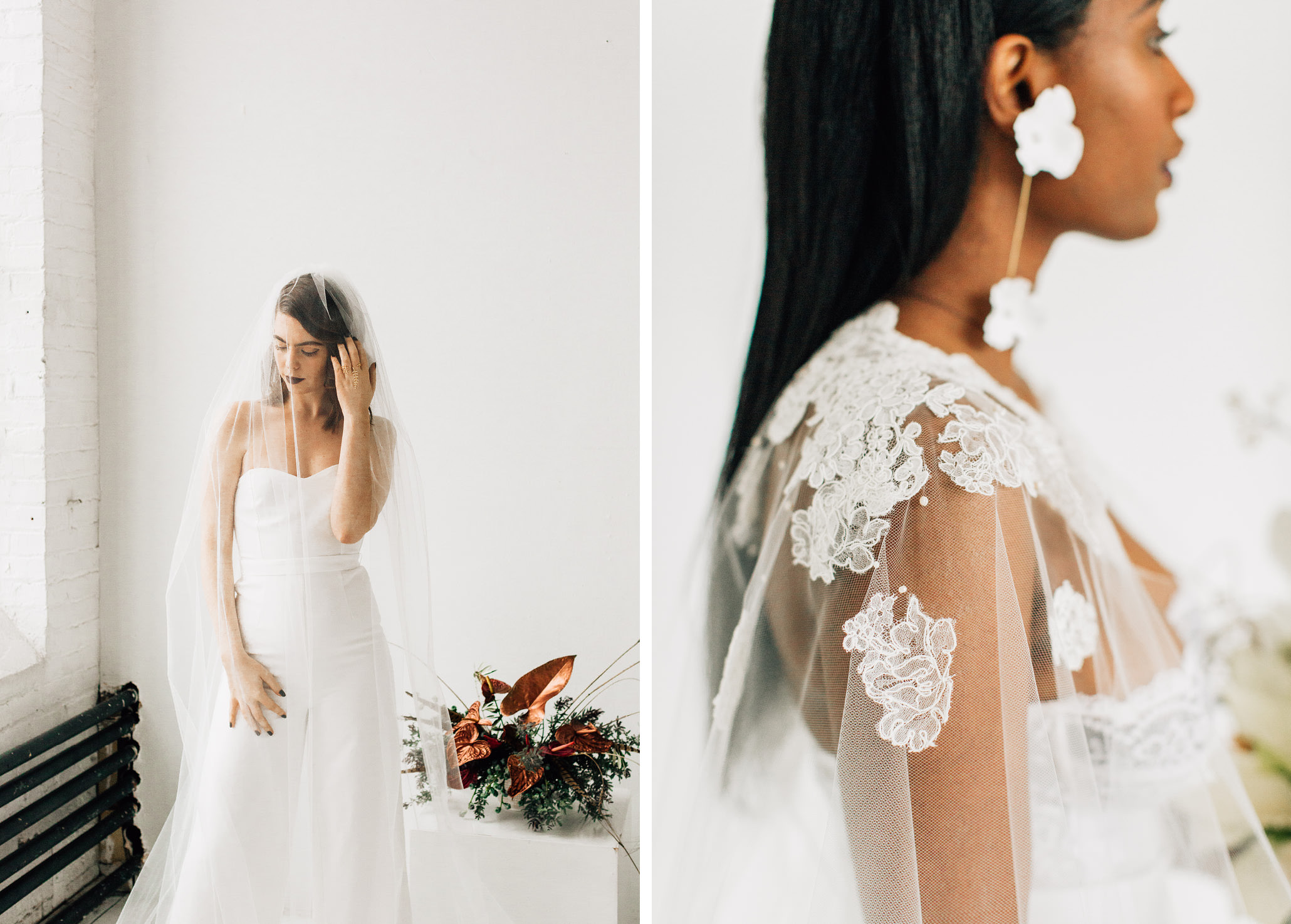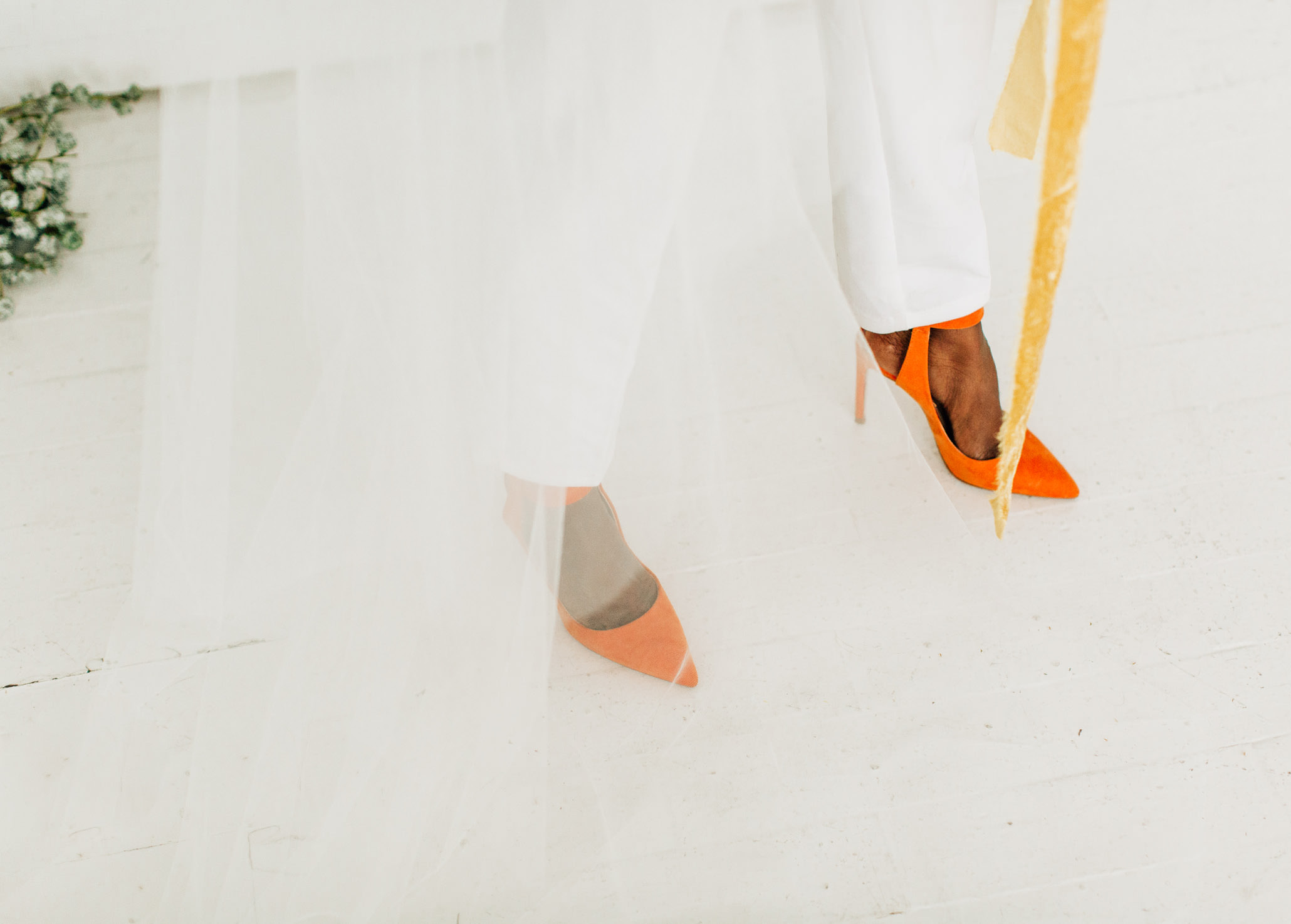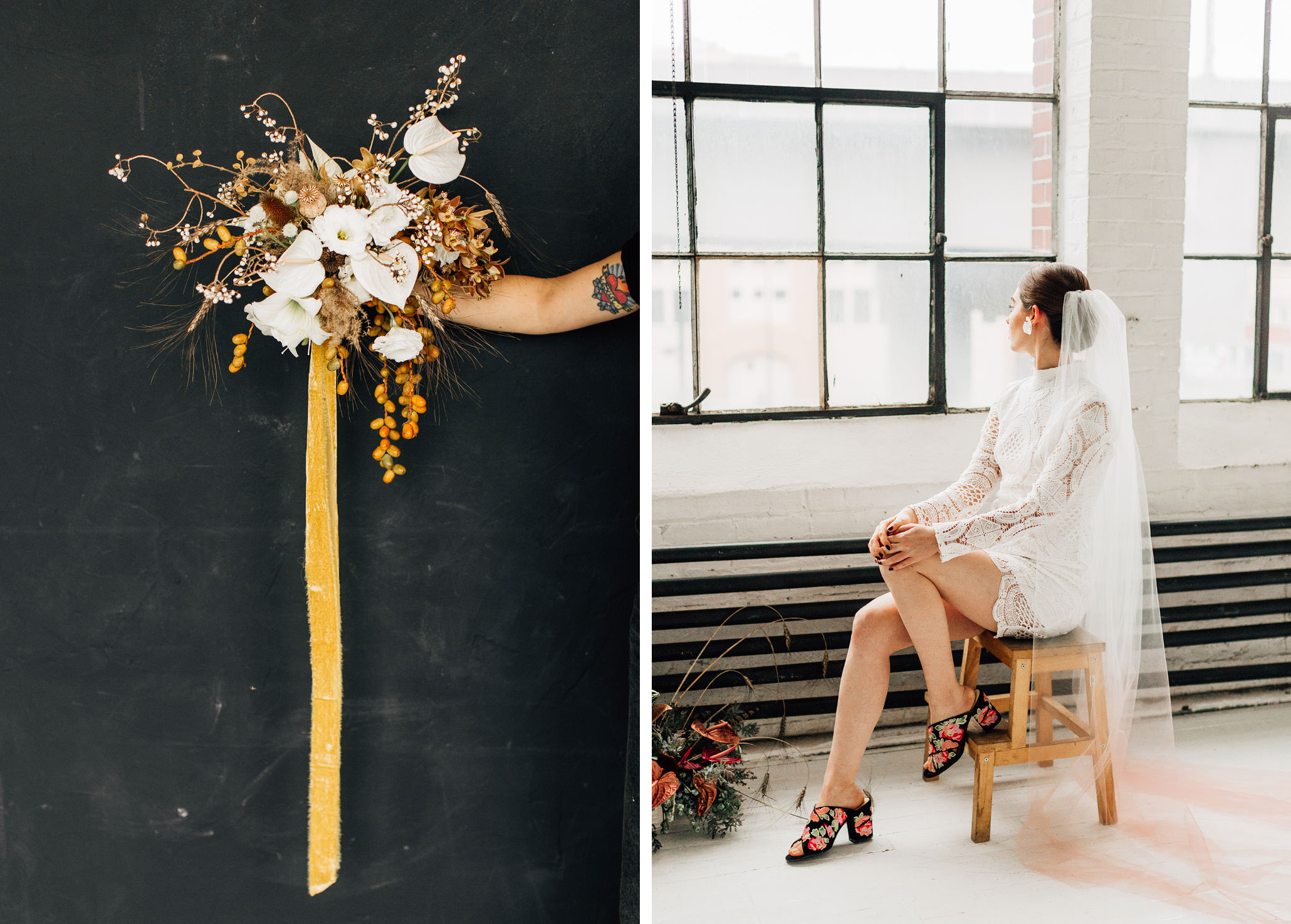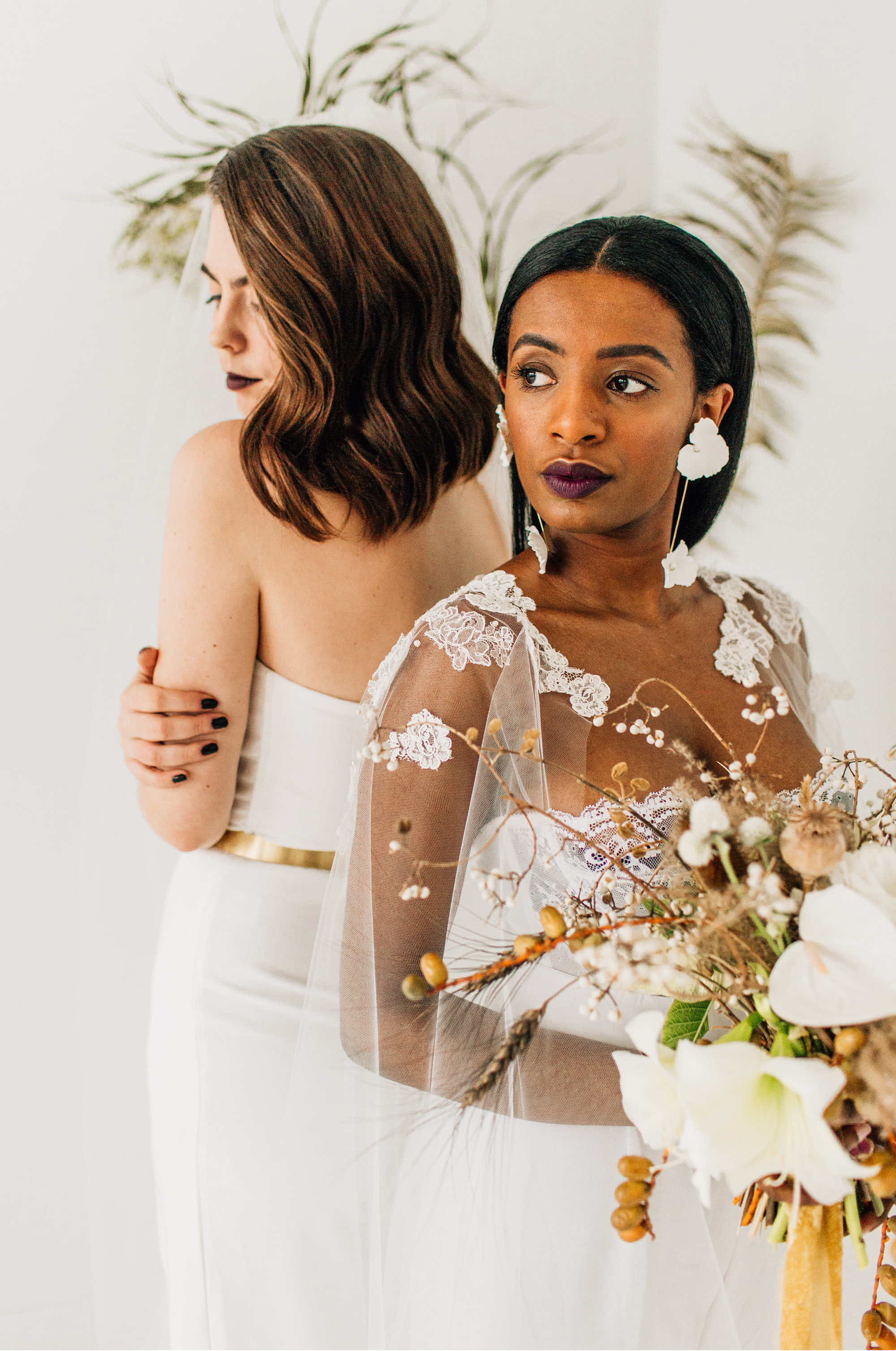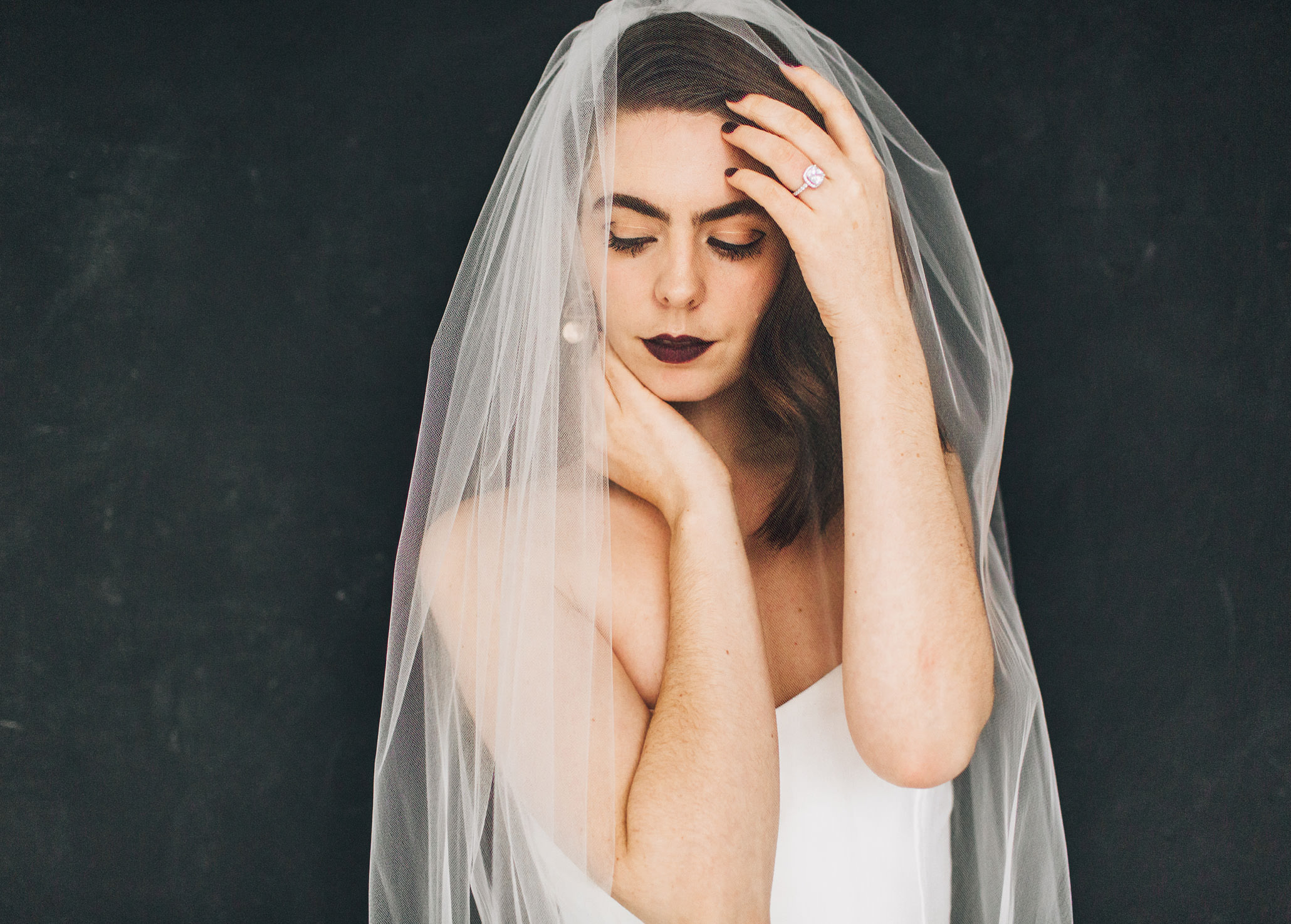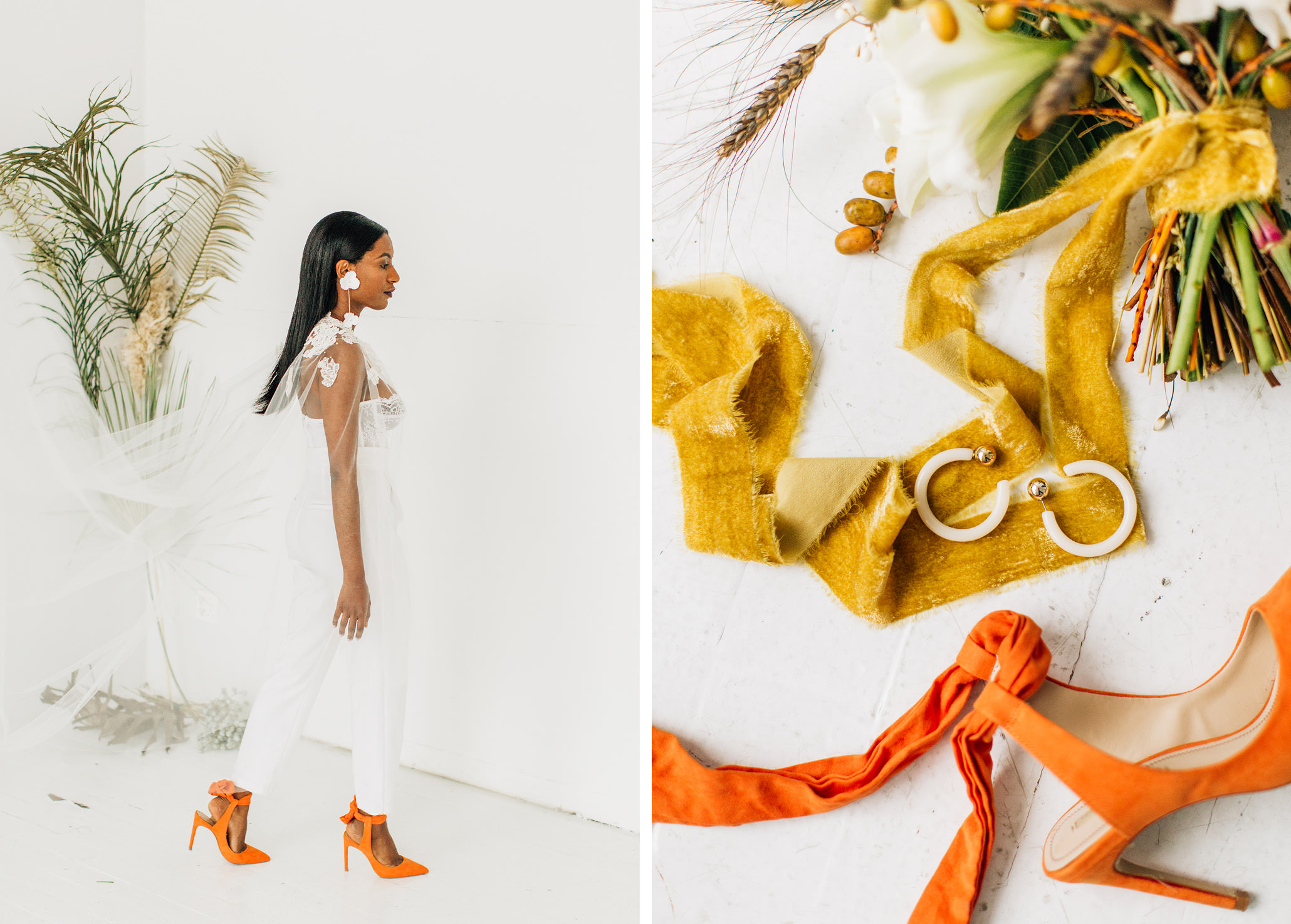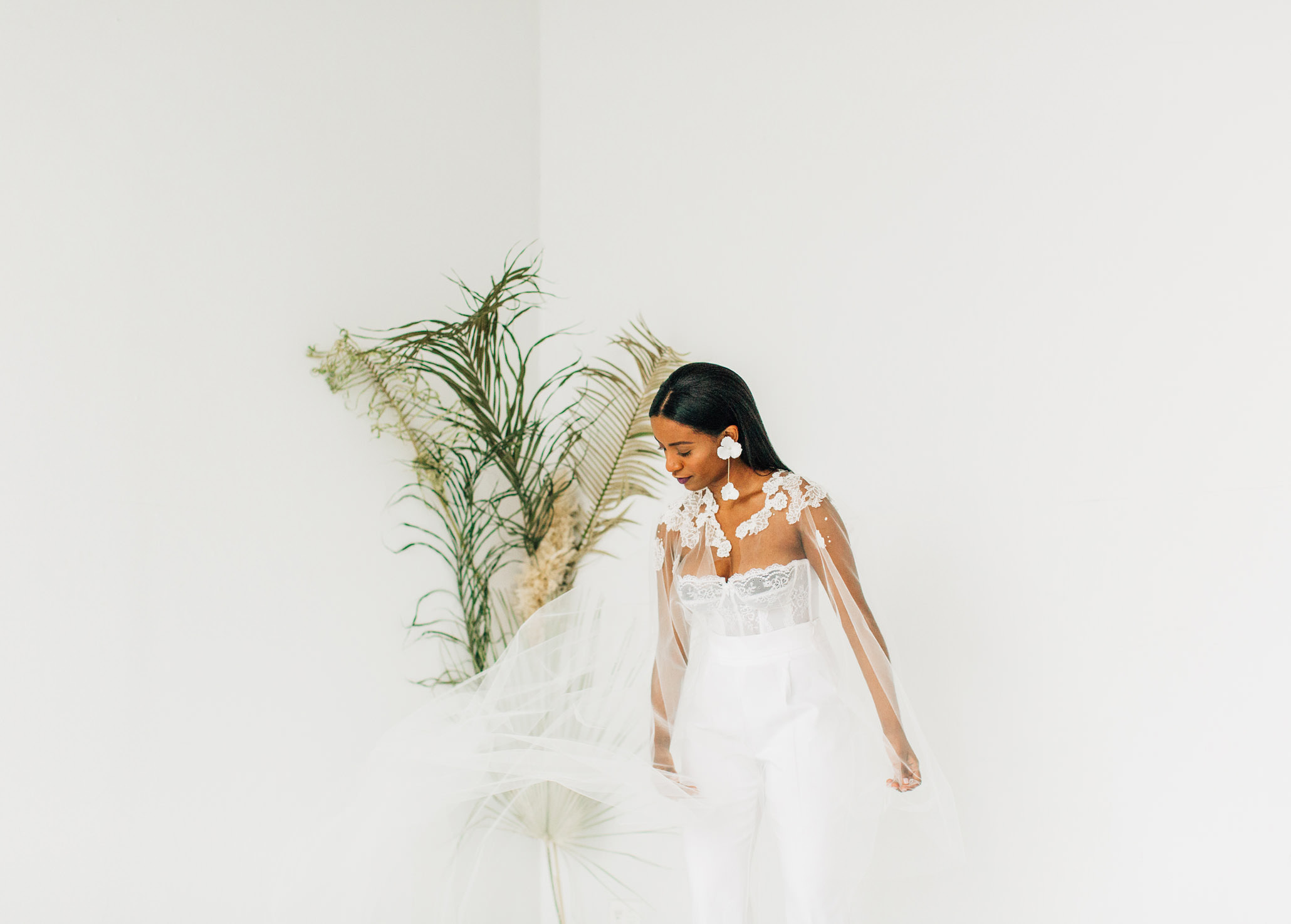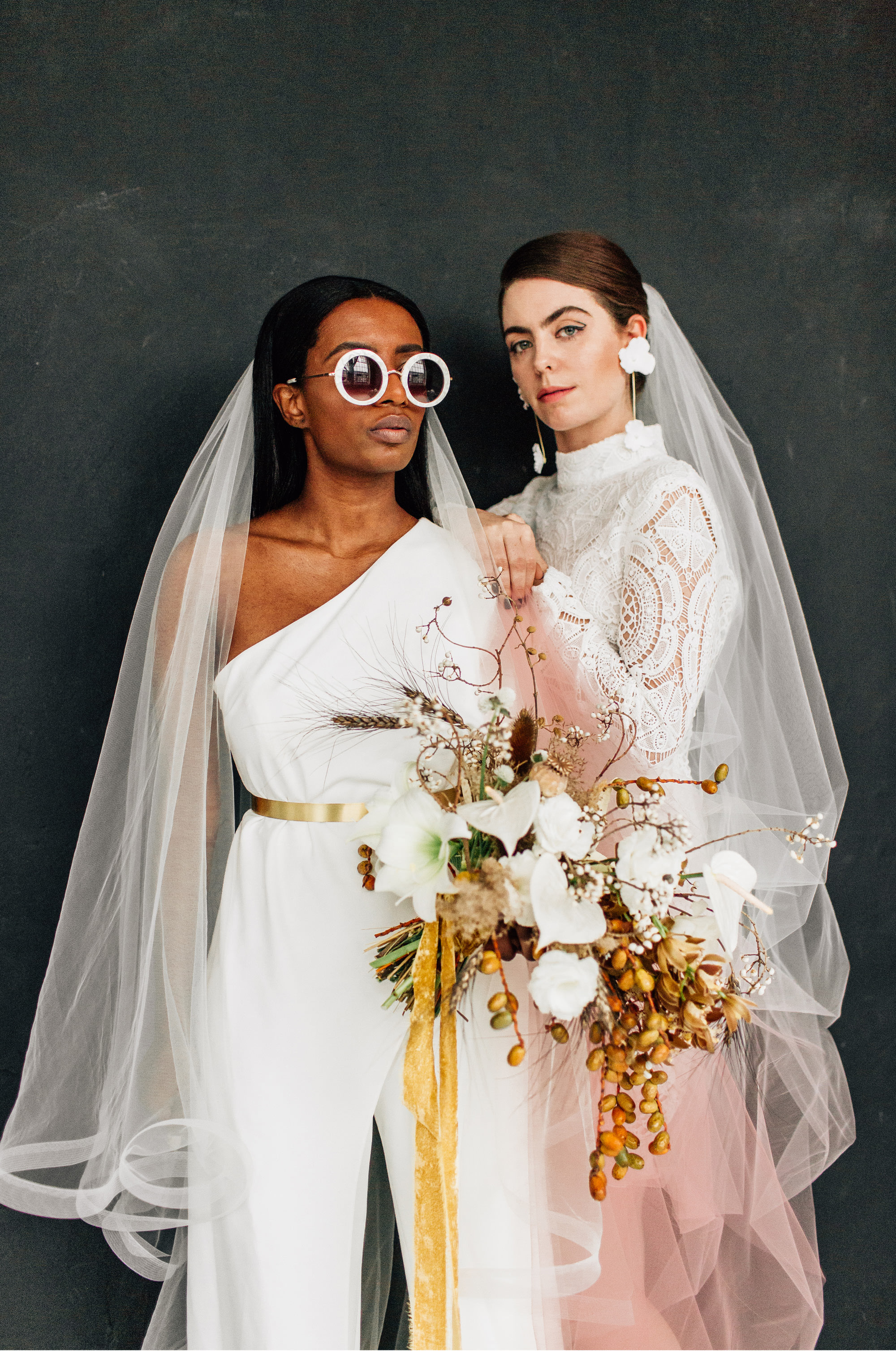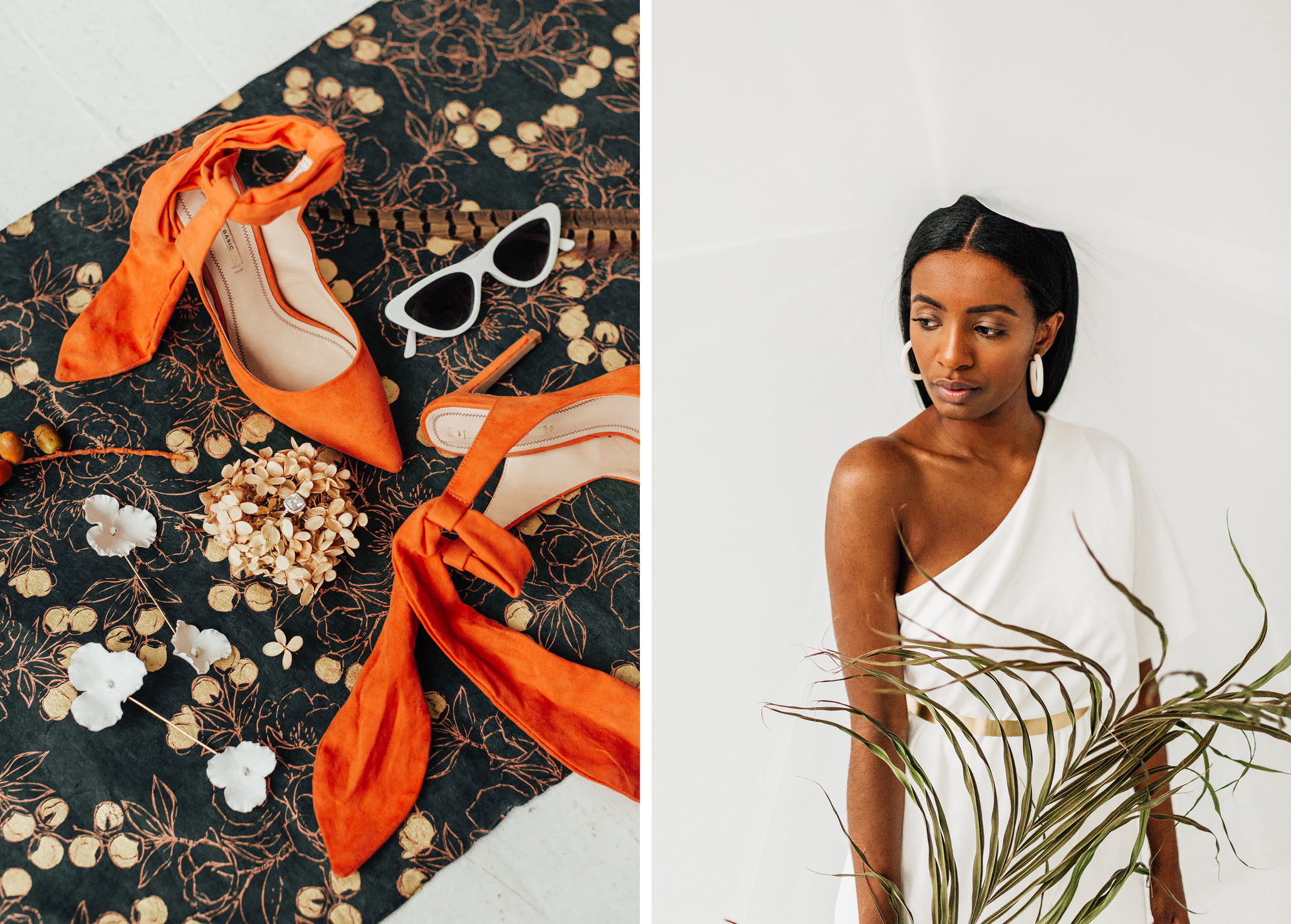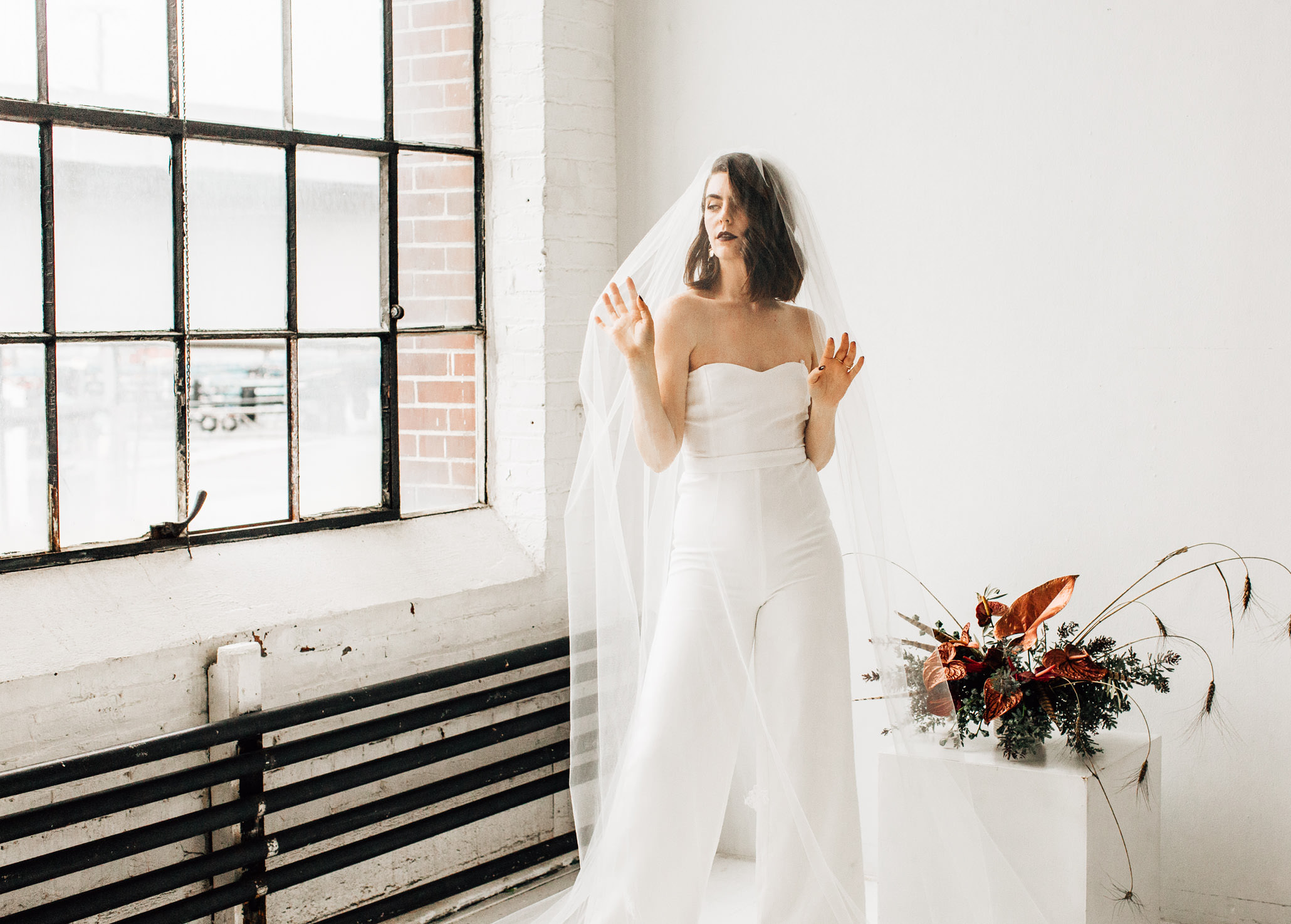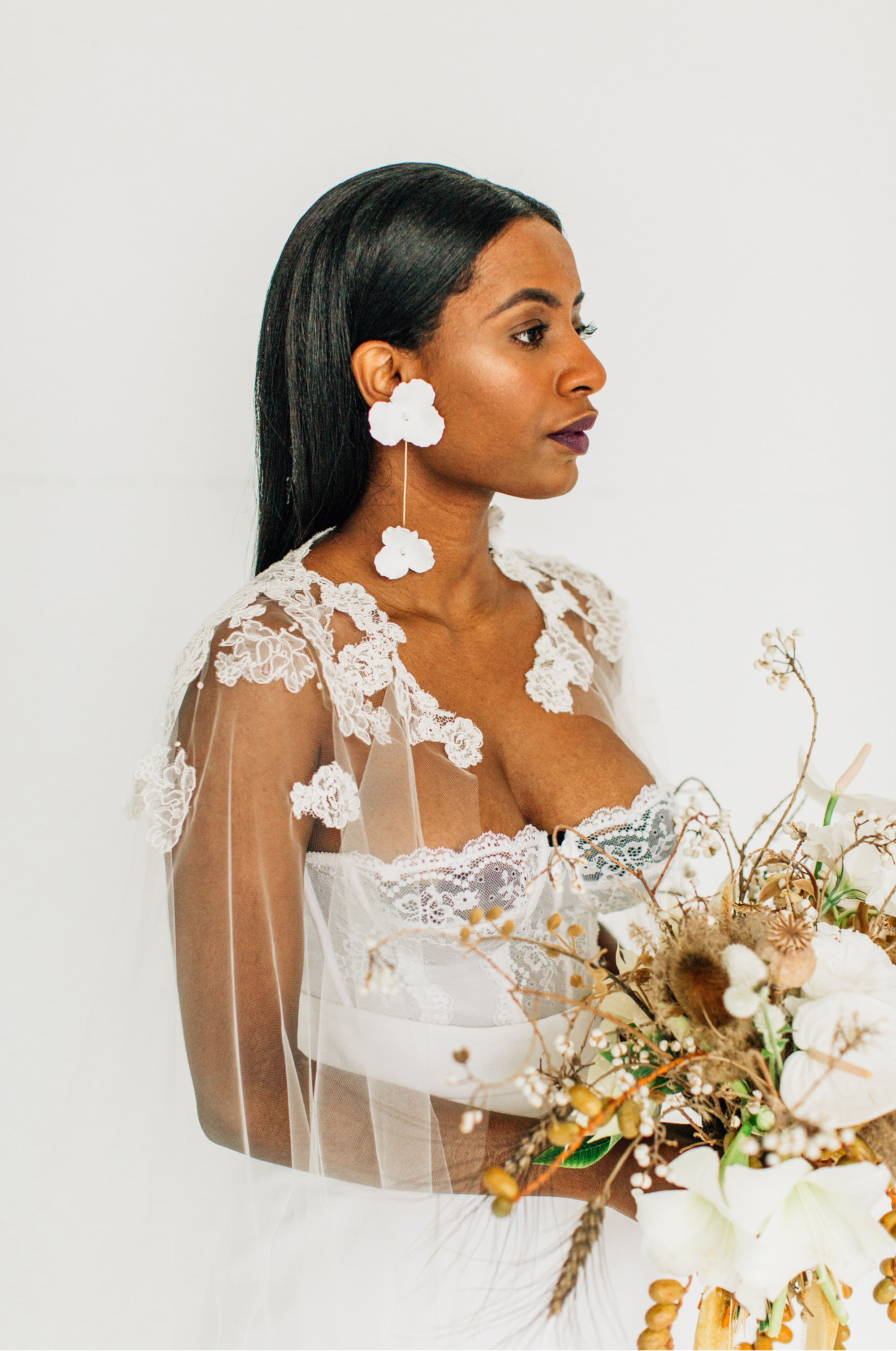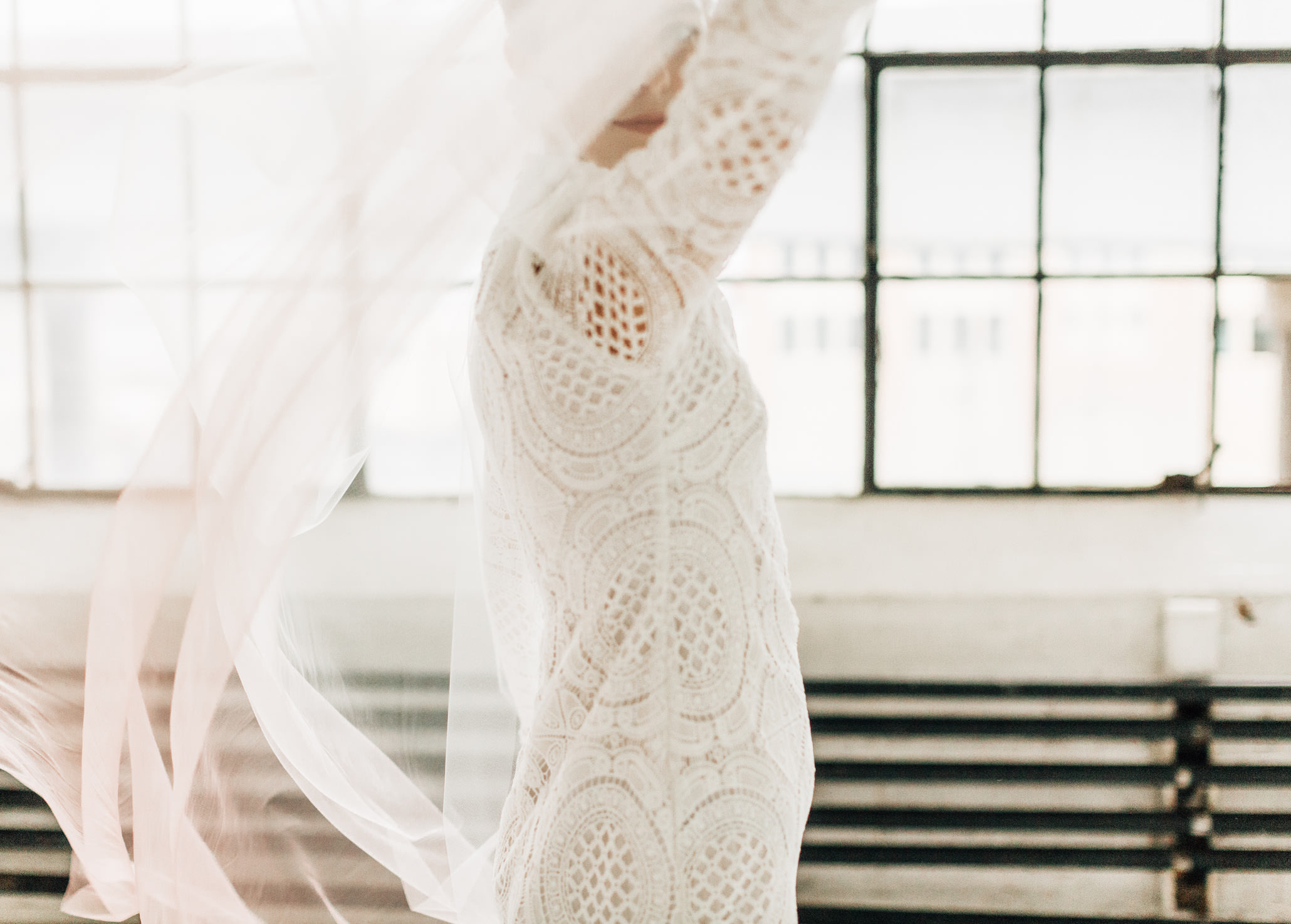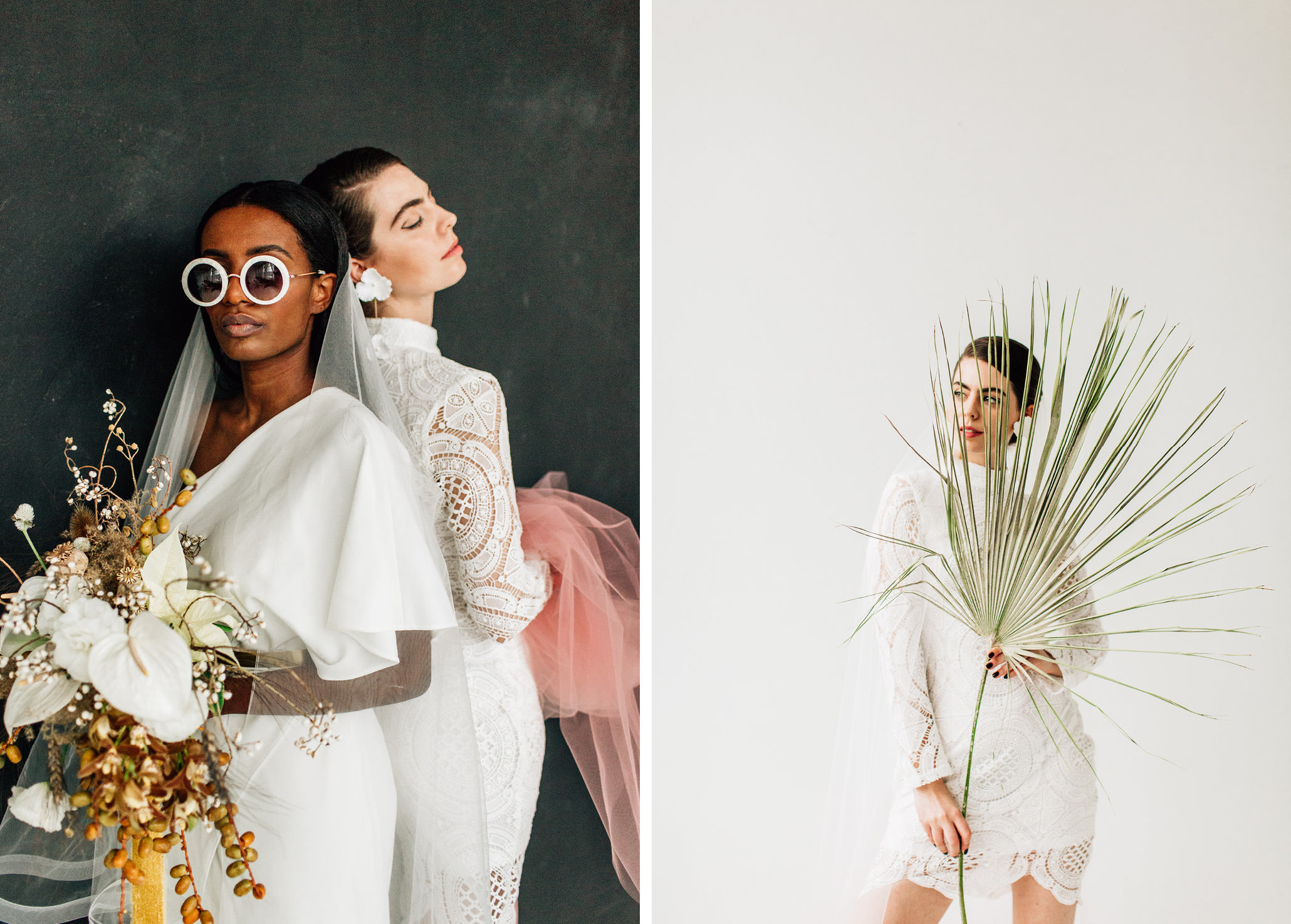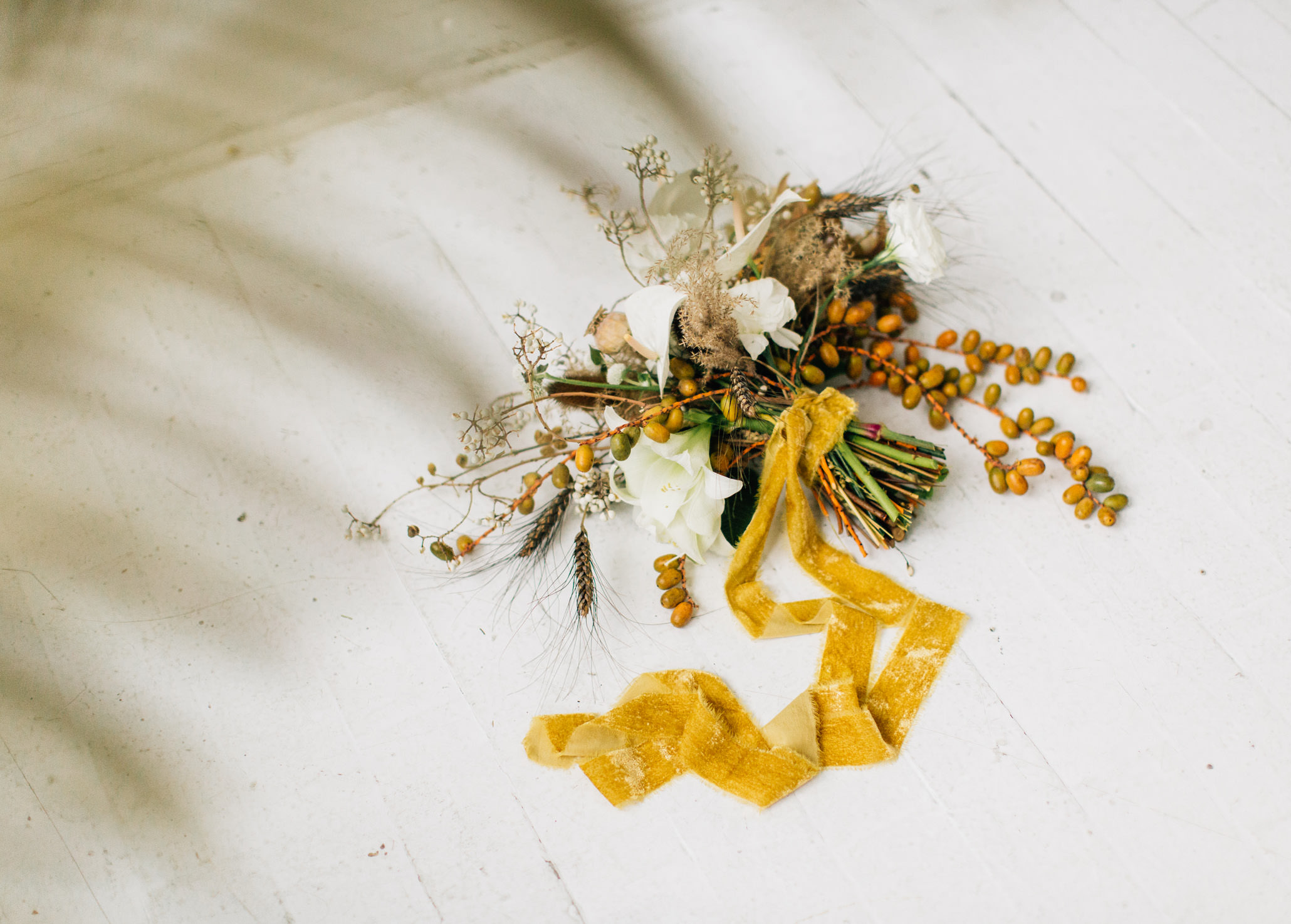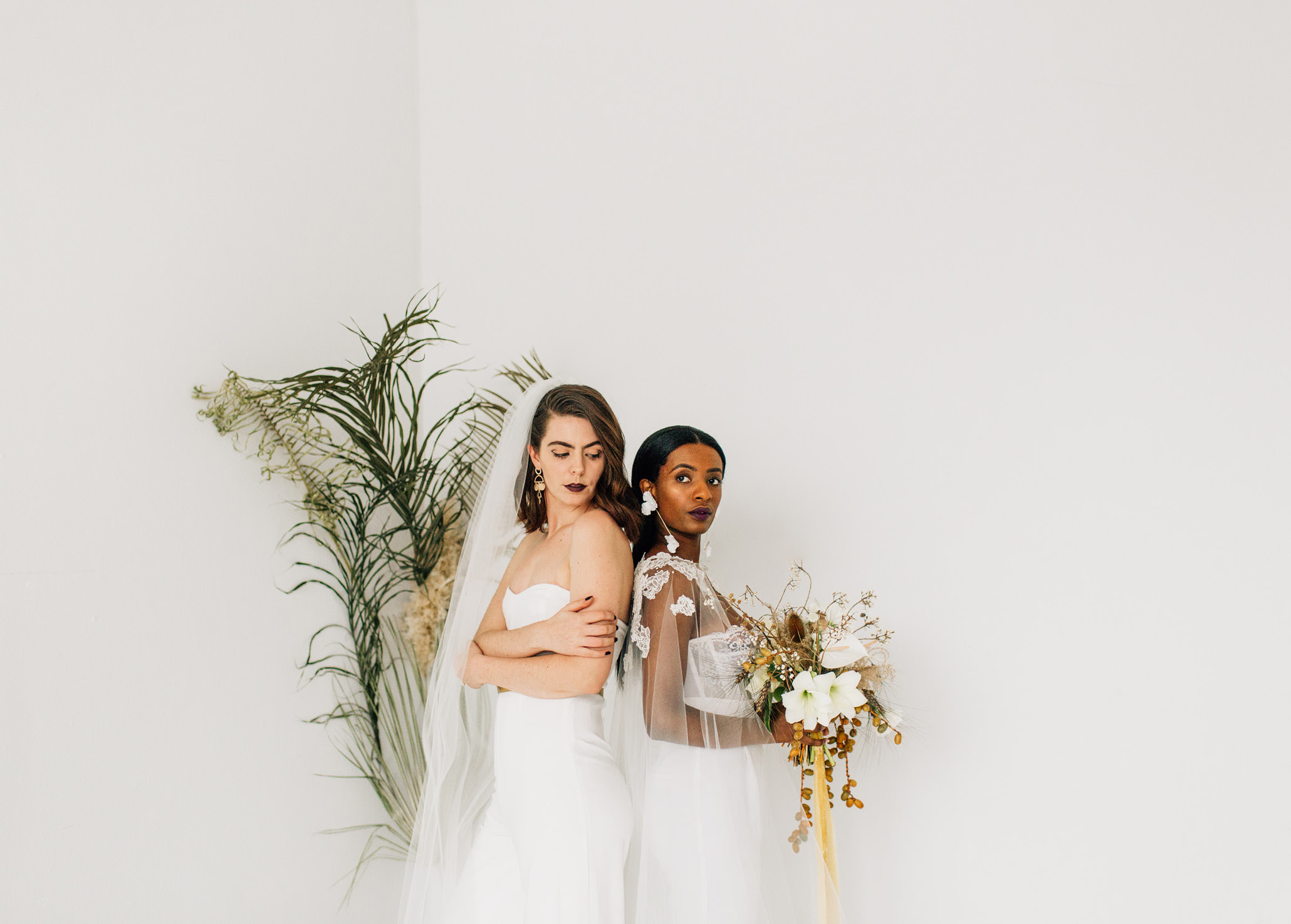 Well here we are again, folks. Another Jenna Bechtholt and Allison Wagner collaboration and I'm even more in love with this project than perhaps any of our others because it's bridal focused!
While working in the bridal industry I see all sorts of wedding looks and beautiful gowns, but with Allison's keen fashion sense we thought it might be fun to do our own spin on a few bridal looks to help inspire real brides and provide creative content that we would want to see in our real lives. And thus how Modern Bride was born!
Allison and I wanted to challenge ourselves creatively, as we always do with these projects, so our goal this time around was to achieve a soft, yet bold, feminine look without using traditional white wedding gowns. We found some amazing jumpsuits, white pants, and a few textured pieces as our base for the looks, but knew we needed a softer touch that would help reinforce the bridal element! Immediately we were drawn to long veils and capes to help lend a touch of femininity and make the final looks feel bridal. Next were the accessories and some killer florals and that was that!
I think the term "modern bride" was meant to mean that in today's world we love seeing people stepping out of the norm and being true to themselves. These looks were meant to inspire those people who might not want a classic wedding look, but to still feel just as bridal-like and beautiful on their big day. However, when we took a look back on what we created it was funny to see how retro some of them ended up looking! I love a good mid century modern feel so I was even more pumped to see how these images might inspire a funky Palm Springs wedding, a bold industrial wedding in the city, or even a very fashion forward courthouse elopement.
Another element we focused on was including some pops of color! There has been a big wedding industry trend of neutral colors mixed with greenery for the florals, and while I think it's a stunning look, I've been craving some color for a while now. To me, colors can add a bit more personality and vibrancy to a wedding day, if done well. With that in mind, it was important to show that colorful accents can still look just as beautiful and timeless, but also that you don't have to go color crazy when incorporating colorful notes into your wedding day. To make sure we didn't overdo it we limited pops of color to the bouquet, shoes, and some of the accessories.
And finally, to my photographer and creative friends, this is just a reminder to take some time to do personal projects throughout the year. As a busy Seattle and Los Angeles wedding photographer I can easily get caught up in my daily tasks and forget to refuel and reenergize myself! For me, it's critical to stay excited and hungry in this industry or the burn out will start to creep up.
Thank you to the AMAZINGLY TALENTED team of Seattle vendors. It's been a dream to continuously work with these women and put out inspiring content for you all!
Photographer: Jenna Bechtholt Photography
Art Direction/Styling: Allison Wagner
Florist: Thatch Floral
Hair/Makeup: Bridal Beauty Agency
Hair Artist: Rita
Makeup Artist: Dedra
Model: Ribicca
Model: McKenna
Veils/Capes/Bridal Accessories: A&Bé Bridal Shop