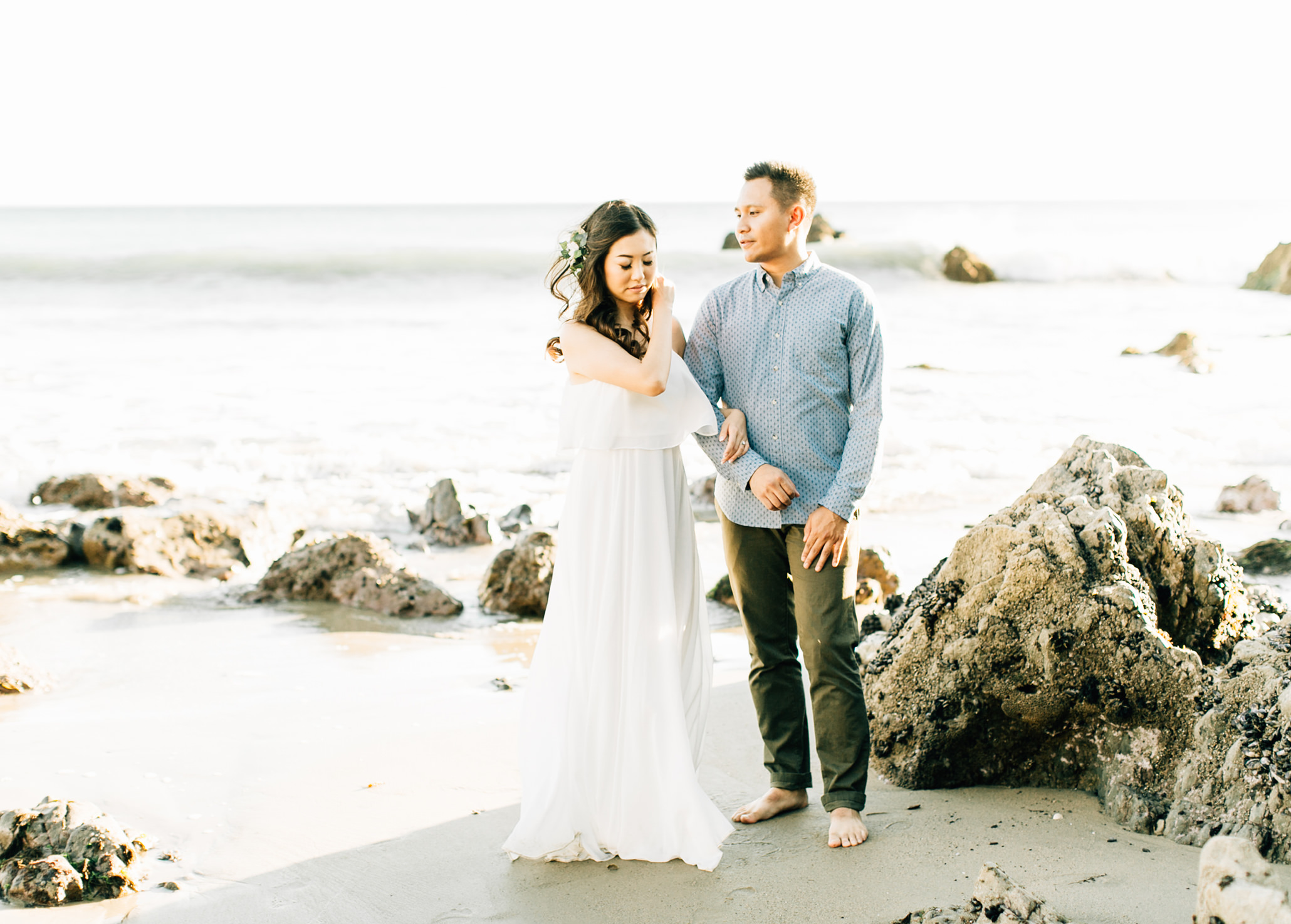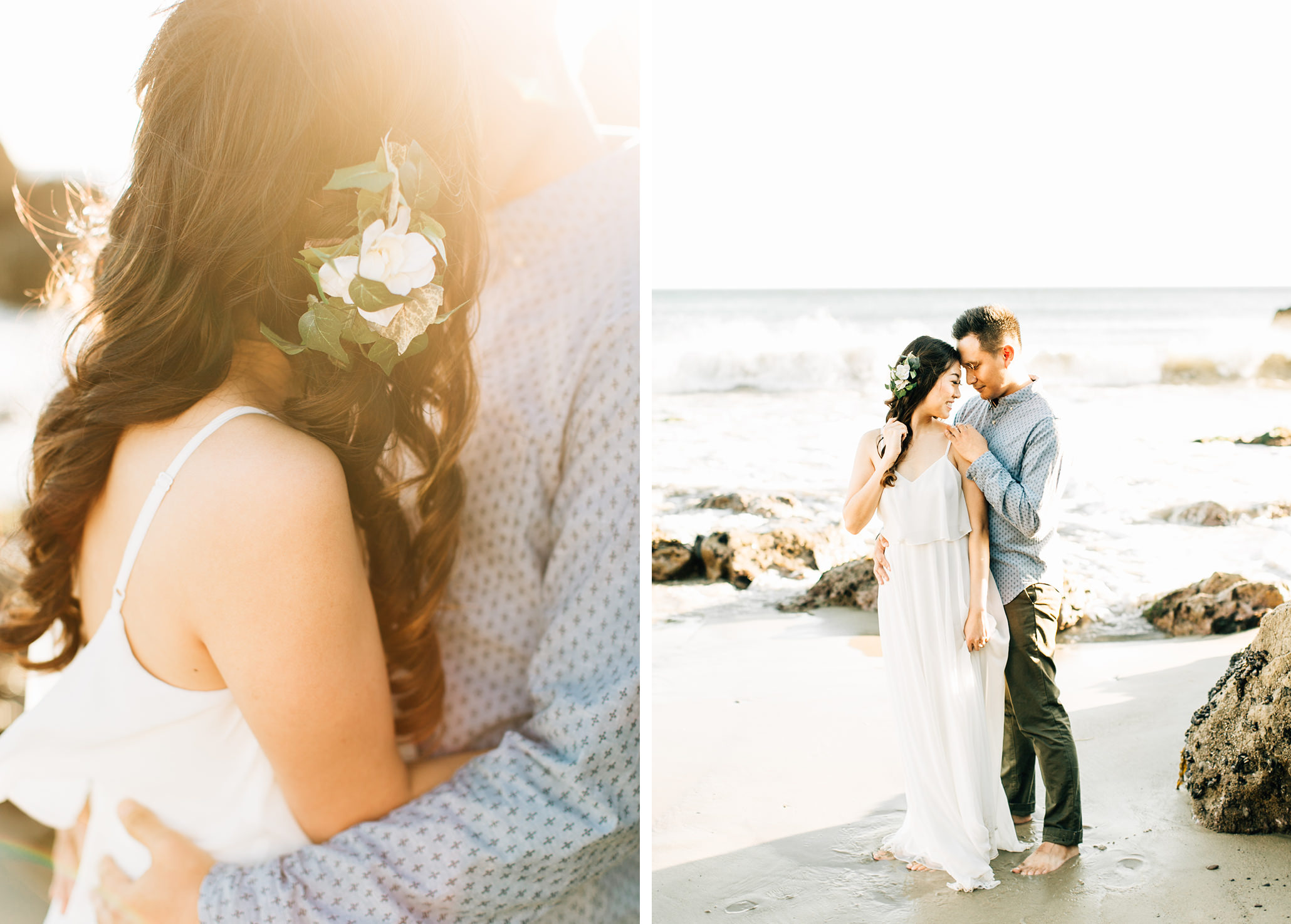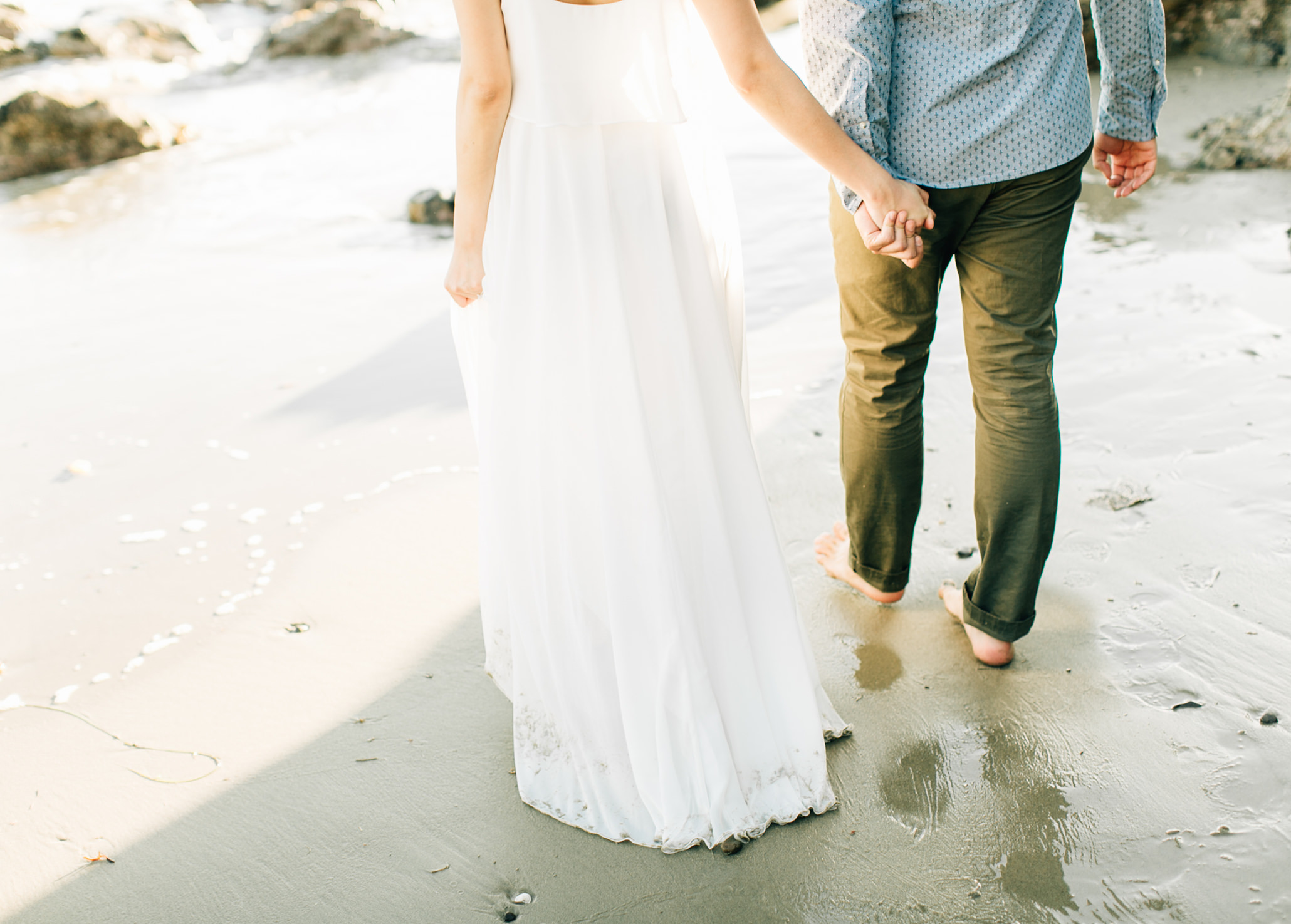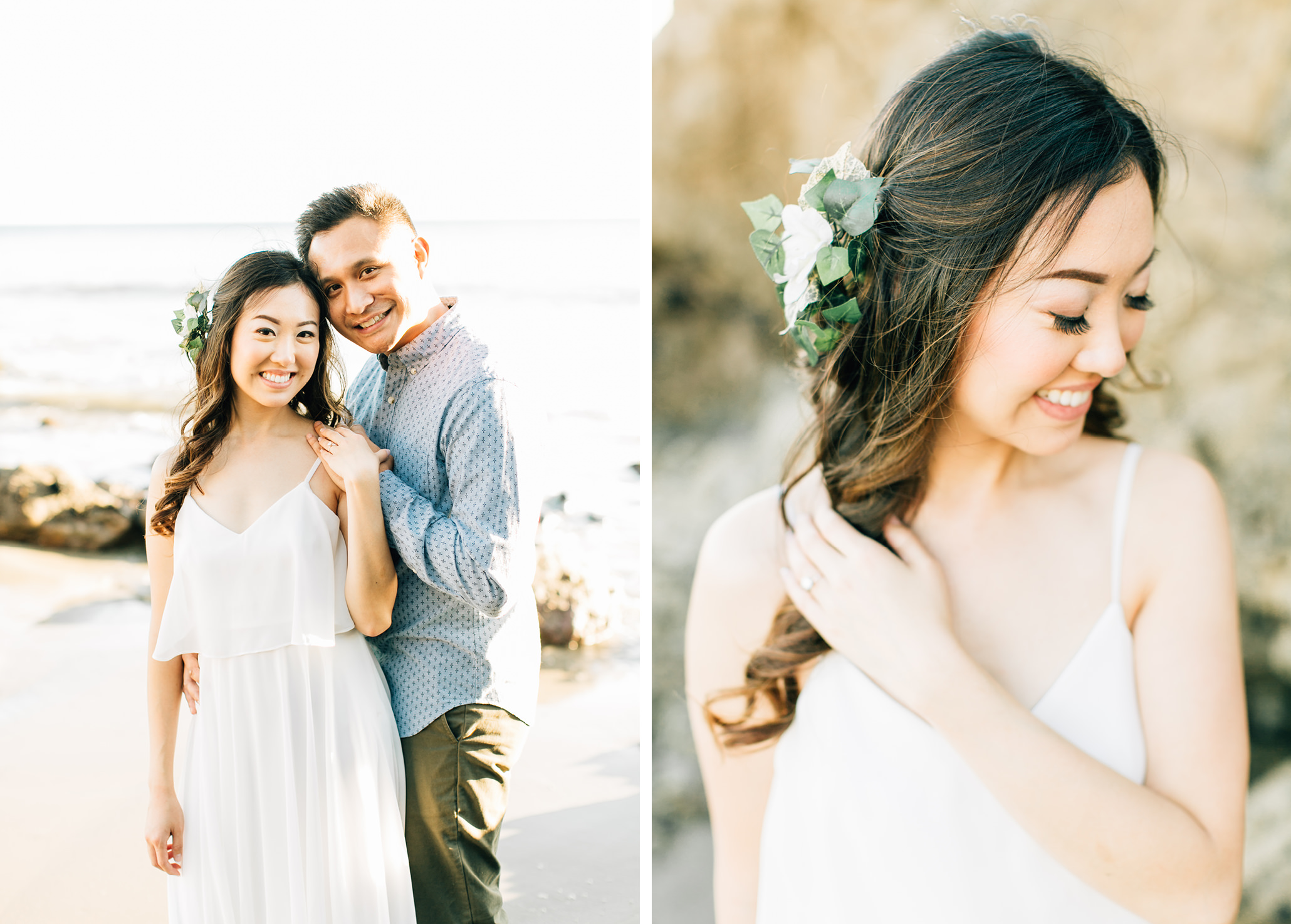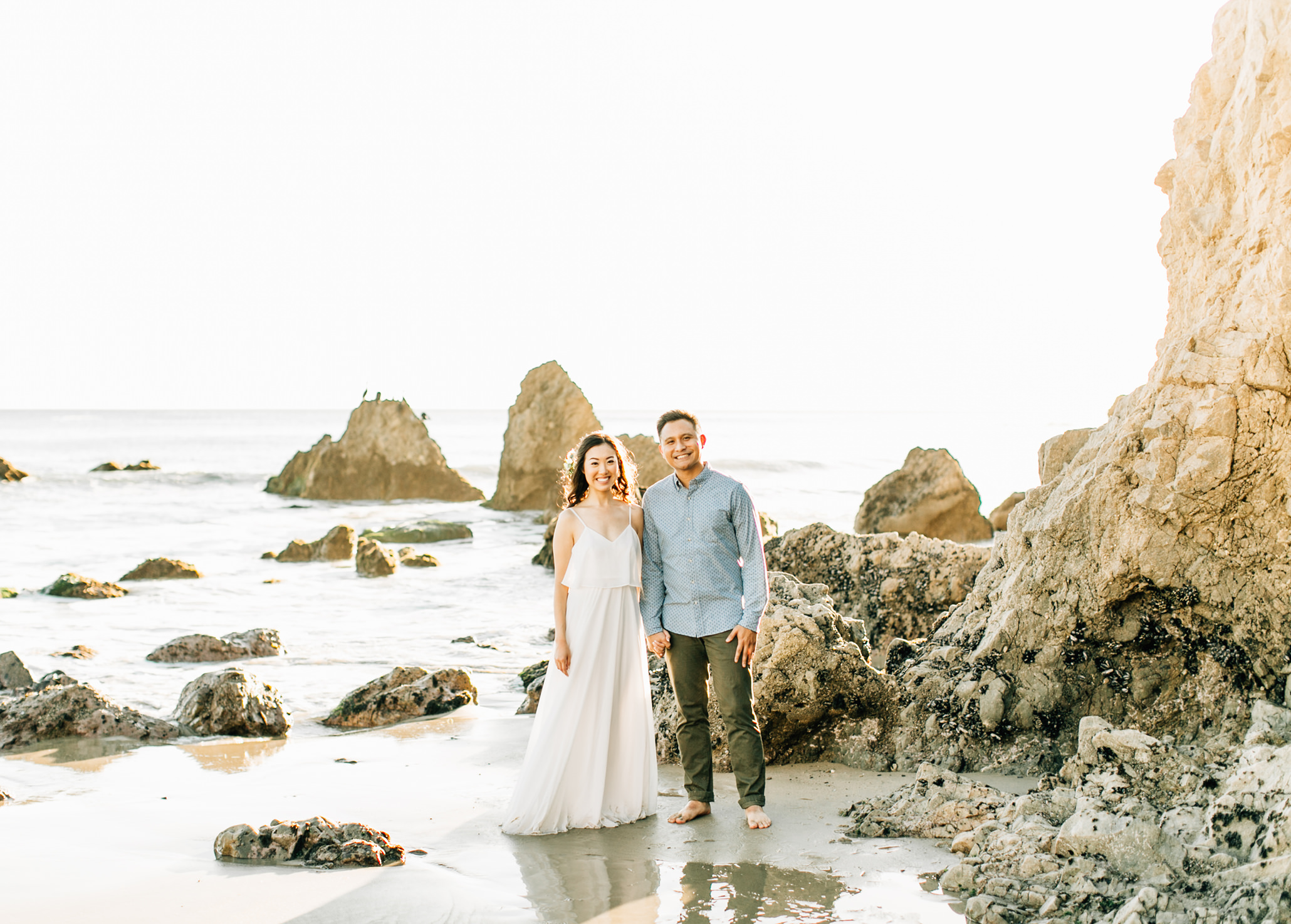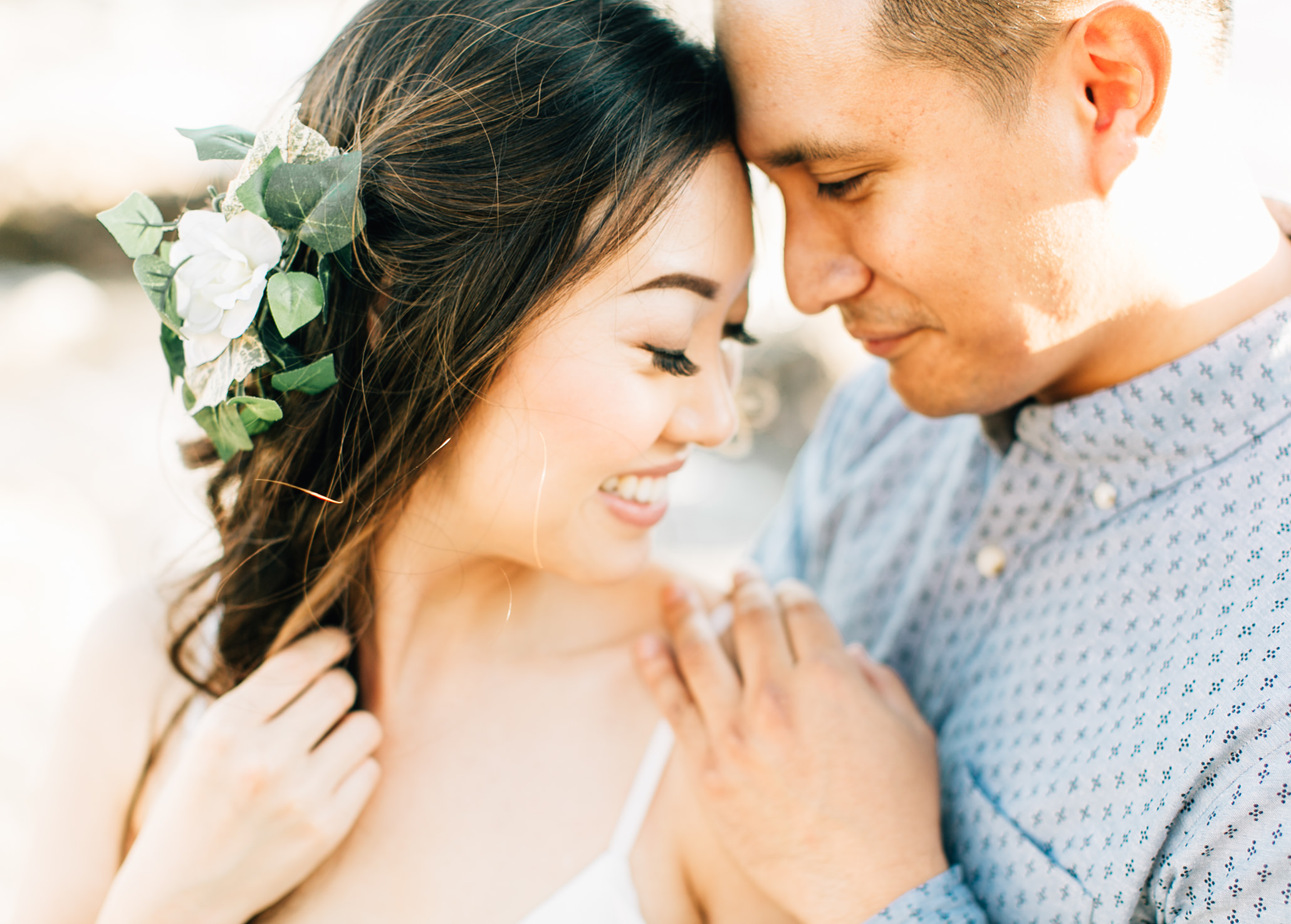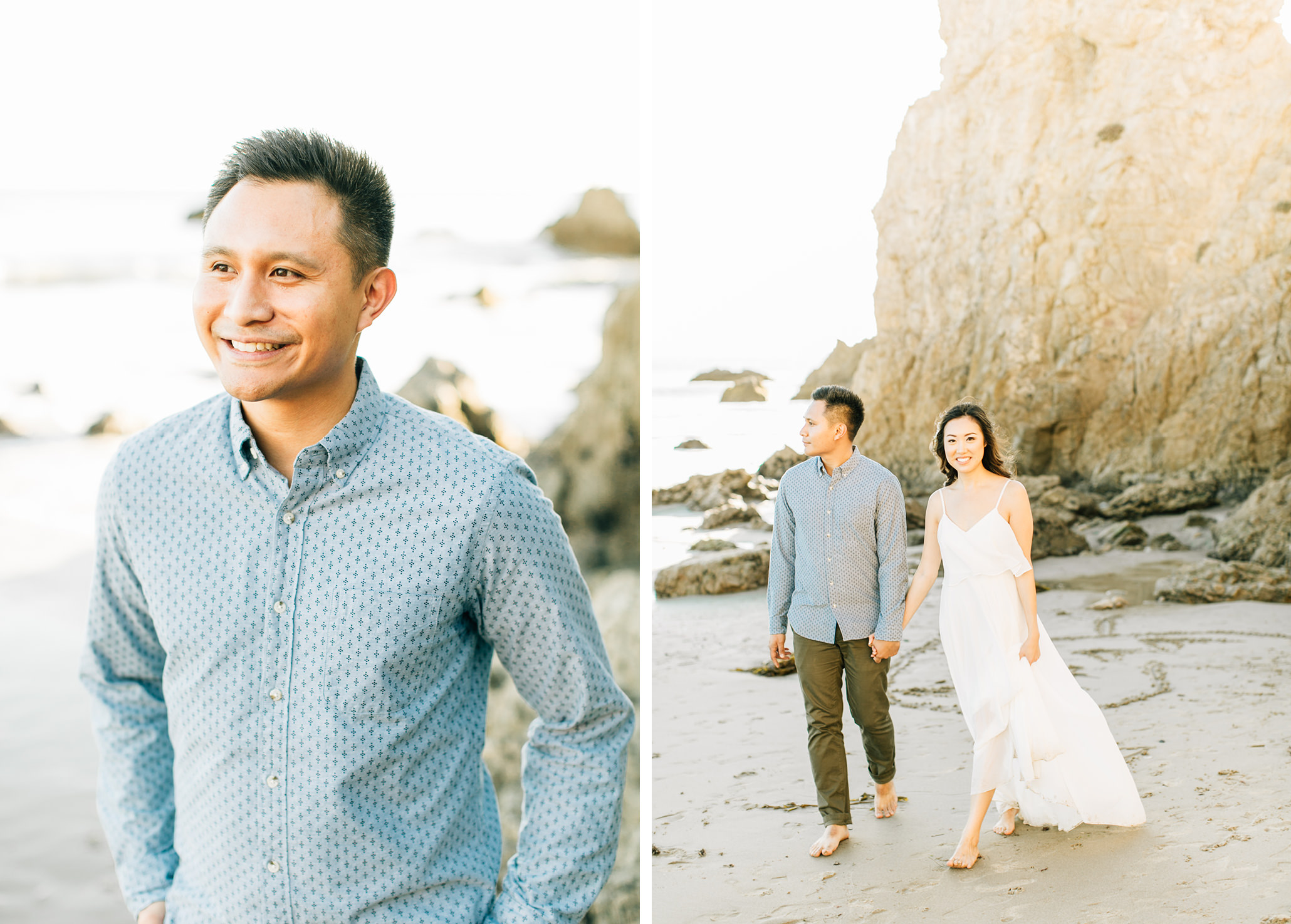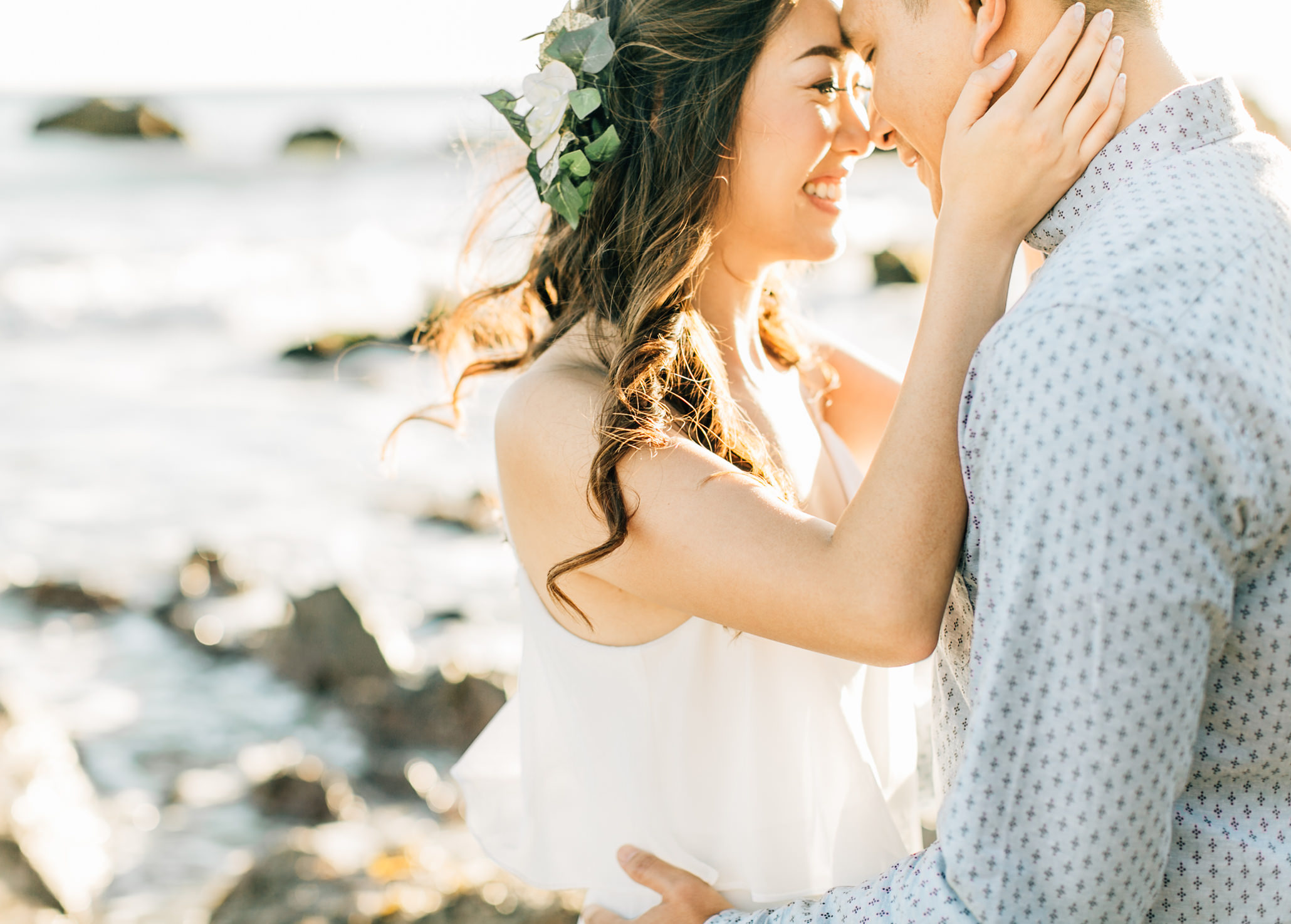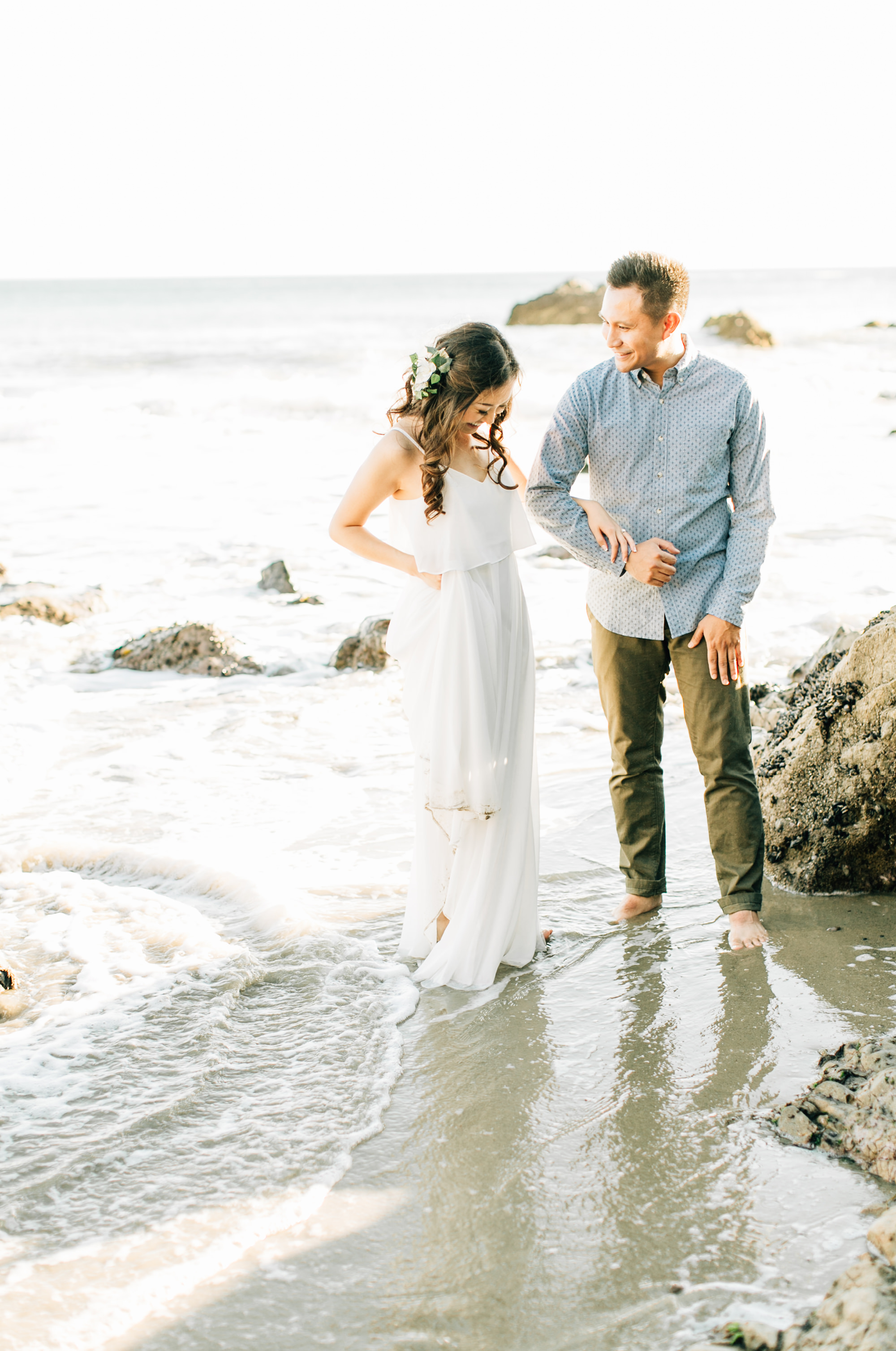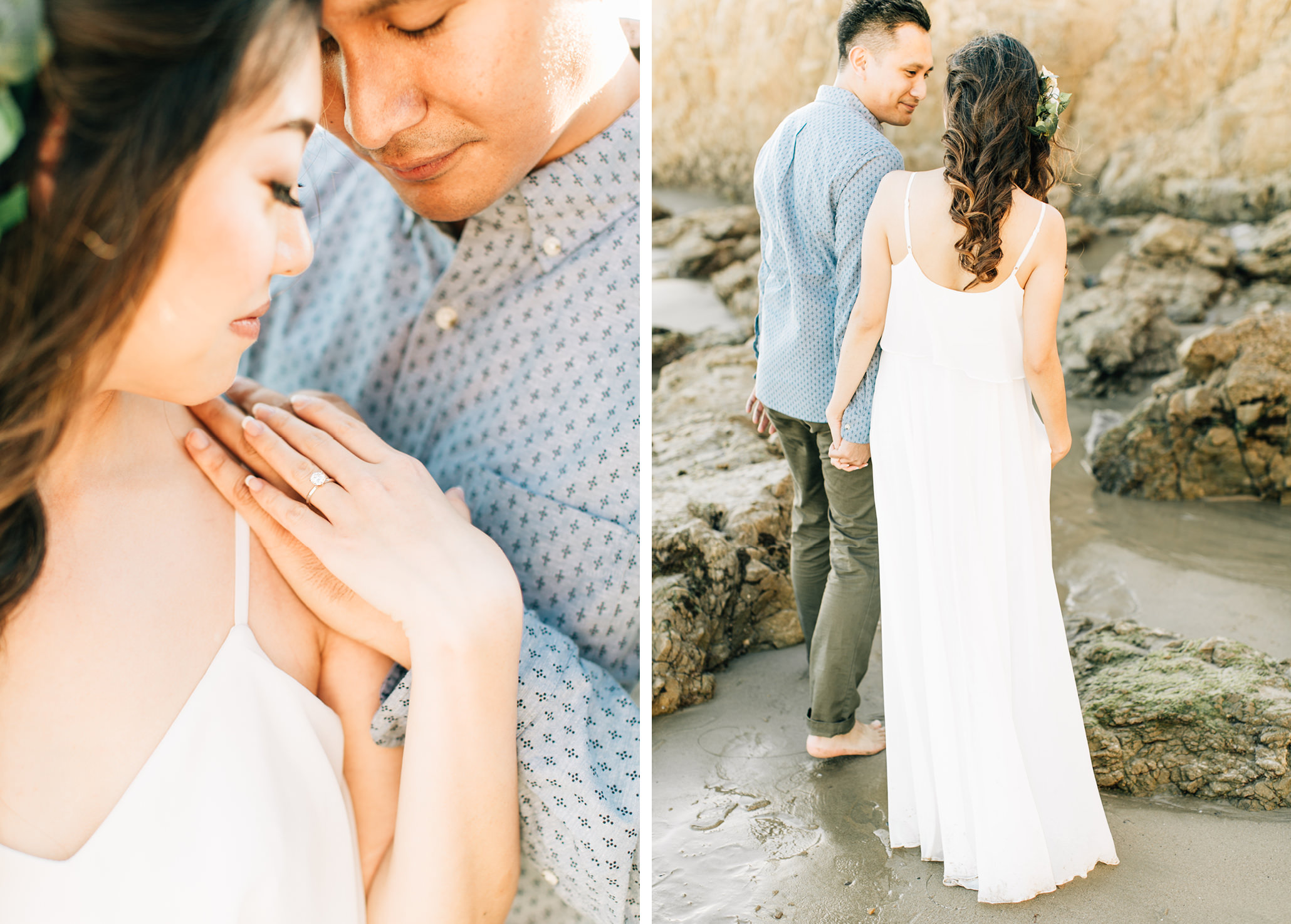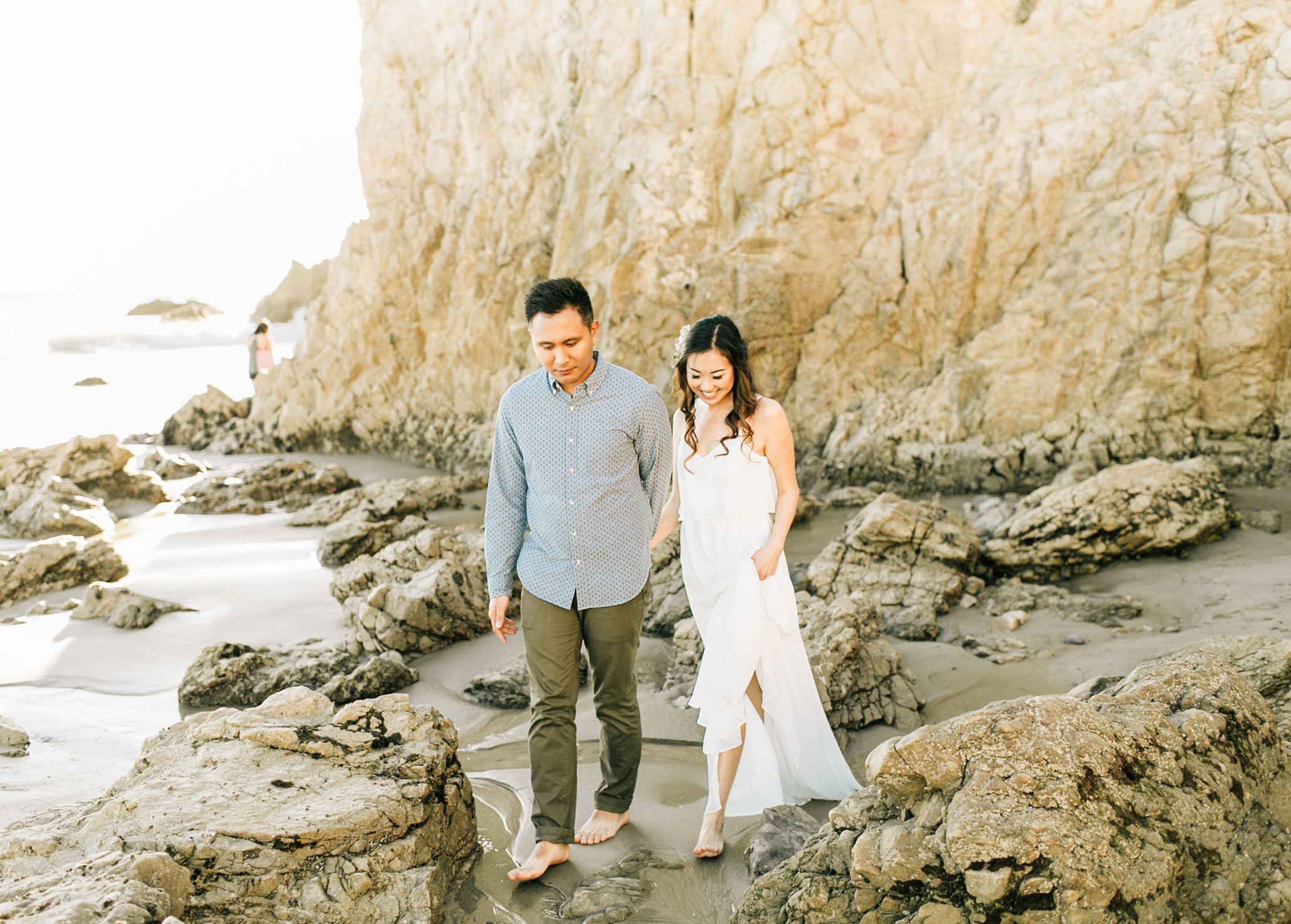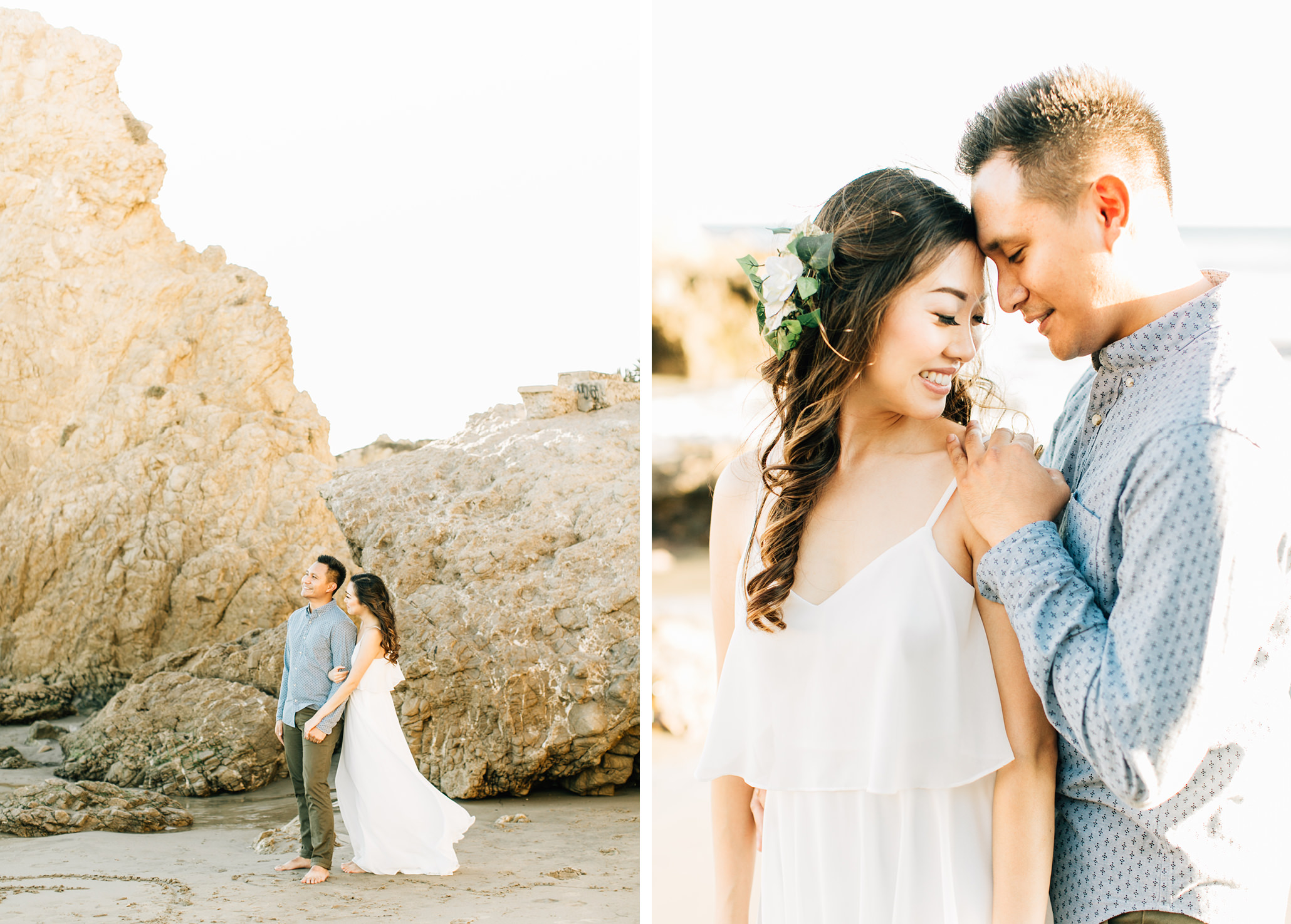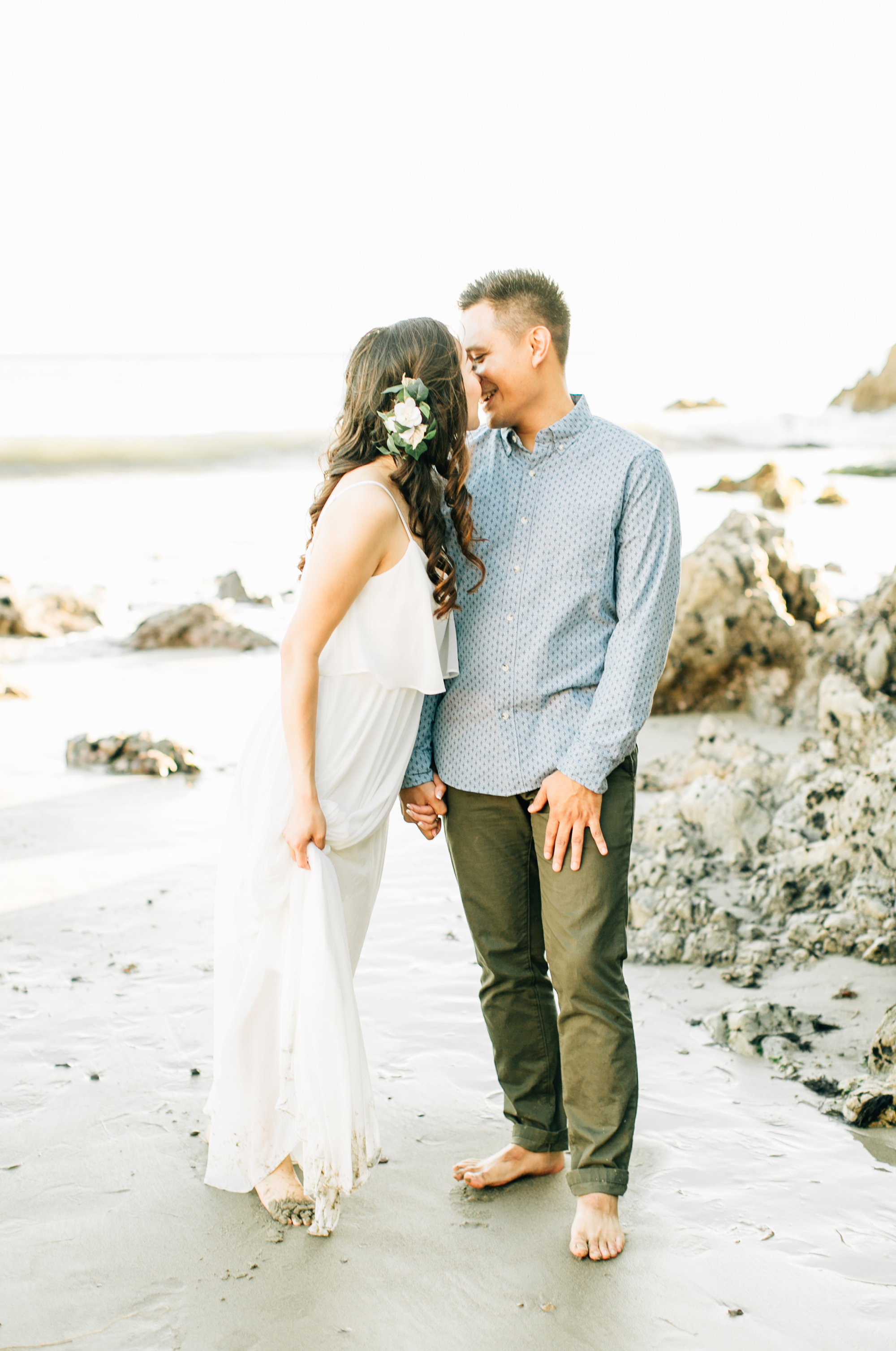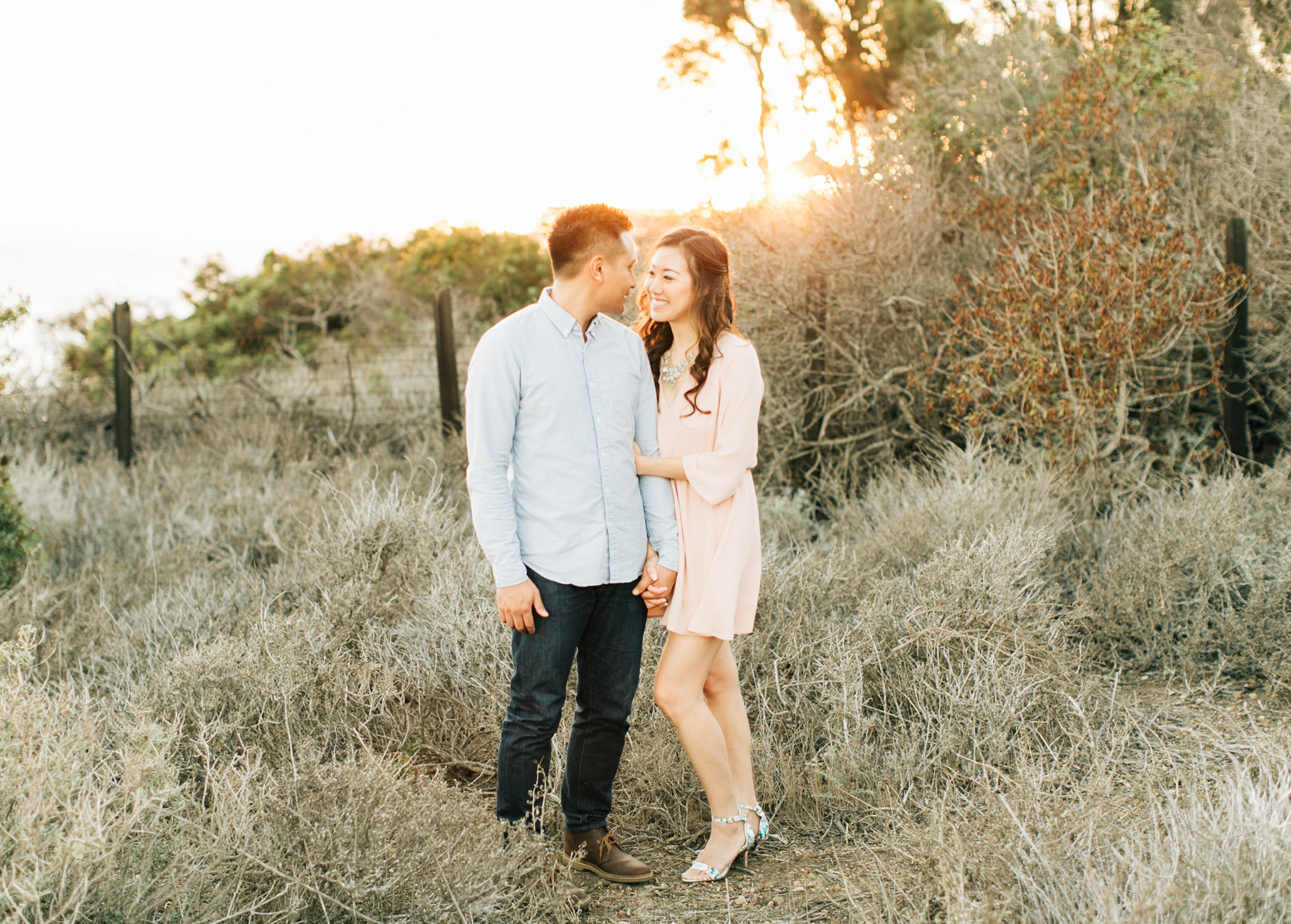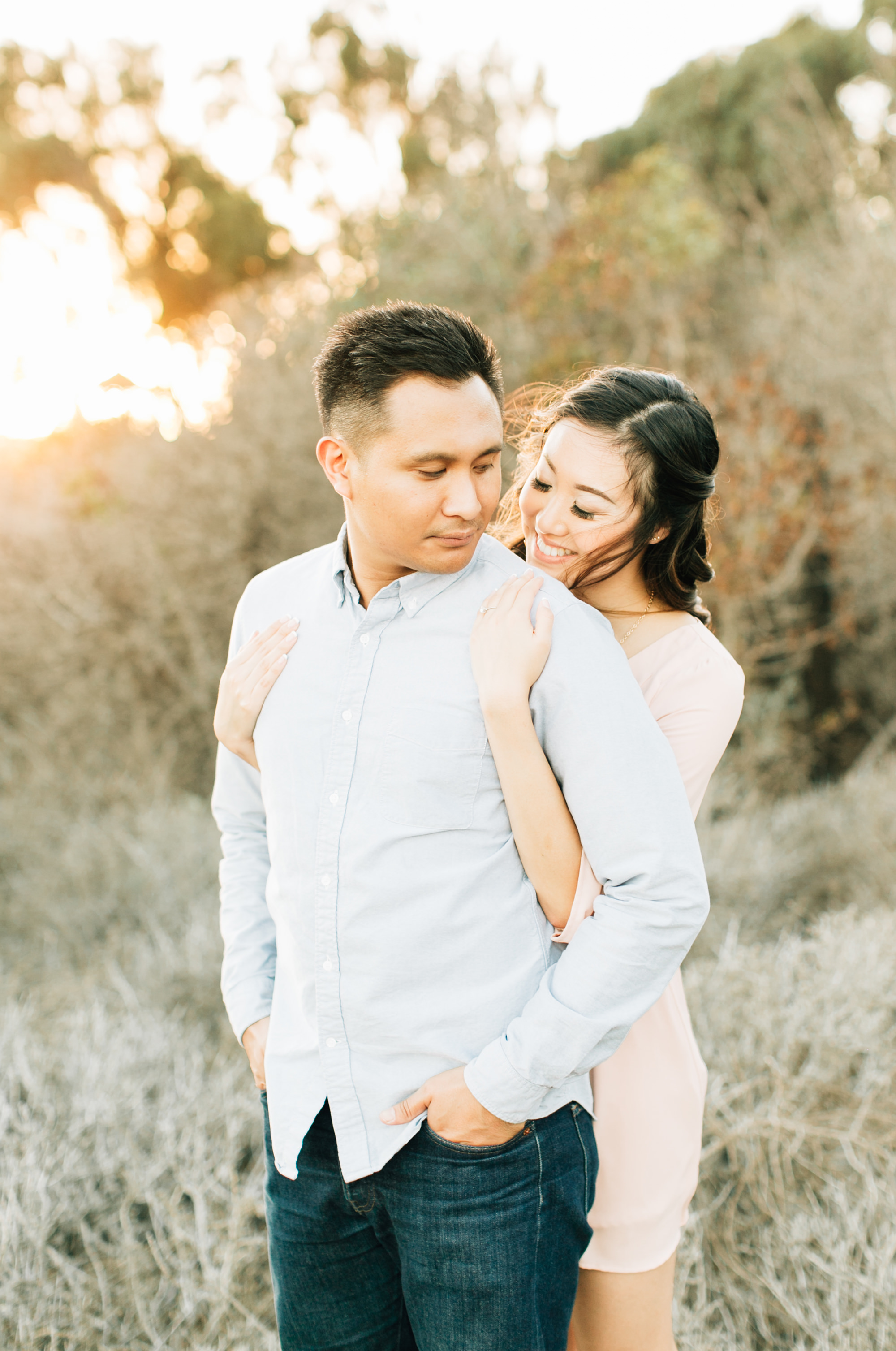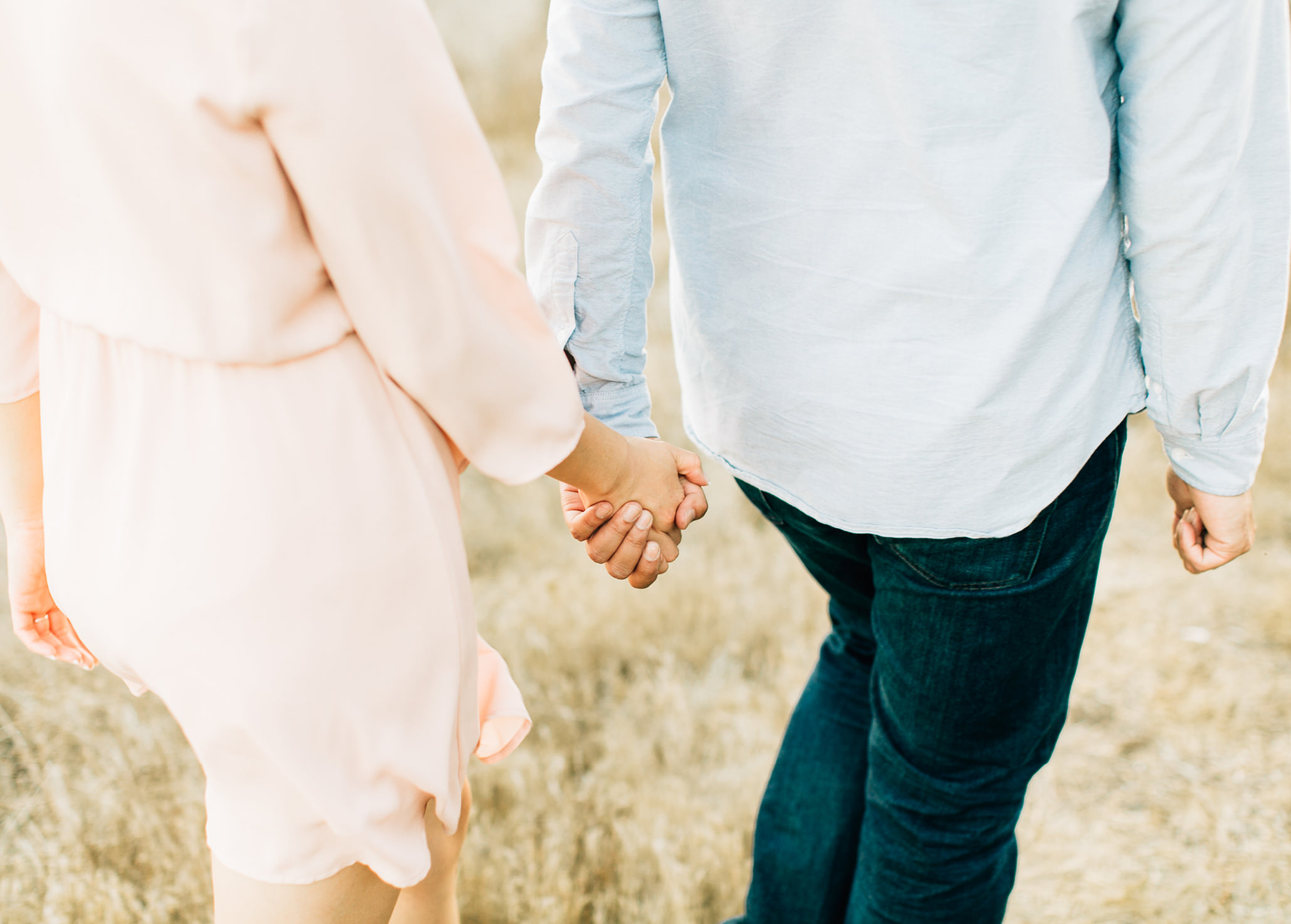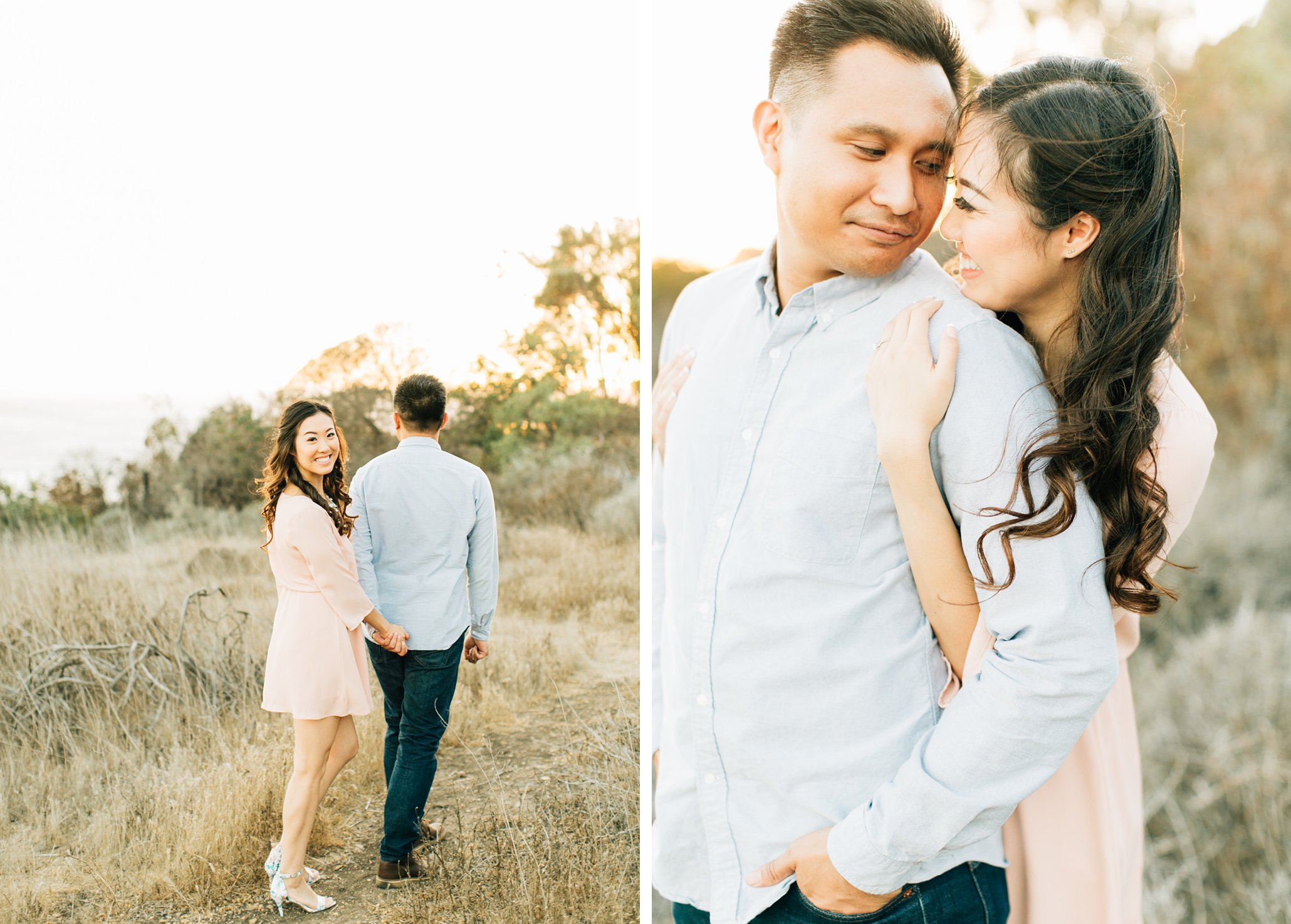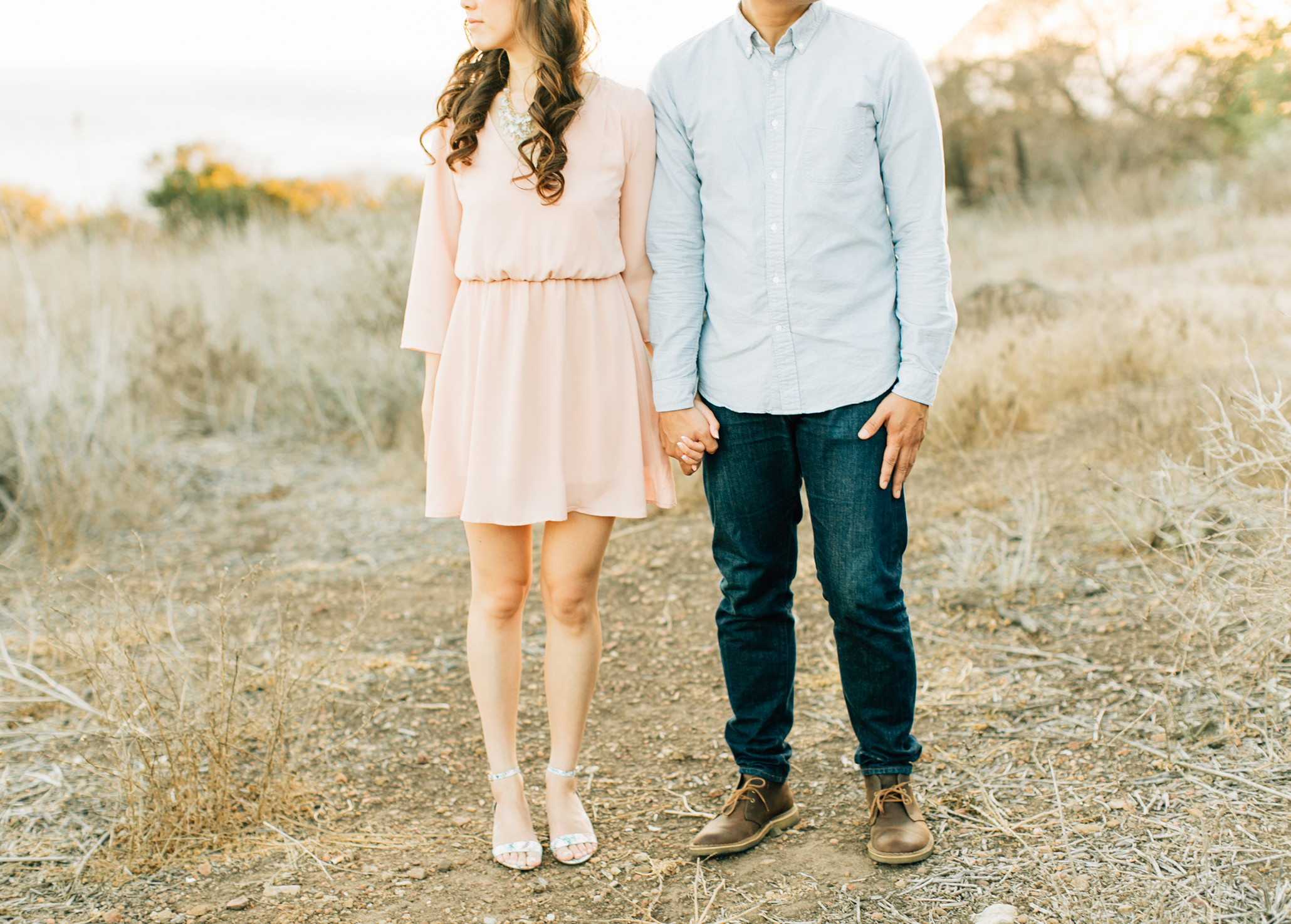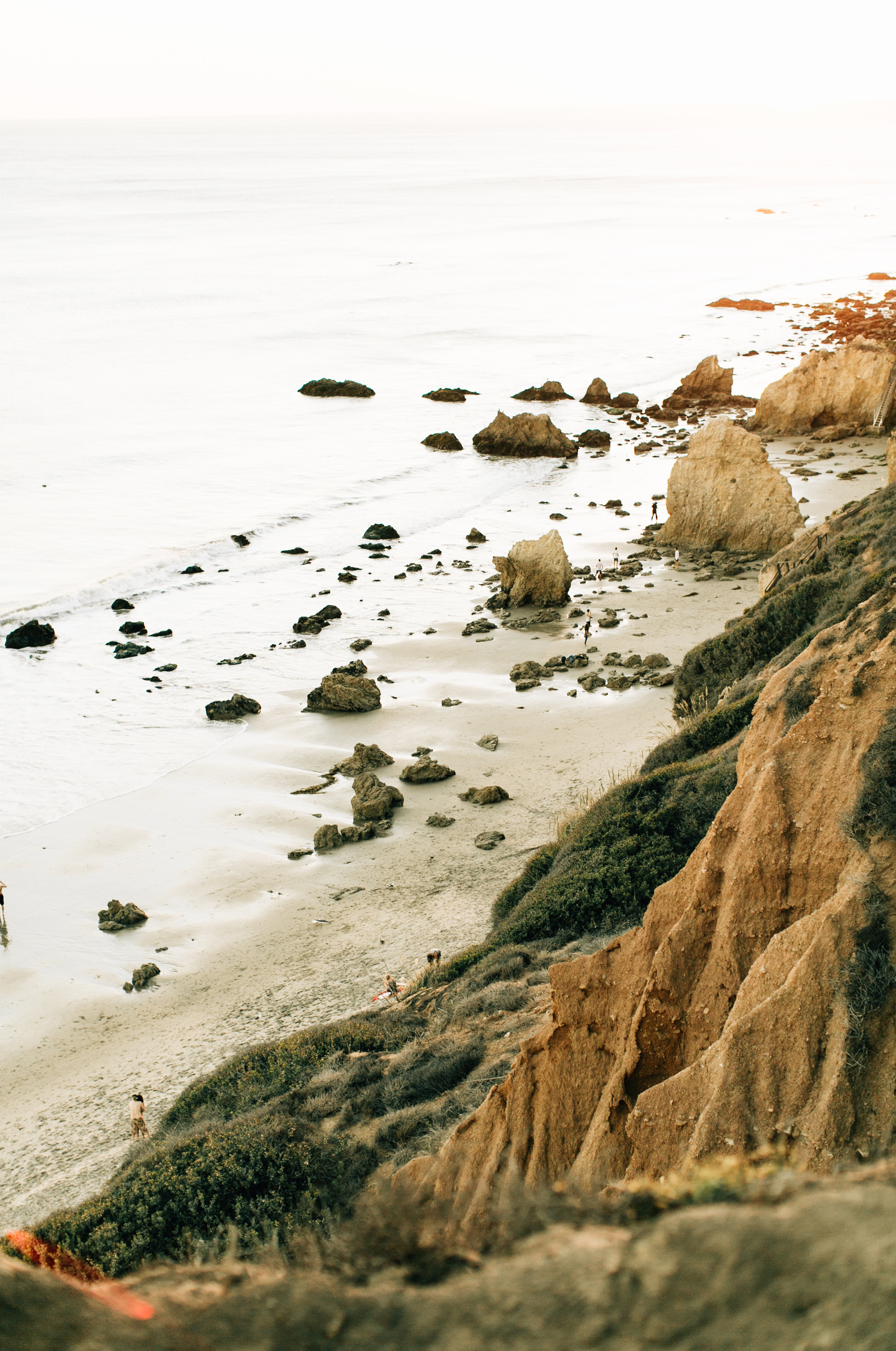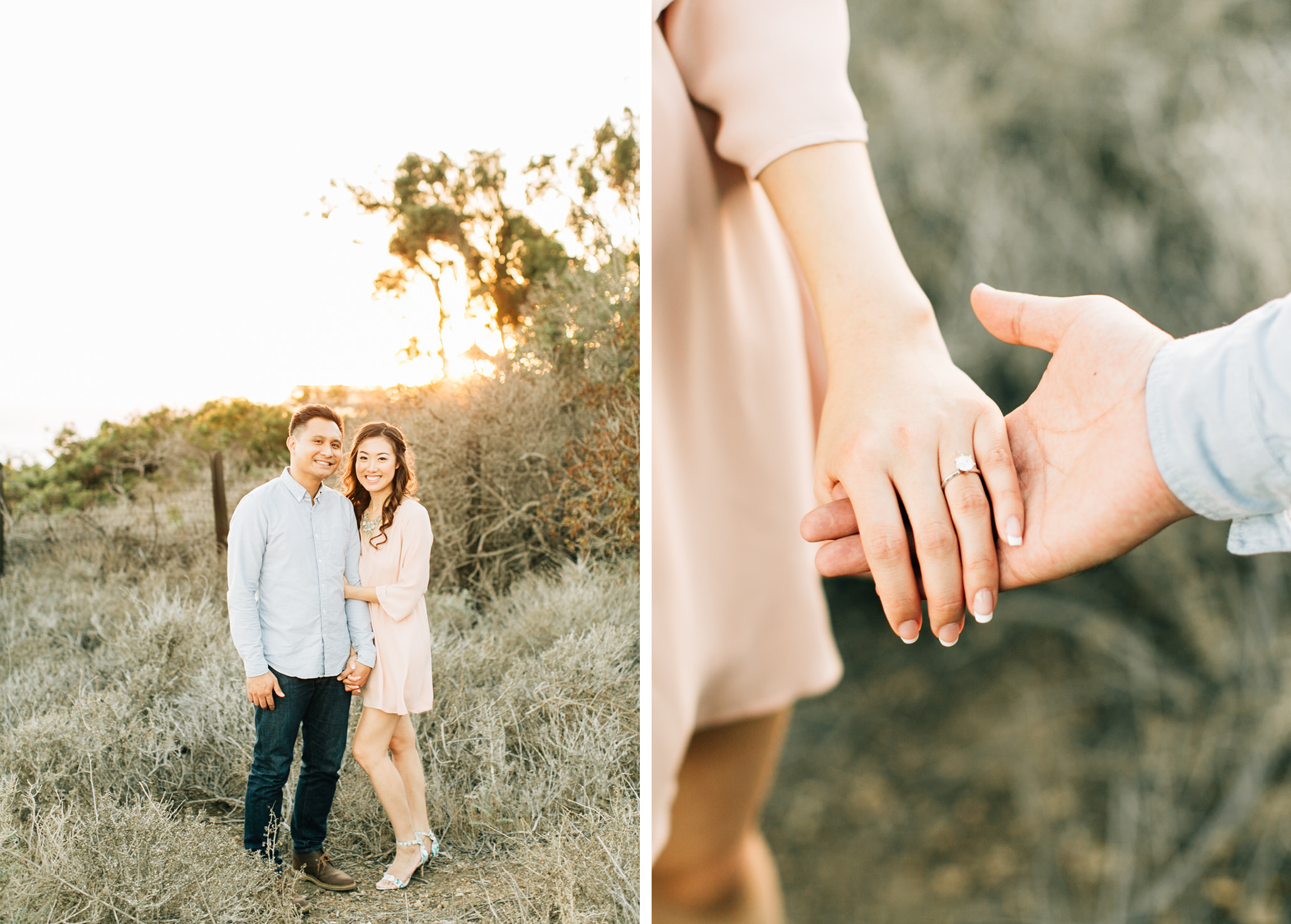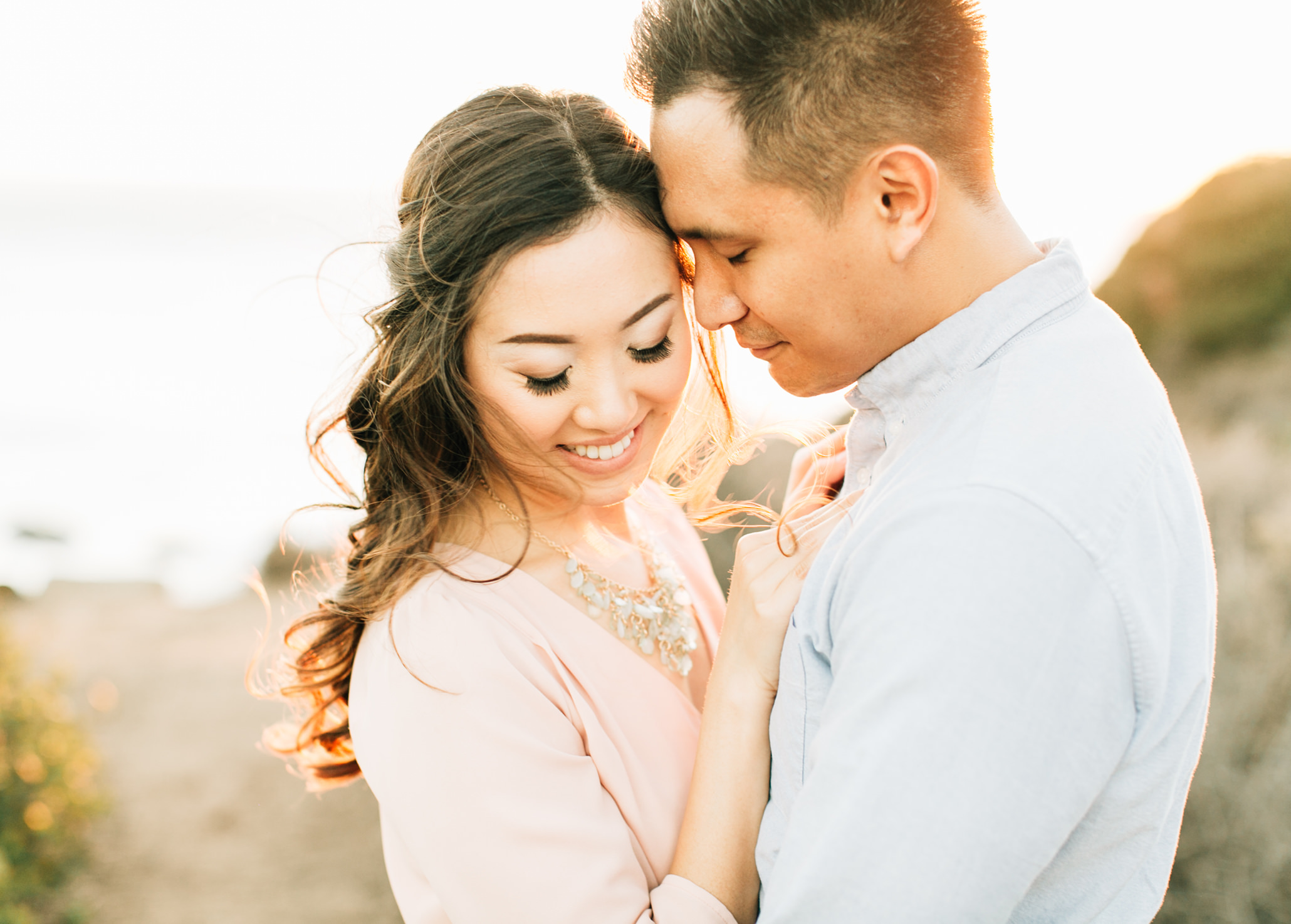 It's officially engagement session! I don't know about all of you but this is such a fun time of year for us over here at Jenna Bechtholt Photography. Weddings are less frequent in the winter months, which means that I finally get to catch up on some blogging, all that fun business stuff, and I'm able to sit down and start meeting some more wonderful couples! As a wedding photographer there are only so many weddings that I can physically fit into my schedule and I'm beyond excited to see my 2017 wedding season over half way full already. Which brings me to this blog post — Kevin and Emily!
Emily and Kevin are one of my 2017 couples and they will be tying the knot in LA at Calamigos Equestrian later this year. So for their engagement session they wanted to head to the coast where they could play in the sand and soak up some of that perfect California sunshine.
I'm sure I say this too often but if you're in Los Angeles the best place for some great beaches are in Malibu. Those rocky shorelines and beautiful bluffs over looking the water — that's what I'm all about! Don't get me wrong, I love the beaches in Santa Monica and Venice but for engagement sessions it's a great idea to find more secluded areas with varying textures and background options. So once again I found myself in Malibu with another amazing couple.
We started the session on the beach where we found some great light and a really low tide. Before we wrapped up we made our way out to some nearby fields where we snagged a handful of last minute golden hour photos, which ended up being my favorites of the whole day!
For any newly engaged couples please feel free to visit my pricing + FAQ page HERE or send me a message HERE!
Save