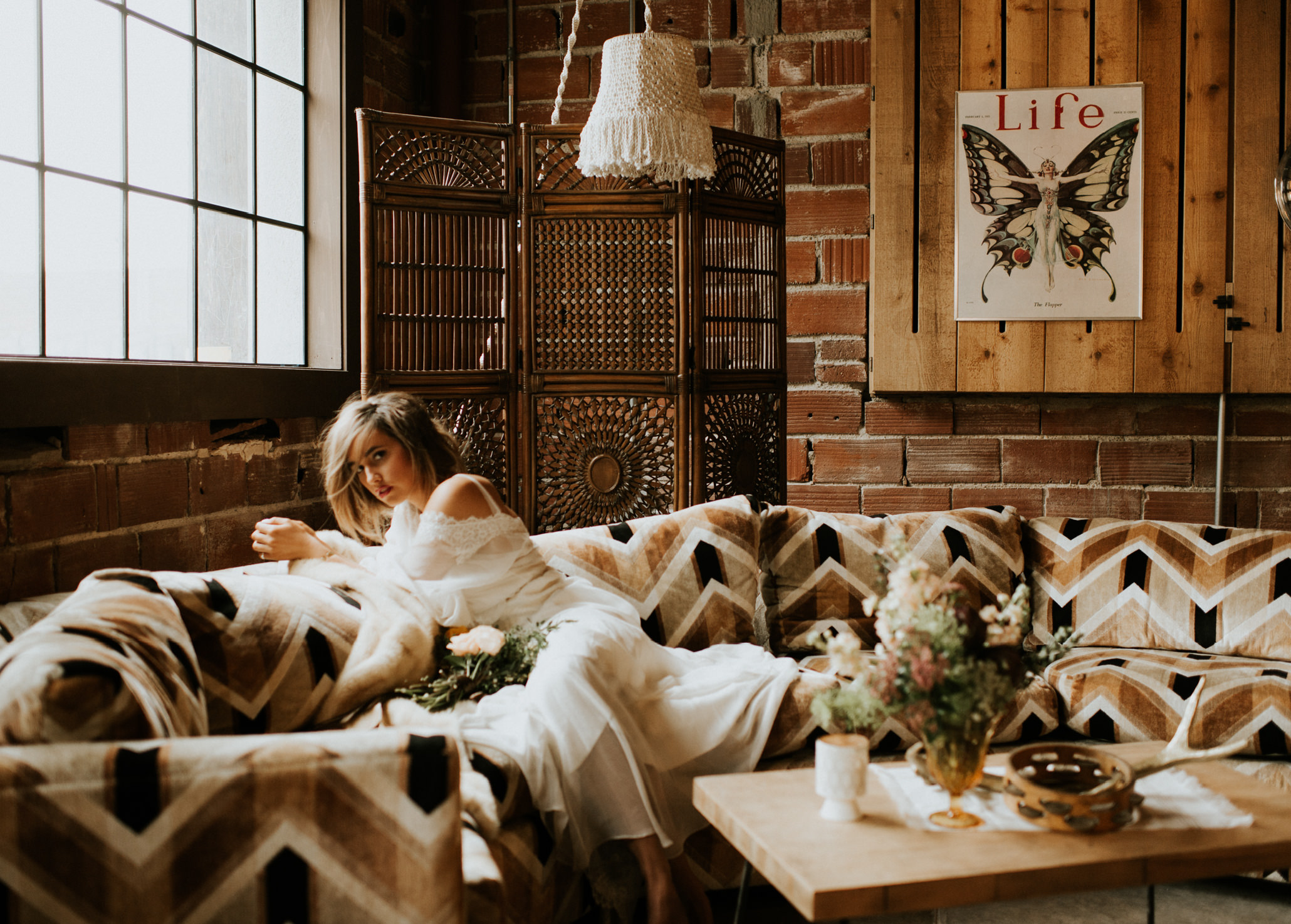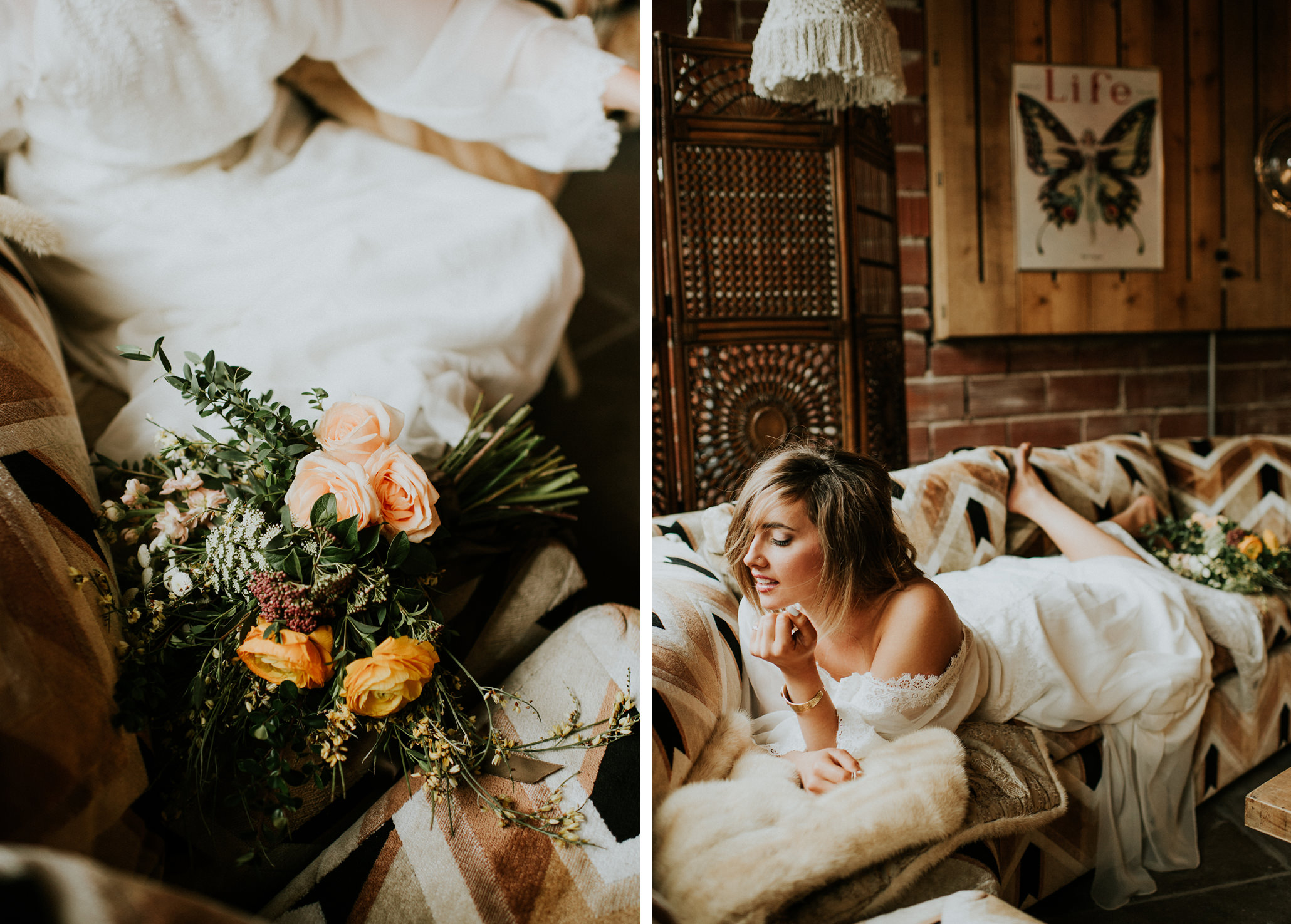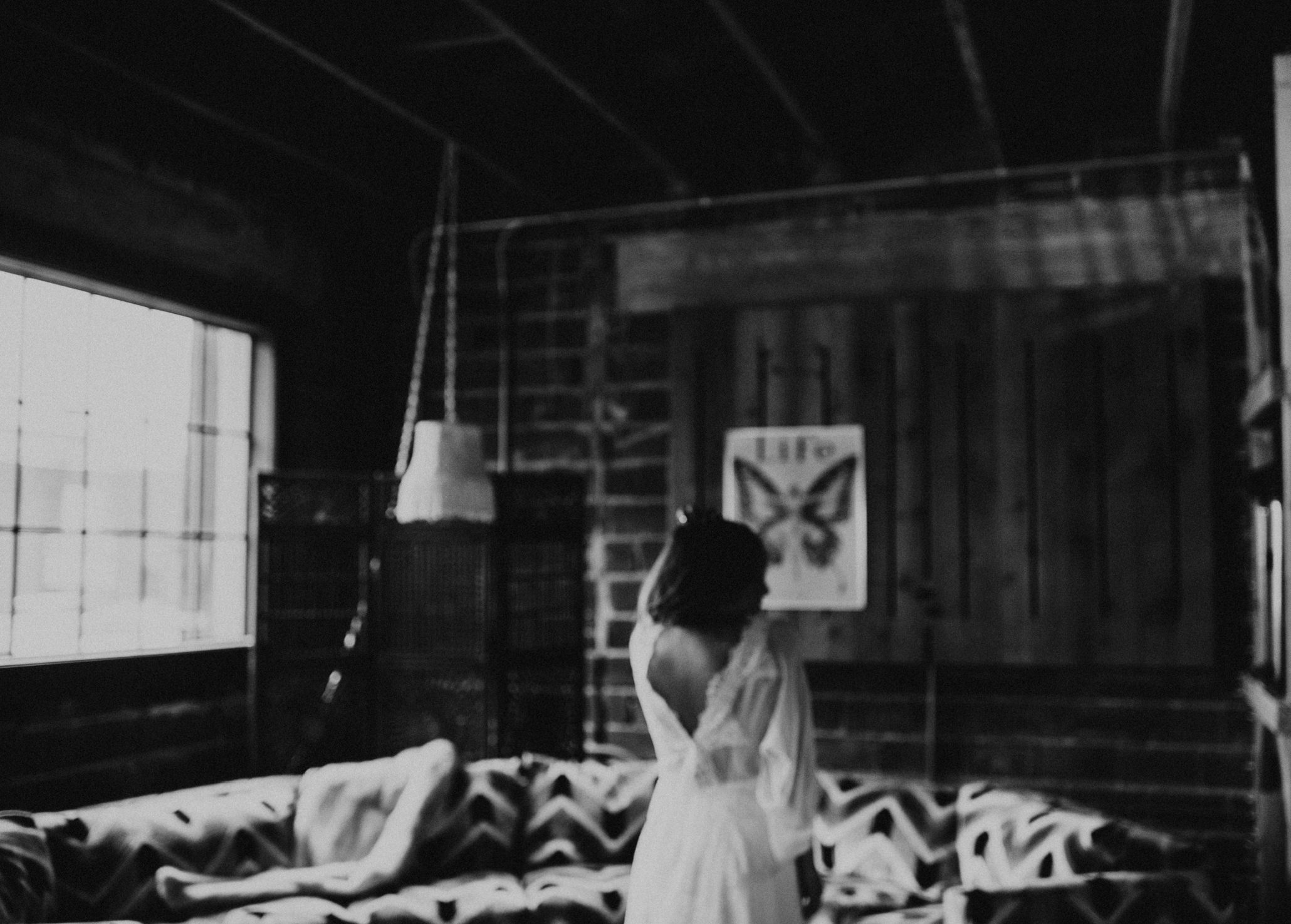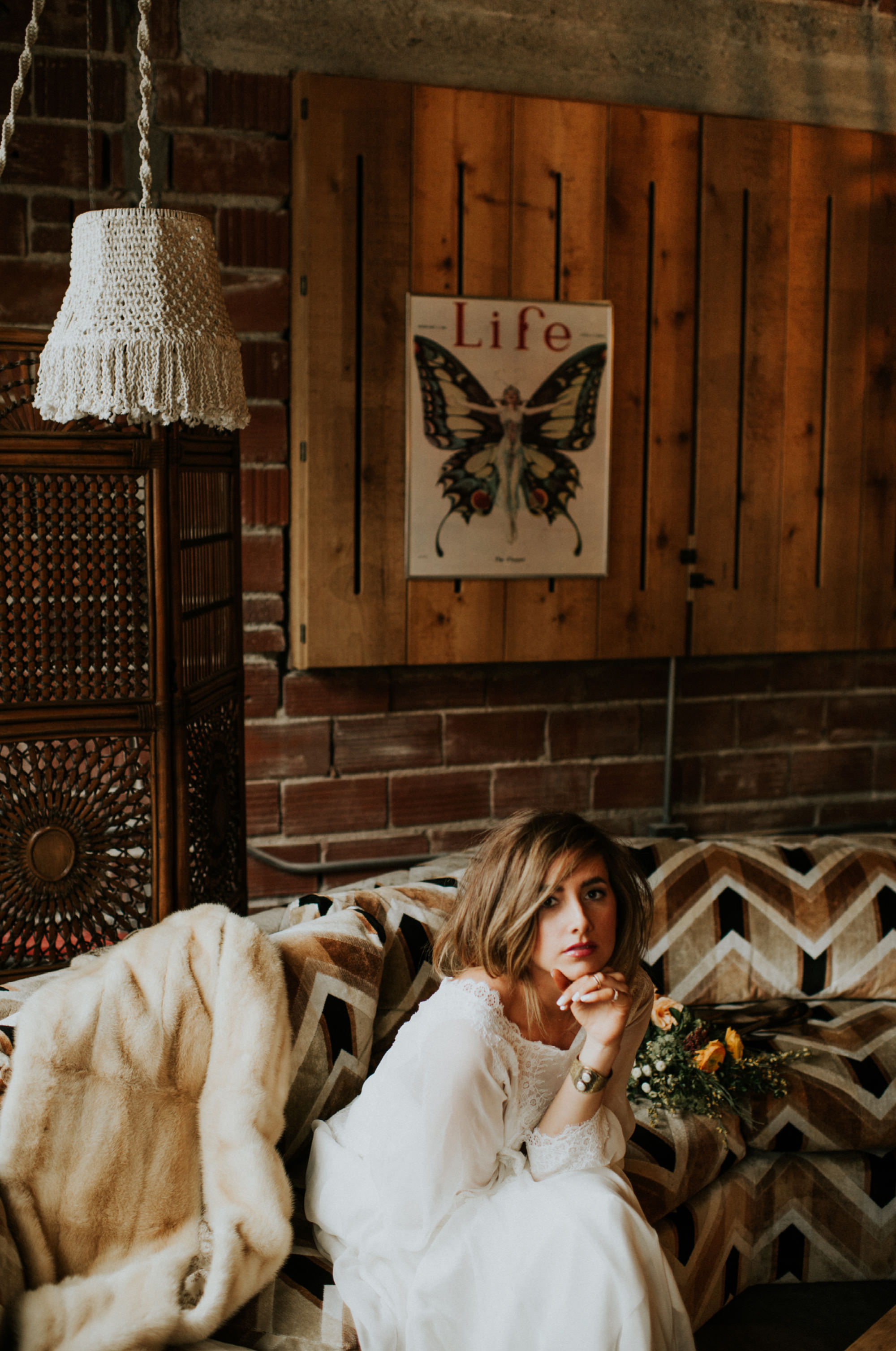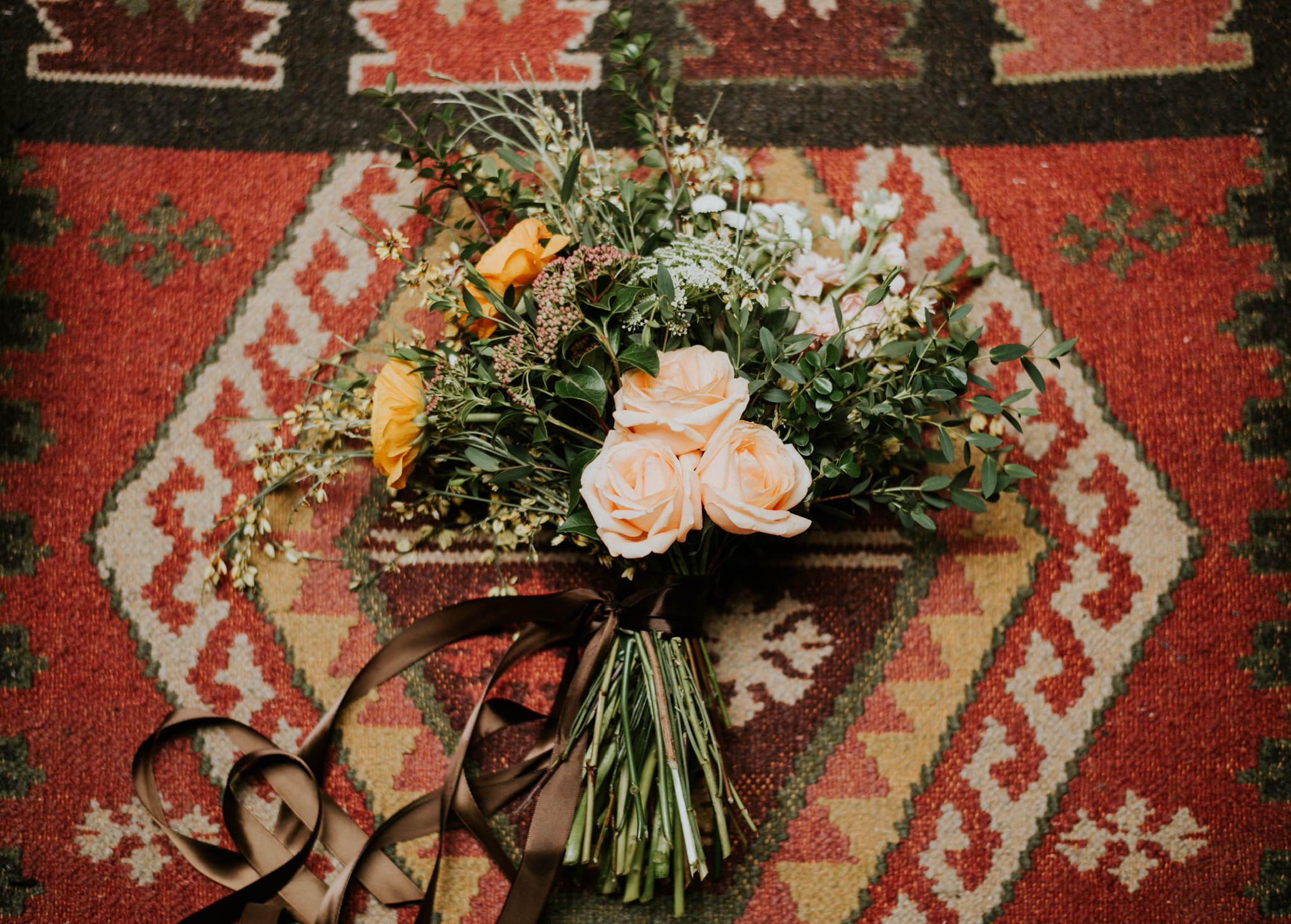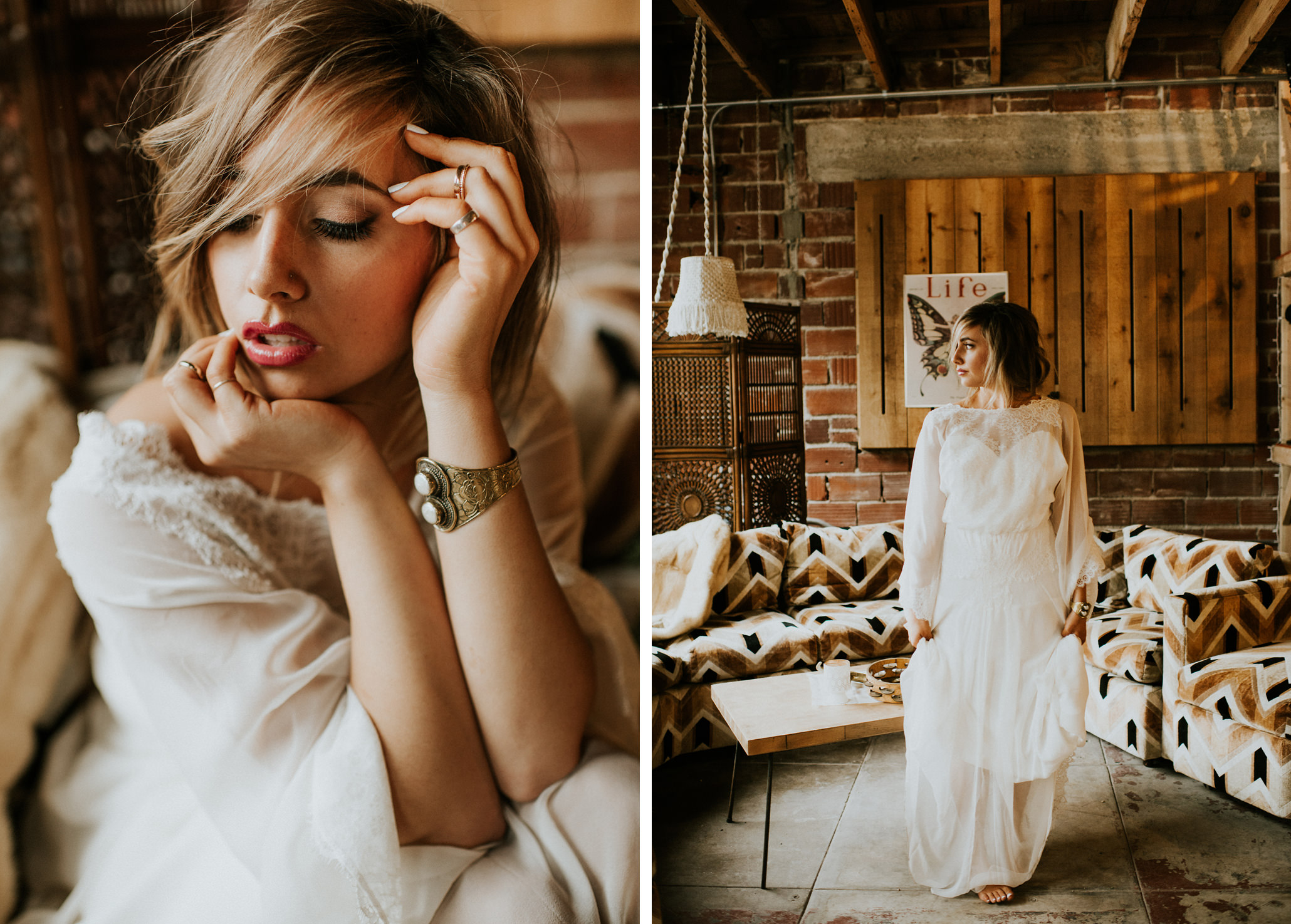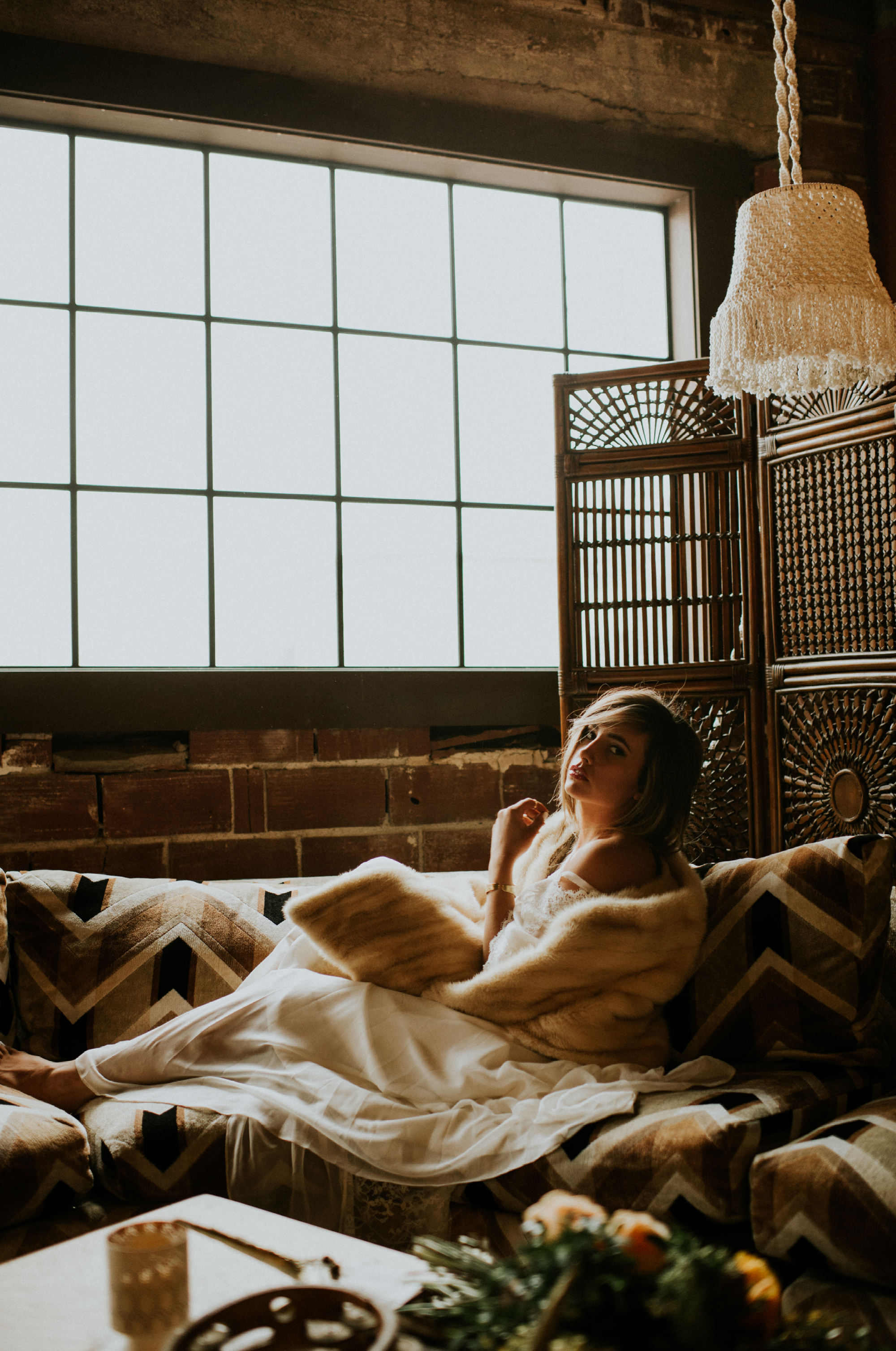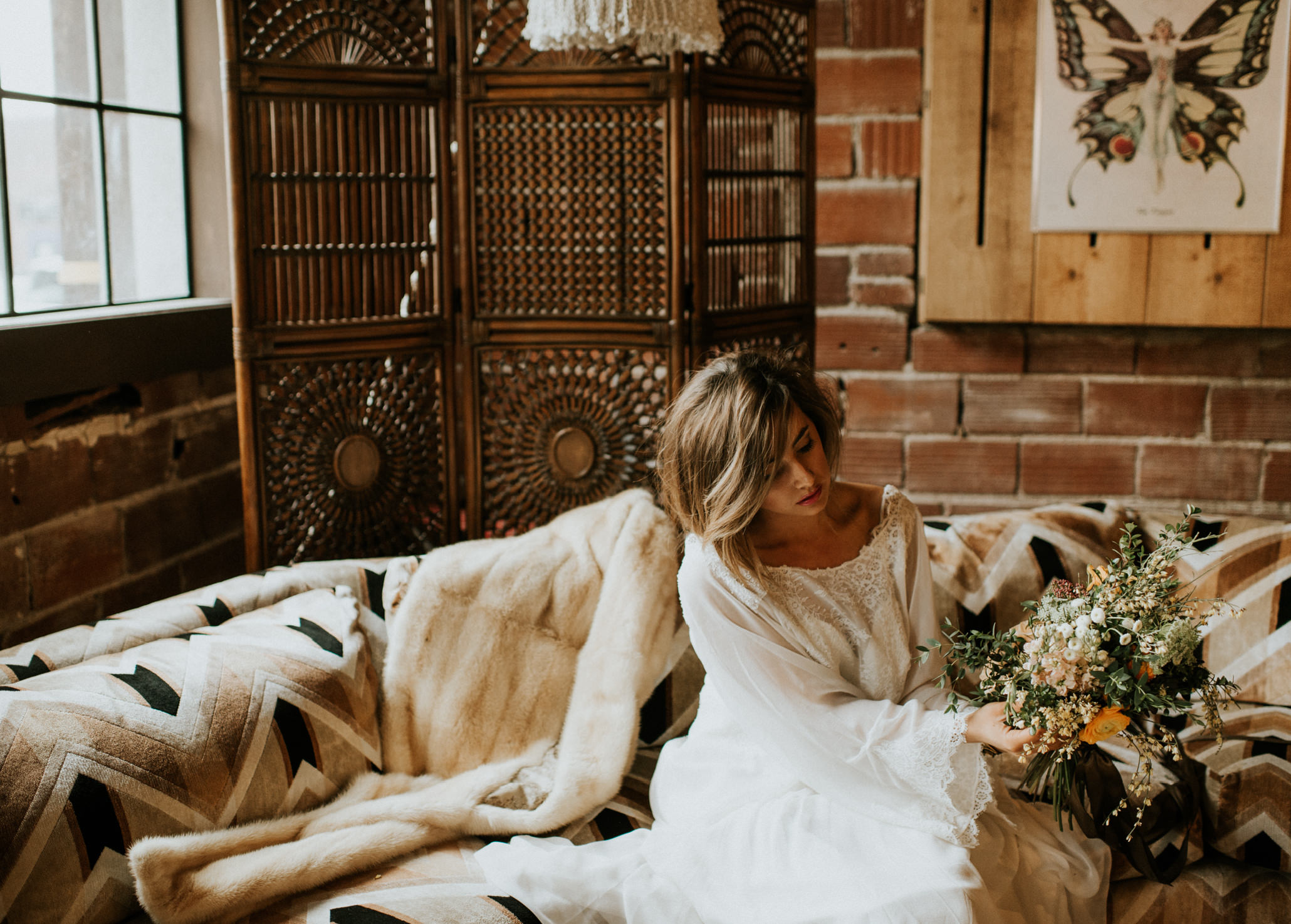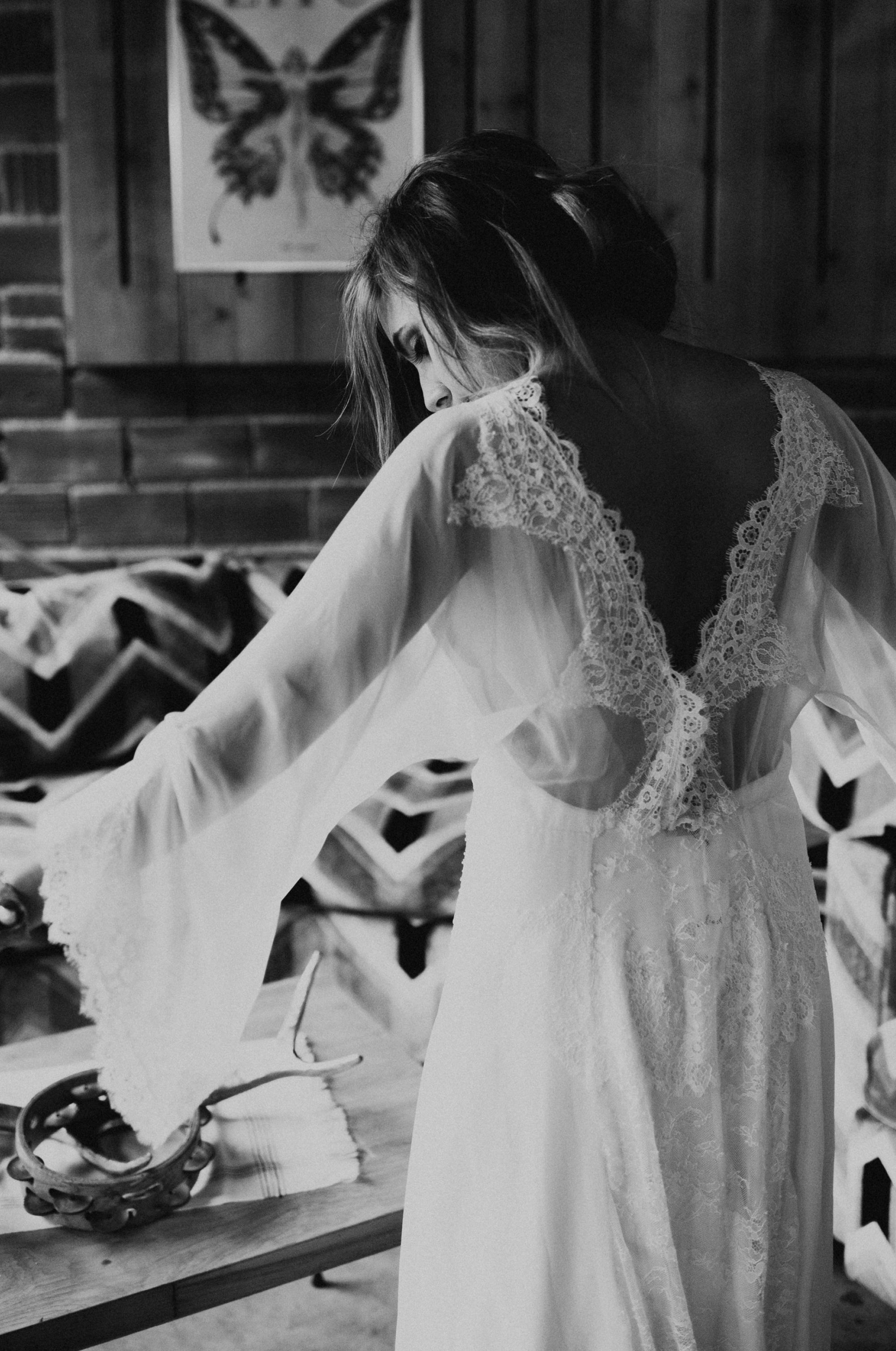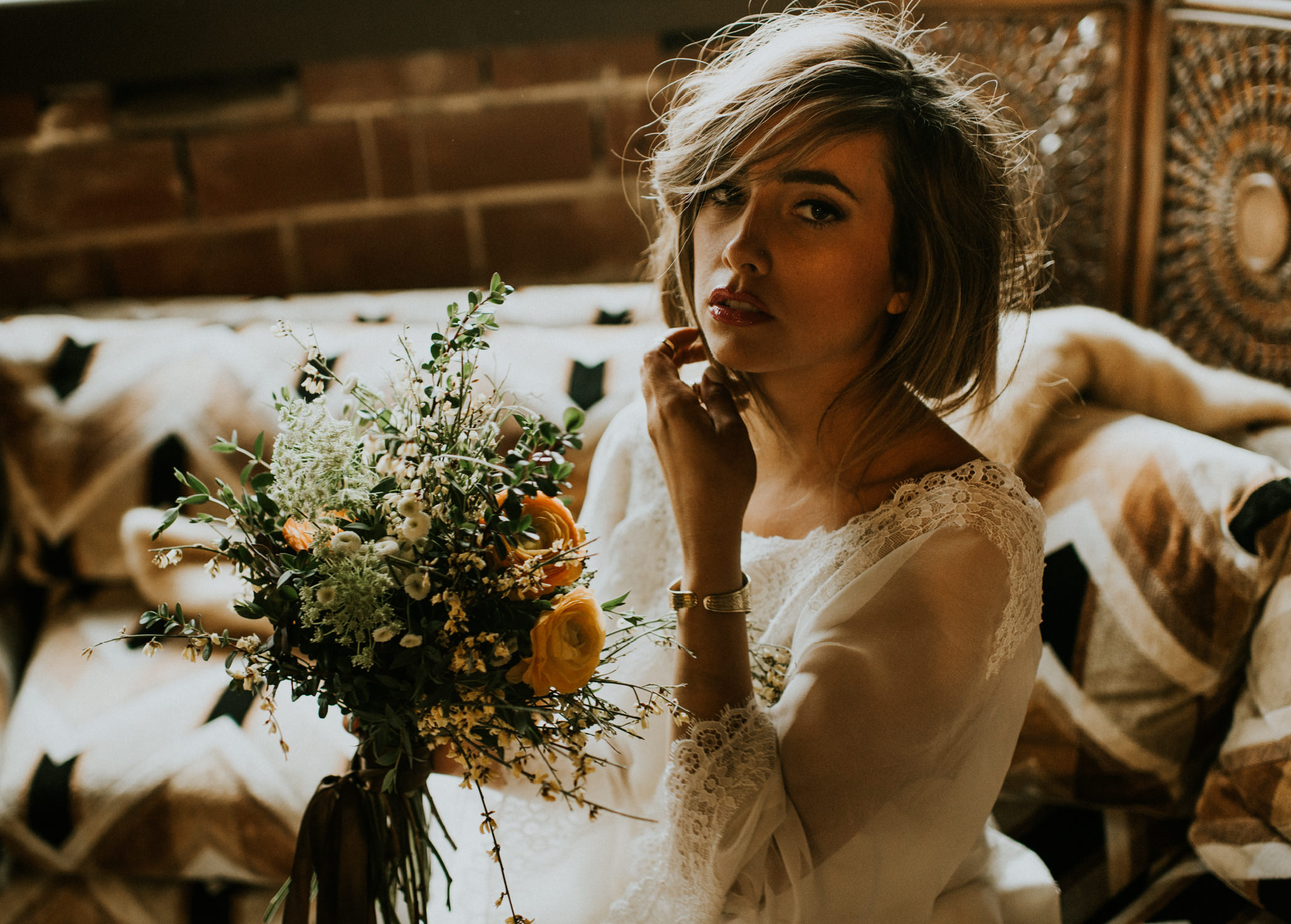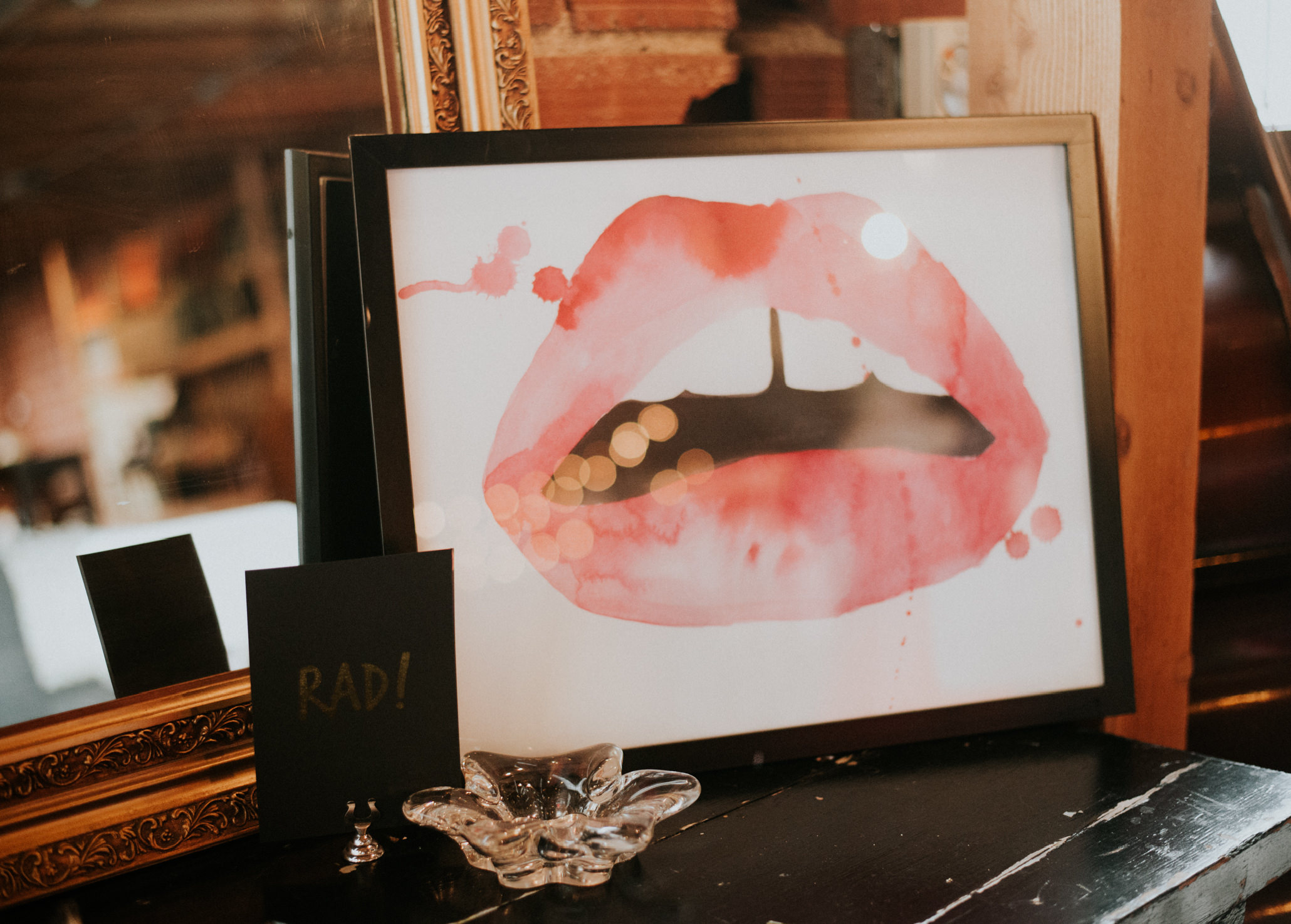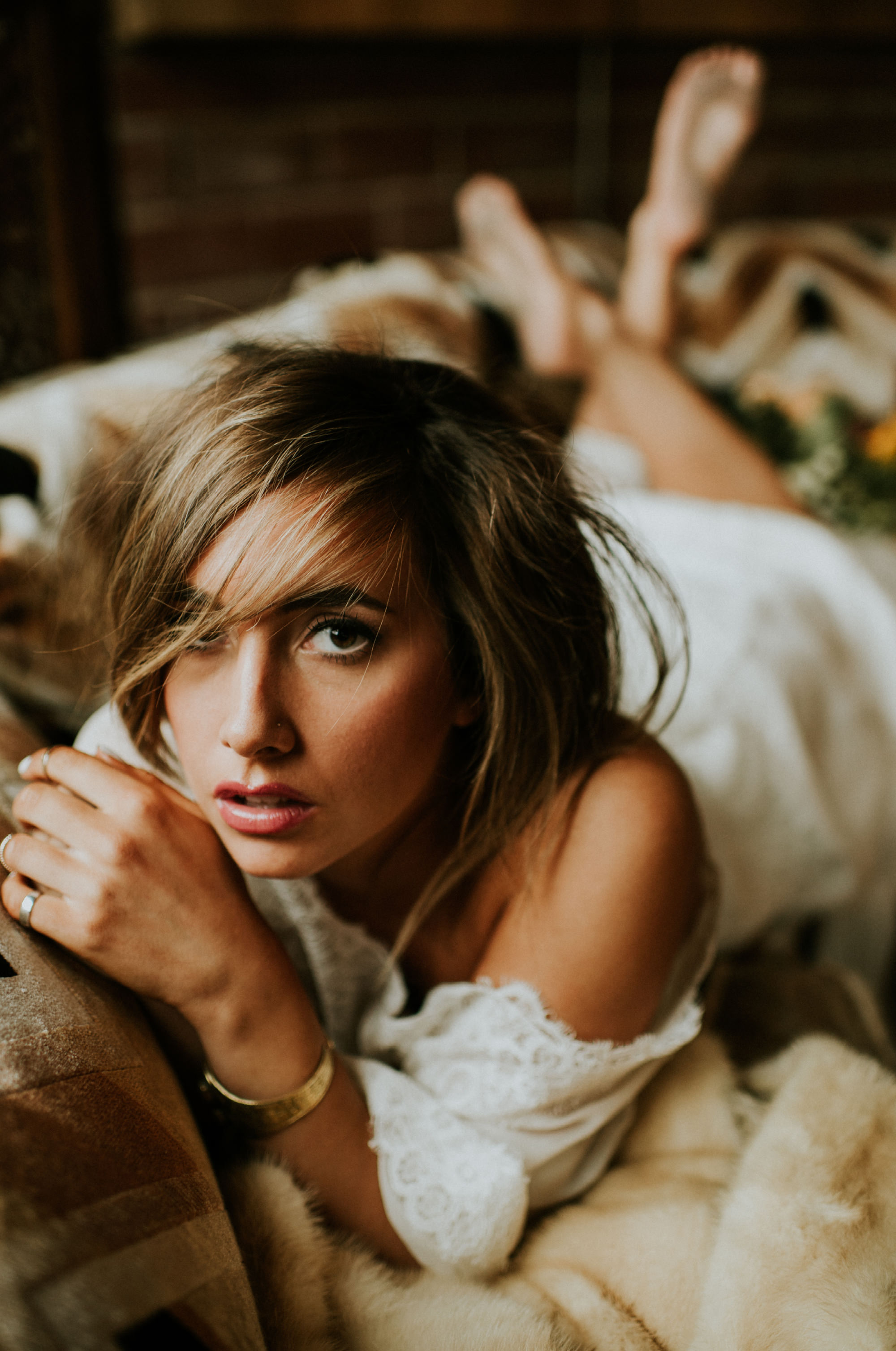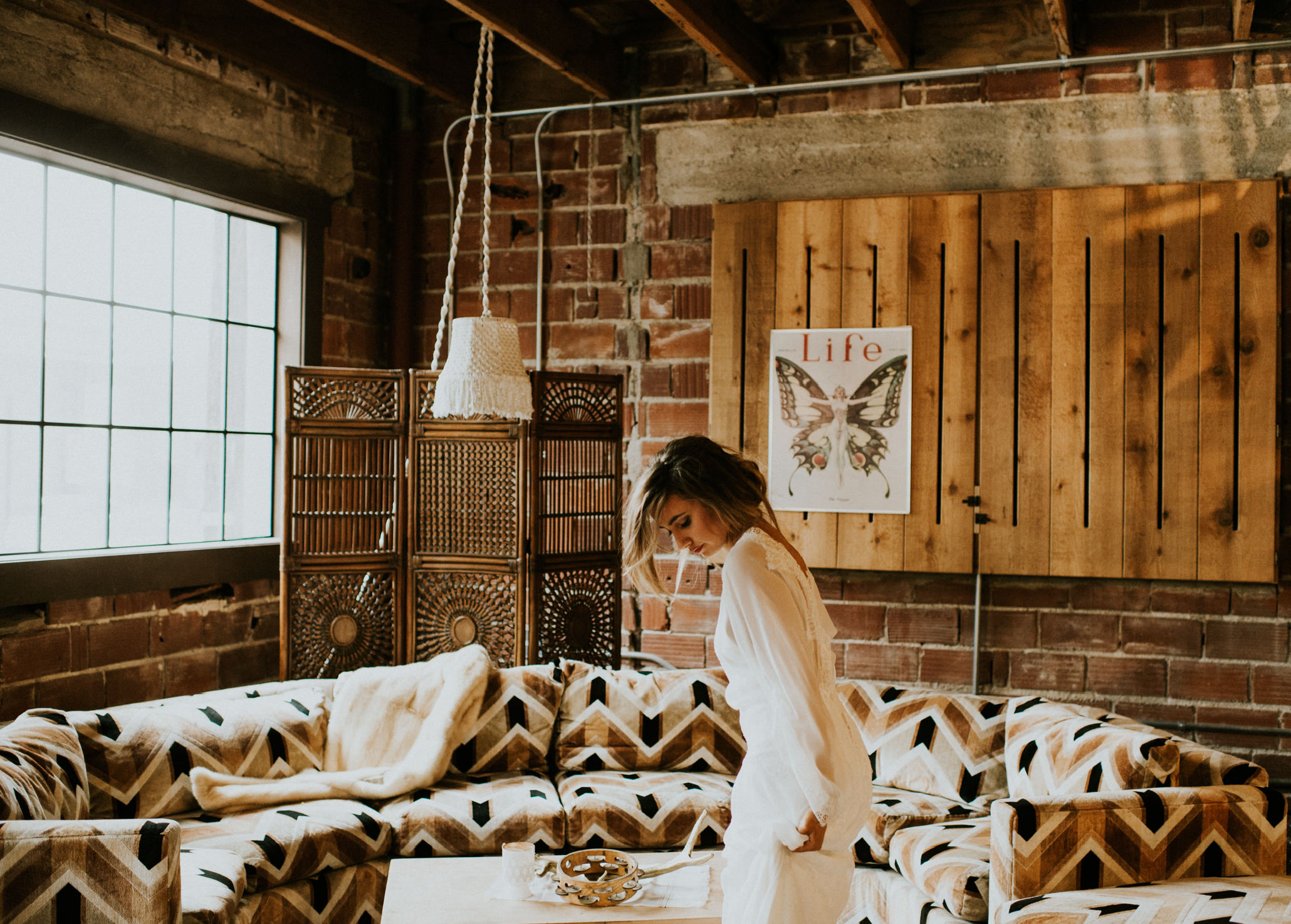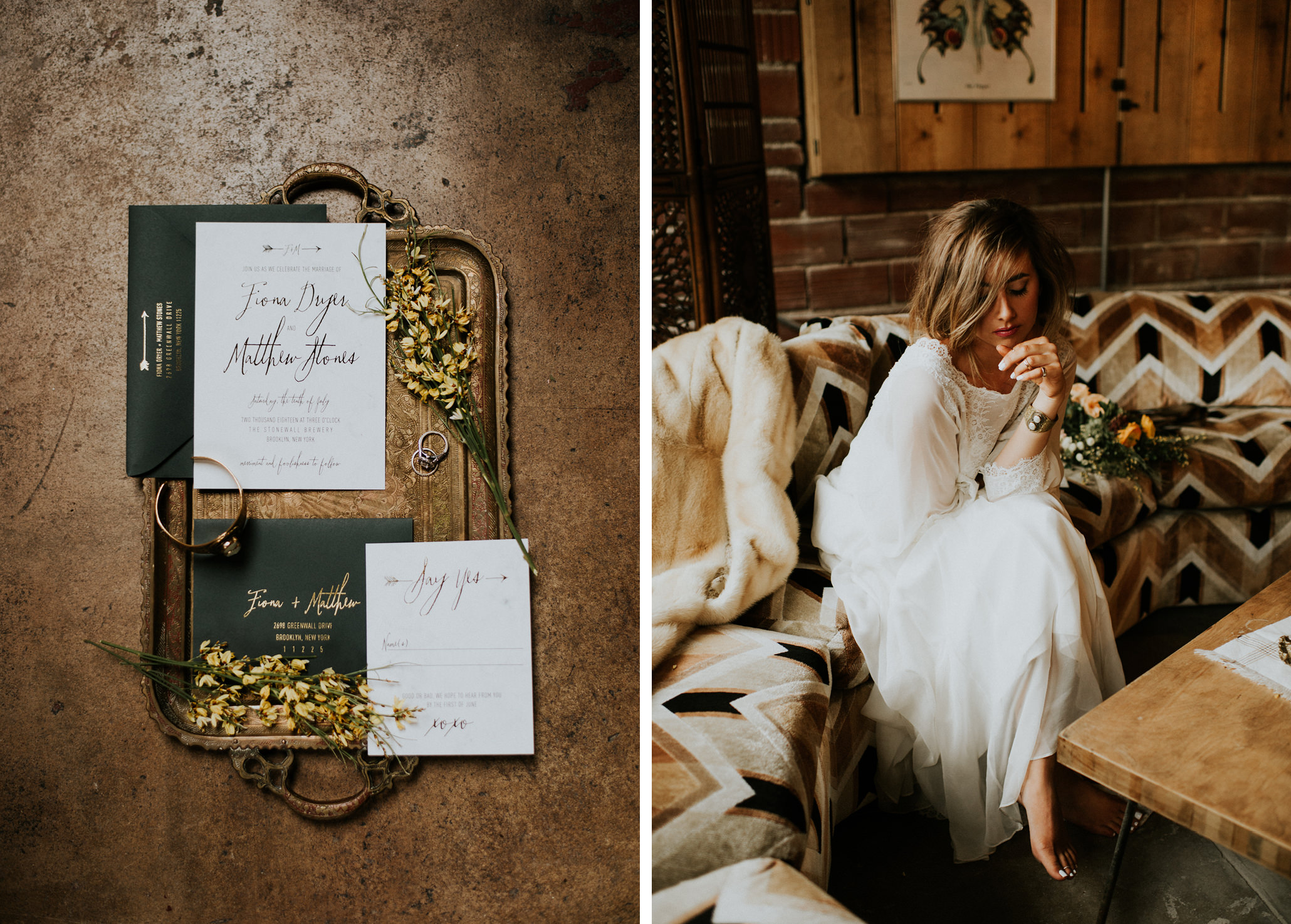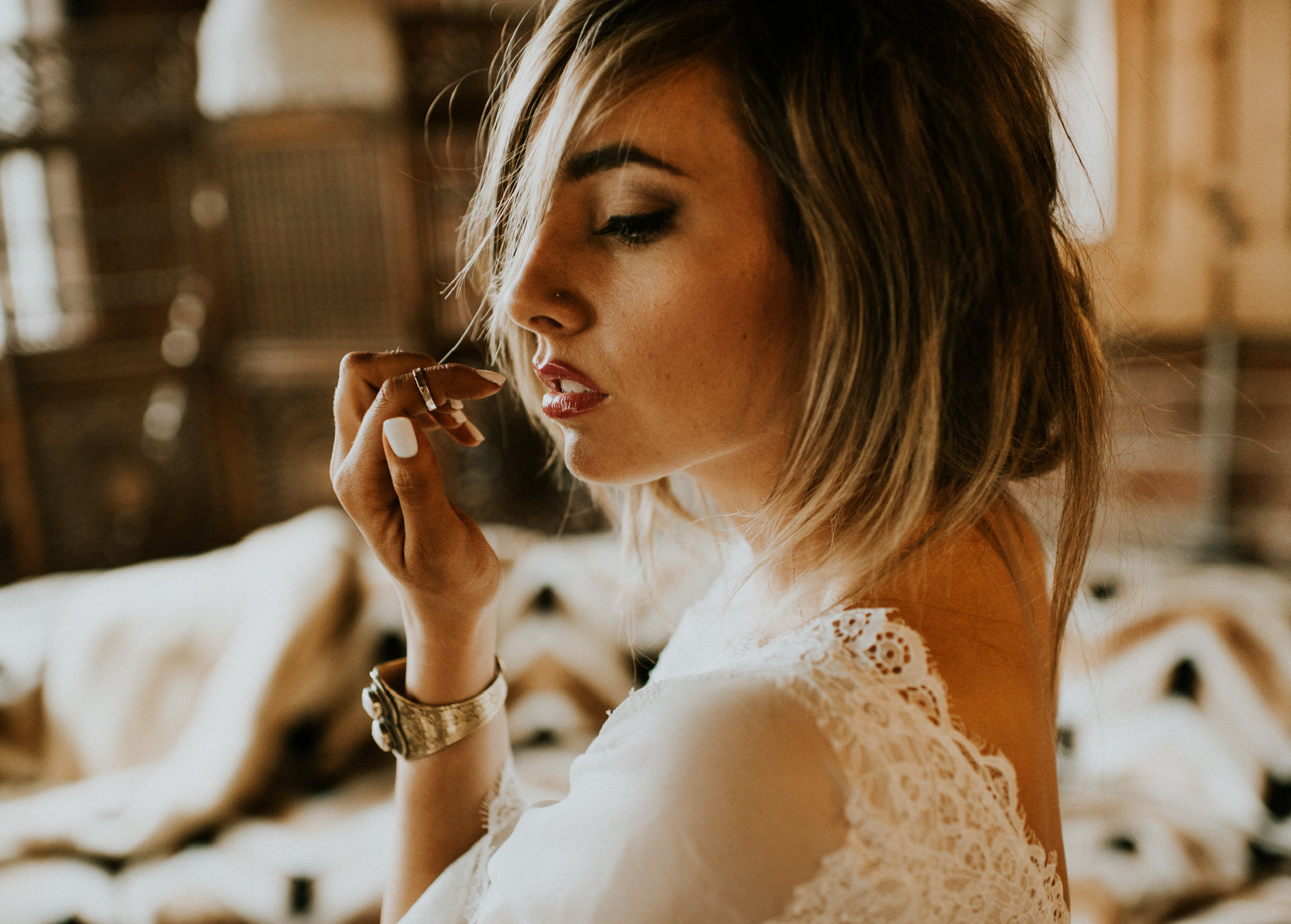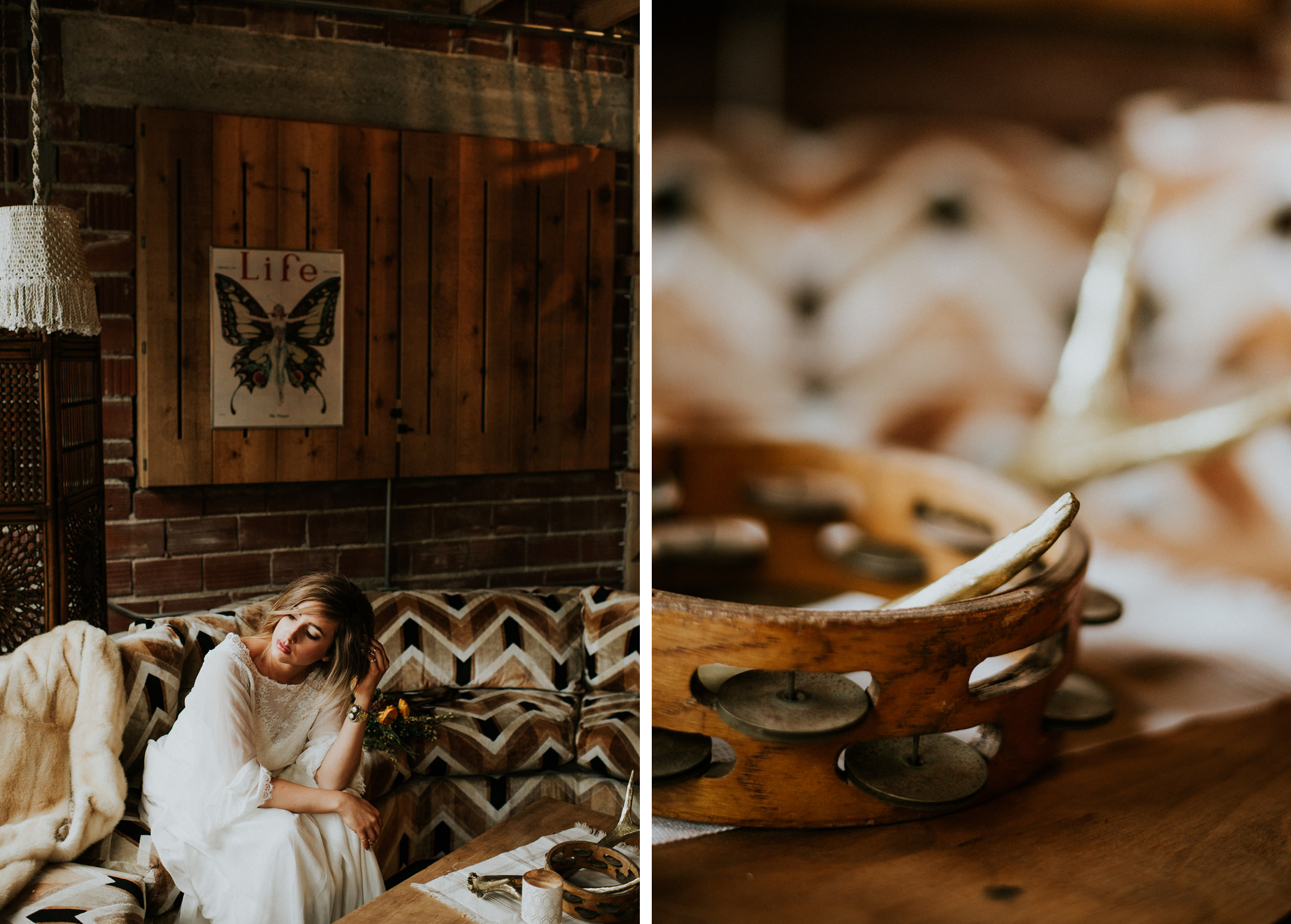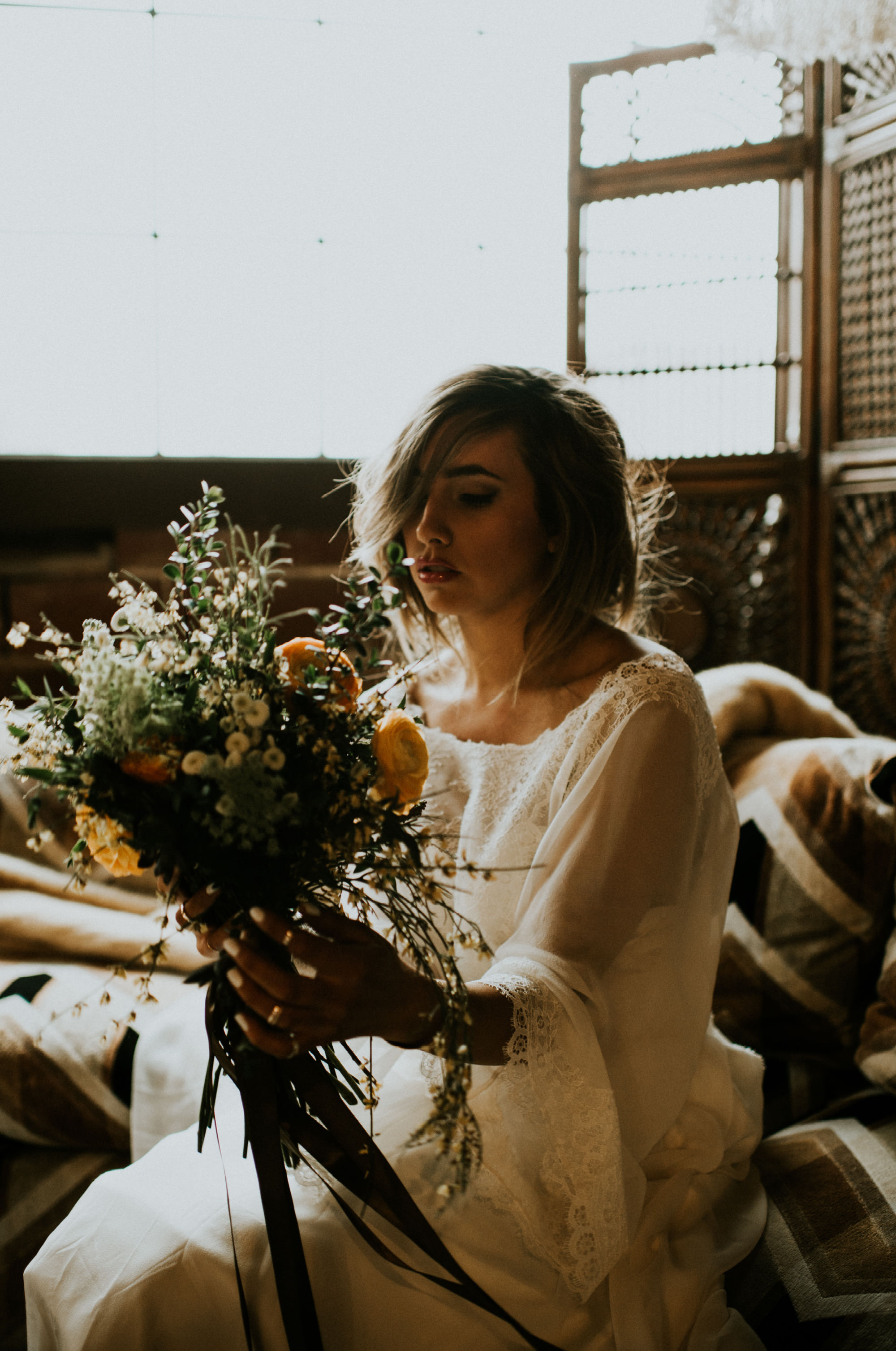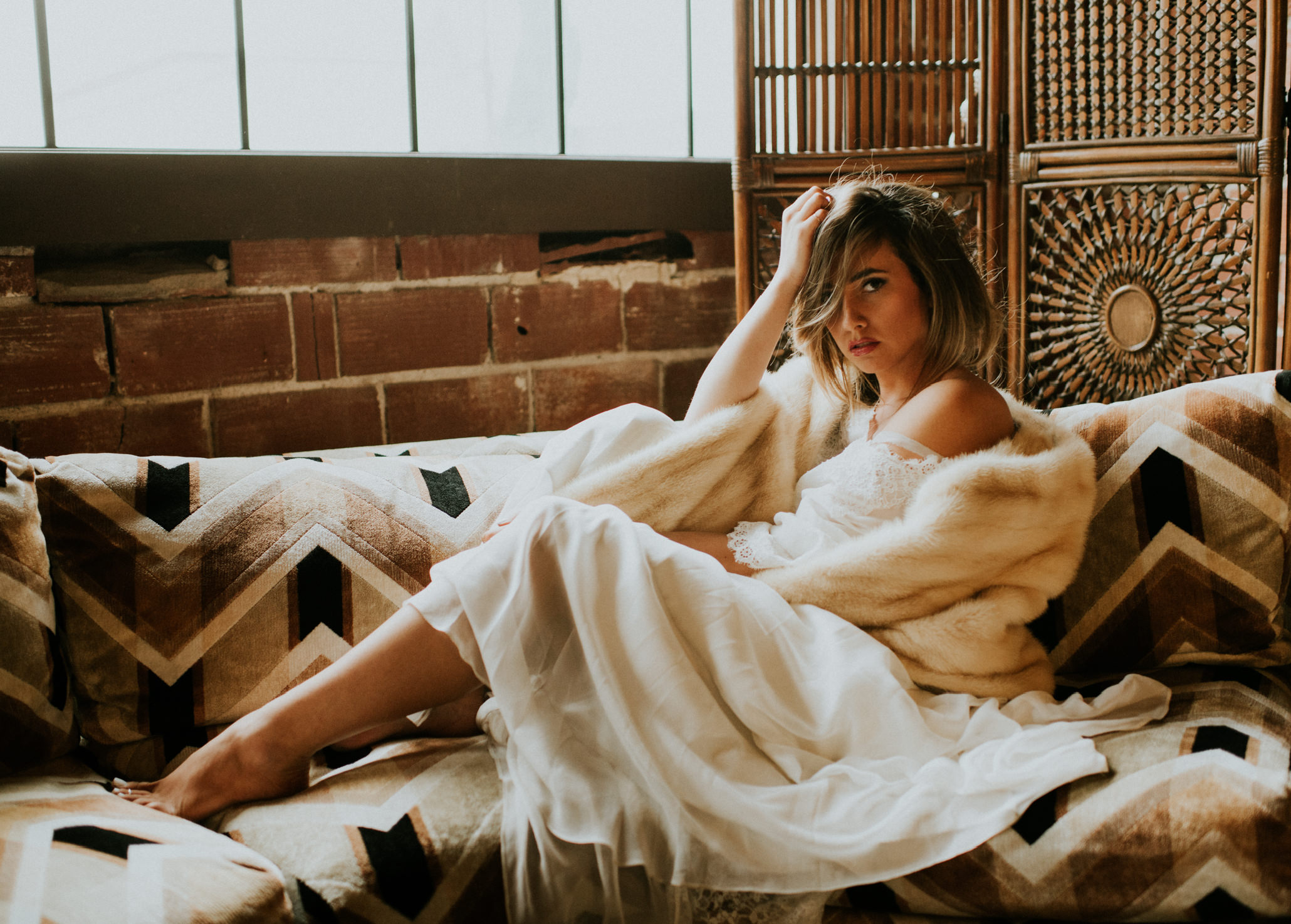 Every year during the off-season I try to challenge myself creatively by putting together styled shoots in hopes of inspiring others while also bringing some of my many ideas to life. As you can imagine, after the many weddings and engagements throughout the year there are endless projects that I dream up but rarely have time to put together. So thank goodness for off-season where us wedding folk can take a few moments for ourselves!
This particular shoot was at the tail end of a different bridal project that we did a couple years ago in Los Angeles. I know, I know … a couple years ago? But as I was going through some old files today I realized I never blogged this portion of that shoot so I quickly added it to the top of my to do list because even though it's a simple concept, these images were too good not to share. To this day the combination of Amberli's look, her vintage gown, and the retro setting still inspire me. When I look at these photos I feel like I'm looking at a cross between a bohemian bride in her wedding gown and a funky boudoir session. We didn't intend for the session to come across as overly sexy or a boudoir but because the vintage dress from Bride Boutique LA was too big it just naturally came off our model's shoulders and gave off a loose, informal look – which I loved. And I can't not mention Circa Vintage Rental's old warehouse in LA. The brick walls, abundance of window light, and all of their rad furniture made for an effortlessly cool space to photograph this project.
Thank you to our awesome team of Los Angeles wedding vendors who took time out of their busy schedules to participate in this project! If you're curious to see the first portion of this shoot feel free to check it out HERE!
VENDOR LOVE //
Photographer: Jenna Bechtholt Photography
Stylist, Venue + Rentals: Circa Vintage Rentals
Flowers: Violettes Flowers
Wedding Dress Boutique: Bride Boutique
Wedding Dress Designer: Celia Dragouni
Hair: Karli Morin (Hair by Kar)
Makeup: Danica Schaefer
Dishes: Dish Wish
Stationary: Smitten On Paper
Tassel Mobile: Paper Fox LA
Cake: The French Confection Co.
Model: Amberli Jahn
Save