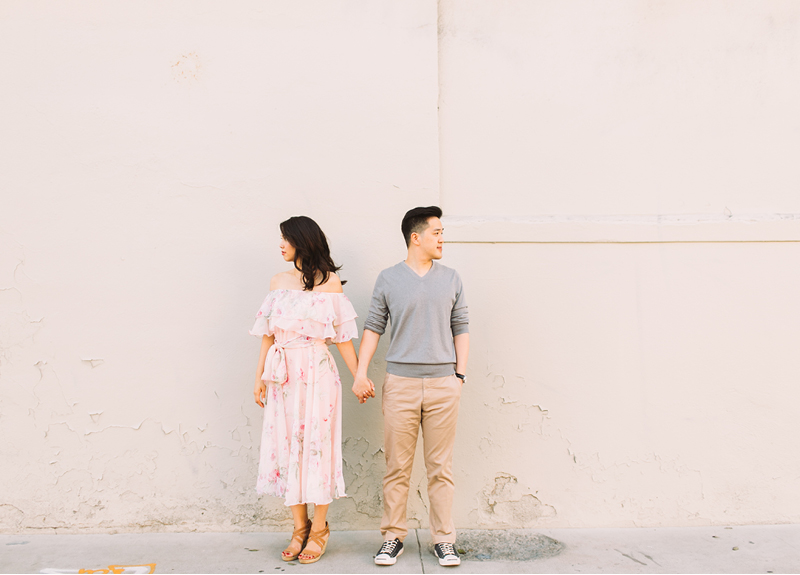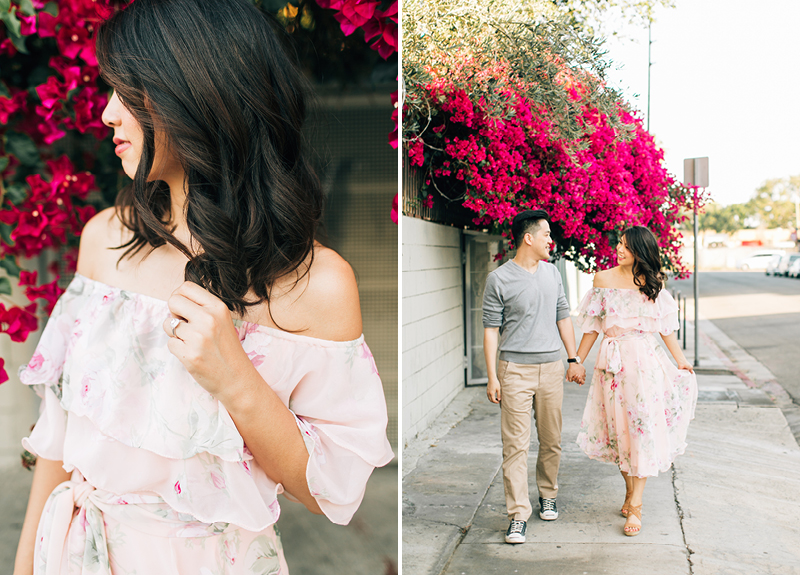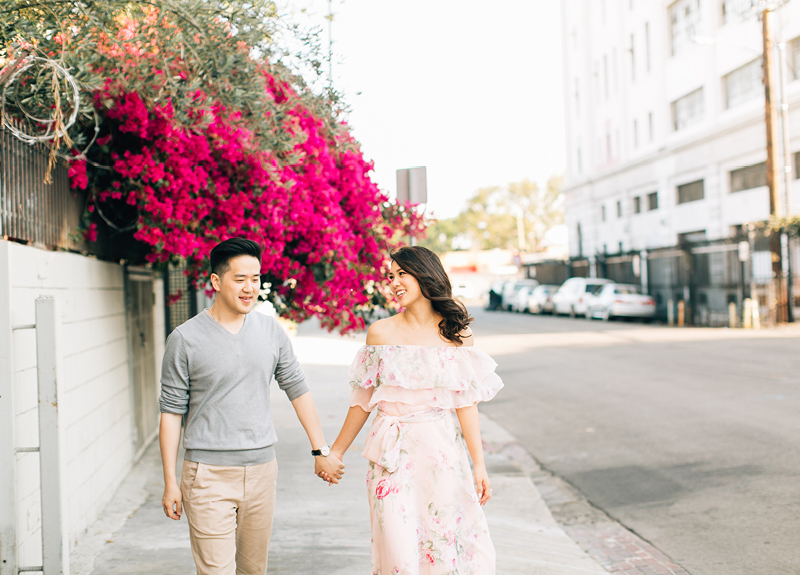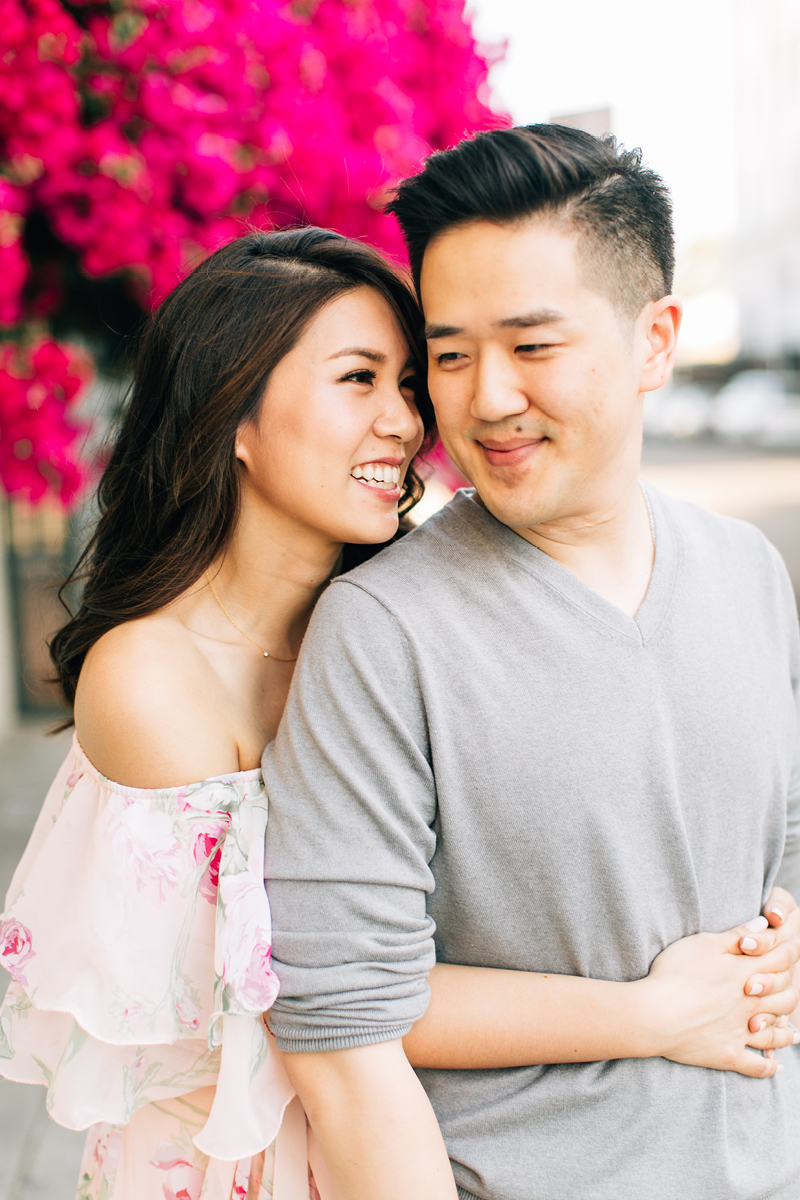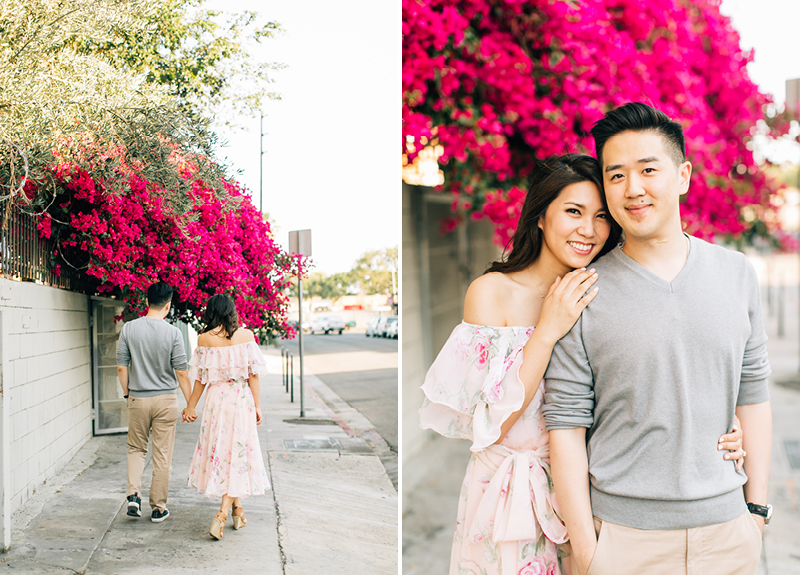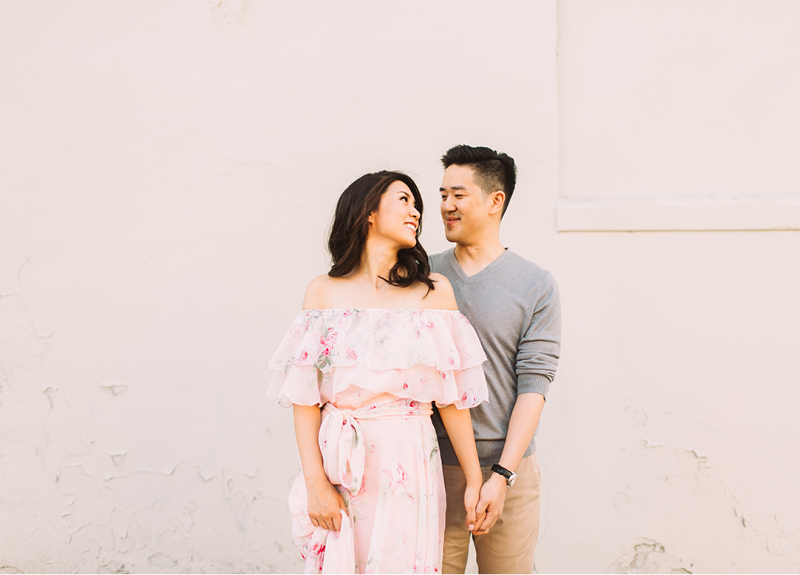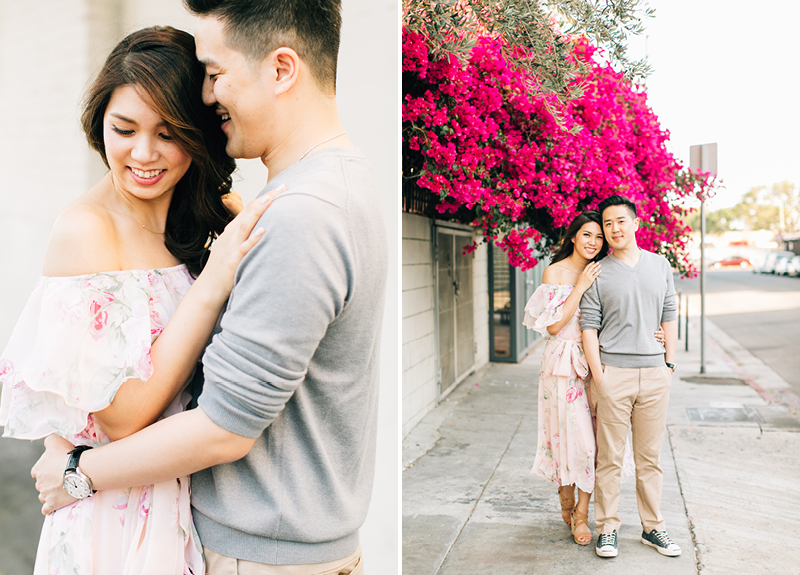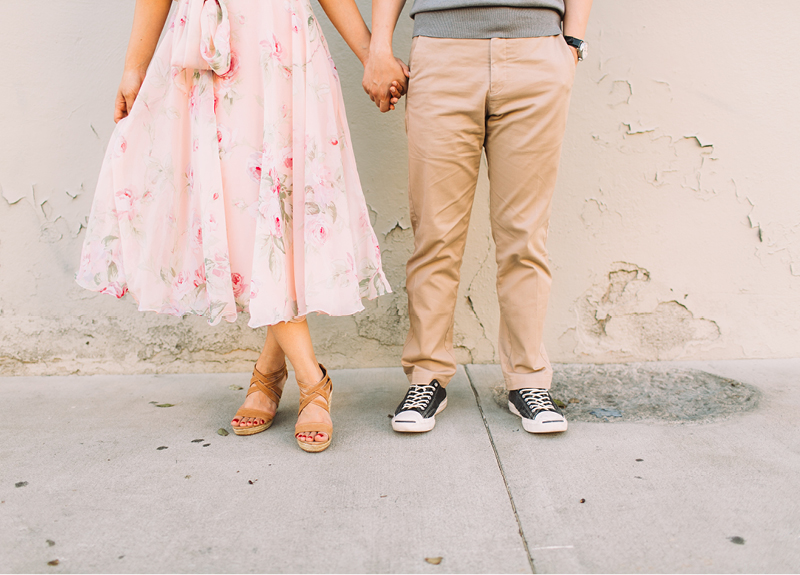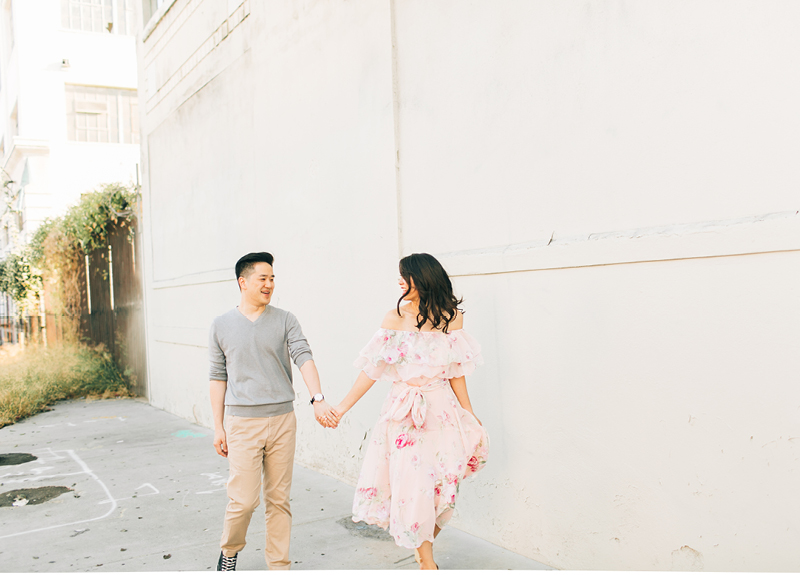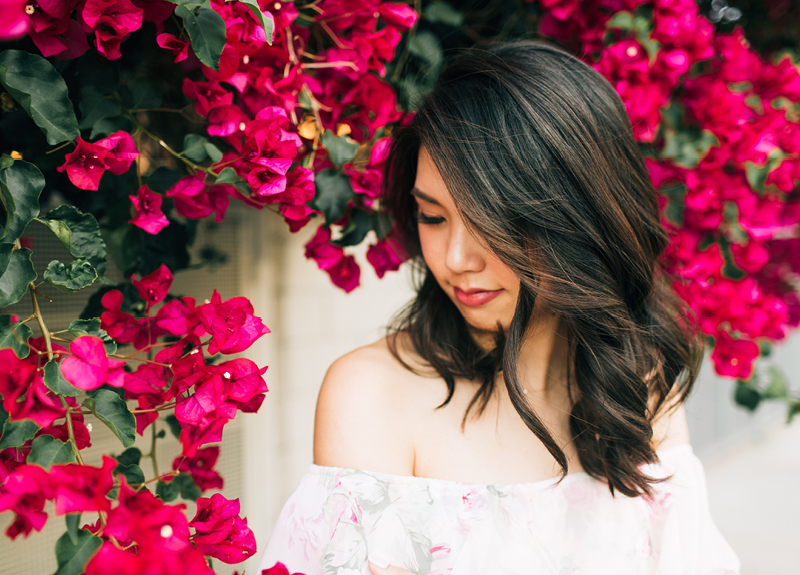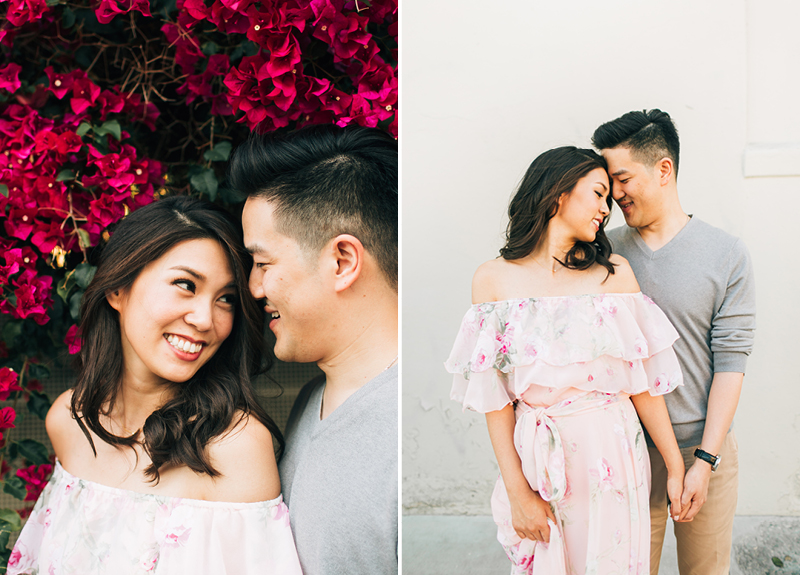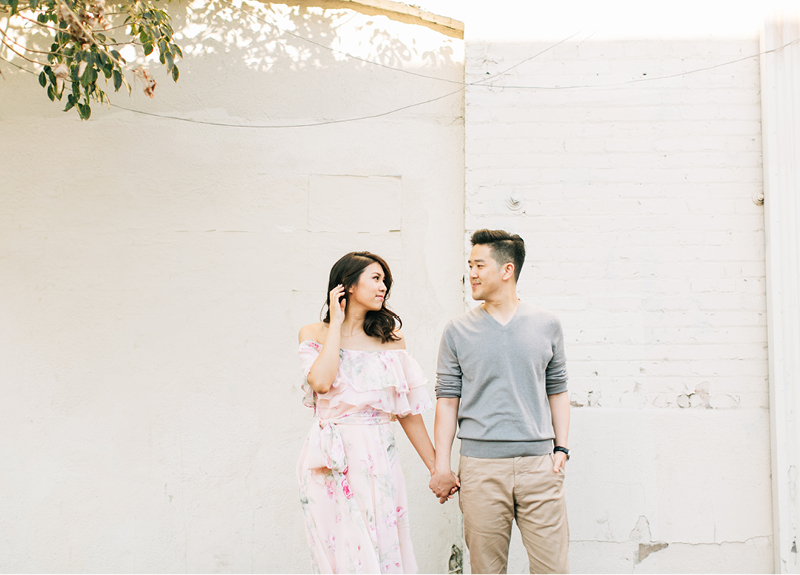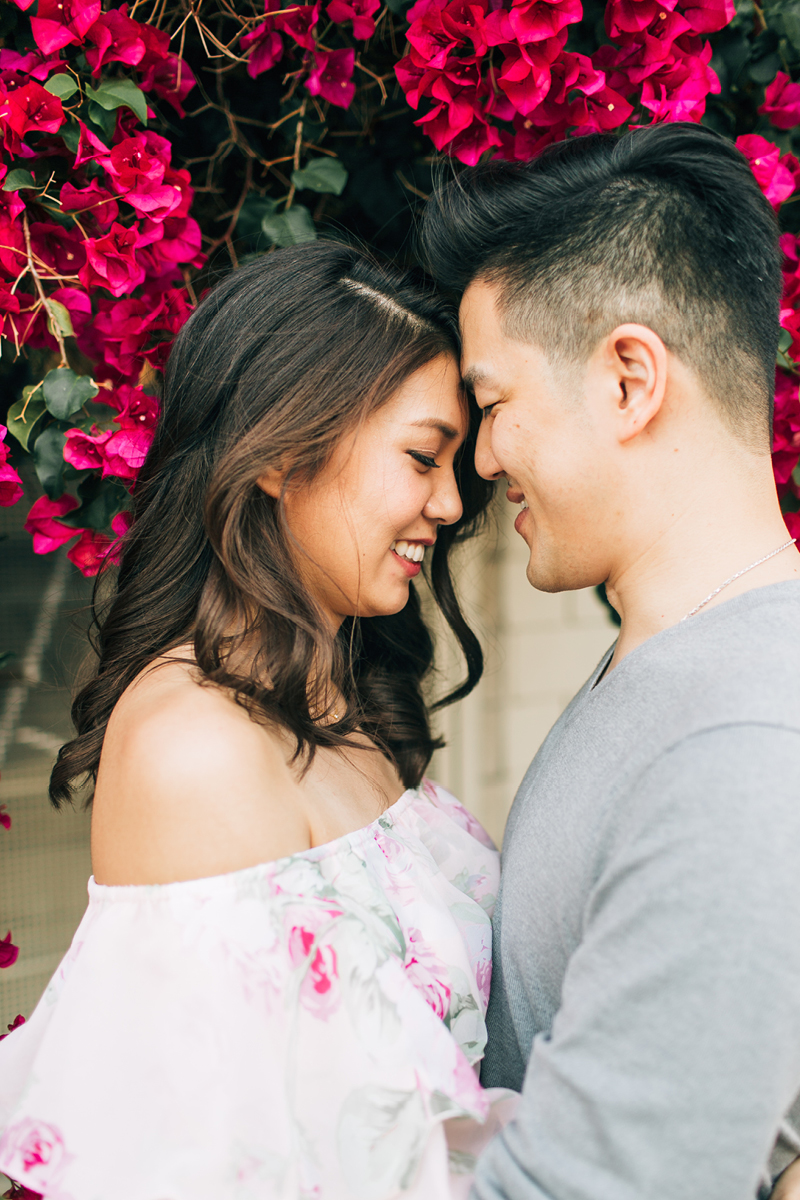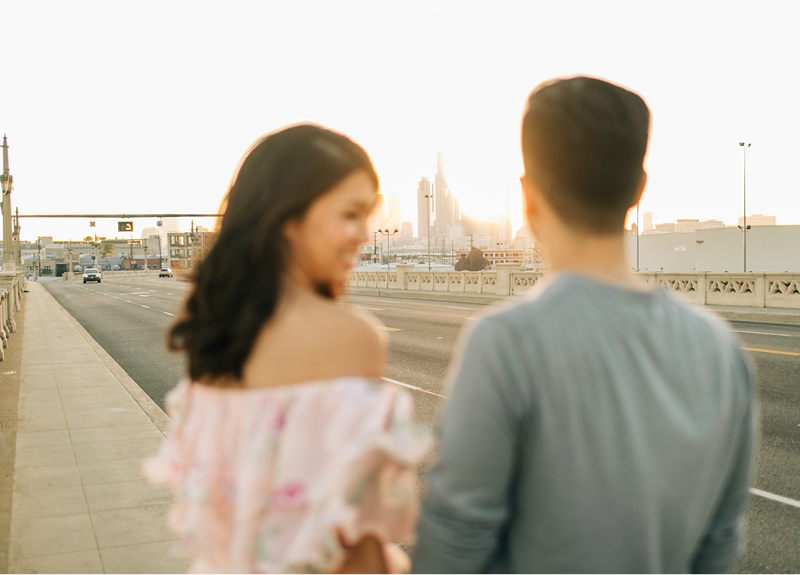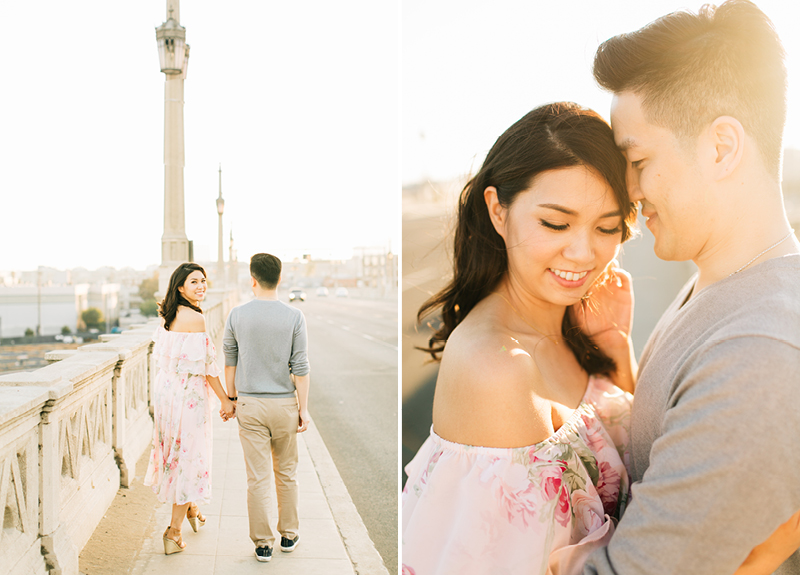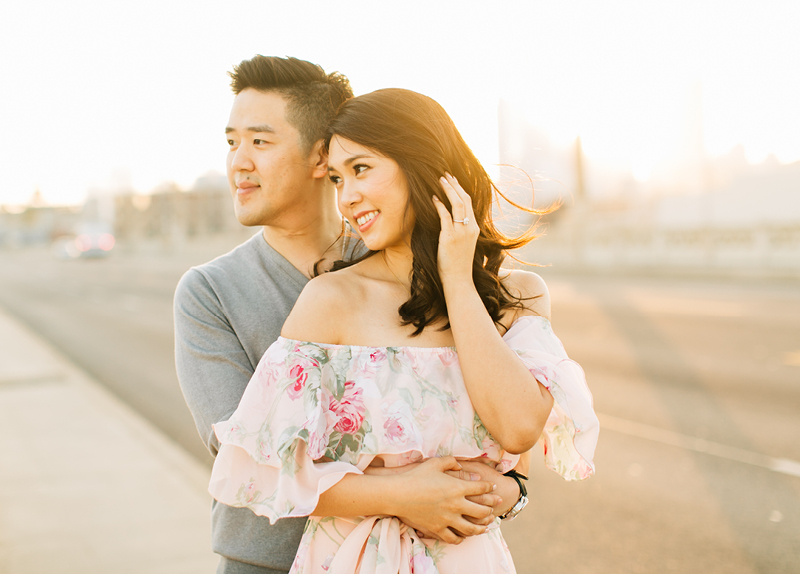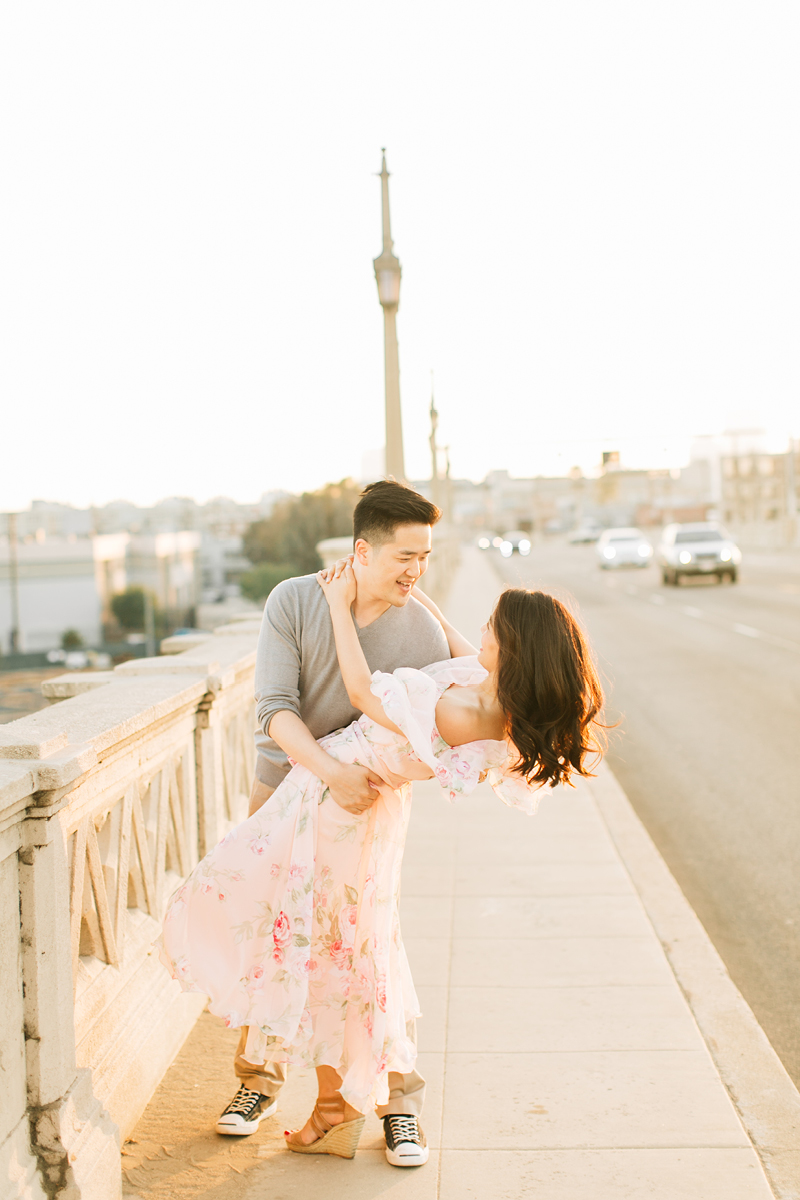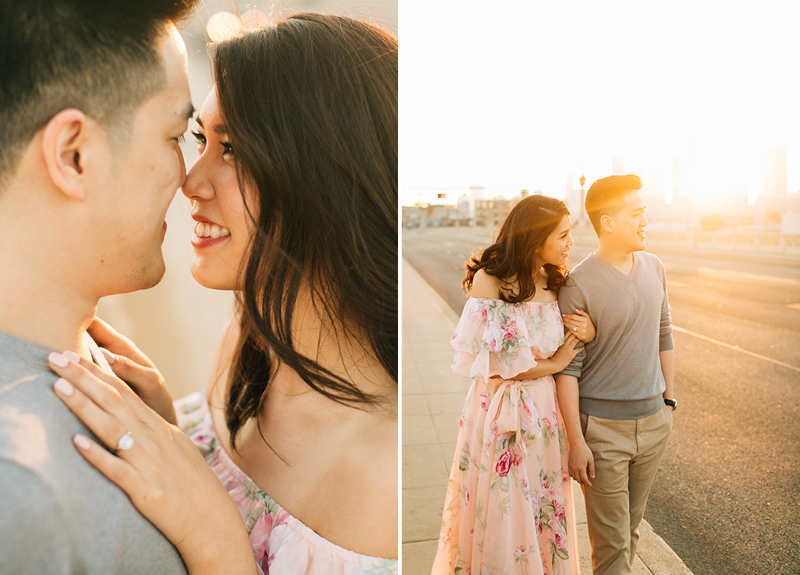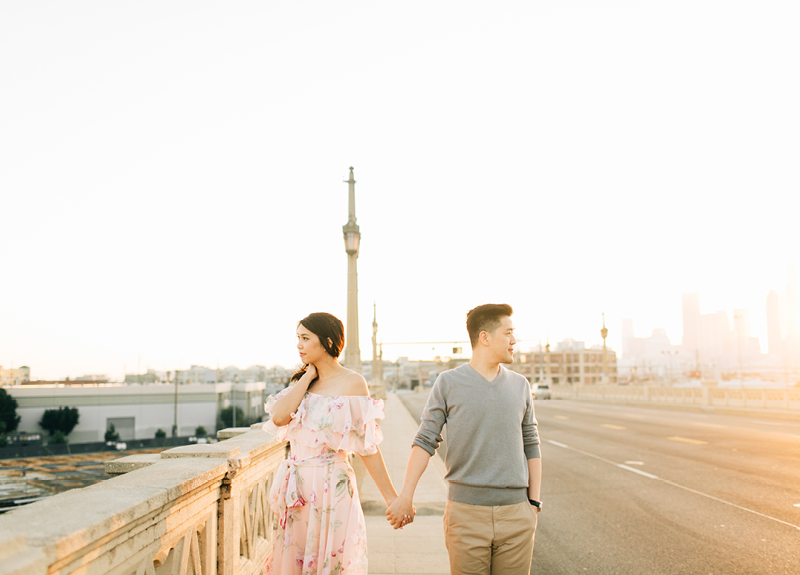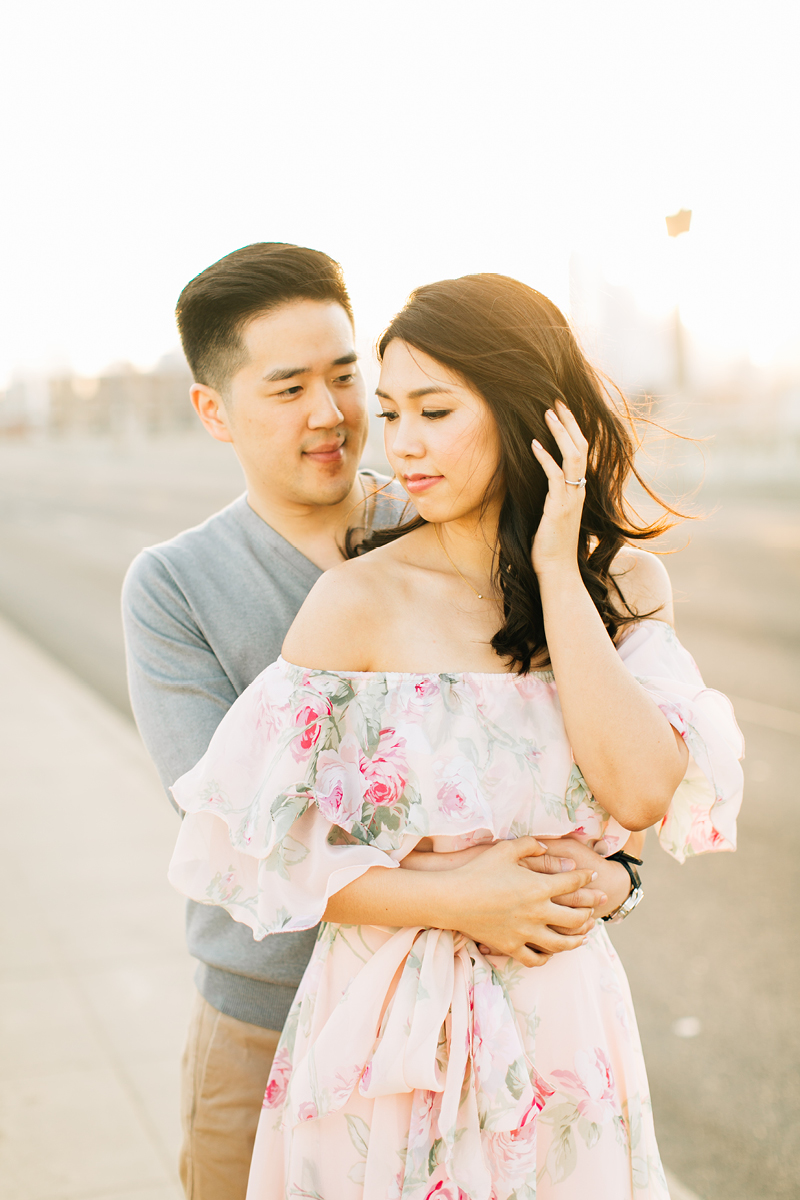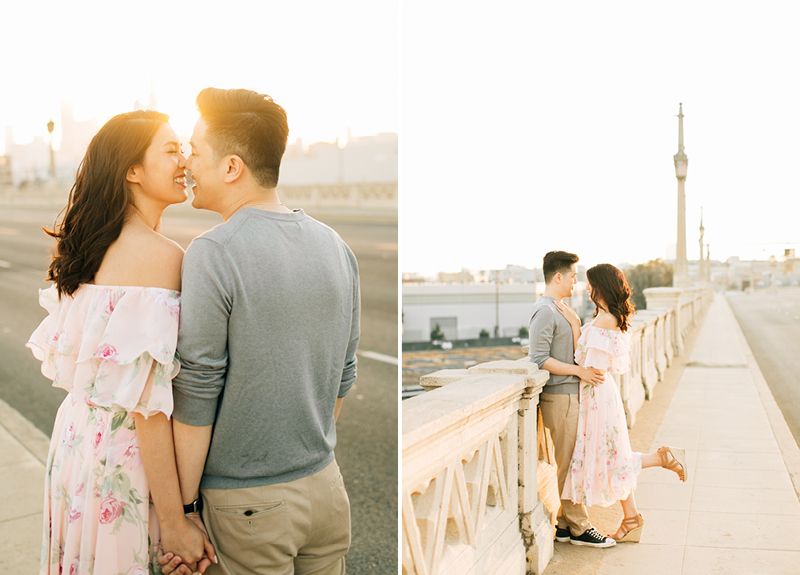 Hello, pretty in pink! As you can probably tell, DTLA will always be a favorite of mine and a go to for funky, urban sessions. But I thought I'd share a few of my favorites from Caren + Warren's engagement session in DTLA because it really stood out to me as being very soft and feminine, which can be rather challenging in the city, for a few key reasons. The mix of Caren's flowy, off the shoulder floral dress, the bright pink bougainvillea and the soft lighting really created a romantic feel even though we were in a very urban setting. Which just goes to show the diversity an urban location can have!
We actually started the session with the intention of shooting at a charming coffee house but found it was closed that day. So we took a walk around the block and spotted a few clean white walls, foliage and empty streets. And it ended up working out beautifully! Sometimes engagement or lifestyle sessions don't go the way you plan them but that creates an element of spontaneity that can work wonders and be even more memorable. I am a huge fan of gritty city sessions because I think there is so much personality and hidden beauty that we often drive past without taking the time to notice or appreciate. Los Angeles is my hometown, so getting the chance to continue to explore its city streets is OK by me!
This summer is just flying by so I'm trying to stay on top of editing while also finding the time to crank out some blog posts to share with you guys! Next up I'll be sharing an amazing wedding at The Holding Co followed by a beautiful Hummingbird Nest Ranch celebration!
But in the meantime, are you a city lover and planning a wedding in an urban location or simply looking for inspiration? Check out a few recent DTLA + Hollywood weddings here!