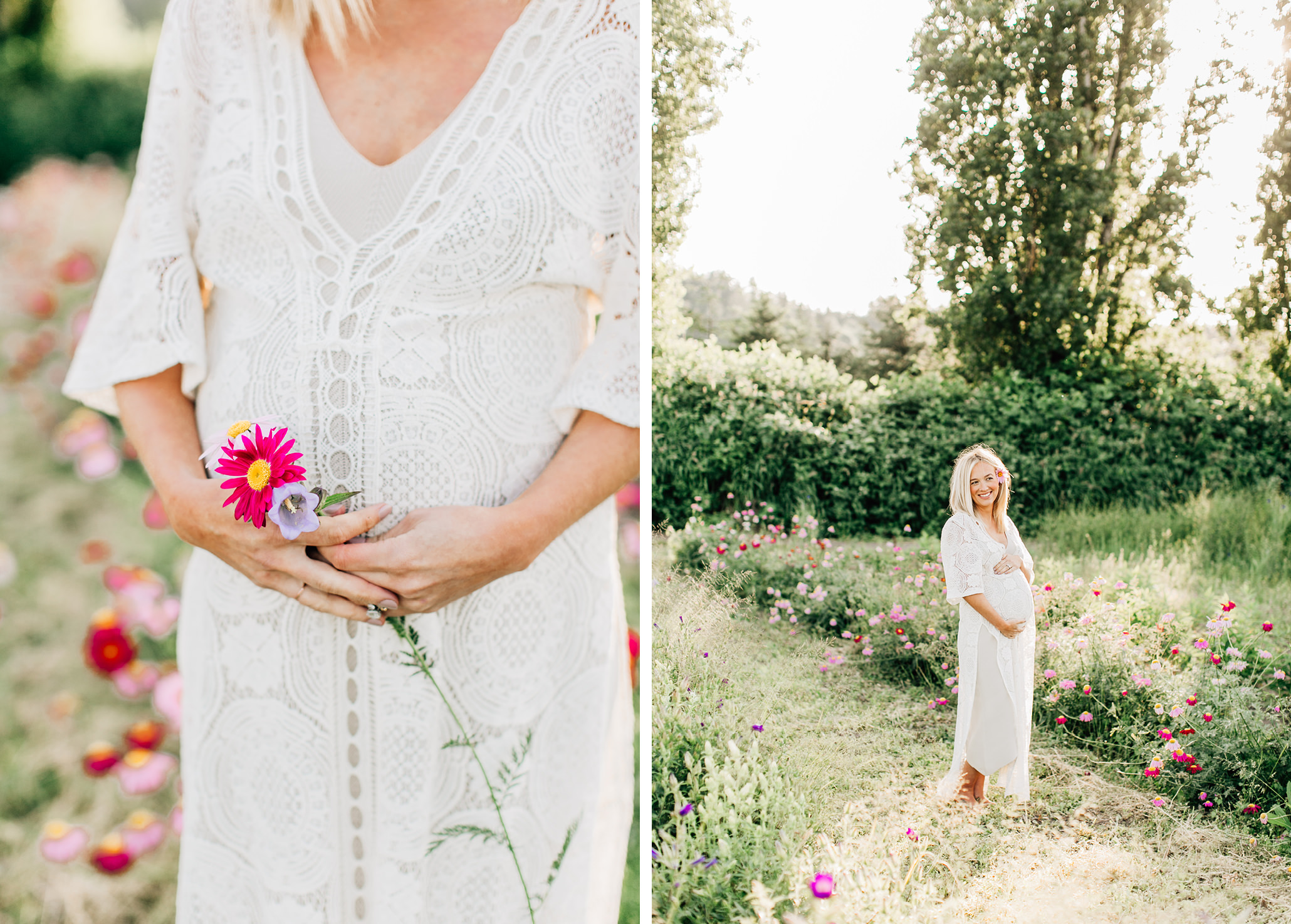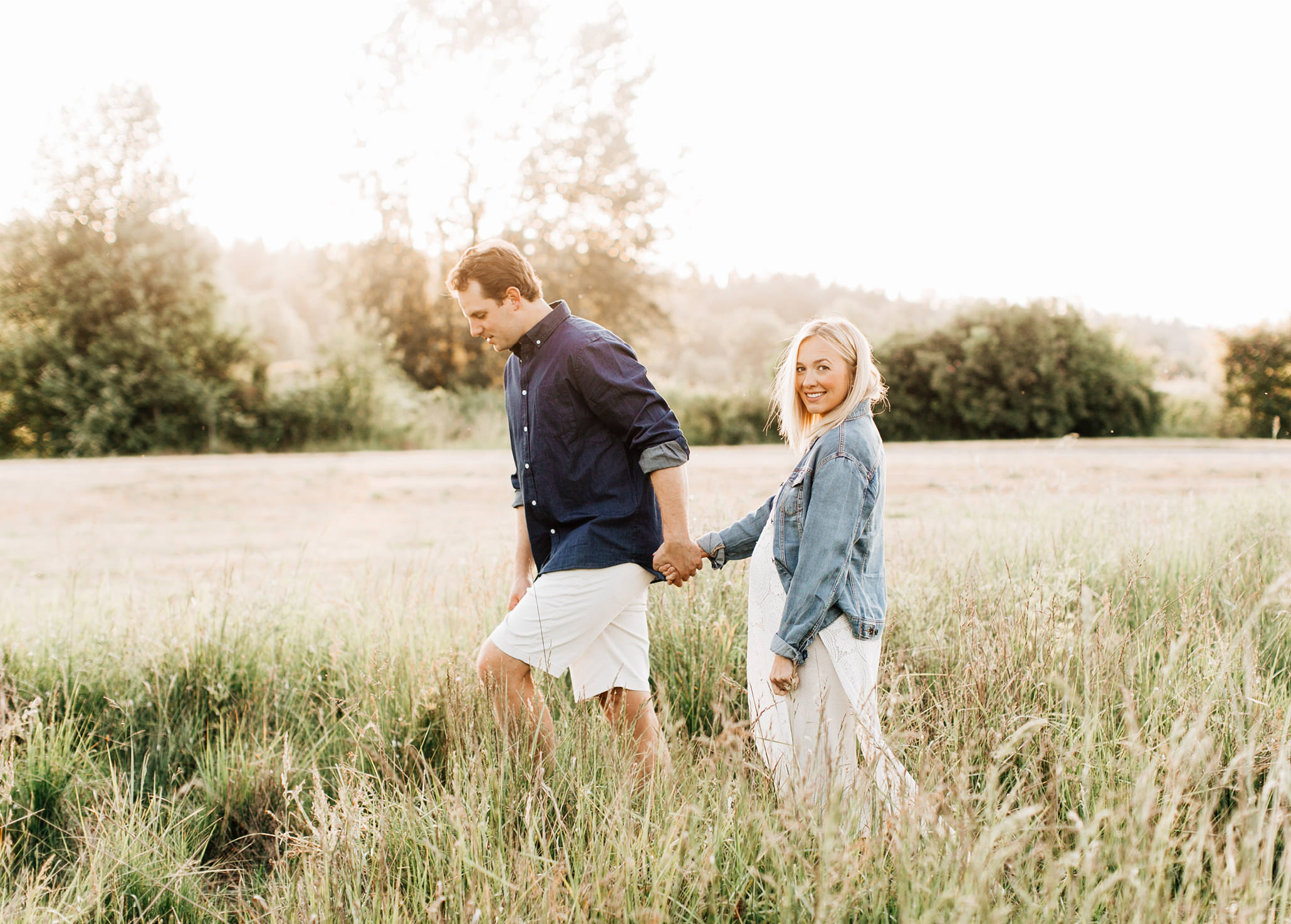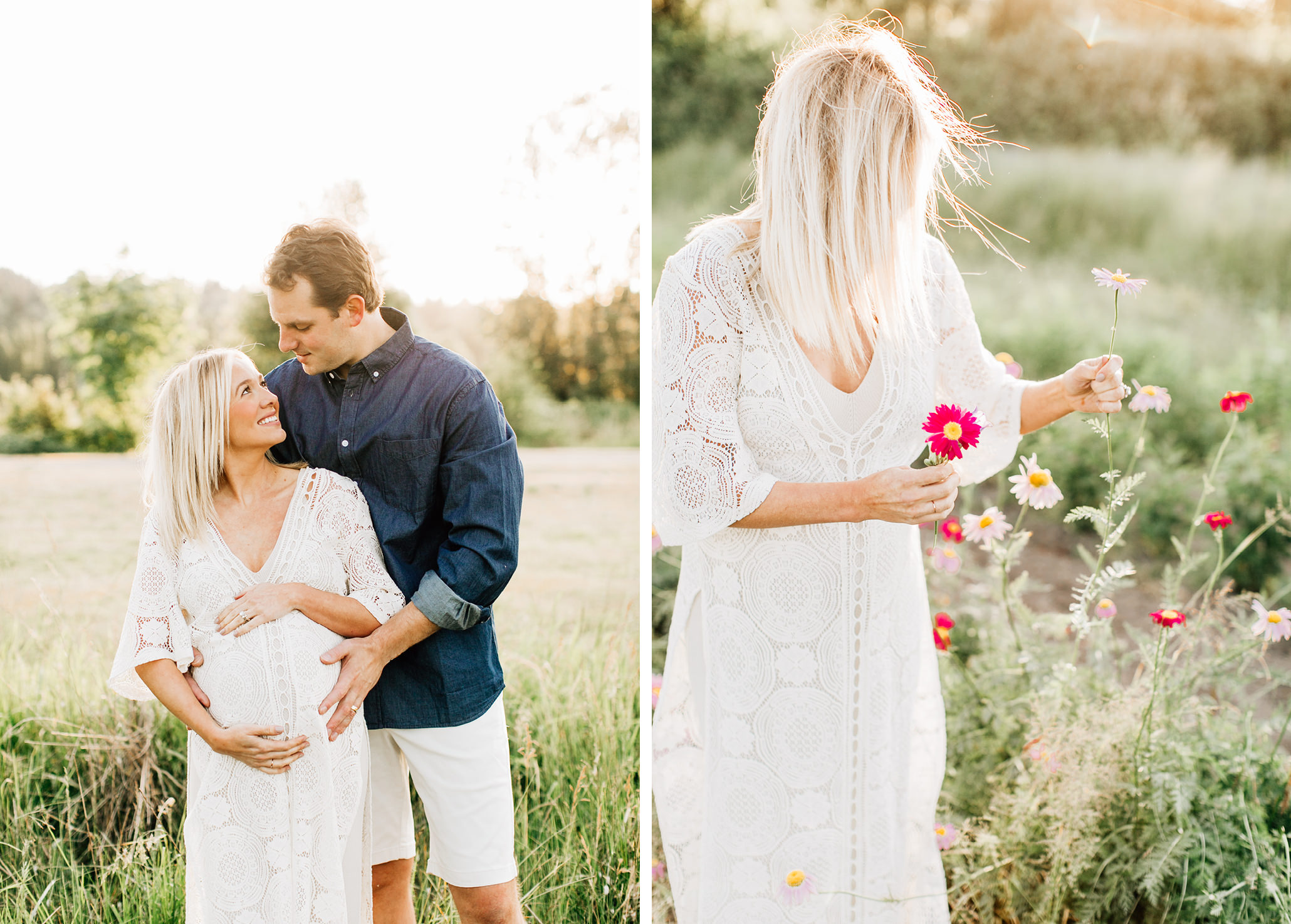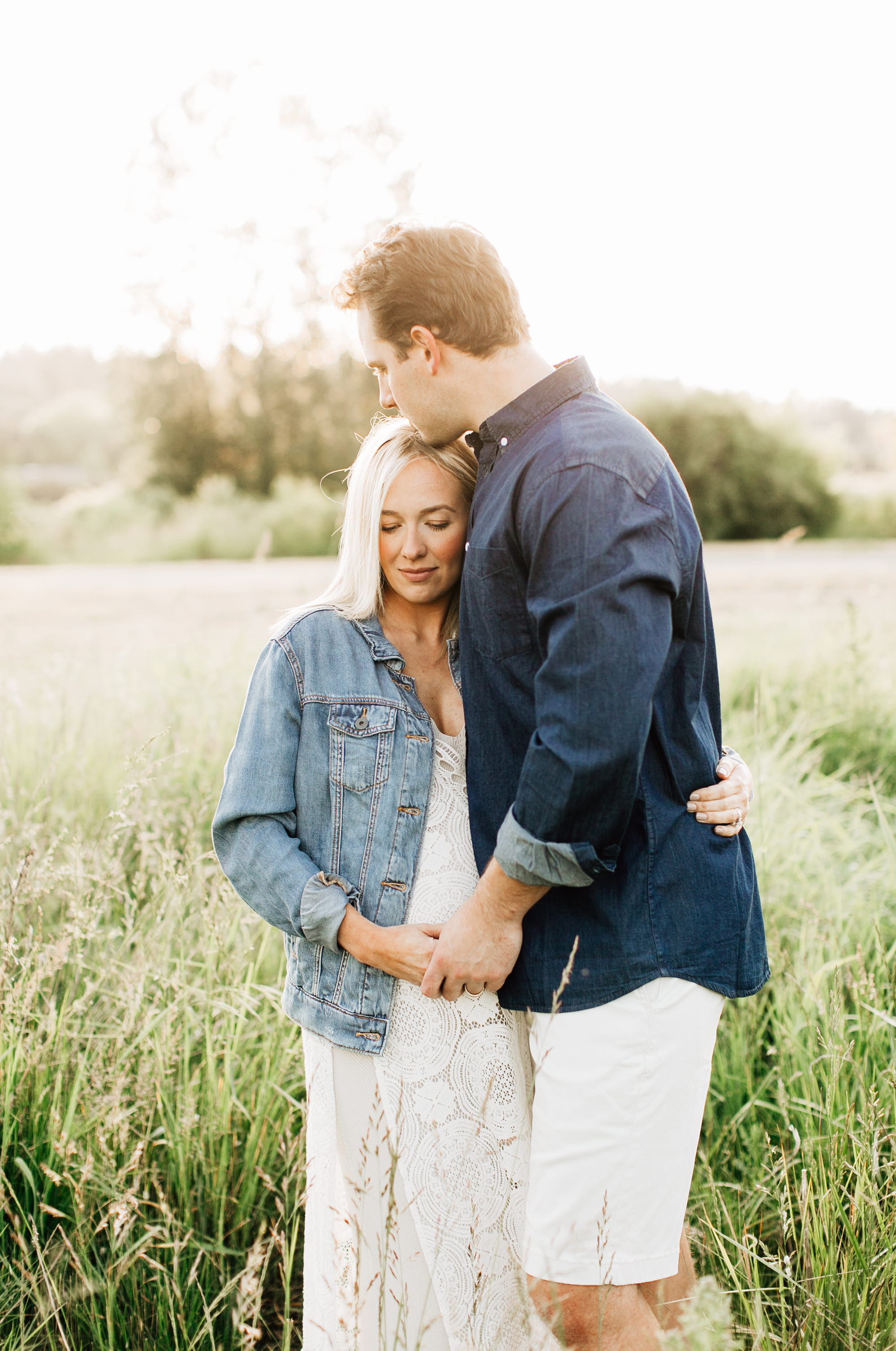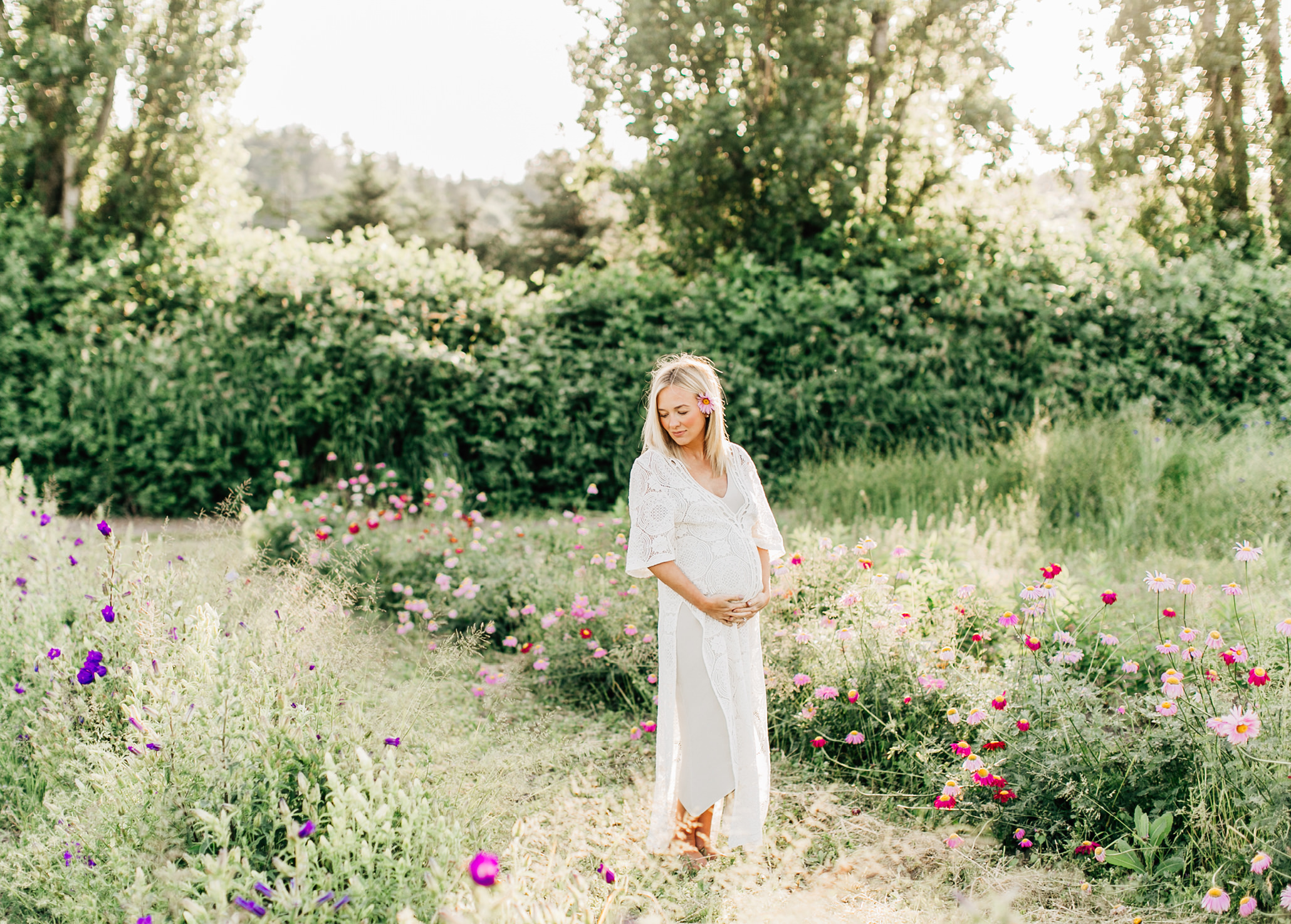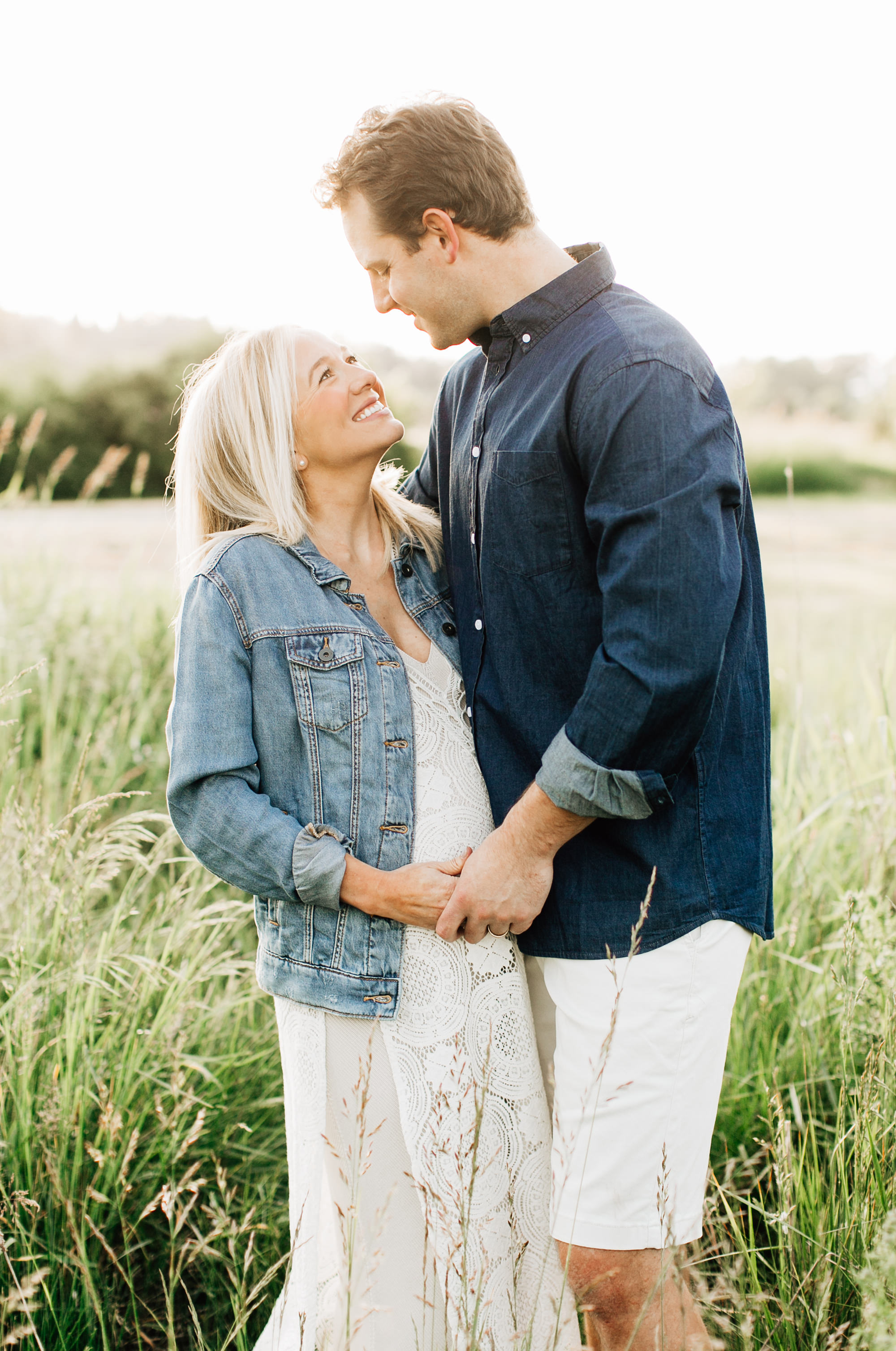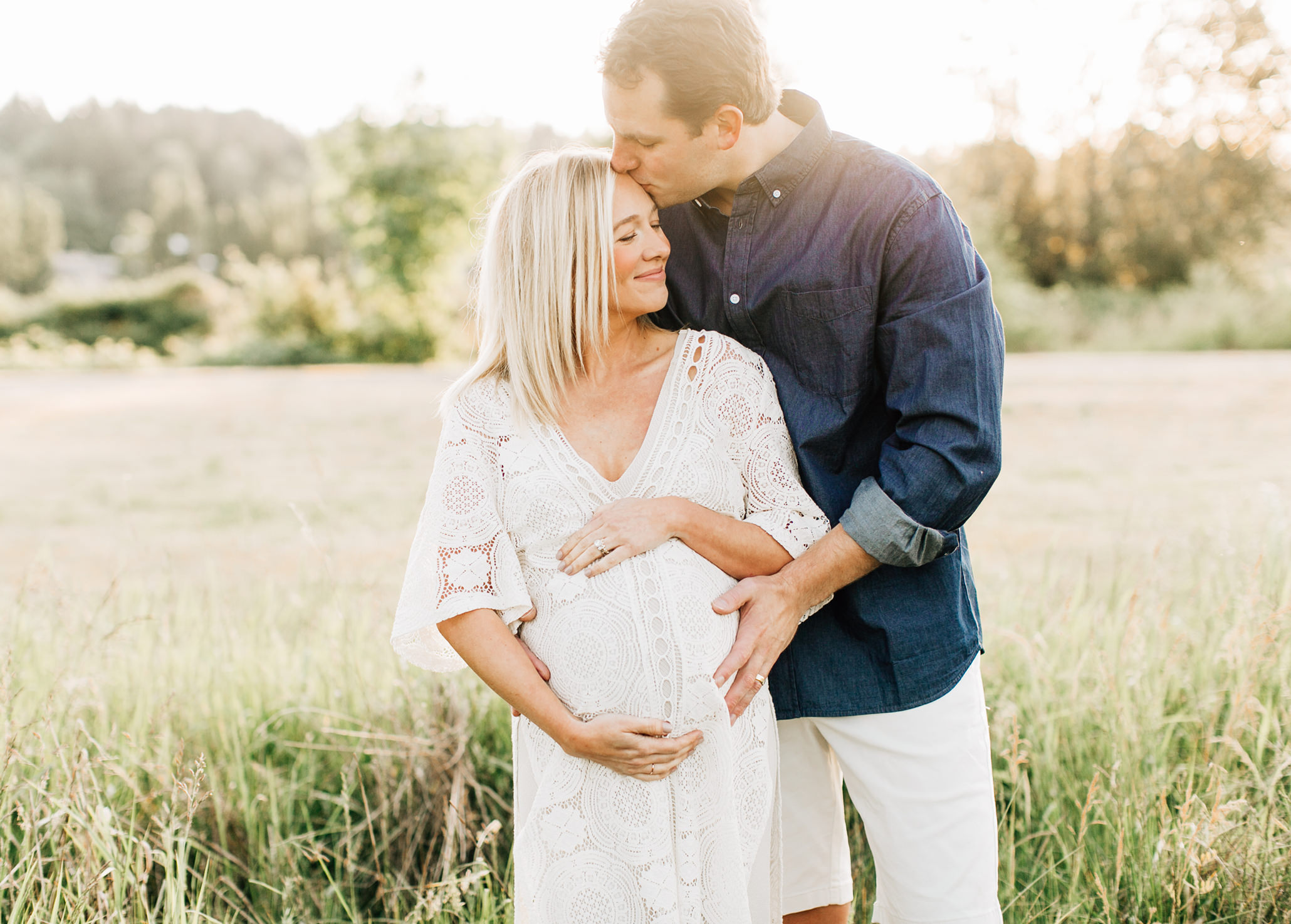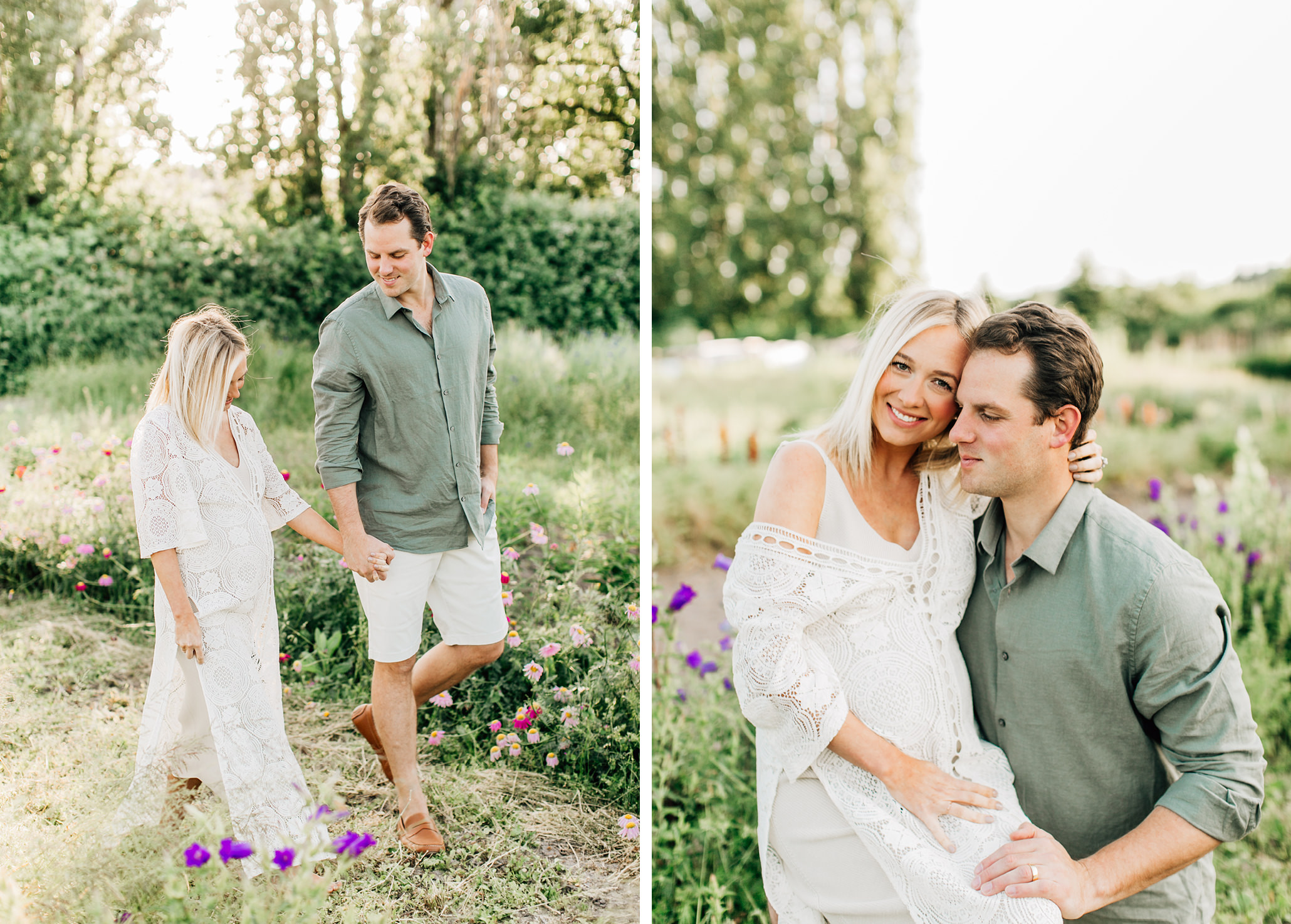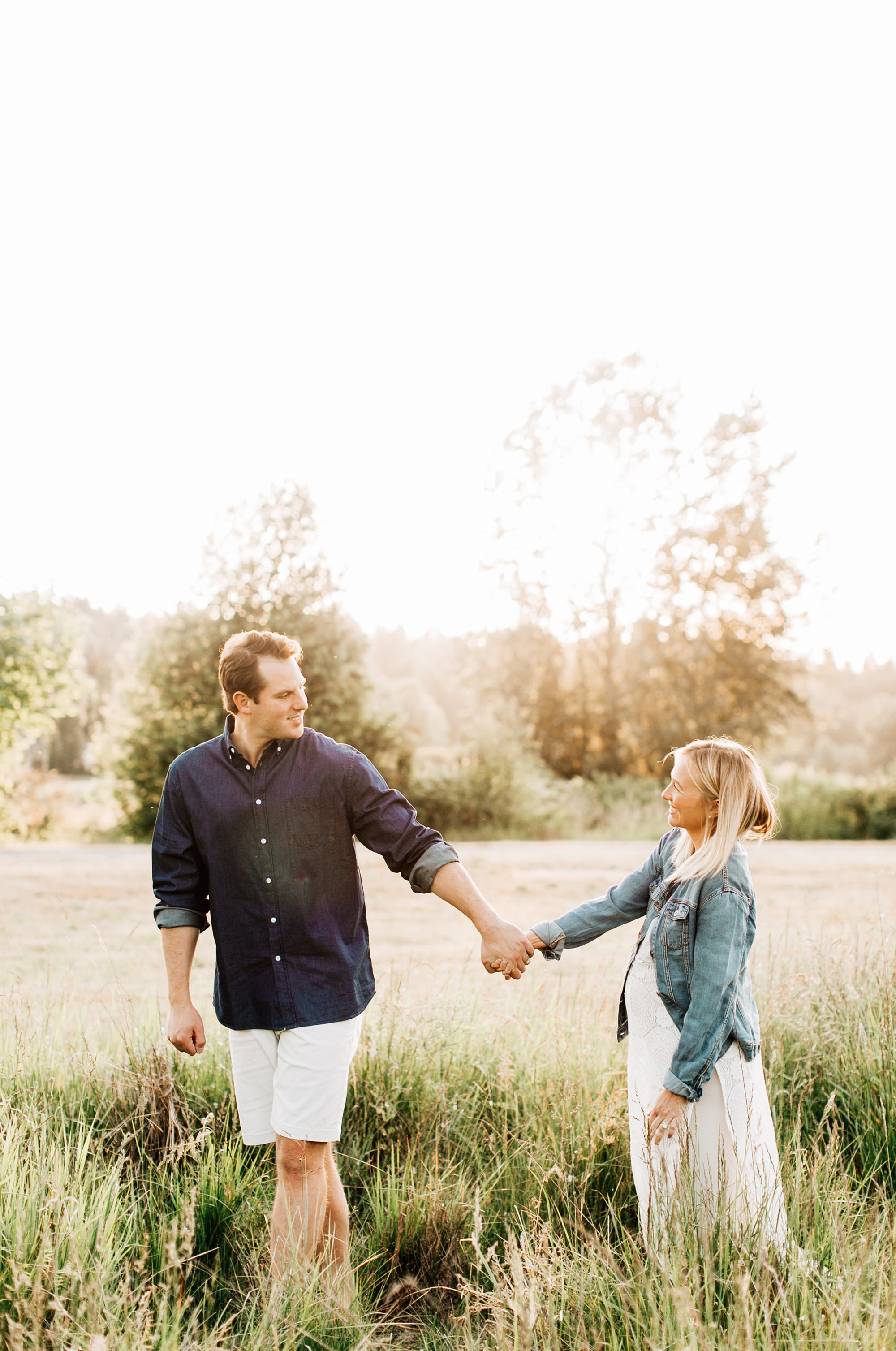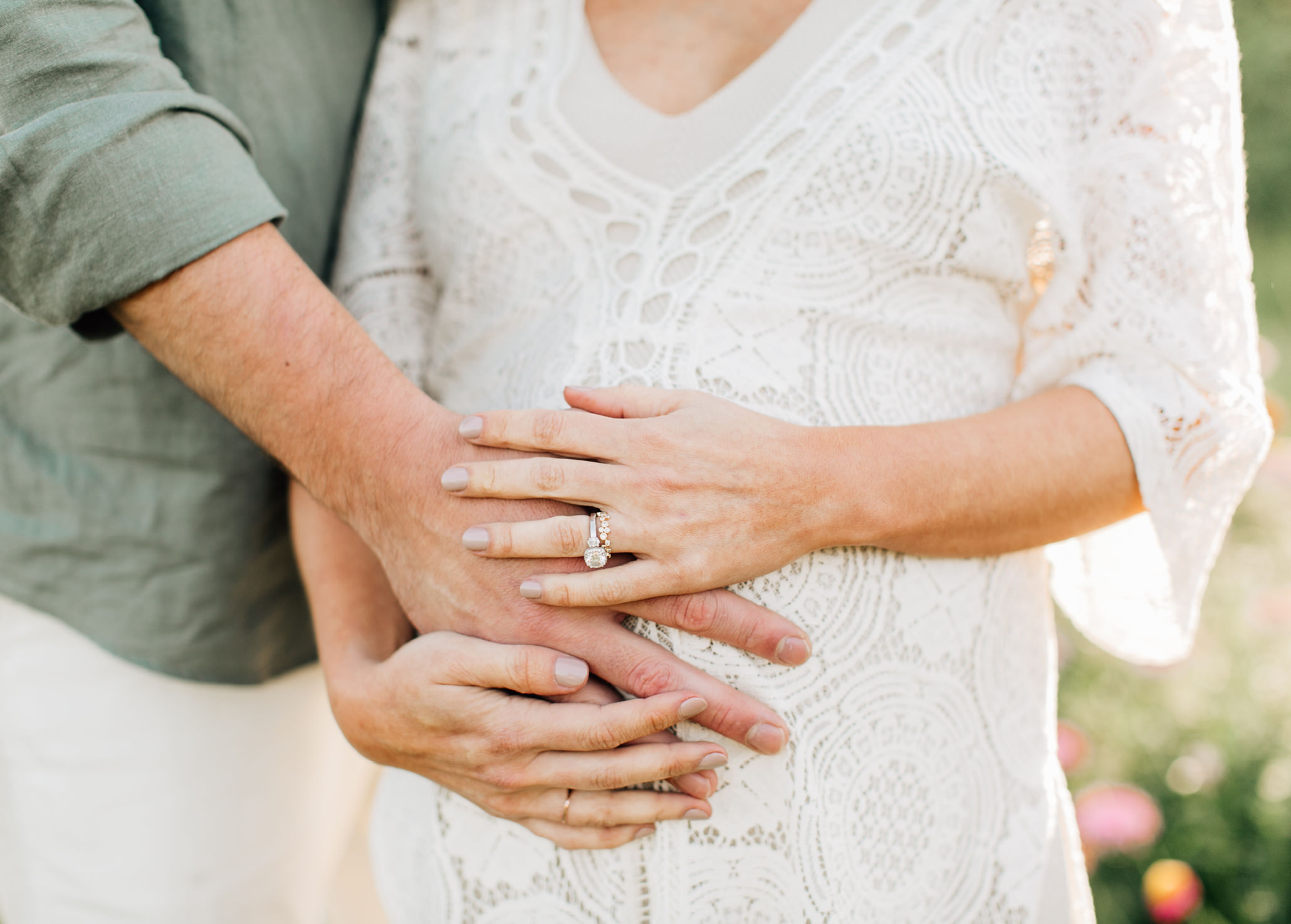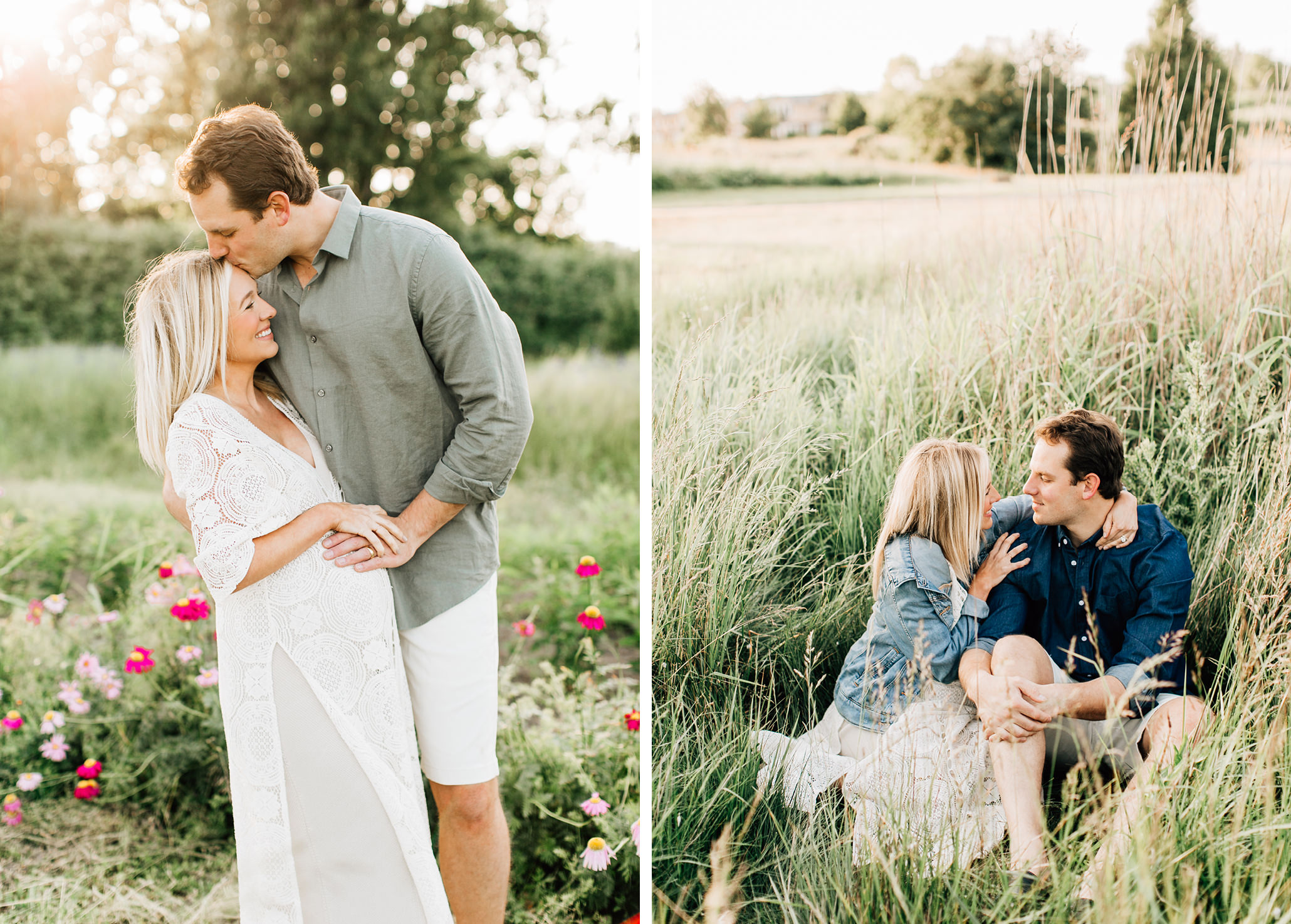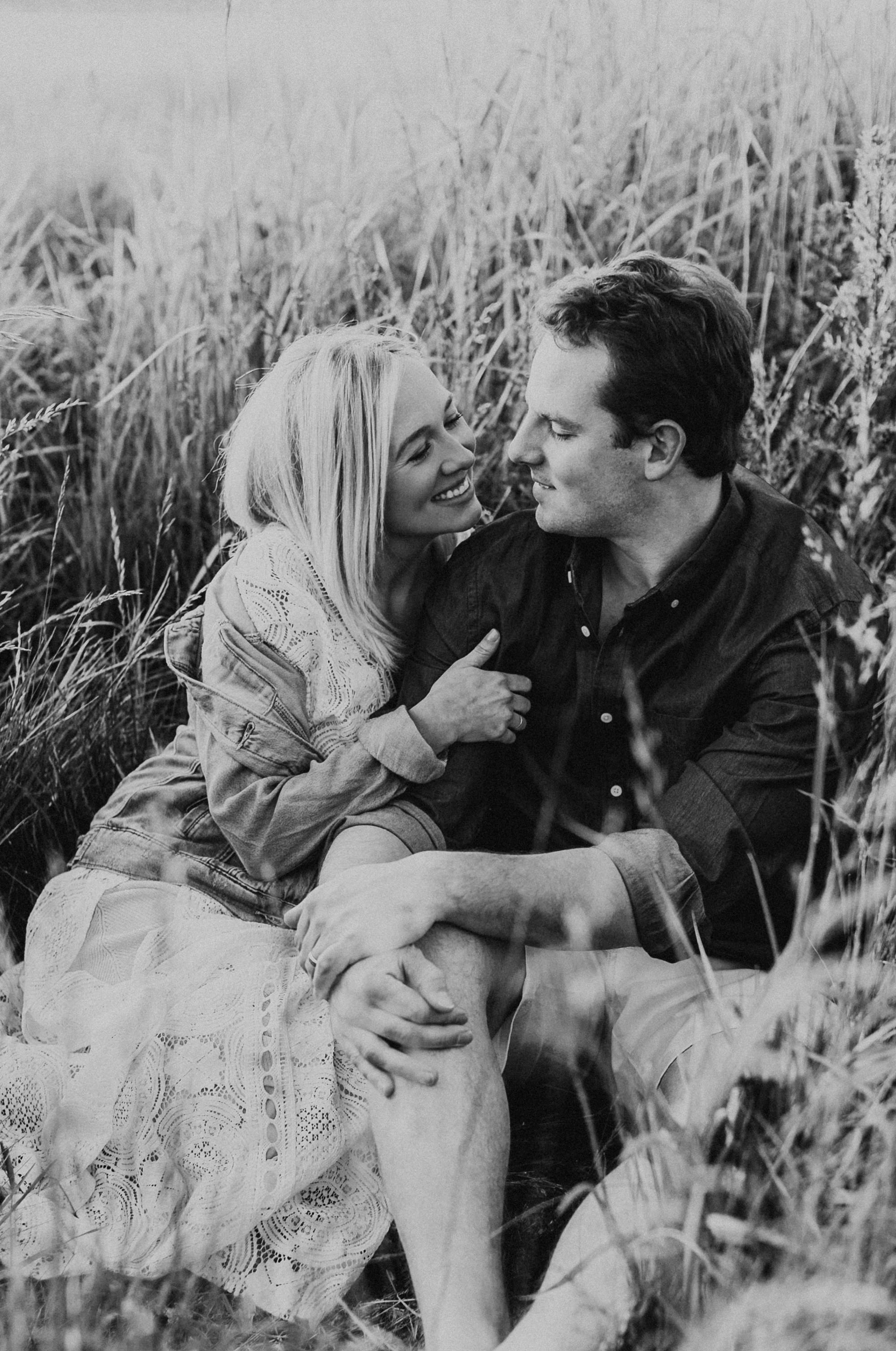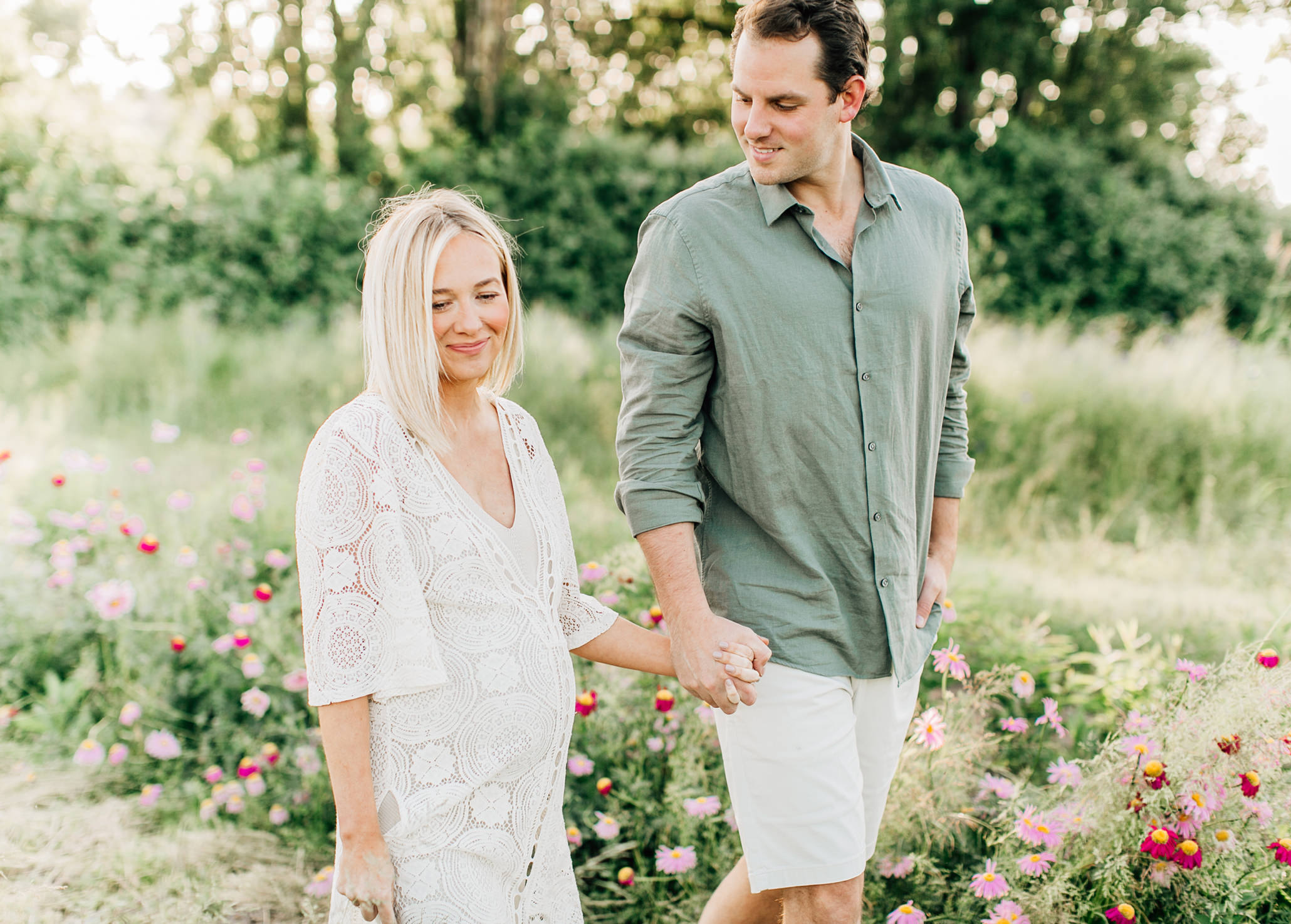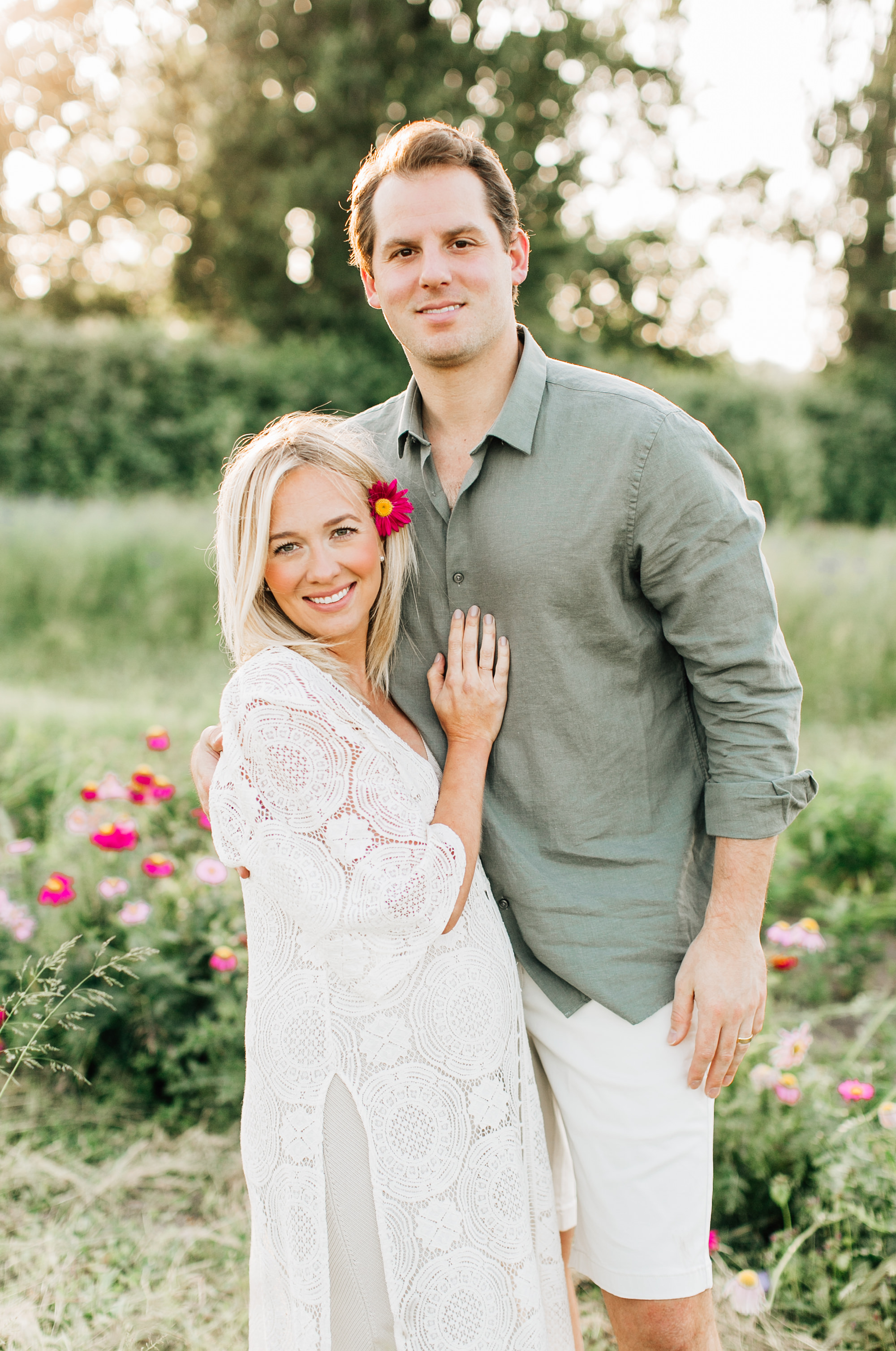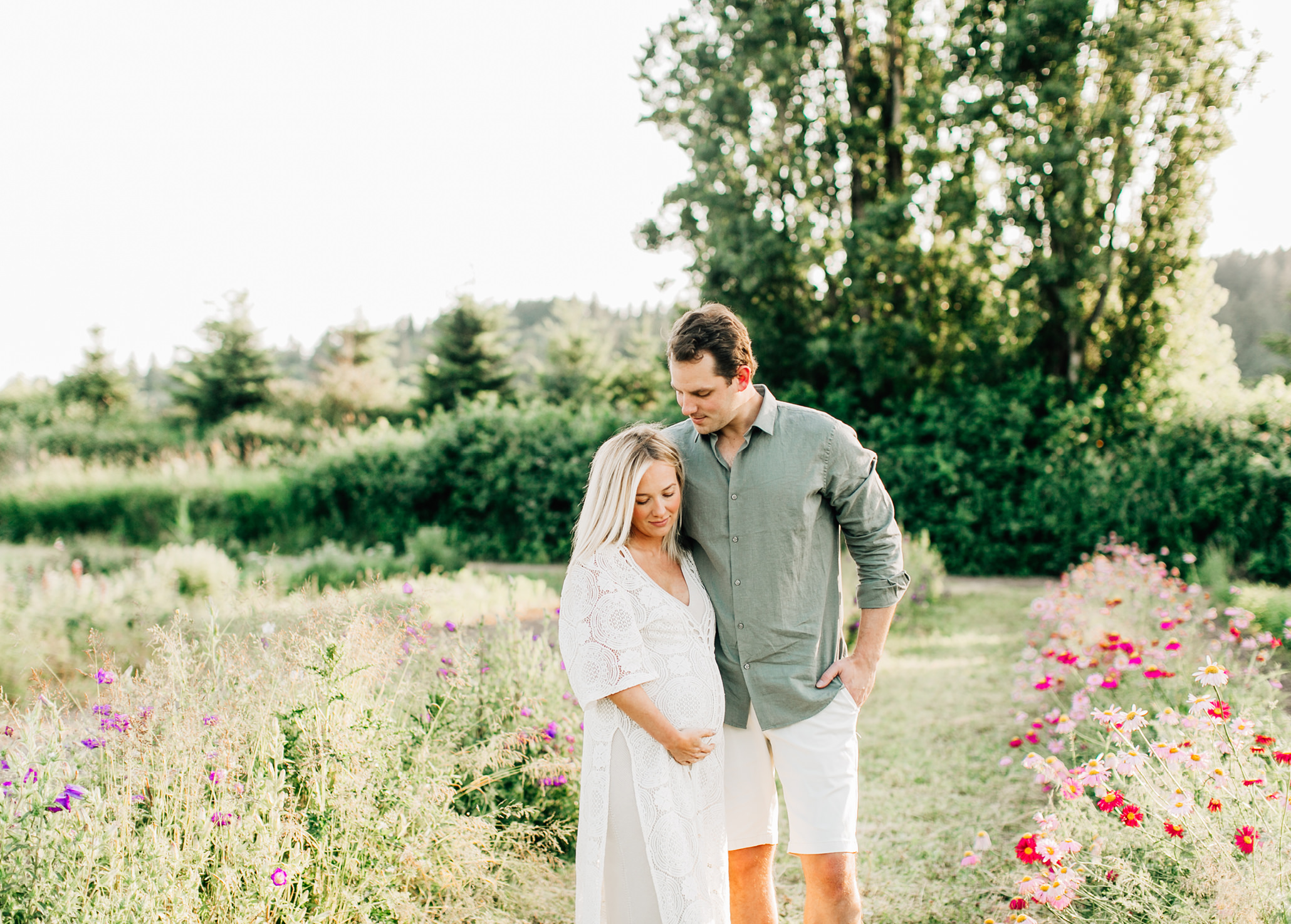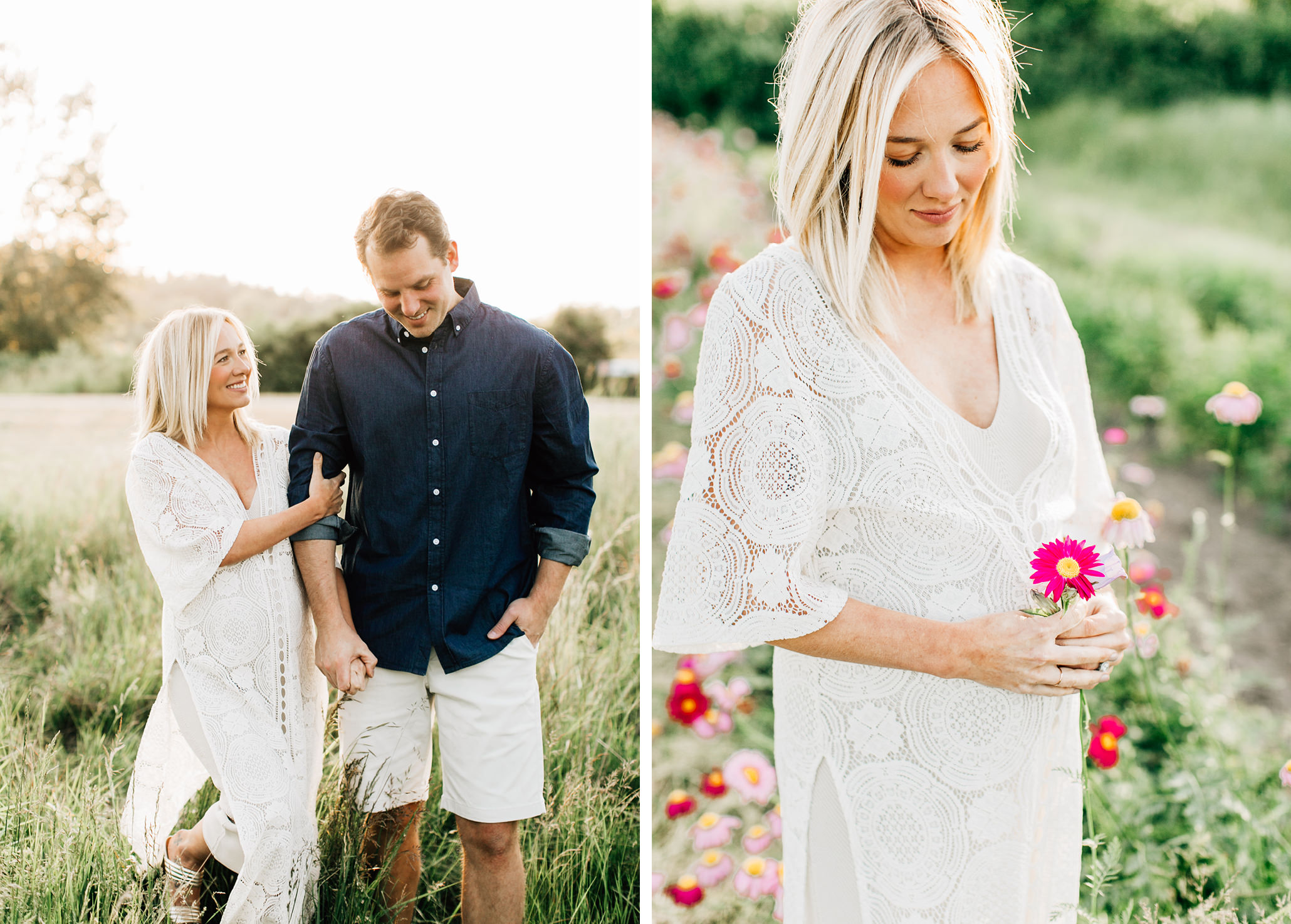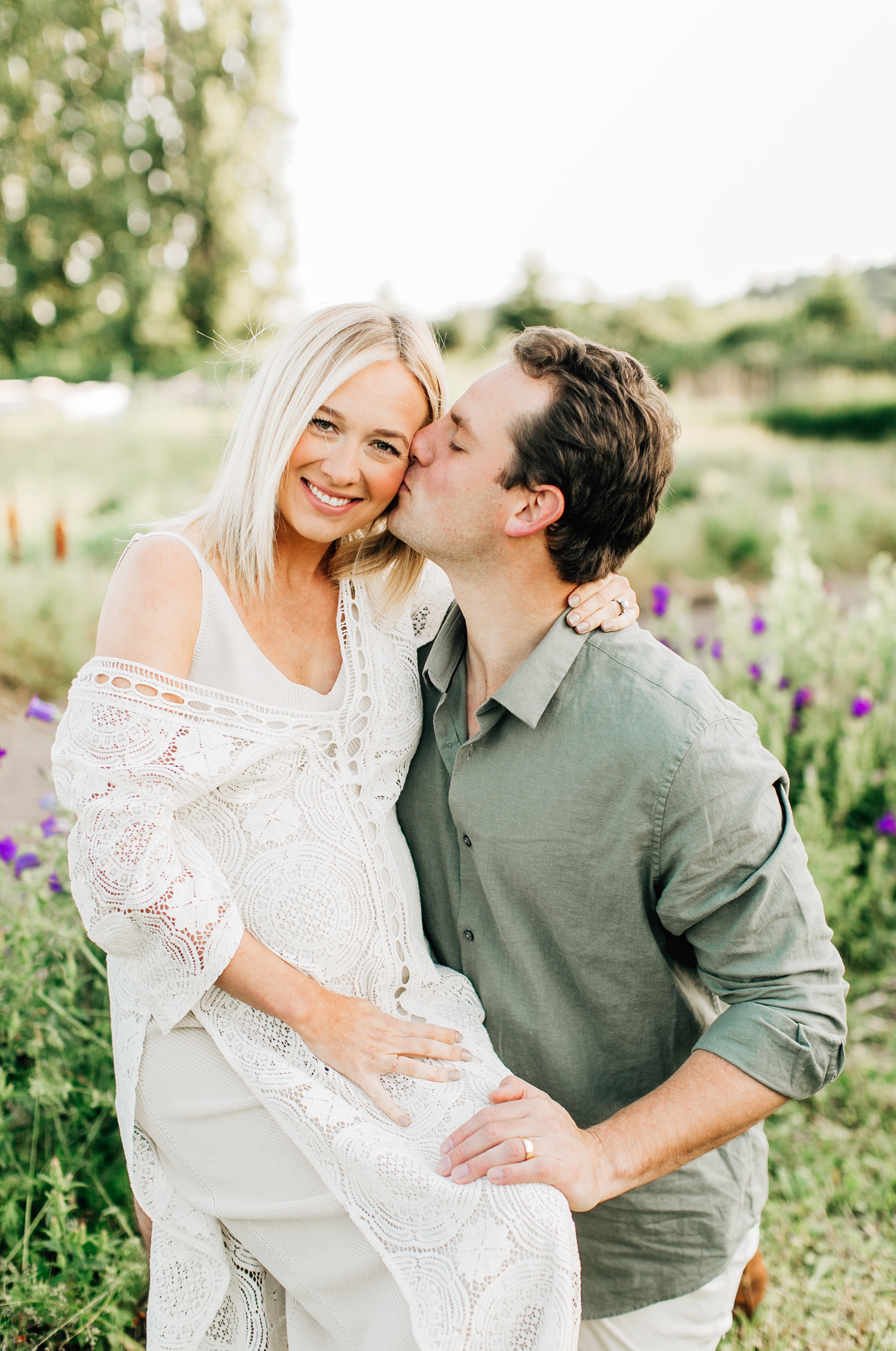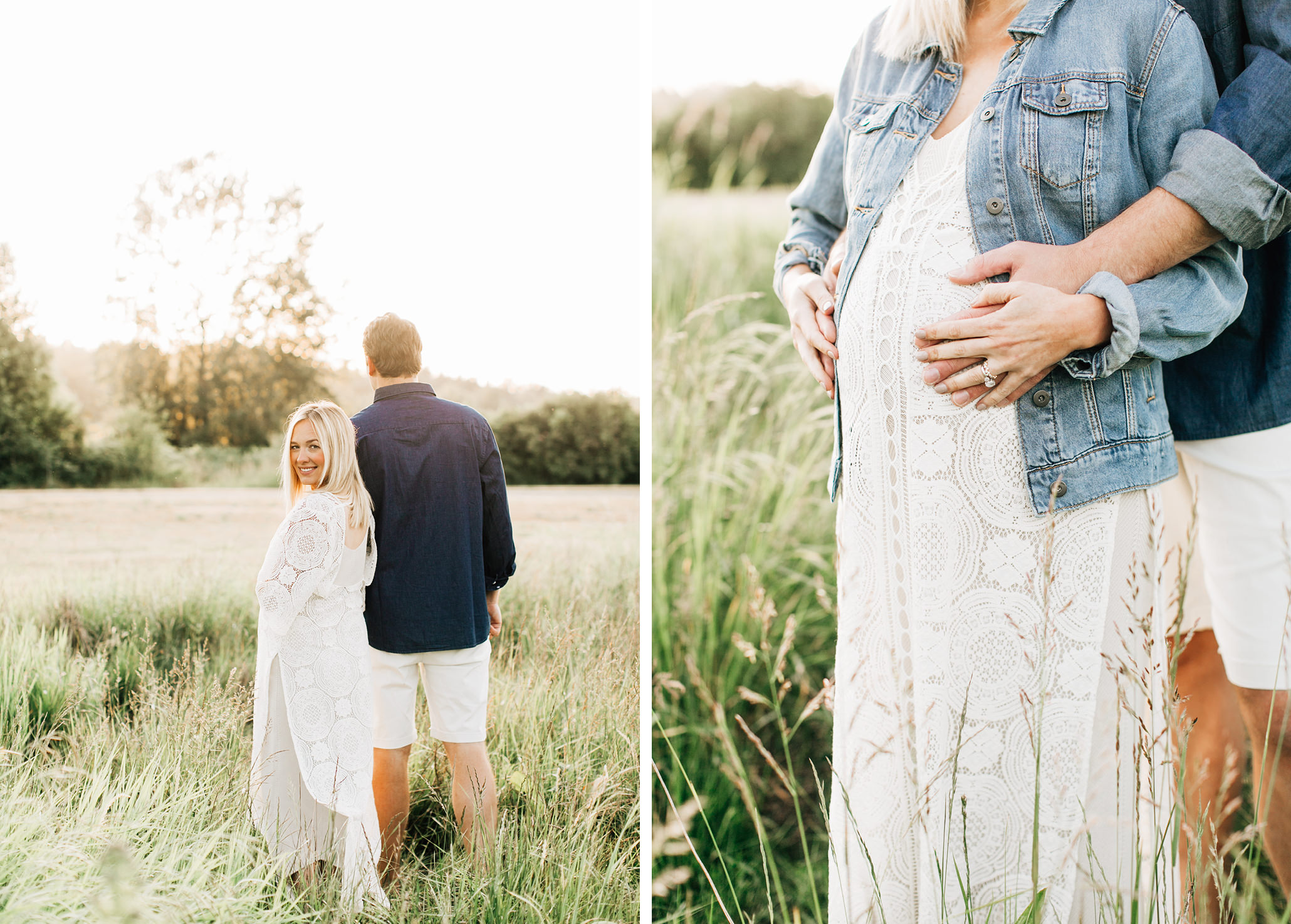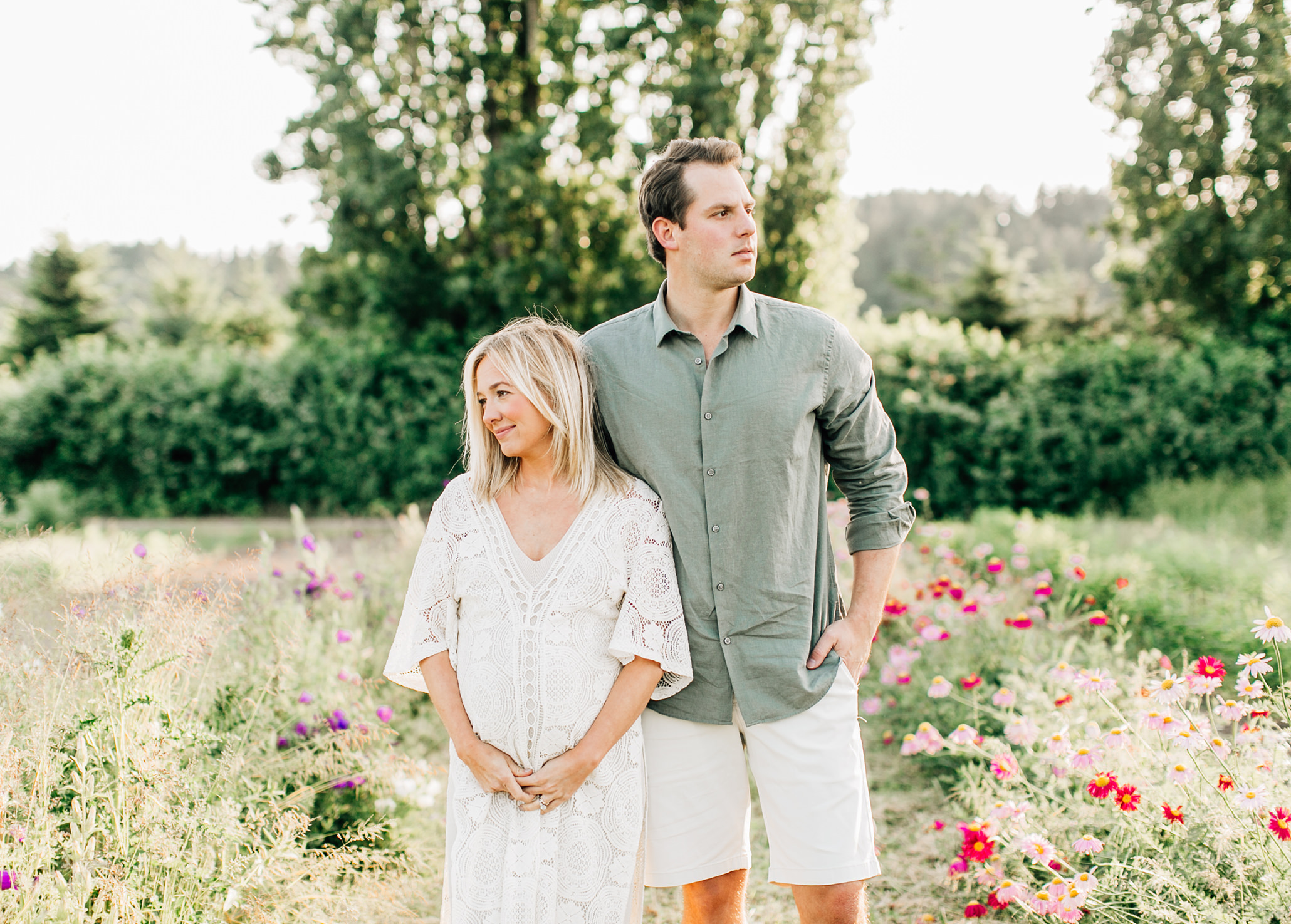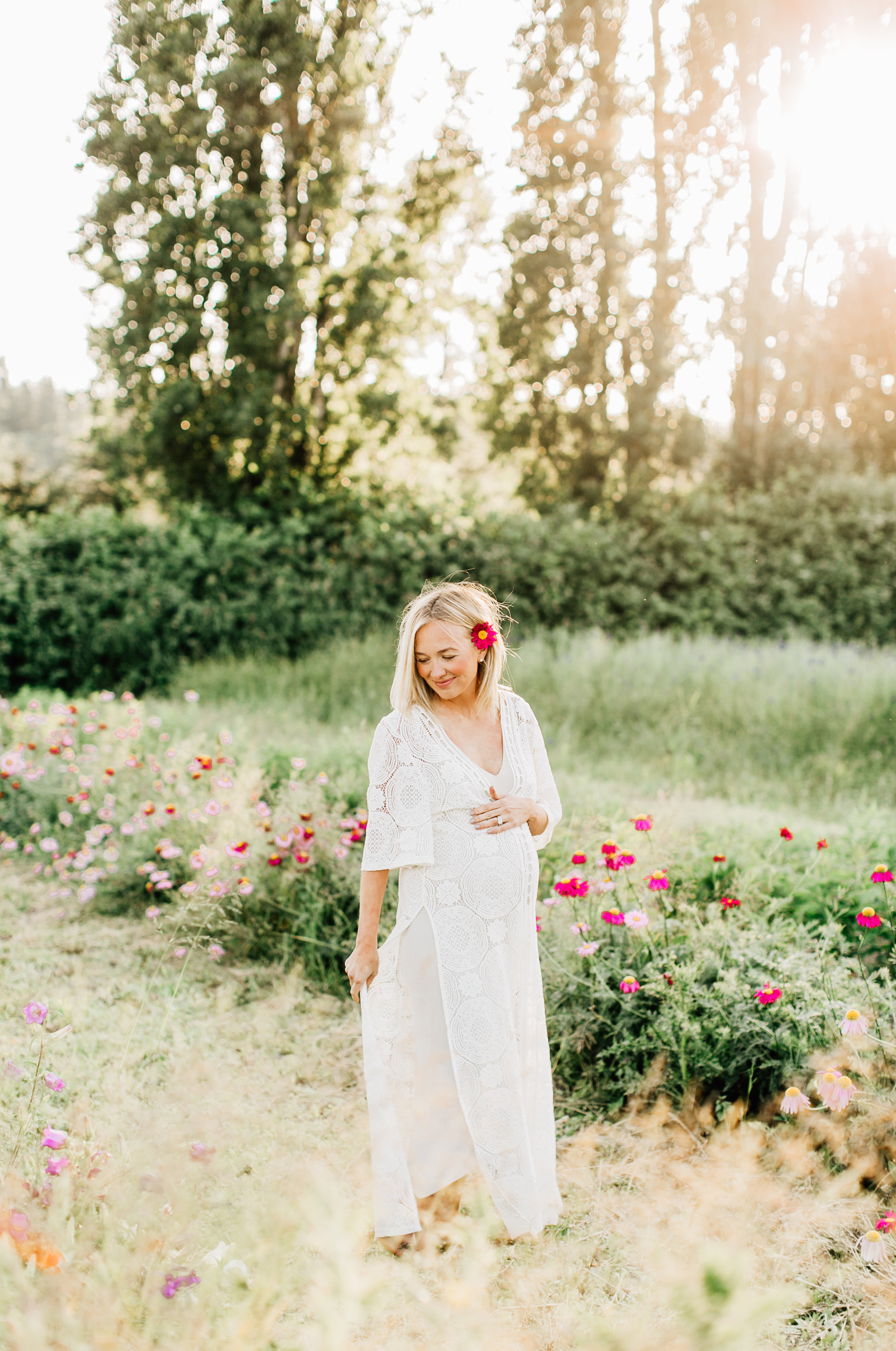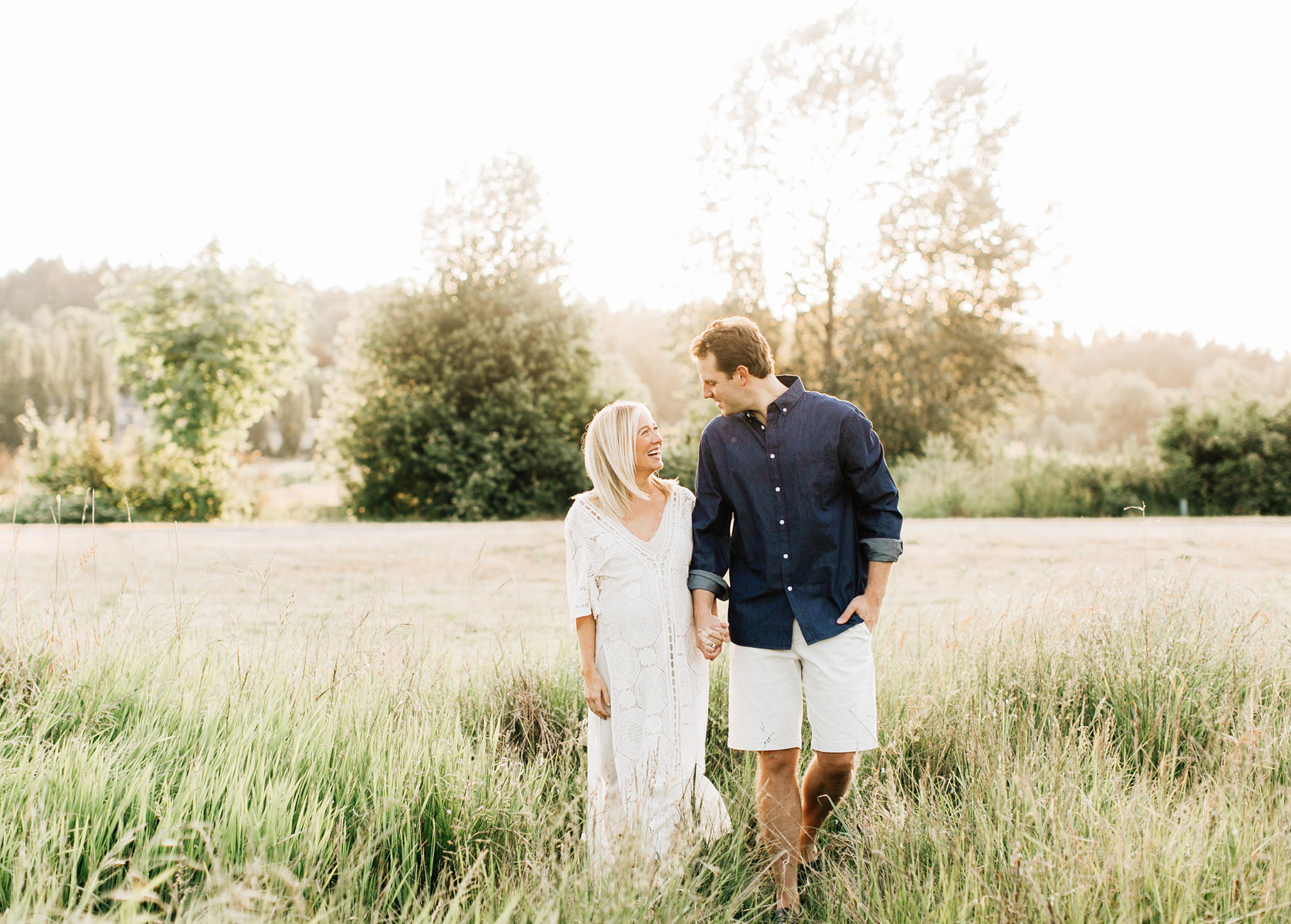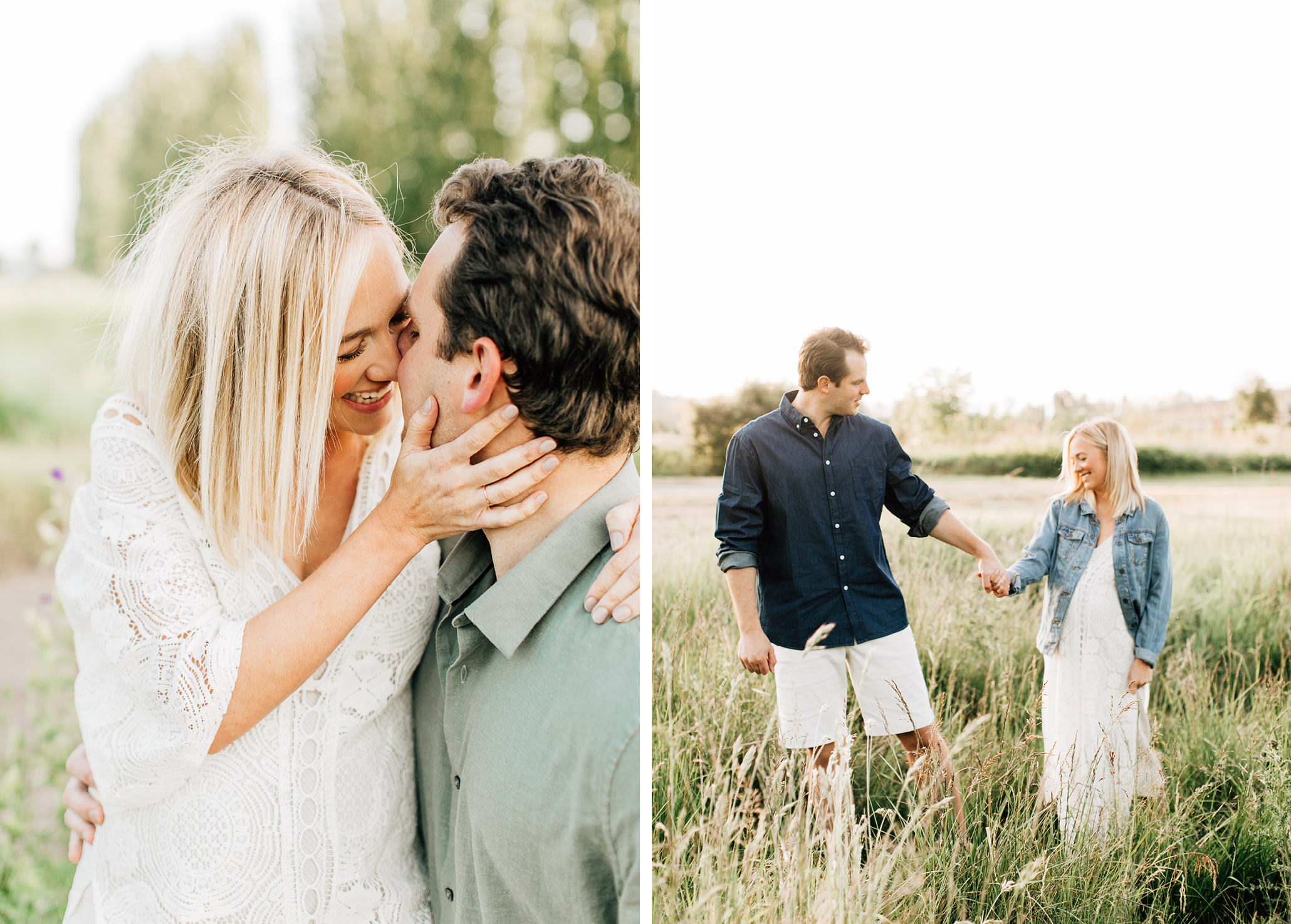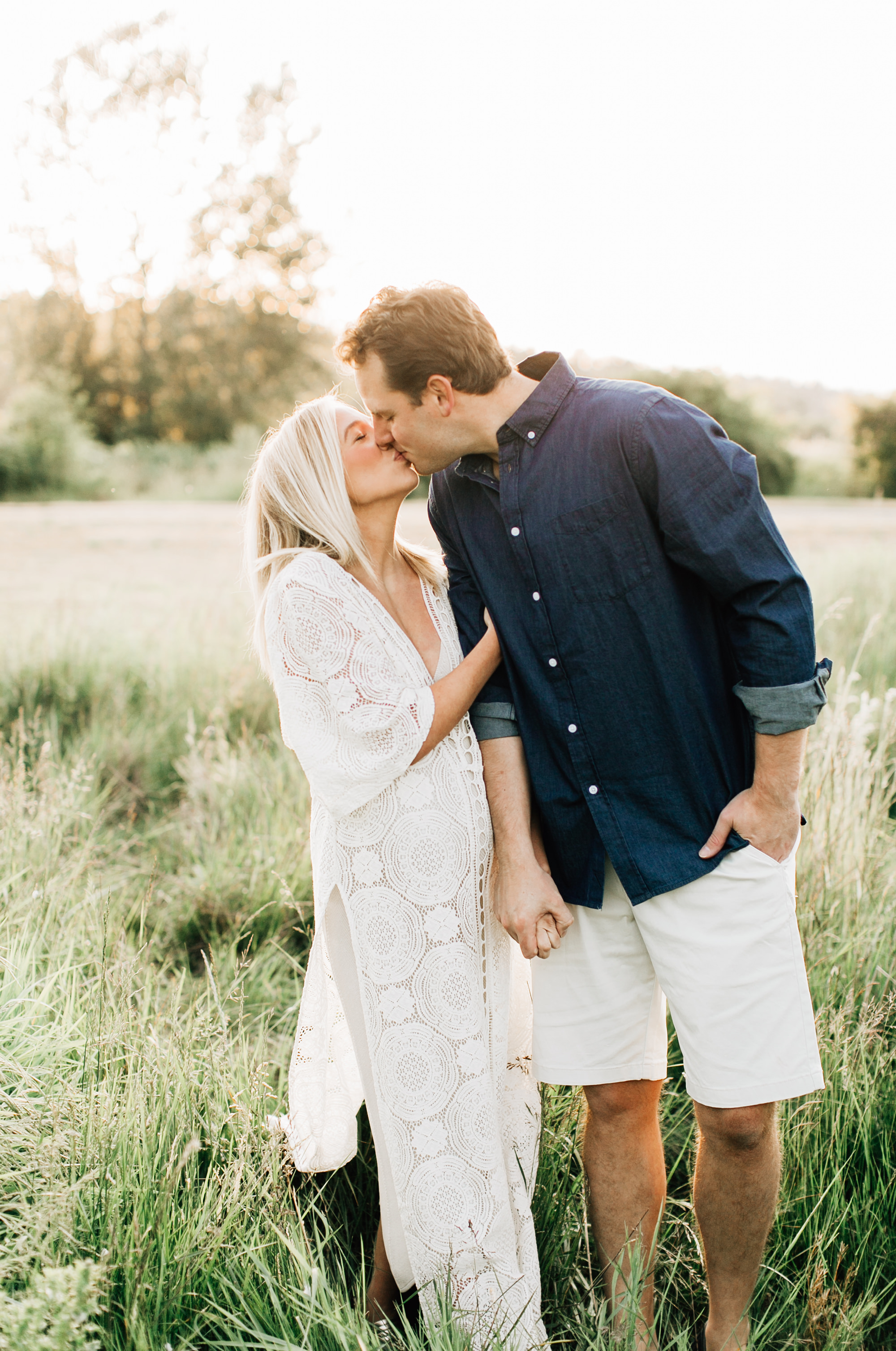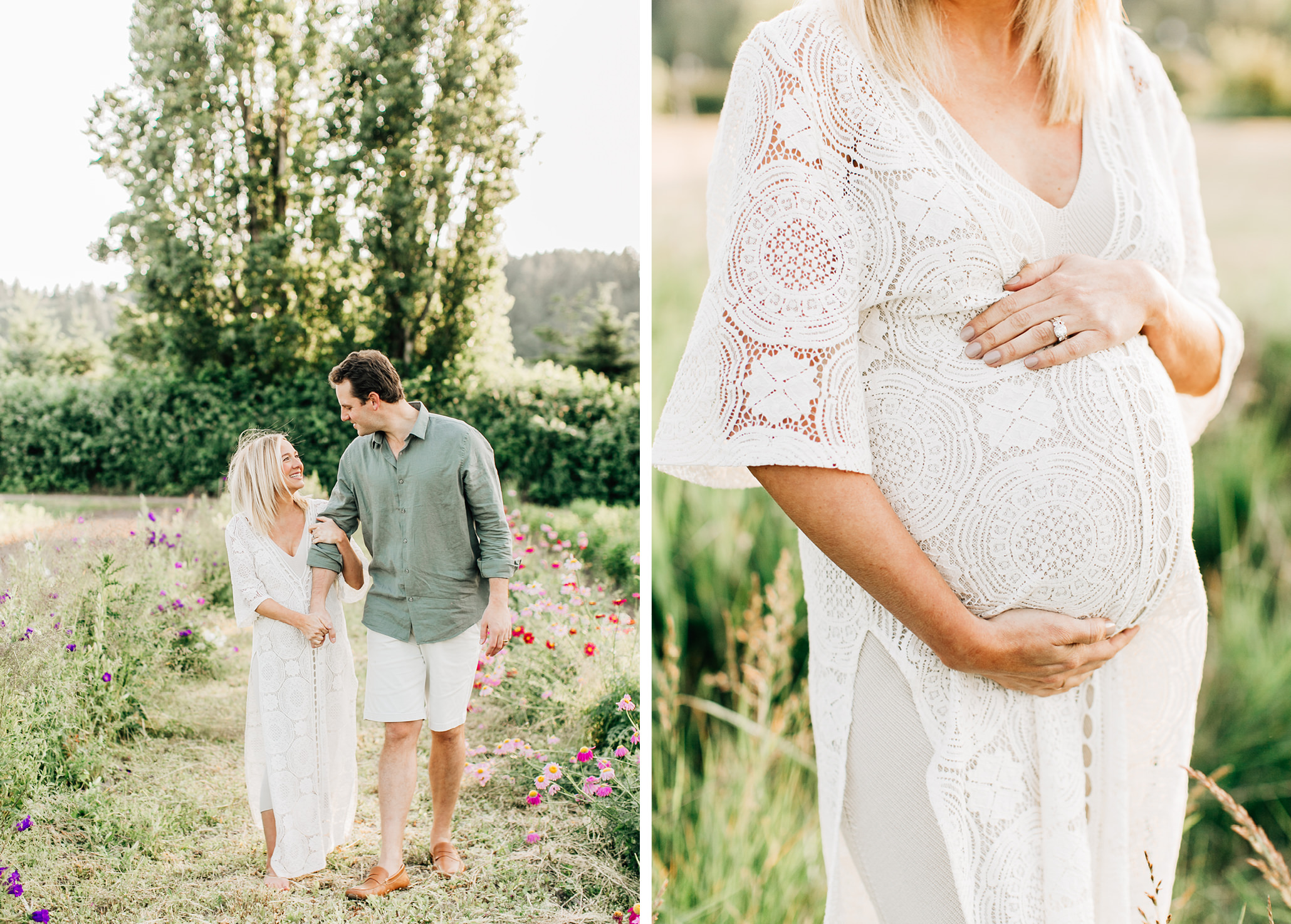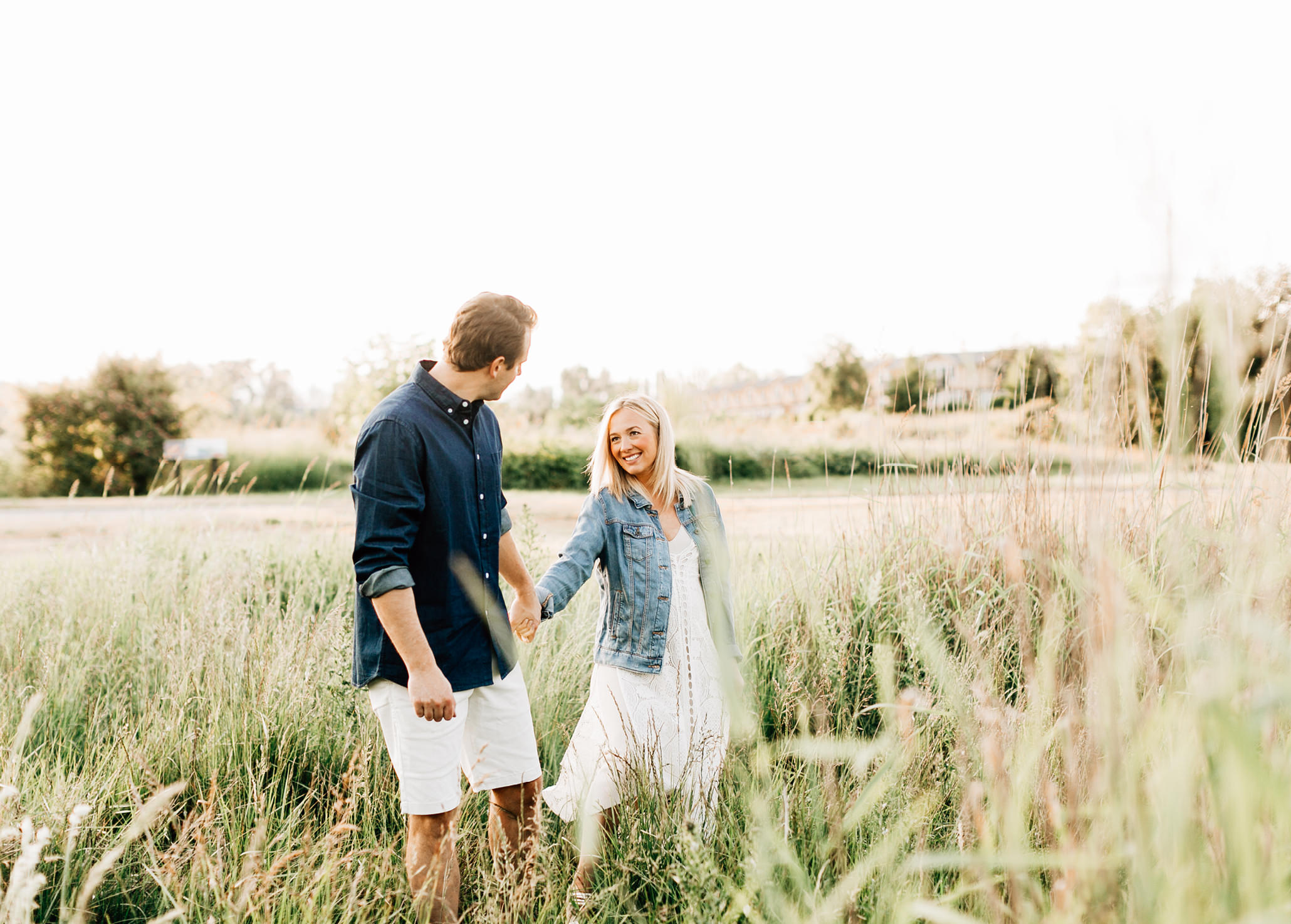 It has been a slow start to Spring here in Seattle, but it looks like the sunny days are finally here to stay! So a few weeks ago I met up with Shailee and Kramer, whose Seattle wedding I photographed a couple years ago, for a maternity session! This is their first baby and I was so excited to see them again and catch up.
Shailee wanted to find a flower farm or lavender field to bring some color into the session and we stumbled upon a beautiful field in Woodinville that was quaint, lush, and just right! By the way, isn't Shailee the most adorable mama to be??? Also I have to mention that I loved how simple they kept their looks. Shailee's textured white maxi dress really popped in all of the green and Kramer wore neutral shorts with a few different earthy toned shirts. Timeless and easy – now that's how it's done! After exploring a bit, we finished up the session out in an overgrown, grassy area where sunset was hitting just perfectly. And you know how I love that golden sun hour sunflare! I don't think we could have found a more perfect spot for a Seattle maternity session.
I have to say photographing maternity and anniversary sessions for my past brides and grooms is so special to me. After a wedding is complete and I've delivered the final gallery of images my communication with wedding clients generally comes to a close. So when I get to see them again for another session I'm ecstatic! It really is an honor to be asked to photograph another big milestone in their lives and have the chance to check in with them! It's like seeing old friends!
I'm so excited for these two and can't wait to see the flood of images of their little guy. Congratulations, Kramer and Shailee!