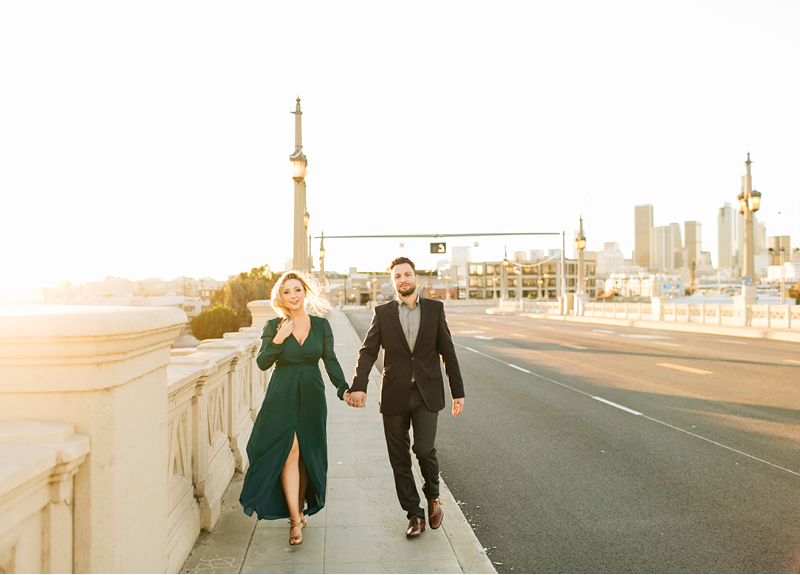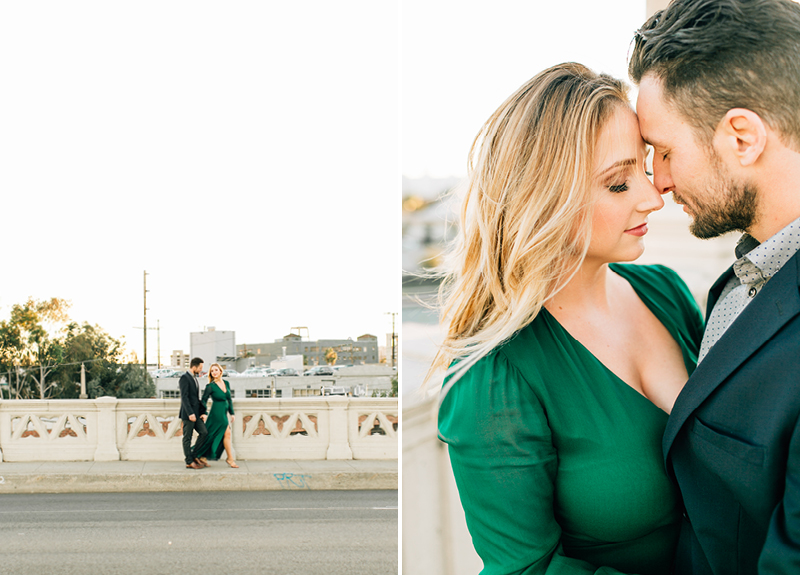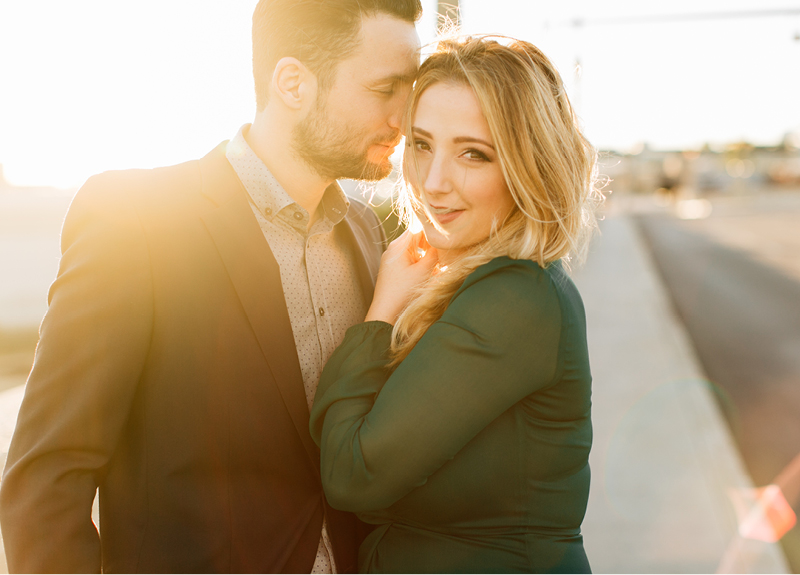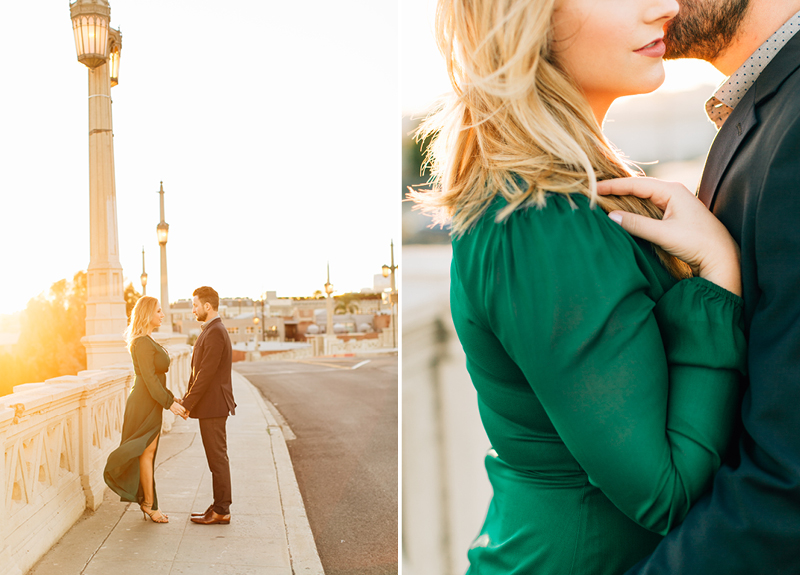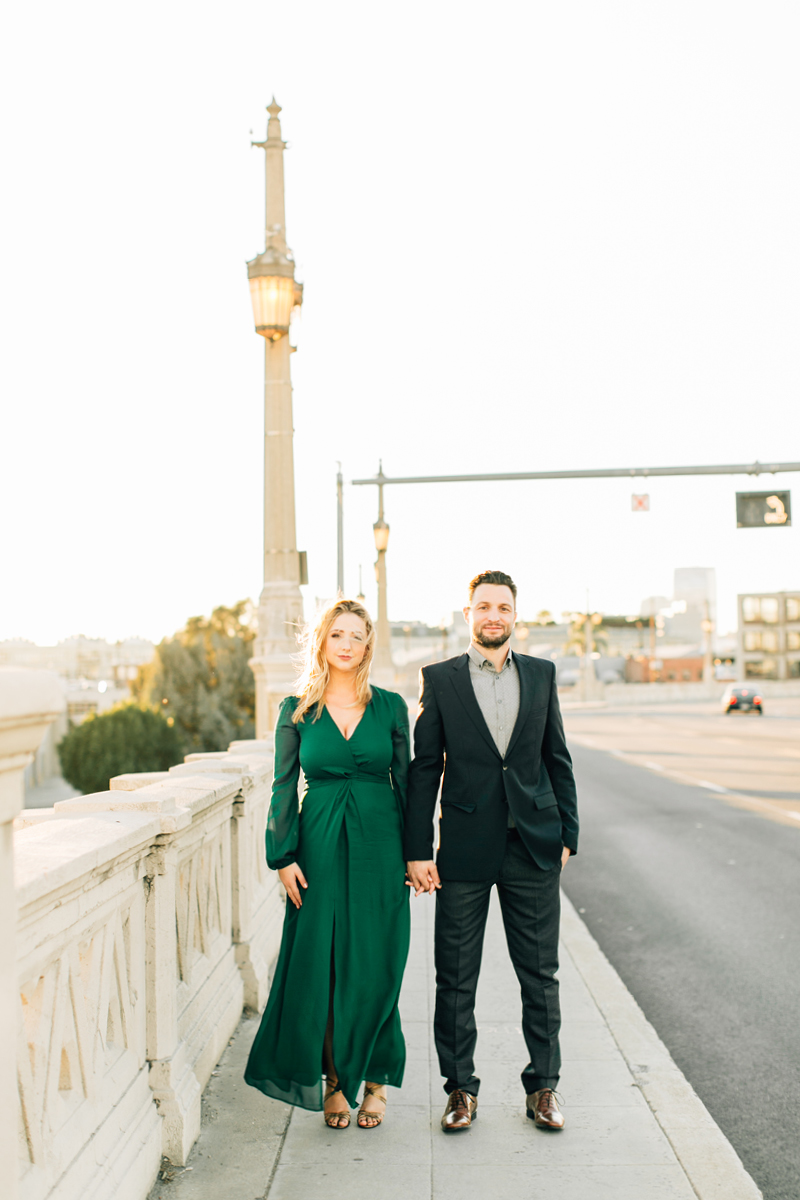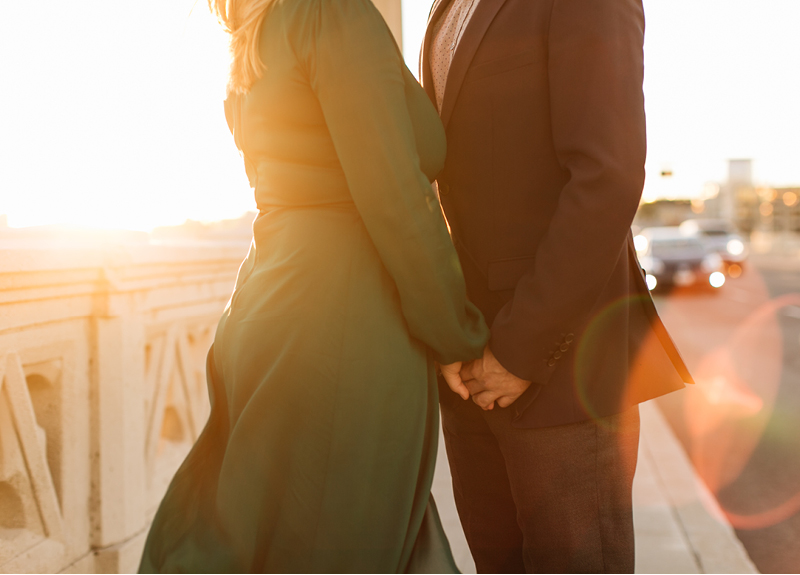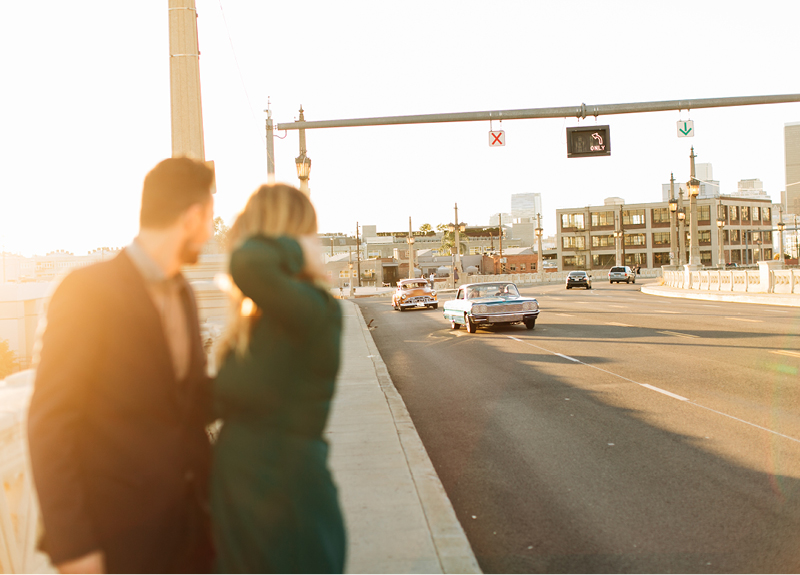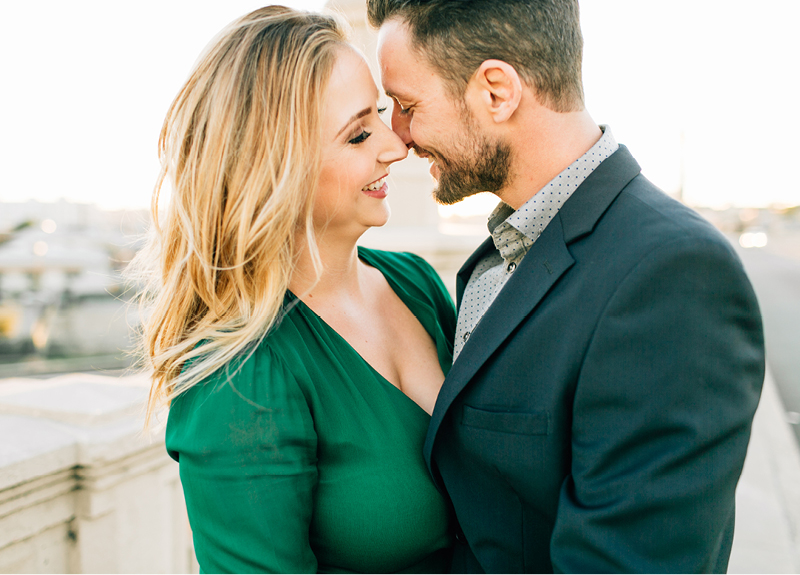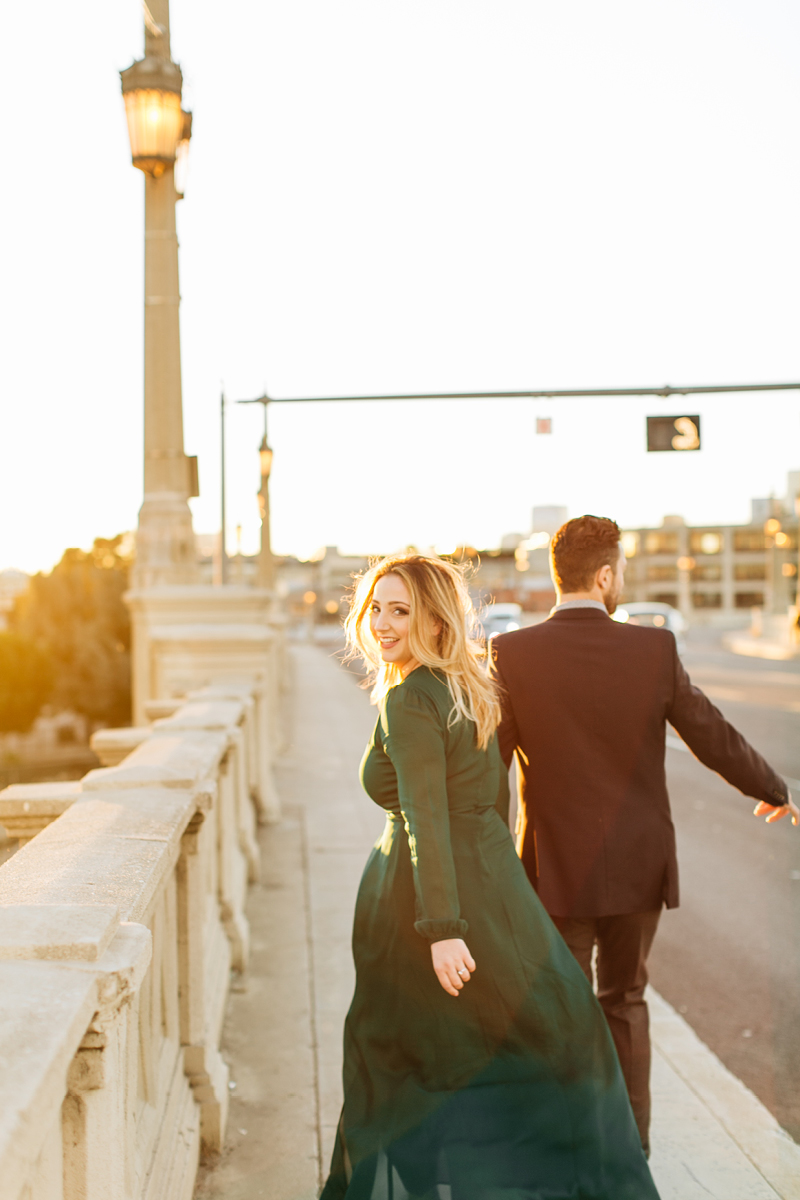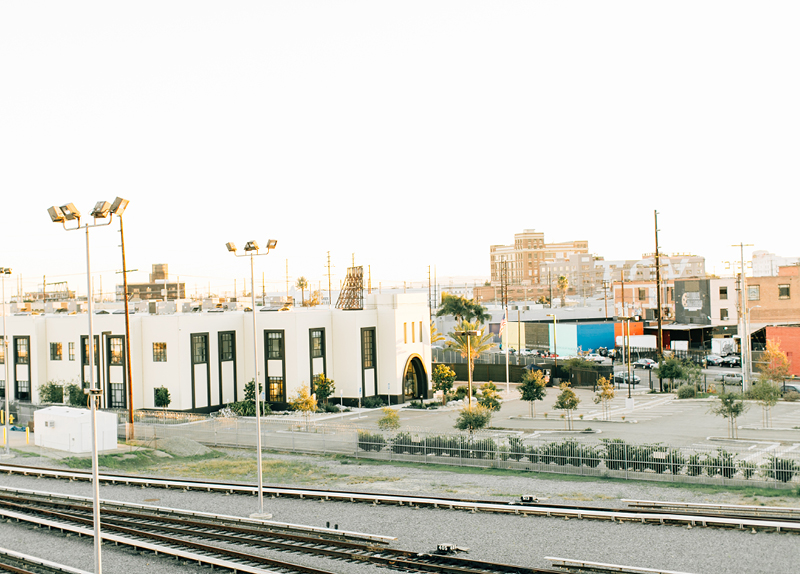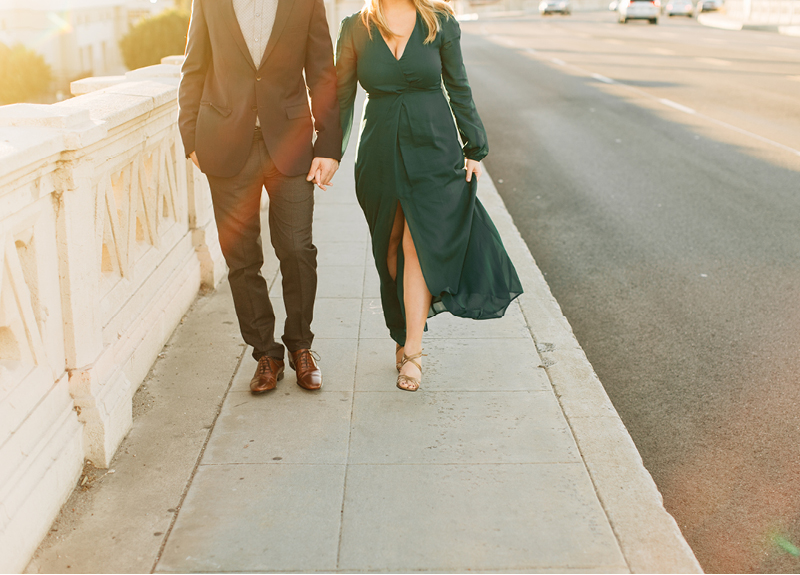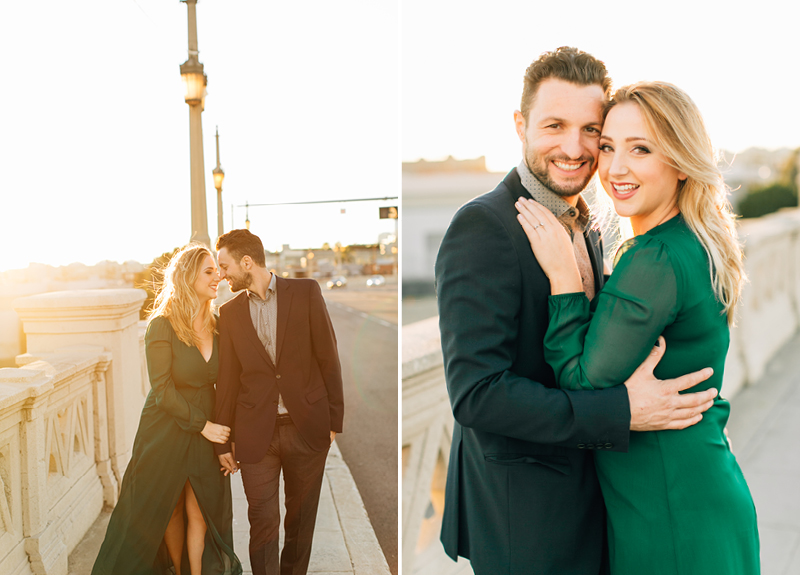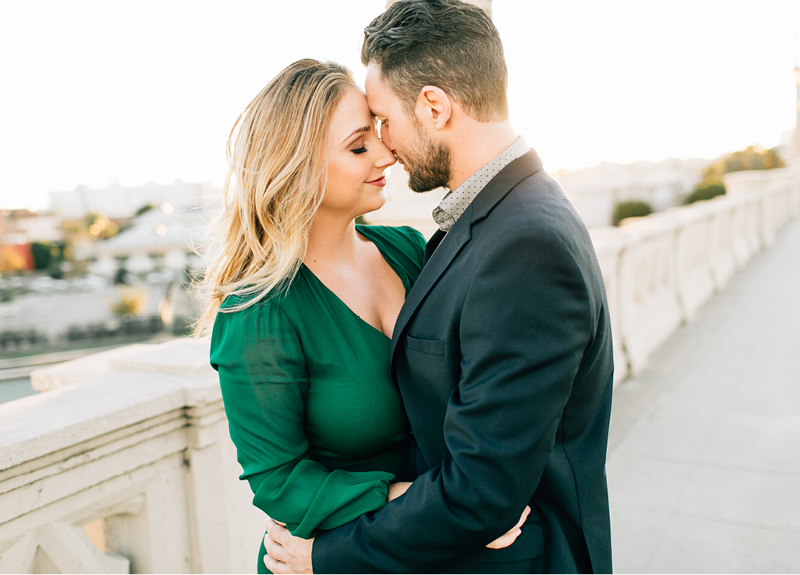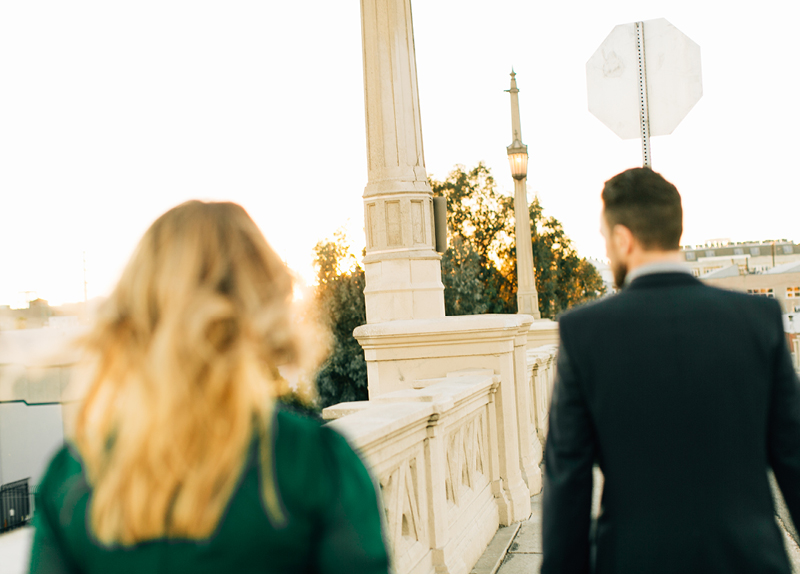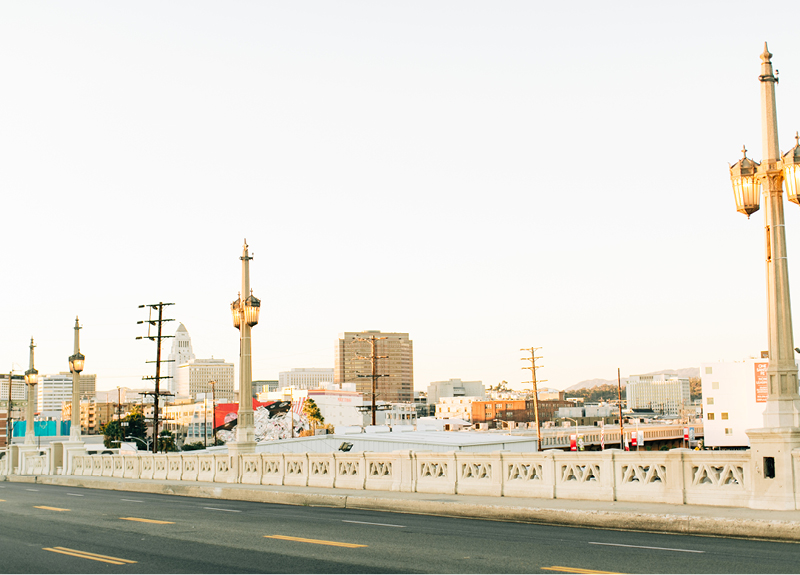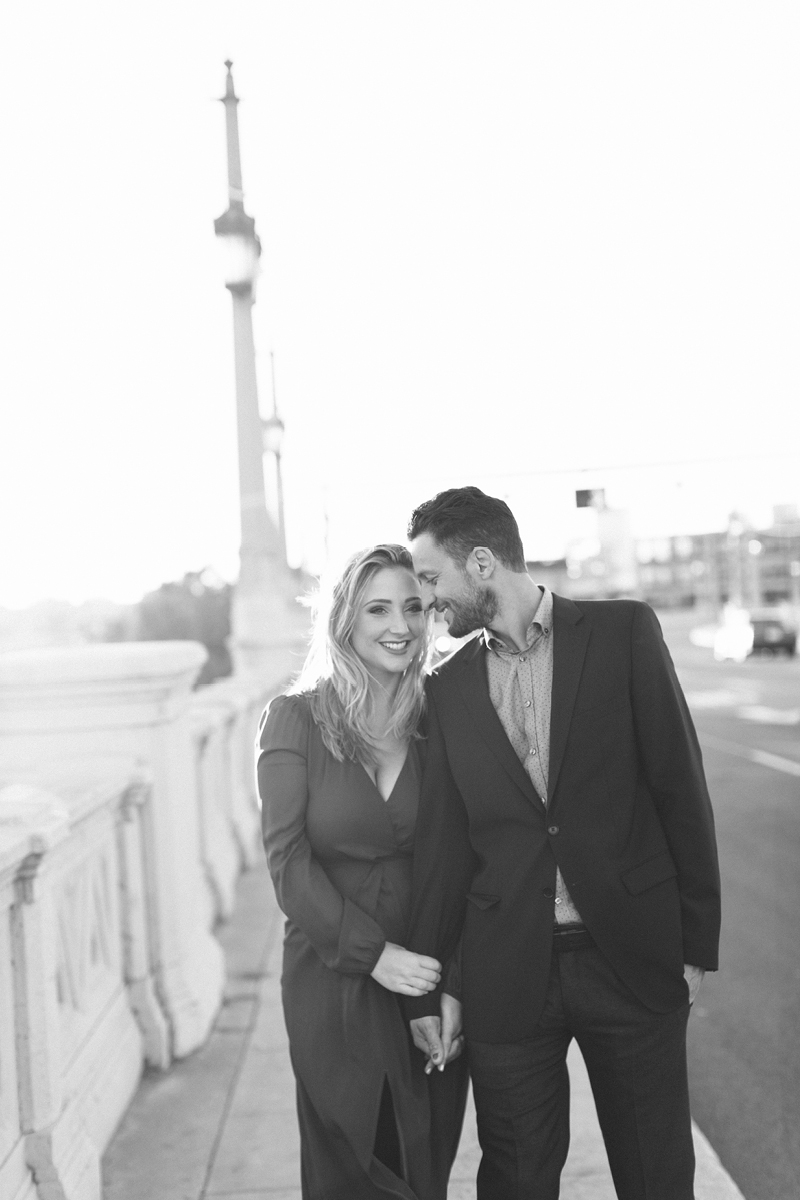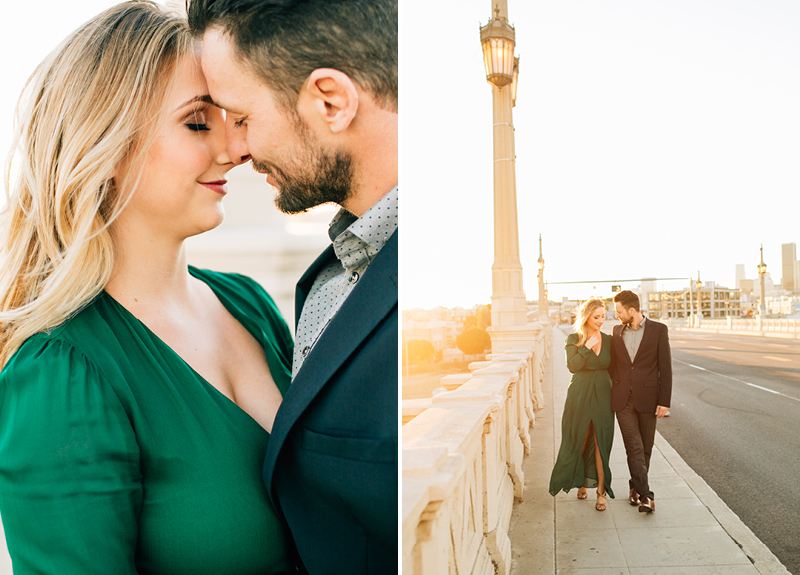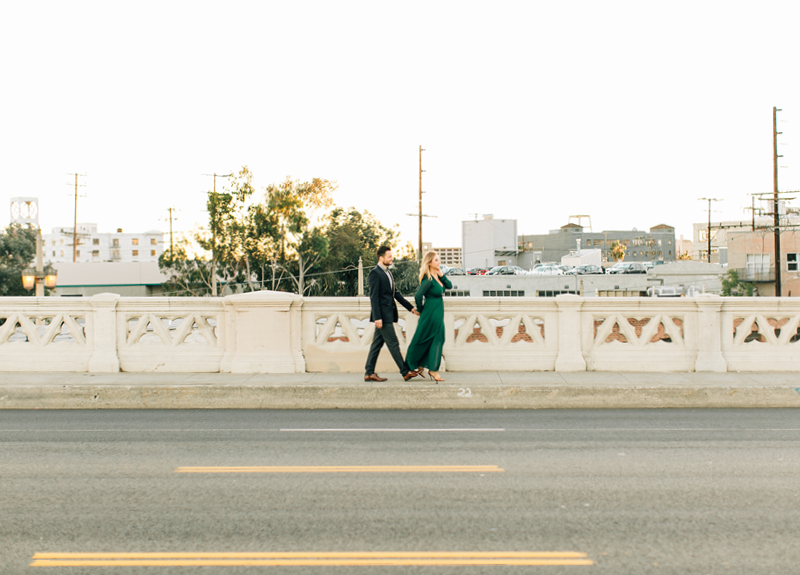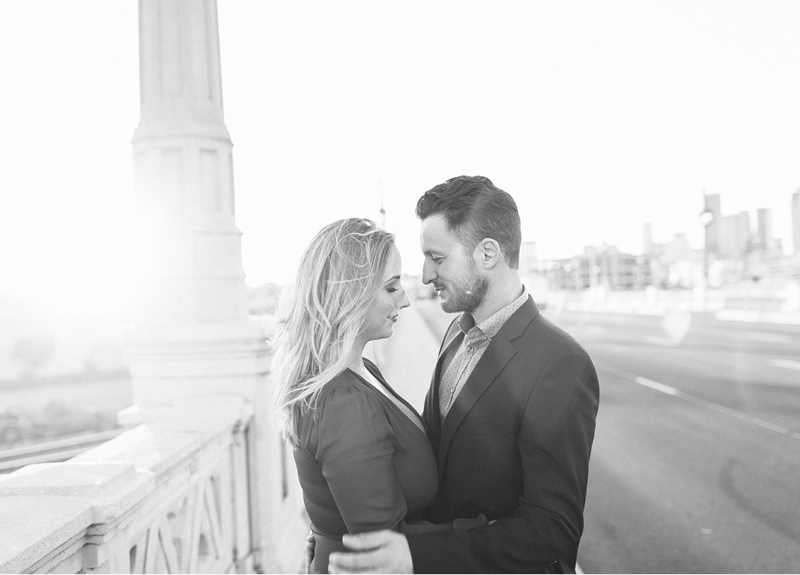 In my mind there is simply nothing better than a sun-filled, downtown Los Angeles engagement session. Beautiful light, an amazing setting and a happy couple is all it takes to get my little Los Angeles wedding photographer self giddy with excitement! Throw in a bit of wind to get that tousled hair look and an emerald green floor length gown and now you've truly out done yourself!
I really could not (and still can't) get over how amazing Gabe and Zoe look in these images. Typically I prefer when clients wear more muted tones because it gives a lighter, brighter and more airy feel to the images but Zoe's bold use of color with her dress and Gabe's dark suit really allowed them to stand out against the neutral tones of the bridge and backdrop. I ended up loving their selection and thought it worked just perfectly! Their look was elegant, bold and an ideal pairing for a formal engagement session. And the lighting that afternoon could not have been better! As a natural light wedding photographer now living in Seattle I have really begun to appreciate the constant sunshine in Southern California. I can always count on a true golden hour and some sun flare when I'm shooting weddings or engagement sessions in LA.
I can't believe the 2015 wedding season is just about done for me! It was been a wild ride with commuting back and forth from Seattle to LA and back again. But to be honest I love being a photographer in both of these cities that I call home. This weekend is my final wedding of the season and then I'm looking forward to a quite December full of family, friends and holiday festivities! For more information on my 2016 wedding + engagement packages and pricing please contact me HERE.