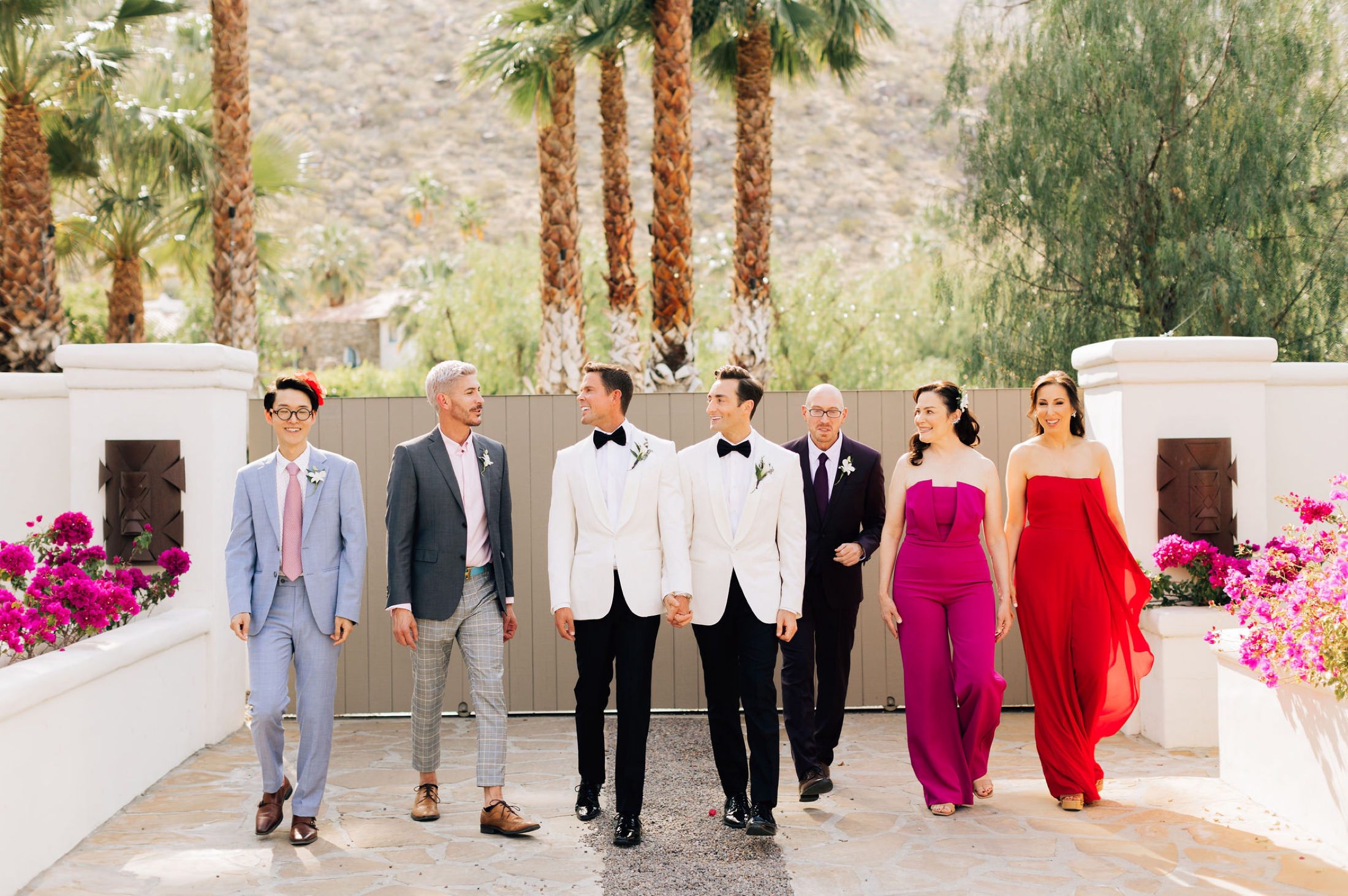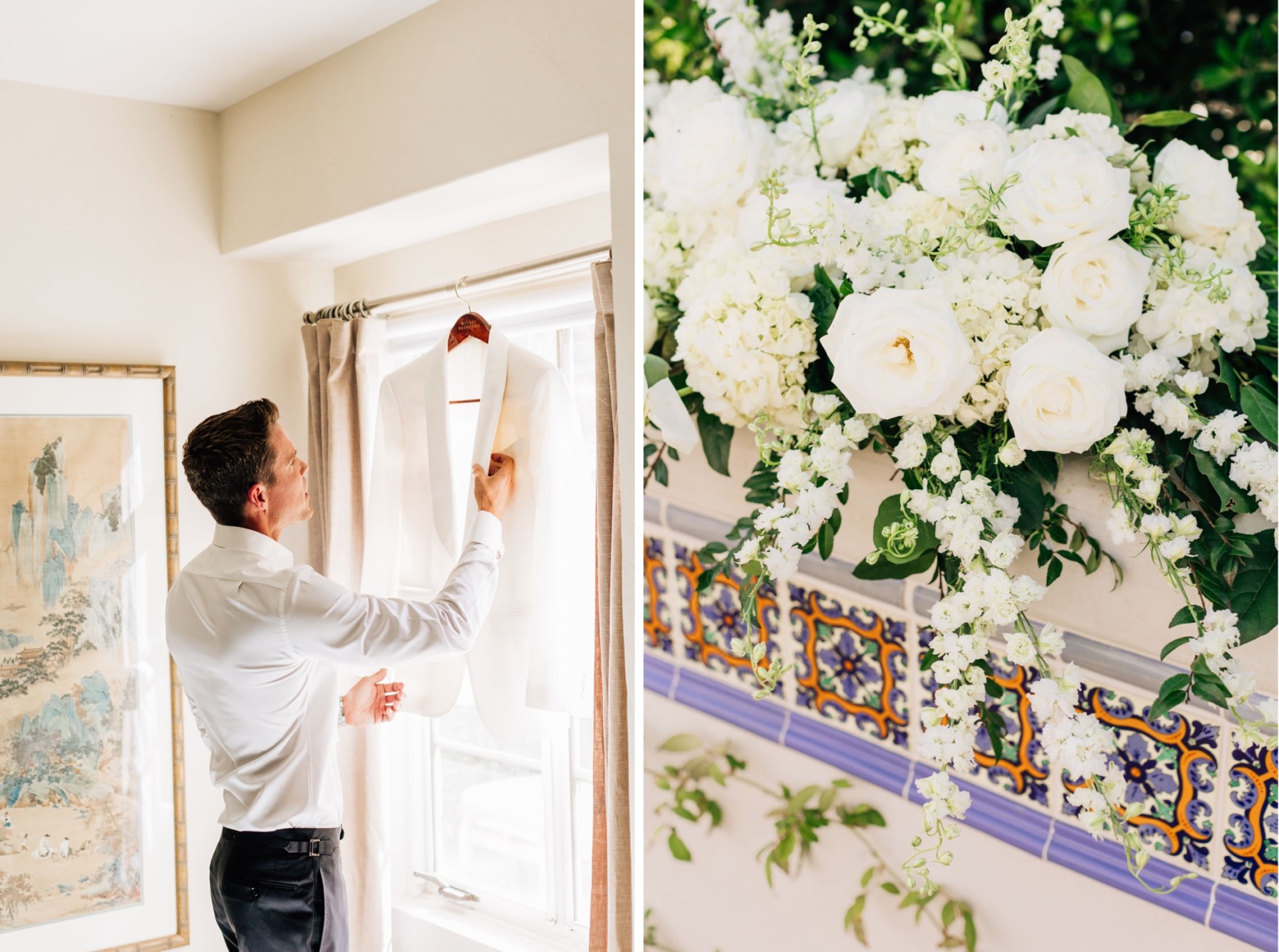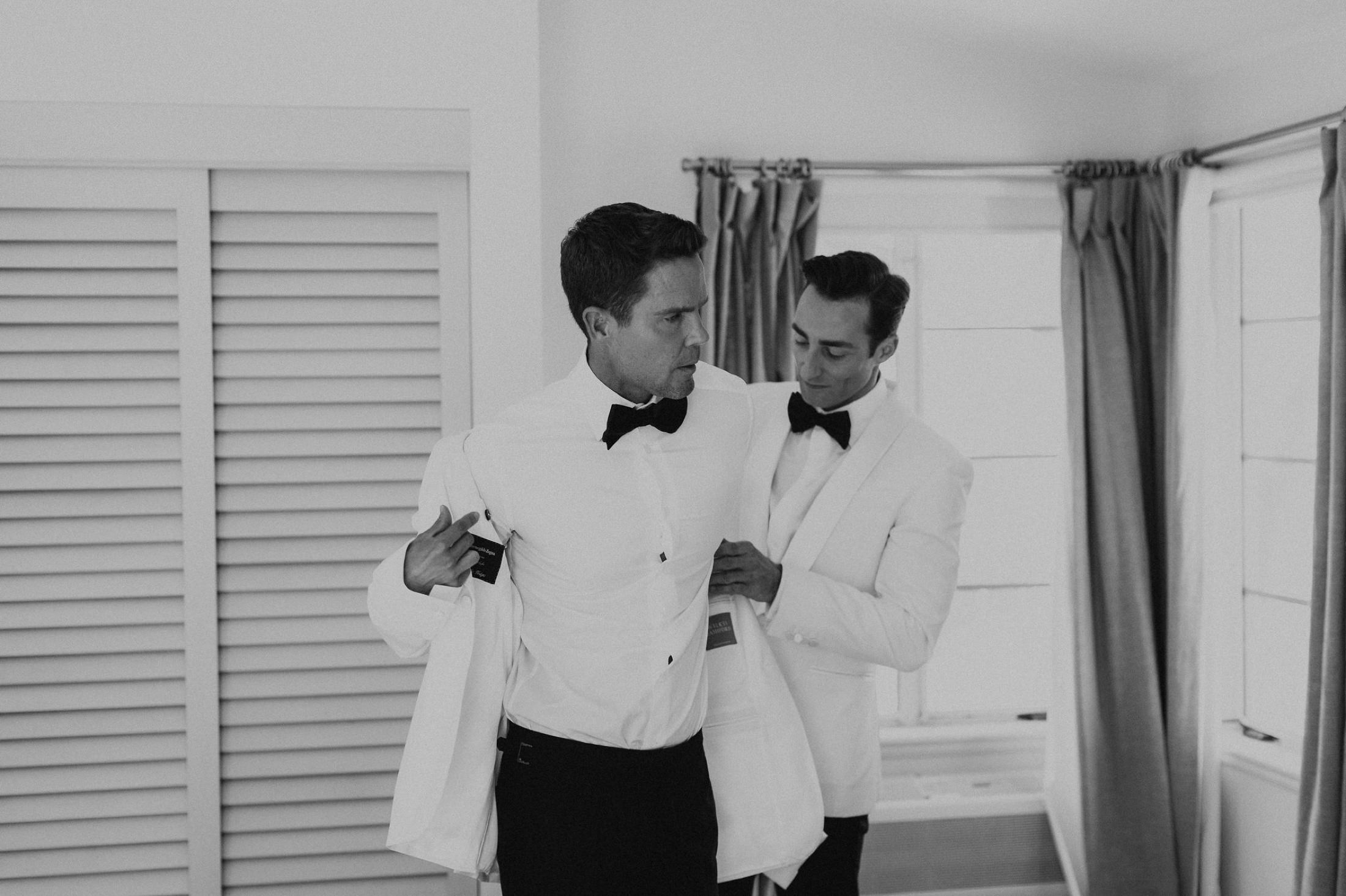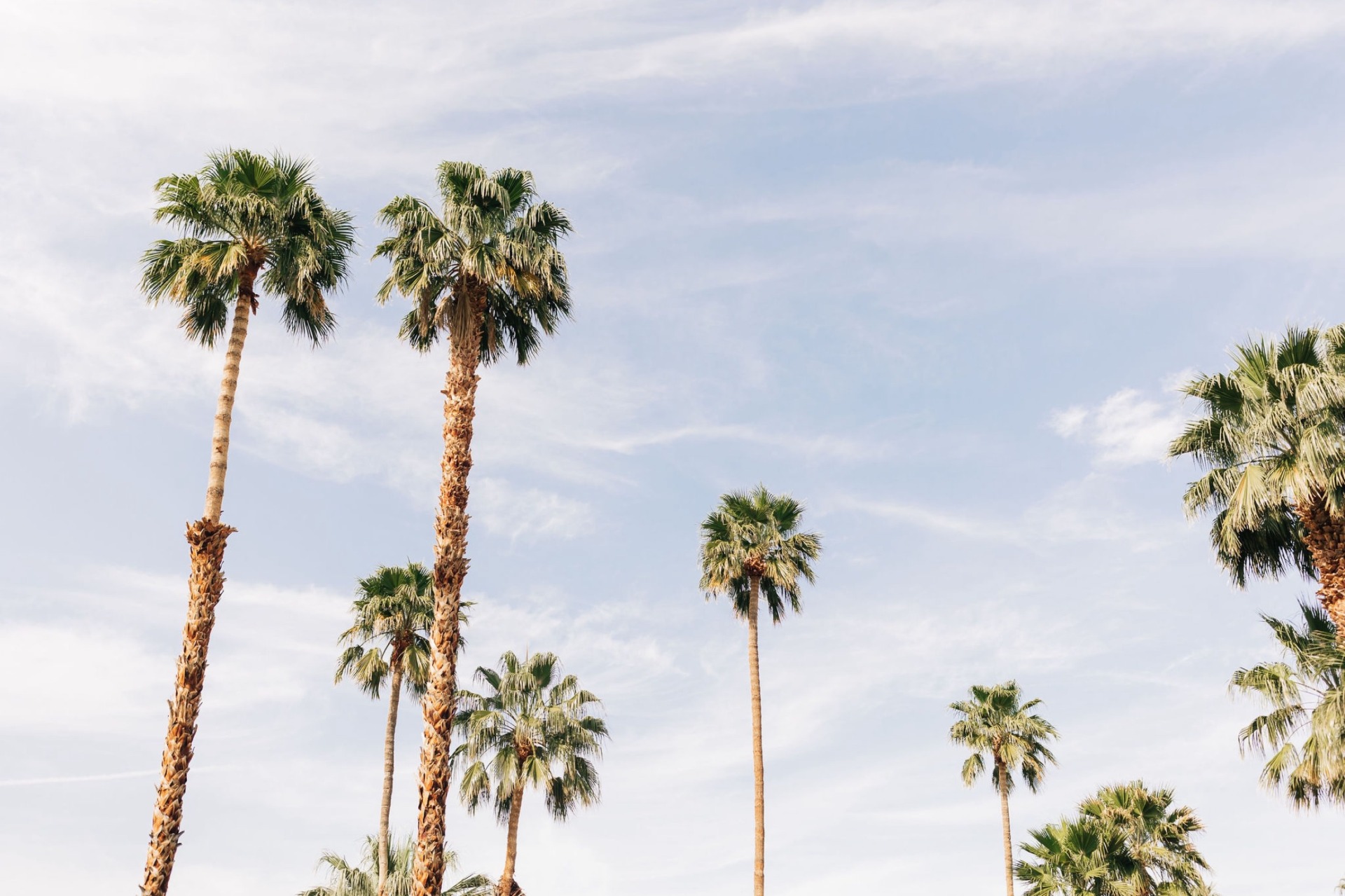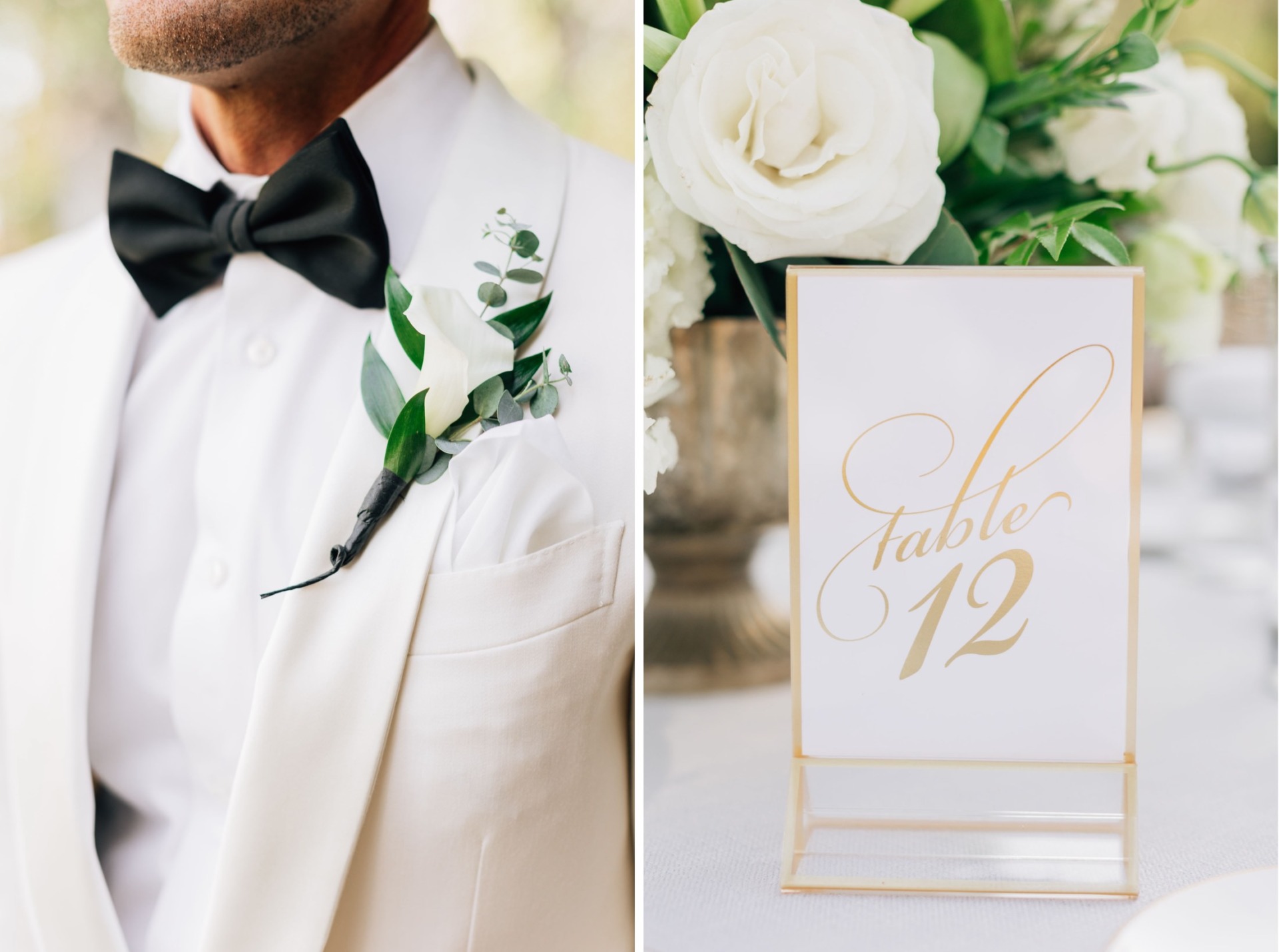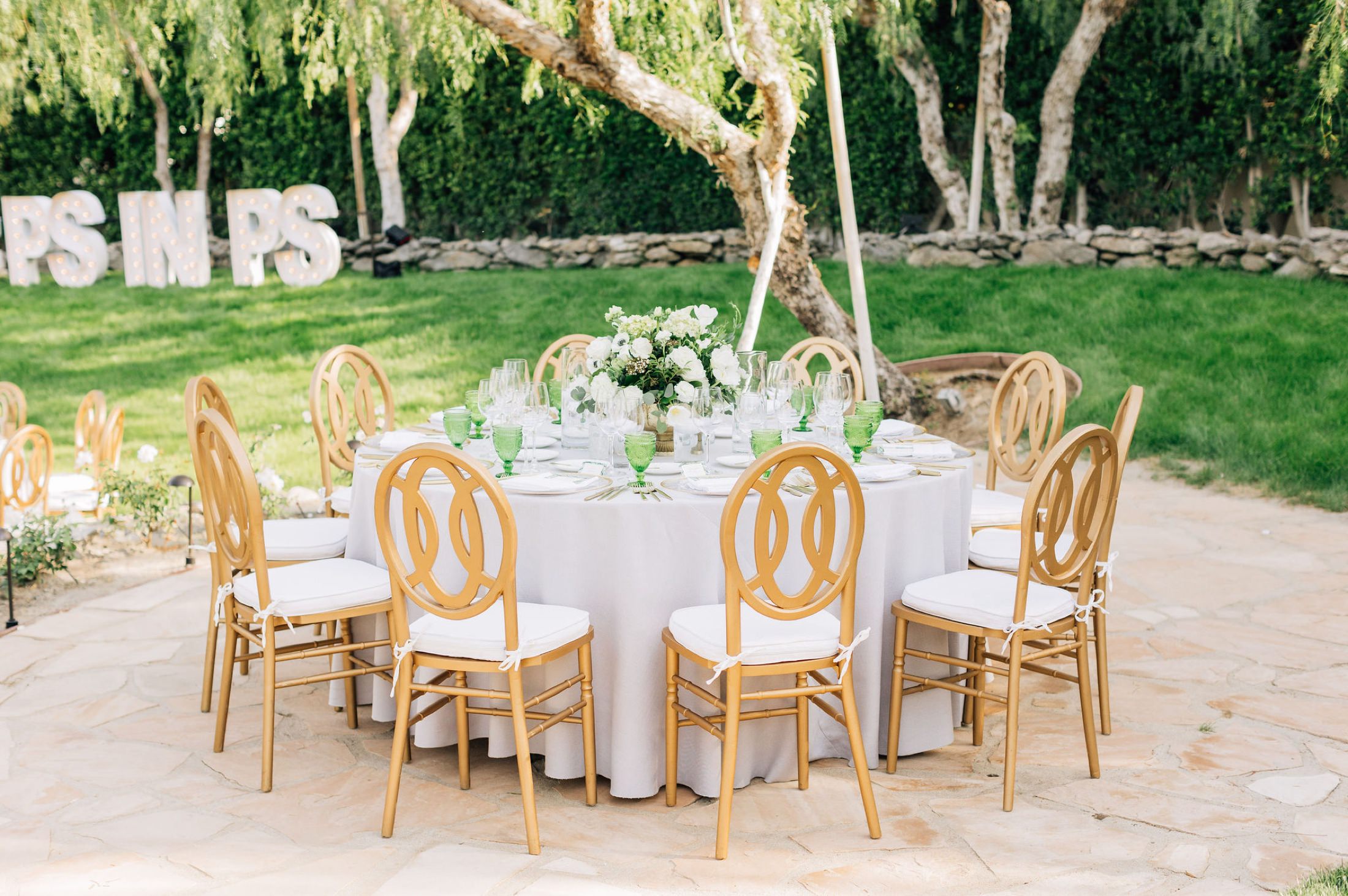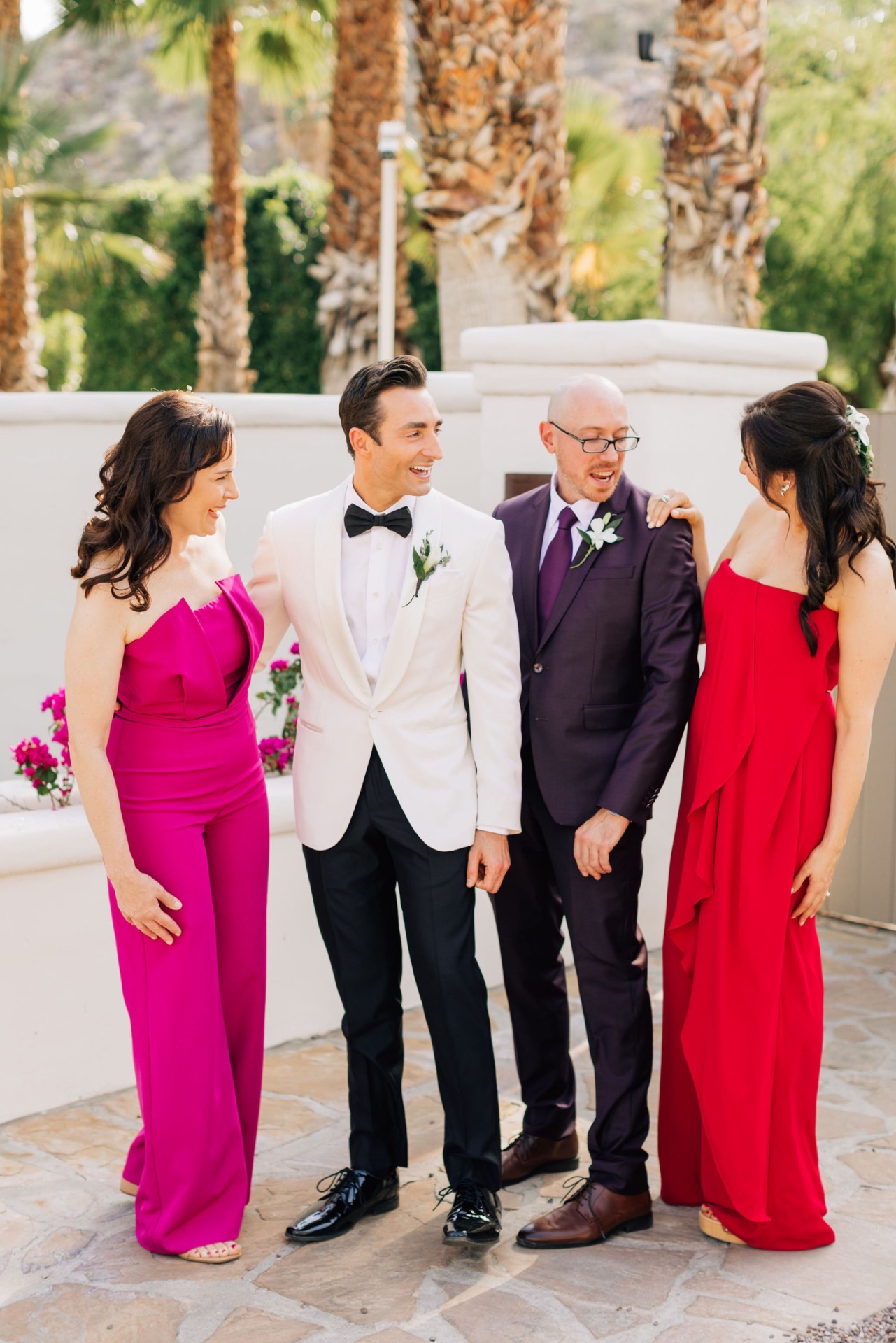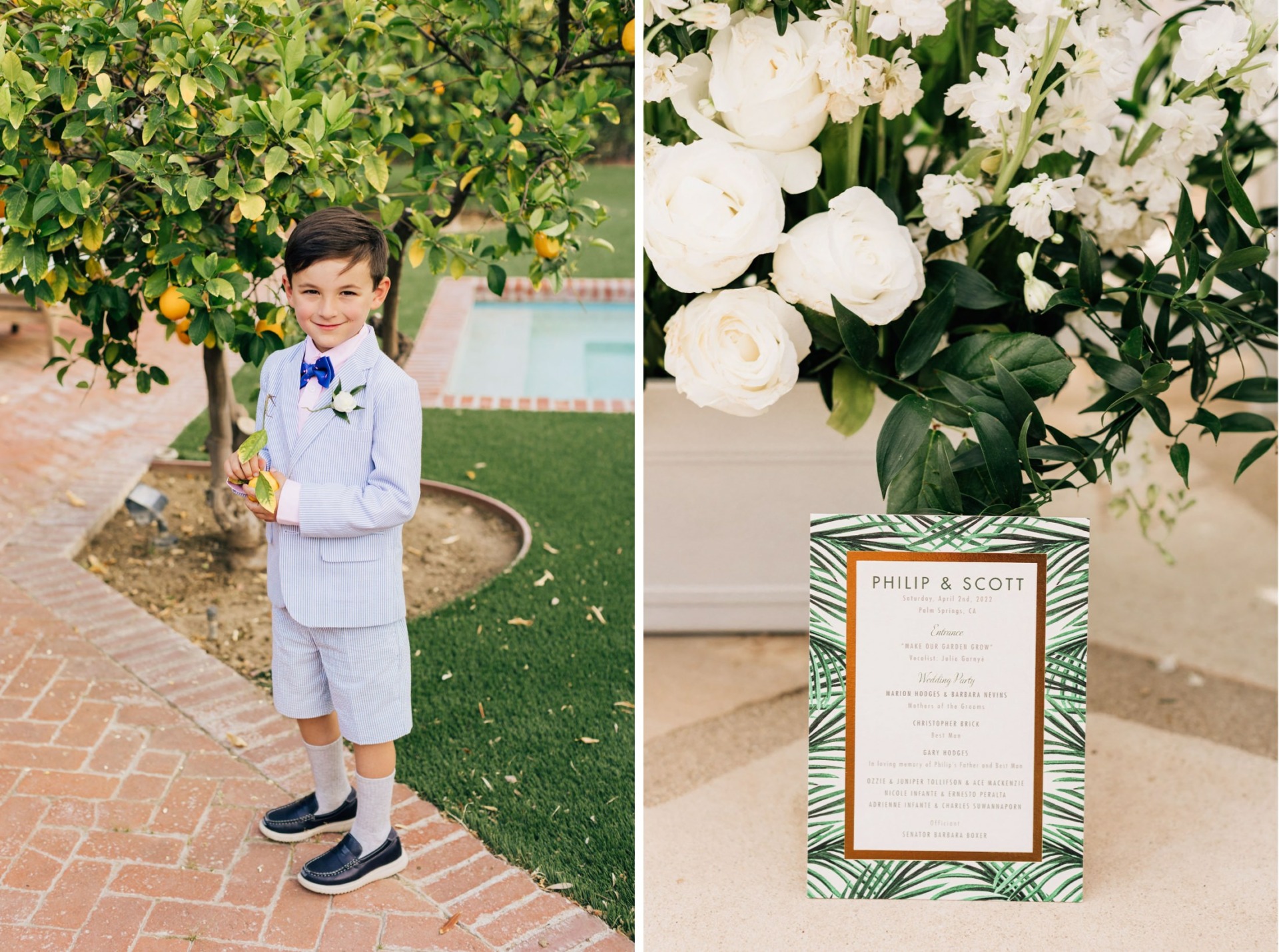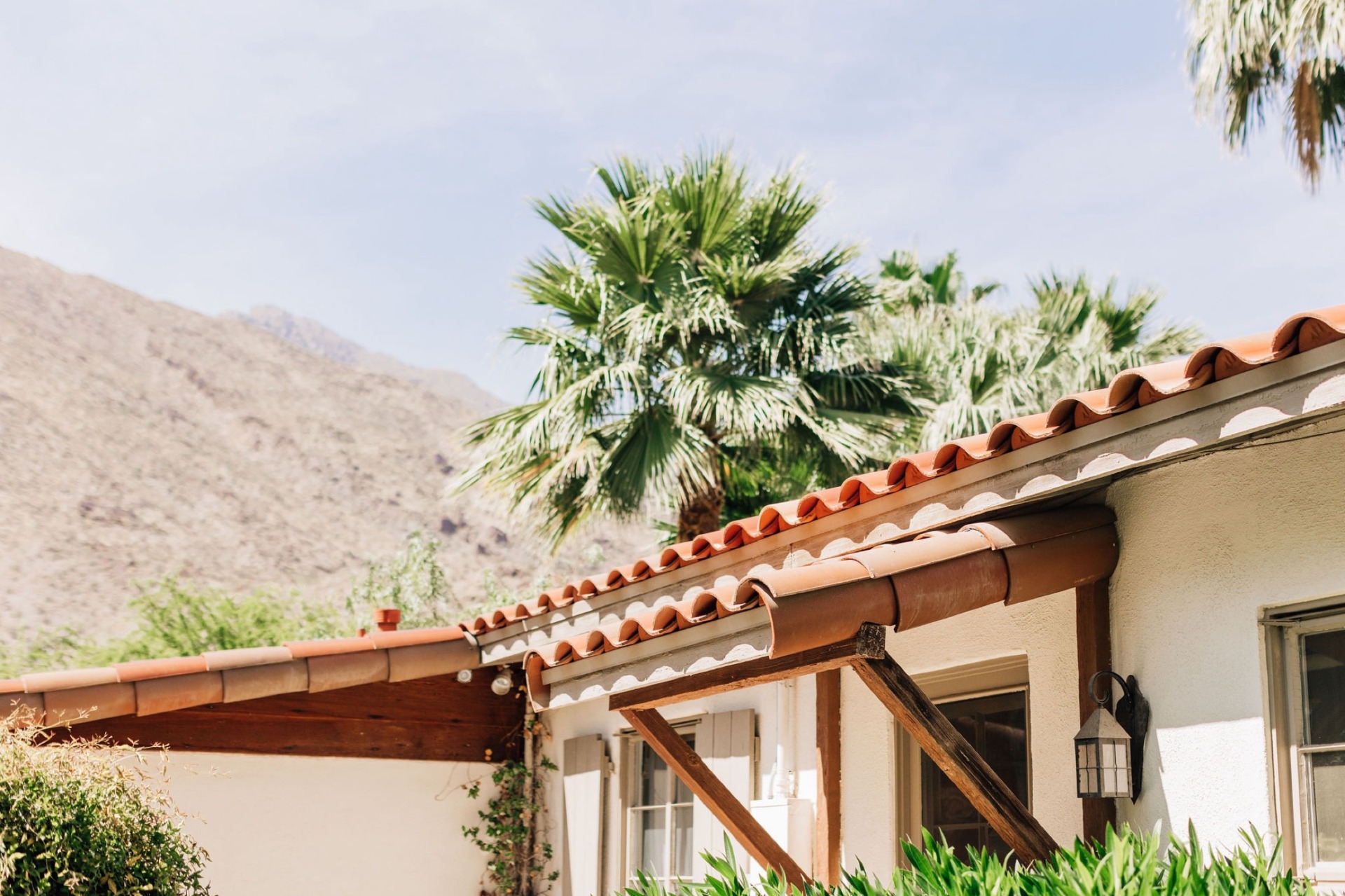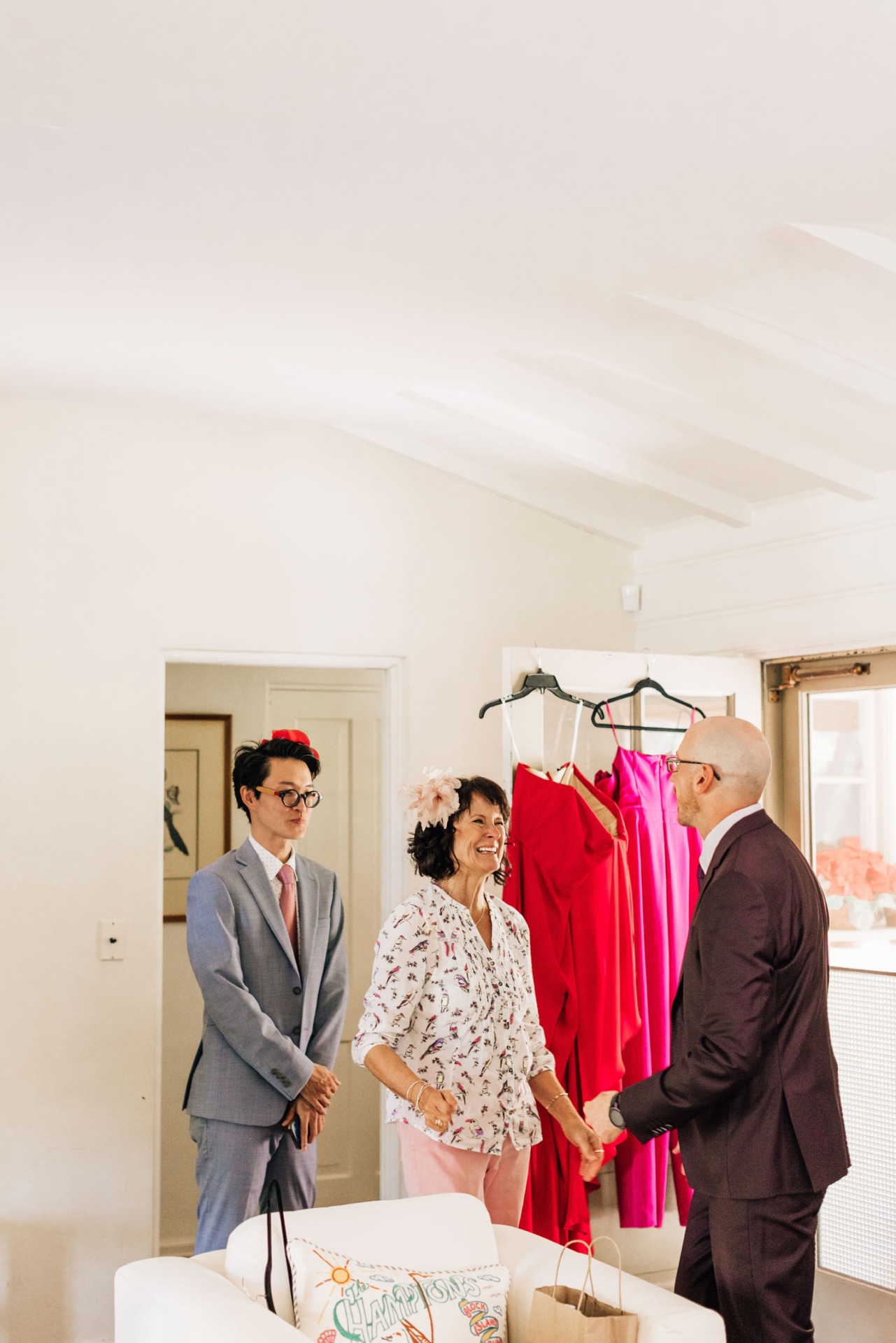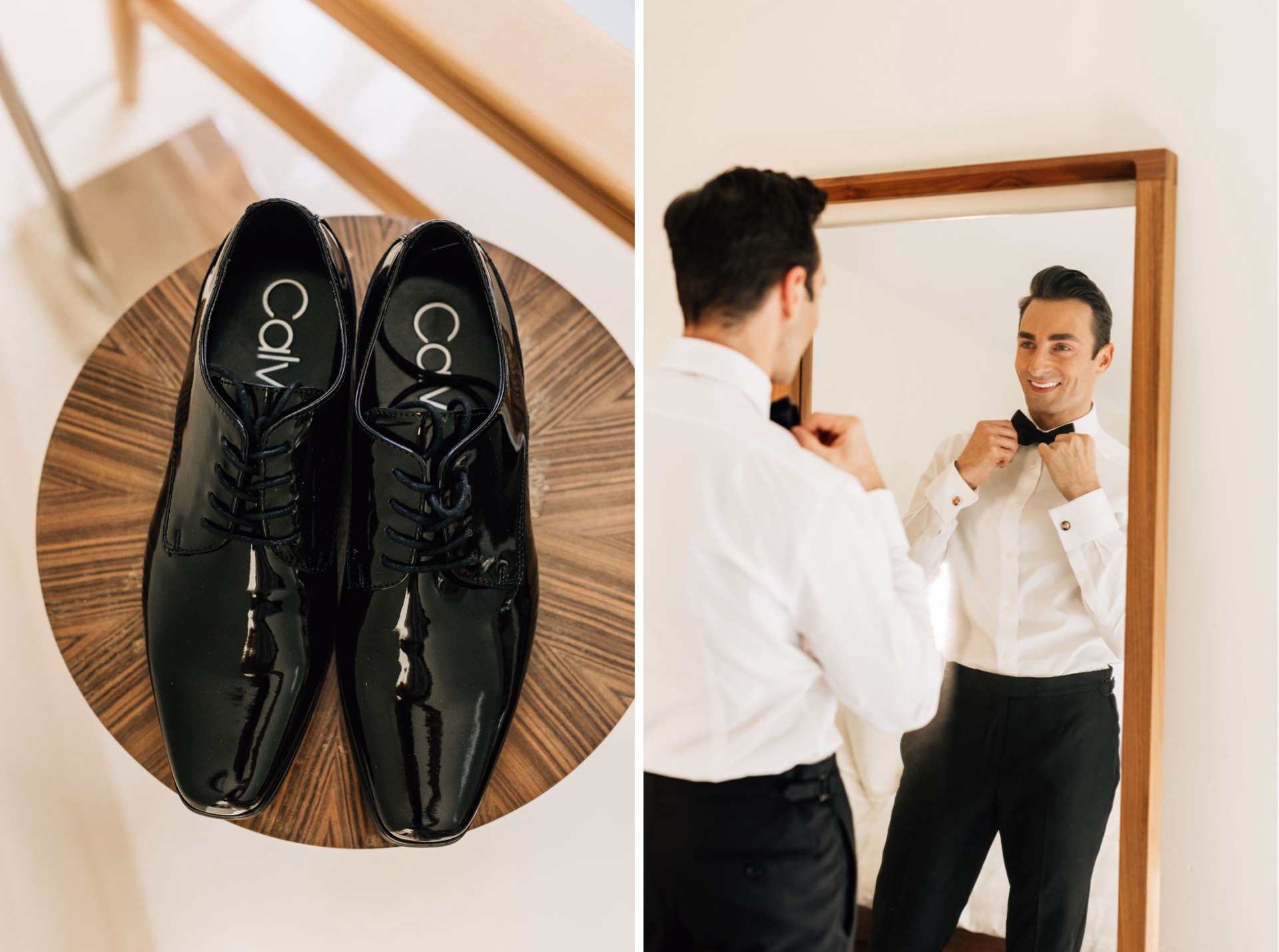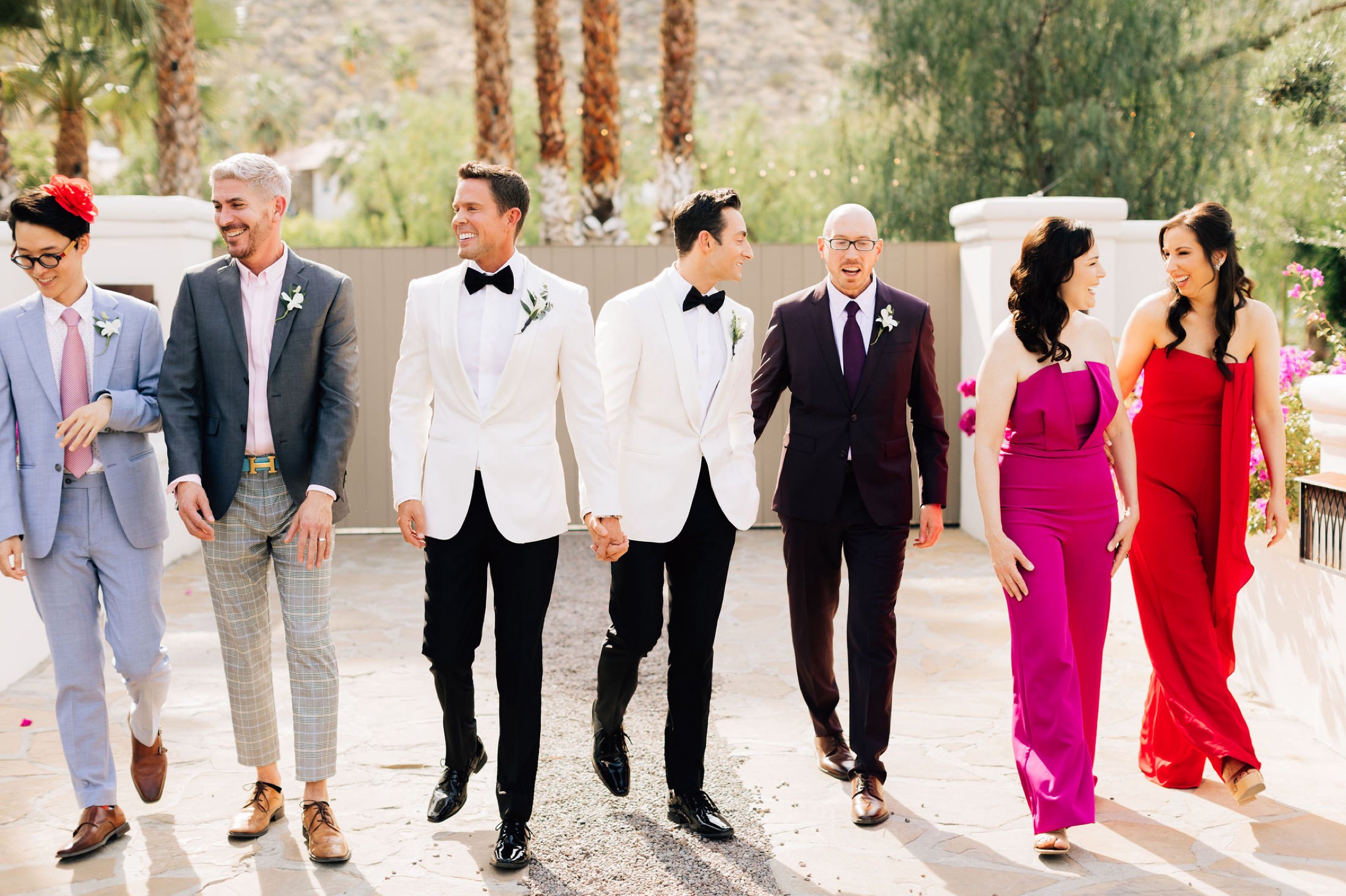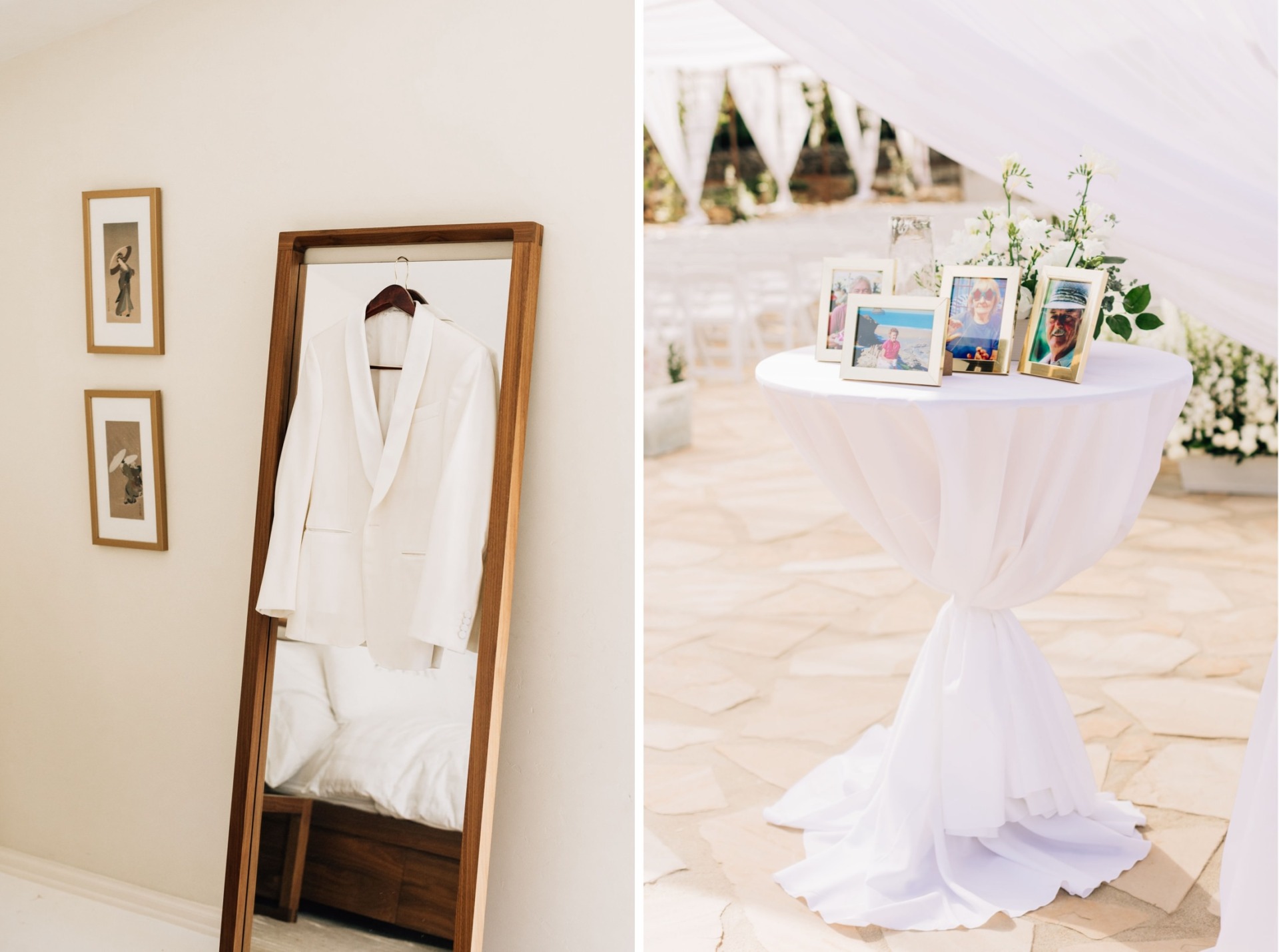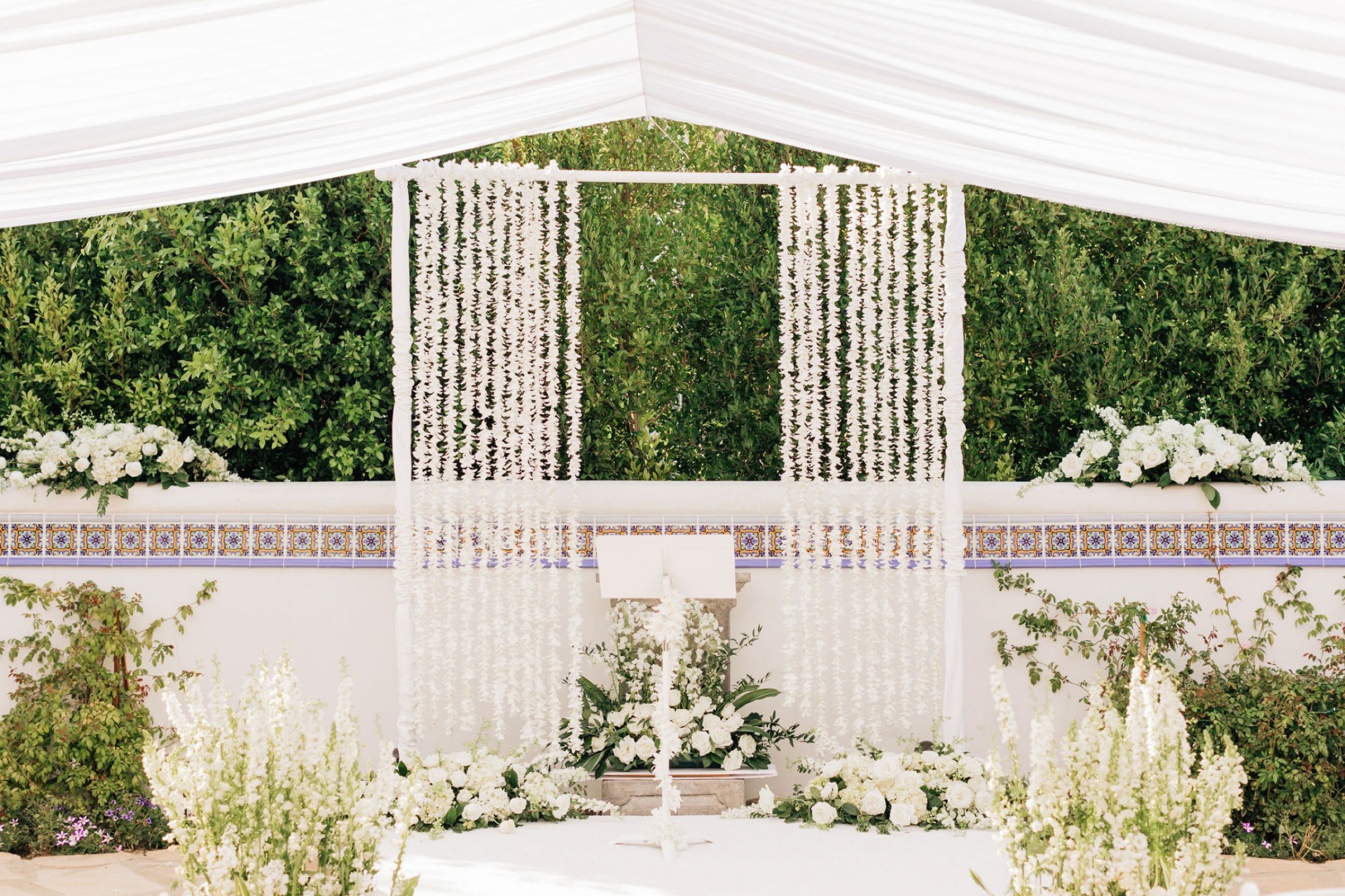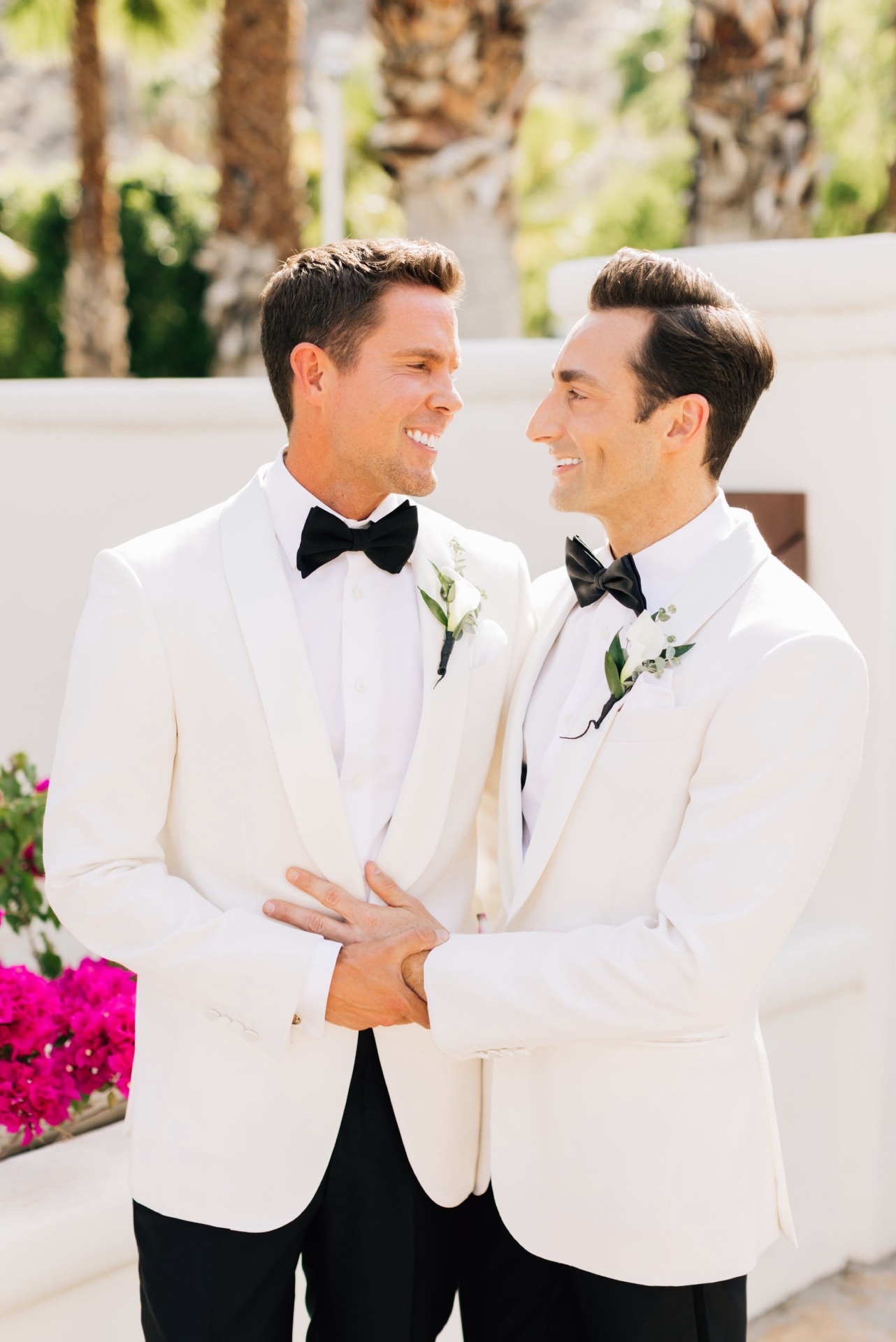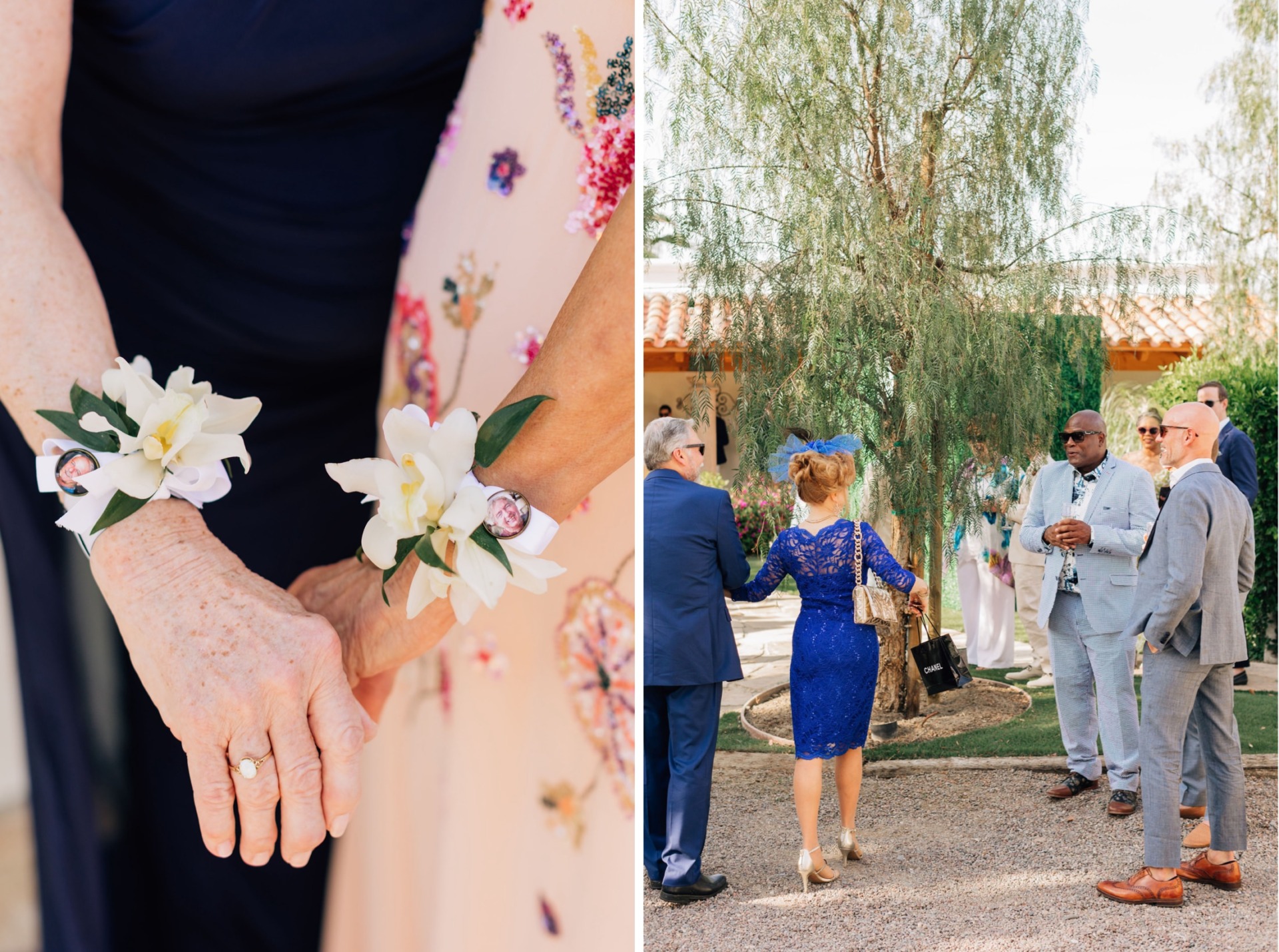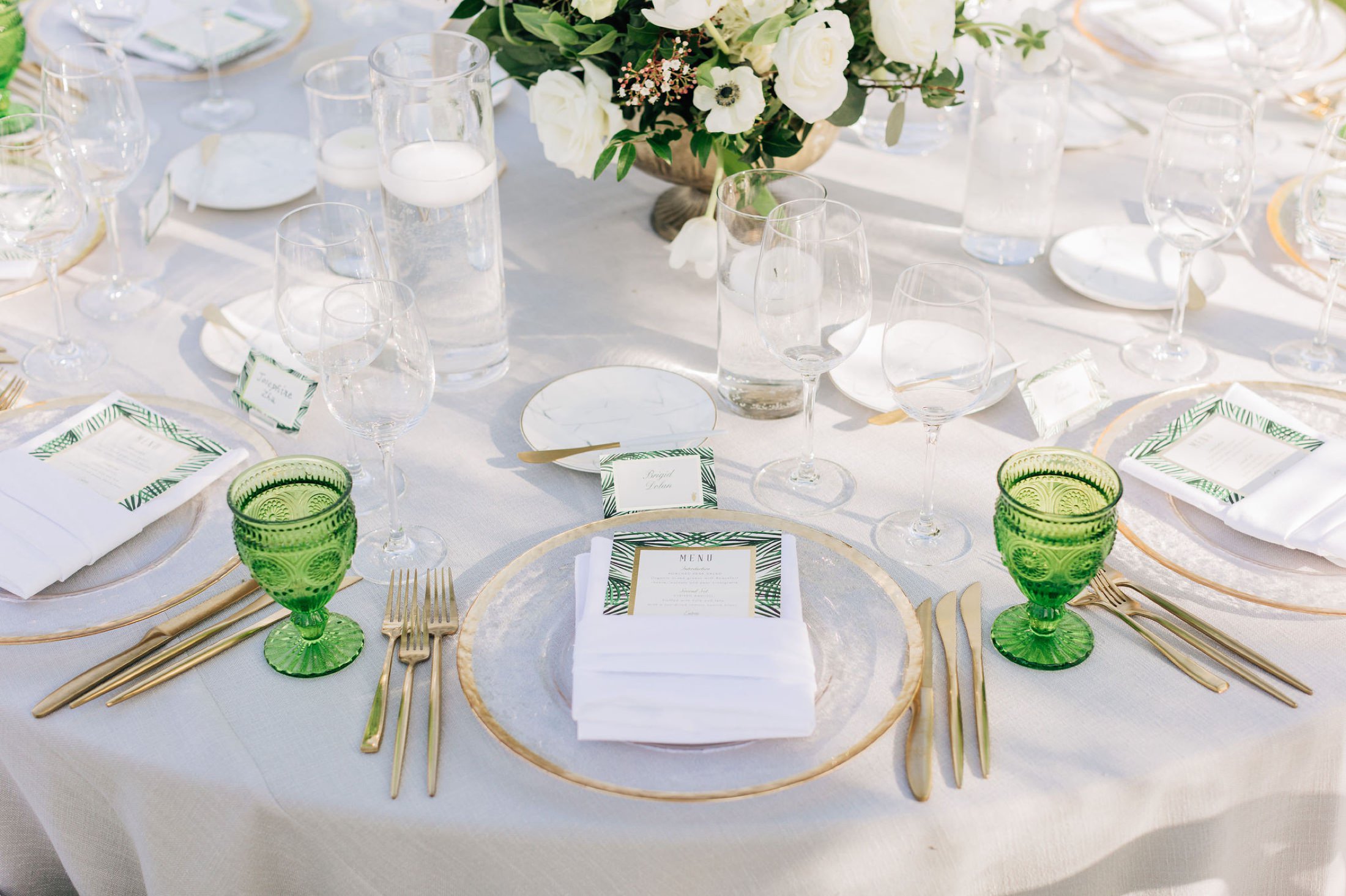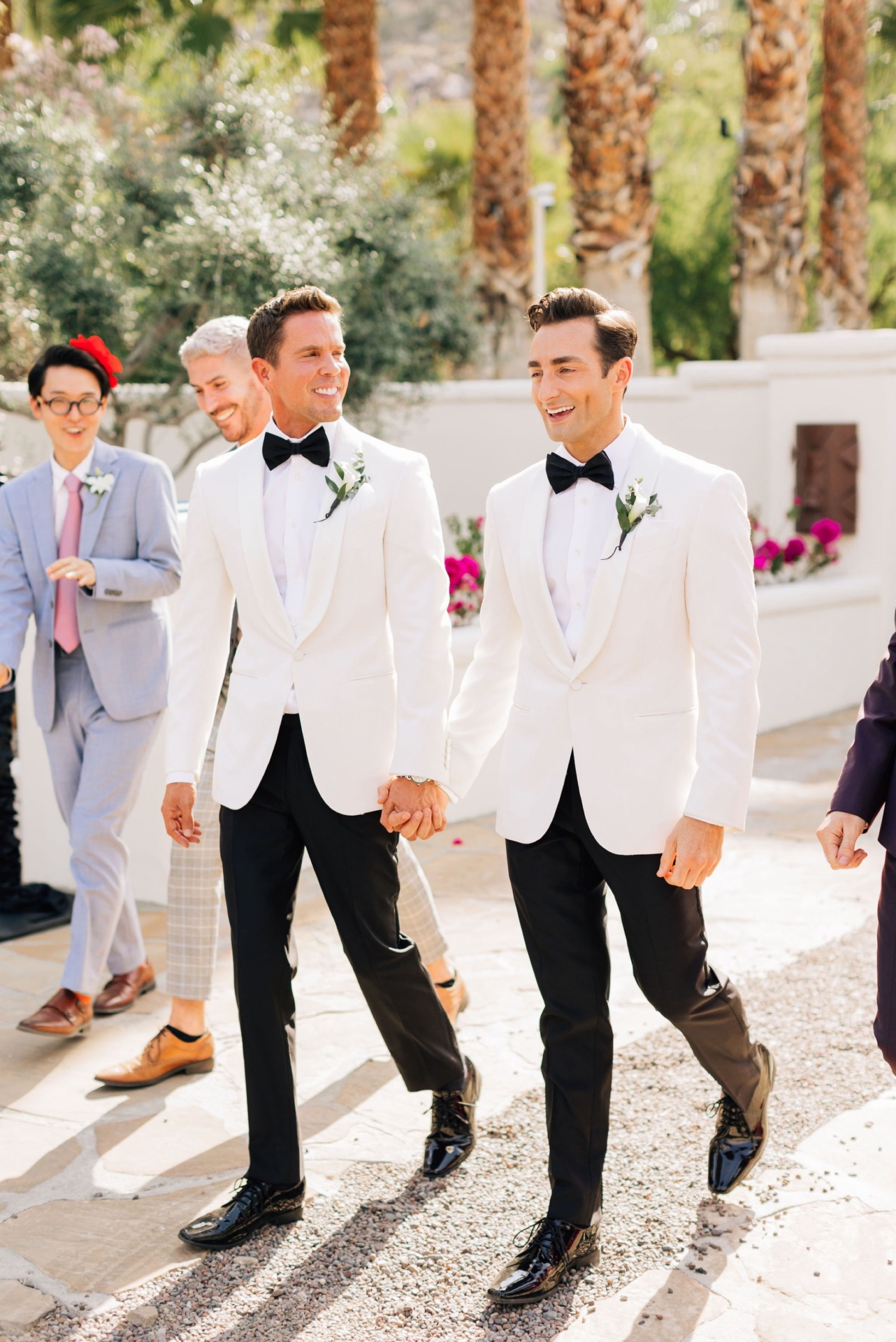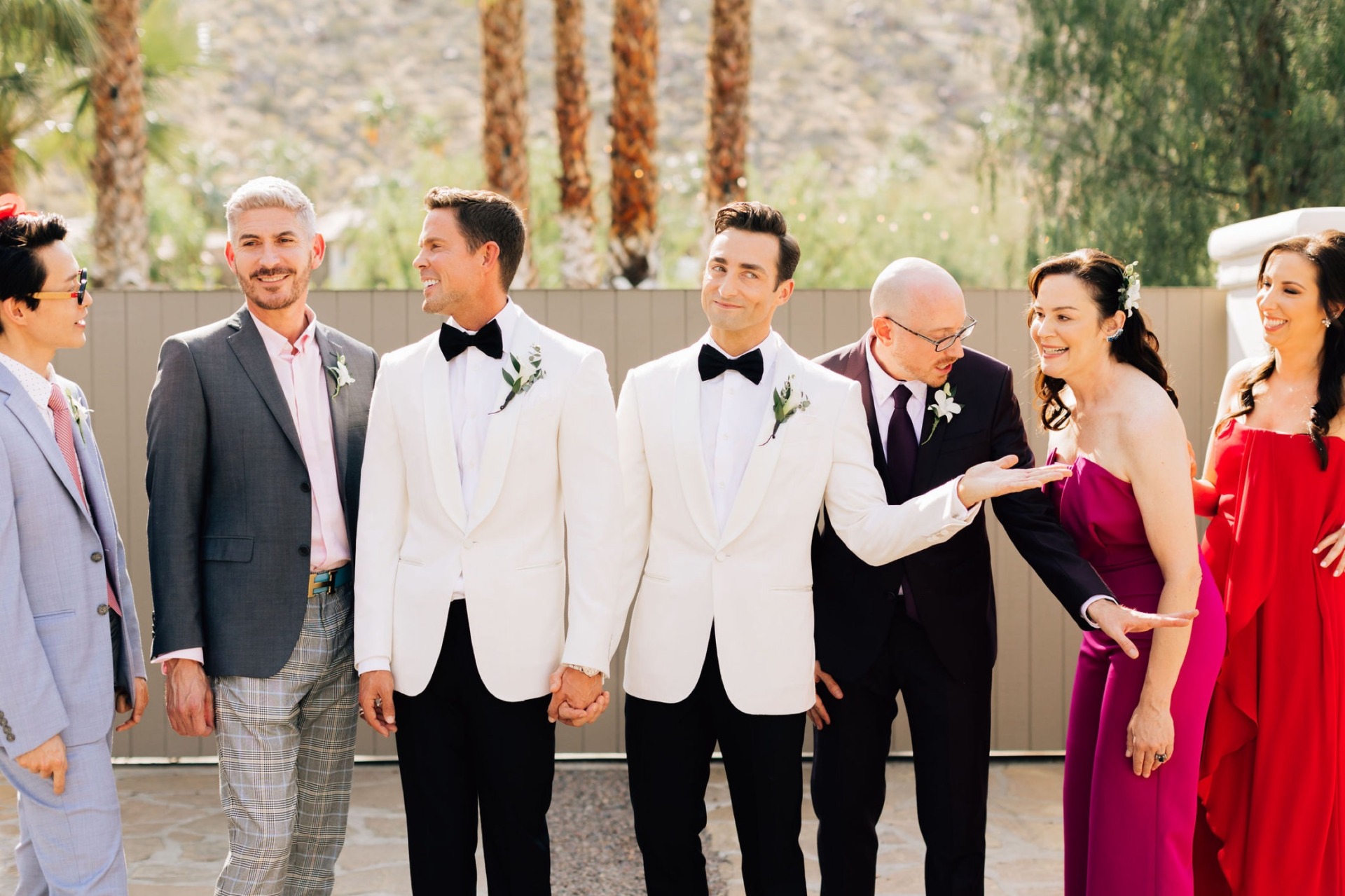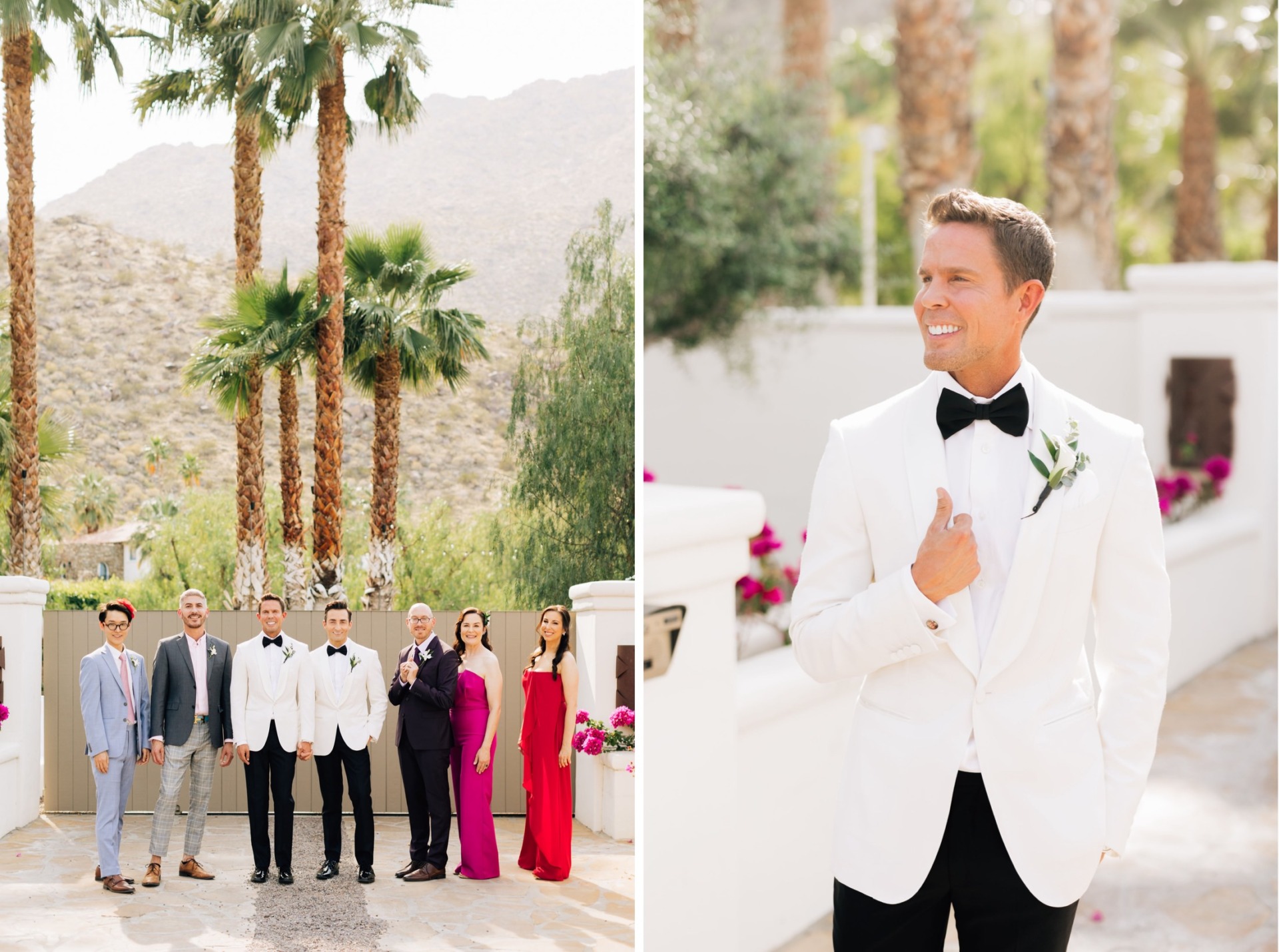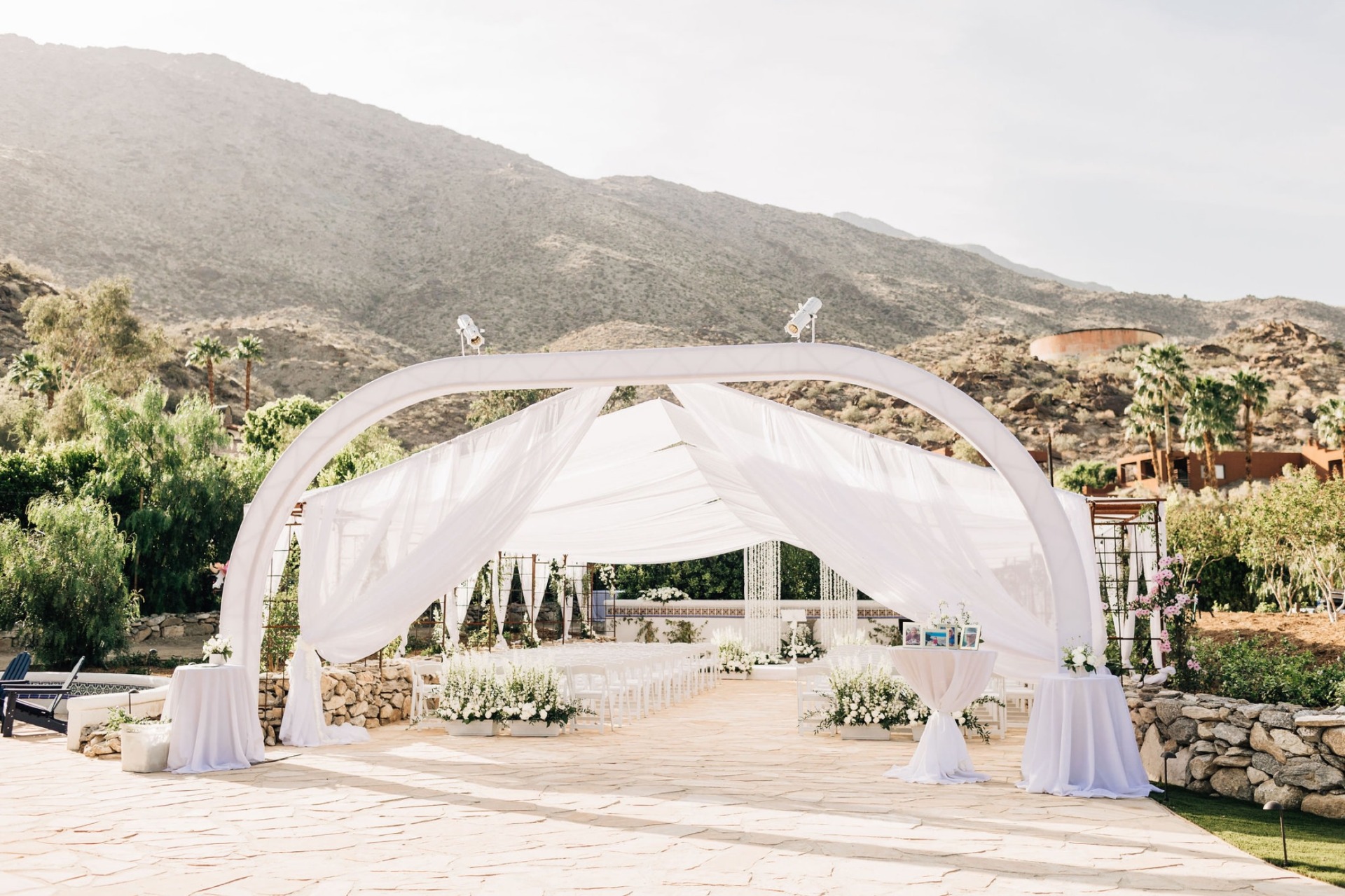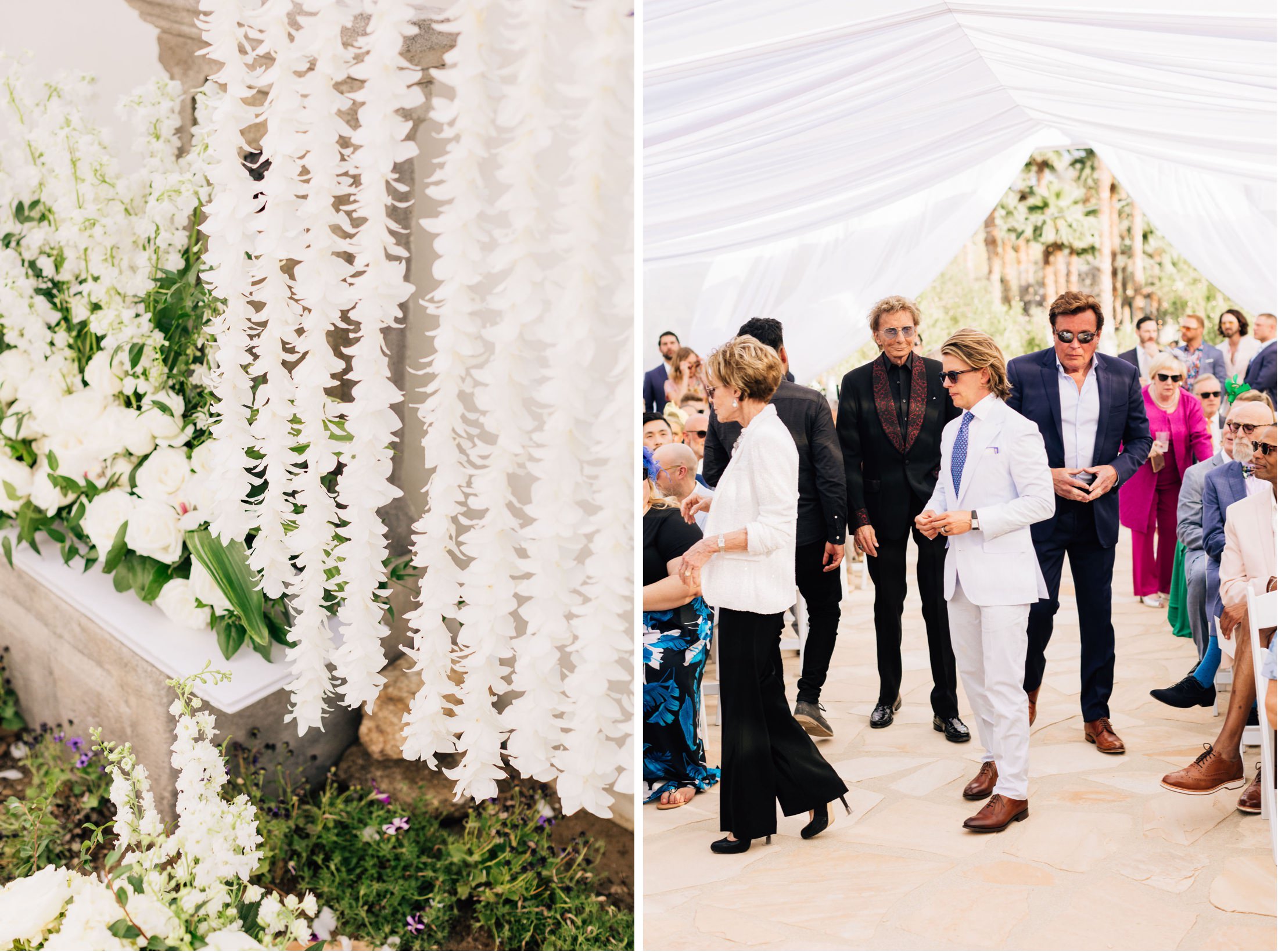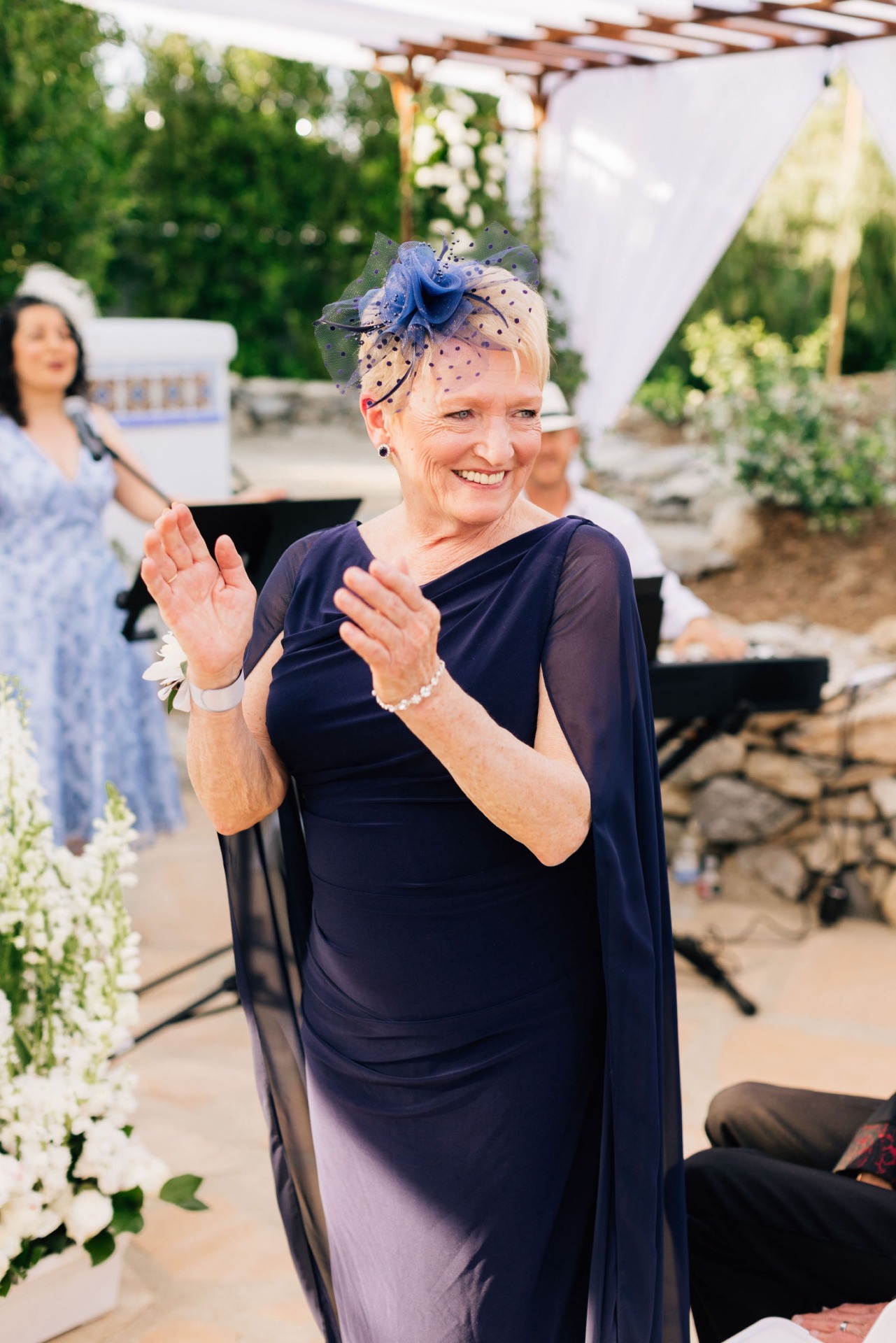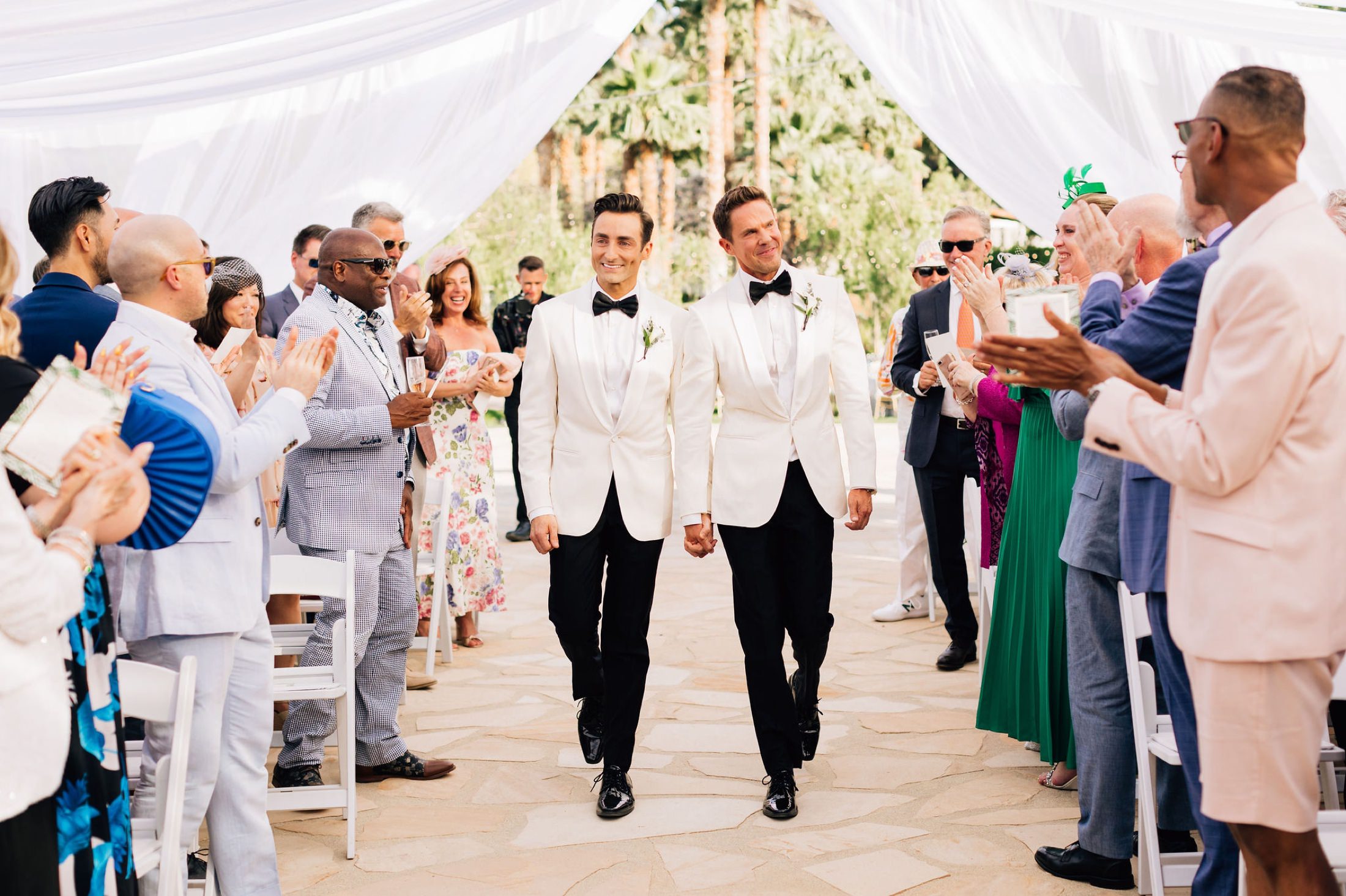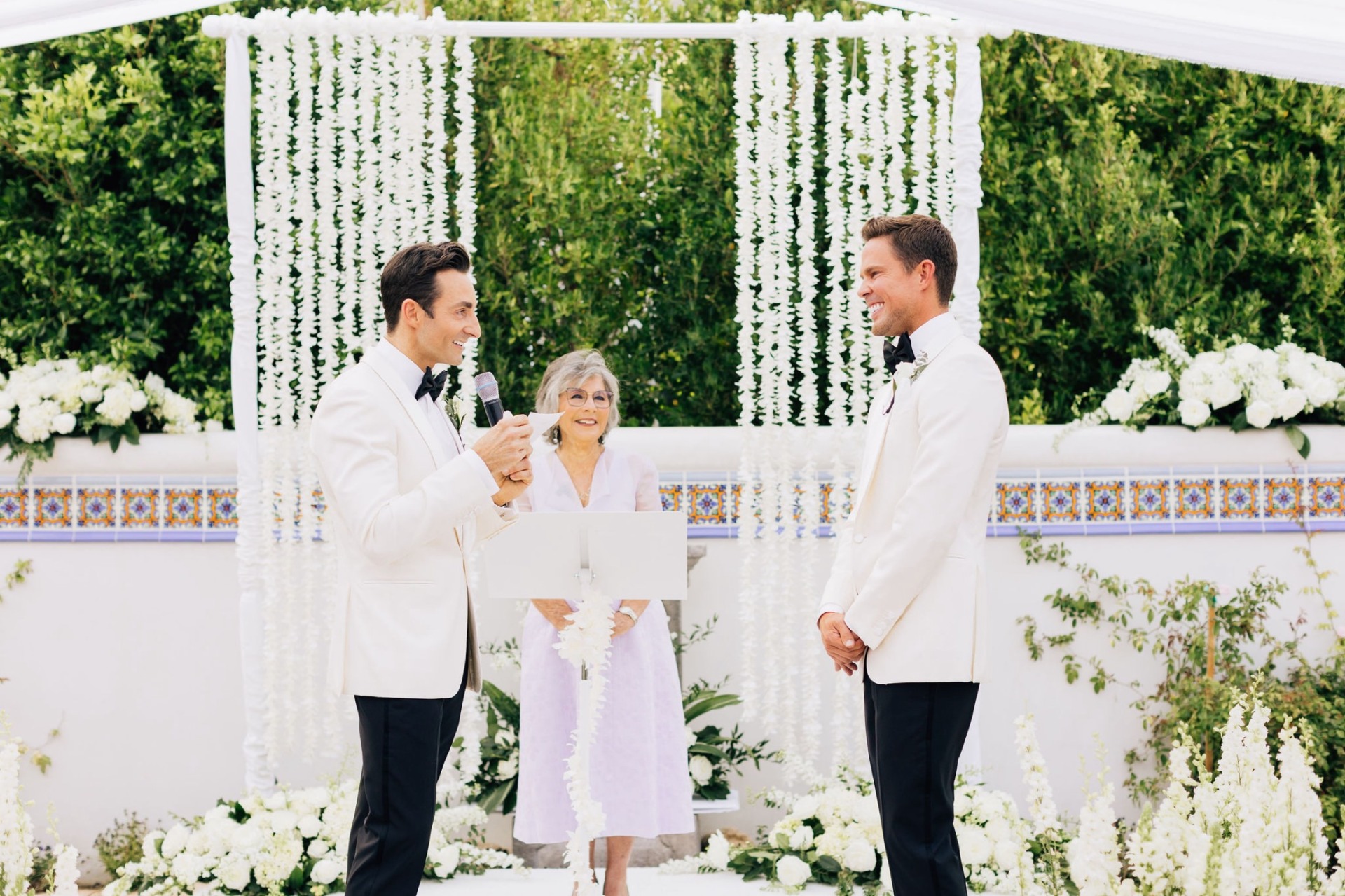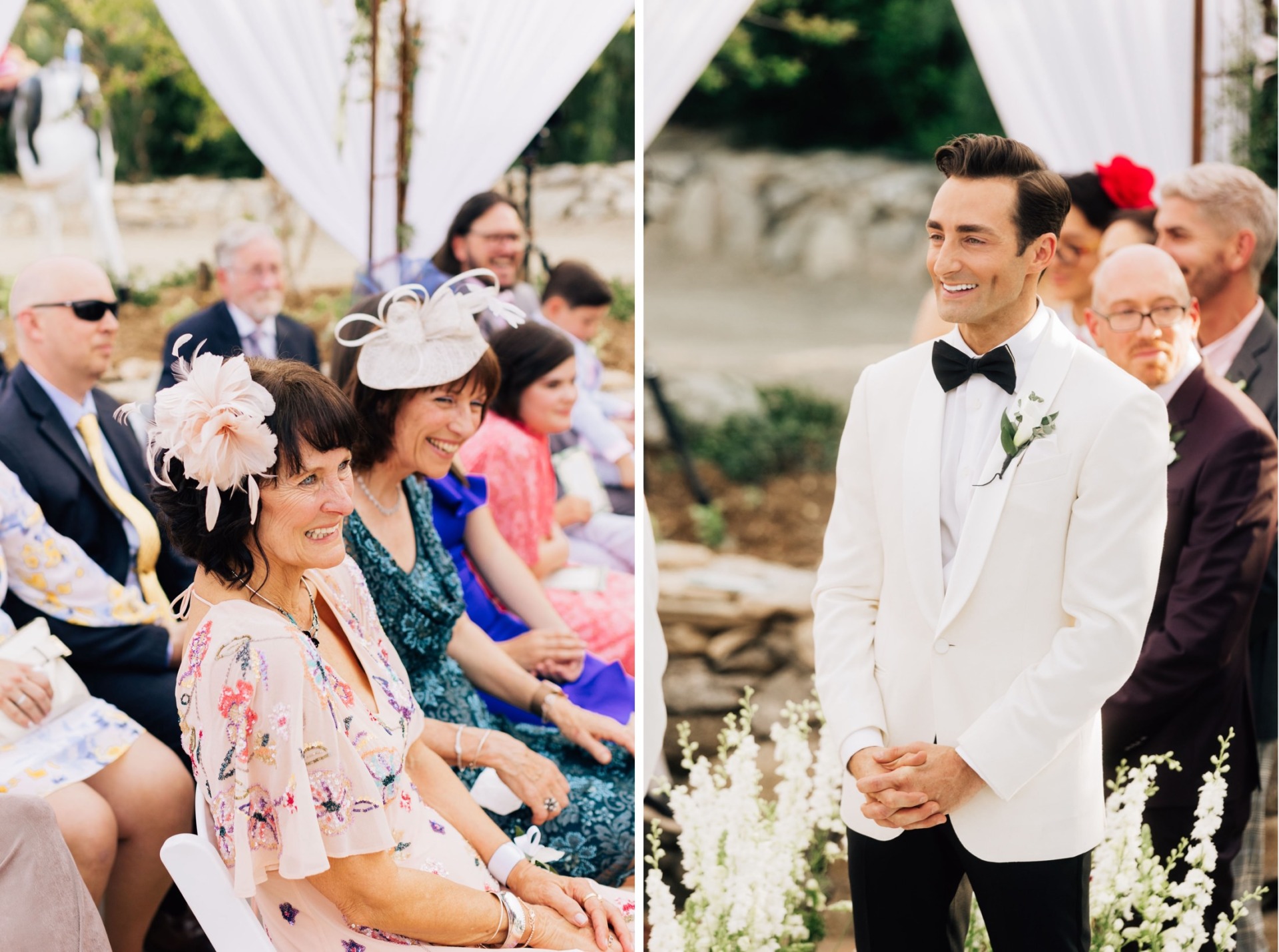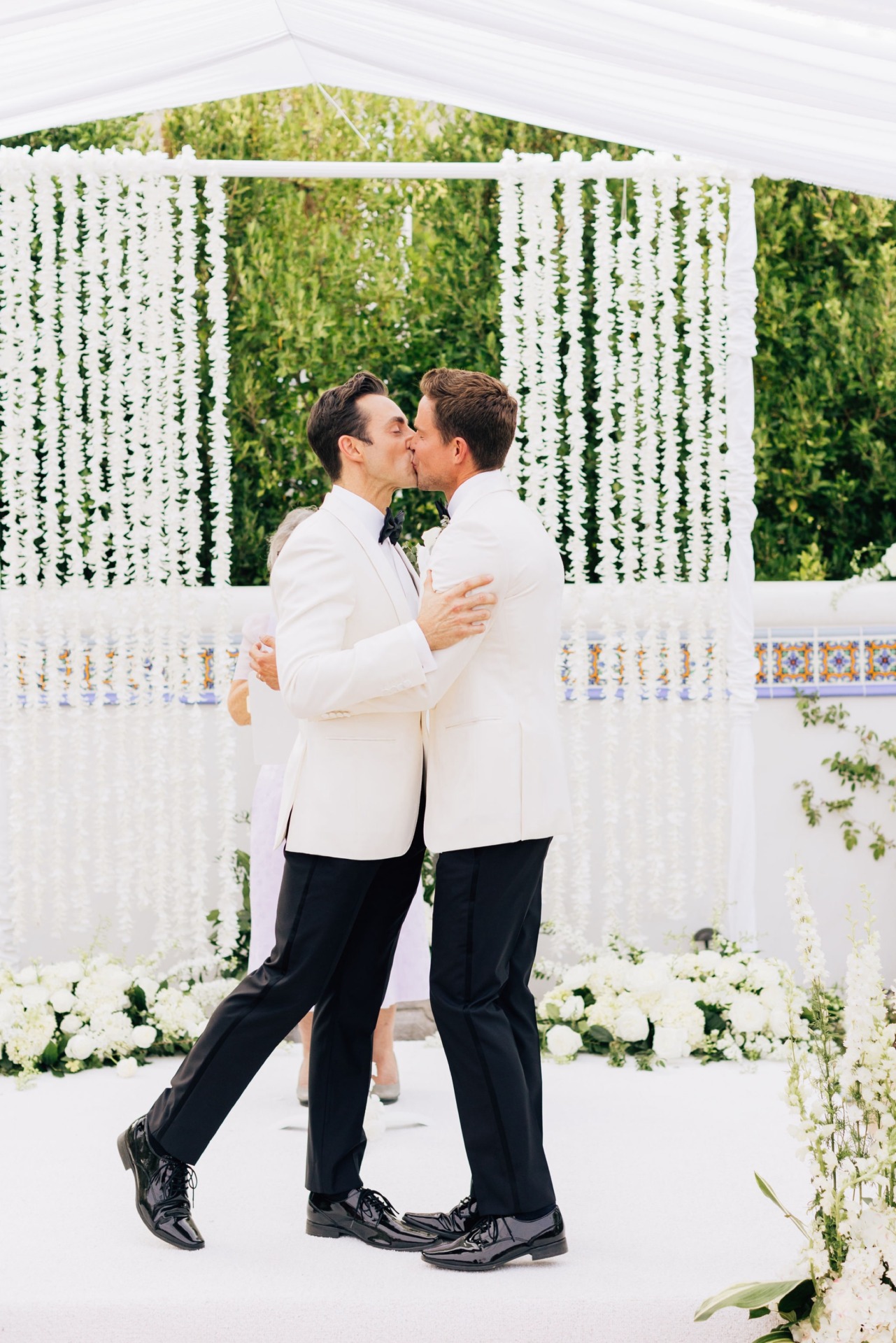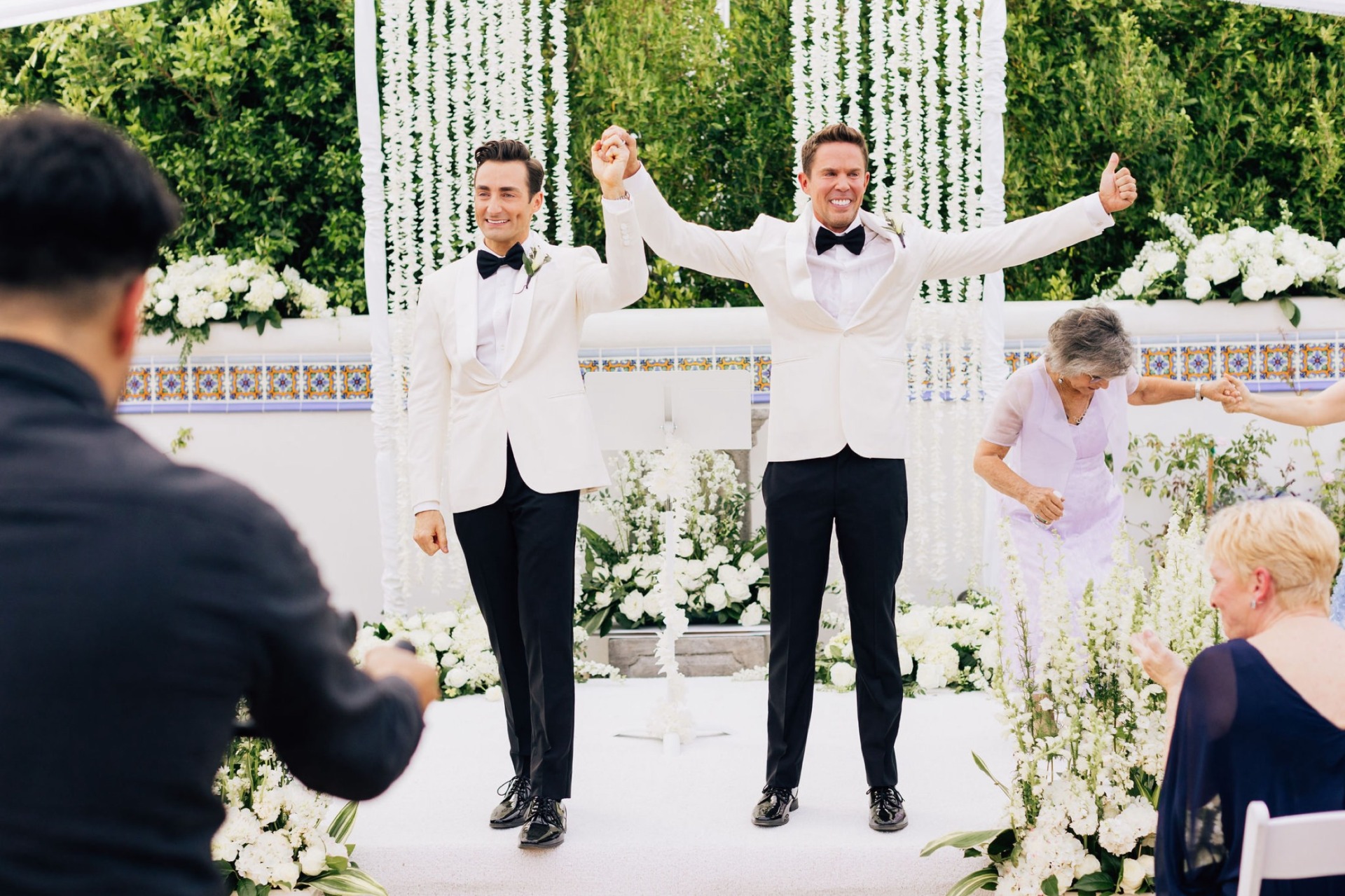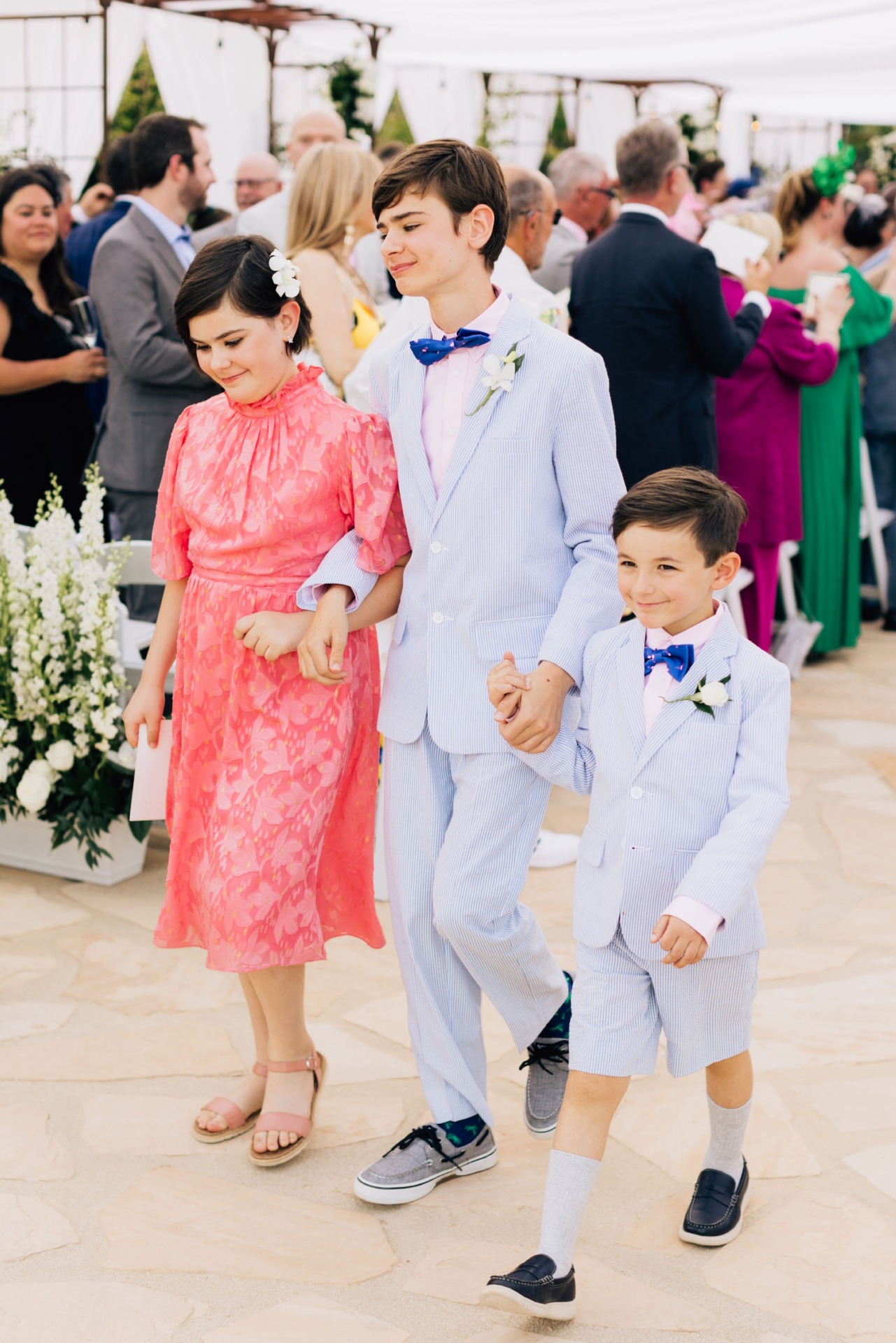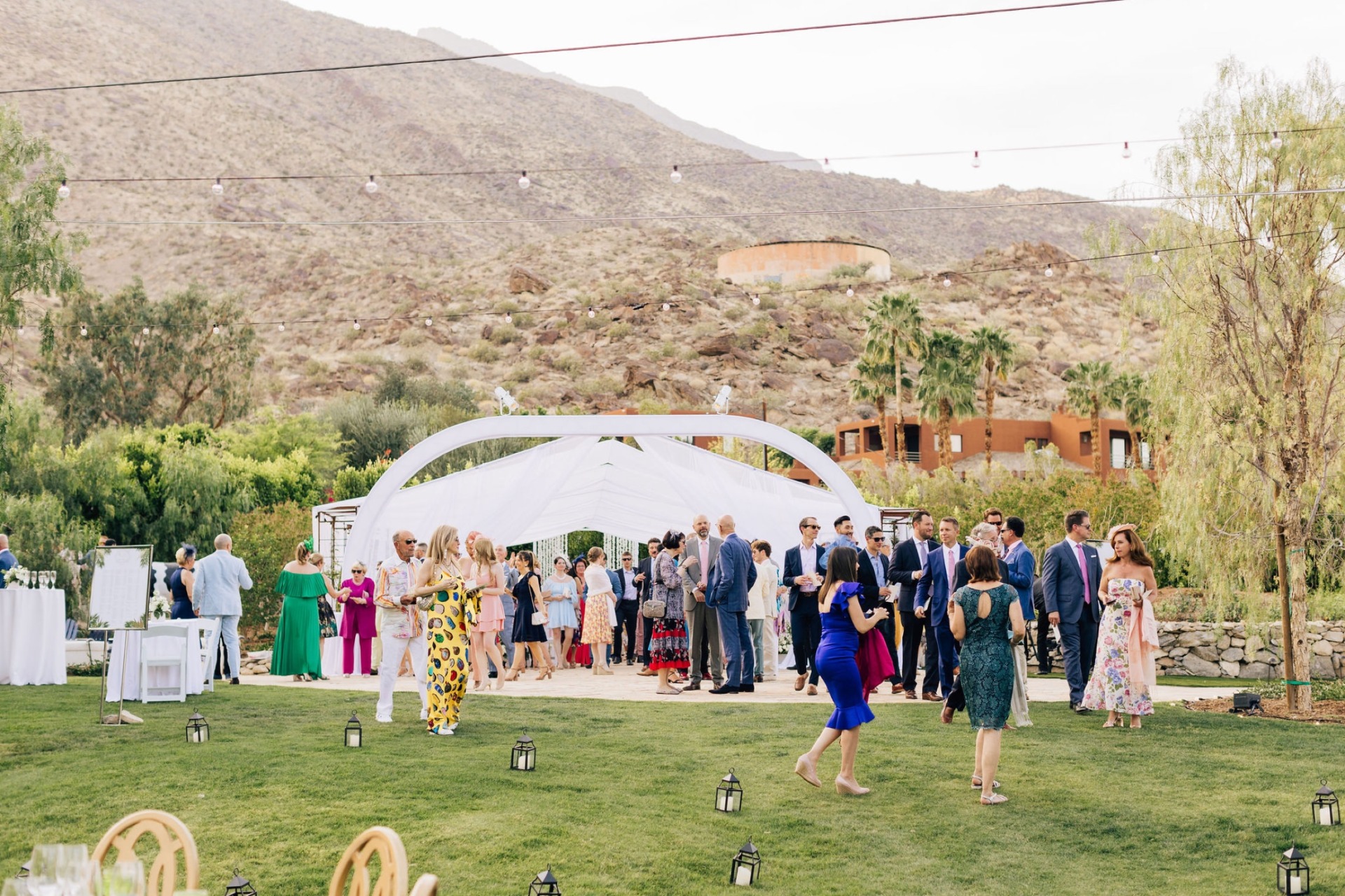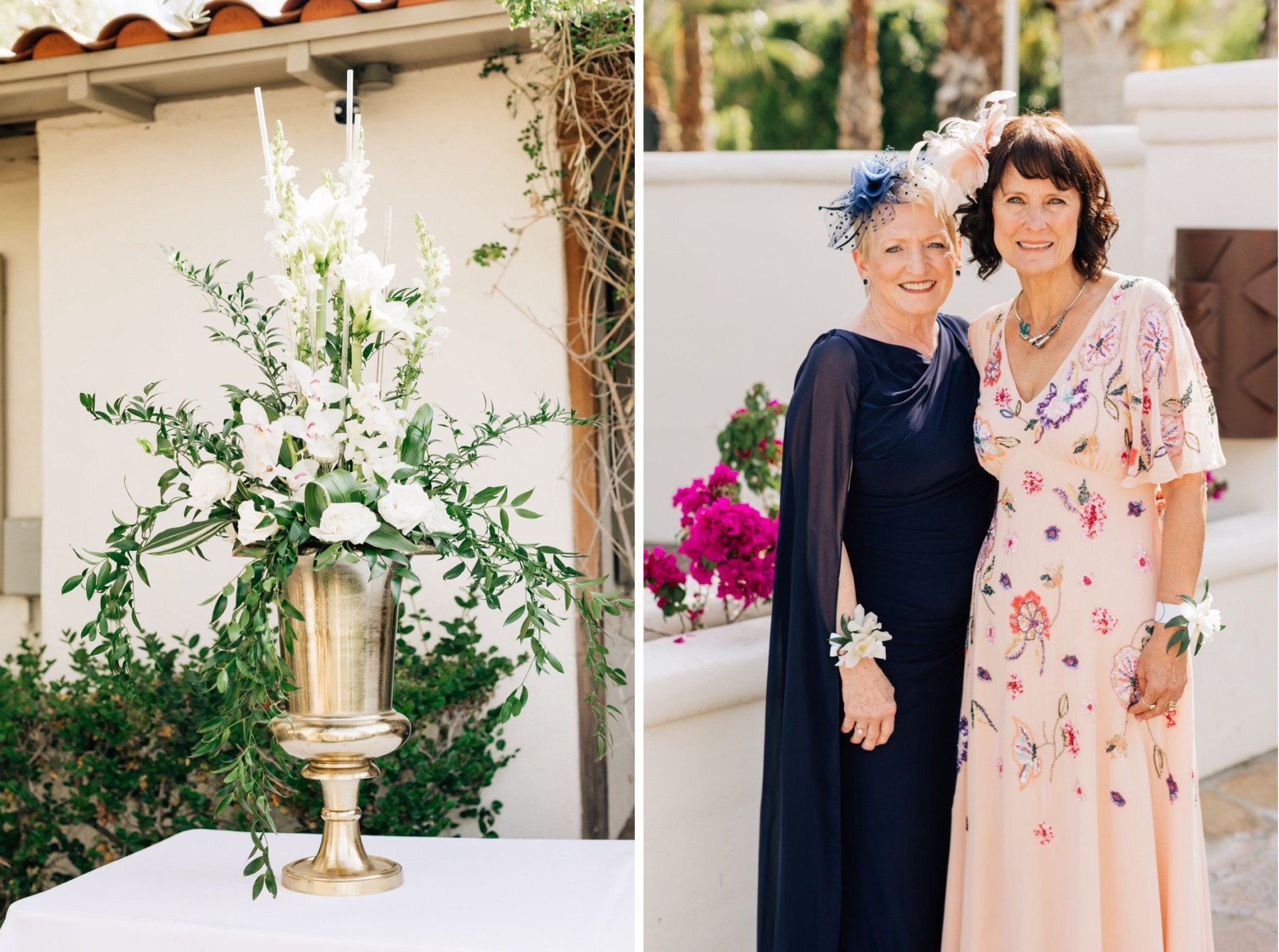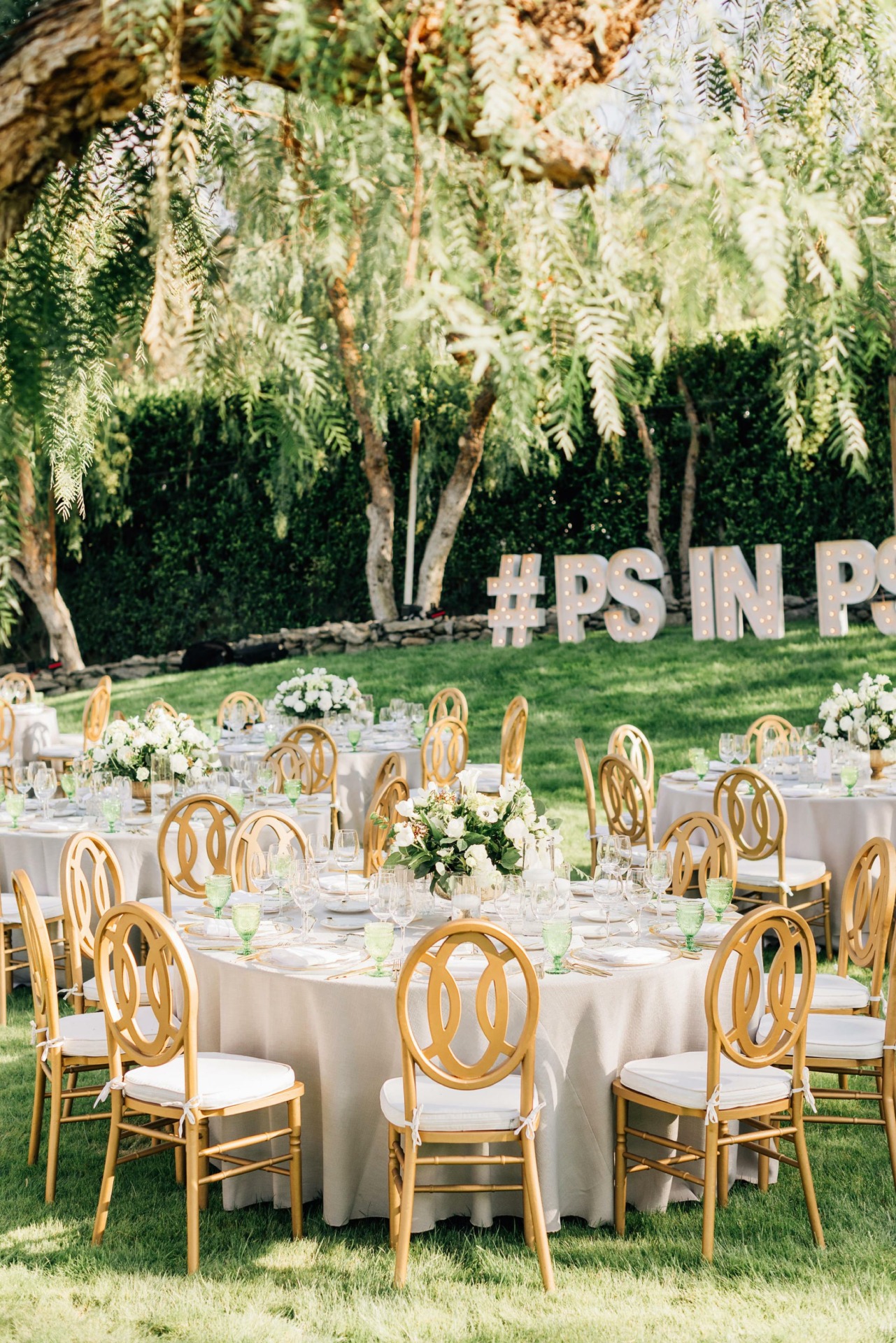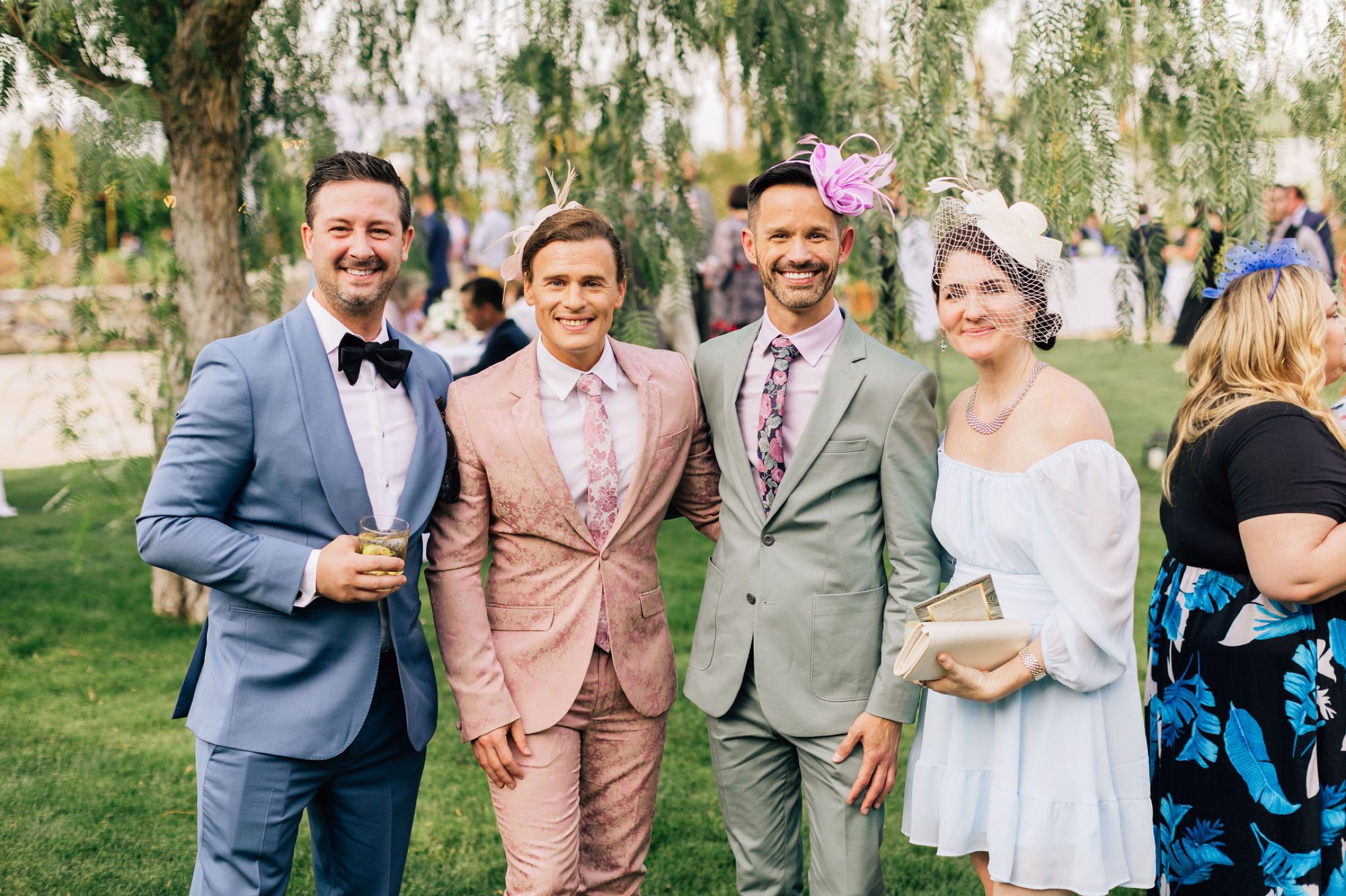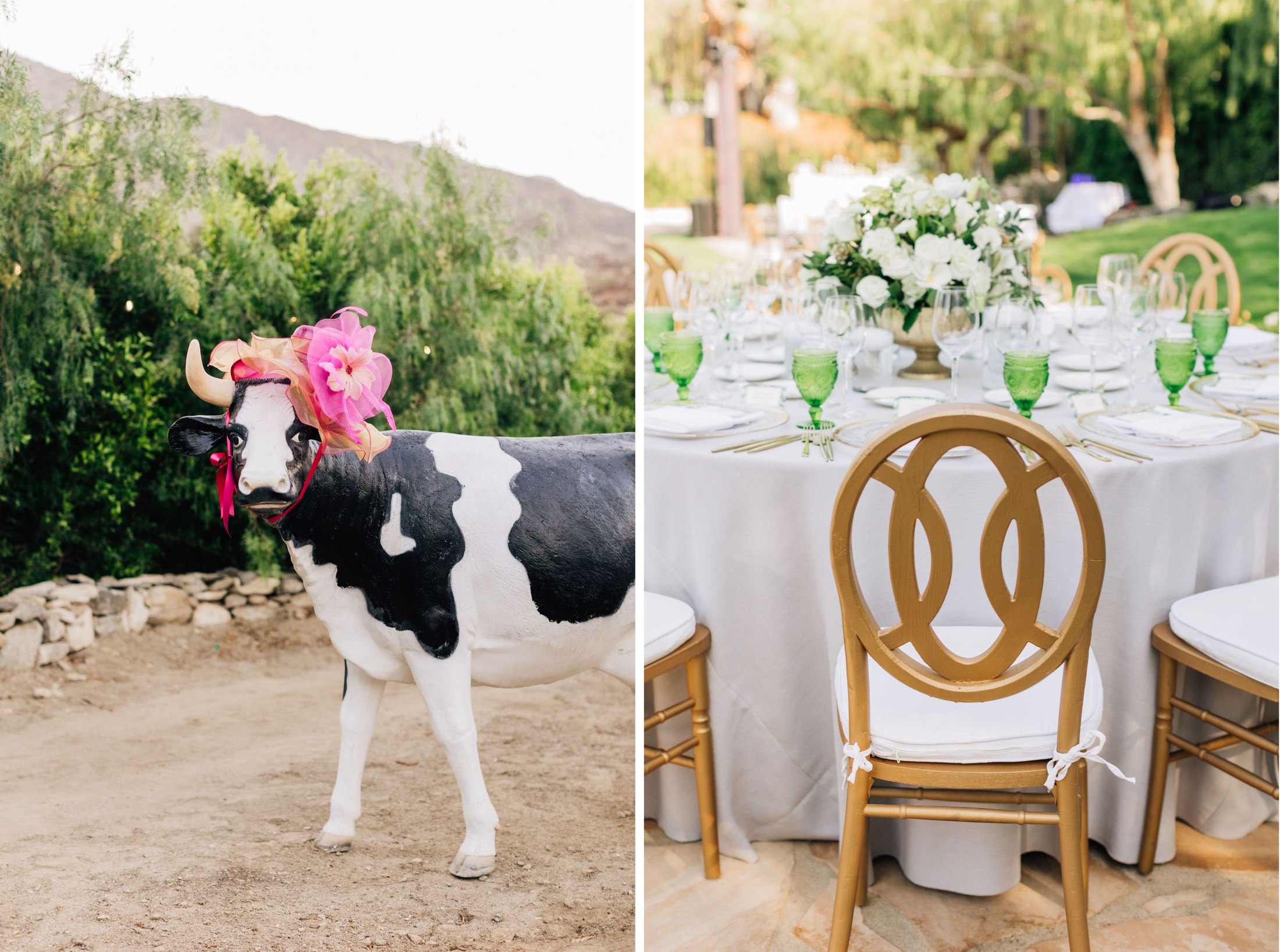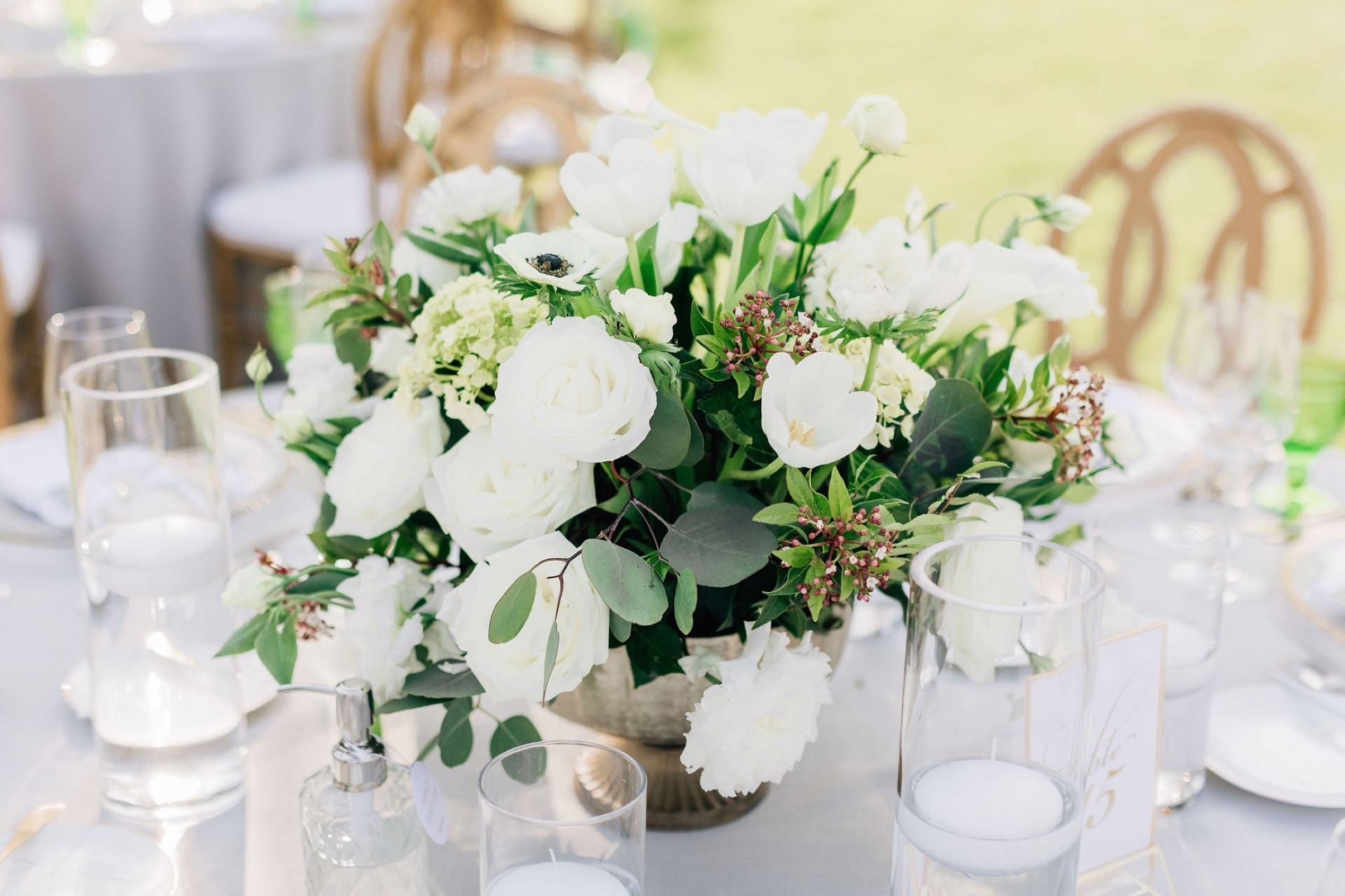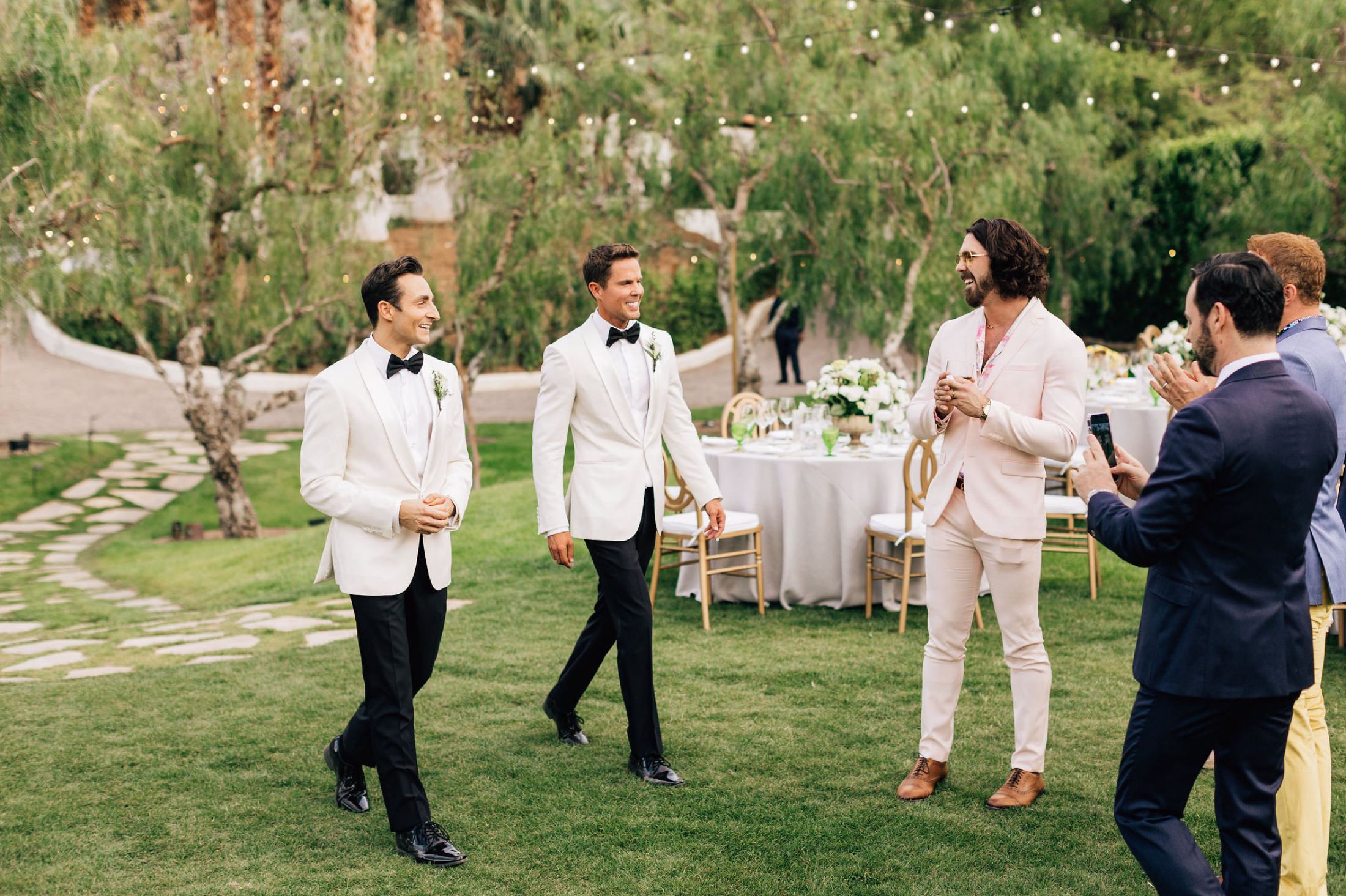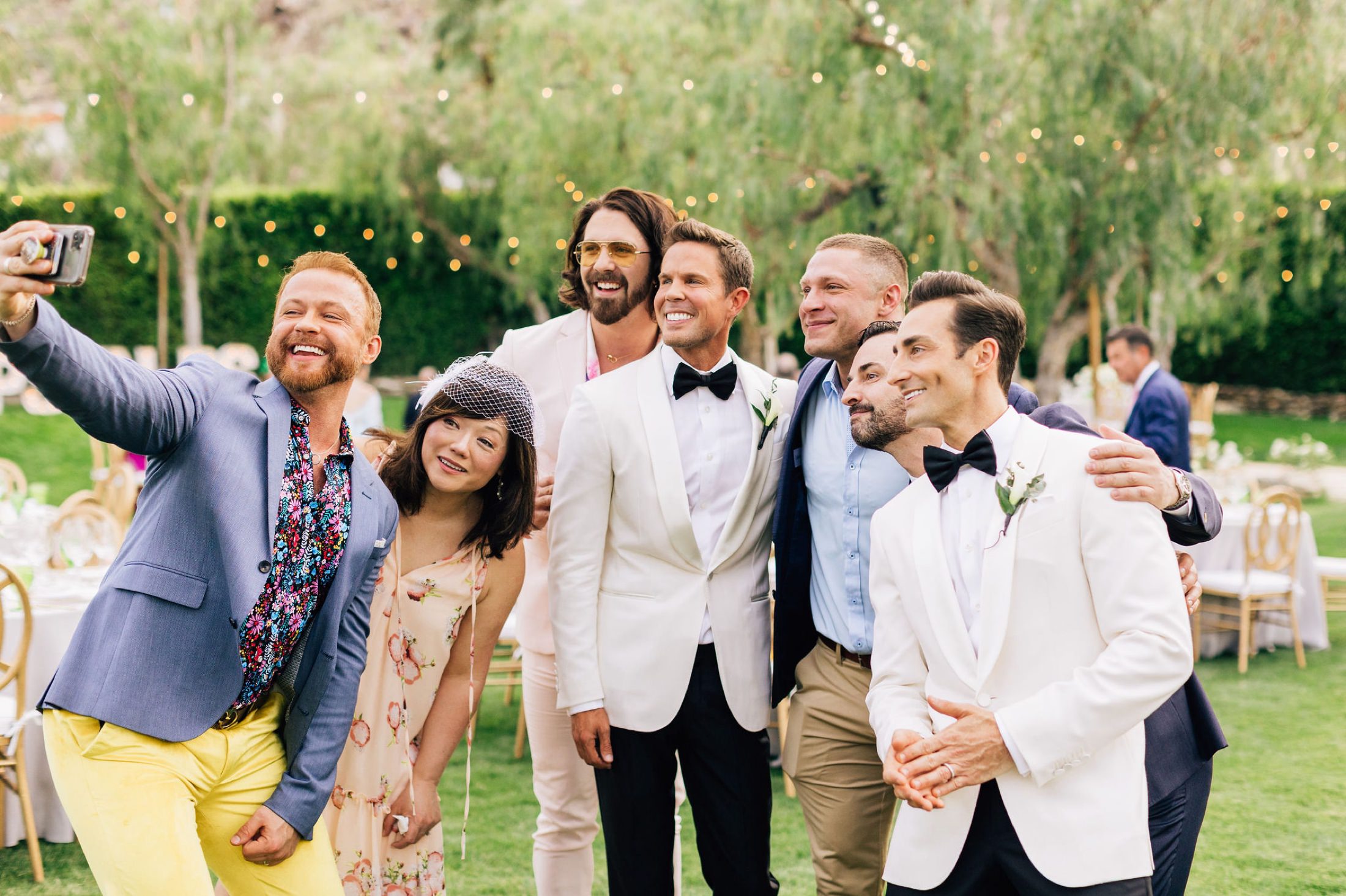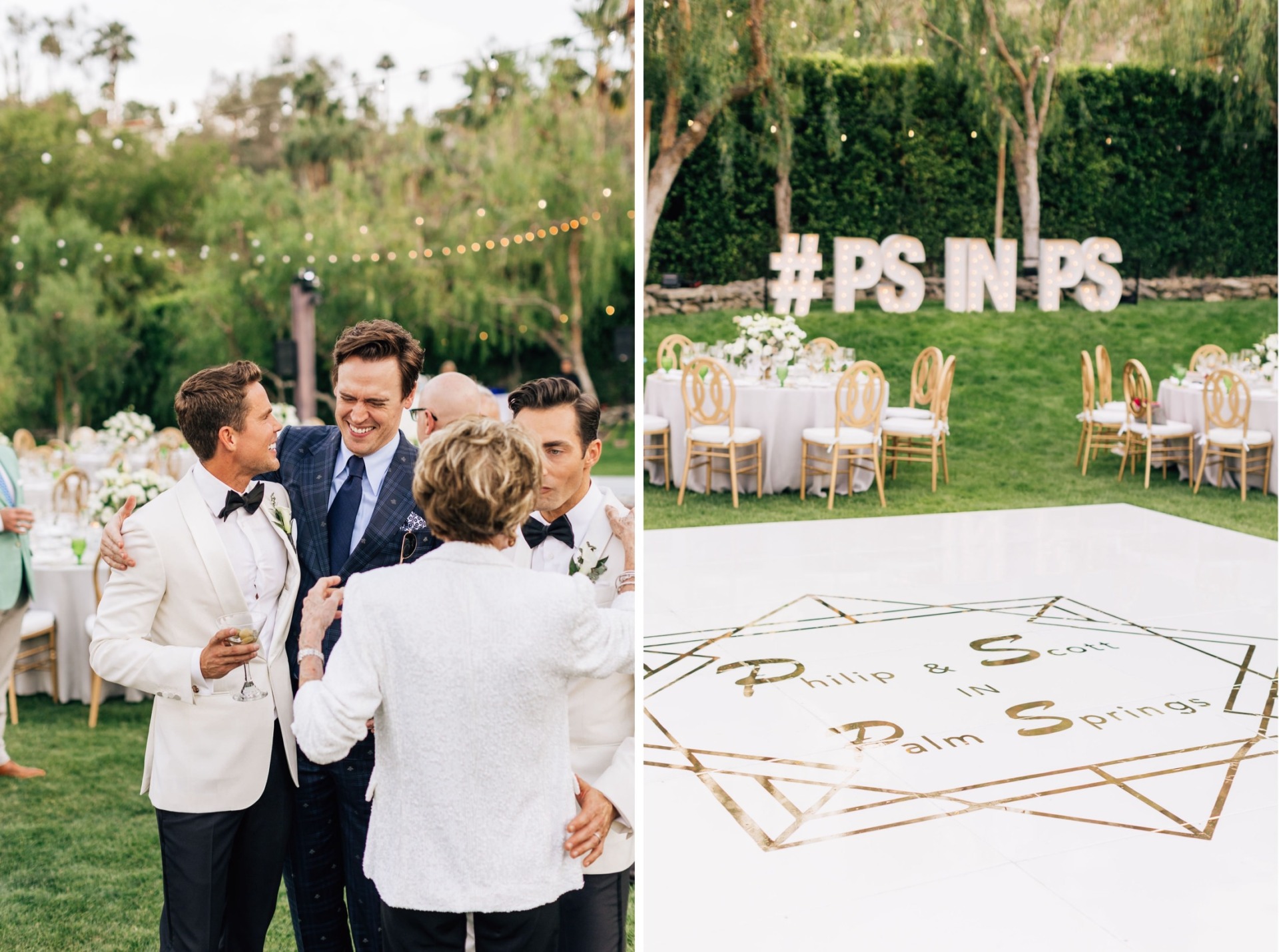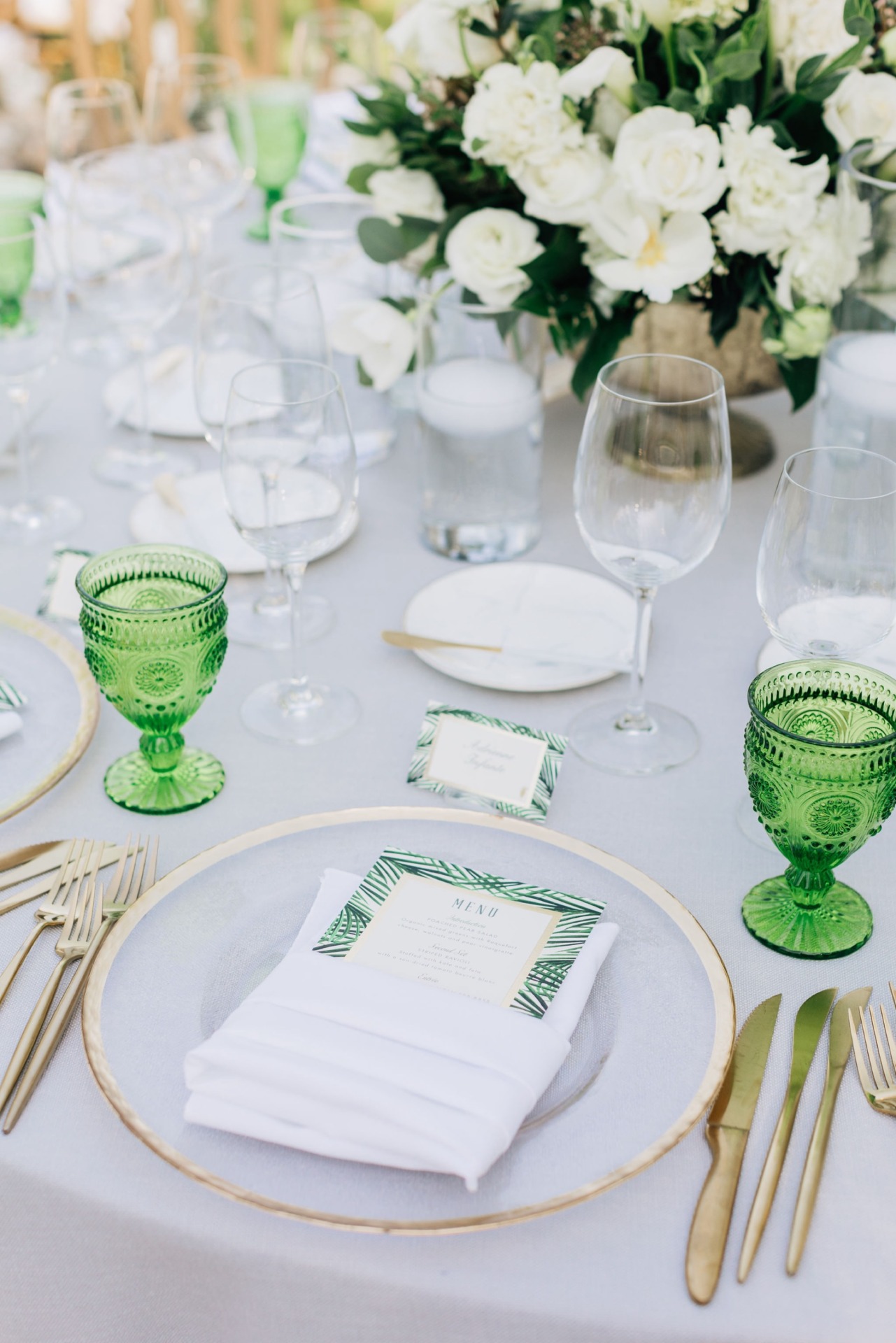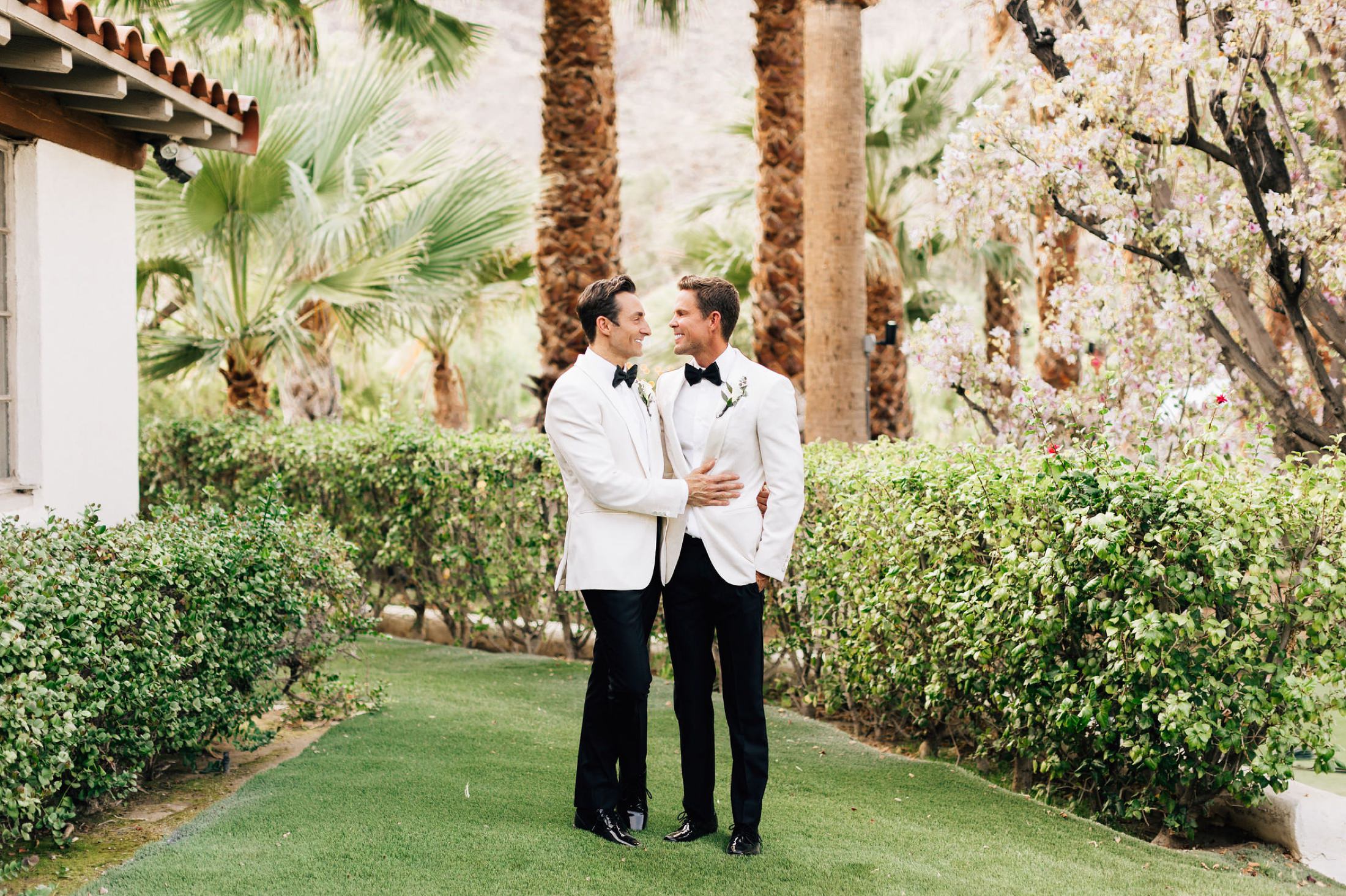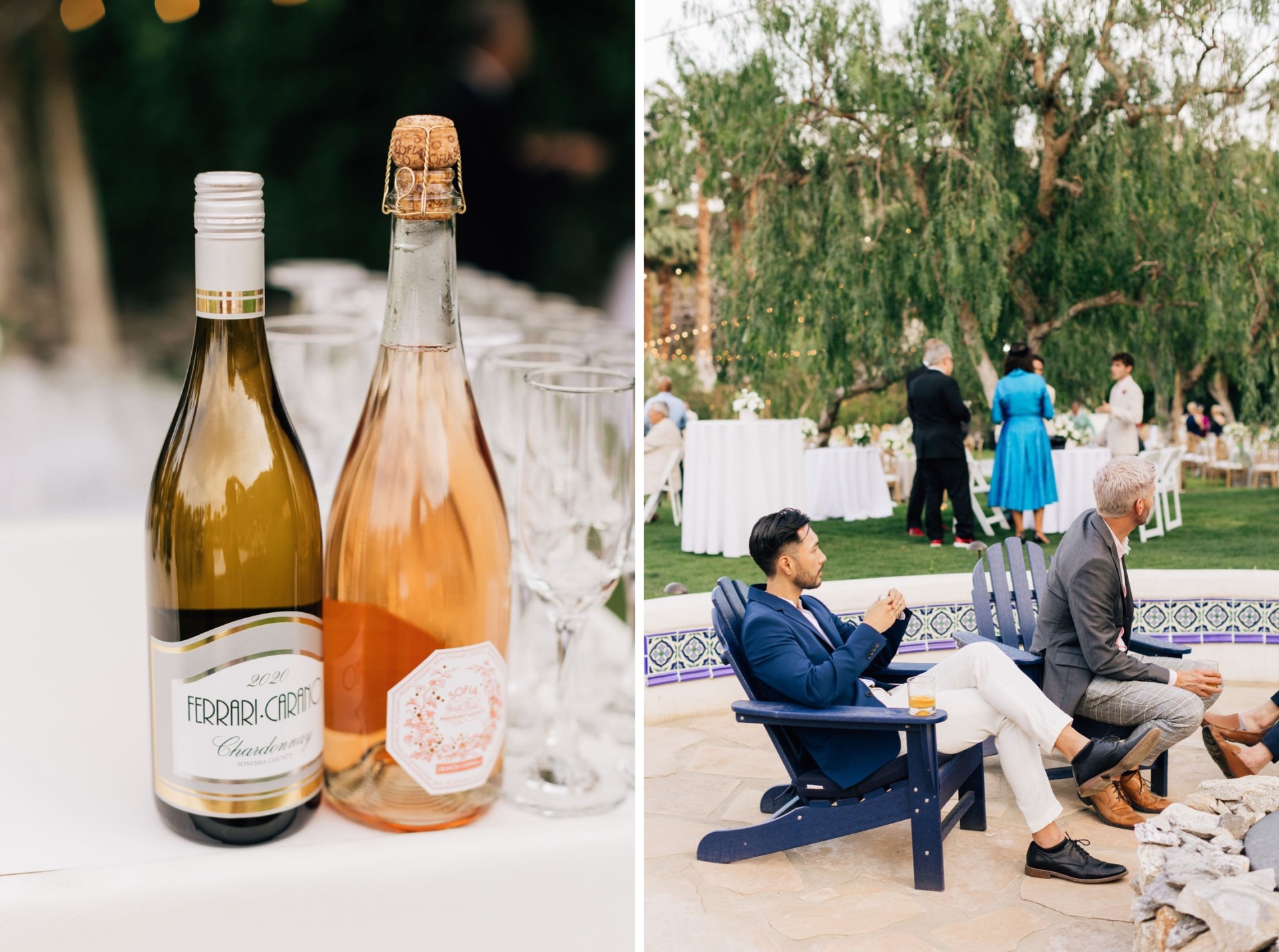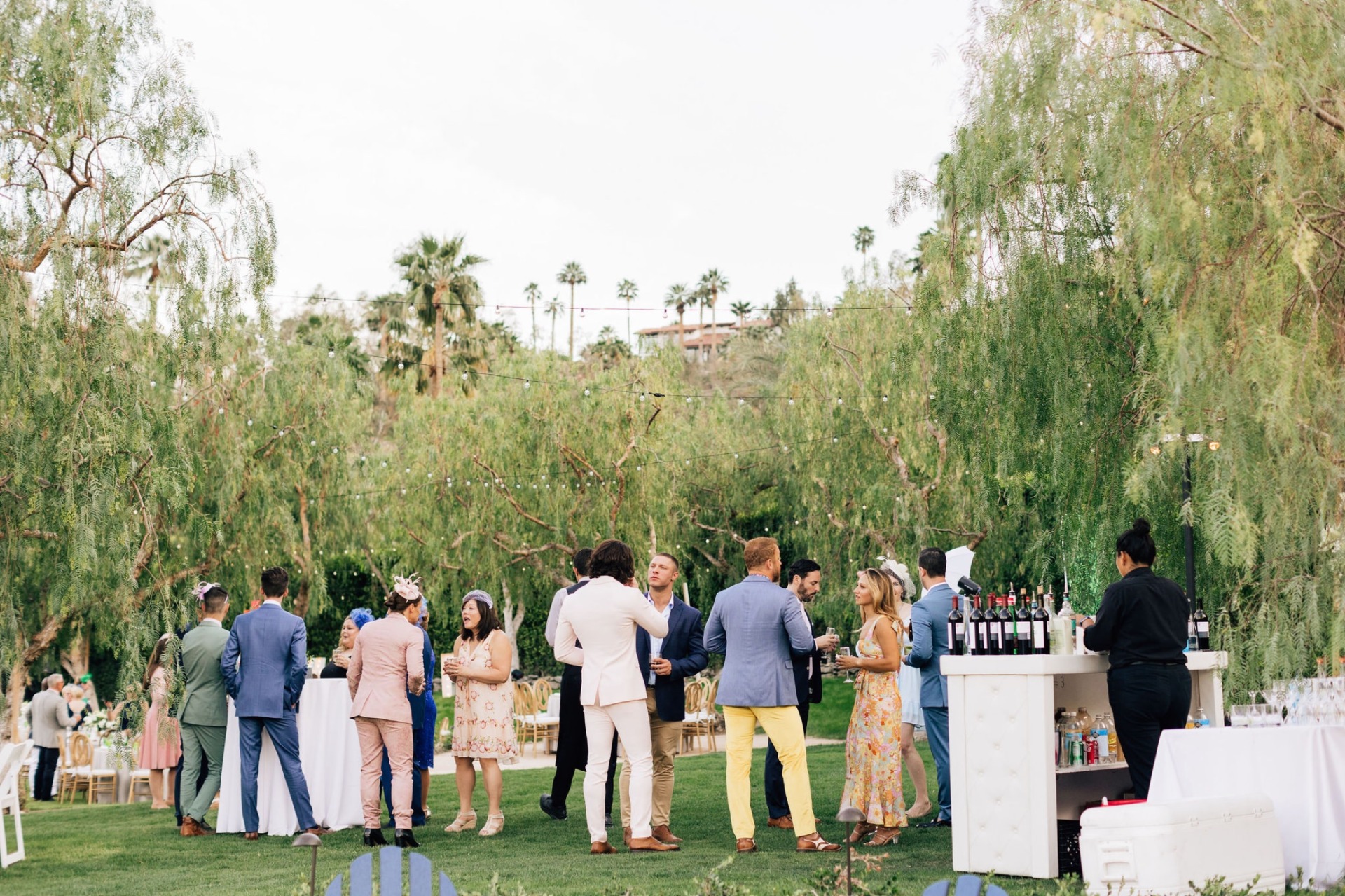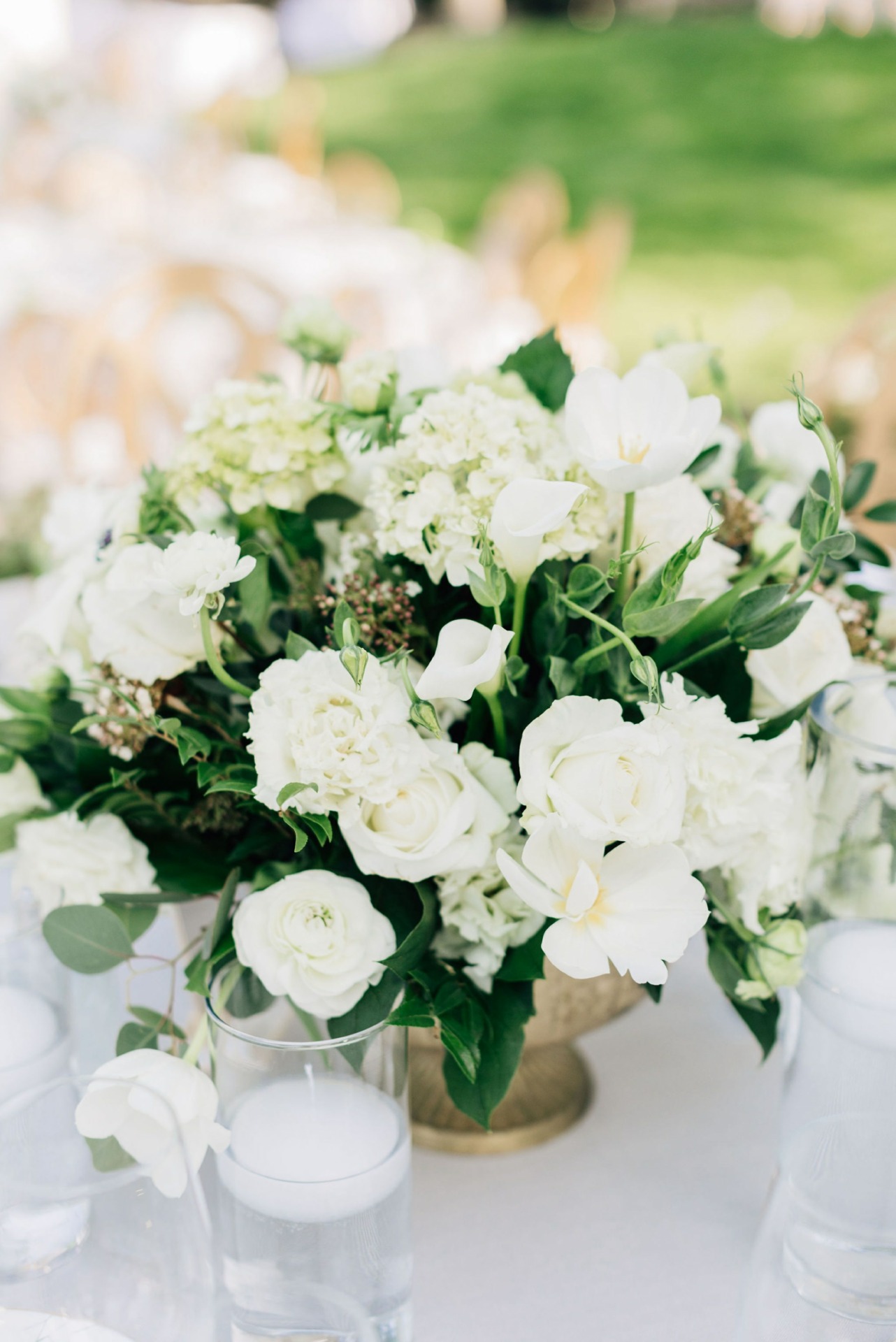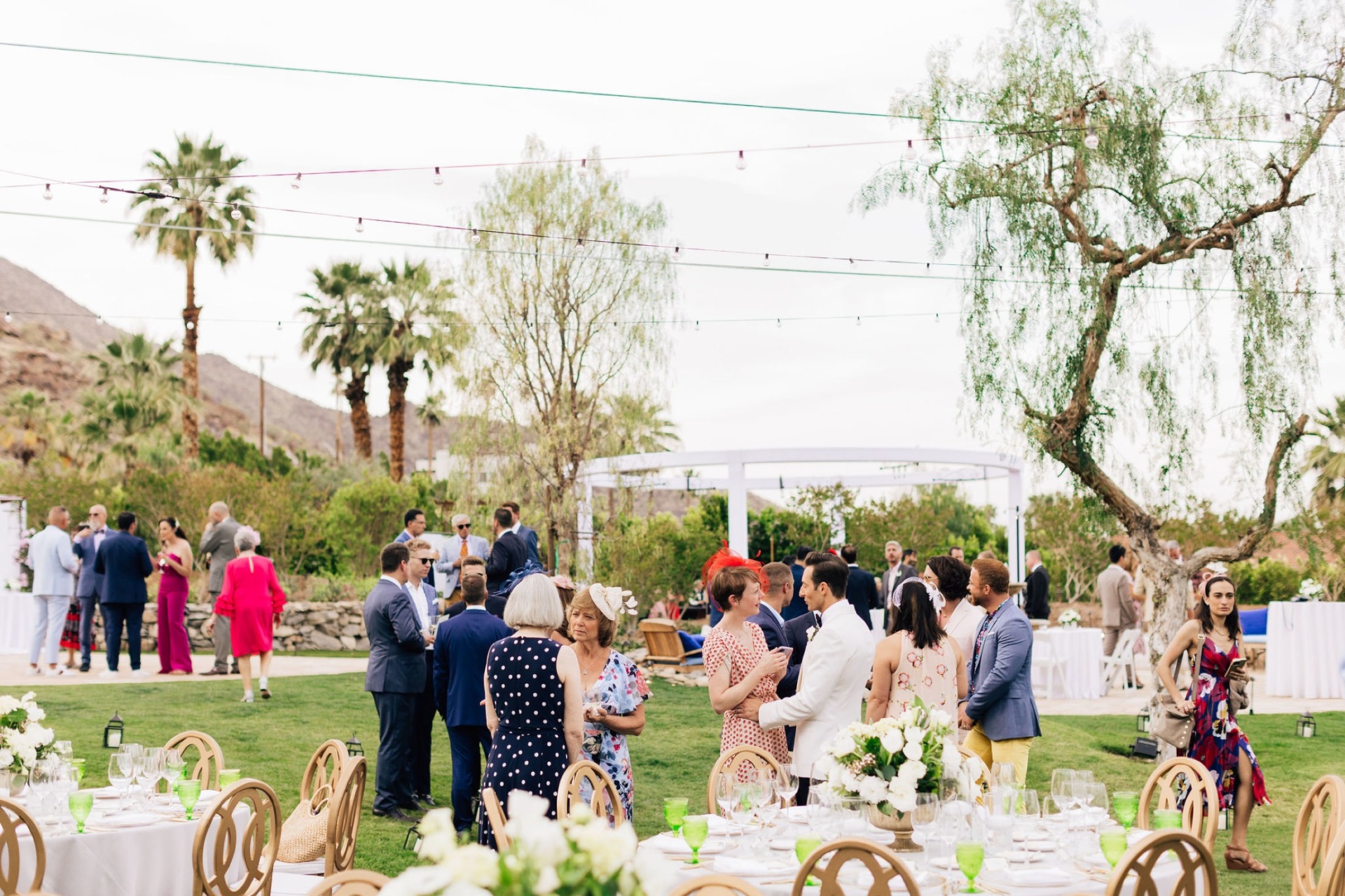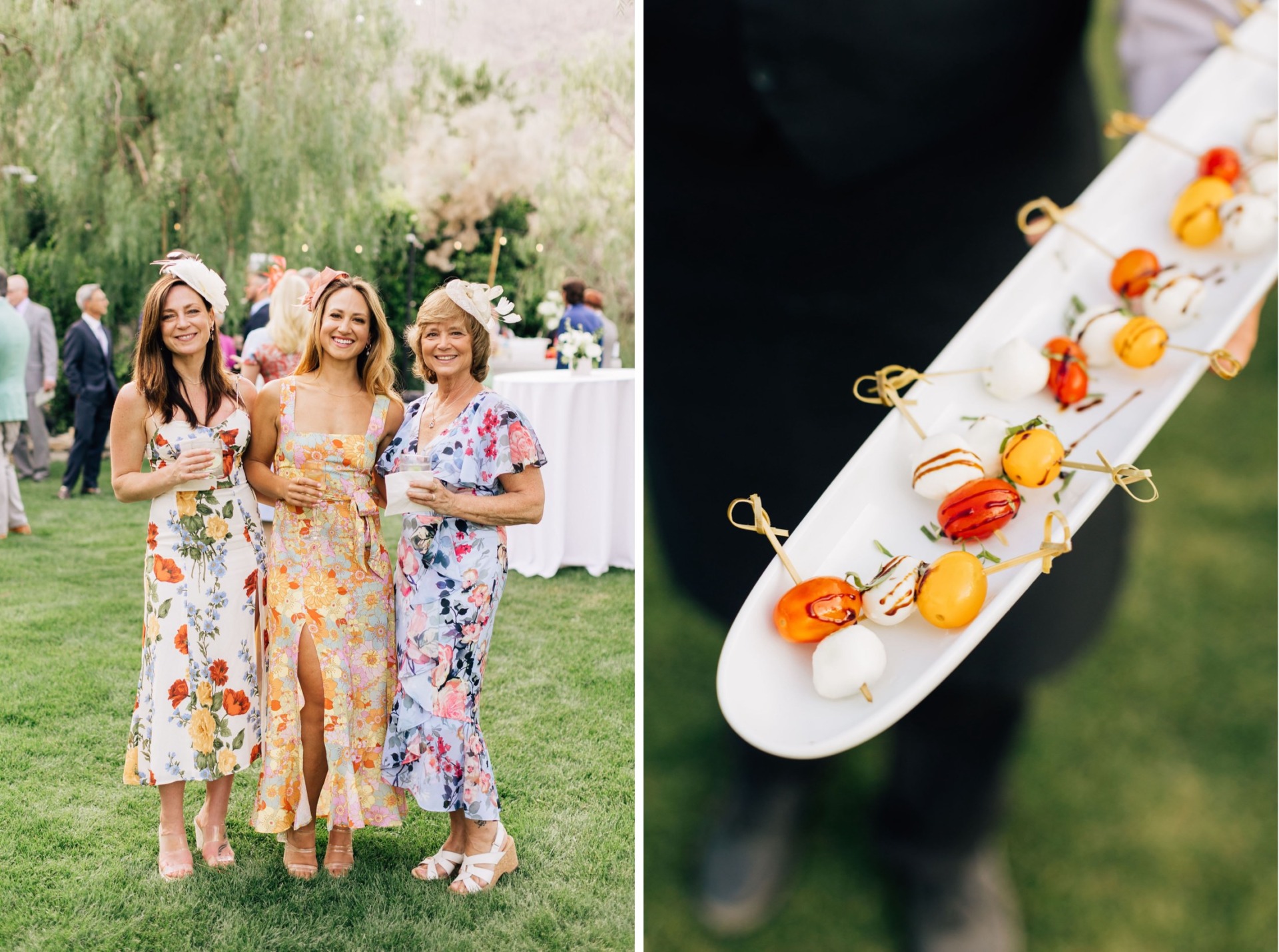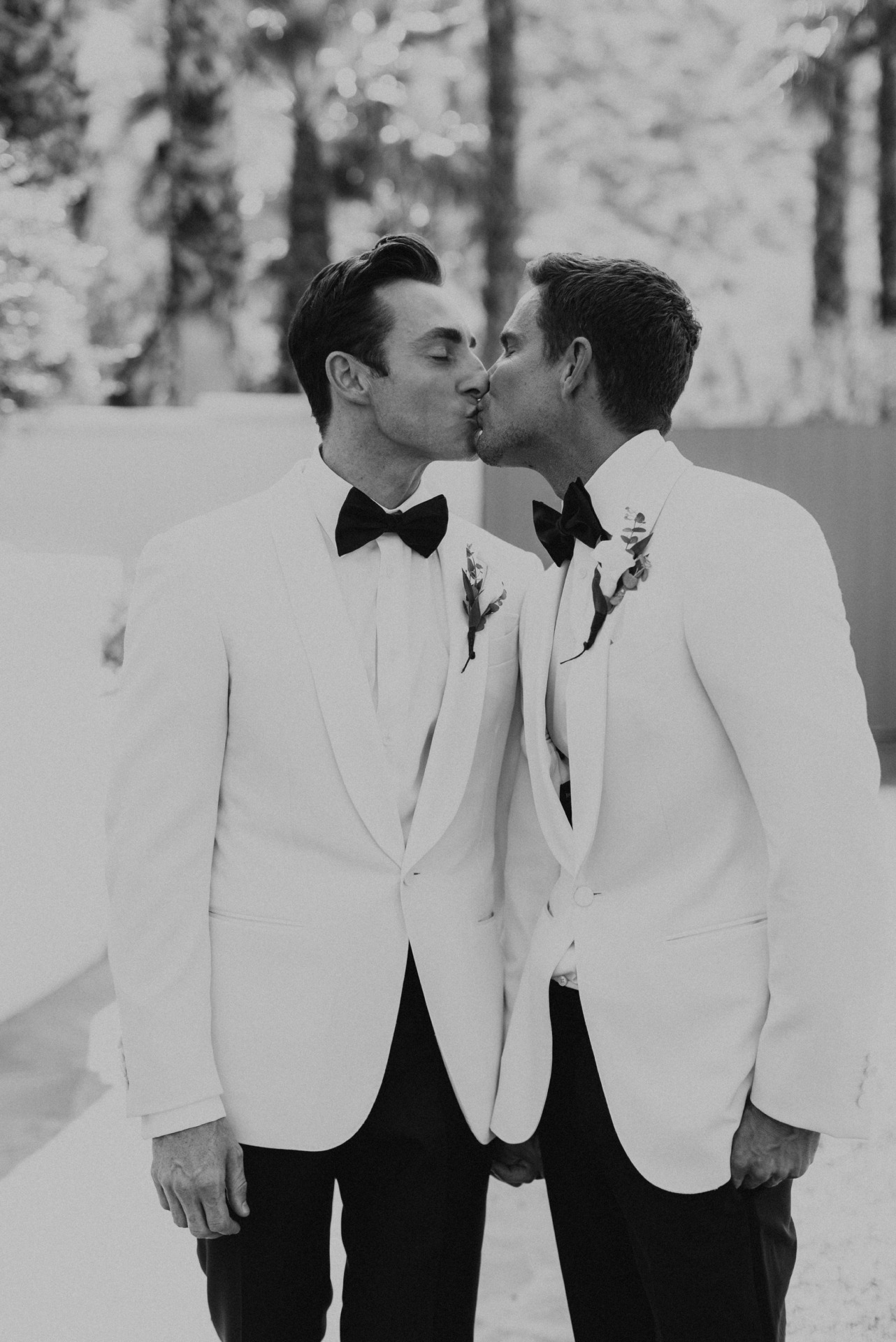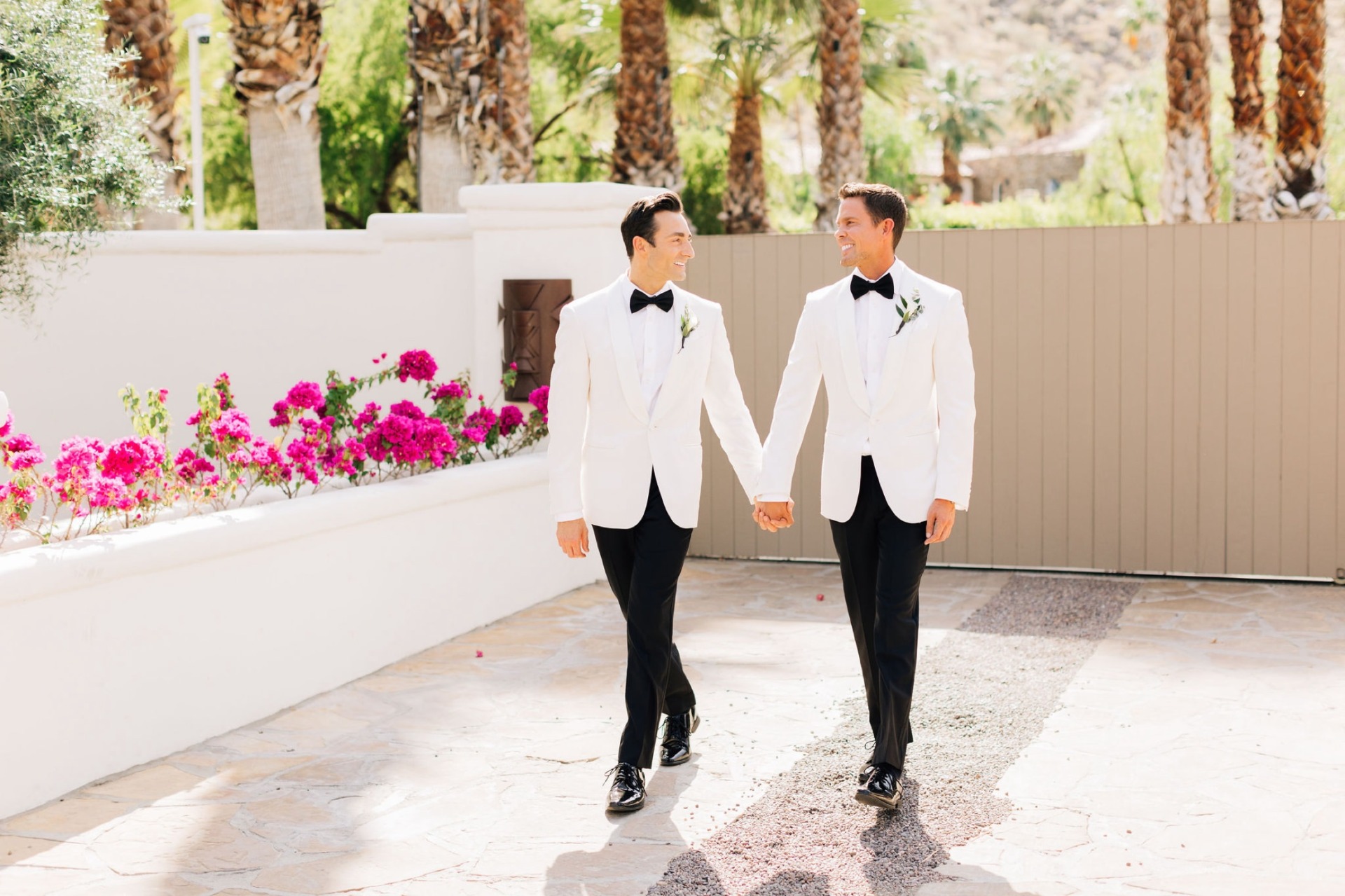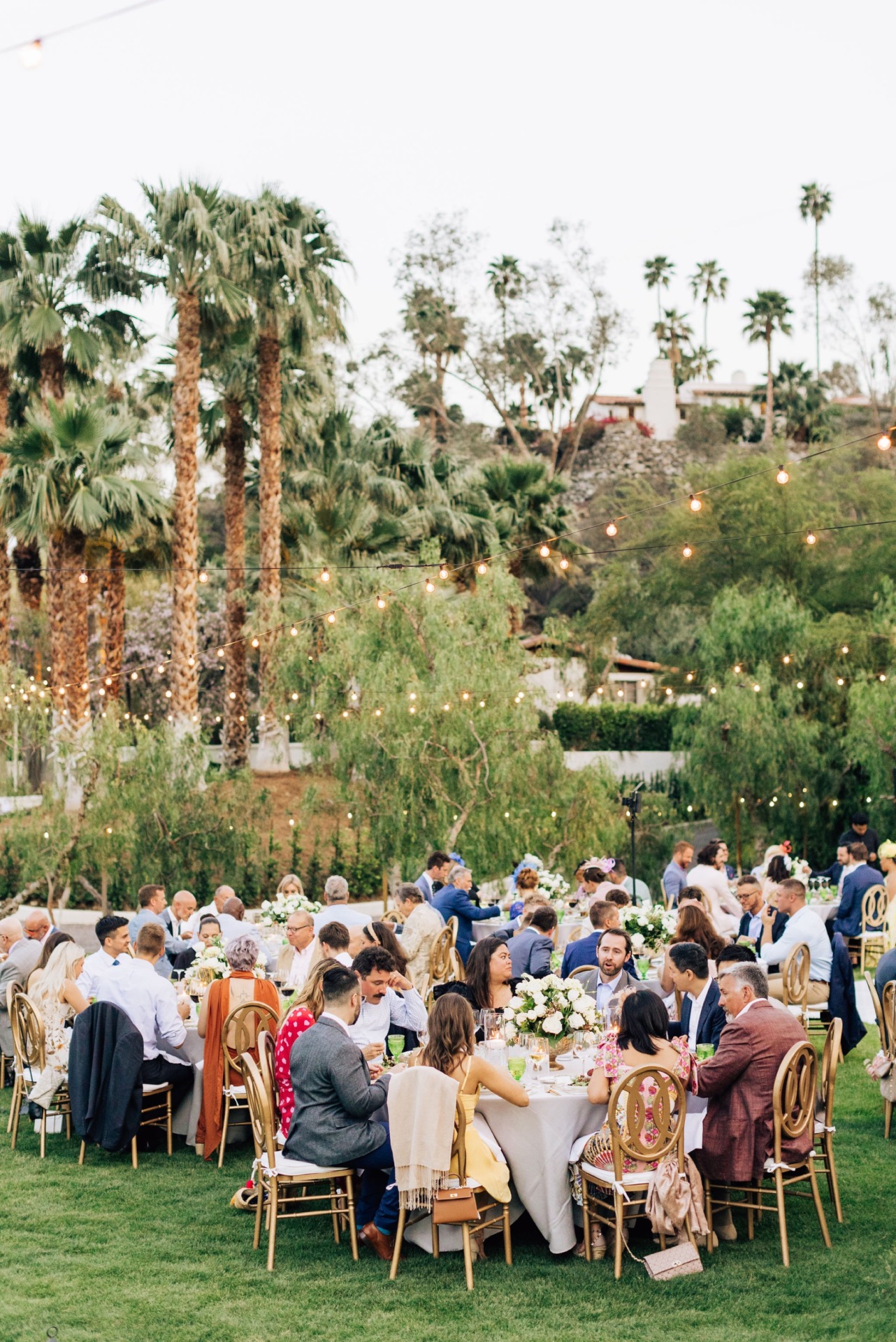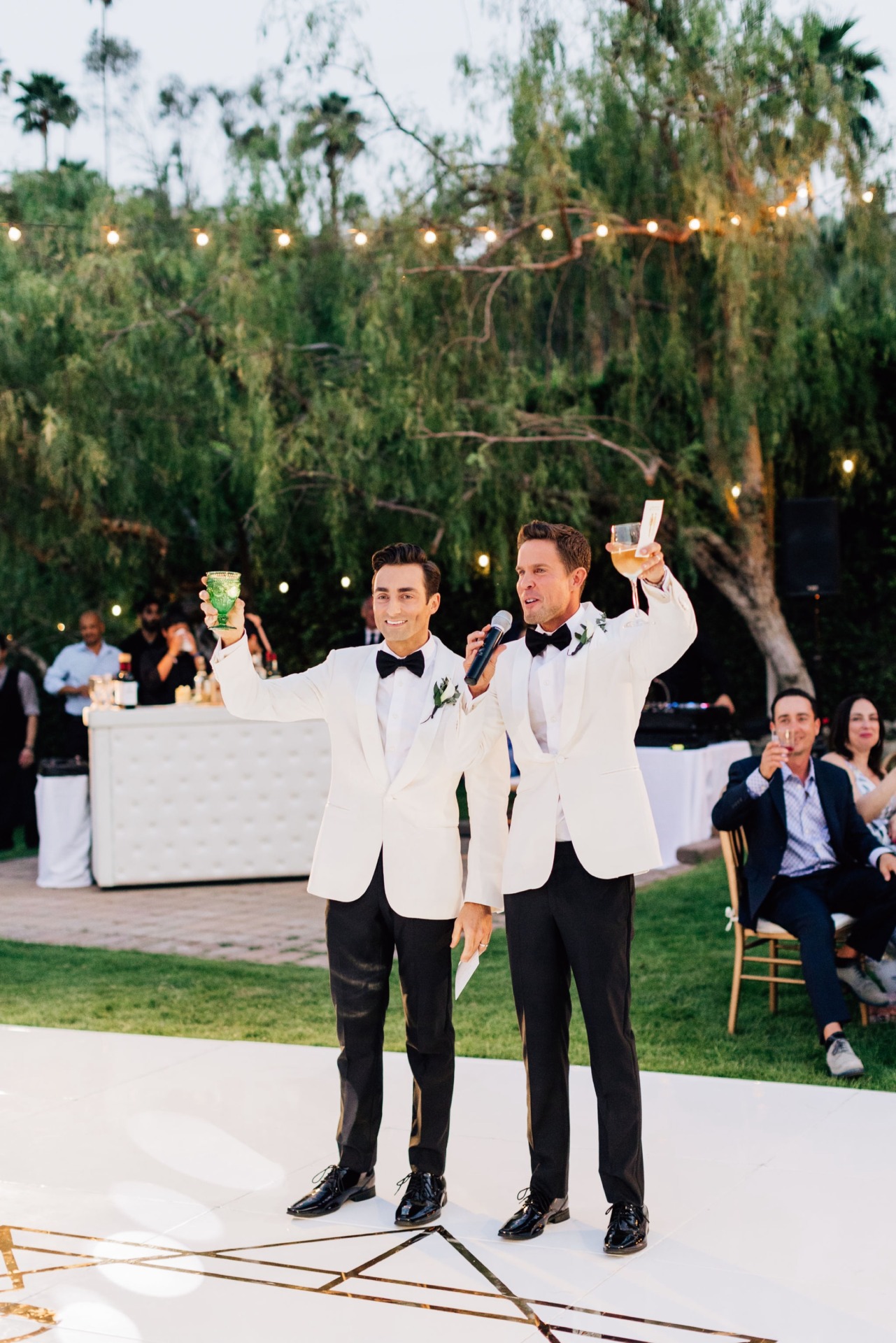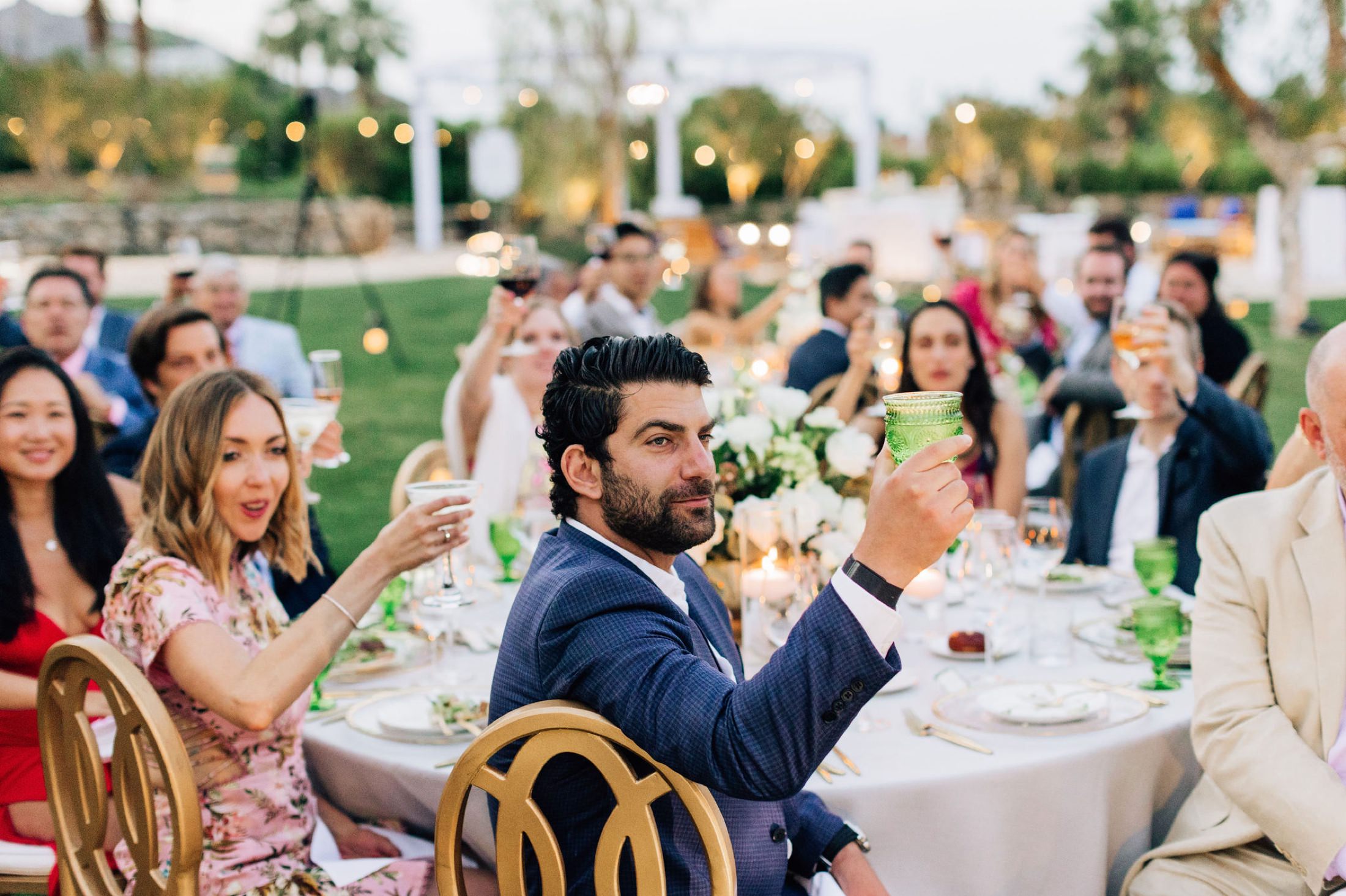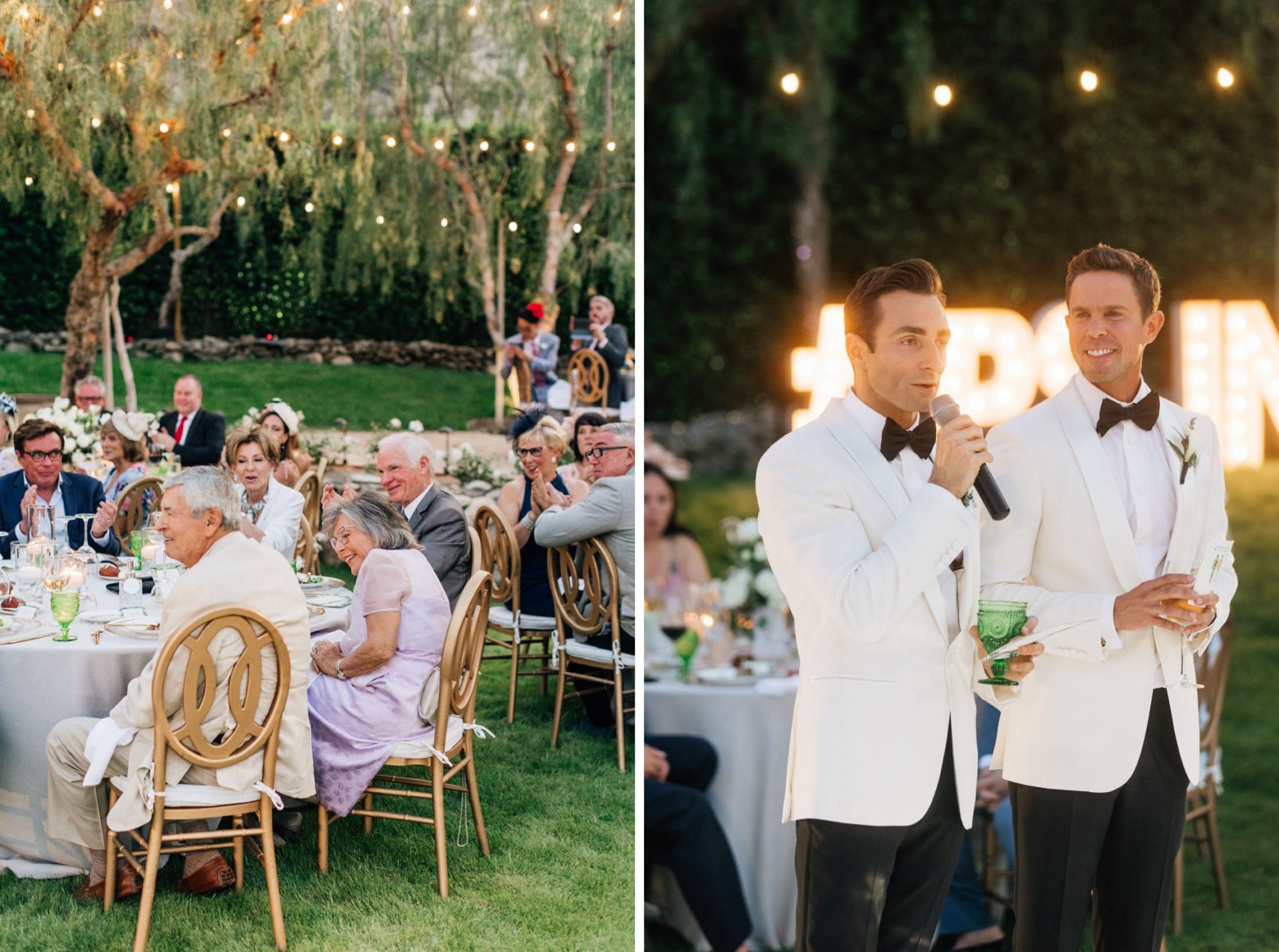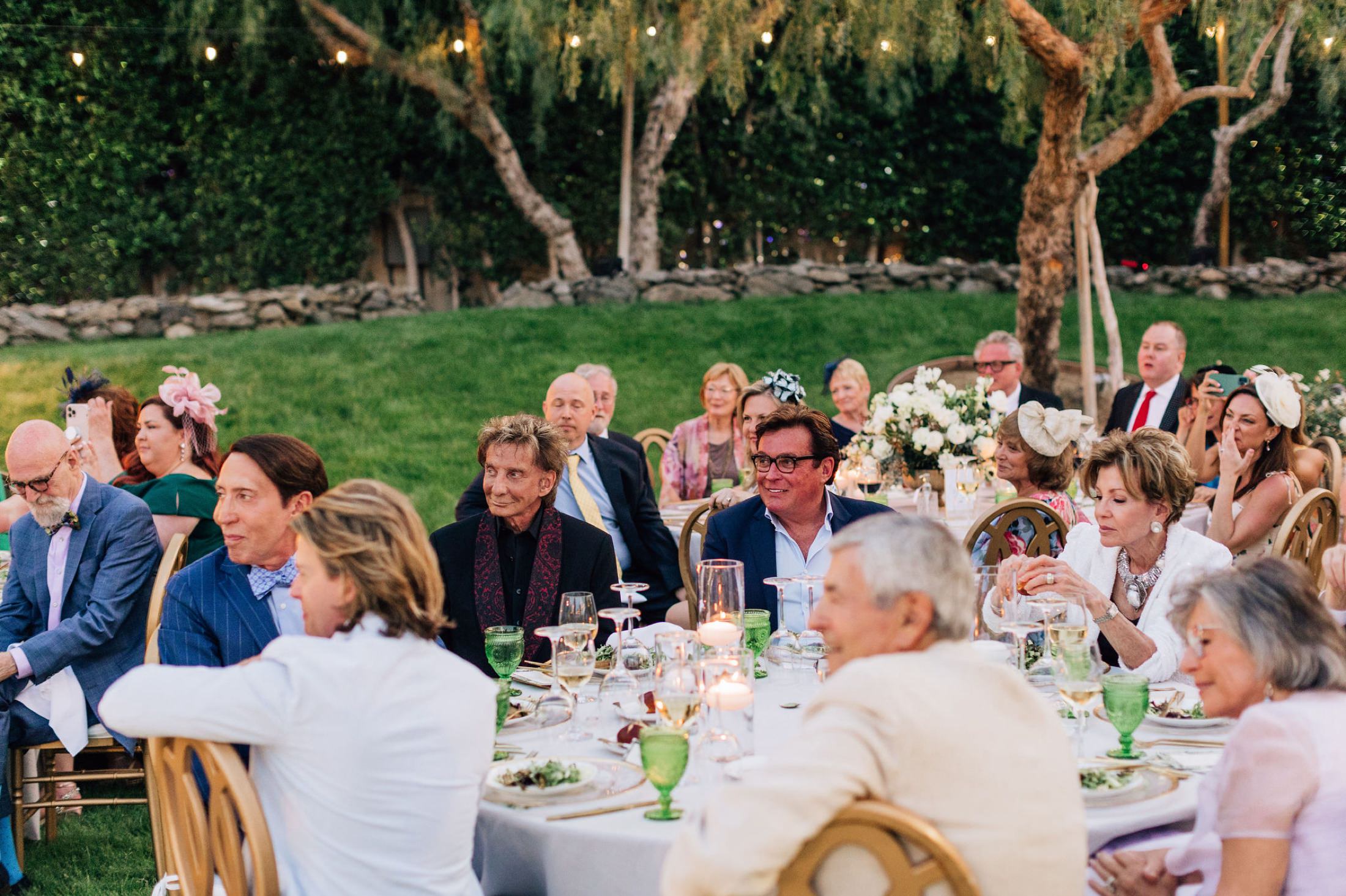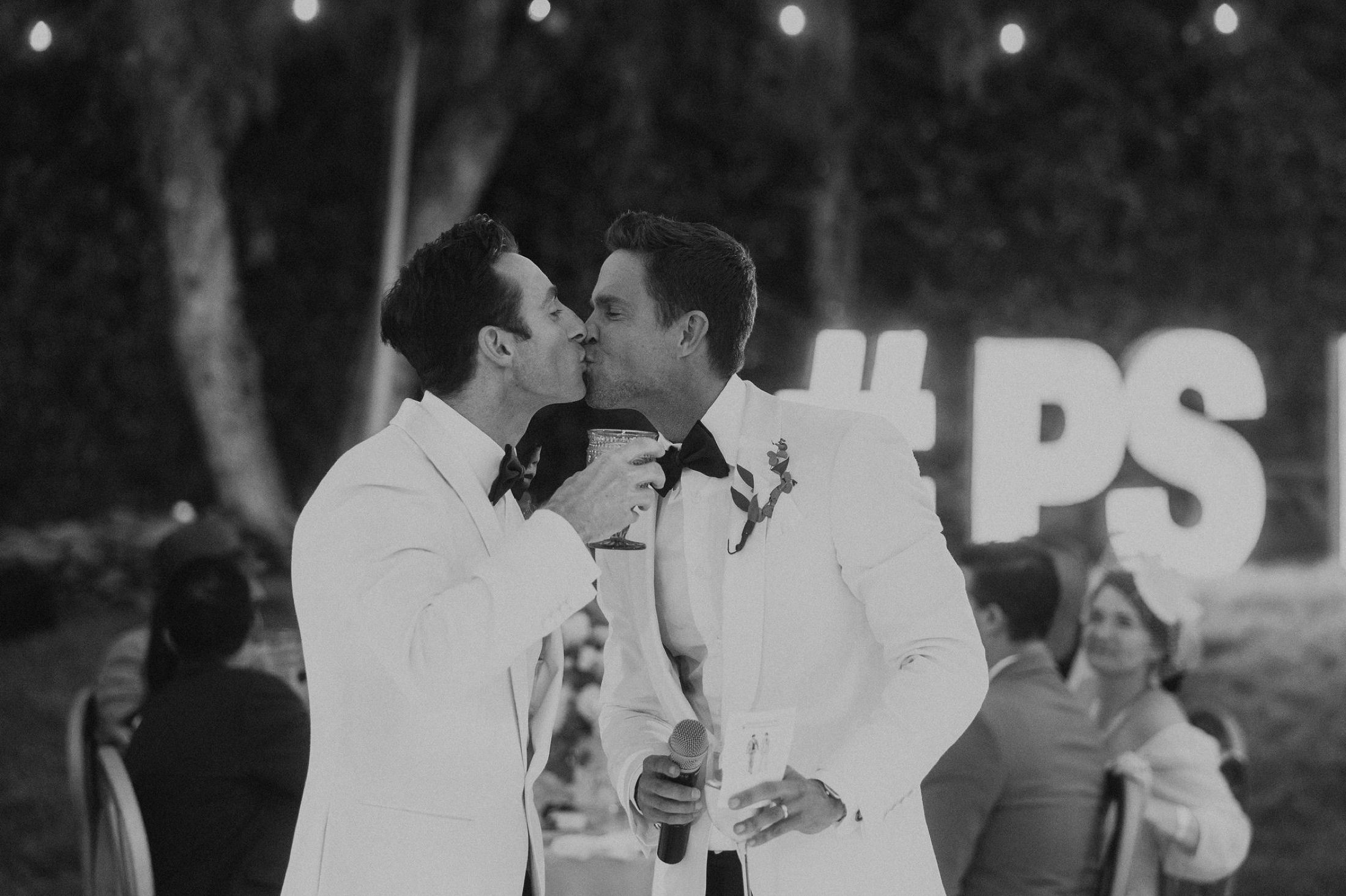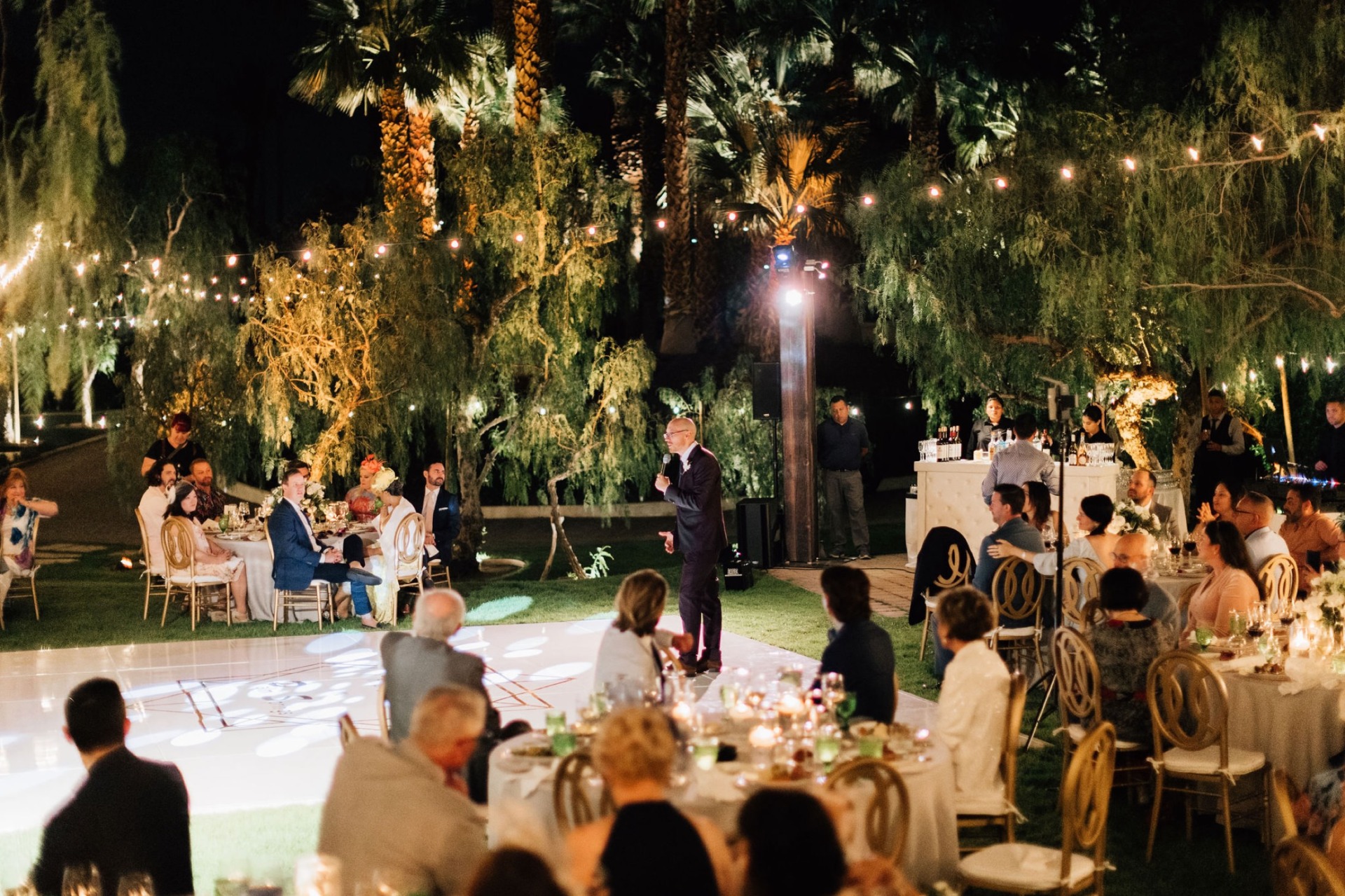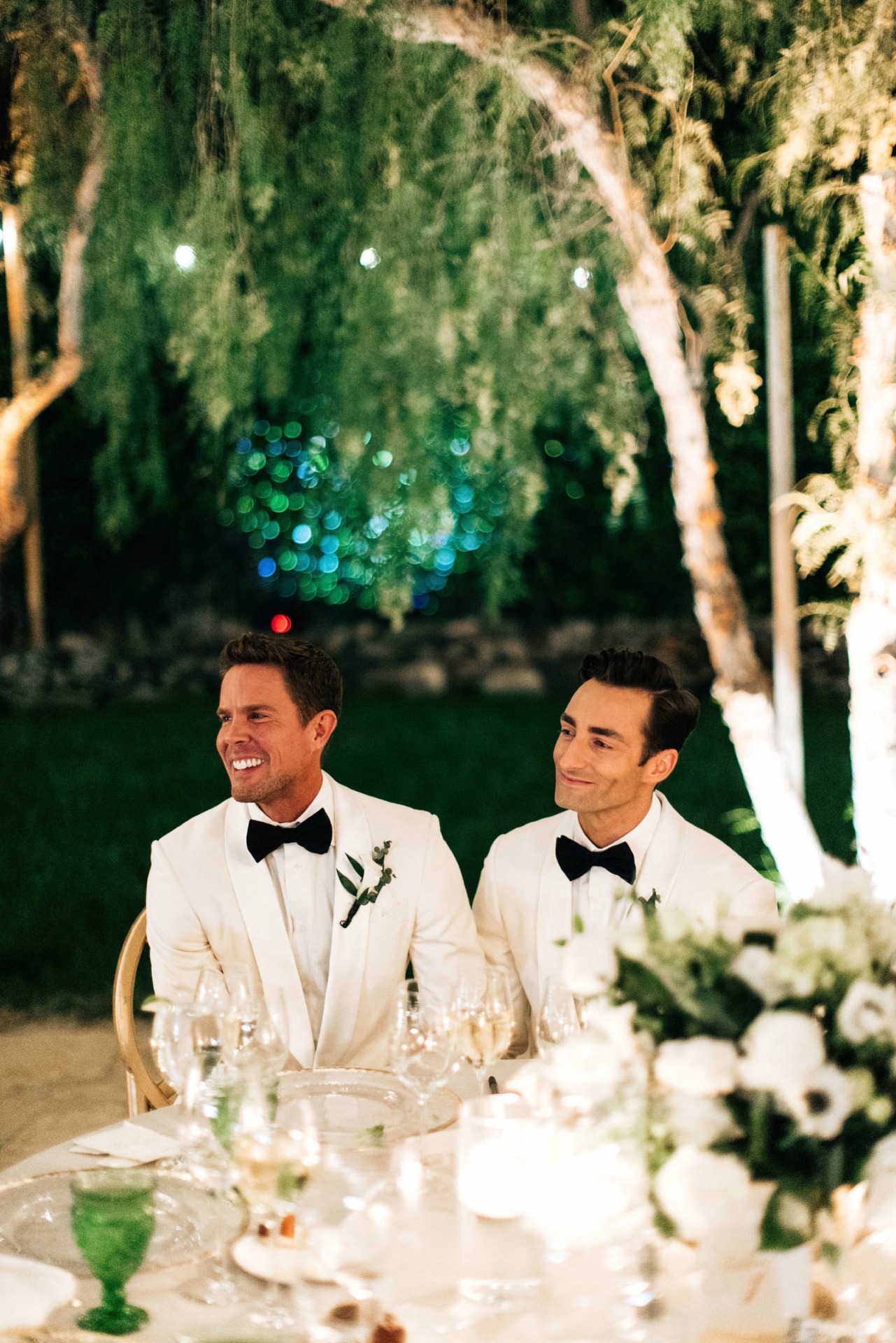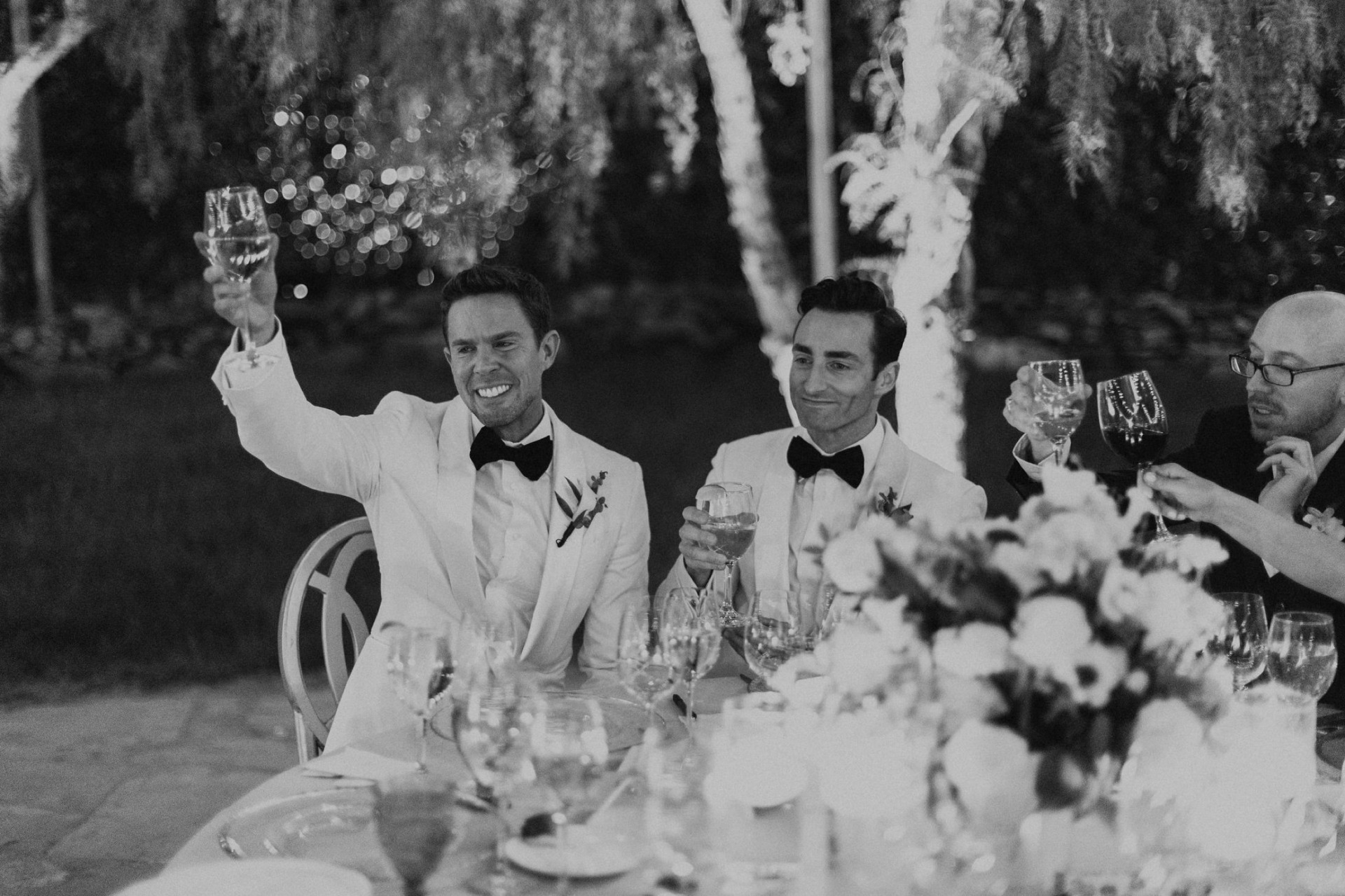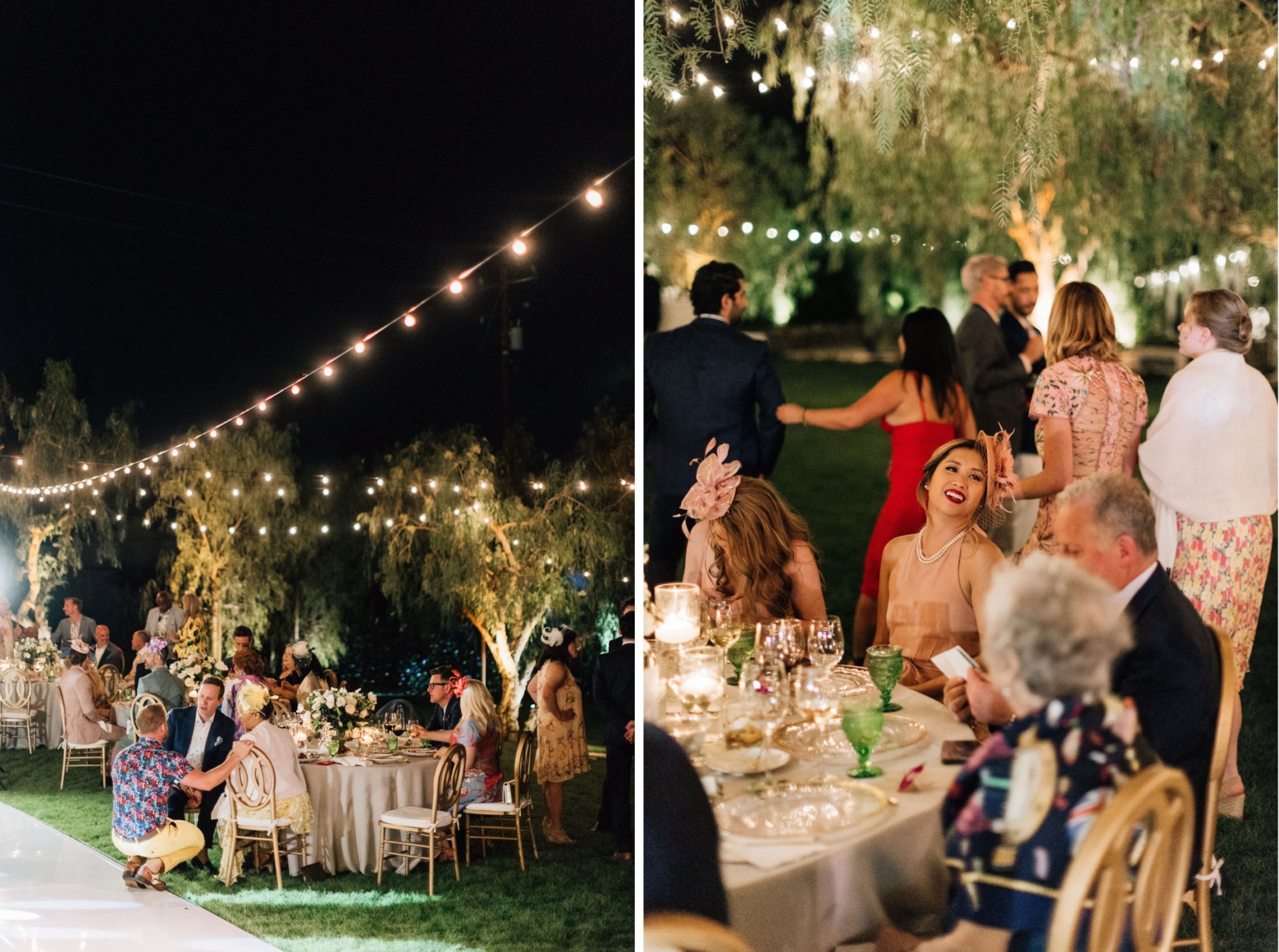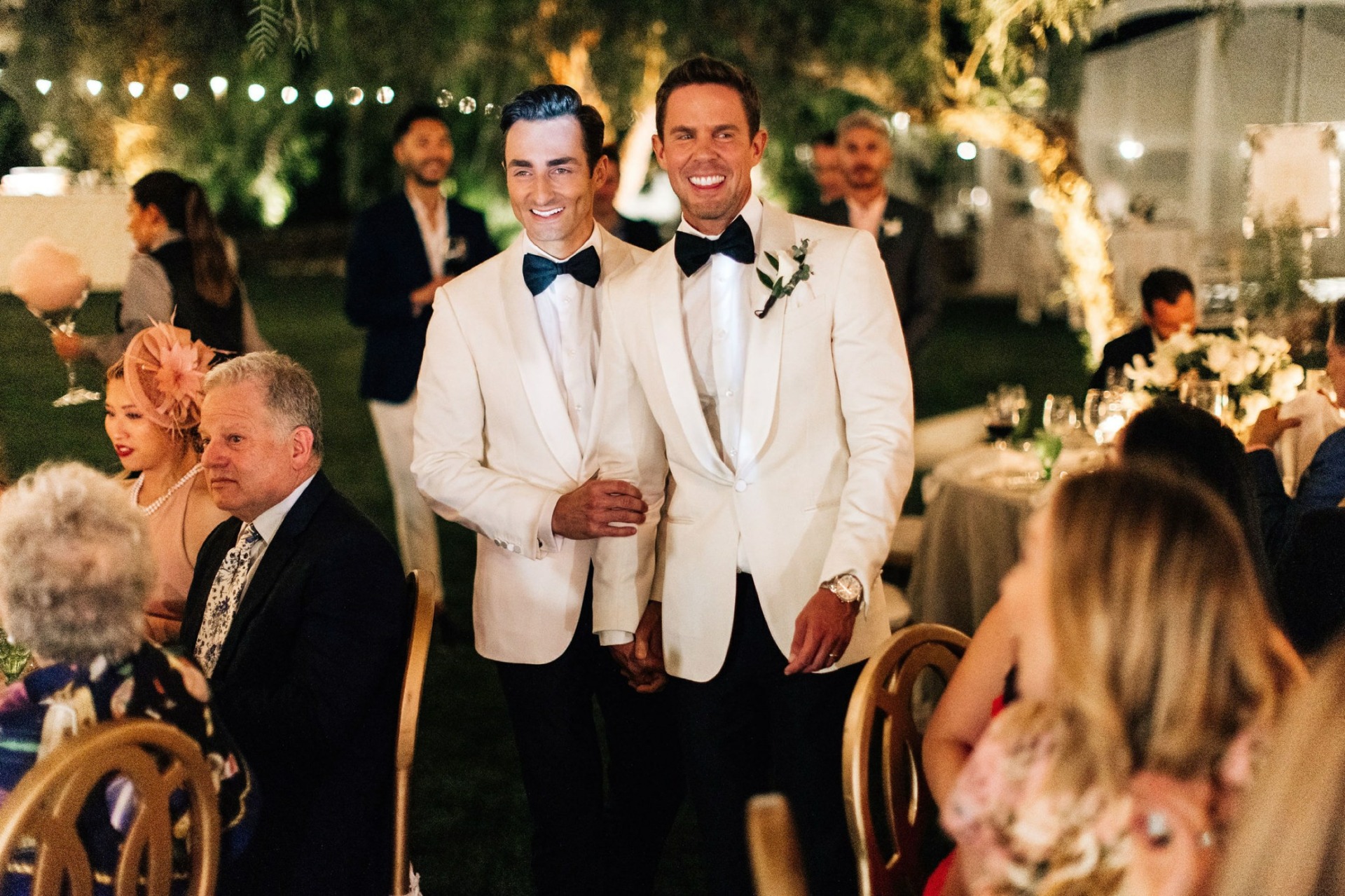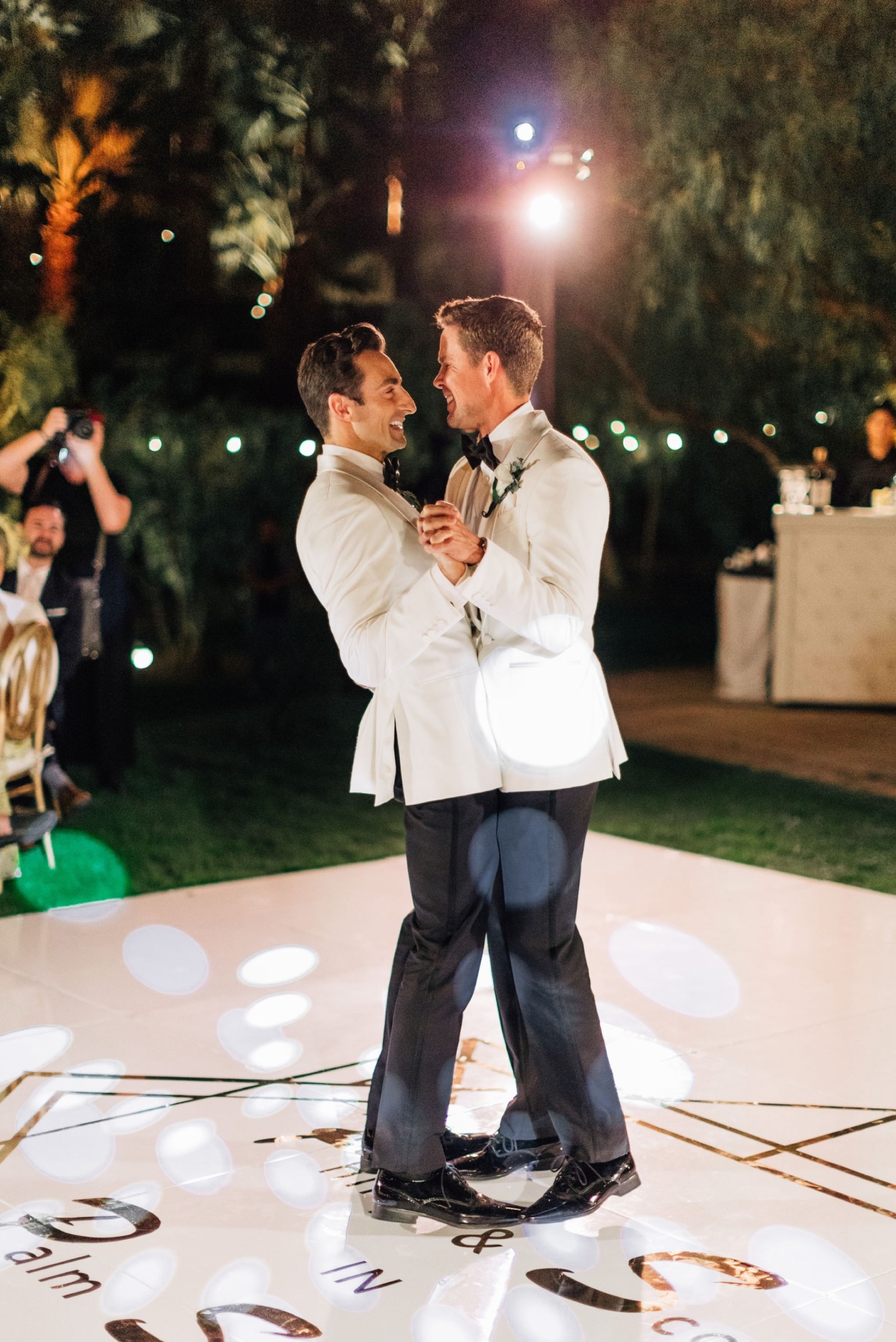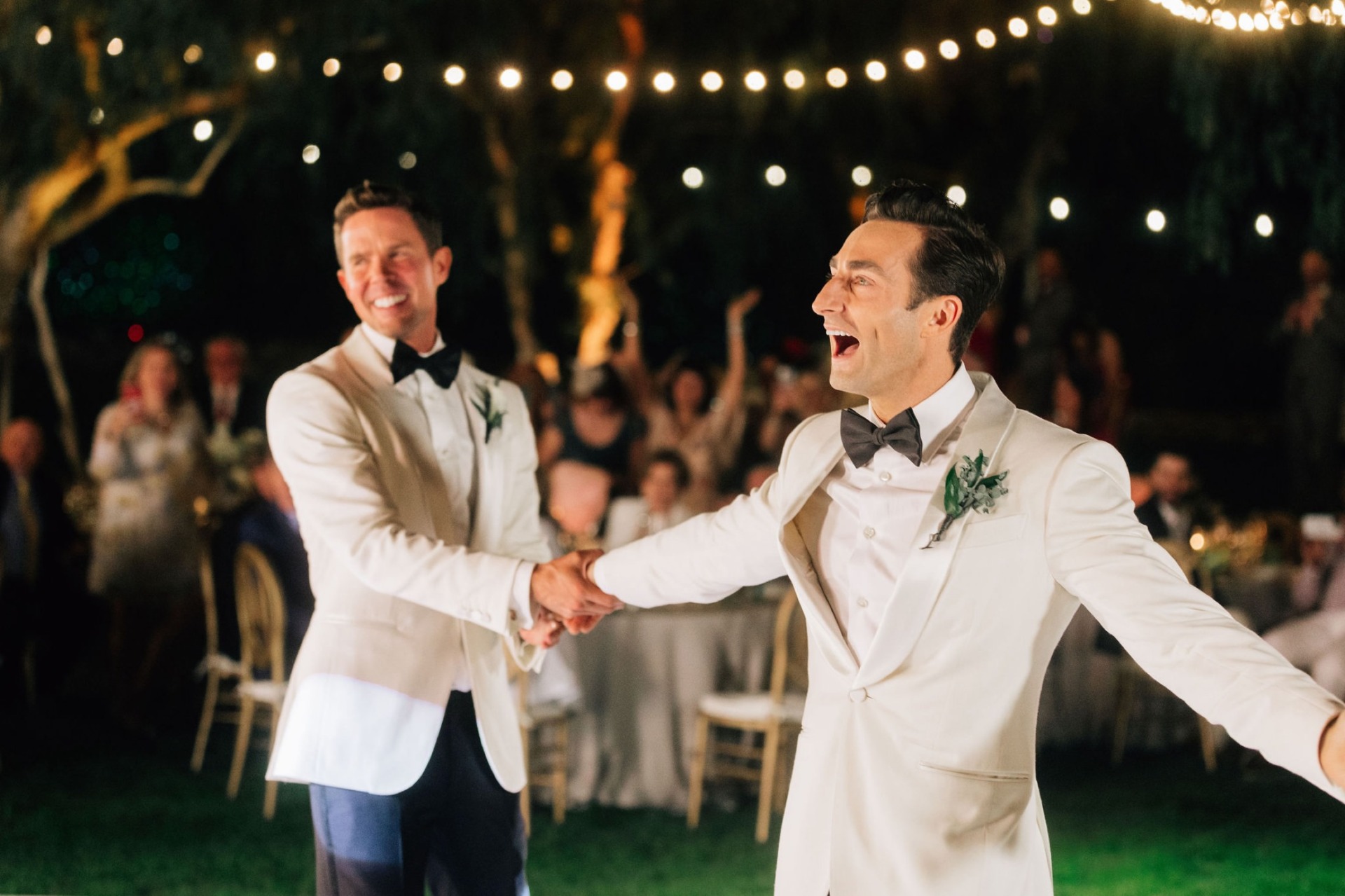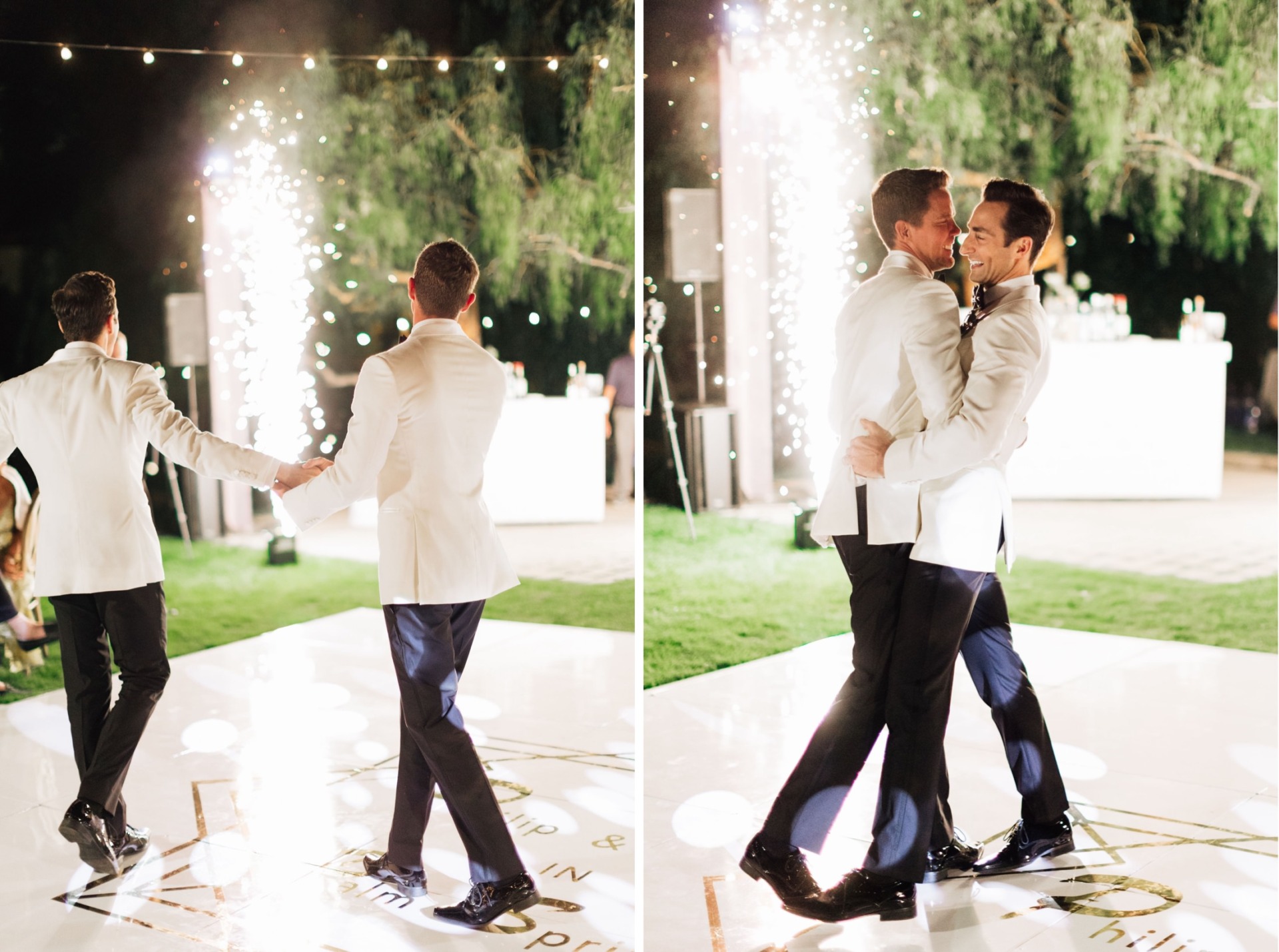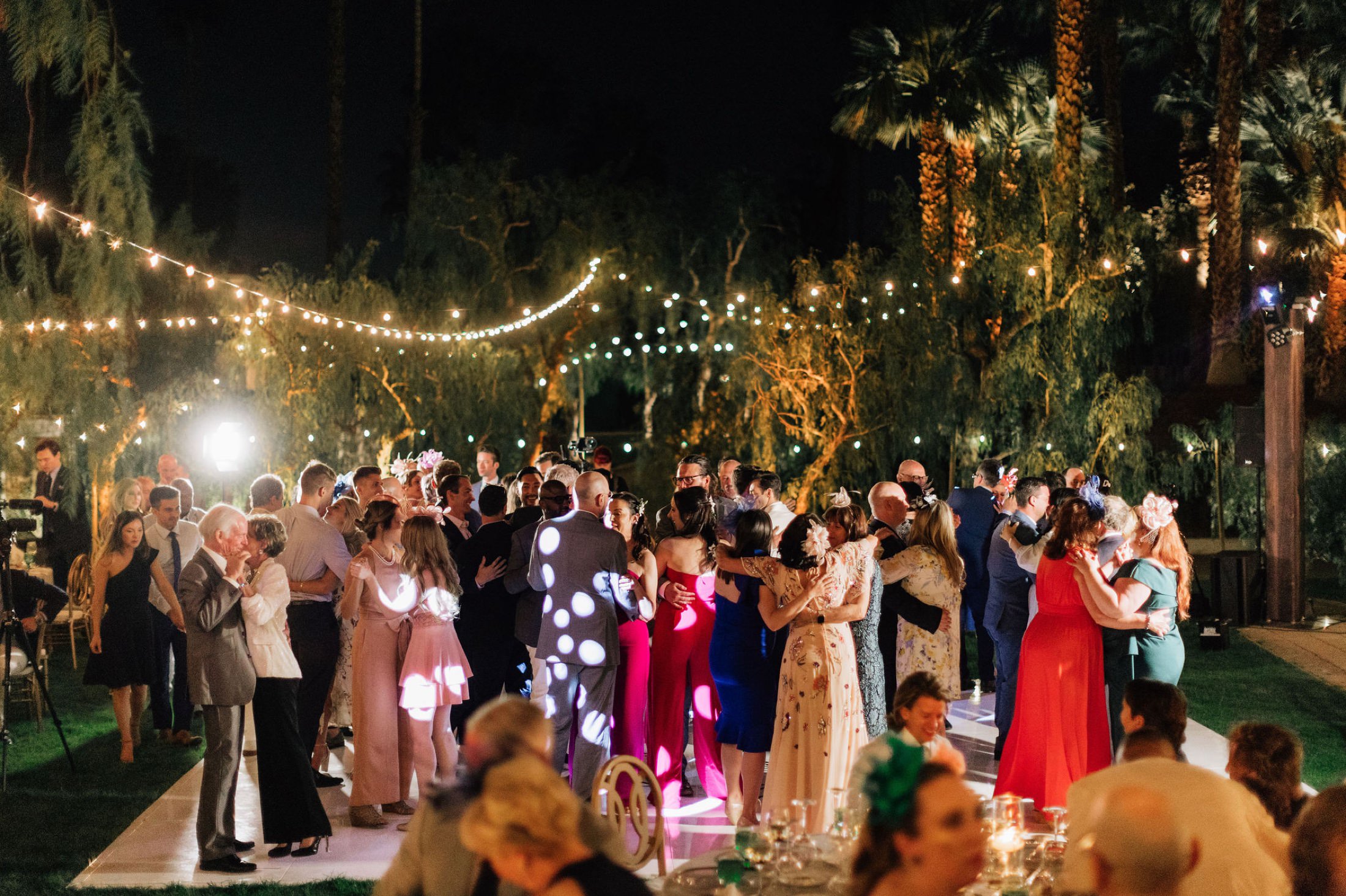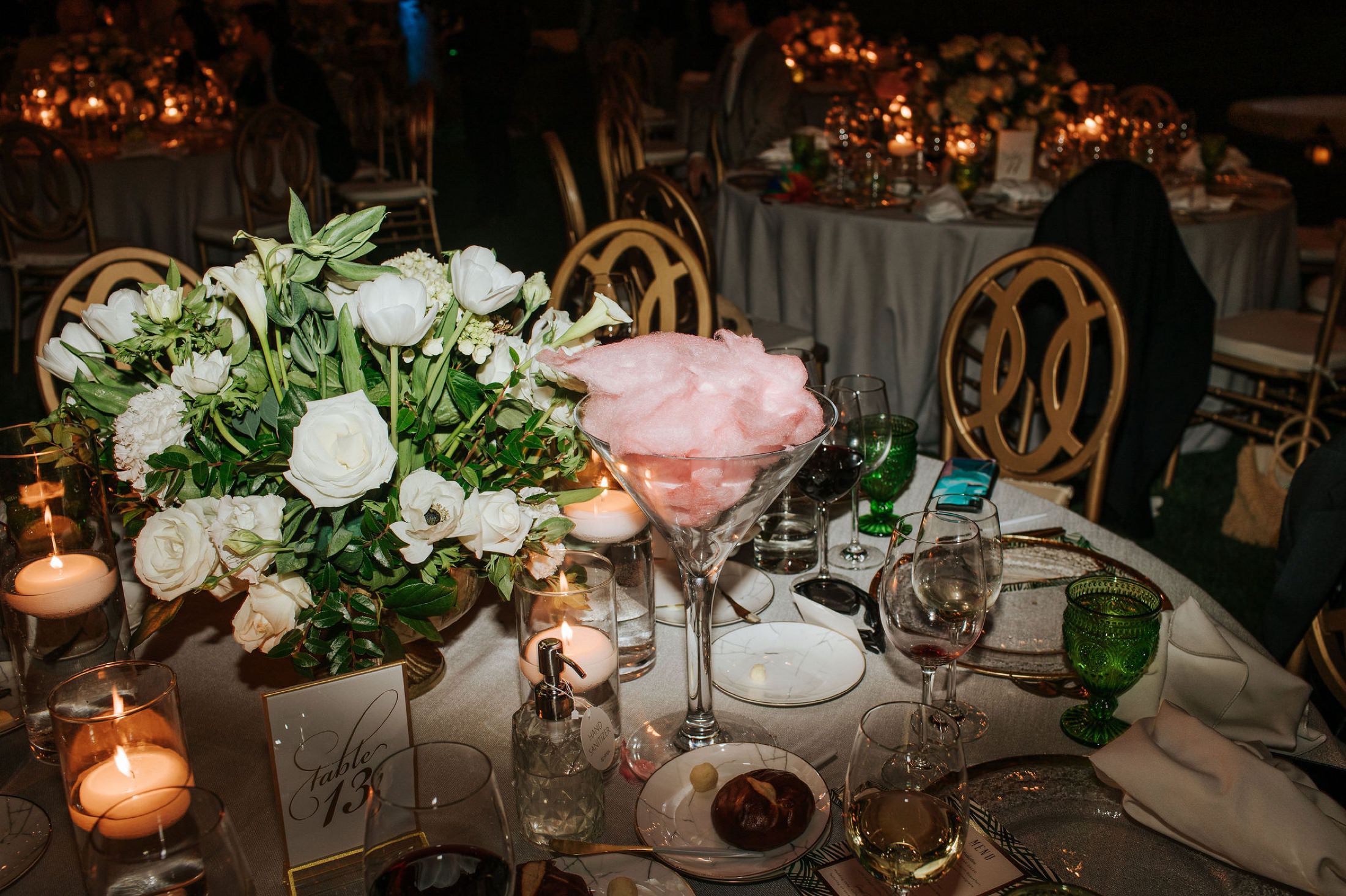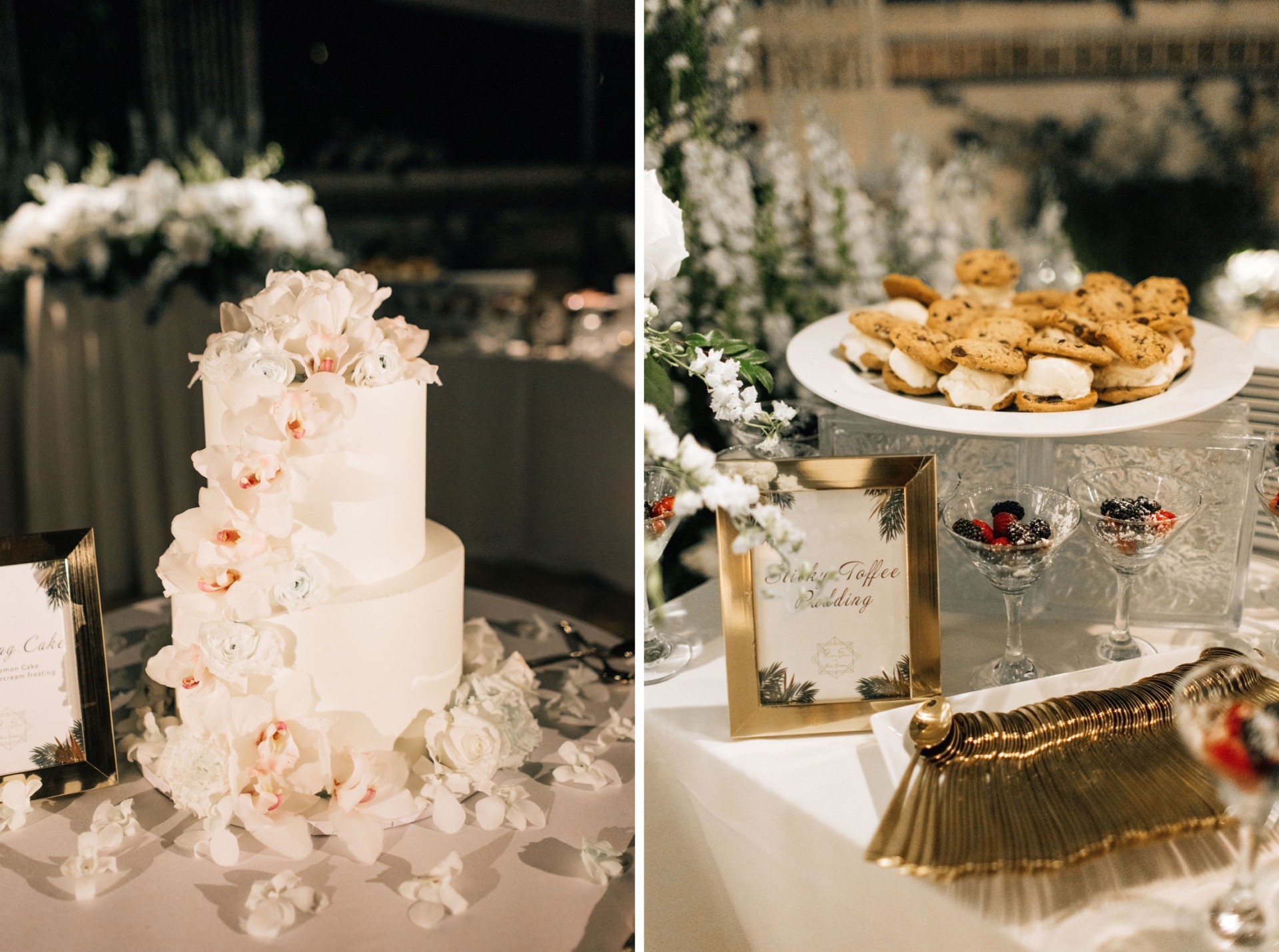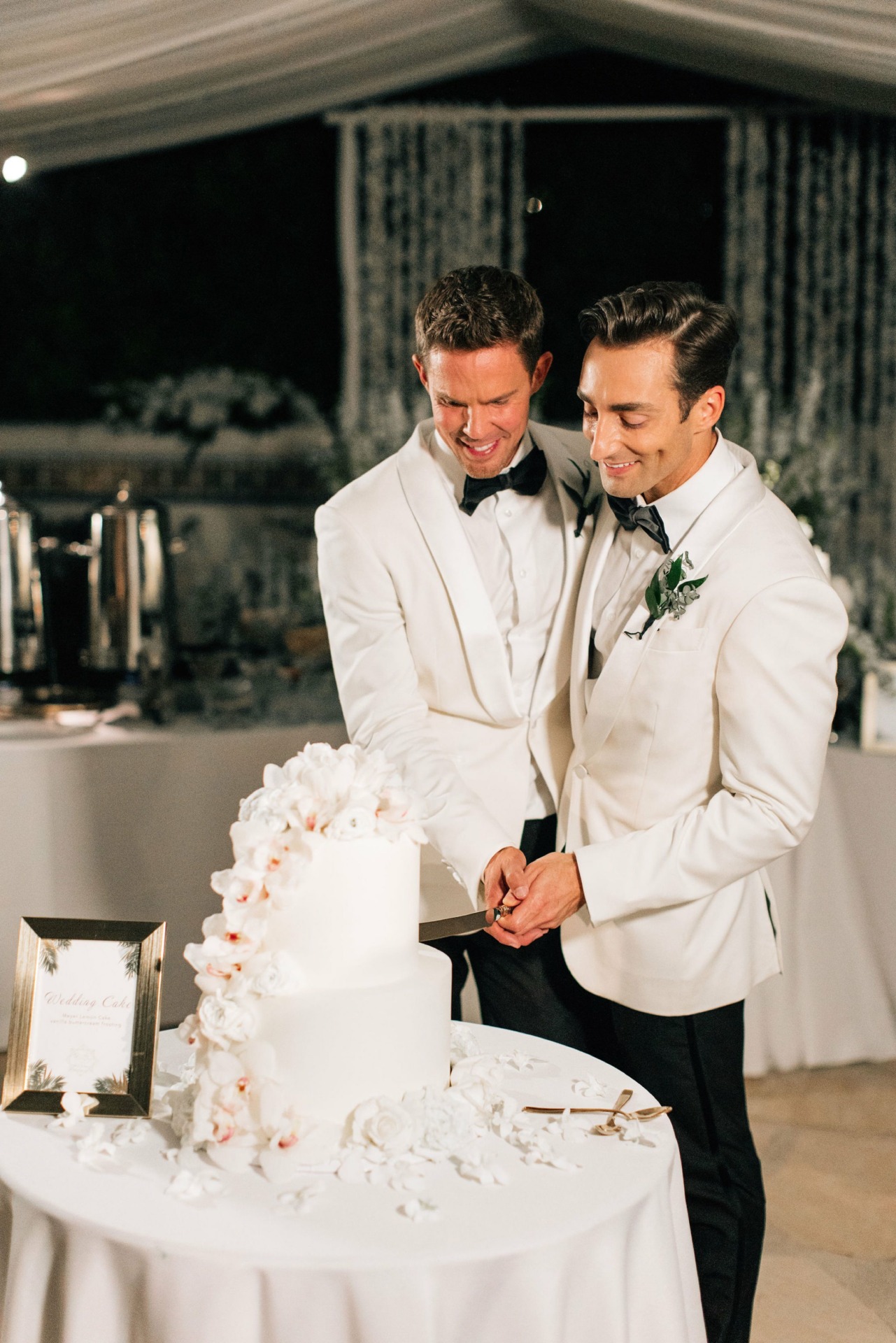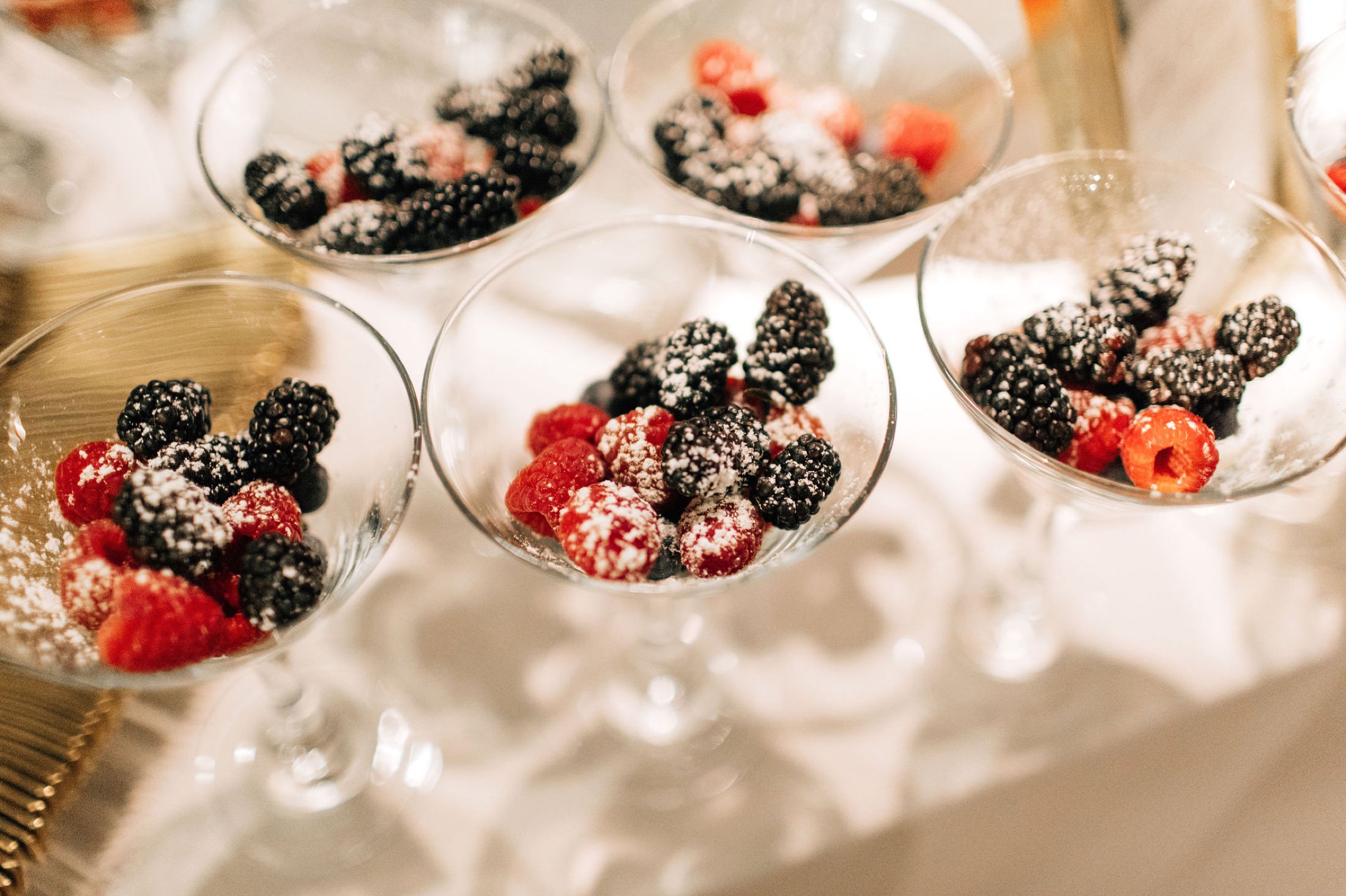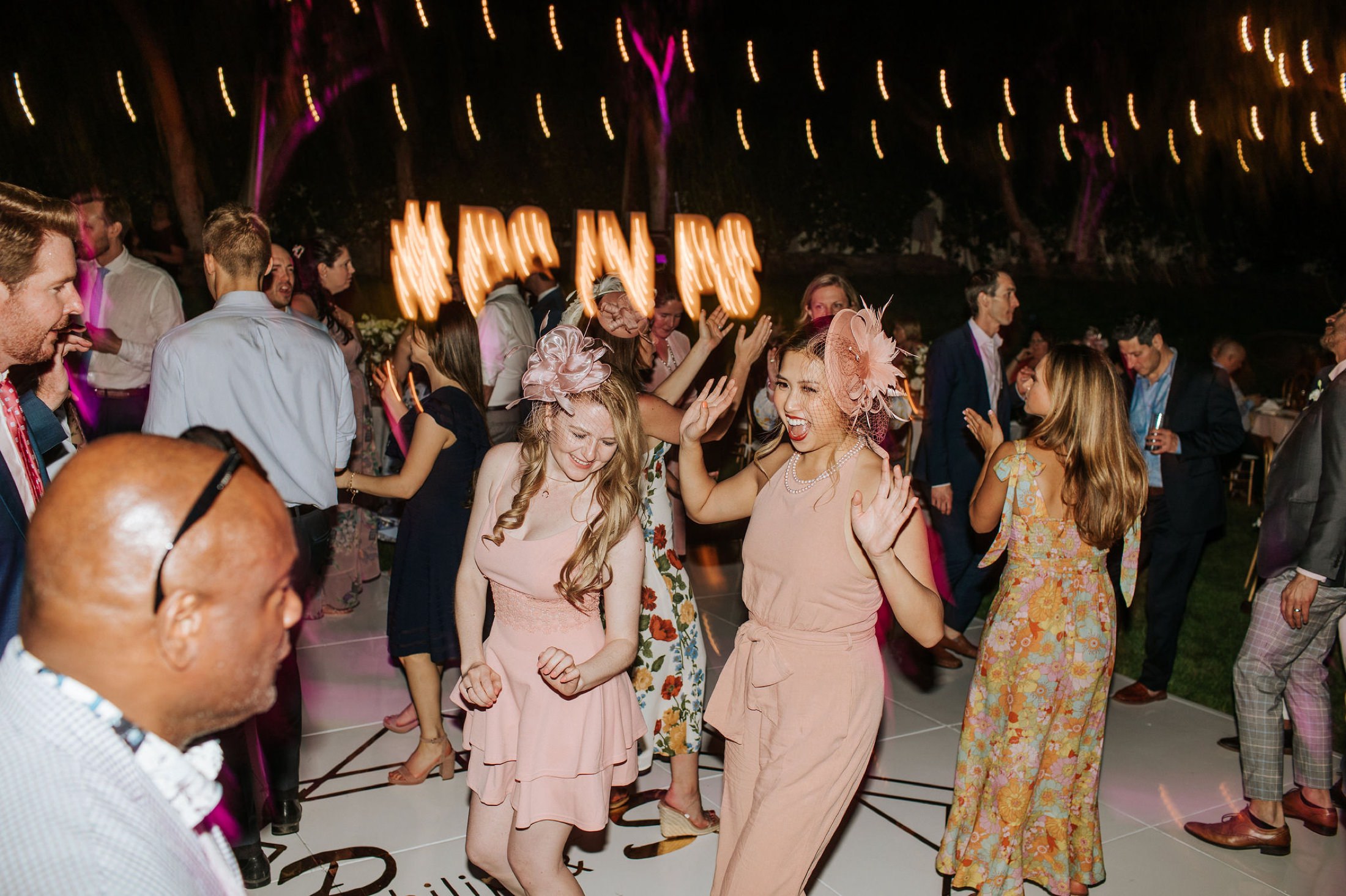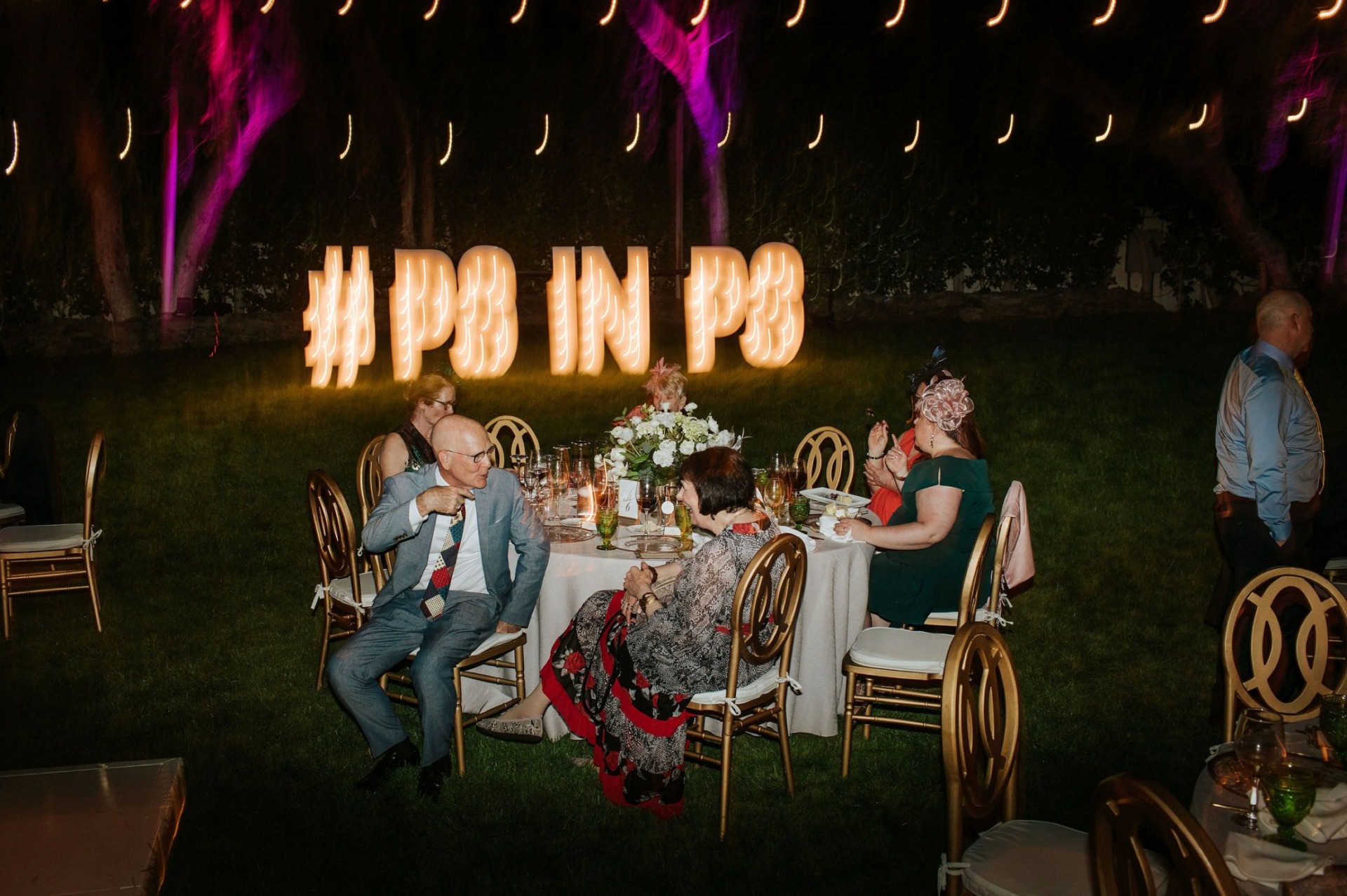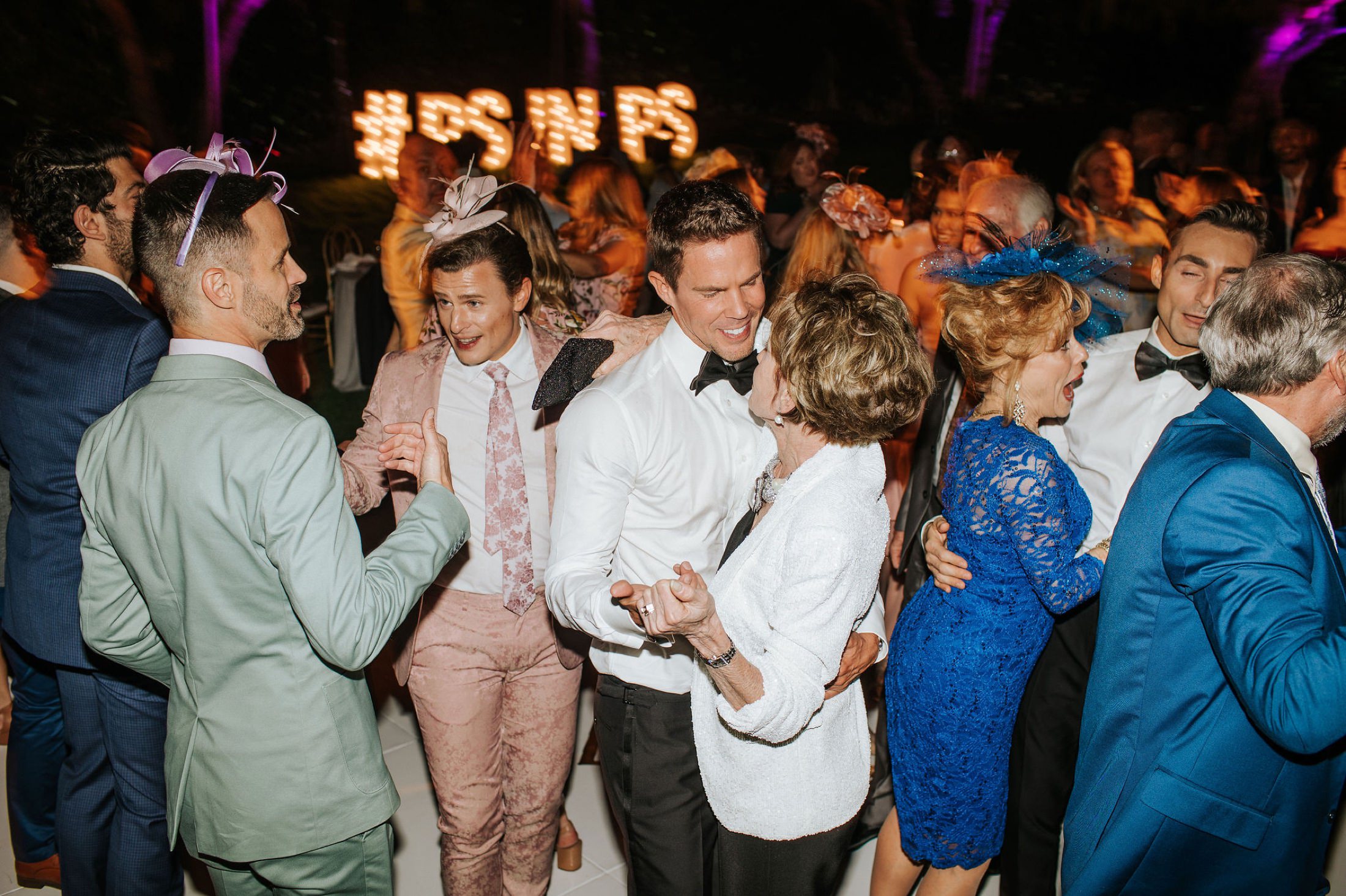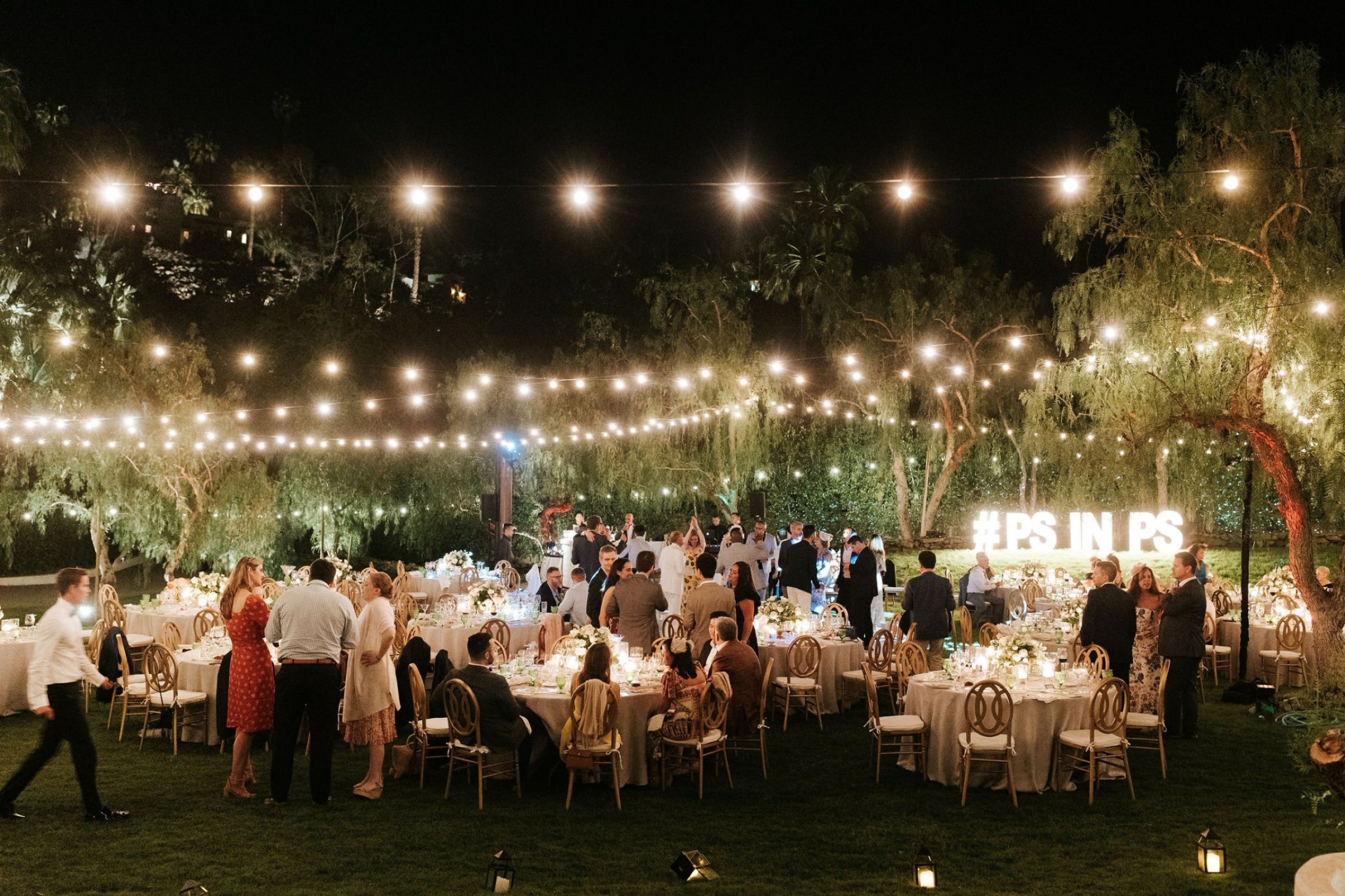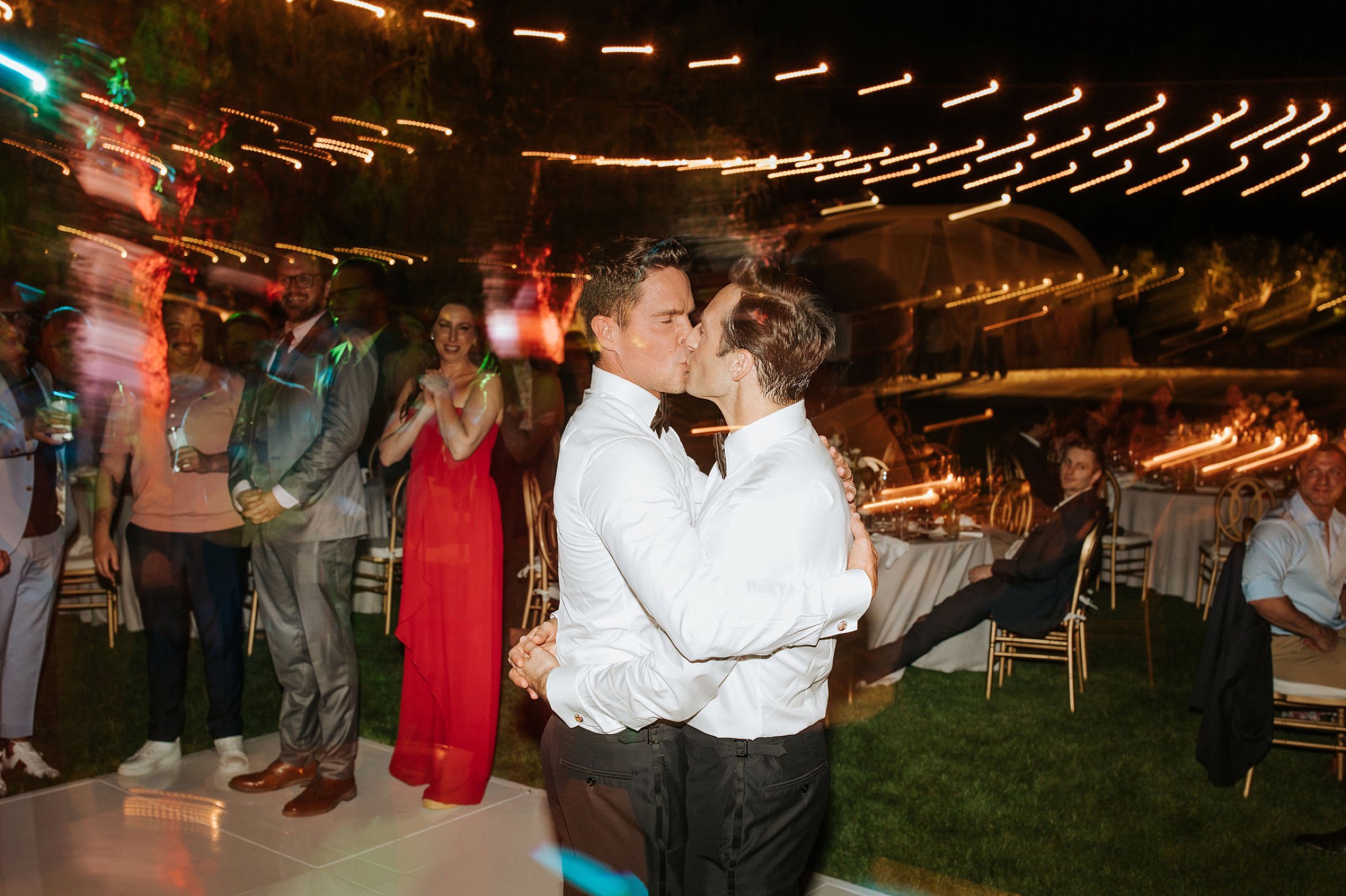 Scott and Philip are finally married! After multiple reschedules, due to Covid, they were beyond thrilled to at long last celebrate their love with a magical wedding in Palm Springs at the stunning Barry Manilow Estate. Surrounded by the picturesque beauty of Palm Springs, their special day was filled with joy, elegance, and a touch of British inspiration. As a Palm Springs wedding photographer, it was my honor to capture every memorable moment for them. One of my favorite elements of this day was the nod to Philip's British roots in the form of colorful looks worn by their guests complete with festive hats to add a dash of whimsy to the affair.
The Barry Manilow Estate, with its sprawling grounds and manicured gardens, provided a breathtaking setting for the celebration. The venue was adorned with beautiful flowers, carefully arranged to complement the natural beauty of the surroundings. Under a pristine white tent with stunning florals, former Senator Barbra Boxer officiated their heartfelt ceremony, which was a true treat for everyone. The ambiance was nothing short of magical.
During cocktail hour, guests indulged in delicious cocktails that perfectly complemented the desert ambiance. The atmosphere buzzed with excitement as friends and family mingled and celebrated the union of two remarkable individuals. To add an element of entertainment, poker and card tables were scattered throughout, providing lively entertainment and friendly competition.
As the sun began to set and everyone gathered for dinner, the celebration continued into the night where much more fun was had. Scott and Philip danced their first dance as a married couple, enjoyed heartfelt toasts by many, and danced the night away surrounded by the warmth and support of their loved ones.
Palm Springs is such a special place to me and I always love heading out to the desert to photograph weddings in the desert. I was beyond excited for Philip and Scott to finally tie the knot and get to throw the wedding bash of their dreams!