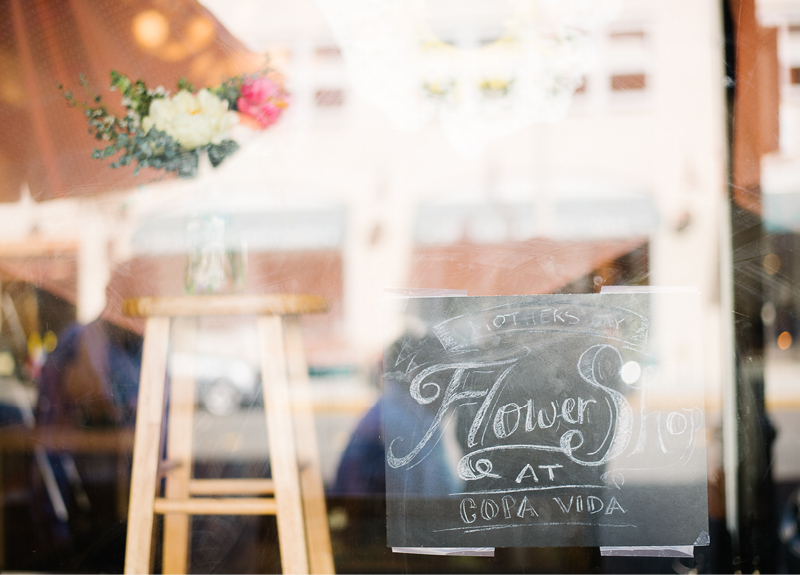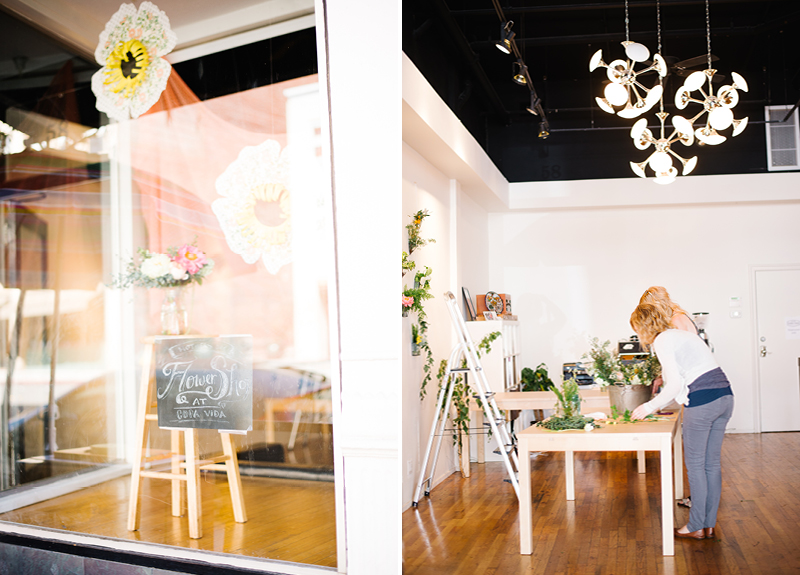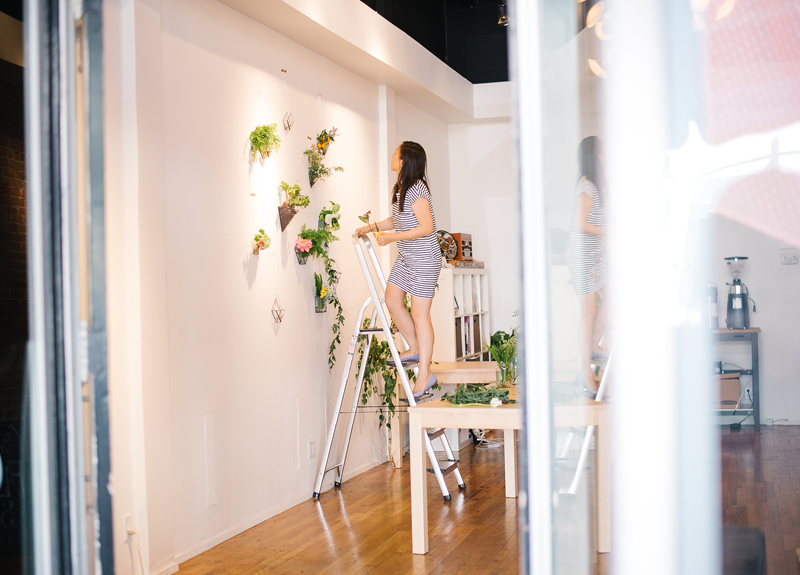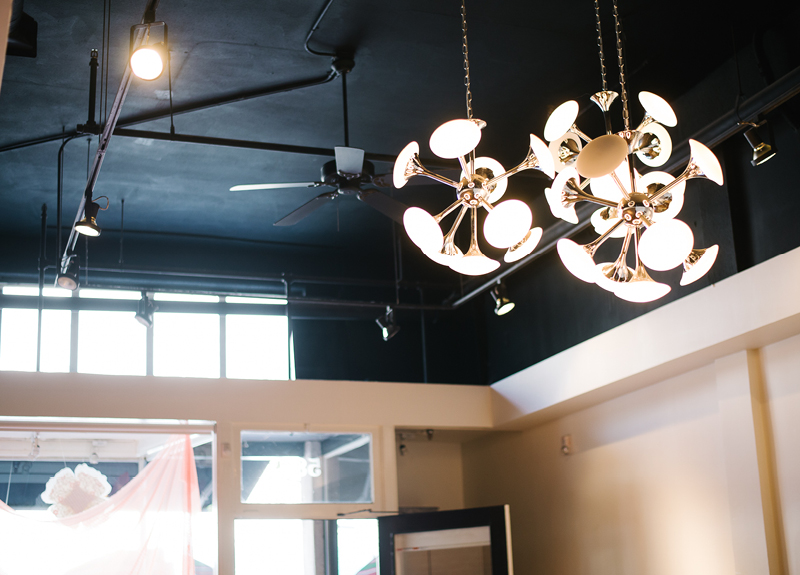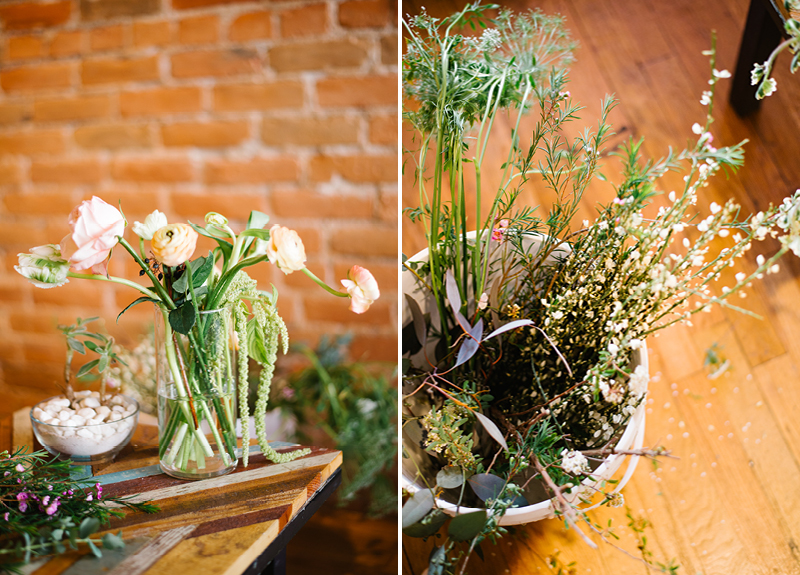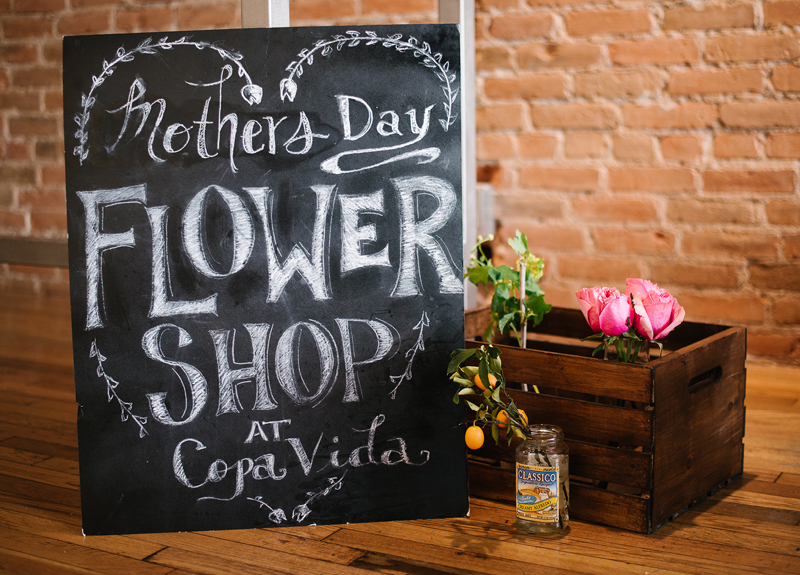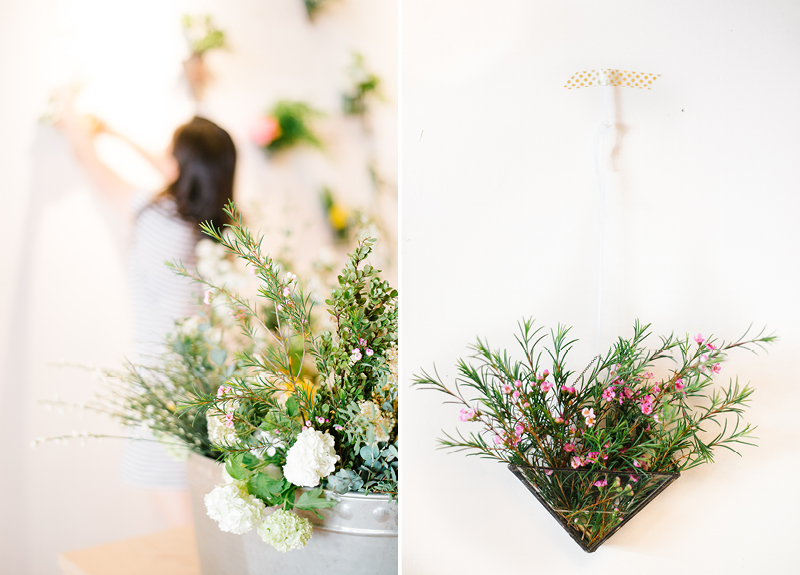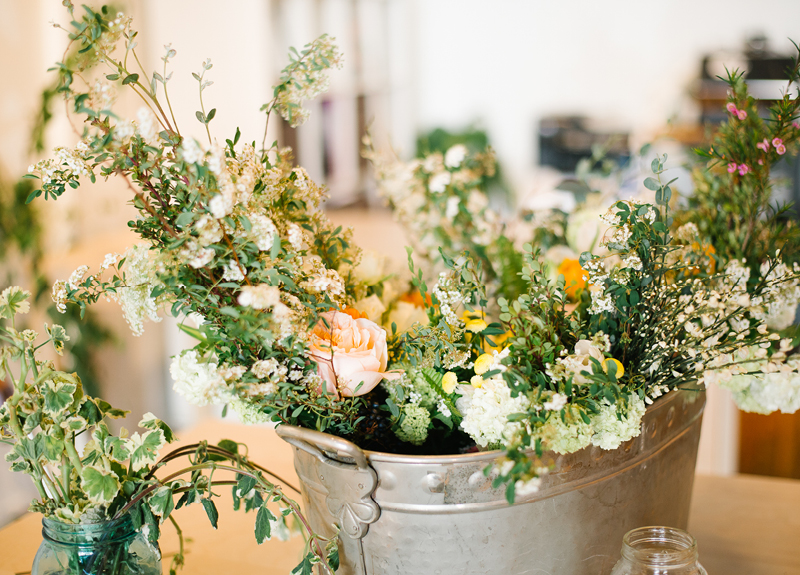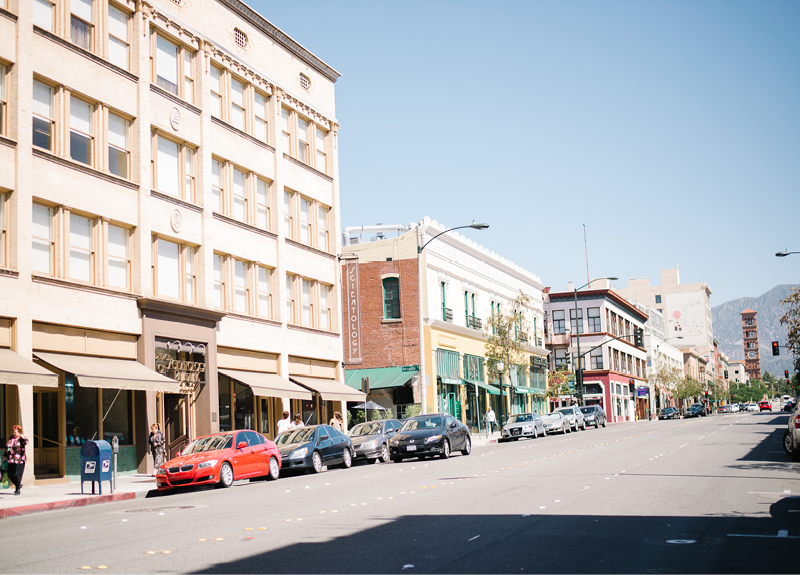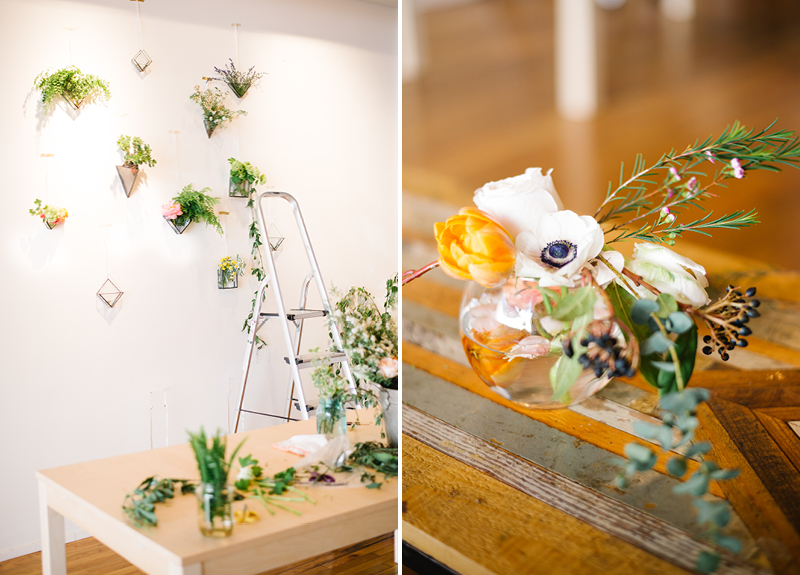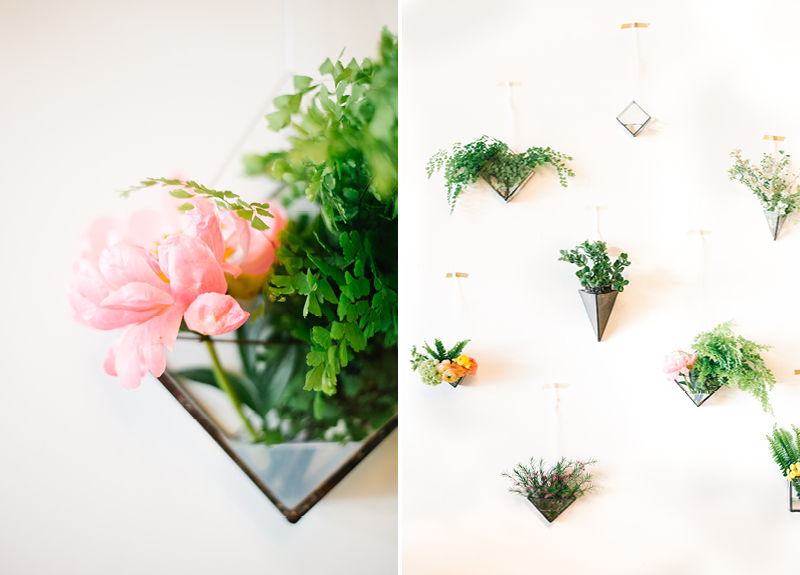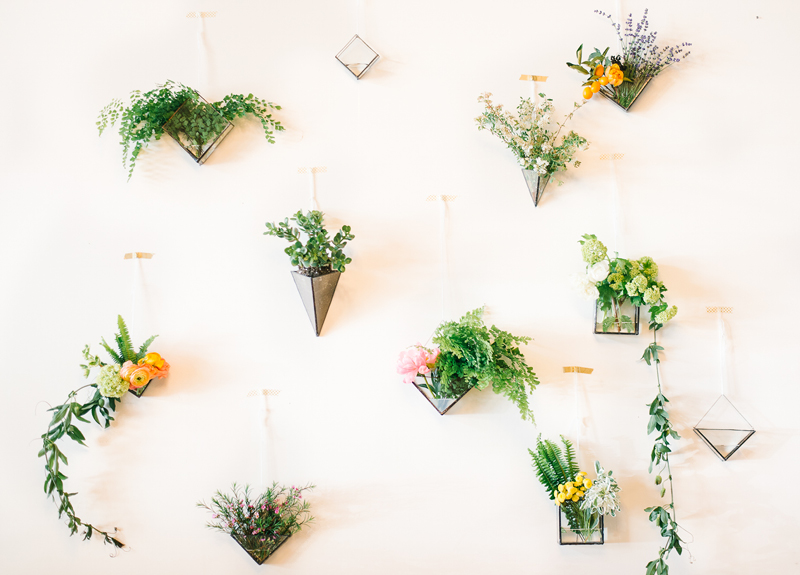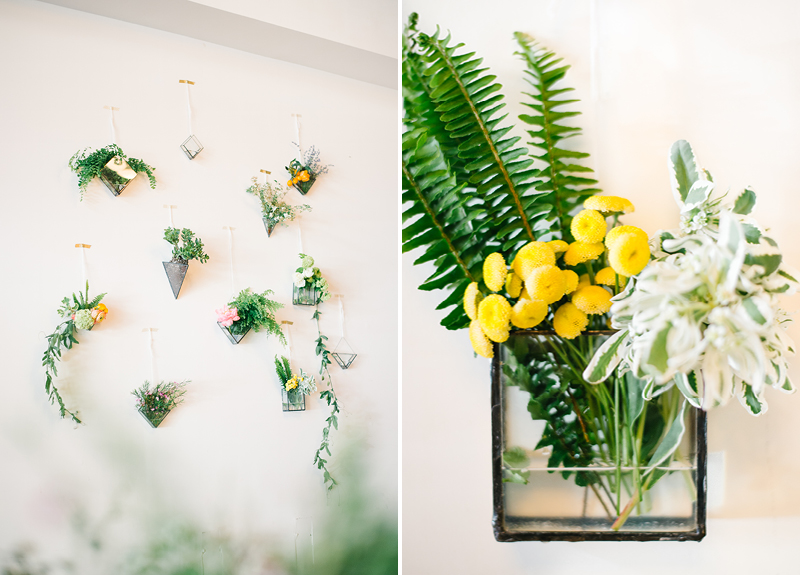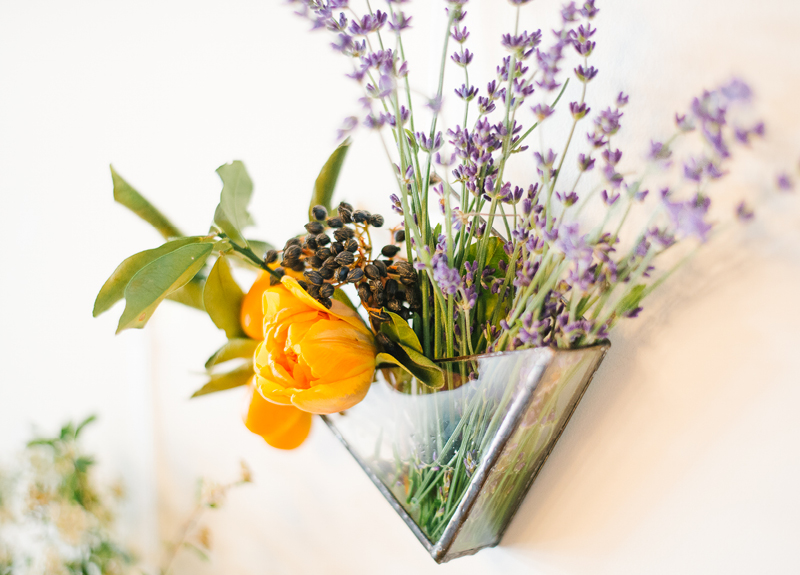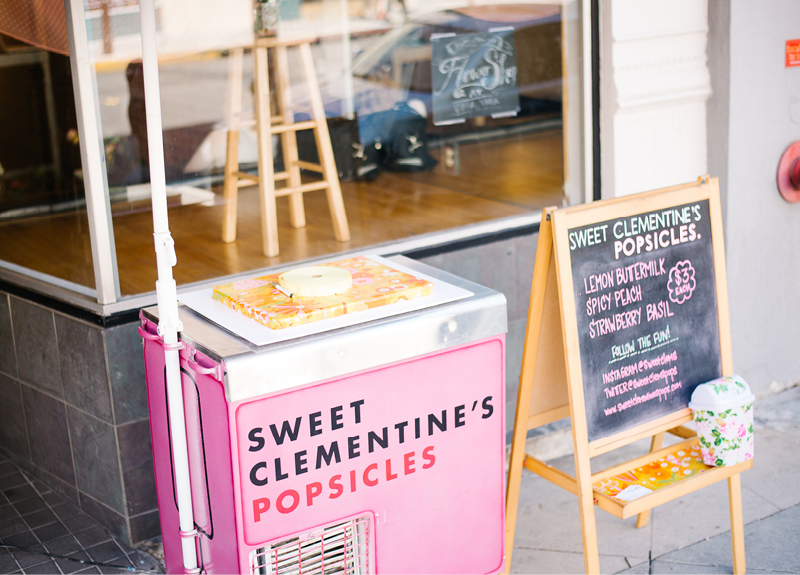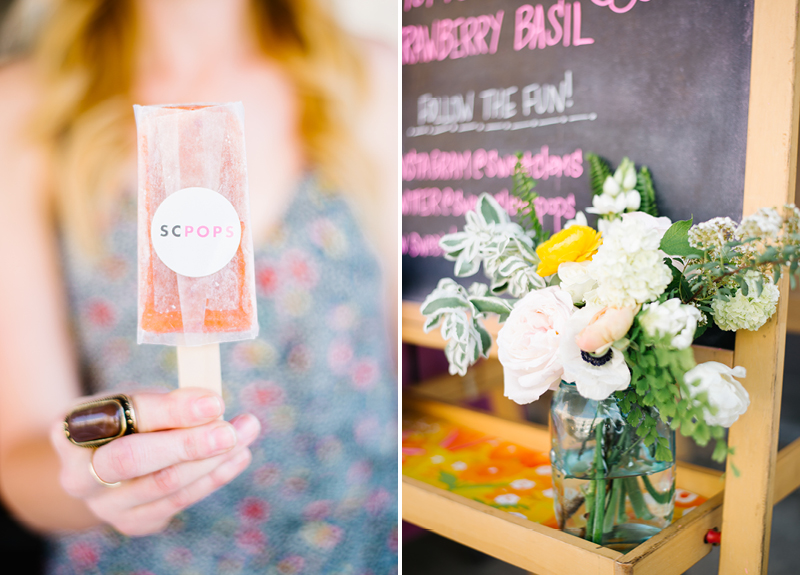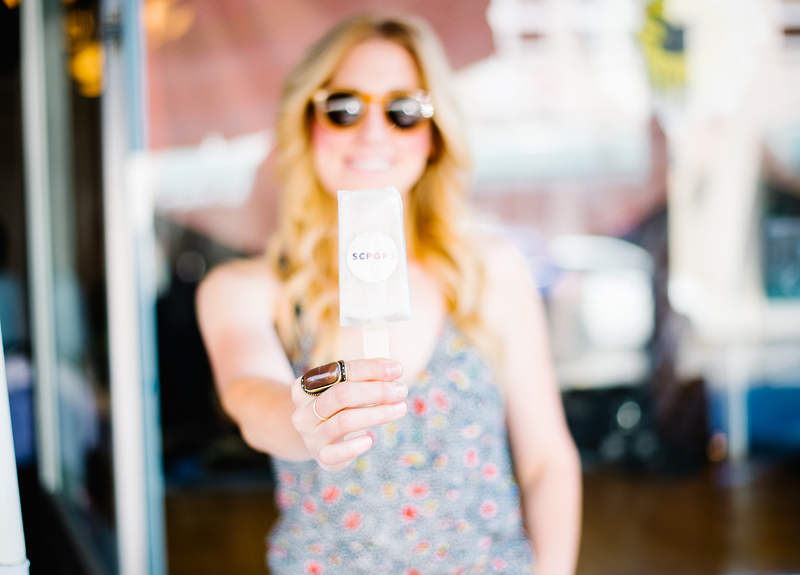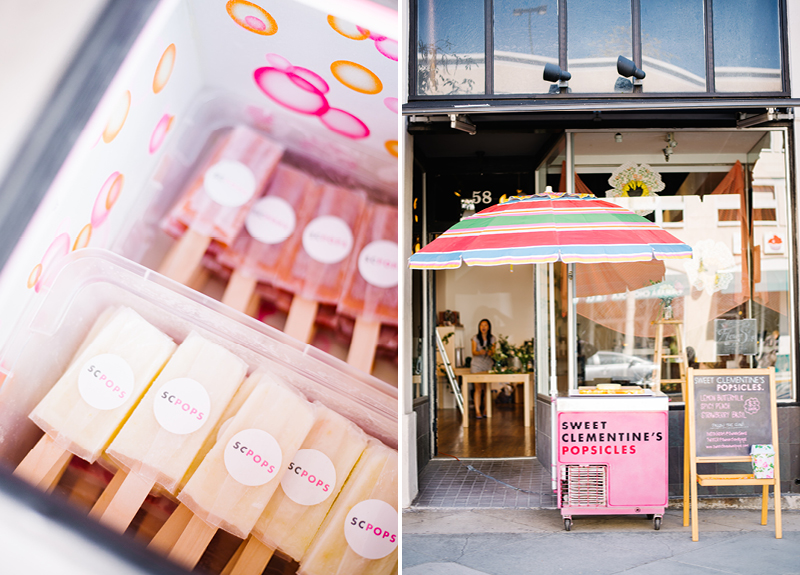 I hope you all had a great weekend and took some time to celebrate the wonderful women in your lives on Mother's Day! I had the unique opportunity to document a floral pop up shop at a Pasadena coffee shop, Copa Vida, on Sunday. For those who may not know, a pop up shop is when a vendor that is selling goods sets up shop for one day at a location that is not their typical place of business and promotes their business by selling items to the public. These are great opportunities for local small businesses to work together to help promote one another and hopefully round up new customers. Pop up shops are very popular for florists and you can often see many of them on or around major holidays through out the year!
For this particular event, Charmain of Emblem Flowers paired up with Lindsay of Copper and Torch to create a unique and artsy wall installation featuring both of their products. So while Charmain sold bundles of her freshly prepared bouquets, people were able to enjoy the artwork on the wall and cool off with a homemade popsicle provided by Layne of Sweet Clementine's Popsicles. I stopped by to capture the details of their event and support all of their hard work!
Lindsay is a talented and crafty designer and maker of goods from Atlanta, Georgia. She mostly uses copper and glass to create beautiful pieces of art that can hold various items or decorate a space. And, of course, Charmain is a talented Pasadena florist that specializes in compote styled floral arrangements! Emblem Flowers is by far my favorite Los Angeles wedding florist because she has a great eye for design and composition, and her pieces are always romantic and whimsical.
VENDOR LOVE
Florals: Emblem Flowers
Design Pieces: Copper and Torch
Popsicles: Sweet Clementine's Popsicles
Venue: Copa Vida in Pasadena