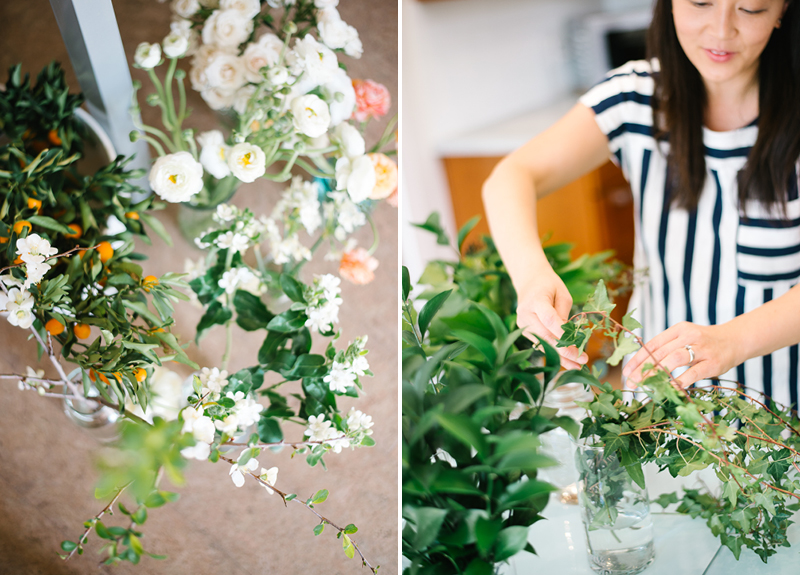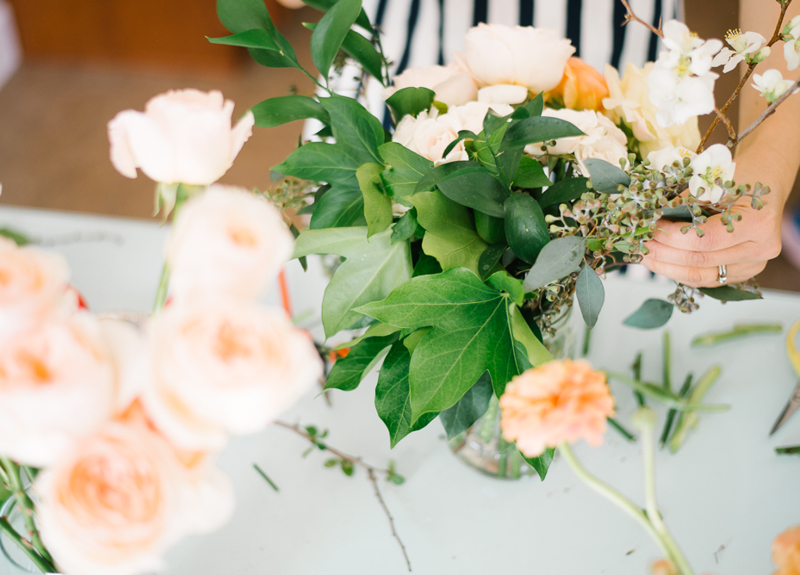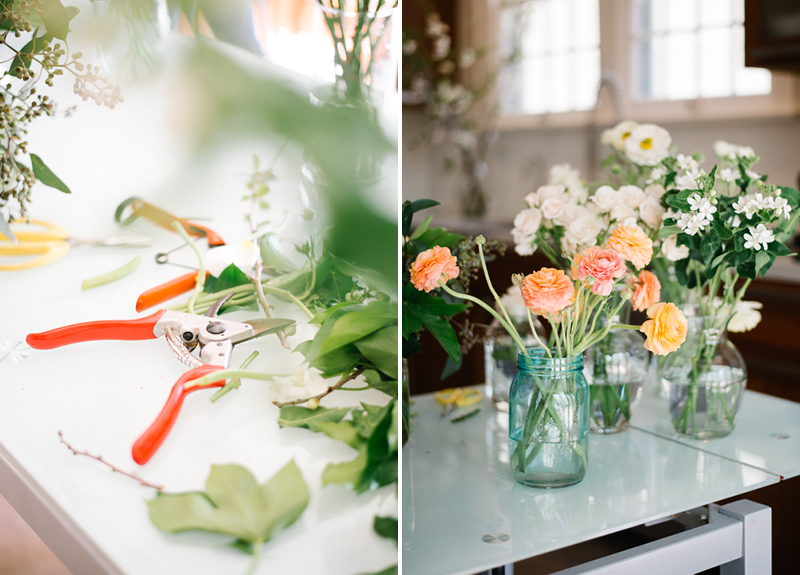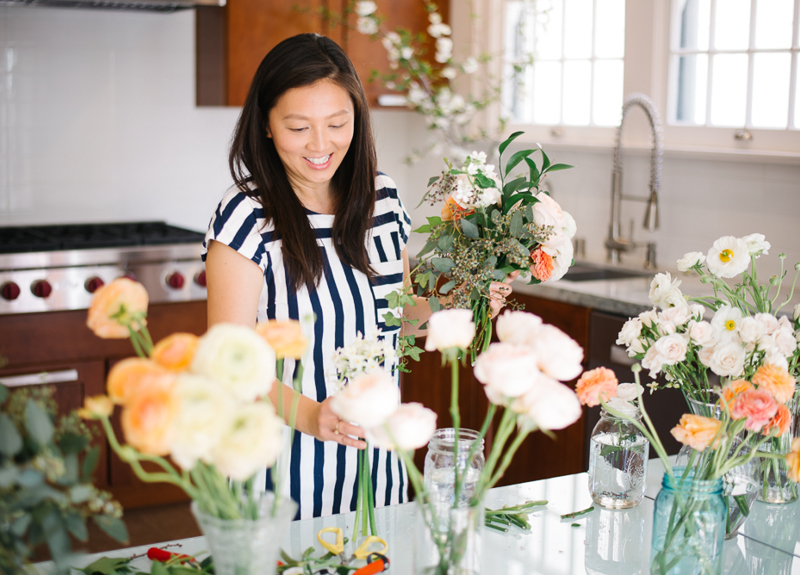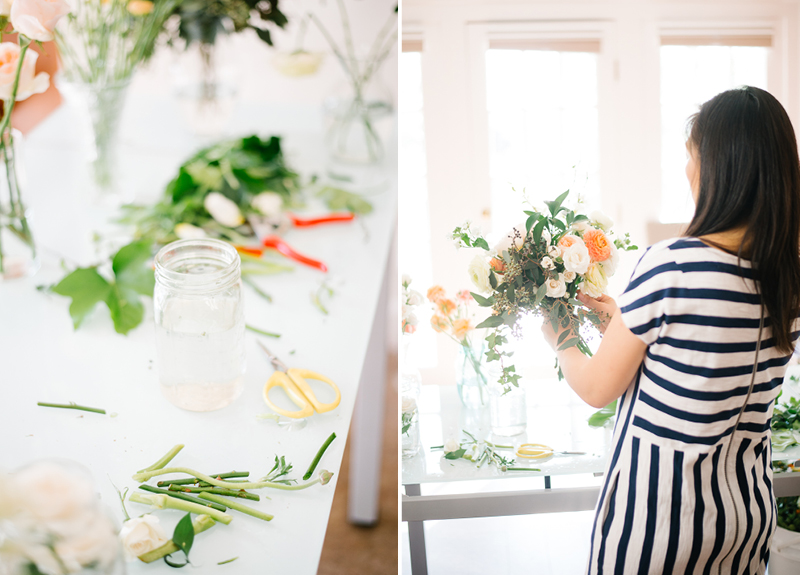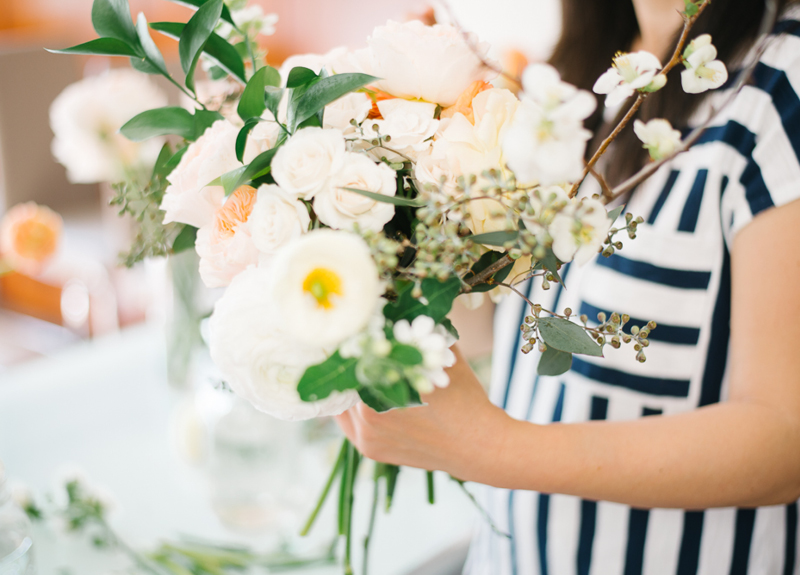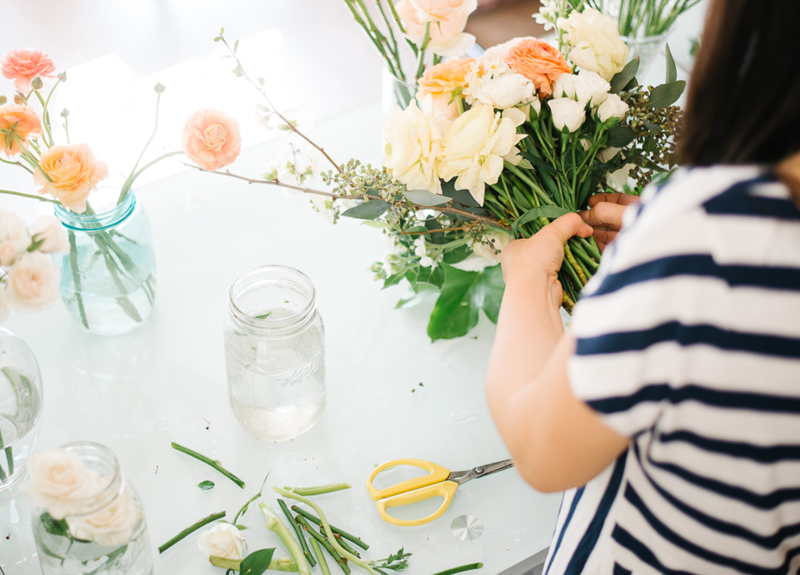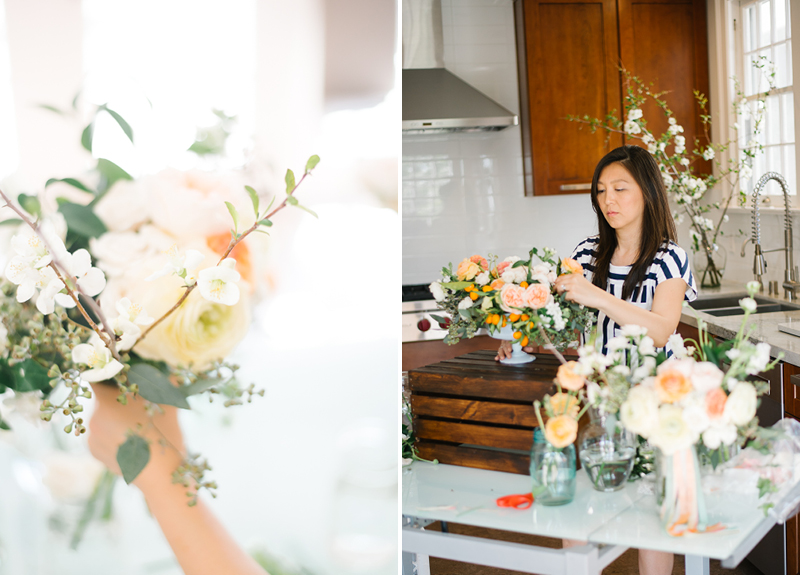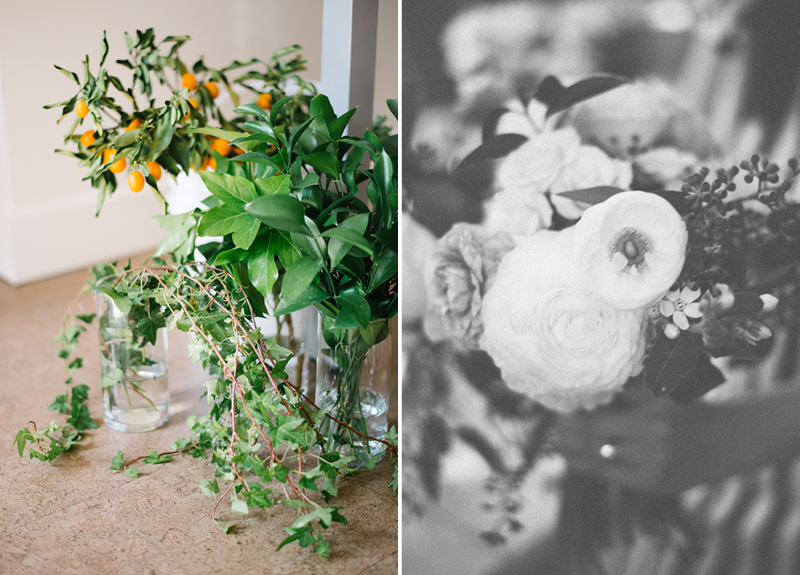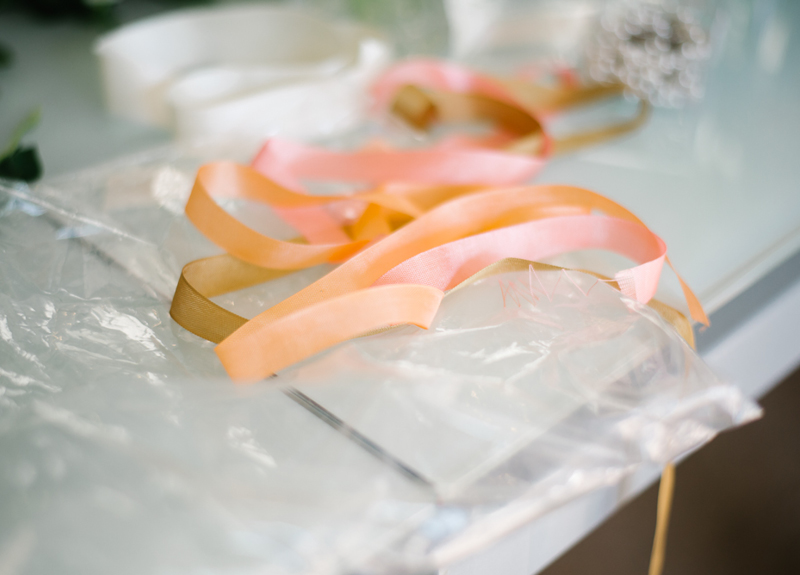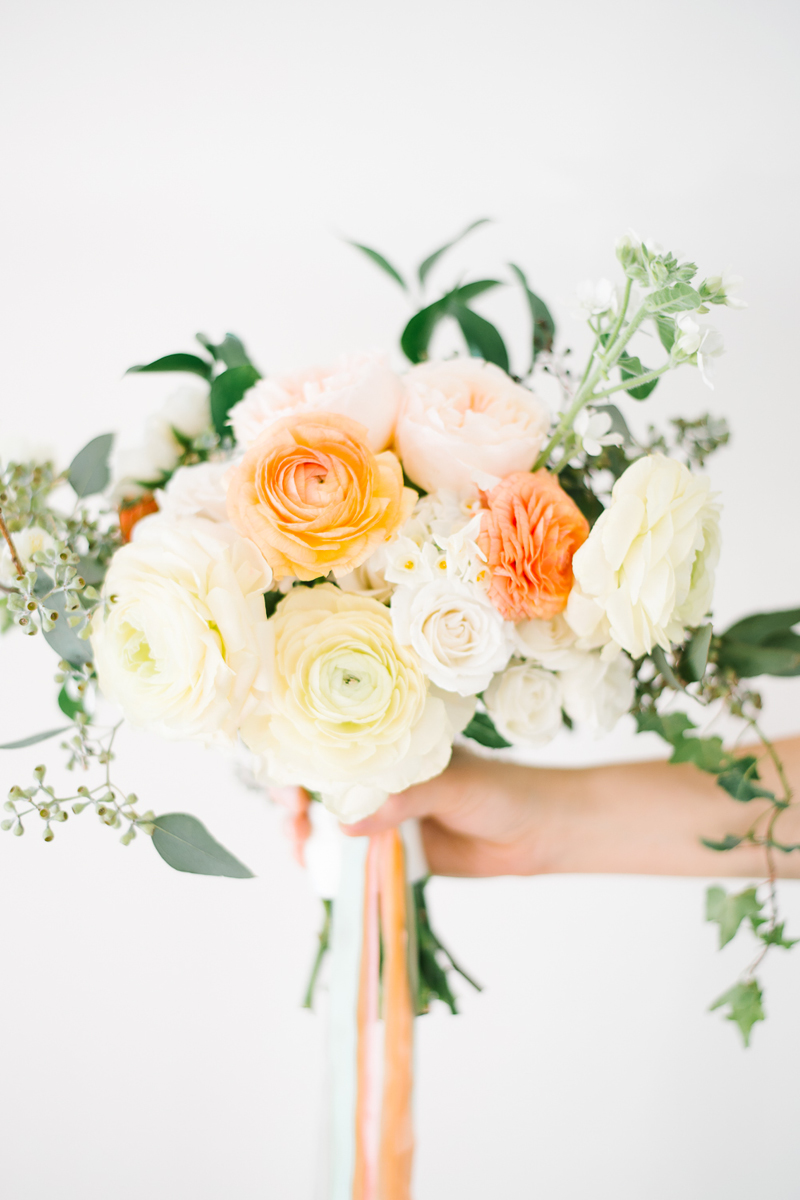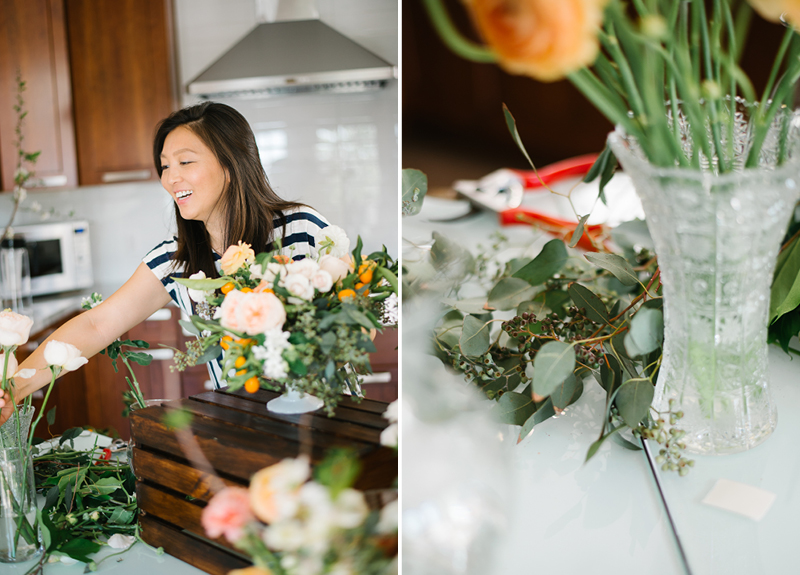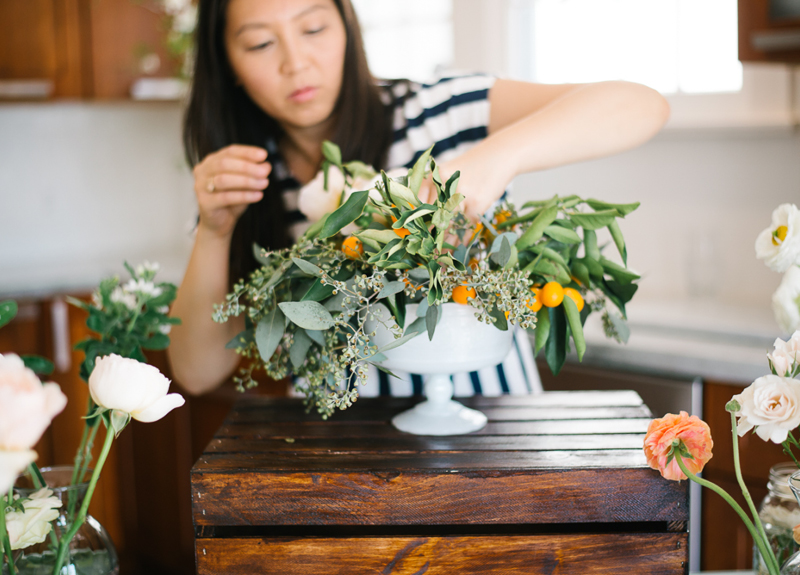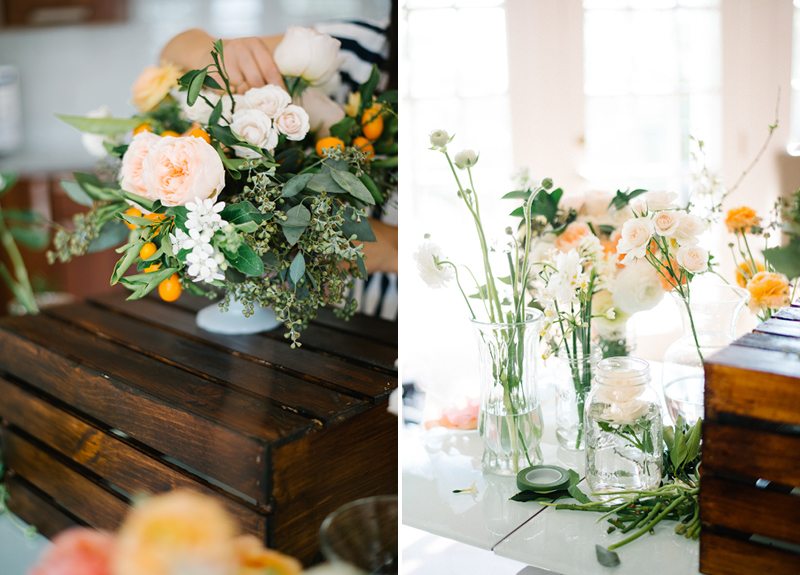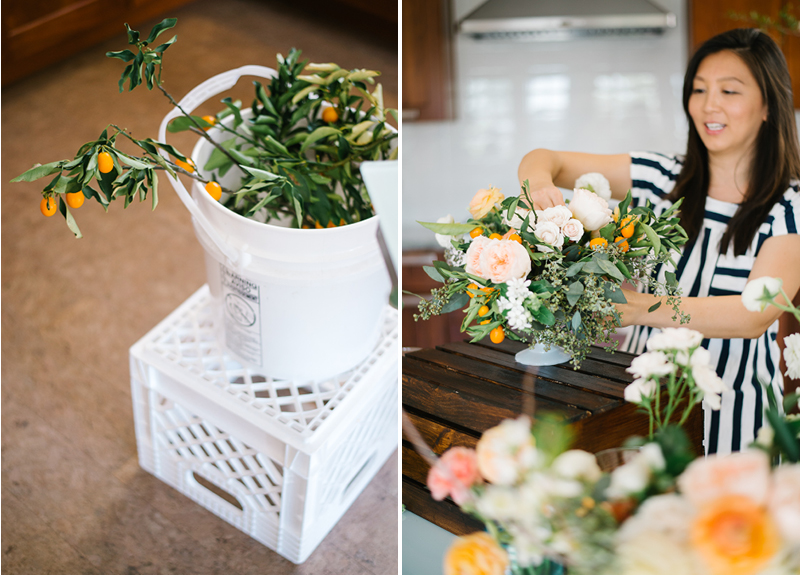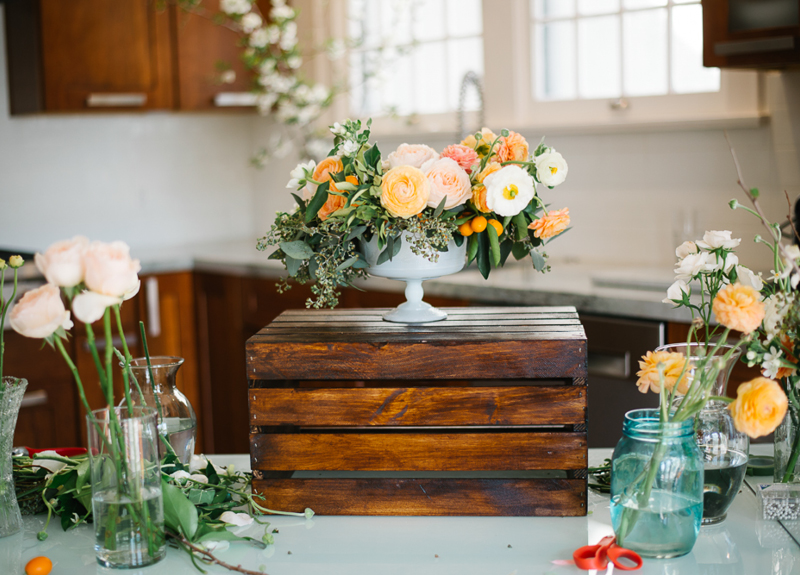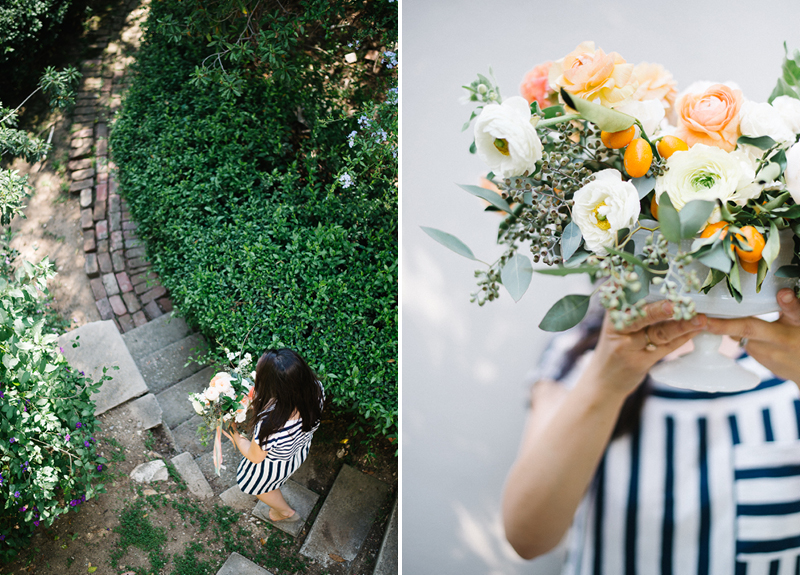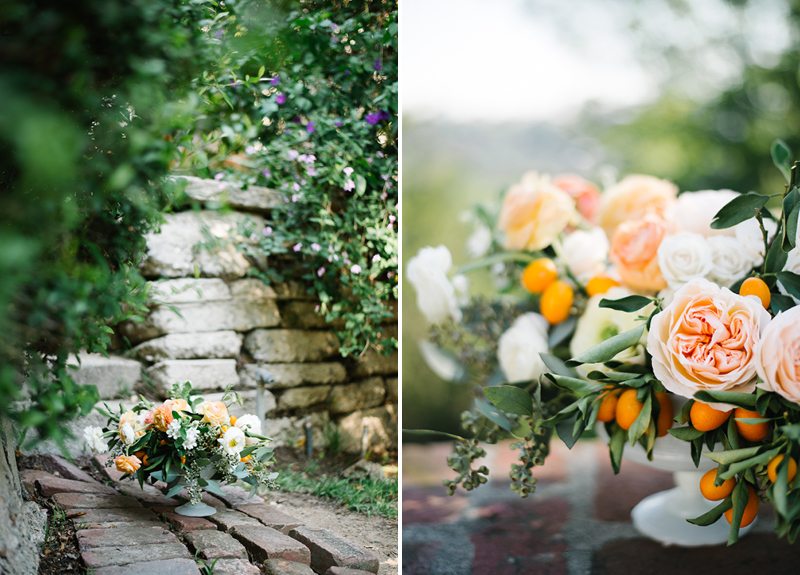 When I was growing up I never looked twice at a bouquet of flowers and I certainly didn't know the difference between a garden rose and a peony. Flowers just weren't "my thing" I suppose. But ever since I stepped into the wedding world, I find myself swooning over the most gorgeous bouquets and wedding reception table settings that are full of lush greenery and colorful blooms. I guess you could say I have come quiet a long way from my preteen, tomboy years! I believe that flower arrangements simply breathe life into a wedding photograph as well as an event space and are an essential element to any wedding celebration.
So, in honor of my love of fresh flowers I decided to set up a lifestyle session with a local wedding florist in Los Angeles, Charmain of Emblem Flowers, to capture how she creates her signature flower arrangements. For this session Charmain put together two compote floral arrangements that do a wonderful job of showcasing her amazing talent. Compote is a style of floral design that allows for a loose and asymmetrical gathering of fresh flowers, which results in a whimsical and romantic feel that is perfect for decorating a wedding or any special occasion. As you can see from the images, both the bridal bouquet and the centerpiece appear to be slightly spilling over the sides and take on more of an oval shape, which I adore. Charmain used a variety of flowers, foliage and fruit from the Los Angeles flower mart in downtown LA where you can find an amazing variety of wholesale flowers!
I had such a great time collaborating with Charmain and found that there is something so fascinating about witnessing a work of art being put together right in front of your eyes. And to top it all off, I was lucky enough to capture it on film to share with all of you! So if you are ever in Pasadena, stop by Emblem Flowers and pick up a fresh bouquet!
V  E  N  D  O  R  S
Makeup: Glam Makeup by Sue