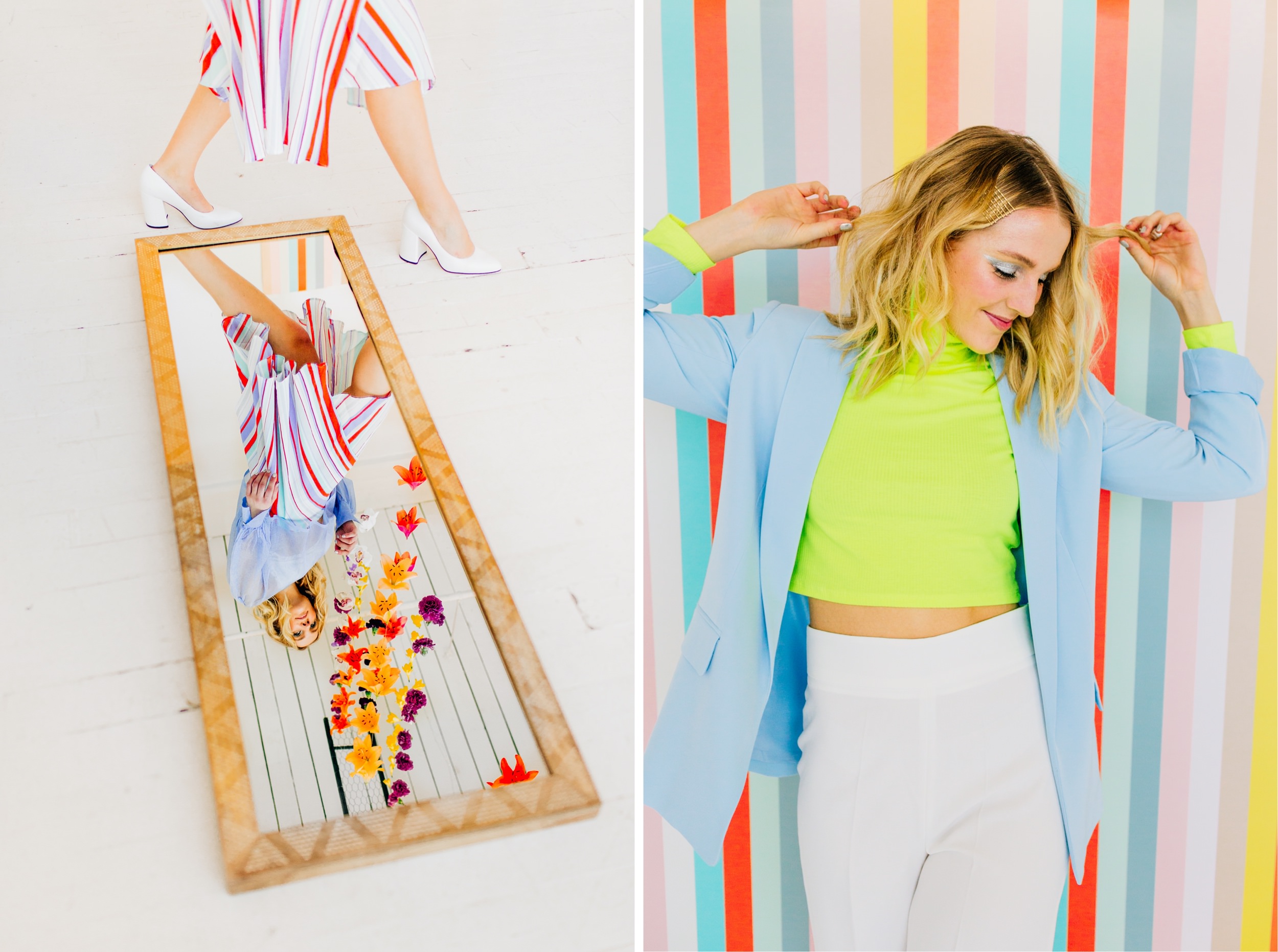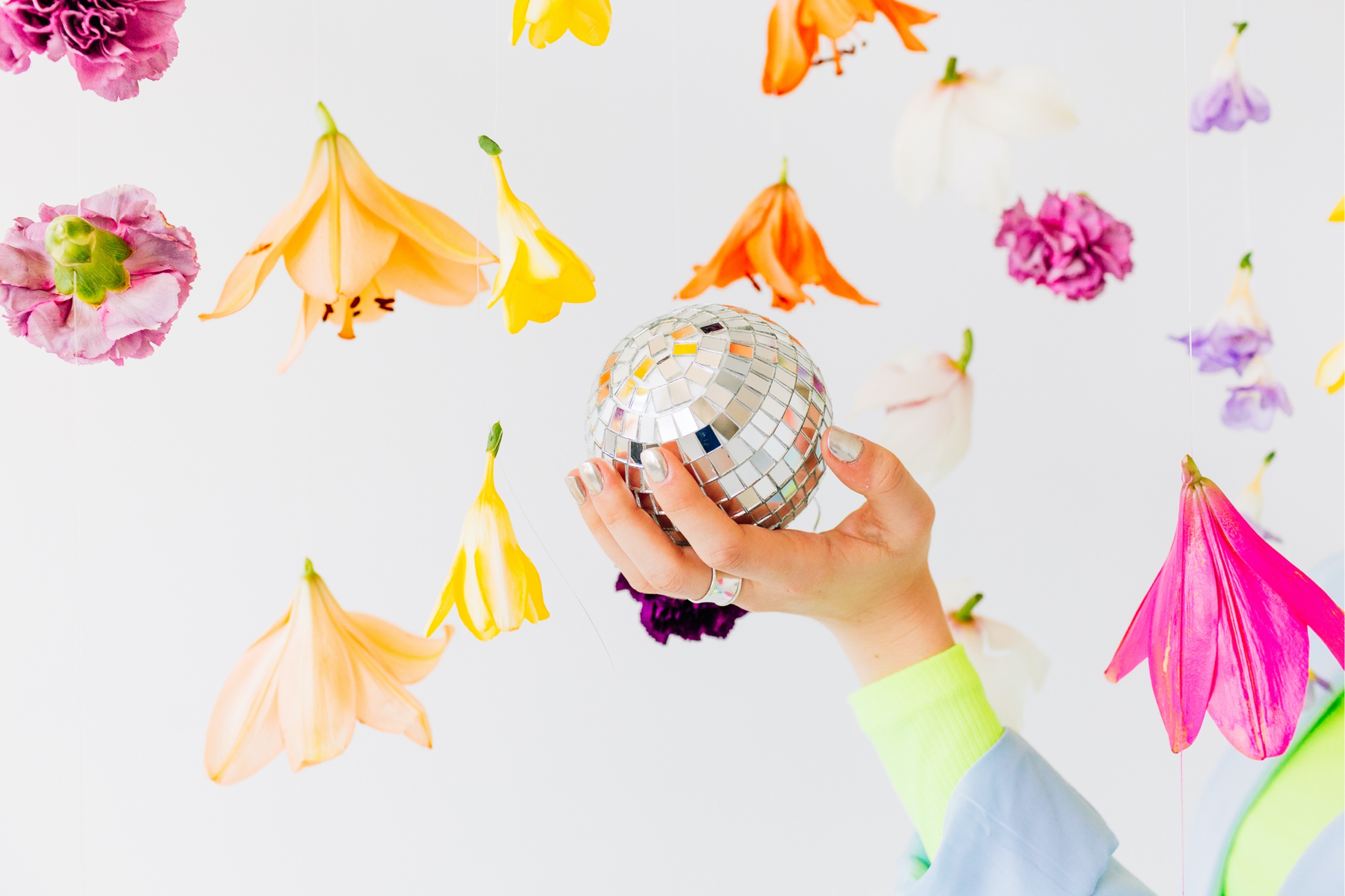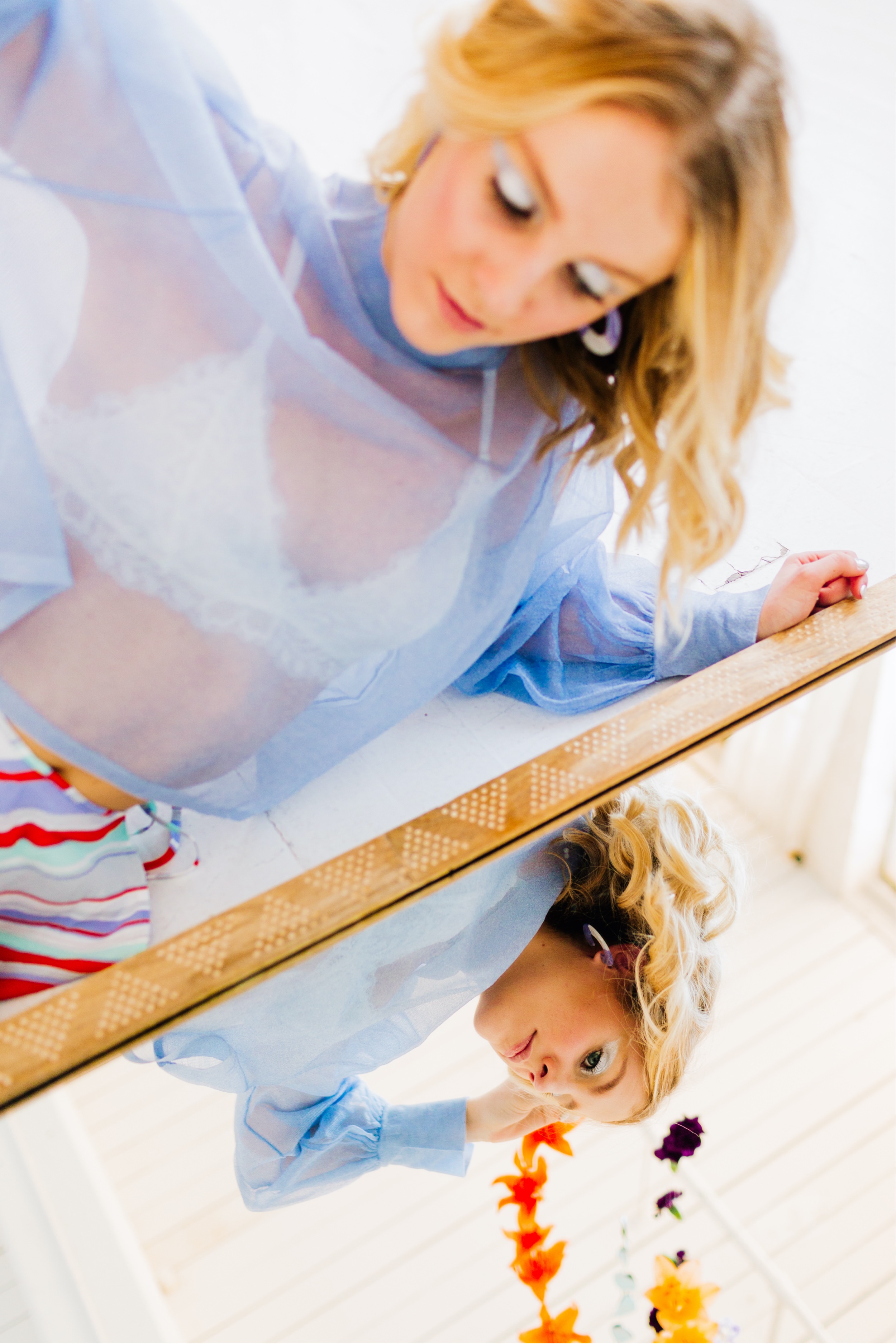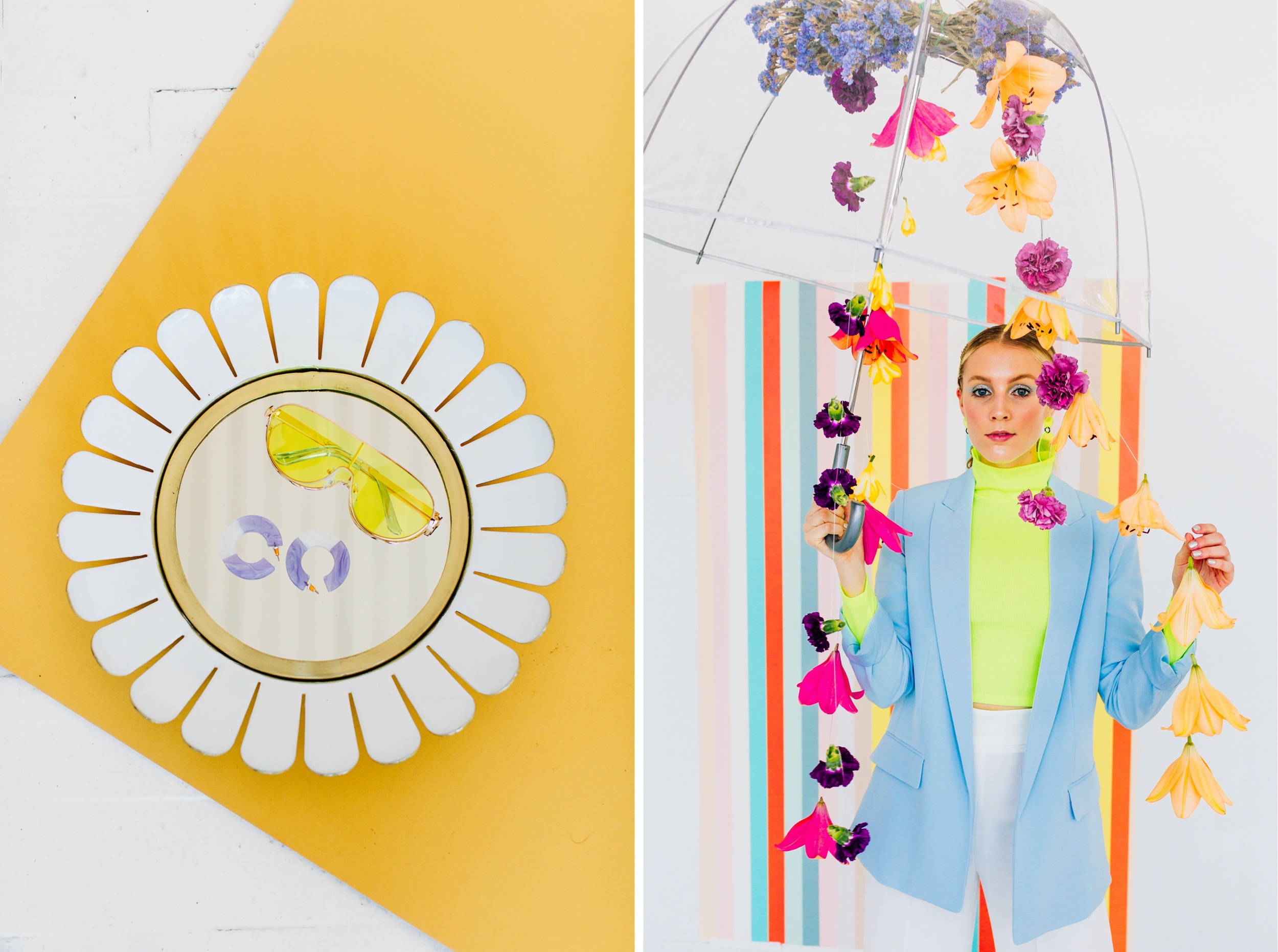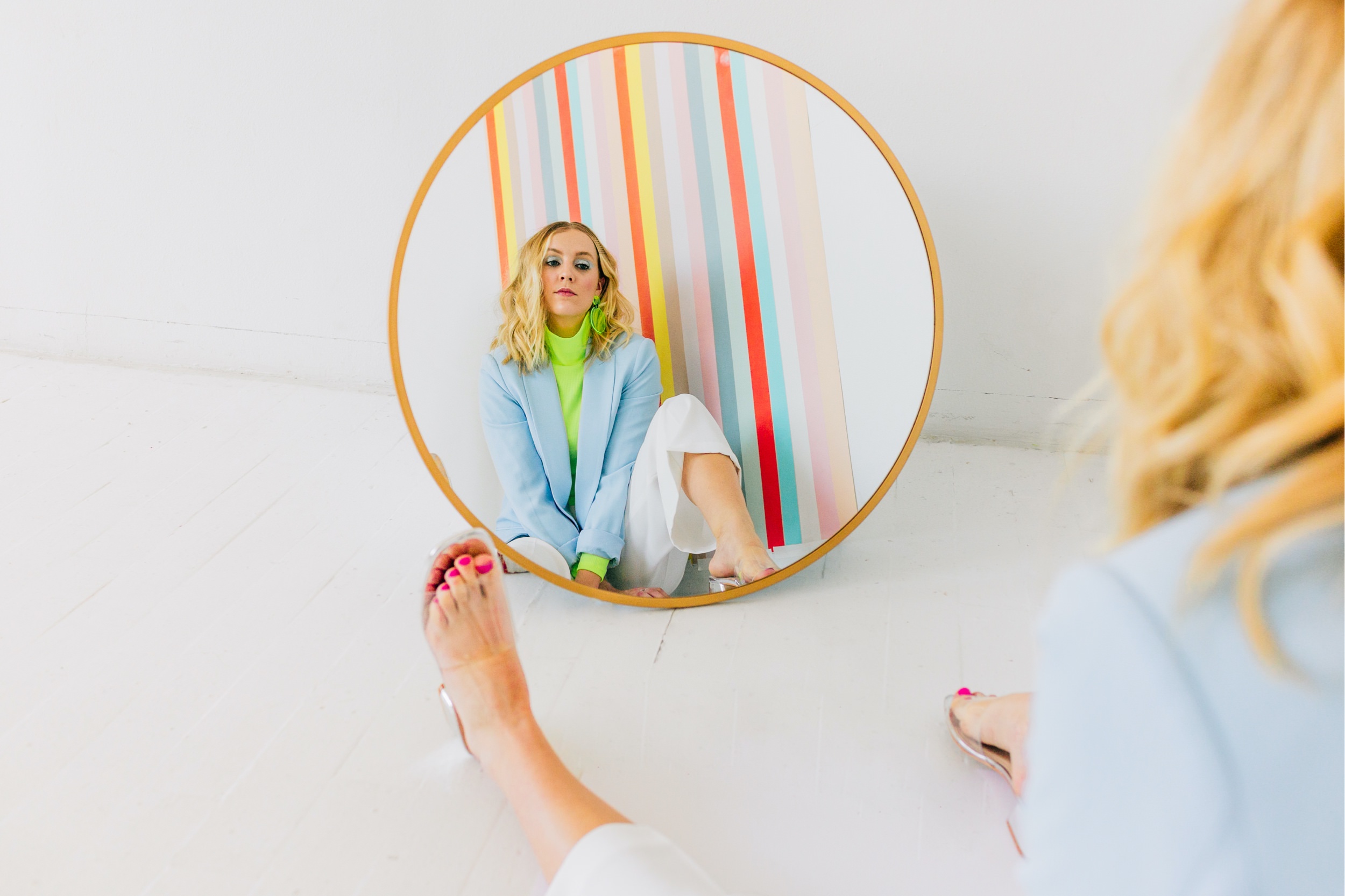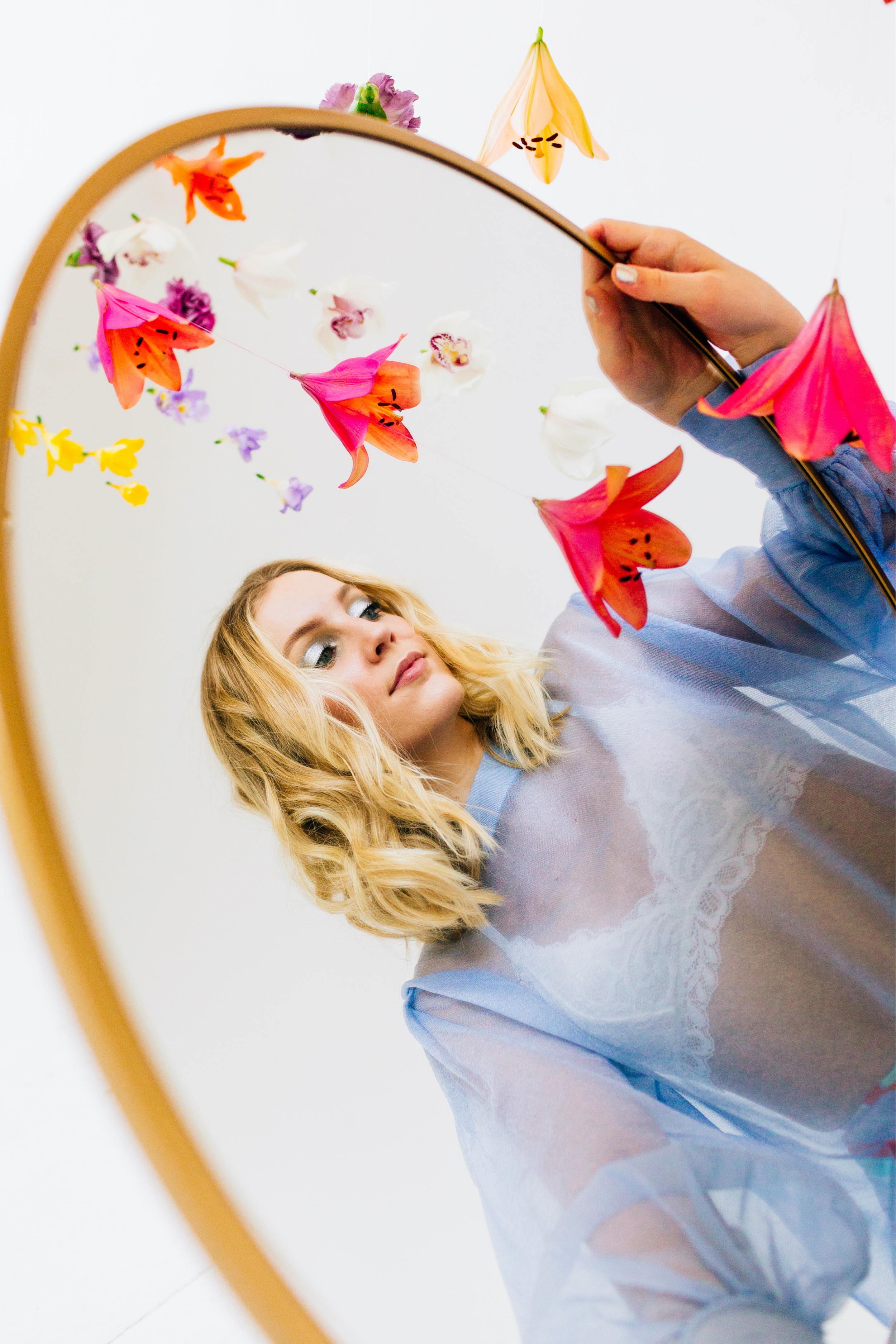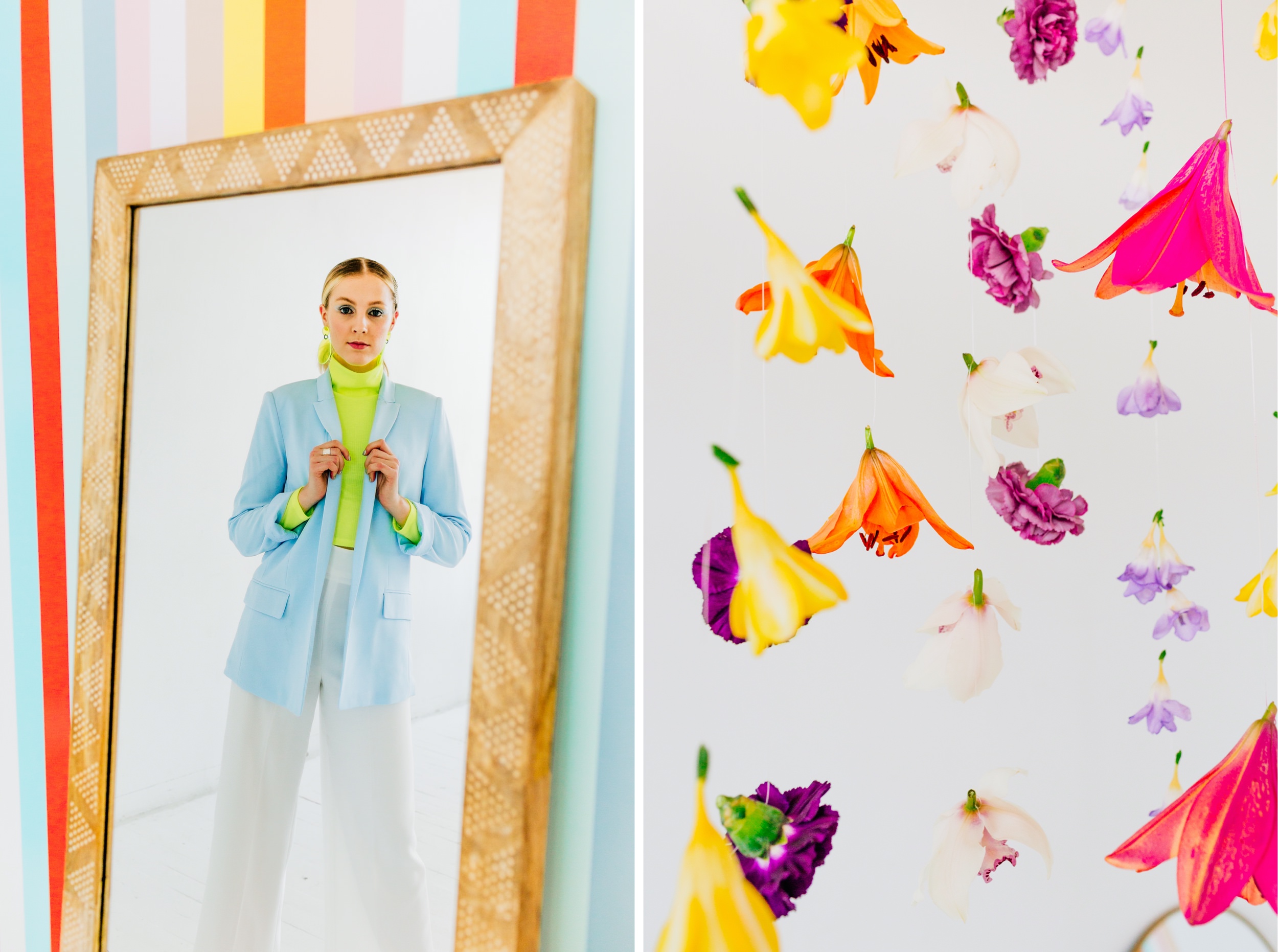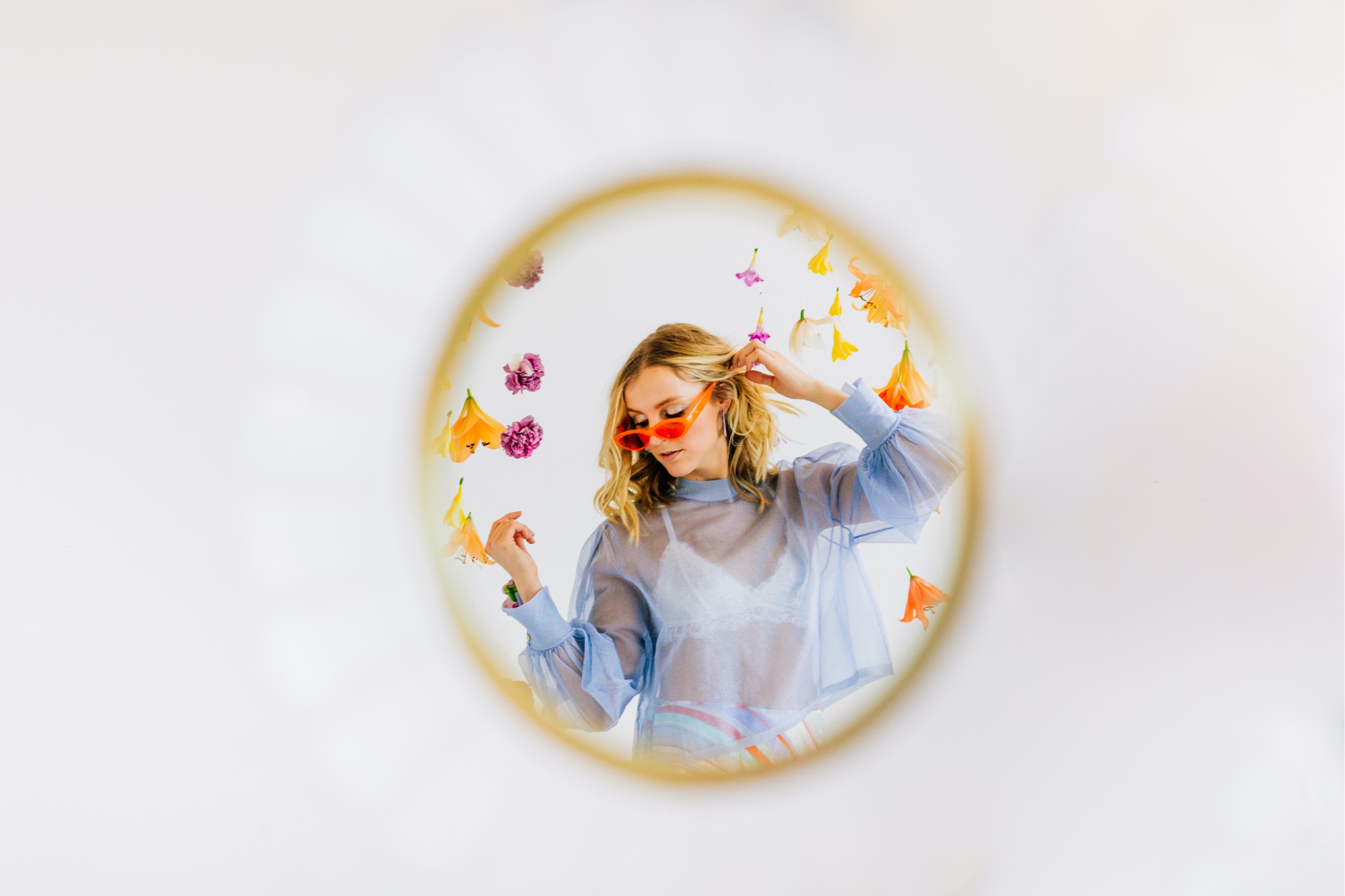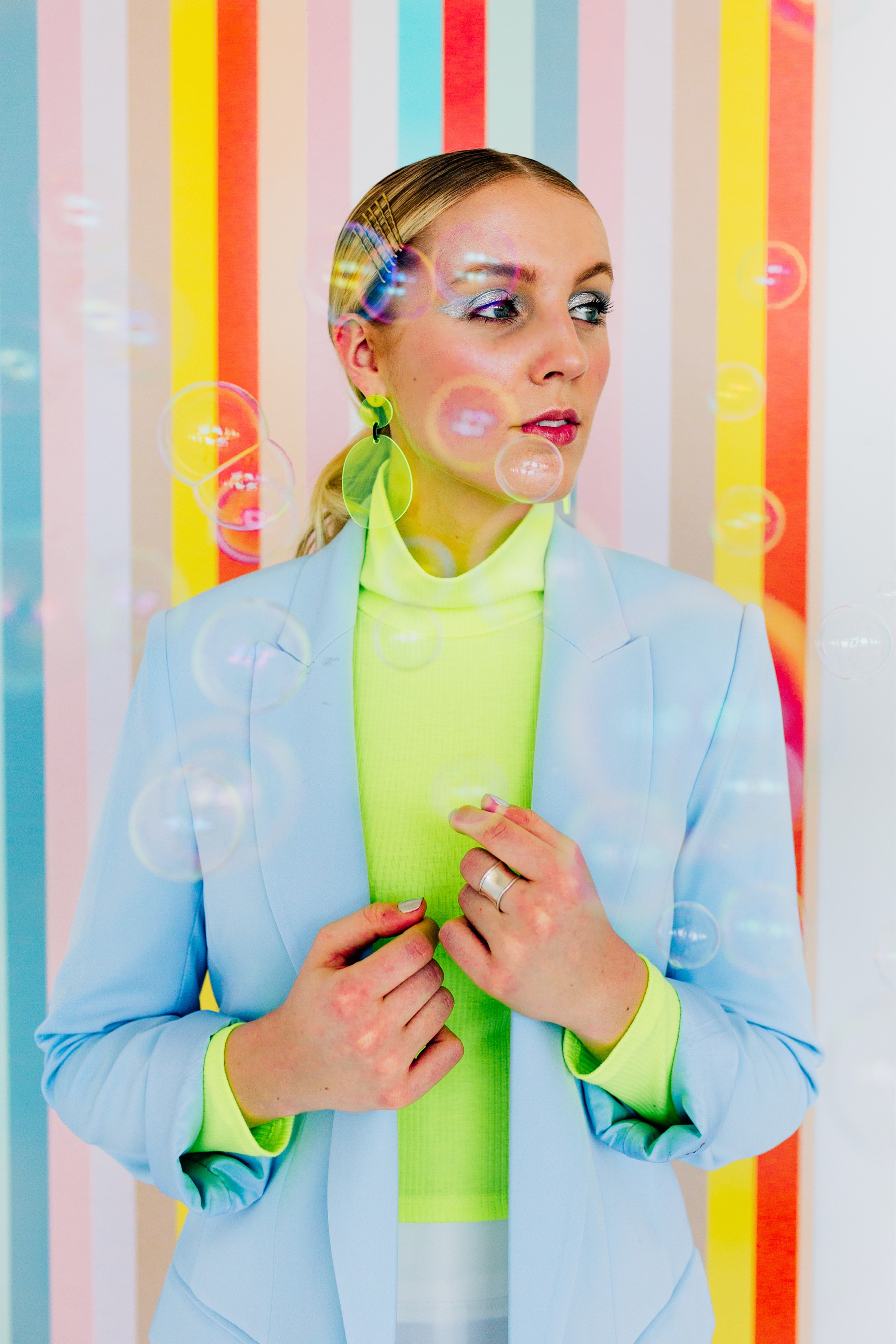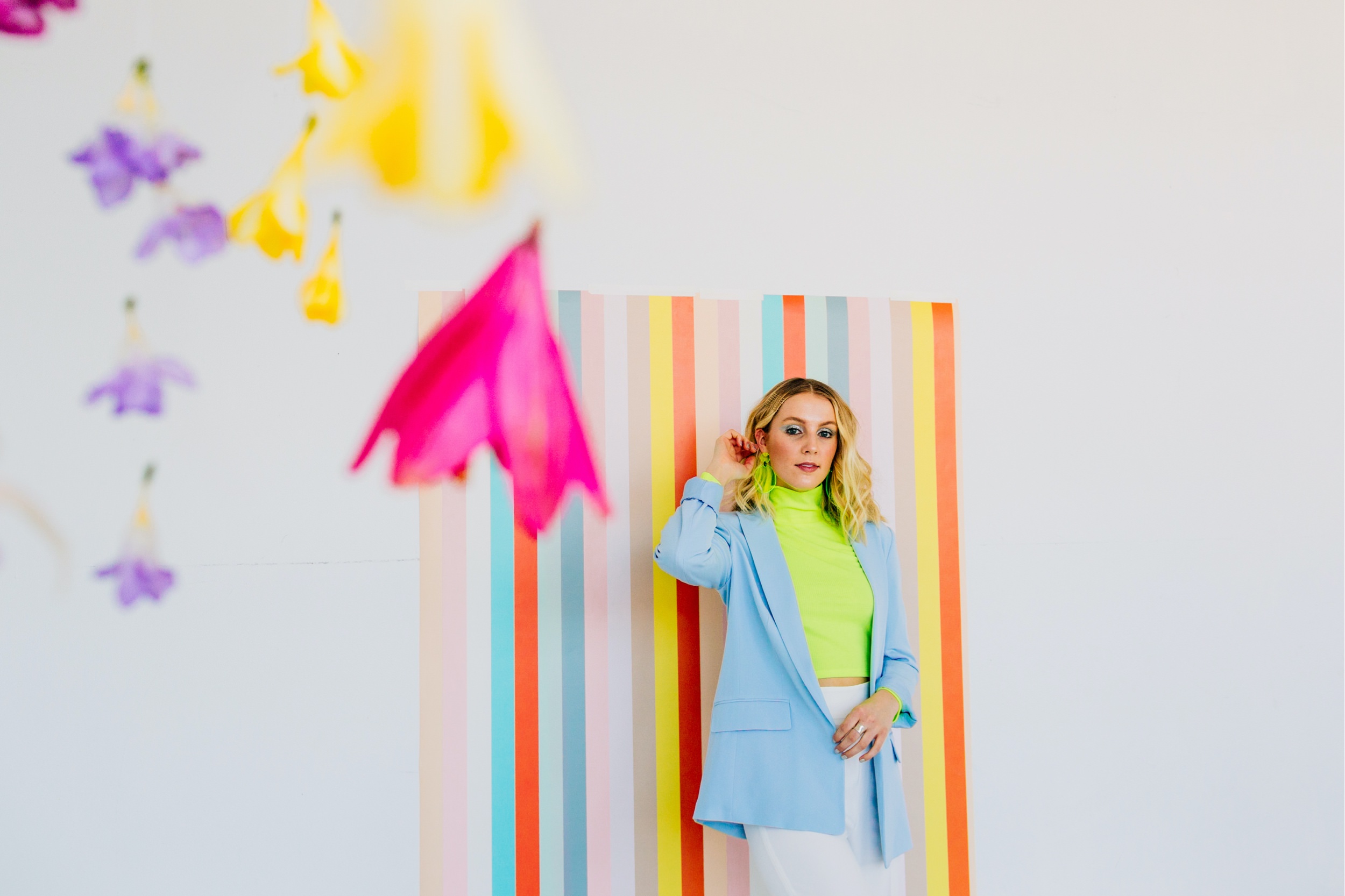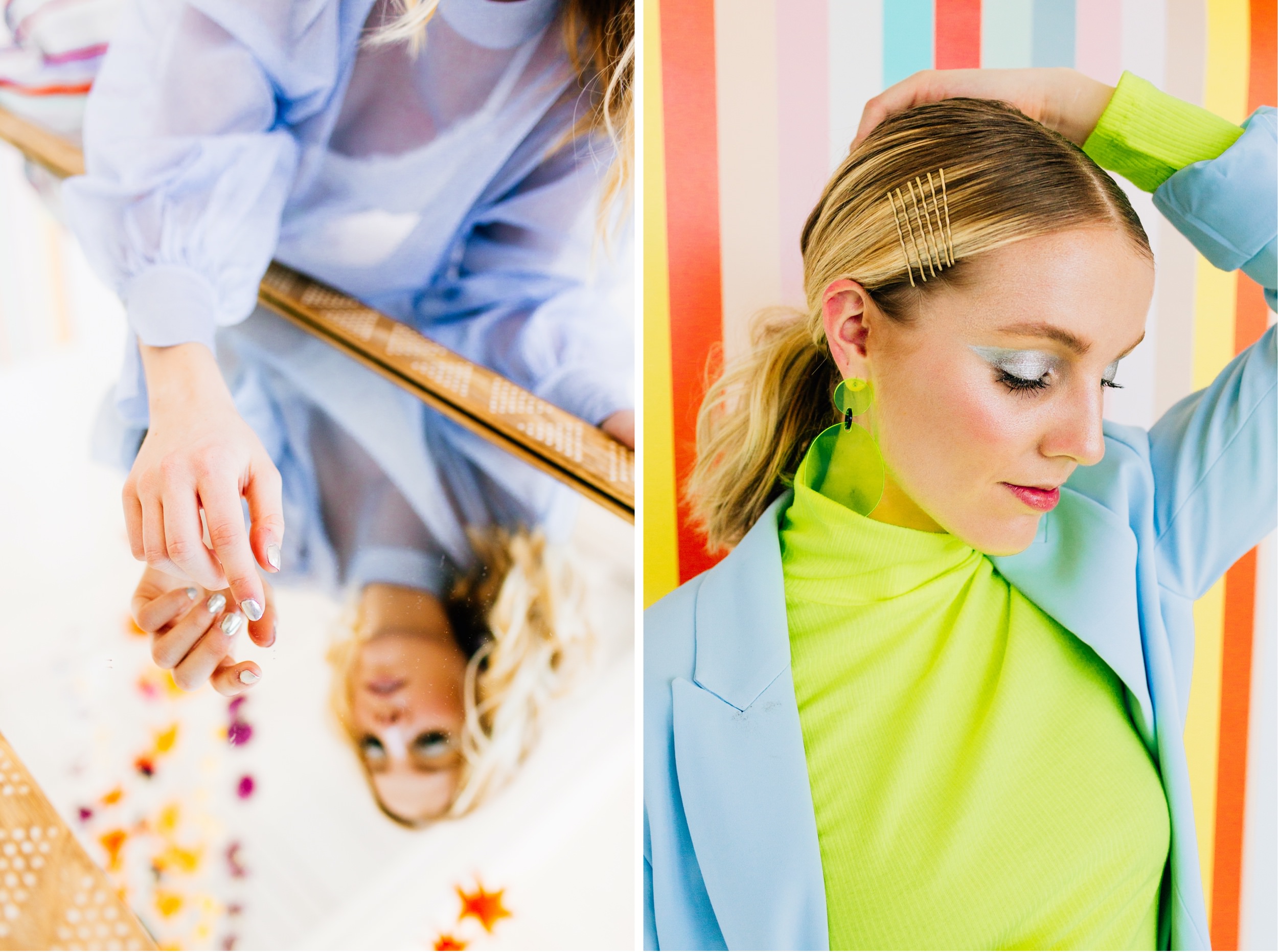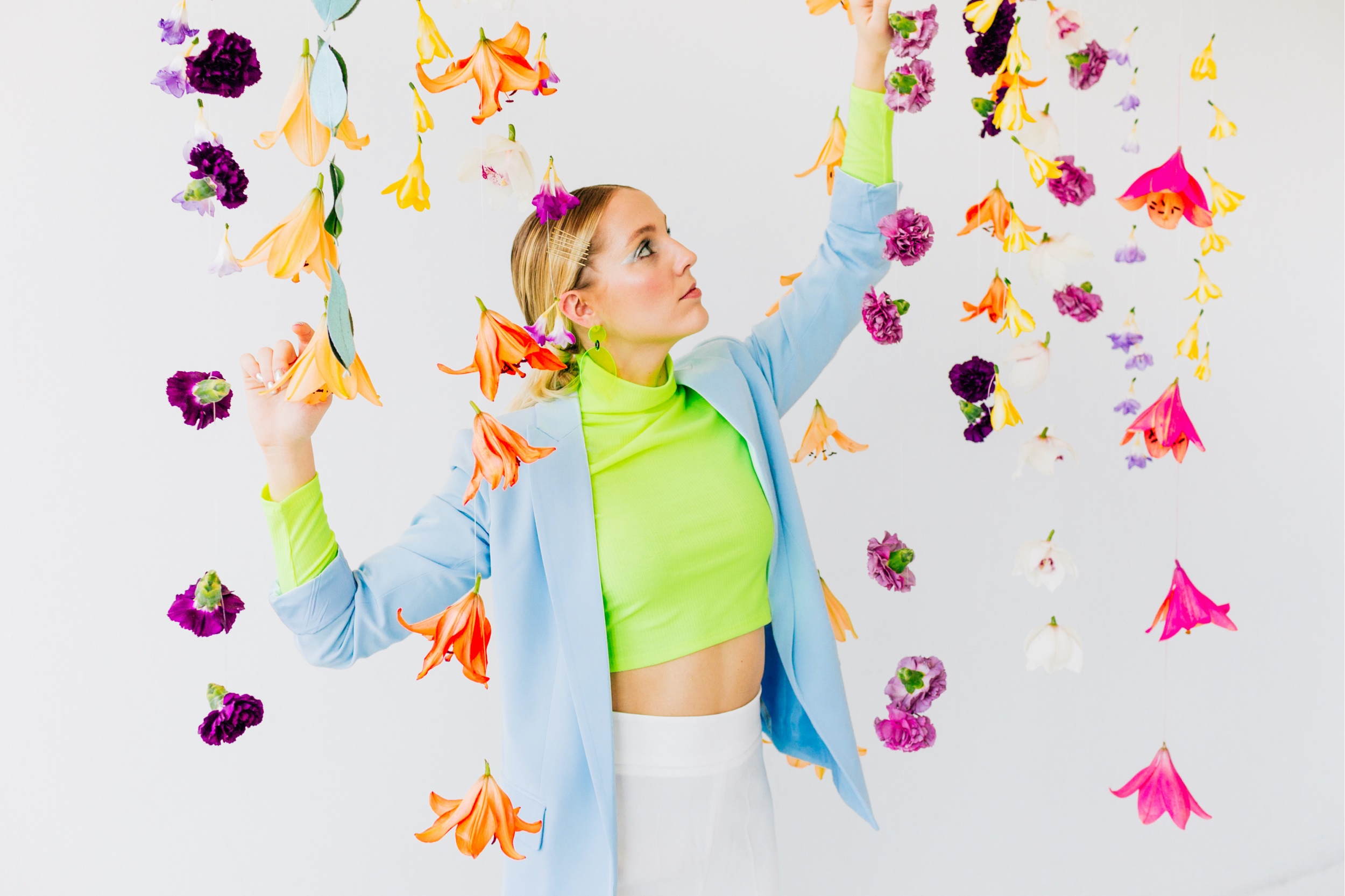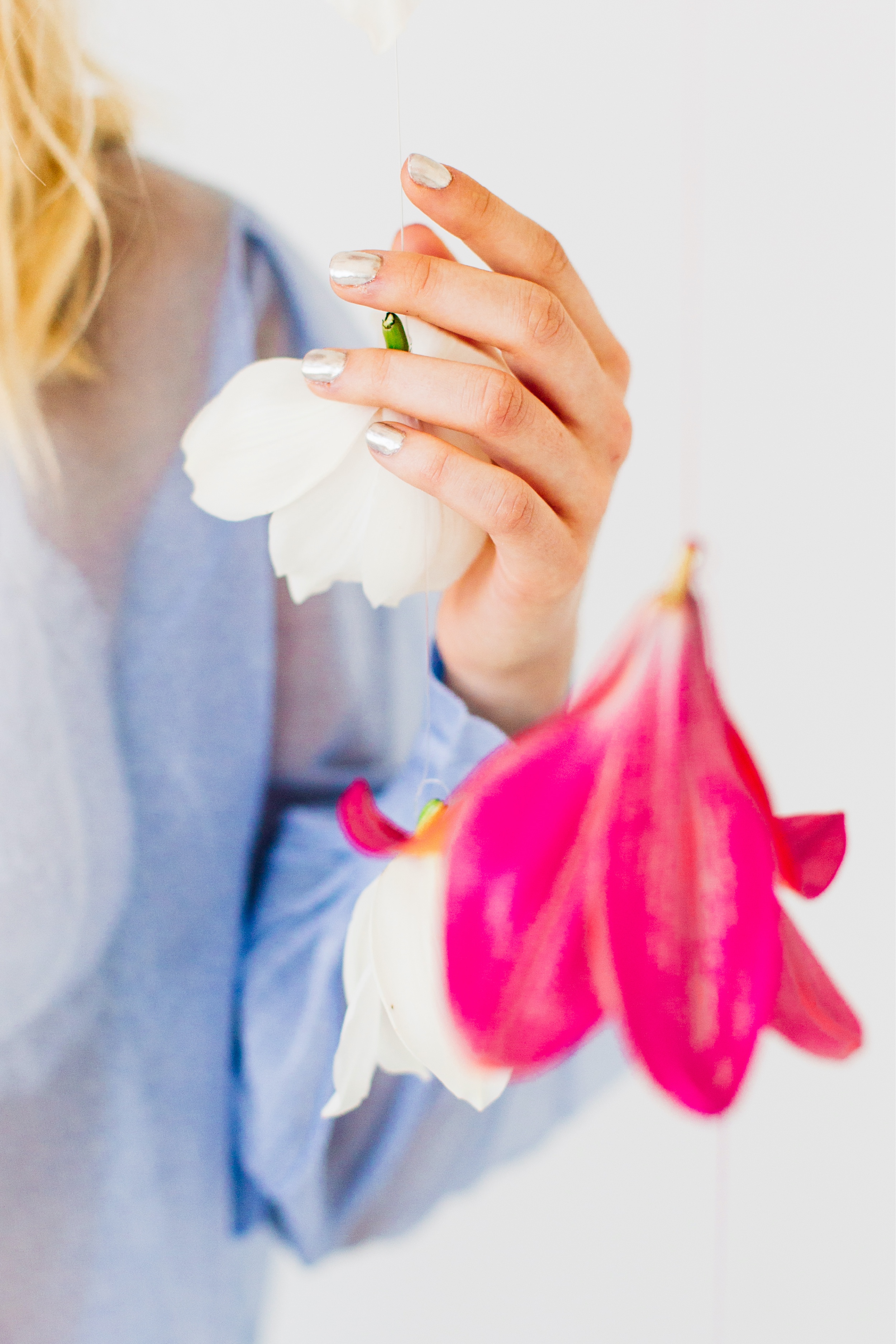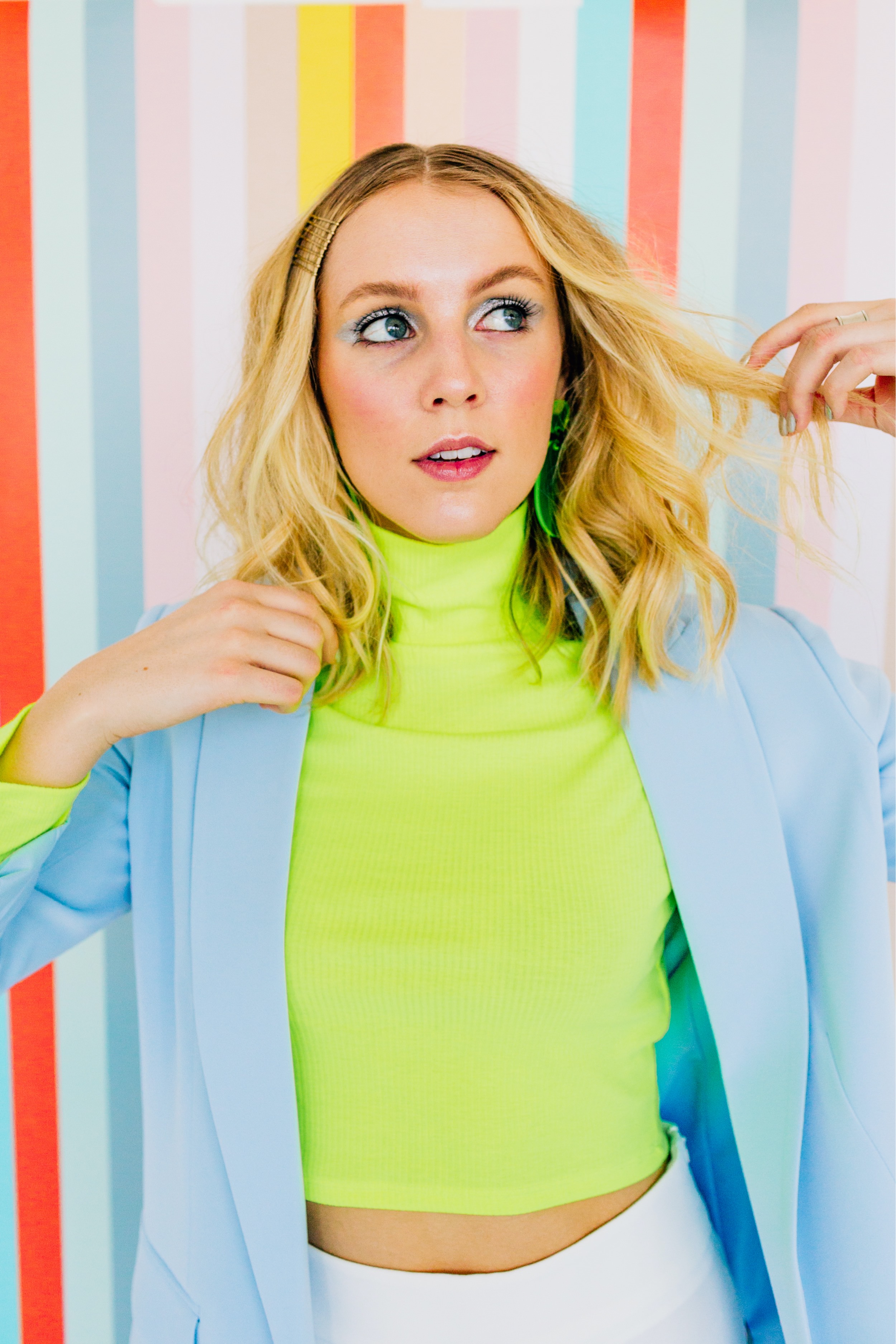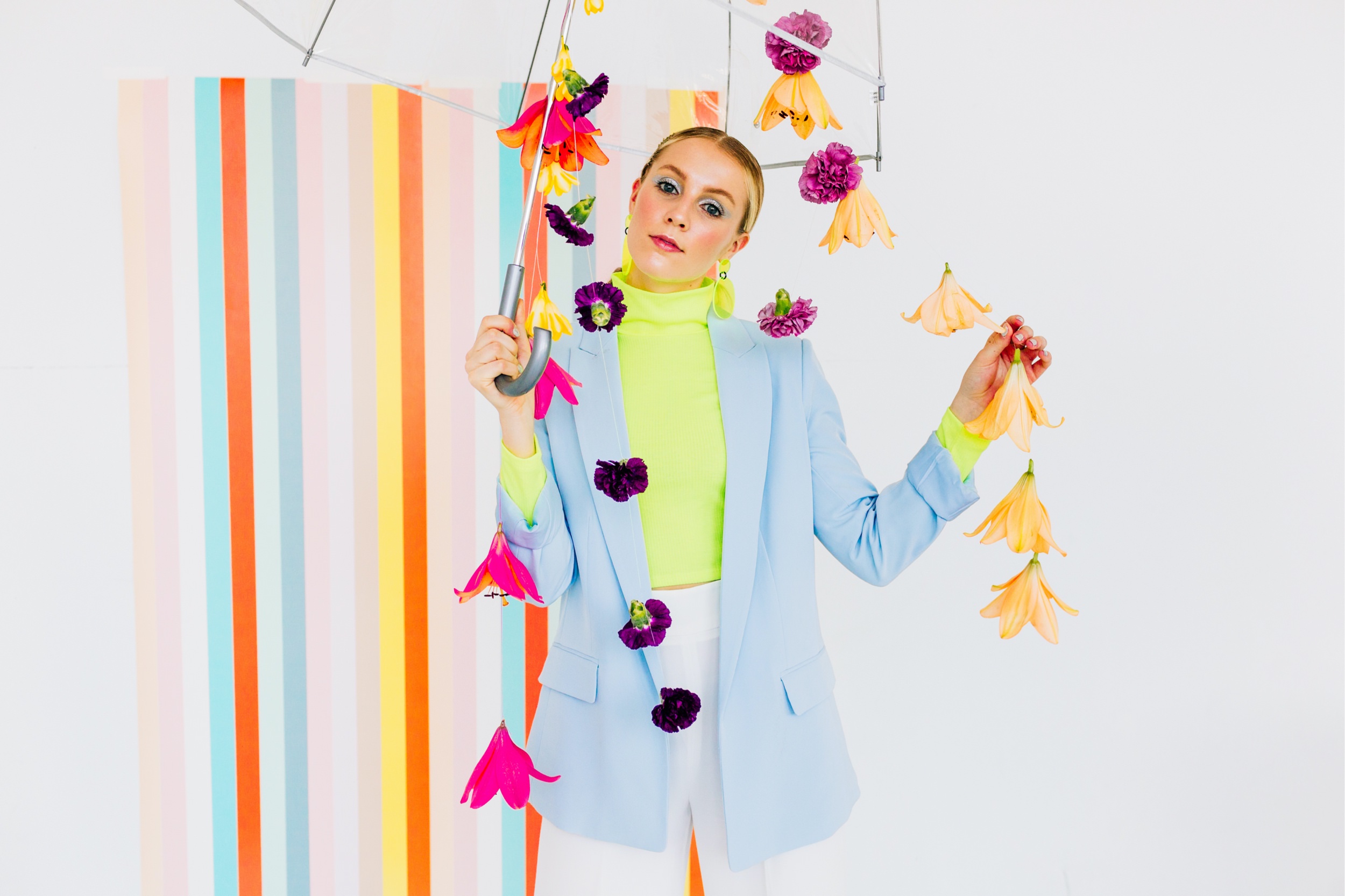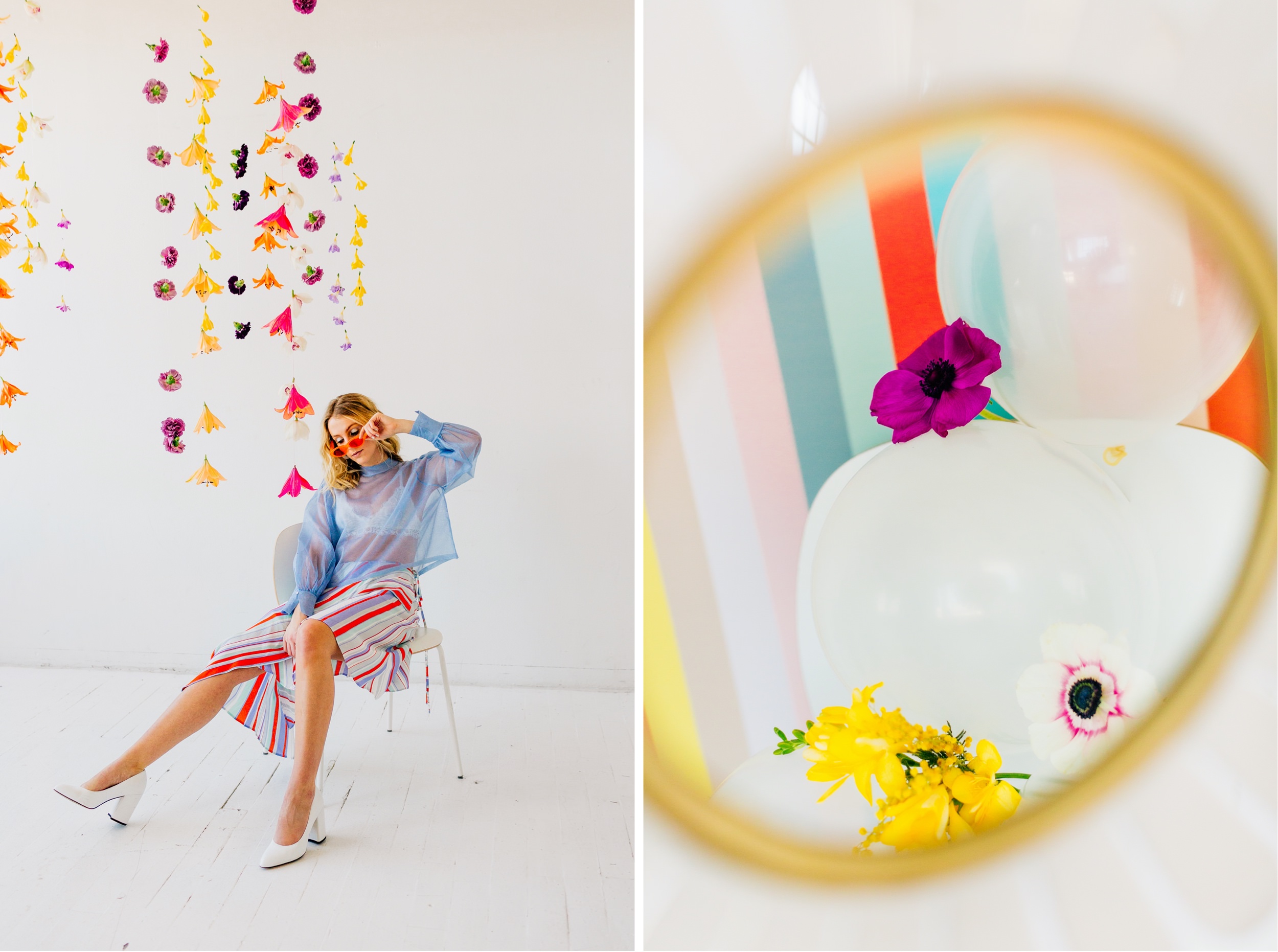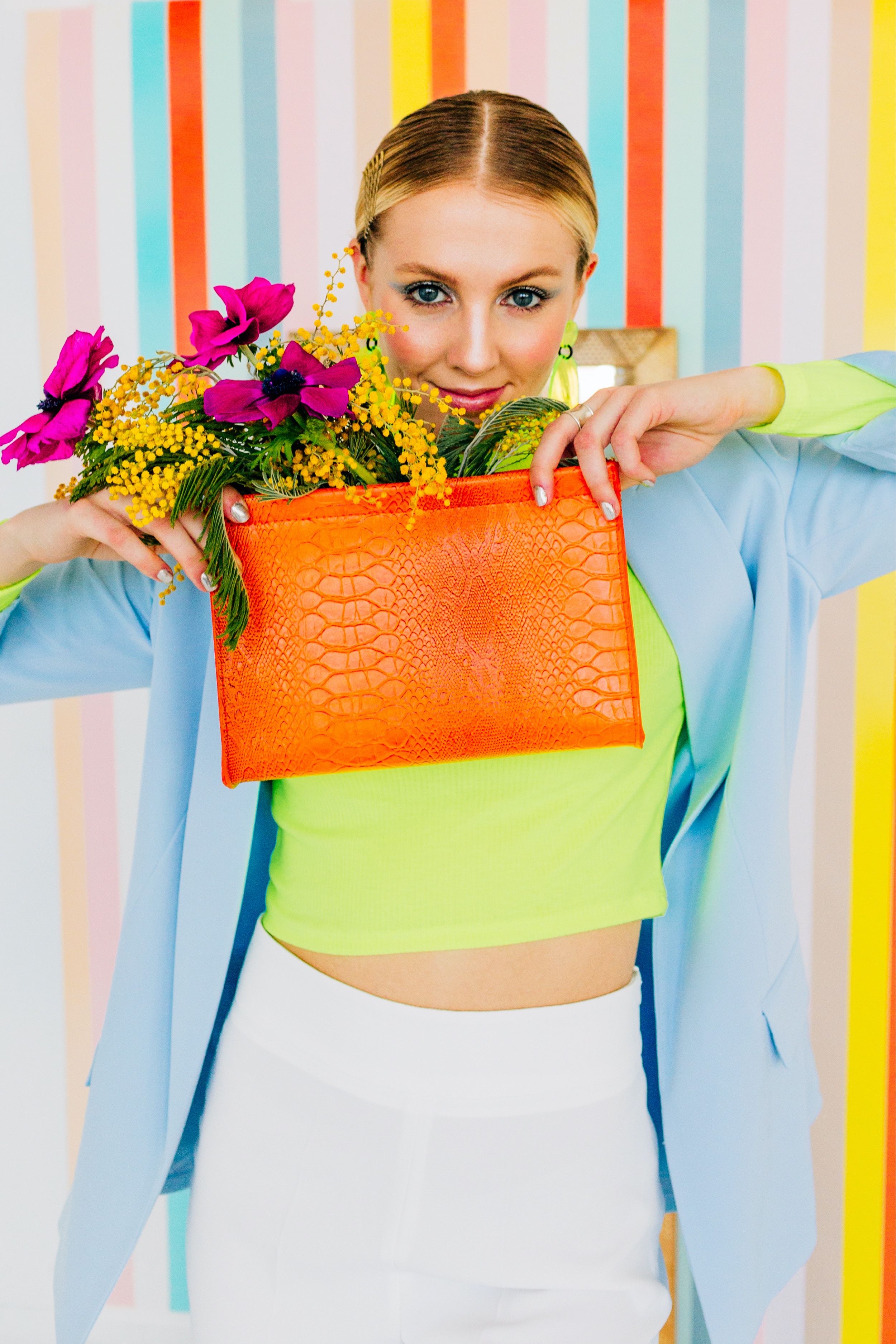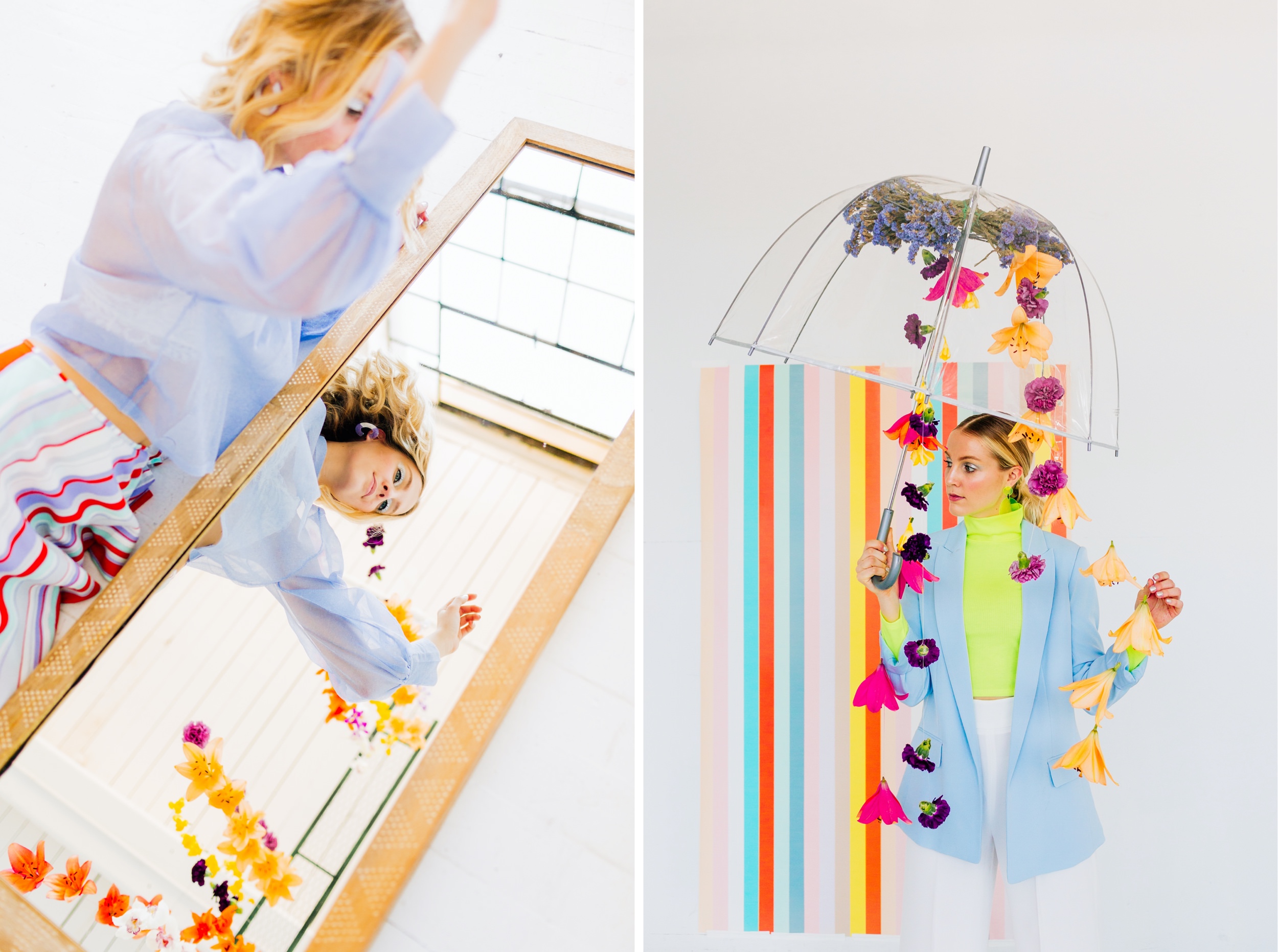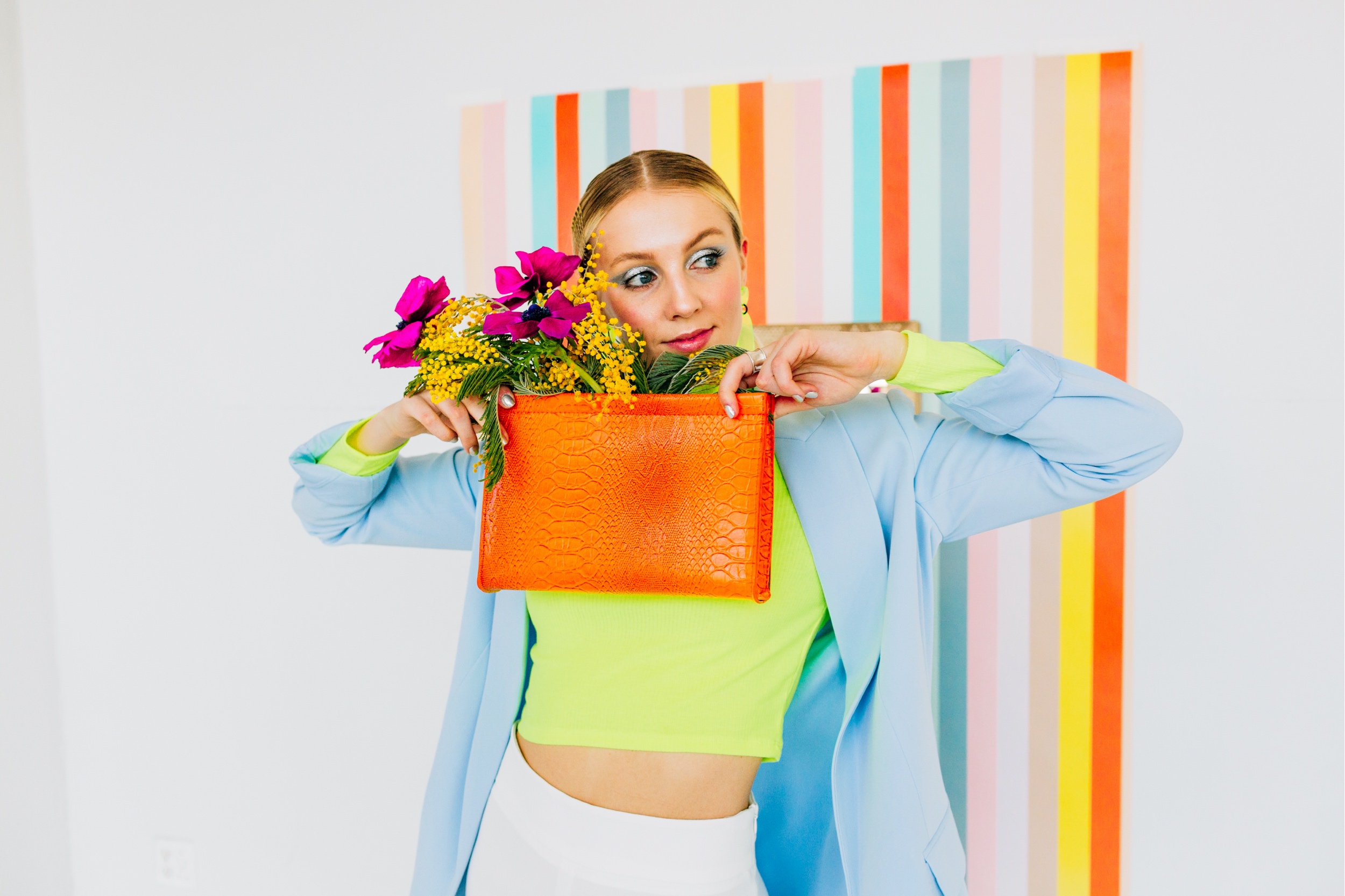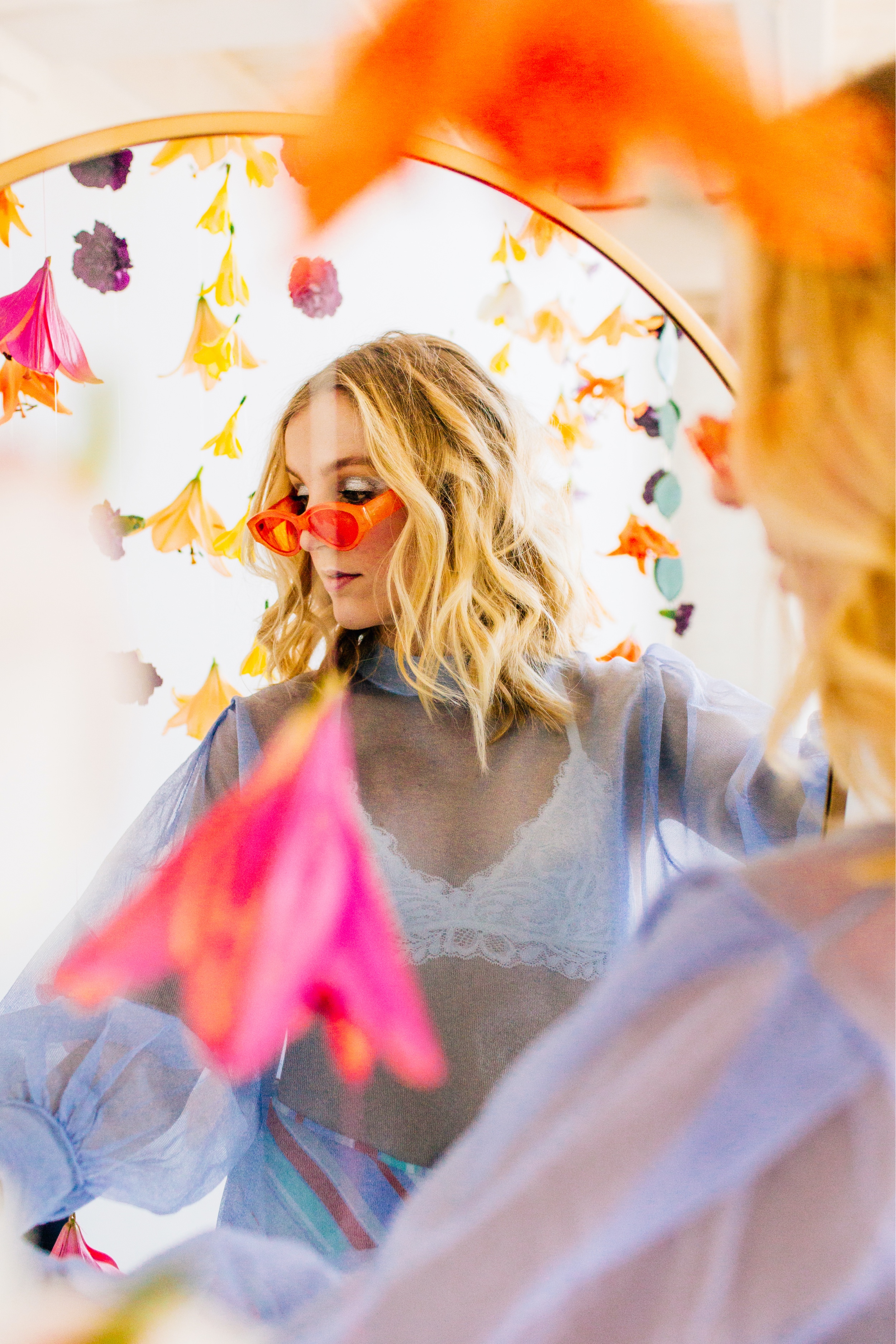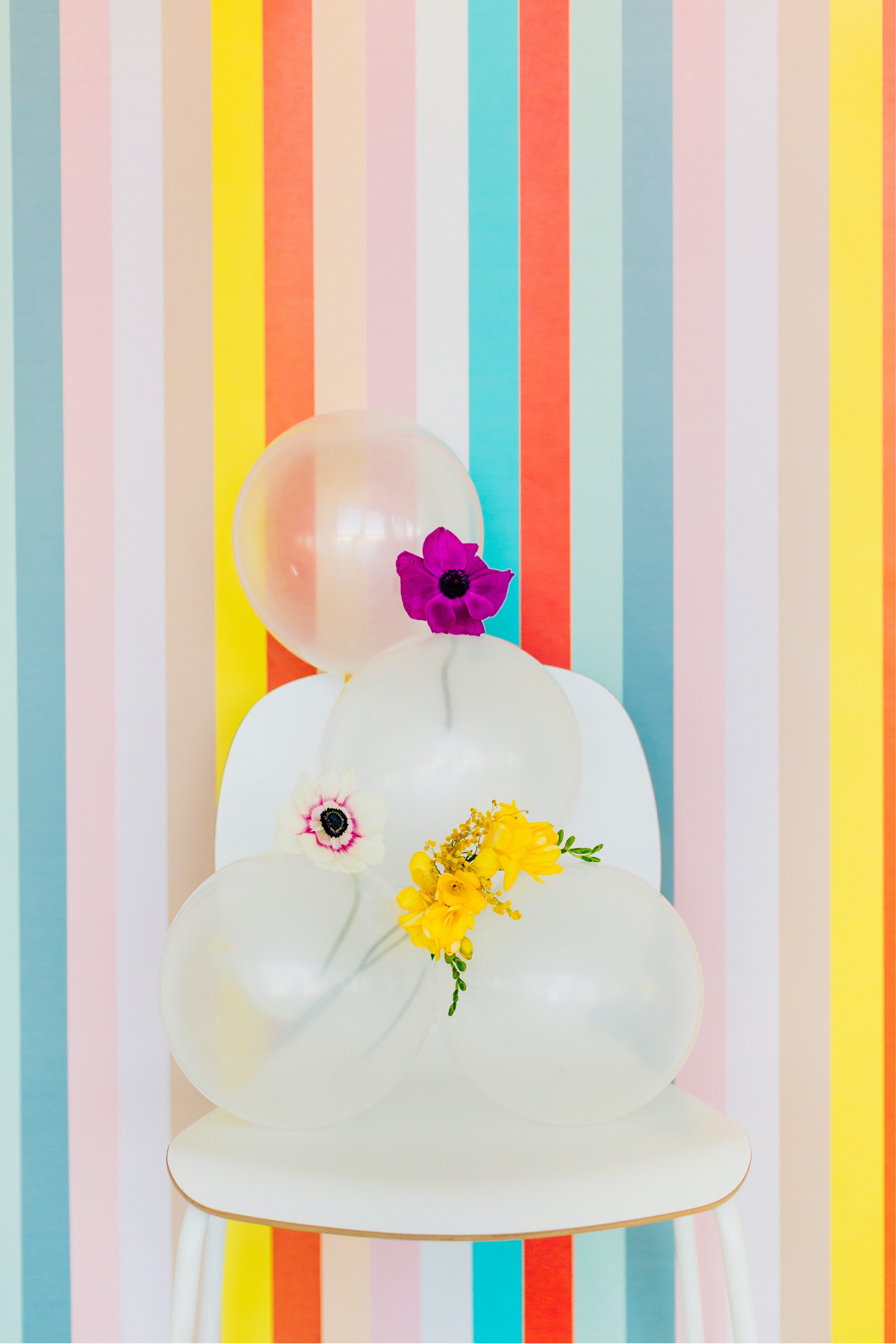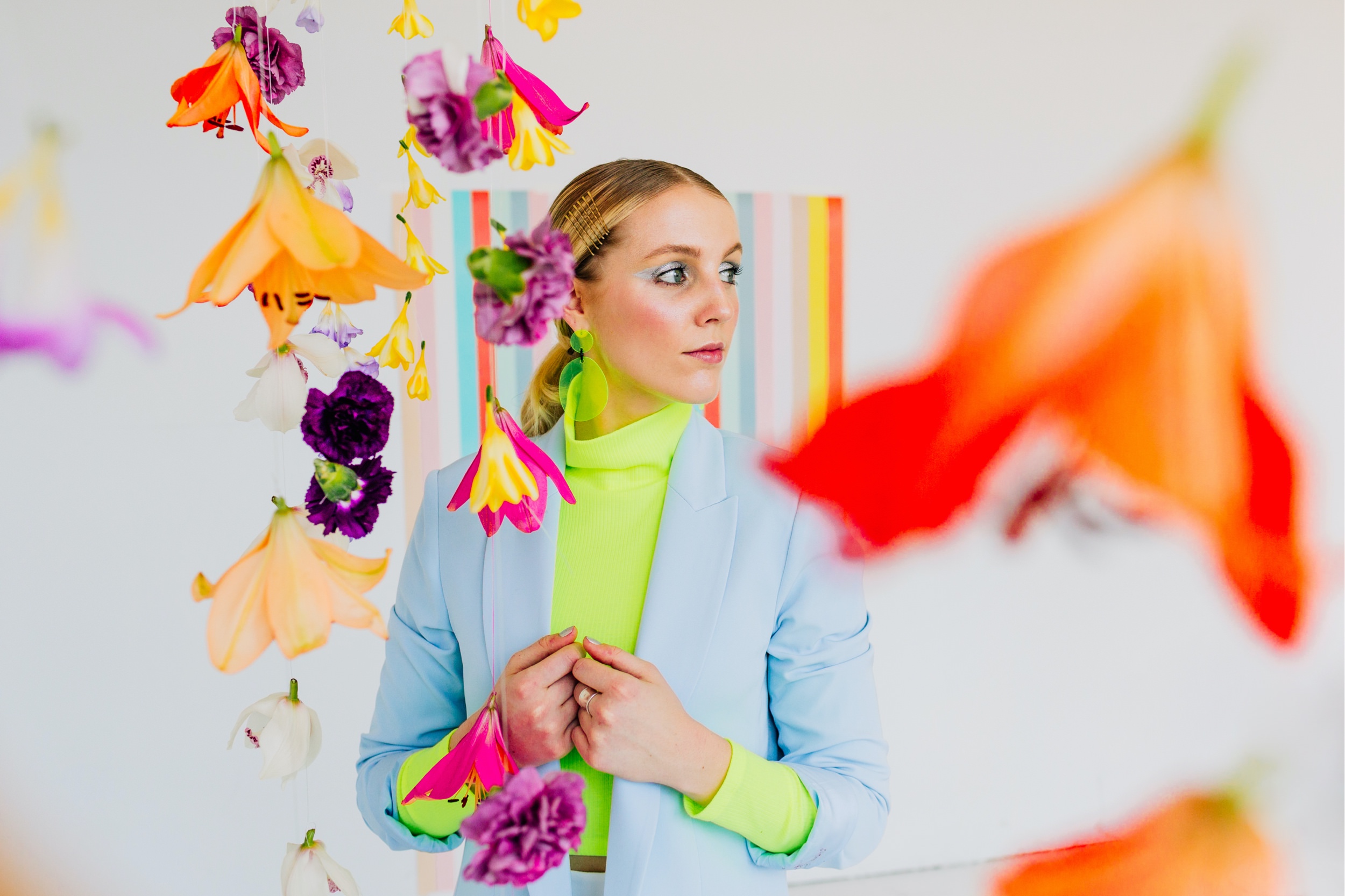 We are going on week 3 or 4 (I've lost track now) of this social distancing and shelter in place mentality here in Seattle. And with all of my spring weddings now postponed to fall and next winter, I'm focusing on getting some old to-do tasks finally crossed off of my list — like blogging!! 
Every now and then you all see a blog post or Instagram image from me that has nothing to do with weddings or engaged couples, and you may be confused. So for anyone new around here, let me fill you in! My best friend Allison of West Coast Aesthetic and I like to challenge ourselves a few times a year and put together various creative projects to allow us share some of what inspires us personally, take a break from our norm, and push ourselves out of our comfort zone! 
Say hello to REFLECT! This particular shoot is one we did last spring in Seattle. We were just coming out of the dreary winter months and were craving copious amounts of color, brightness, freshness, and fun! 
Allison described our vision and goals of this project so perfectly. Here are a few of her words …  
"The goal of REFLECT was to encapsulate all the colors and emotions of spring. Spring is a season when we reset and reflect and that is what we wanted our shoot to evoke. Spring feels fresh and new — (hello, blooming flowers on every single street corner); it consists of lighter and brighter days (thank you, daylight savings) and vibrant colors – pops of saturated hues and pastels are a must this time of year! We wanted our shoot to showcase all of these things, so we leaned into reflective props like mirrors (definitely a fun challenge!), bubbles and a disco ball. We also played around with a floating floral installation and a floral umbrella installation (a fun take on the Seattle rain in the spring). We leaned into bold, neon color pops for our color palette – in the form of styling and through the use of a rainbow wallpaper backdrop by Kate Zaremba. I think it's safe to say, subtlety was not what we were going for!"
Being cooped up inside during the start to this Spring season has made me that much more grateful for these fun projects that we've done together in the past, and motivate me to refocus and get planning more!
Stay safe, healthy, and indoors!!!! Hoping we all can overcome this strange time in the world right now soon.
VENDOR LOVE //
Creative Director/Stylist: Allison Wagner of West Coast Aesthetic
Photography: Jenna Bechtholt Photography
Model: Autumn Sorelle Hardin 
Hair/Makeup: Katya Gudaeva 
Florist: Petal & Posy 
SEE MORE RECENT CREATIVE PROJECTS HERE: