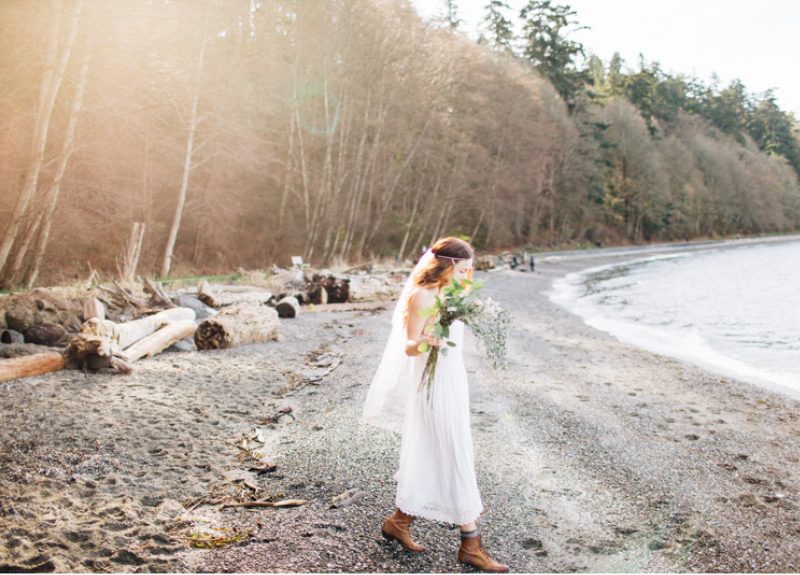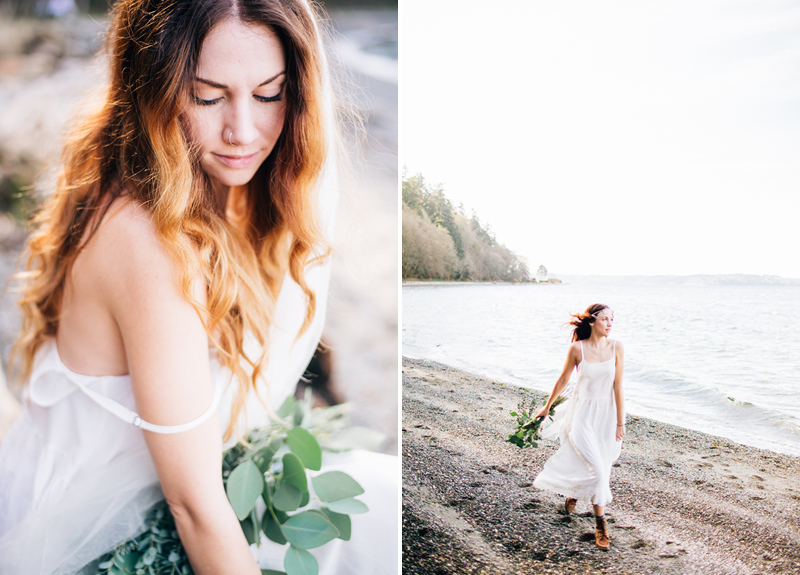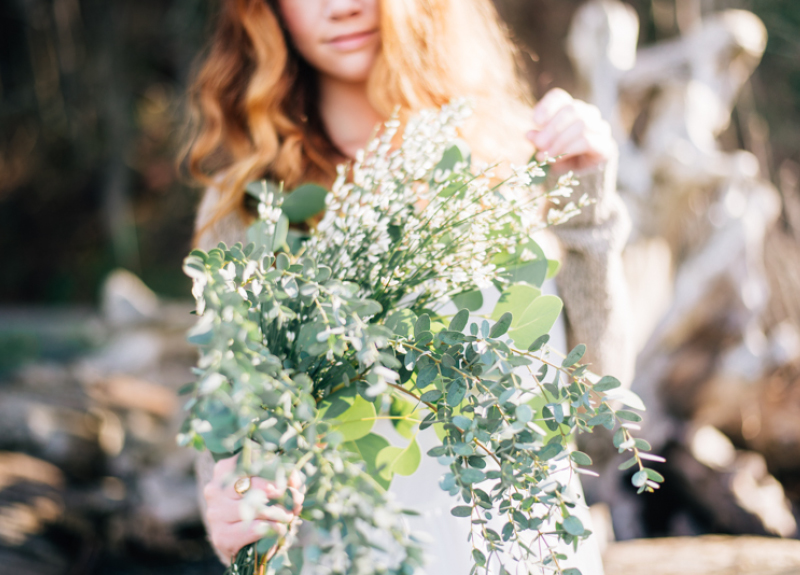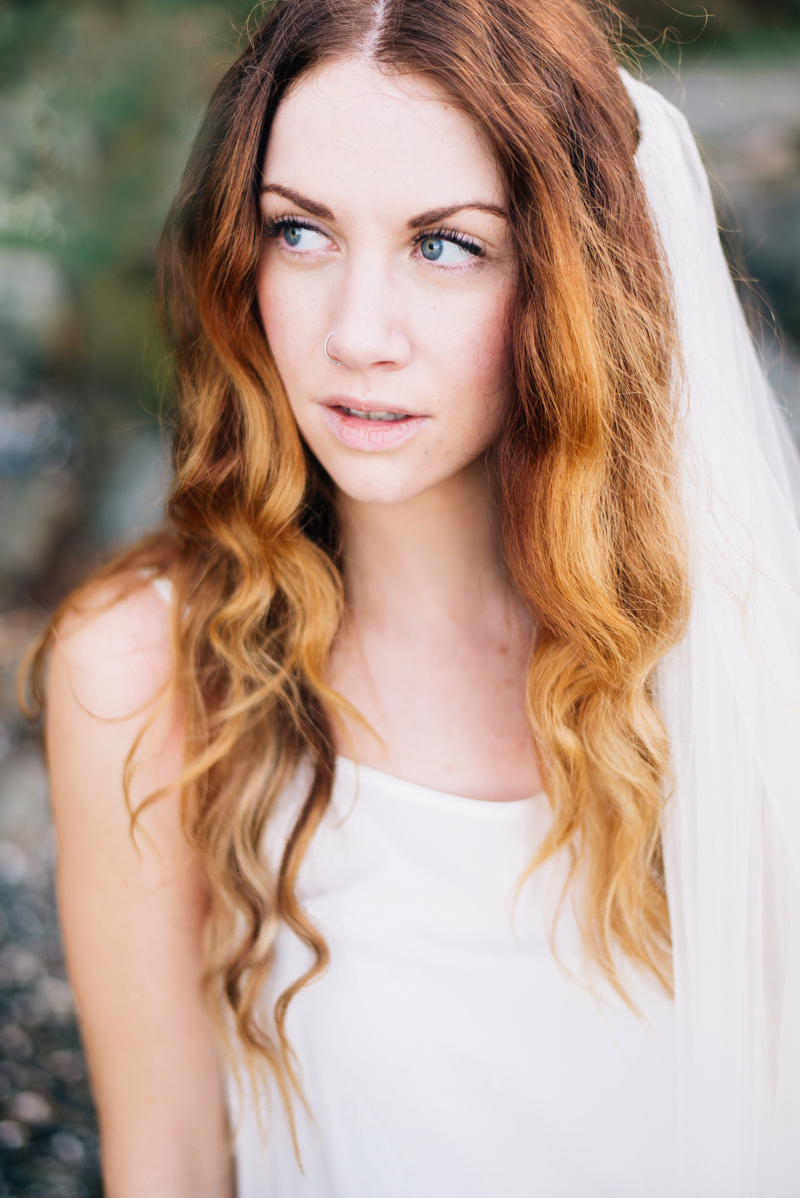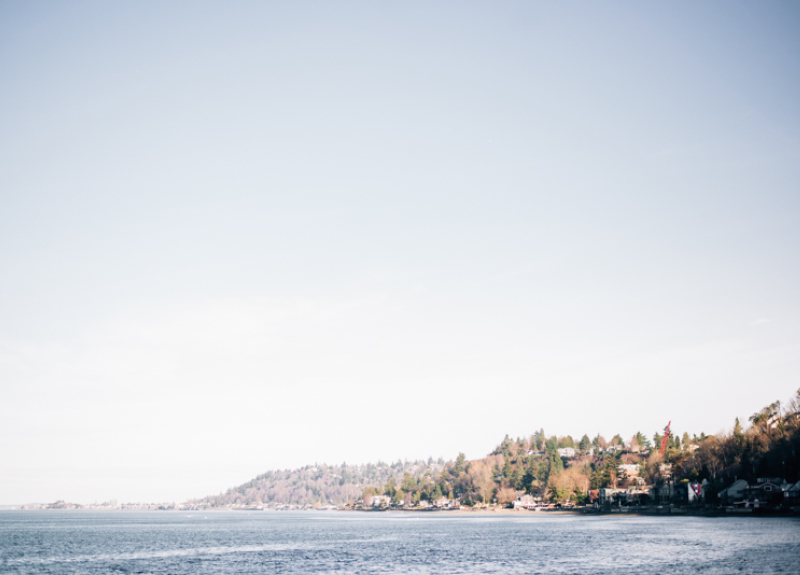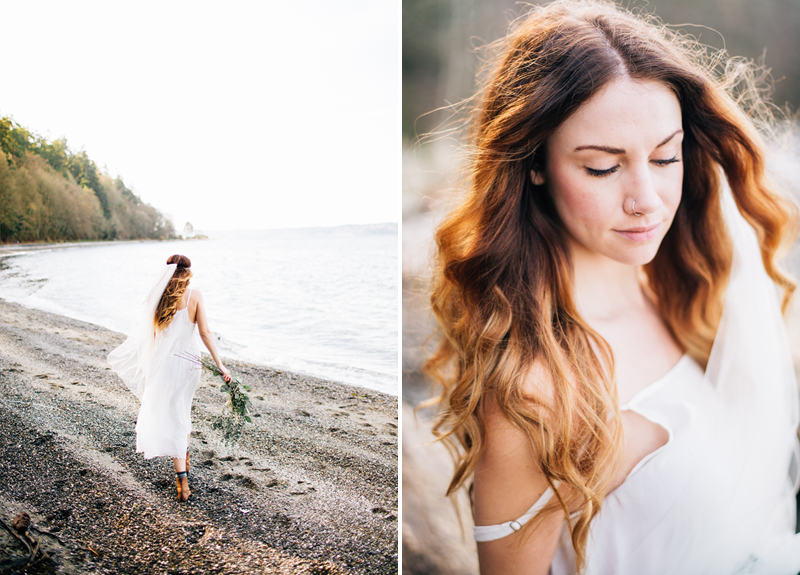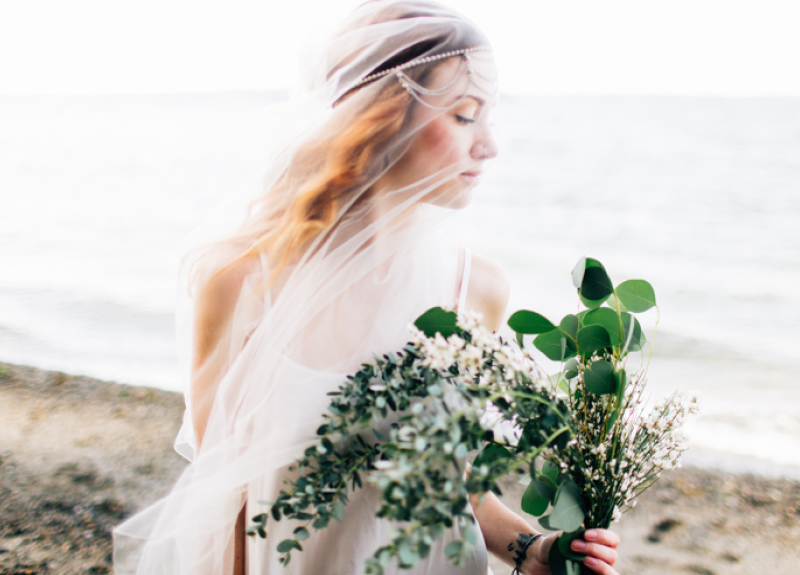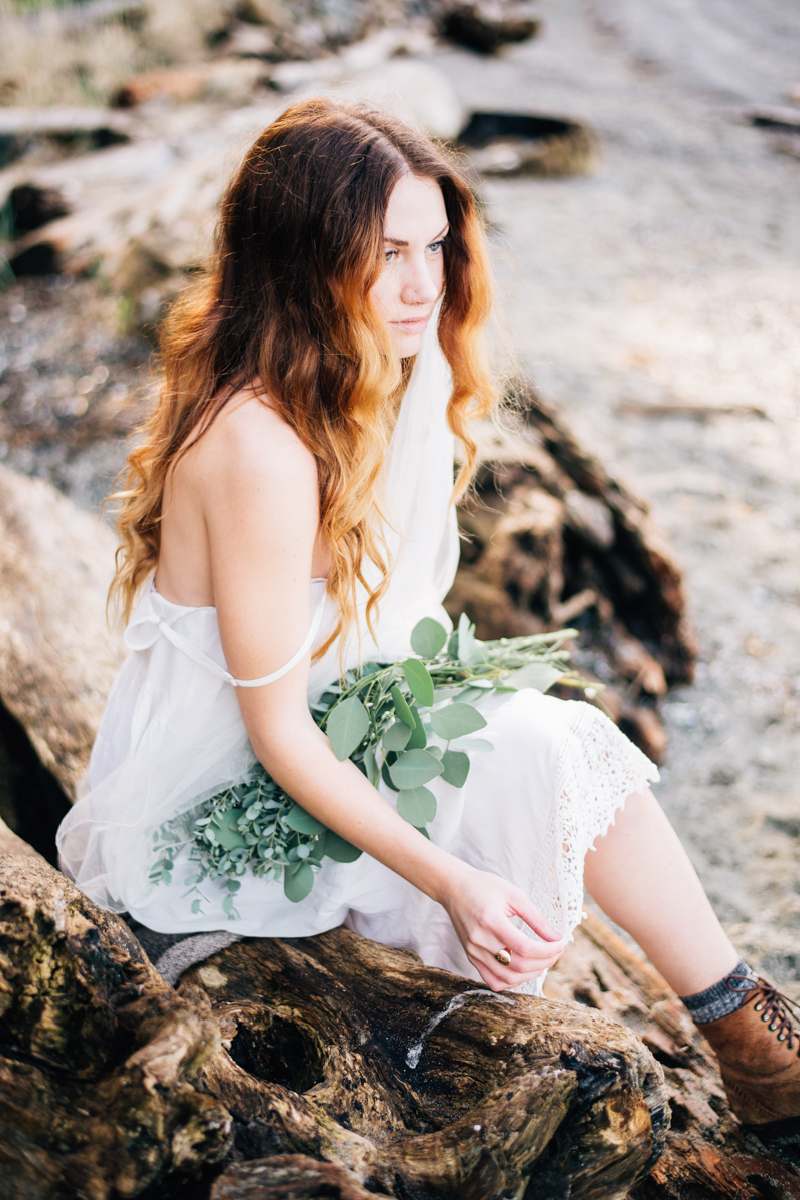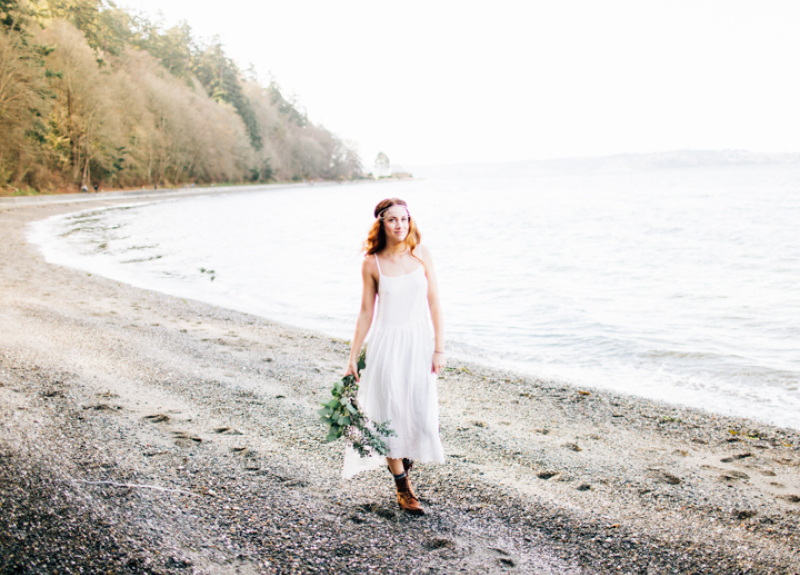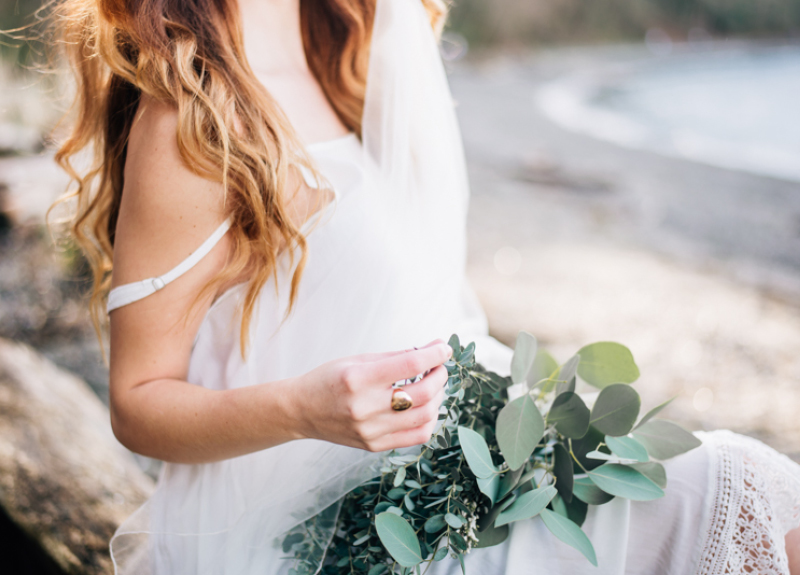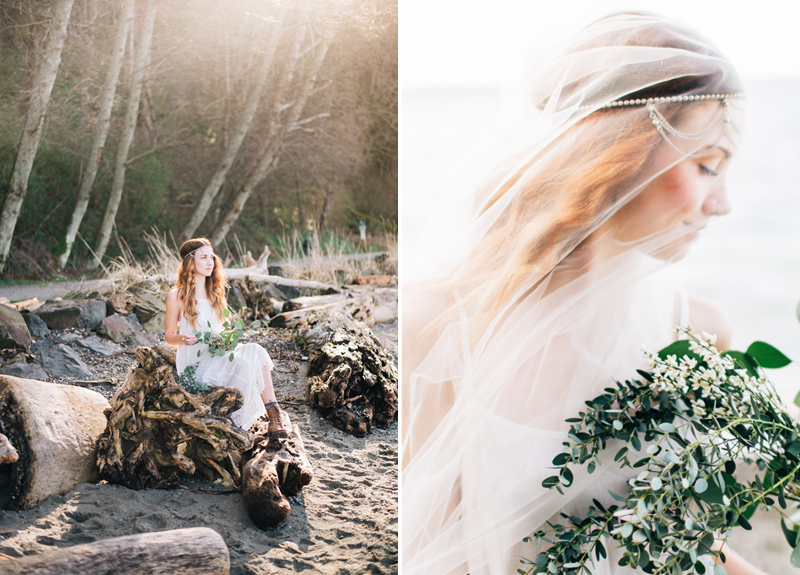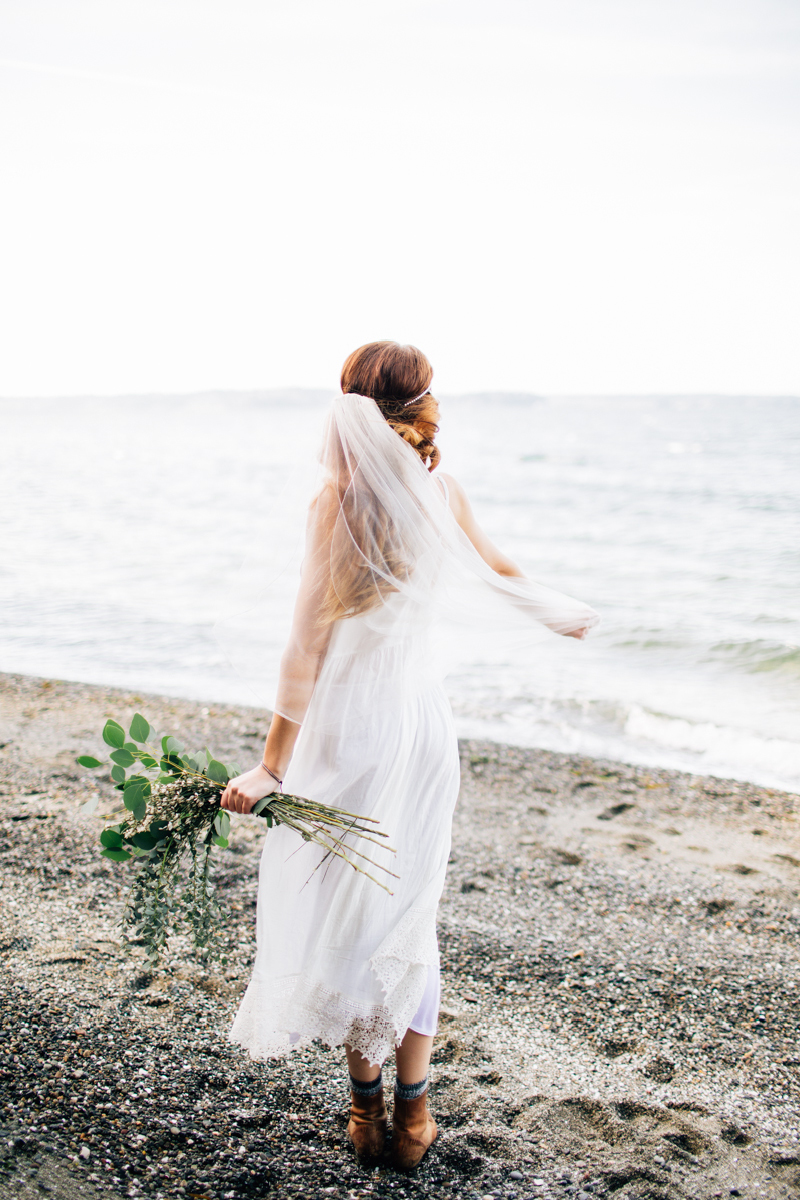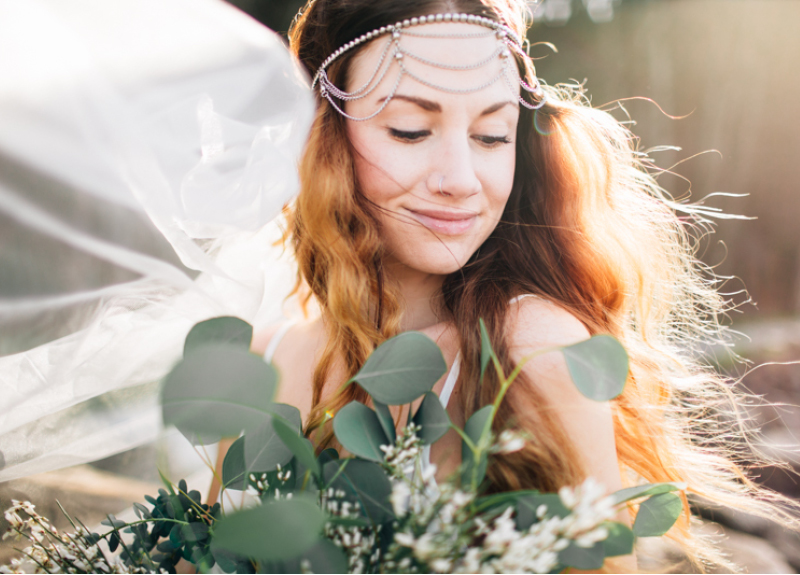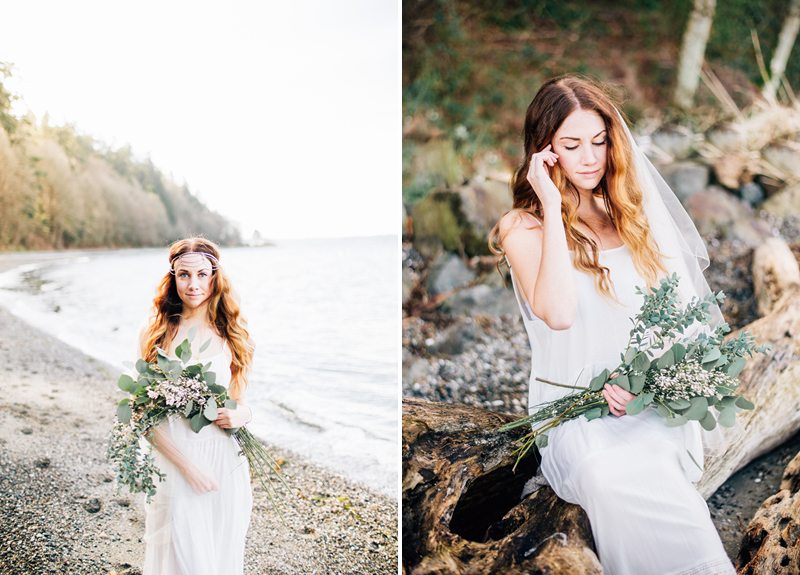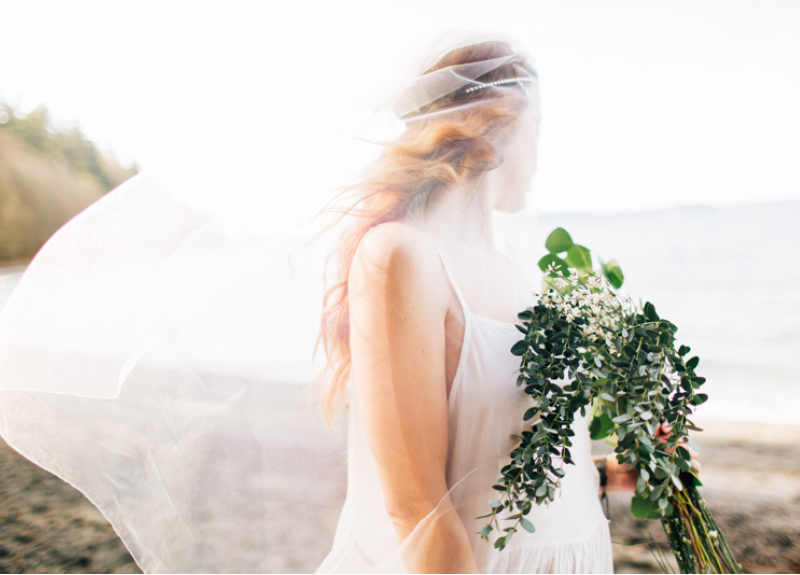 As many of you know, I have recently moved to the Pacific Northwest where I am now exploring life as a Seattle wedding photographer! While I am still down in Los Angeles and Southern California every month, I now call Seattle home and I am loving this opportunity to explore the Emerald City!
So as a part of moving to a new city it is important to find unique locations for future sessions! And one of the first places I was able to shoot was in West Seattle right along the waterfront. My dear friend, who is also a wedding photographer in Seattle, and I decided to do a quick bohemian bride styled shoot on the beach with Emily, our beautiful model! With used a similar Free People dress, a bundle of fresh foliage and my very own veil to add a bit more detail and softness! Emily came with some awesome leather boots on and we decided to leave those on to add some ruggedness as well. The sun was shining and it was a breezy morning which lent to some amazing bridal portraits by the sea!
If you haven't been to Seattle then let me tell you a secret – the beaches here are so beautiful. Coming from LA I am used to the long stretches of sand like Santa Monica and Manhattan Beach offer, but in Washington state the beaches are much smaller and typically filled with pebbles and washed up tree trunks. So charming, I know! I am also a huge fan of all of the greenery EVERYWHERE, literally, everywhere. Just pull to the side of basically any road and I'm pretty confident you will find a magical place for a portrait session. Don't believe me? Come visit and you'll see!
Next up on my list to start meeting other wedding vendors and getting more familiar with some Seattle wedding venues in the area! If any of you have great recommendations for me to check out as I continue to explore my new home please feel free to leave a comment or send me an email HERE! And if you are a Seattleite yourself and would like to meet up for coffee at one of the million charming coffee shops throughout the city please drop me a line as well!