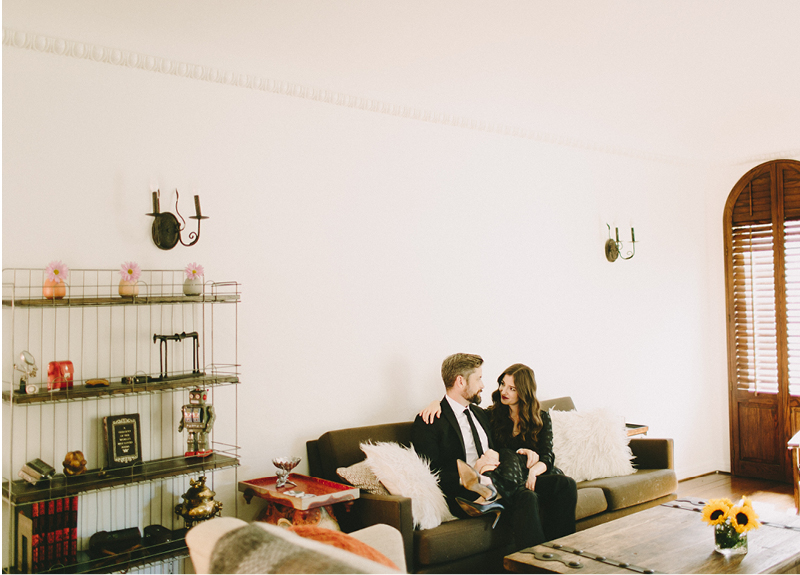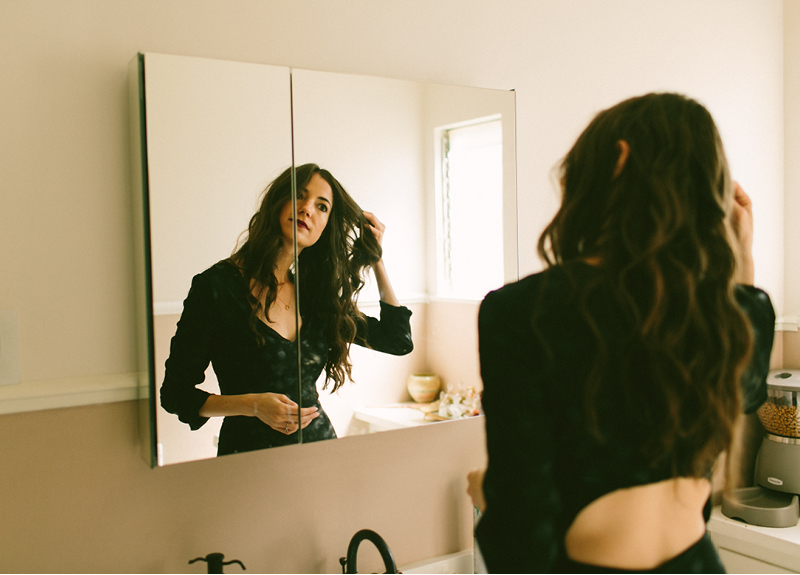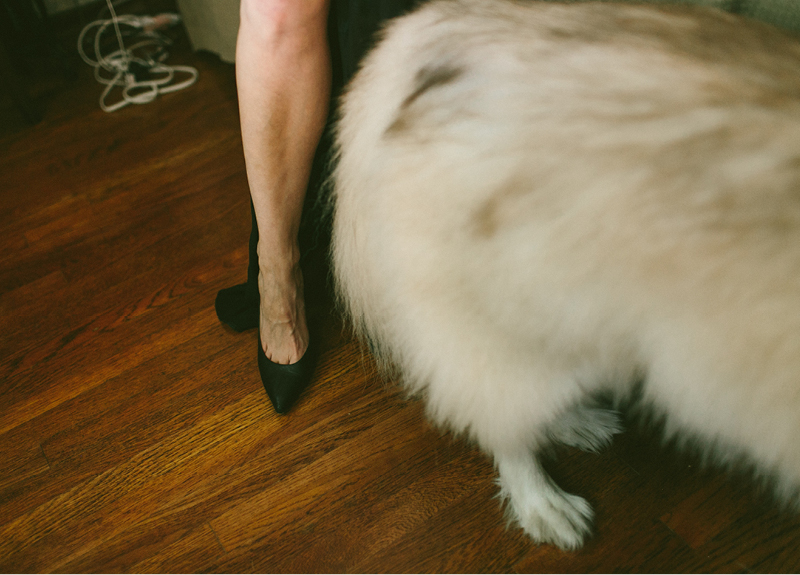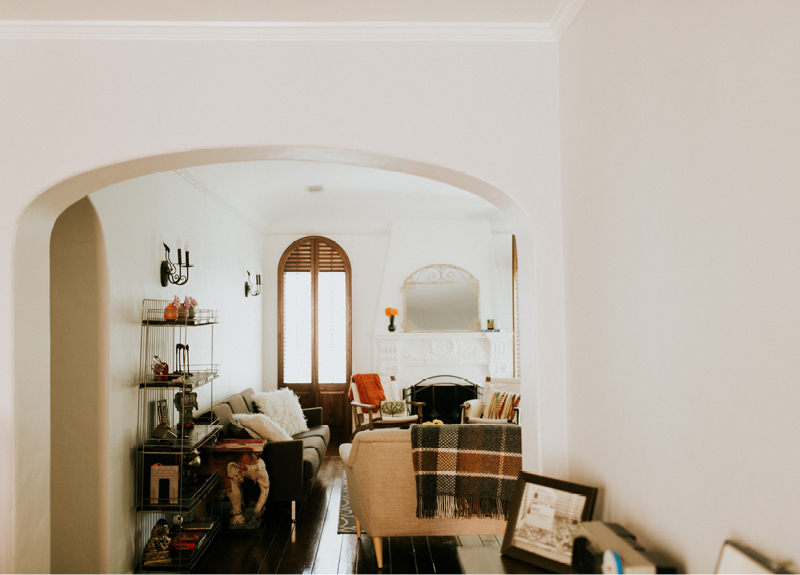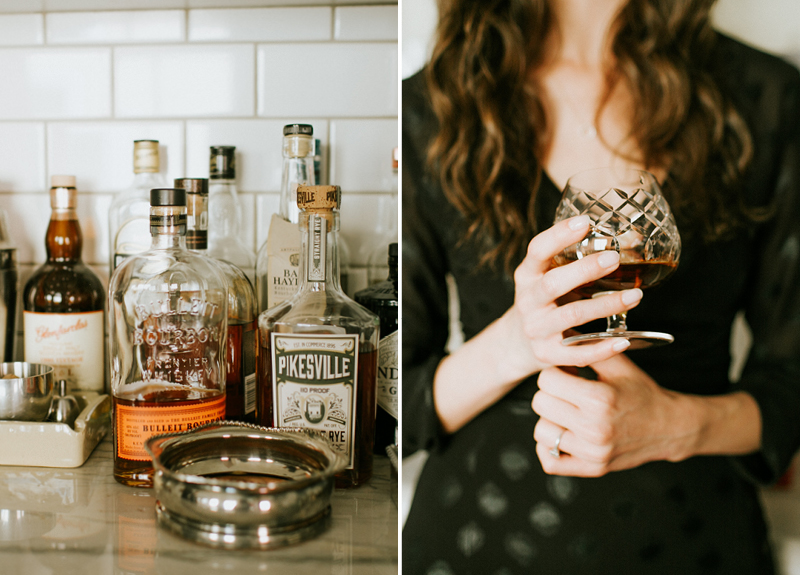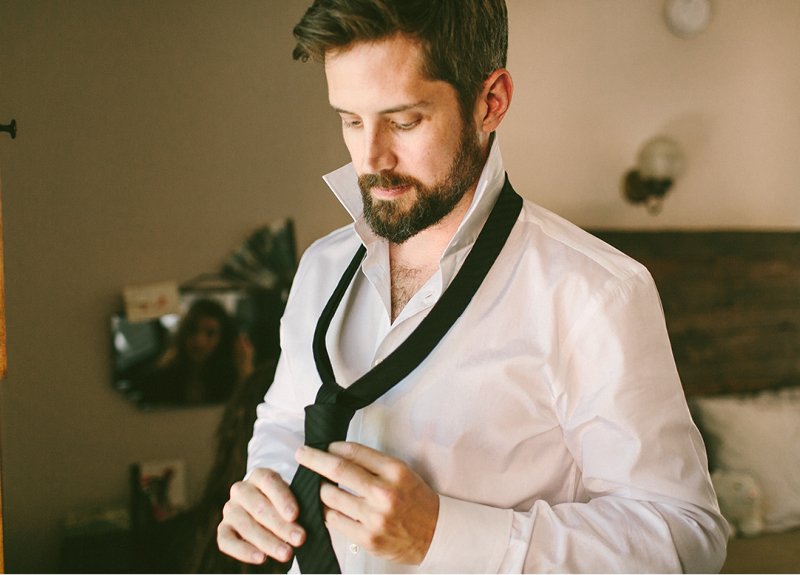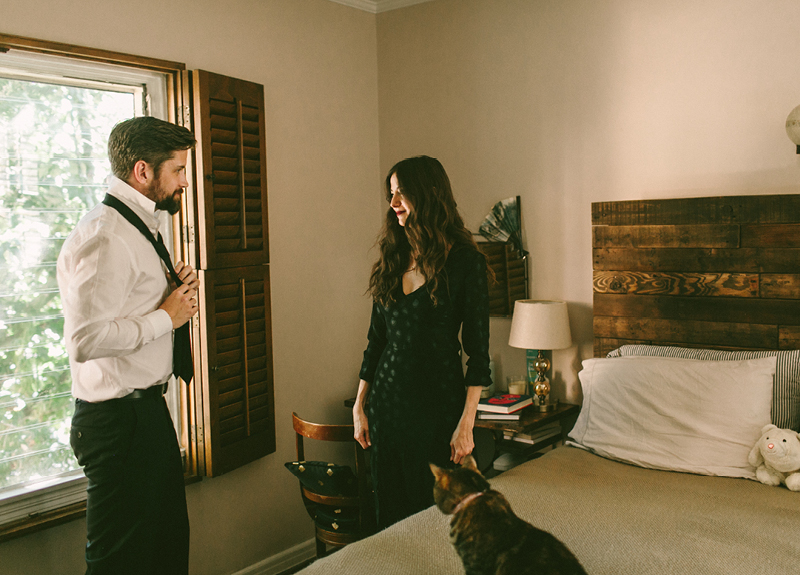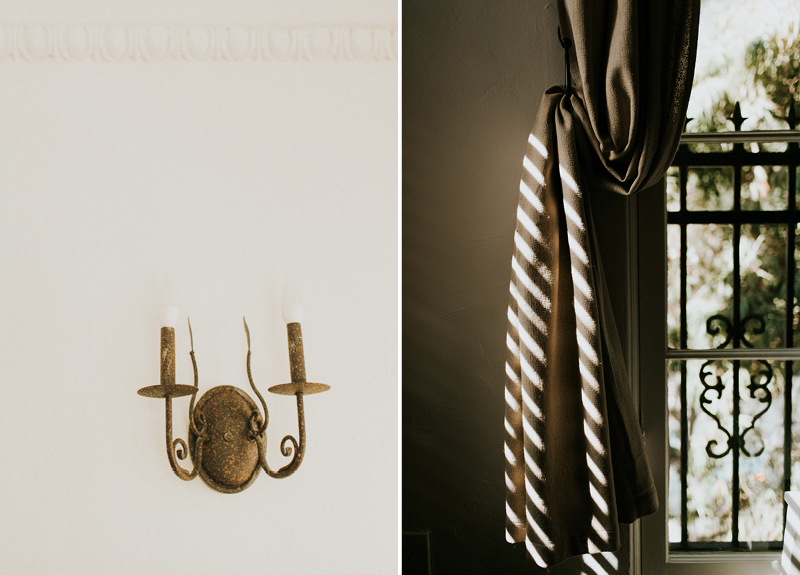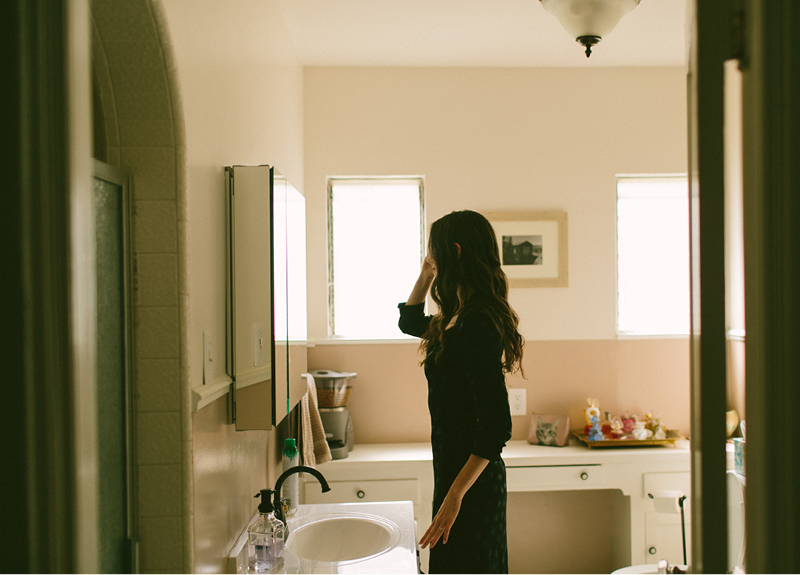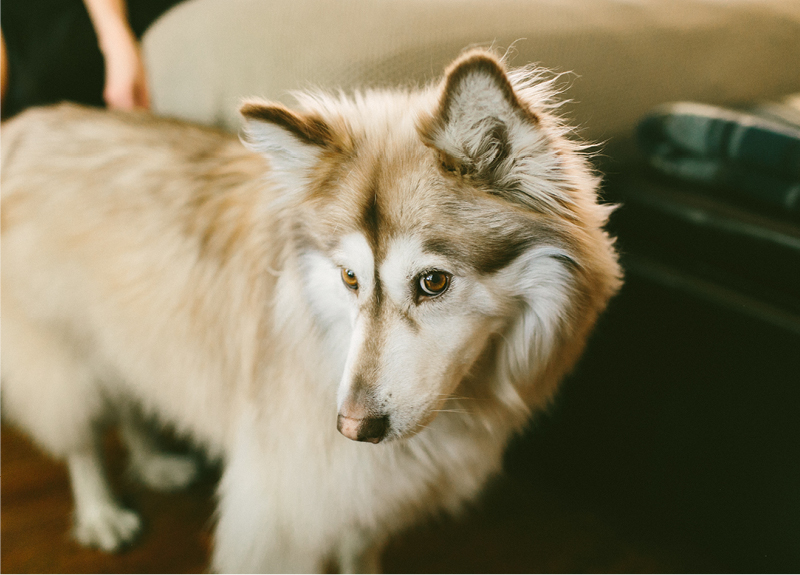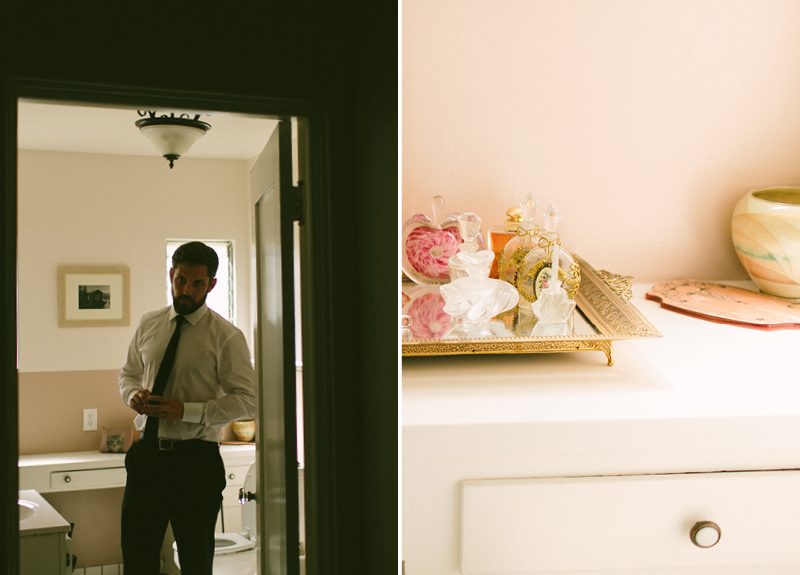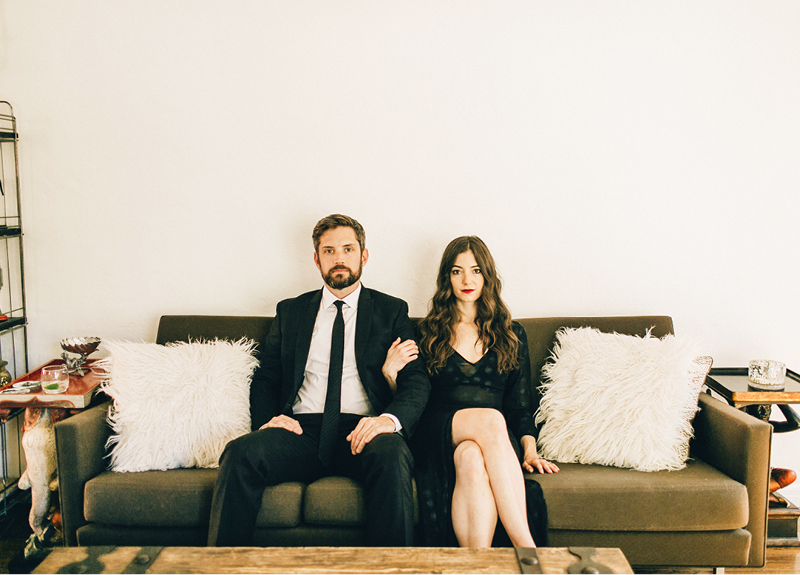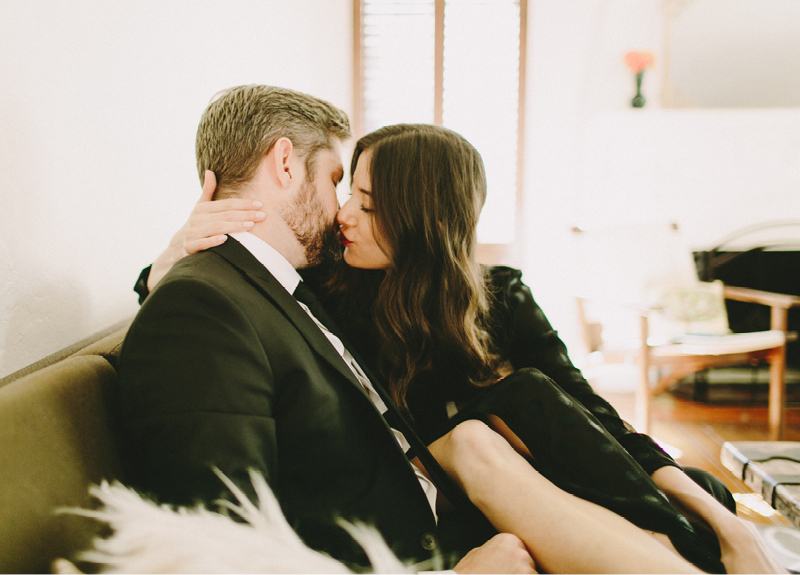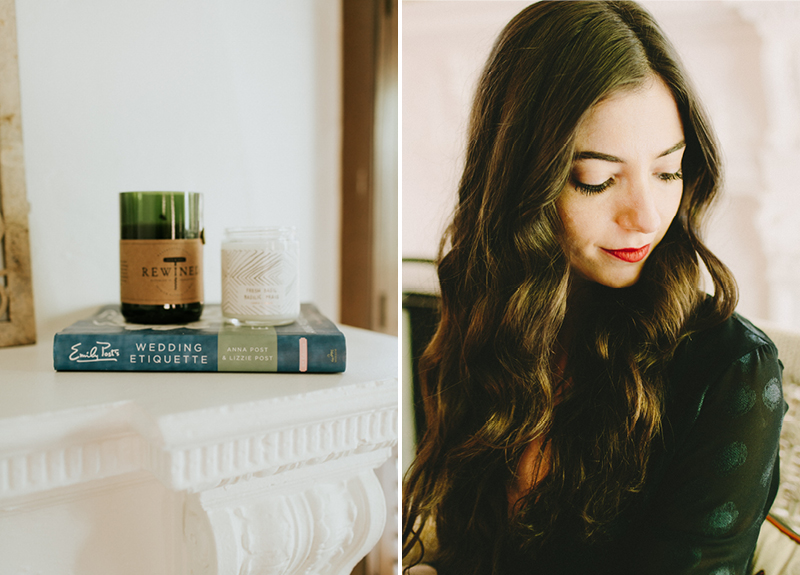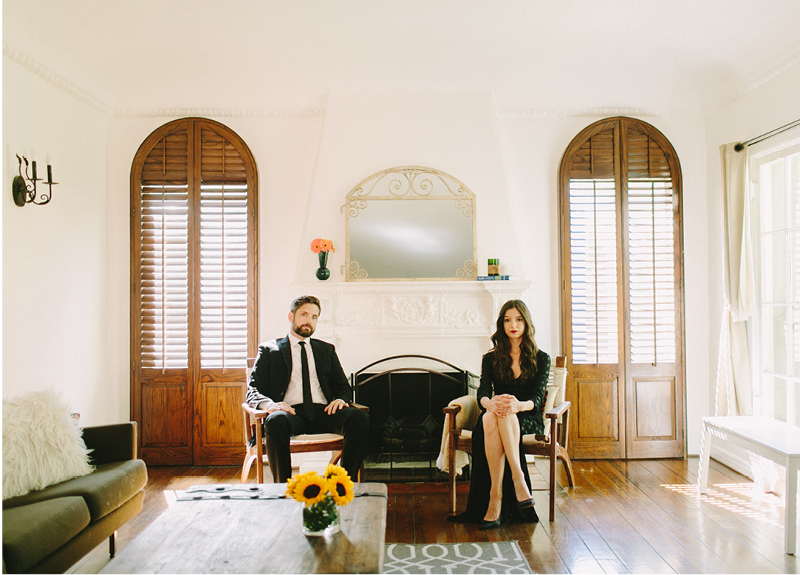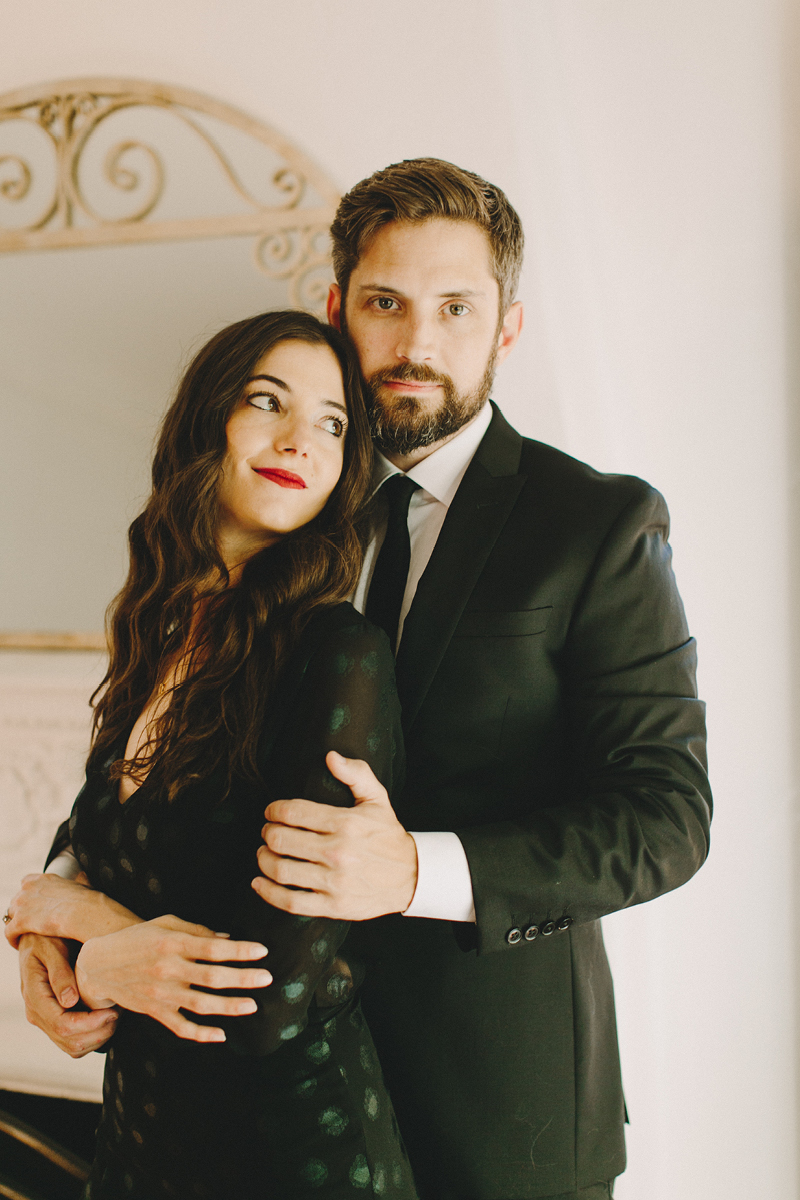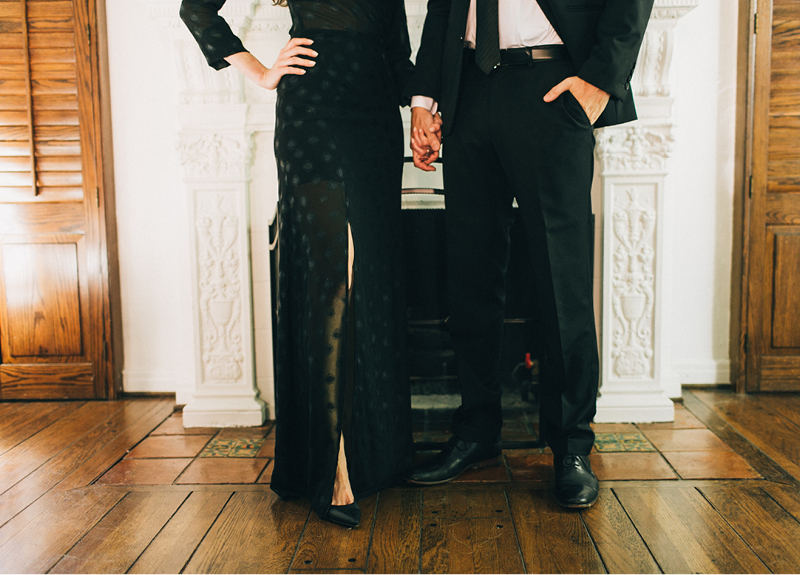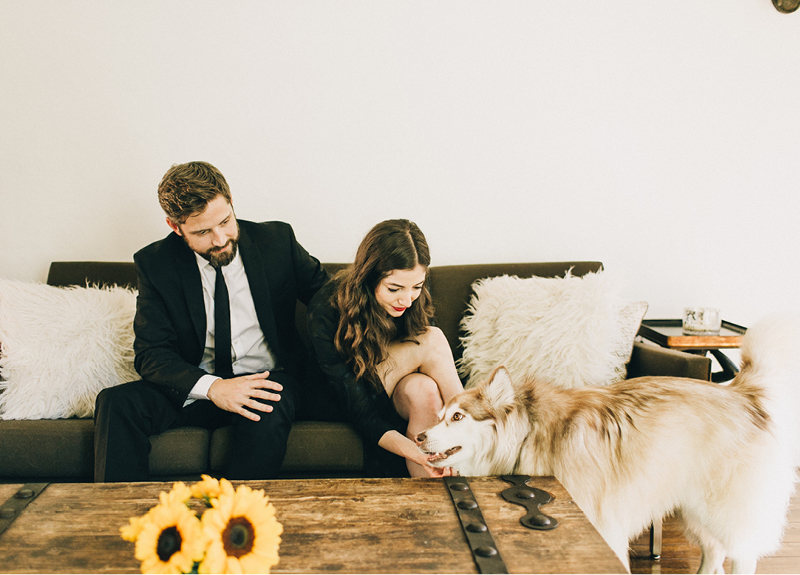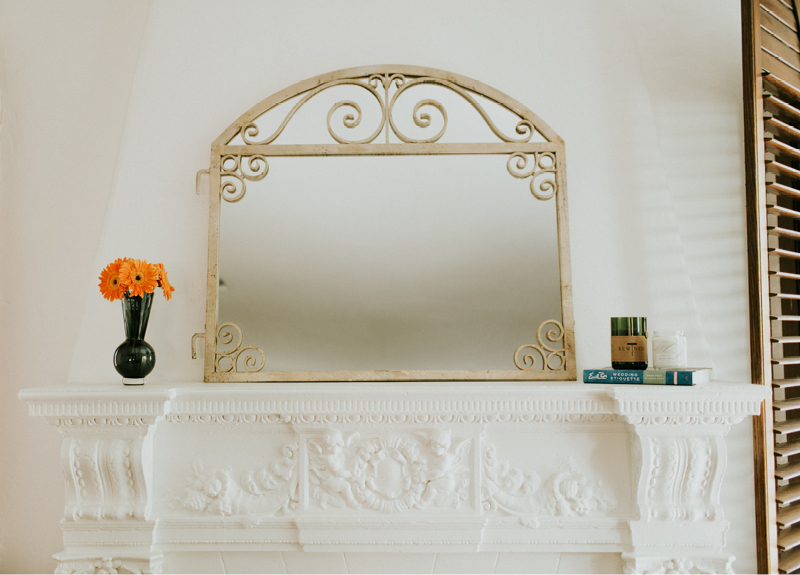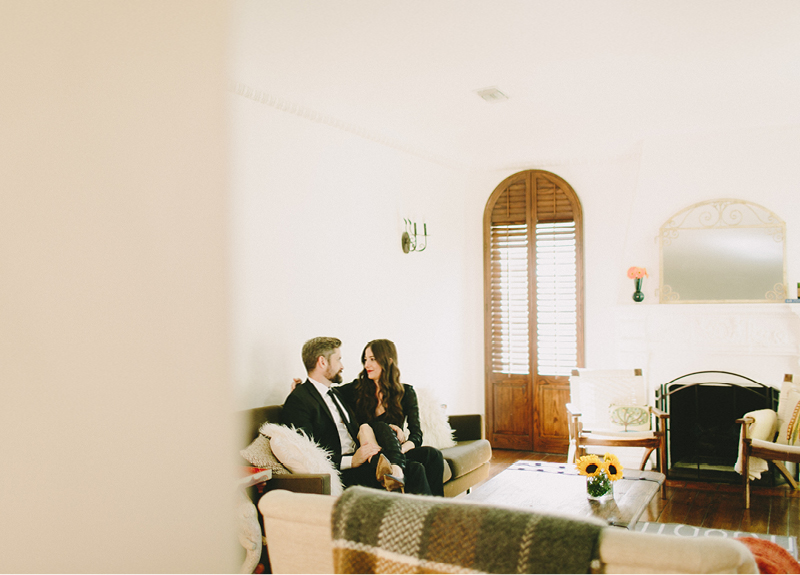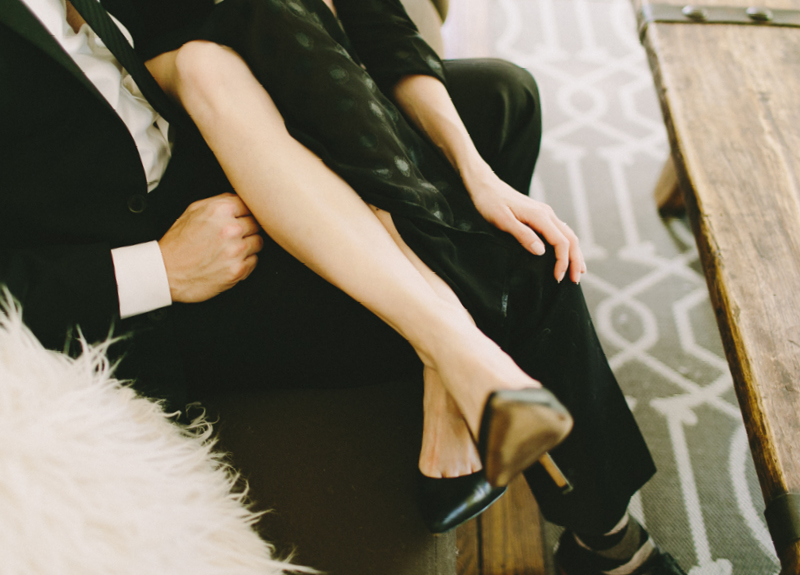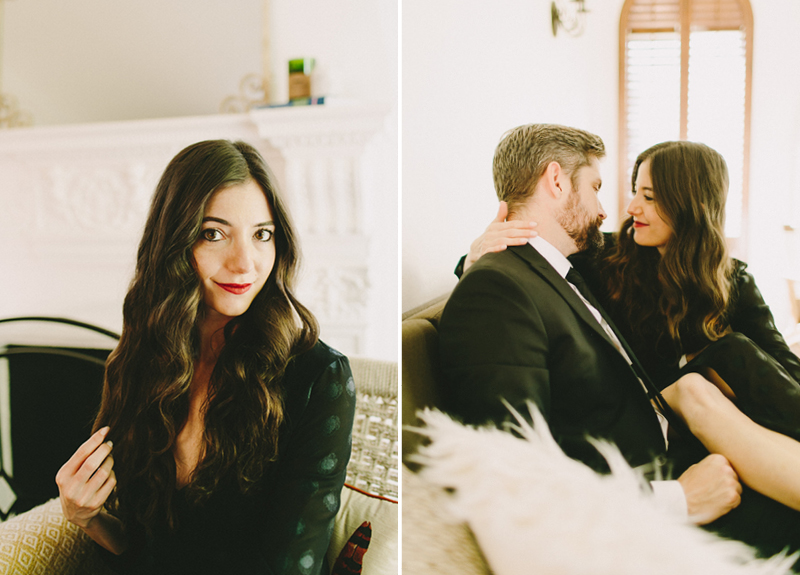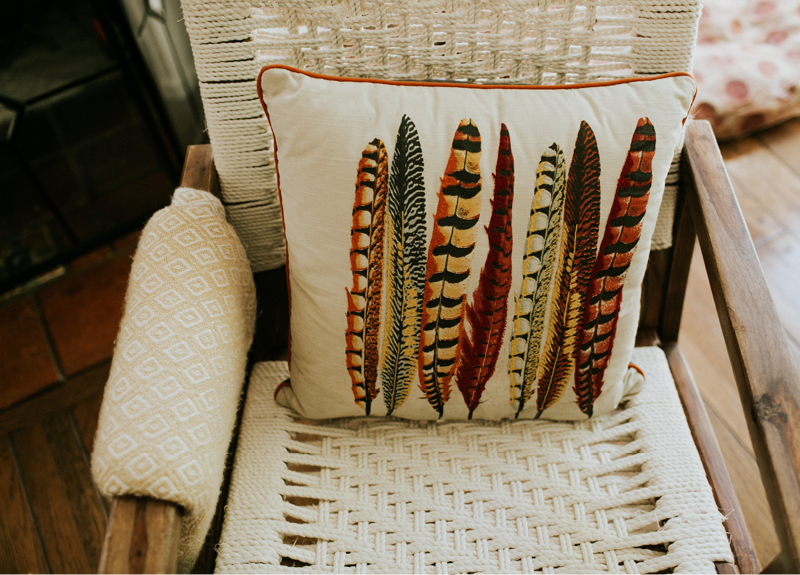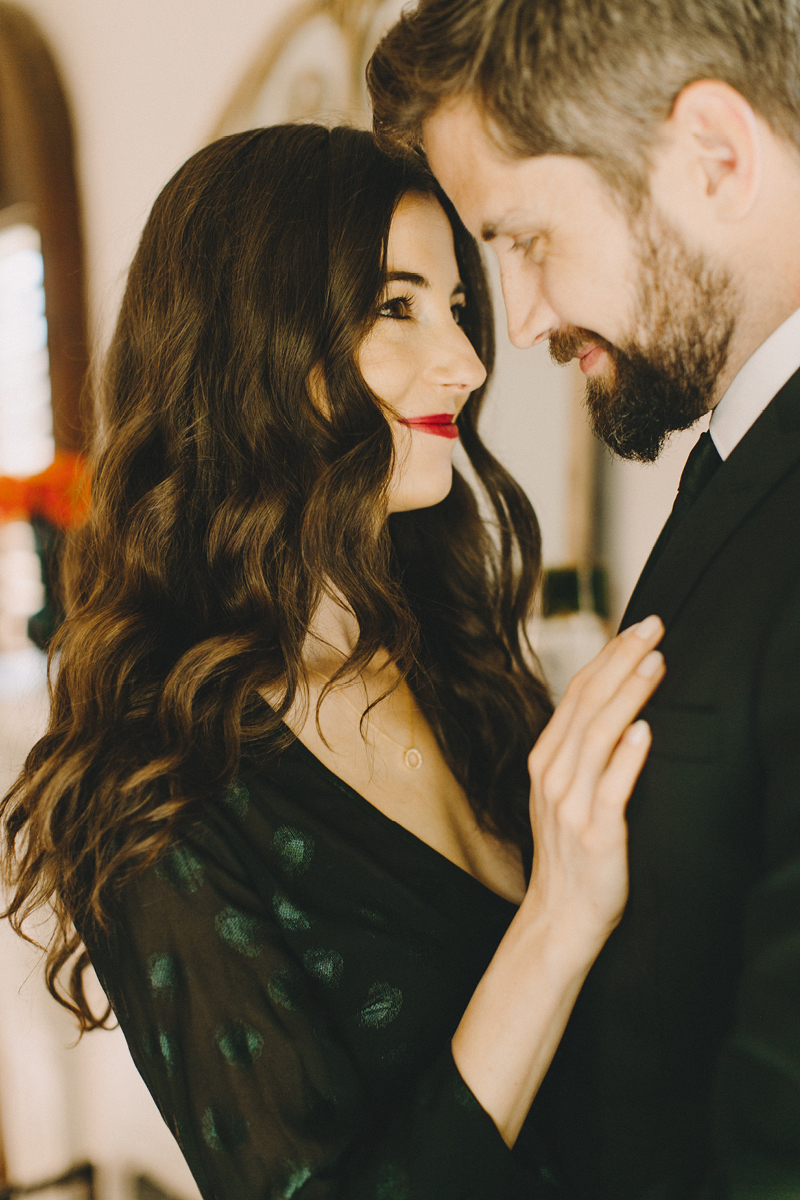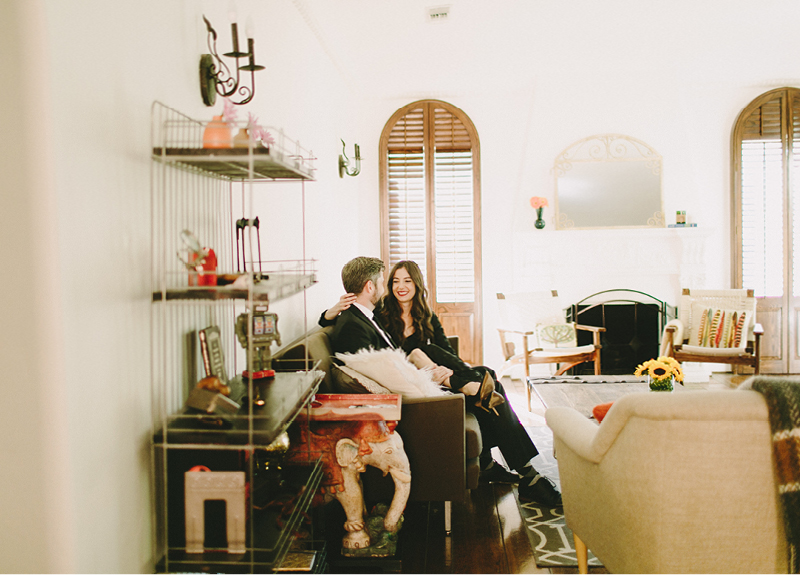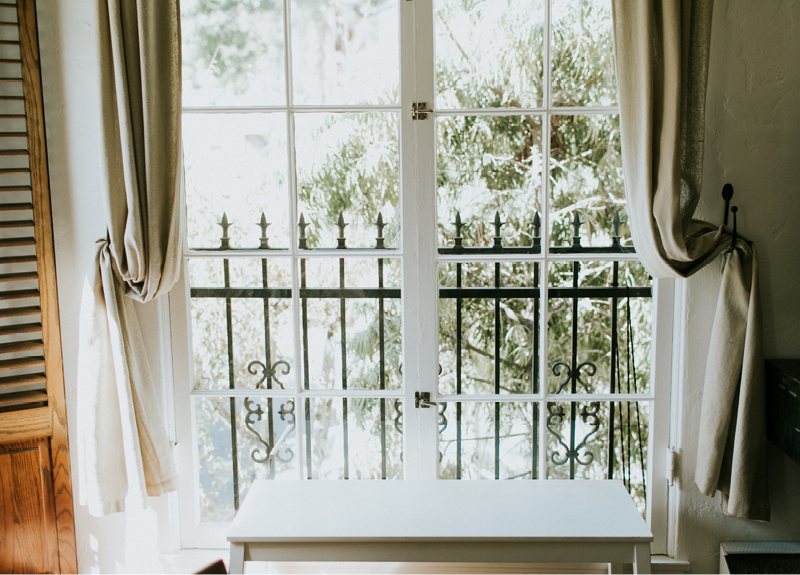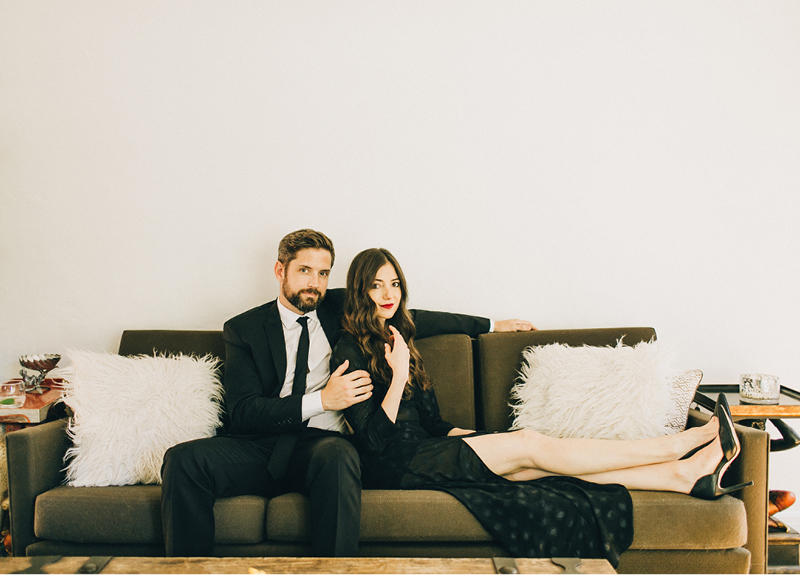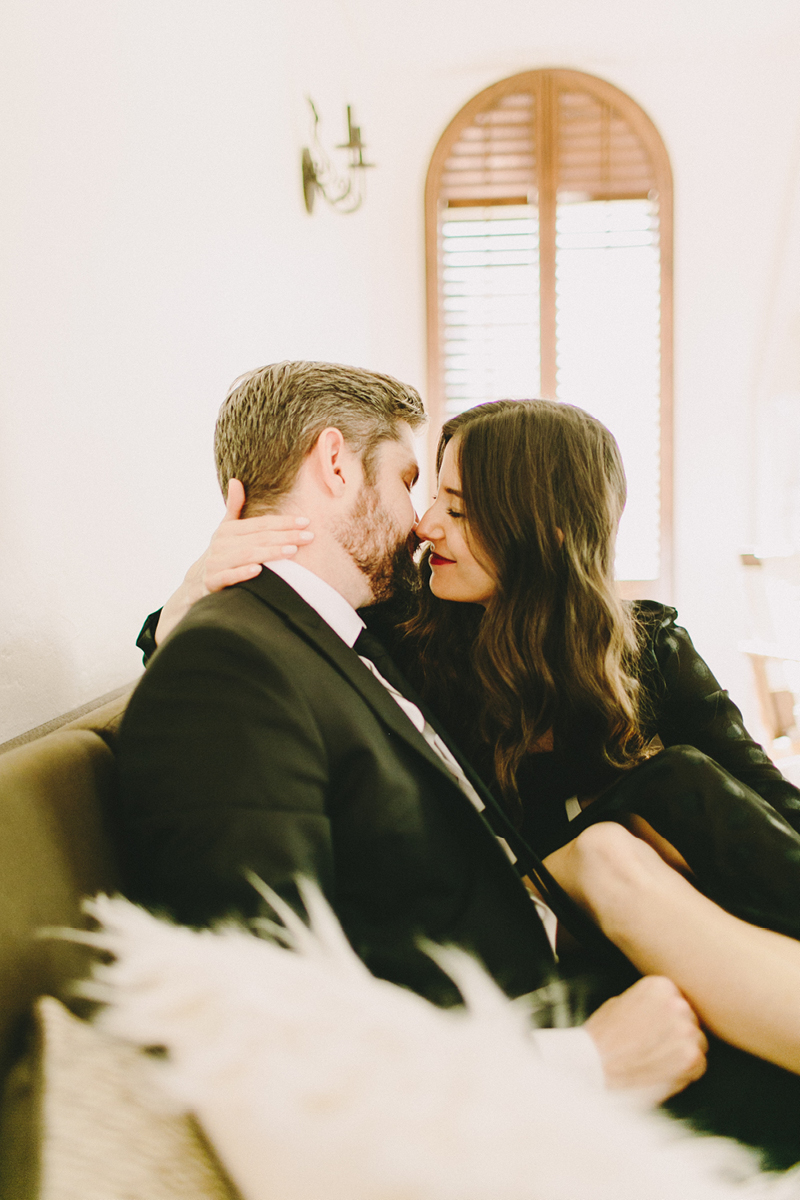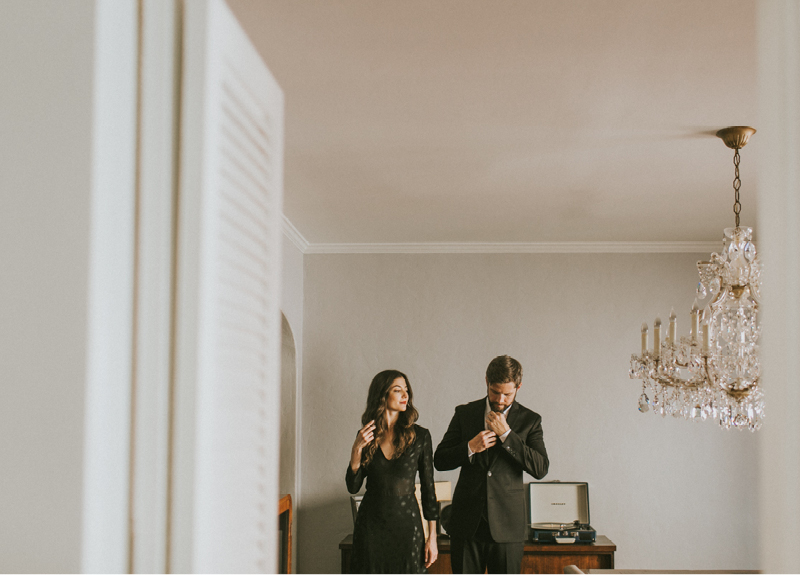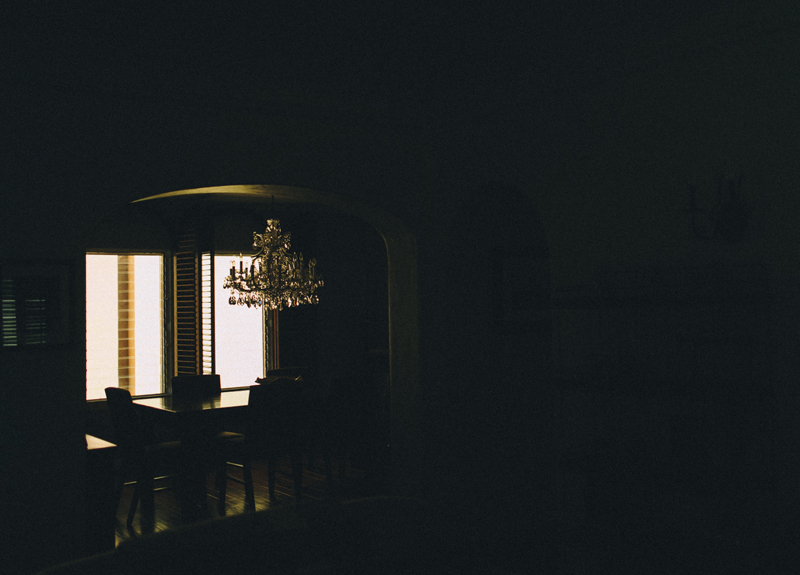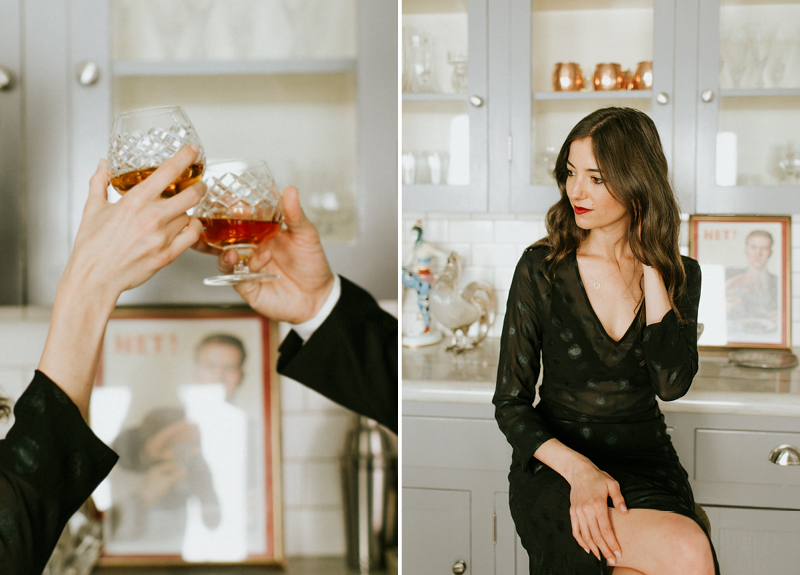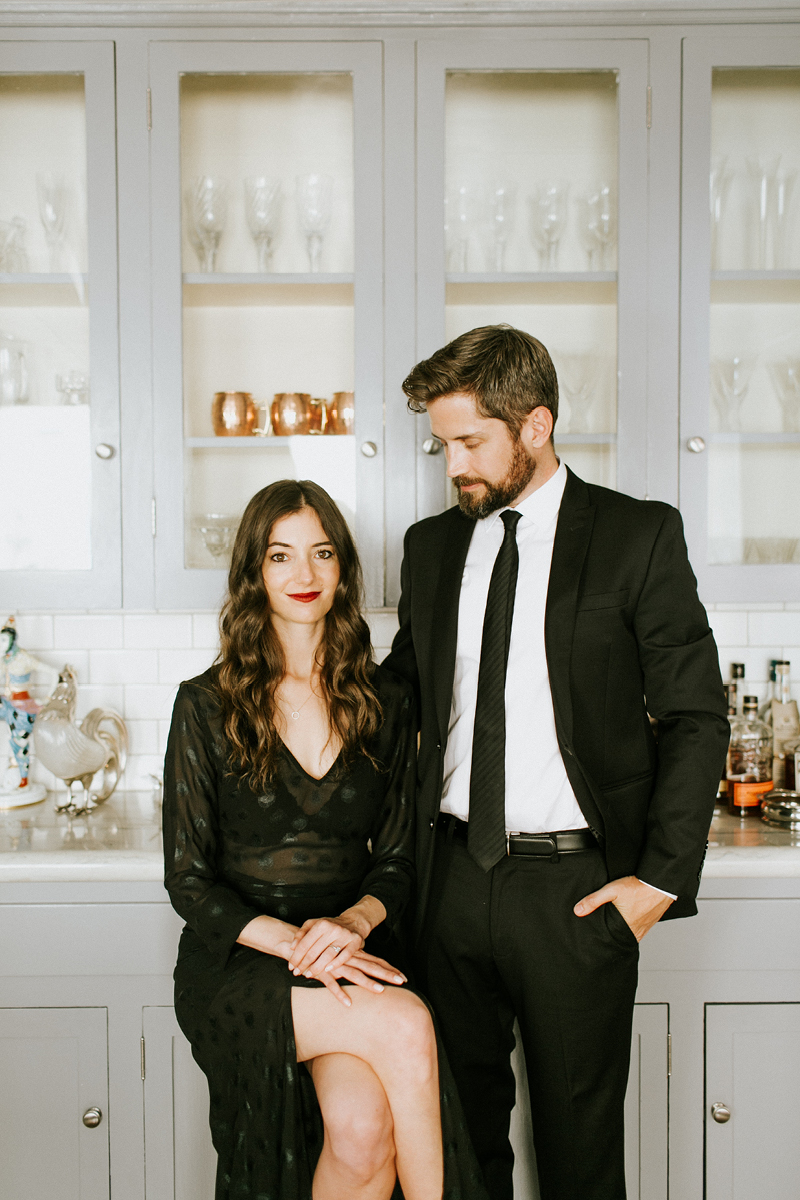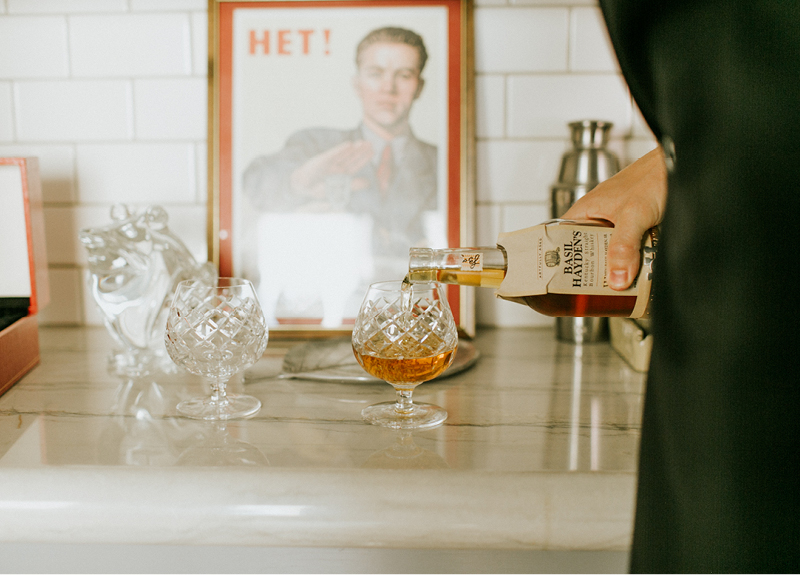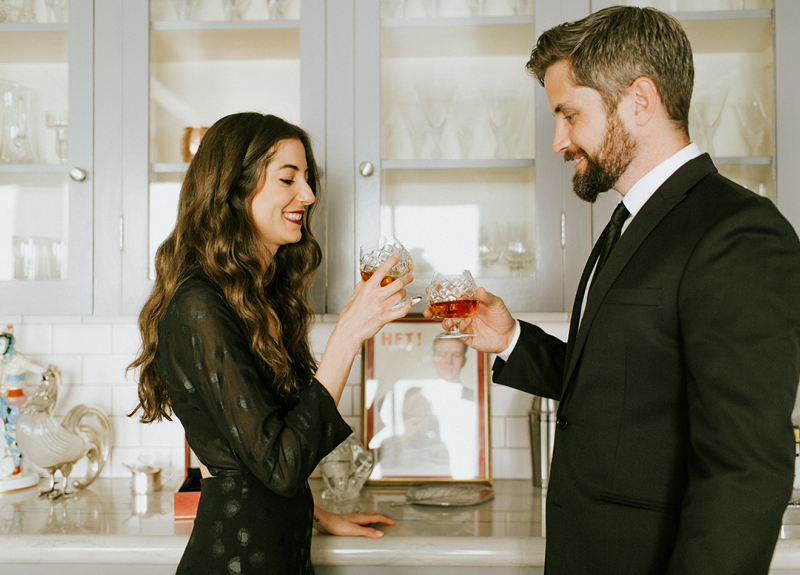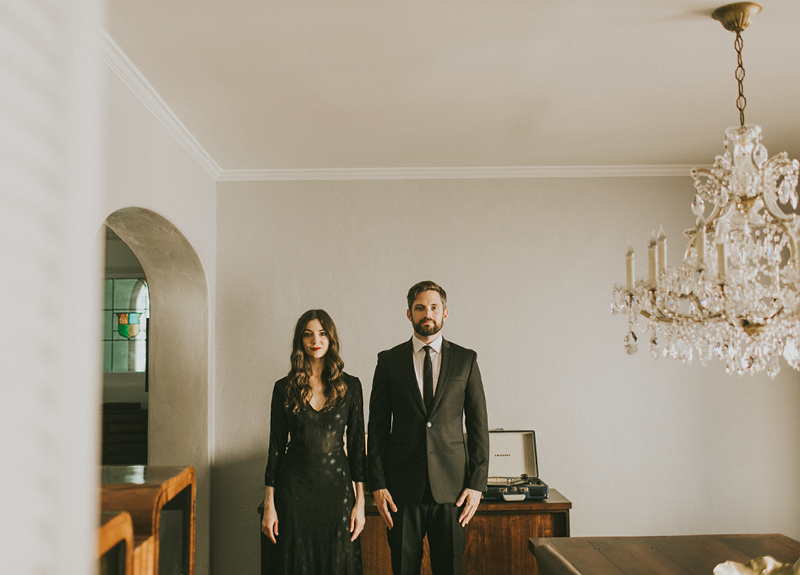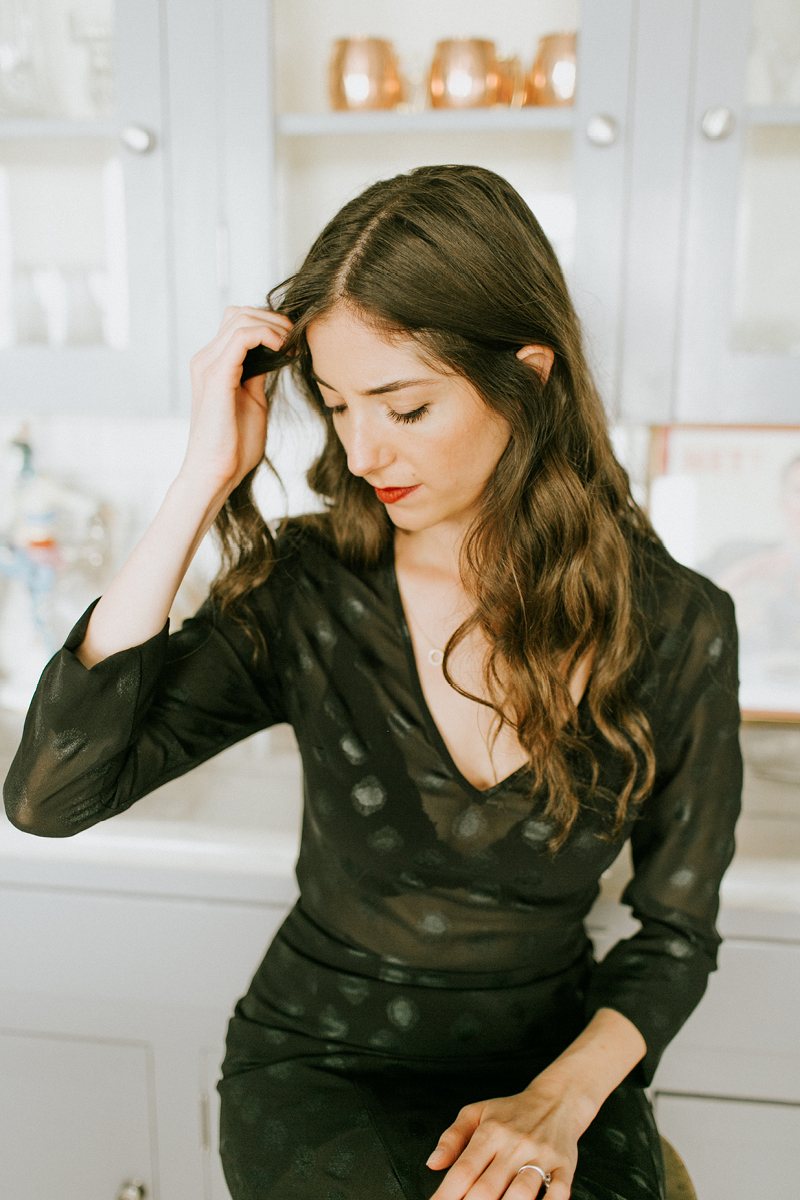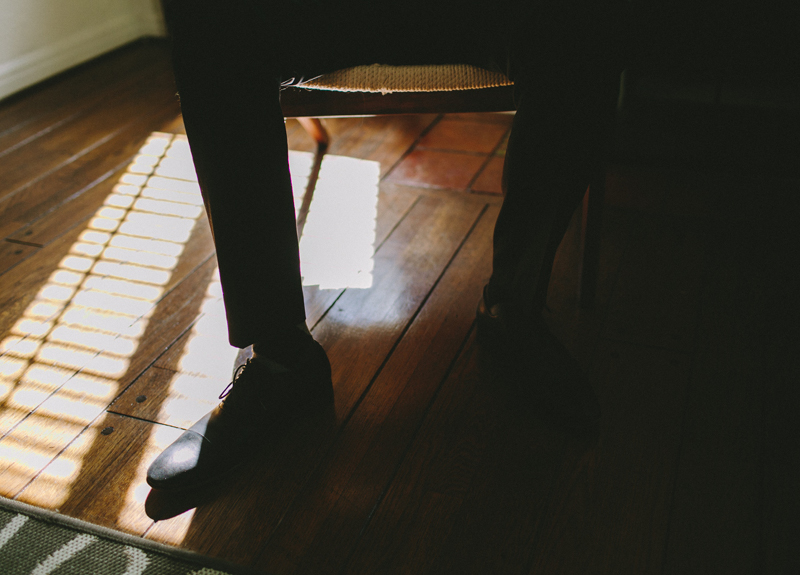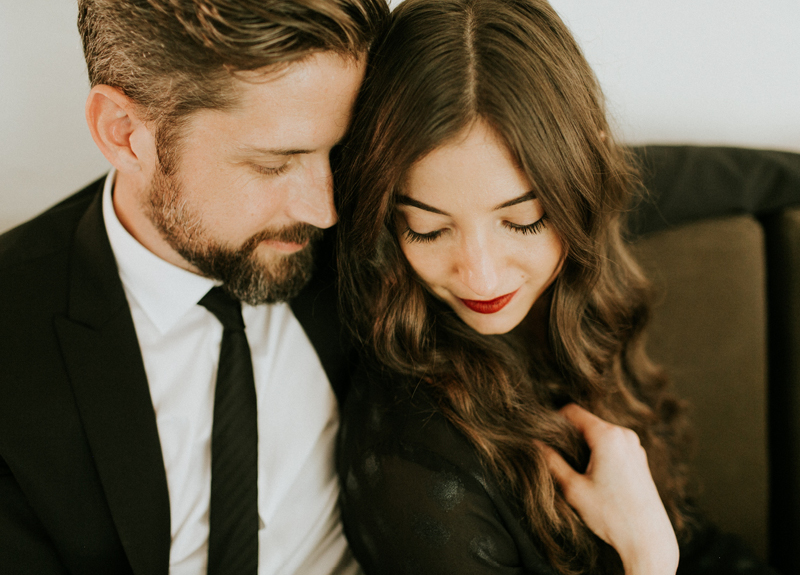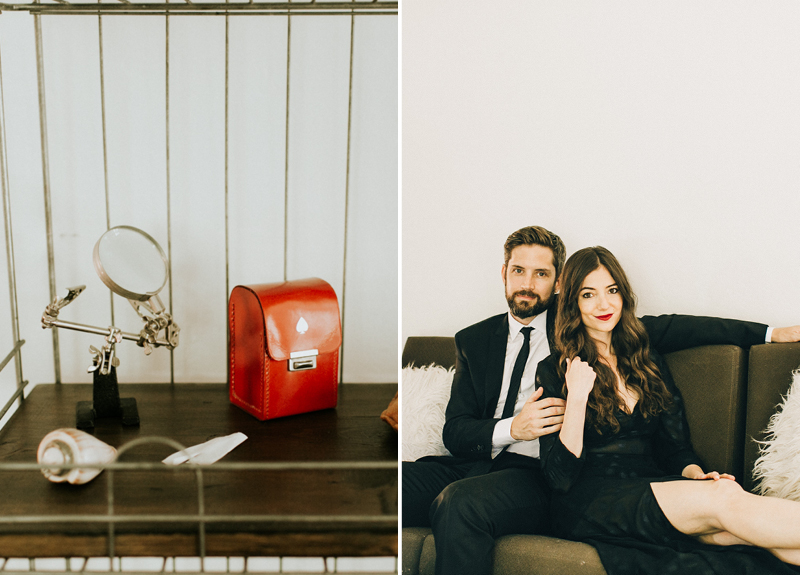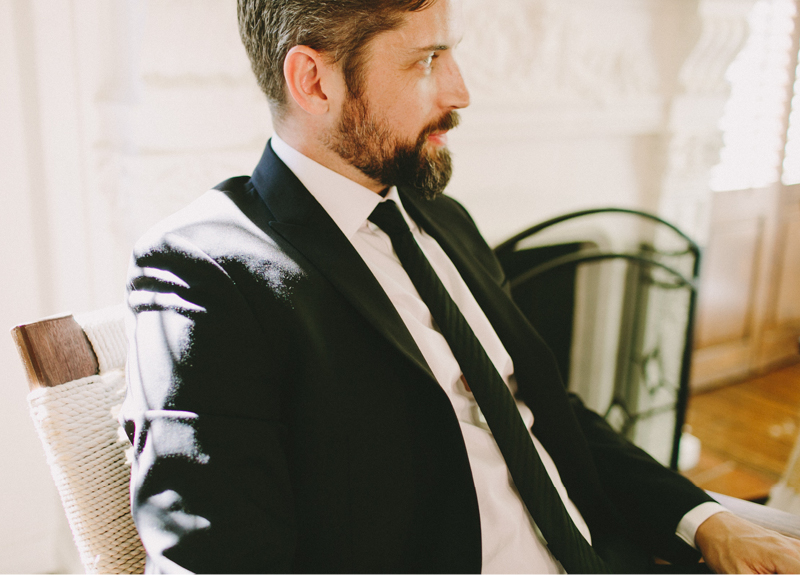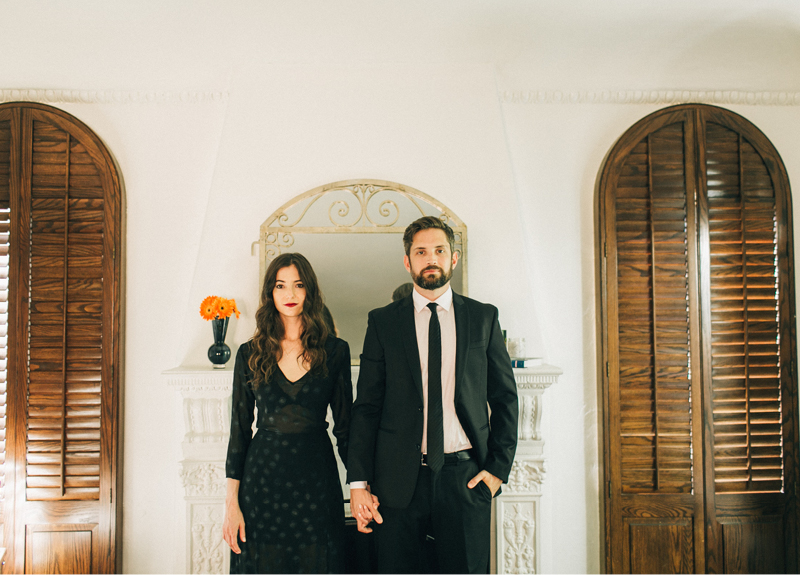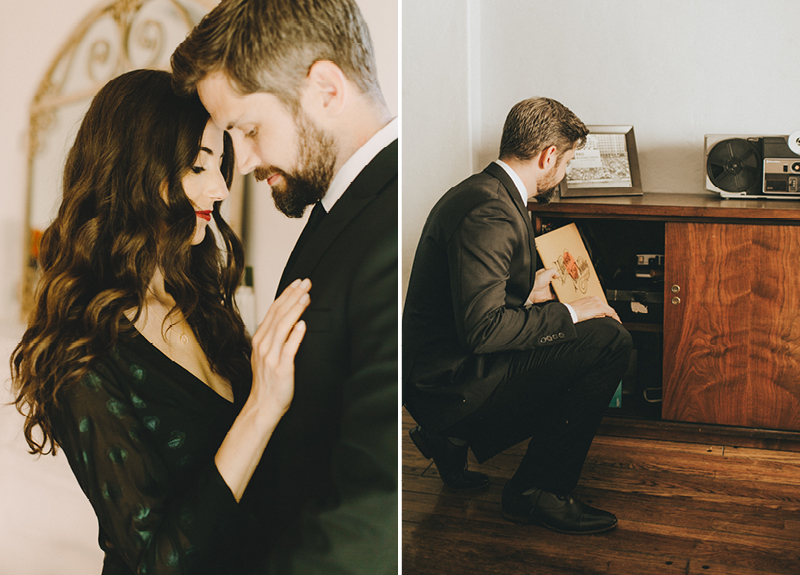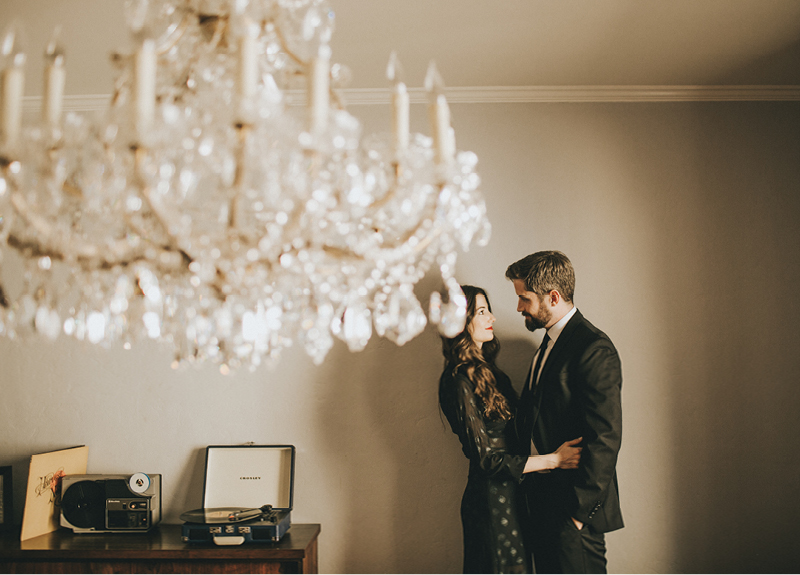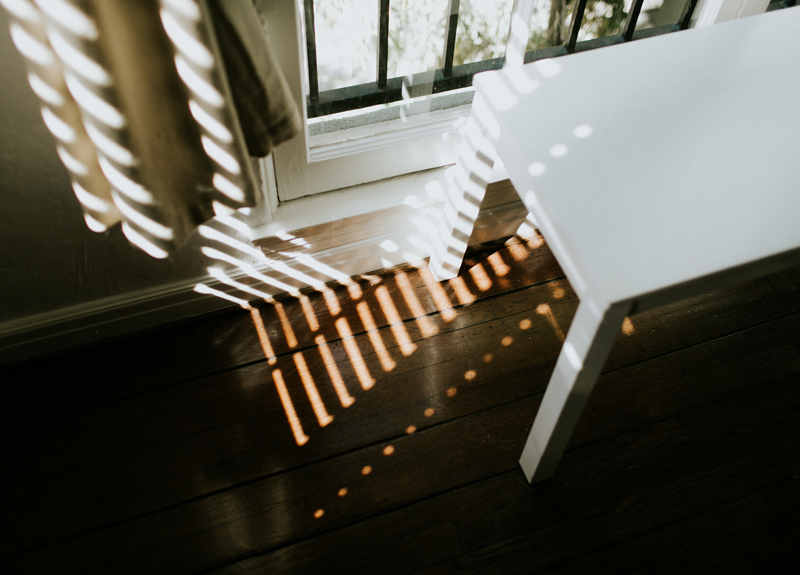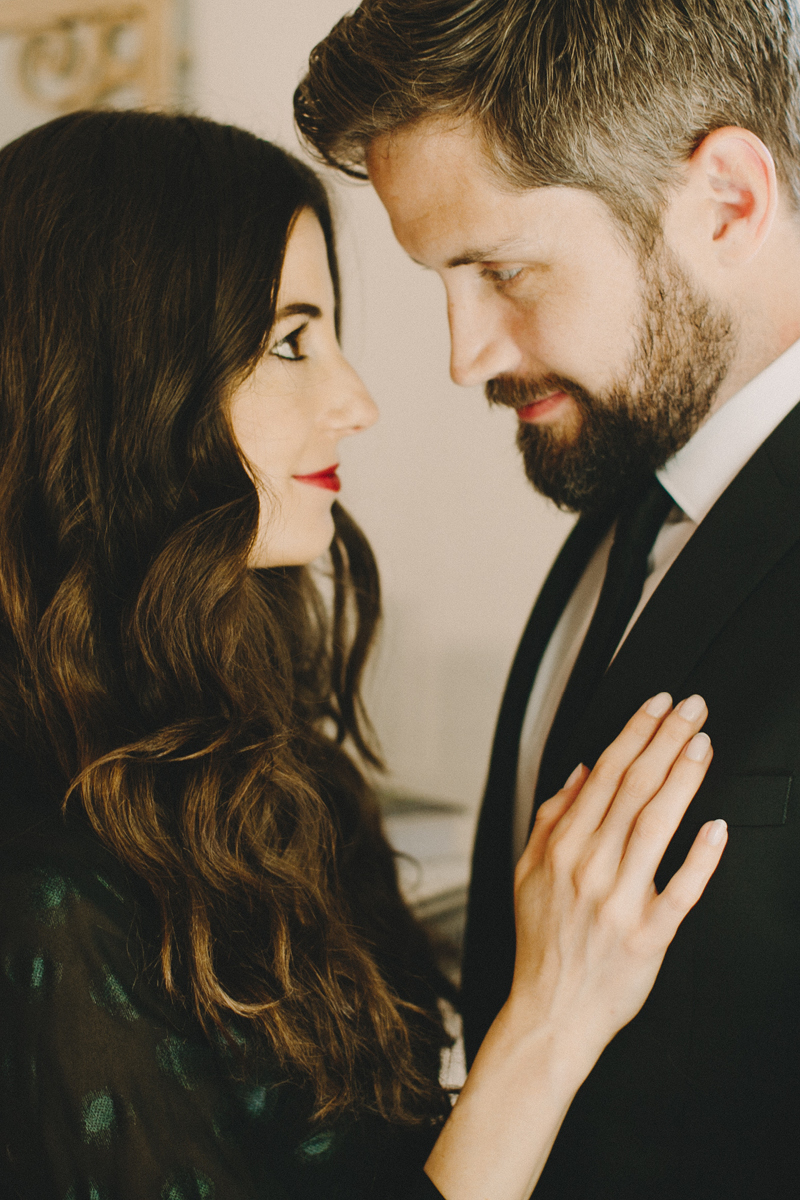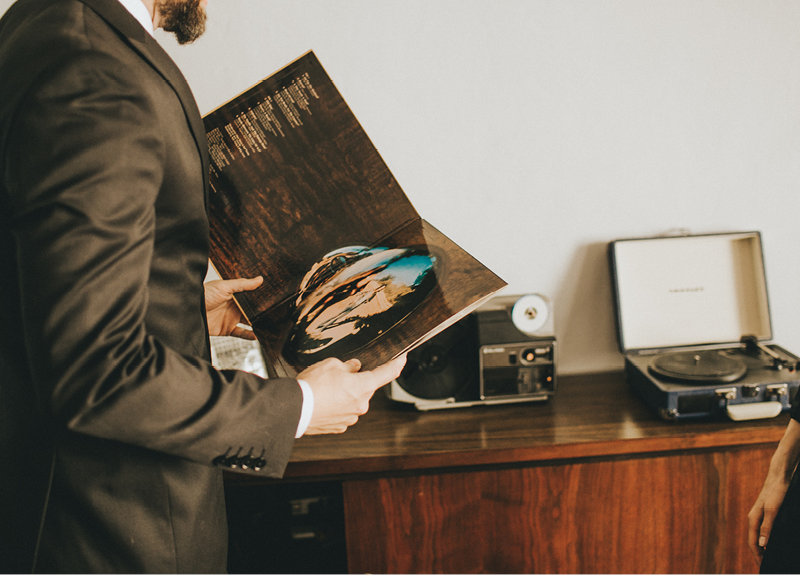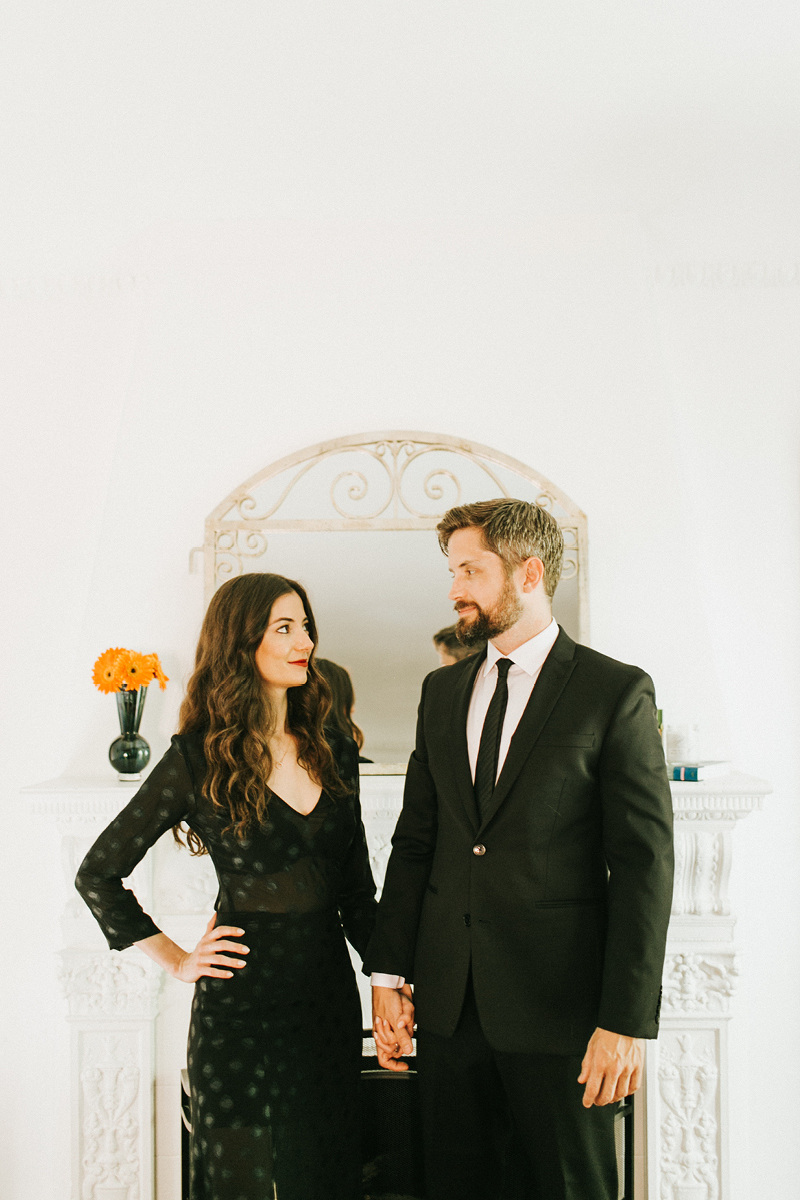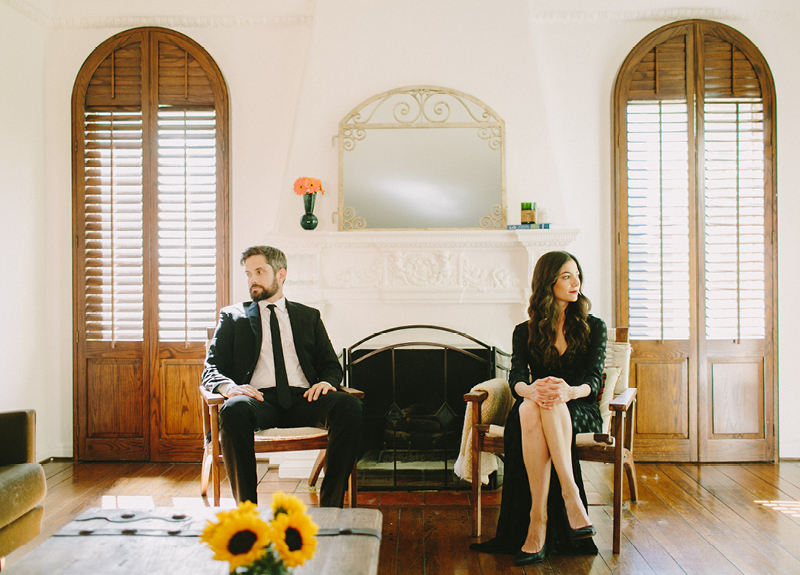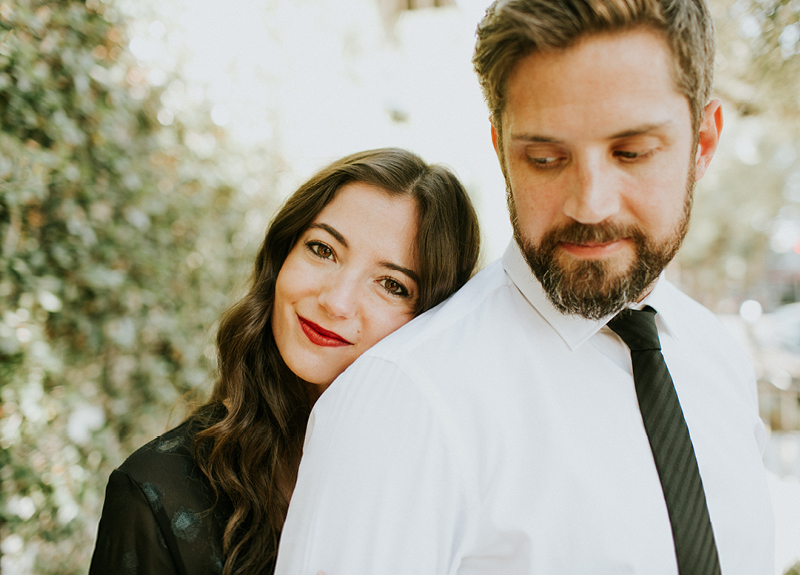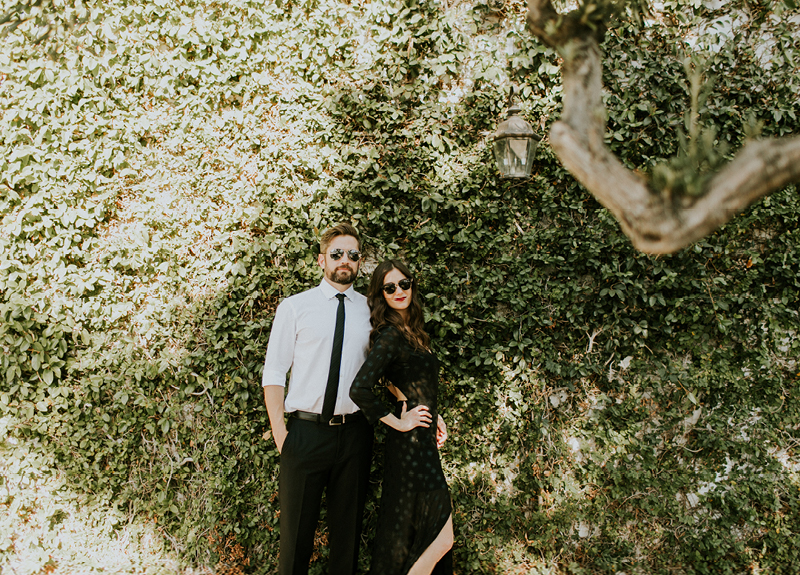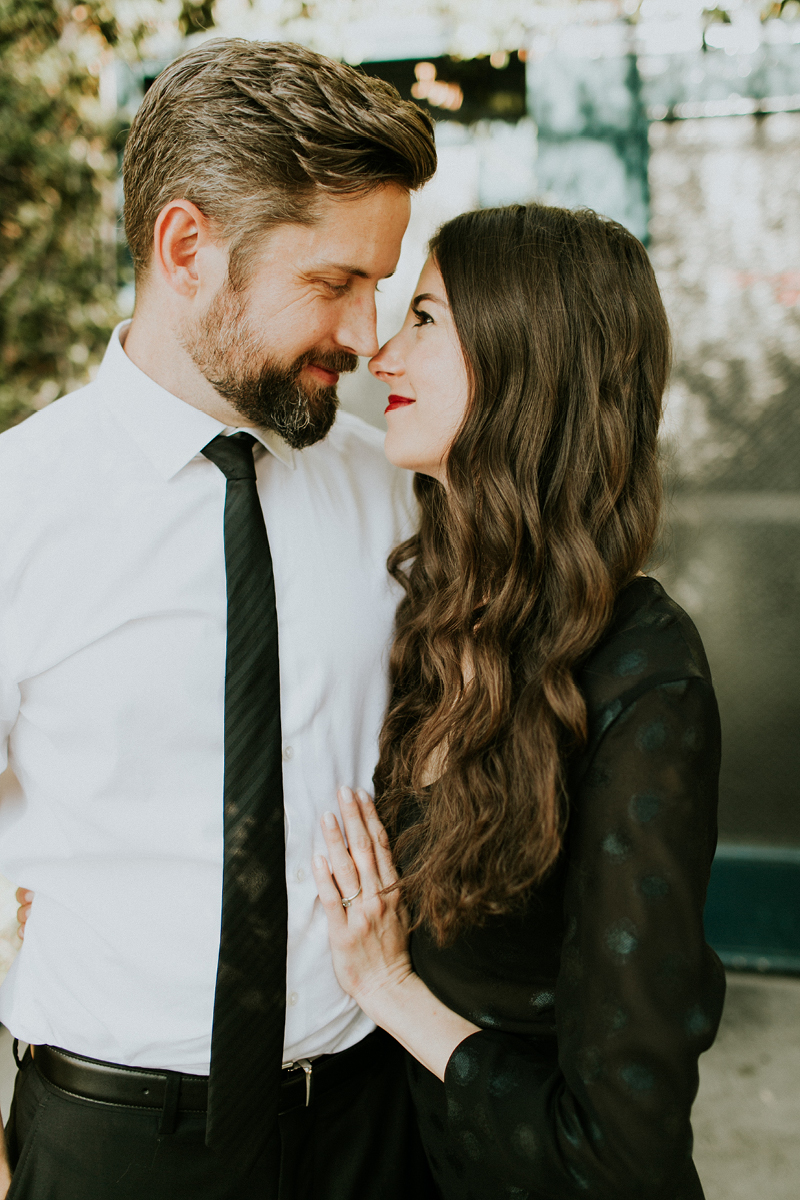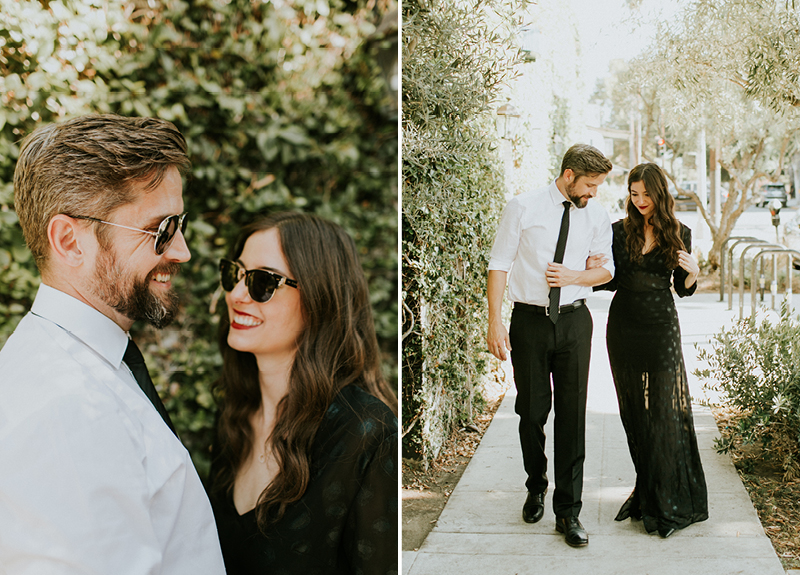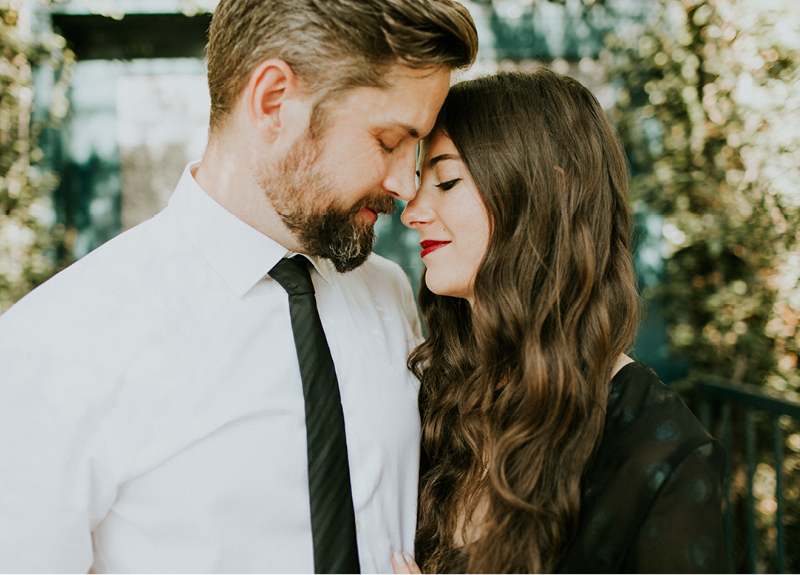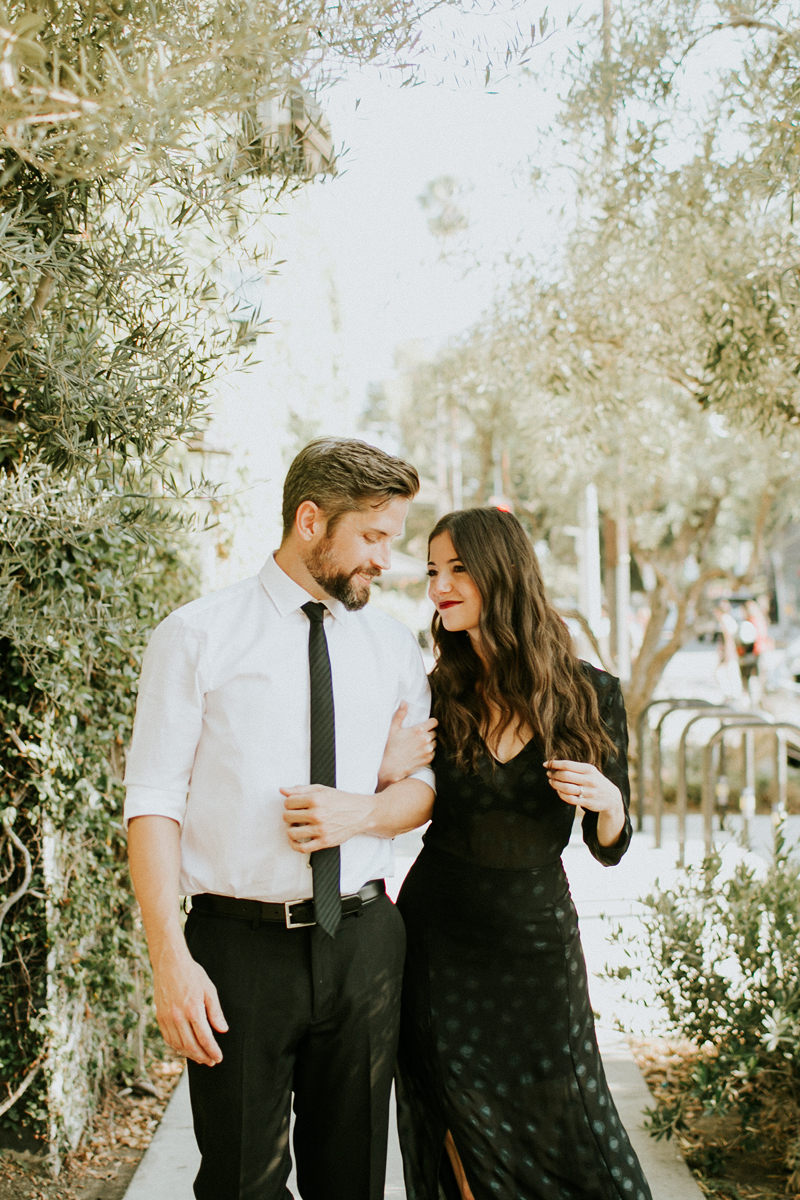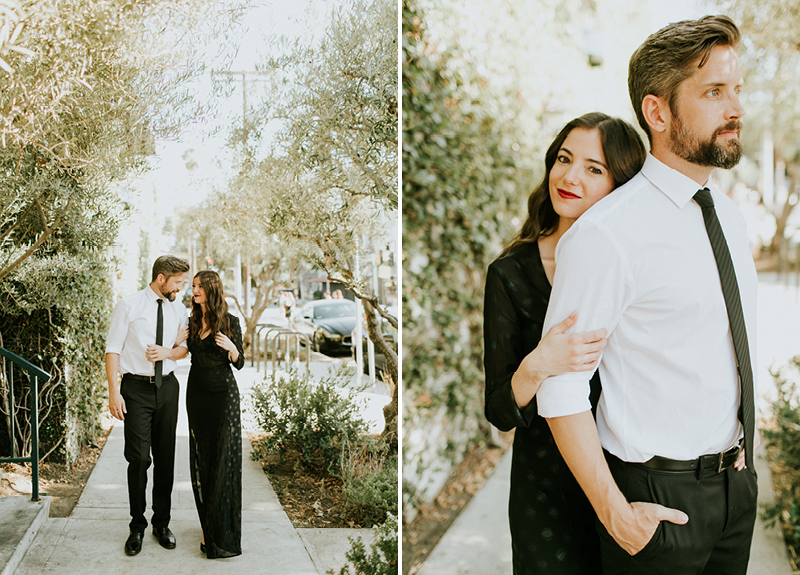 There's a very intimate and clearly personal vibe to an in home engagement session. A couple's home and décor says a lot about who they are, what they enjoy and can make a big statement in a photo. From grungy to elegant and everything in between, there's beauty to be found in every home – particularly when there's love there. I personally adore viewing these intimate in home sessions so when Lacey and Mac decided to utilize their amazing Hollywood apartment for their engagement session I couldn't have been more excited! I had always wished a client would request this sort of session but it hadn't happen for me yet. And now here we are!
Lacey and Mac wanted to do something a little more unique than the average casual in home session so they decided to go for a more formal, glam look instead! As soon as I arrived to their apartment, which was right in the heart of LA, I was blown away. You don't see these kinds of apartments every day in LA anymore. There was real wood floors, vintage inspired moldings, arched doorways, chandeliers, and the list continues. I probably told them I loved their home way too many times but it was that good. Am I right?
By the end of the day we had captured some amazing memories for them to cherish and we even managed to snag a few shots of their beloved cat and dog. For anyone curious about doing an in home session of their own please contact me HERE! I would love to chat with you.