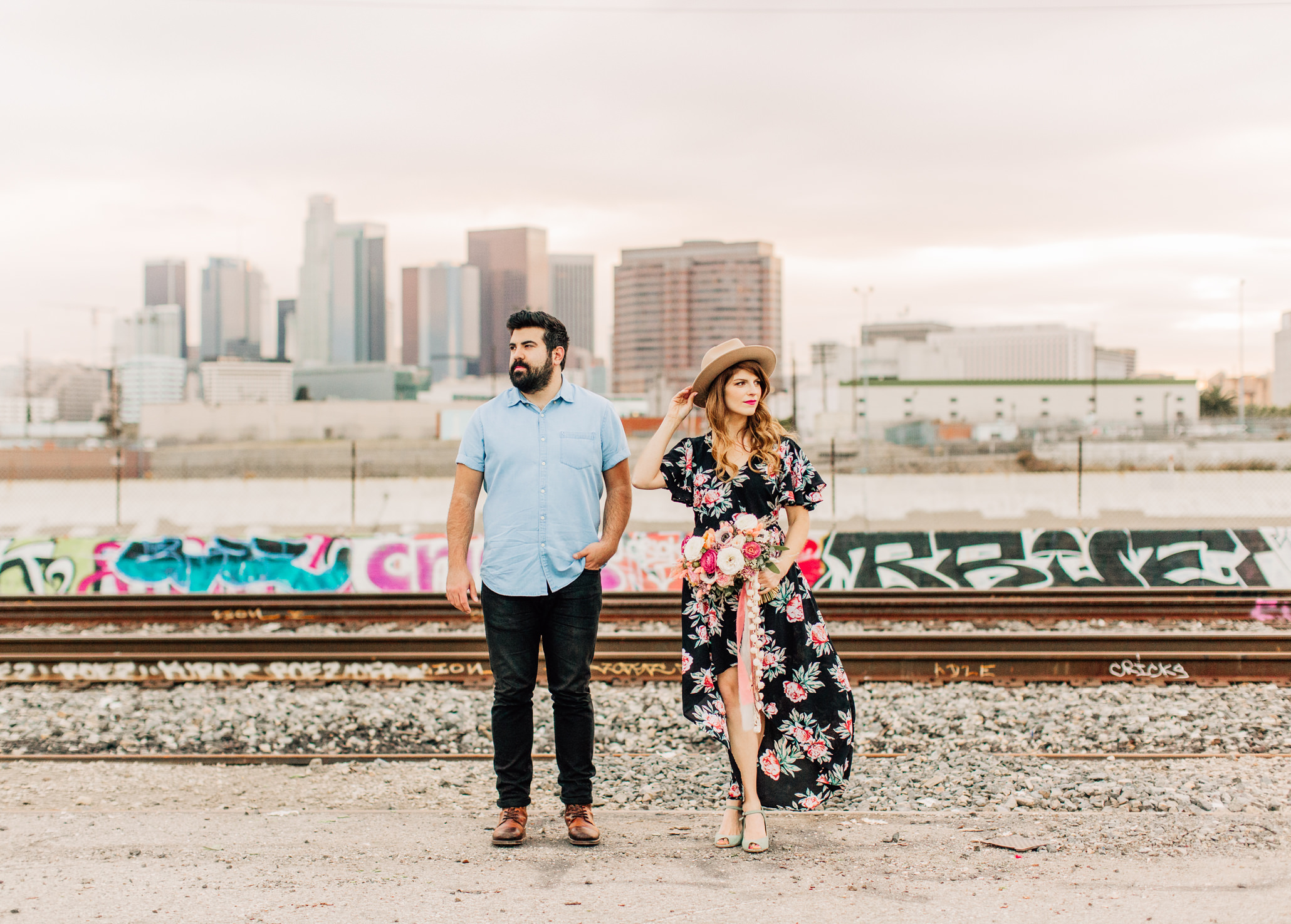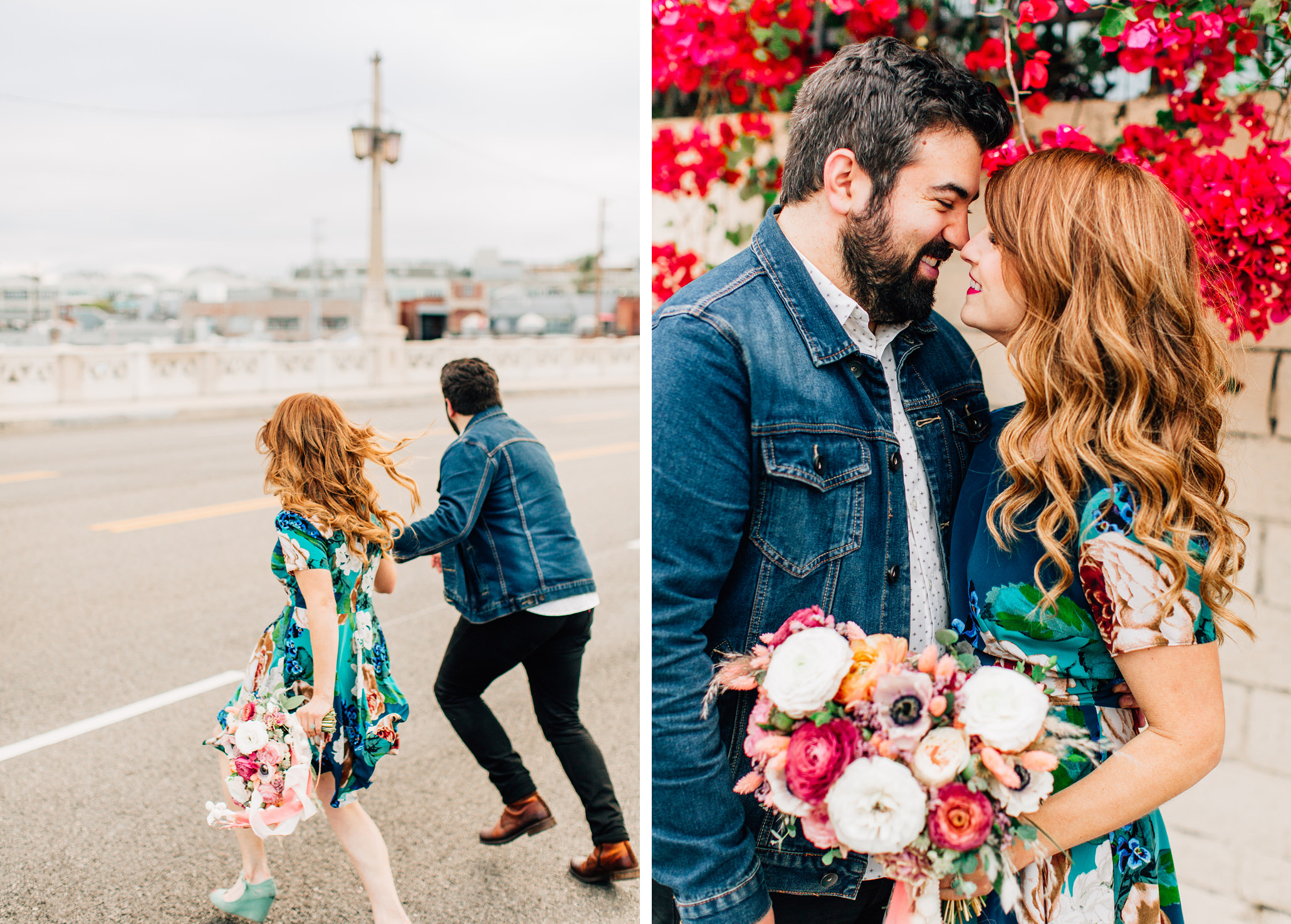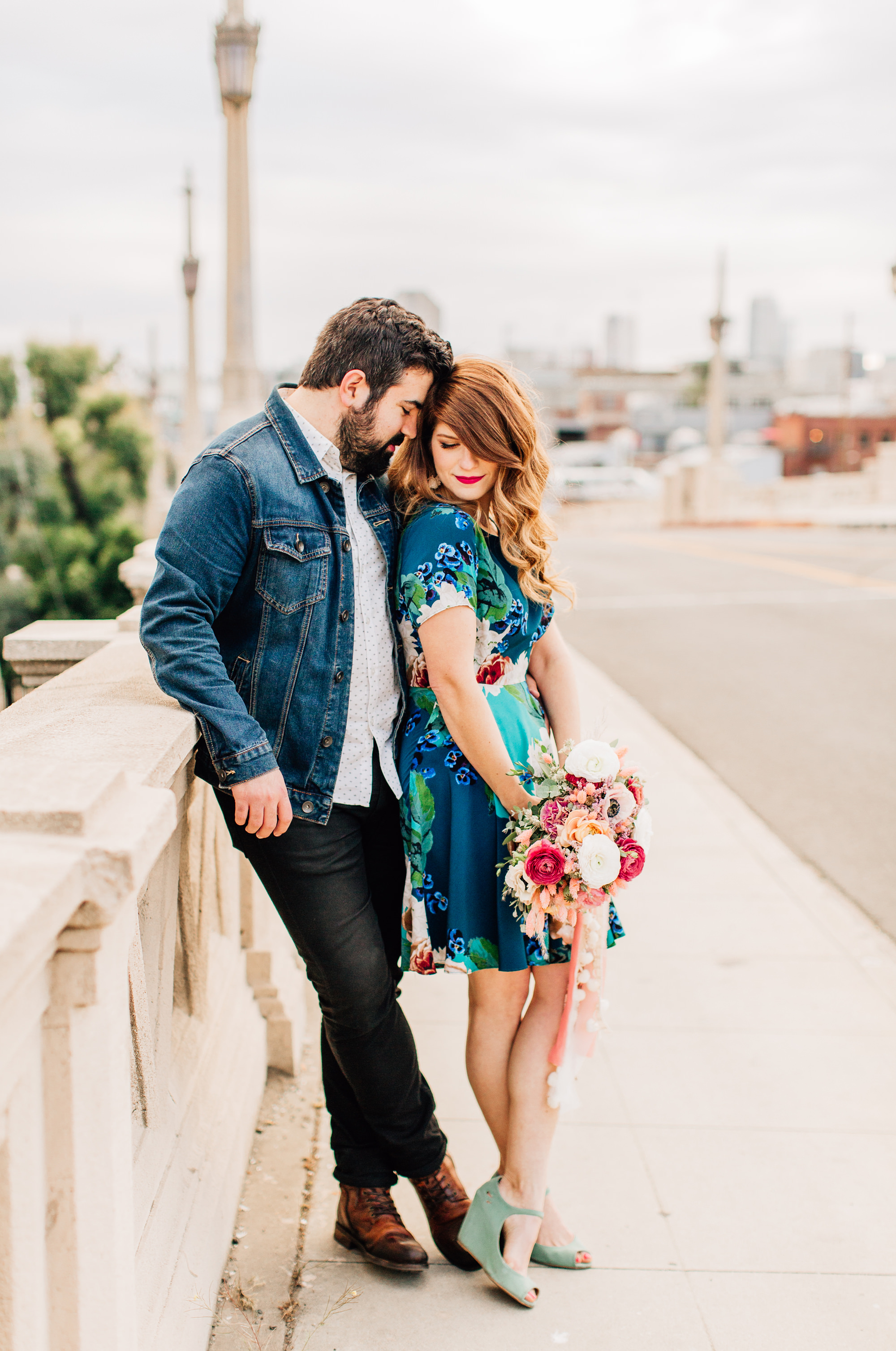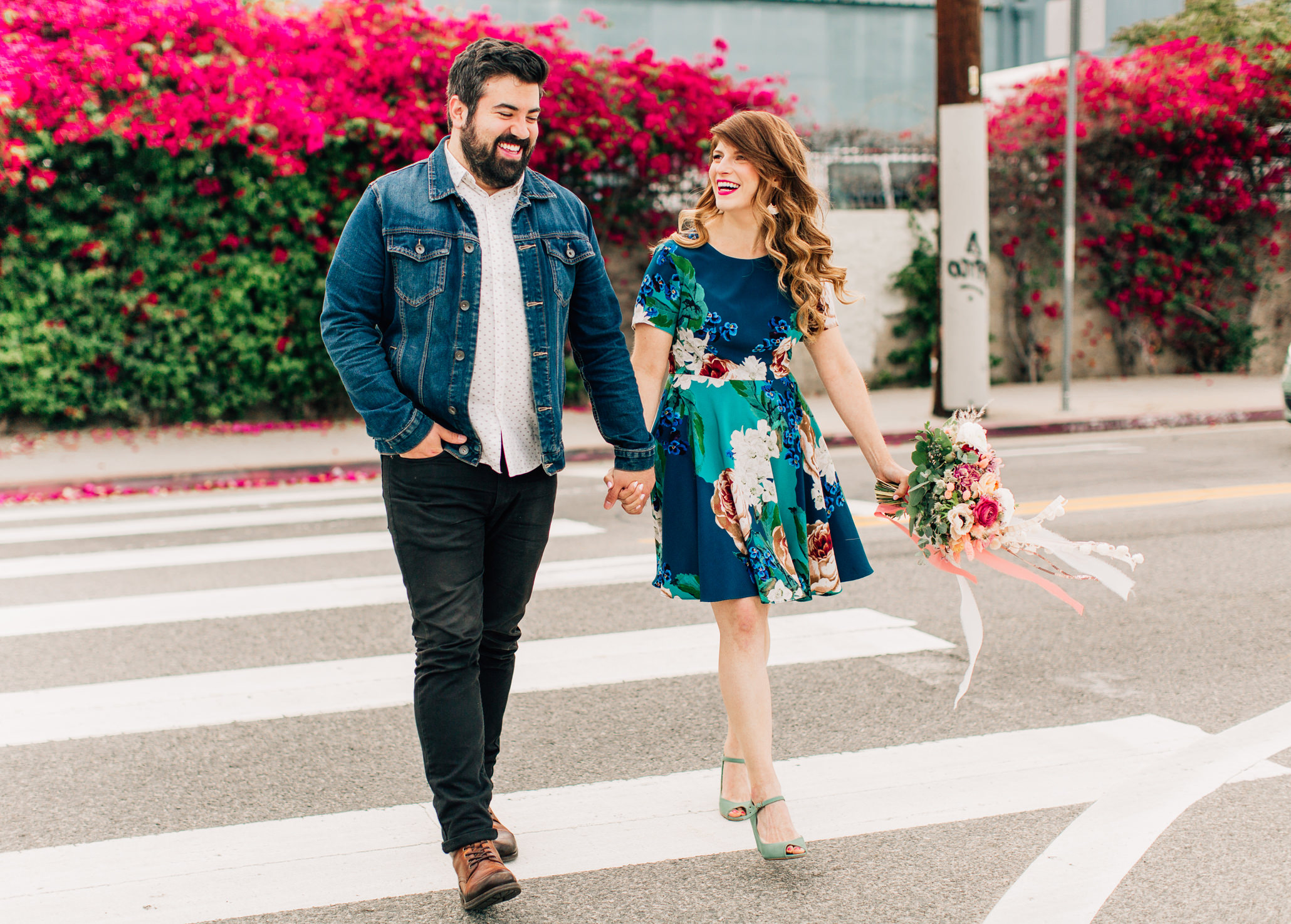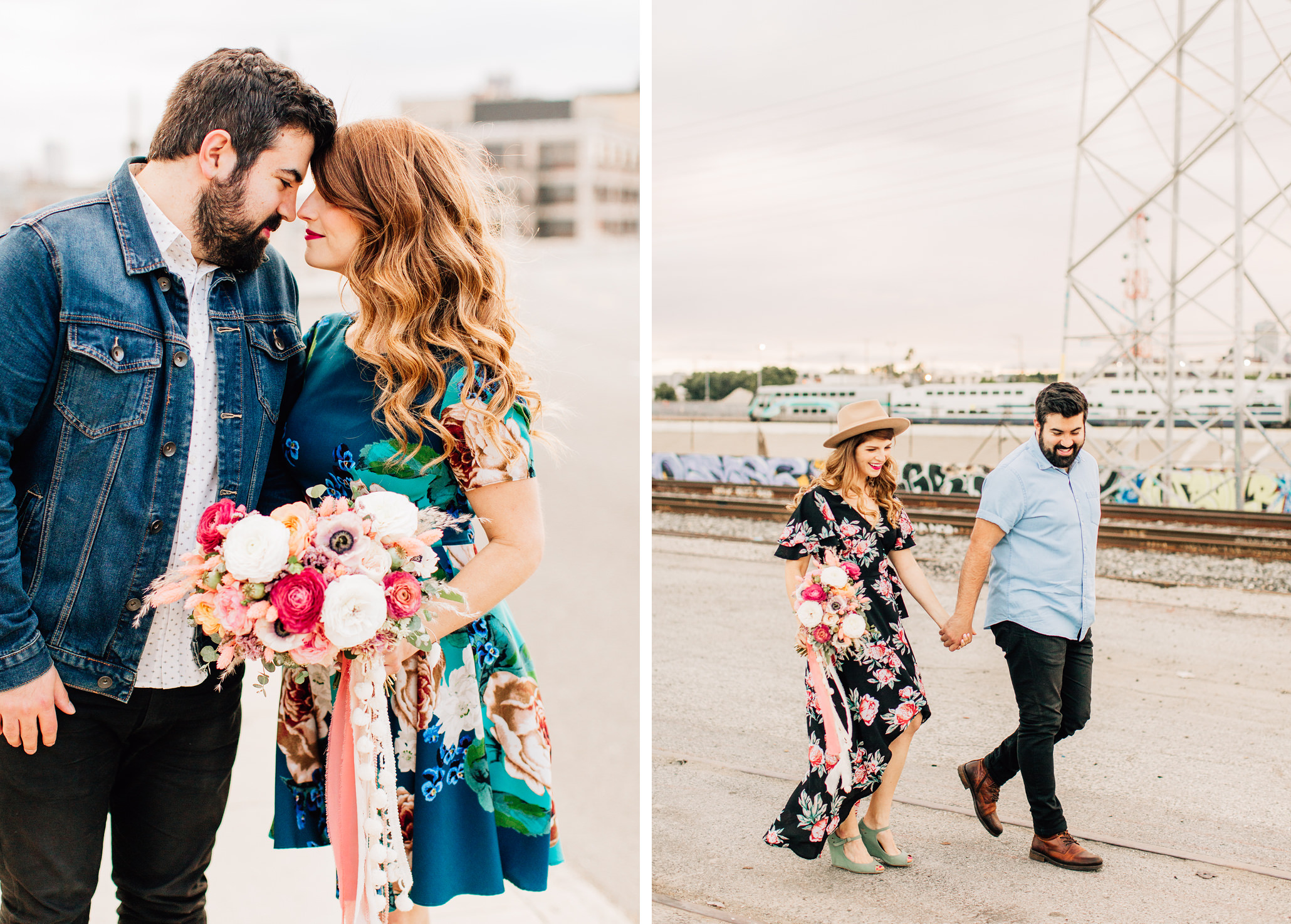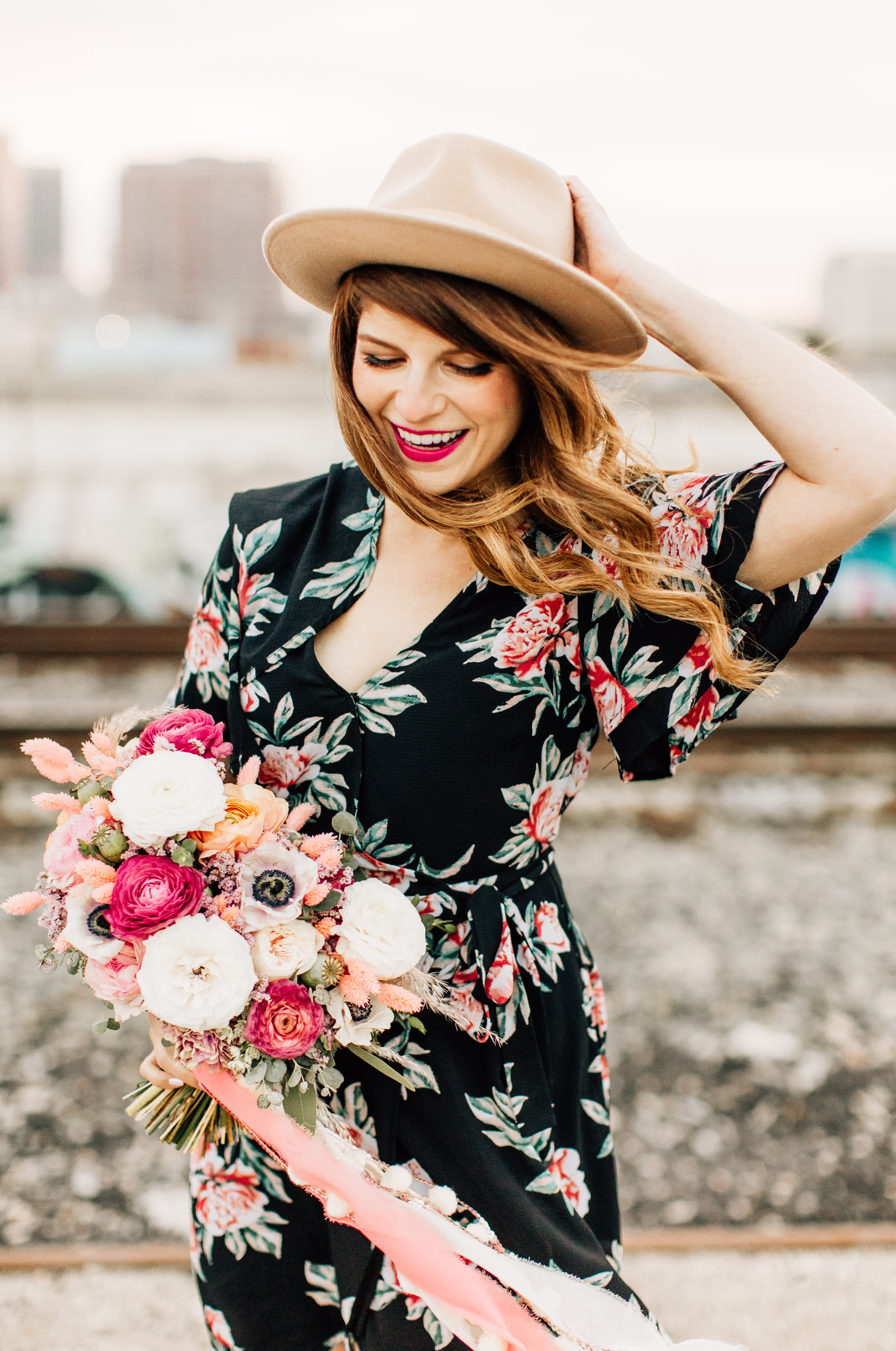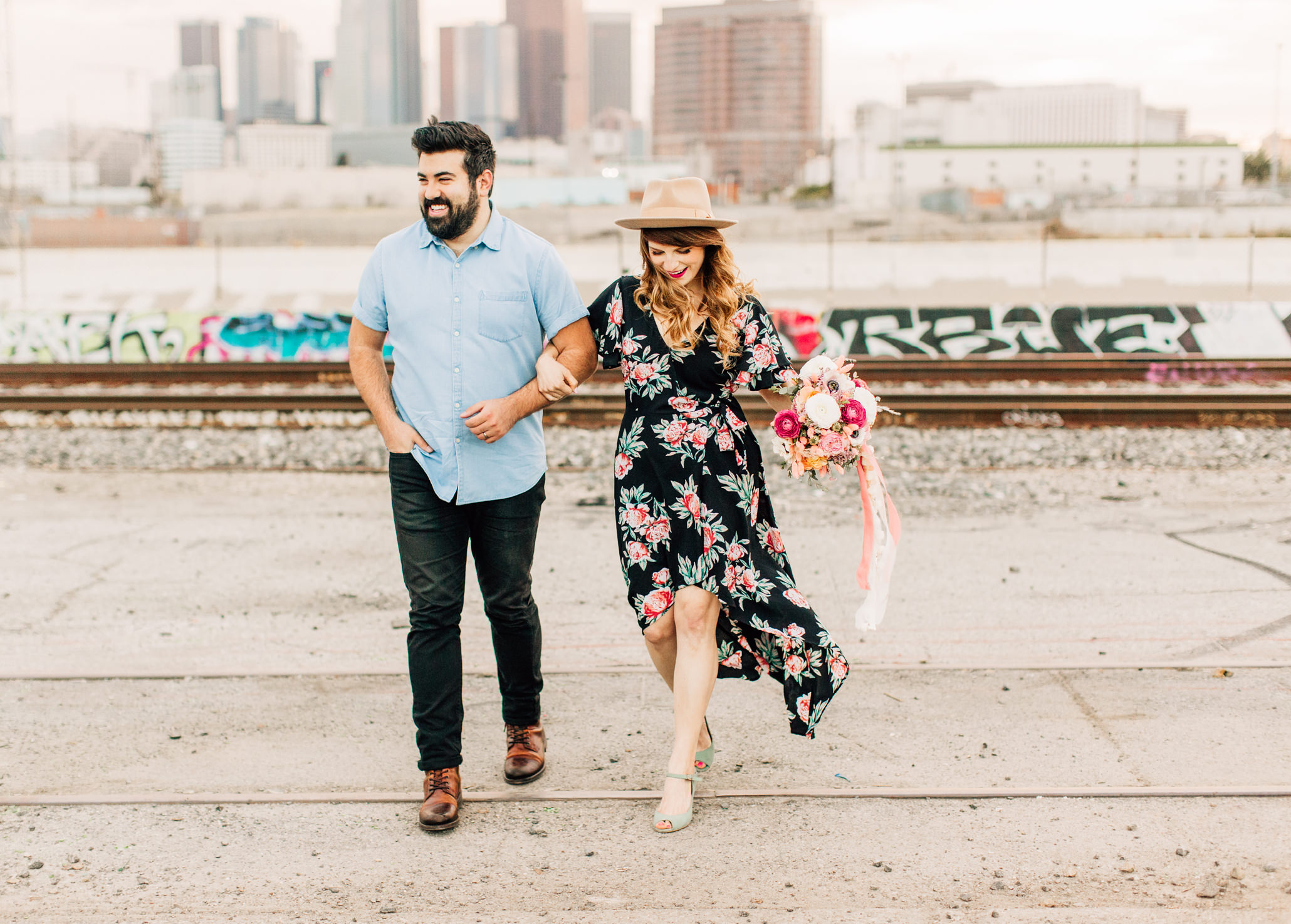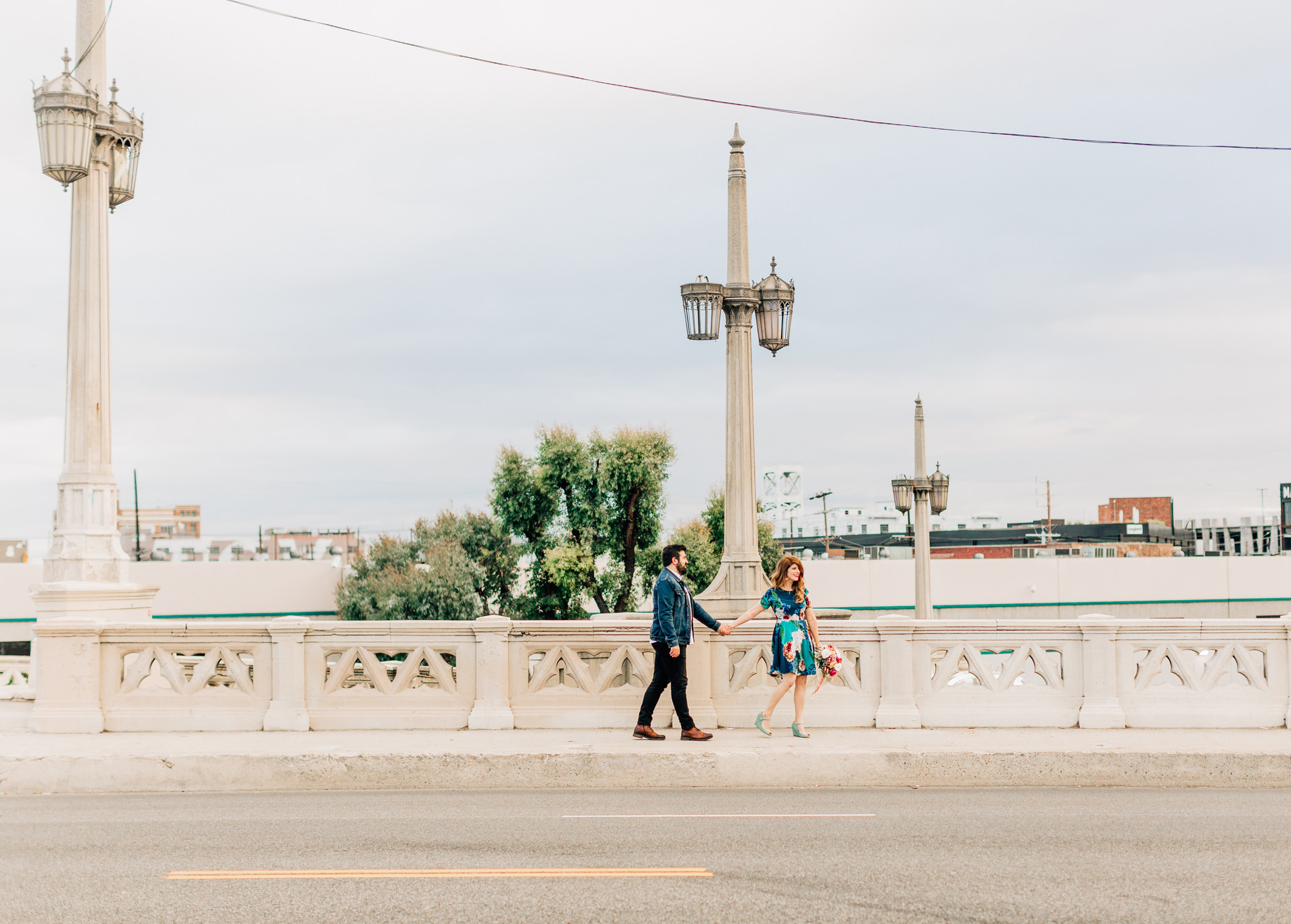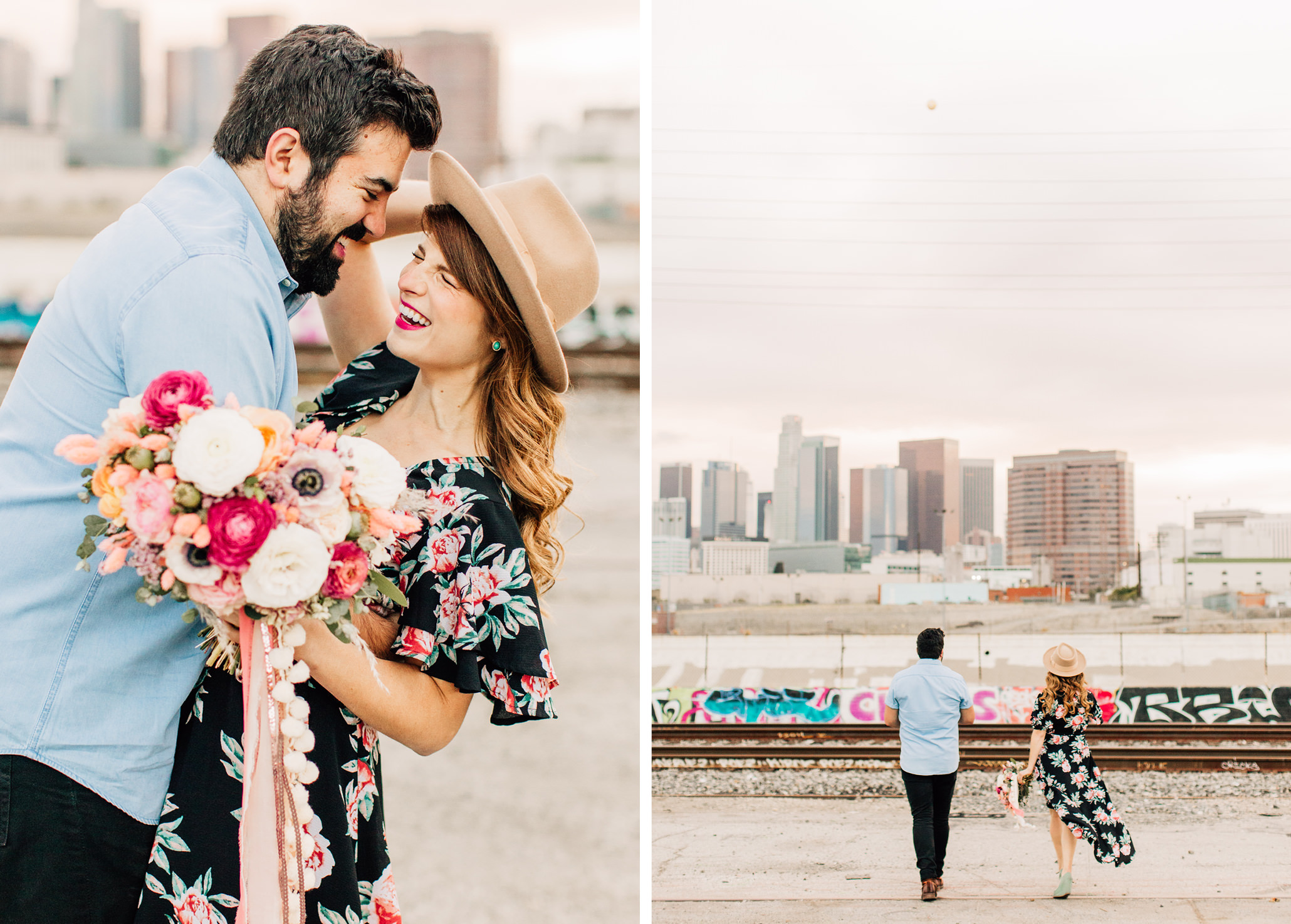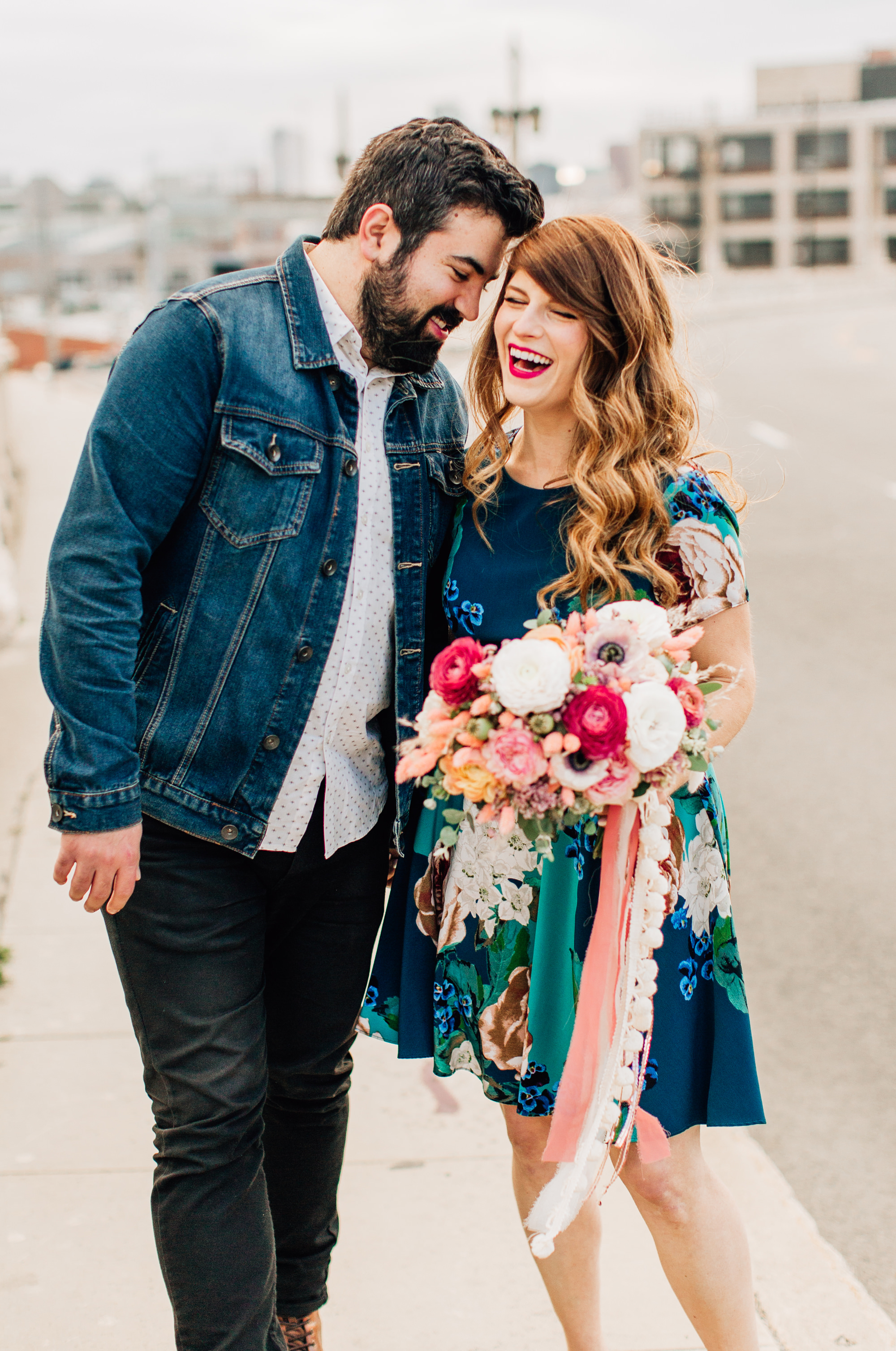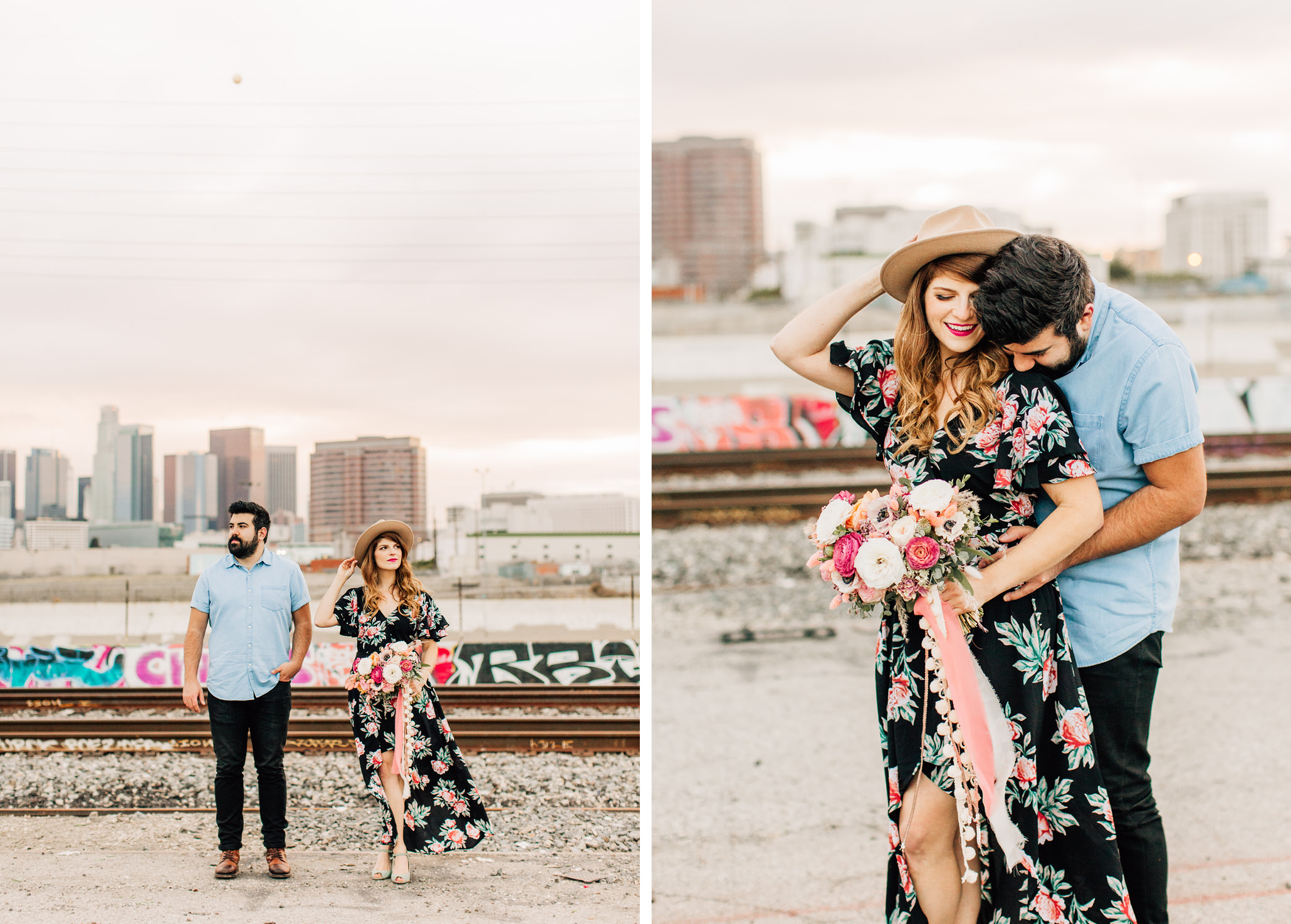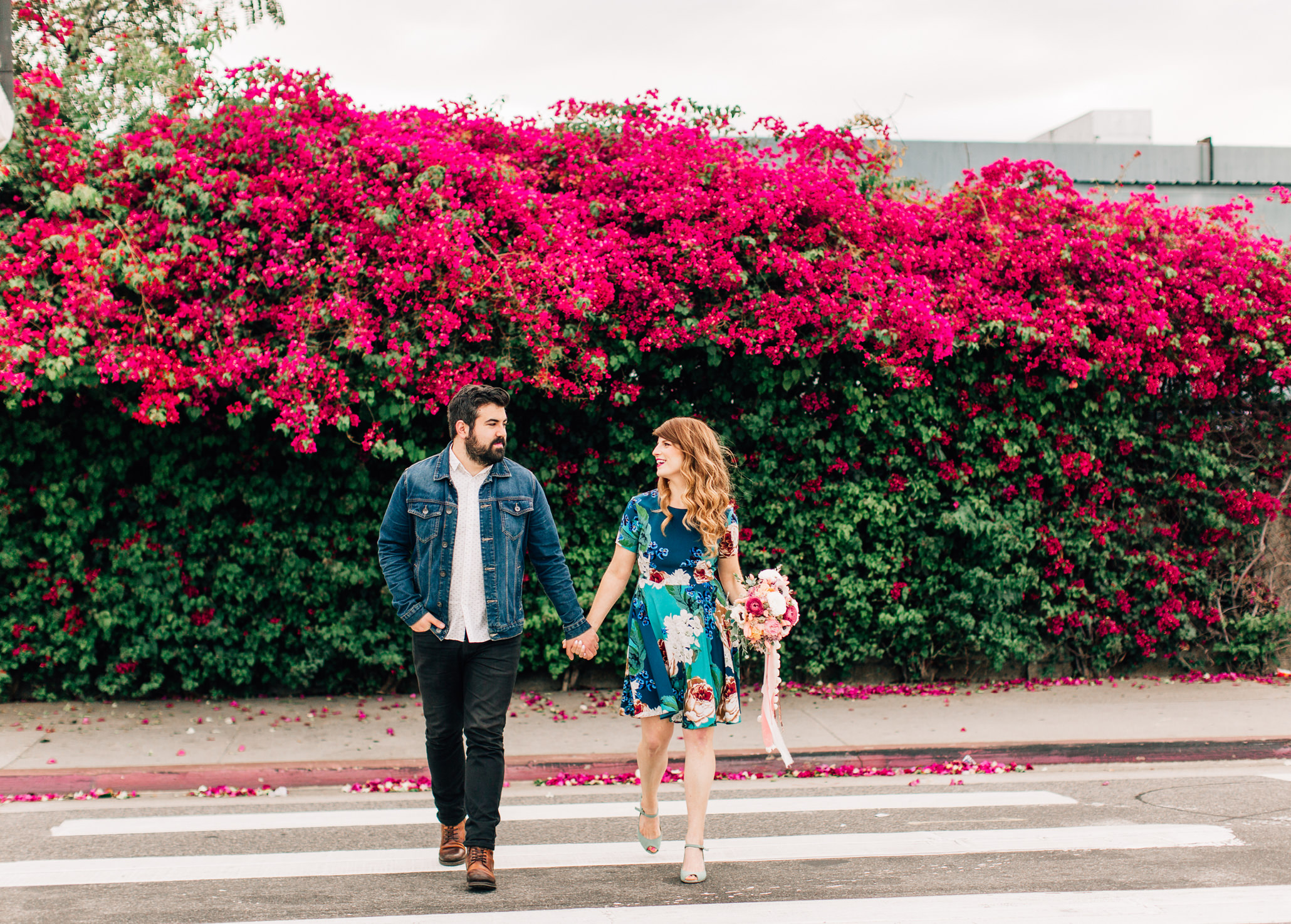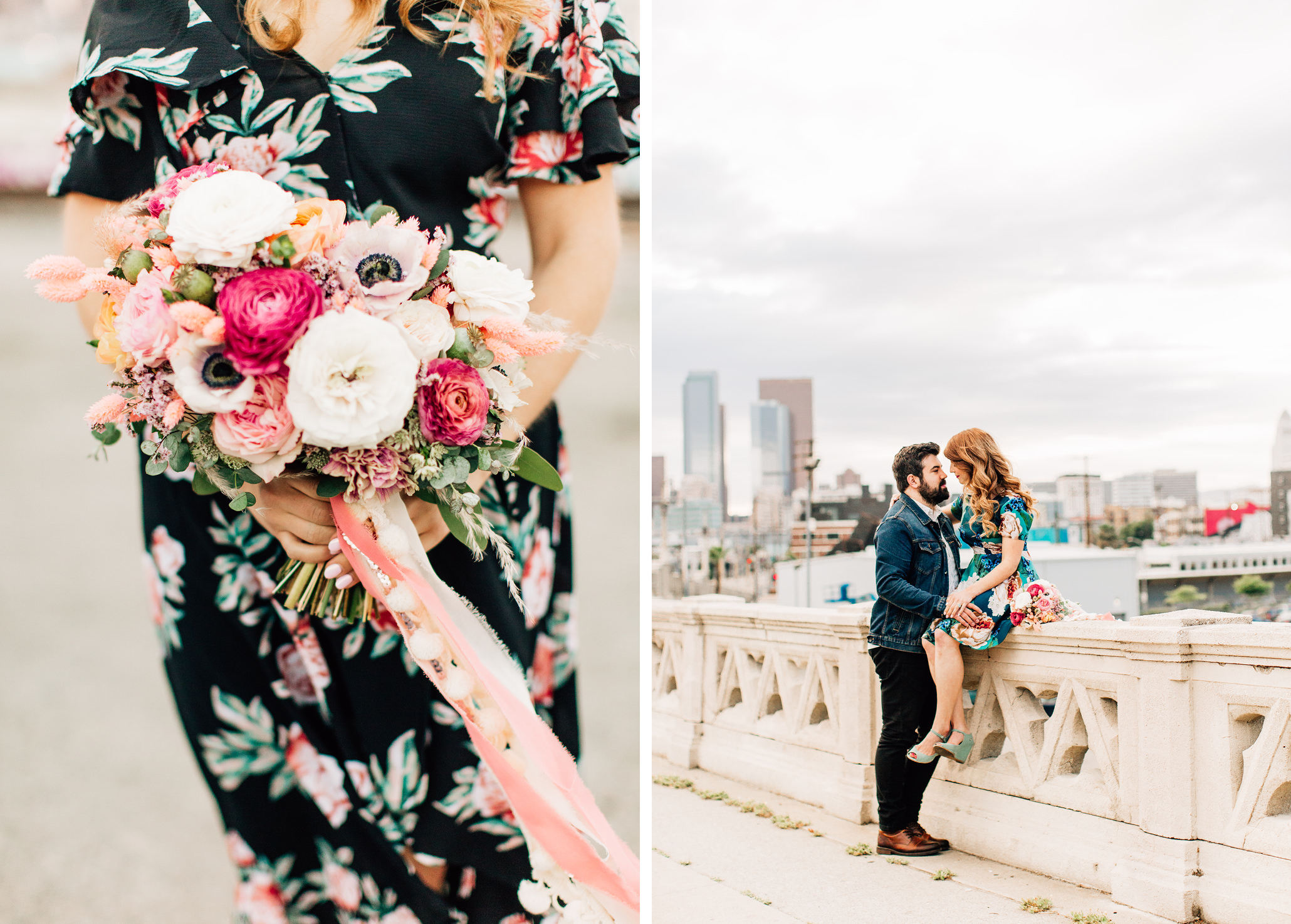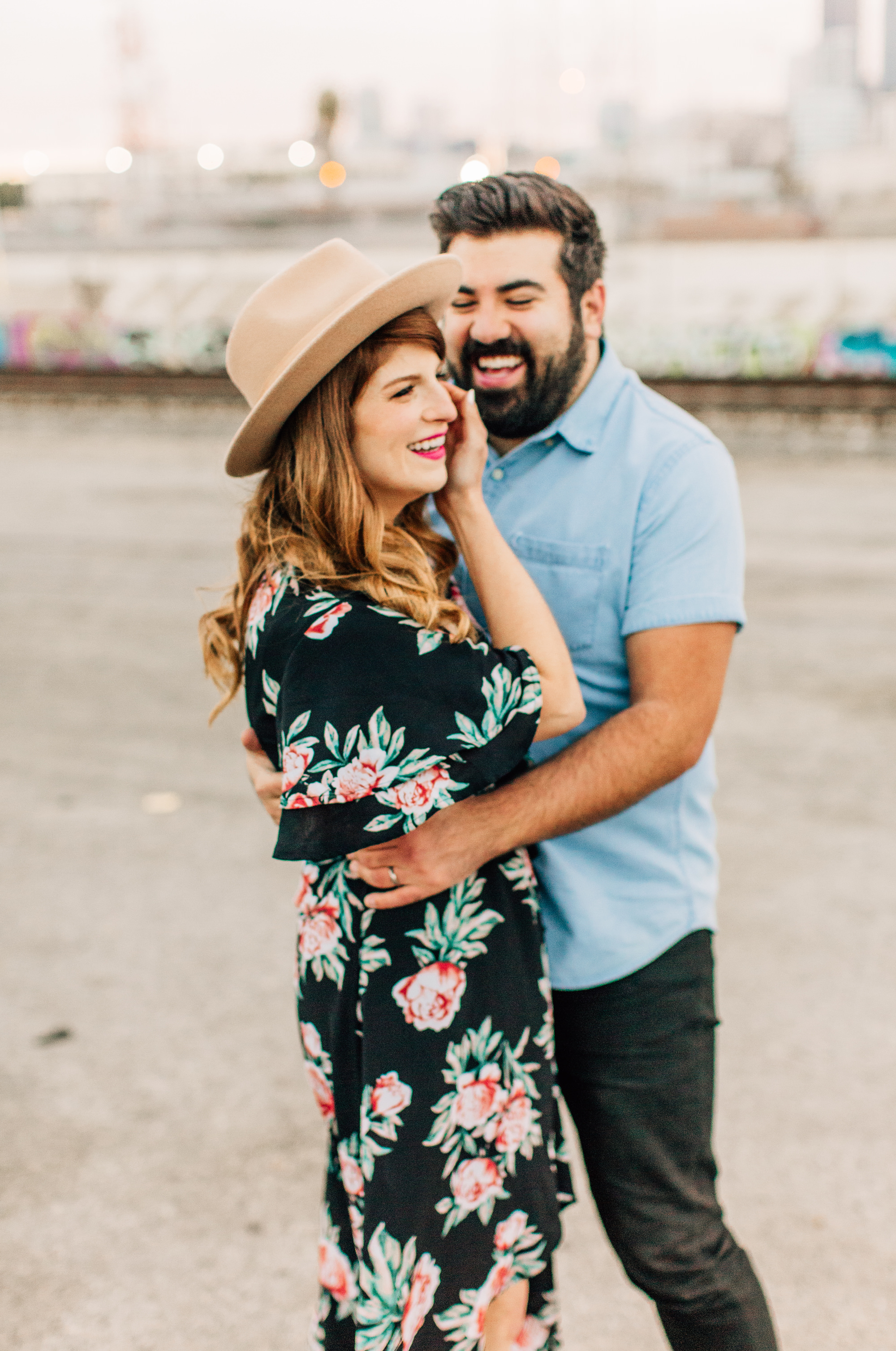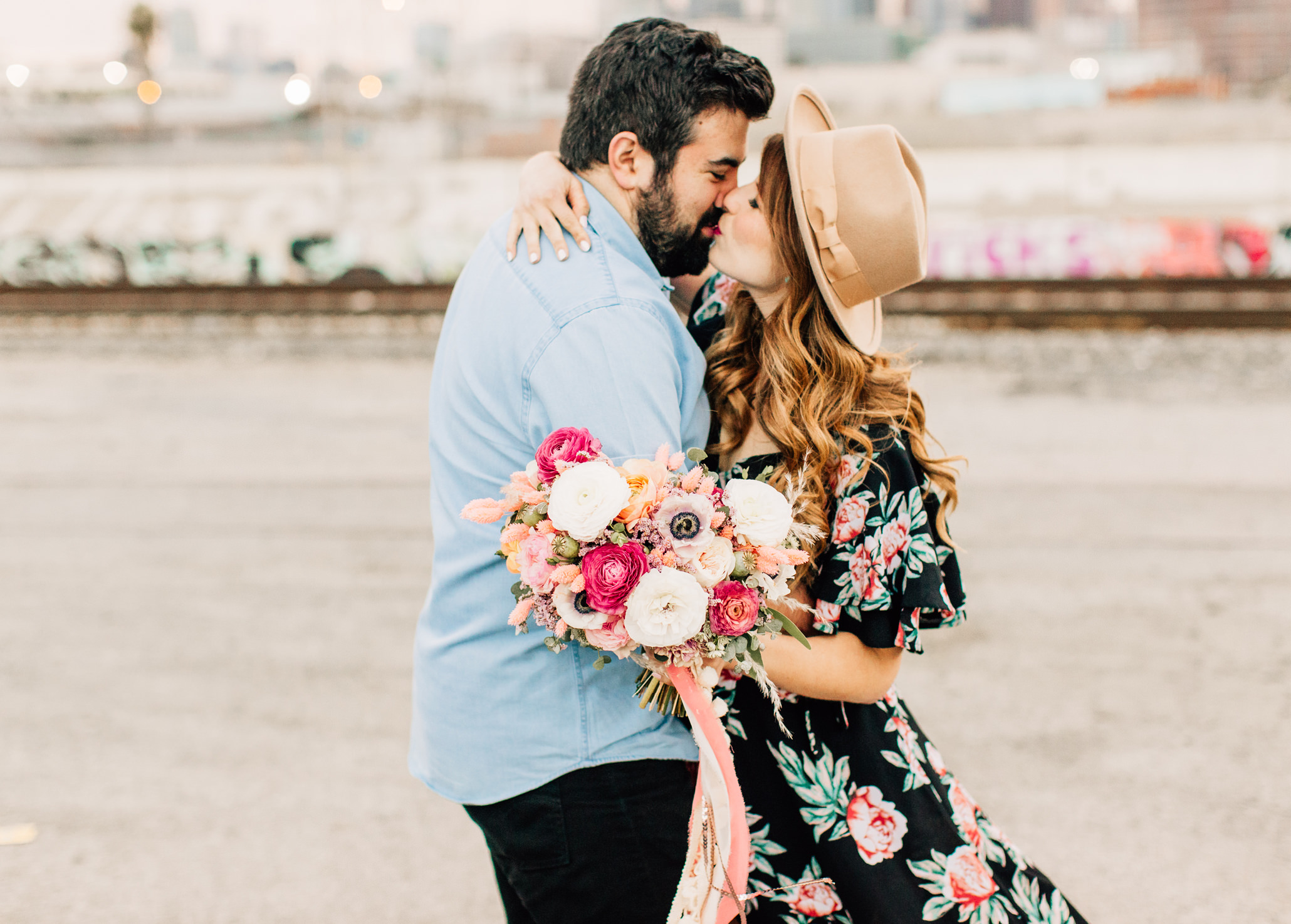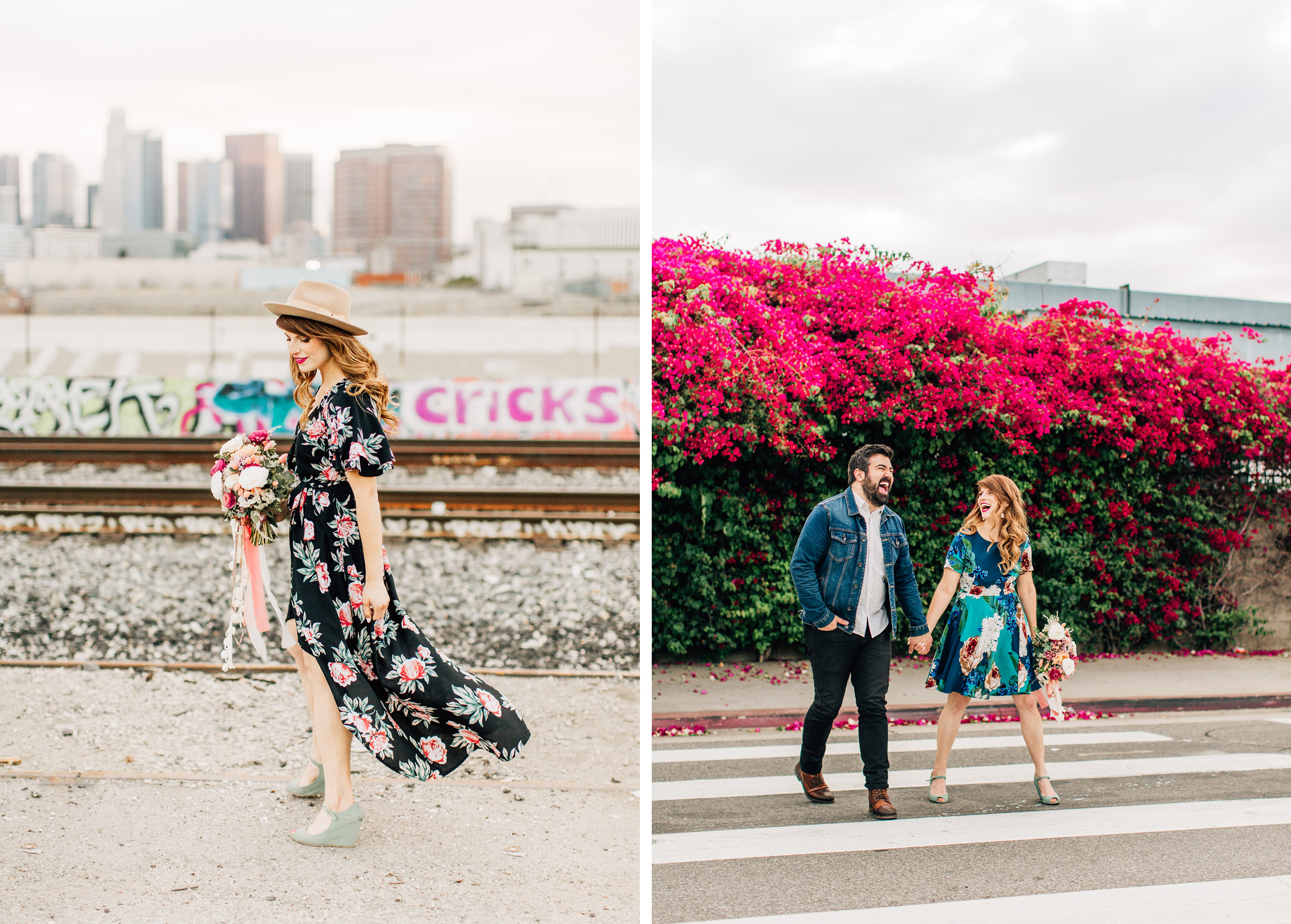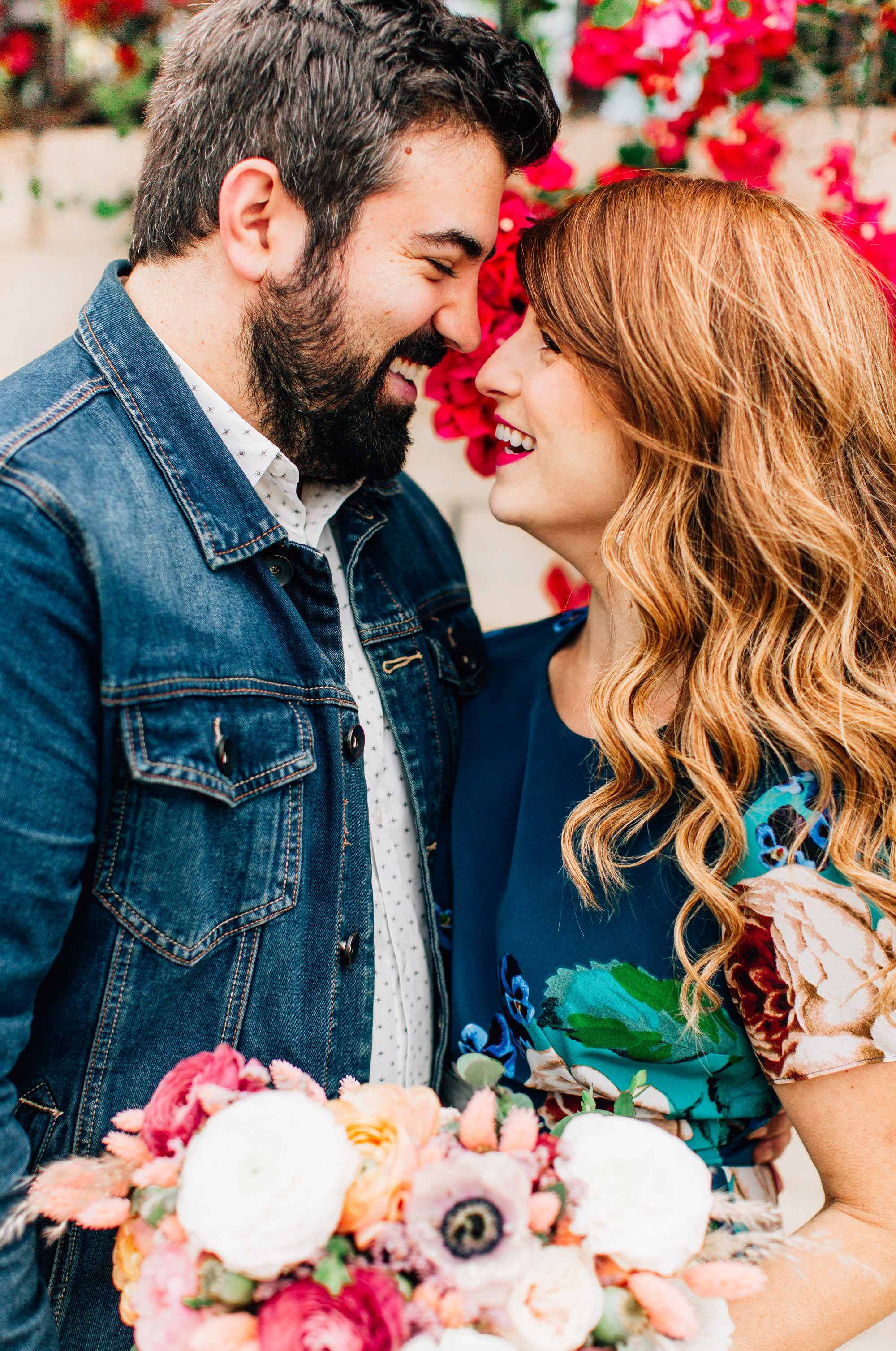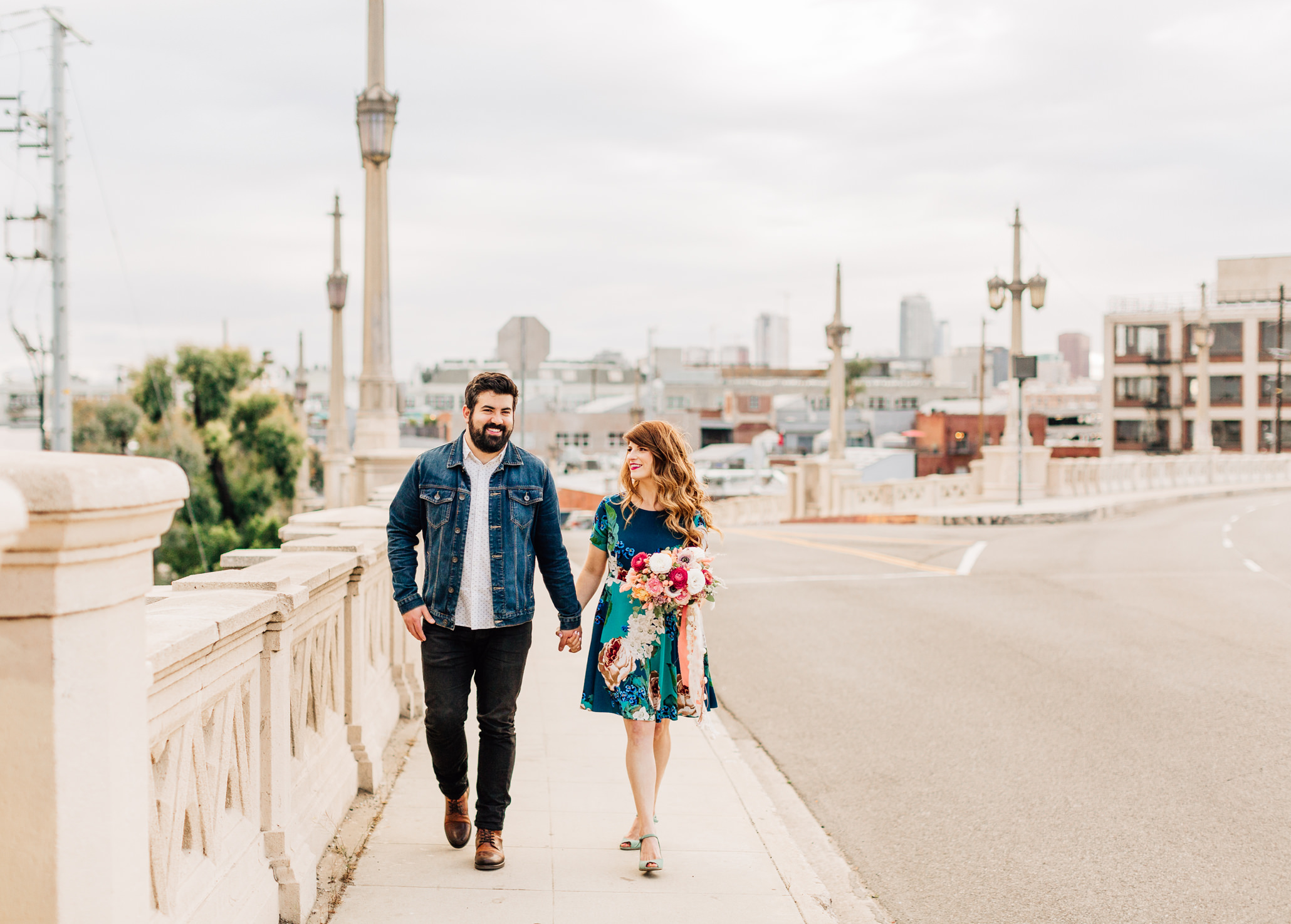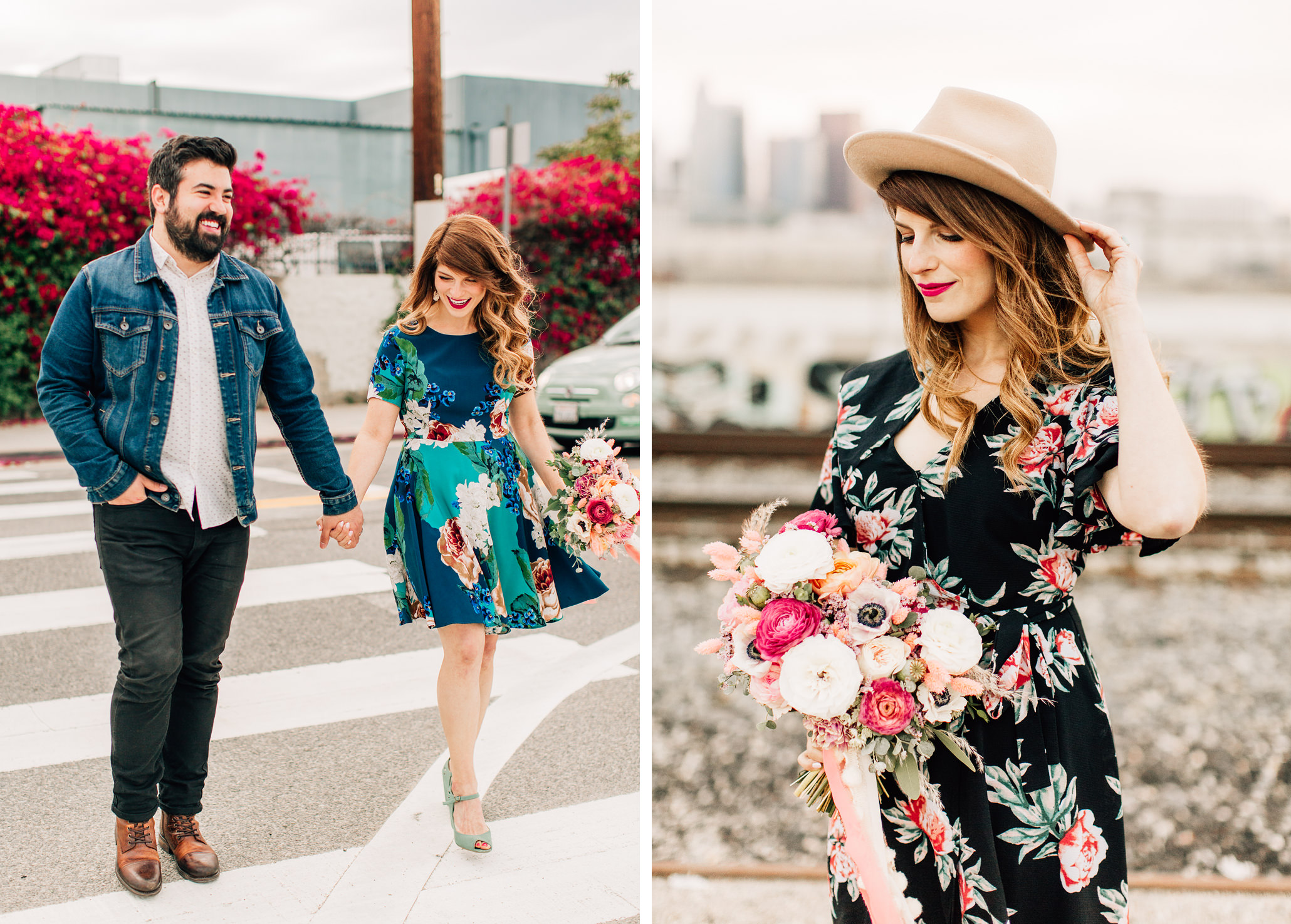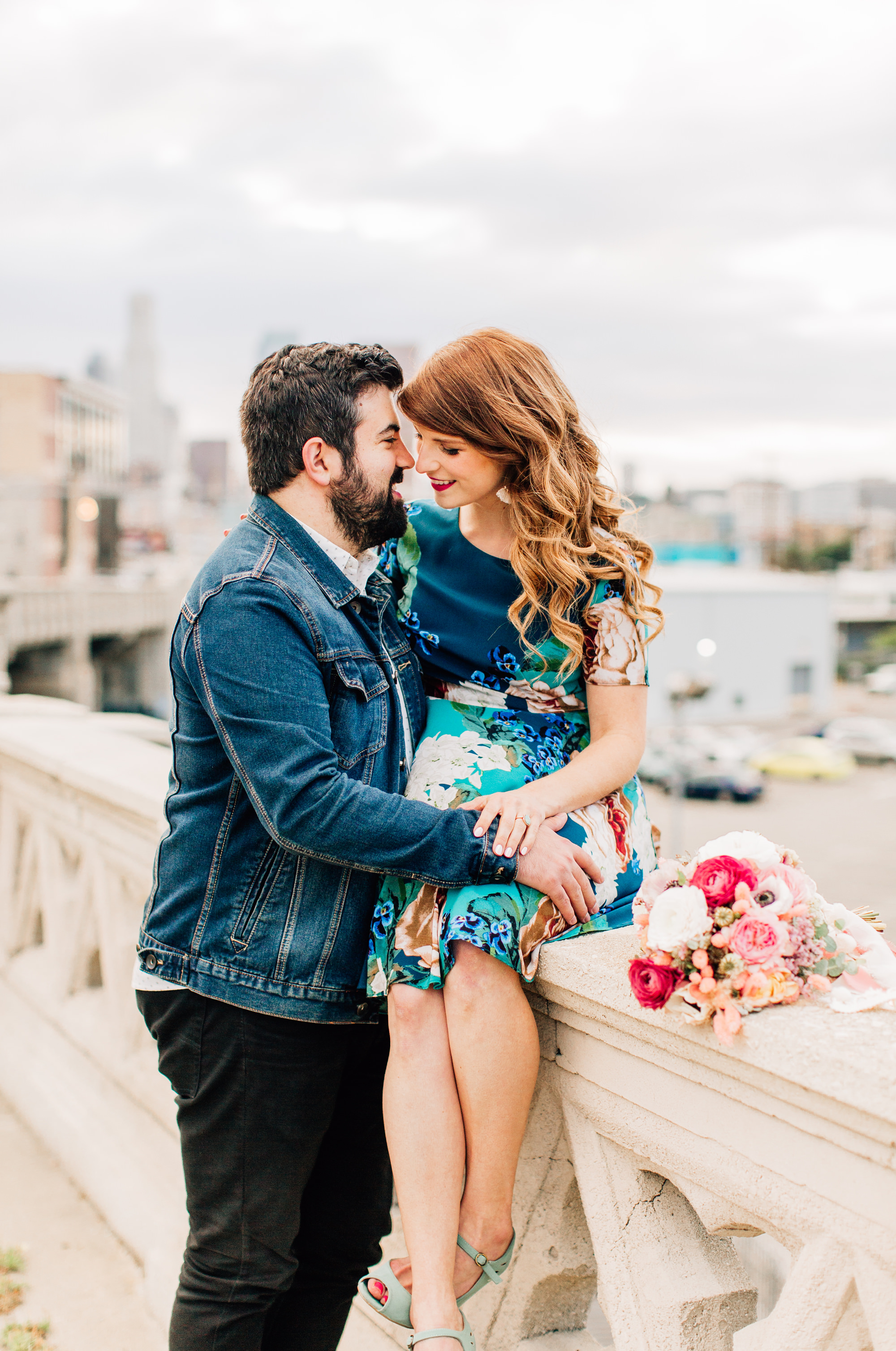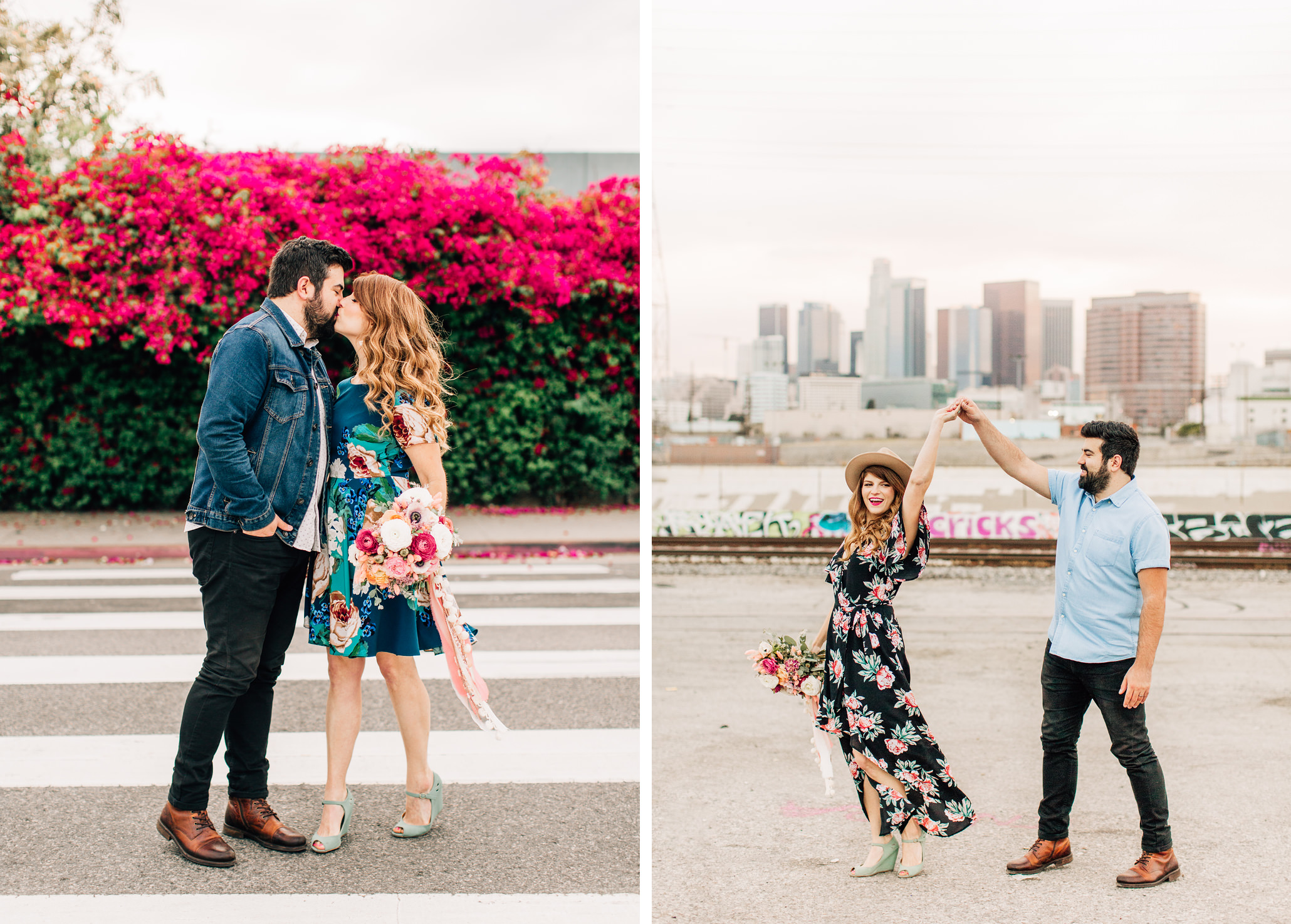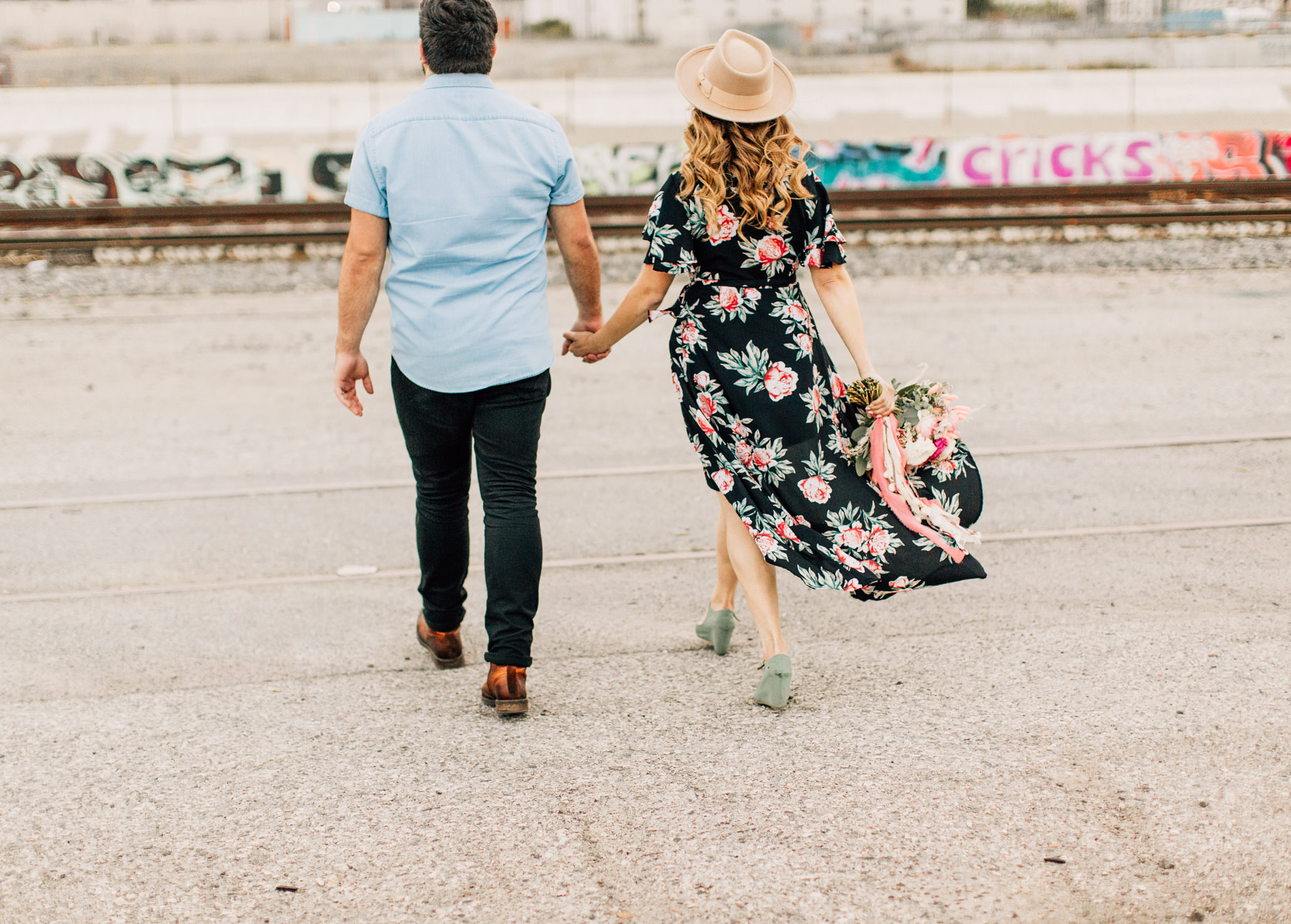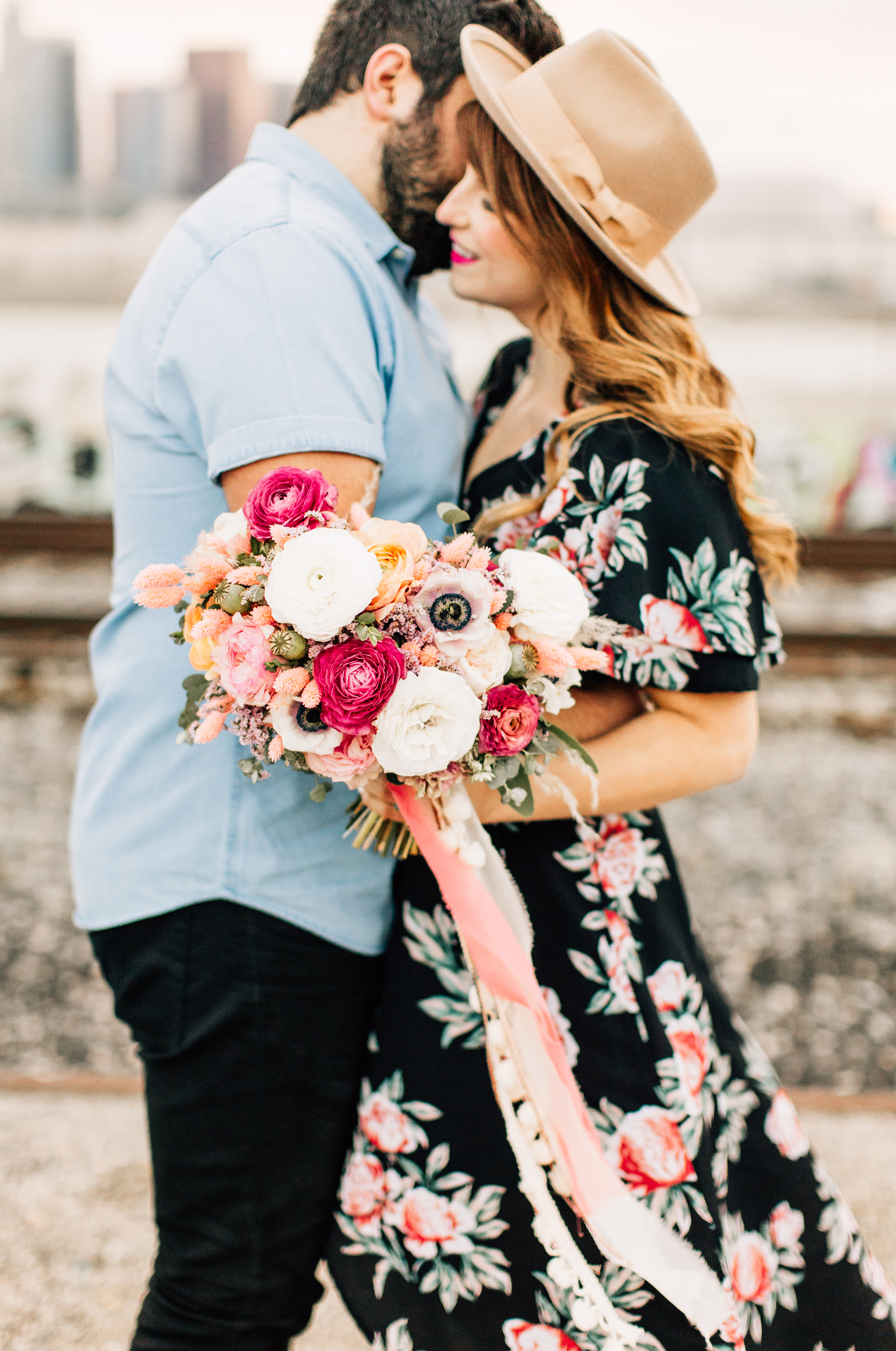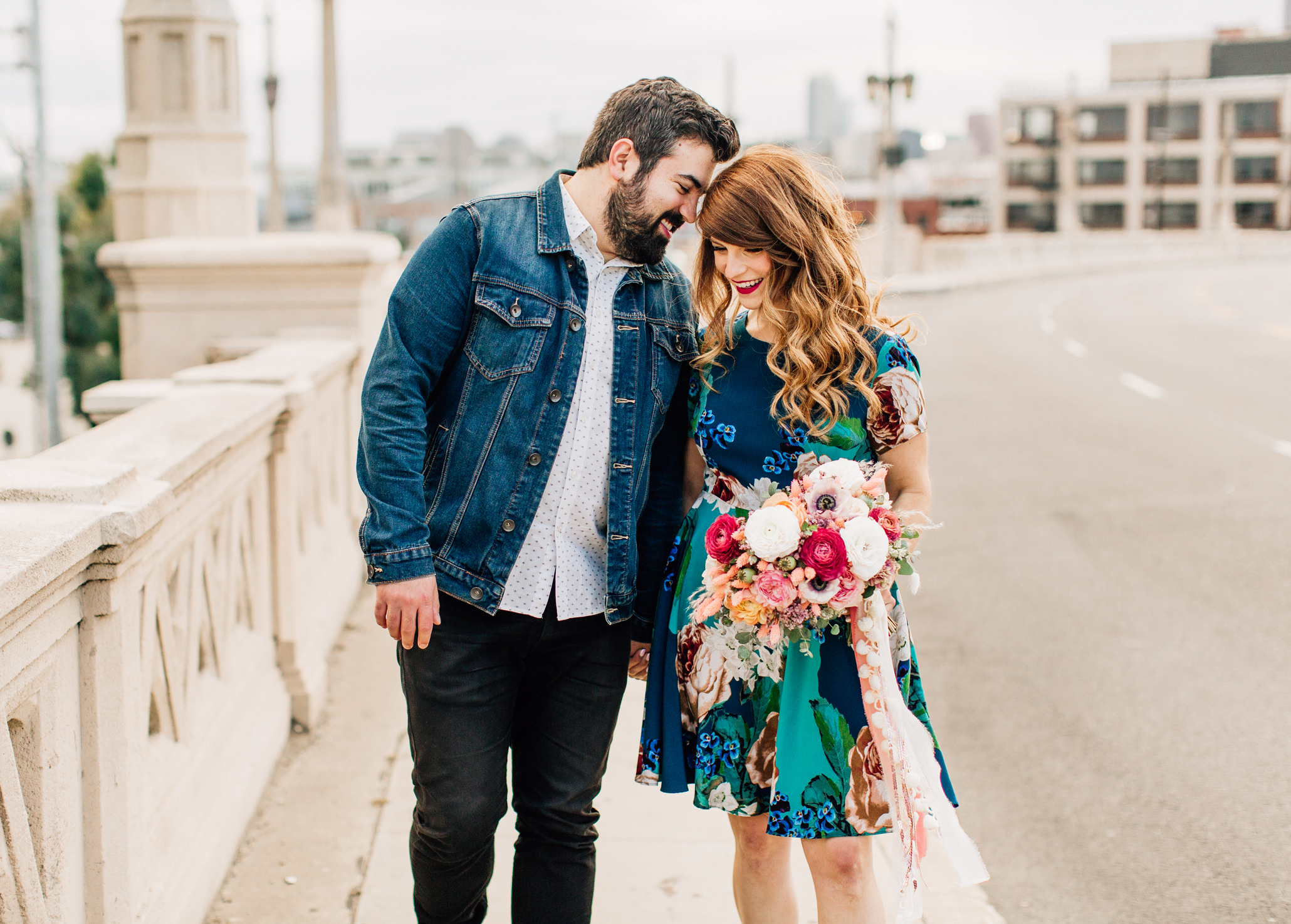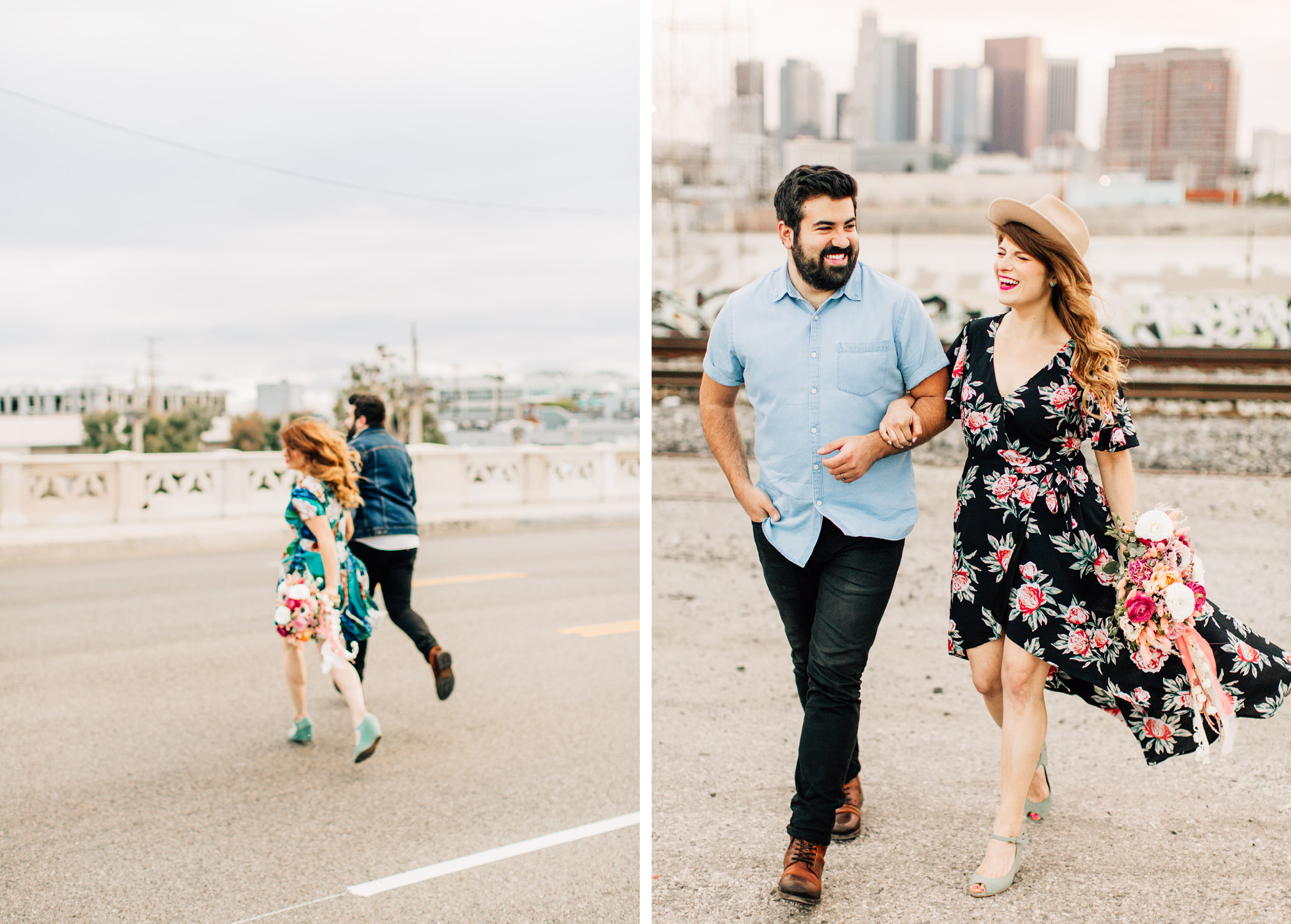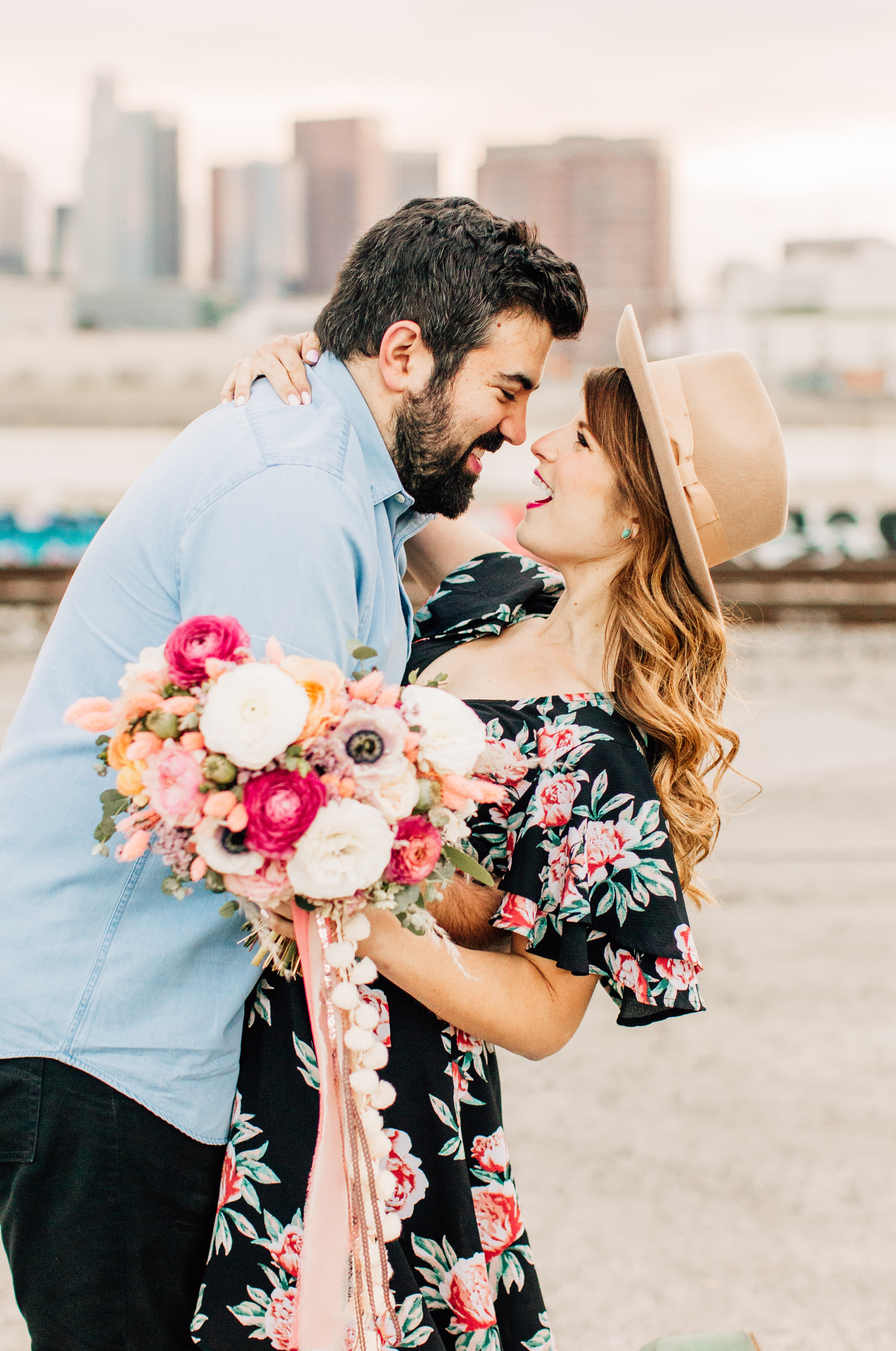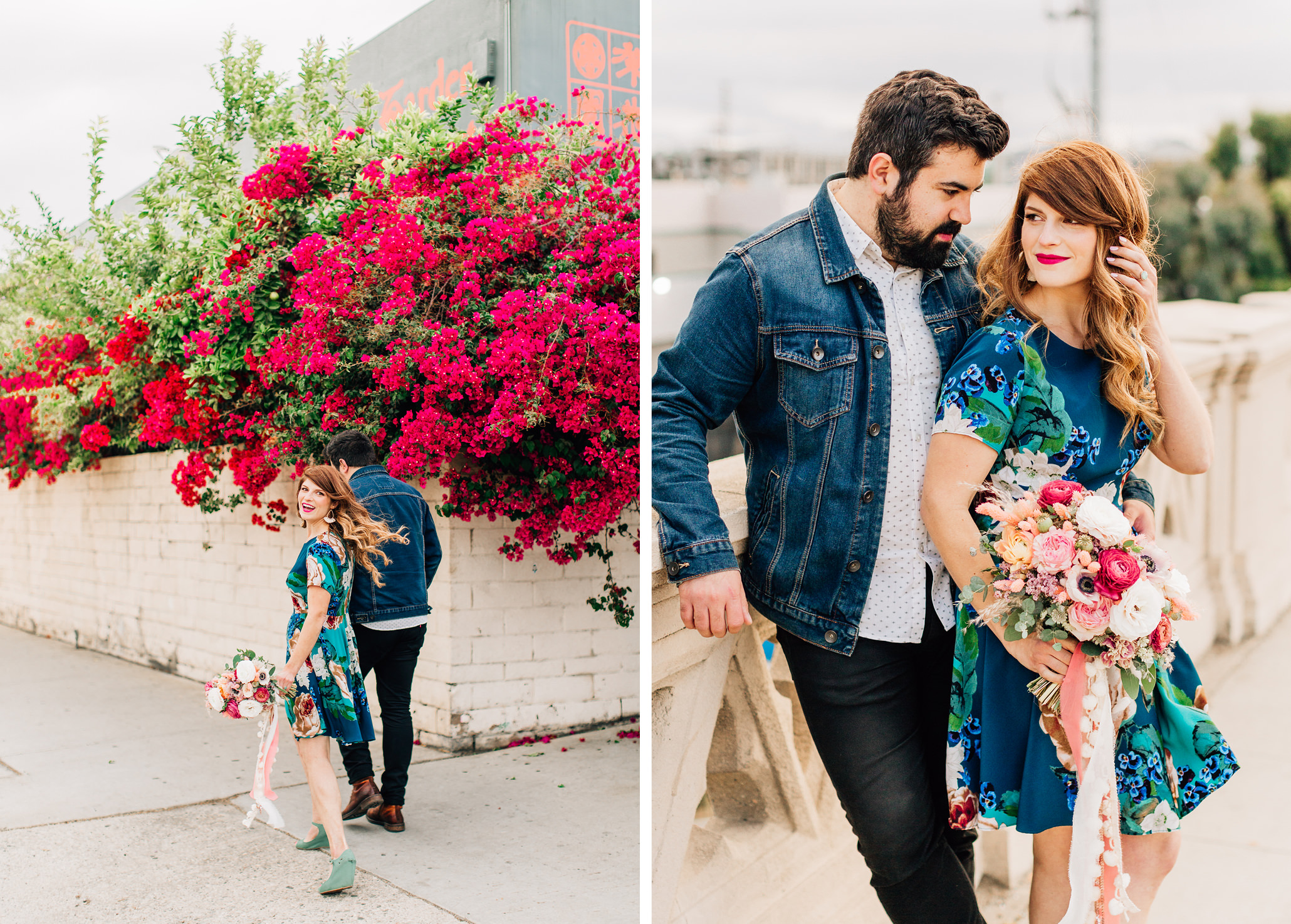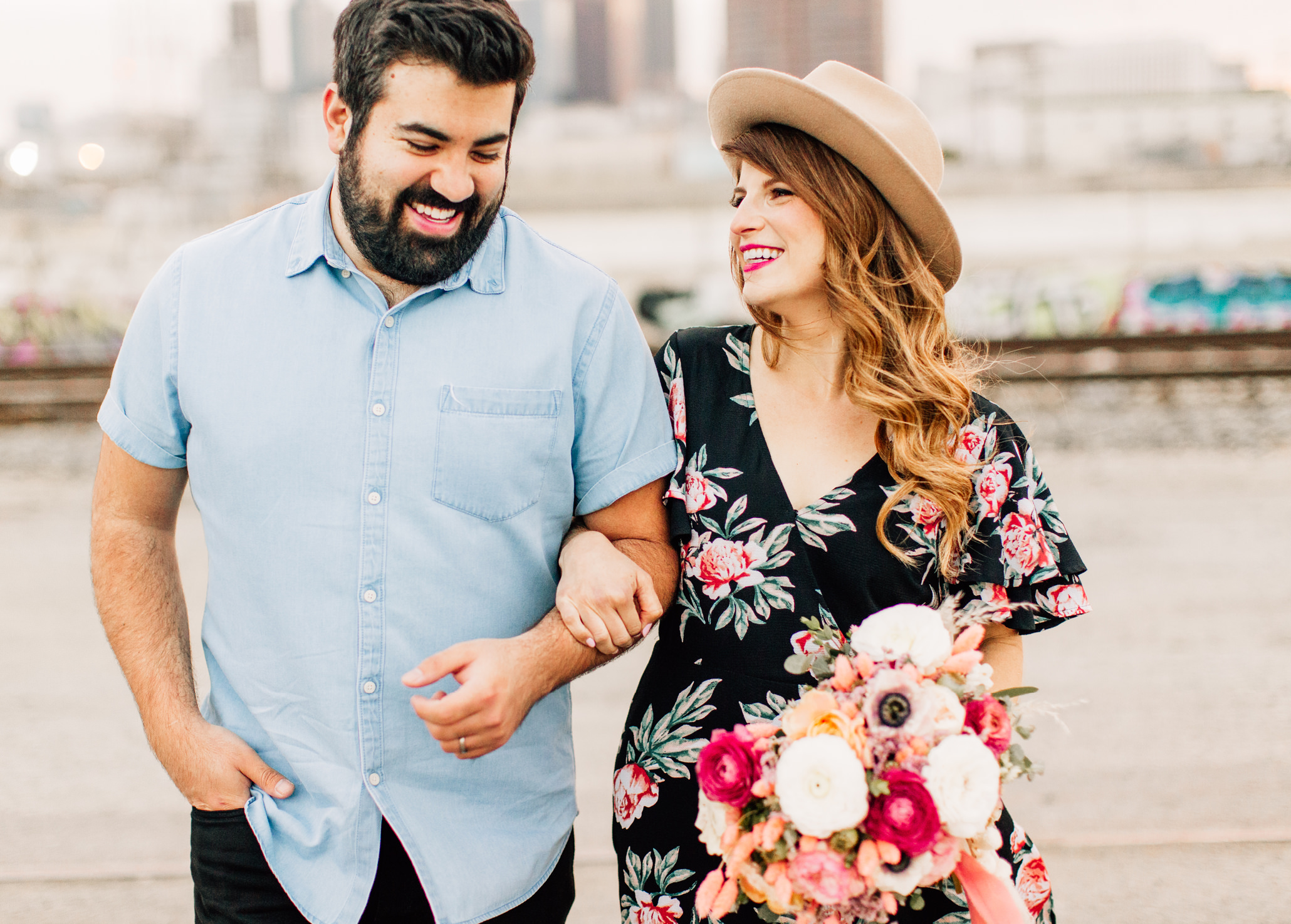 One of the reasons that I love city sessions so much is the juxtaposition of an urban atmosphere paired with formal, beautifully styled attire. There's something about that combination that makes me scream 'YESSSSS' every time. Just because a metropolitan area is characteristically grungy doesn't mean there isn't beauty to be found or created.
In a recent post I discussed some tips for picking a location for an engagement session, or really any lifestyle shoot! In the post I mentioned how most people don't automatically go for the urban/street look because it is often thought of as not as pretty as being out in the middle of nature. But I am here to tell you, or better, show you, how gorgeous a city engagement session can be!
Meet Mike and Mary. These are too beautiful people with a killer sense of style who wanted to show off their love of LA and highlight the DTLA skyline in their anniversary session. Mary is also a Los Angeles wedding photographer and her images are beyond gorgeous and always feature a fun pop of color. So I definitely felt the pressure to really deliver something fun, colorful, and bold for them!
There's no denying the obvious grit and grunge in some of these images (hello, railroad tracks and graffiti!), but there's also a softness to them too. To balance out the hard lines and pavement that comes with an urban setting I intentionally sought out flowers and neutral toned backdrops to help add a feminine, lighter feel and allow Mike and Mary's bold outfit choices to really shine.
Mix in a few fun props, some wind to make things interesting, and a couple of smiling faces and there you have it — a successful and totally beautiful DTLA lifestyle session that I'm proud to share.
So whether you're here checking out this post as inspiration for your own engagement session or you're a fellow photographer, I urge you to consider how special your very own city shoot could be! And to summarize my thoughts for you, here are a few tips to try for a successful downtown session:
Find neutral backdrops
Highlight foliage/flowers in the area
Seek out interesting architecture or textures
Get further away to showcase skylines
Wear statement outfits that are more formal or with a bold style
Always add accessories (hat, floral bouquet)