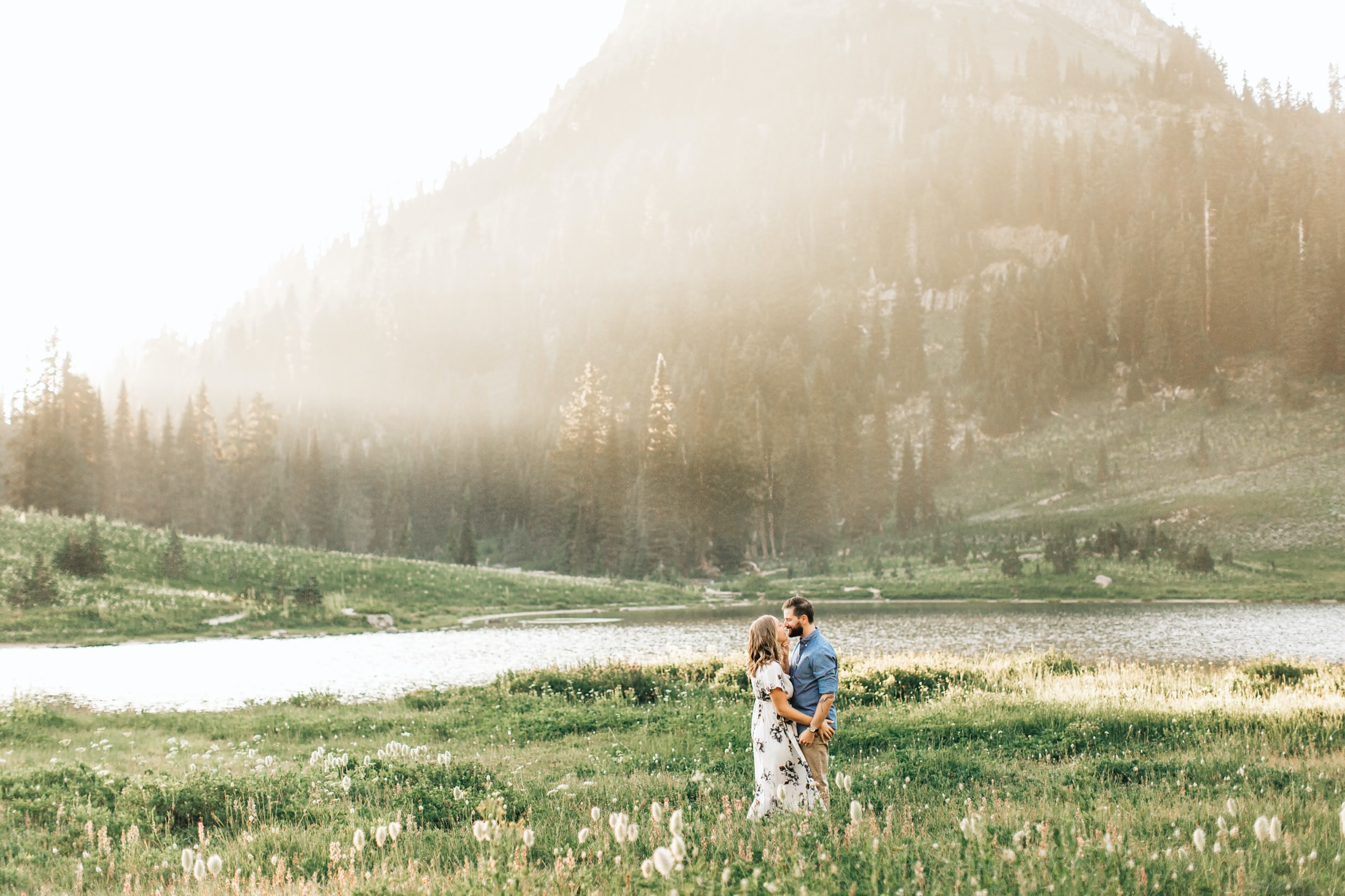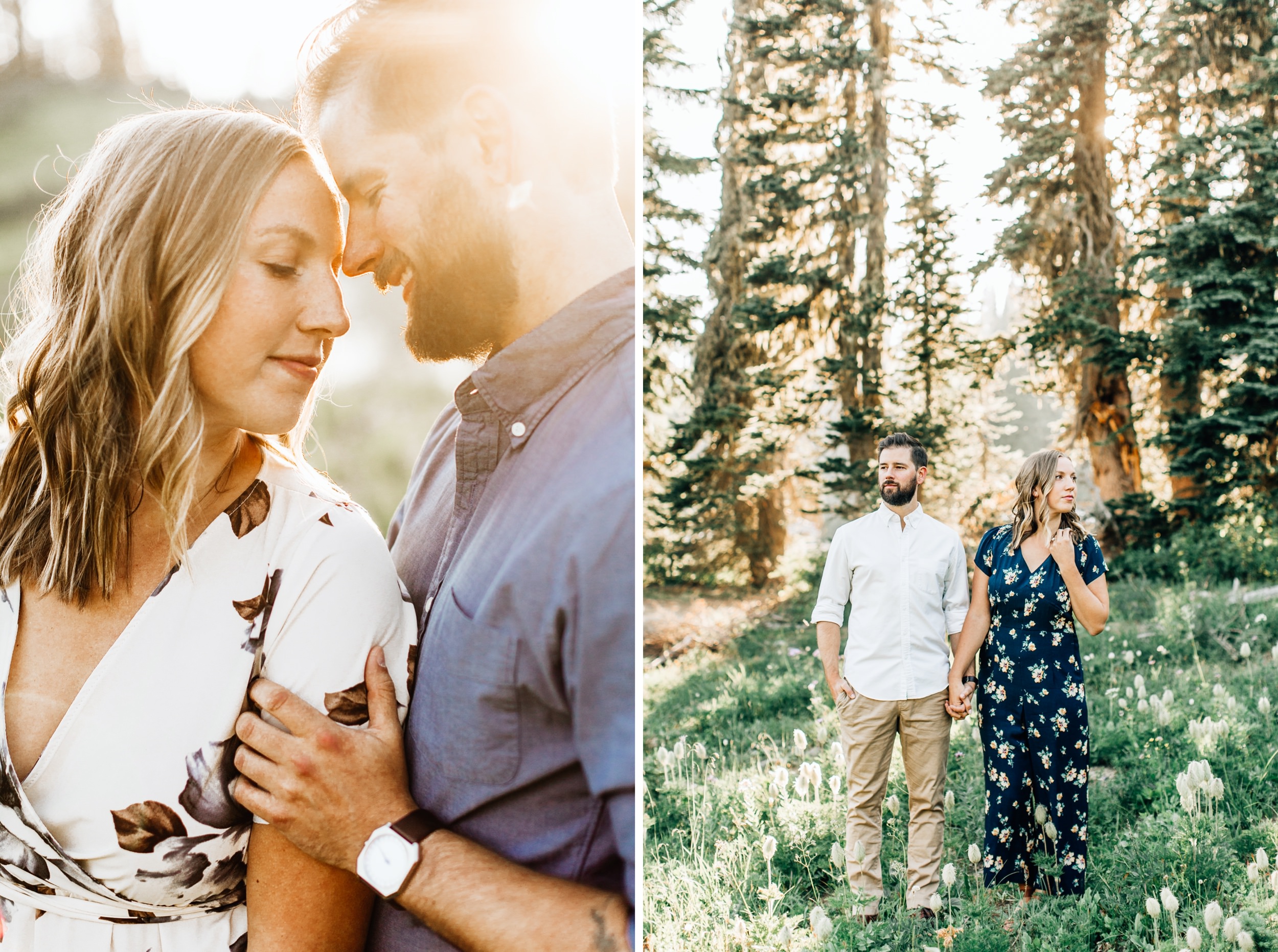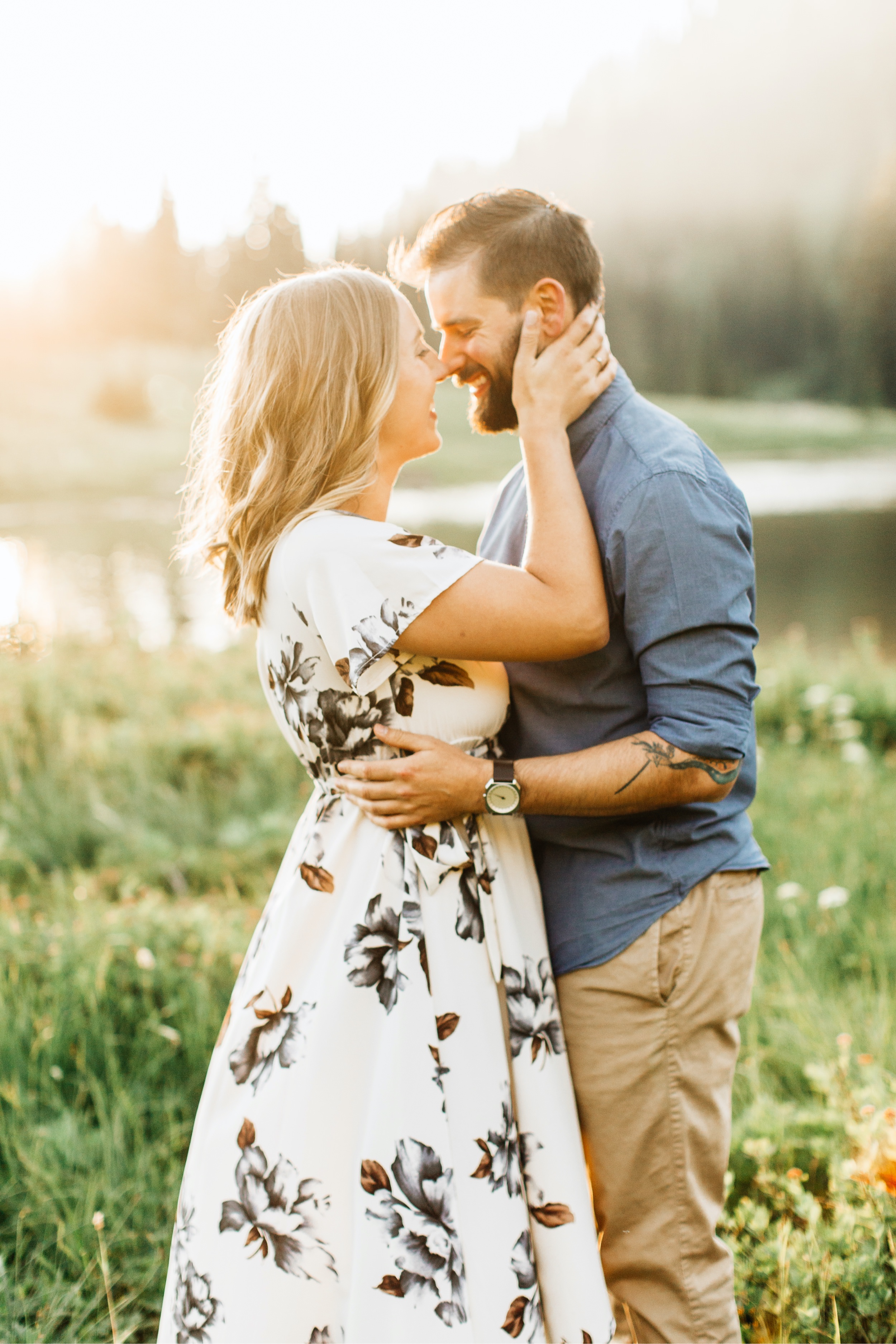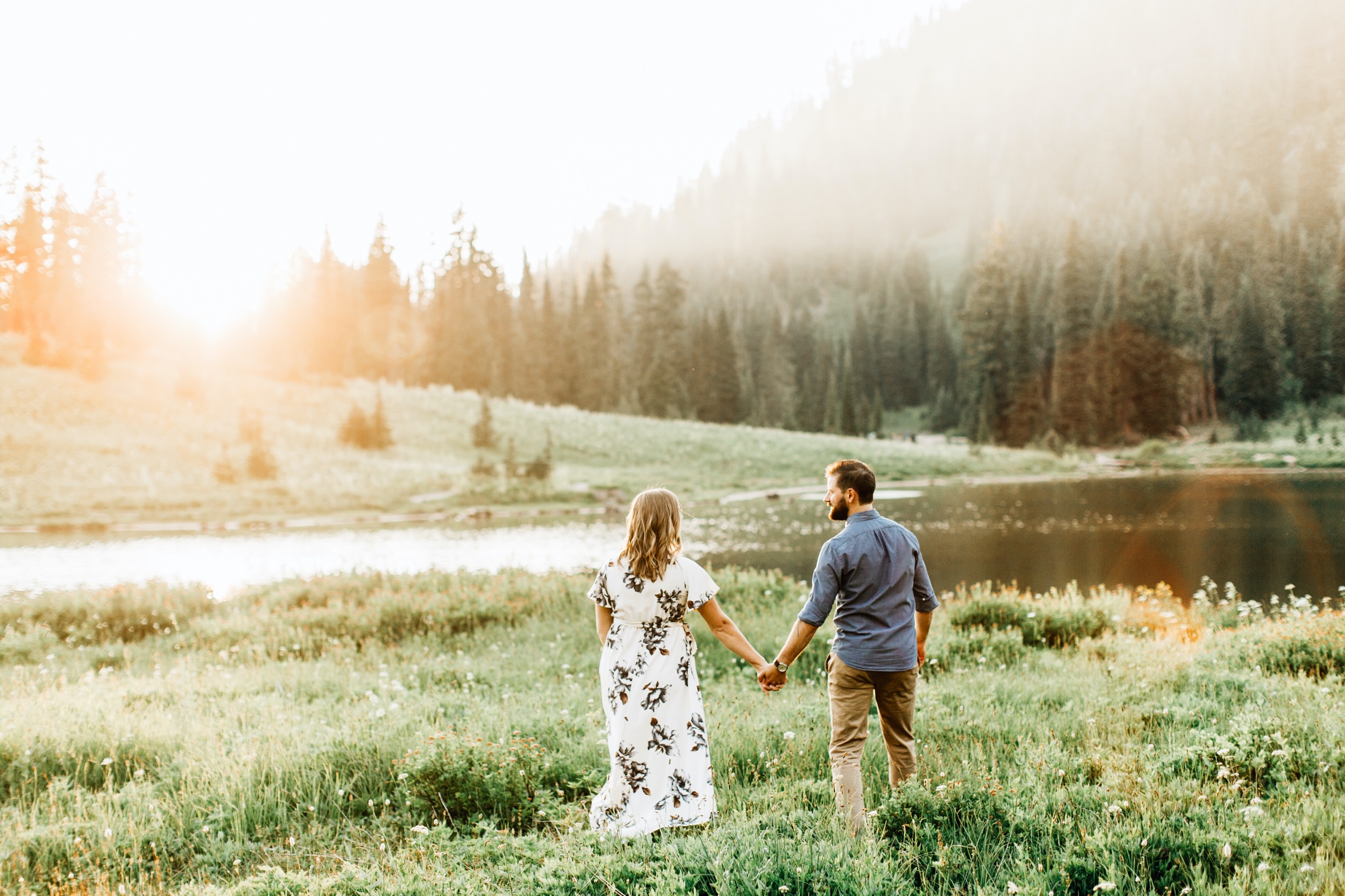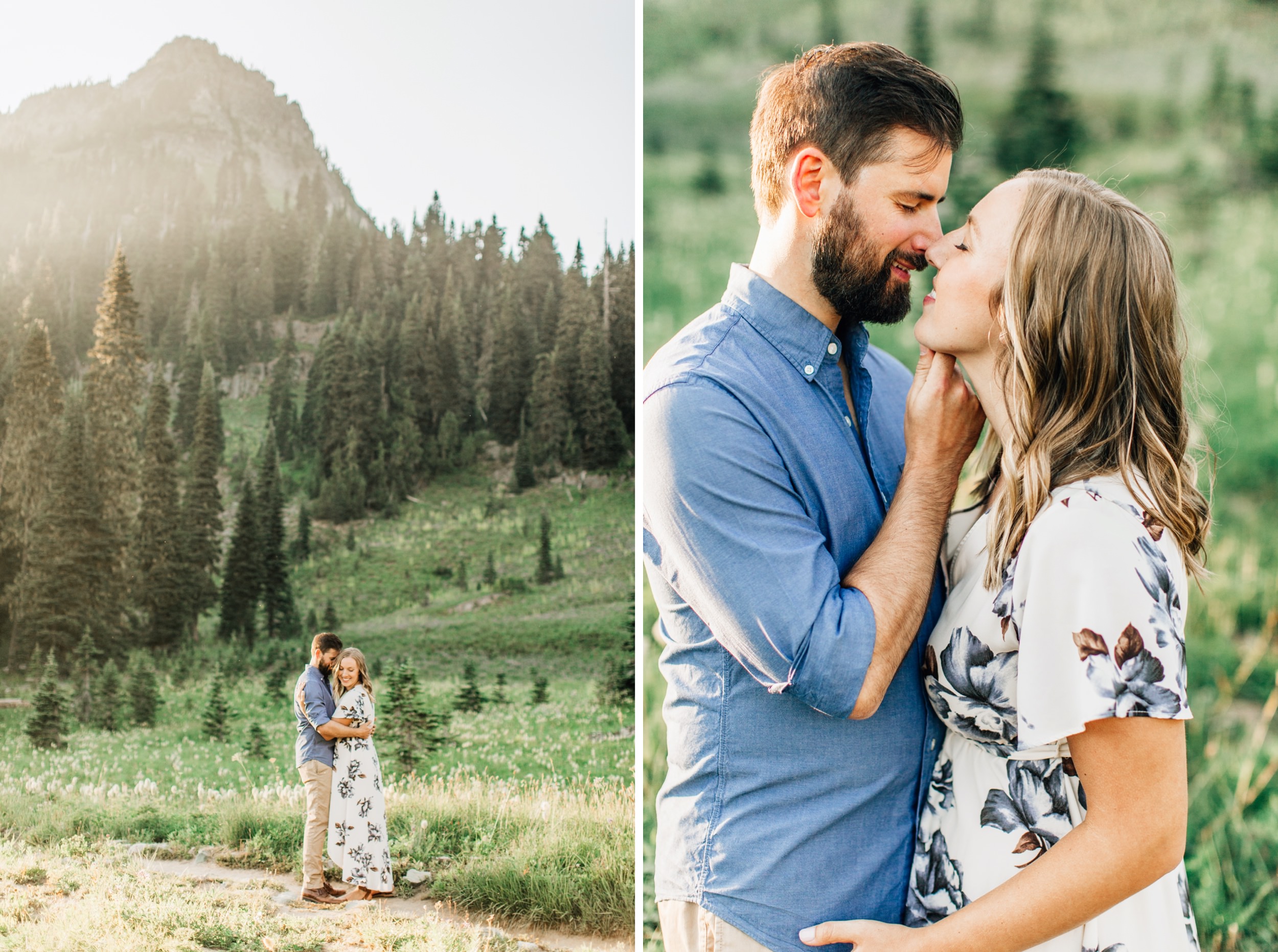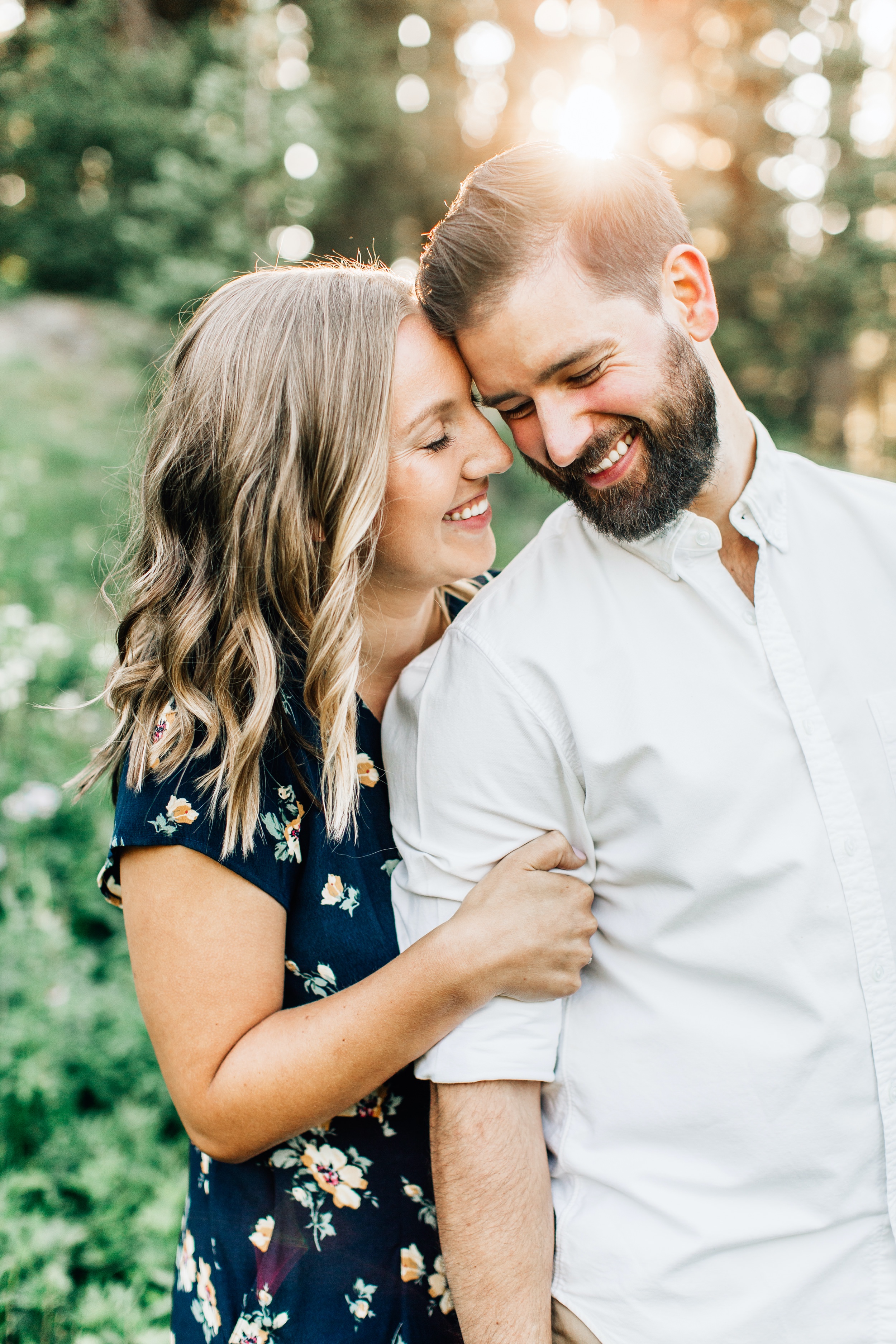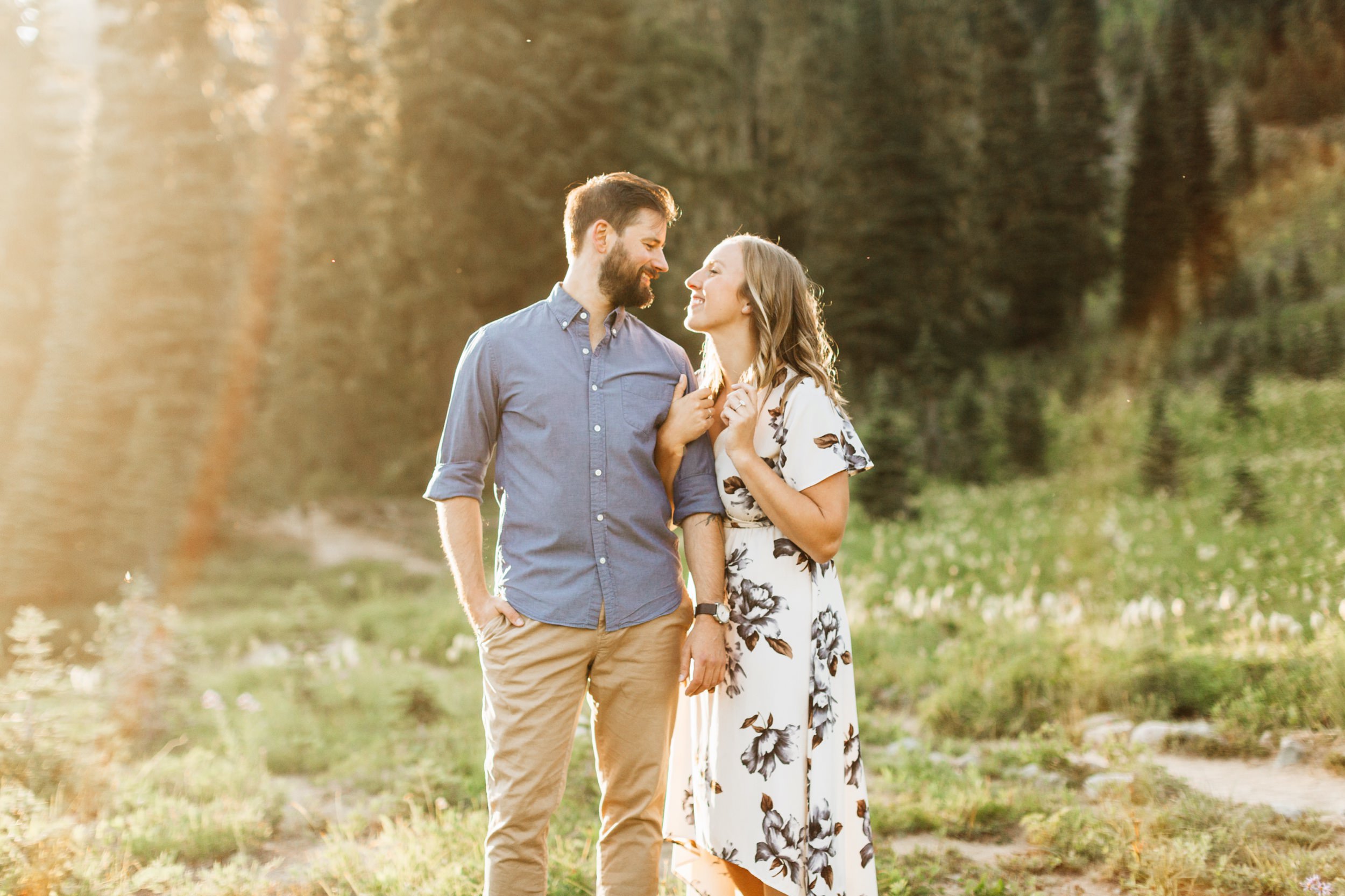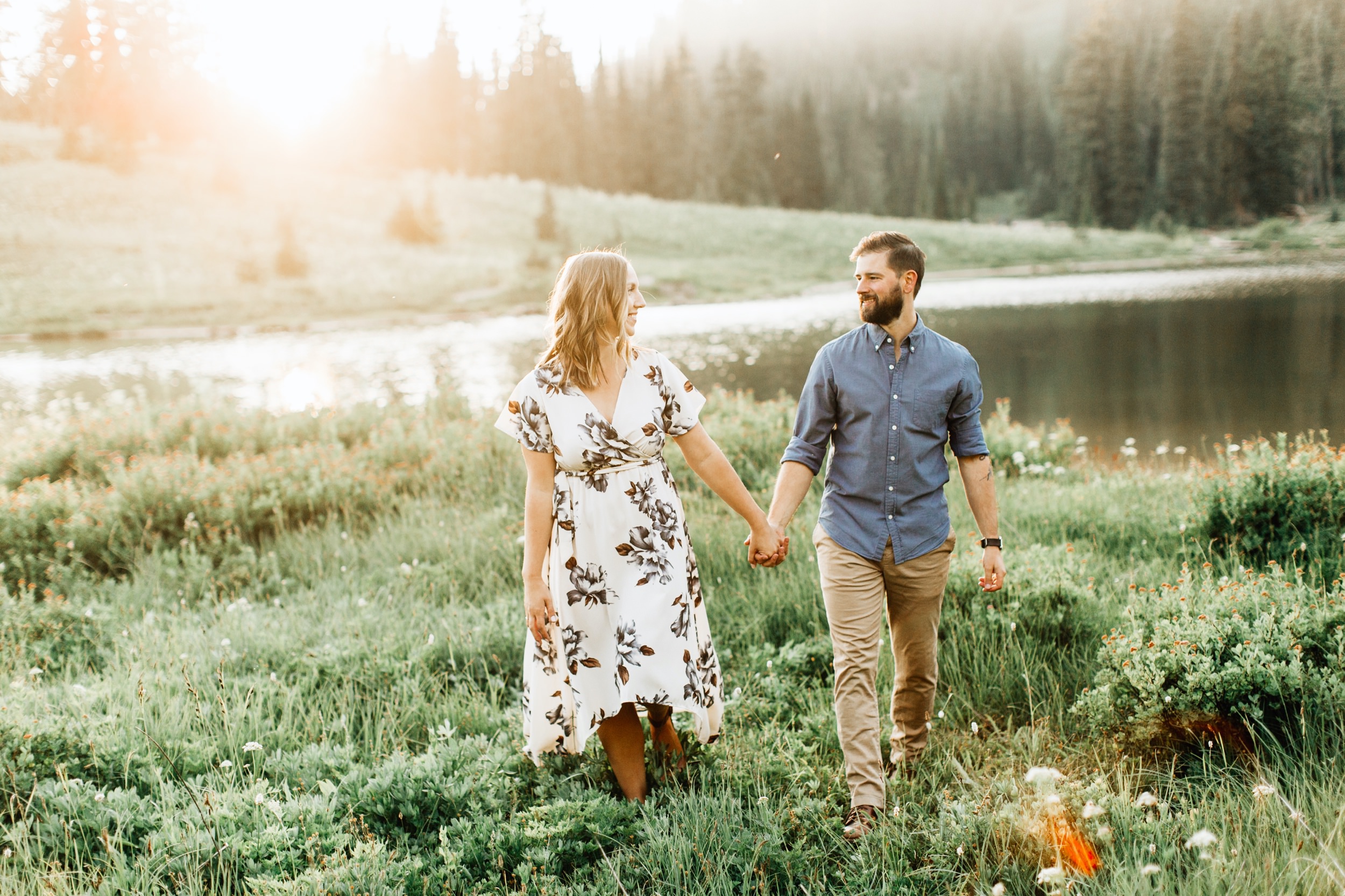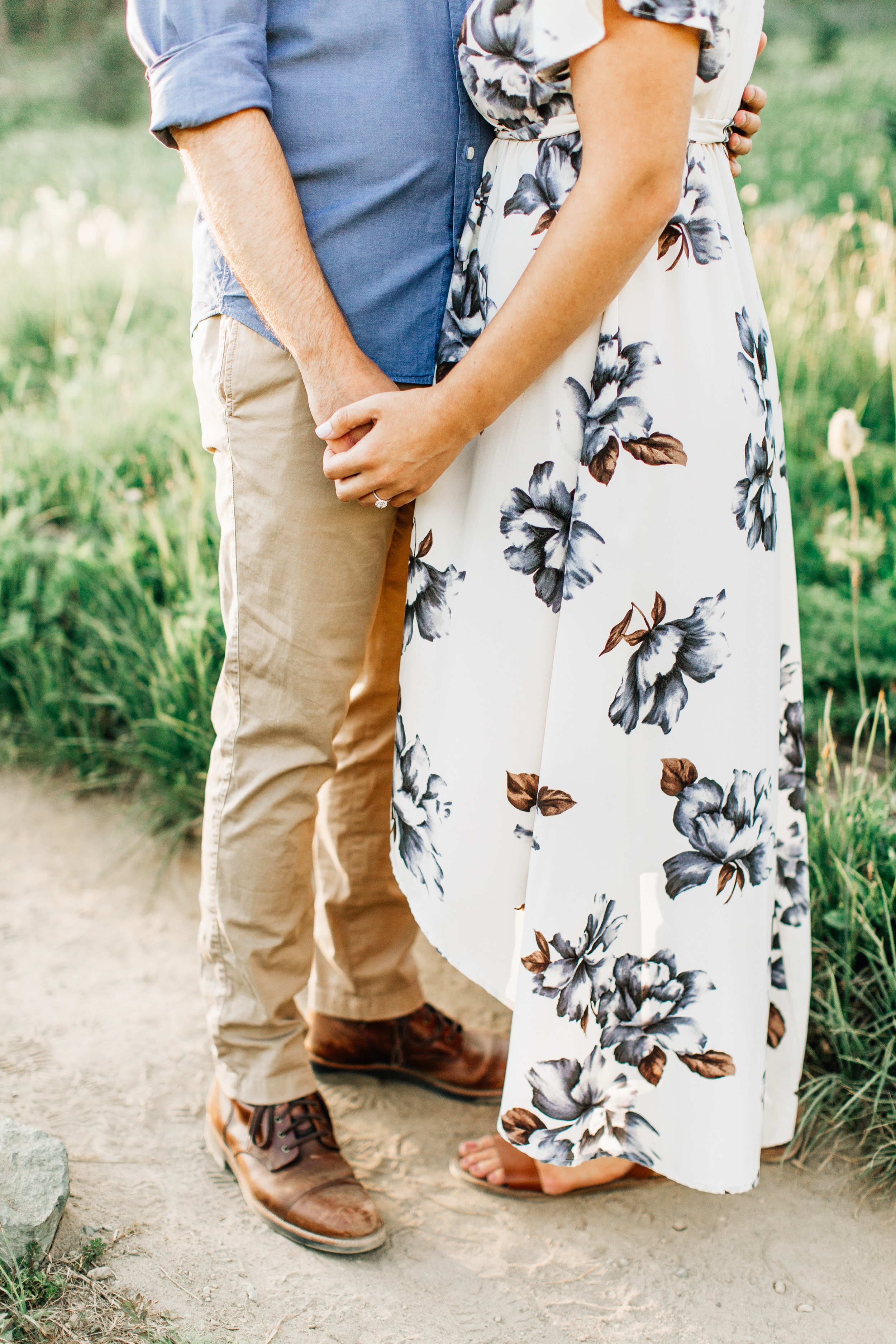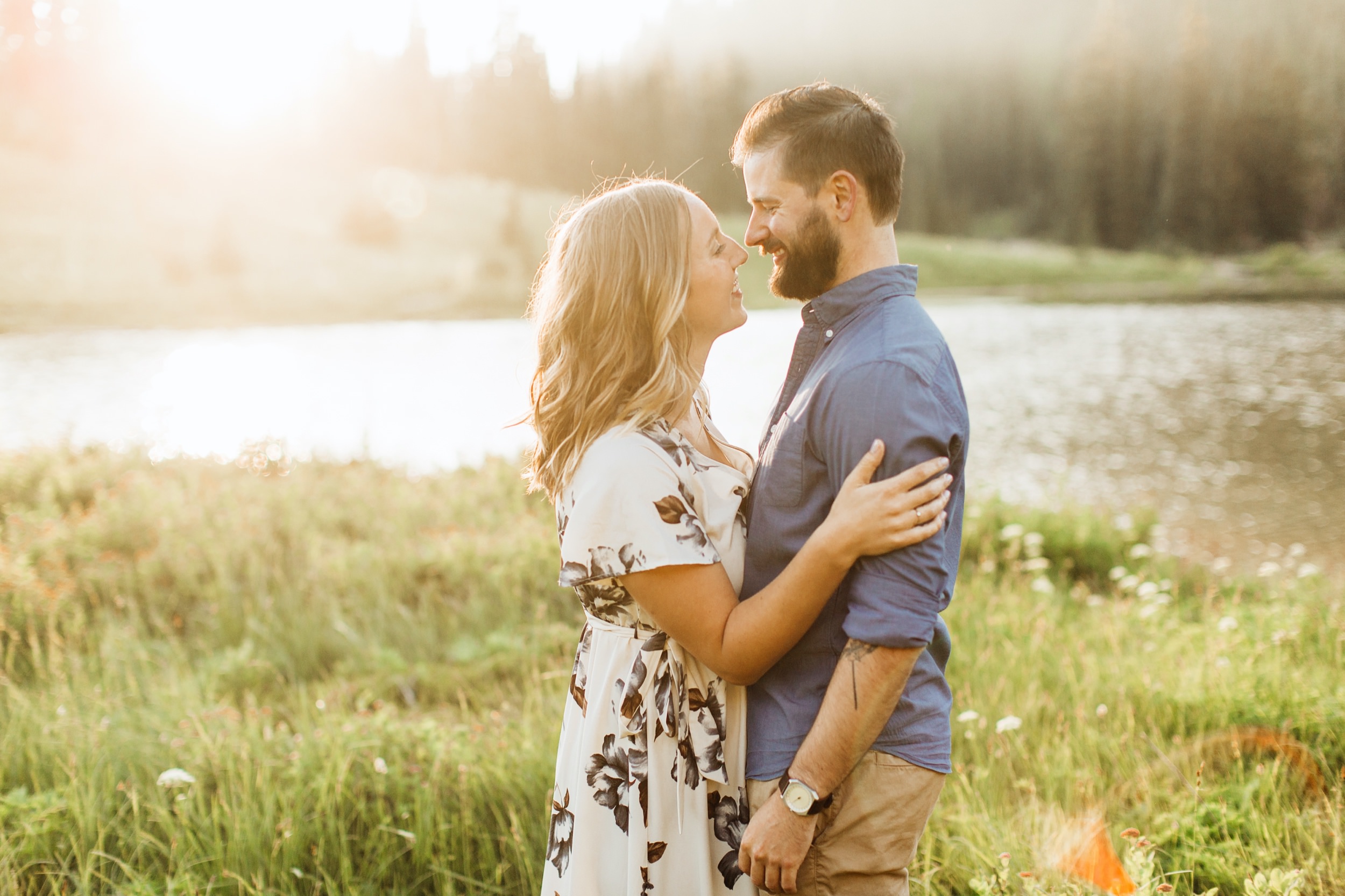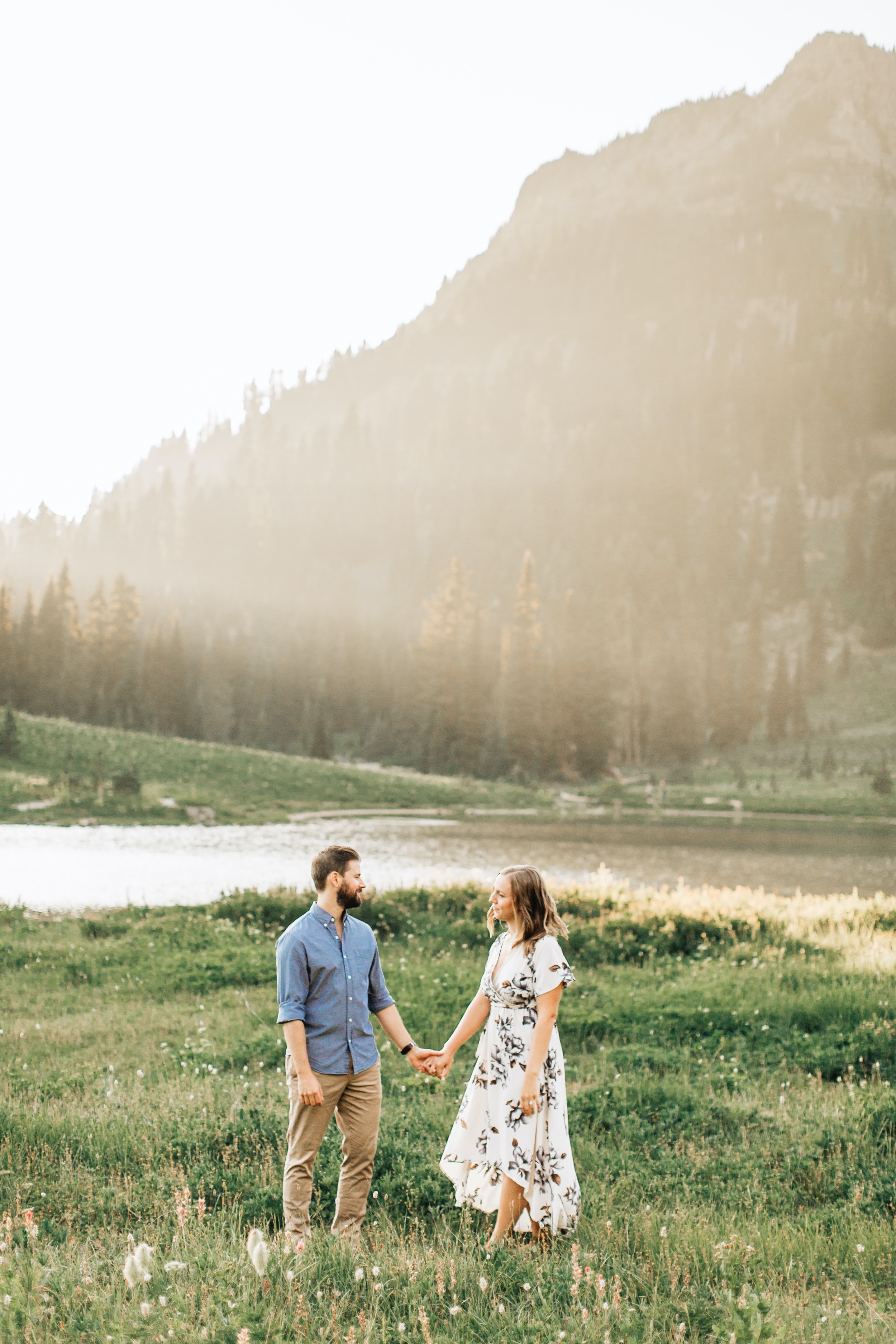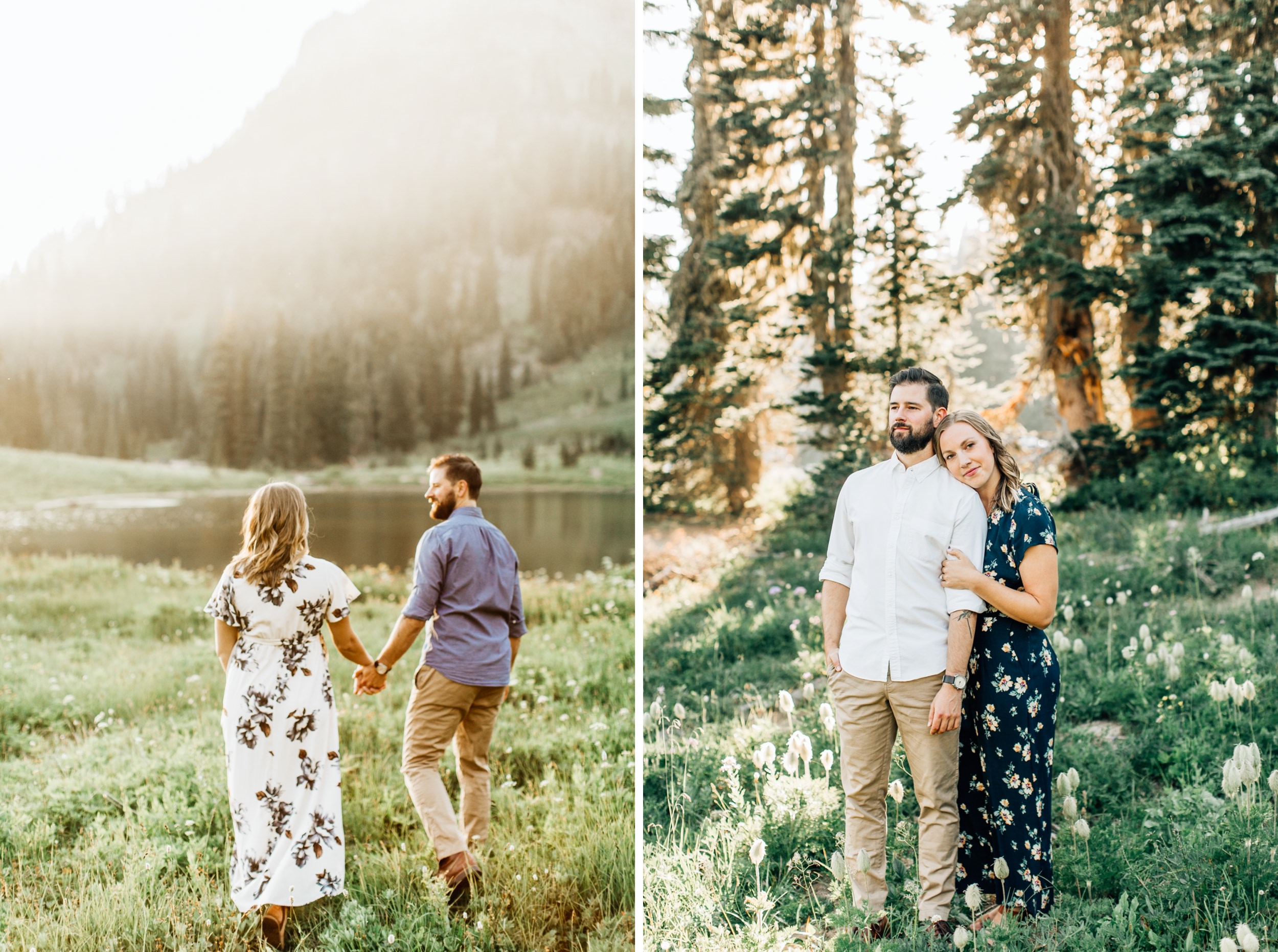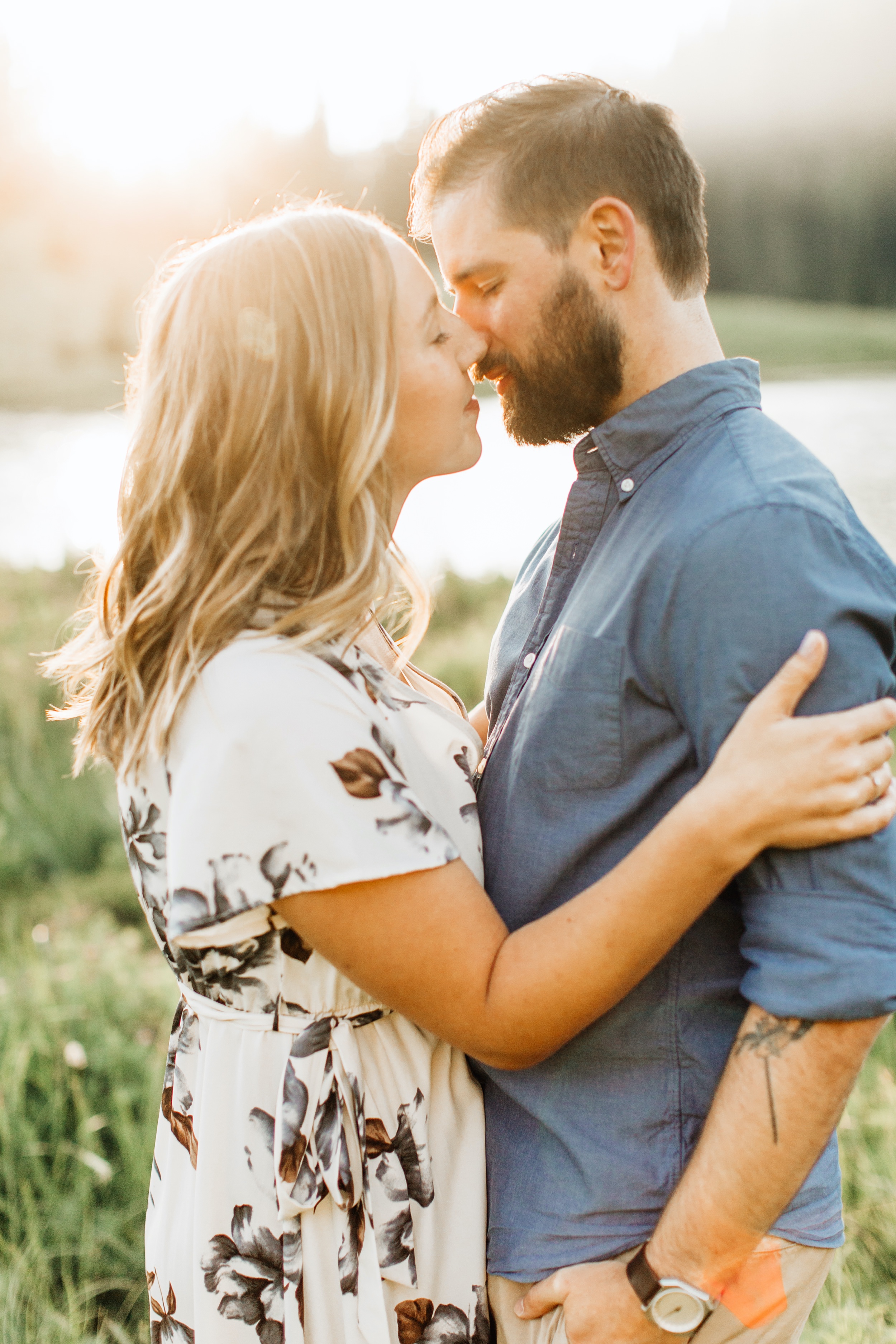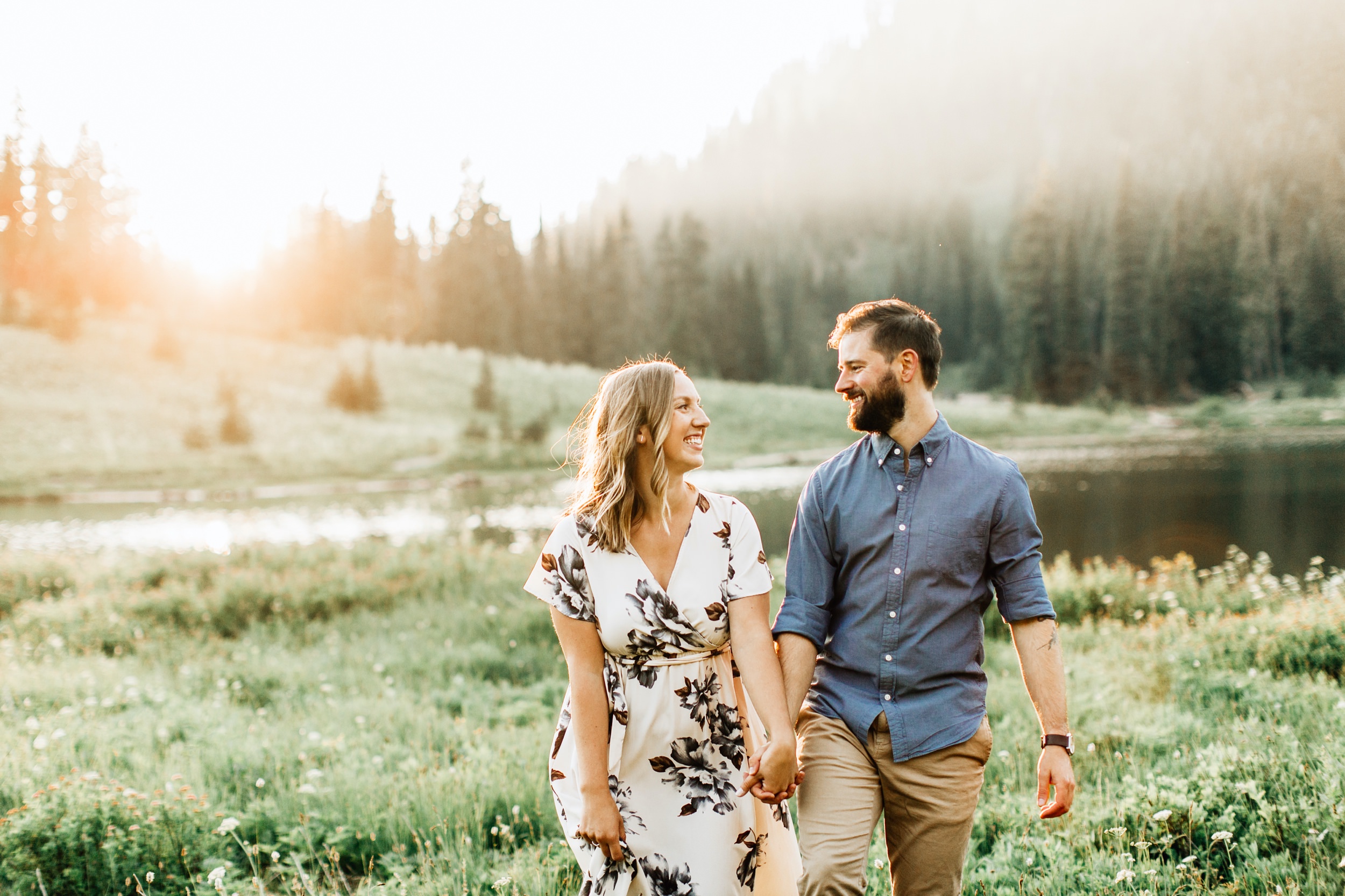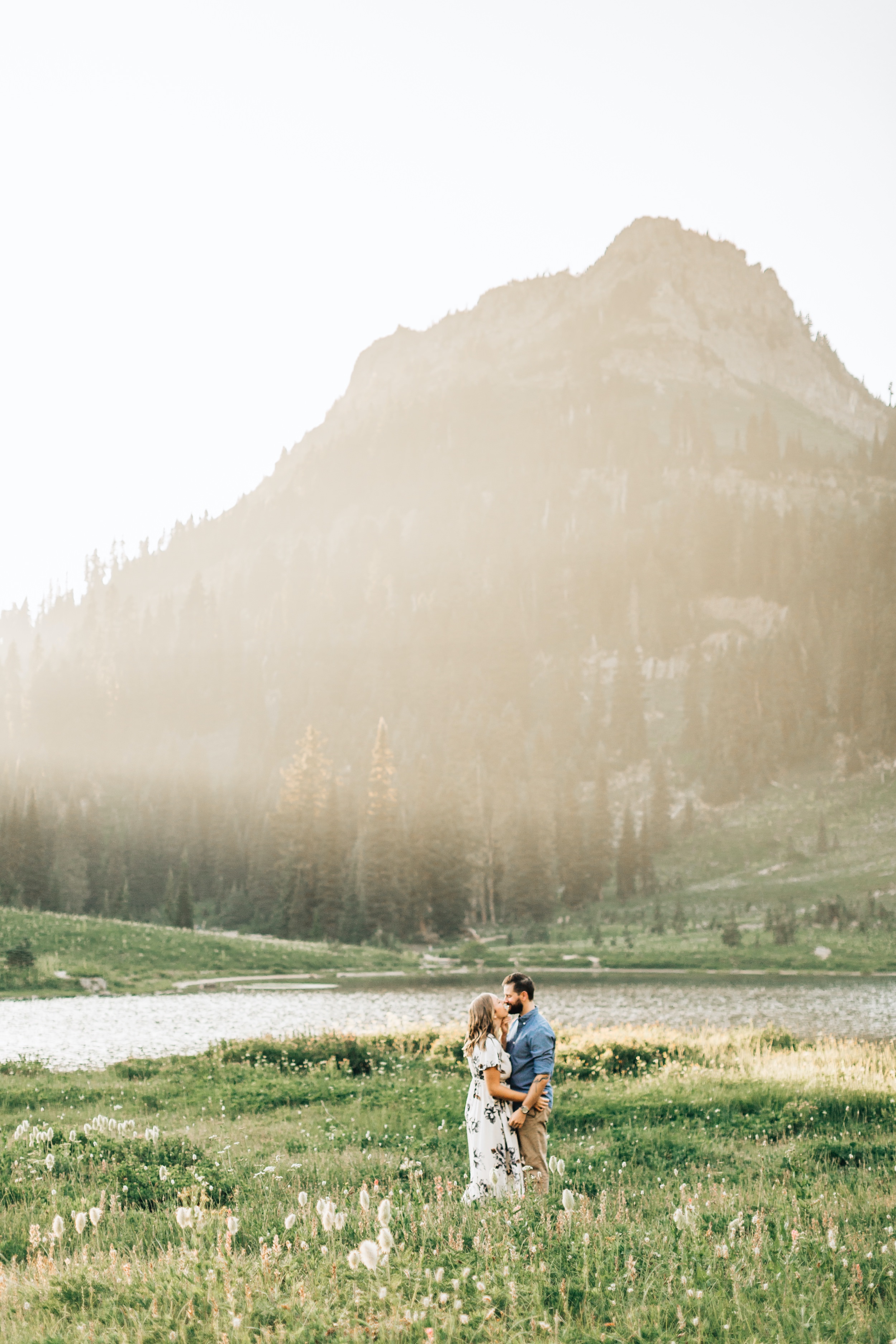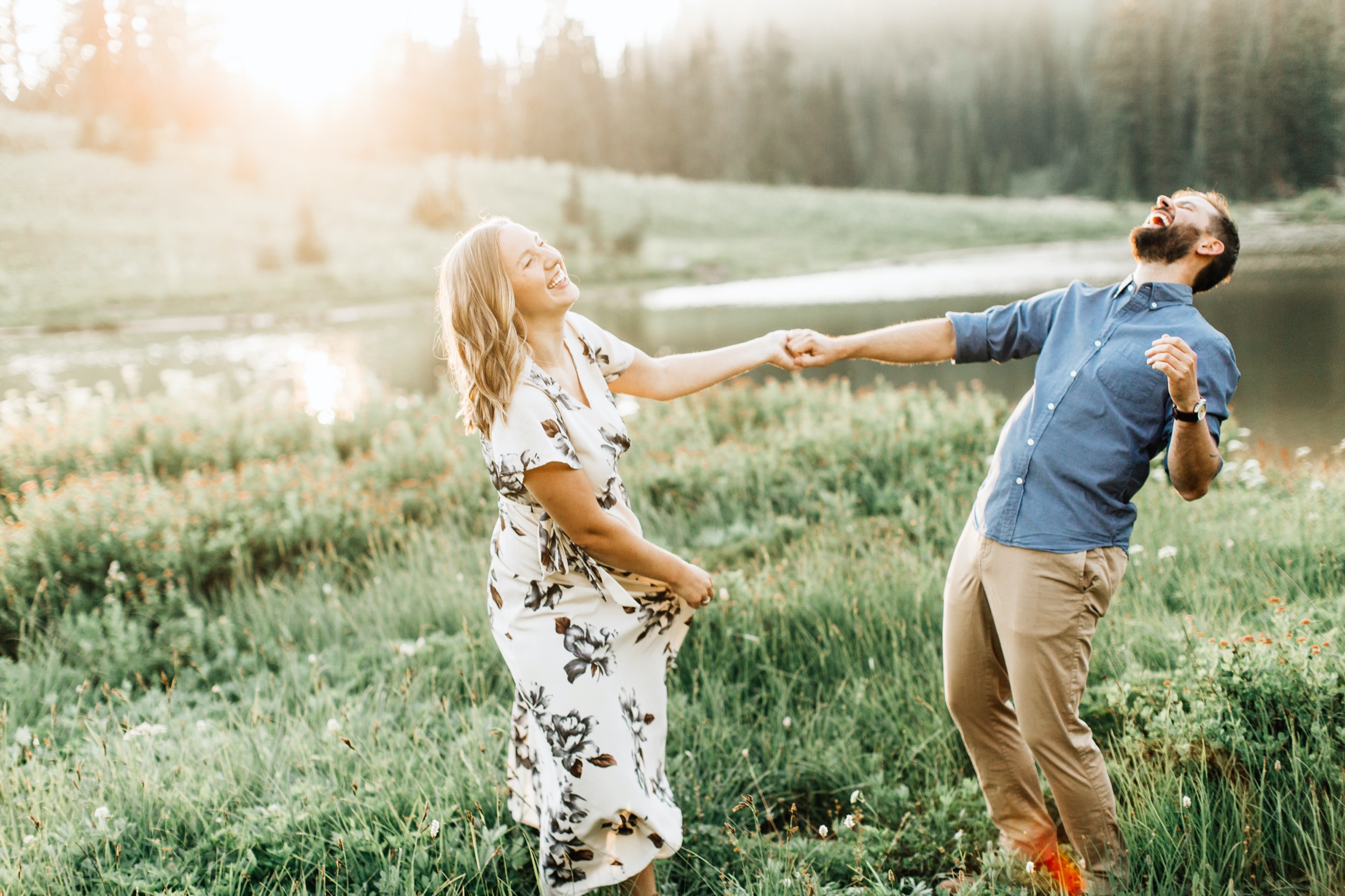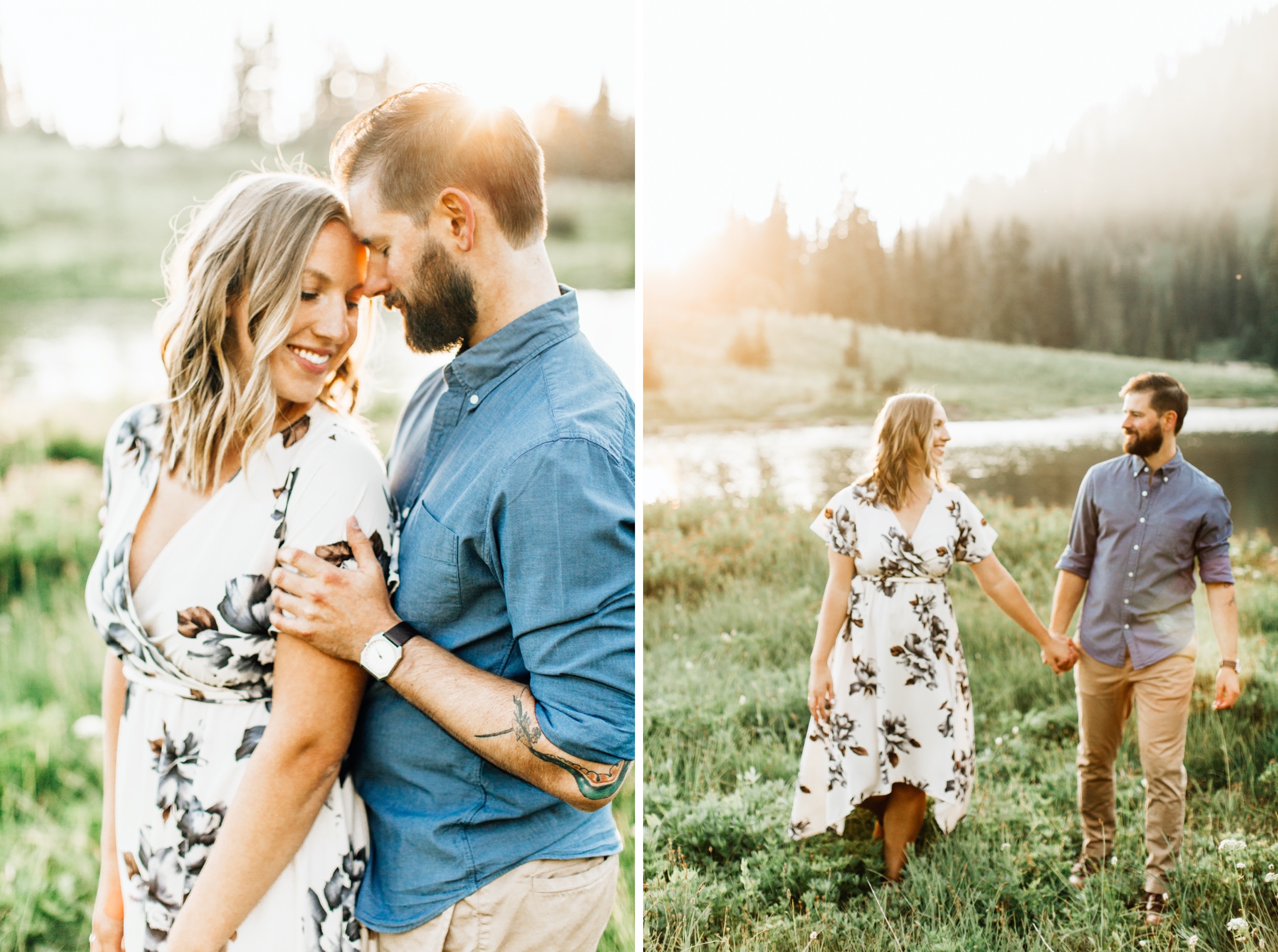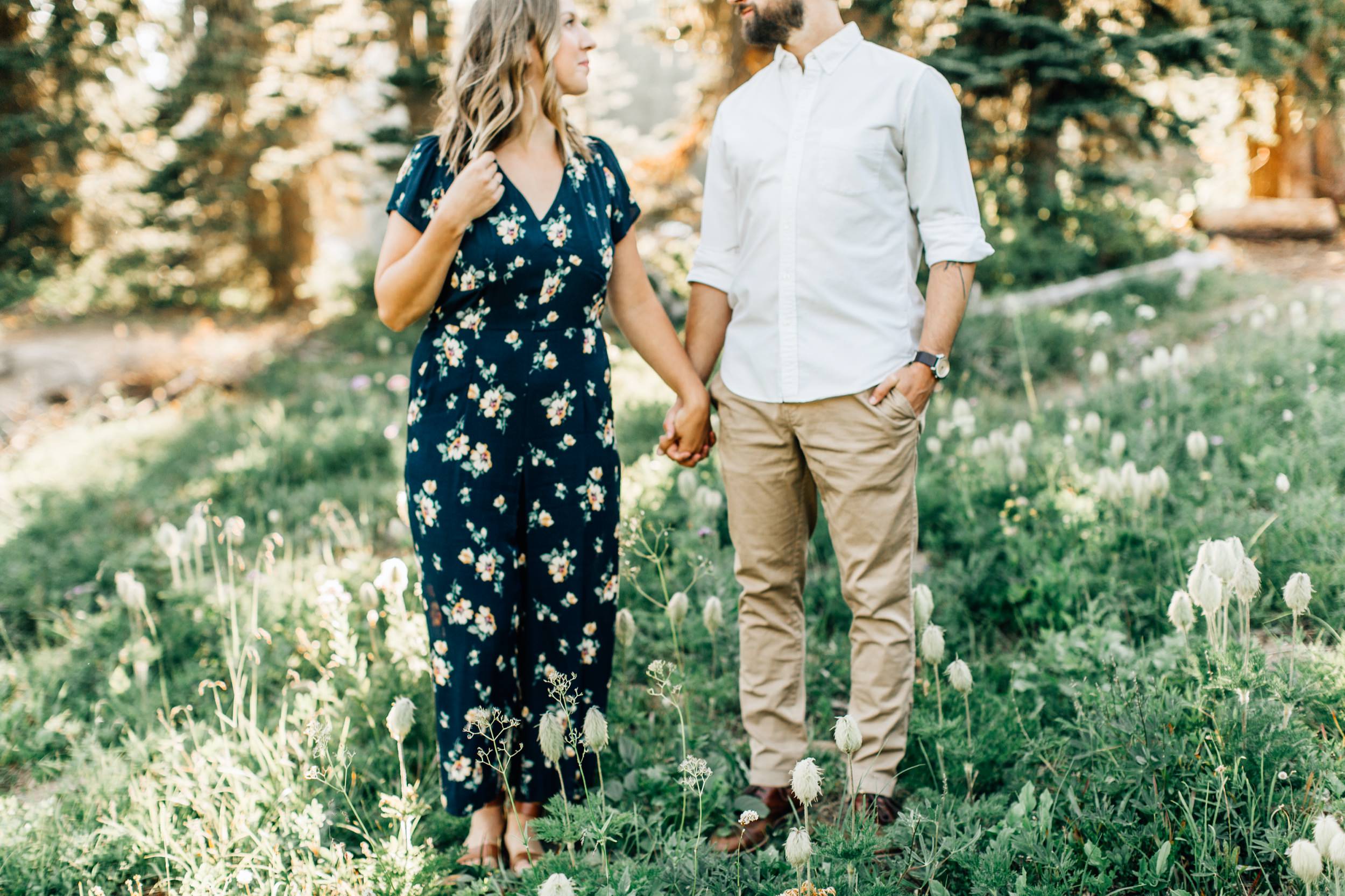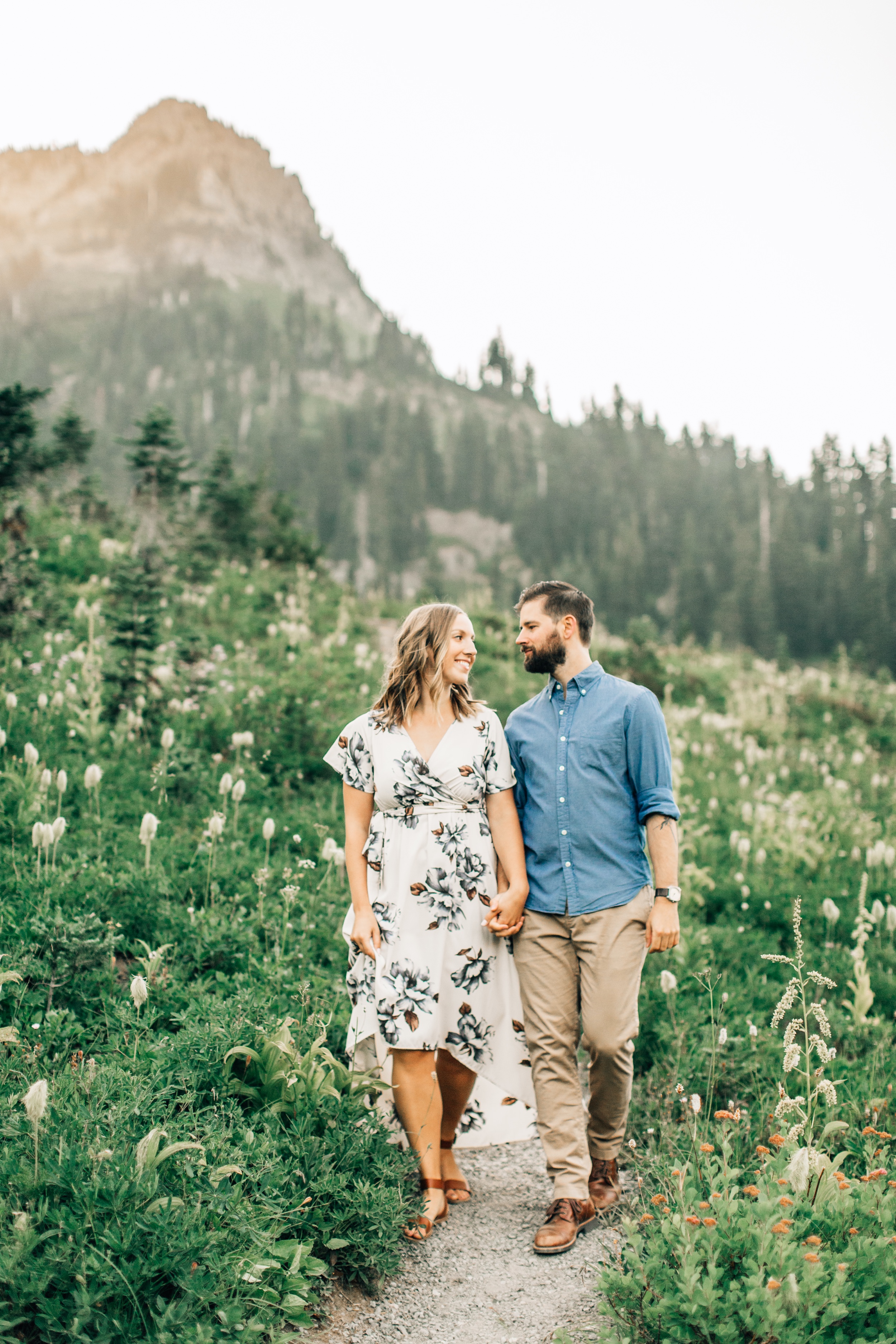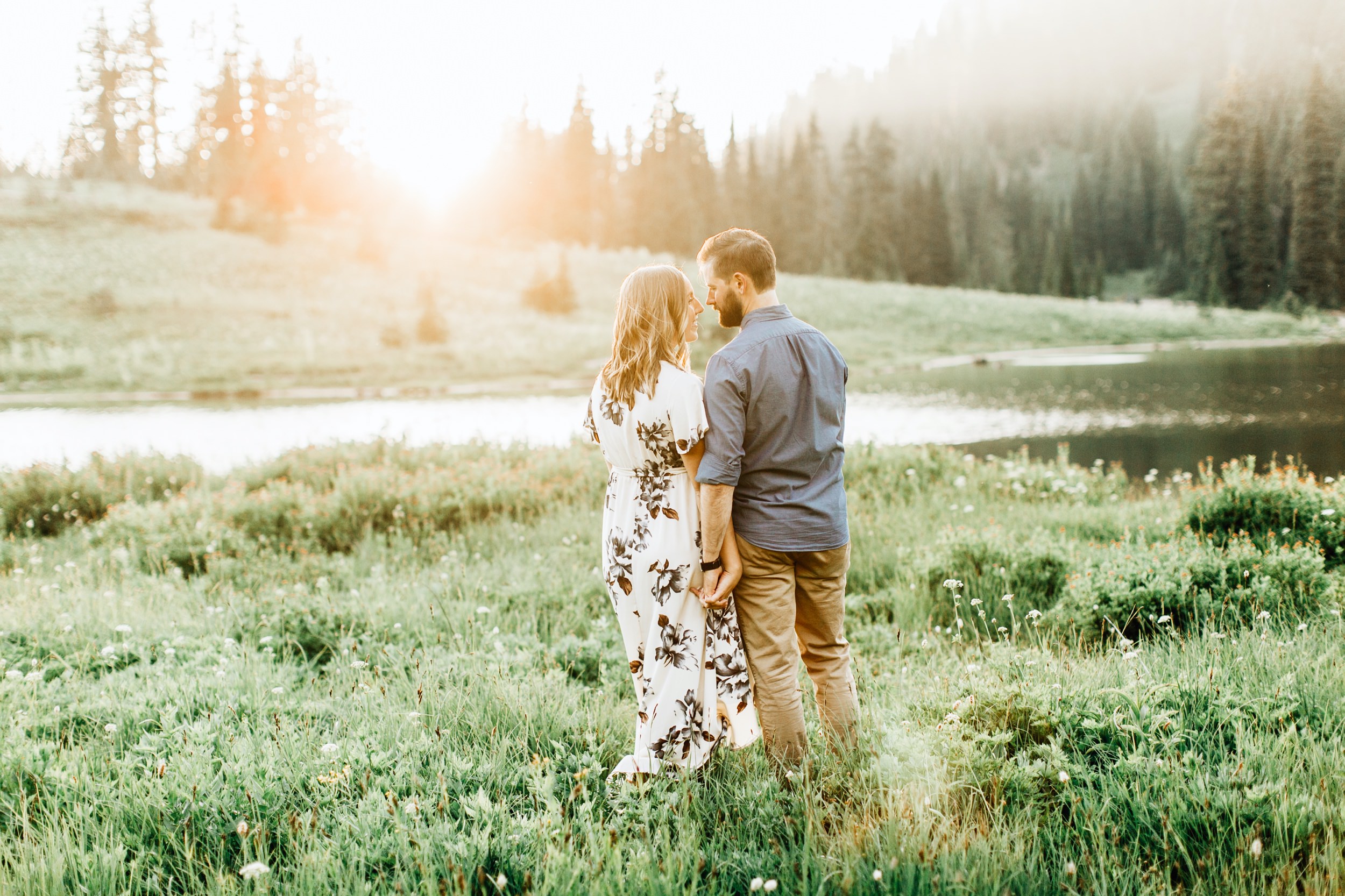 It is wedding season again, but without any weddings moving forward due to COVID-19, I thought it would be time to dig into some archives and finally blog a few things that I never got around to sharing! Like this epic engagement session at Mt Rainier from a few summers ago. This was one of my very first experiences shooting on (and visiting) Mt Rainier and wow did it exceed my expectations! Phil and Jenna knew they wanted a classic Pacific Northwest setting but wanted a spot that was a little off the beaten path. So we decided to plan a bit of an adventure and this is where we ended up!
We did have to drive quite a ways to get to the mountain, but we timed the session just perfectly to get some soft, golden lighting that really added to the beauty of the location. This was all of our first time exploring this part of Mt Rainier, and it's always a bit of a gamble to go somewhere completely new. But I will say that with an adventurous couple the outcome can be amazing!! Generally for new locations I like to scout the area before the session or arrive early to look around. But with a location so far away there wasn't an option to scout before the day of the shoot. So we ended up treating the session like a little hike and we would stop when we found a great backdrop, felt inspired, or if the lighting was ideal.
My favorite part of this session was when the sun was just about to dip behind a hill and we were perfectly placed in a field with a lake, trees, and mountain behind Jenna and Phil. It is to this day one of my favorite collection of images that I've ever taken because it captures what I see as the real beauty of Washington. This magic setting is what I love so much about living in Seattle and calling myself a Seattle wedding photographer!