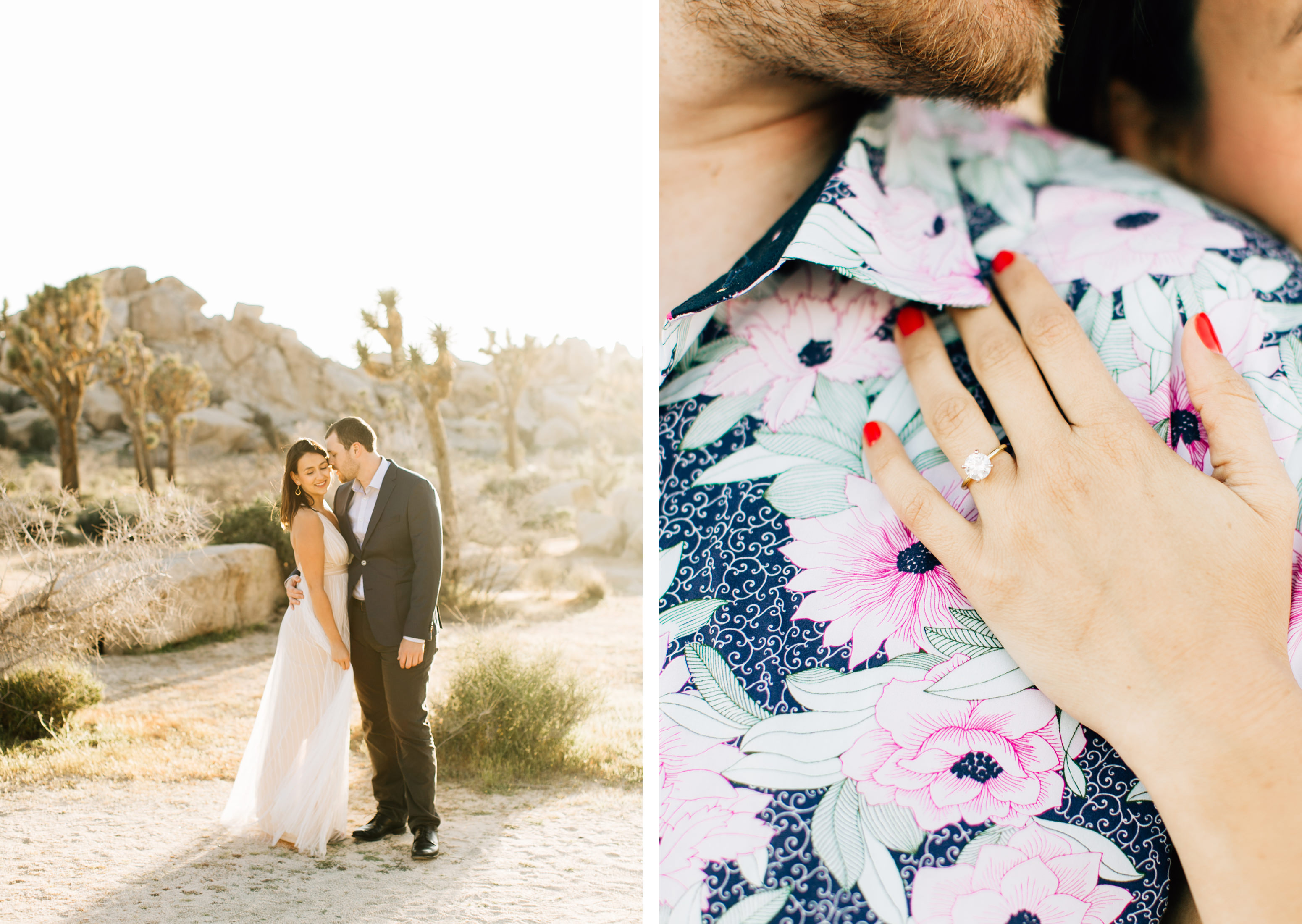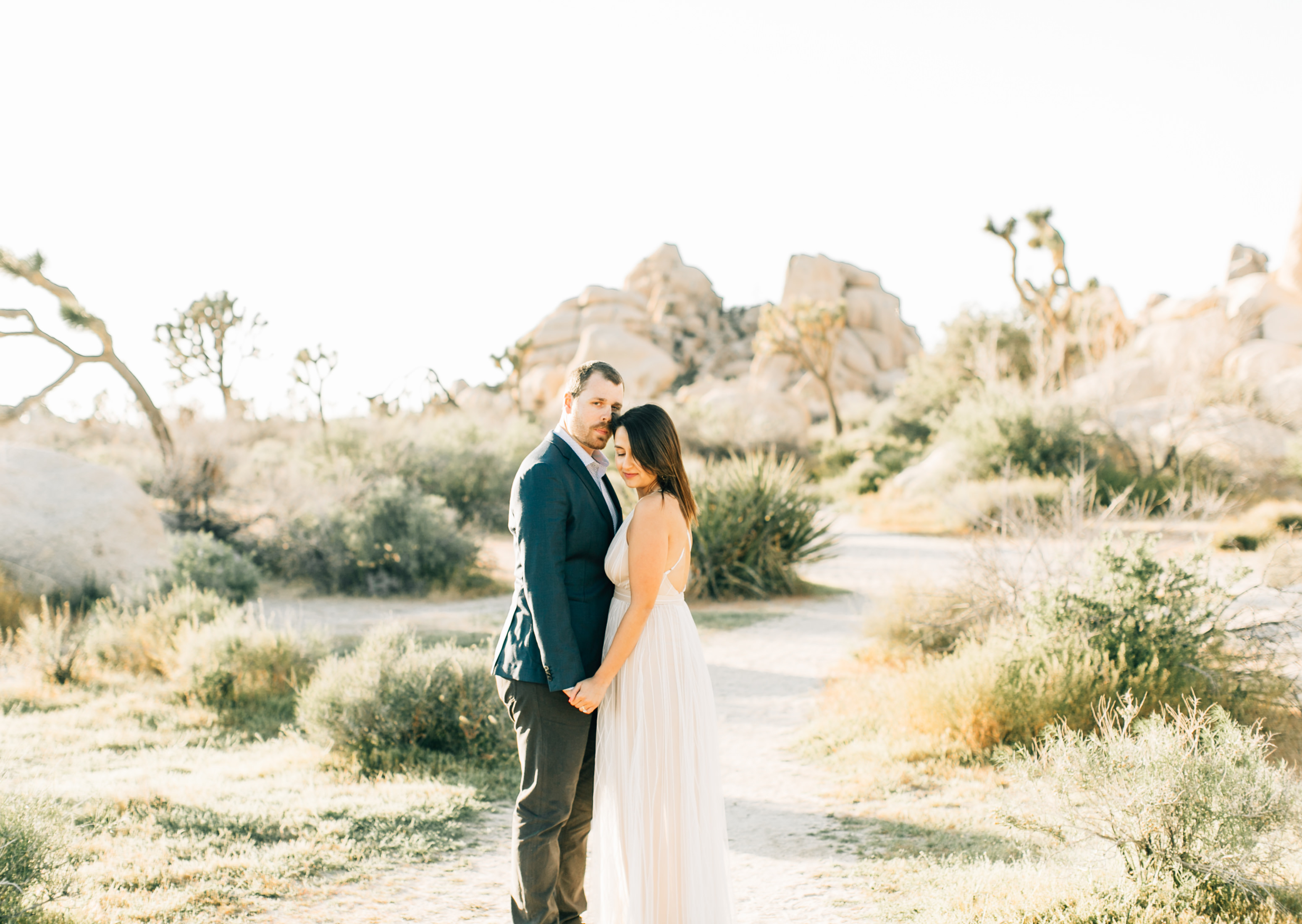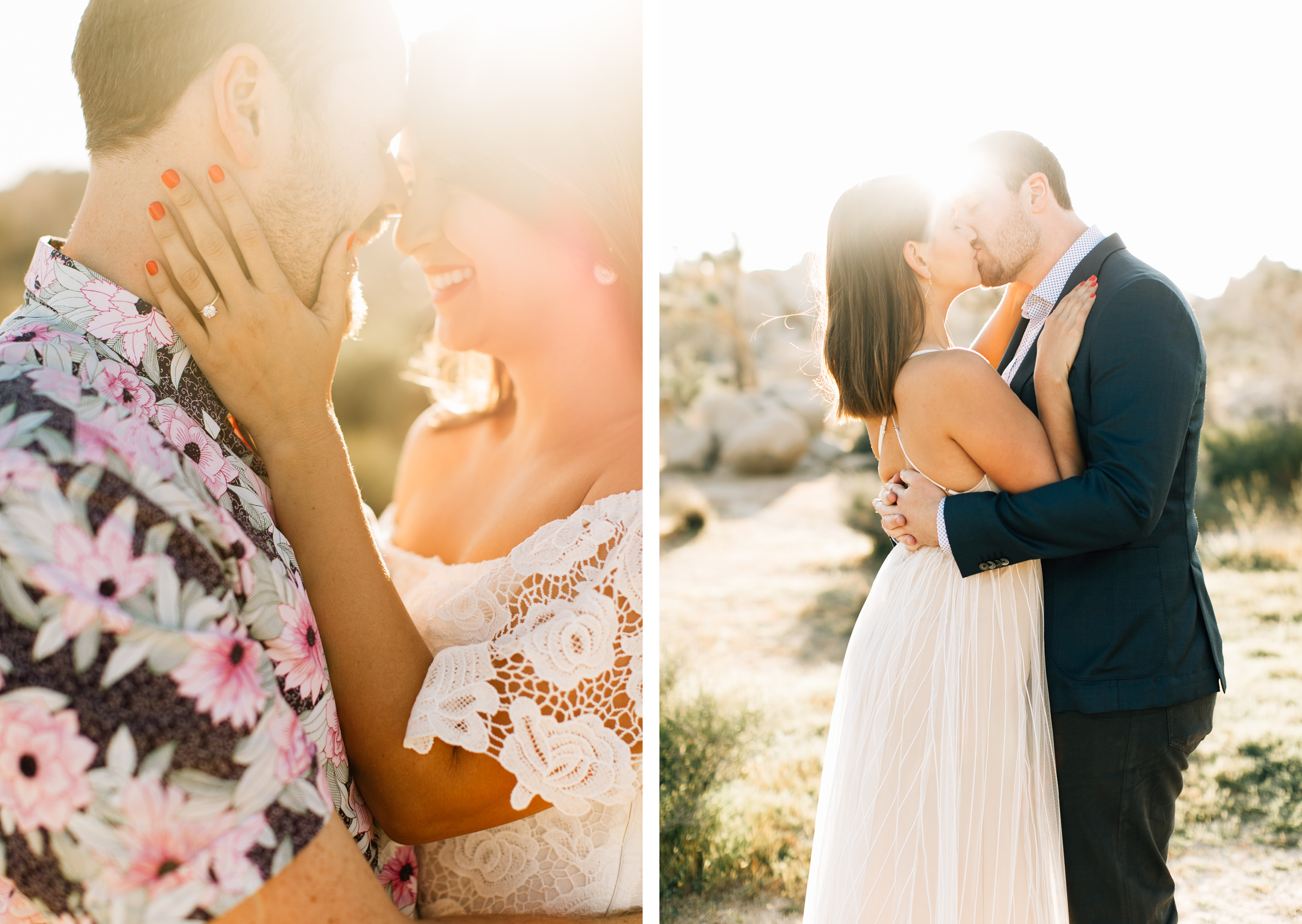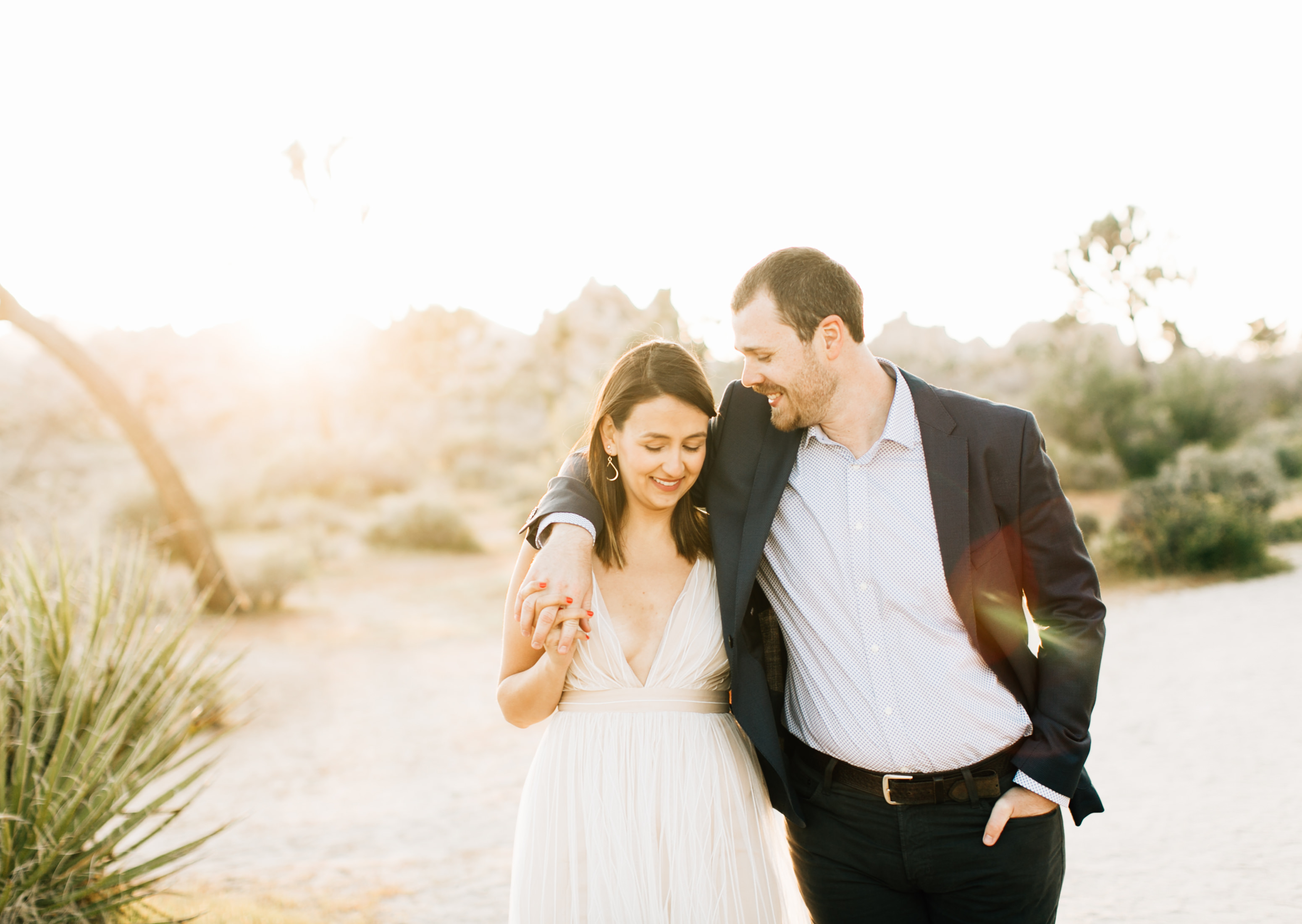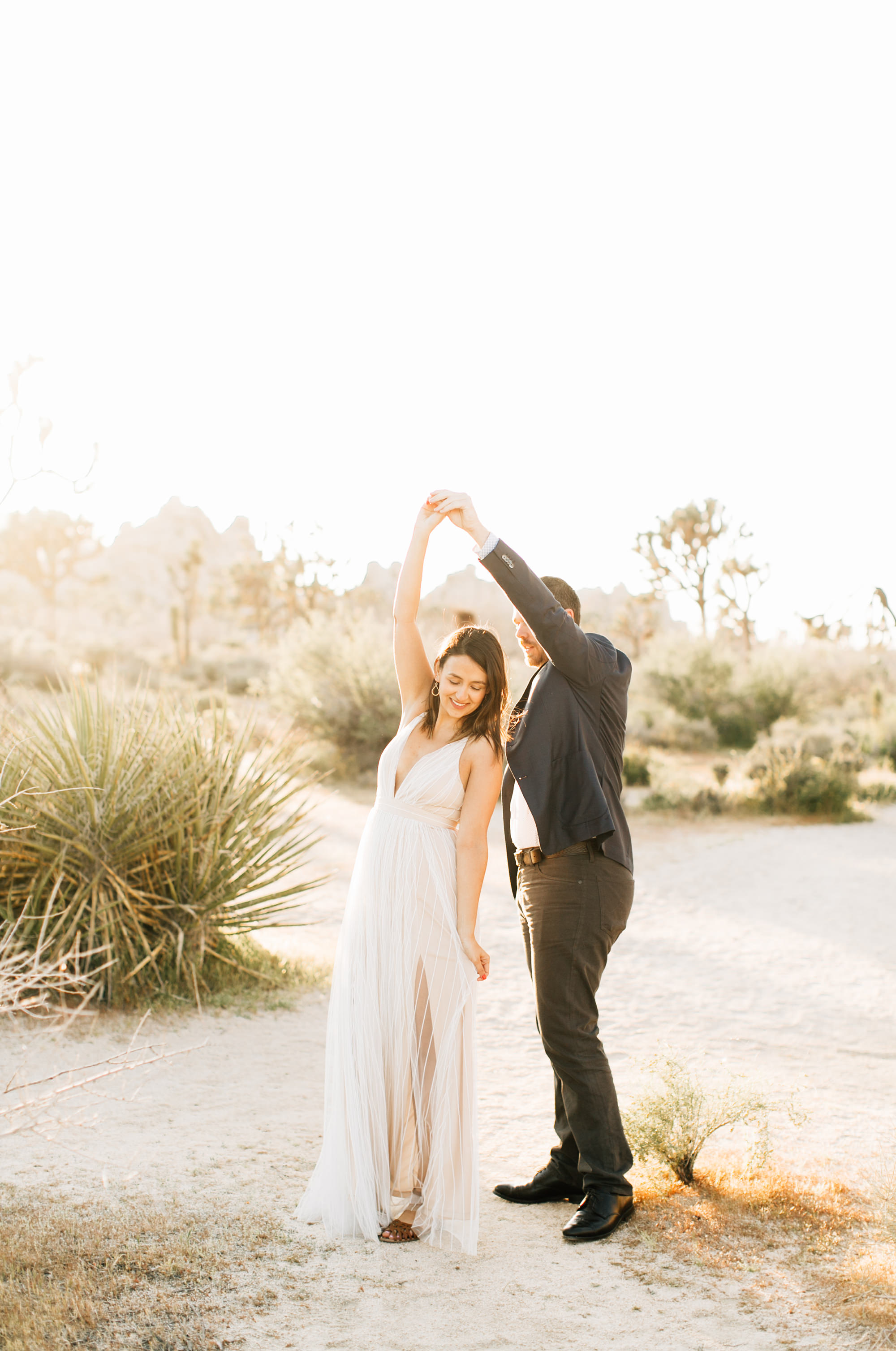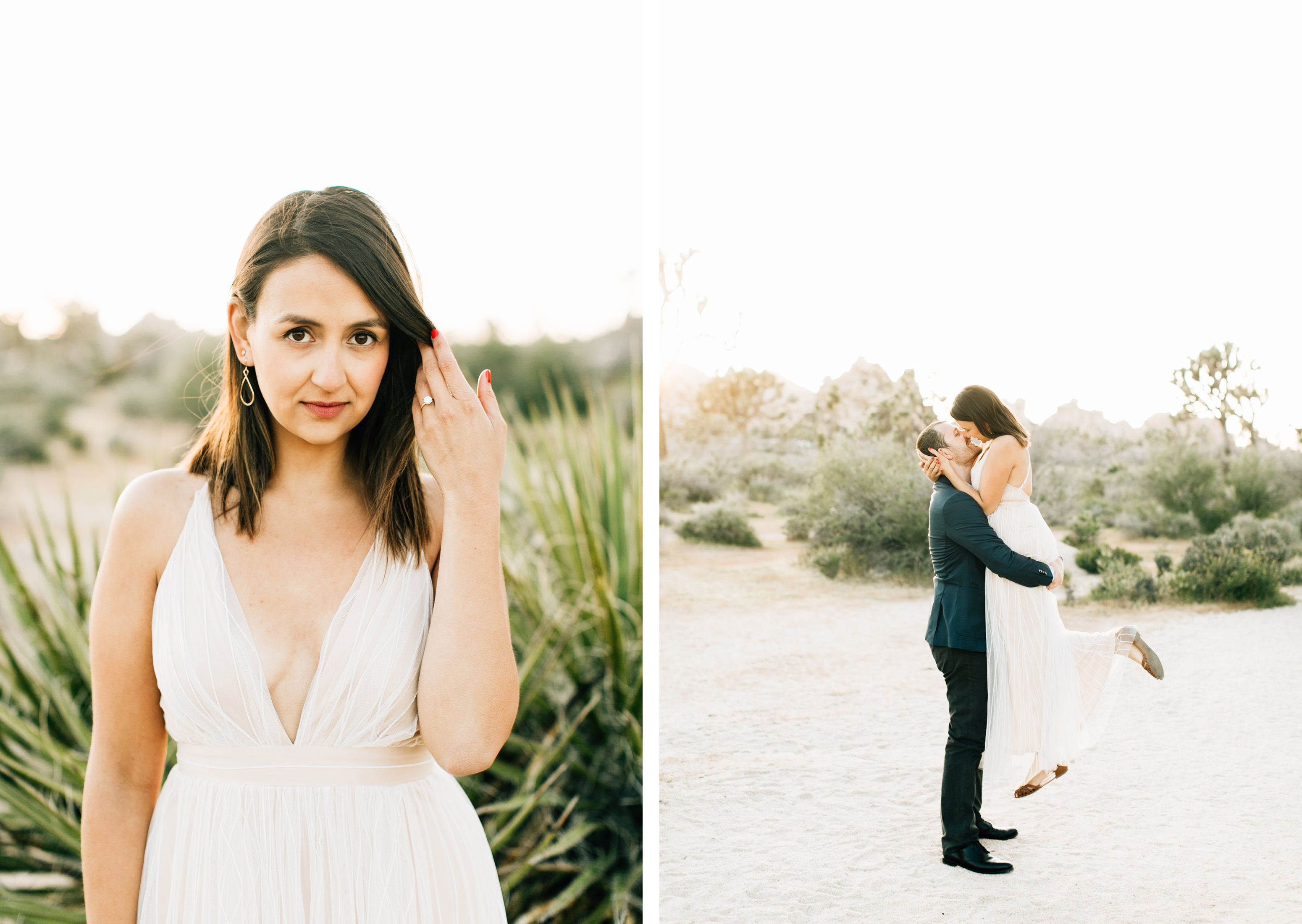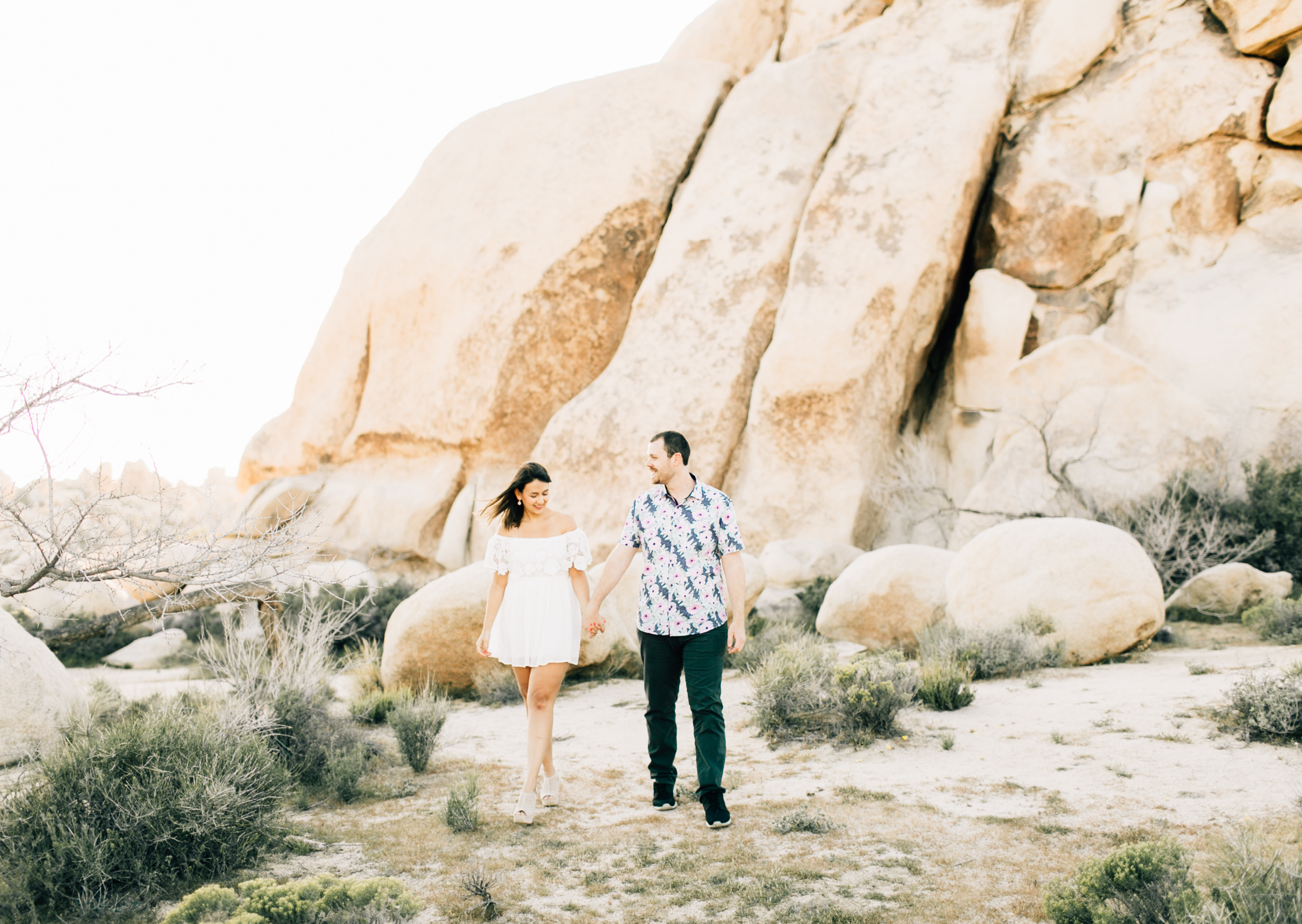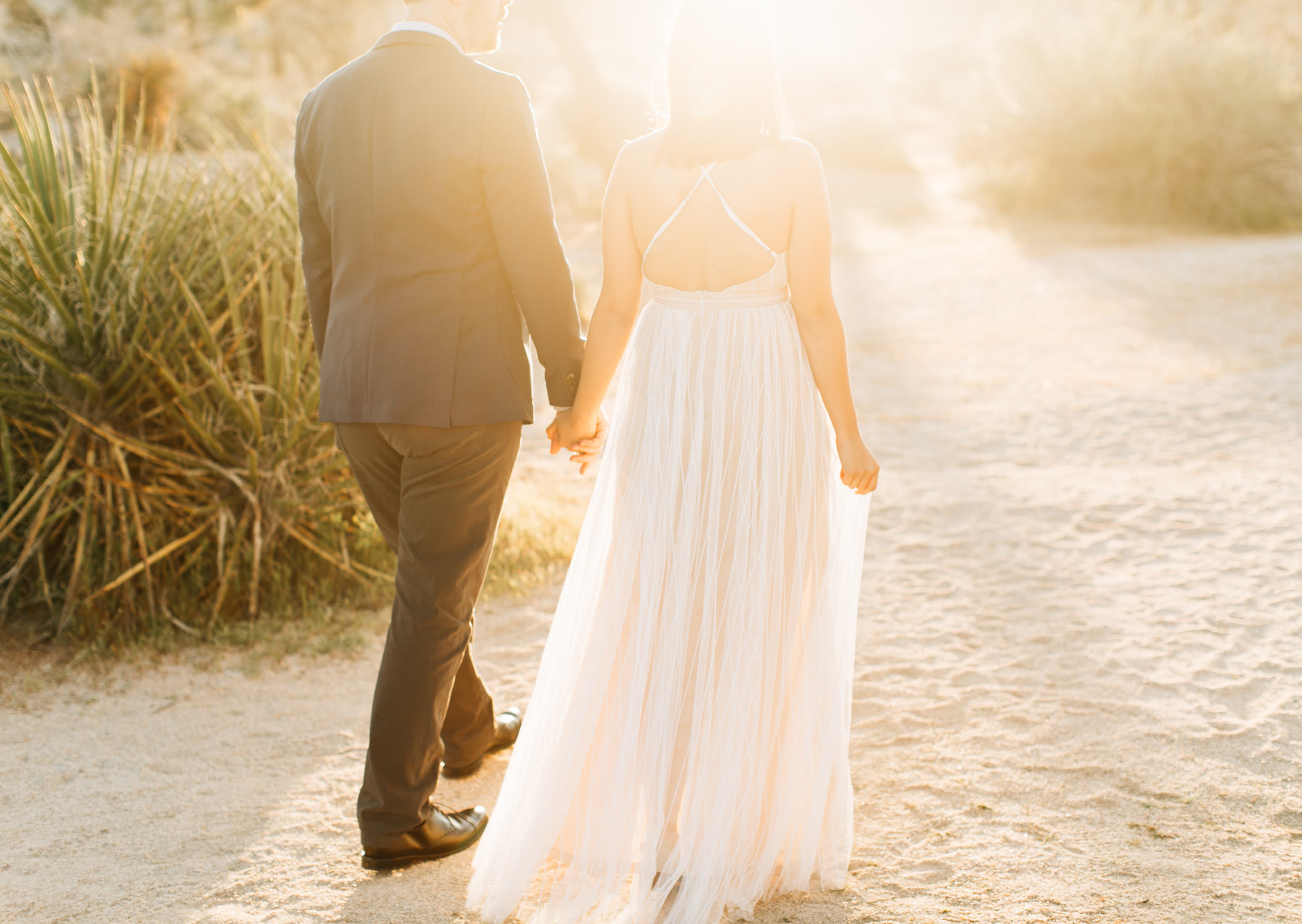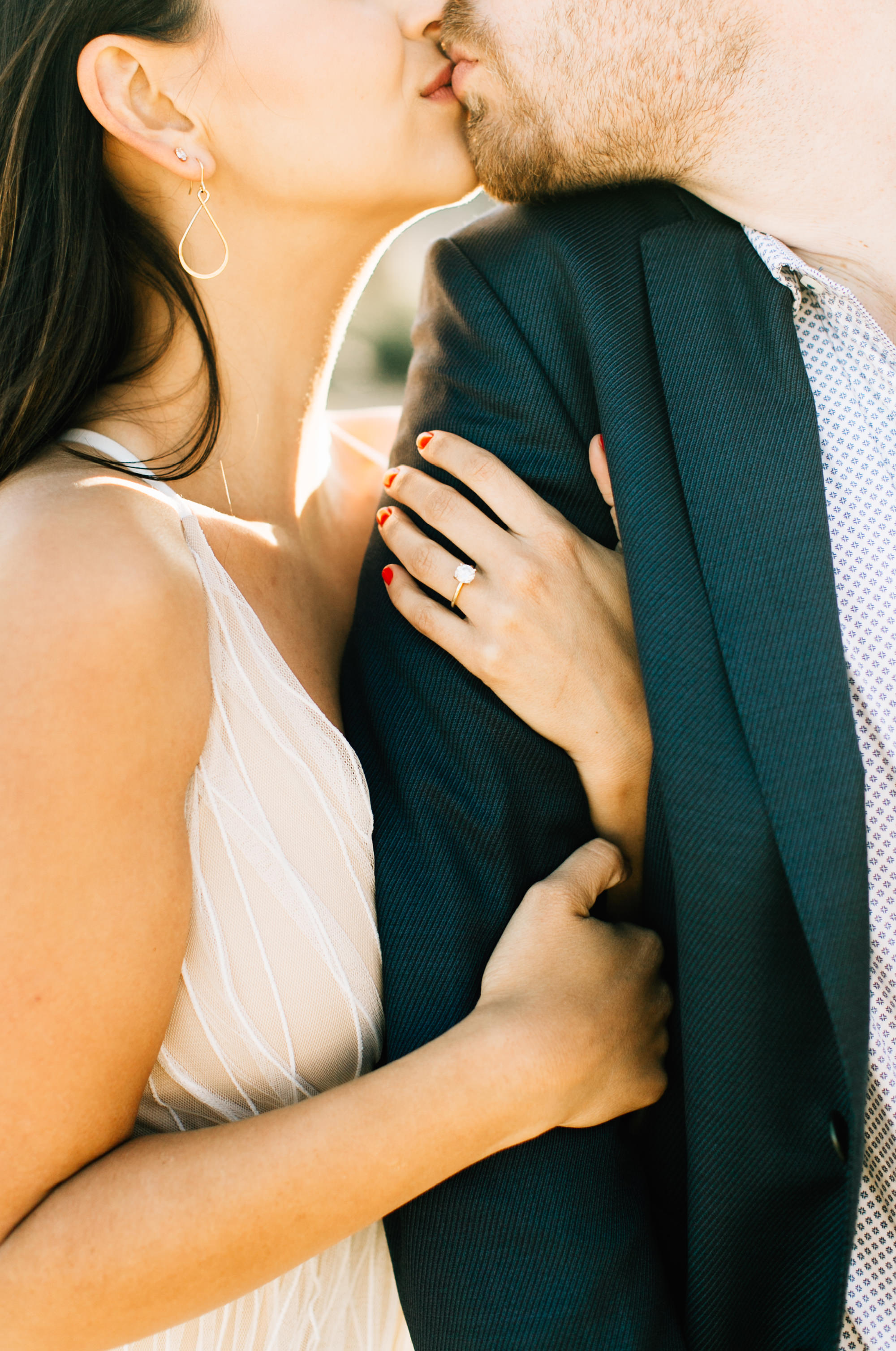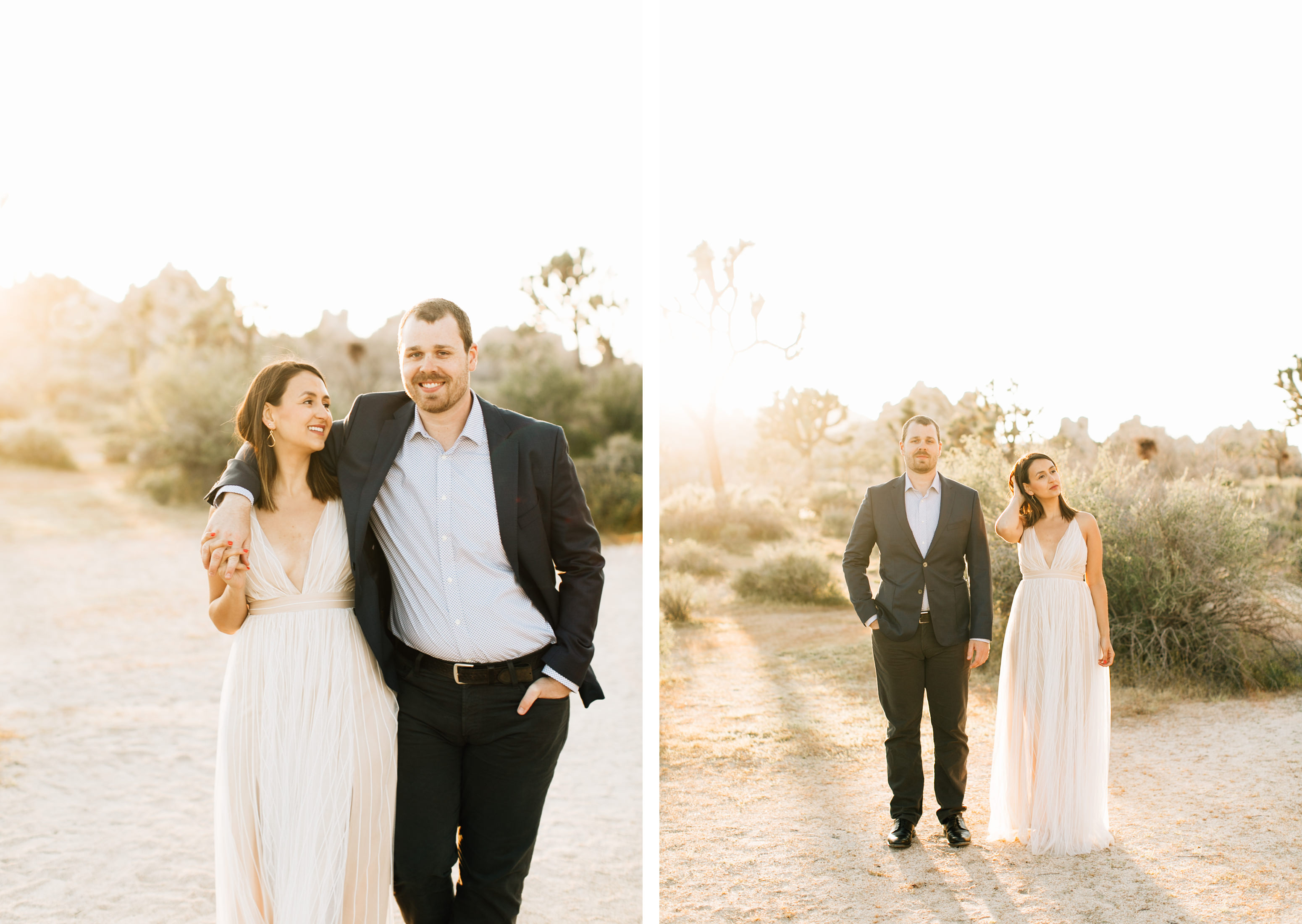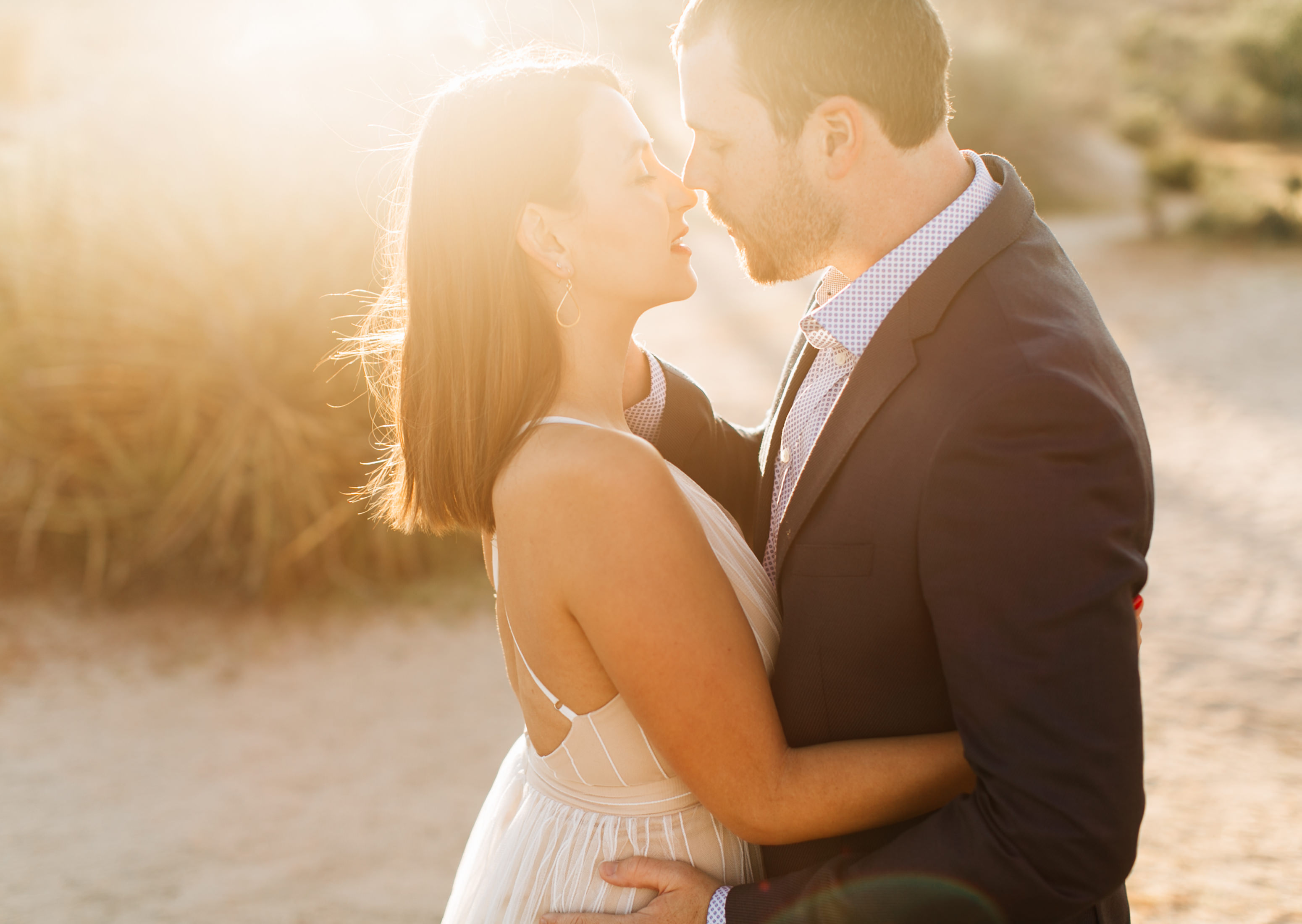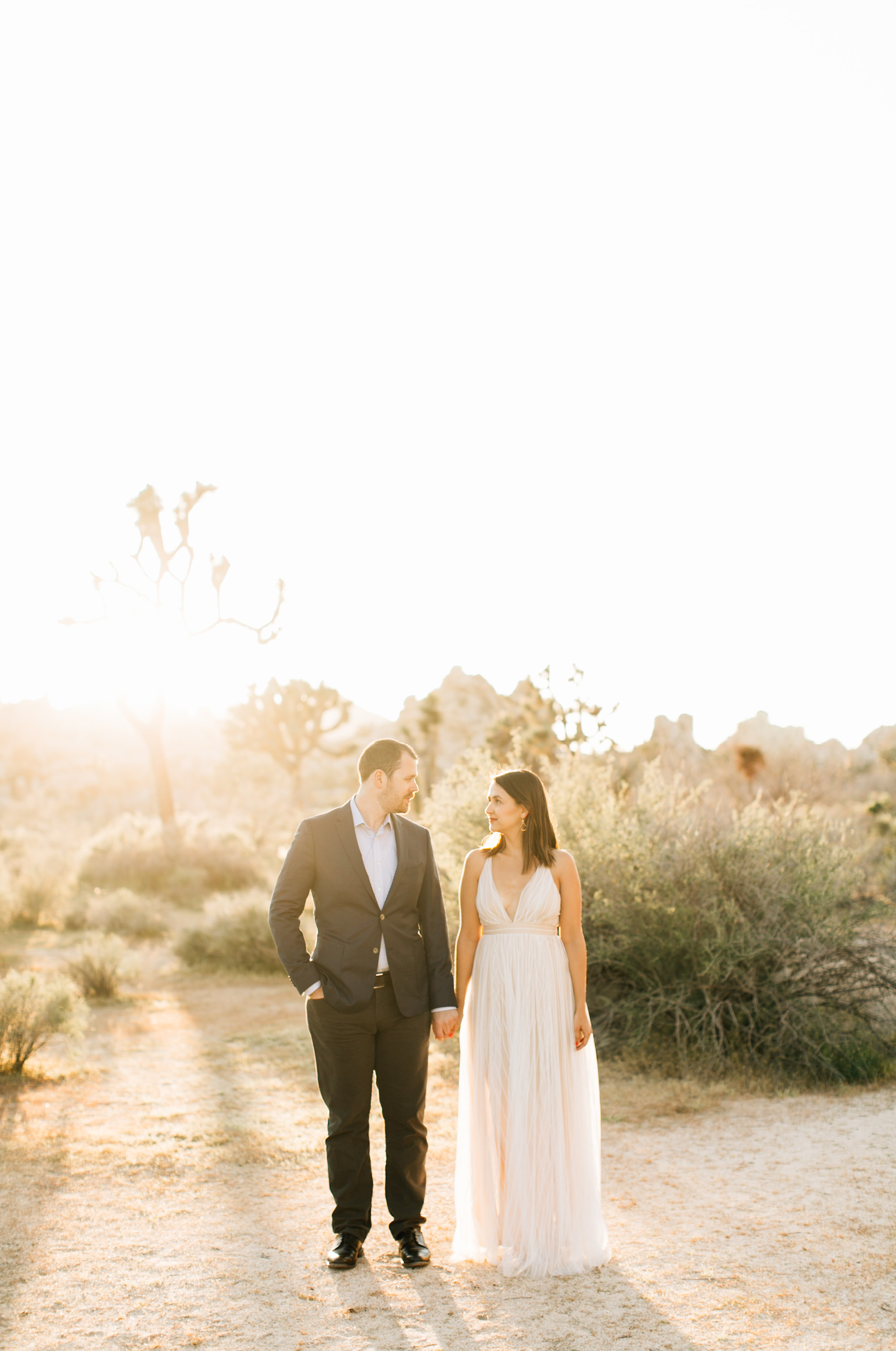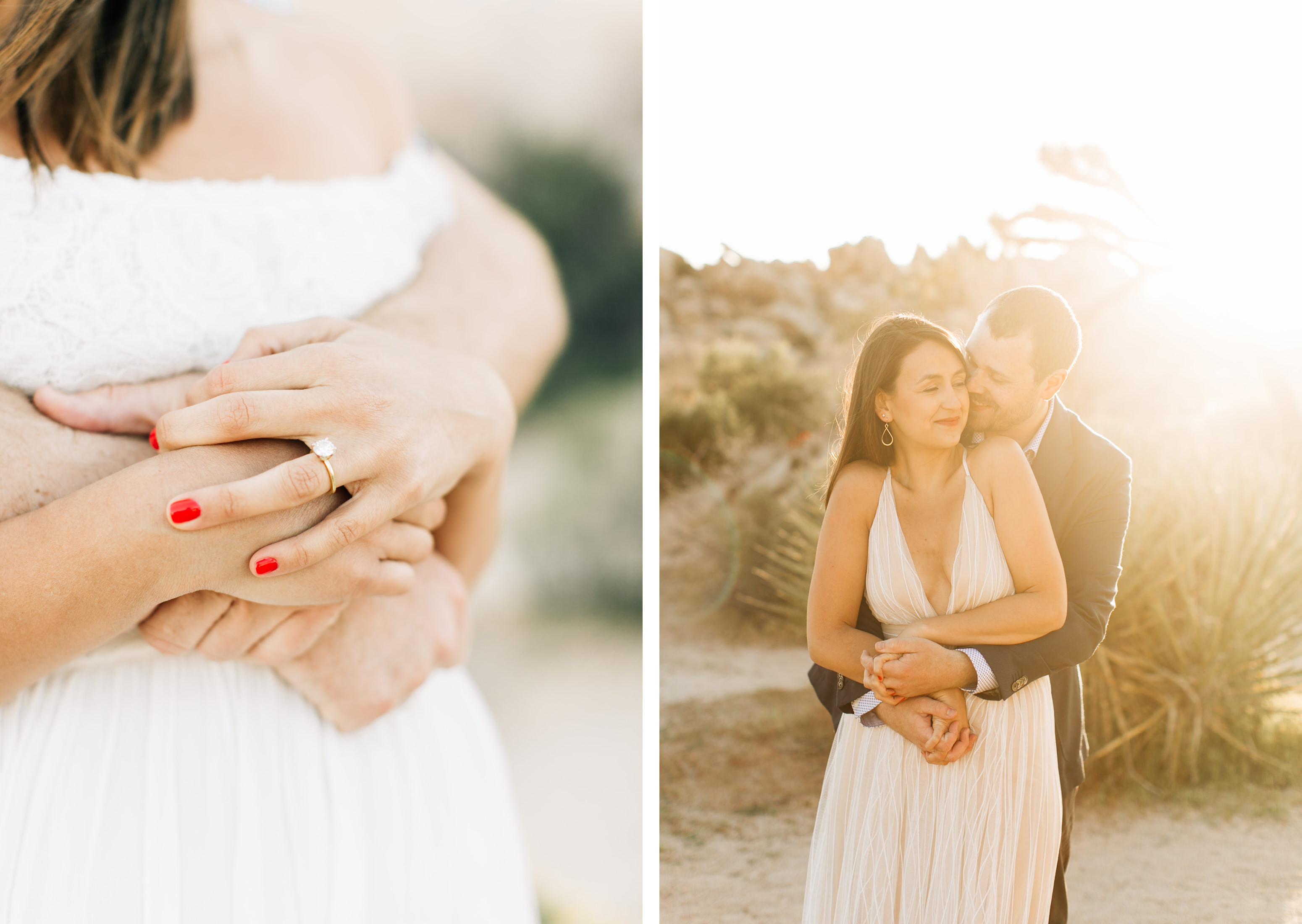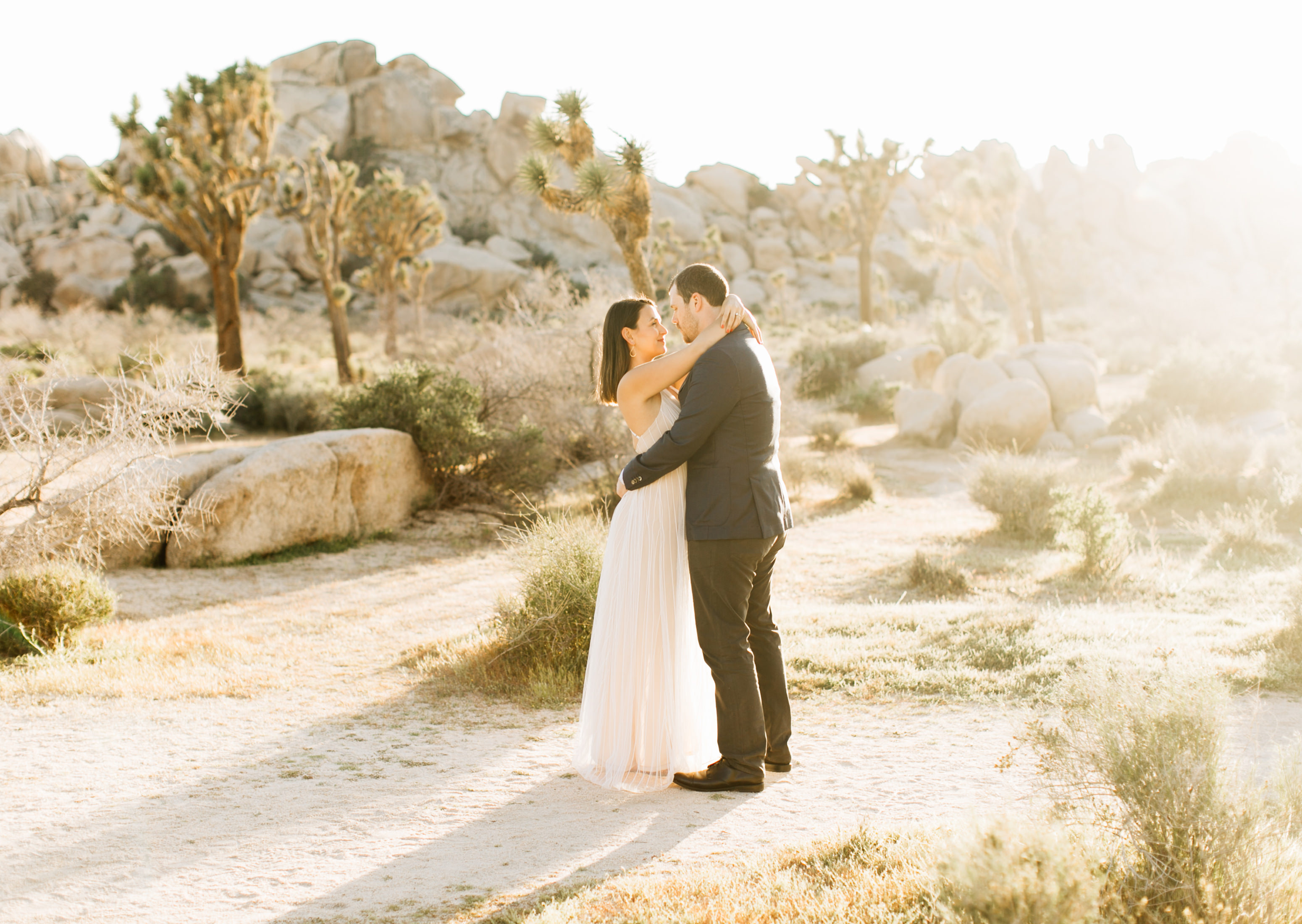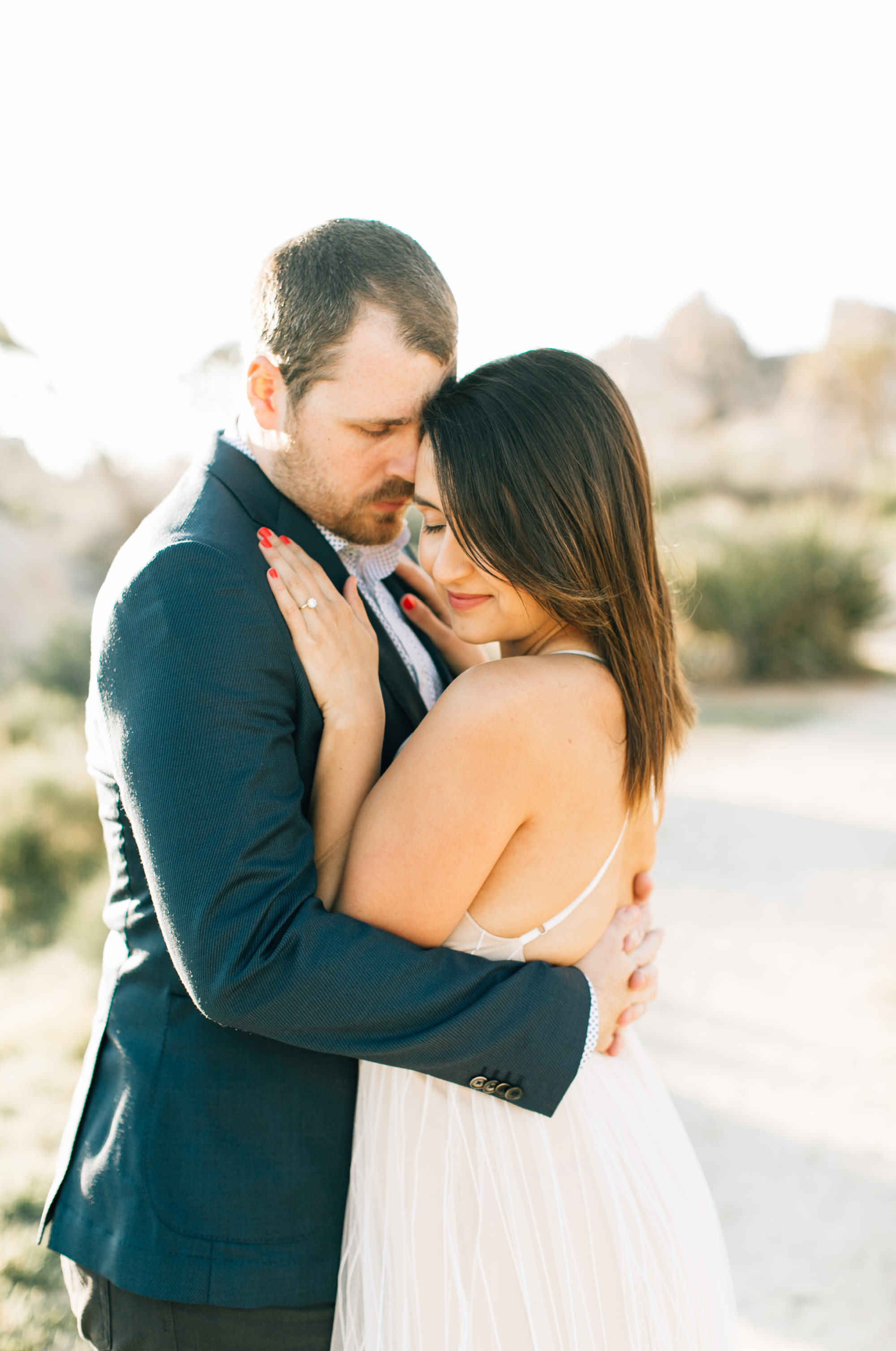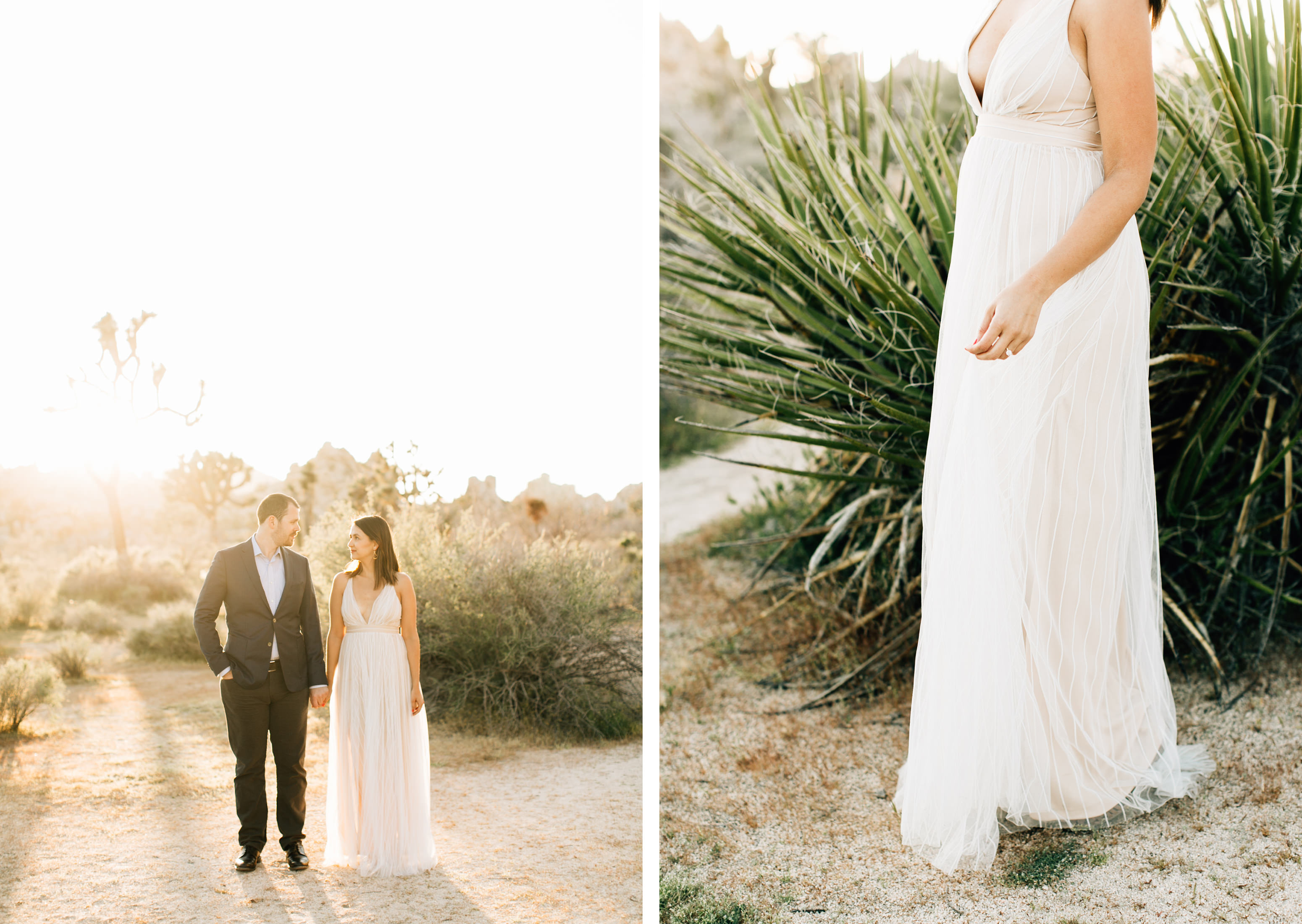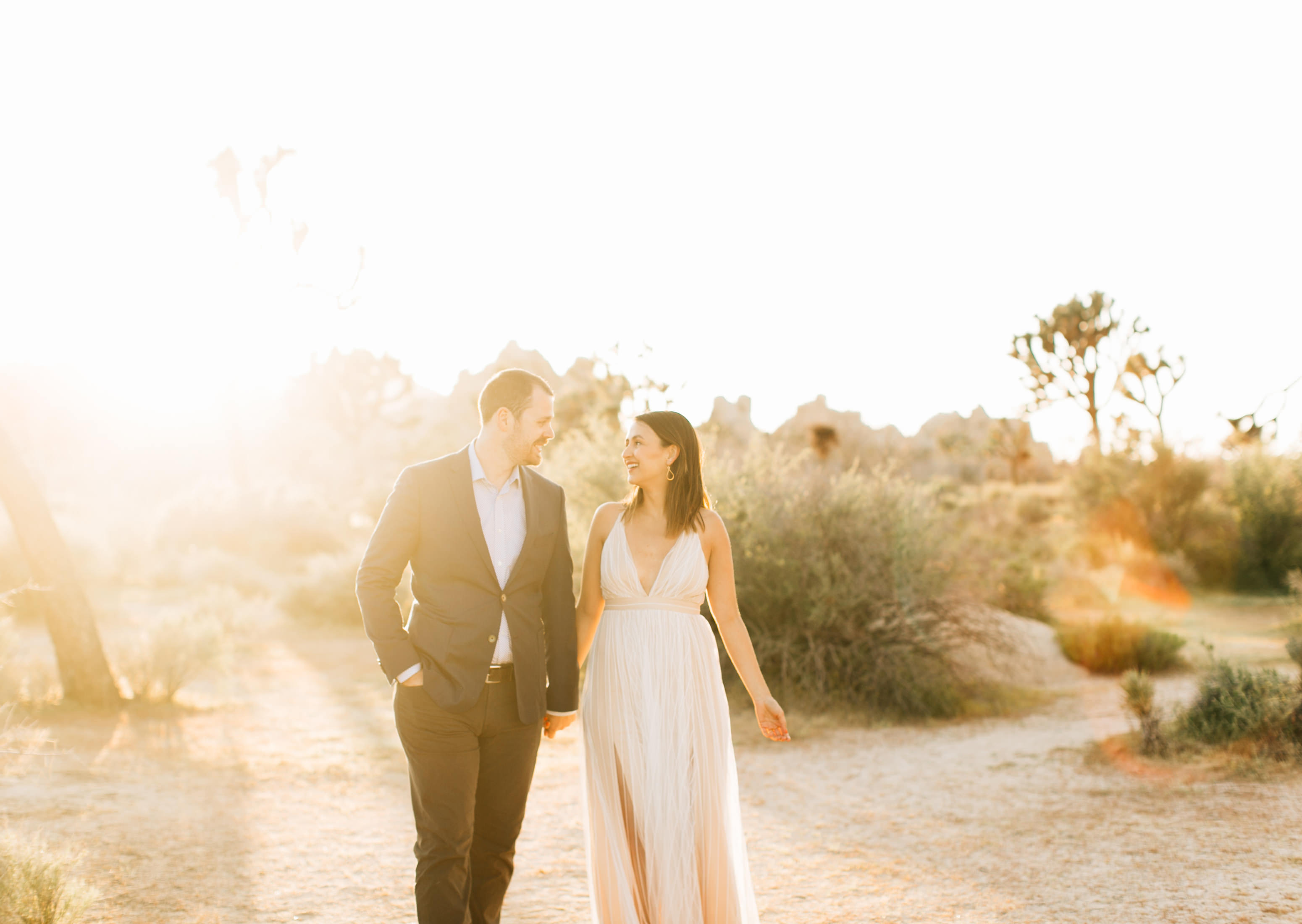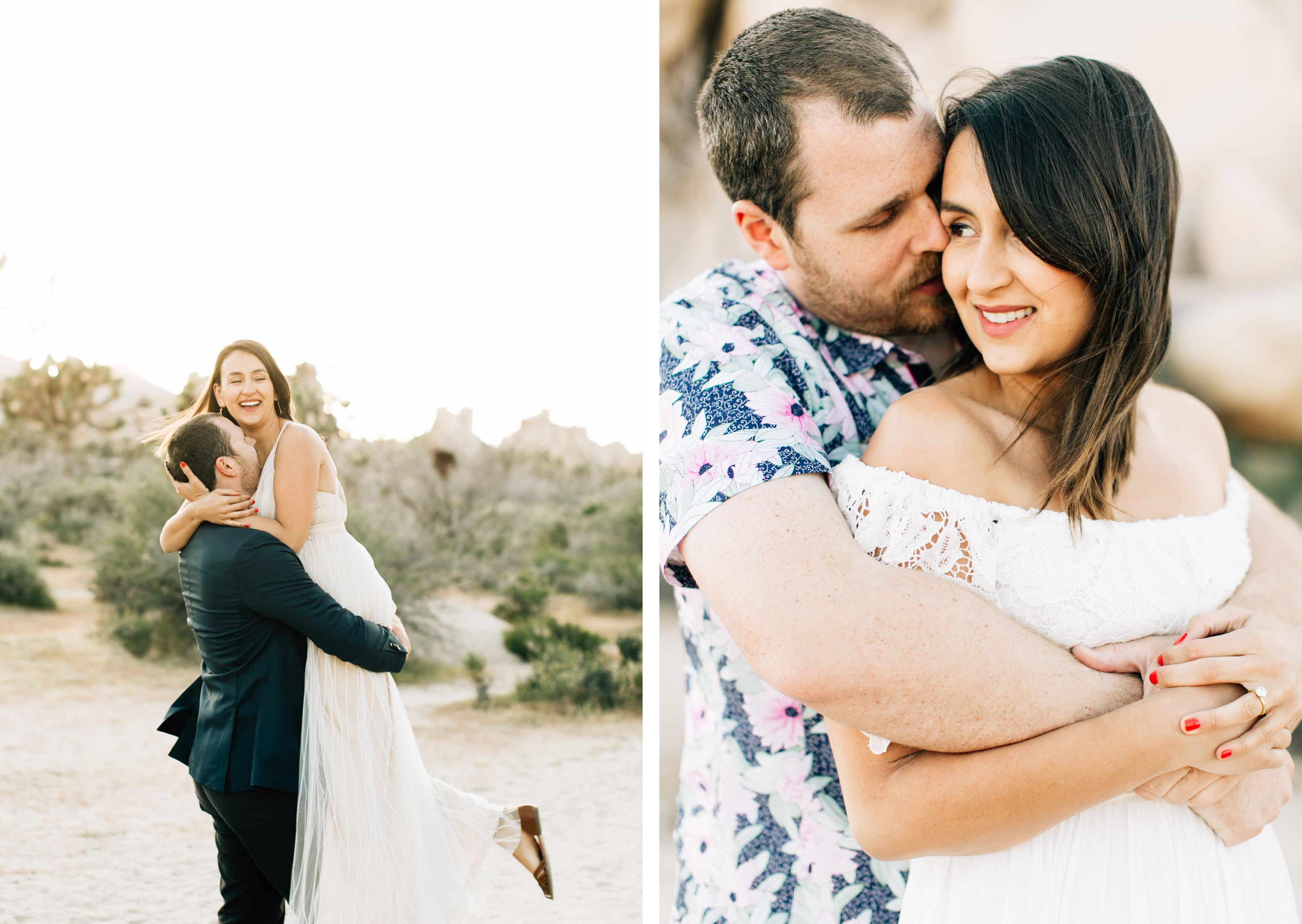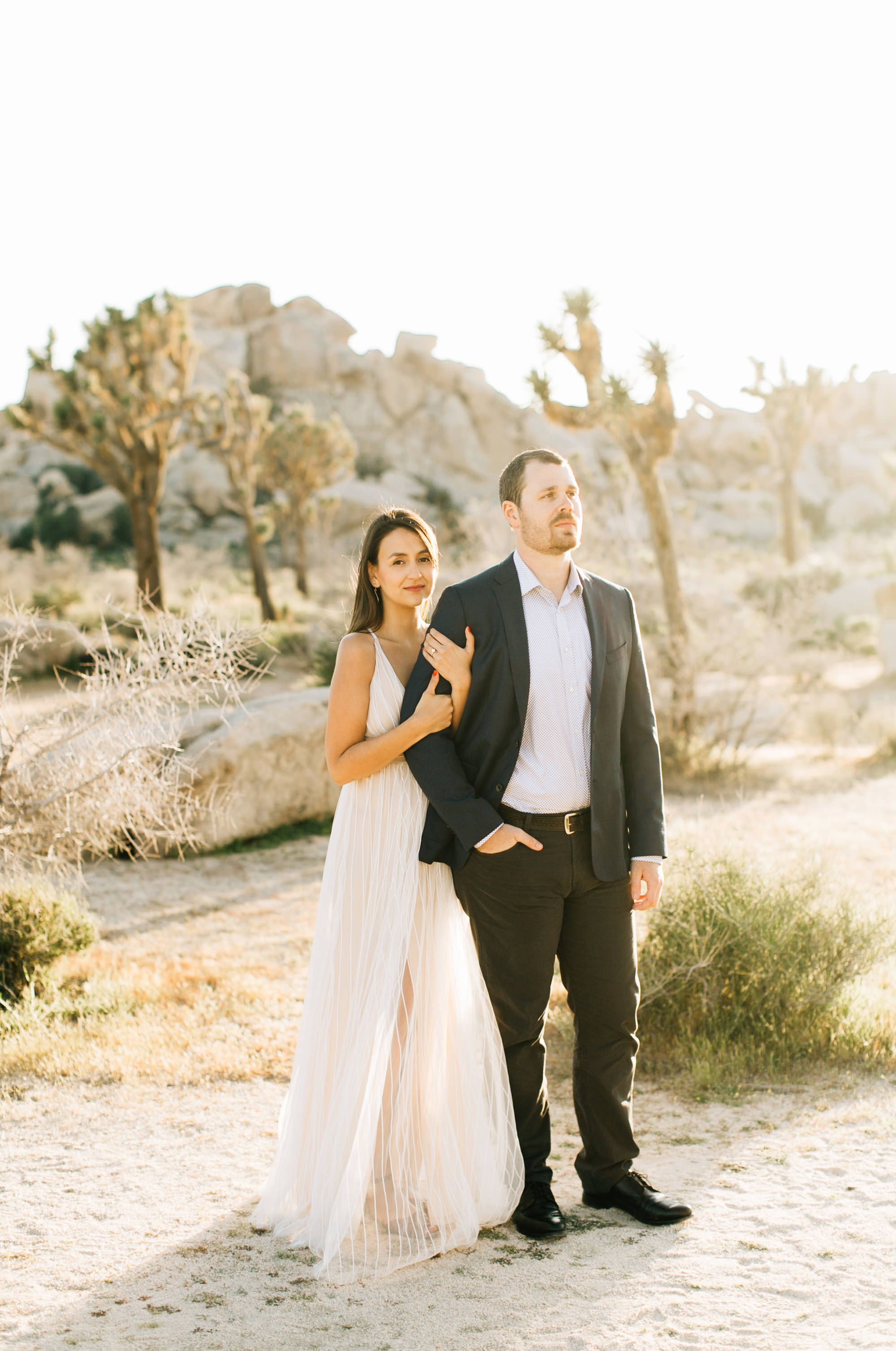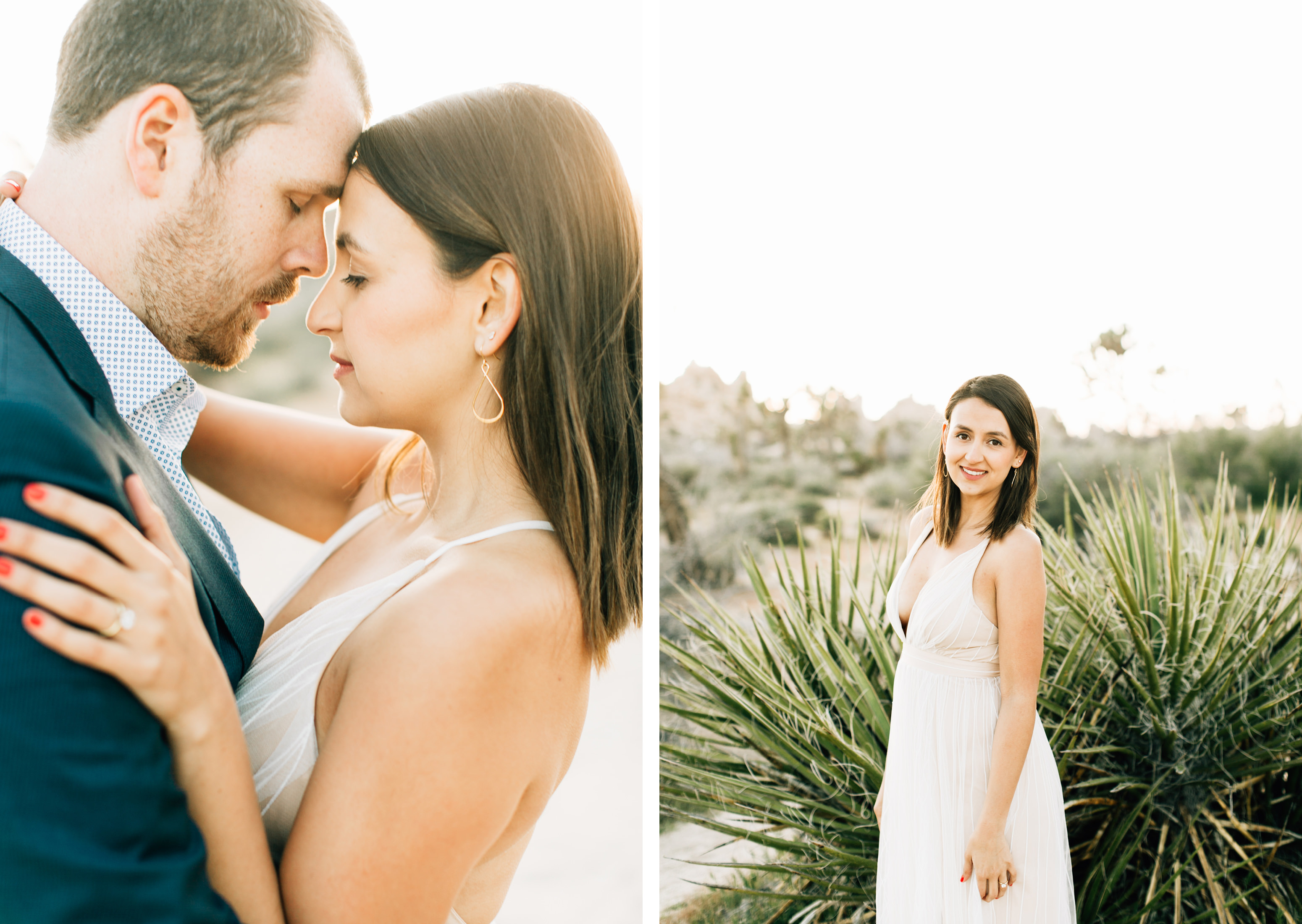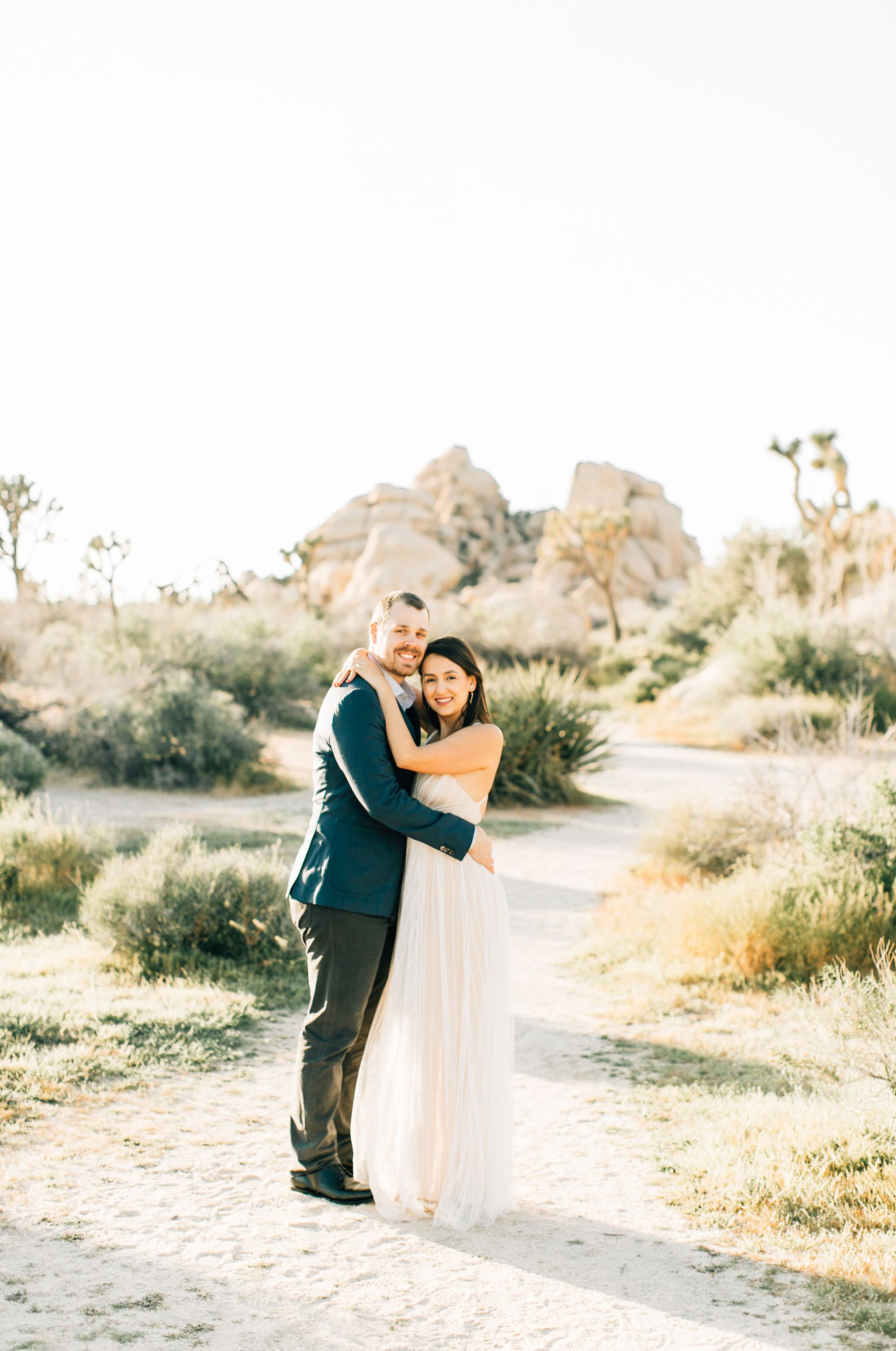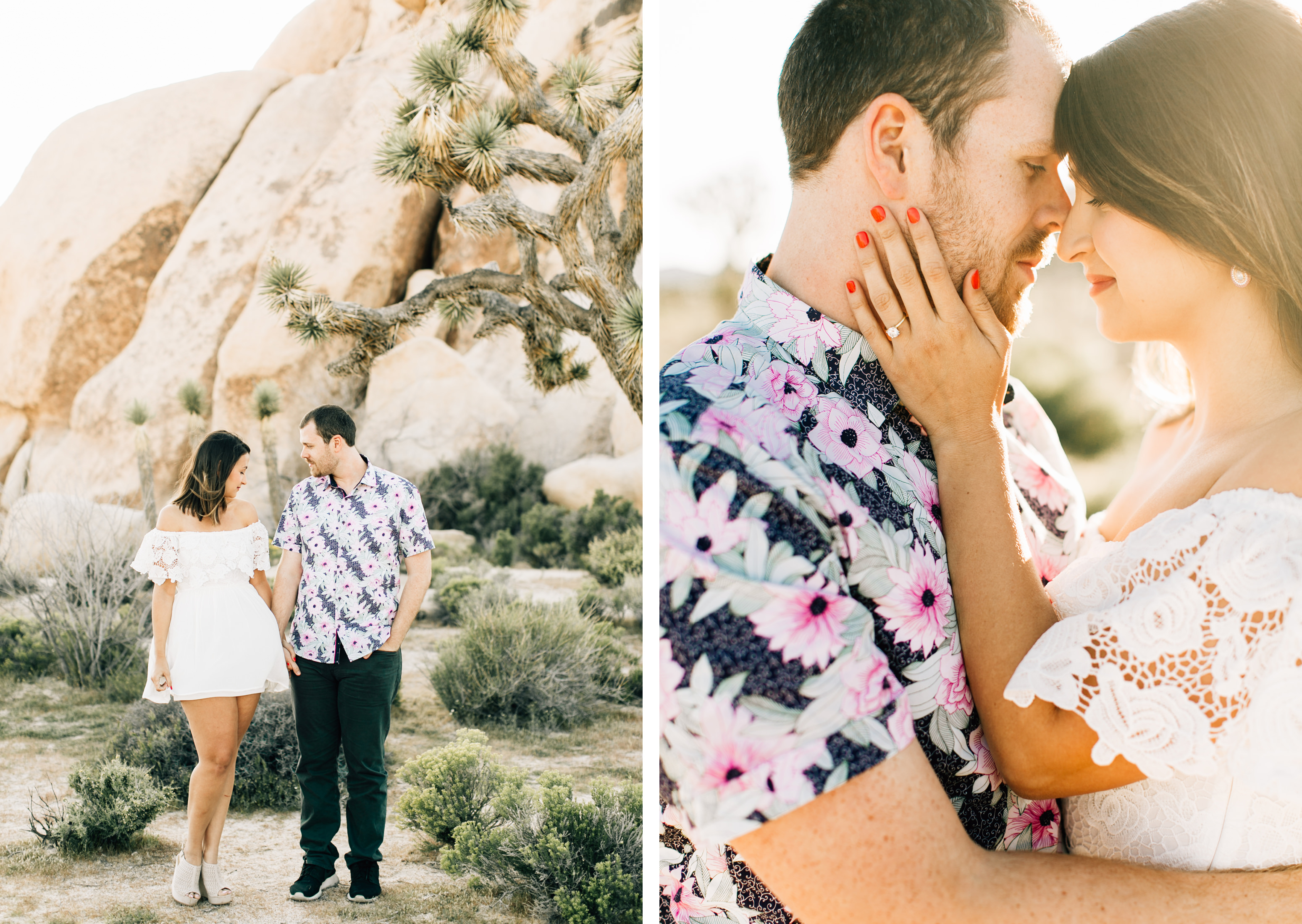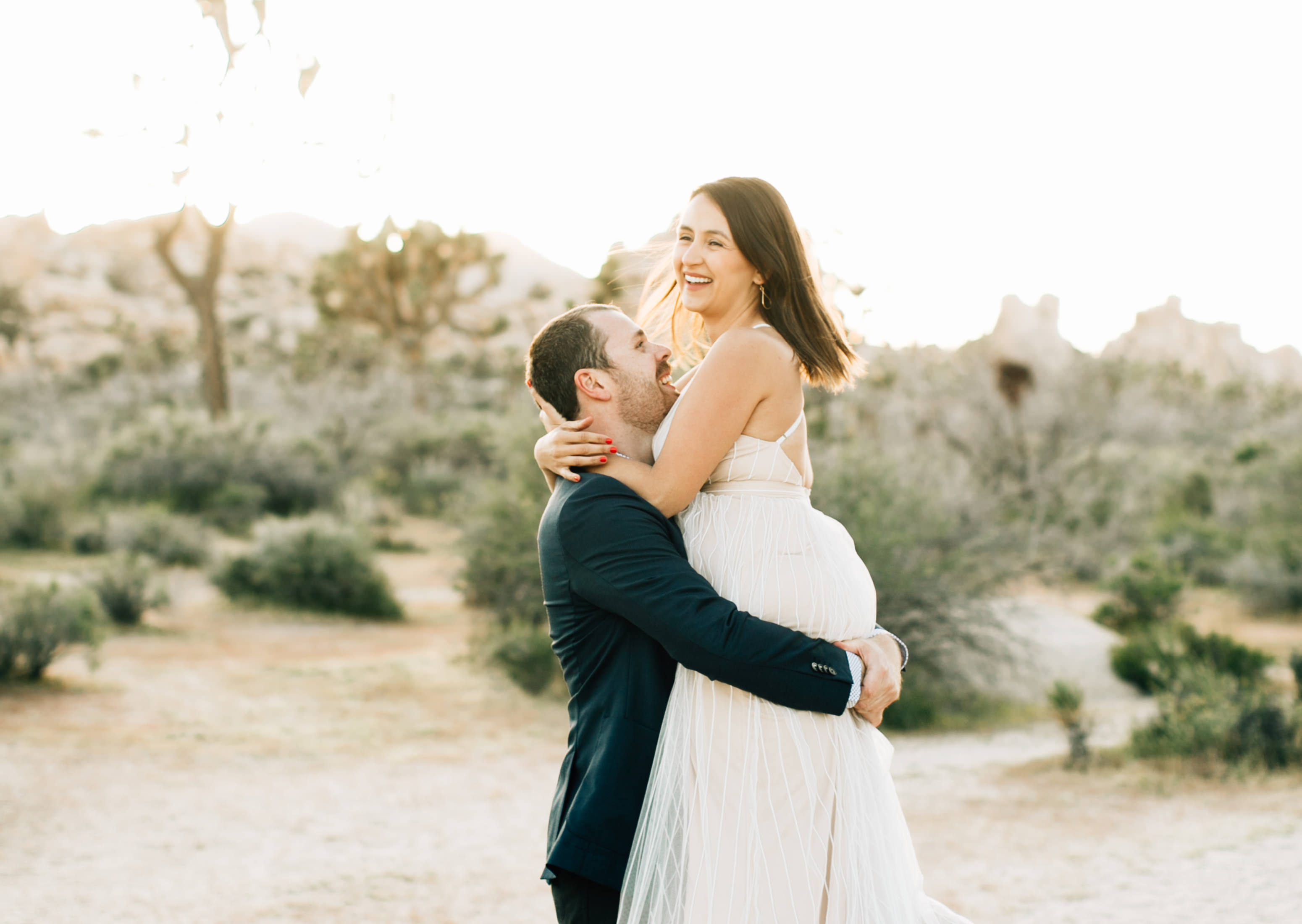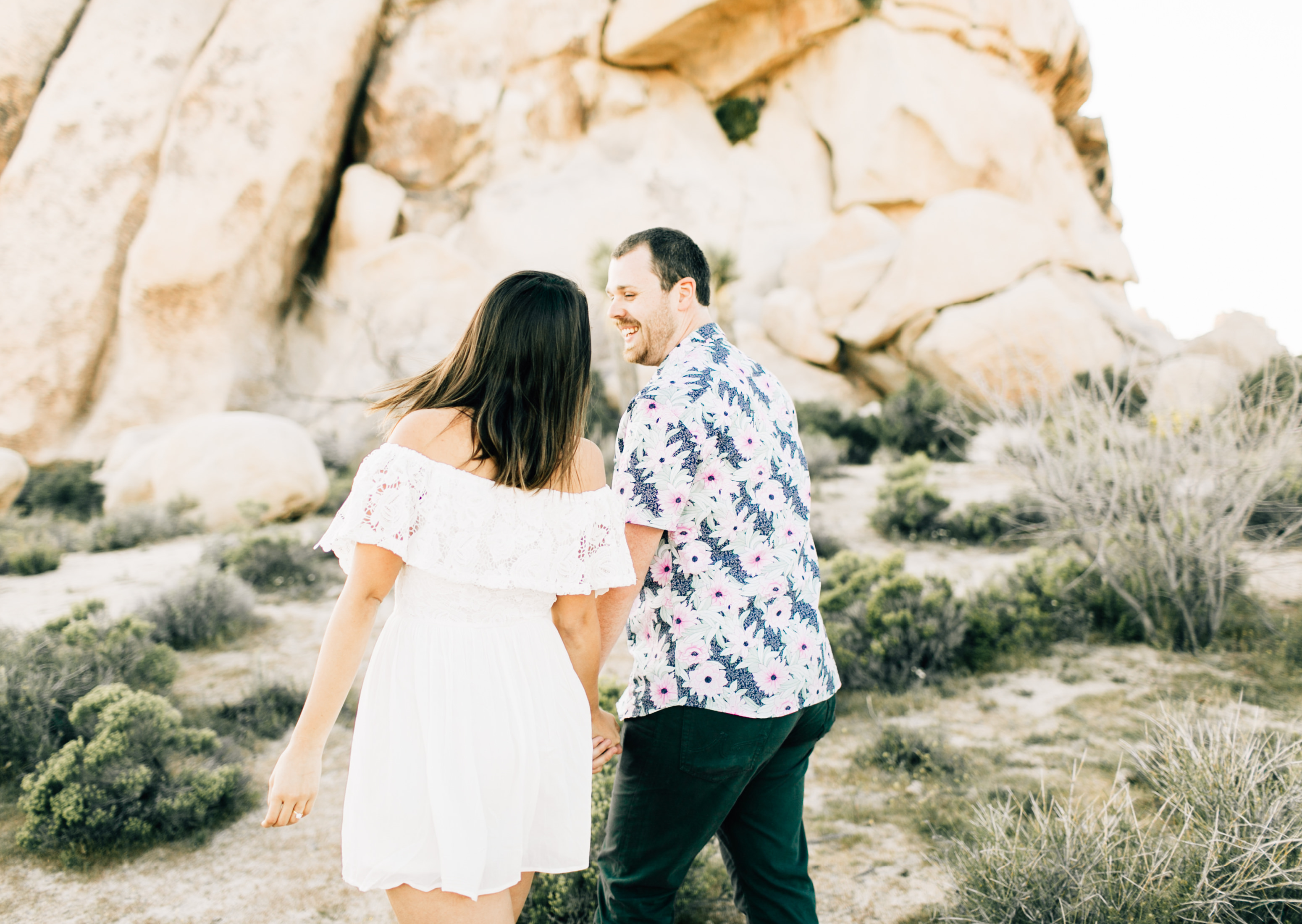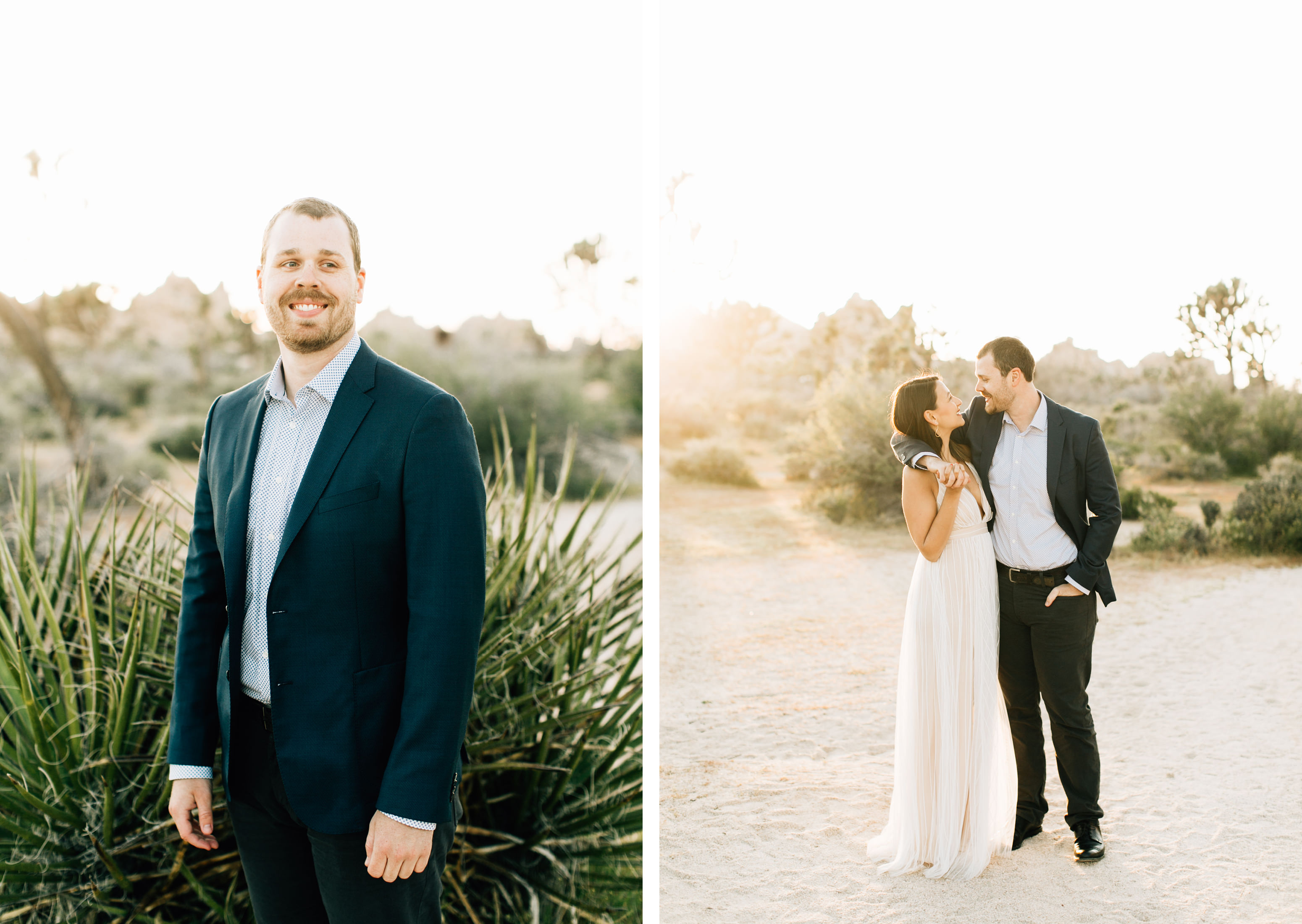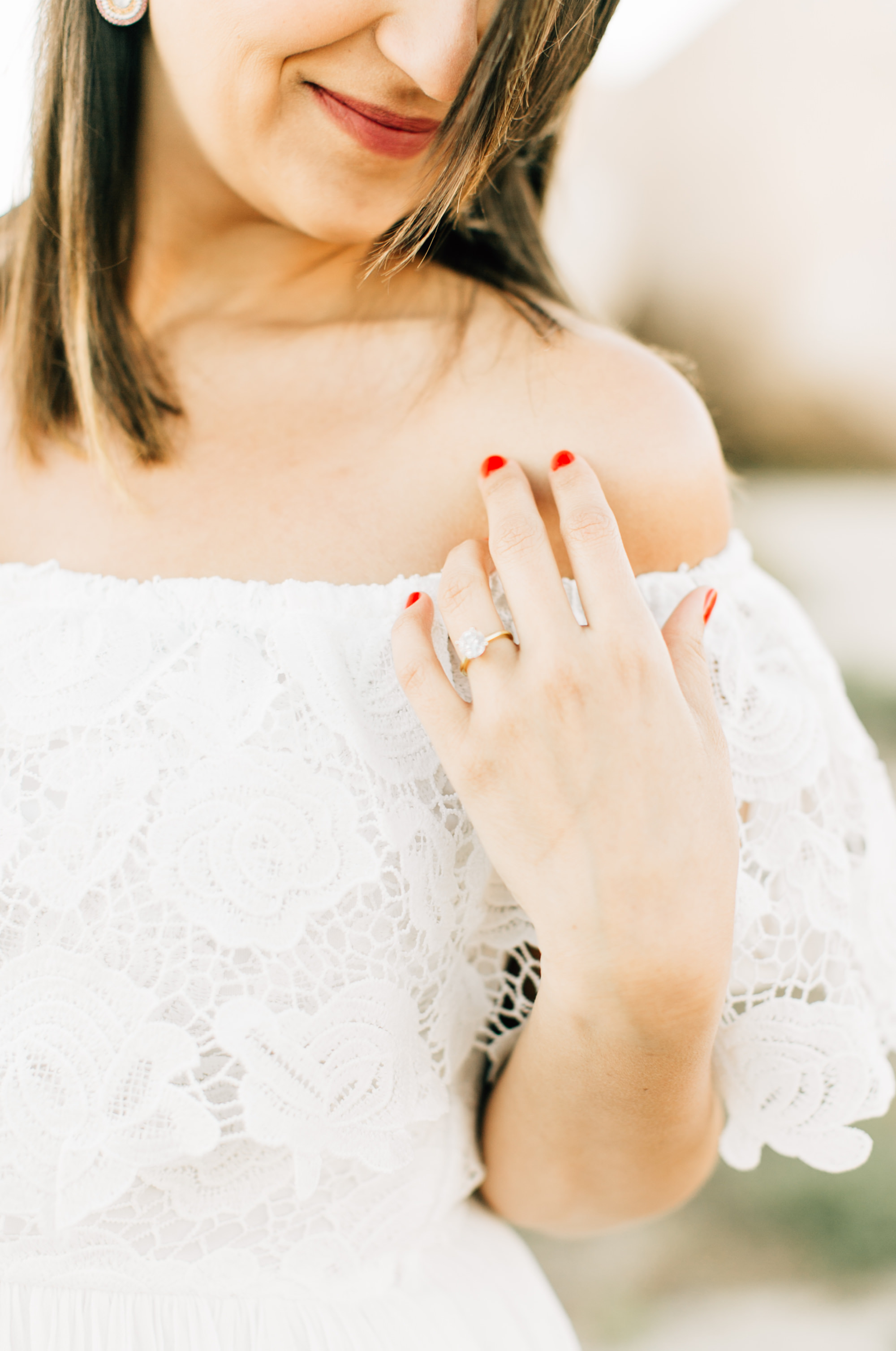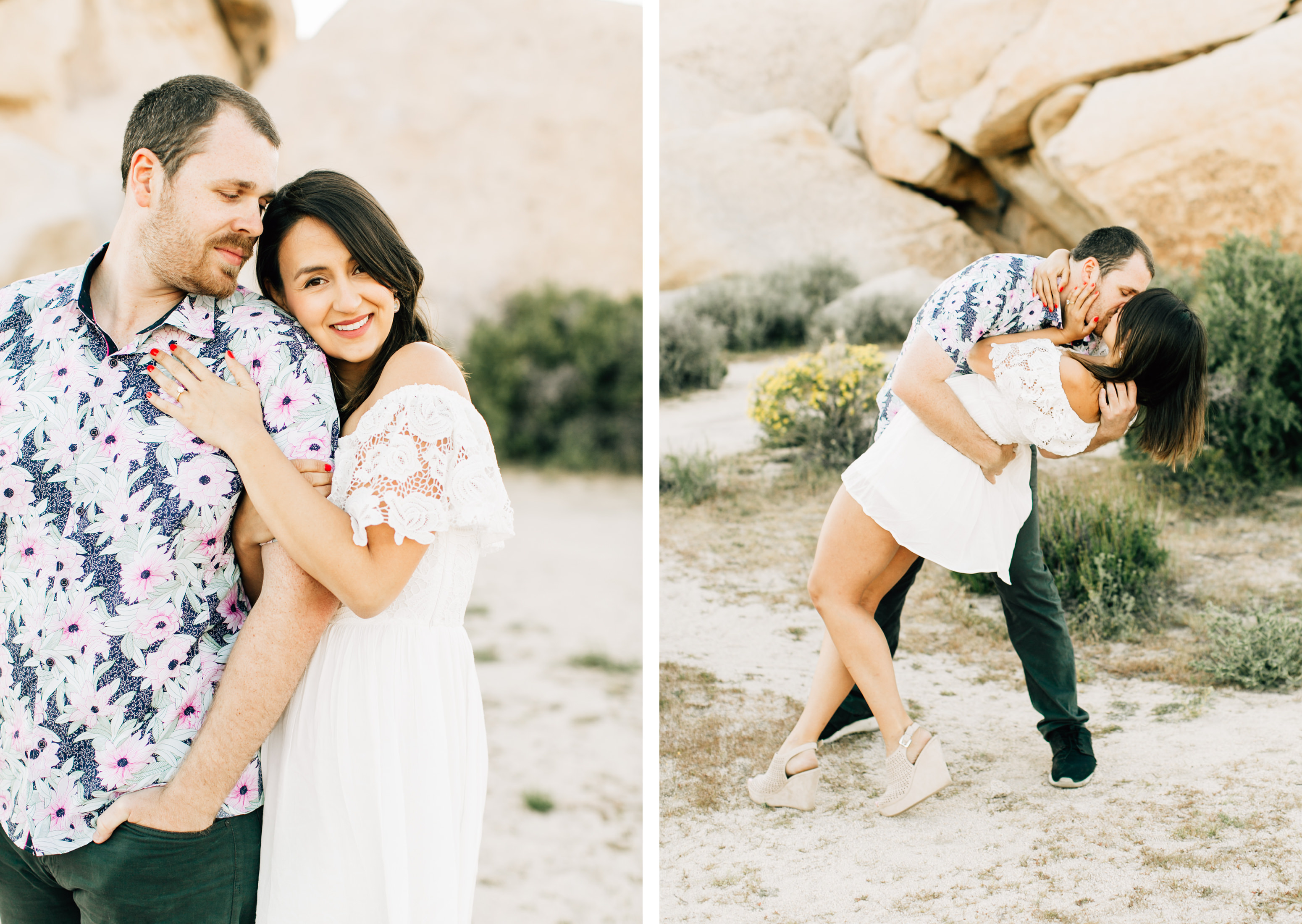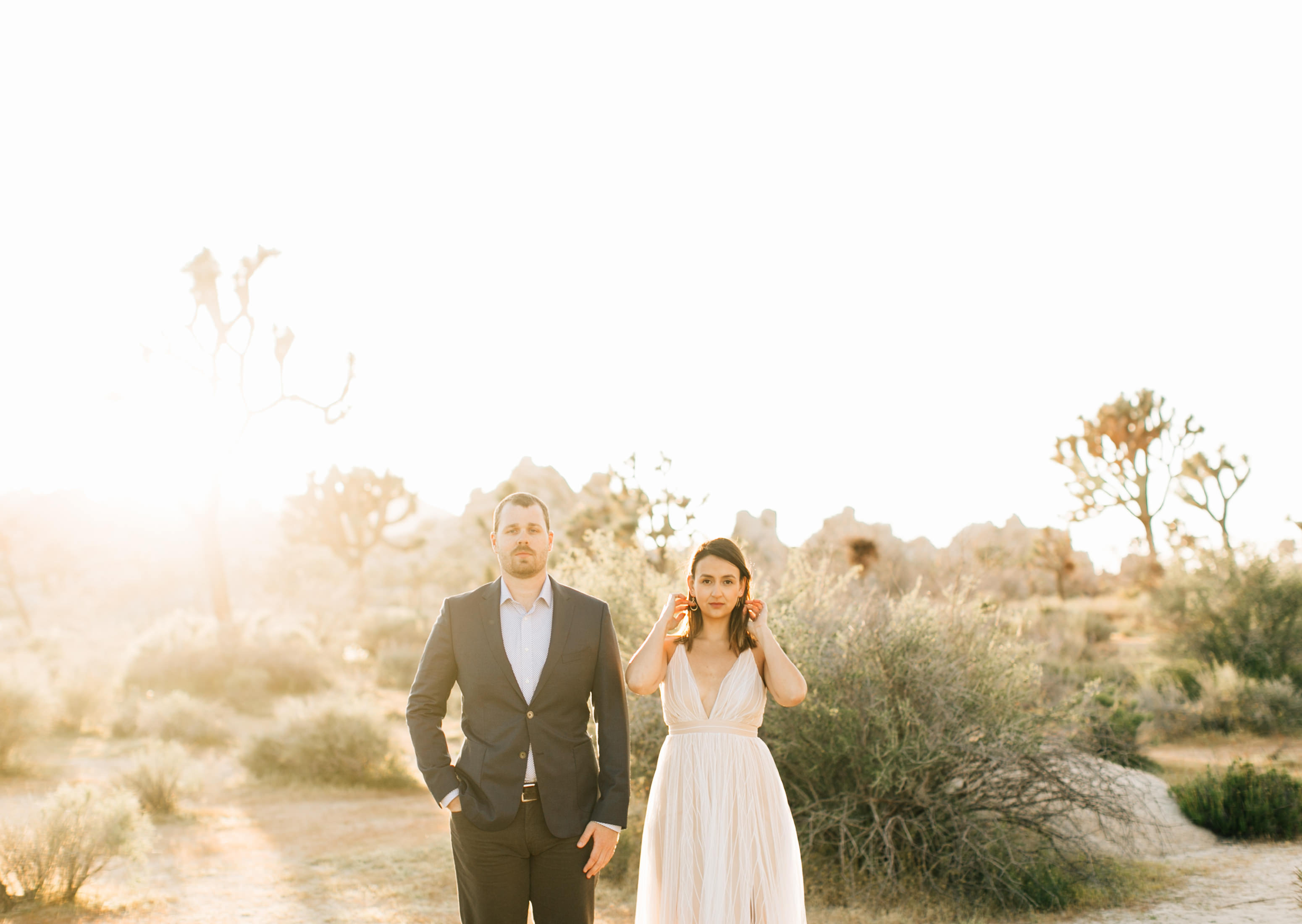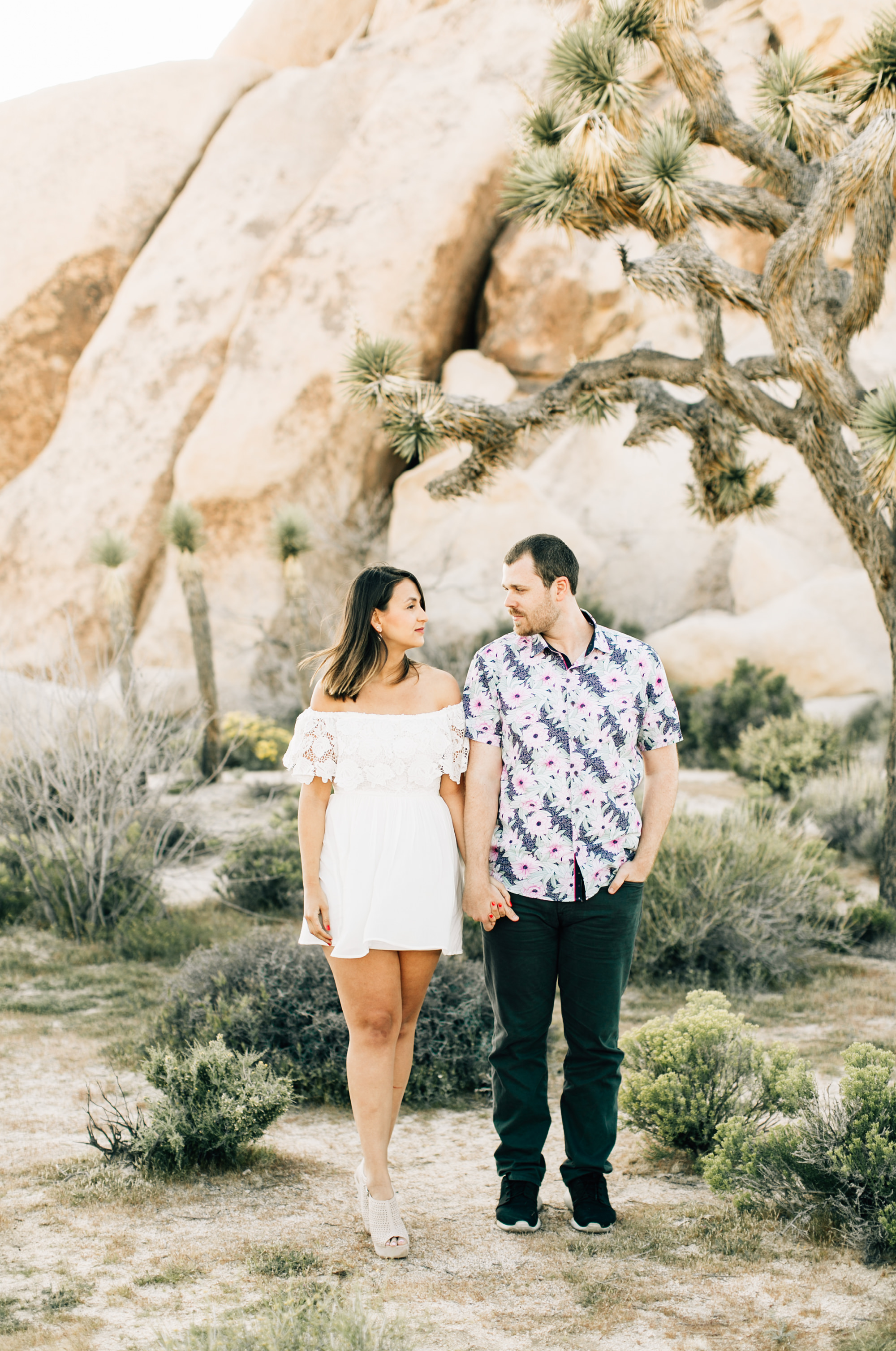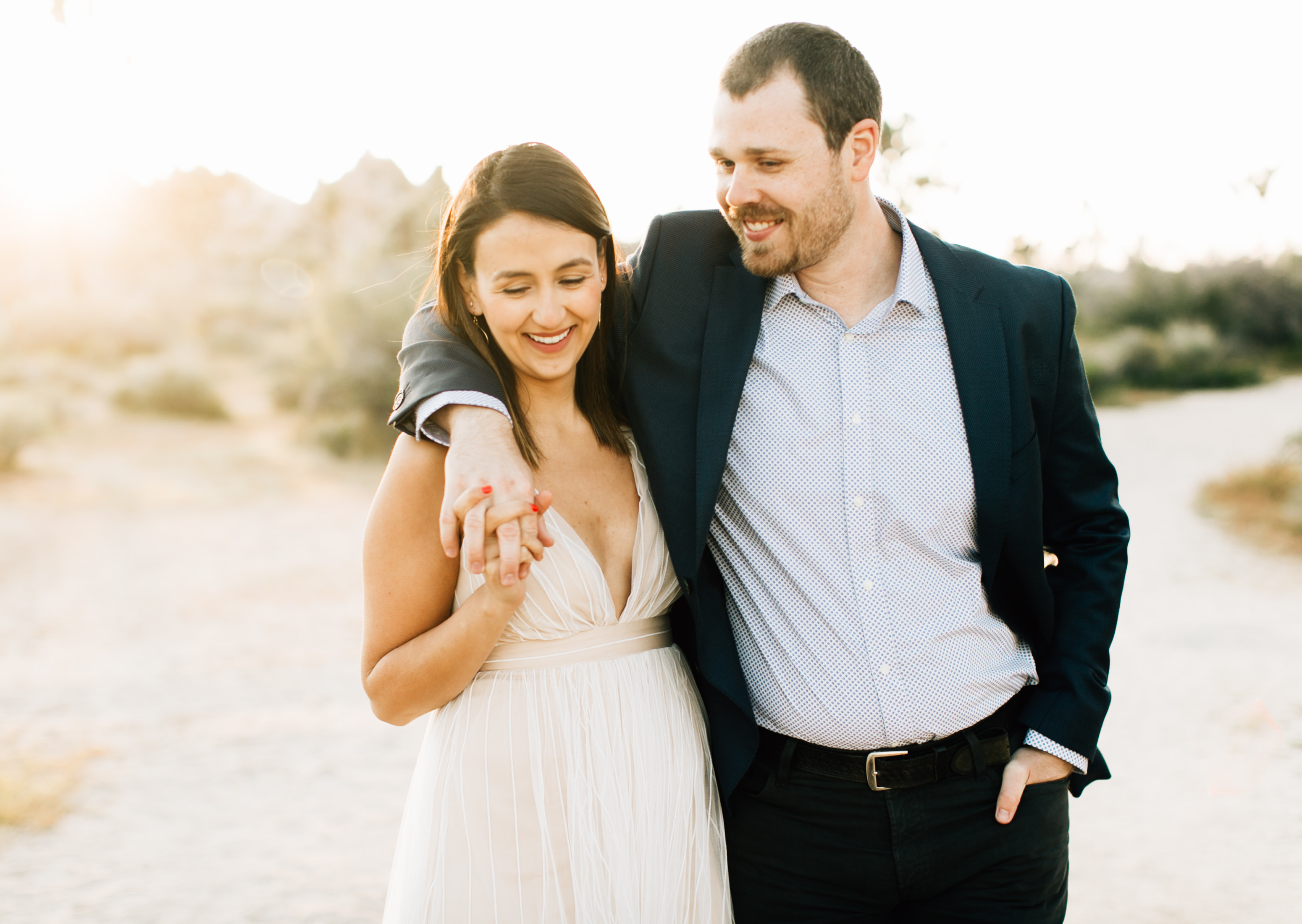 While doing some organizing on my computer the other day I stumbled across this sun soaked Joshua Tree engagement session with Laura and Brendan from last spring and realized I never shared it on my blog! So naturally I got a little distracted and ended up creating a small post of the highlights from their session.
Two elements from this engagement session that really stuck out to me is all of that yummy golden light and Brendan and Laura's outfit choices. A lot of people ask me what to wear to engagement sessions and I basically describe exactly what these two wore. You'll notice they have two looks. One feels more casual because of Laura's short dress paired with the floral button down on Brendan, while the other look is clearly more formal with the floor length dress, blazer, and slacks. Casual for women seems to be more of a challenge but I want to remind you that casual doesn't have to mean jeans and a top for ladies. In fact, I always recommend a dress or skirt for a casual look because these are engagement portraits and you still want to look and feel a little bit more done up than you normally would. I also lean towards these looks because my style of shooting is light, bright, and romantic, and believe it or not the outfits can play a big role in creating that look in your pictures! So go for a shorter dress, patterns, or layers to add a casual vibe to an outfit!
And can I just say I feel like it's been FOREVER since I was last out in the desert. For a while I was going every month to either Joshua Tree or Palm Springs and, whoa that was a serious drive, but I miss being out there. And that sun. Can we just take a minute to appreciate that golden hour goodness in Joshua Tree? Amazing.
Needless to say, next year I hope to make it back out to the desert for engagement sessions, free spirited elopements, and maybe even a wedding!! There are some truly amazing wedding venues in the Joshua Tree area like Rimrock Ranch, The Ruin Venue, and Sacred Sands for those of you who vibe with the desert and want to celebrate your big day in a remote location.
Save