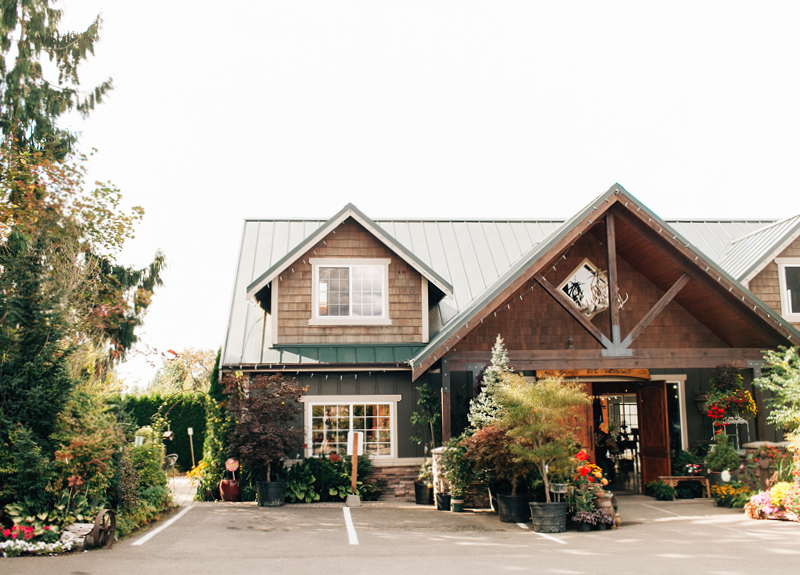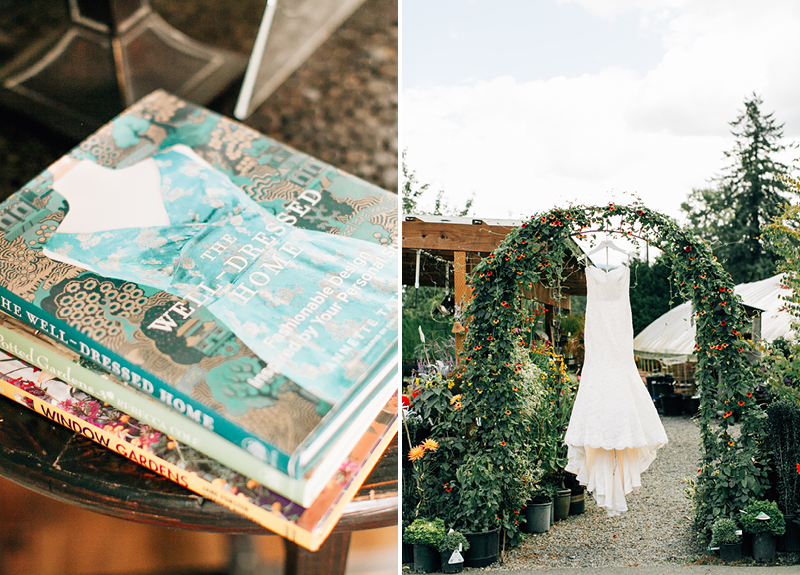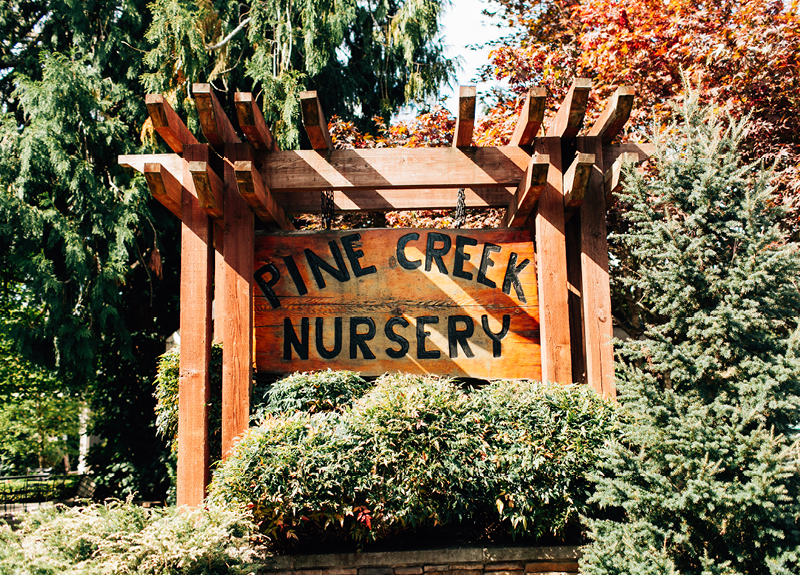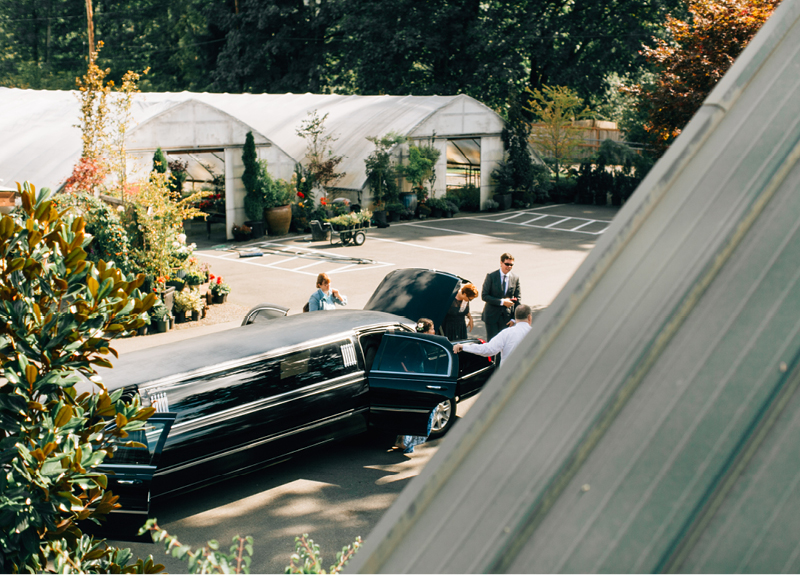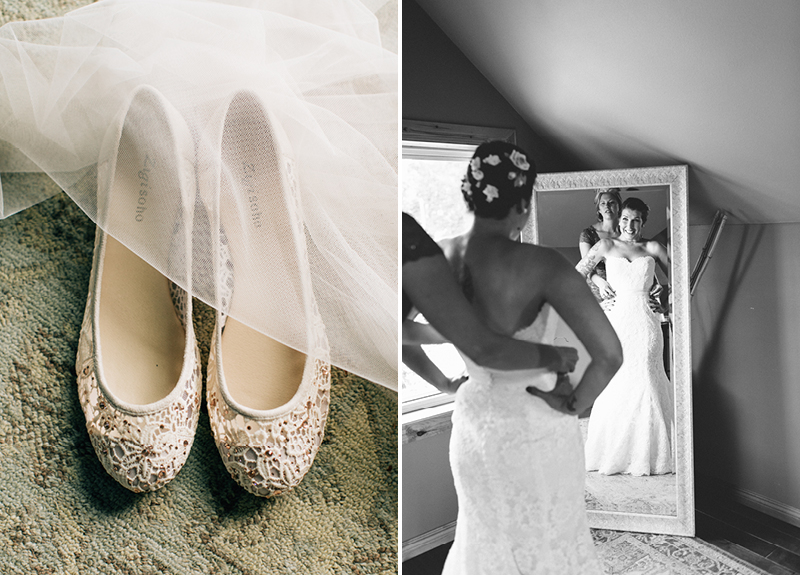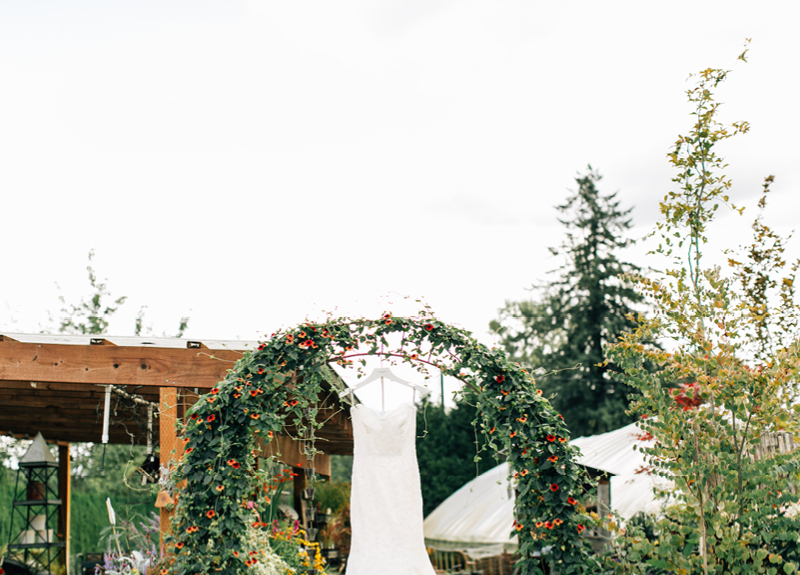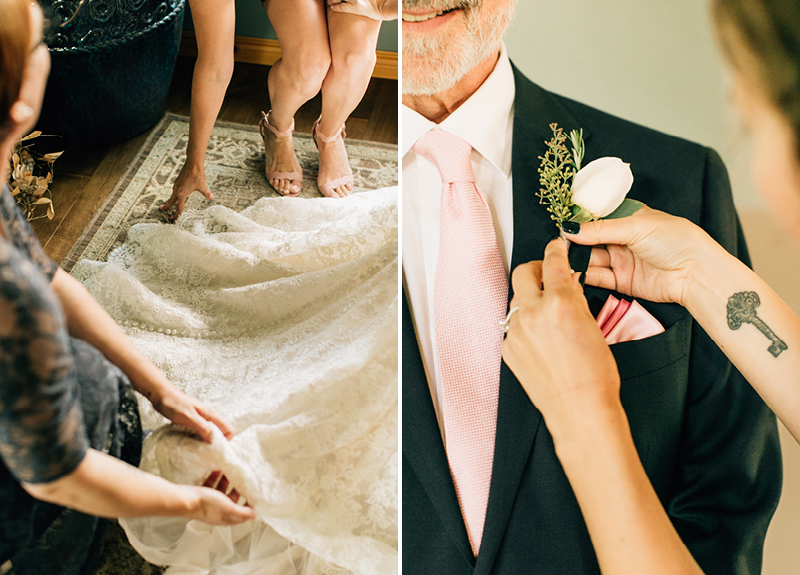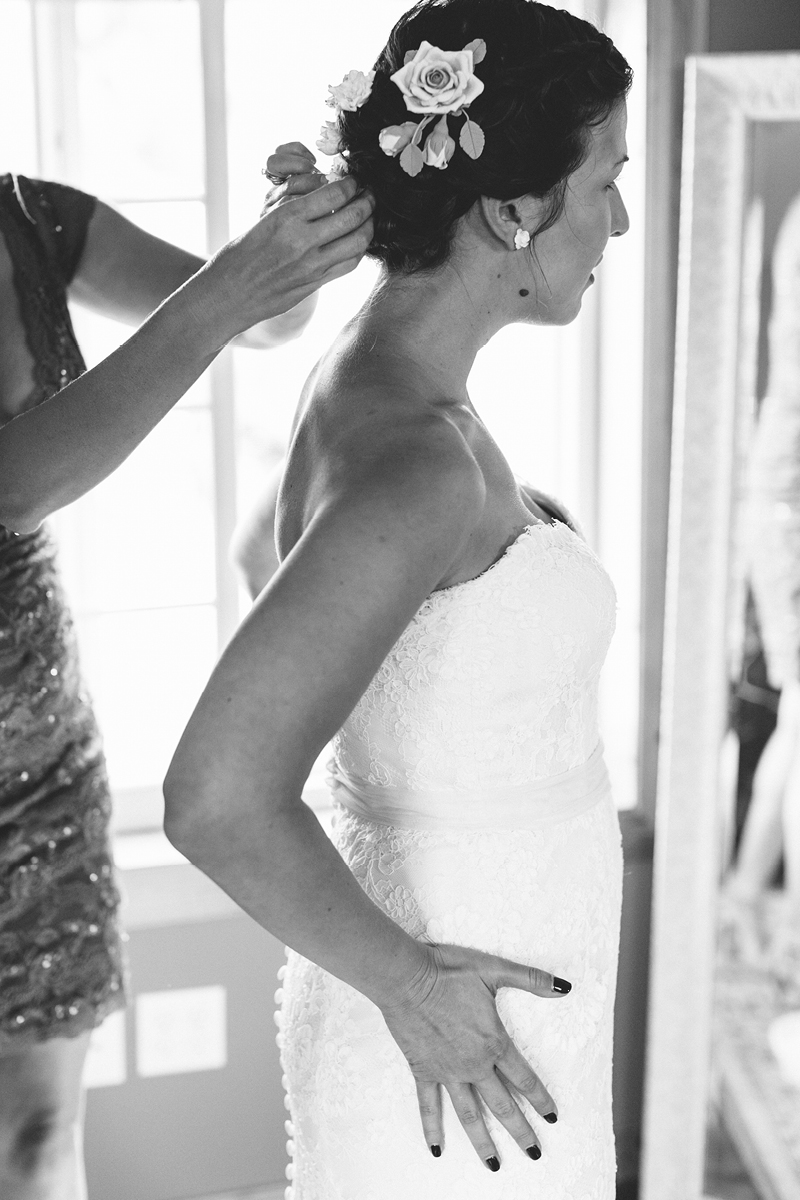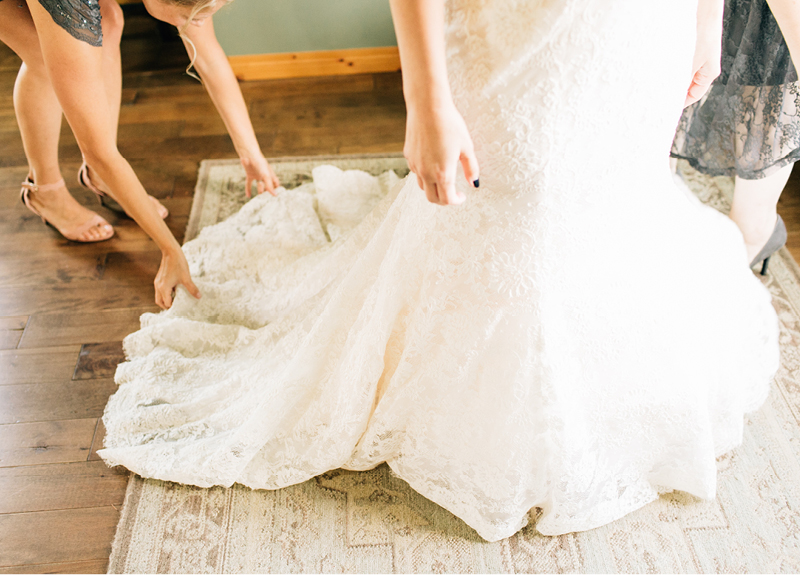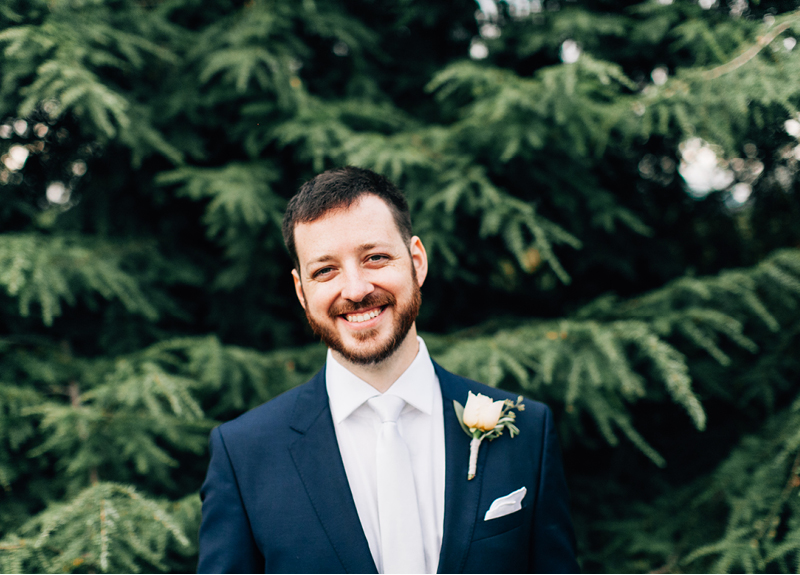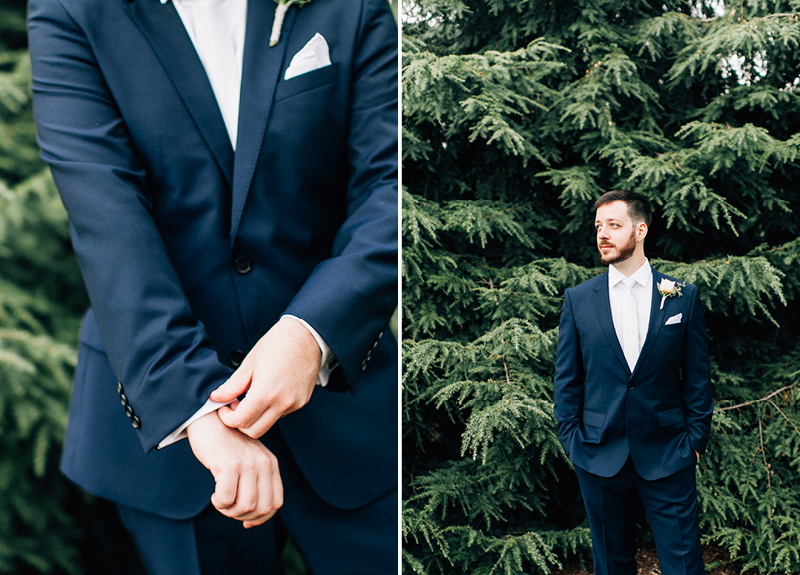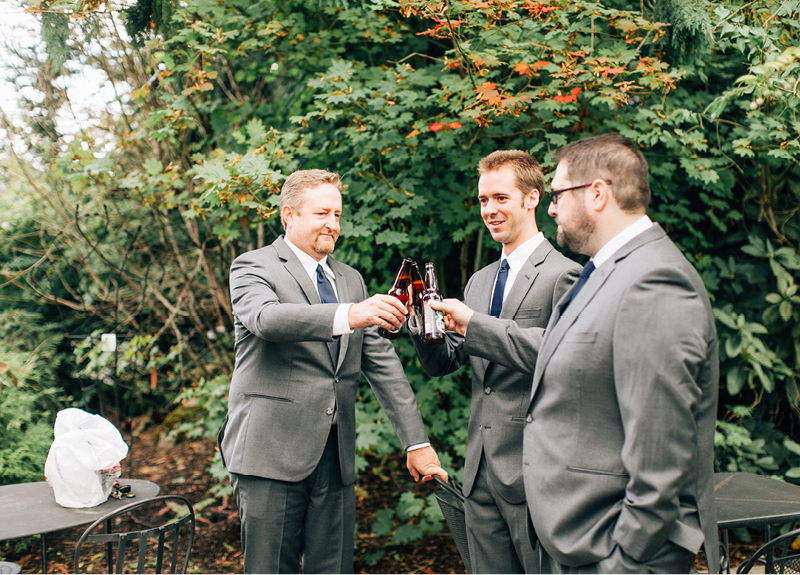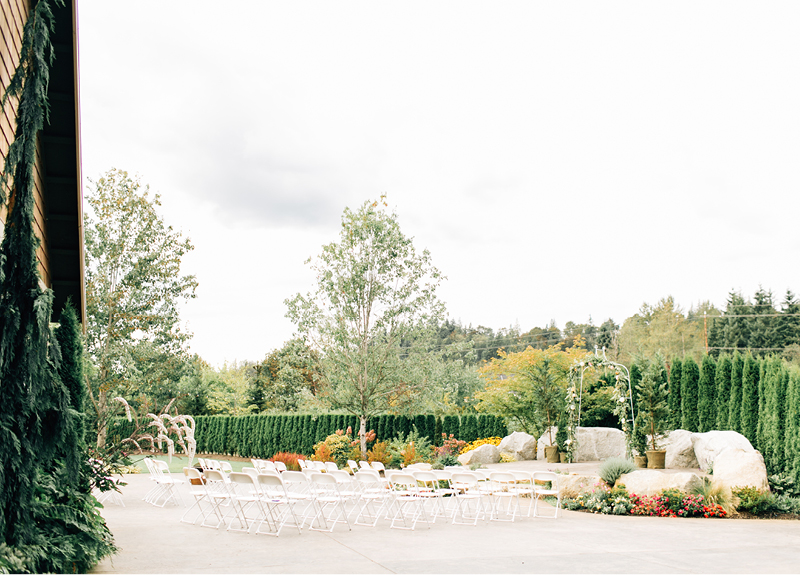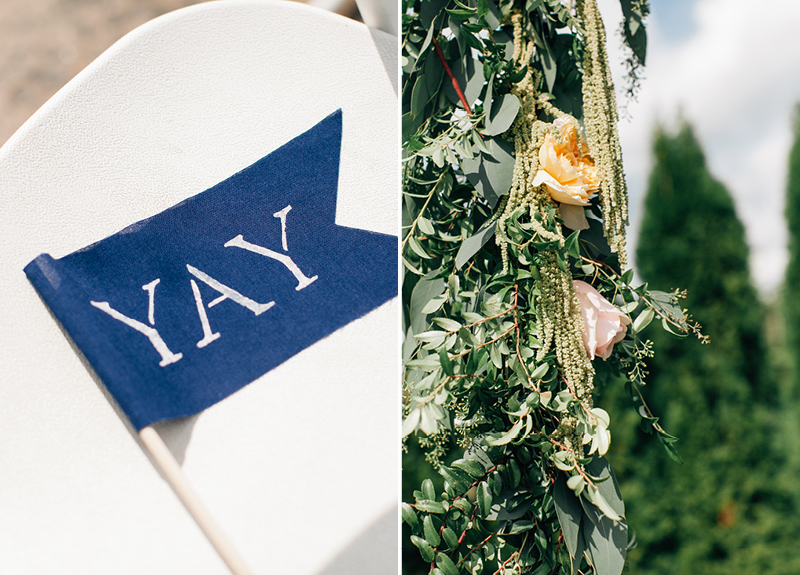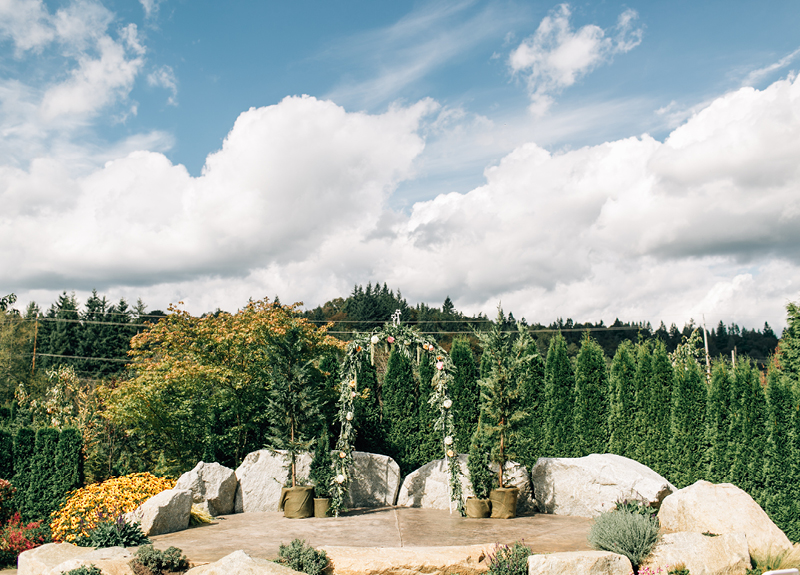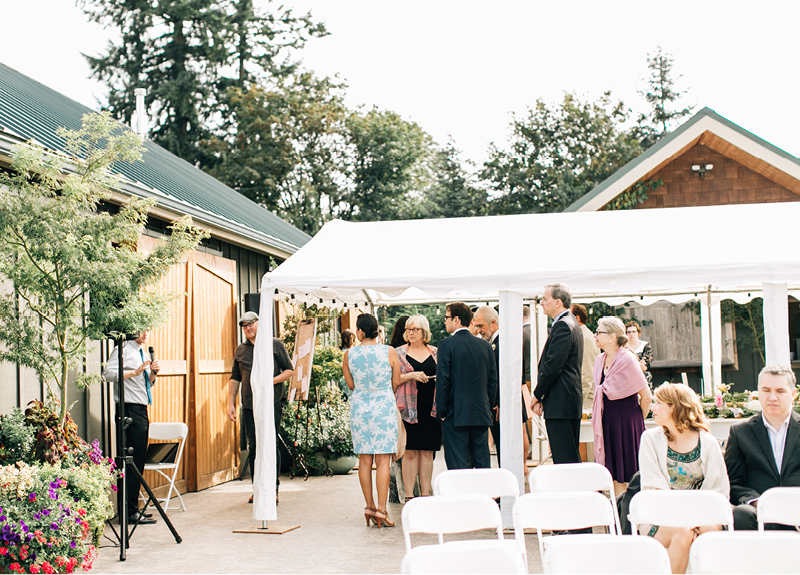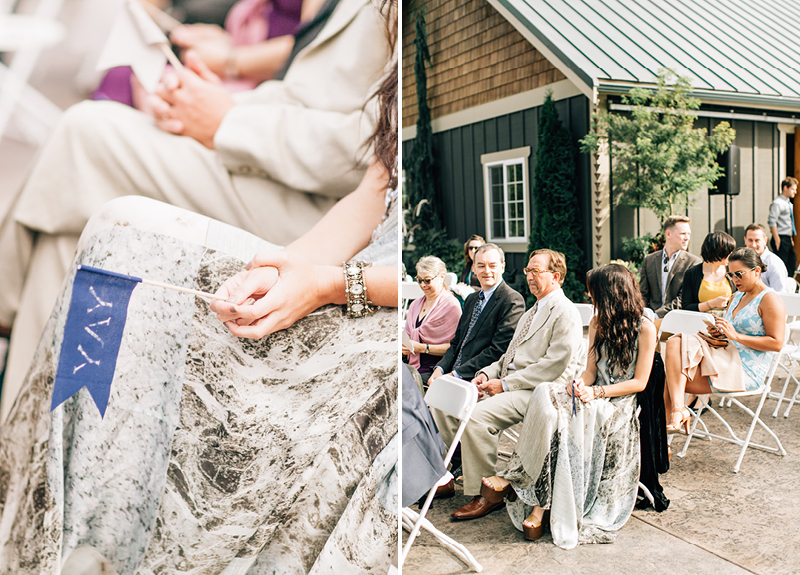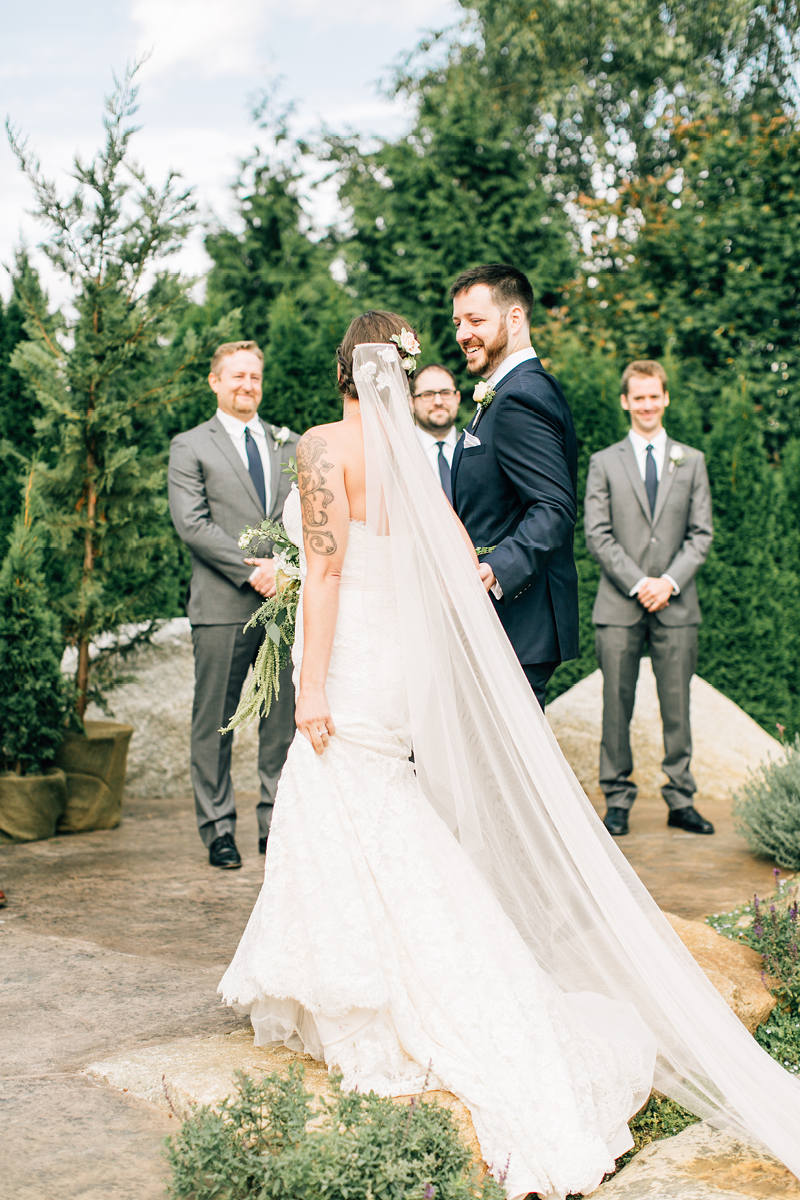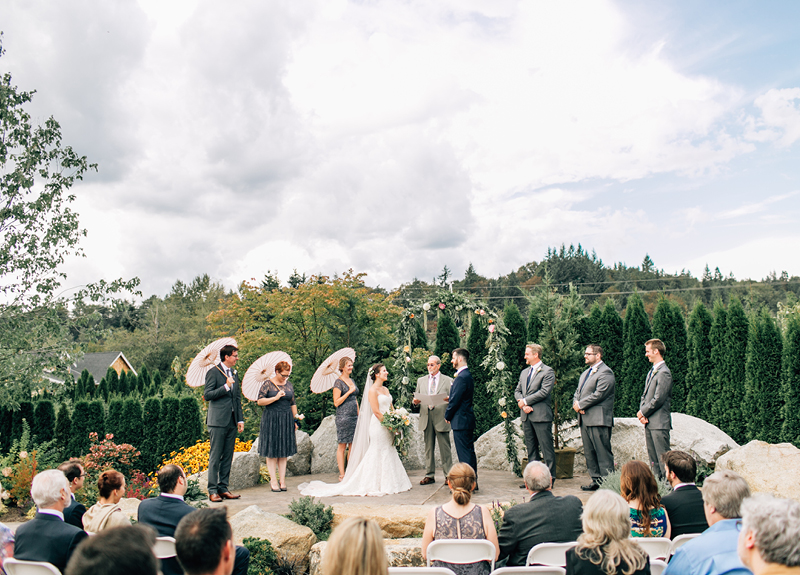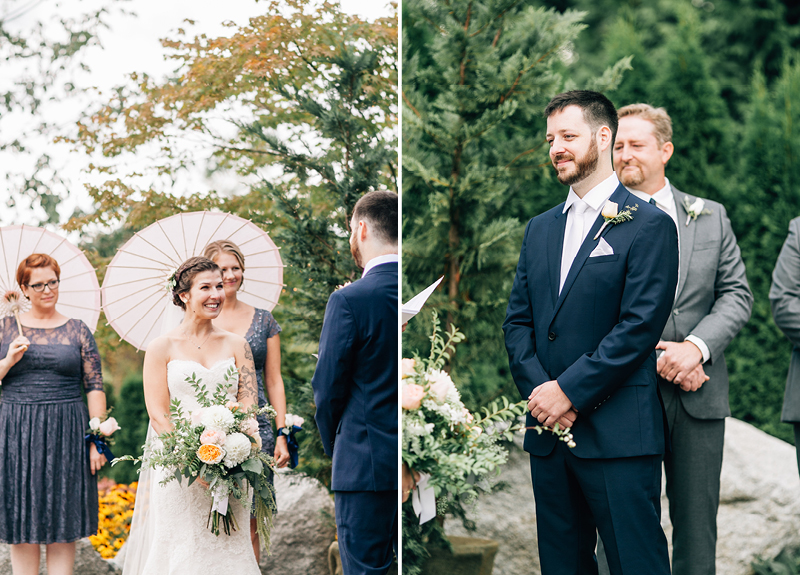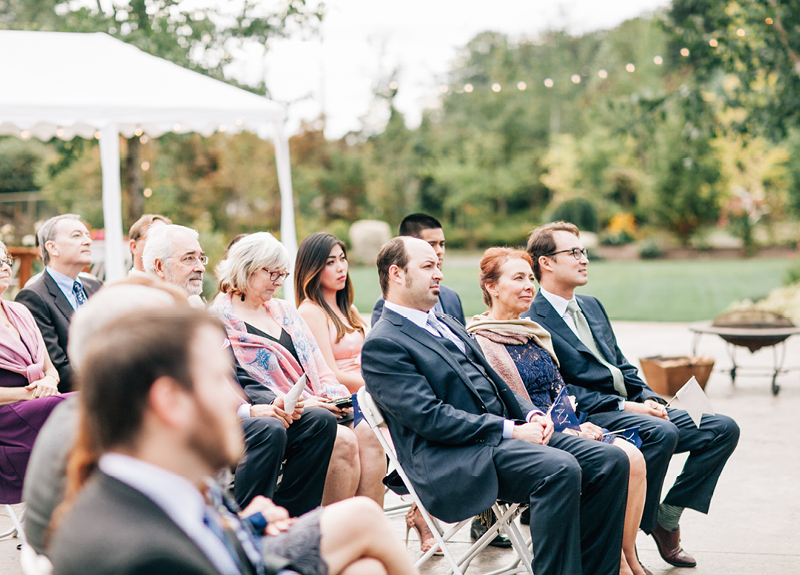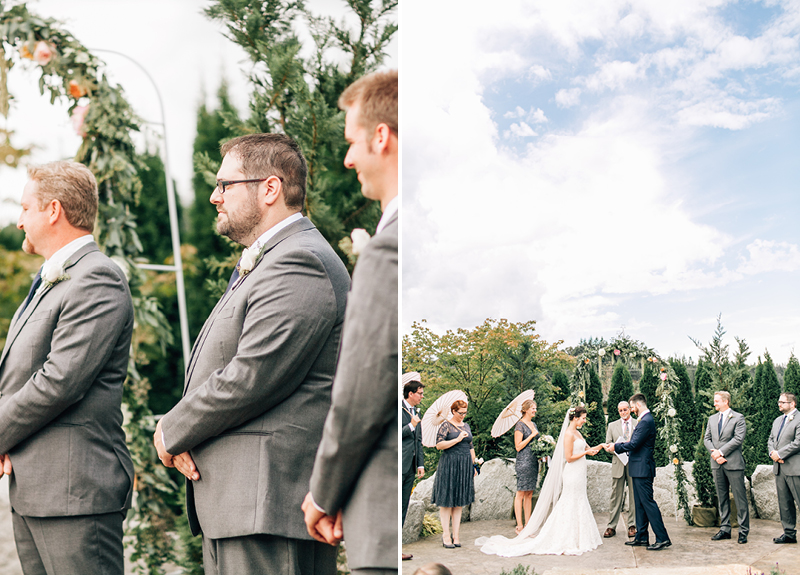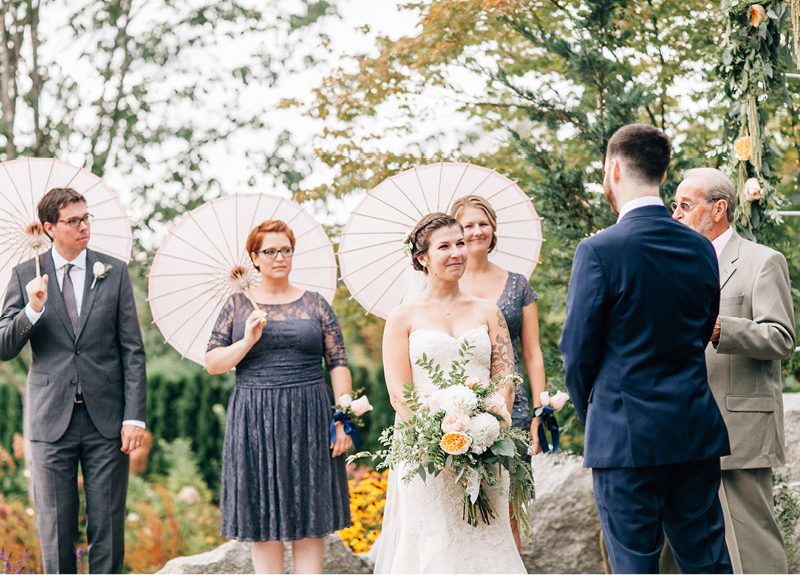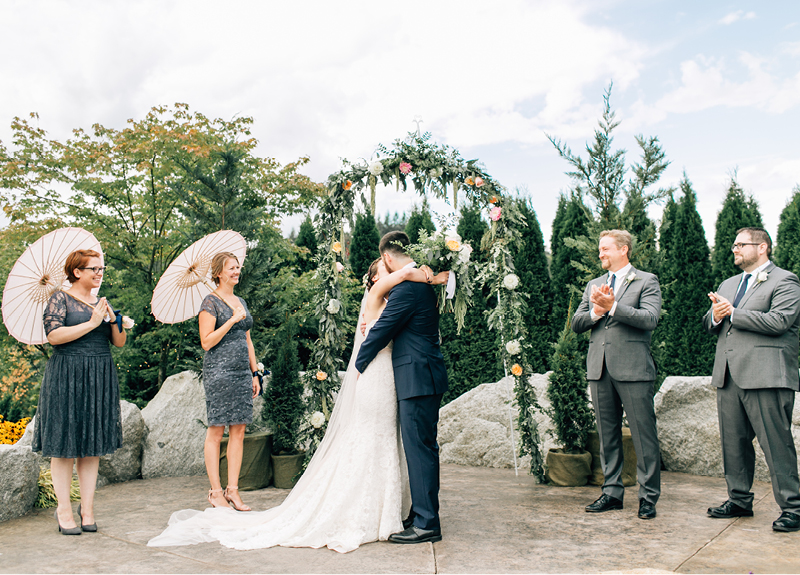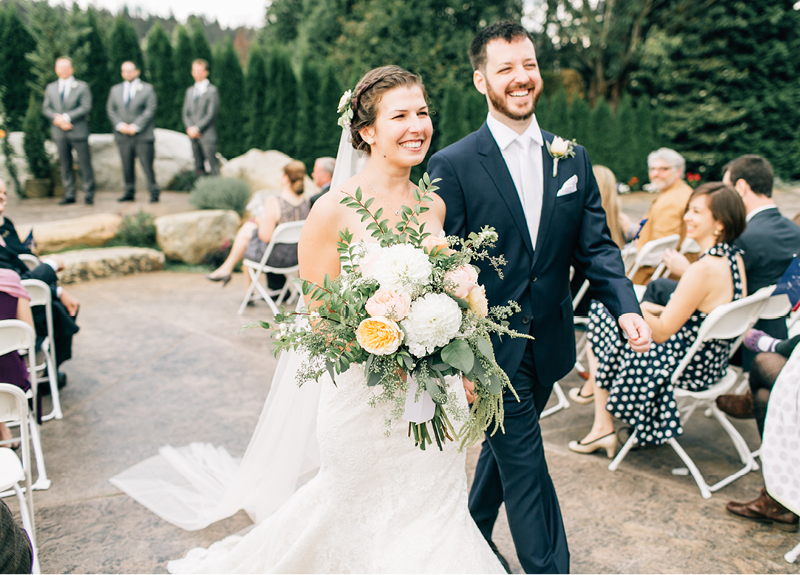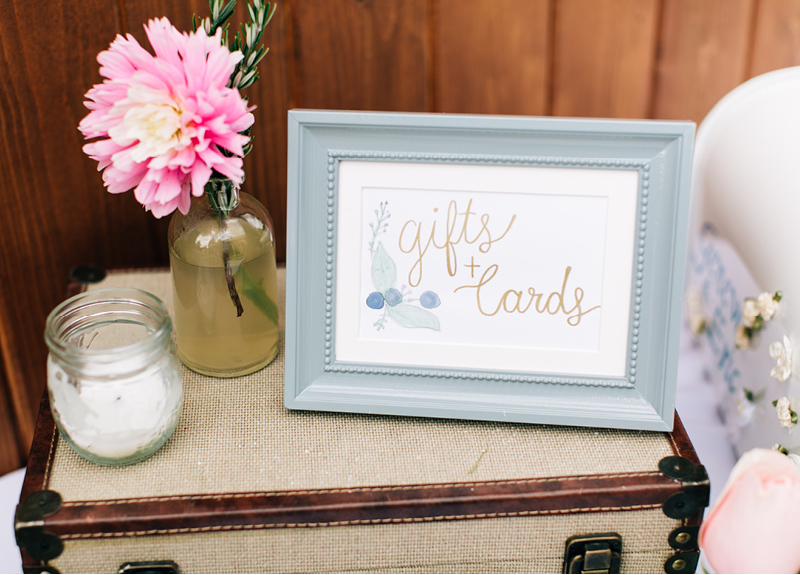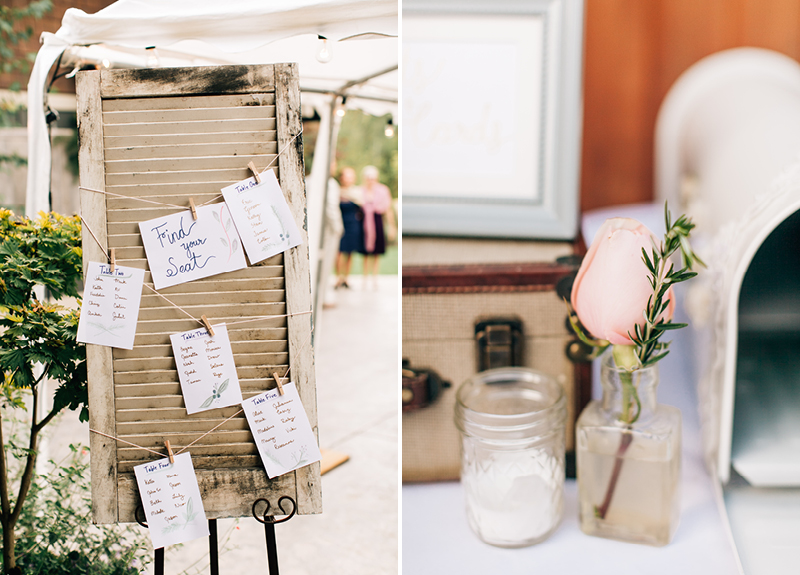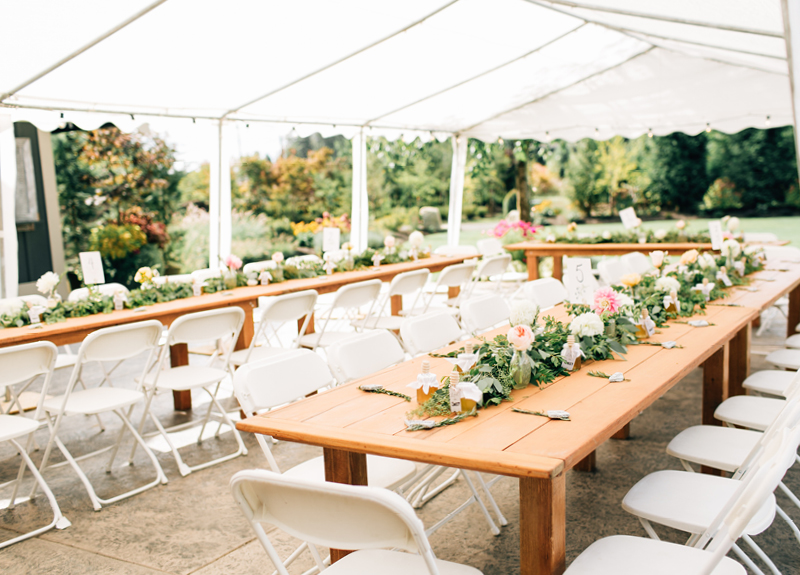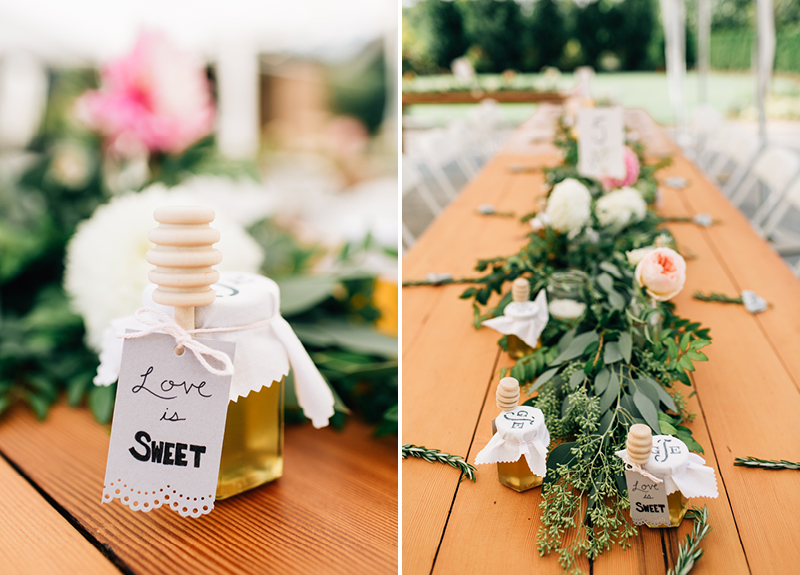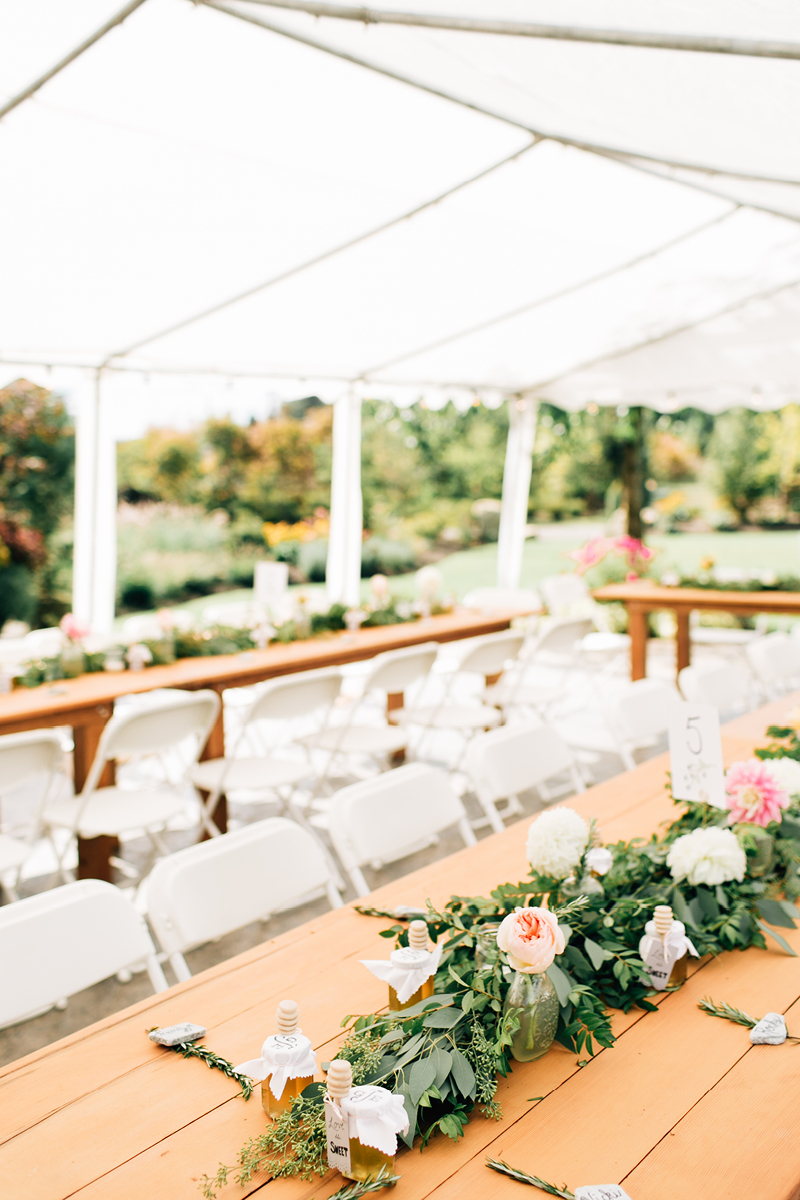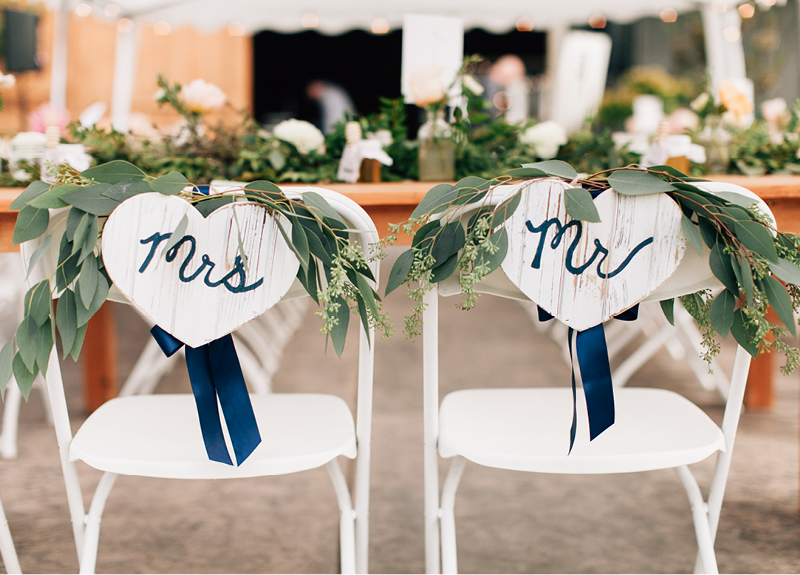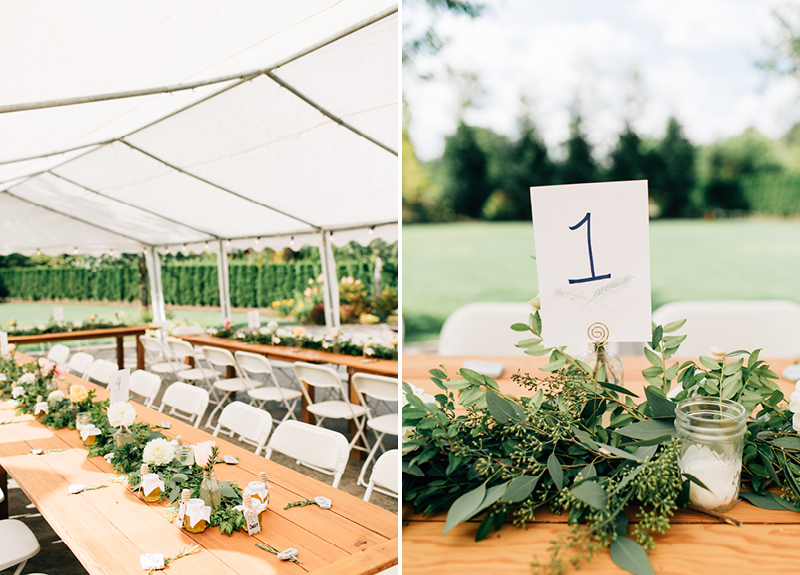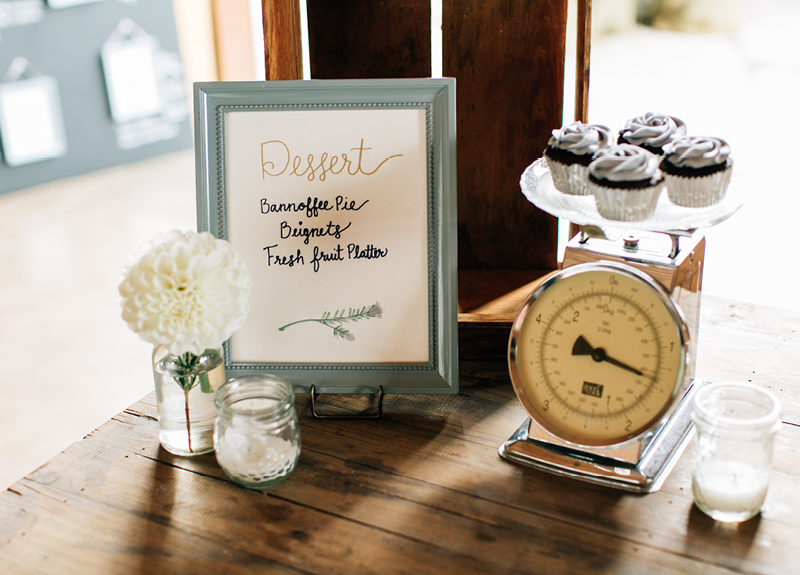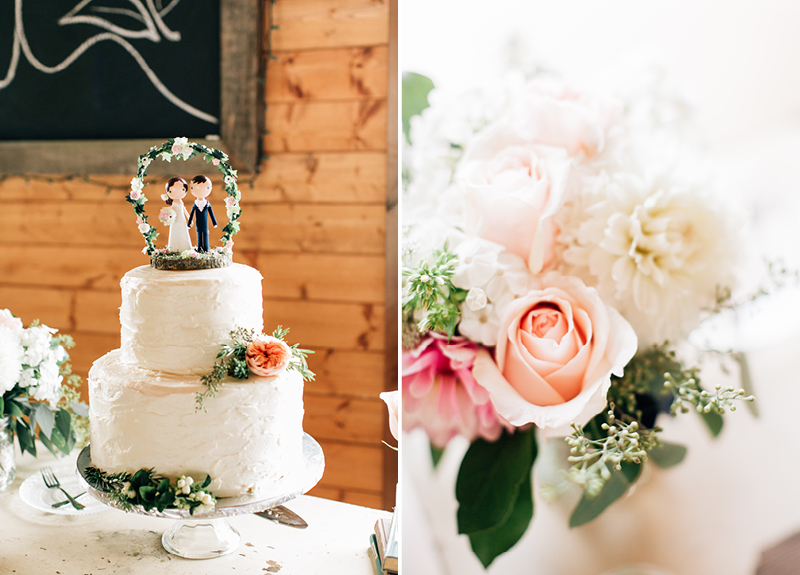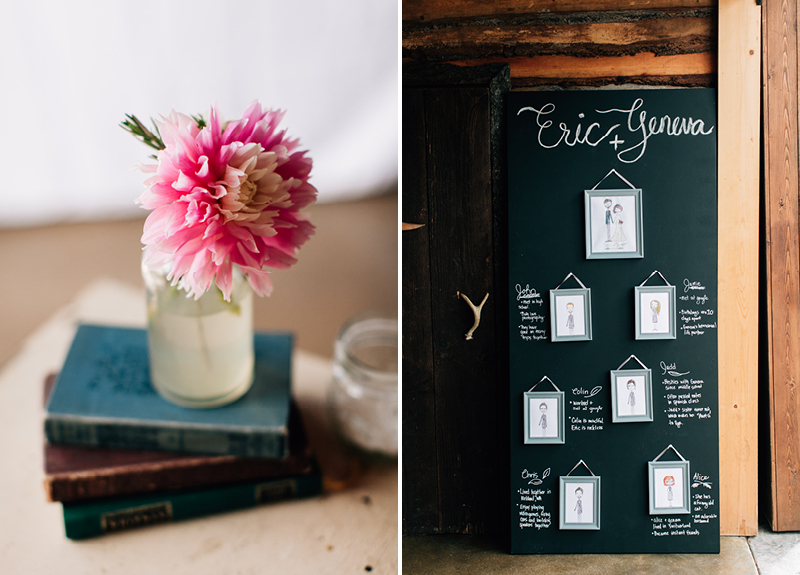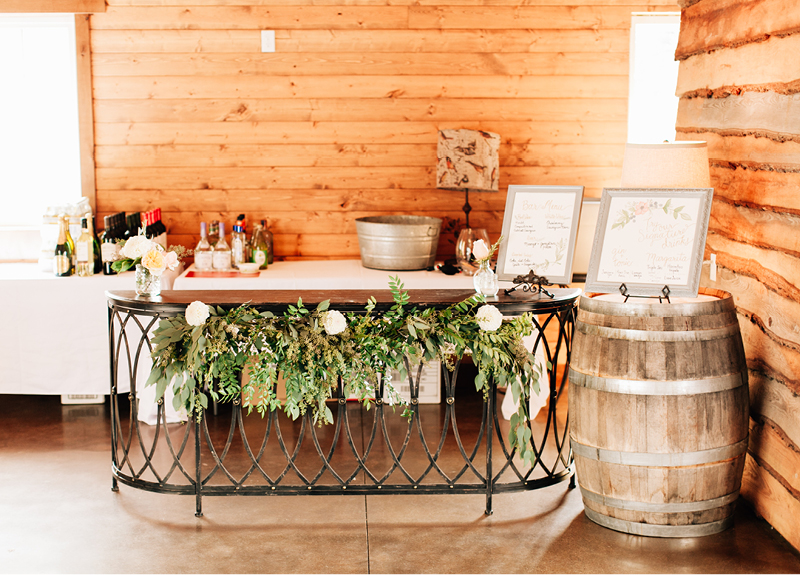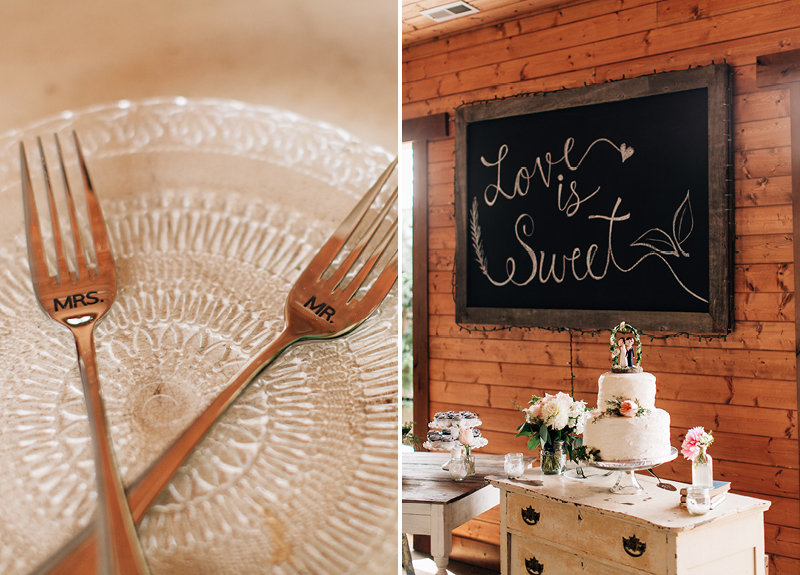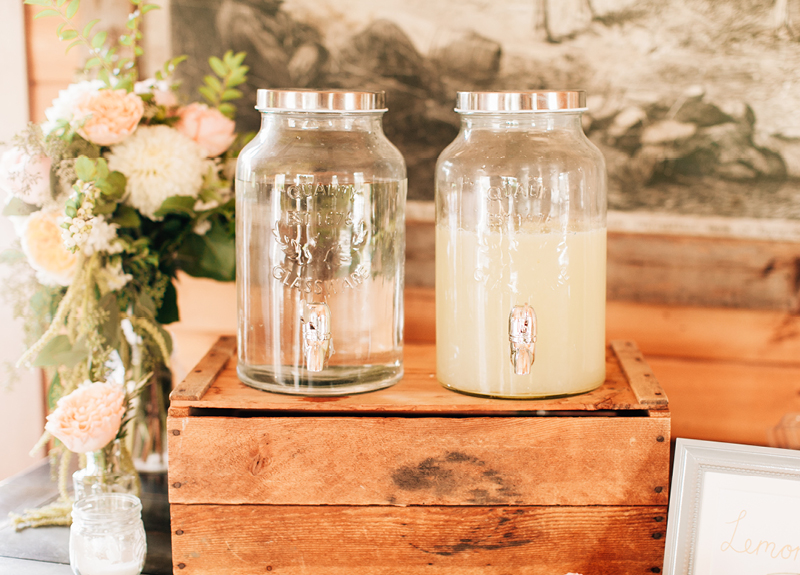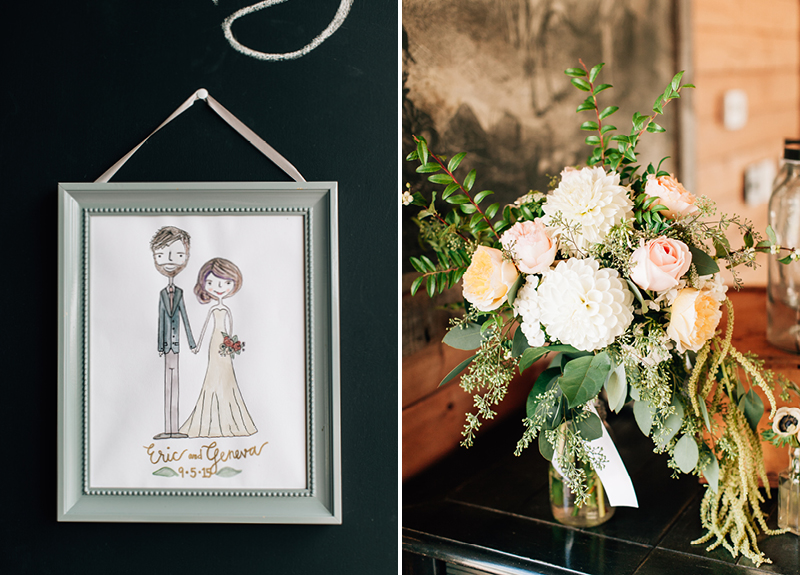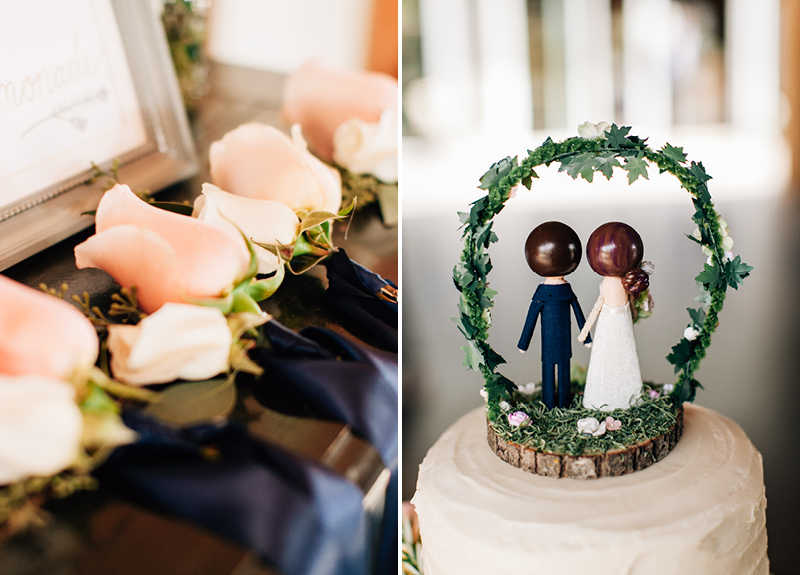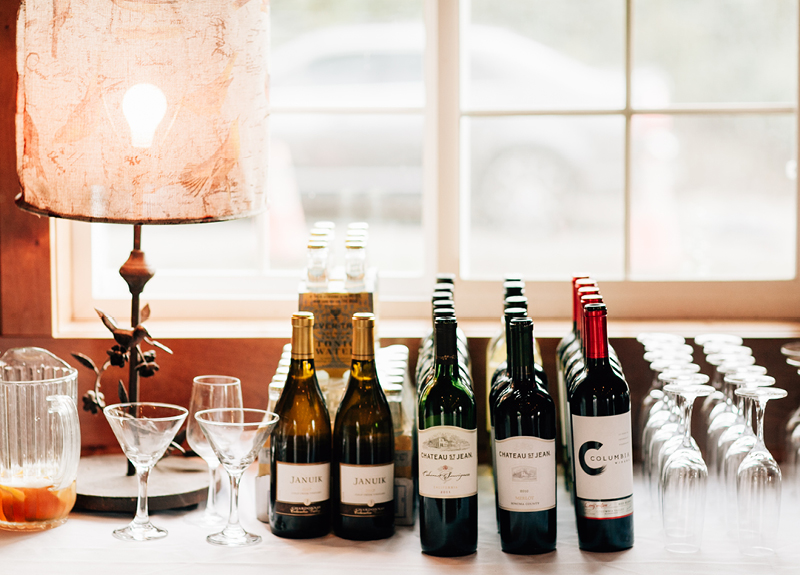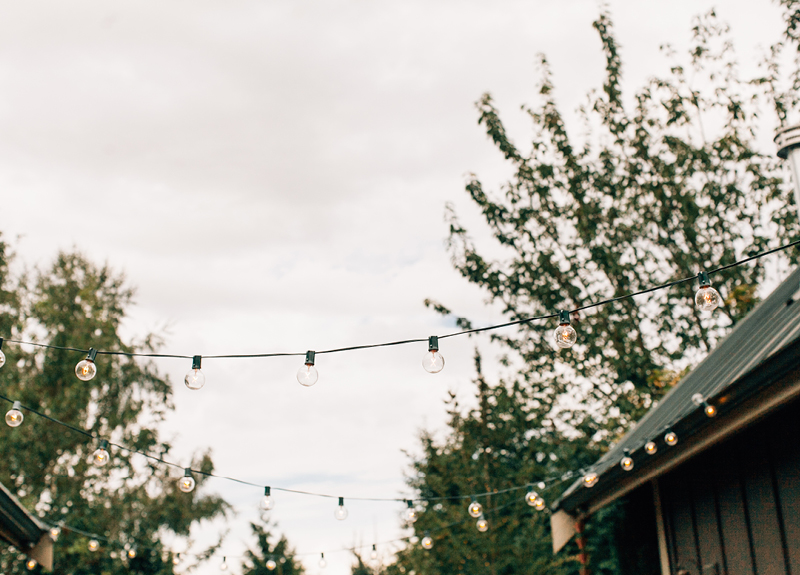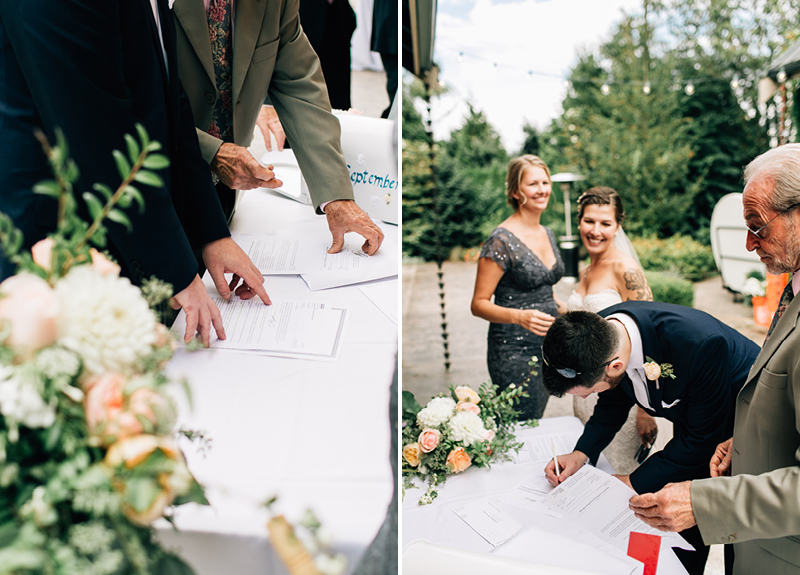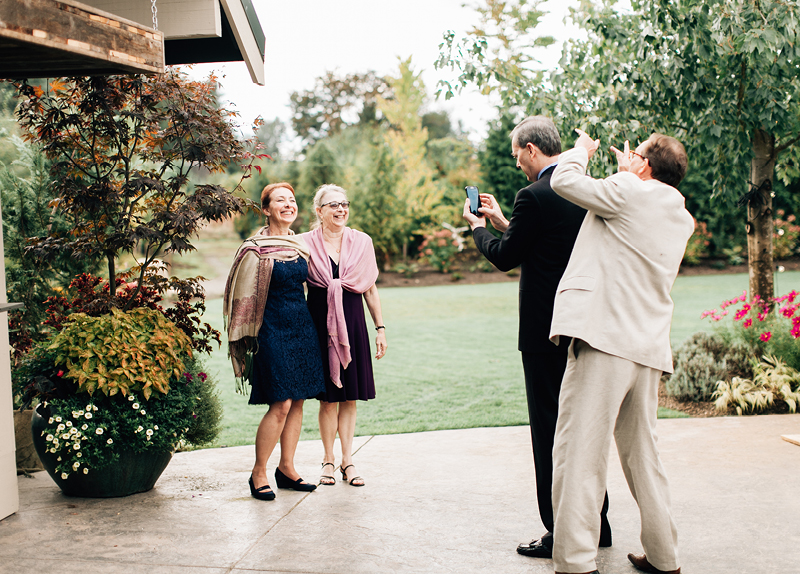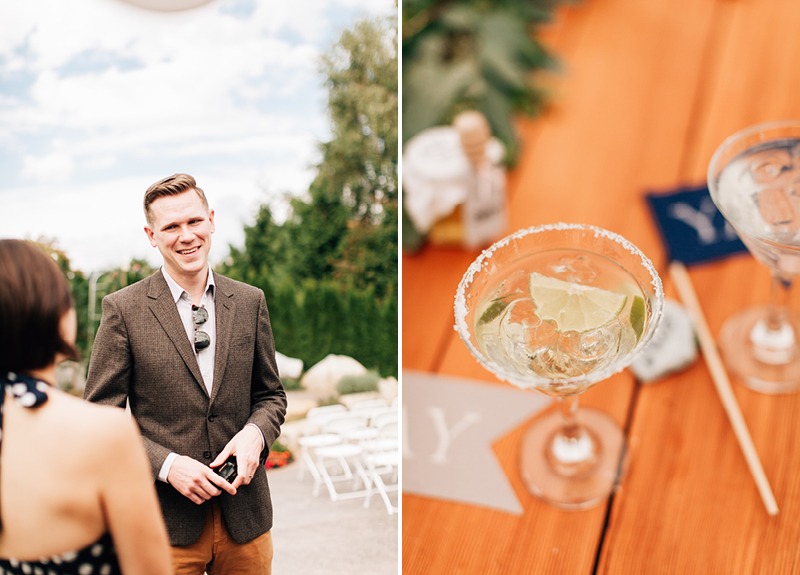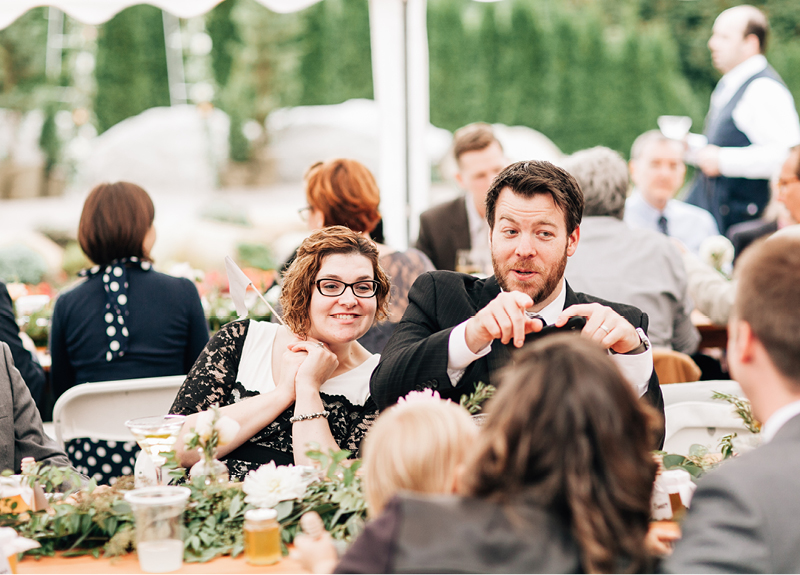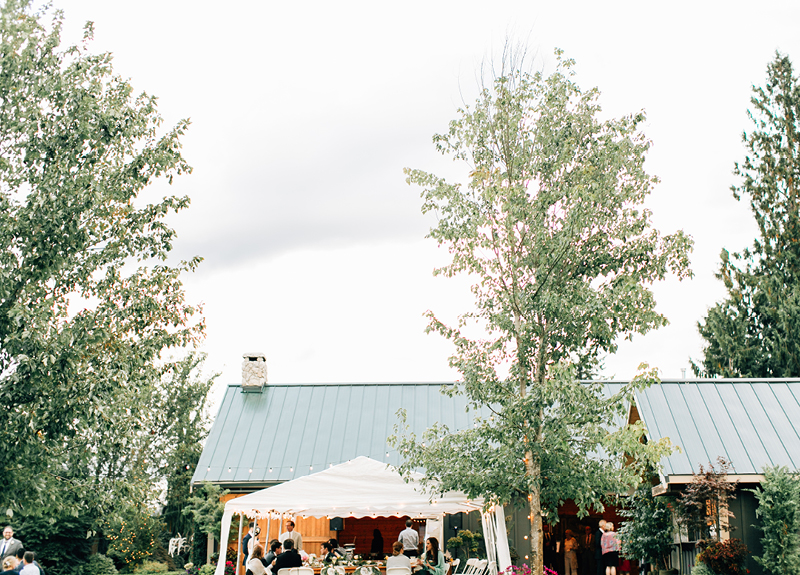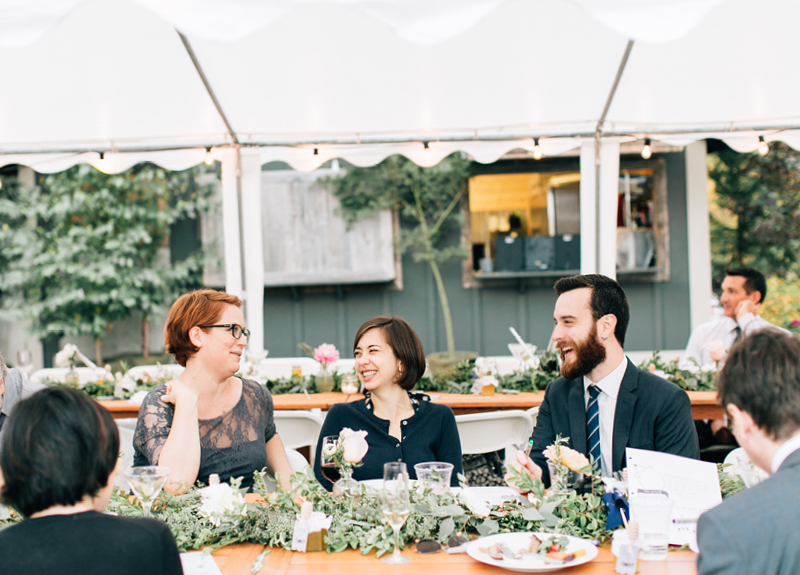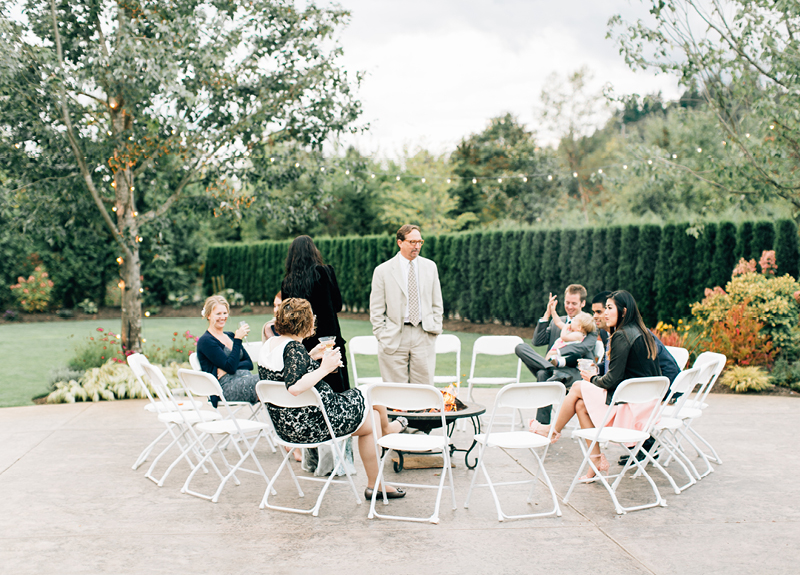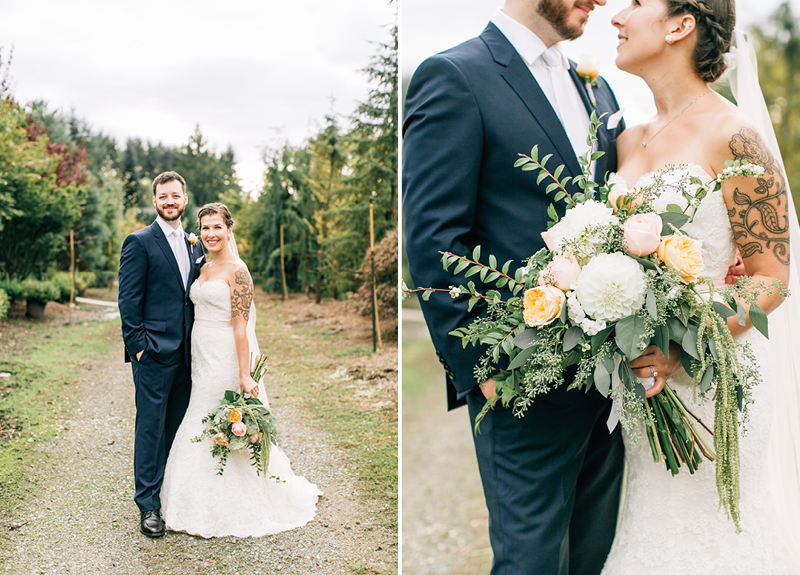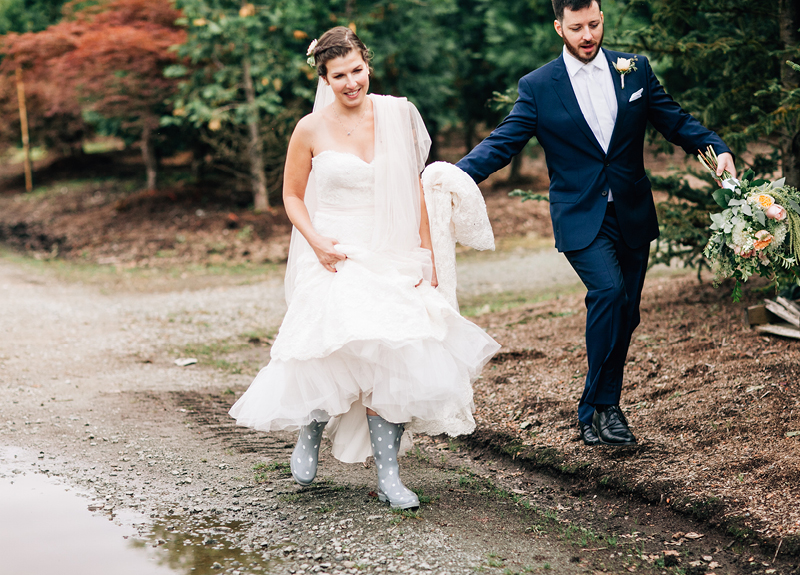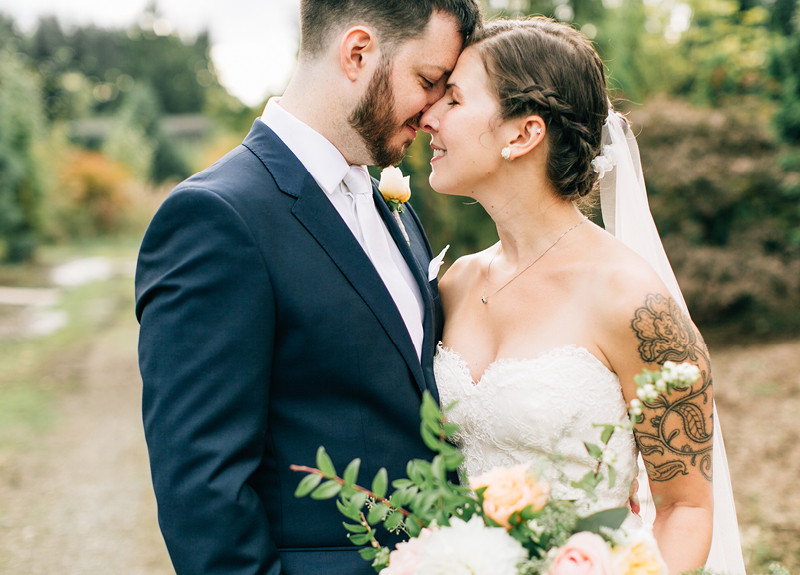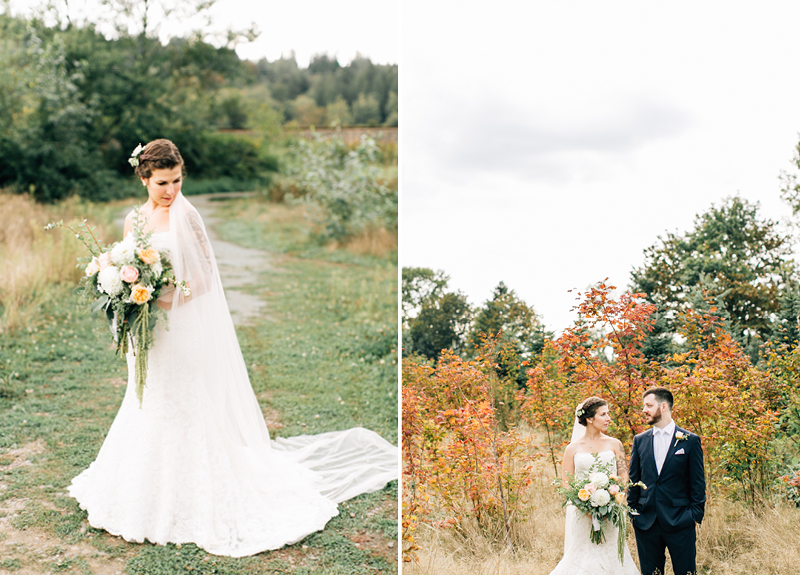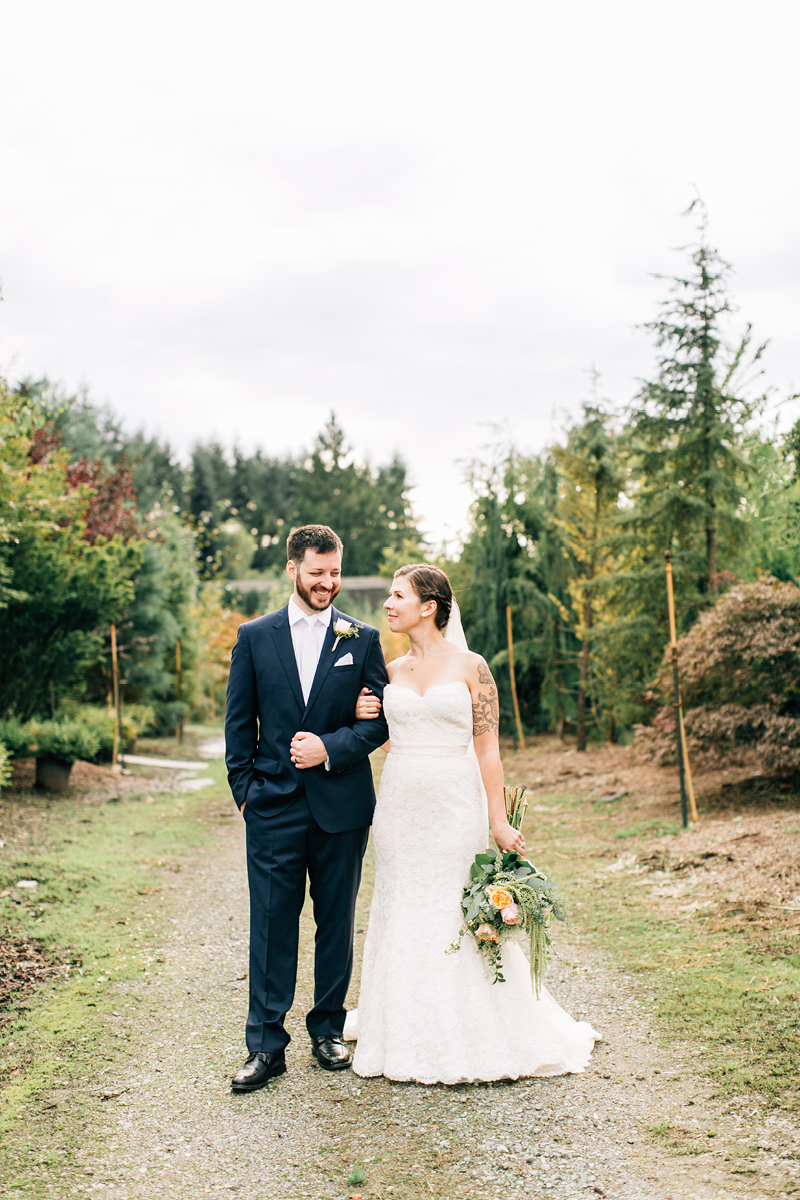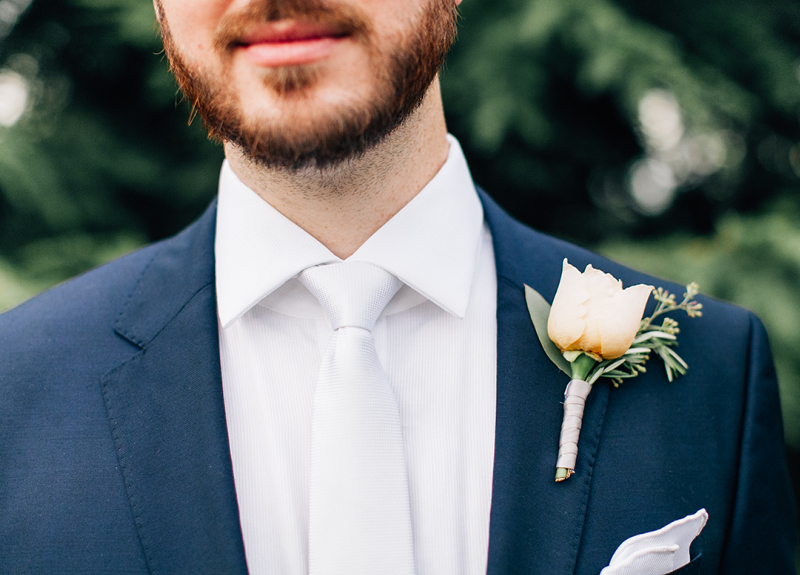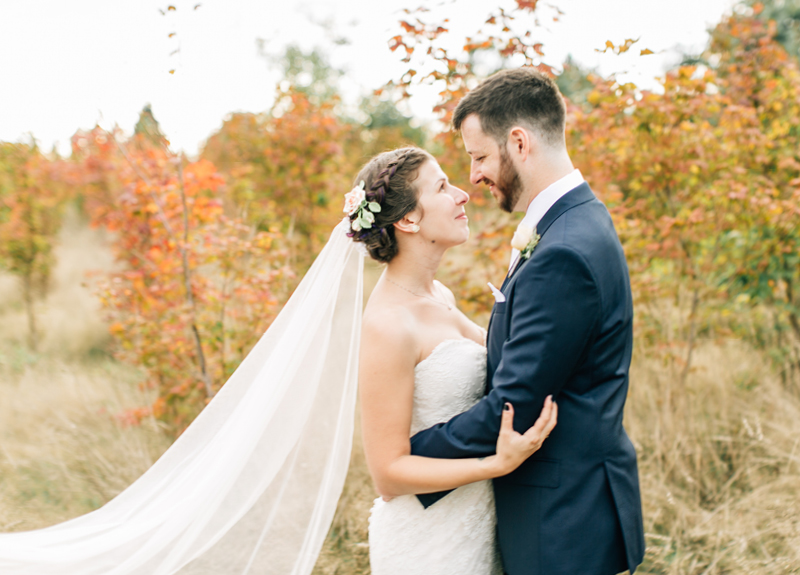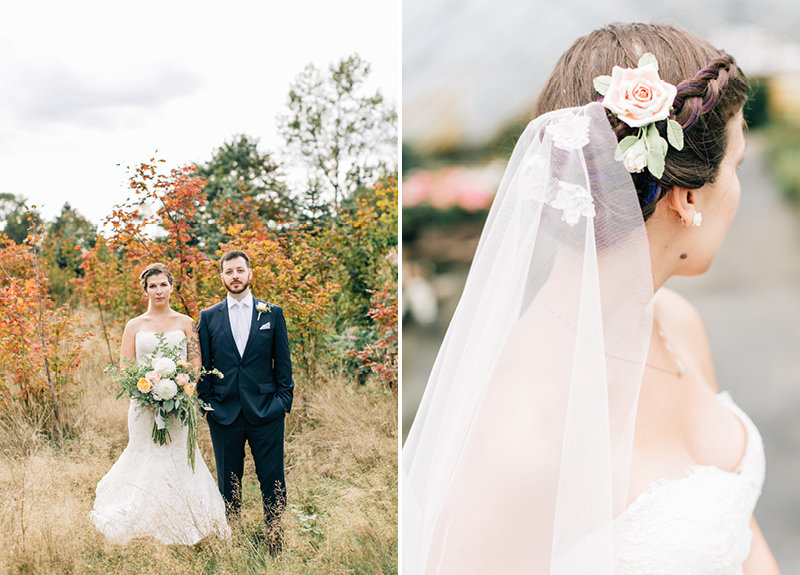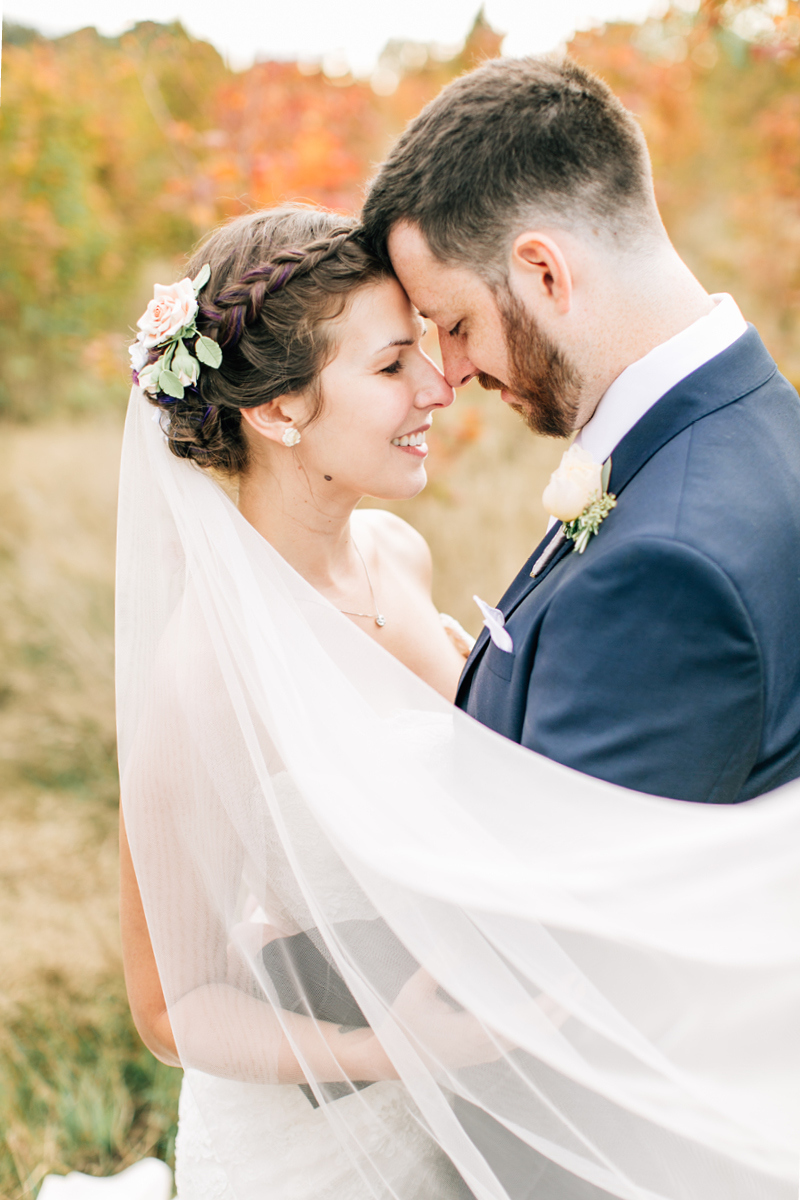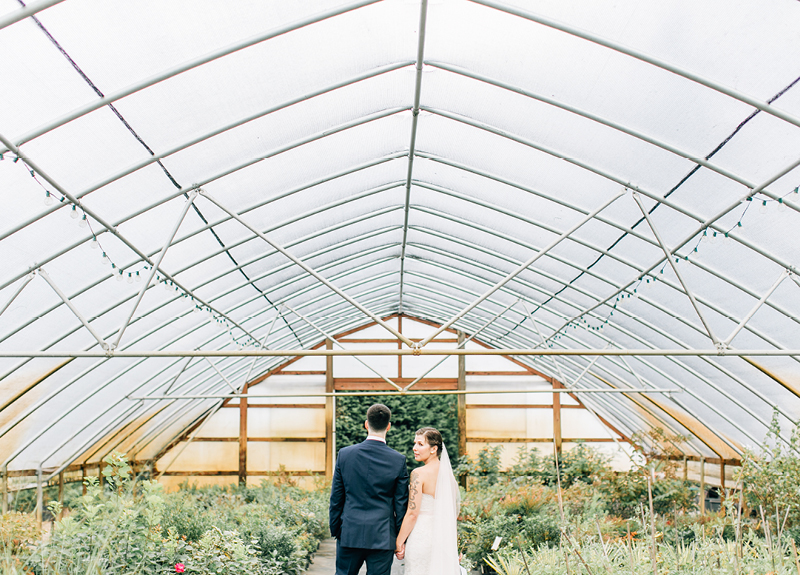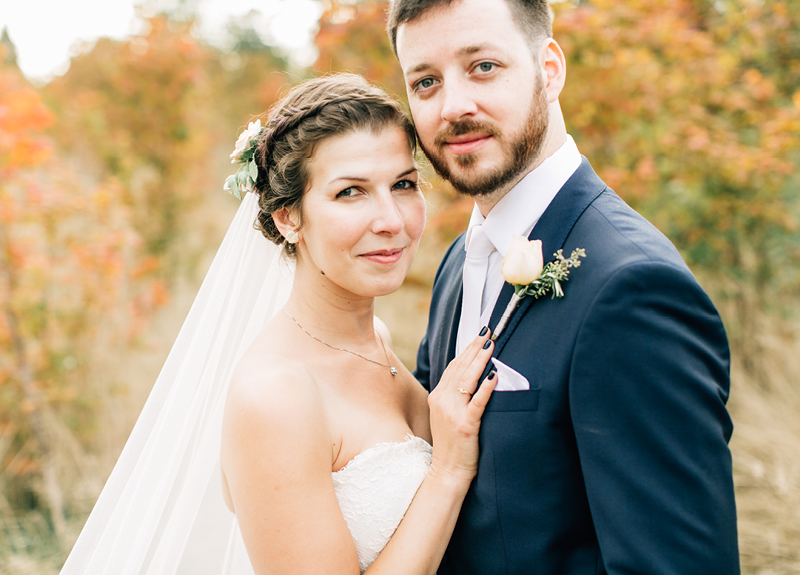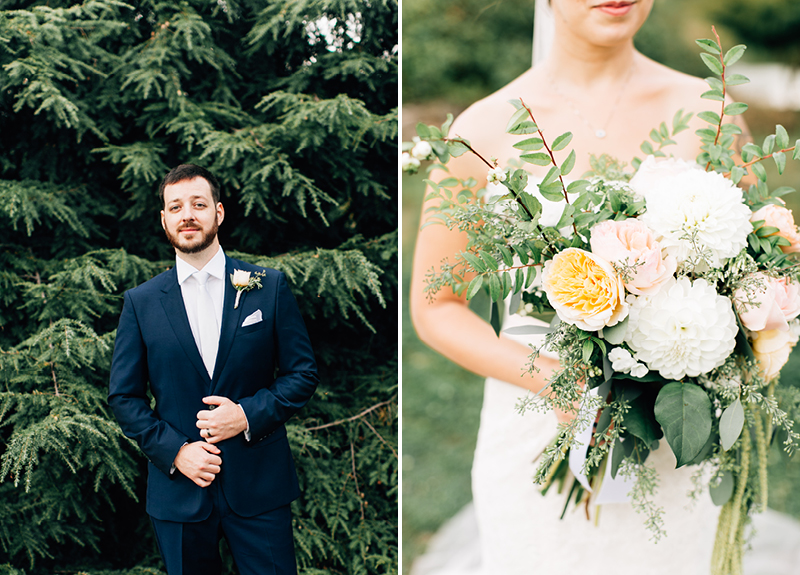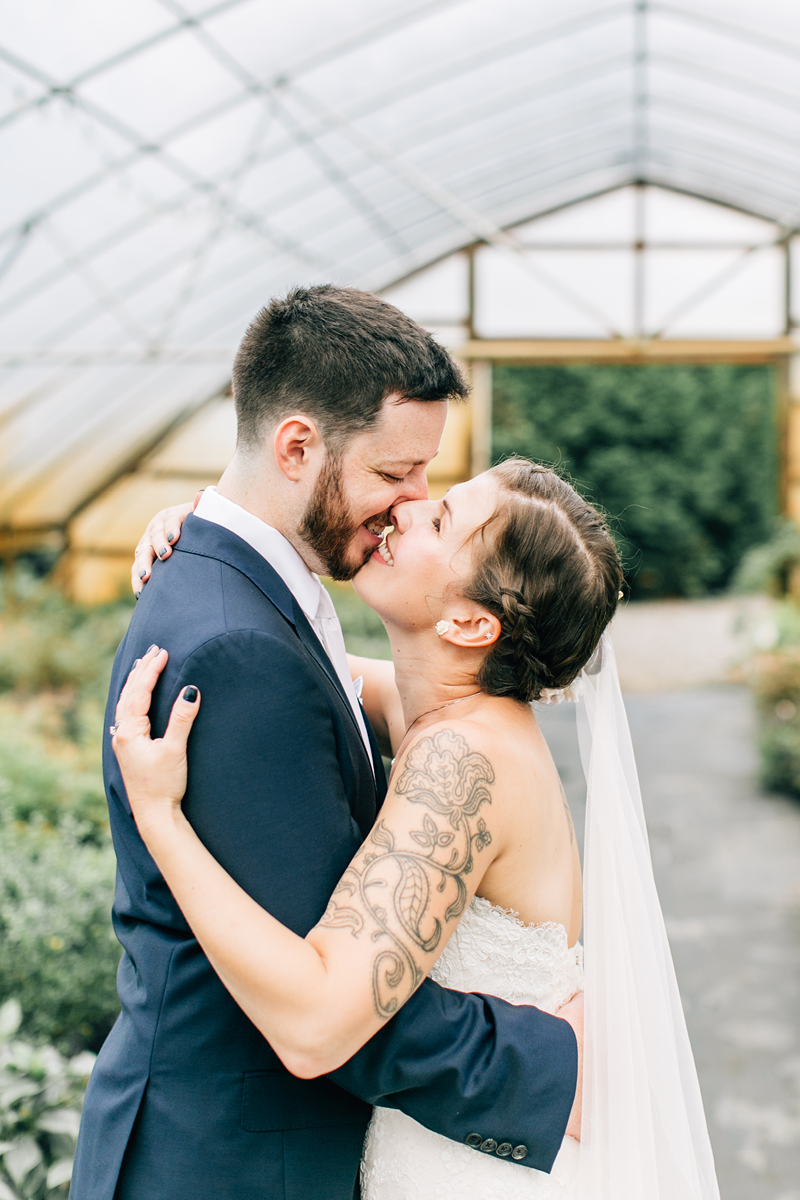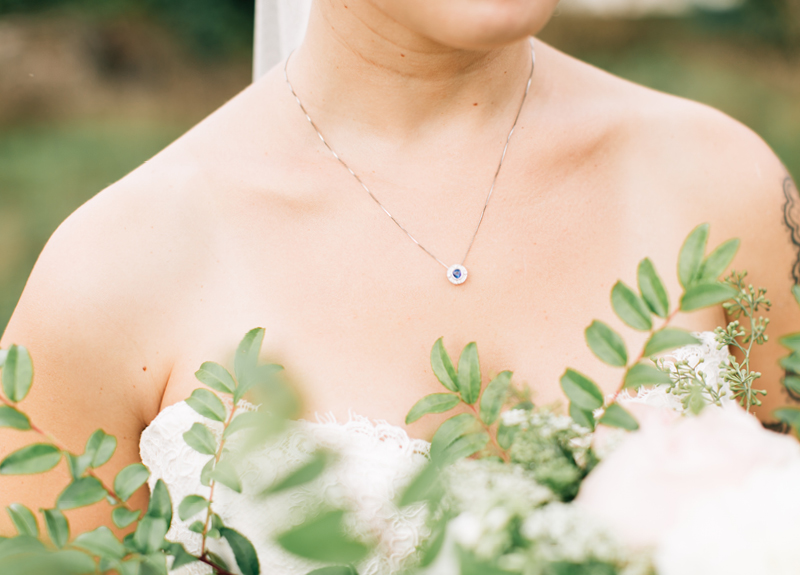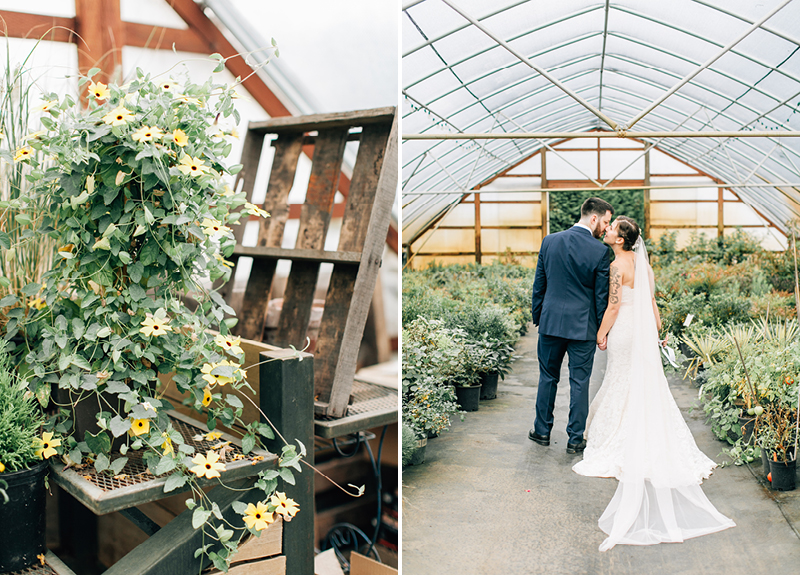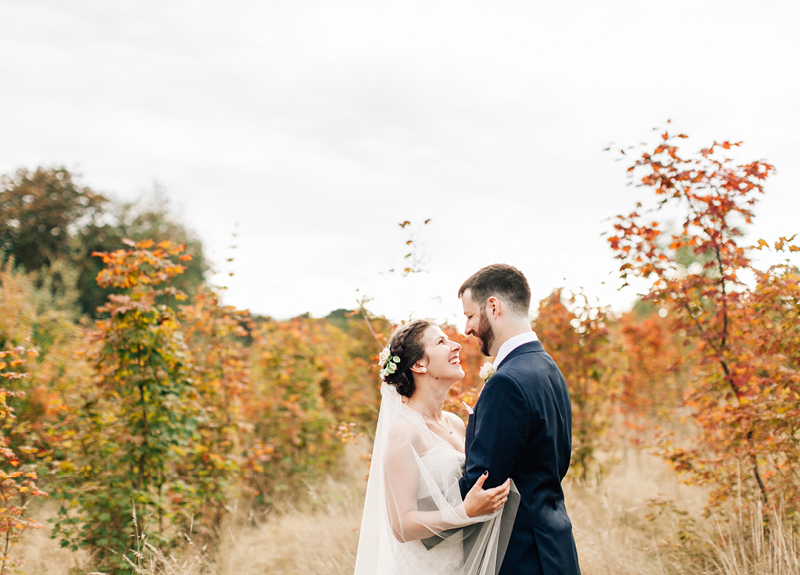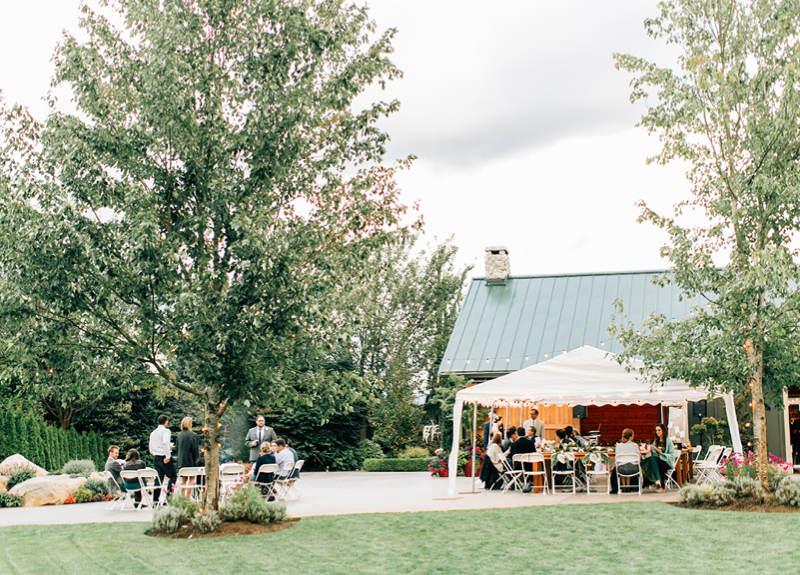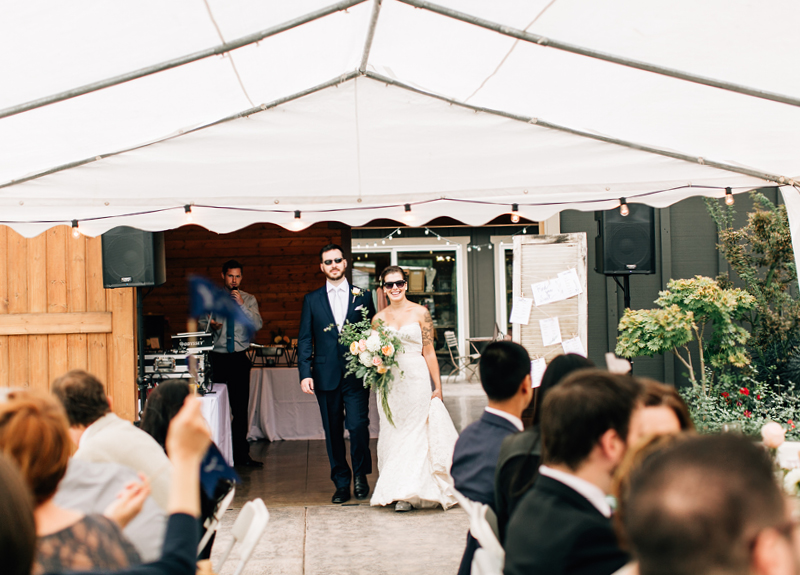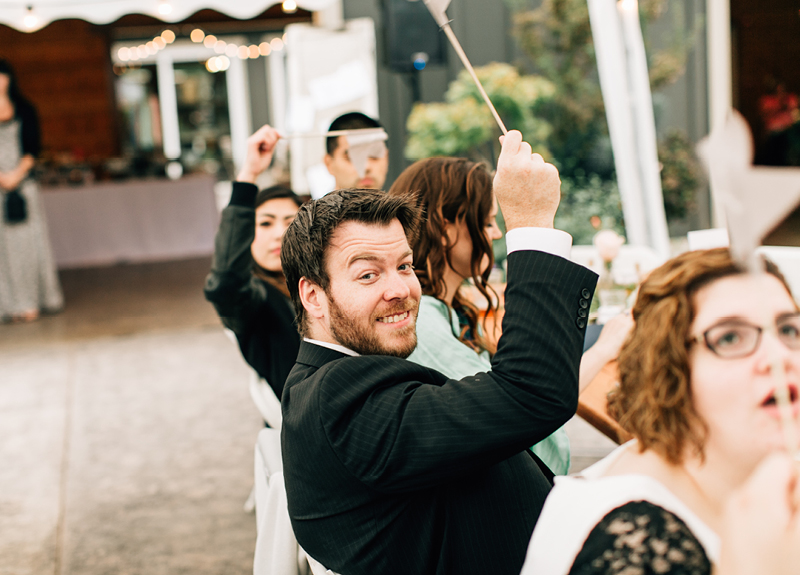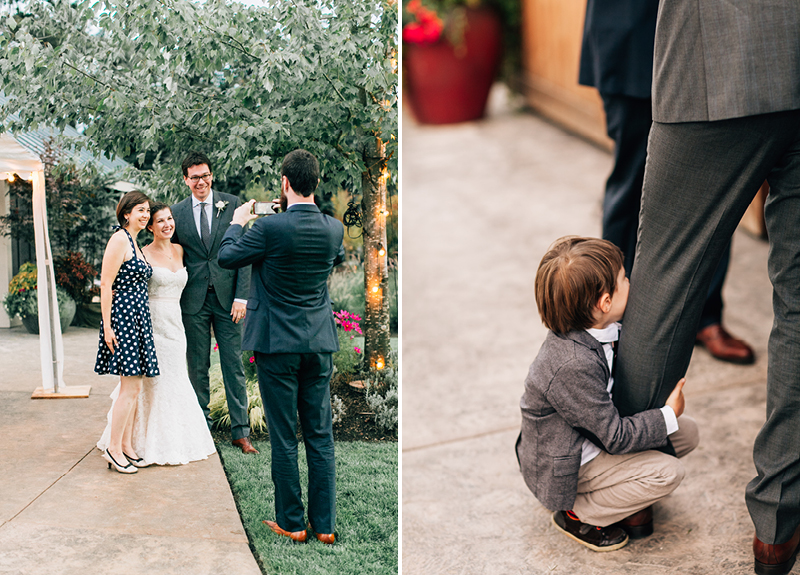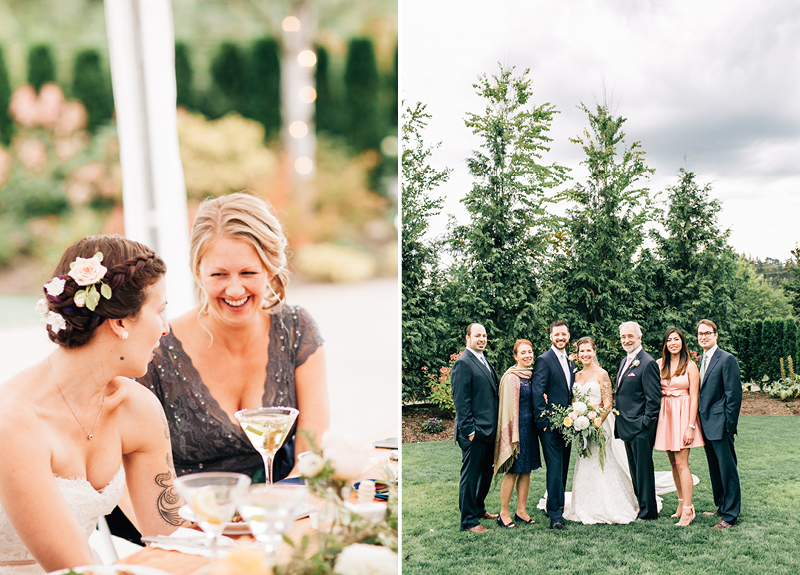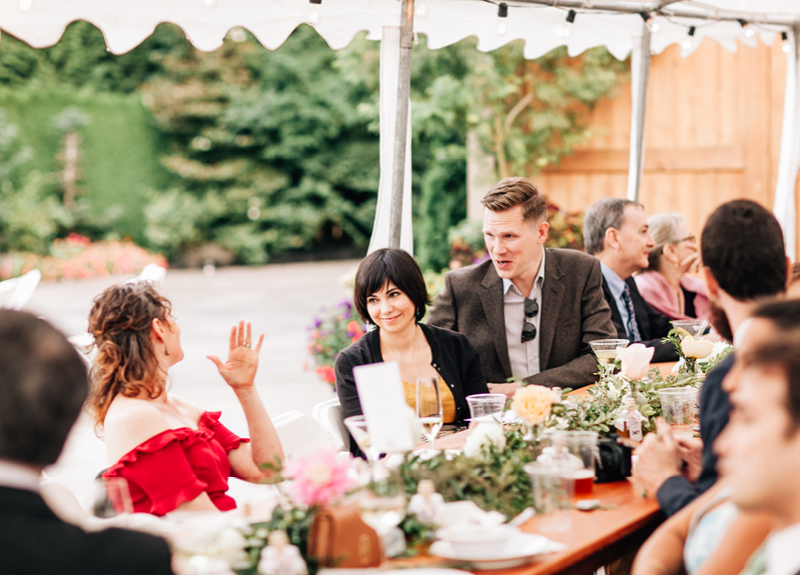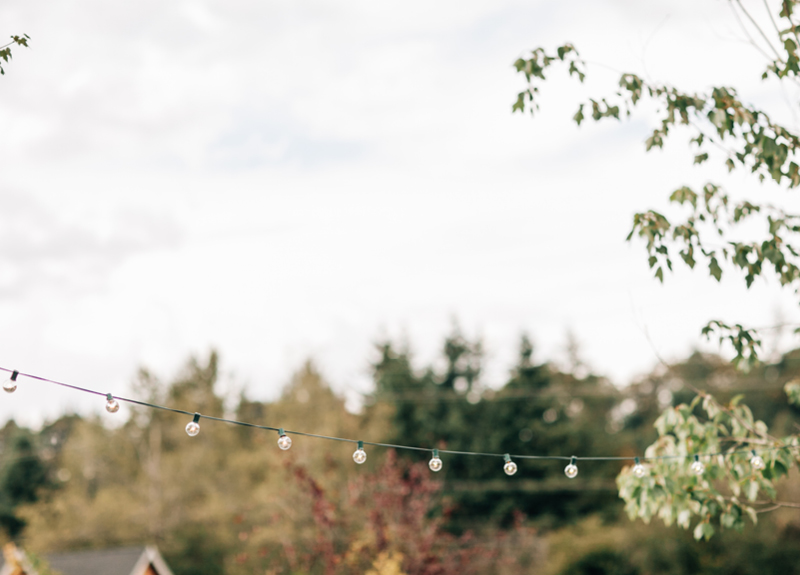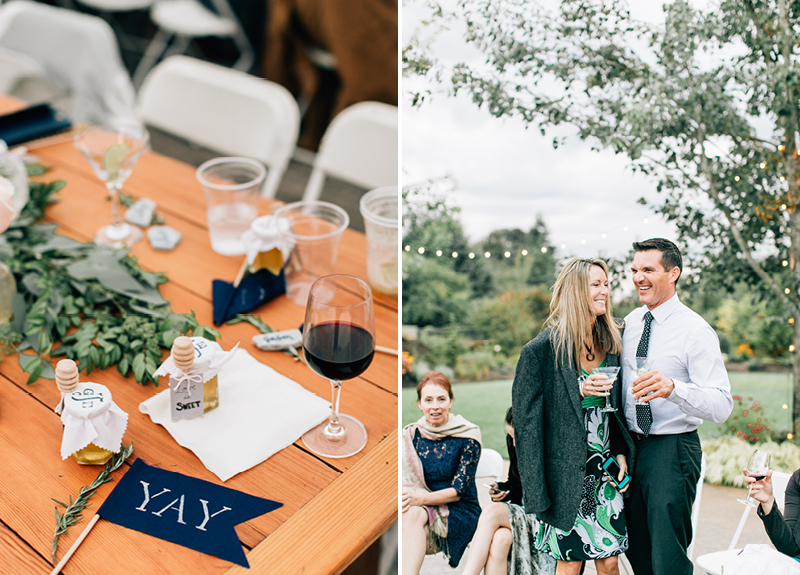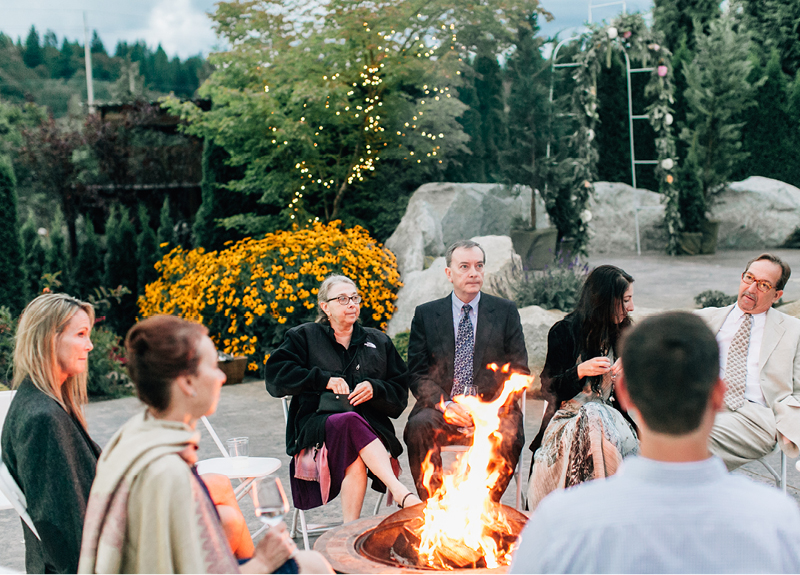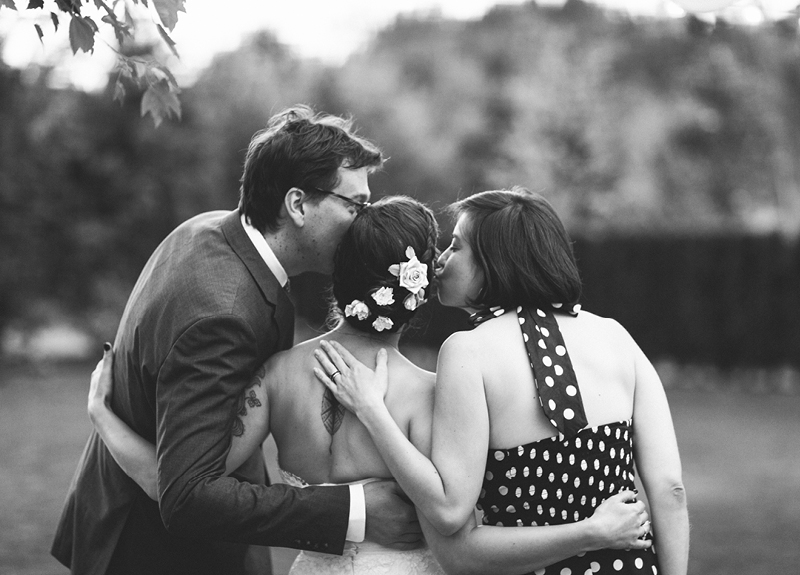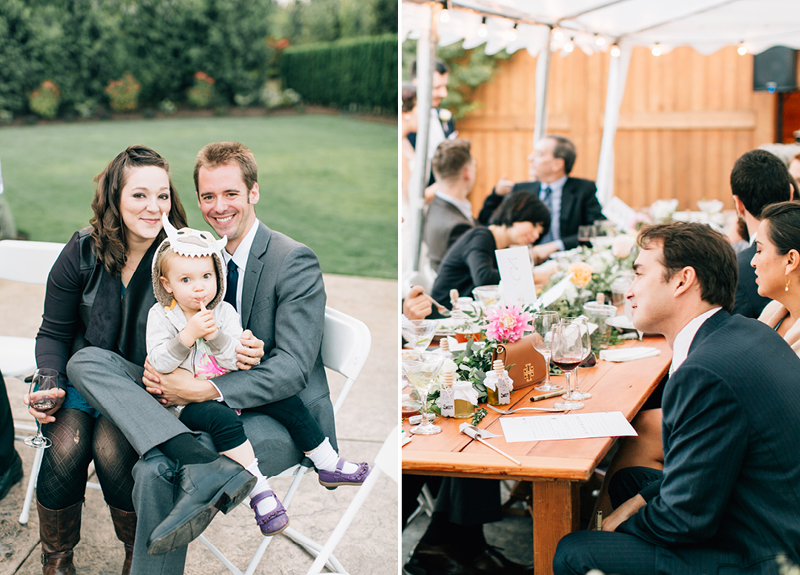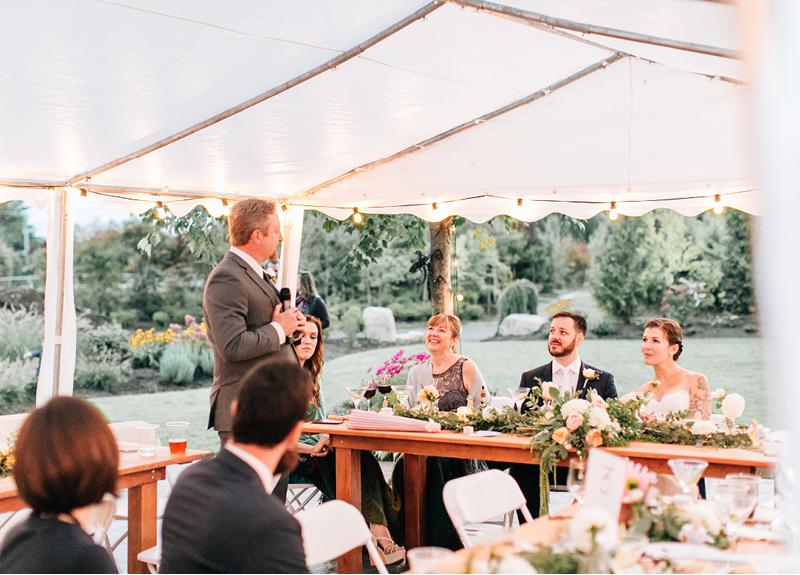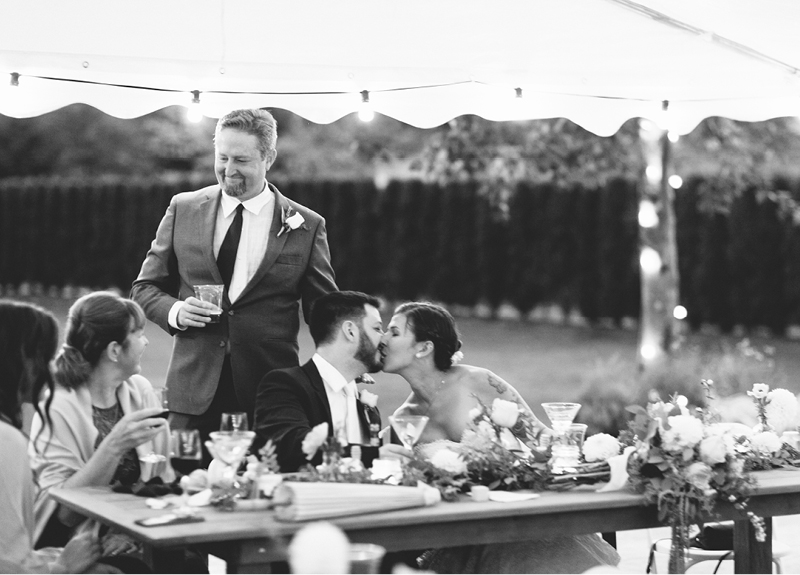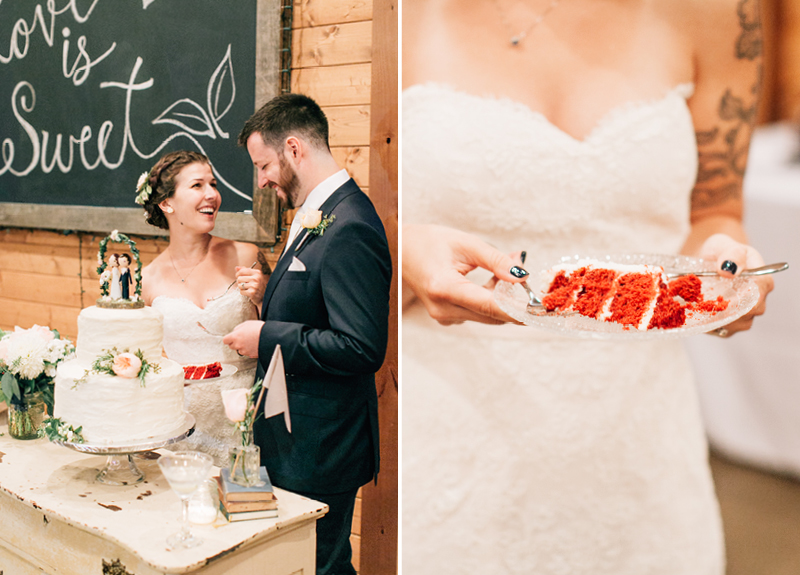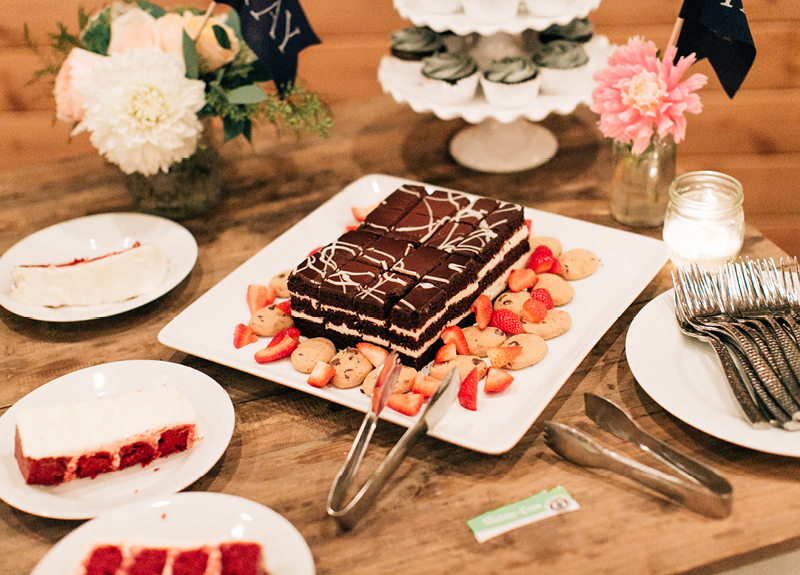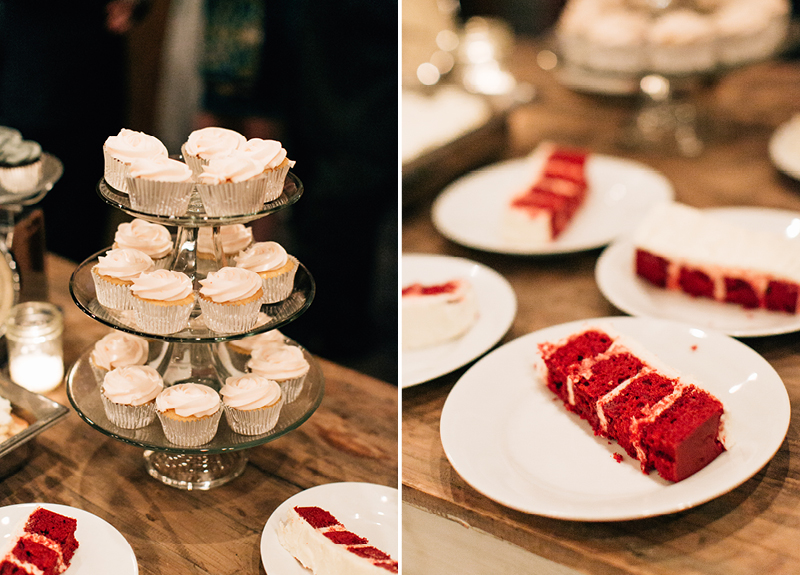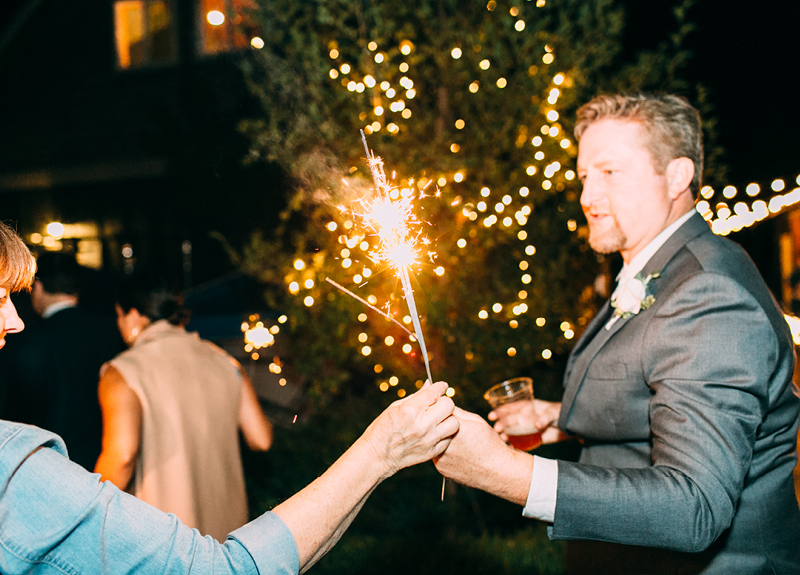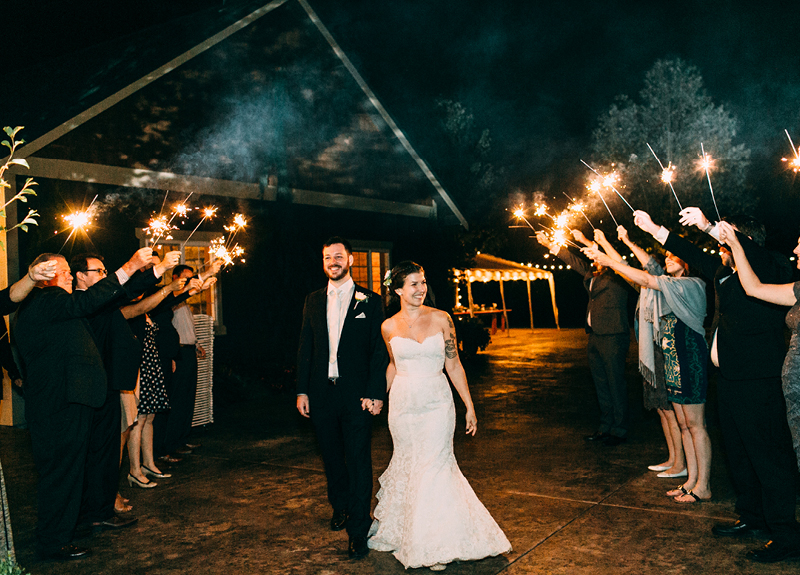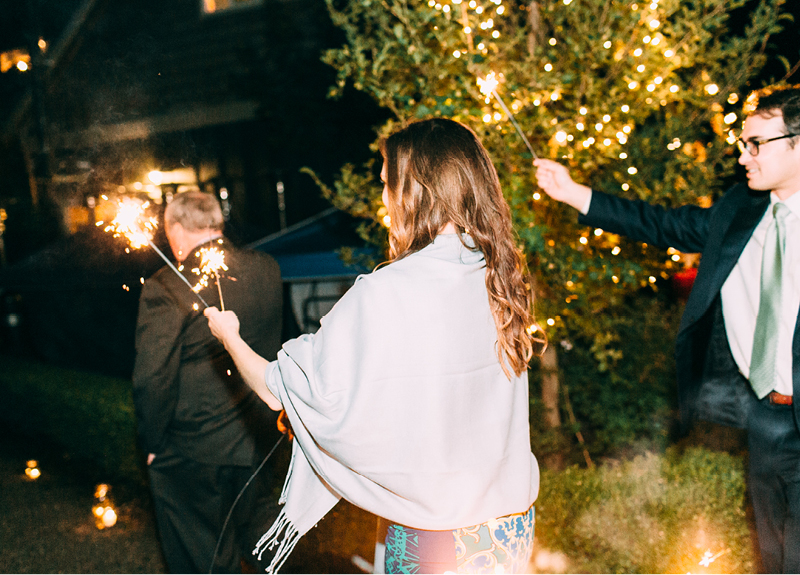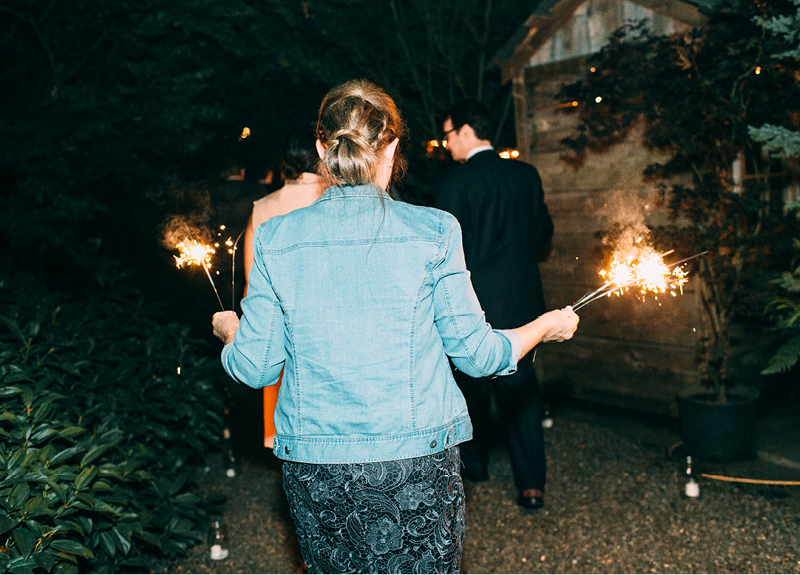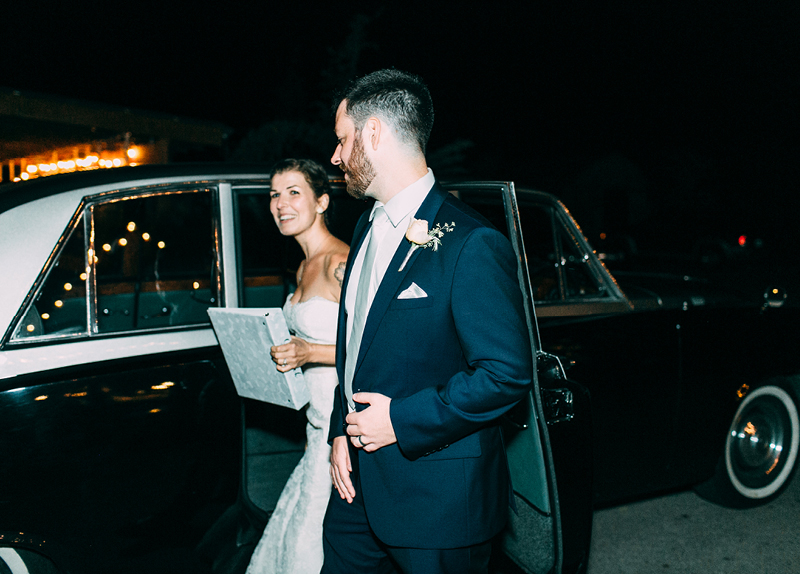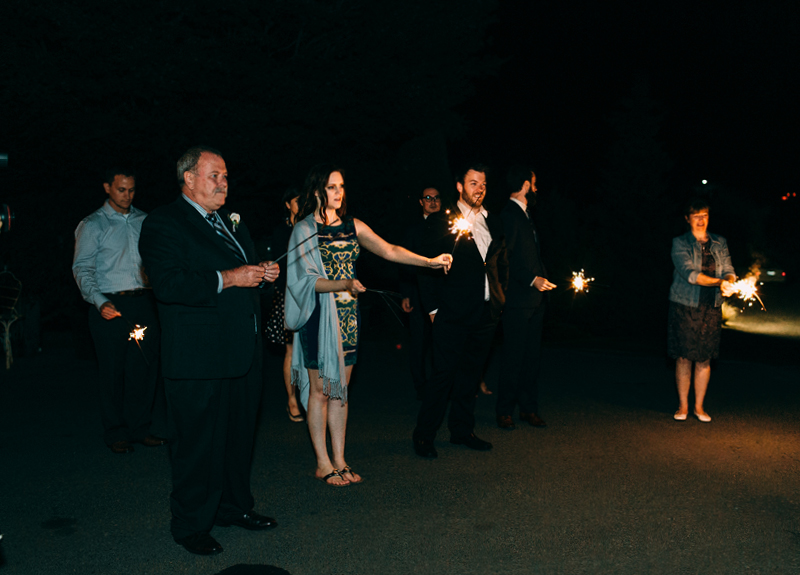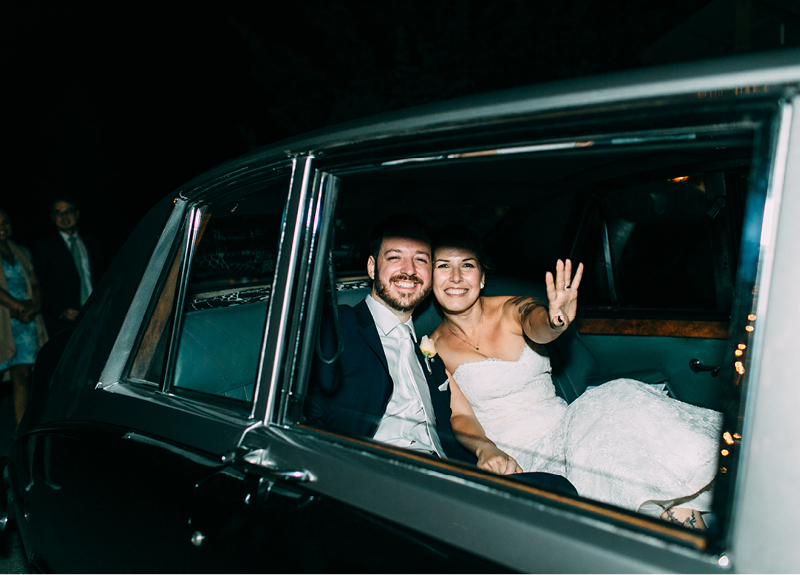 When Geneva first contacted me about her wedding I was instantly excited to finally be hearing from some Seattle brides but I was also totally obsessed with their venue. I am a huge sucker for plants, greenery and florals so when a bride mentions she will be getting married at a nursery you kind of stop everything you're doing and pray she books you! And she did! One thing that I have to mention is that while I love most nurseries there is something extra special about the ones in Washington. Everything is just more naturally lush and green because of the climate and that was definitely the case with Pine Creek Nursery in Monroe. The property had a lot of open space surrounded by trees and other foliage as well as hidden spots away from the guests, which was perfect for bride and groom portraits. Pine Creek also had a charming storefront with a getting ready suite upstairs and perfect little barn right alongside meant for cocktail hour or reception fun. I really can't say enough positive things about this Seattle wedding venue.
Eric and Geneva live in San Francisco but they decided to host their wedding in Seattle. This particular wedding holds a lot of meaning to me mainly because it was my first Seattle wedding! Most of my year was spent flying back to Southern California for weddings and I completely forgot what a luxury it is to be able to drive (not fly) home after shooting a wedding. I was beyond nervous for rain because that is a real concern in Washington but the weather held up beautifully and it was a perfect day. It was the best introduction to Seattle wedding photography that I could have hoped for and I look forward to many, many more next year!
Congratulations to Eric + Geneva!