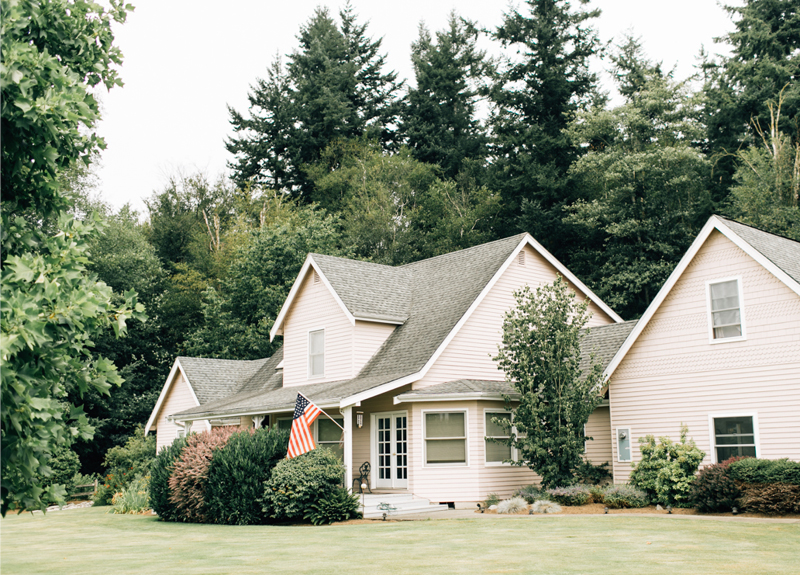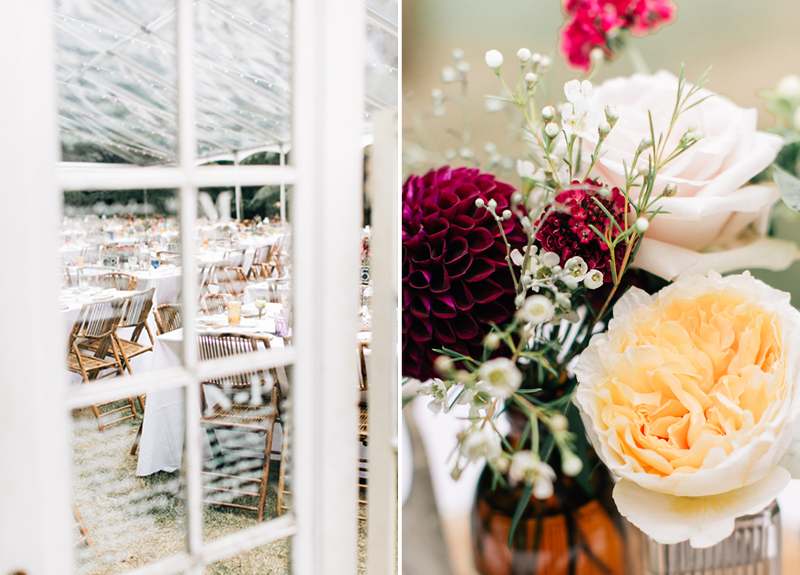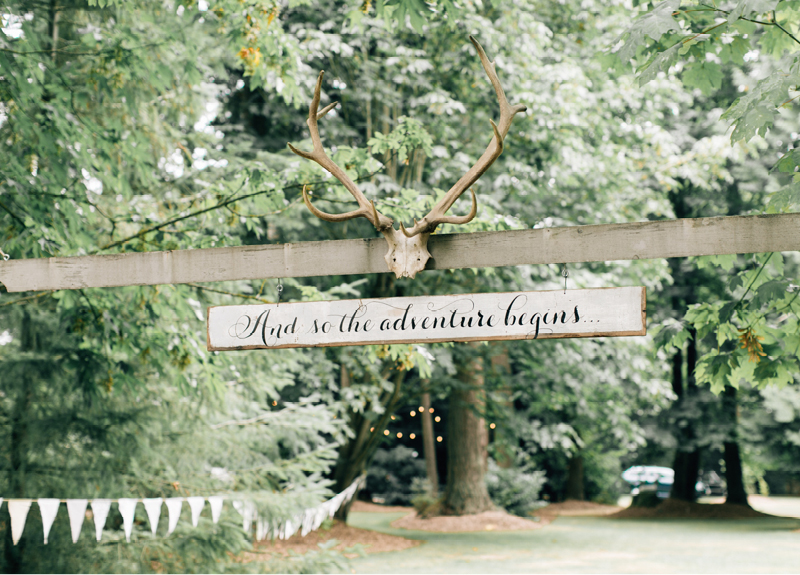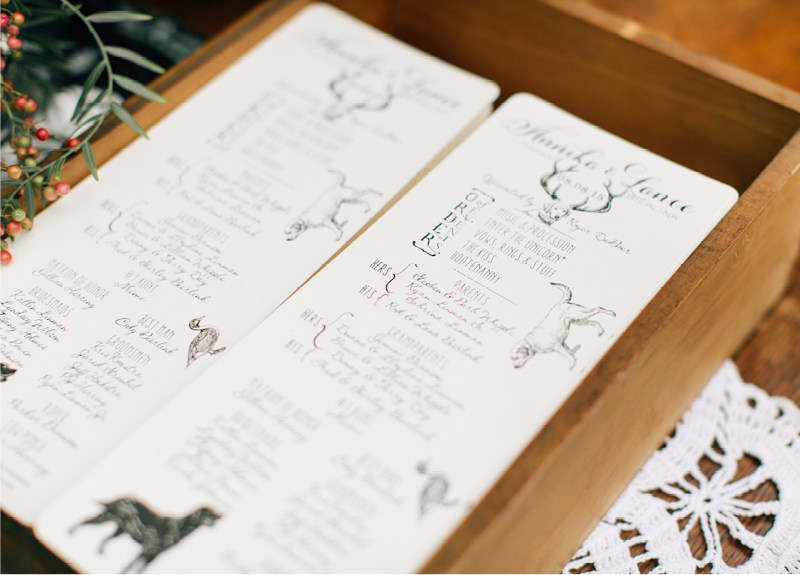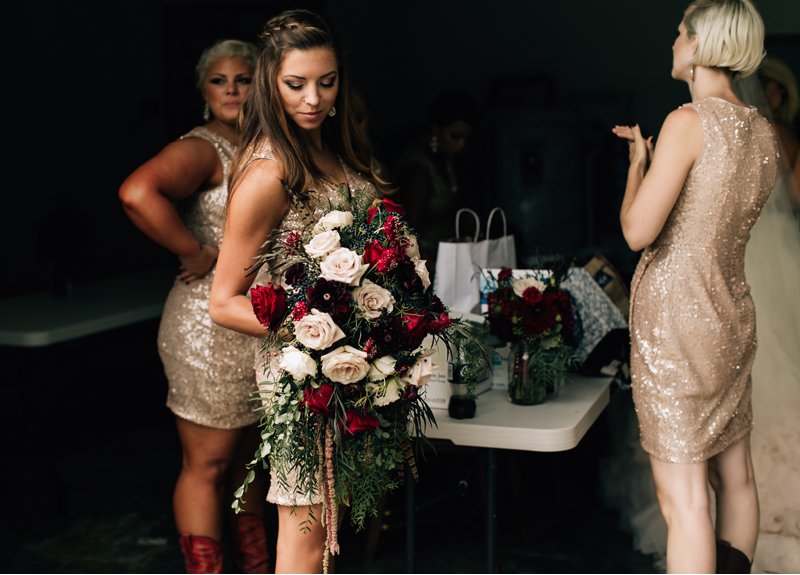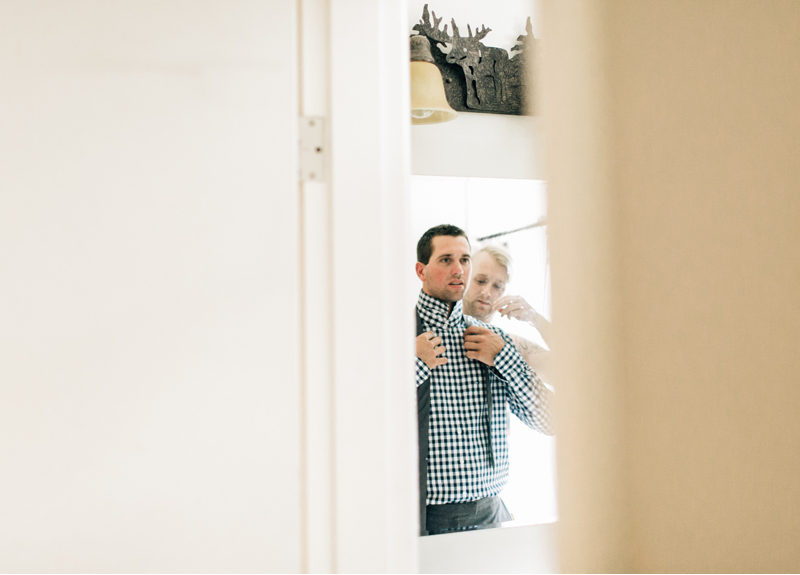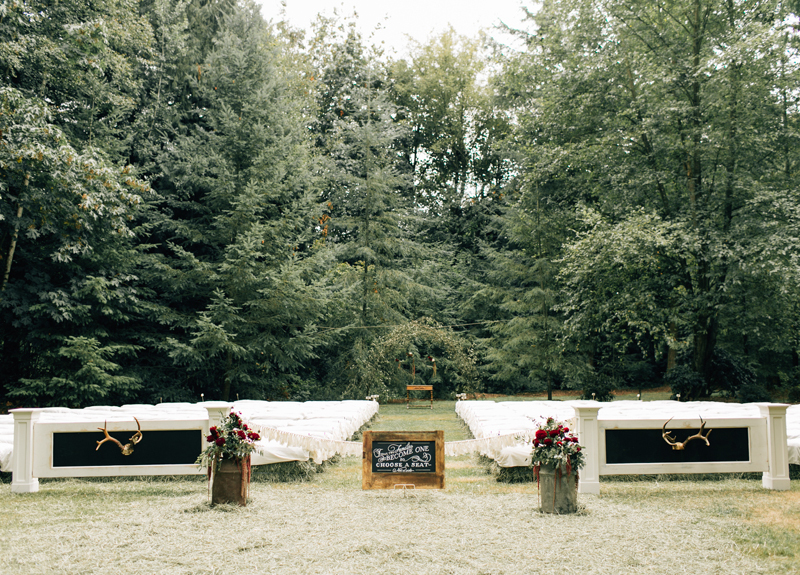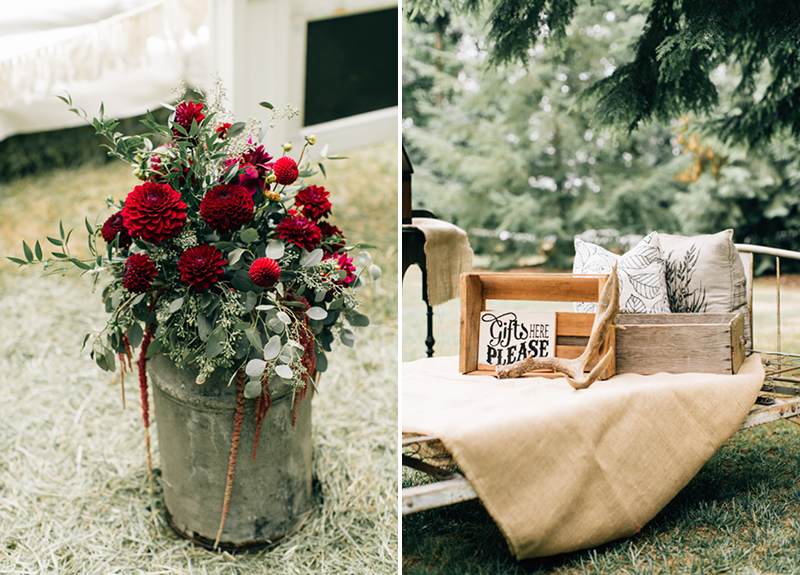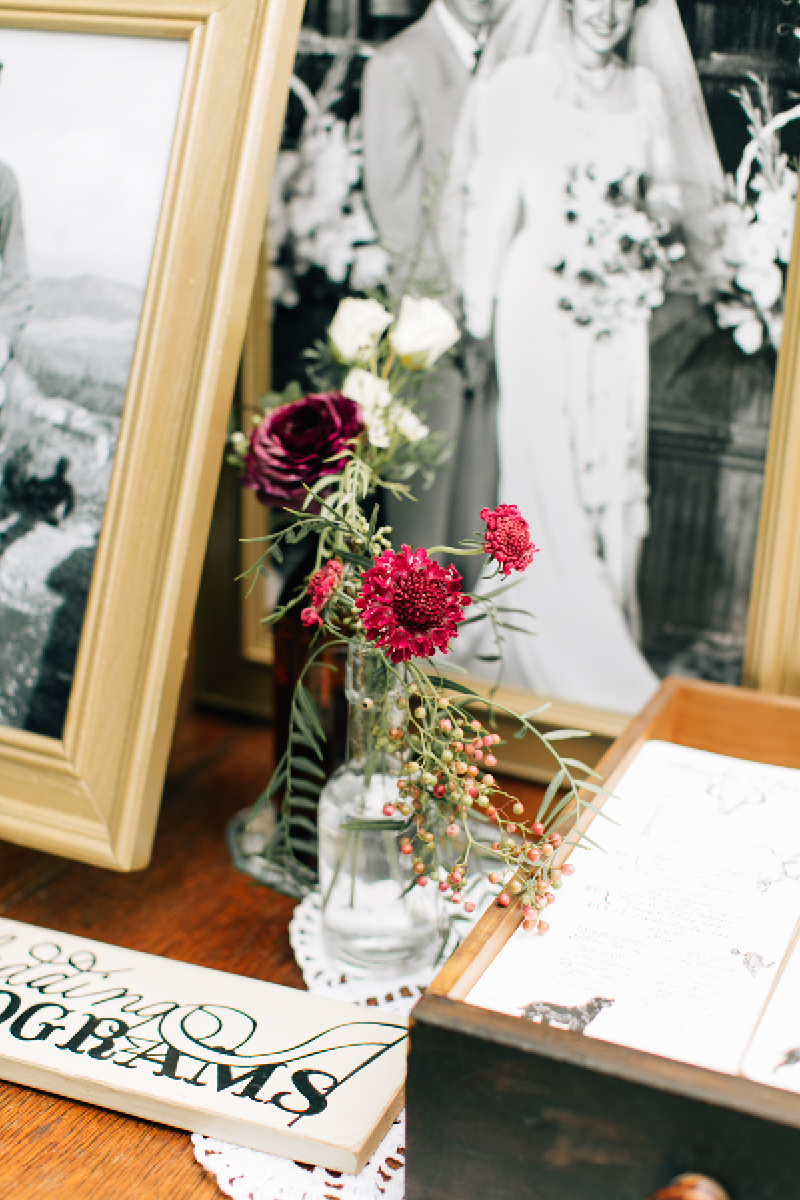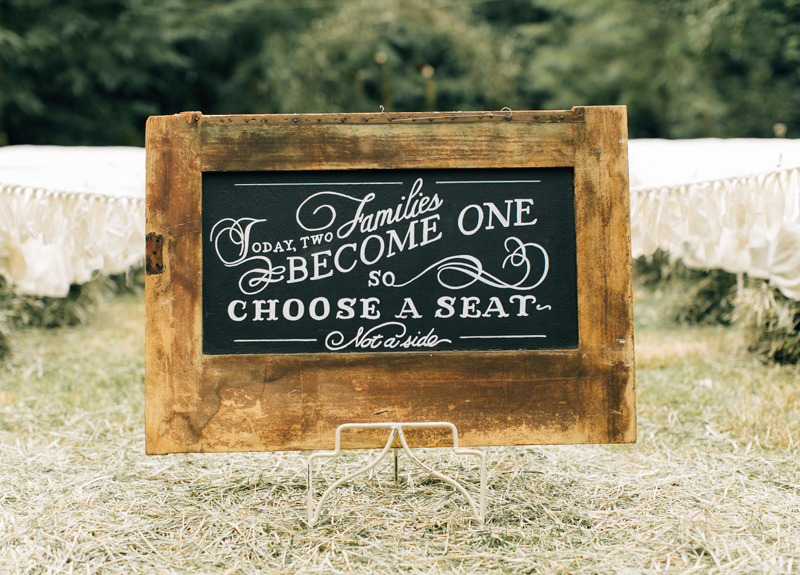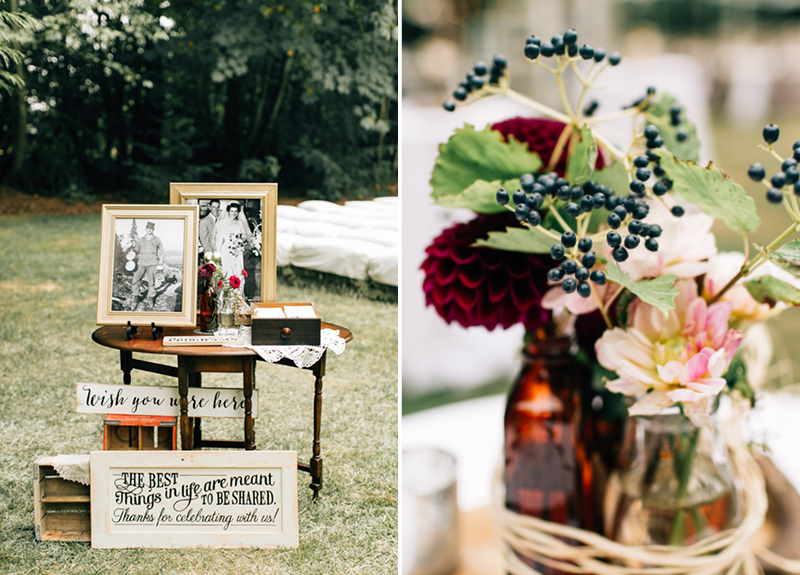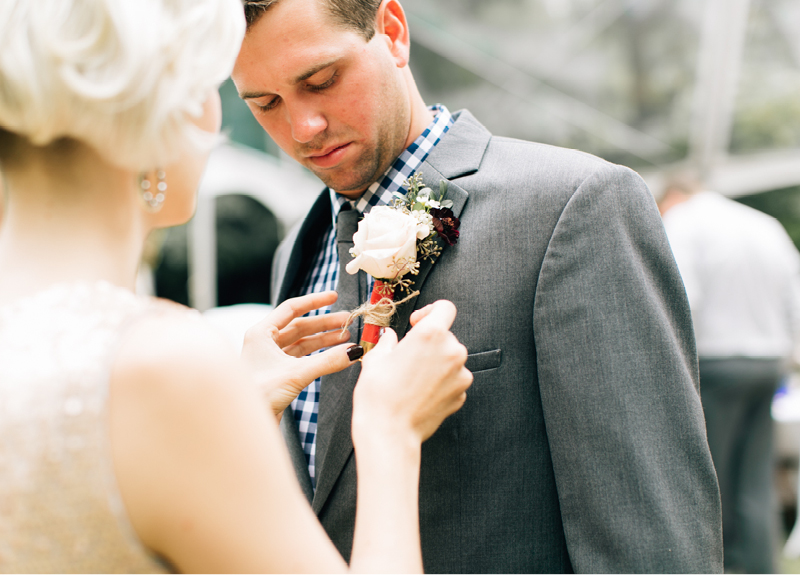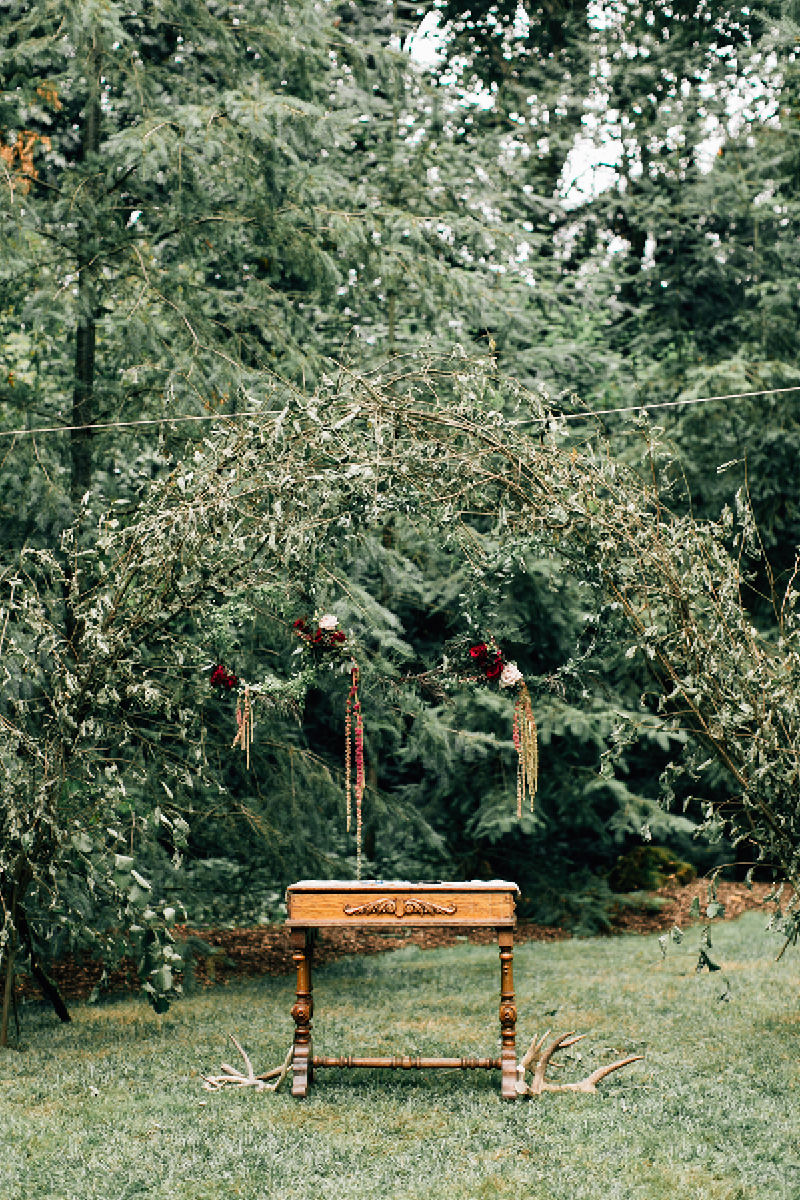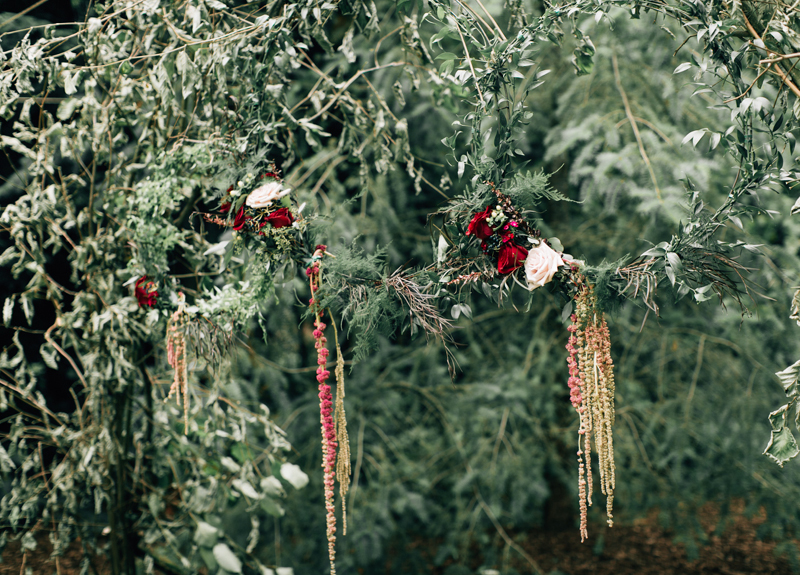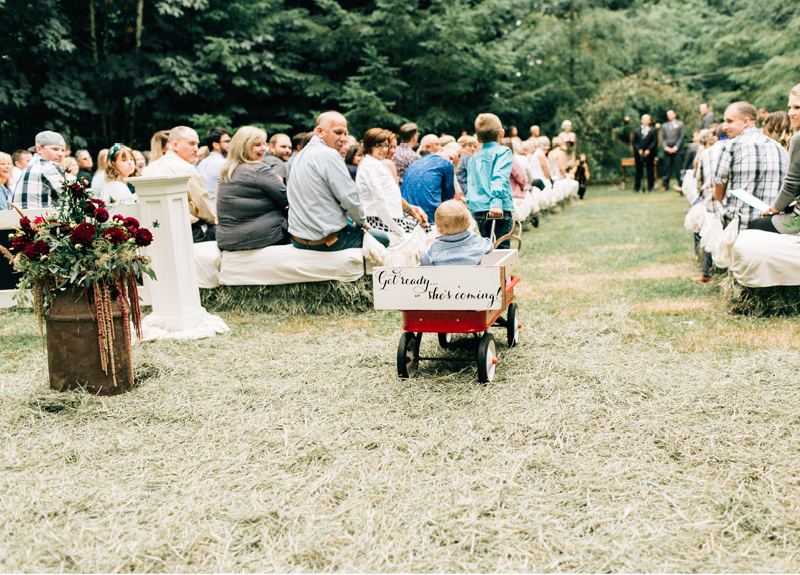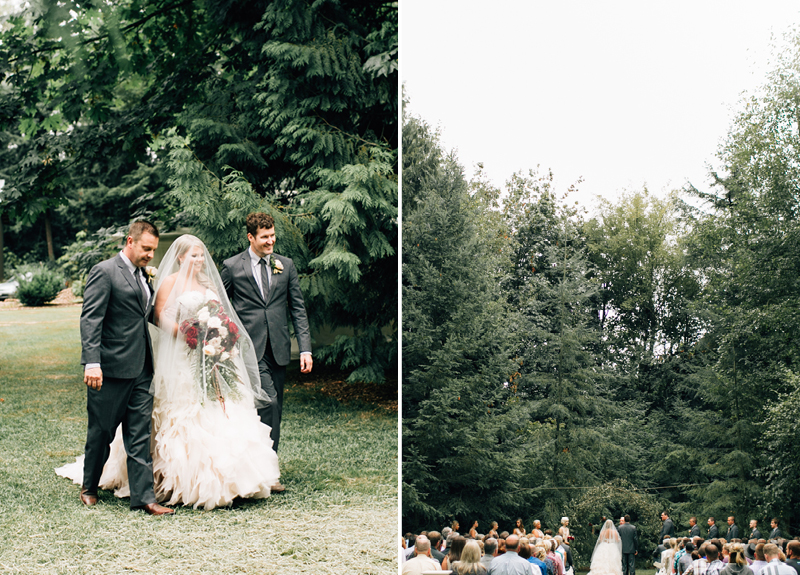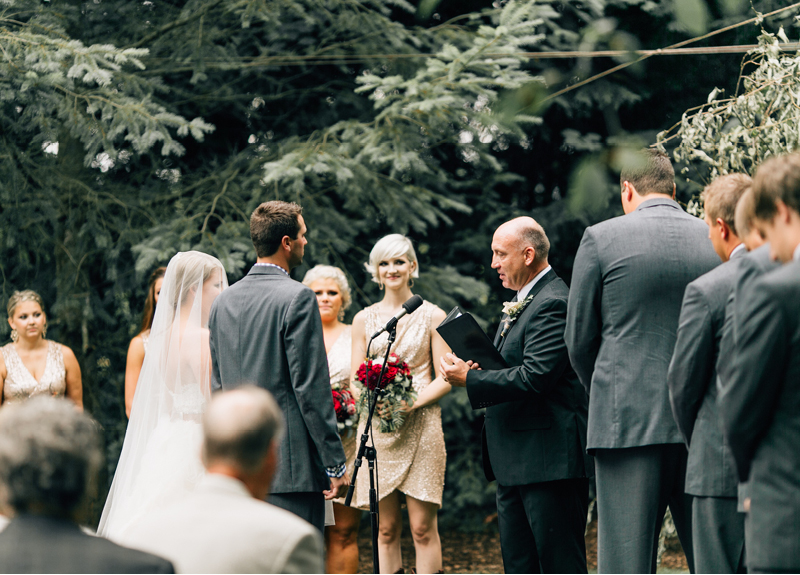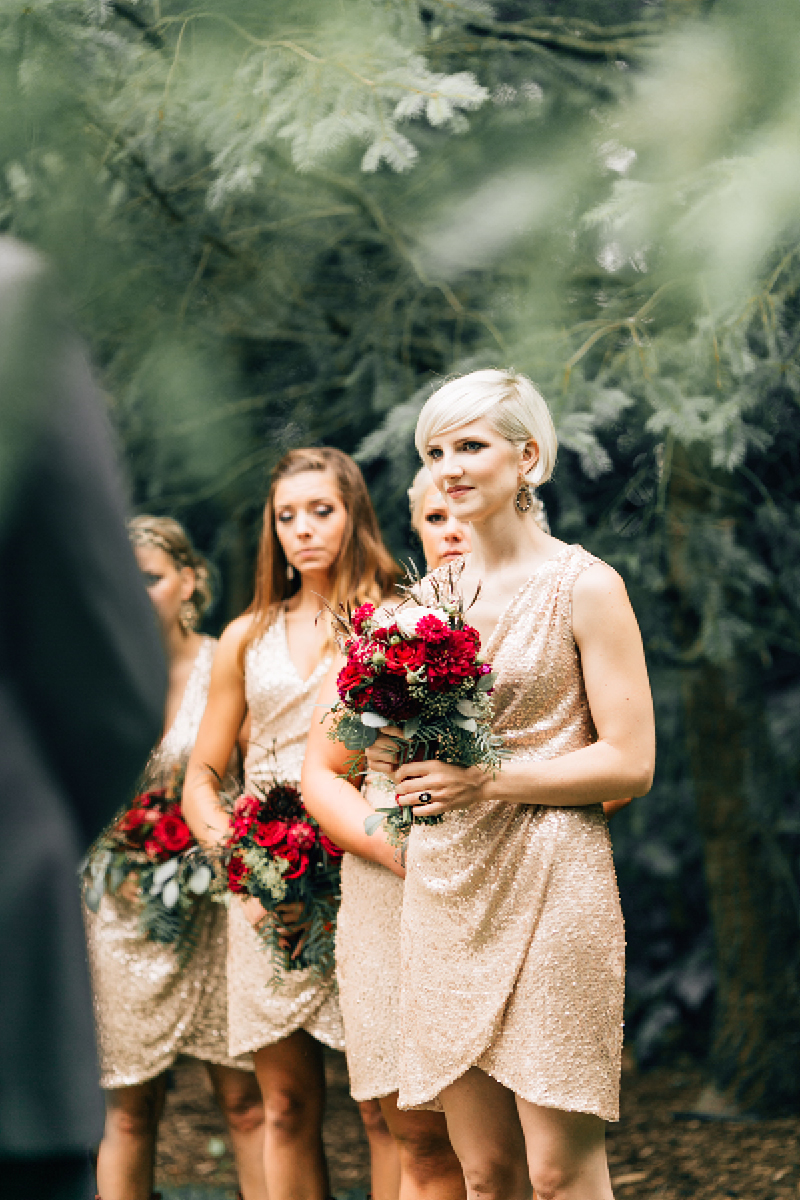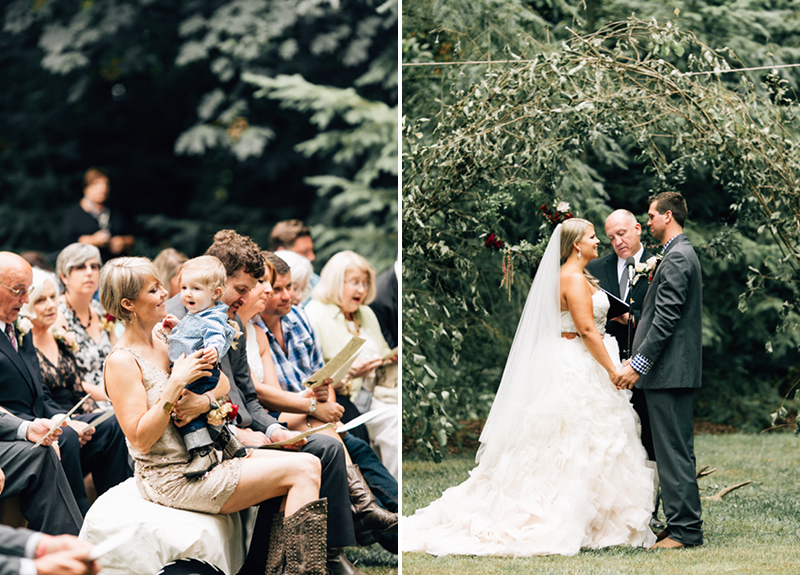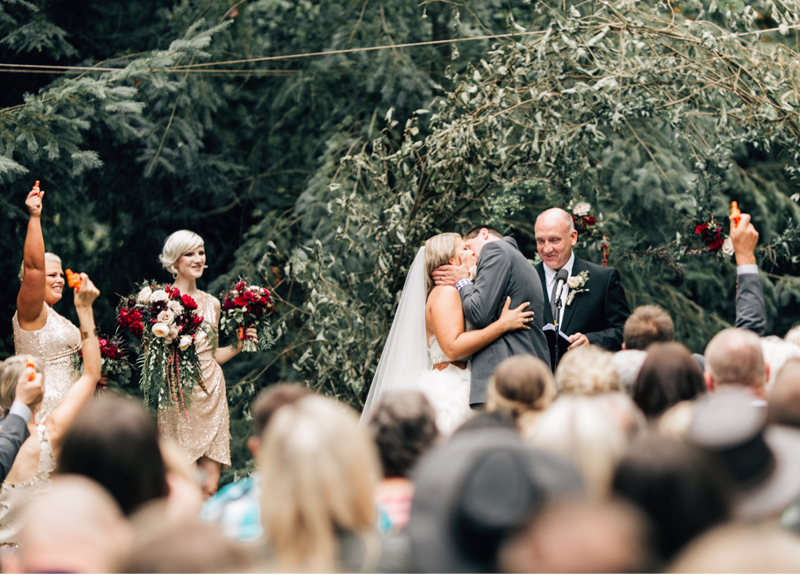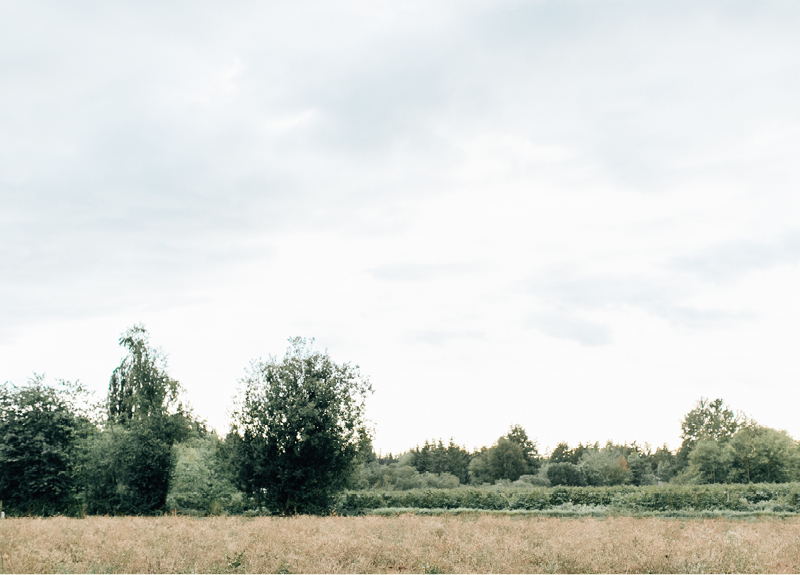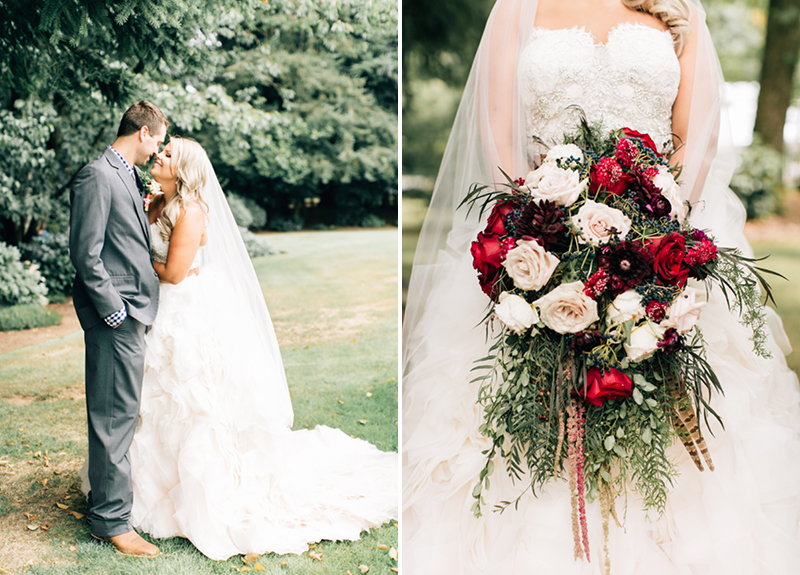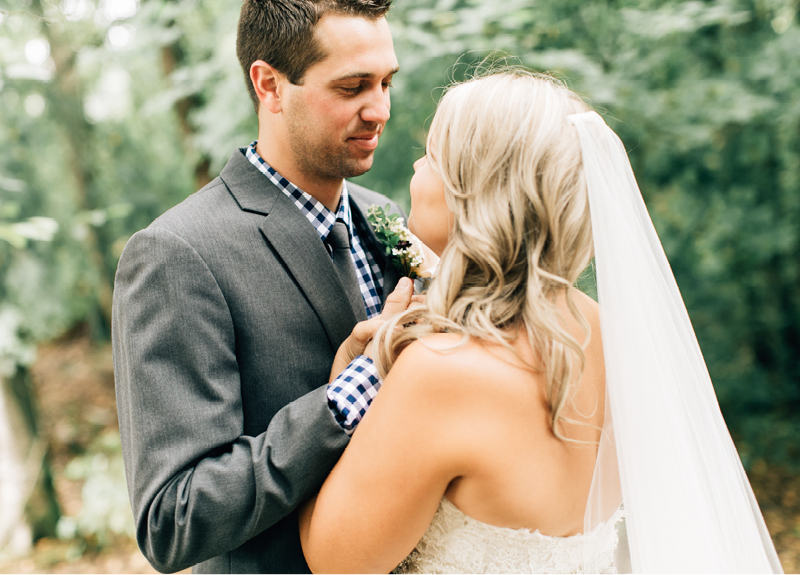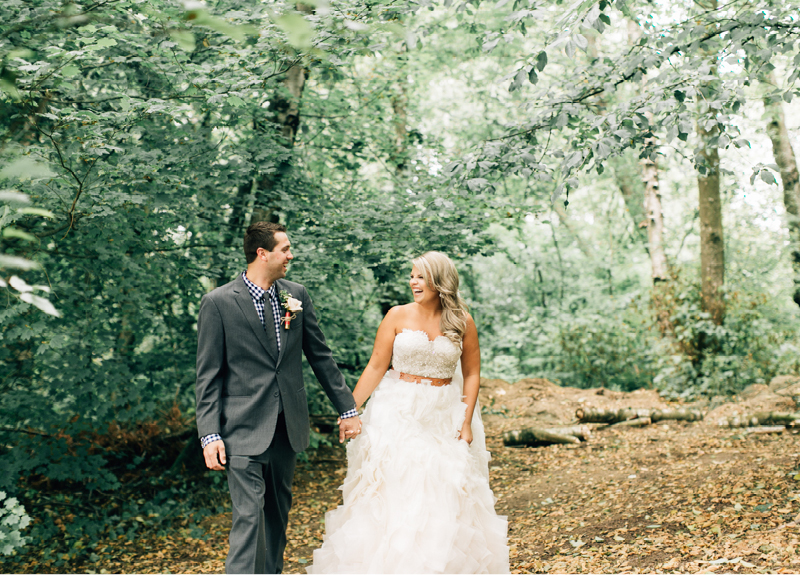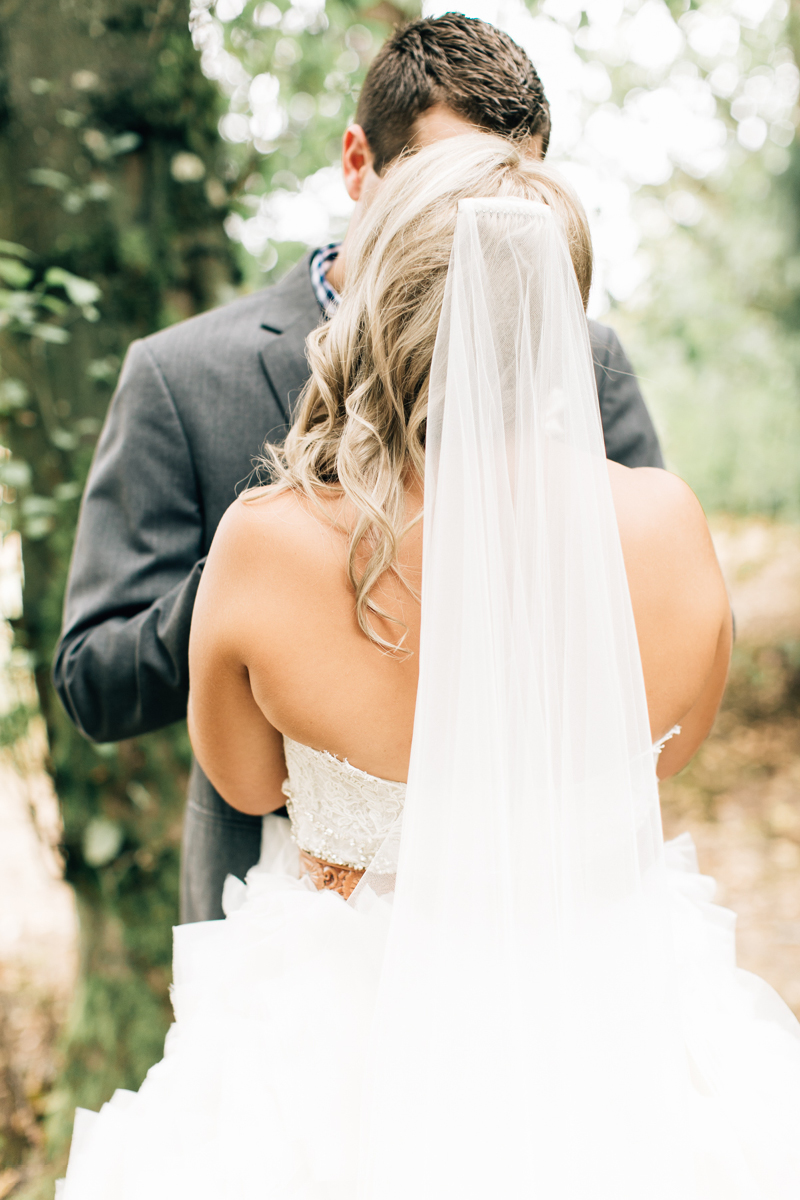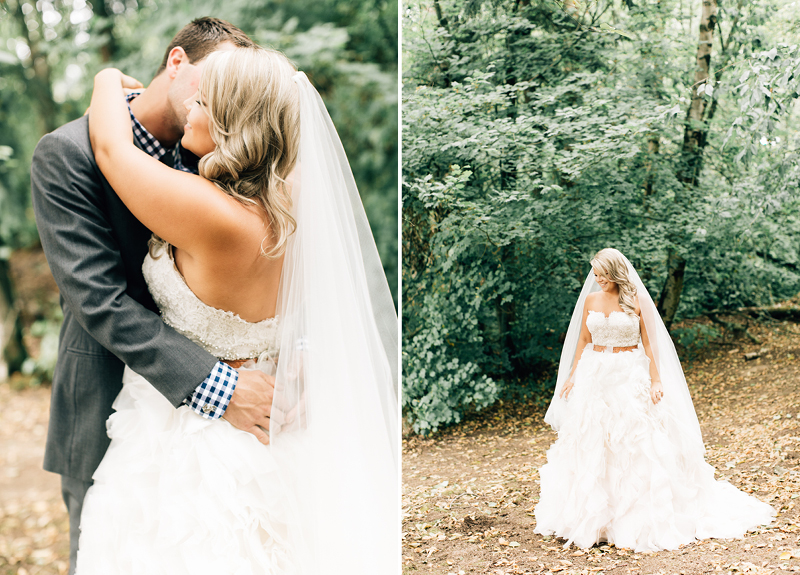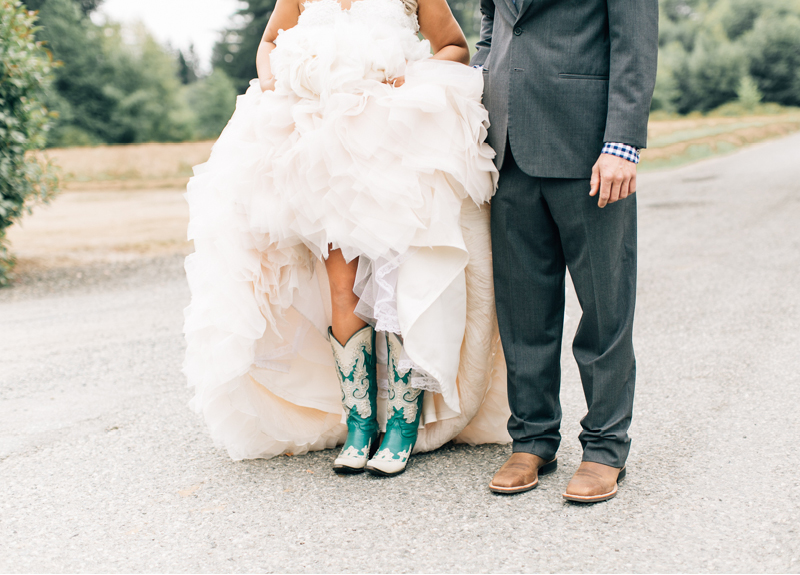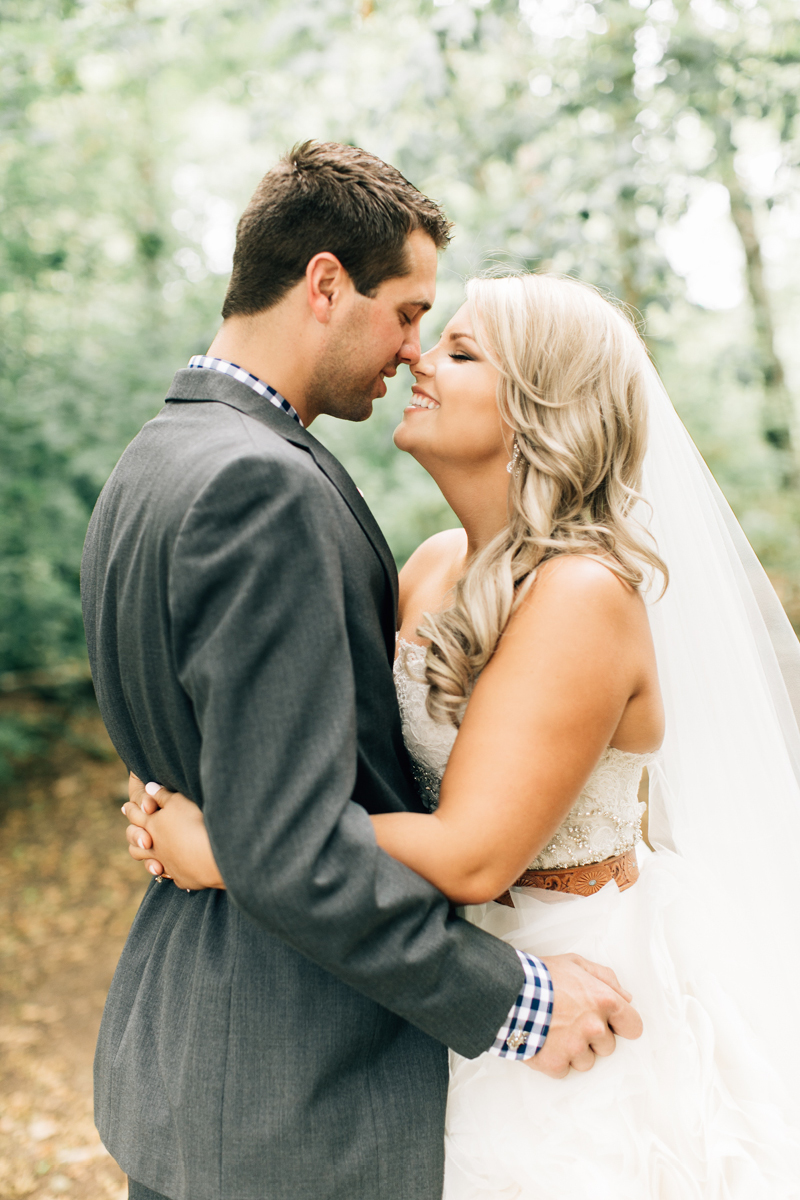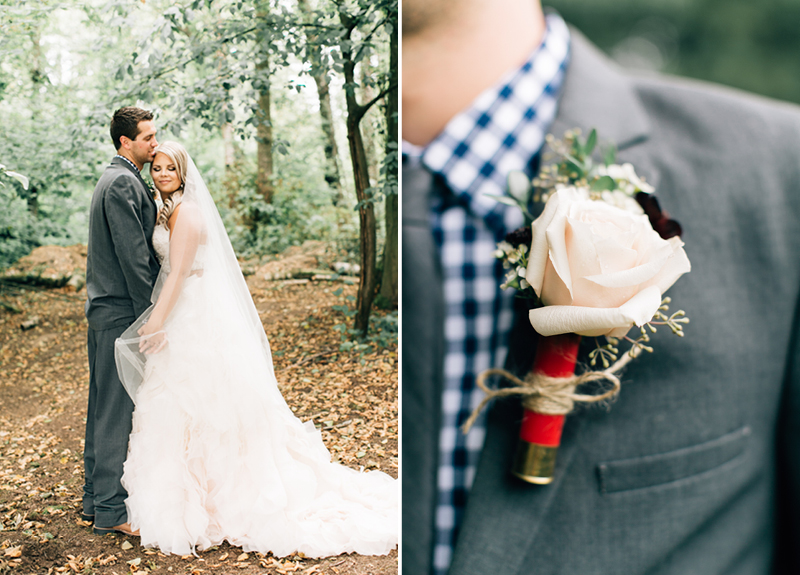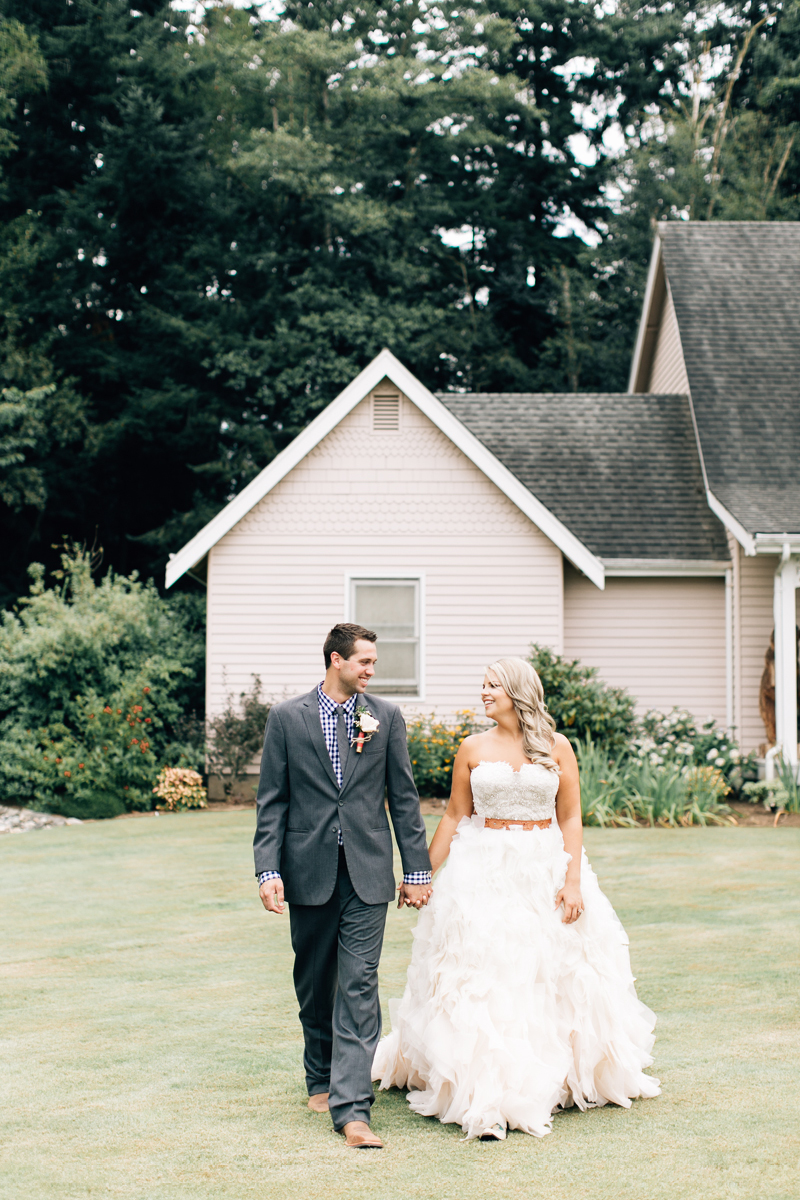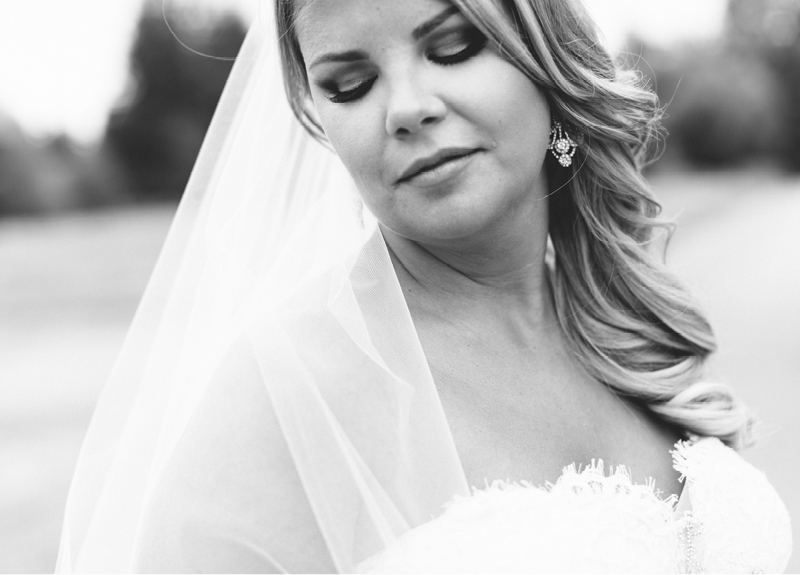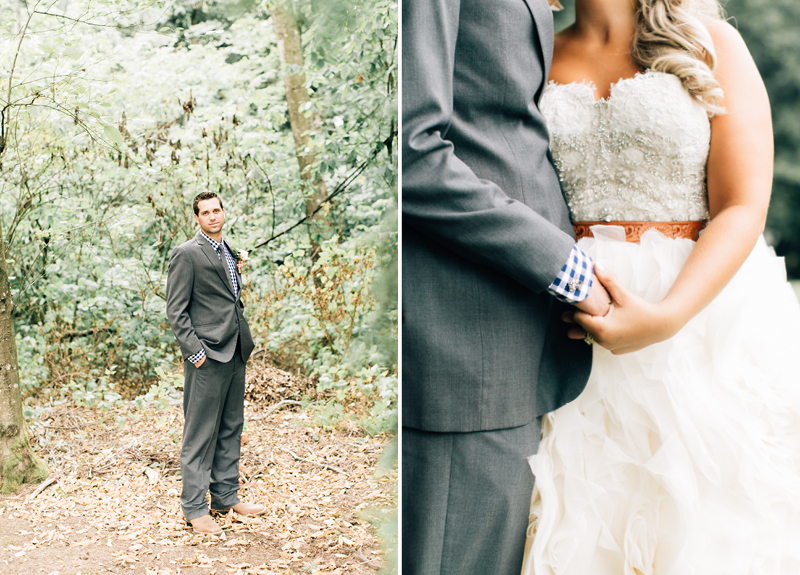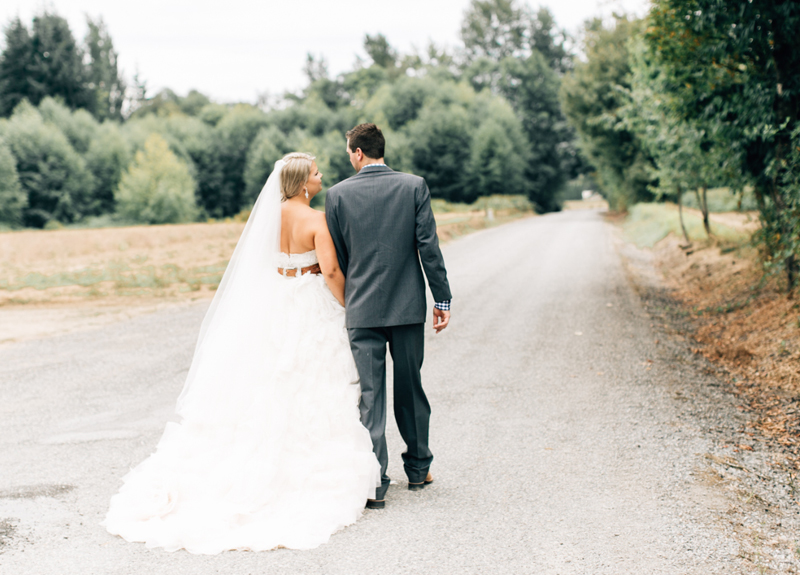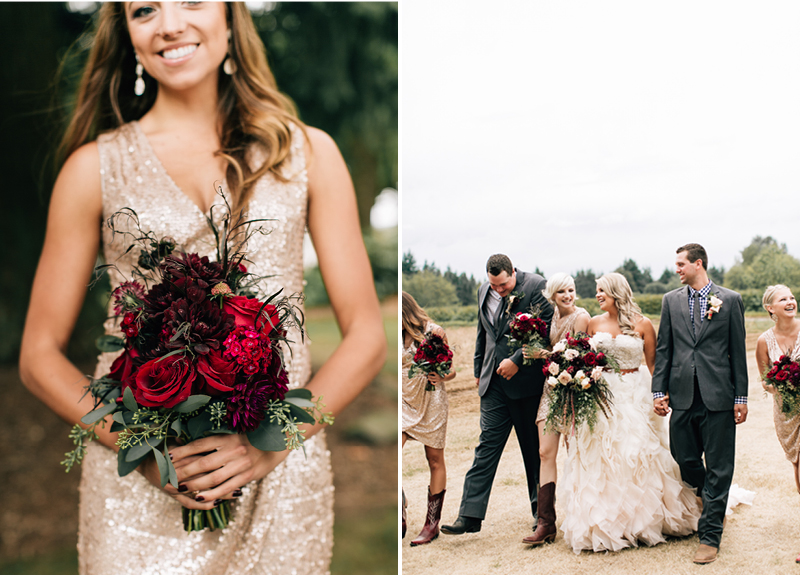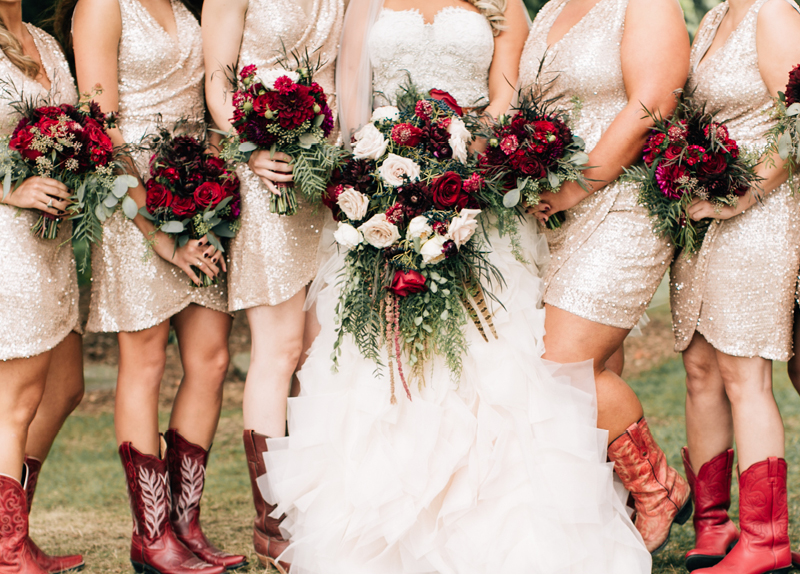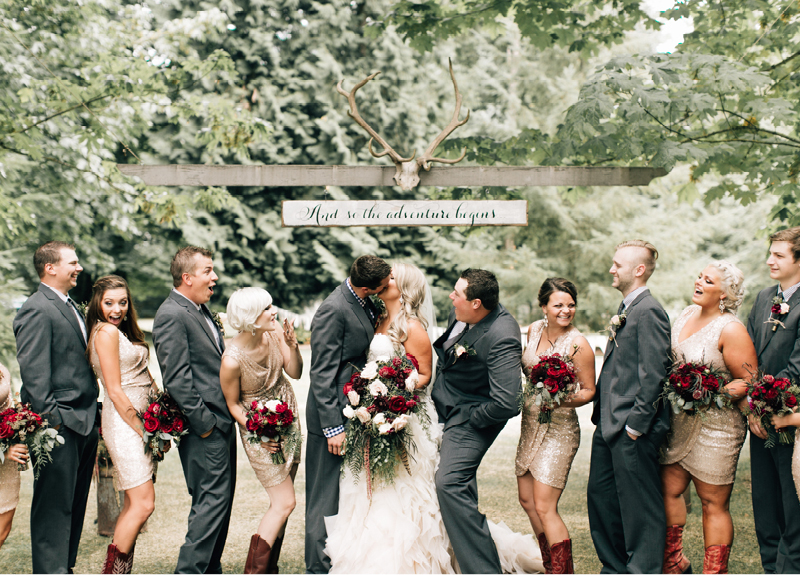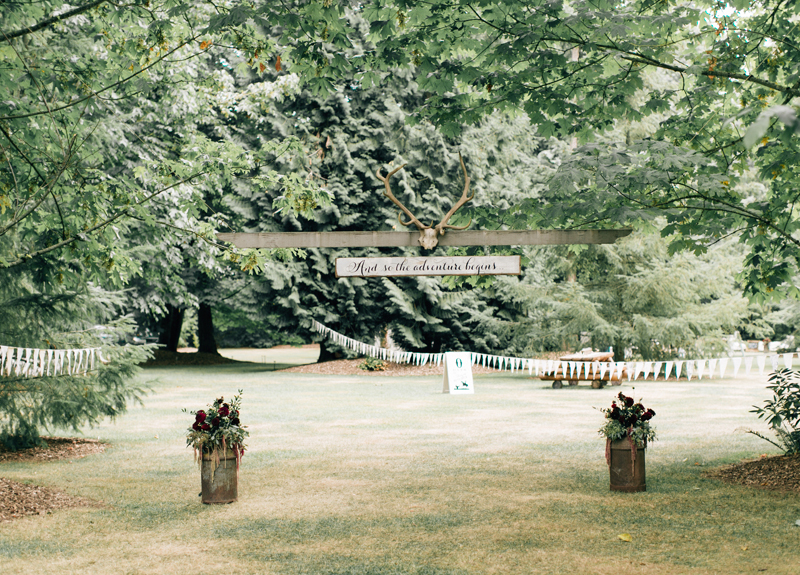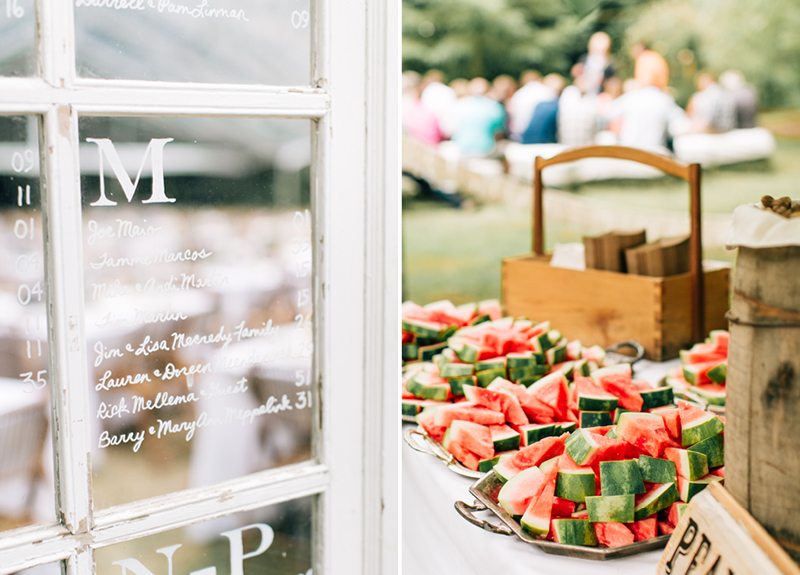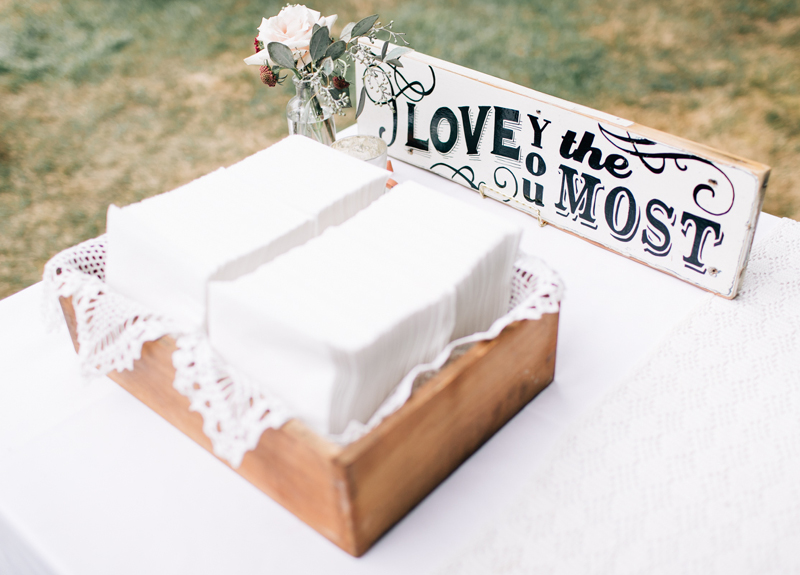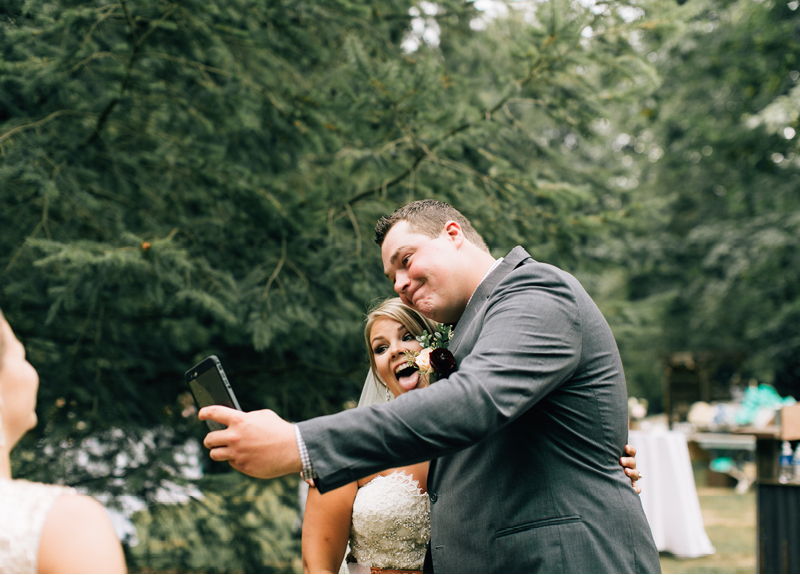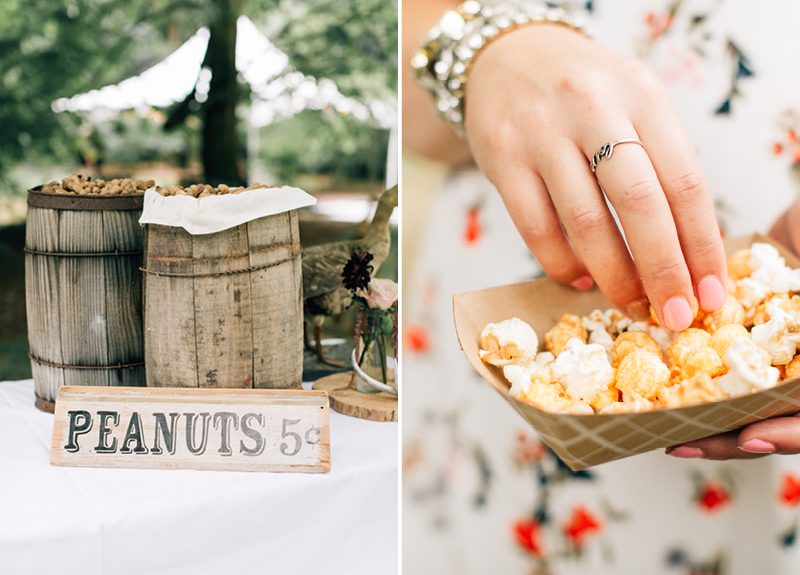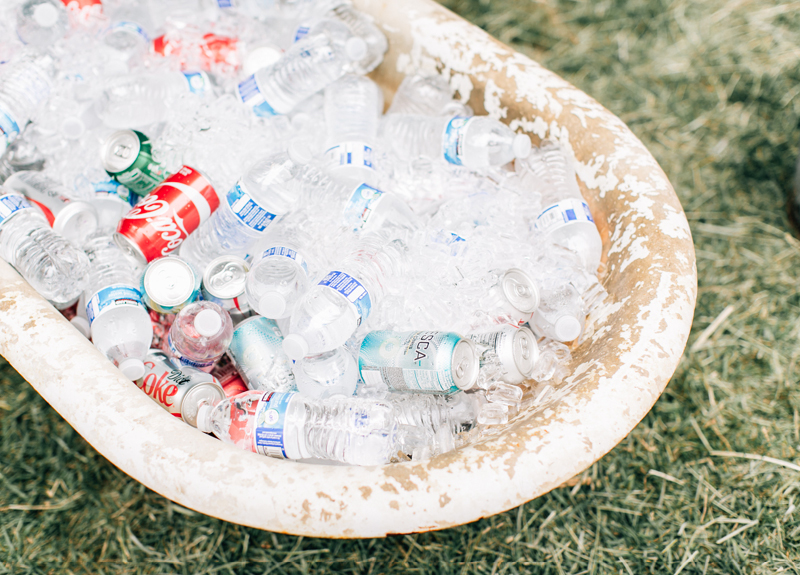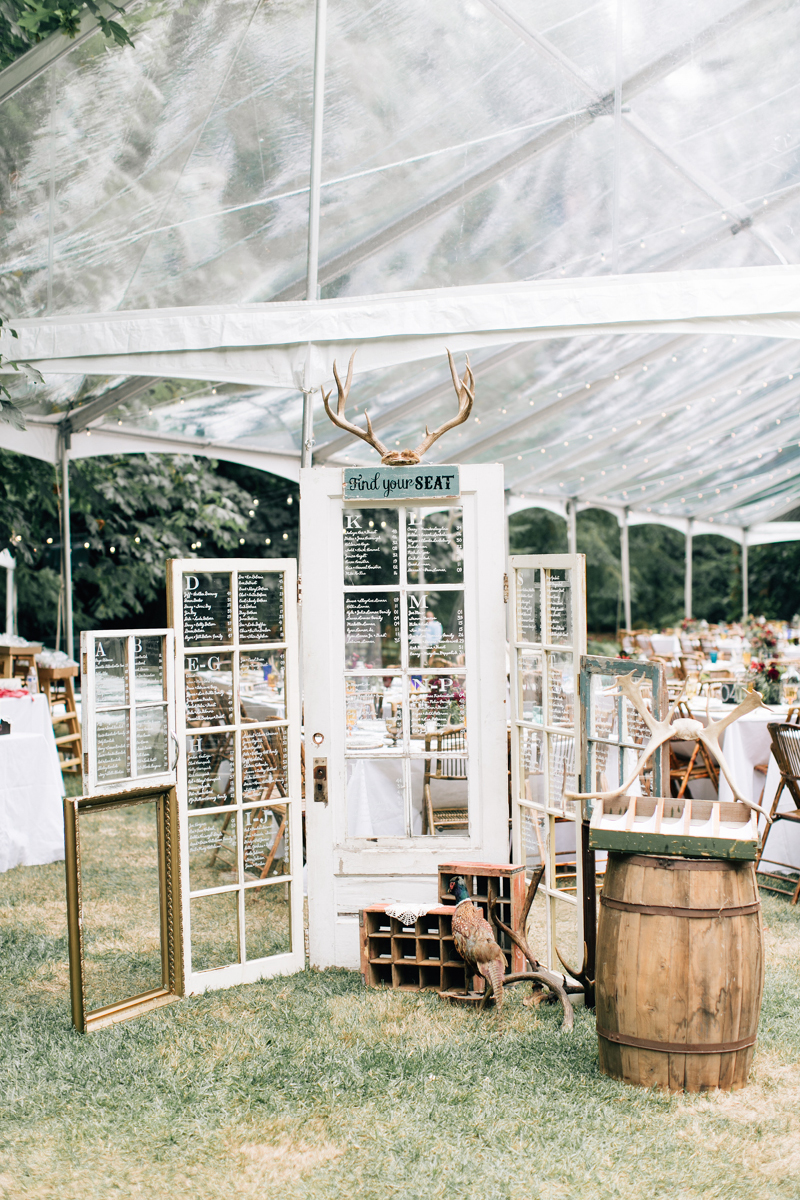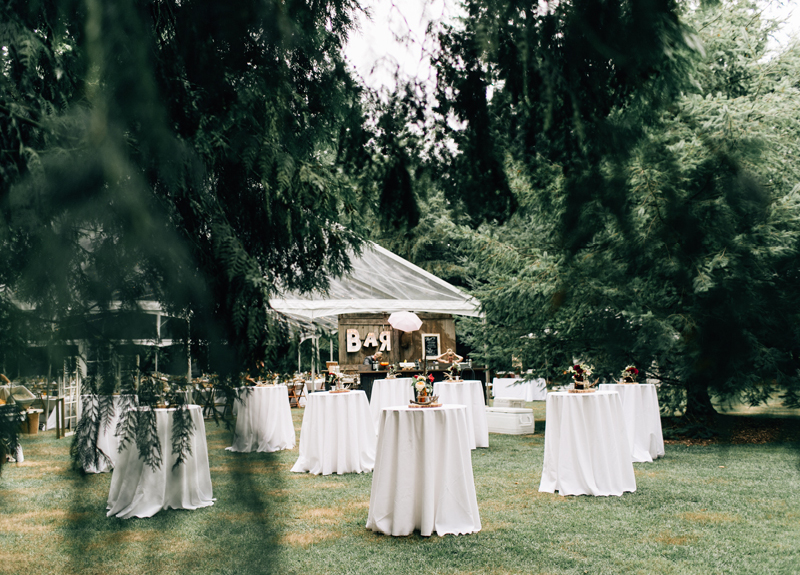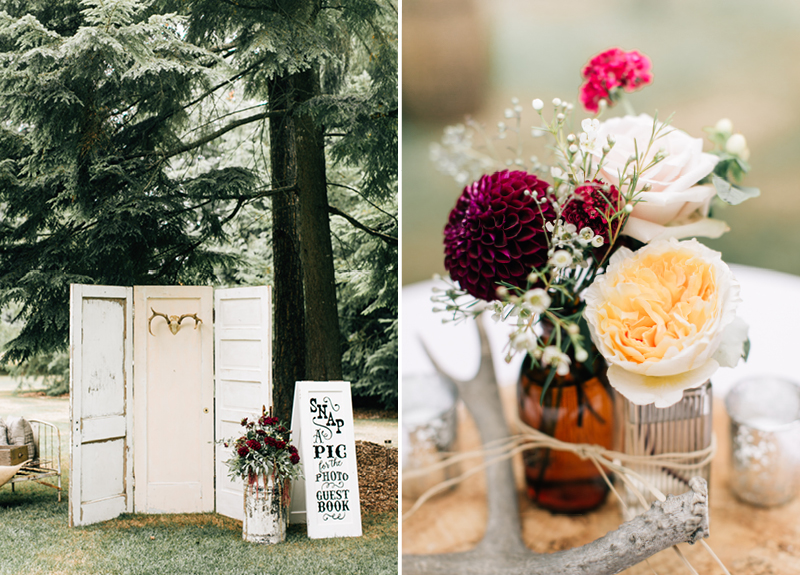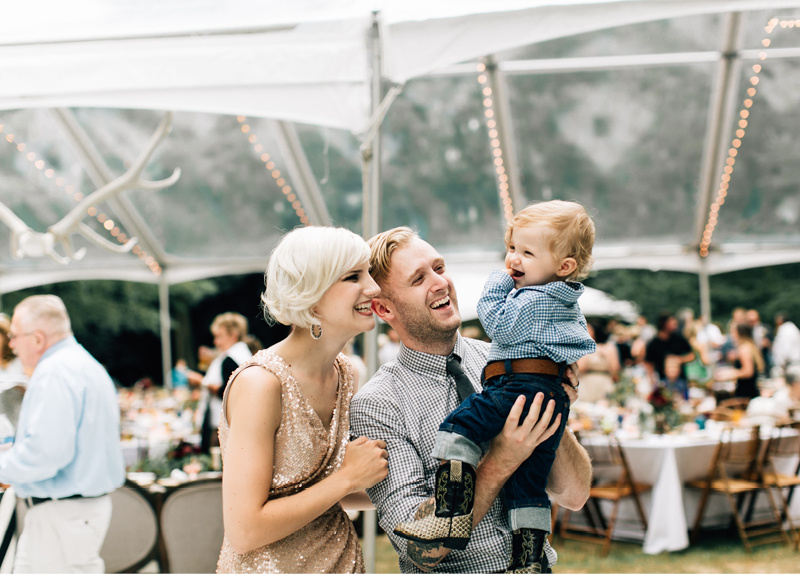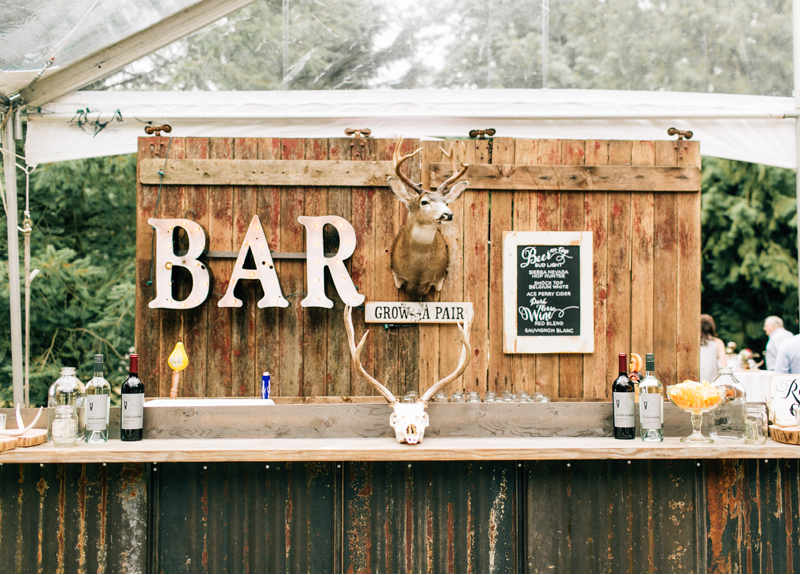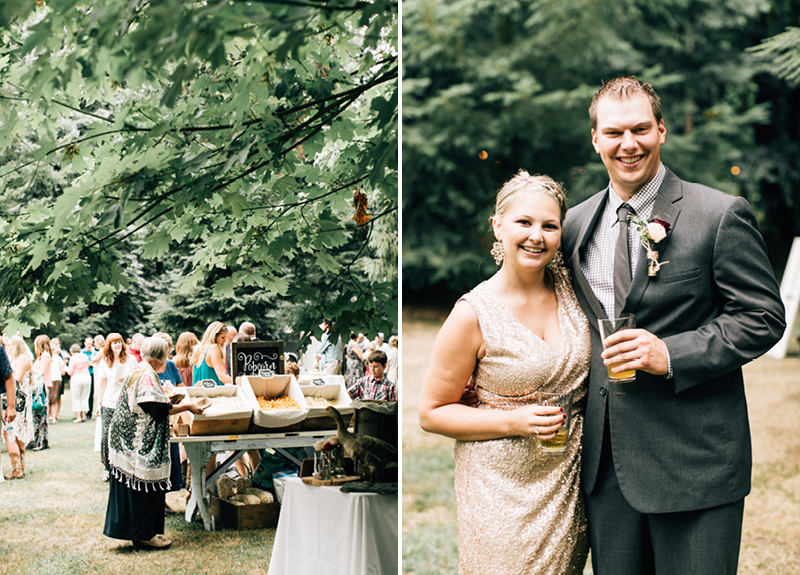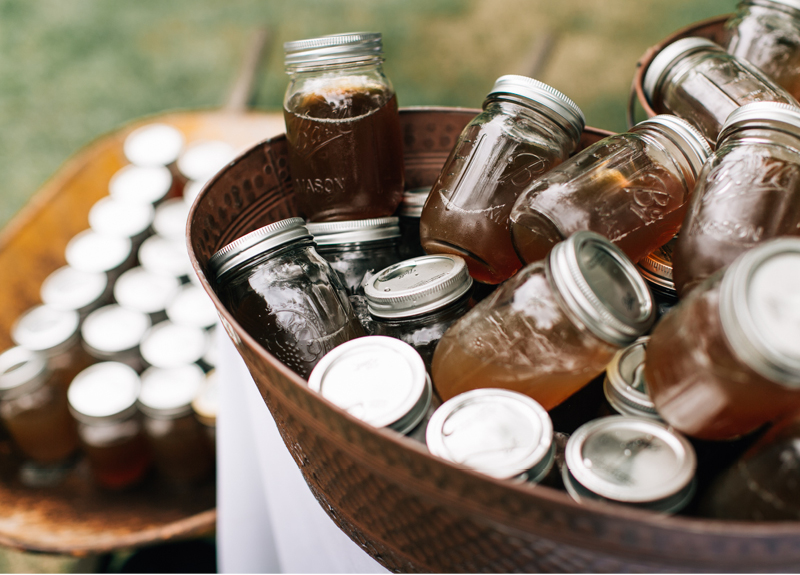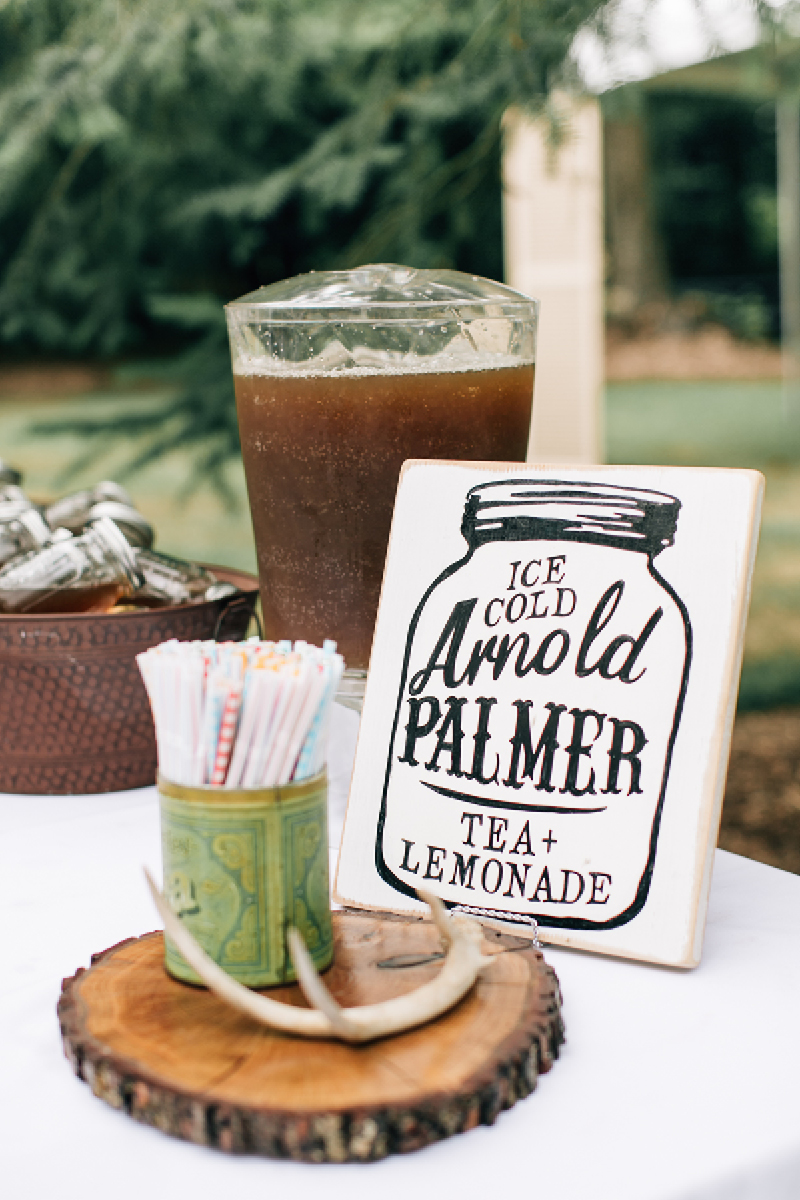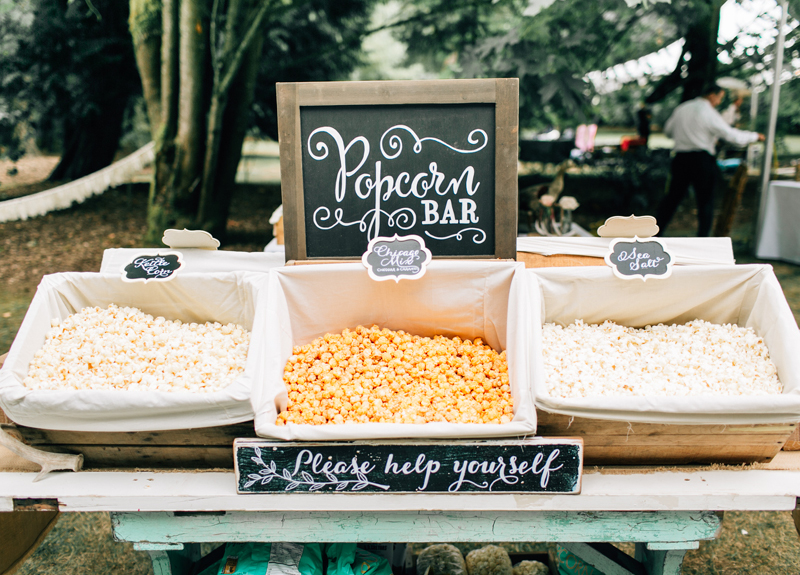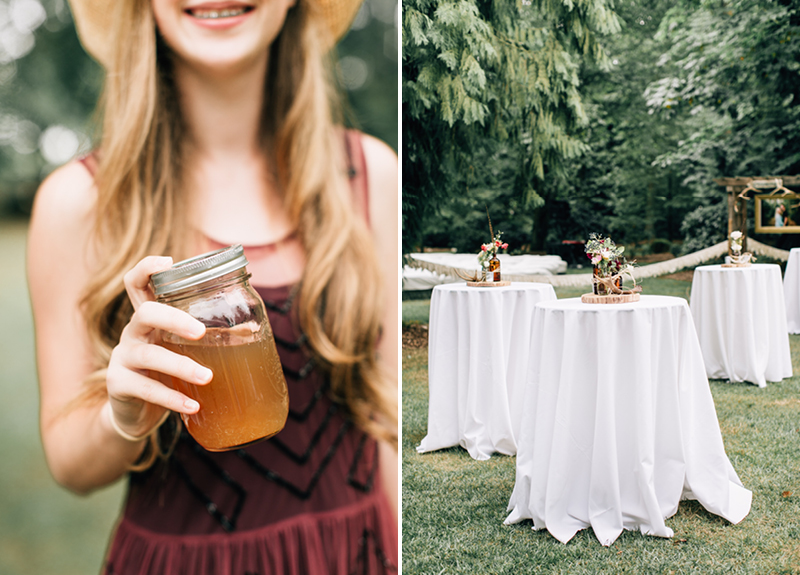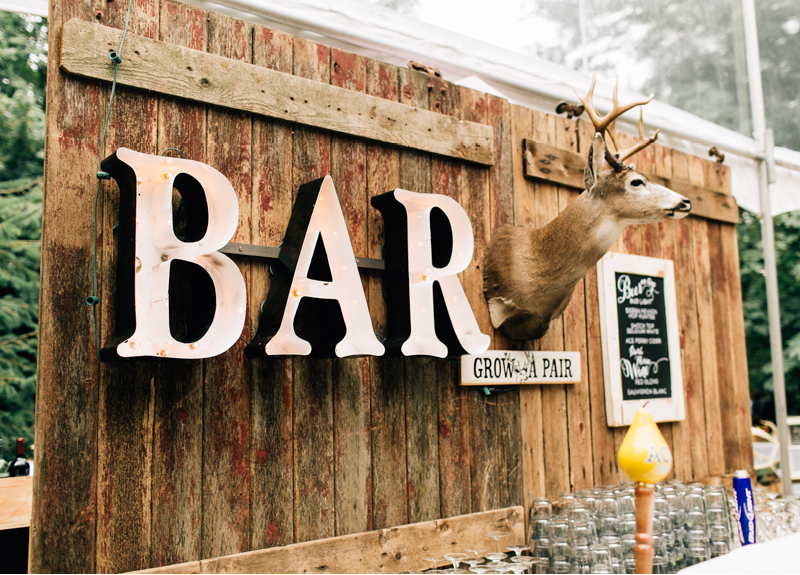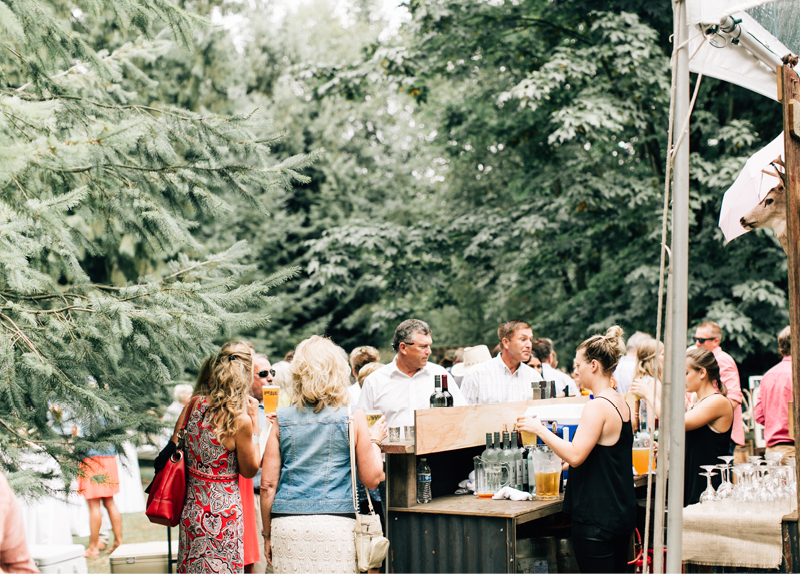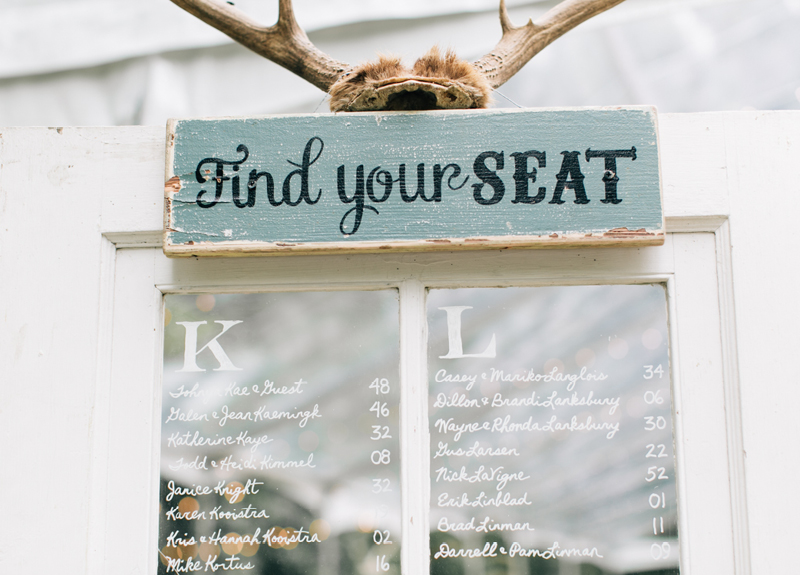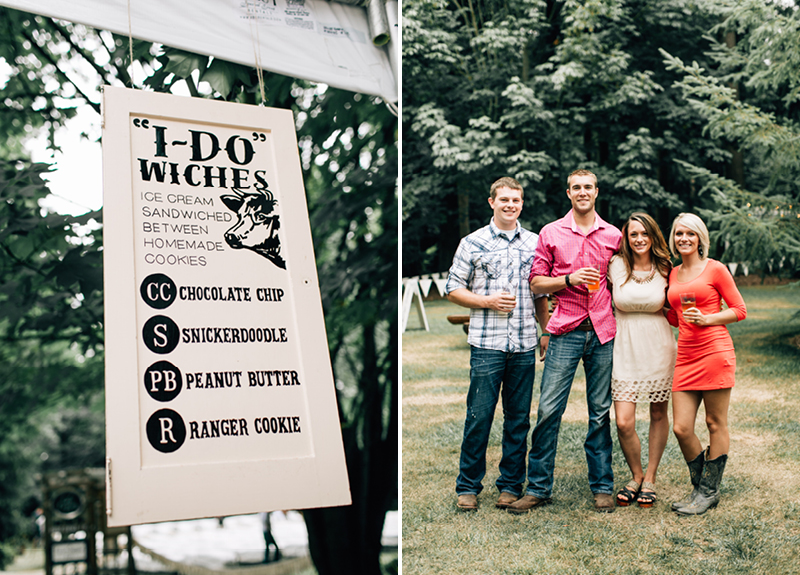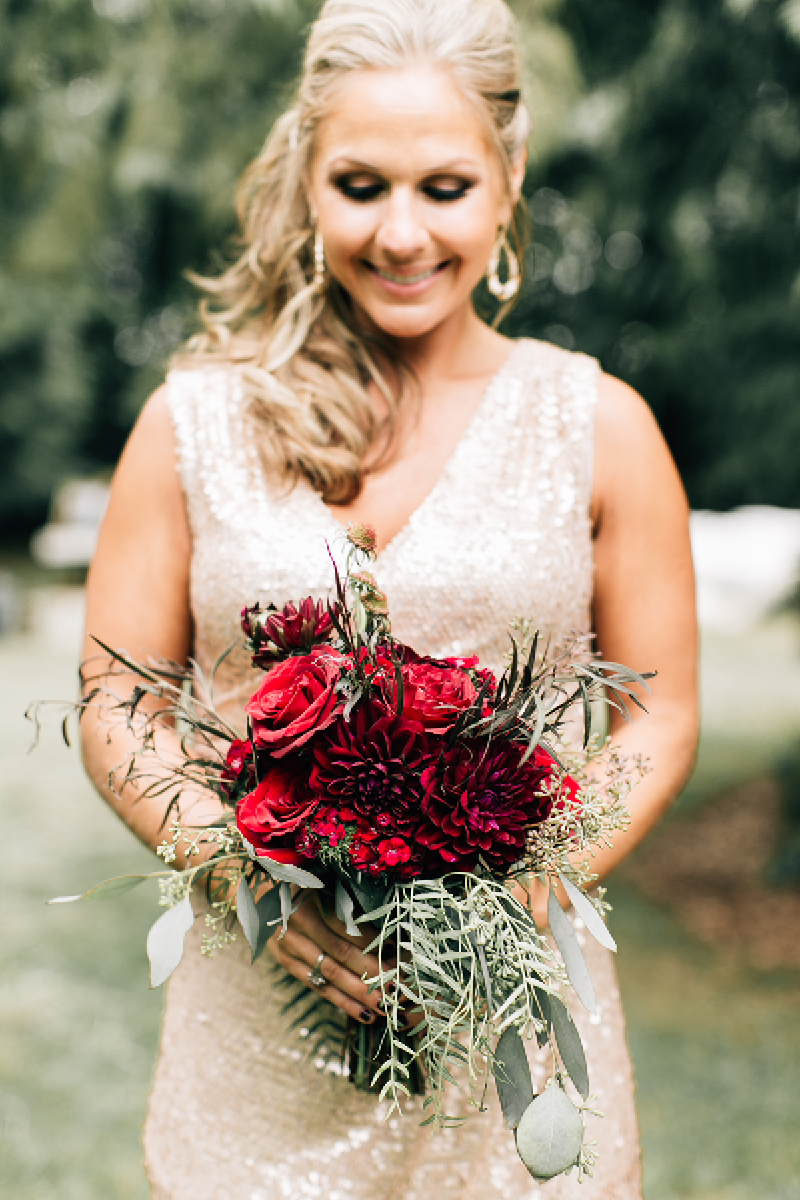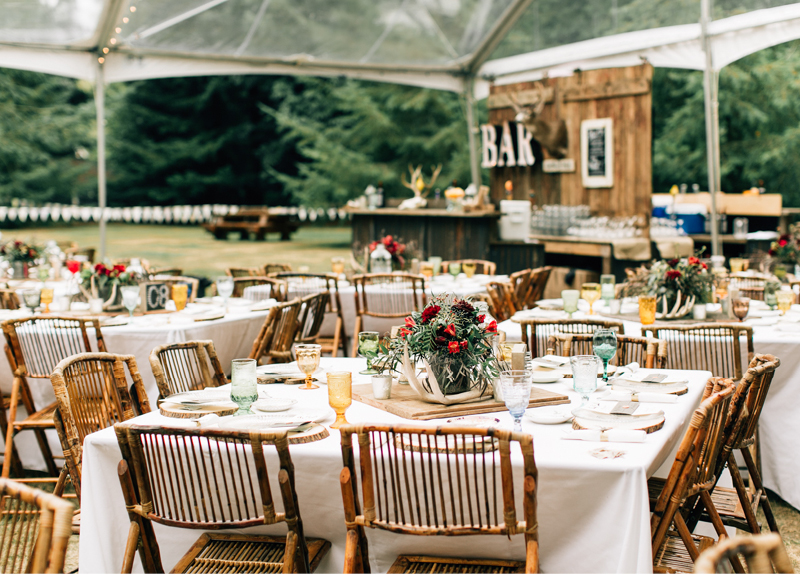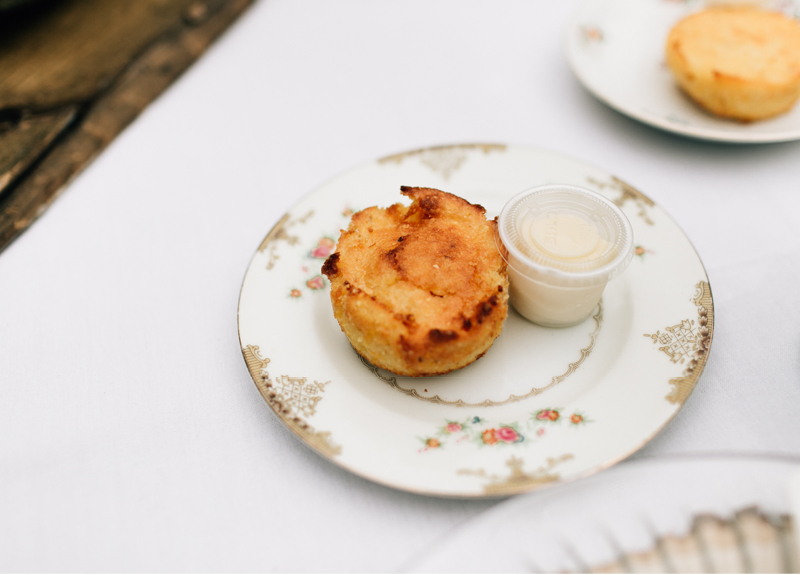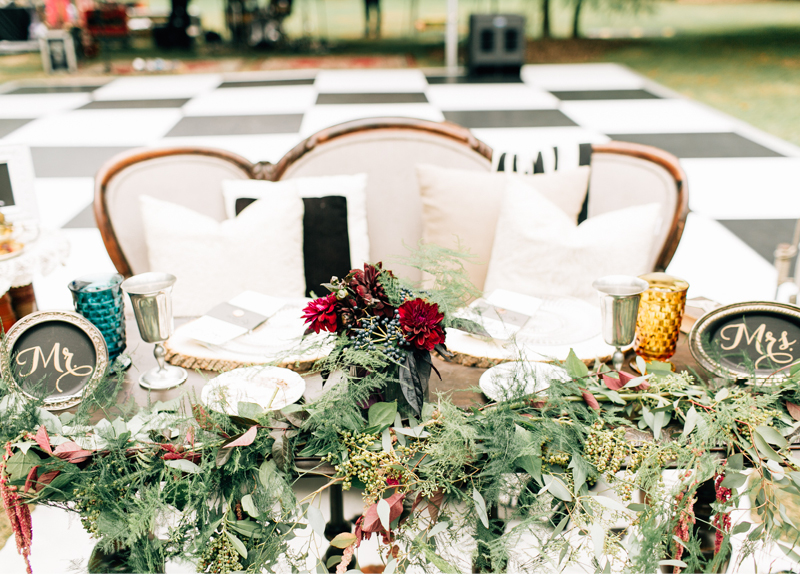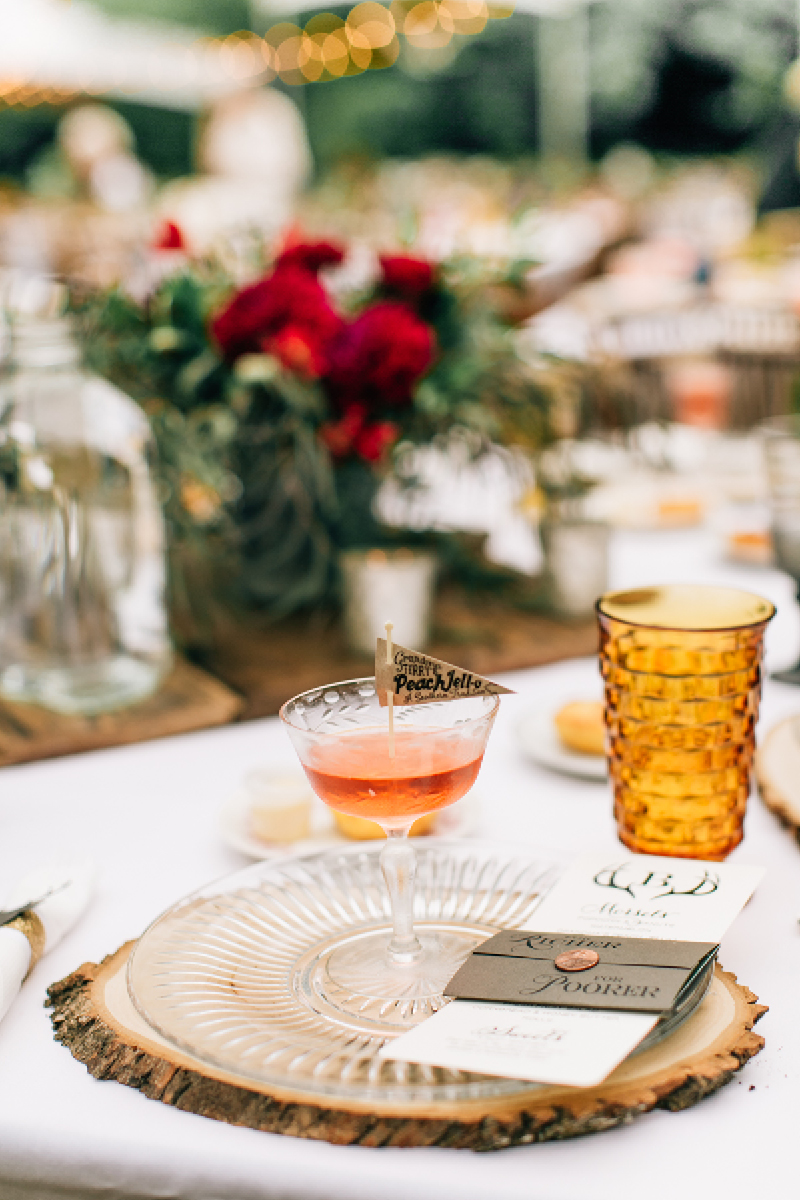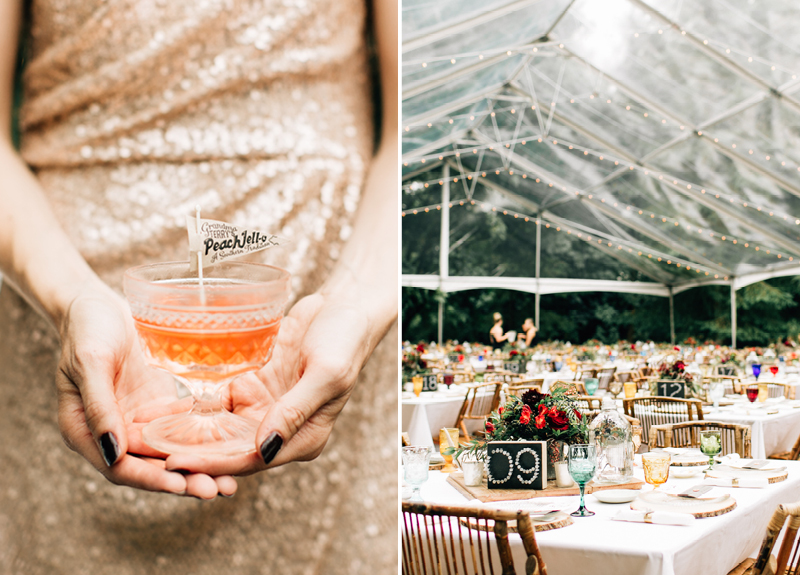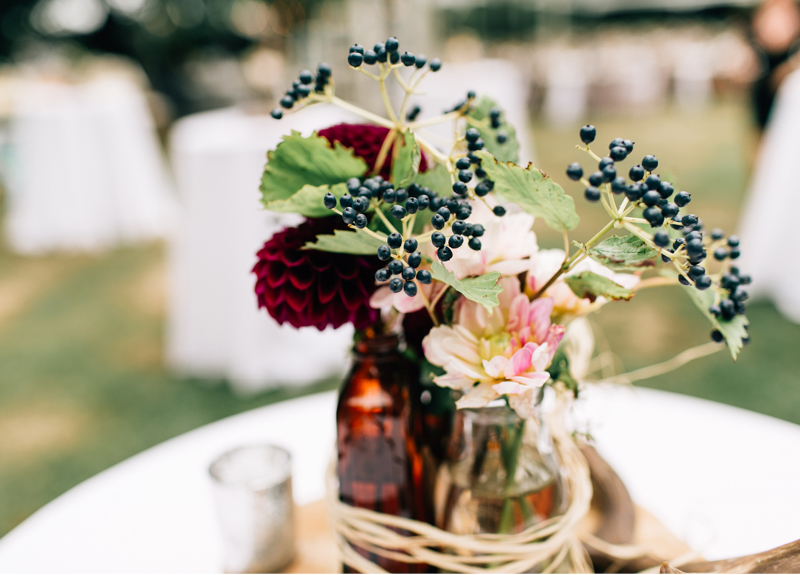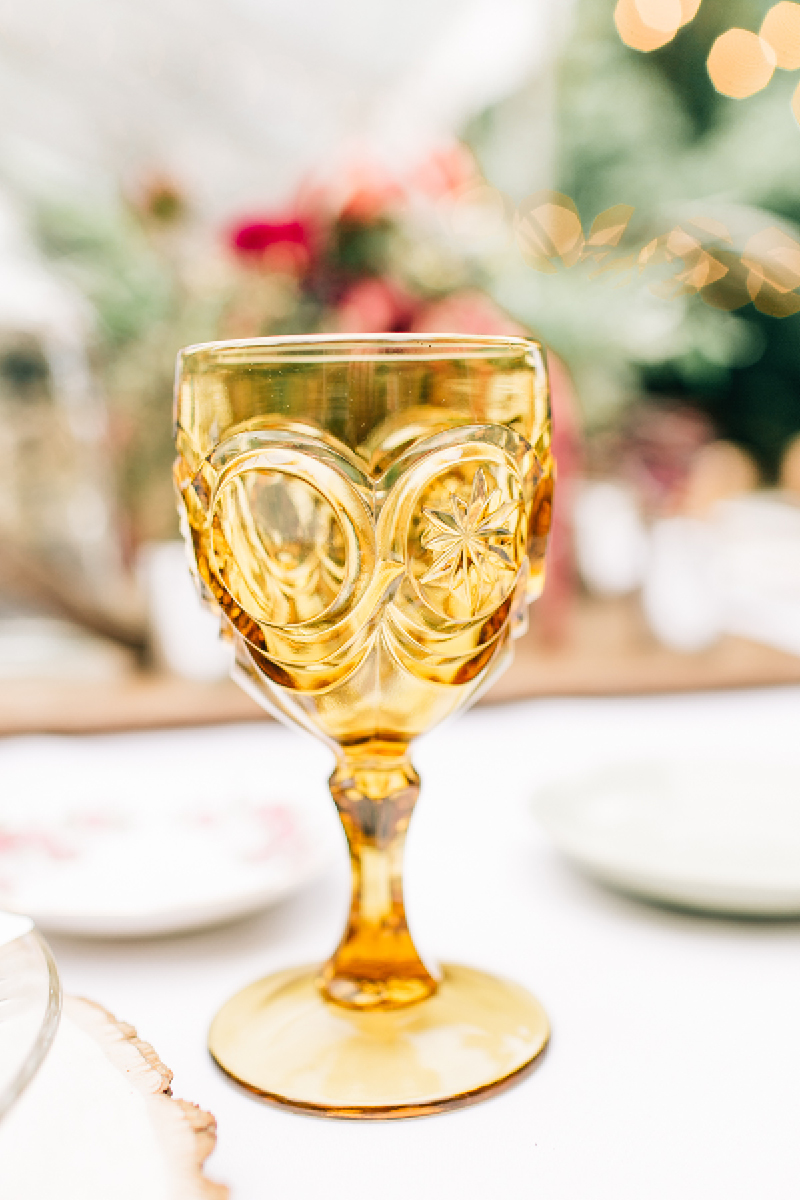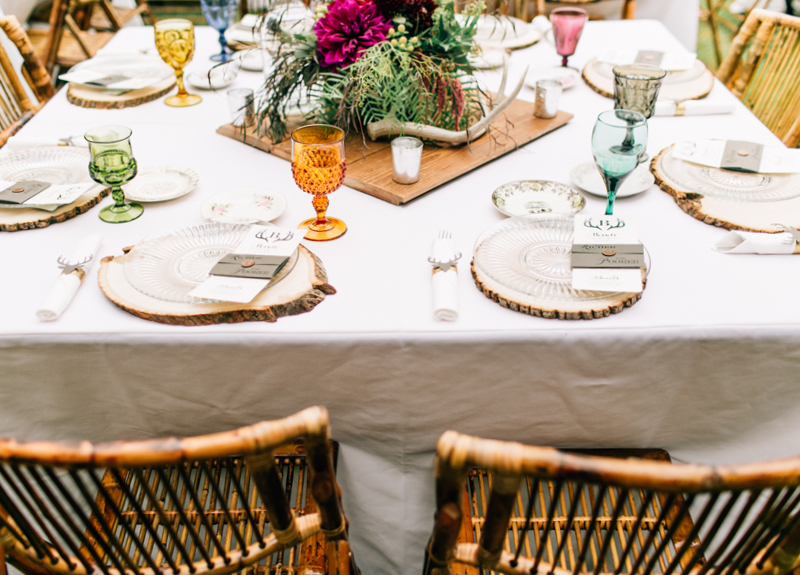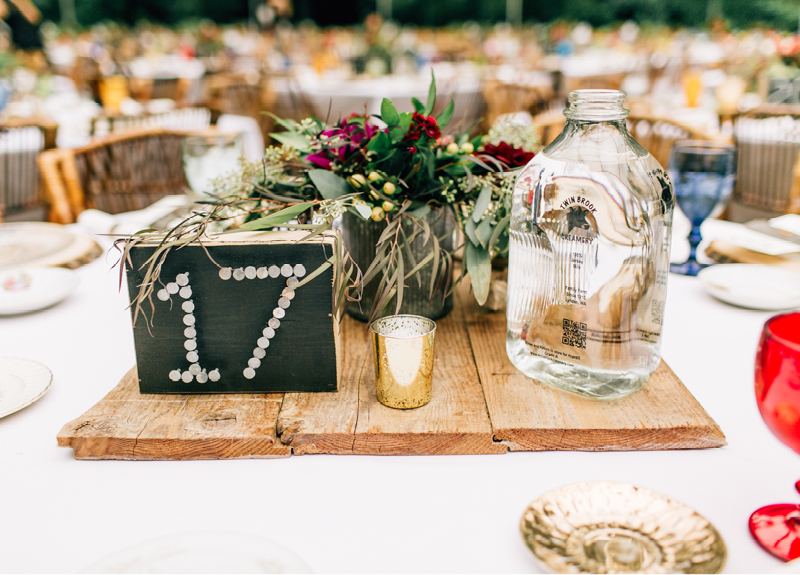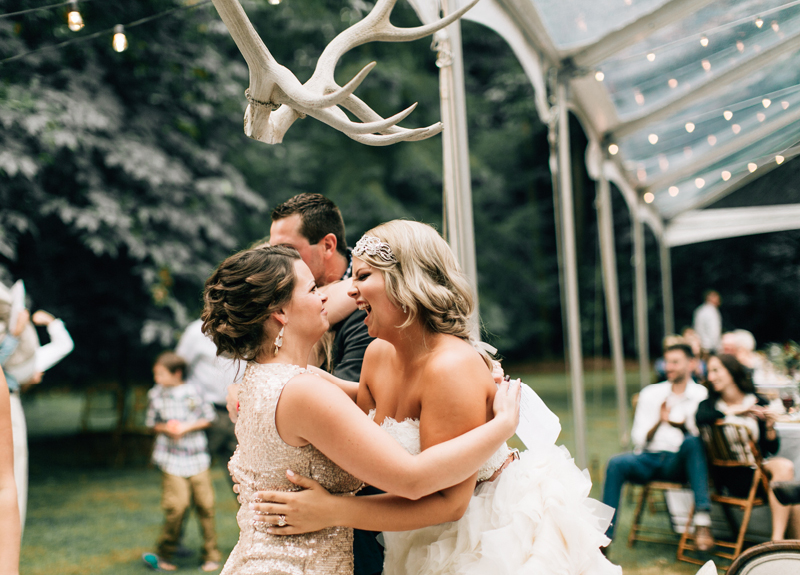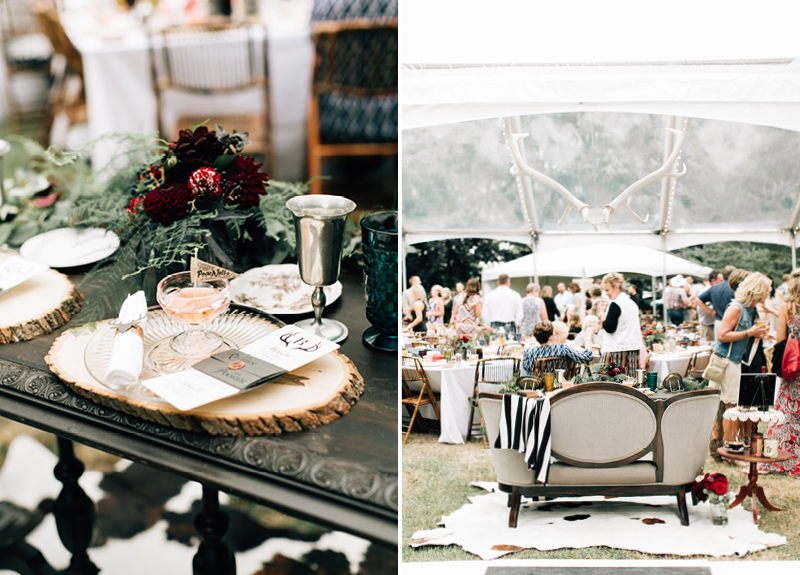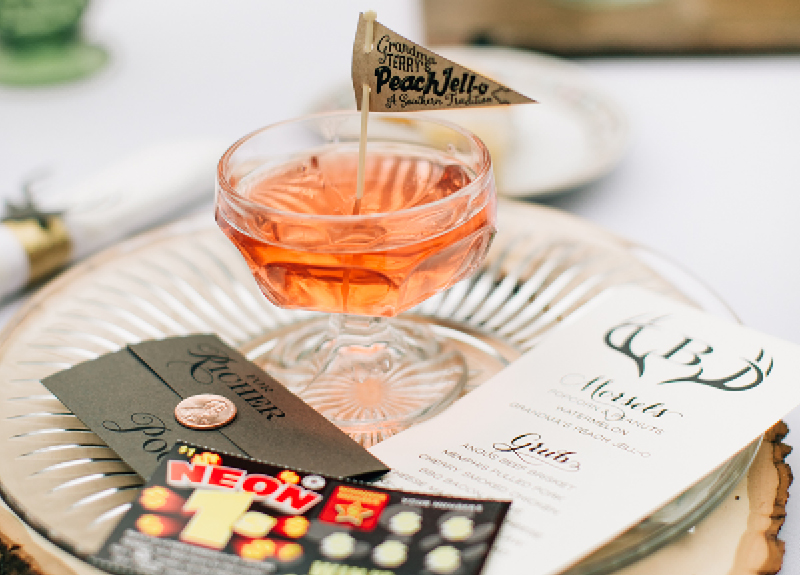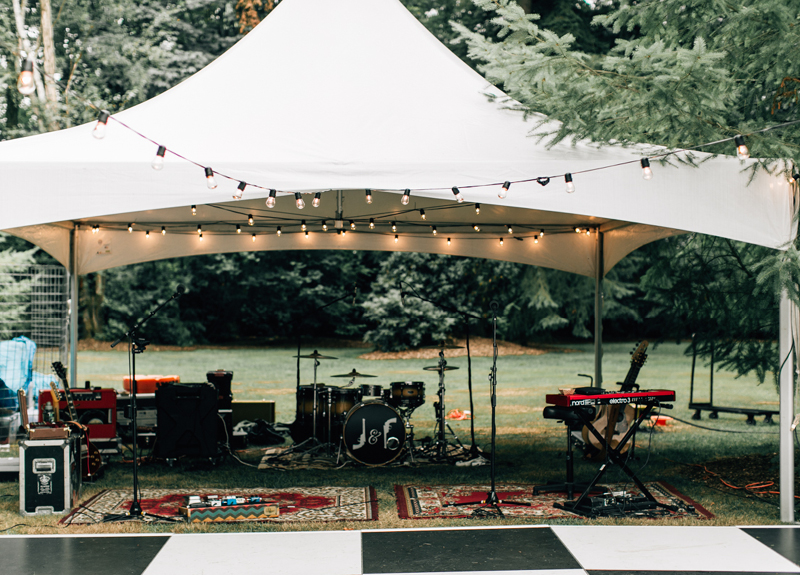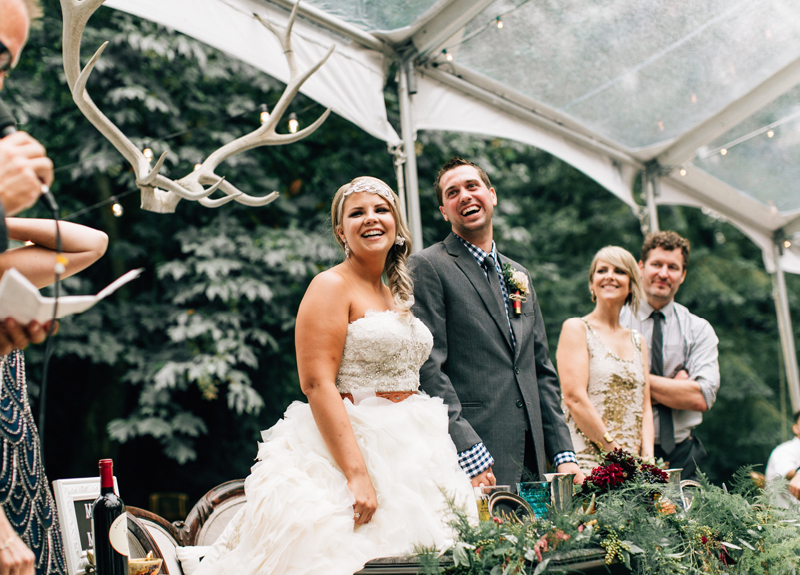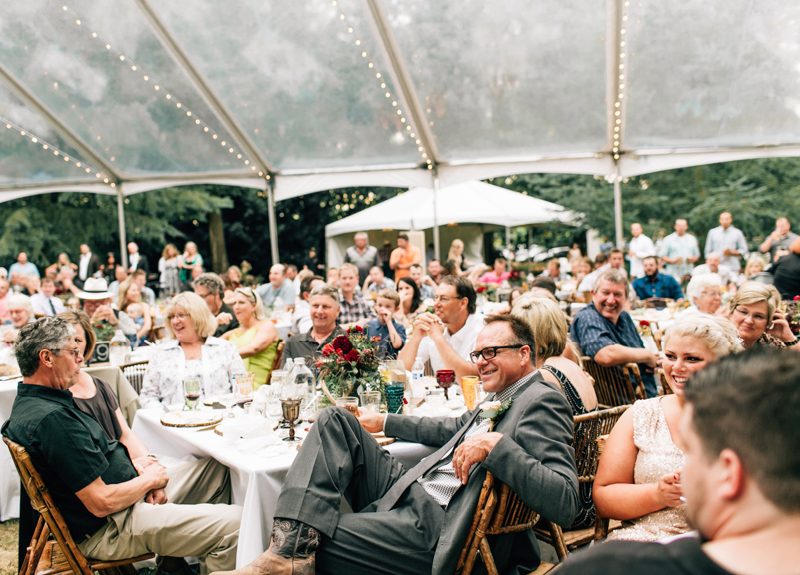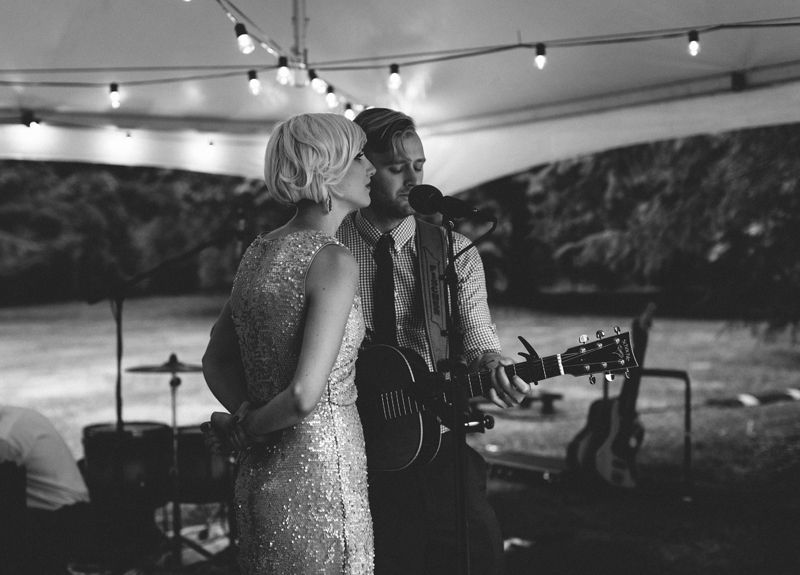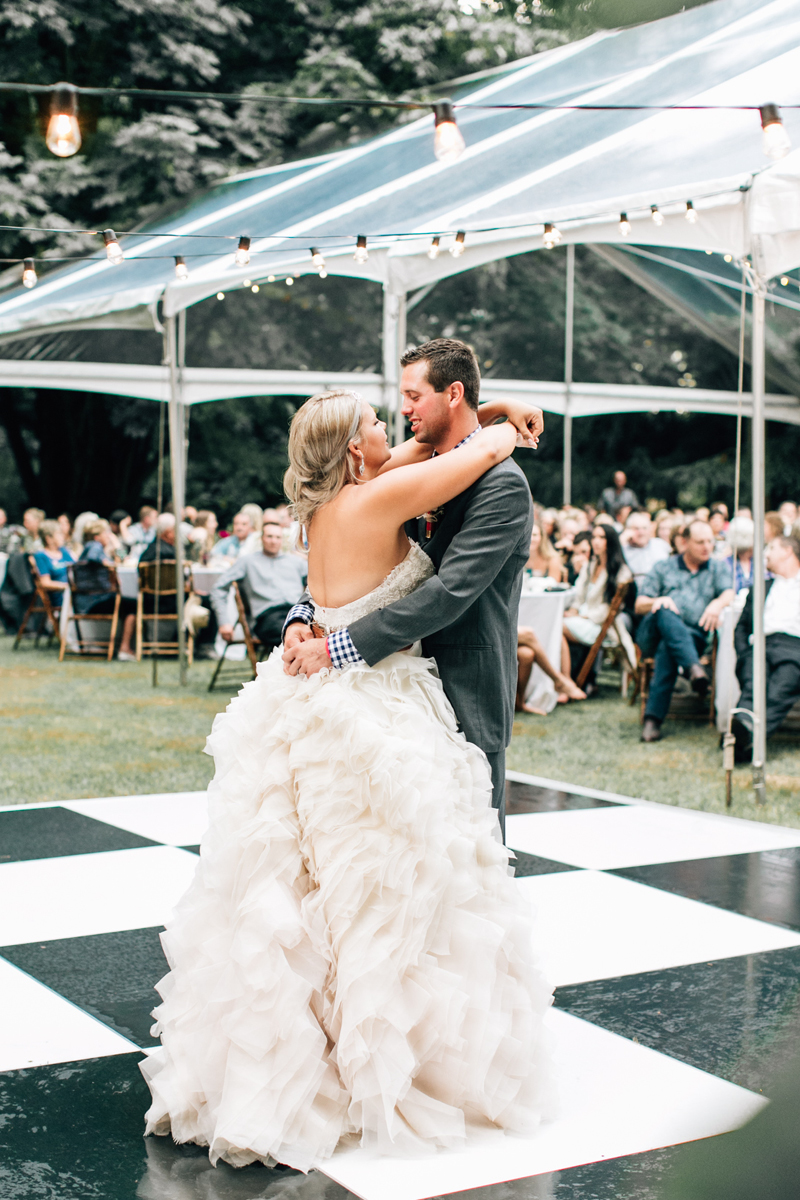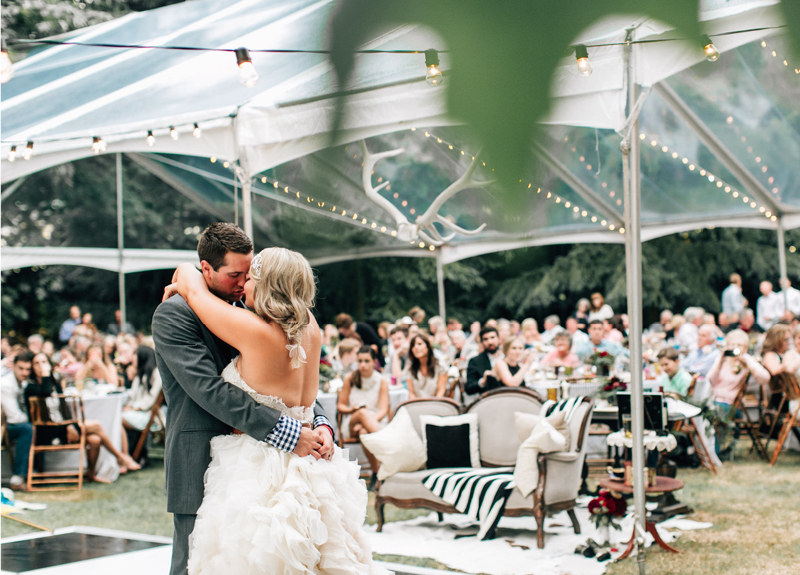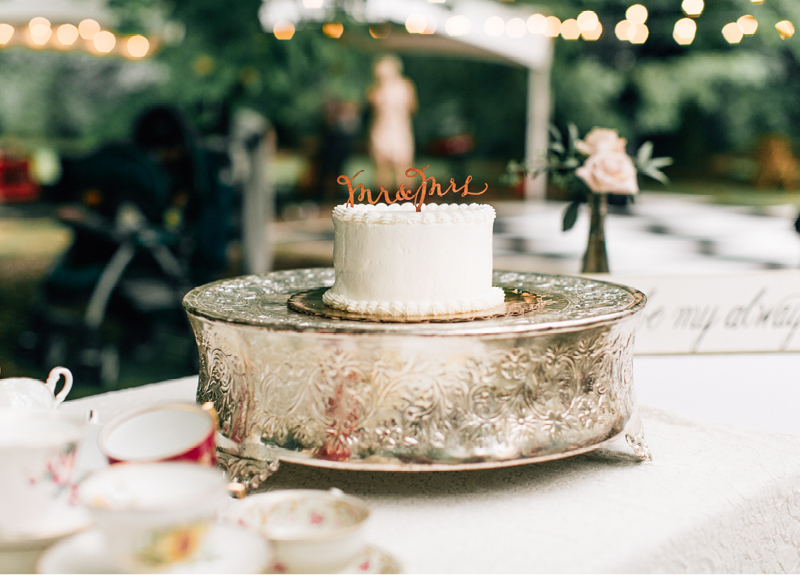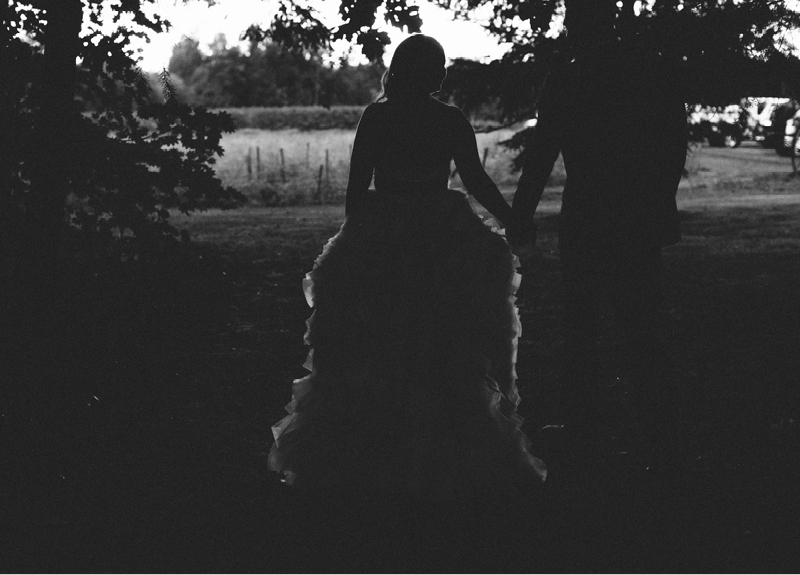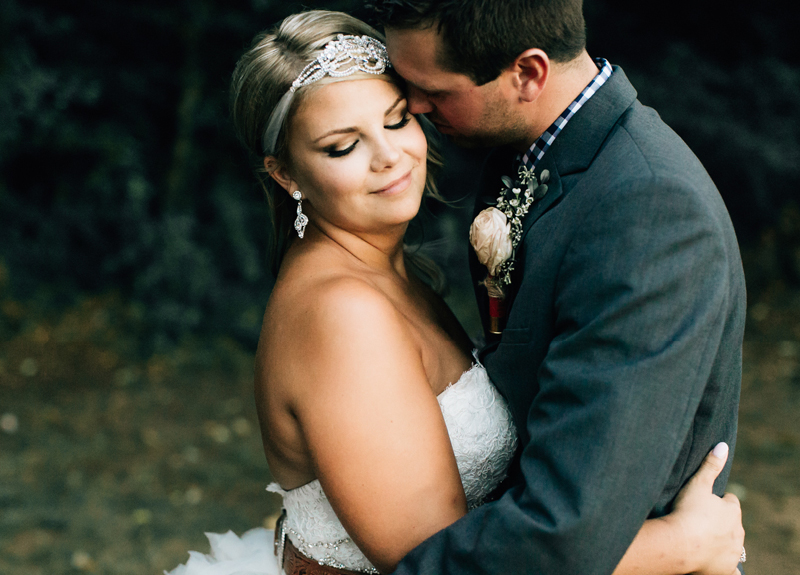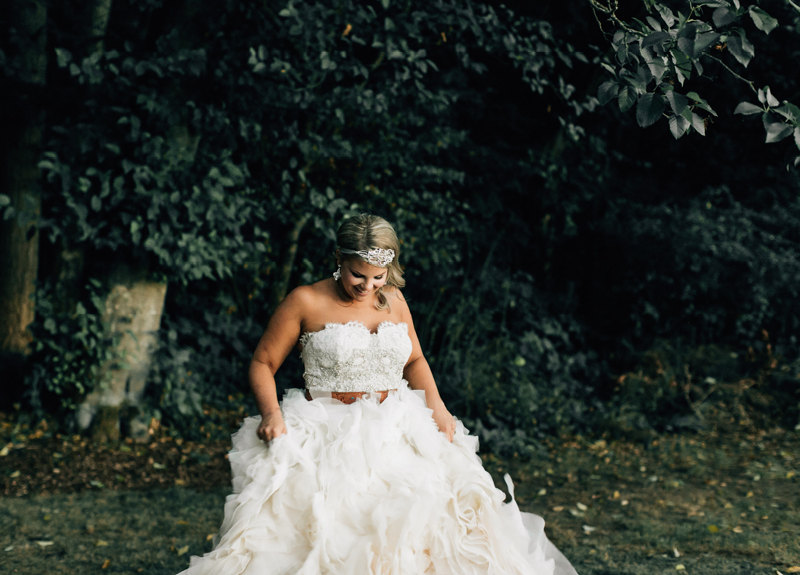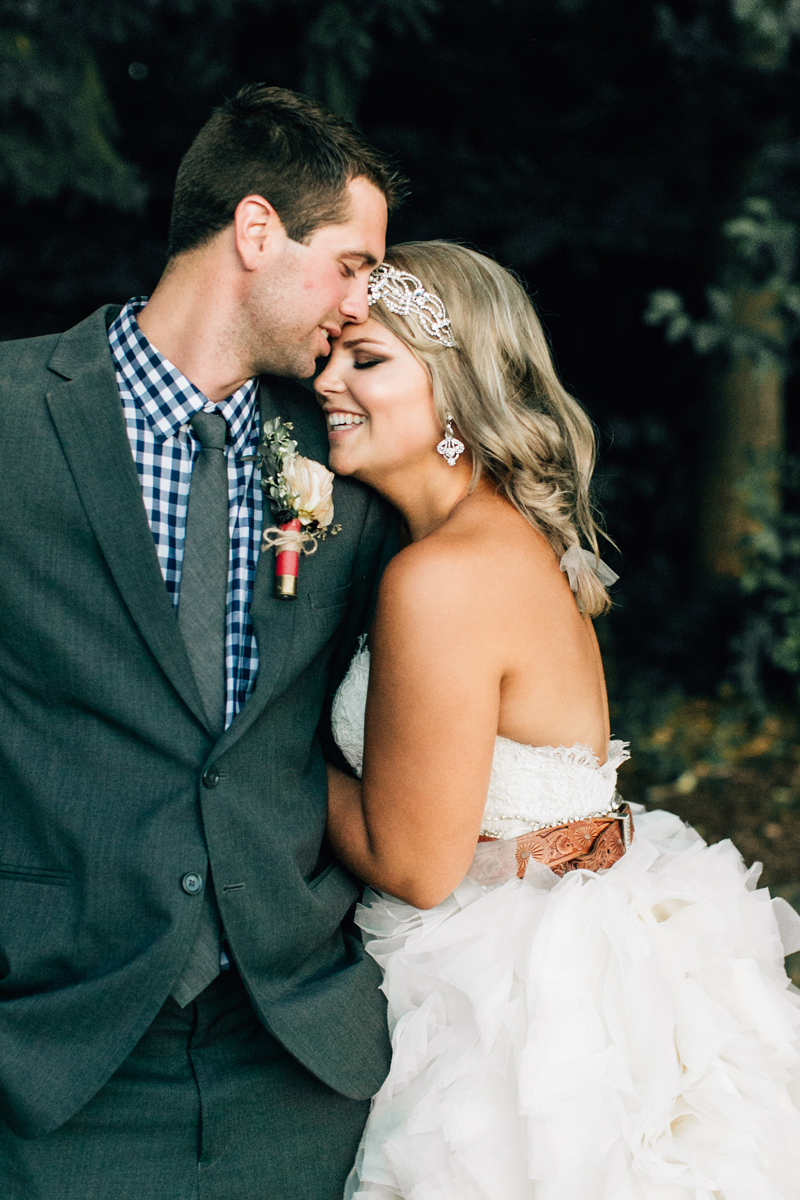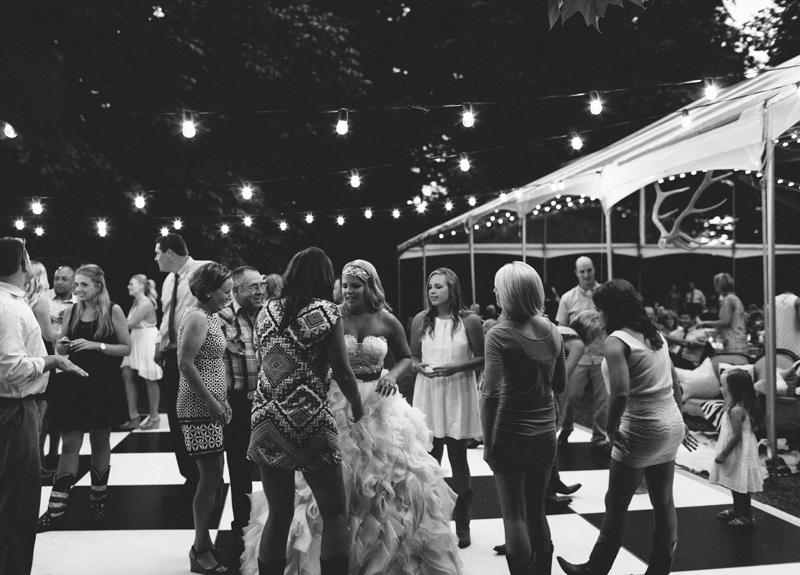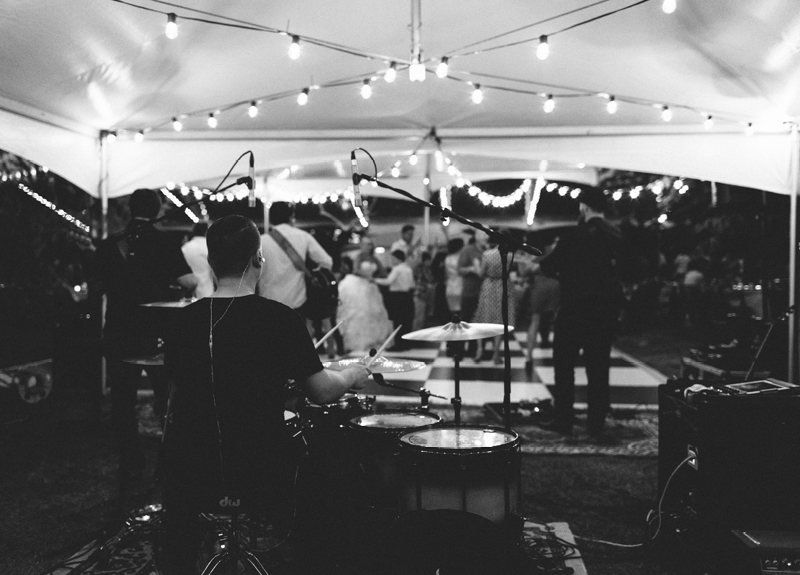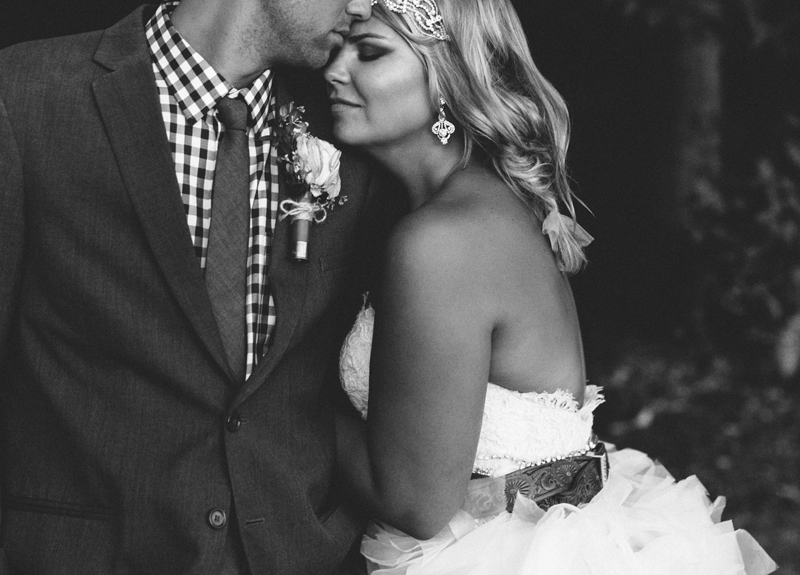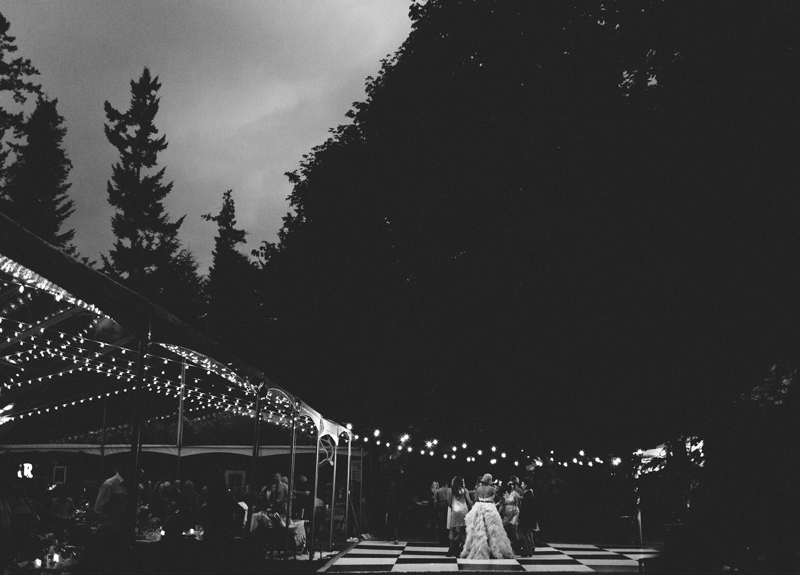 Western Washington in the summer is definitely where it's at and a summer wedding in Seattle is simply hard to beat! Last August I had the pleasure of assisting Tonhya Wysong at this beautiful rustic Seattle wedding in the woods. The mother of the bride was retiring from a career in wedding design and she went above and beyond creating her daughter's dream wedding celebration.
Annika and Lance's big day was a mix of rustic country with a modern flare. Now I love a themed wedding but incorporating any sort of theme can quickly turn from charming to over the top and cheesy. But this wedding was spot on! From grandma Terry's peach jell-o and shotgun shell boutonnières to sparkly gold bridesmaids dresses paired with red cowboy boots and dainty china that contrasted the colorful crystal water glasses perfectly, the details and décor of Lance and Annika's day were so thoughtfully planned and executed beautifully. The double sided, homemade bar had so much personality that guests couldn't stay away and all of the treats at cocktail hour created a fair-like atmosphere with food, drinks, games and fun. I would have to say that the most surprising element of the day to me was the fact that a 500 guest wedding felt almost spacious and not overwhelming, which is not an easy feat but having an entire forested area to yourselves definitely helps!
Many congratulations to the newlyweds and you're special day will forever be a very memorable celebration to me!