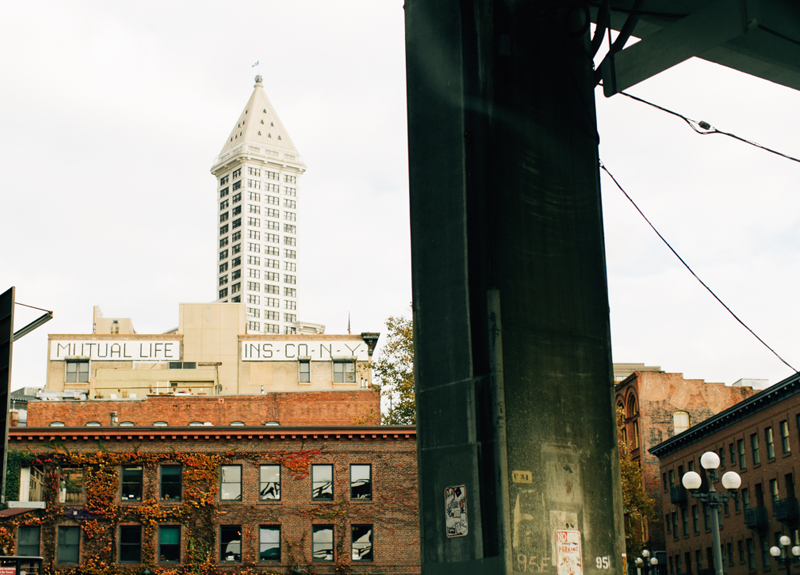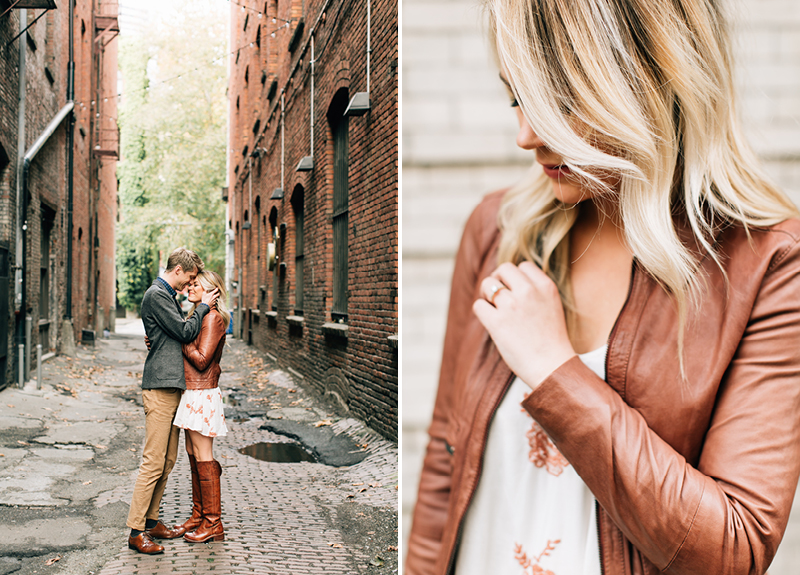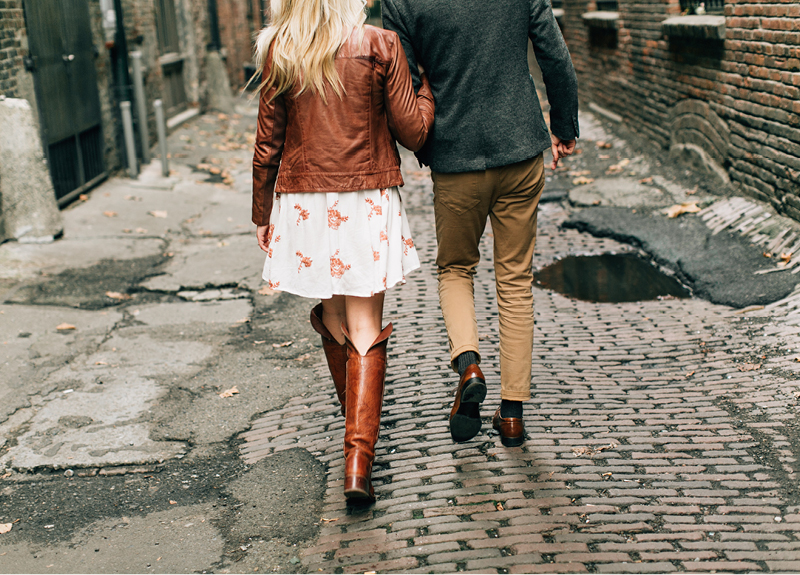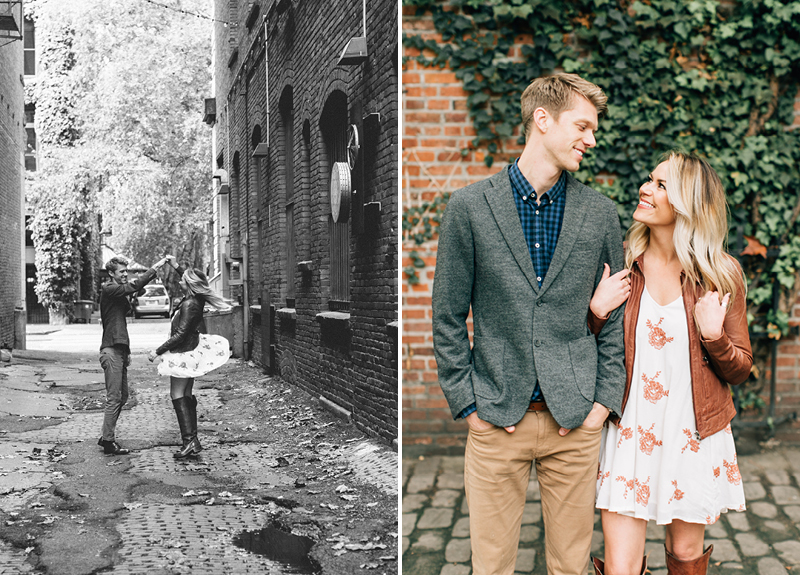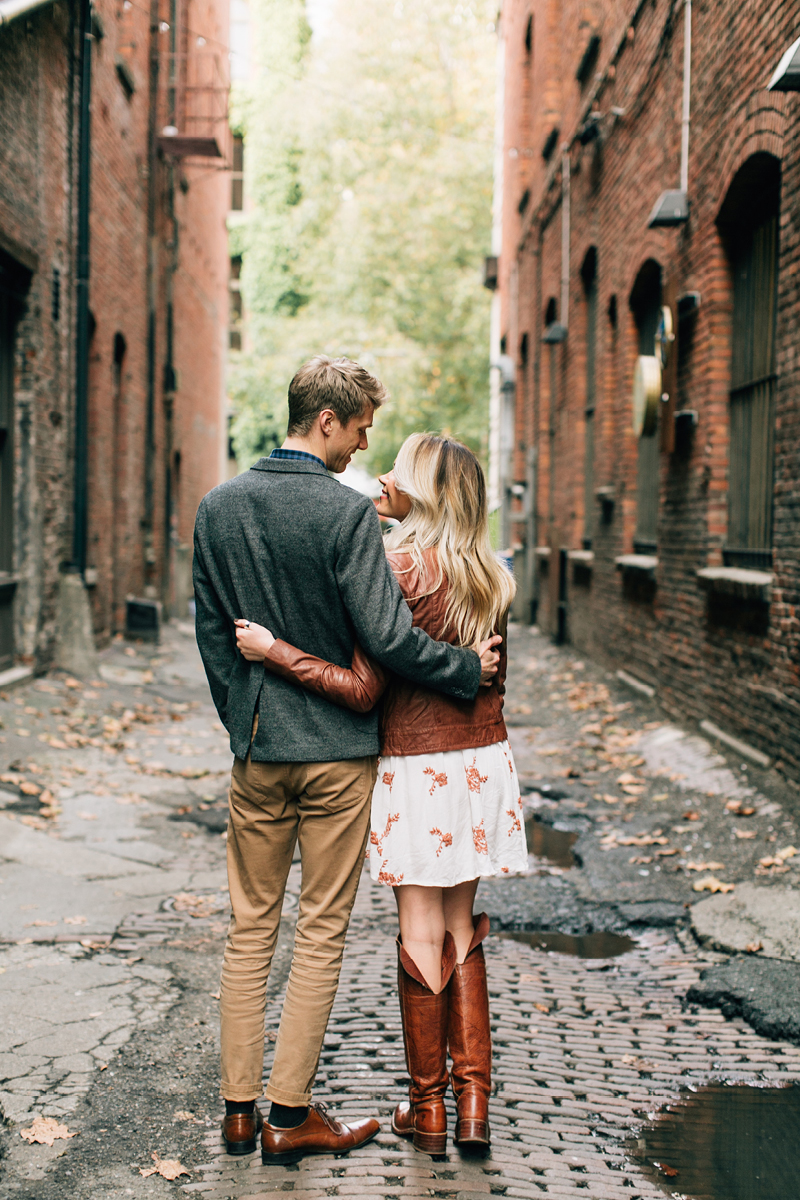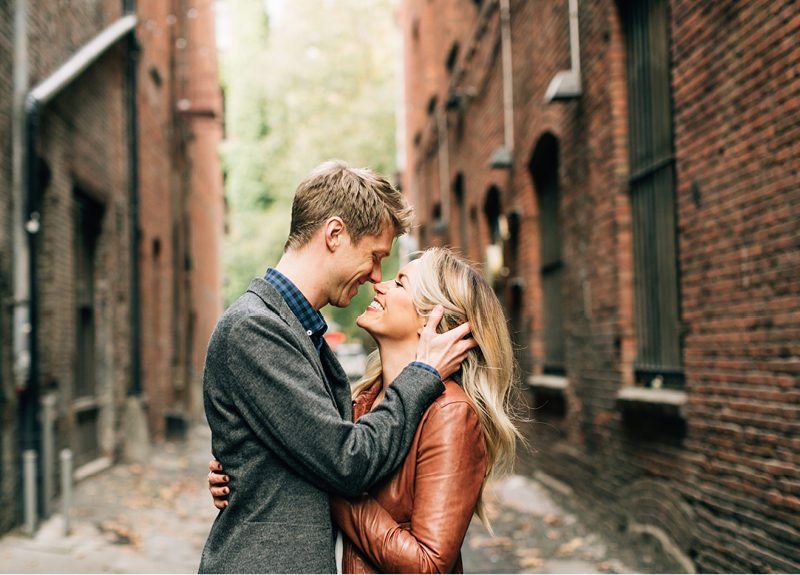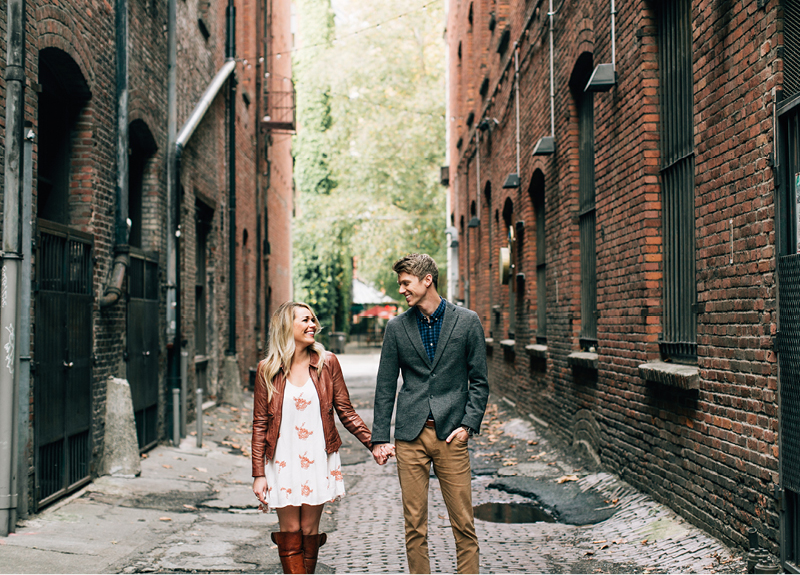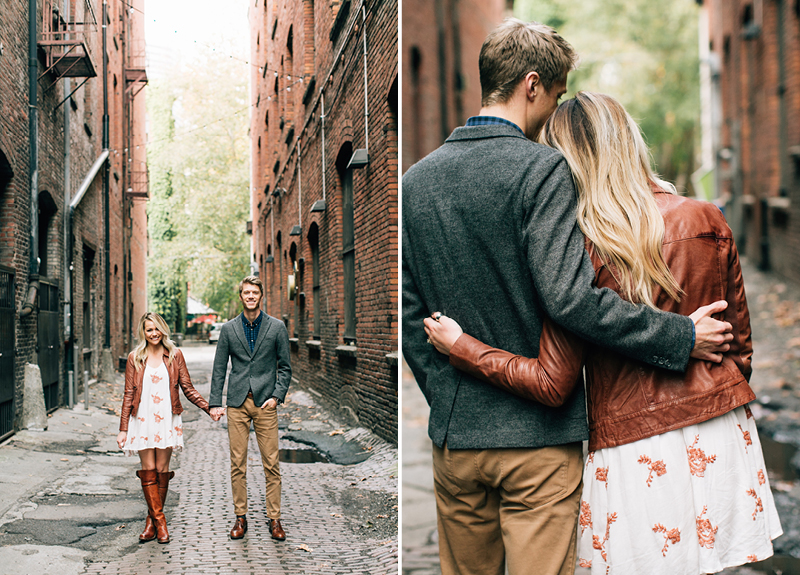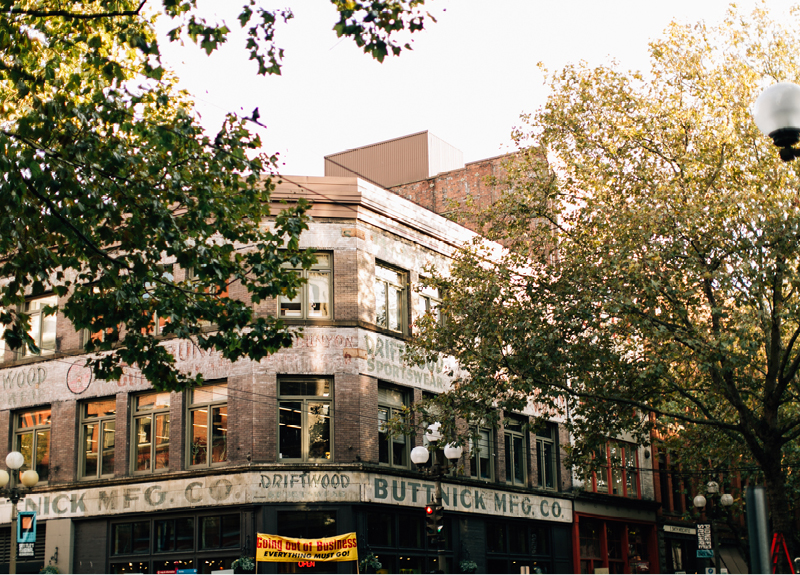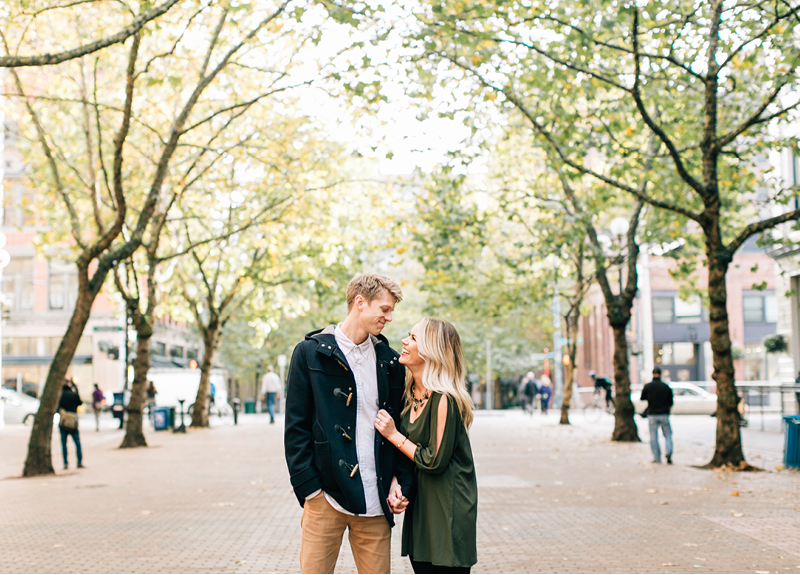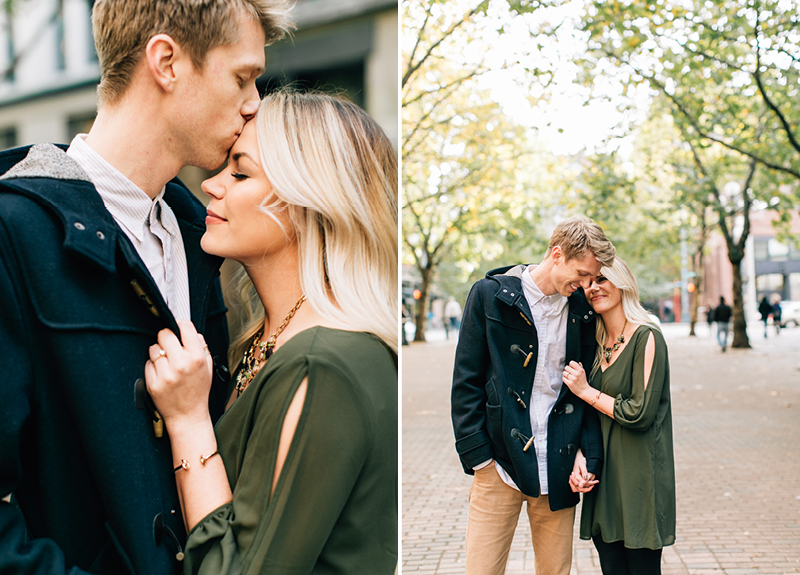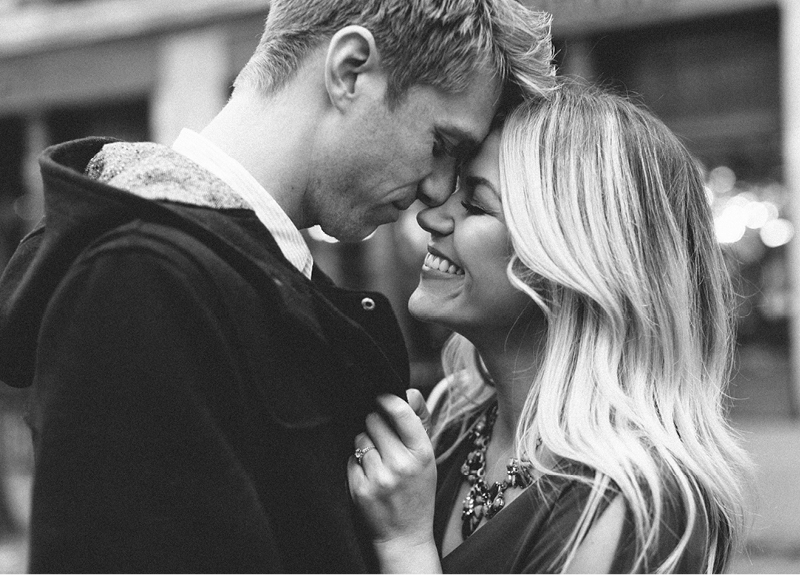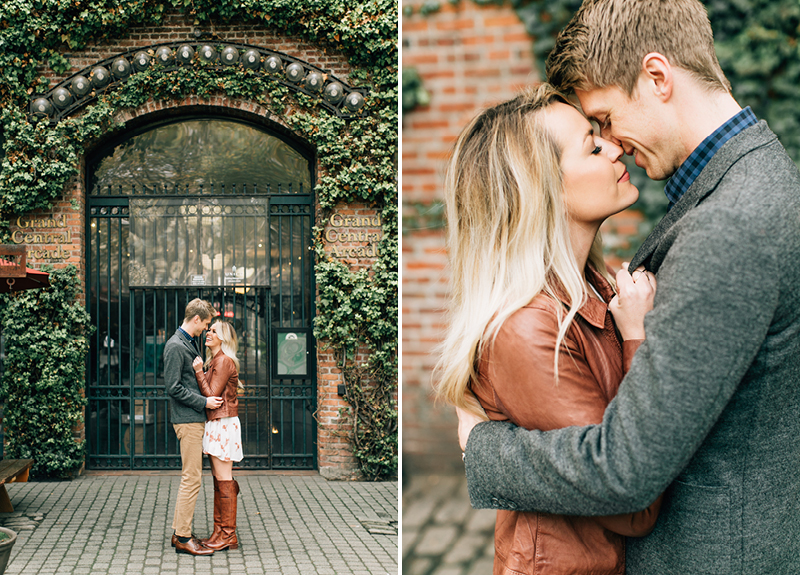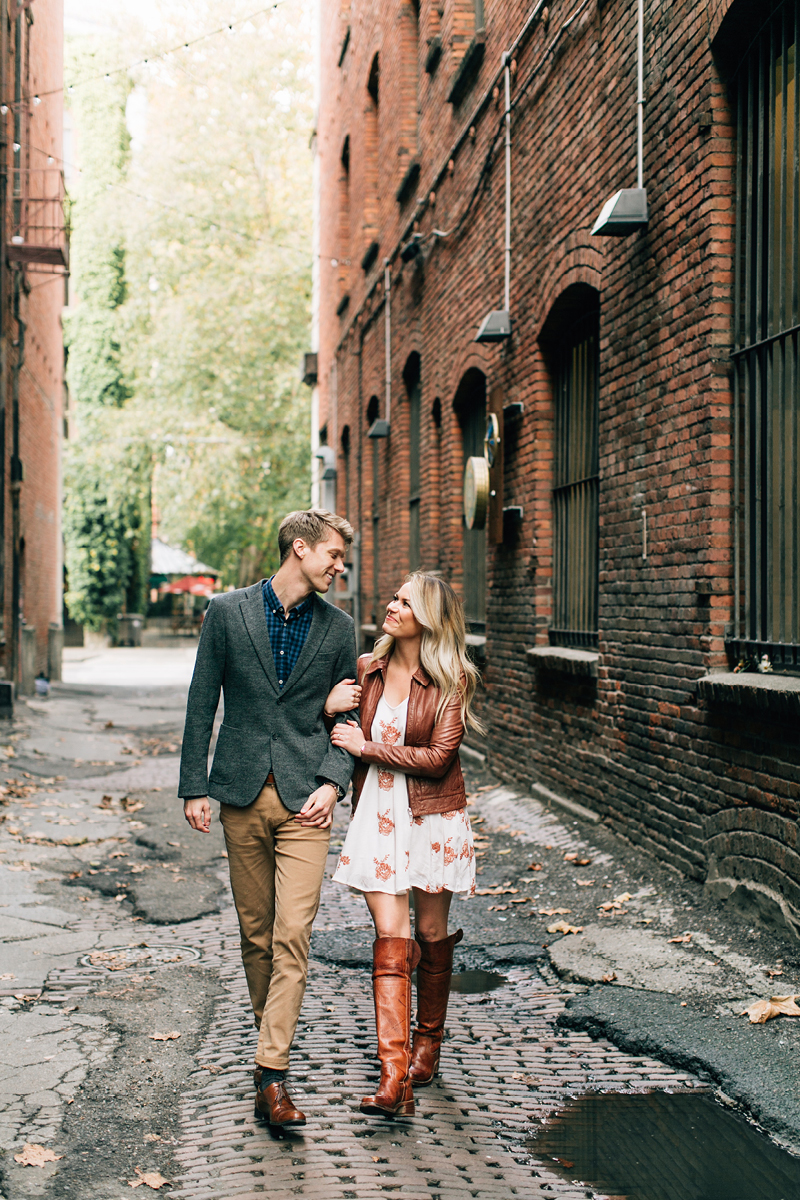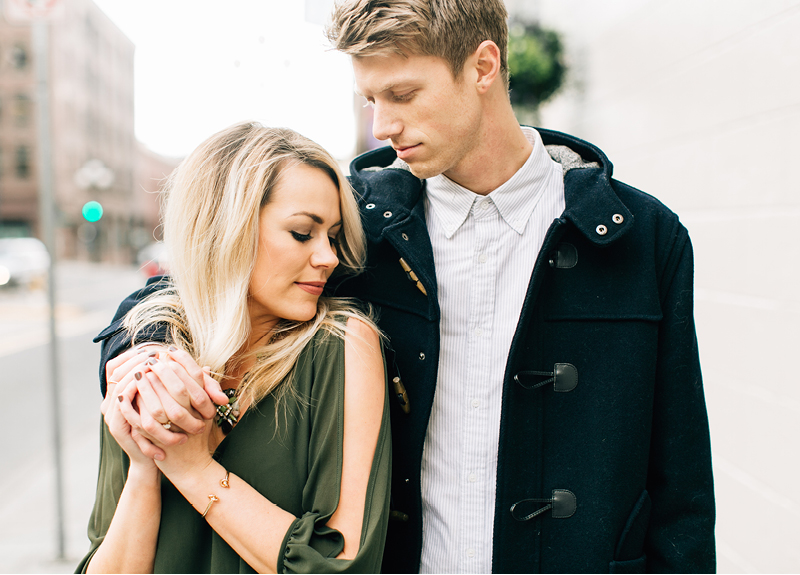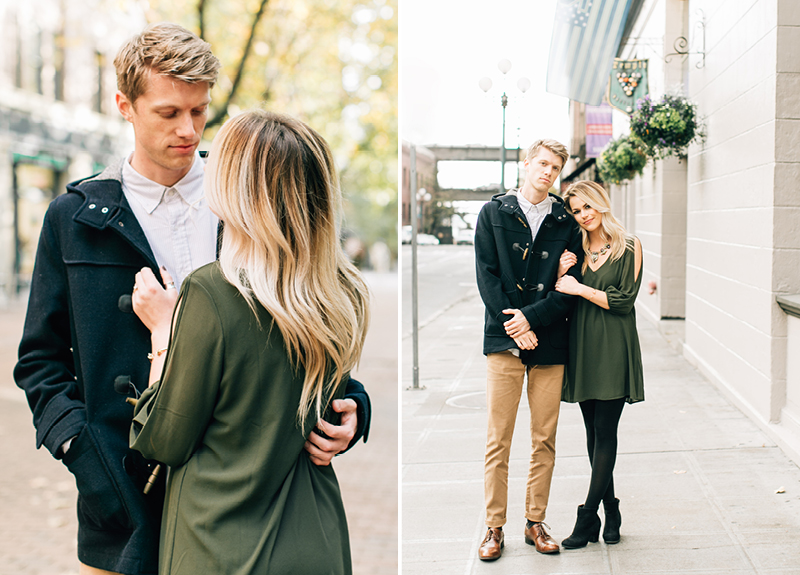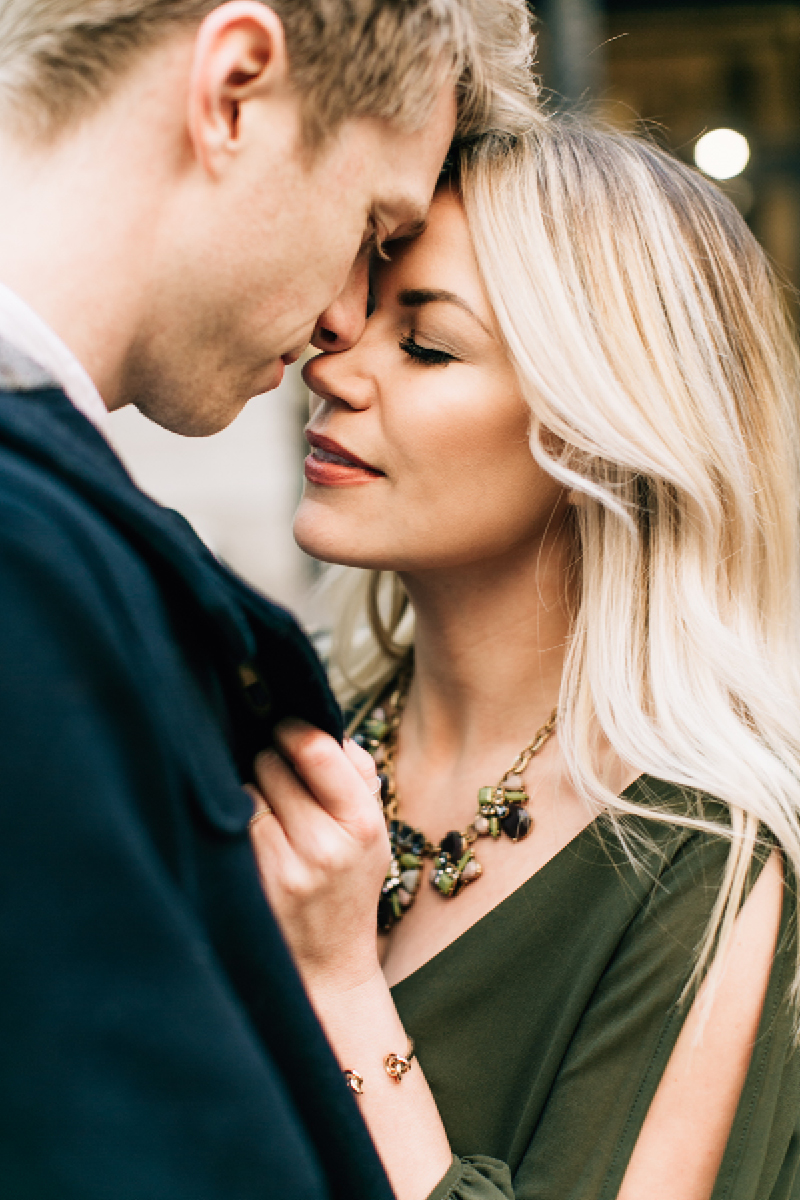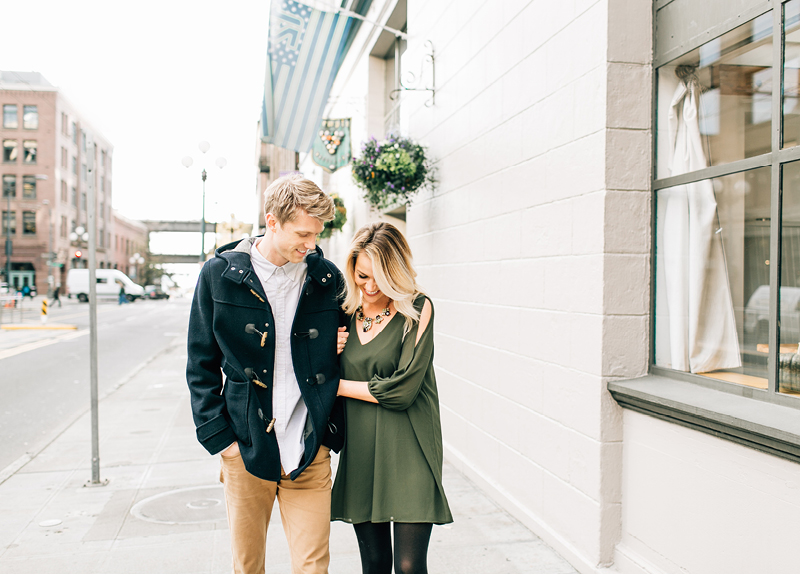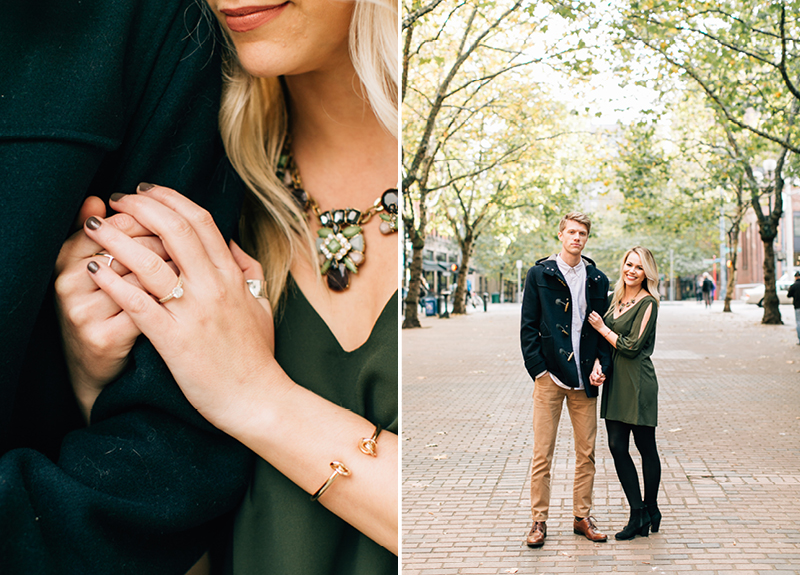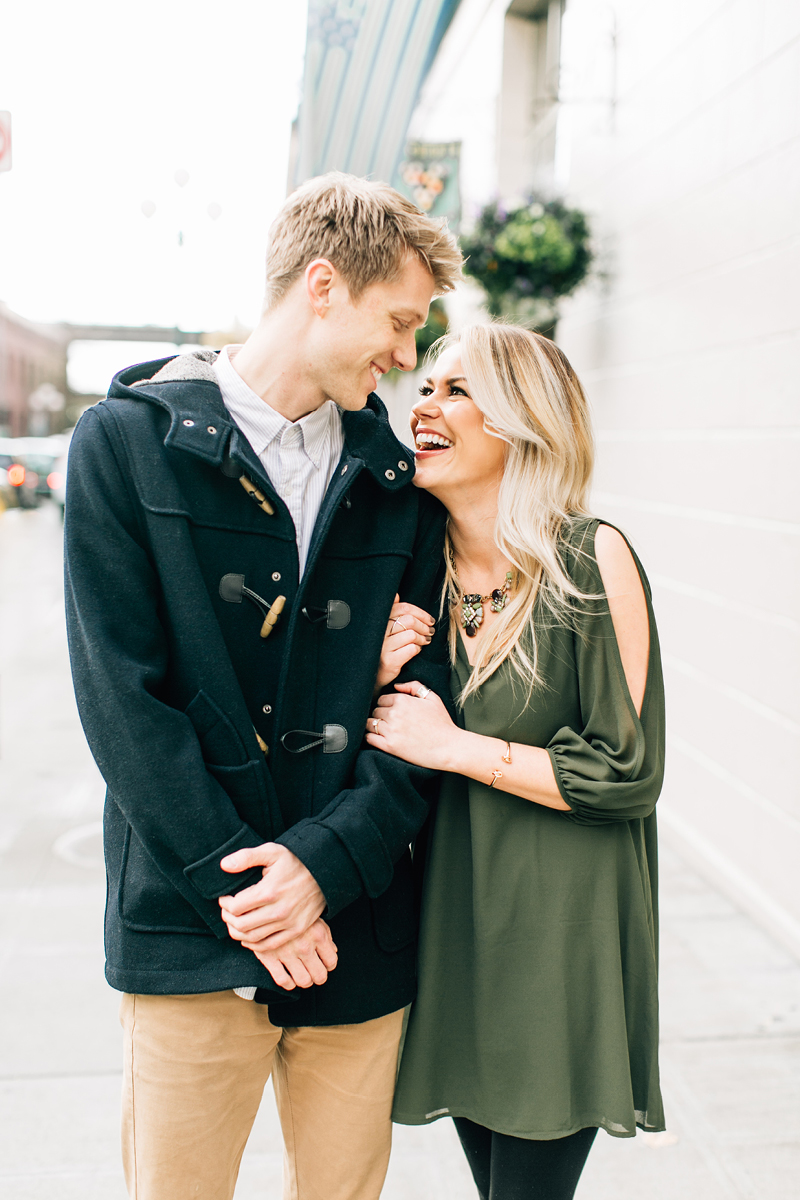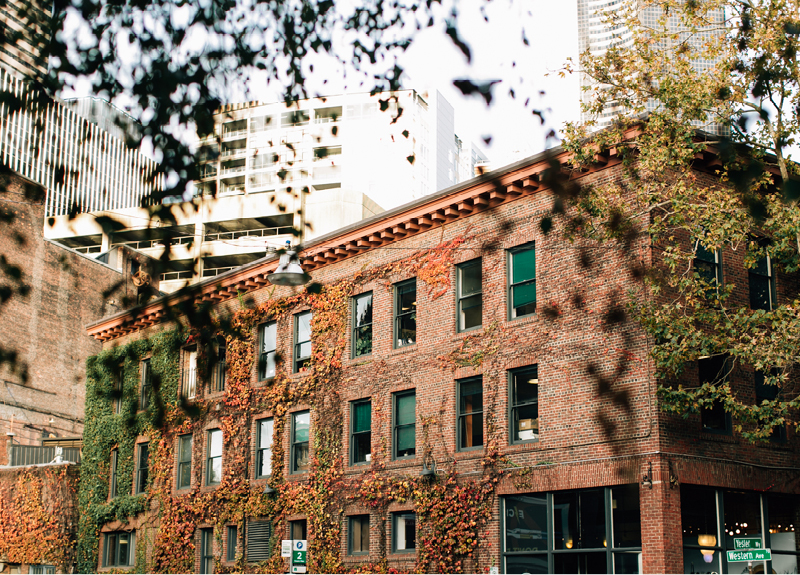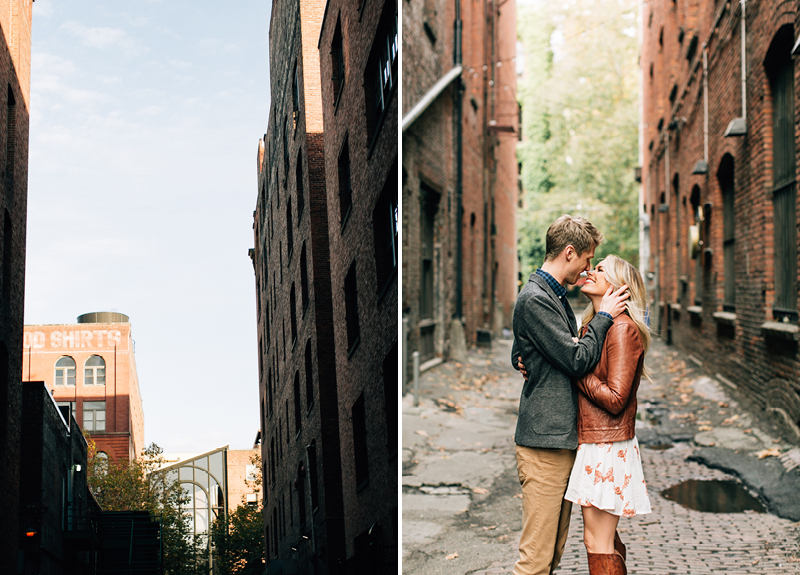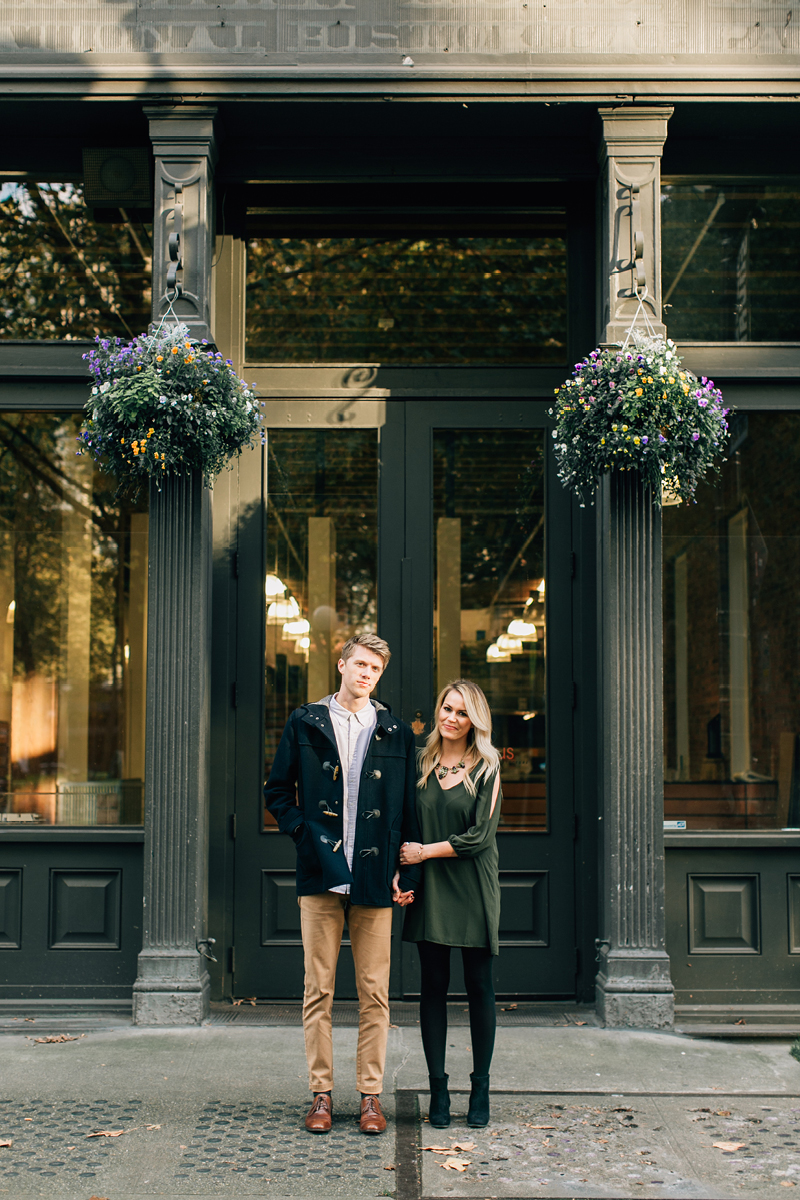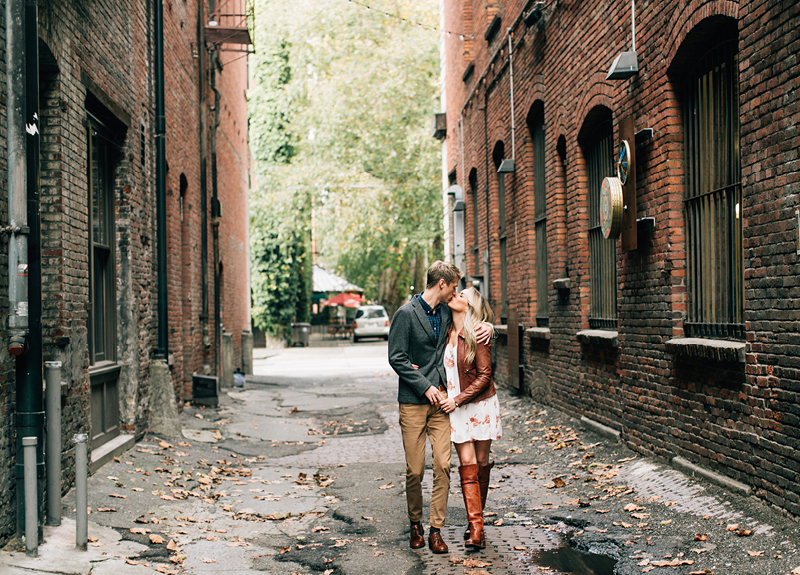 It doesn't get more Seattle than a Pioneer Square engagement session. And you also won't find a cuter couple than Zach and Stephanie — style and outfits on point, totally adorable together, gorgeous and just awesome people all around! They are a perfect example of why I love what I do.
Steph and Zach will be tying the knot in August at a beautiful winery in Eastern Washington but because they live in Seattle they knew a fun, urban engagement session was exactly what they wanted. We wandered around some of the classic Pioneer Square spots to capture the lovely brick and ivy details and ended up finding a few new favorites along the way. We were even lucky enough to see some sunlight during our session! There really isn't anything more beautiful than a sunny day in Seattle.
At the end of our session Stephanie showed me a picture of her wedding gown and all I can say is I cannot wait for their big day. So much goodness to look forward to with these lovebirds!