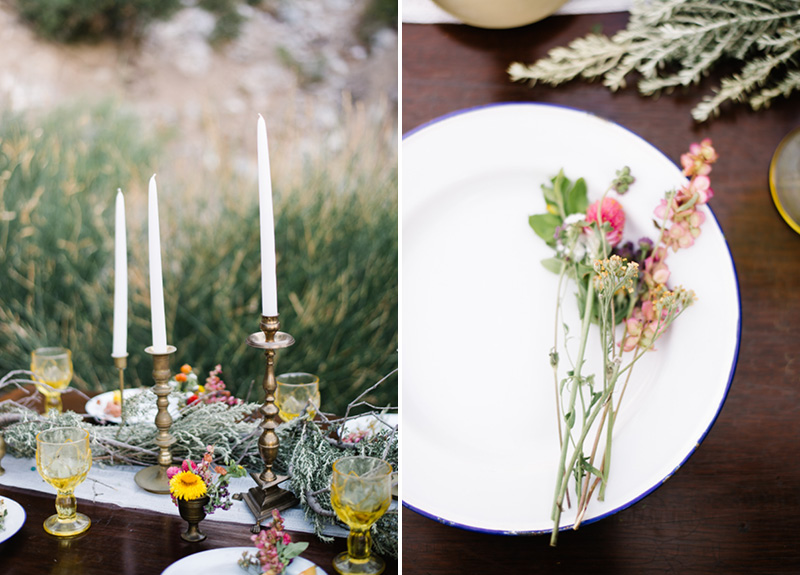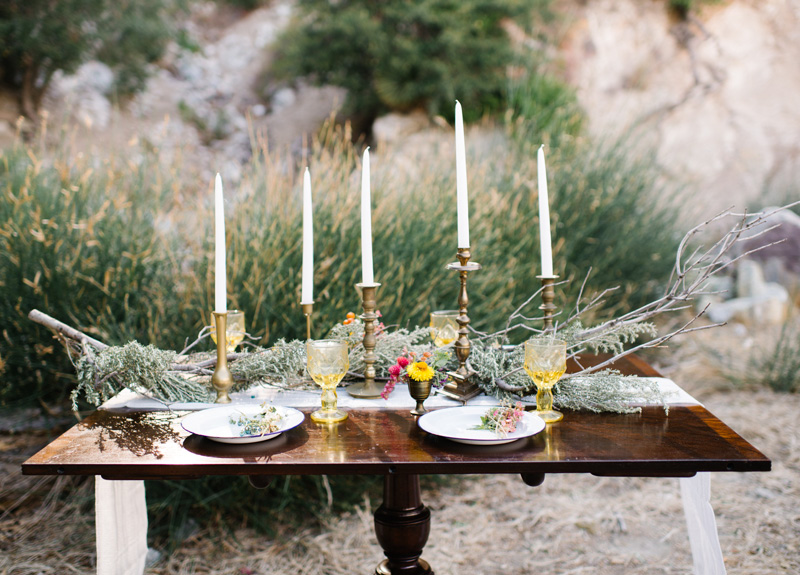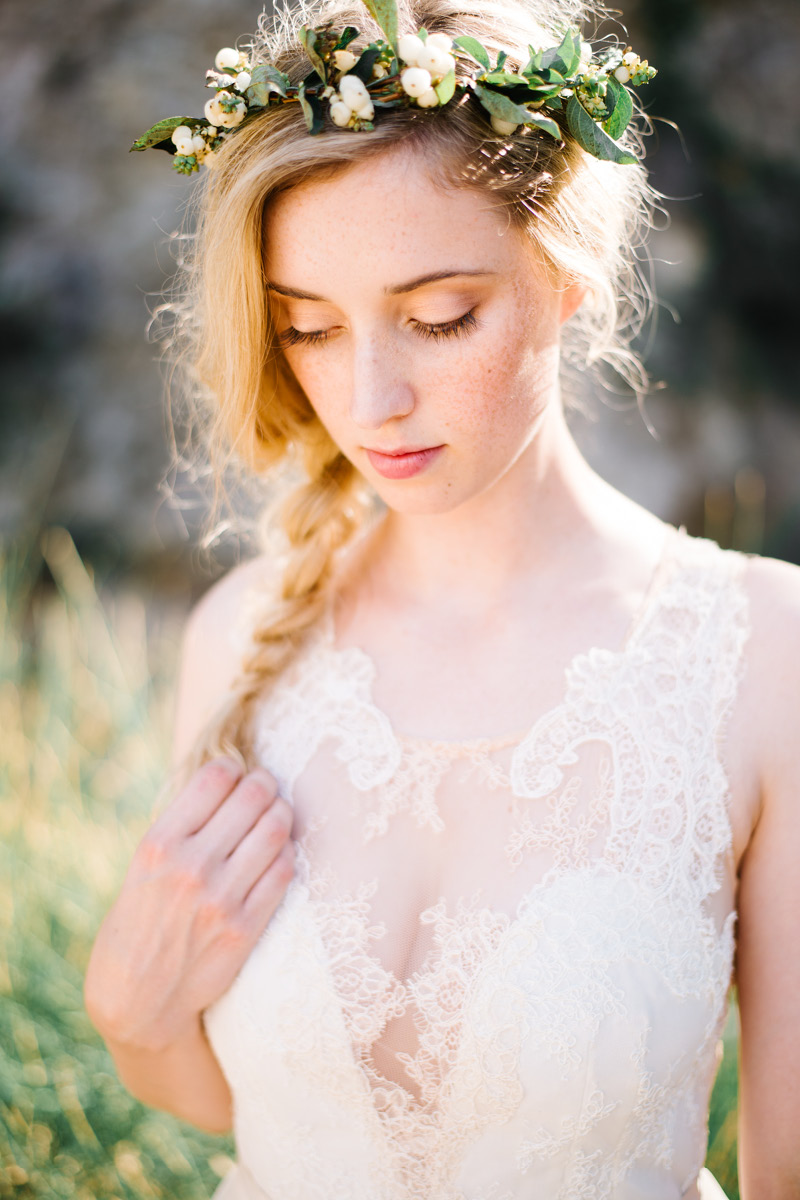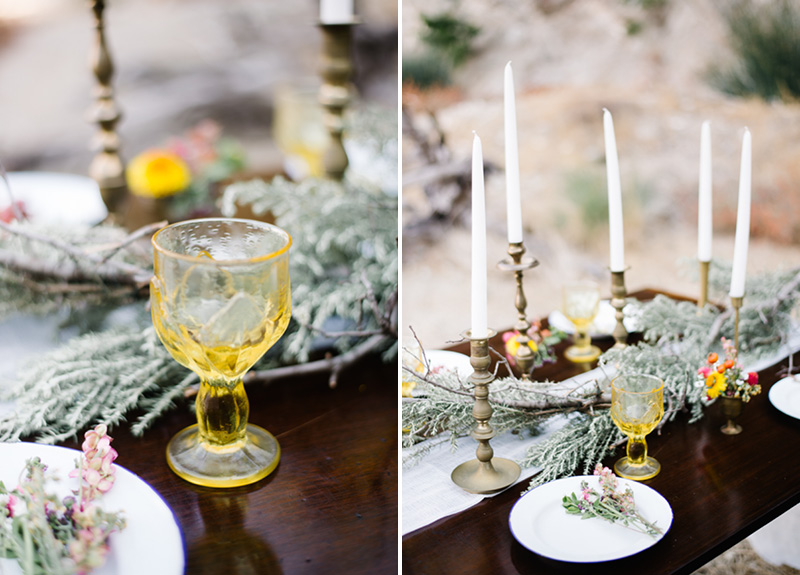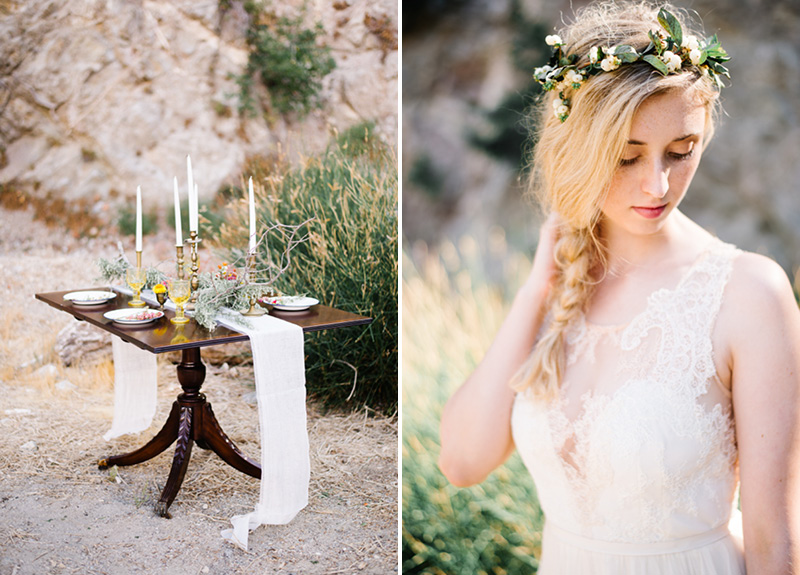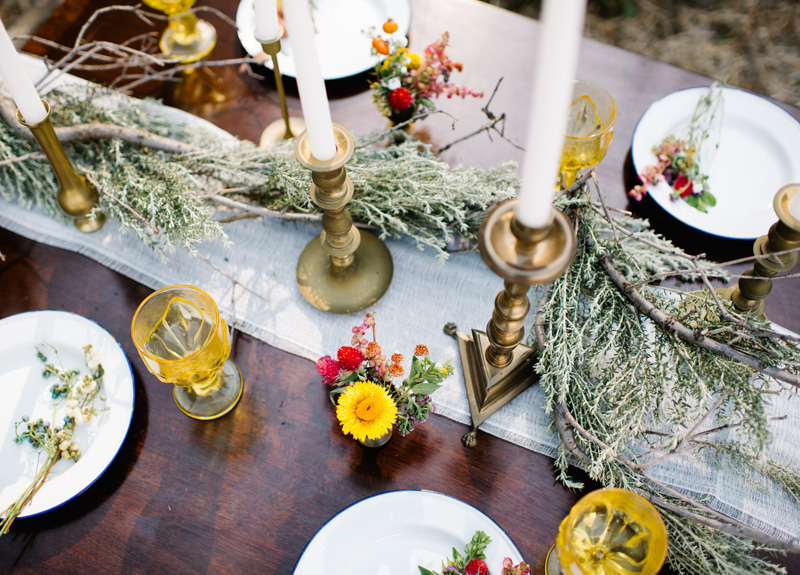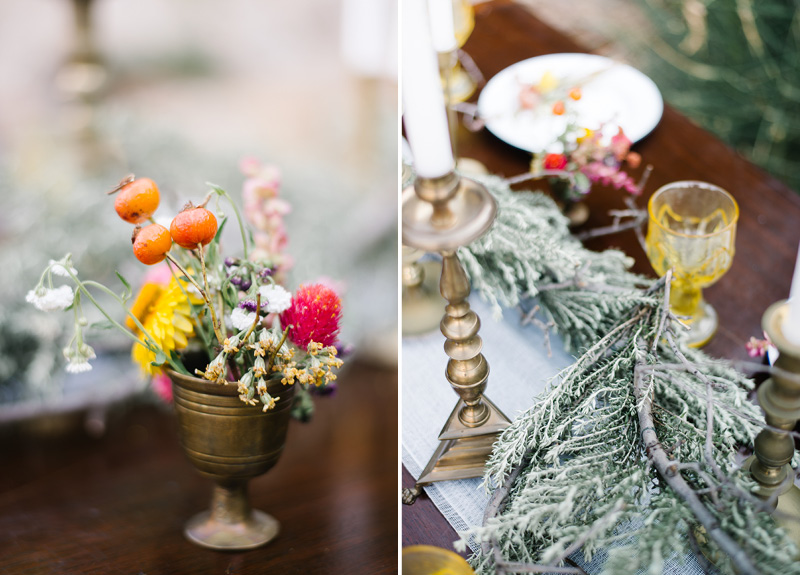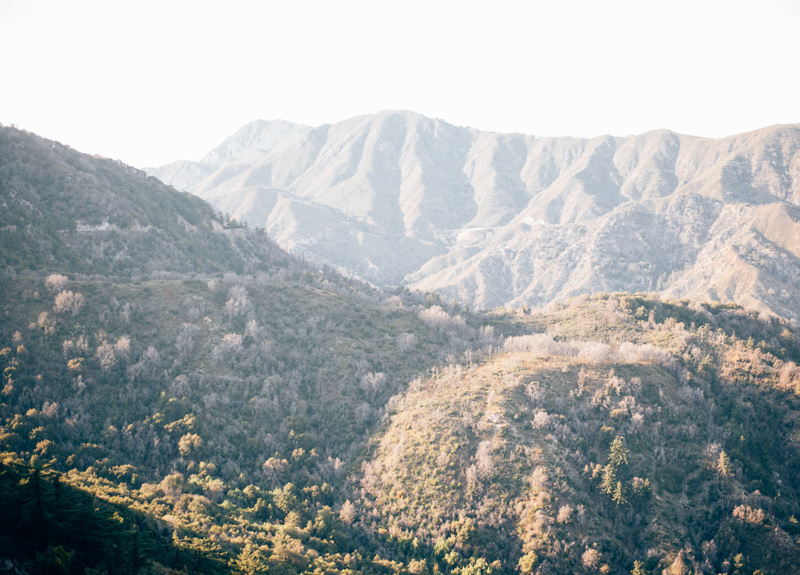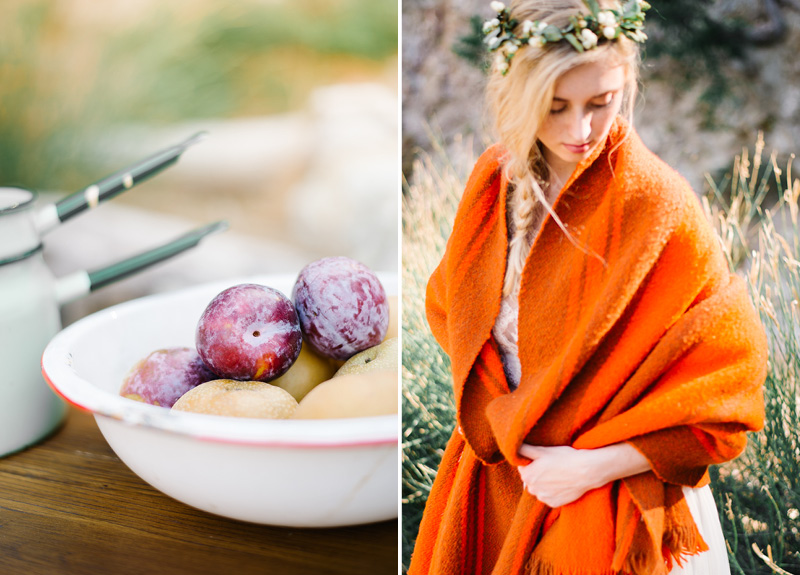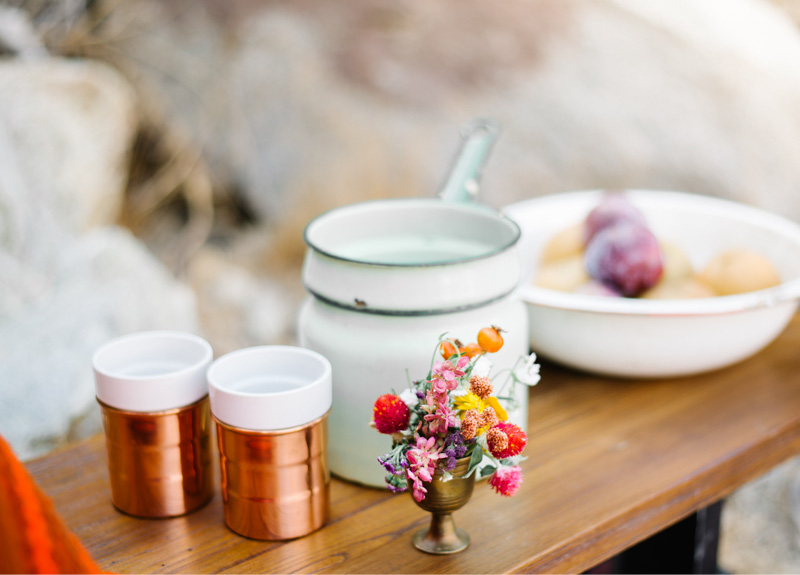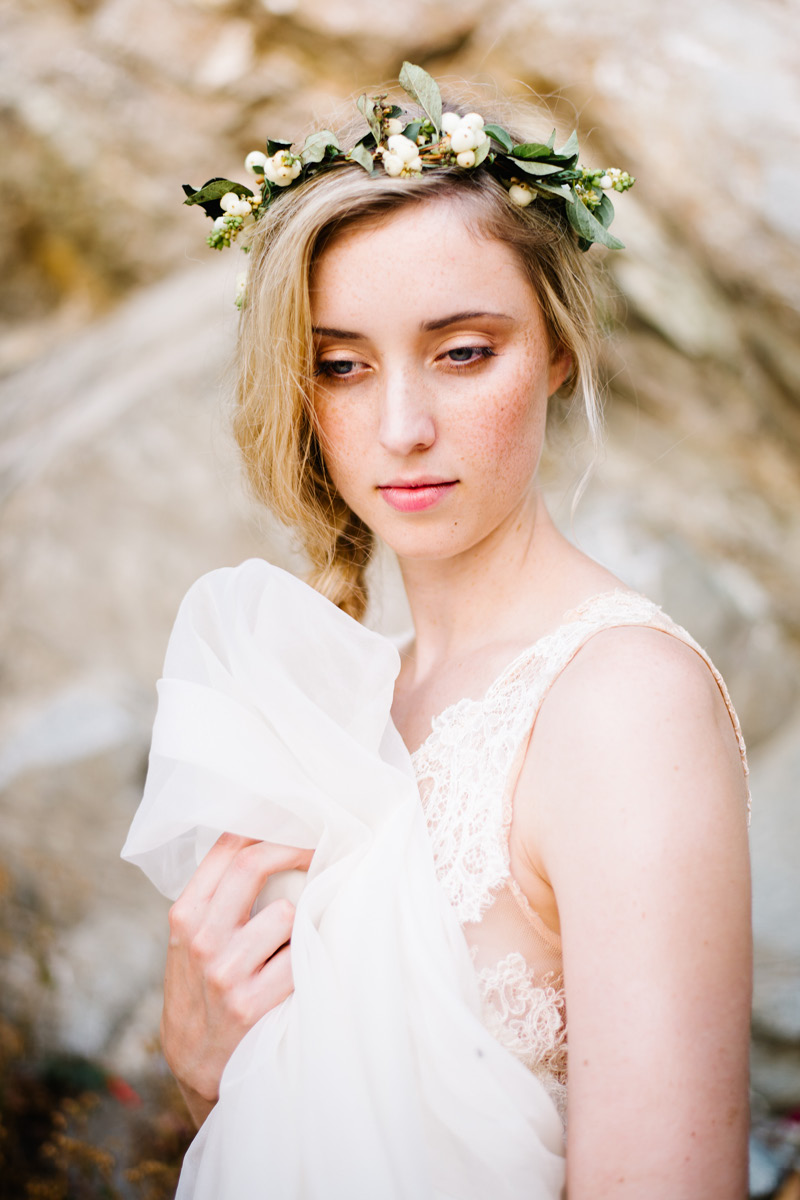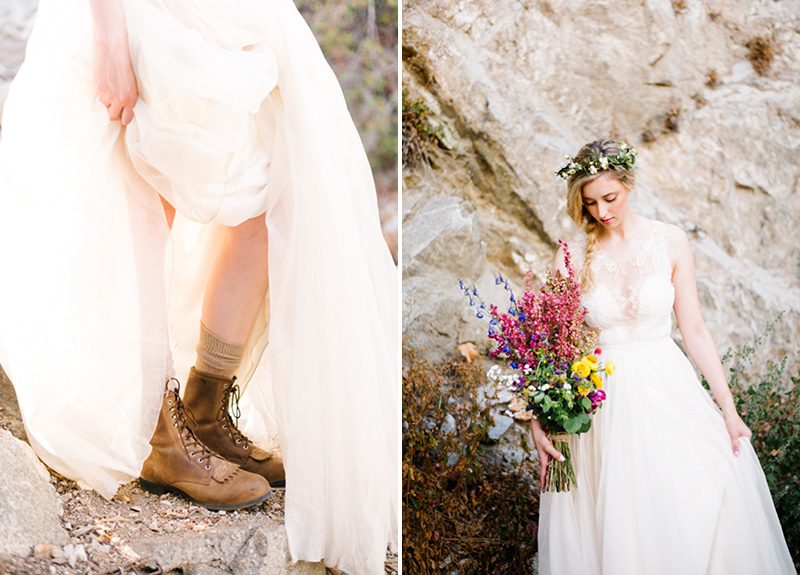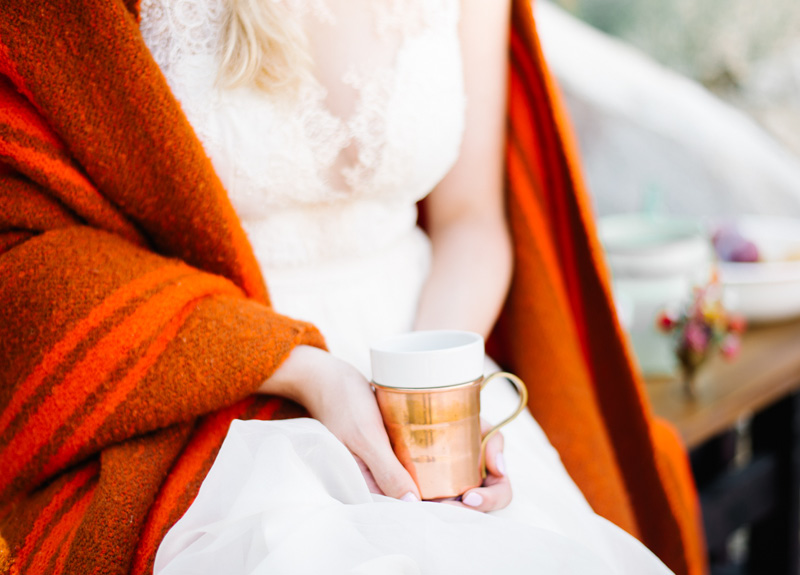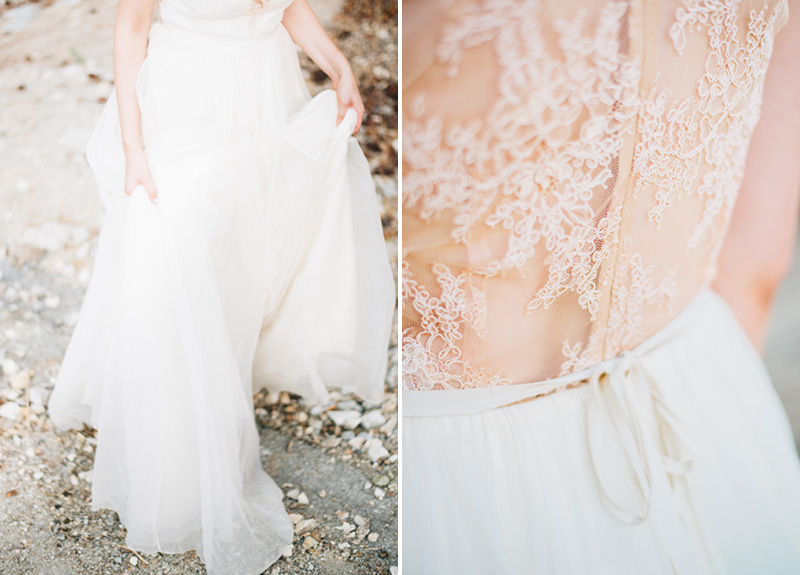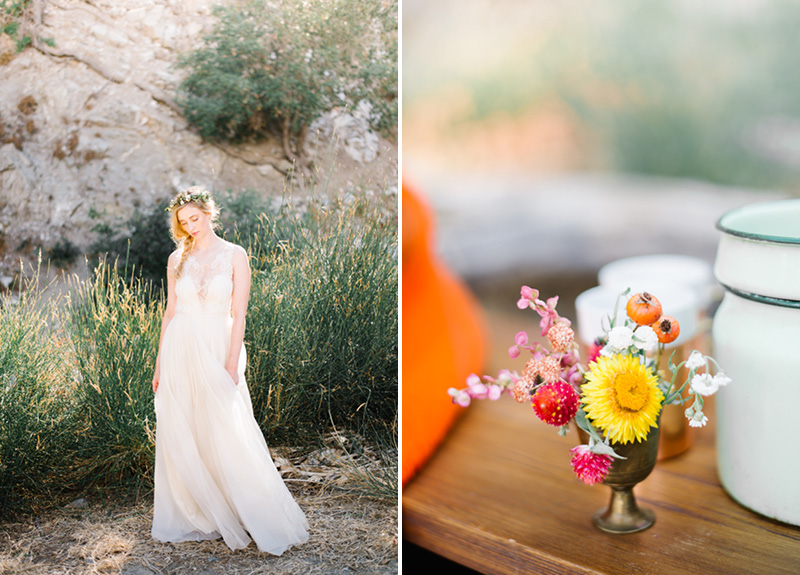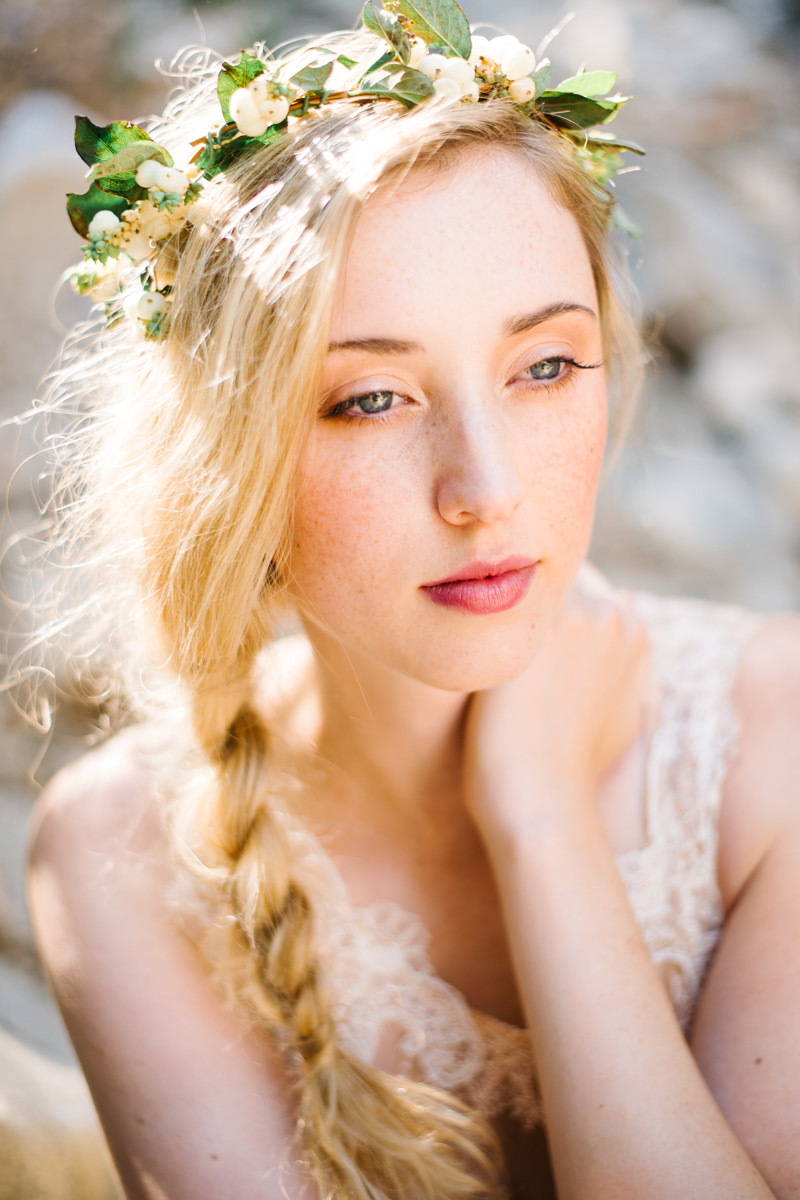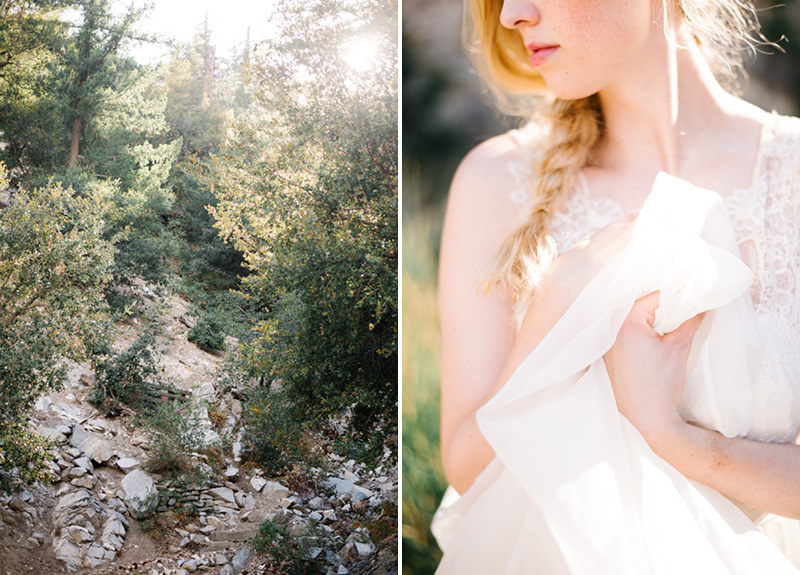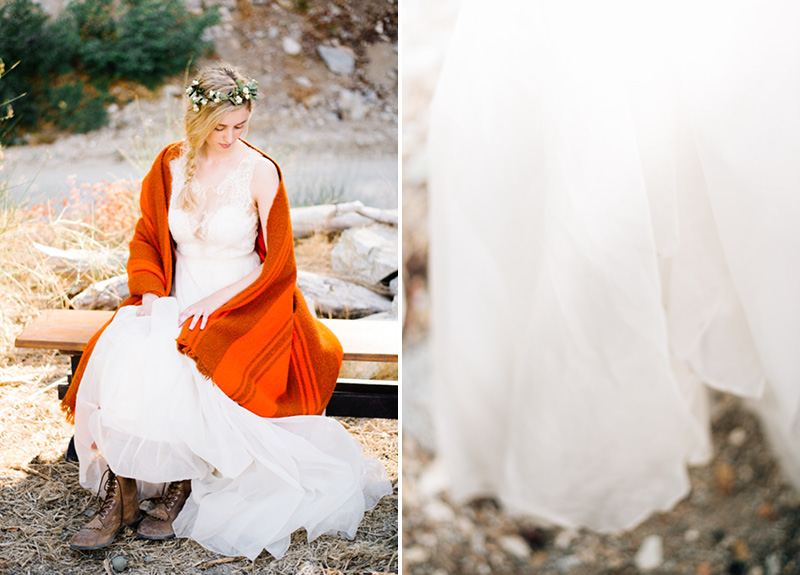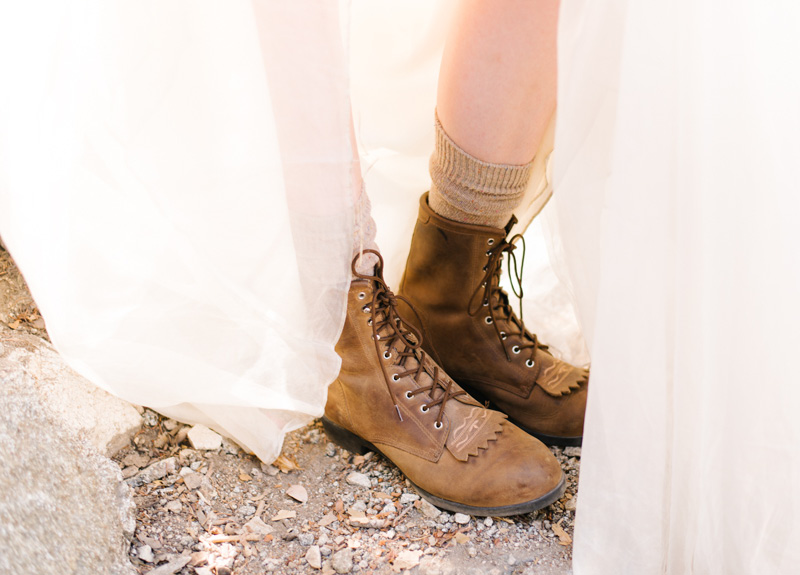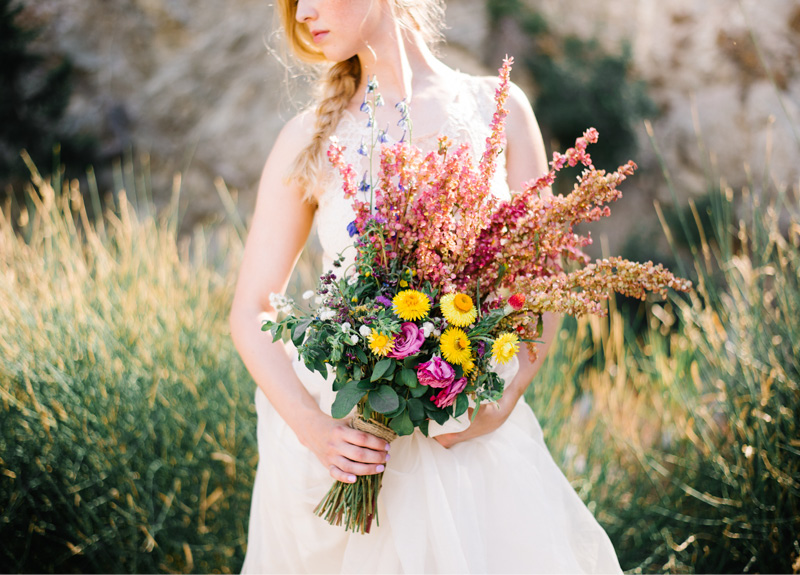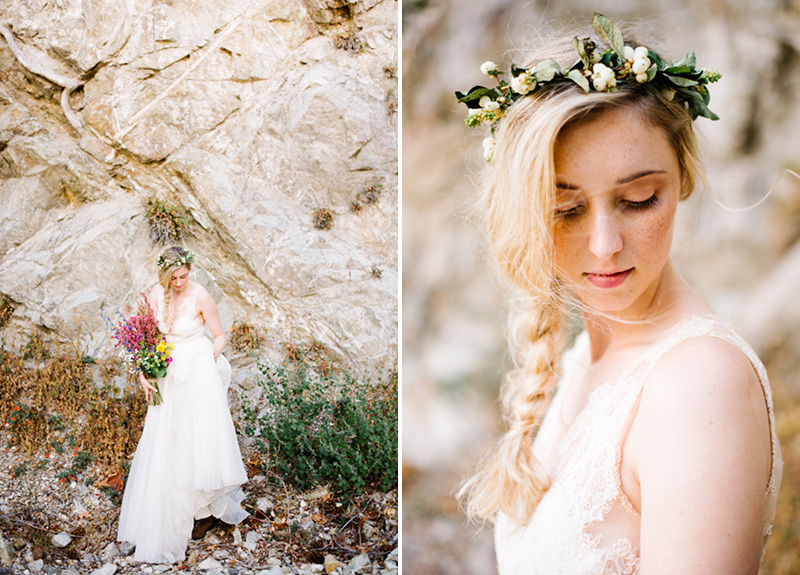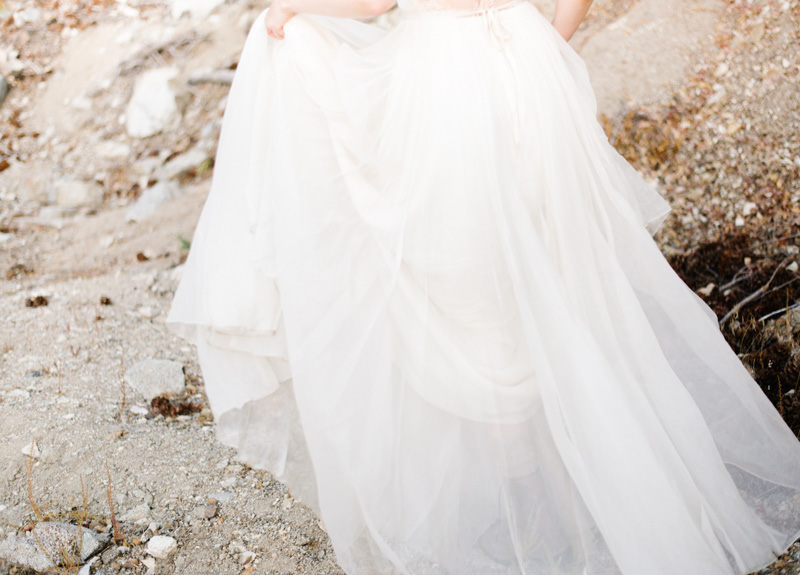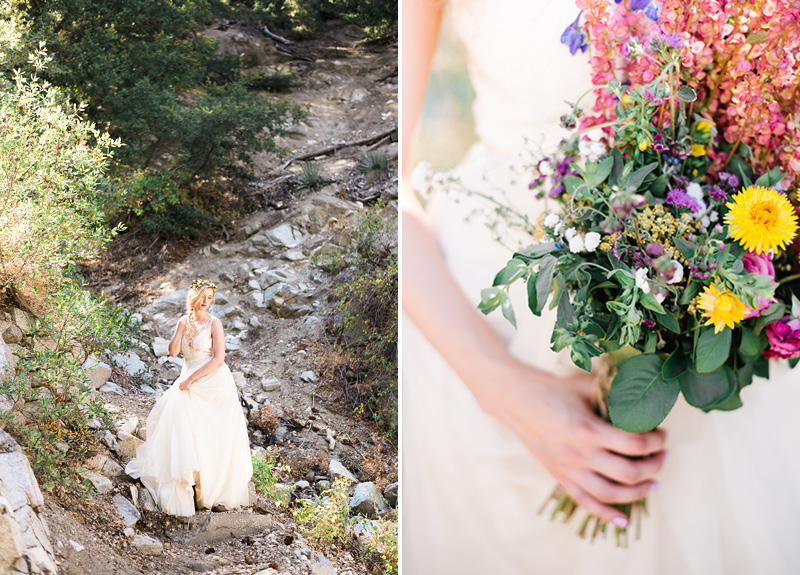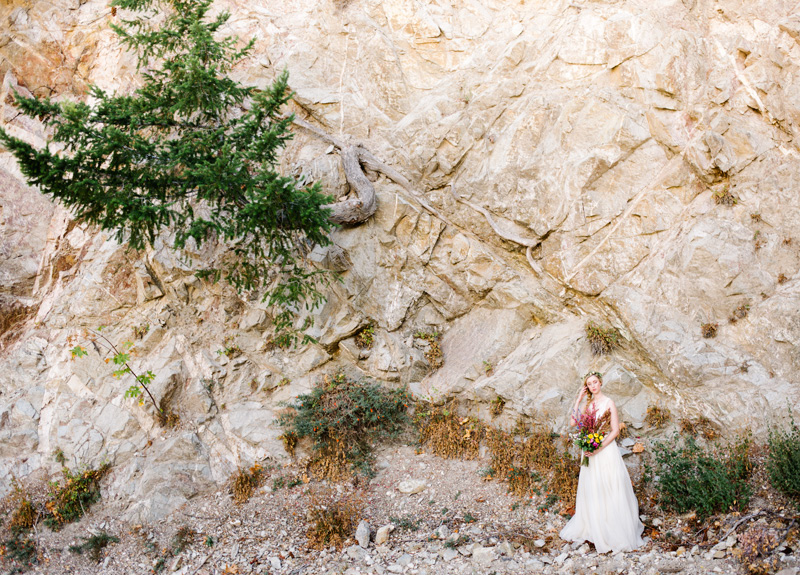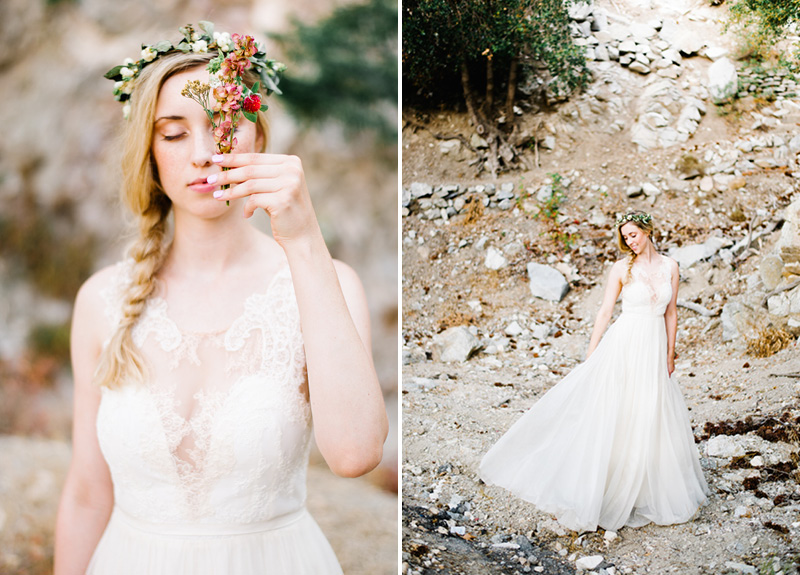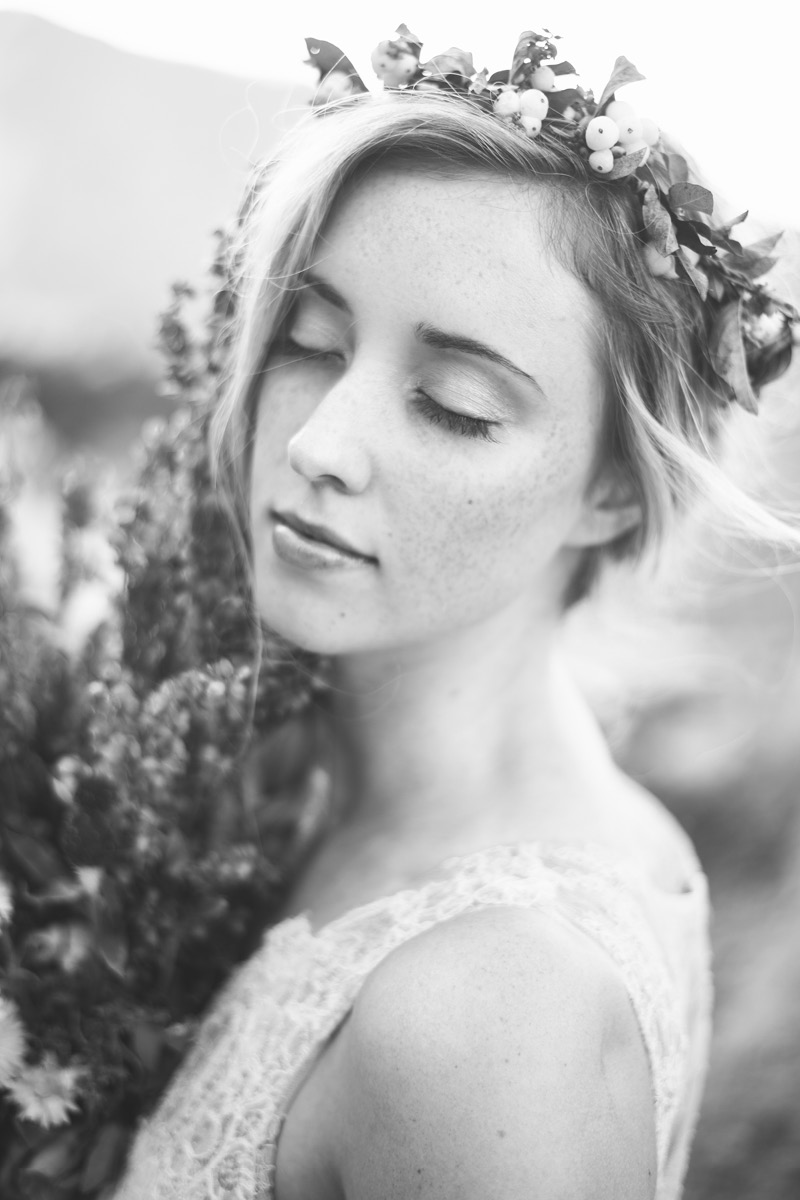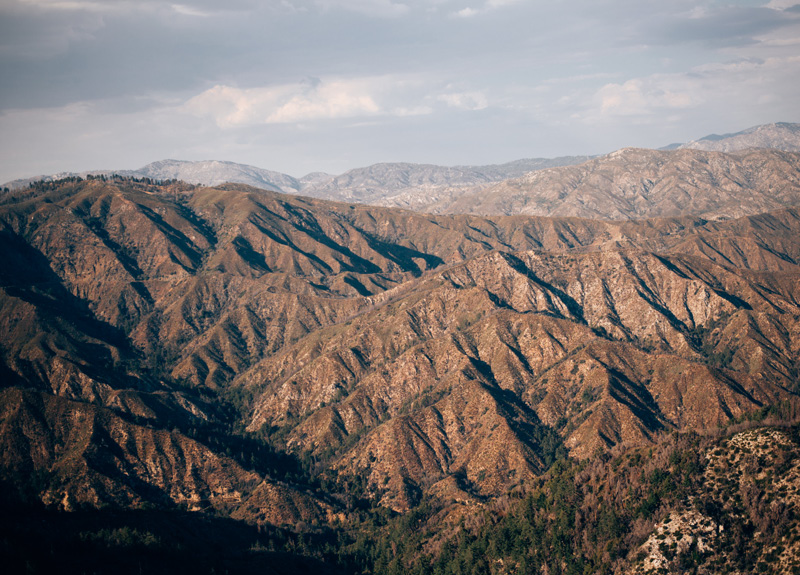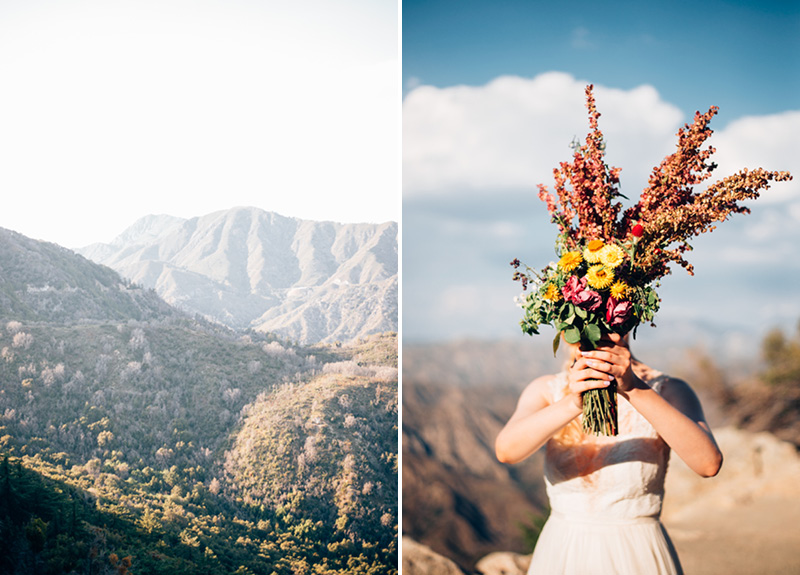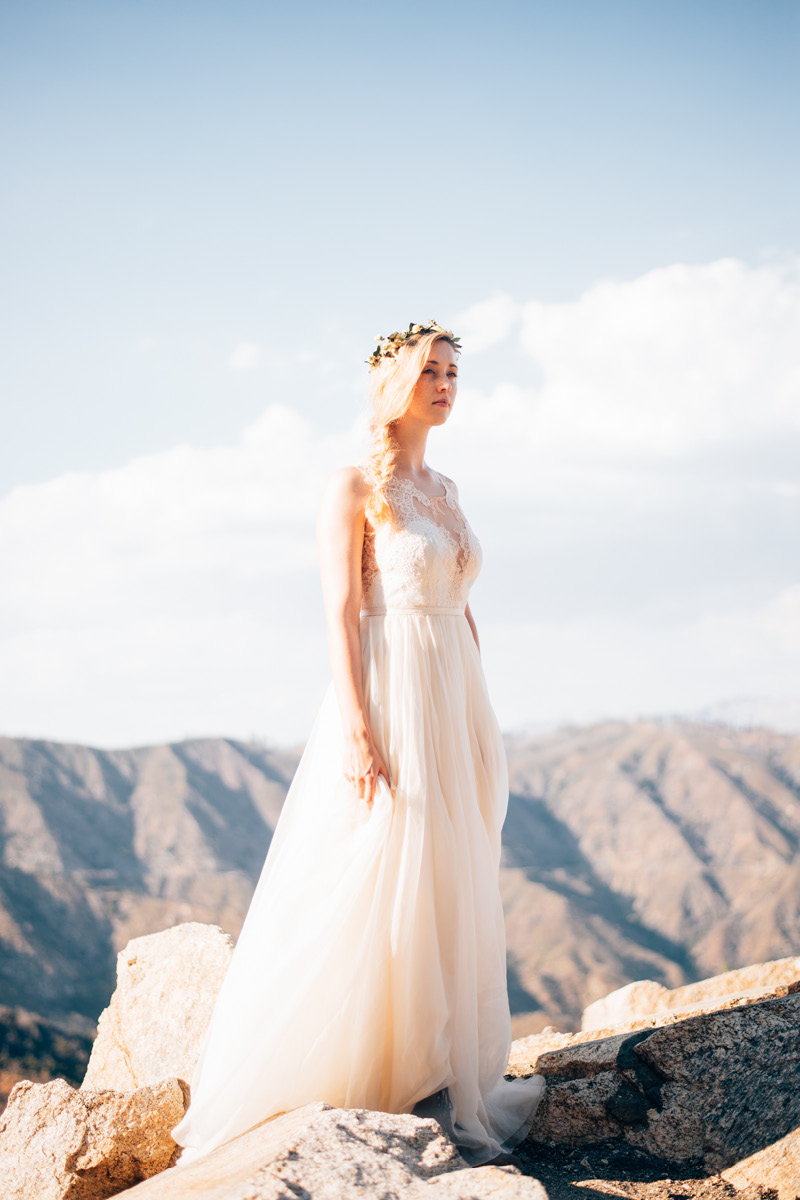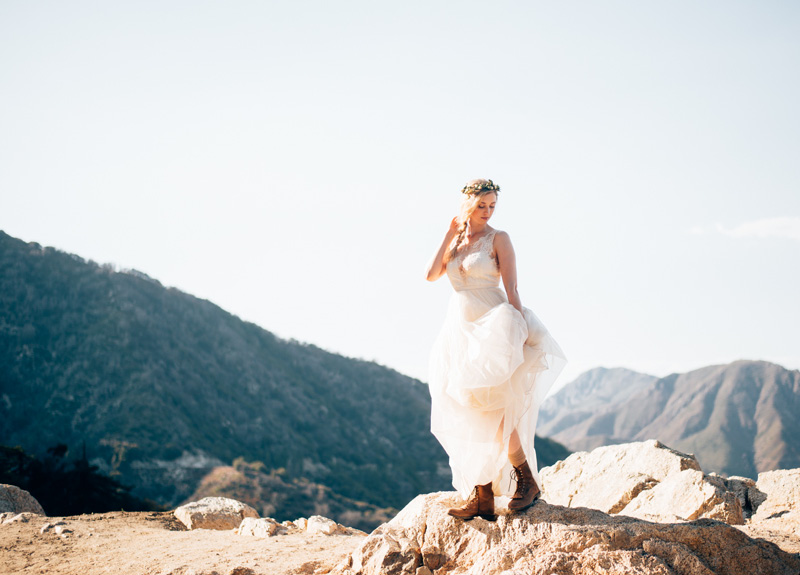 What's better than a rustic bohemian bride? Absolutely nothing, if you ask me!
Working with local Los Angeles wedding vendors to put together fresh and creative bridal concepts is such a breath of fresh air and a great way to inspire real brides. Our team was made up of a handful of super talented ladies who have such a love and passion for simplistic beauty and nature — be sure to see below for their credits!
The idea behind this shoot was to portray the story of a rustic mountain bride who is preparing for her wedding day by foraging wild flowers and arranging a very simple, yet elegant tablescape. We were inspired by nature, beautiful light and wanted to convey a strong earthy undertone. It was important to us to make sure there were enough rugged/mountainous elements as well as feminine, bridal ones to really tell a unique story of this mountainous, boho bride. We included leather boots which was a lovely contrast to her delicate Leanne Marshall wedding gown and kept her hair and make up as natural as possible to highlight her beautiful features. Emblem Flowers did an amazing job of collecting a wide variety of wild flowers with fun pops of colors and textures, and Suzy of Poetrie Weddings' vision and styling was perfection!
As a Los Angeles and Seattle wedding photographer I am always looking to let my creative juices flow and meet other wedding vendors! If you are looking to collaborate on a bridal project and have an amazing concept please reach out and let's connect. And for real brides looking for a wedding photographers in Seattle or Los Angeles contact me HERE and tell me all about your big day!!
Florals // Emblem Flowers
Style + Design // Poetrie Weddings
Dress Designer // Leanne Marshall
Bridal Shop // Lovely Bride LA
Hair // Karli Morin
Makeup // Lynette Burns