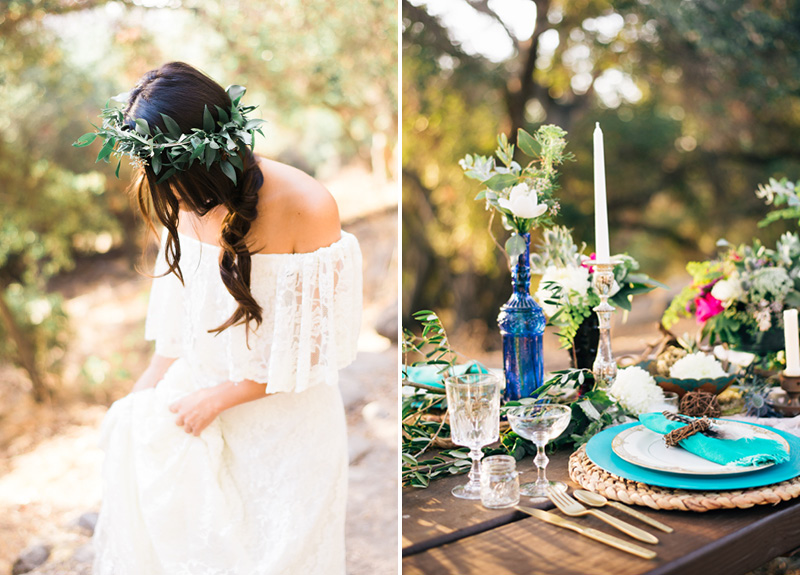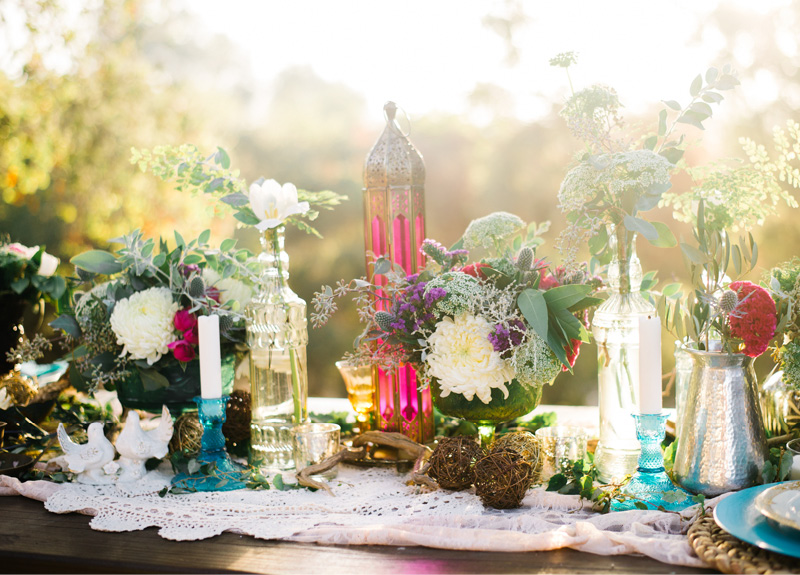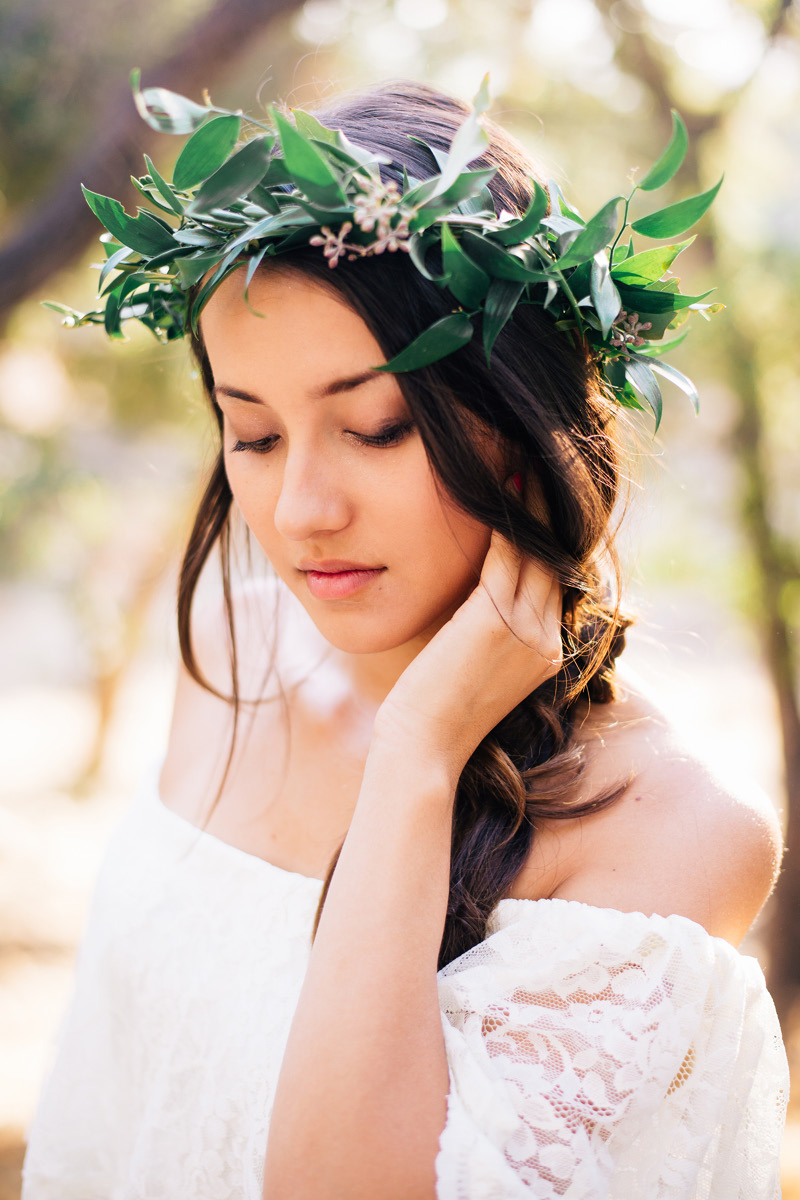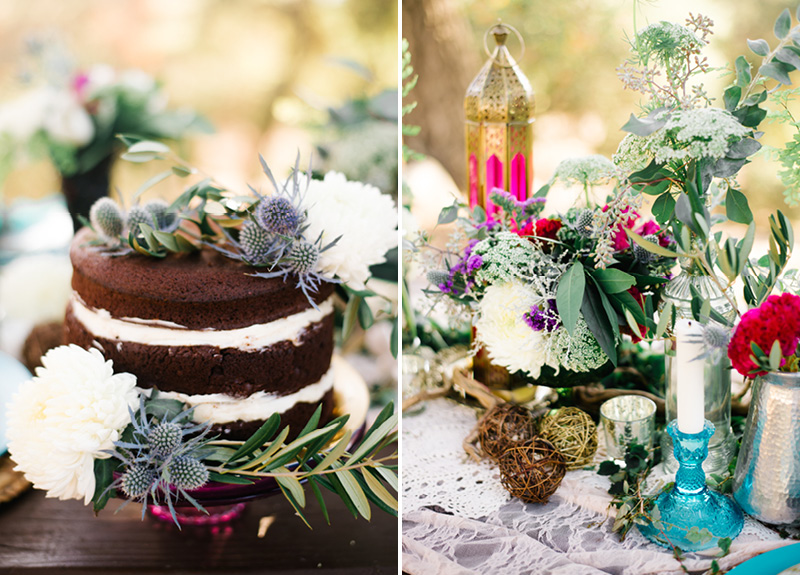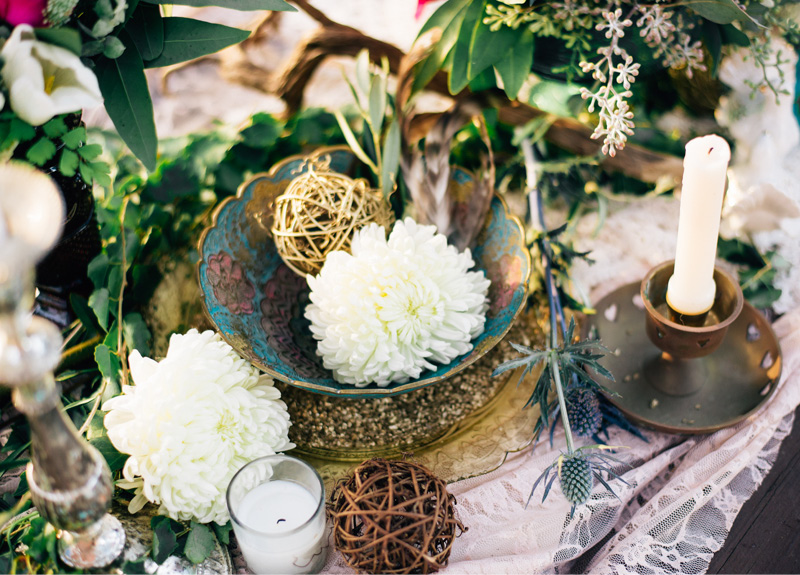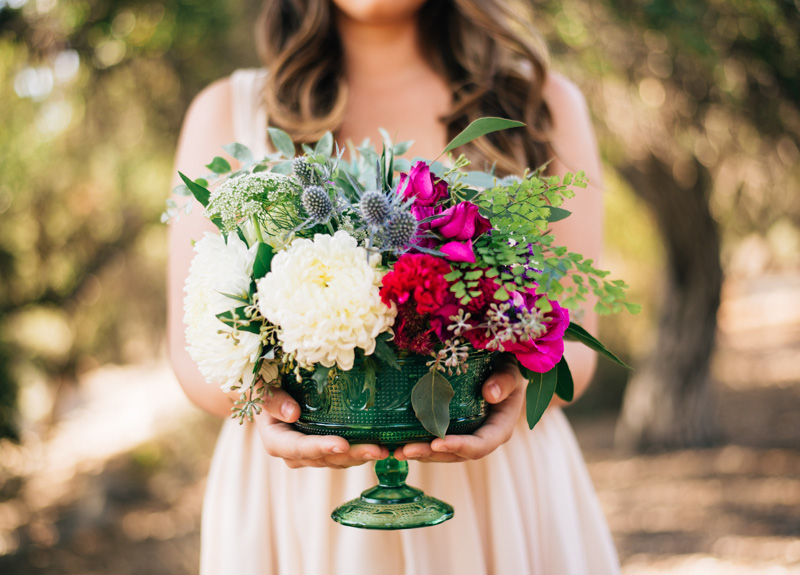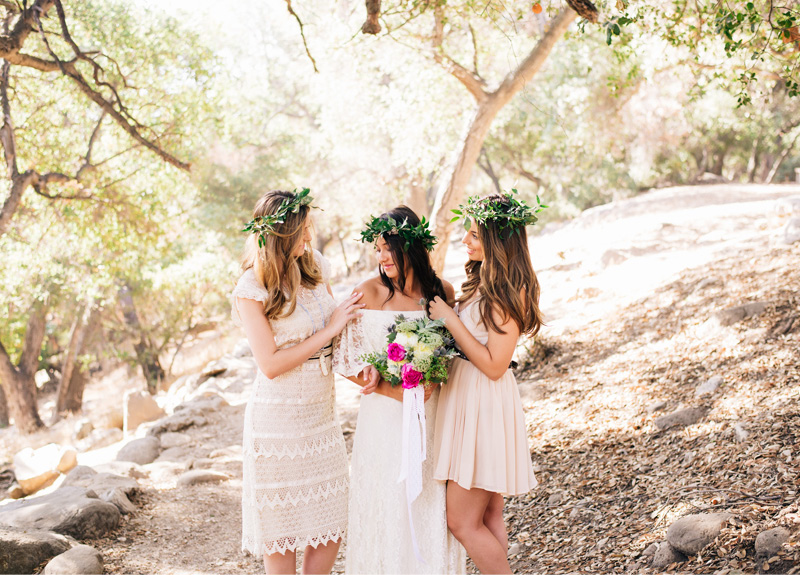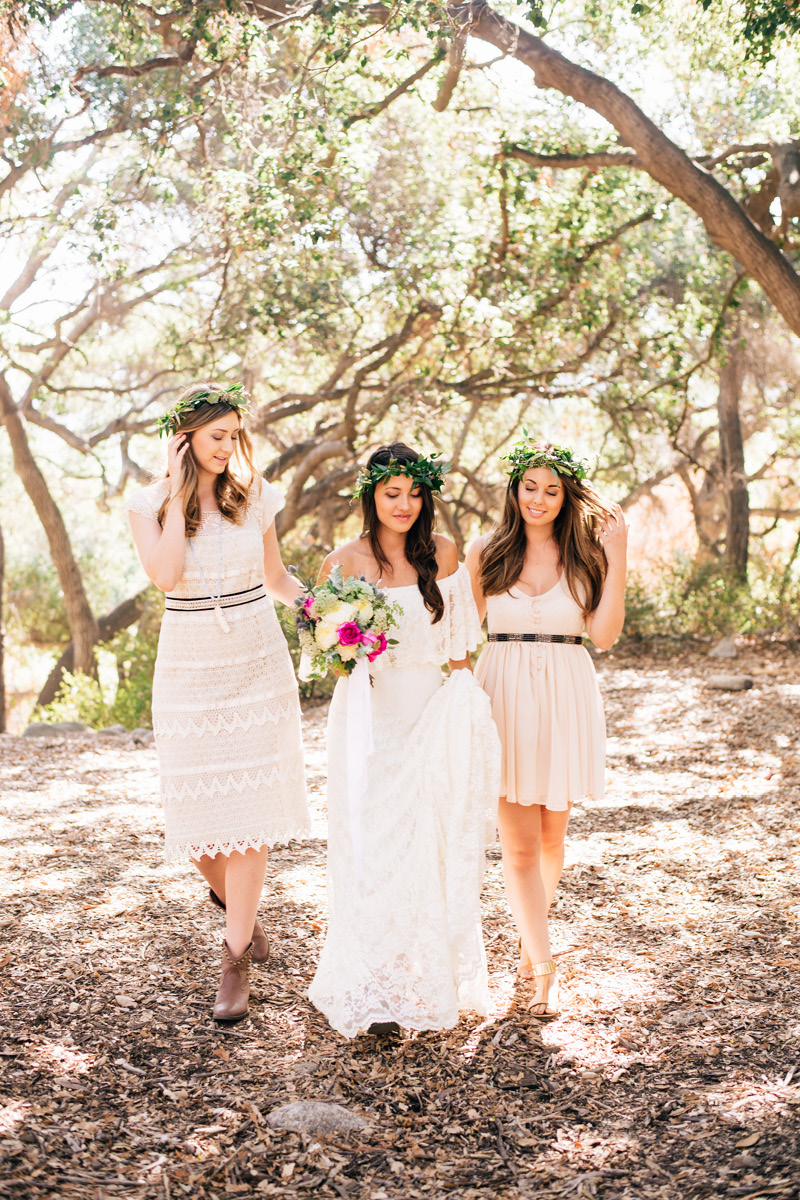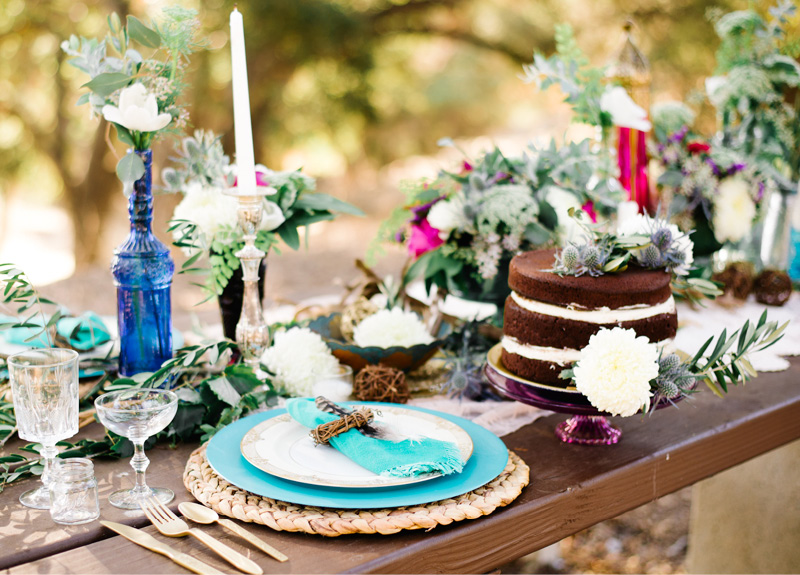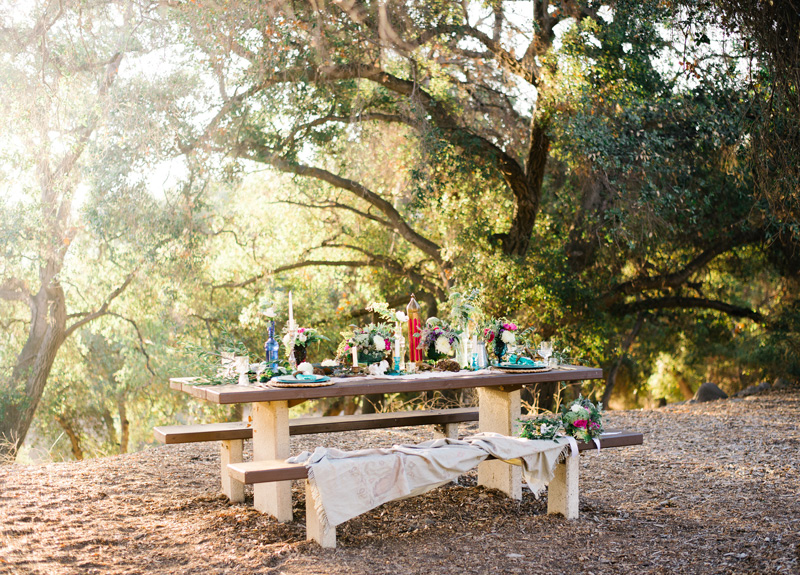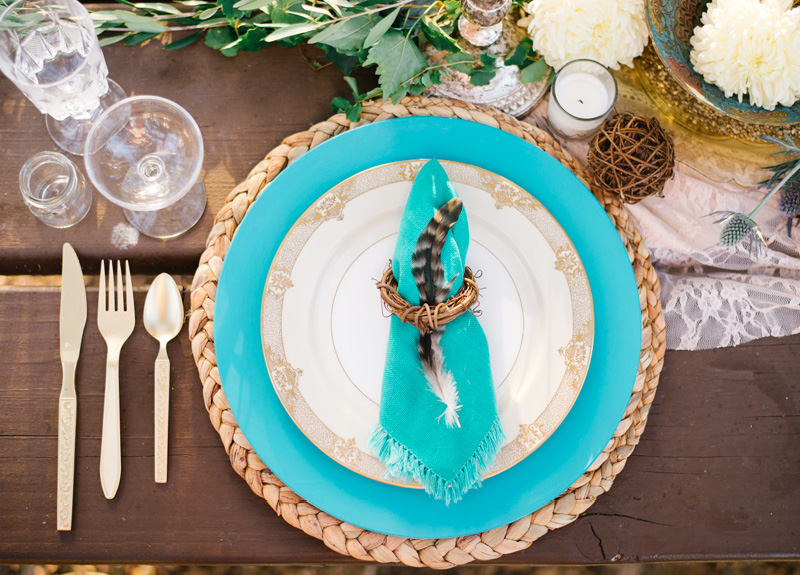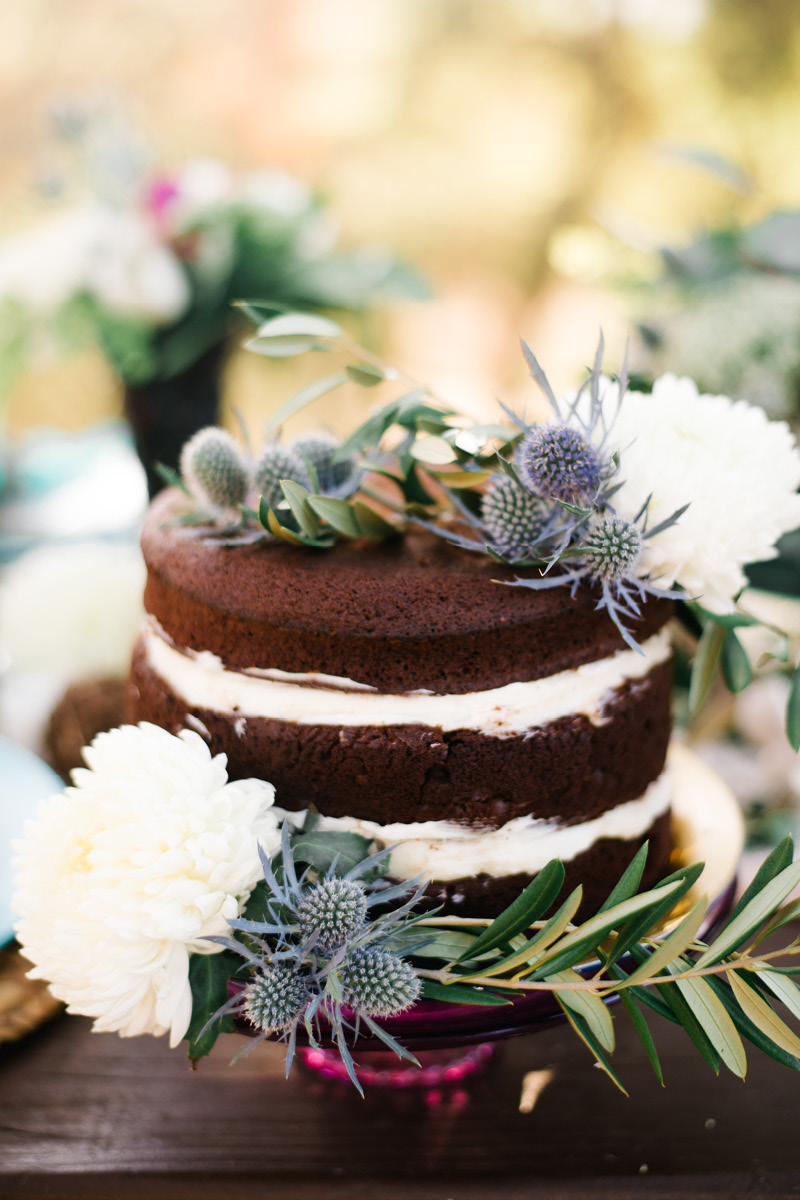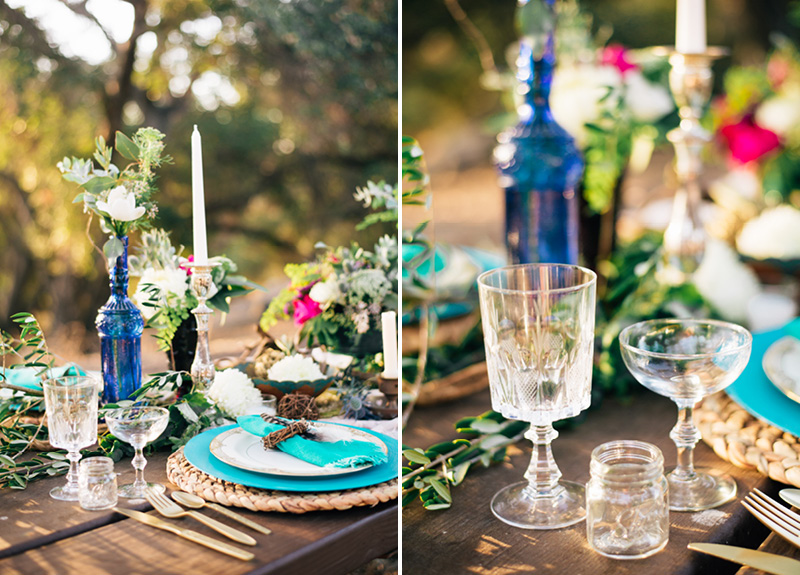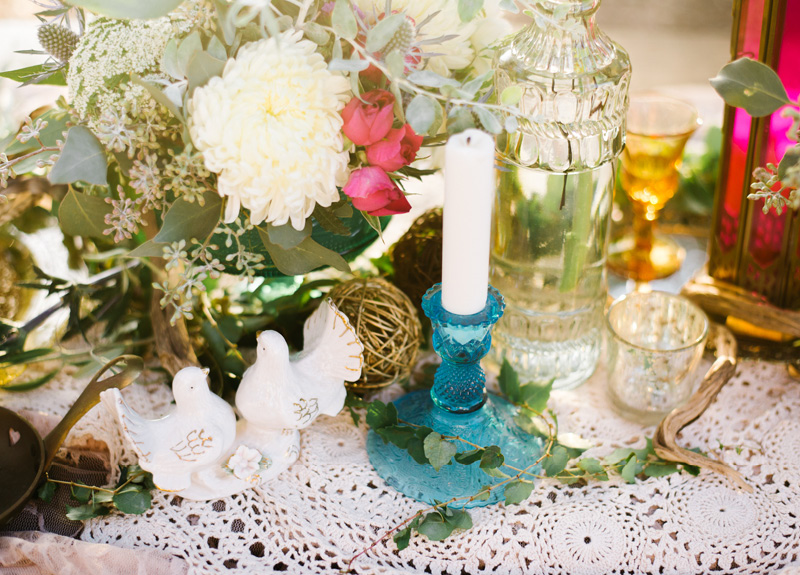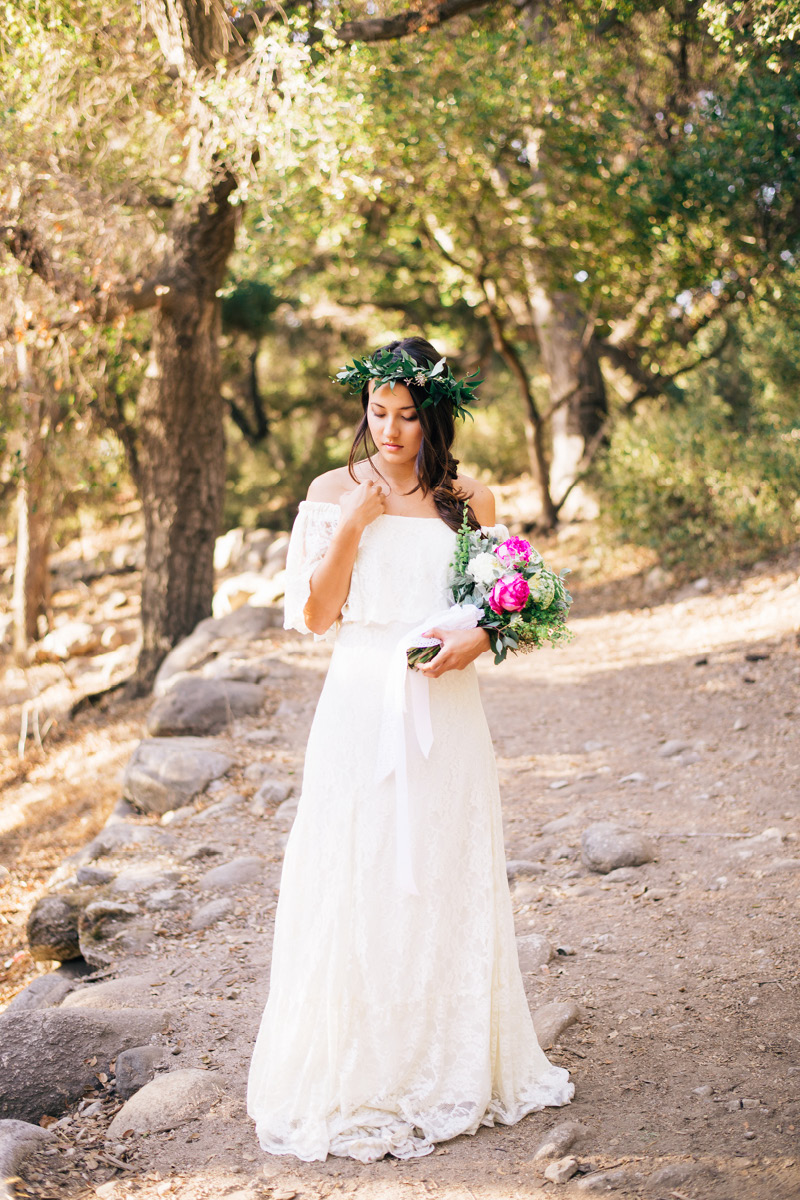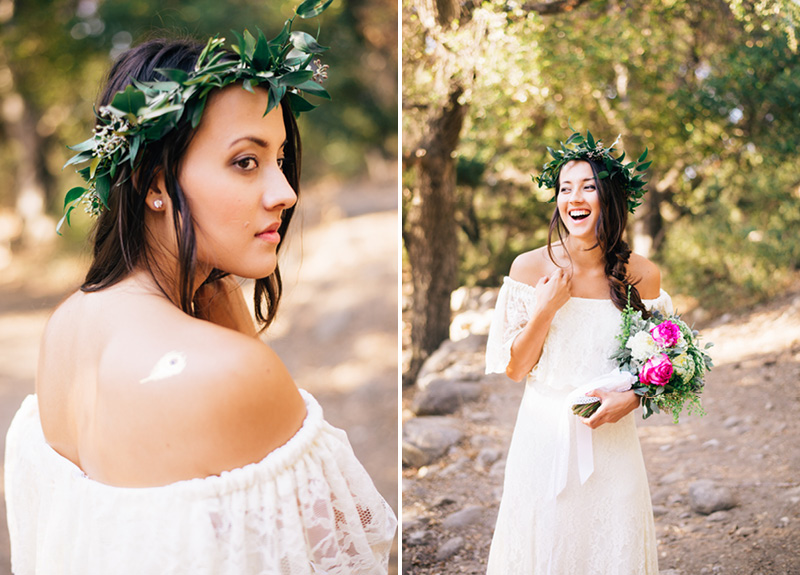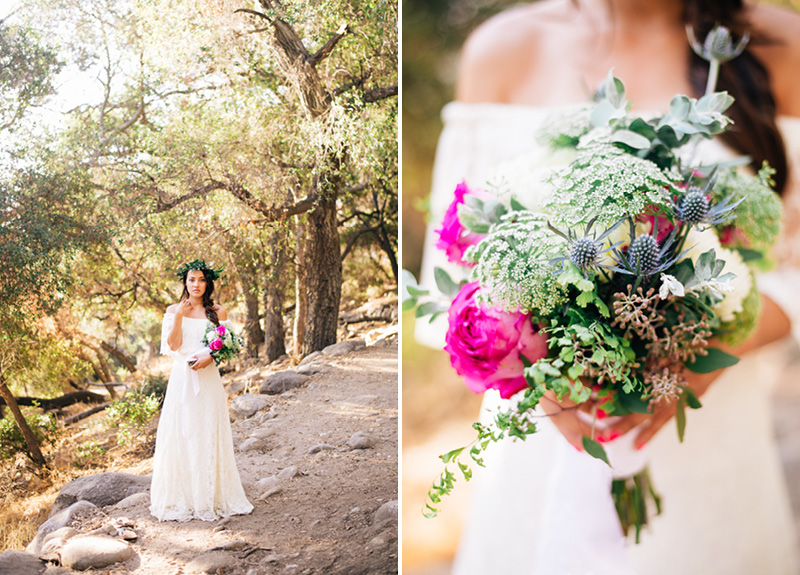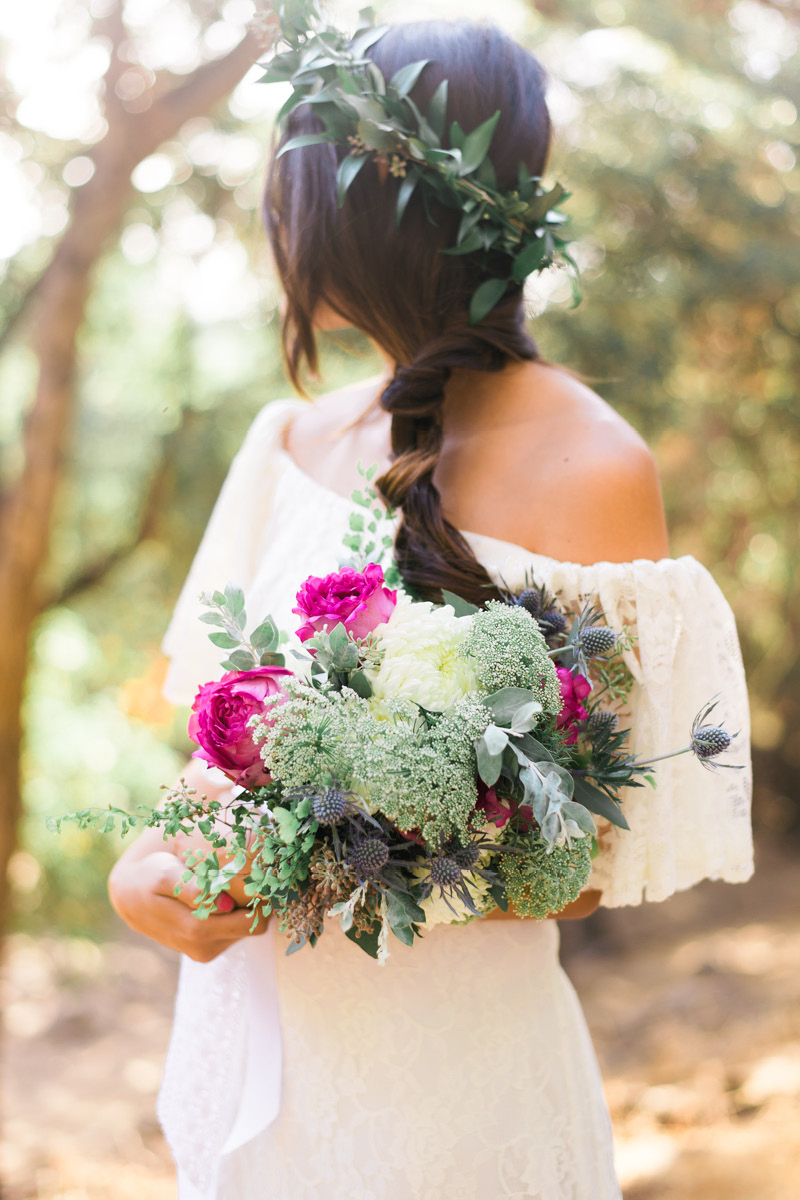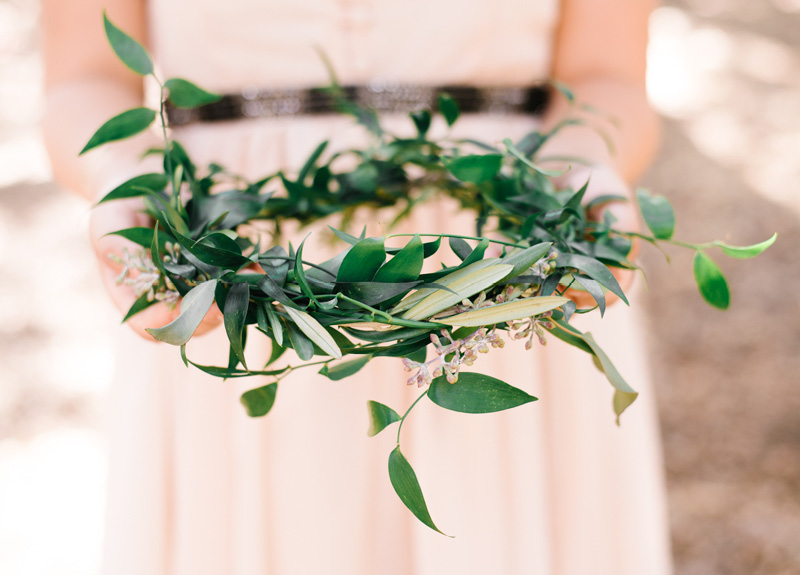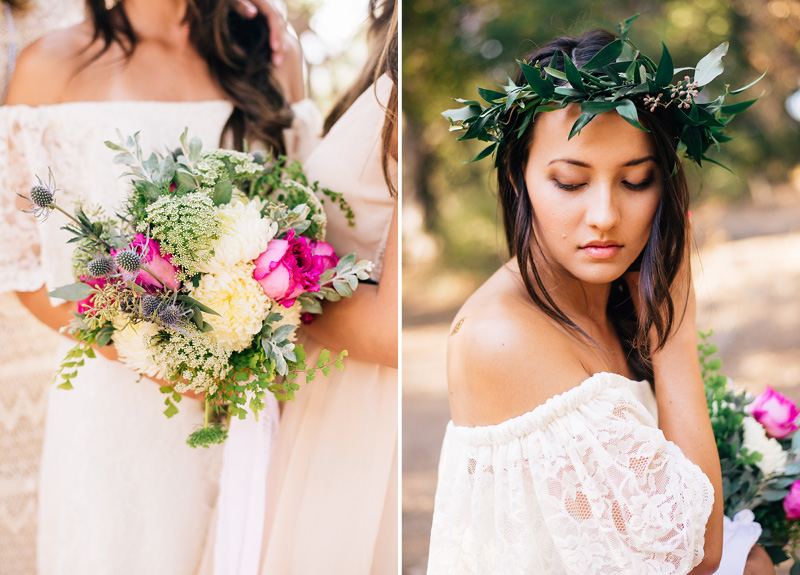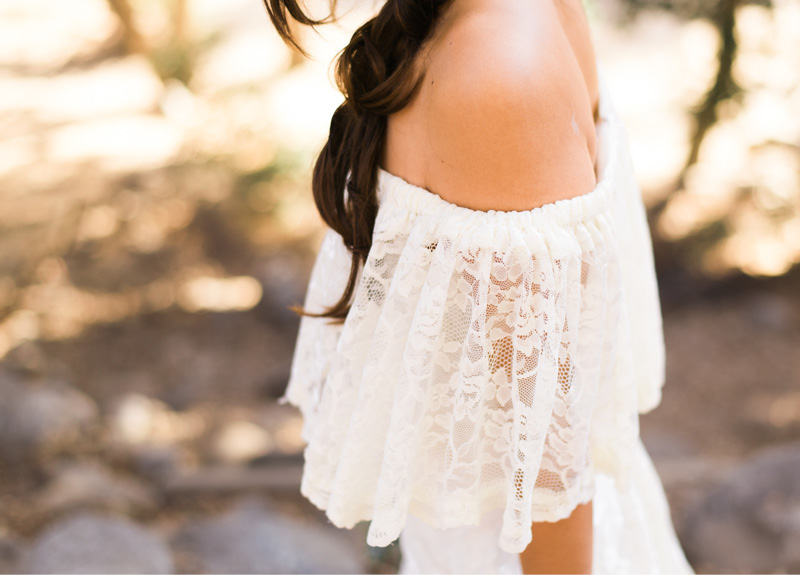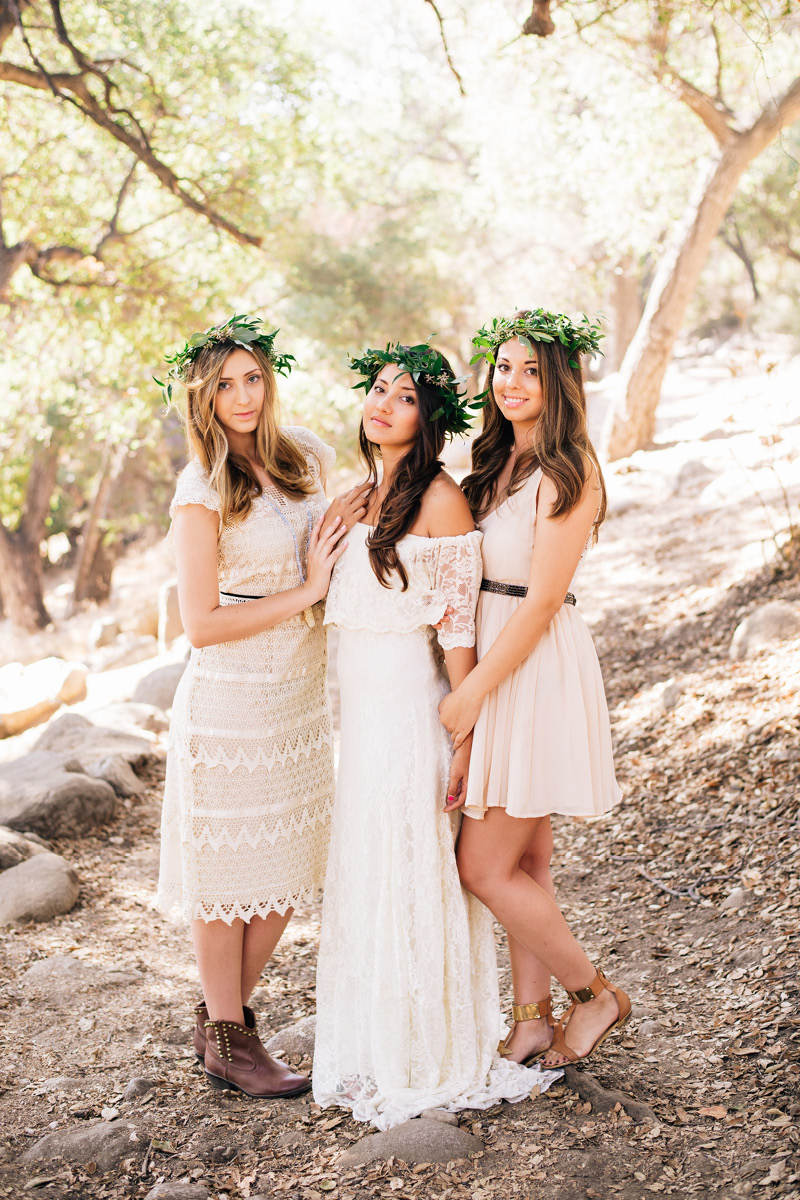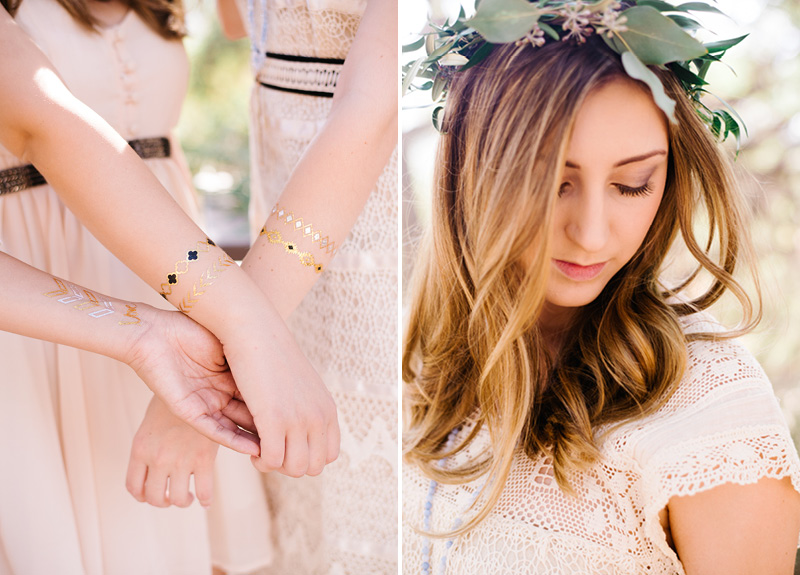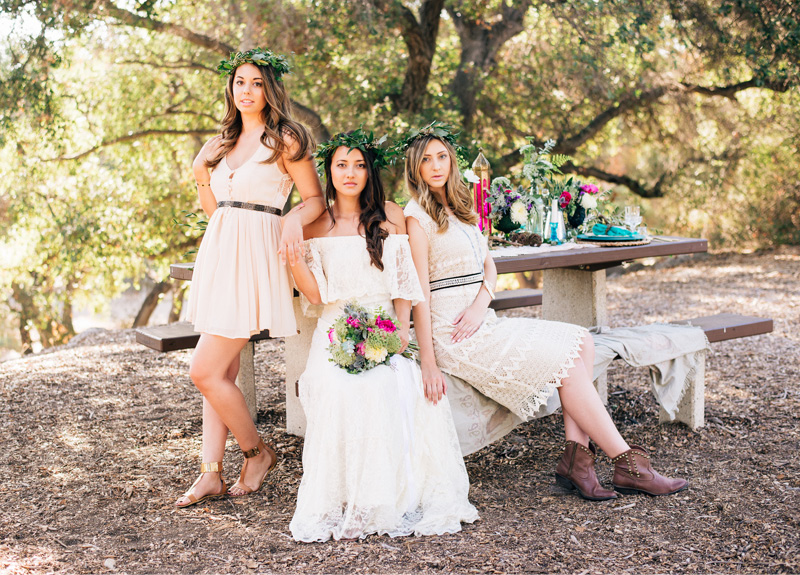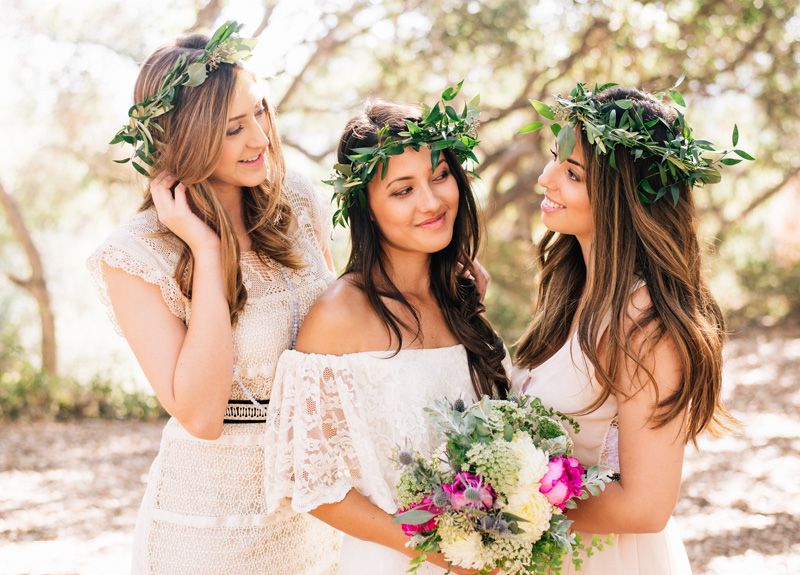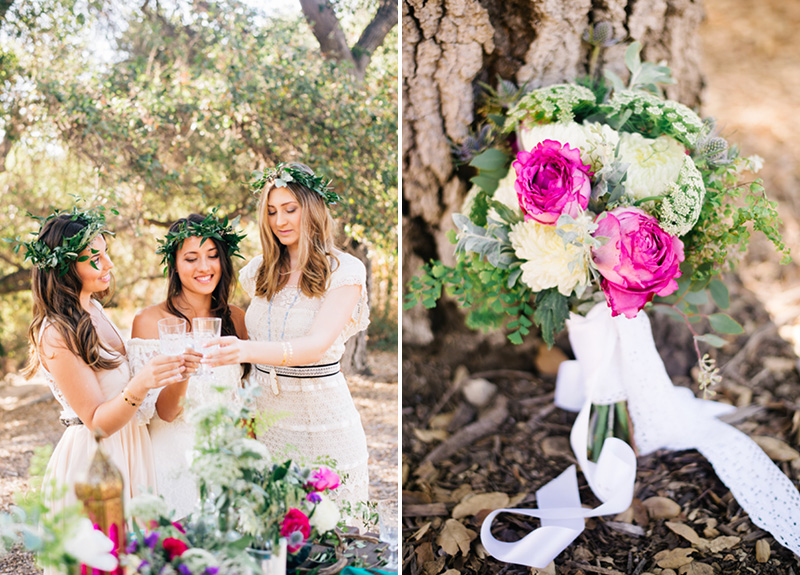 I have been so blessed to meet so many crazy talented people in the wedding industry since I moved back to LA to pursue my dream of being a Los Angeles wedding photographer. From florists to wedding planners and bridal boutiques to hair/makeup artists, I cannot express my excitement and gratitude to all of those who I have had the pleasure of collaborating with! You ladies make this job so much fun and I am honored to photograph your amazing artwork, design skills and beautiful creations!
The theme of this particular styled bridal shoot was built around the idea of a bohemian bride in the forest. We wanted it to have characteristics of a rustic wedding but also incorporate bright colors, fun textures and layers to really bring about an earthy and crafty vibe.
The ladies of PS Plans simply out did themselves with the tablescape this time around. There was so much to look at and interact with, which made my job of photographing all of the details so much fun! Additionally, the table garland and numerous small centerpieces added the perfect amount of greenery and life to the table. Another fun element was the naked wedding cake that was also garnished with beautiful blooms and greenery. Naked cakes are my weakness and let's just say I wasn't upset about how beautifully this cake turned out! But above all else, I think my favorite aspect of this boho bridal shoot was the off the shoulders wedding dress that our model wore. I am a sucker for lace and beautiful wedding gowns, so when I found out this was the dress we would be using I was immediately giddy and anxious to photograph it.
Thank you to all of the wonderful vendors who participated in this project and we hope this fun bohemian bridal theme will inspire future and present brides everywhere!
VENDOR LOVE //
Coordinator + Design Stylist: P.S. & Associates Event Planning
Assistant Coordinator + Design Stylist: Annie Halpenny
Floral Design: Rosebud Floral Design
Bridal Dress Designer: Daughters of Simone
Dress Shop: Bride Studio Boutique
Maidens Dresses: Annie OH Vintage
Hair/Makeup: Jessica Howard
Metallic Tattoos: Glamour Ink
Cake: Allison Hawkins with Treats By Alison Marie
Models: Katie Tong, Rebecca Caters, and Kristen Tasso