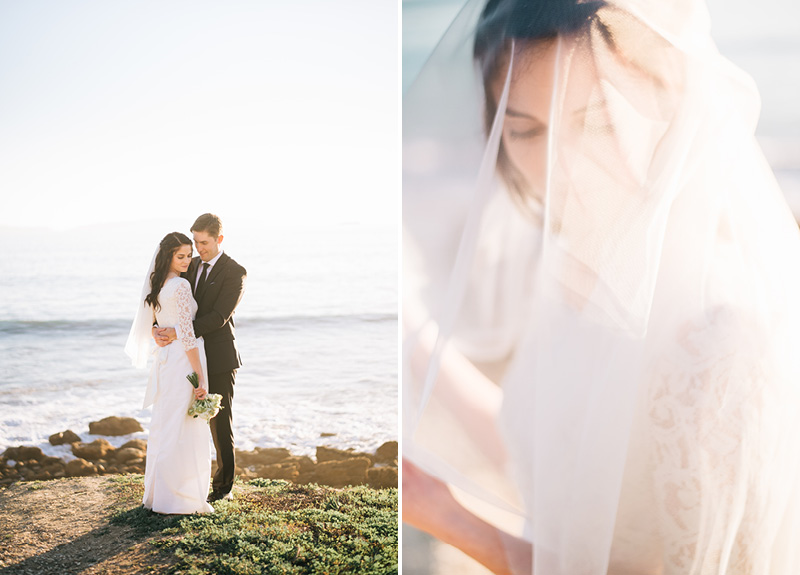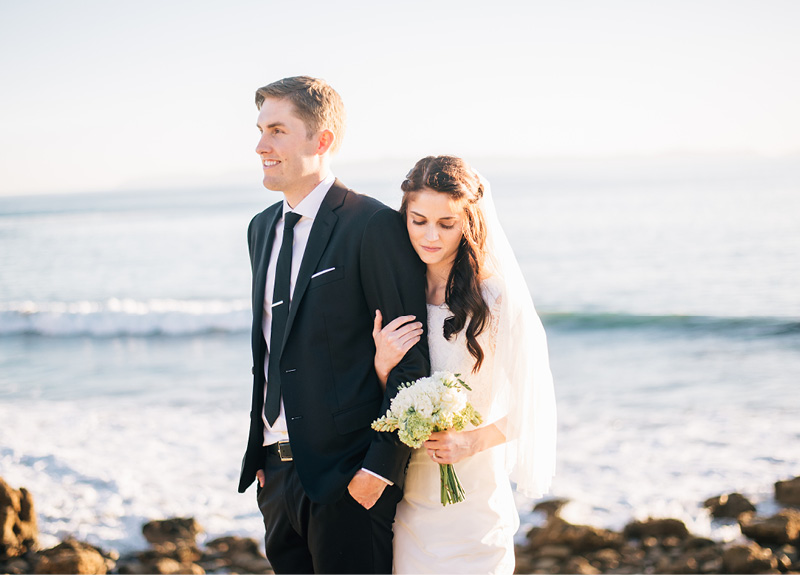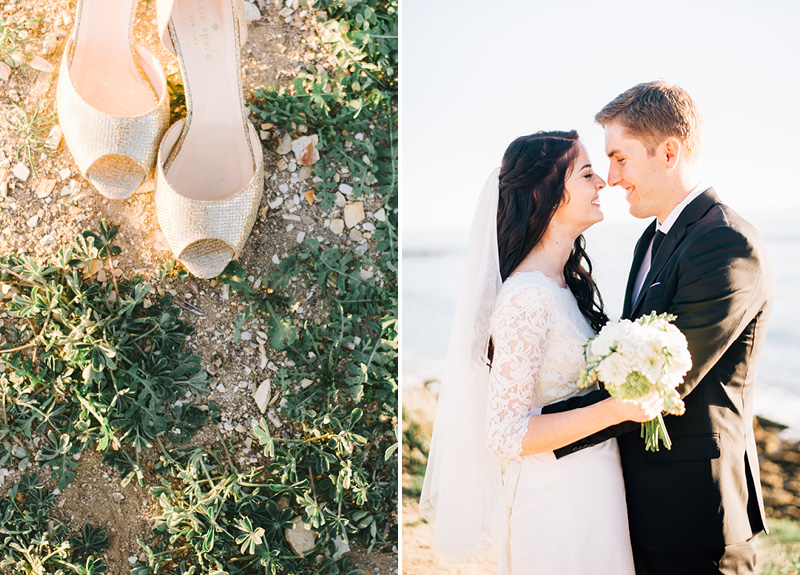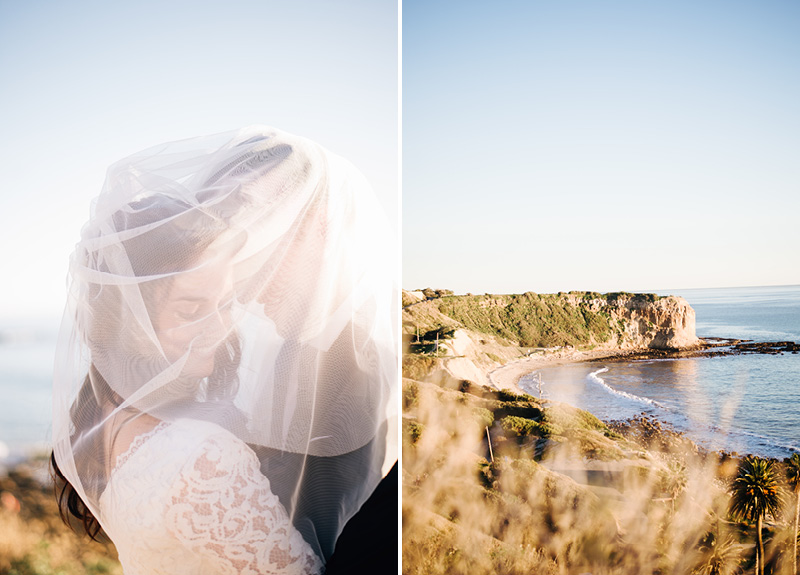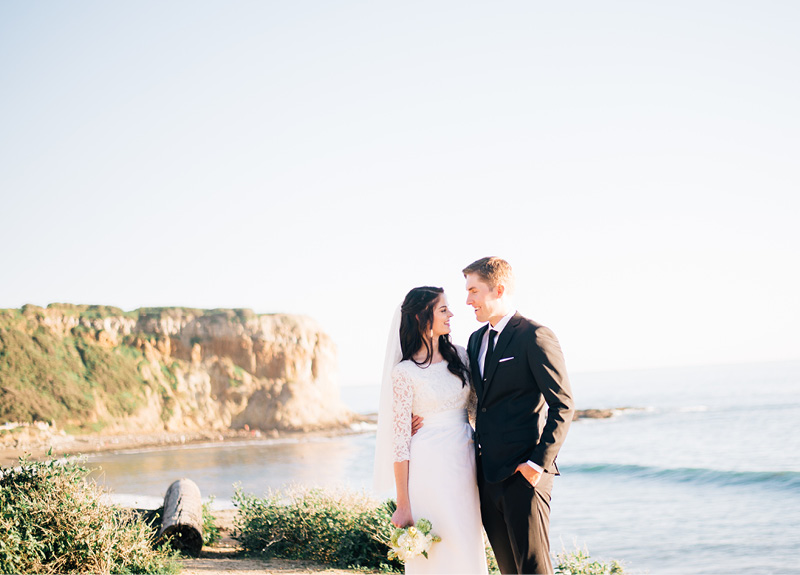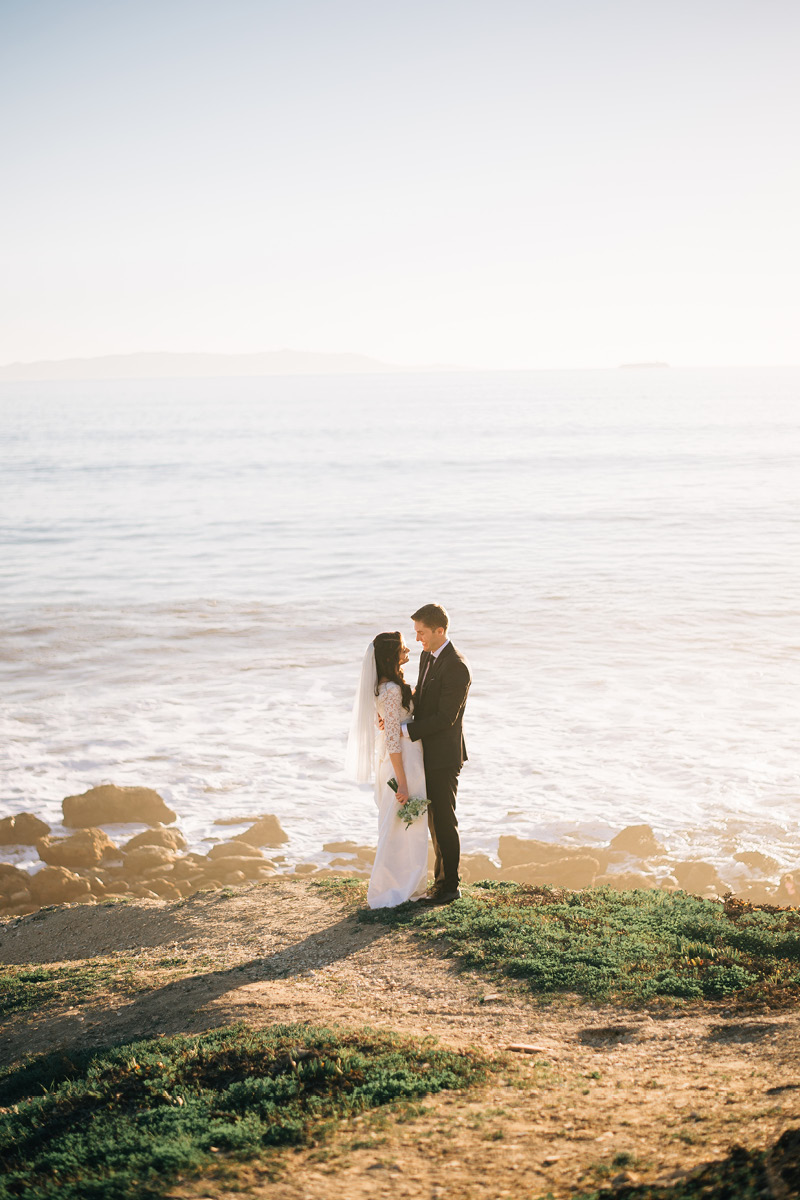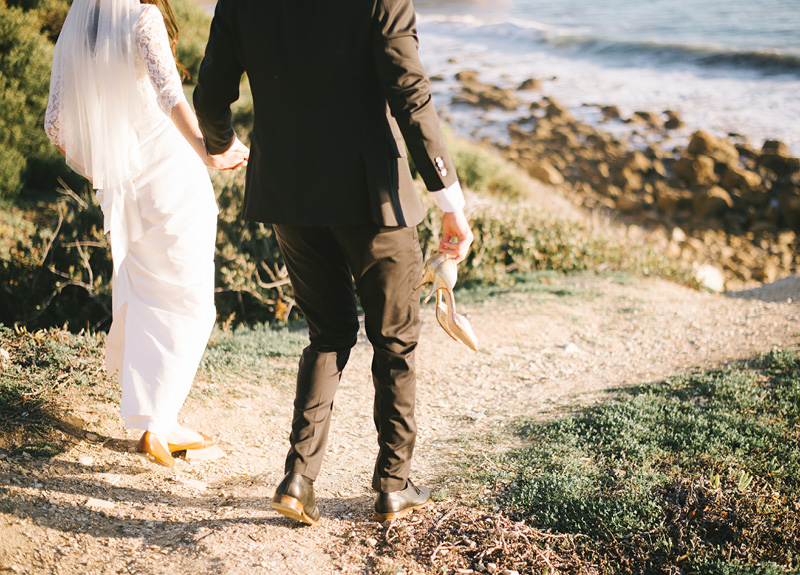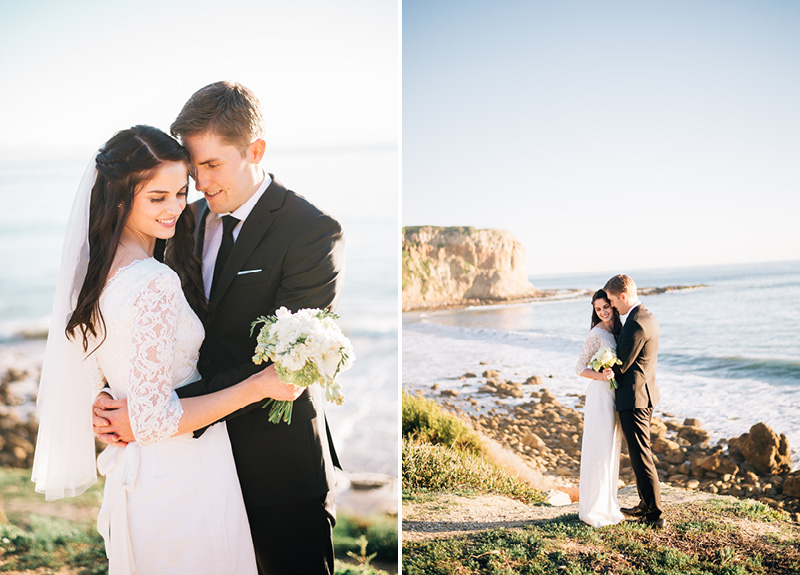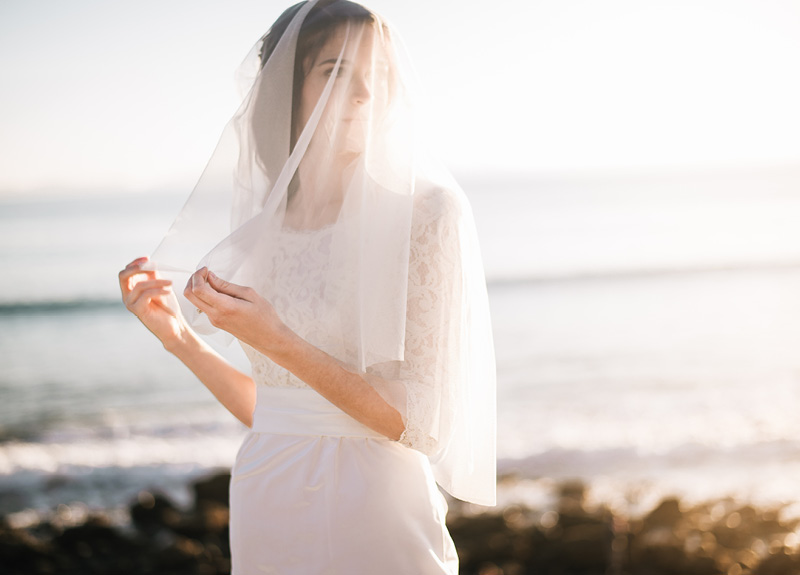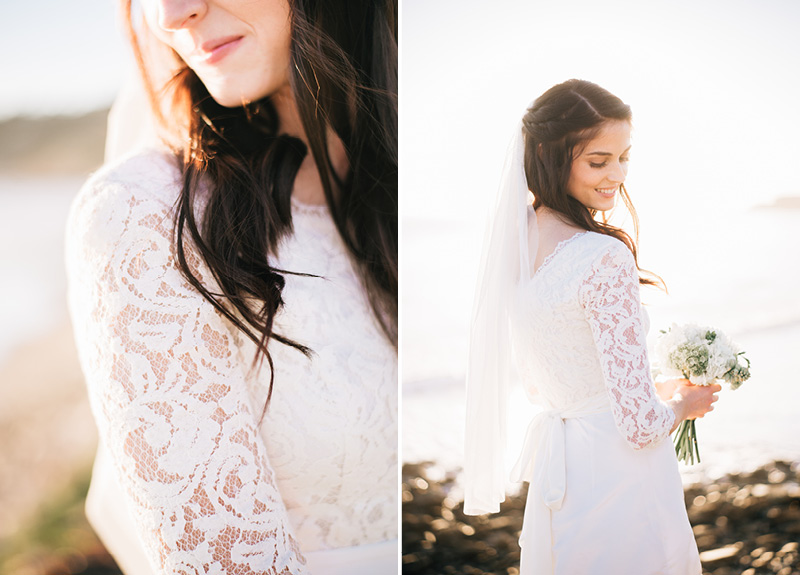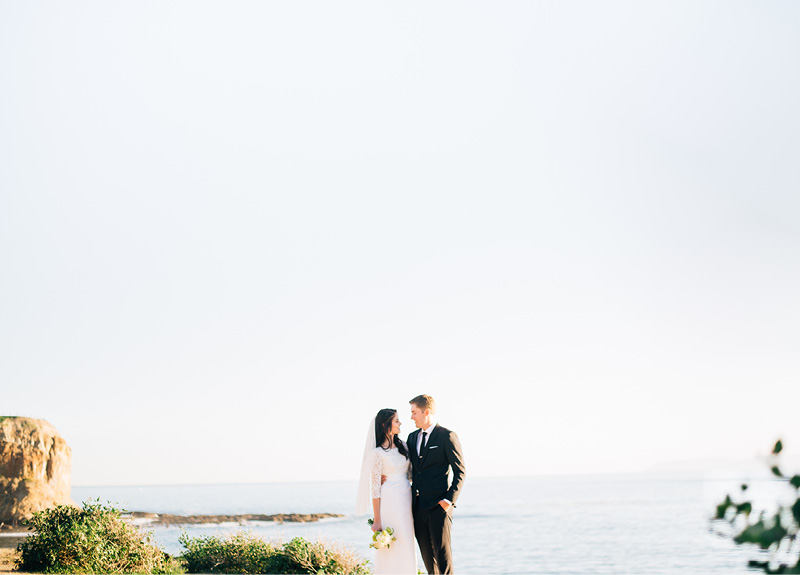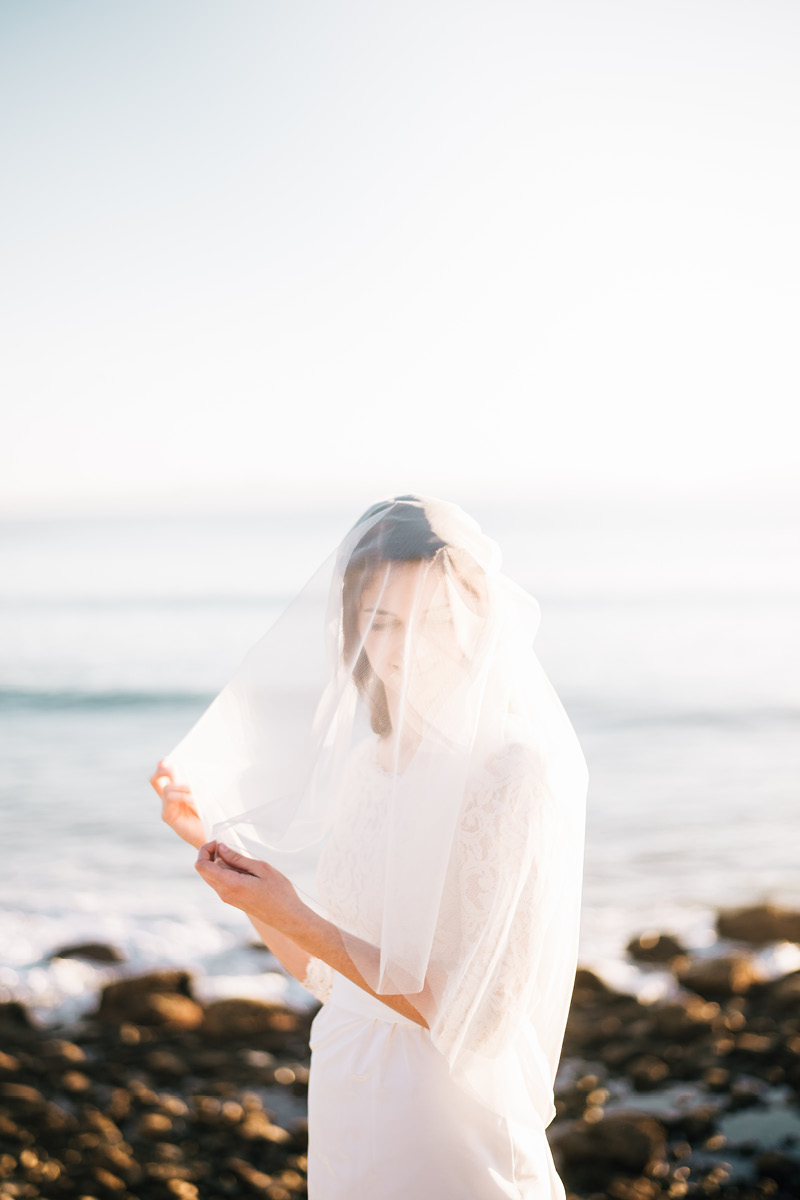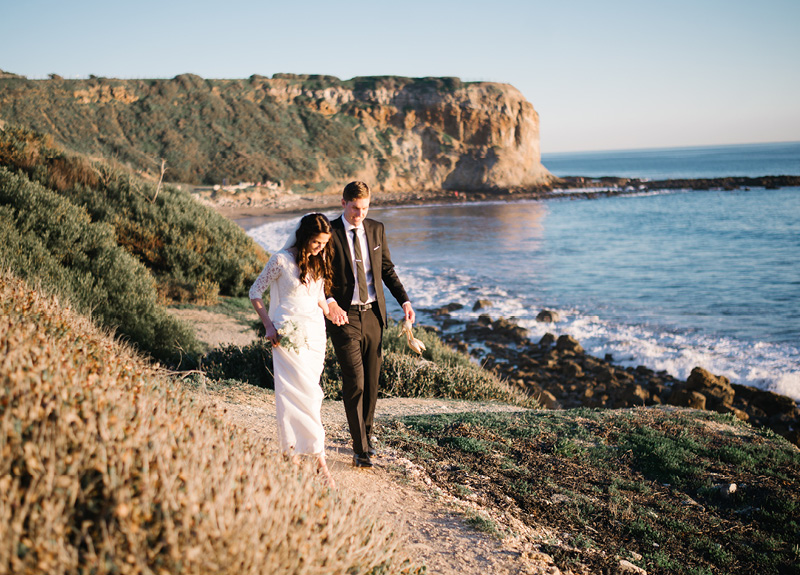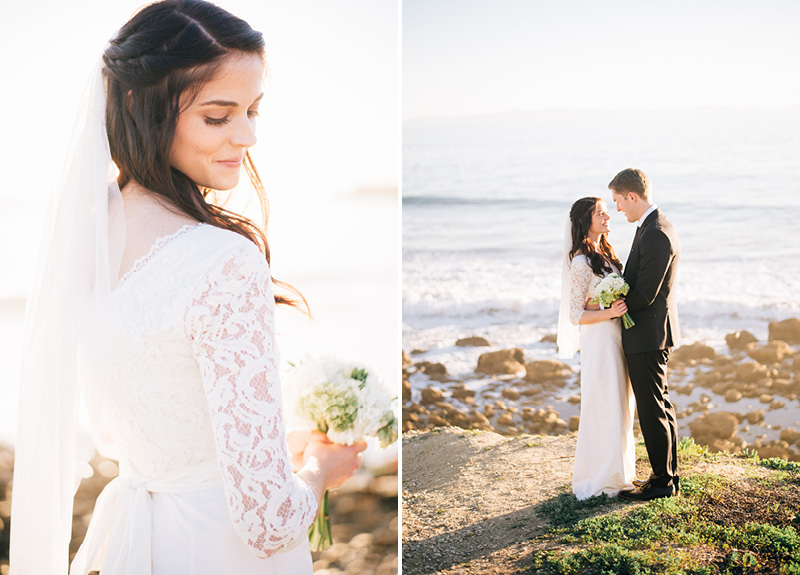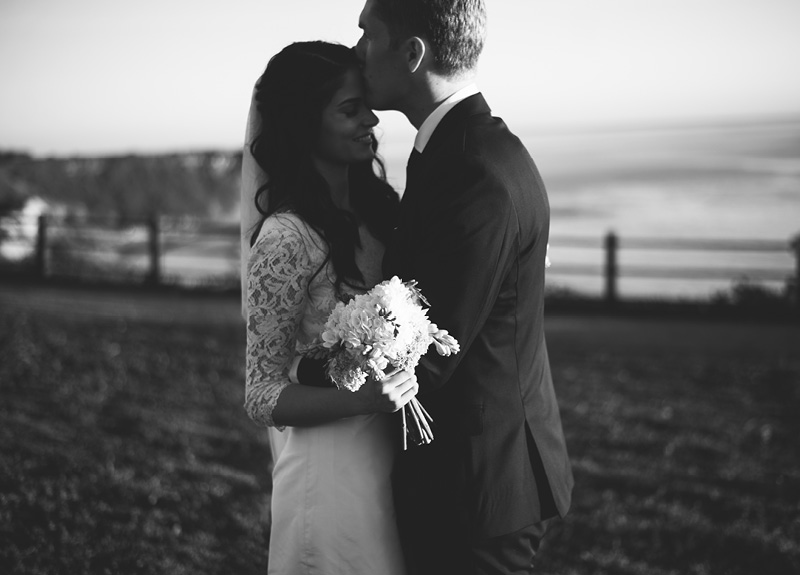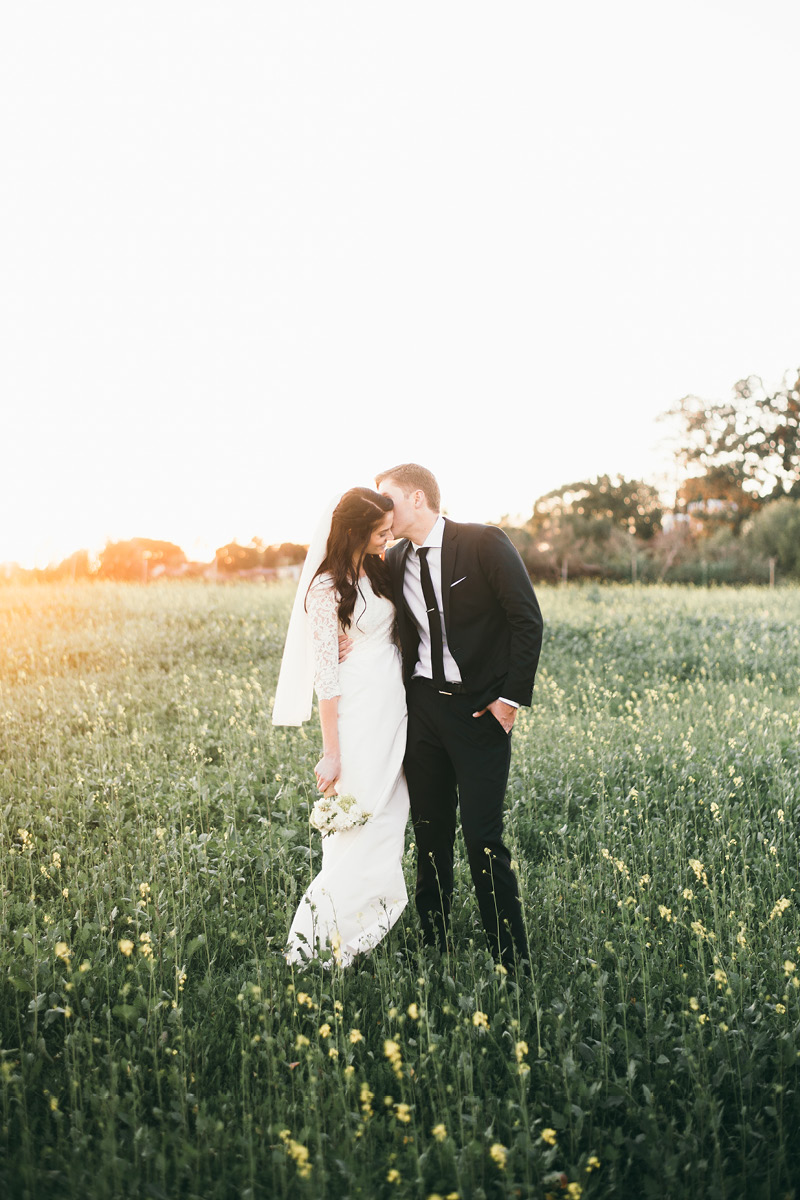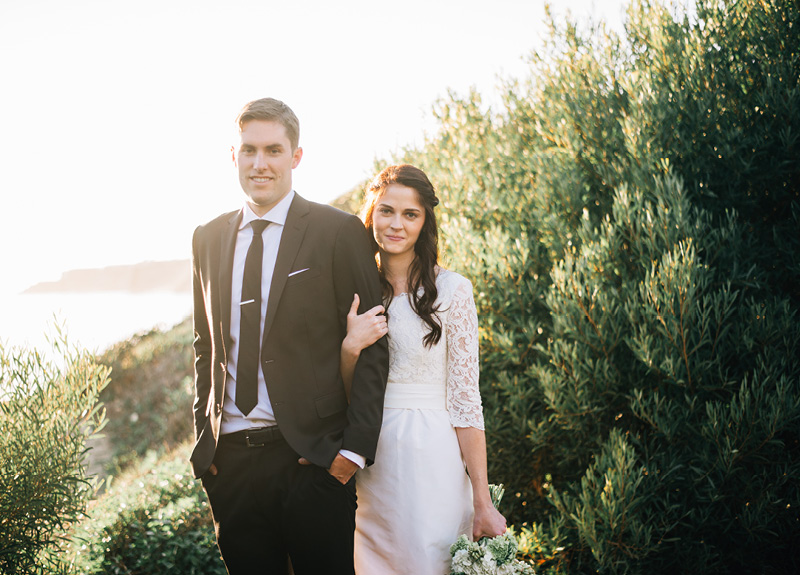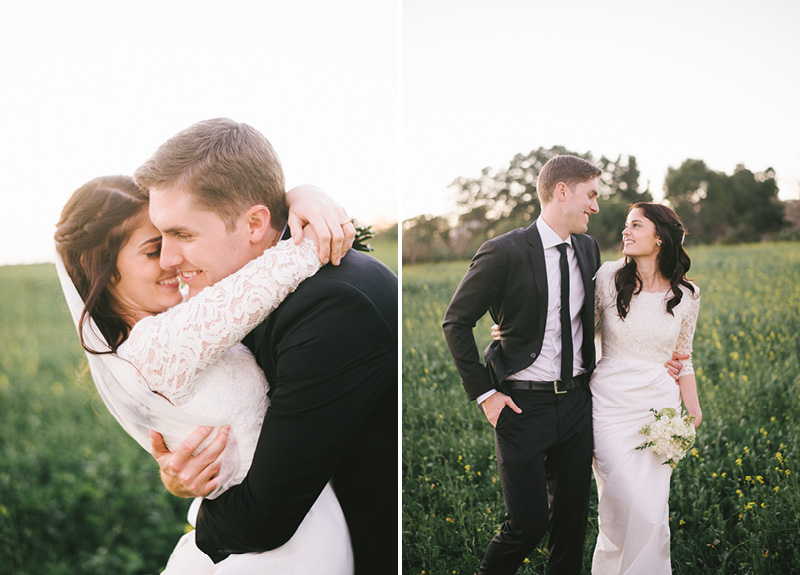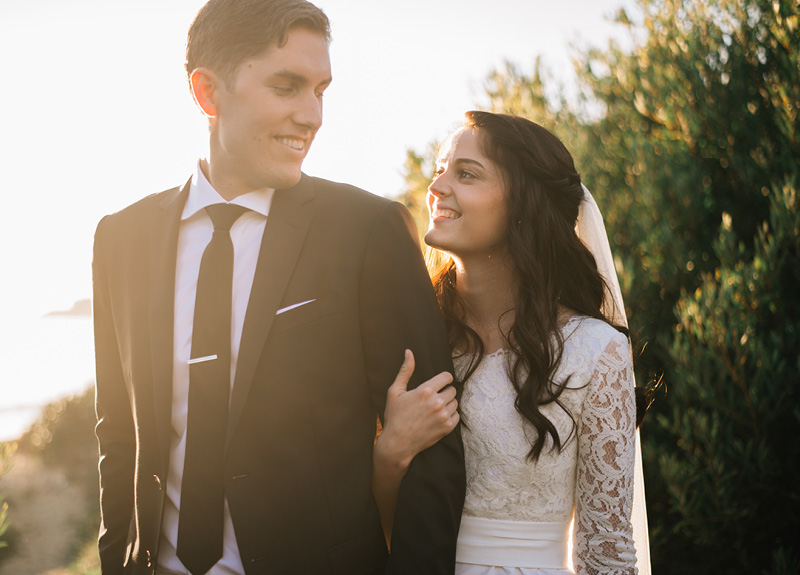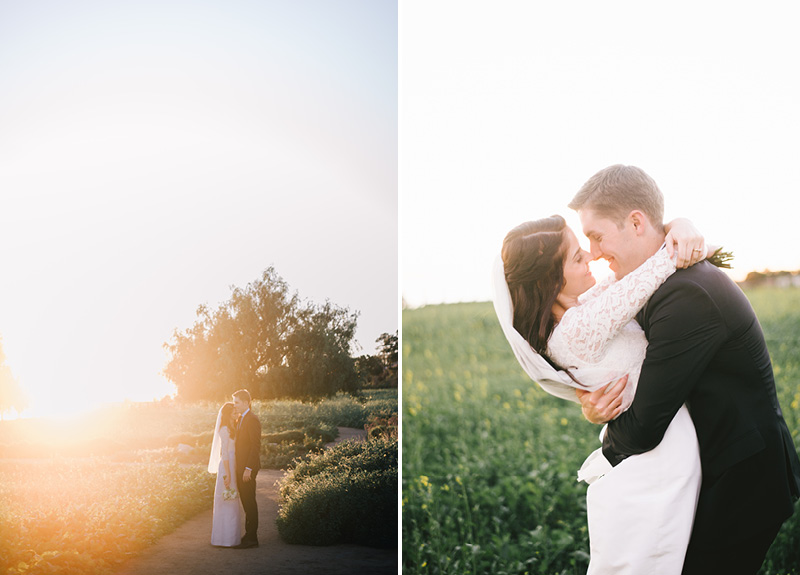 You may remember these two from their dreamy Laguna Beach engagement session last year and we are back again, but this time with some Los Angeles bridal portraits!
Both Devaun and Craig grew up in different states and they were planning an Arizona wedding but because they met, fell in love and were living in Southern California they decided to do all of their pre-wedding photos here! Lucky for me! So for their formal session before their big day arrived we headed out to Palos Verdes to seek out some rad cliffs, ocean views and fields of greenery – and we found all three! I had actually been dying to get out to the South Bay and shoot some Palos Verdes bridals ever since I came out to LA, so this was a dream come true for me! And to top it all off, Craig looked so sharp in his fitted suit while Devaun was just glowing in her custom made J Crew wedding dress made complete with a short veil and bundle of fresh blooms.
Documenting happy couples on such important days of their lives is such an honor and a blessing. It doesn't hurt to have the most fantastic people as clients either!
Doing a bridal or formal session before the wedding day is a really common occurrence in the LDS wedding world. Brides and Grooms most often get married one of the many Mormon temples and typically don't have enough time on their wedding day to venture out to a different location to take portraits. Therefore, many couples plan ahead and take the majority of their bride and groom shots a week or so before their big day ensuring that they got to take photos together in a setting that they wanted. While of course I realize this isn't an ideal scenario for every couple, it is something to think about when sorting out timelines and hourly coverage for a wedding!