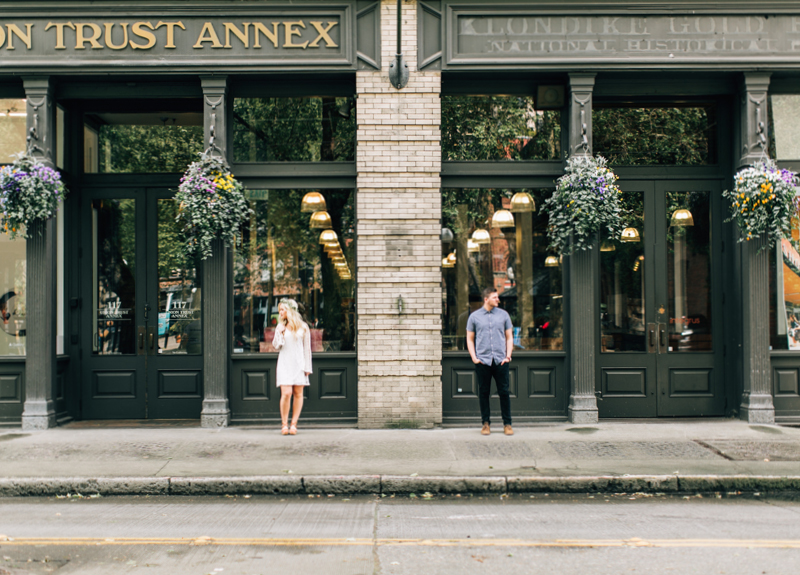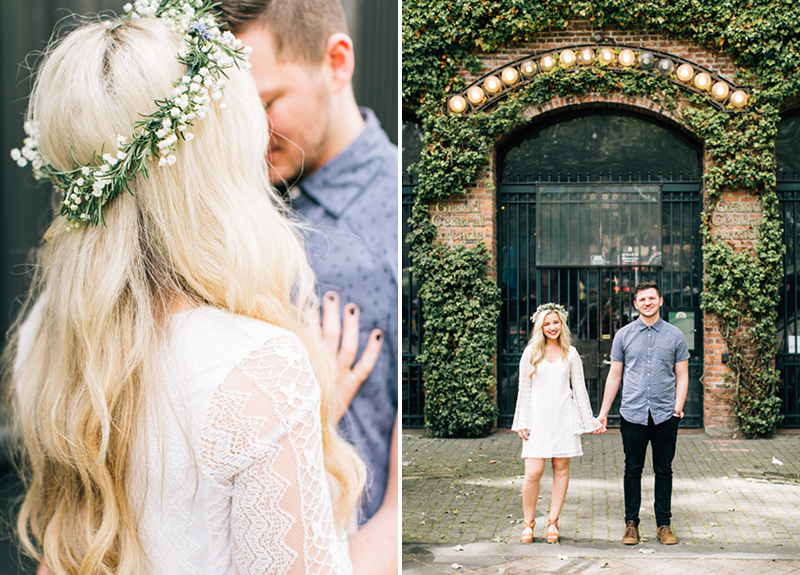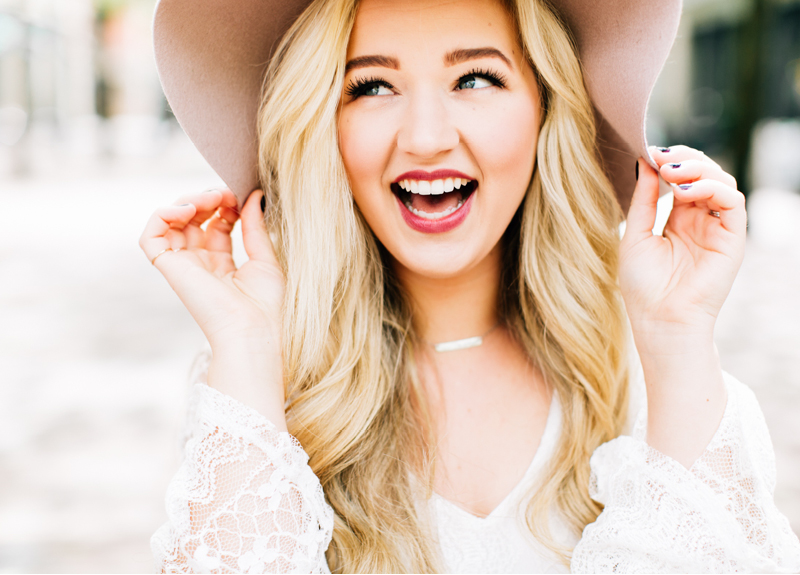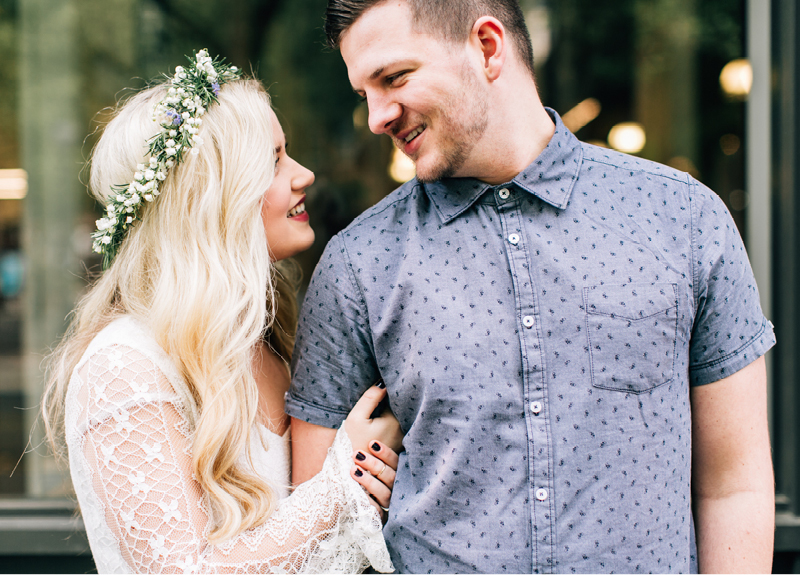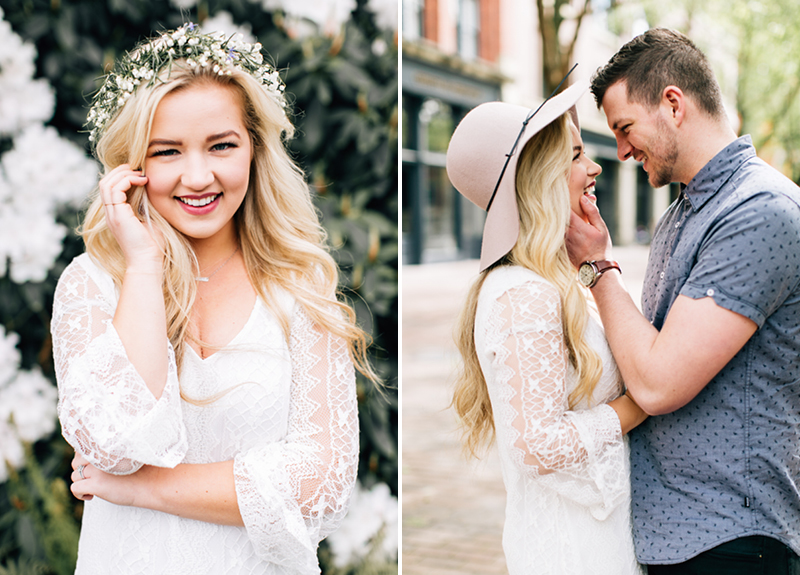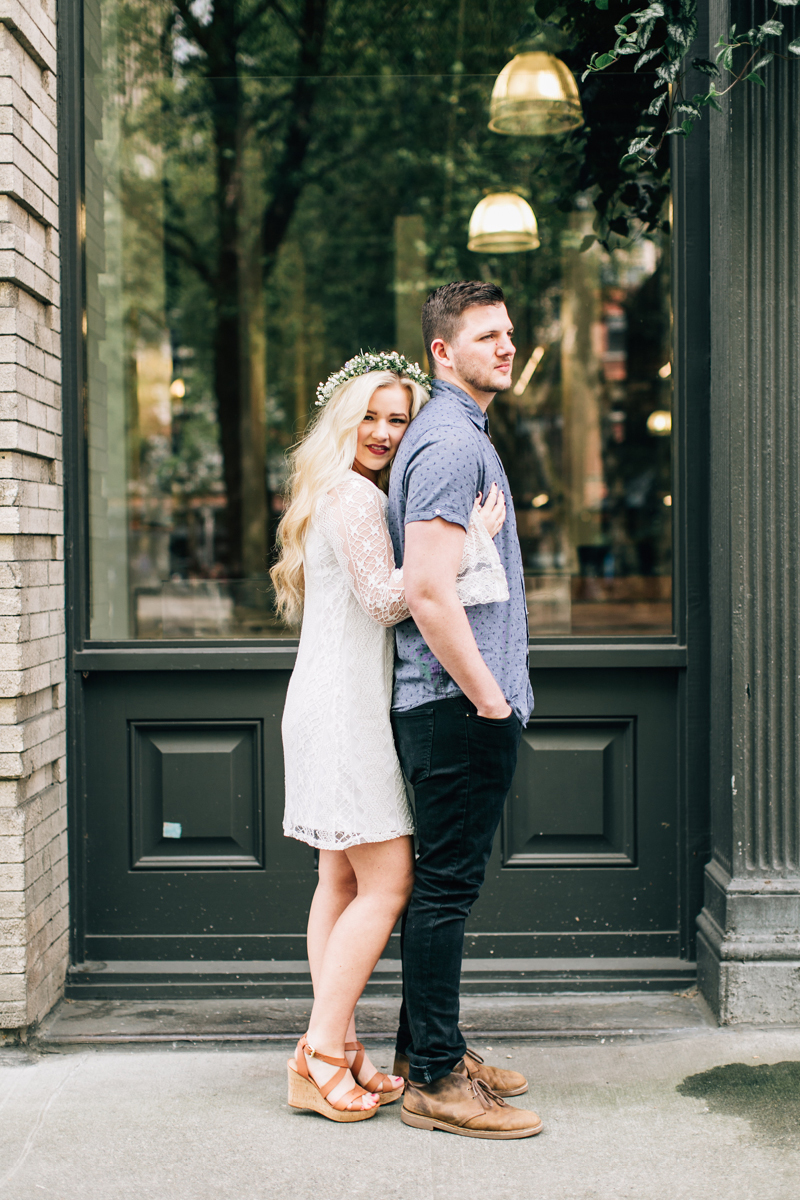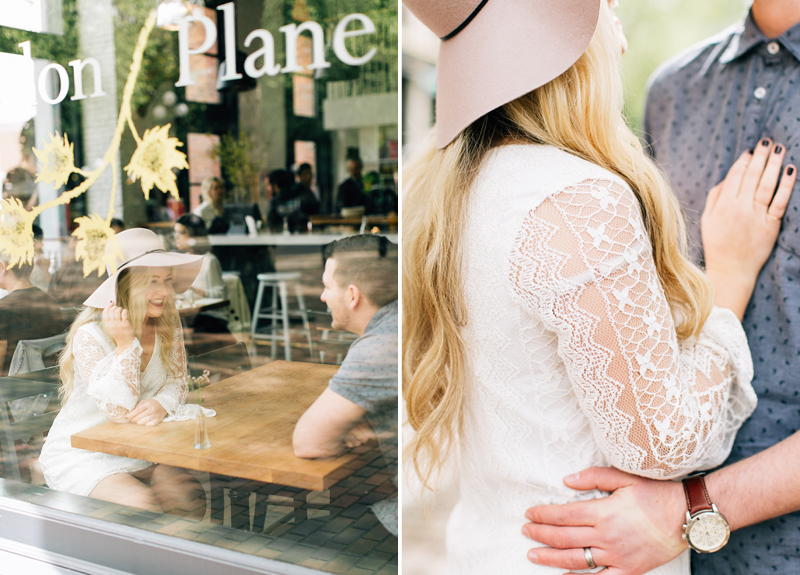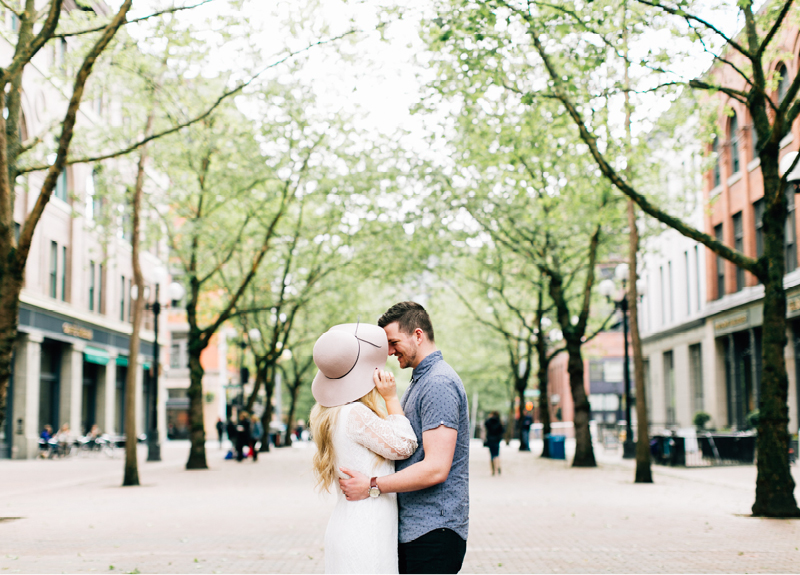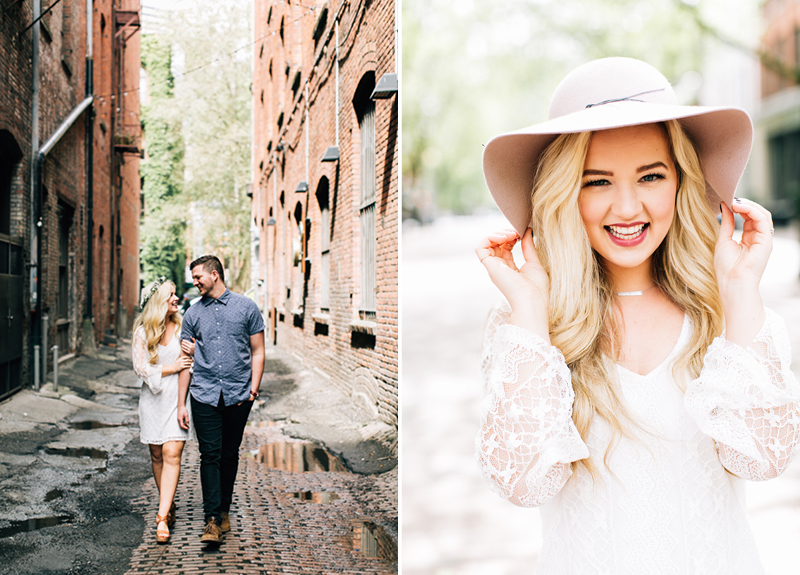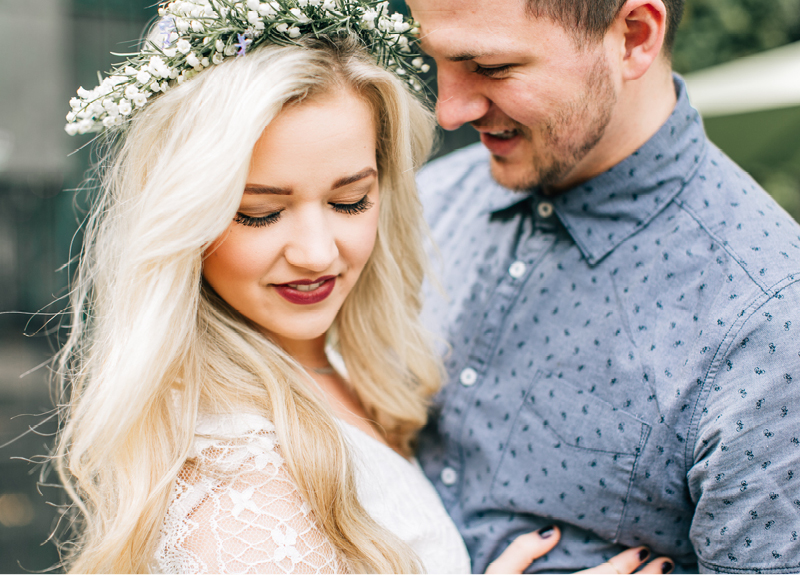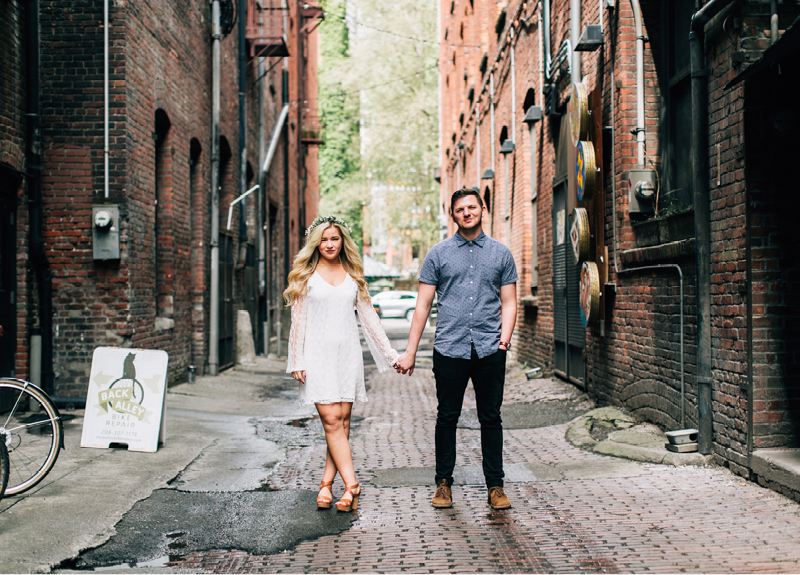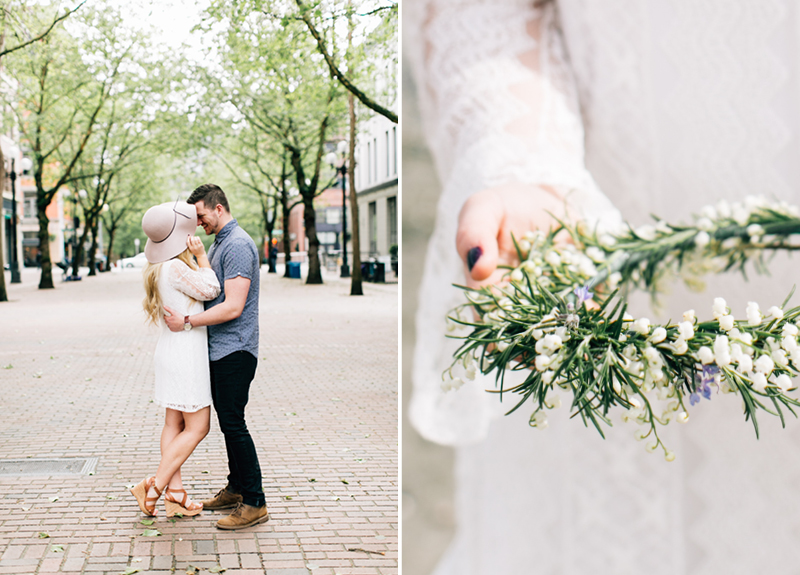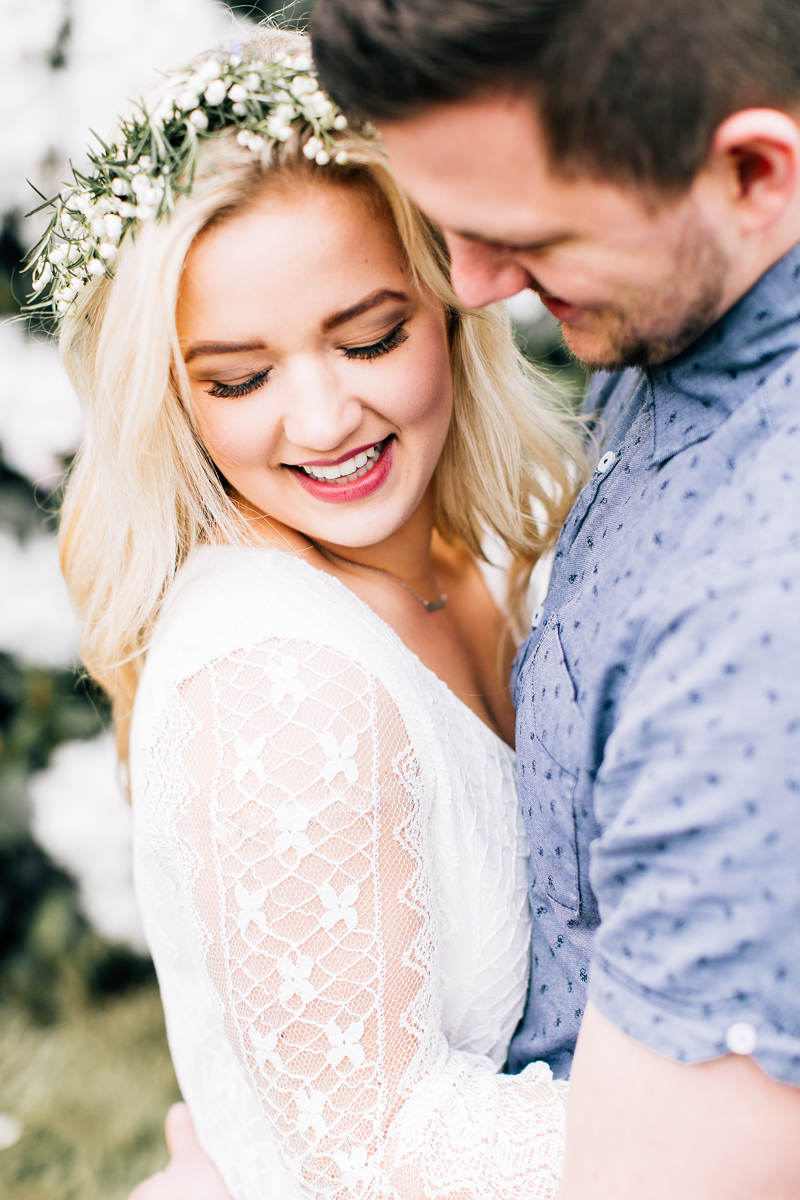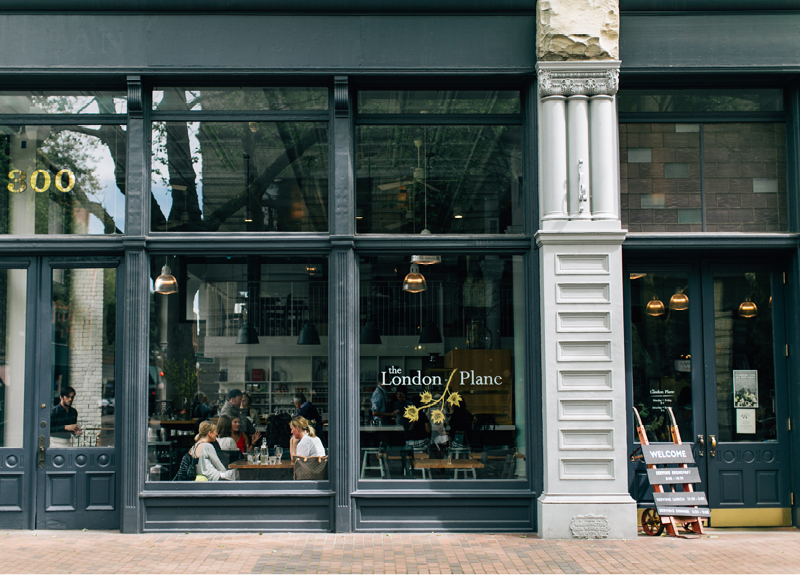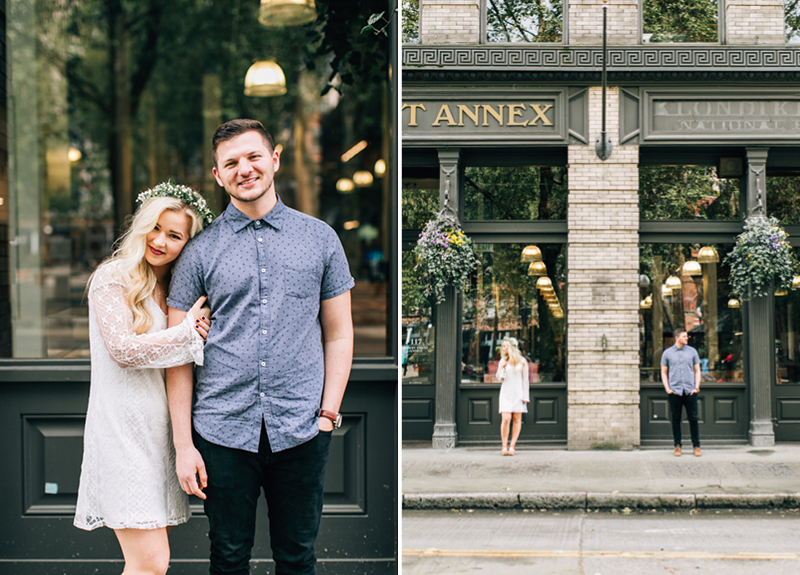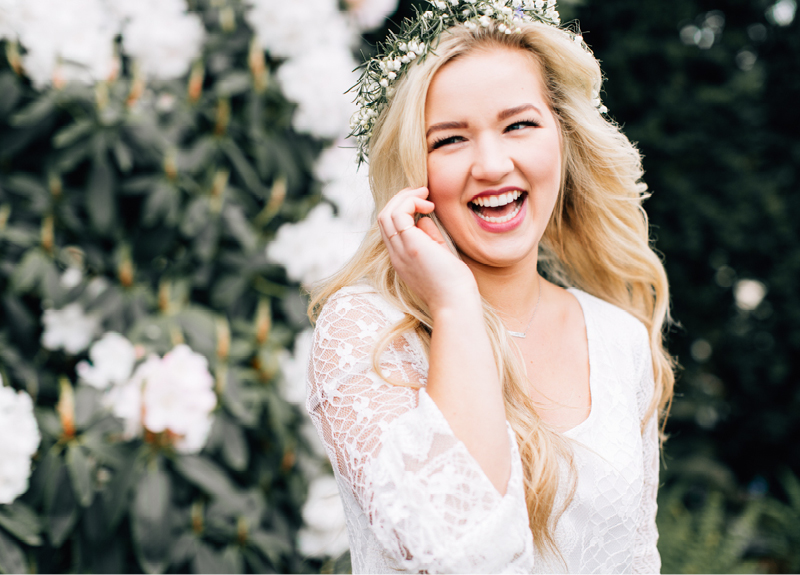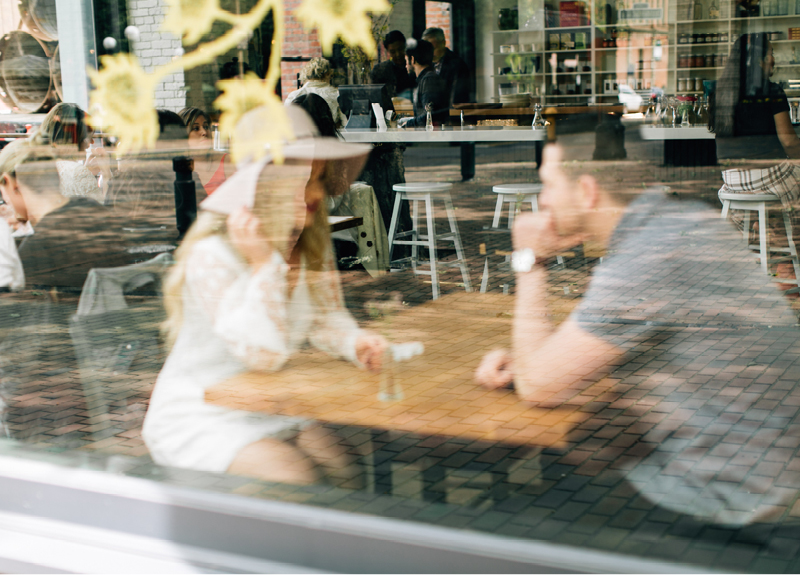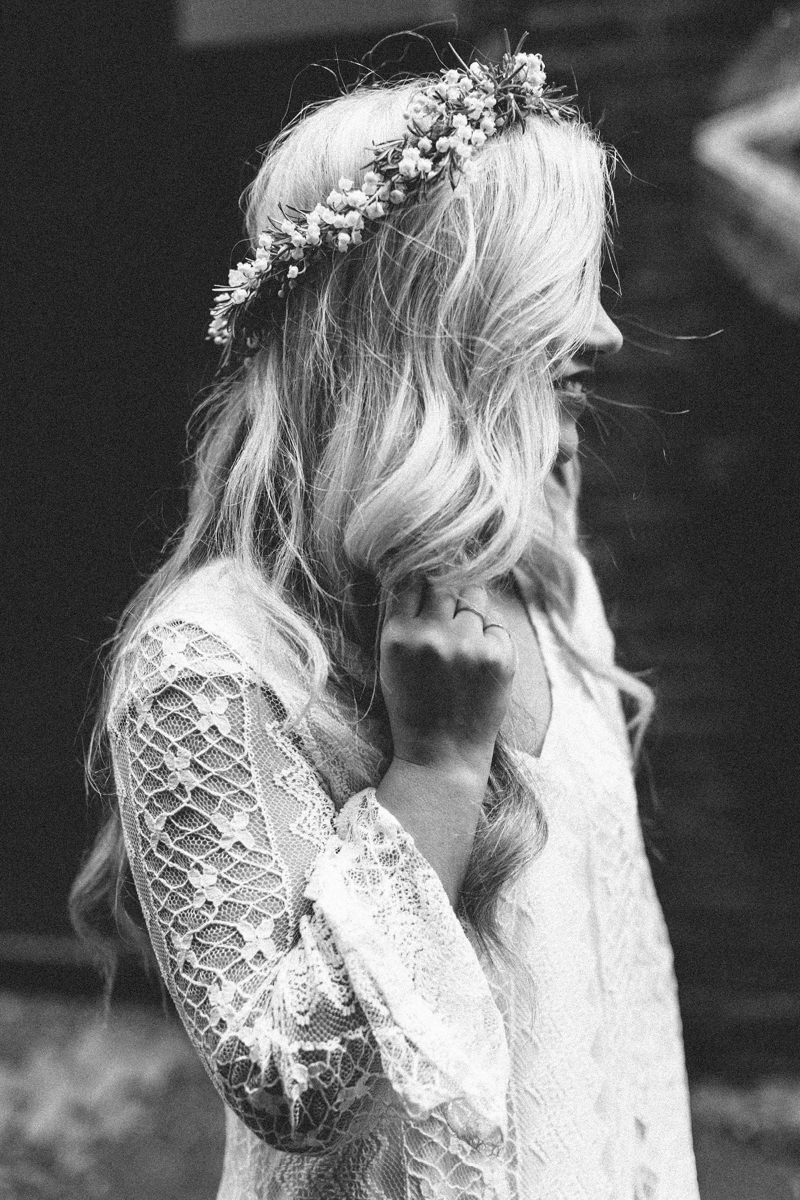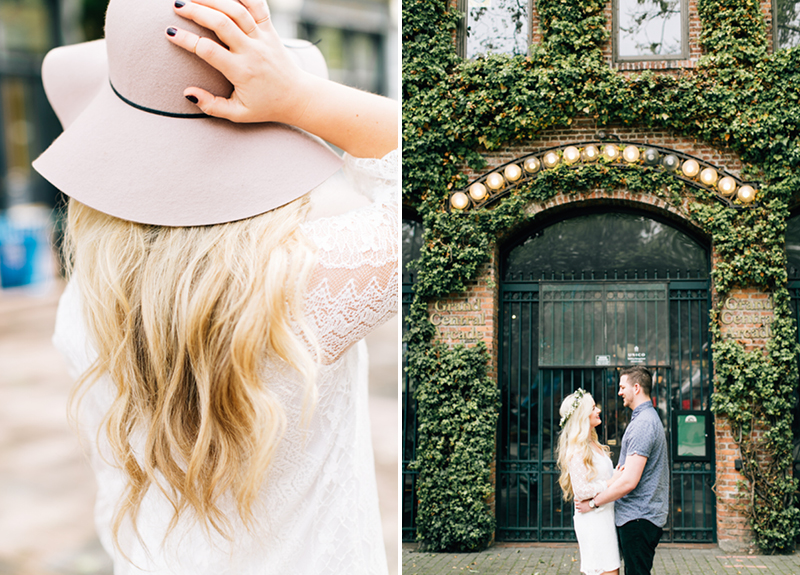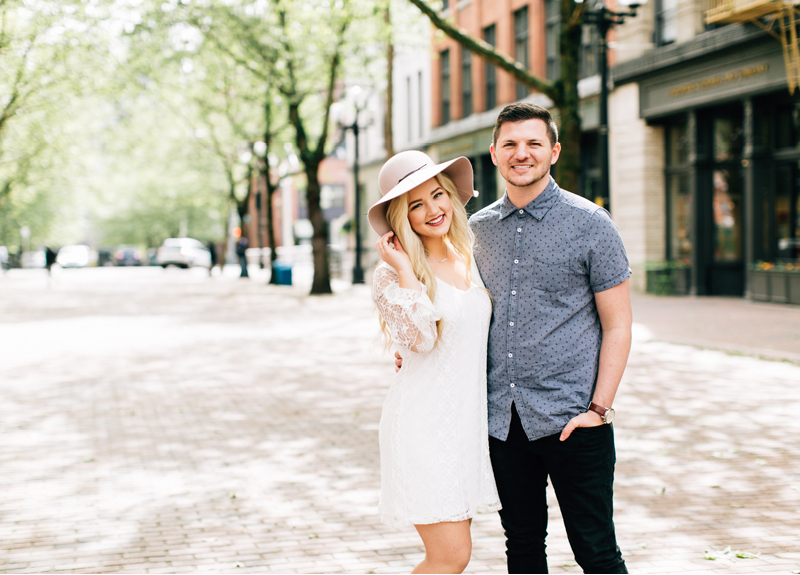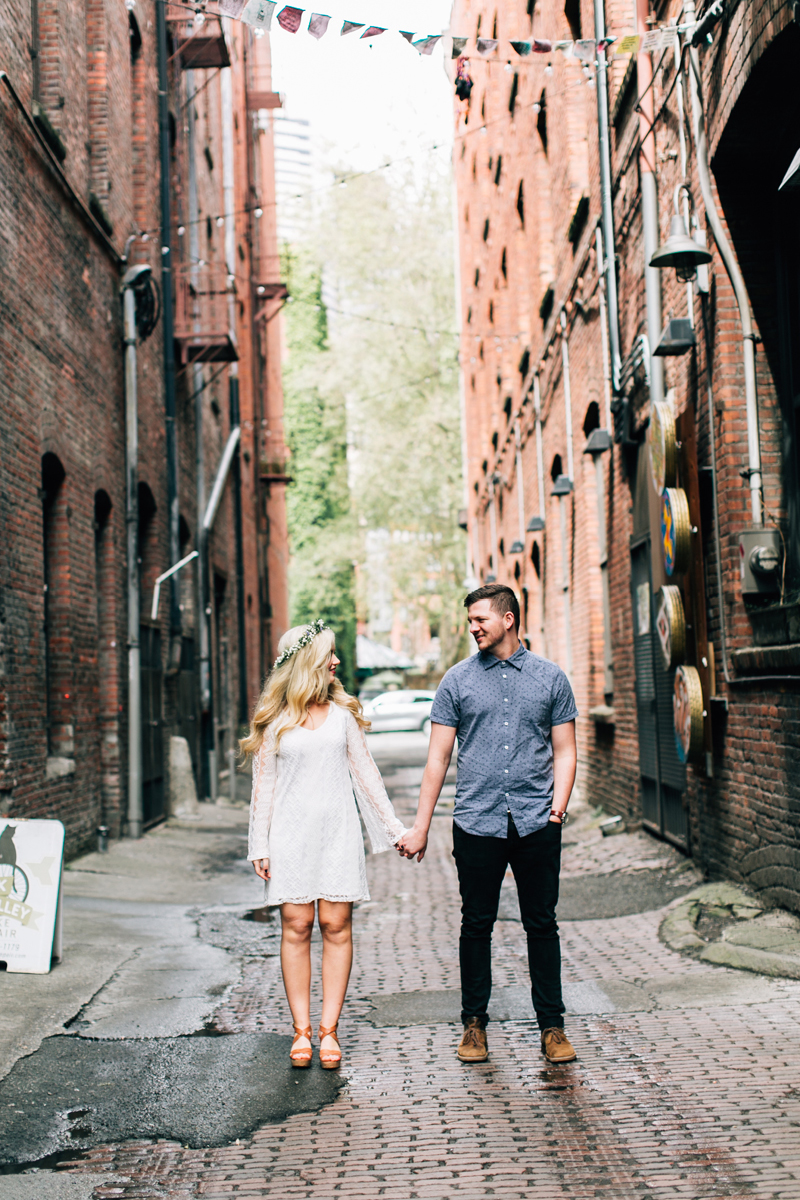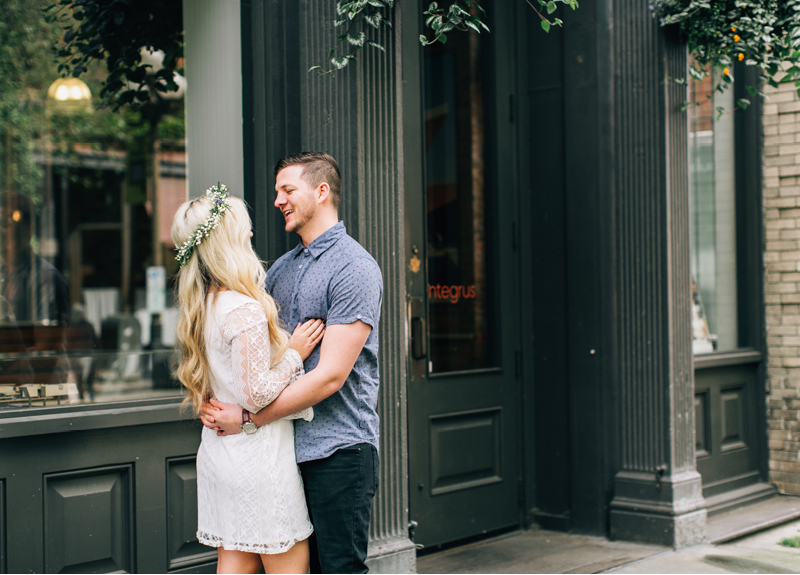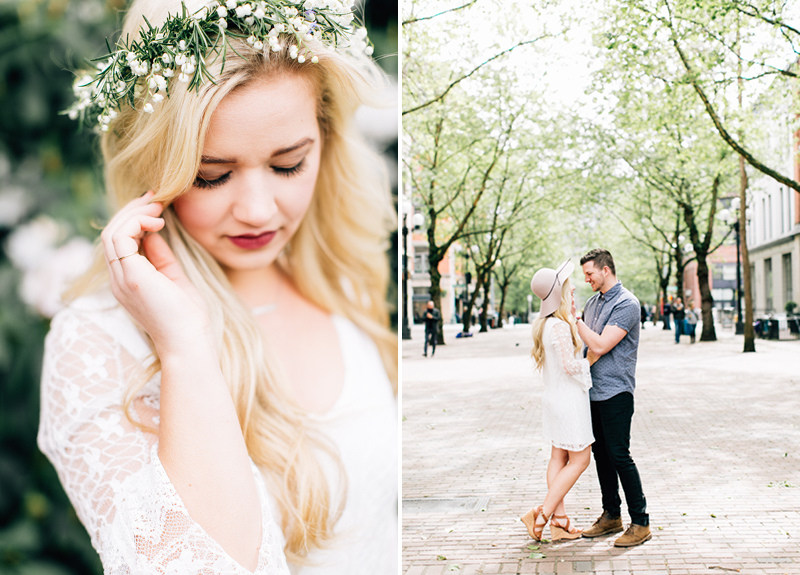 One of my favorite neighborhoods in Seattle is most definitely Pioneer Square. Not only is there some of the cities' cutest restaurants and bars, but Pioneer Square is also home to charming brick buildings, ivy covered walls and makes for a pretty amazing setting for engagement pictures! Pioneer Square is also home to a couple Seattle wedding venues (like Court in the Square) and is a fun, urban spot for wedding portraits, too.
Now onto the main event — the Millers! I met Heather through a mutual friend and right when I saw this beautiful couple I knew I had to photograph them. So a few weeks ago I met up with them and we just wanted to go explore the city and snap some photos, which we did and it was amazing. About 2 minutes into our adventure I realized that Denver and Heather are pretty much my ideal couple to double date with — they are so sweet, friendly and easy going! I wish I could hang with these two every day….And I'm so thrilled that I was finally able to photograph this faux engagement session and that I get to share it with you all!
A couple fun side notes, both Heather and Denver work in the wedding industry in Seattle, too! Heather works for Alyssa Hoffman Event Design and Denver is a videographer. Both do amazing work, so any Seattle brides (or any bride really!) check out these two talented people for your upcoming wedding day! Also, a huge thank you to Kelly Sullivan the owner and talented florist behind Botanique for supplying the darling flower crown for this session! Kelly will be hosting a couple of workshops this month and I will actually be photographing her June 18th flower crown class. YAY! Contact her for more information and to sign up!