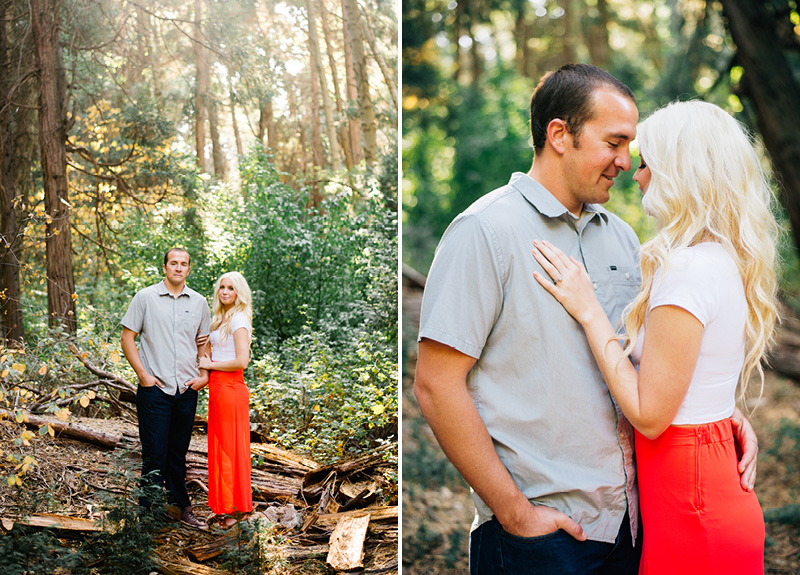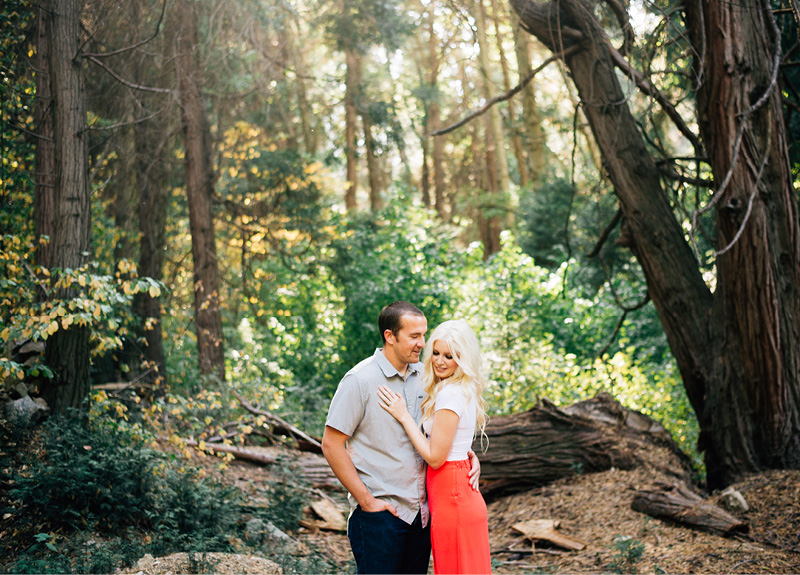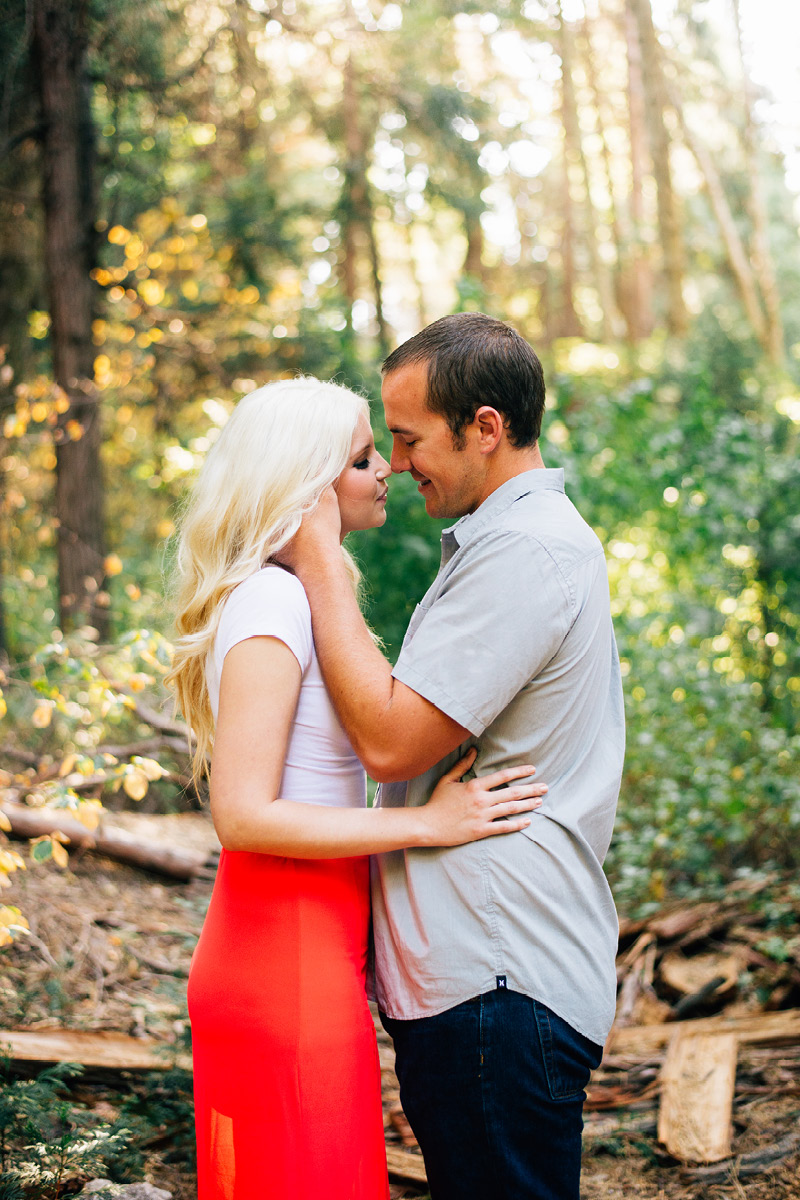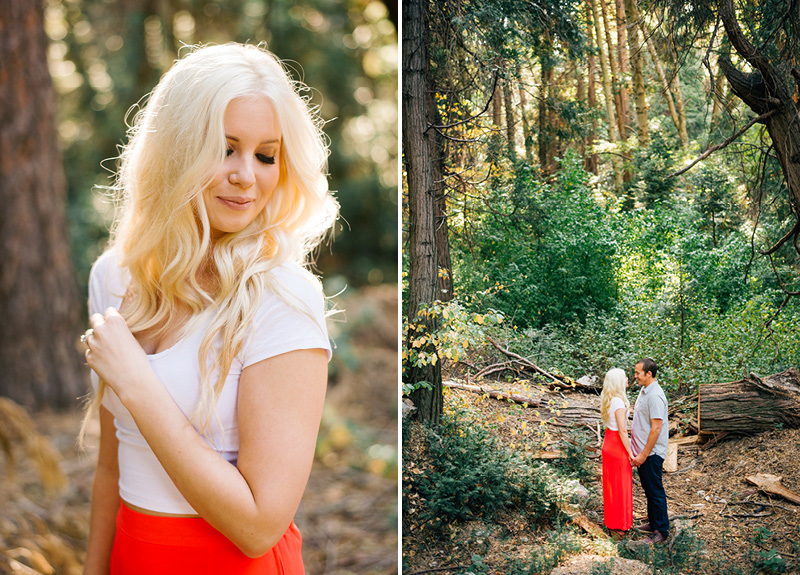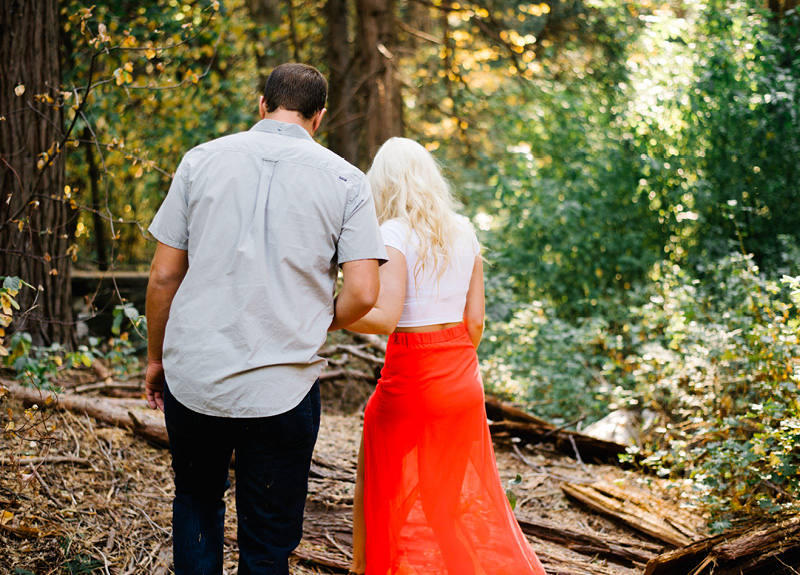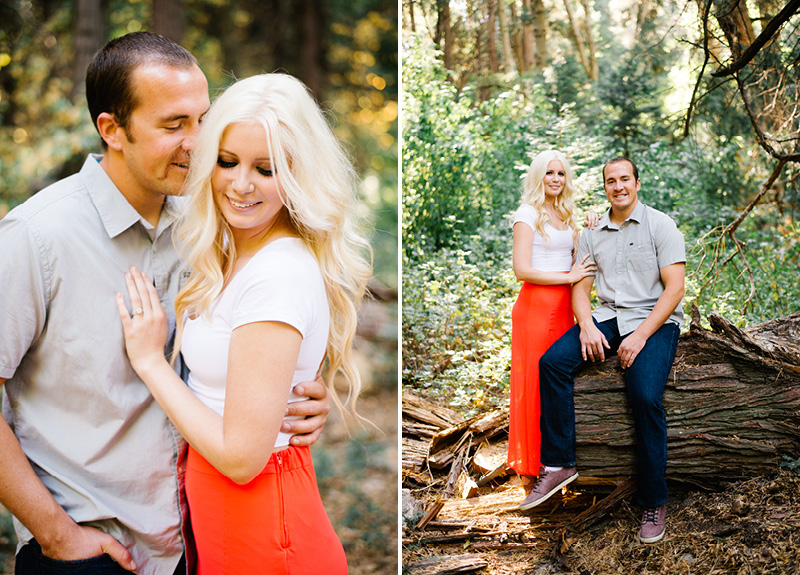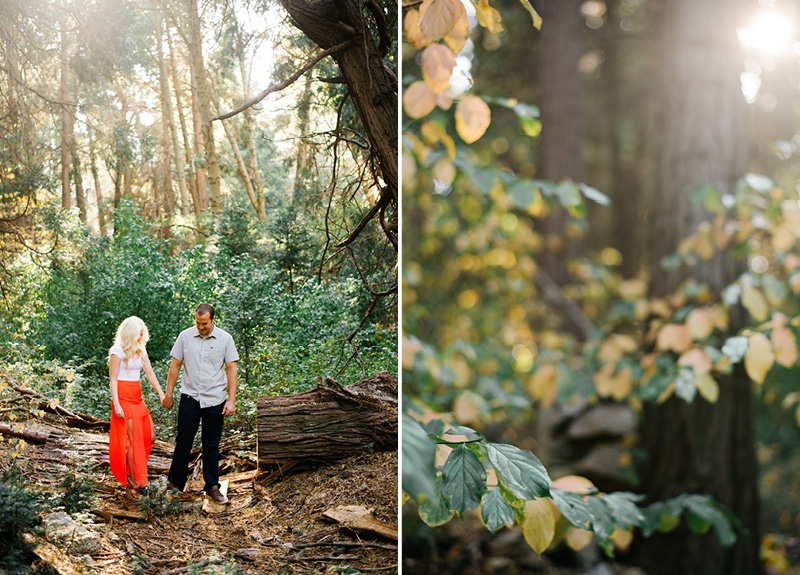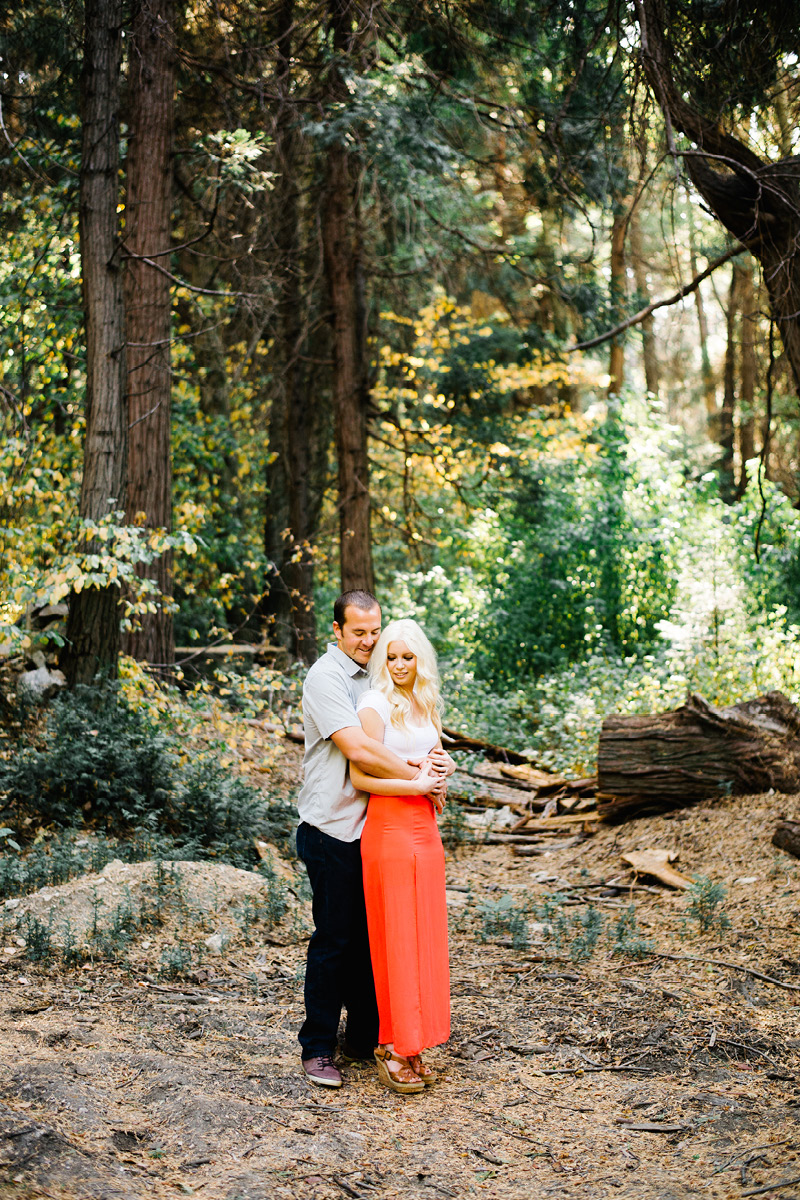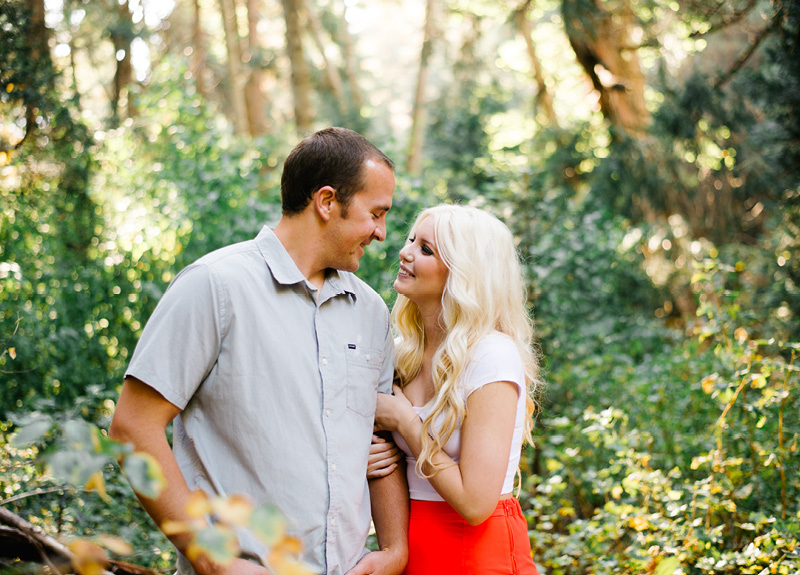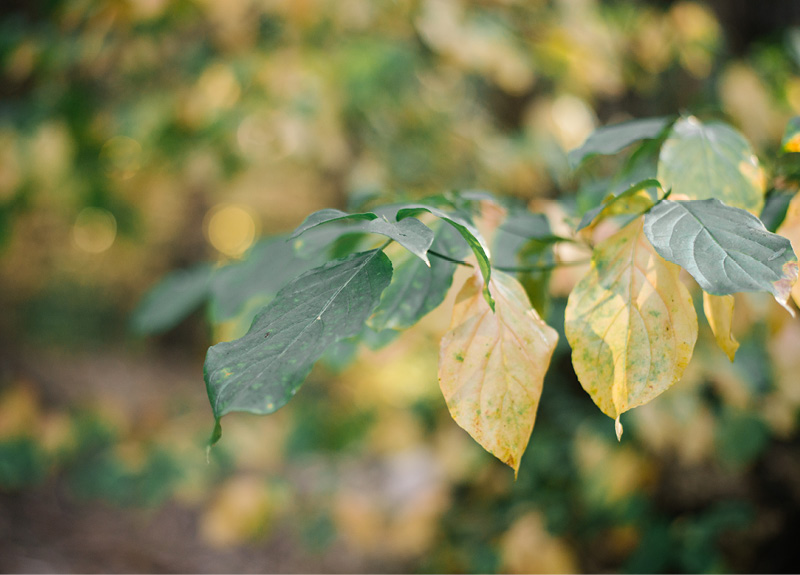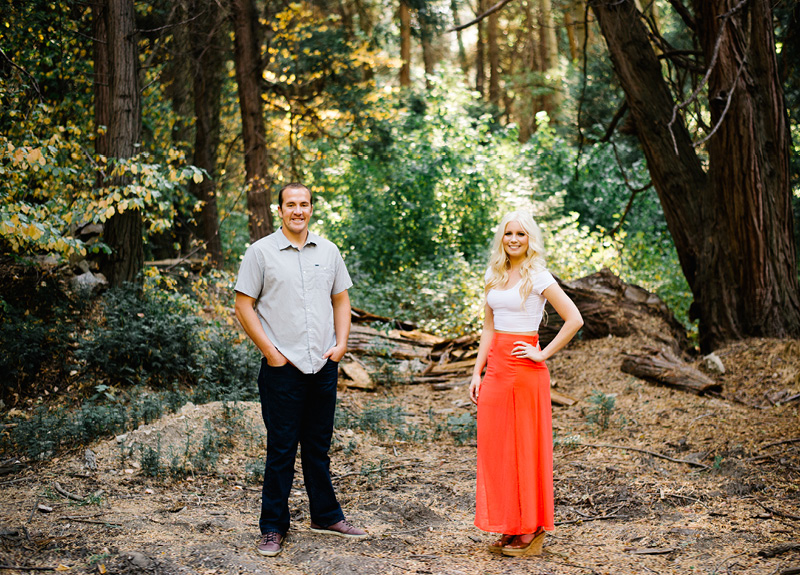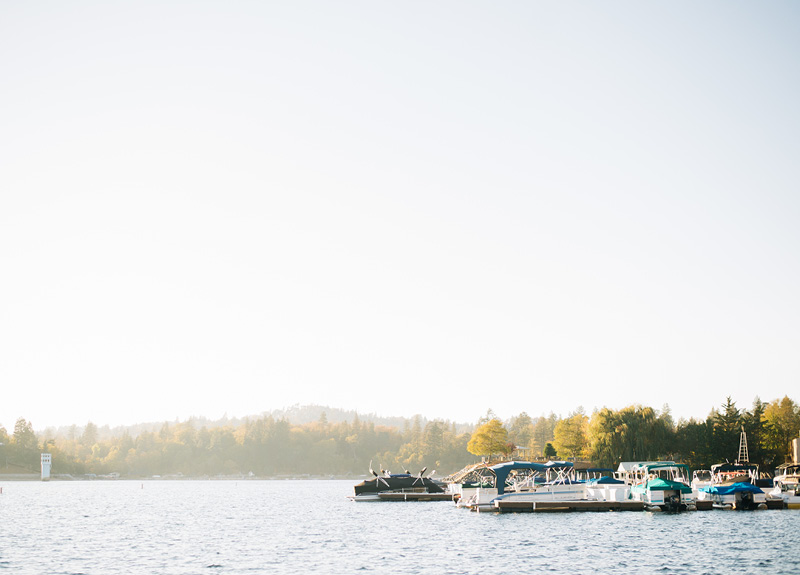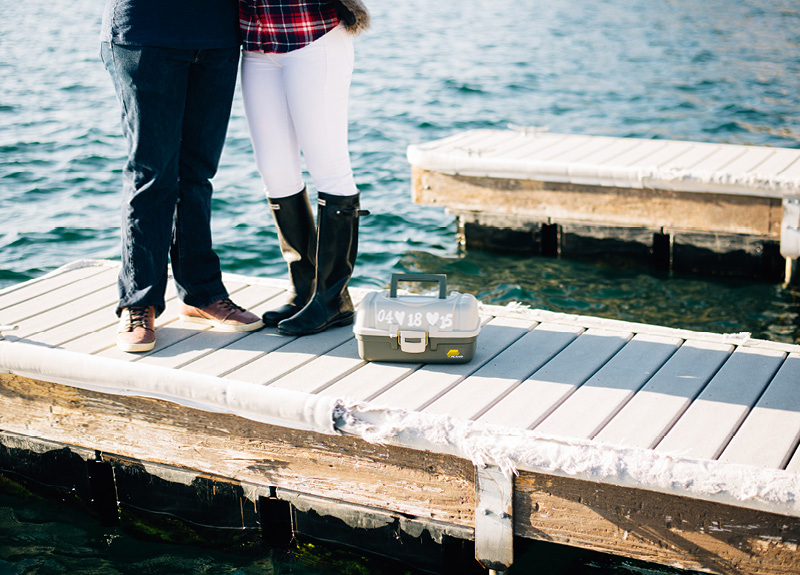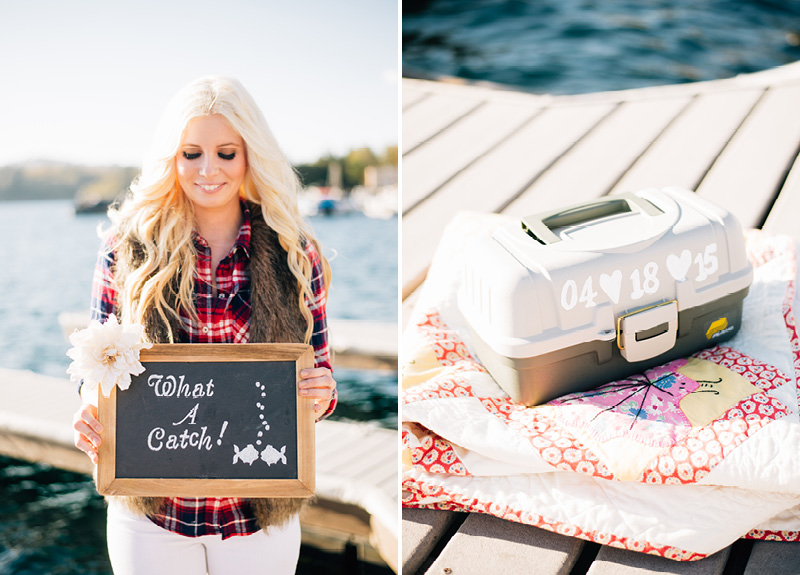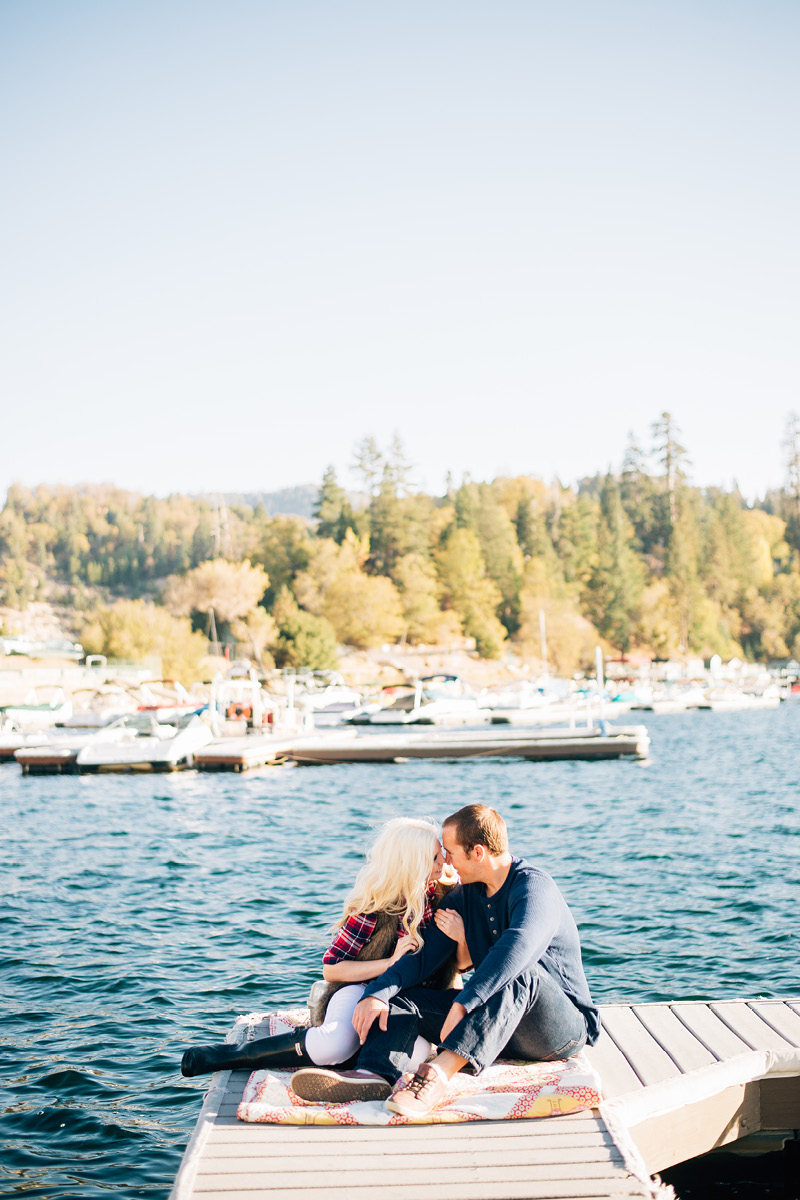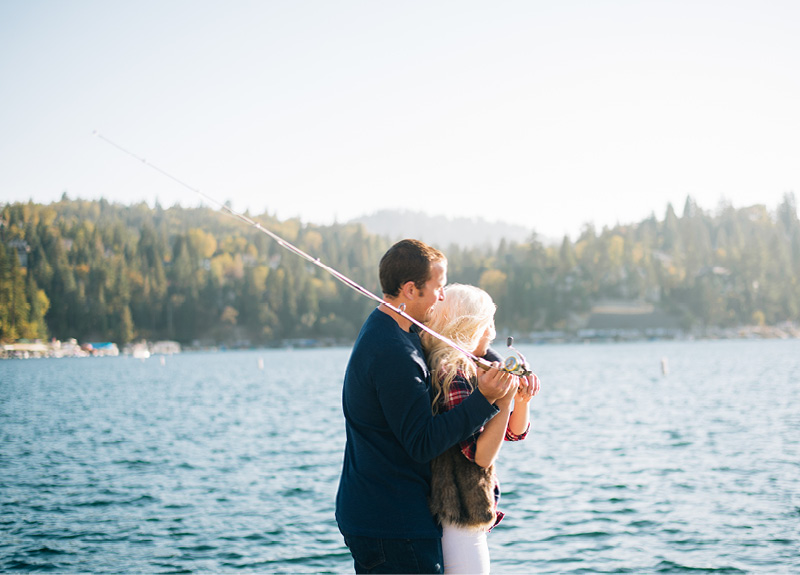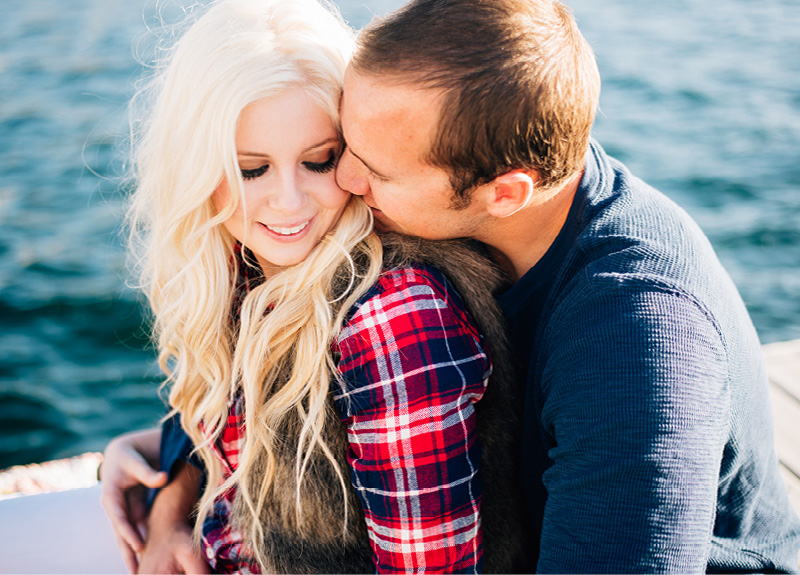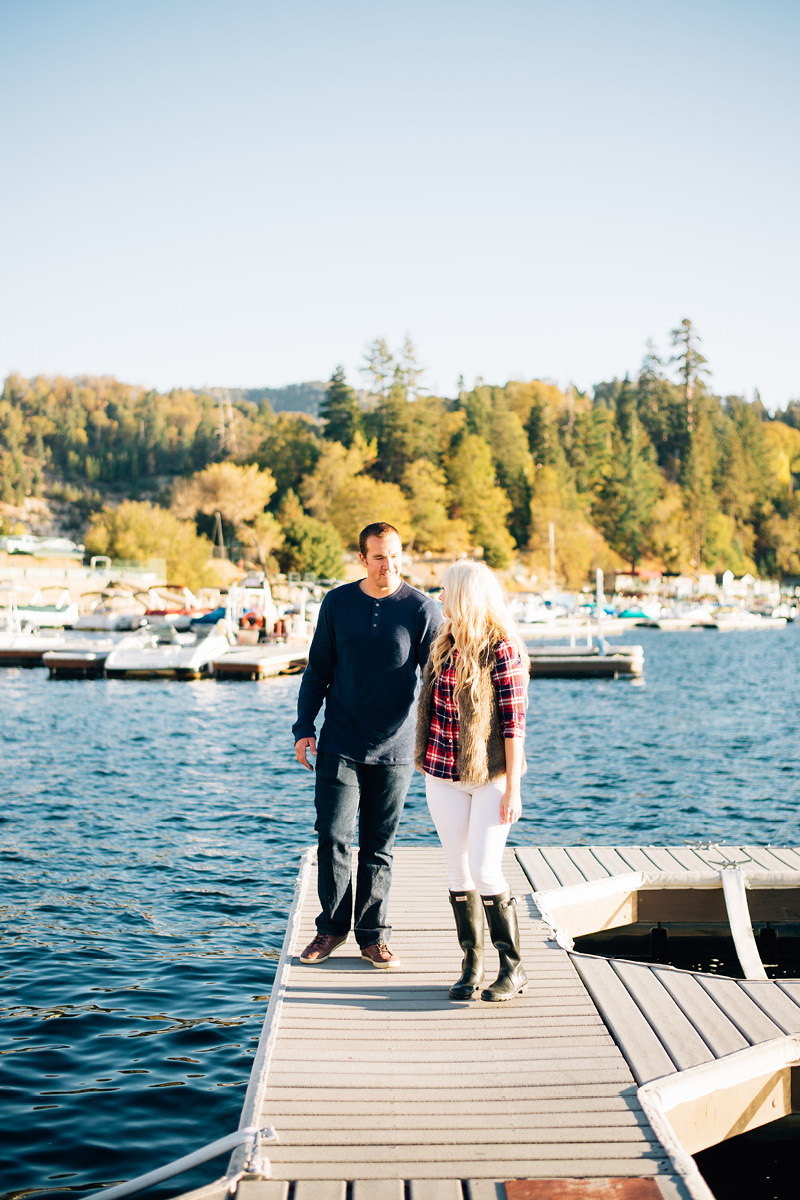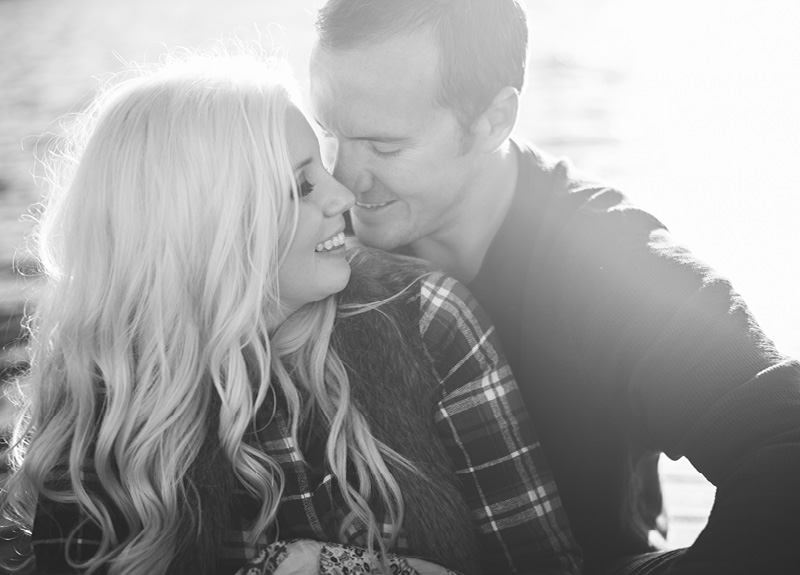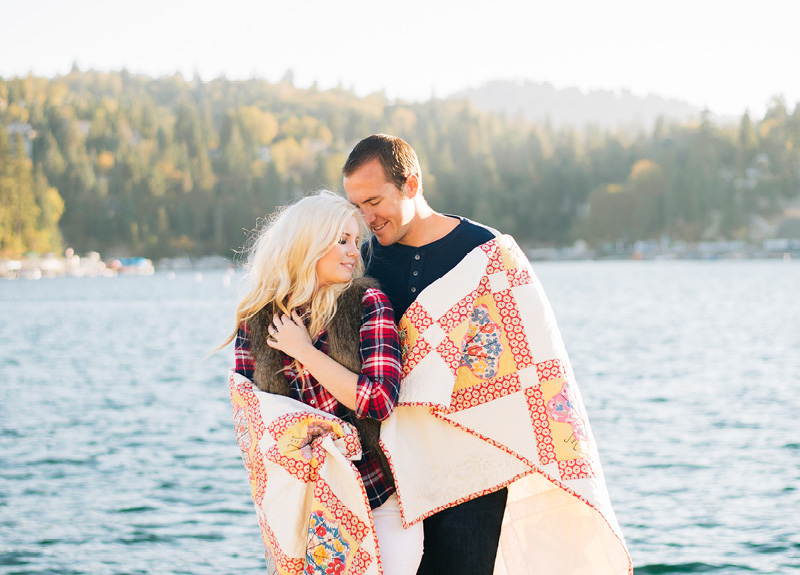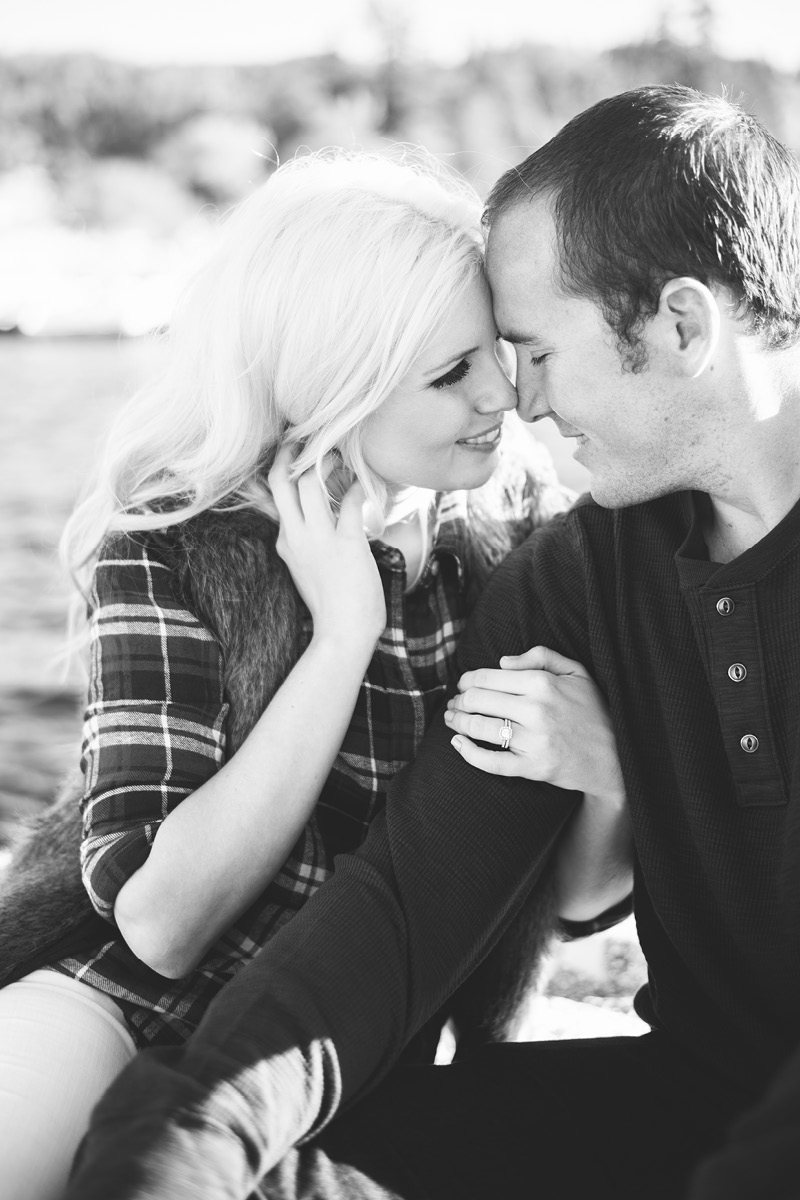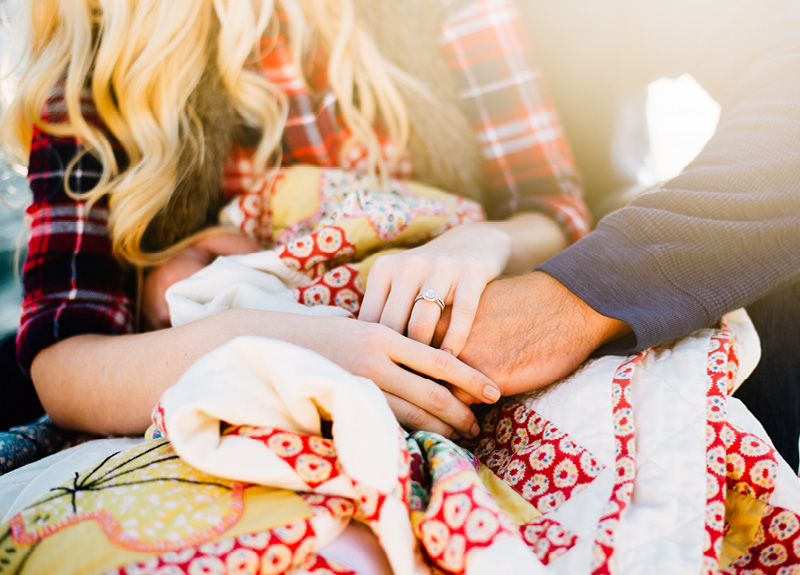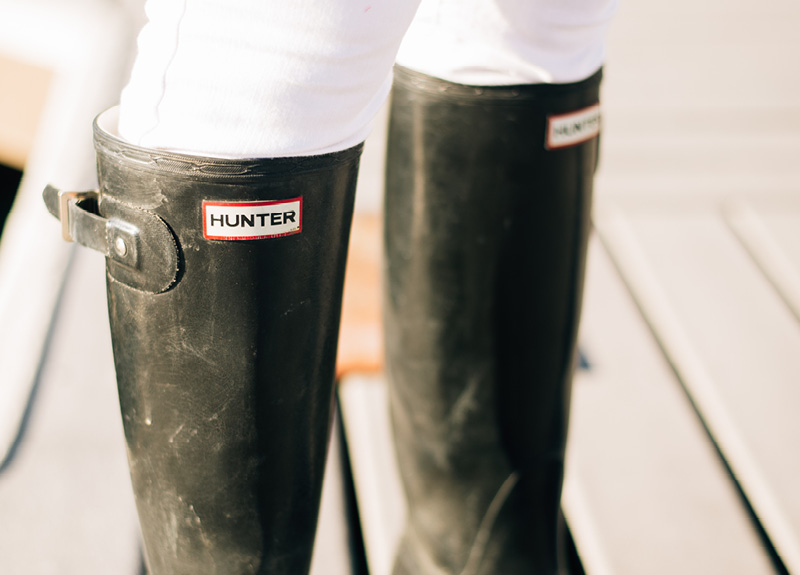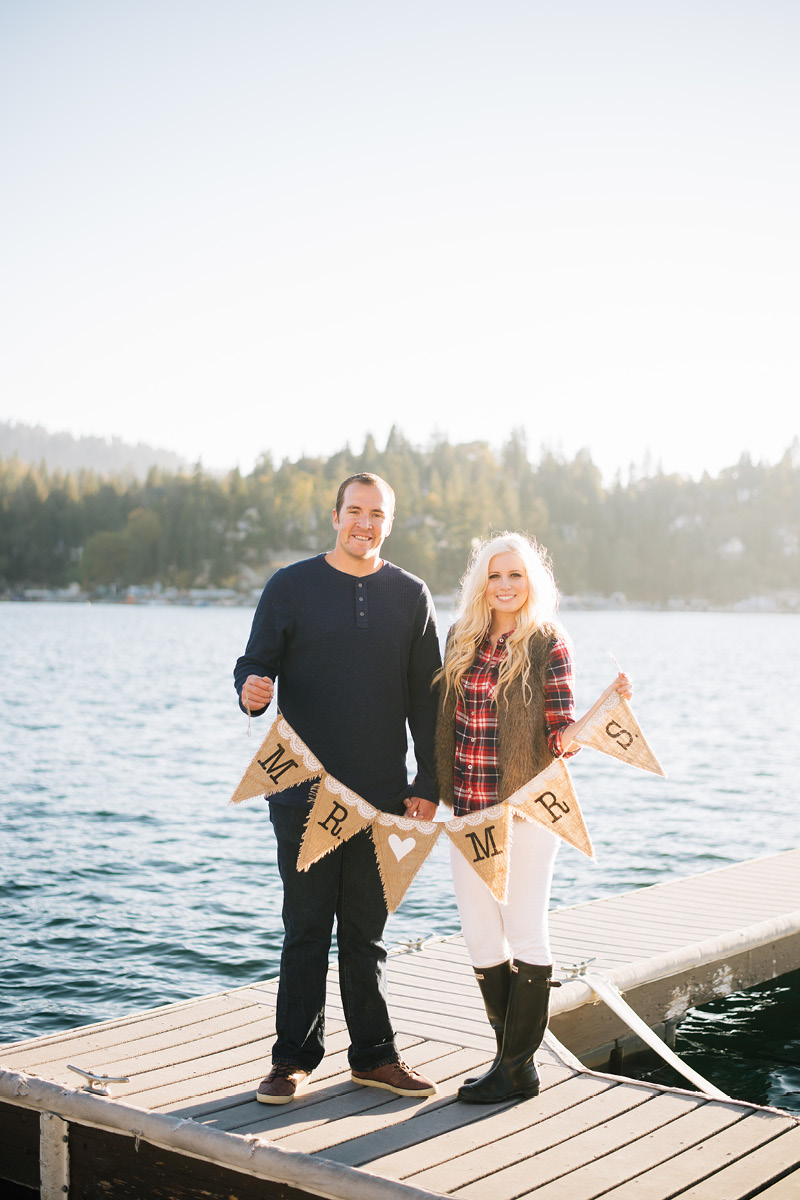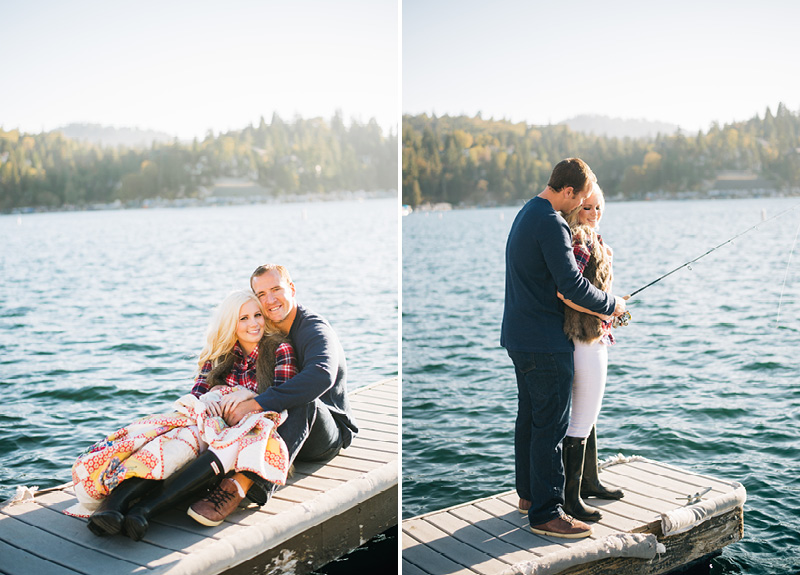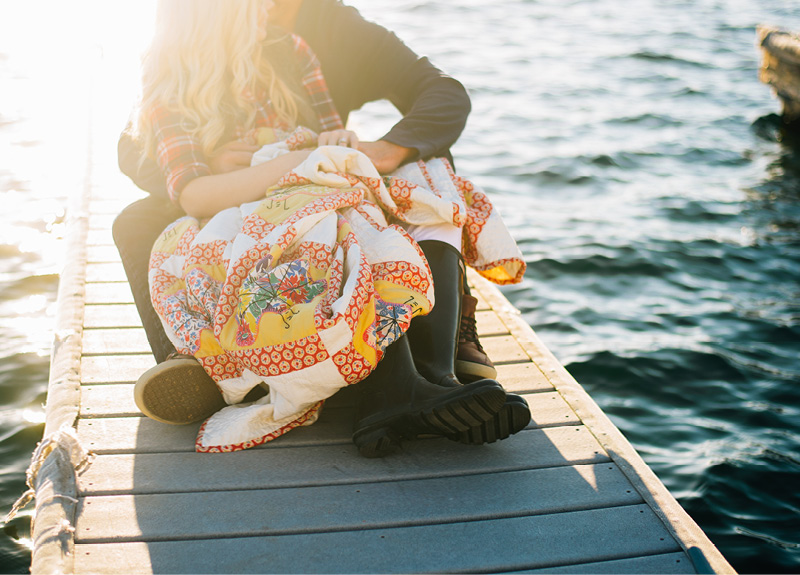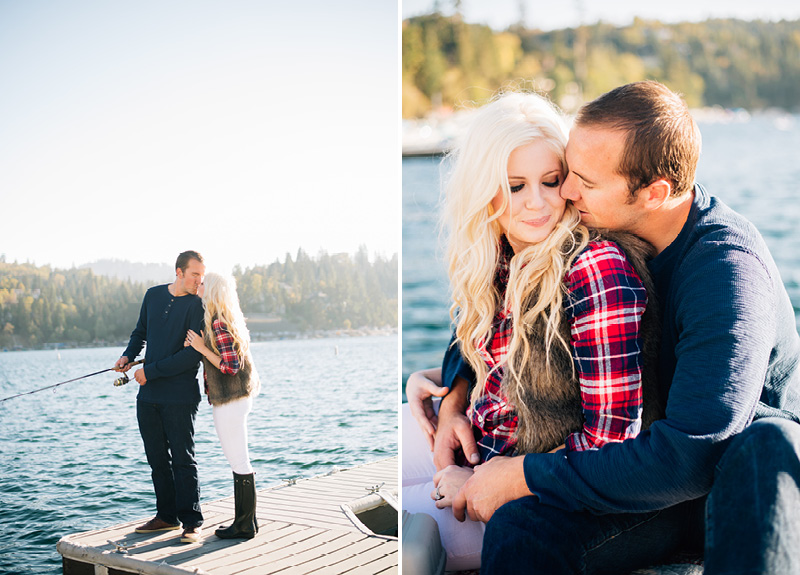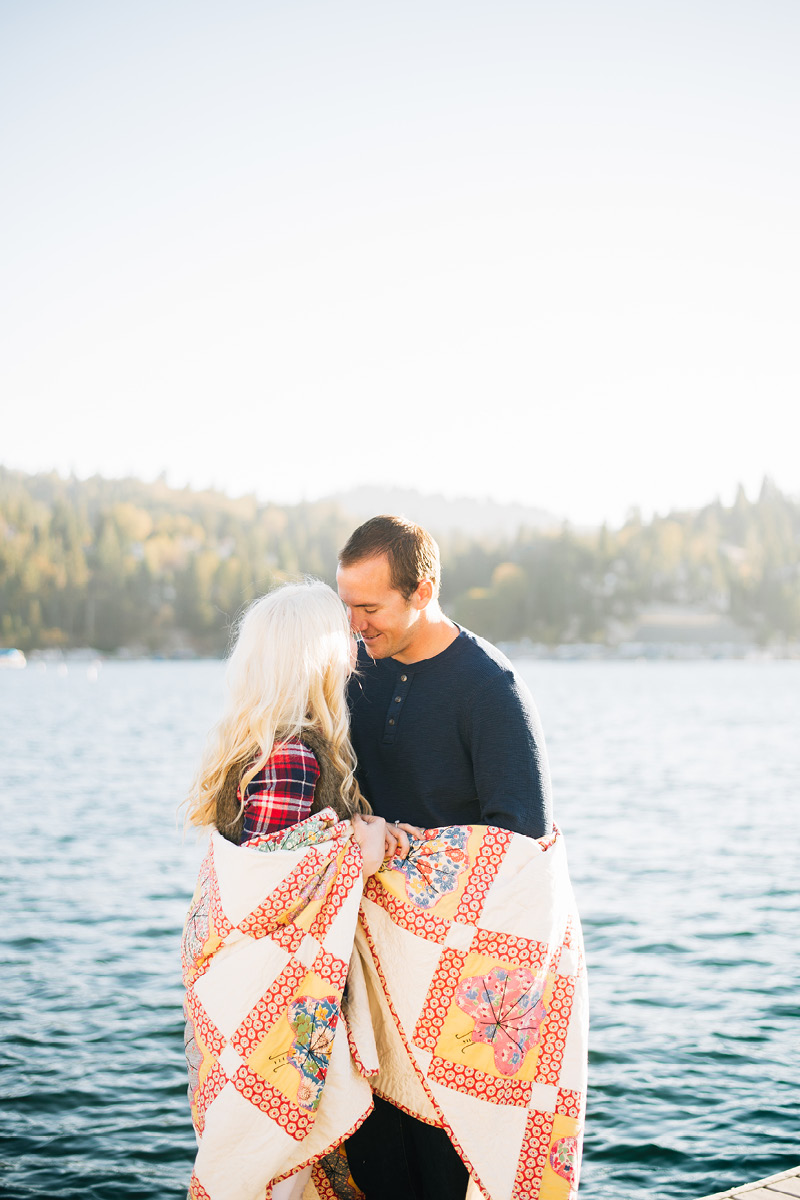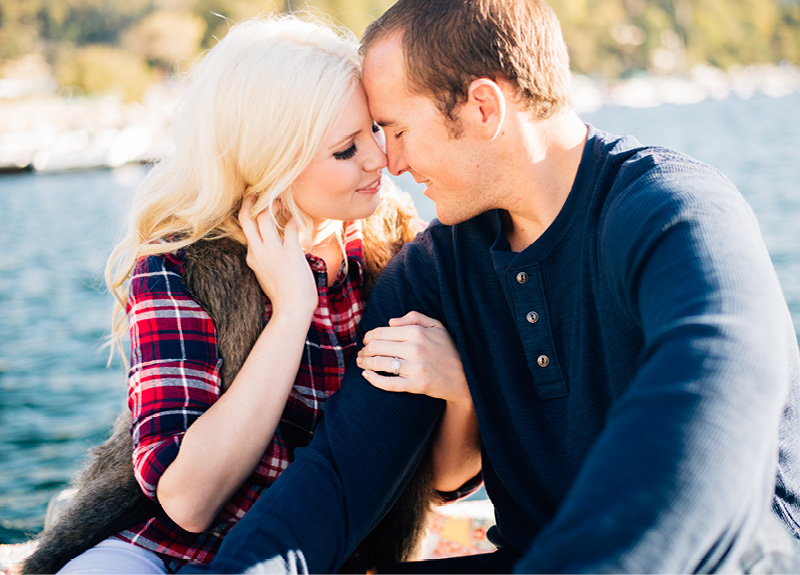 My favorite season is upon us!! Hello, Autumn! But ever since moving back to California I have truly missed the changing of the leaves, the cooler temperatures and I crave the rare opportunities to wear a sweater and some socks during this Fall season. So I'm thrilled to report I had my first taste of Autumn while exploring Lake Arrowhead with Chelsie and Zack during their recent lakeside engagement session! The air was crisp, there were colorful leaves all over the ground and I was in heaven. And let me just say…sometimes venturing outside of your everyday neighborhood in search of new scenery does the mind good and gets those creative juices flowing – and that is exactly what this session did for me!
These two are lovers of fishing and they knew they wanted to incorporate their shared hobby into their autumn engagement session. So with that in mind, we decided to head up into the mountains to take advantage of the beautiful bodies of water and the amazing surrounding forest. LA is jammed packed with great restaurants, beautiful beaches and fun touristy spots but one thing it lacks (in my opinion) is more open spaces full of nature, greenery and life! Lake Arrowhead is a perfect spot for any Los Angeles wedding photographer to bring clients to that are looking for a woodsy and cozy feel to their engagement or bridal portraits.
I had so much fun chatting with Zack and Chelsie and hearing all about their wedding plans. I'm really looking forward to documenting their special day at the Falkner Winery in Temecula — talk about a dreamy place to tie the knot!