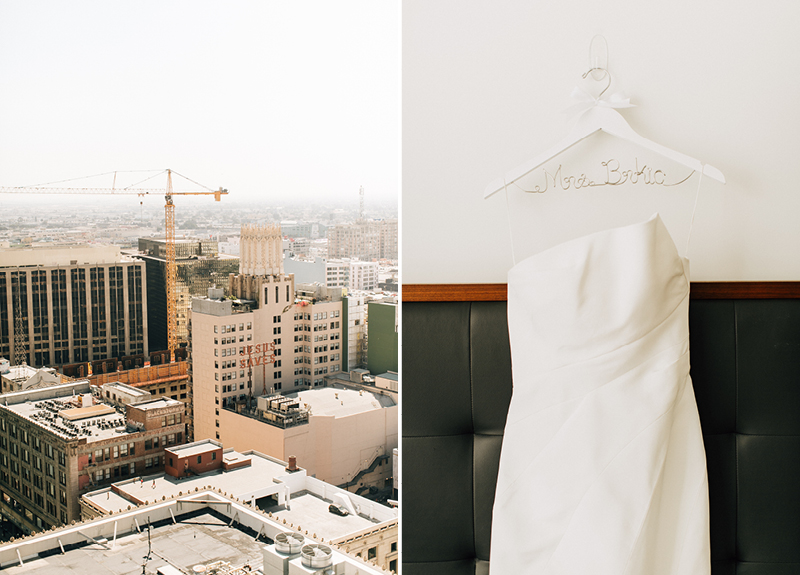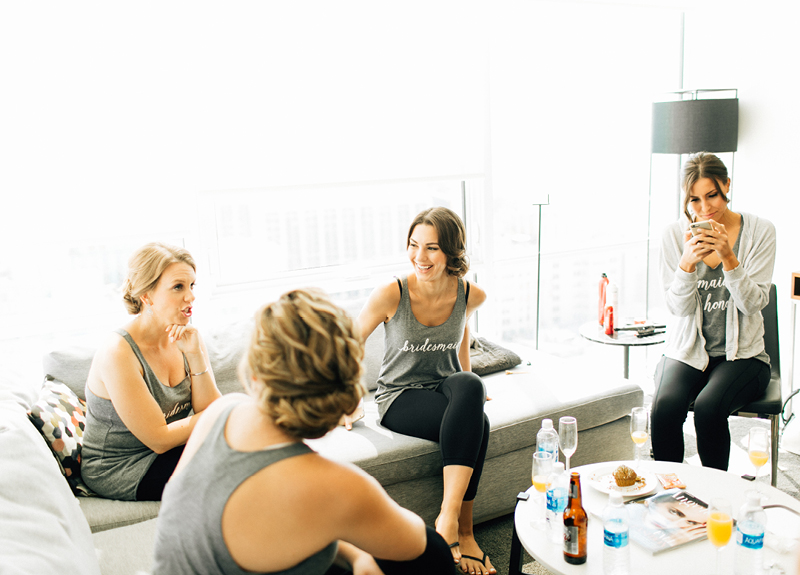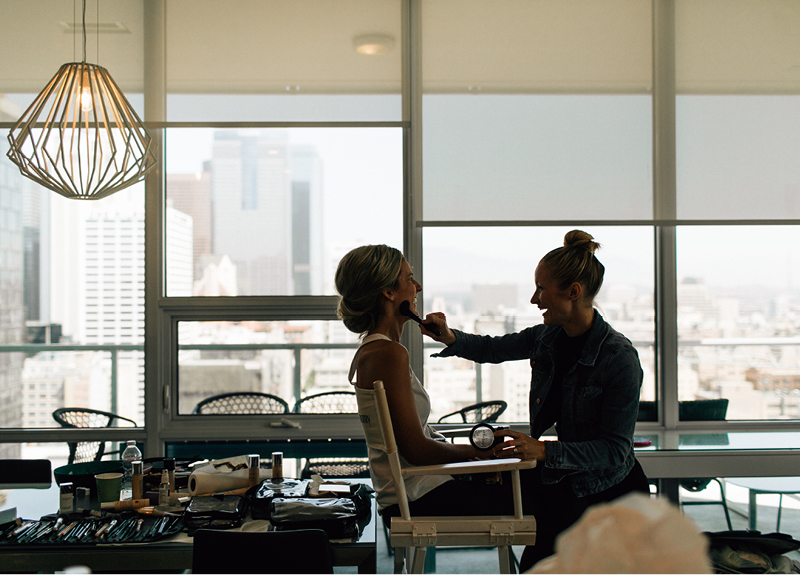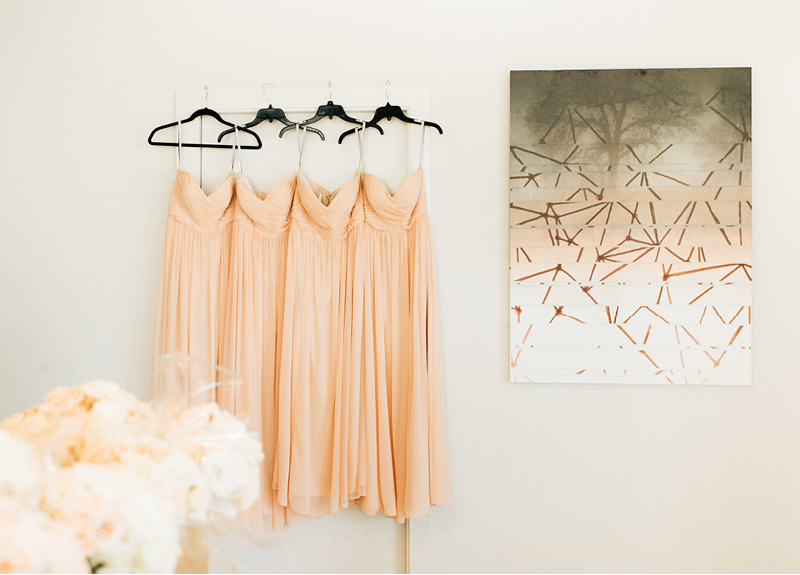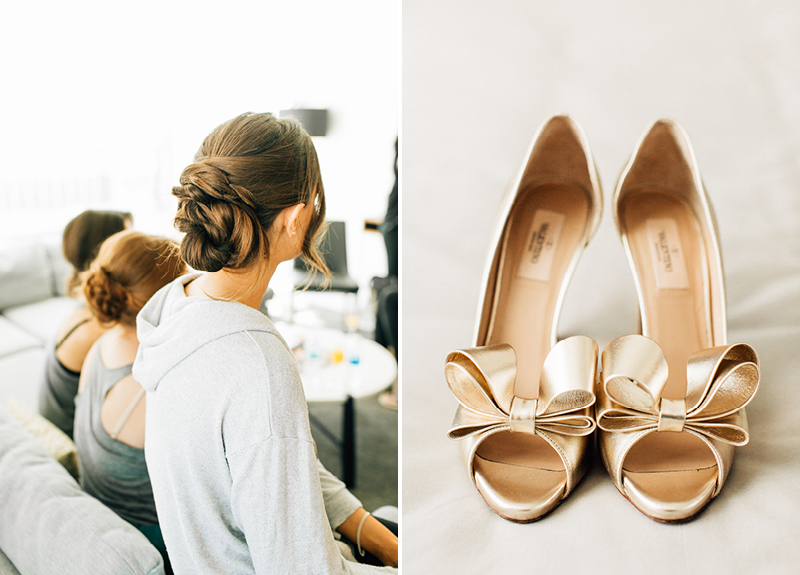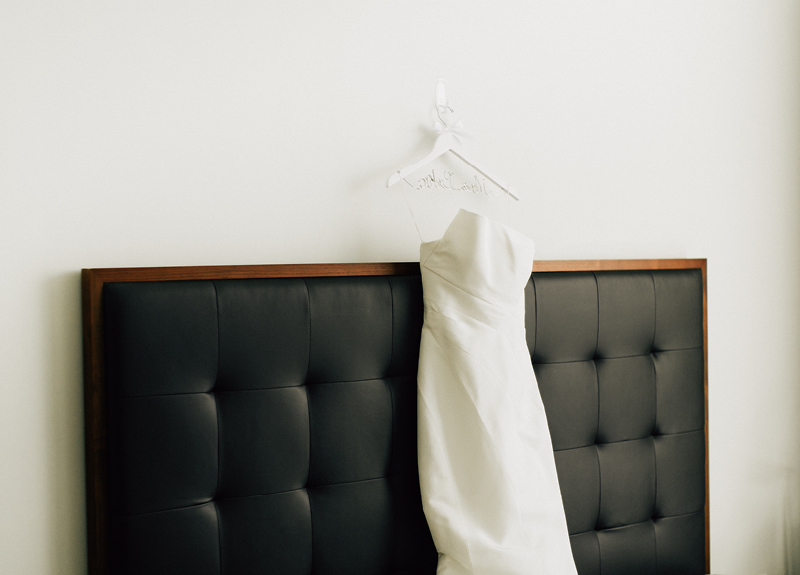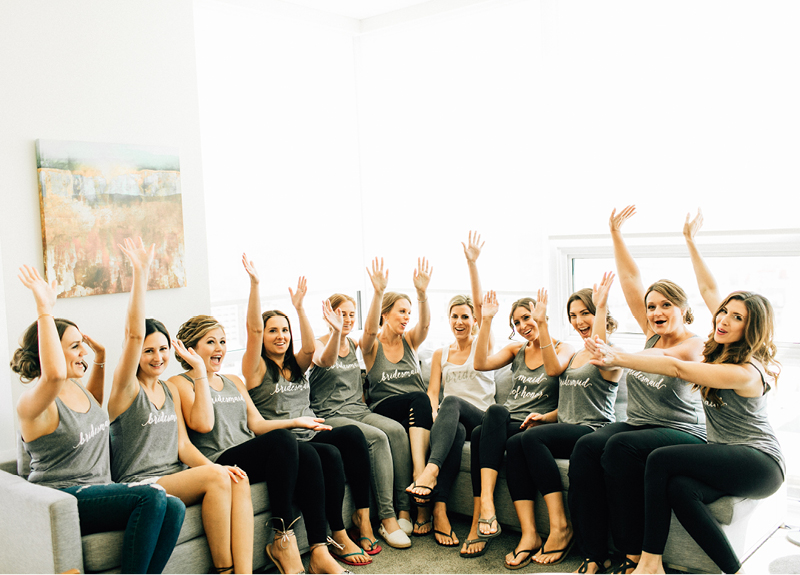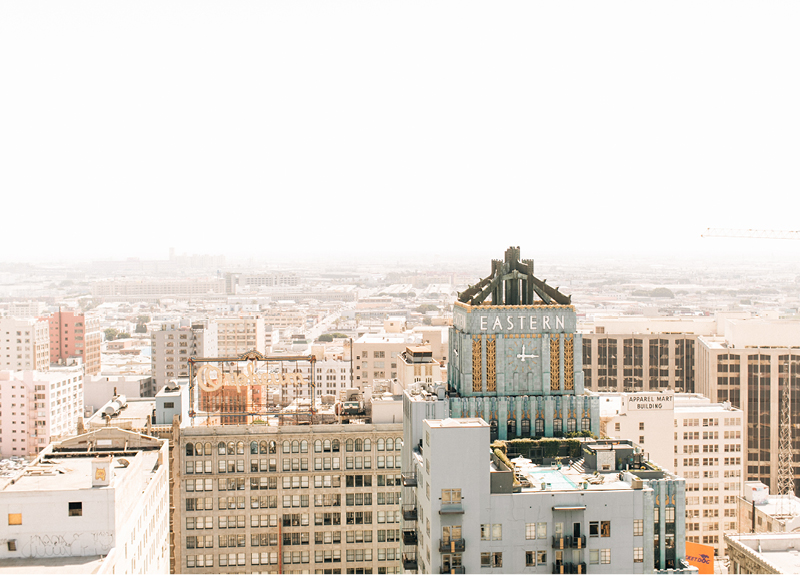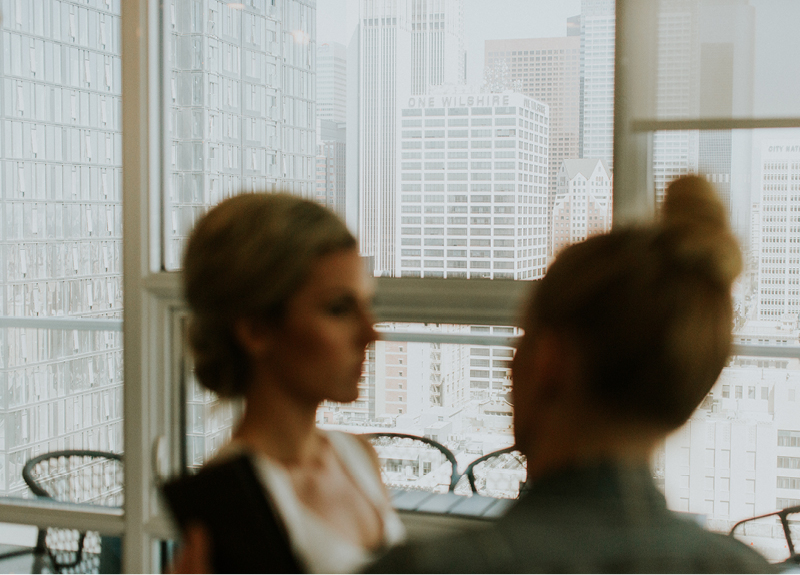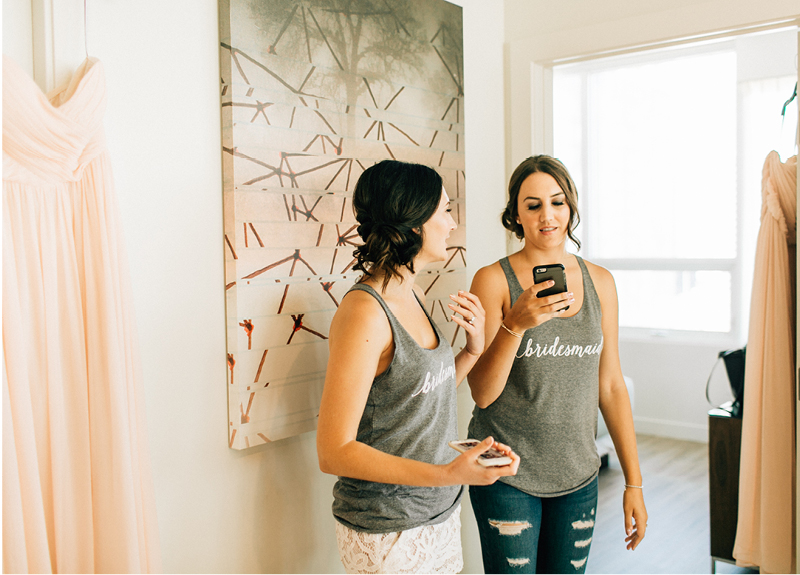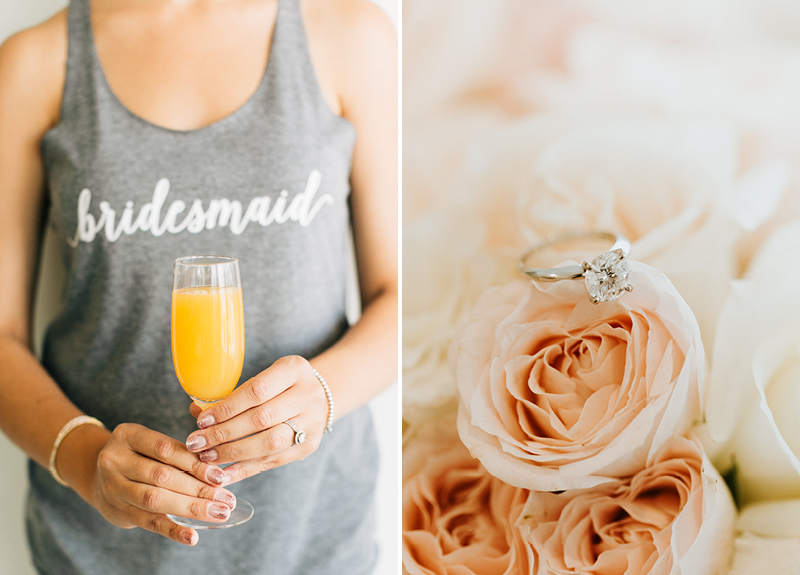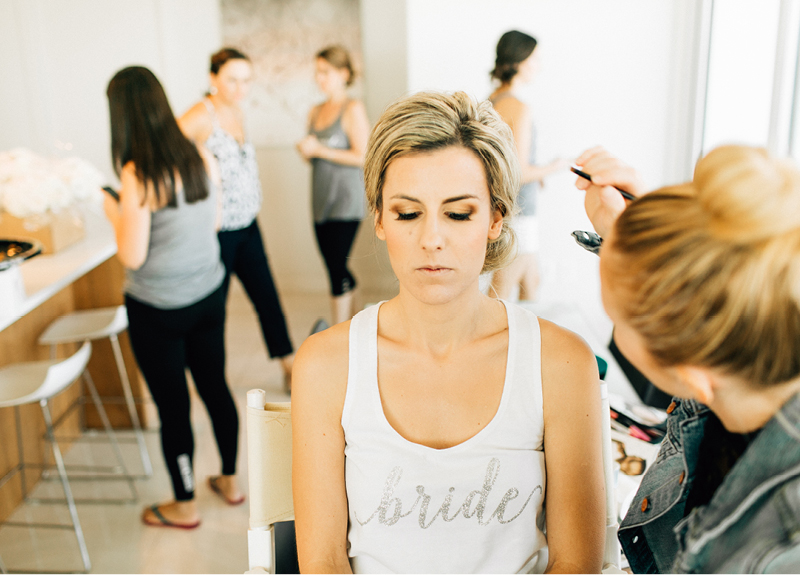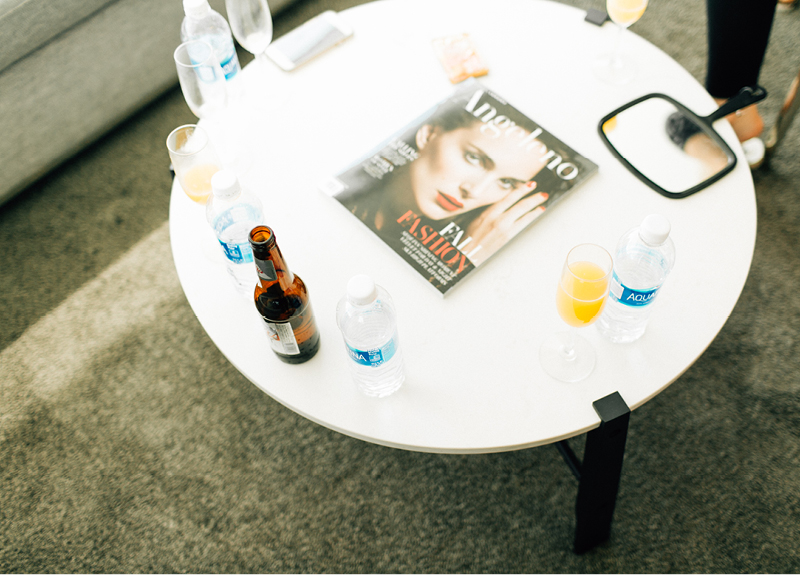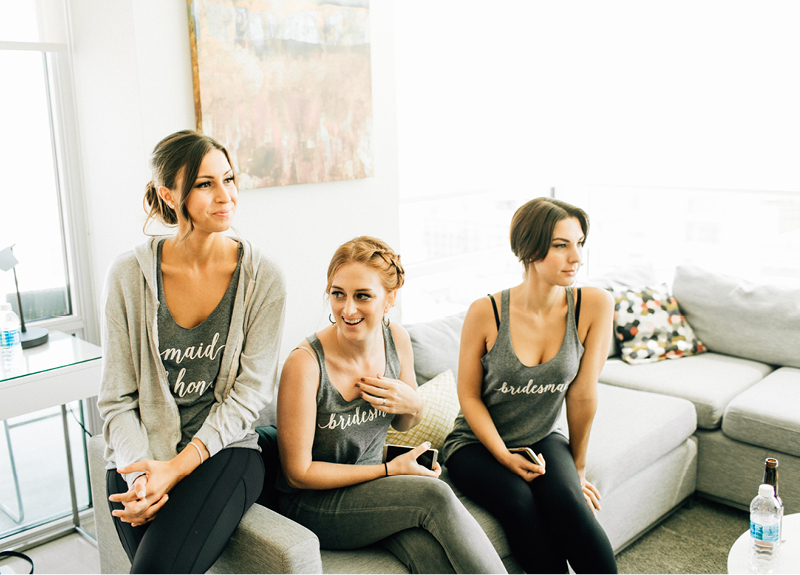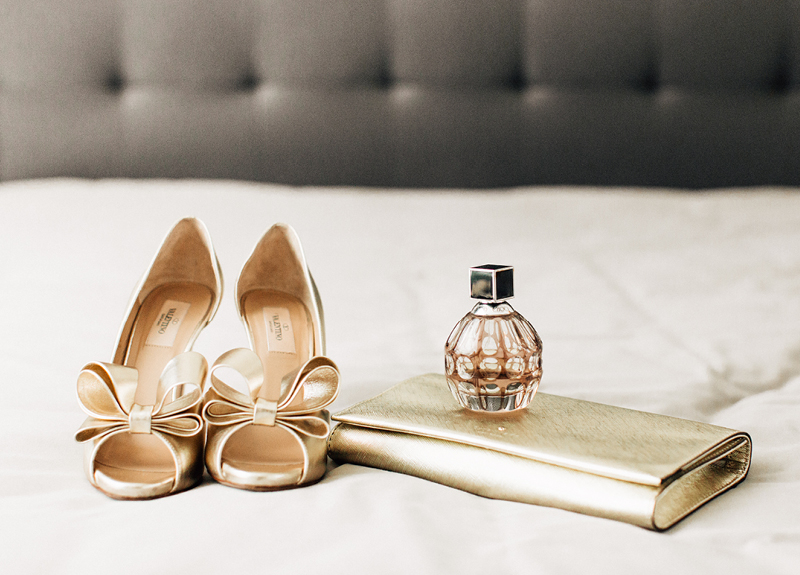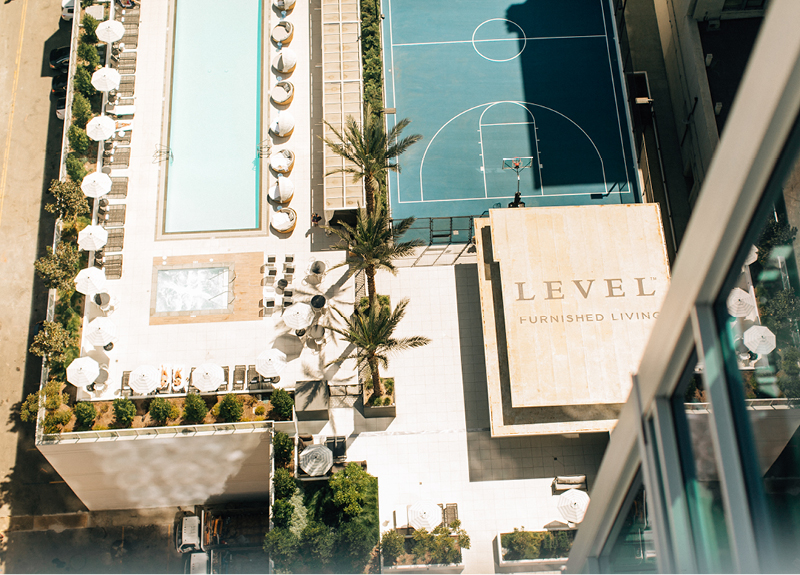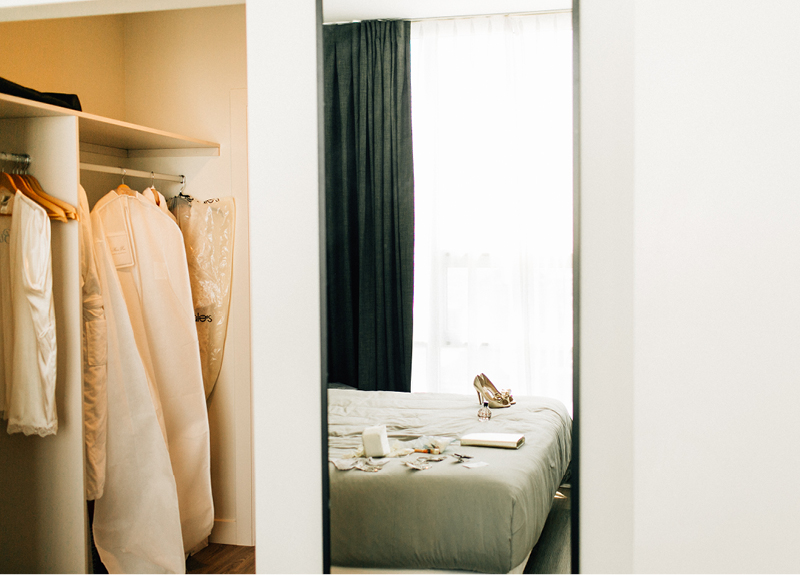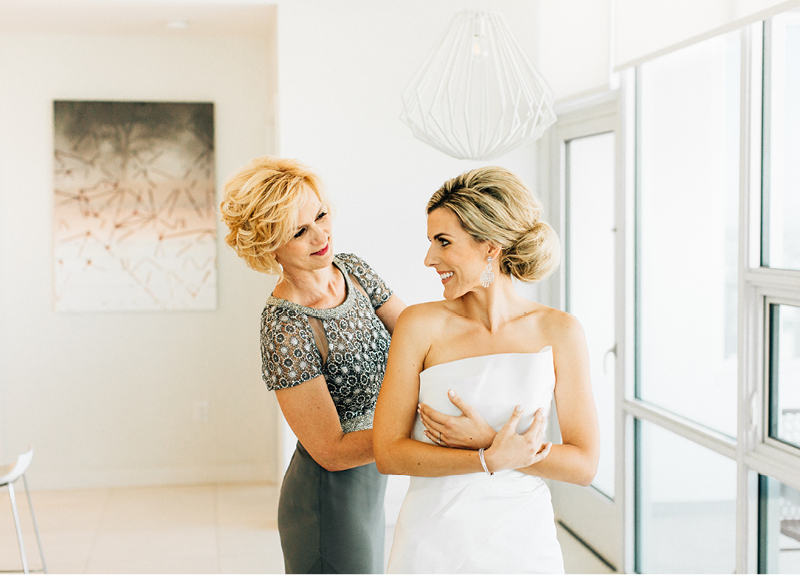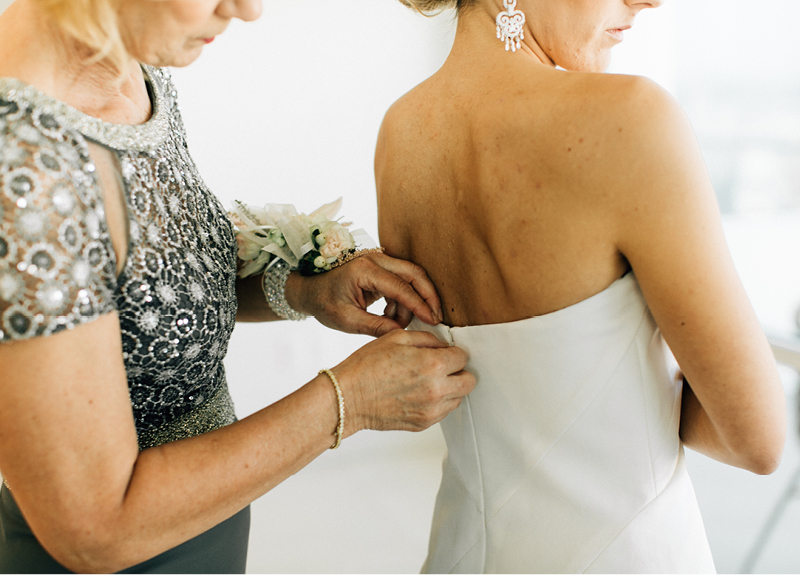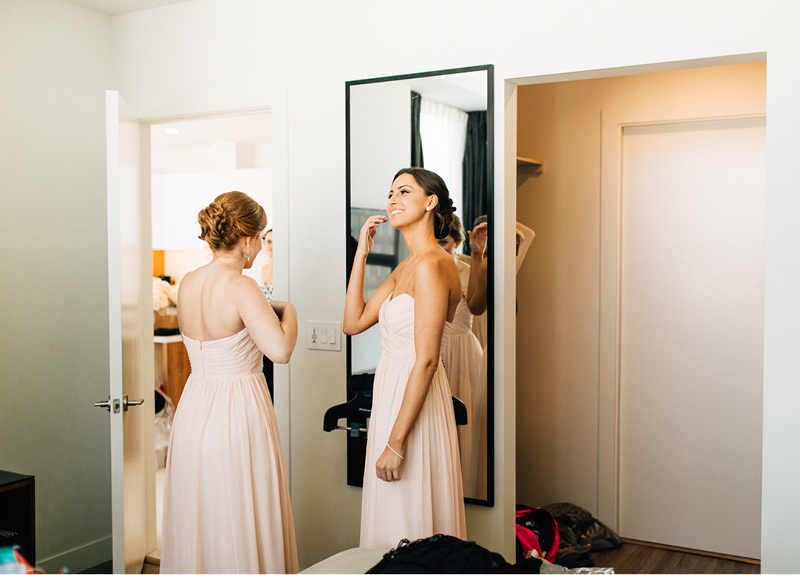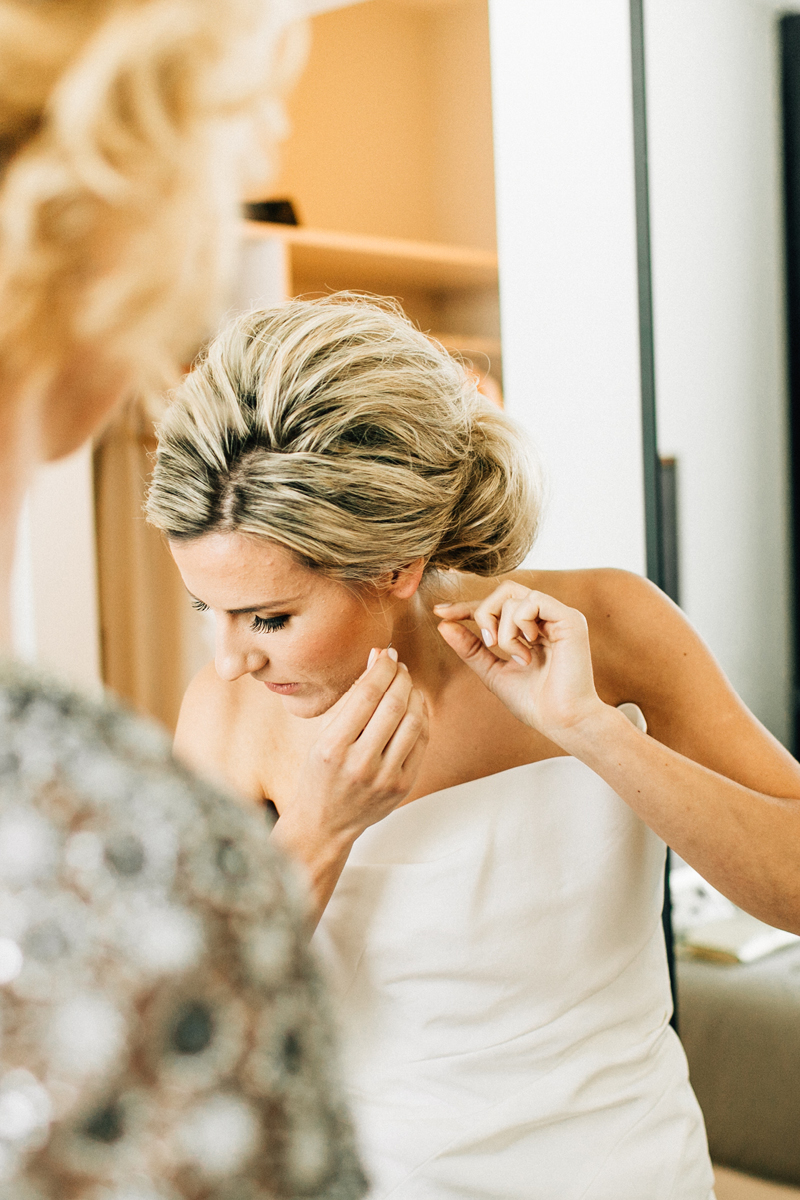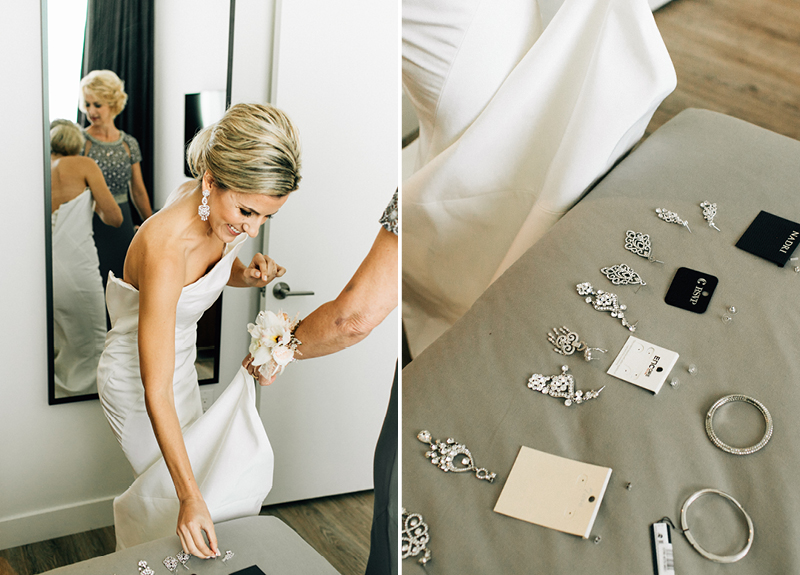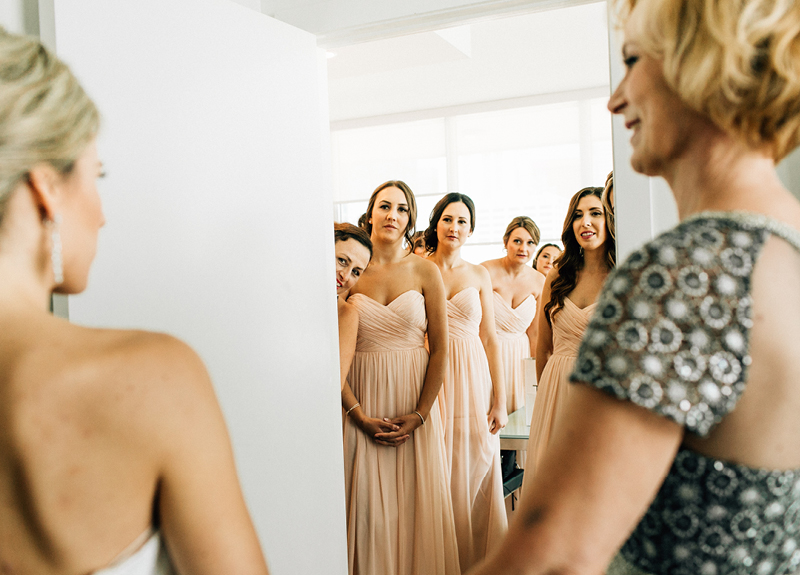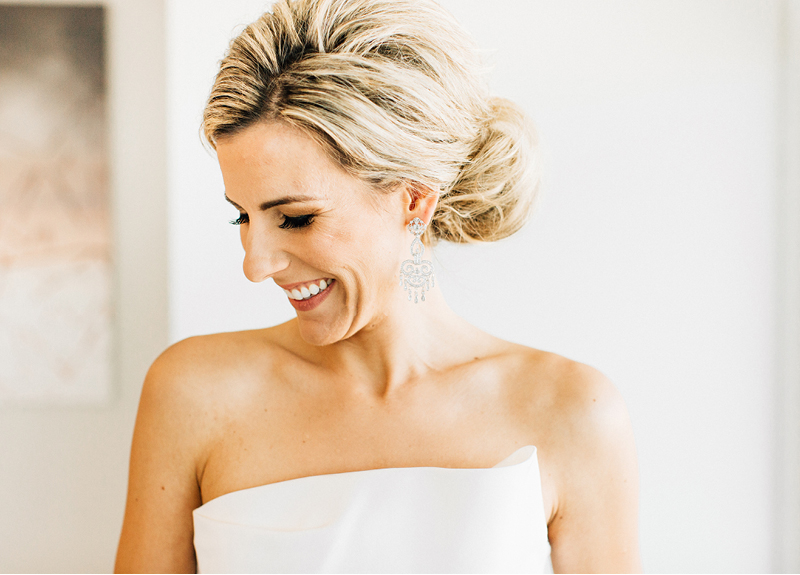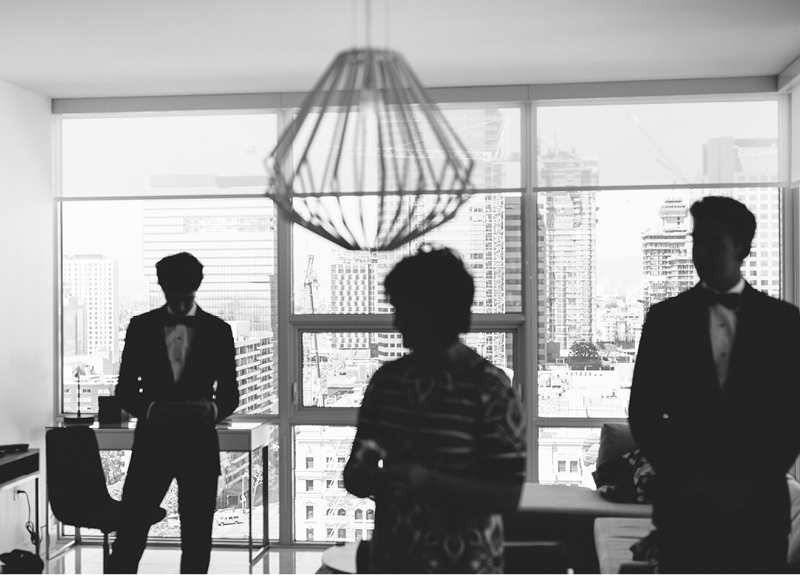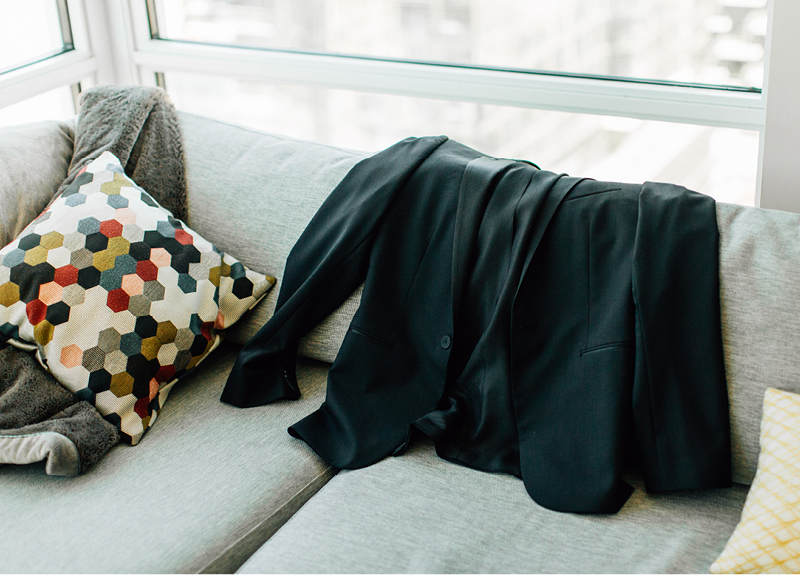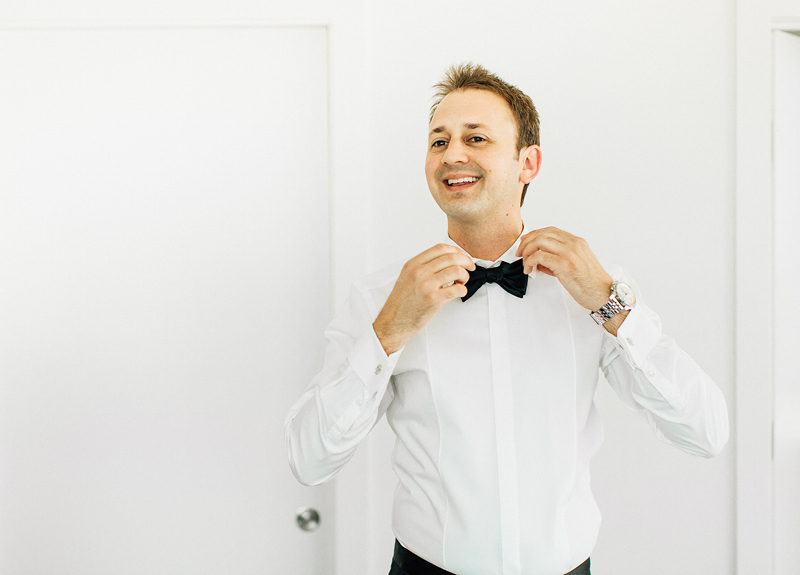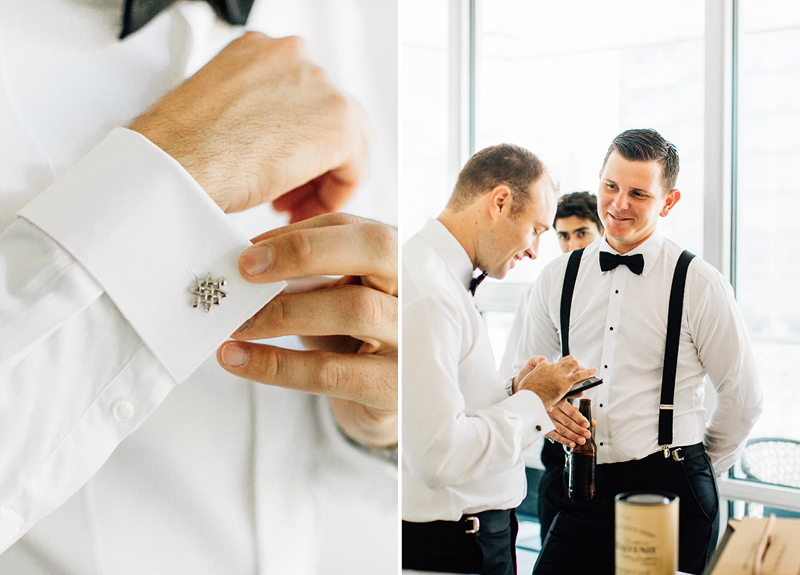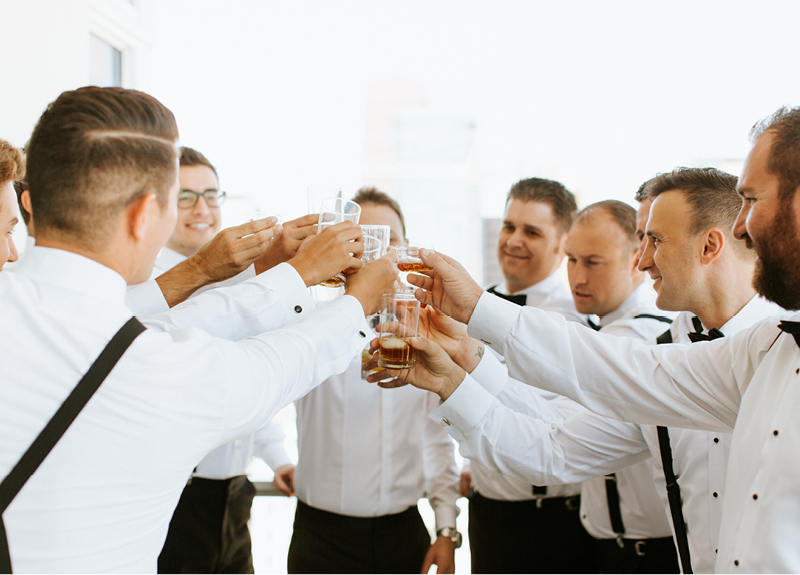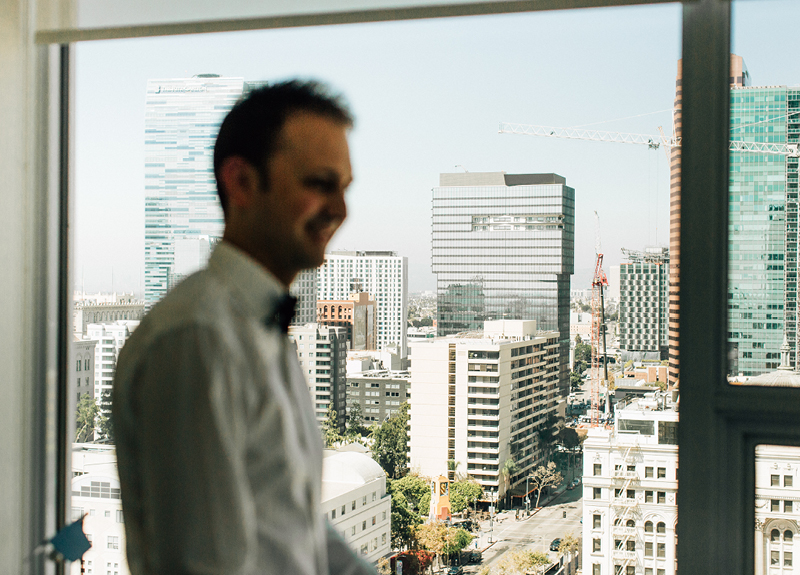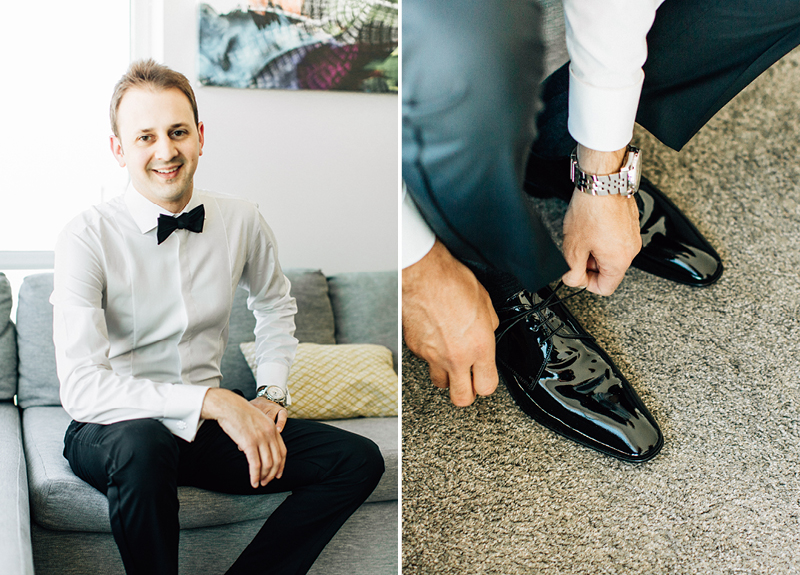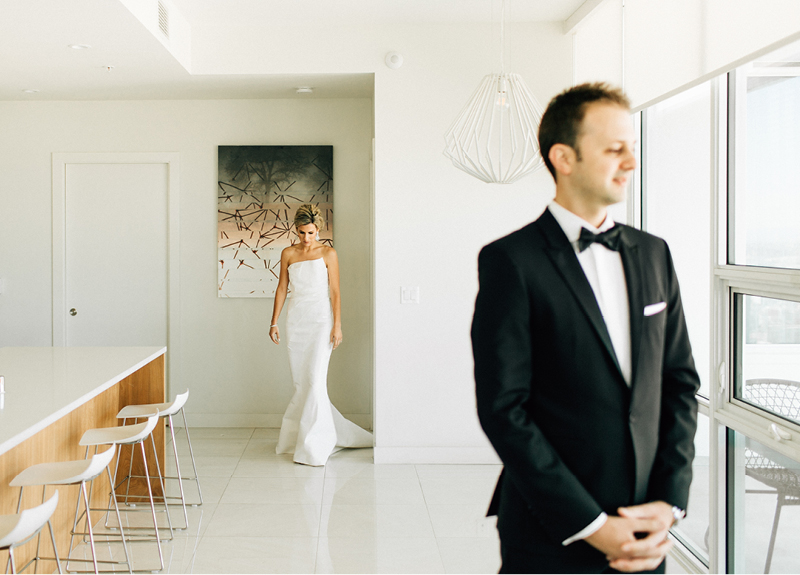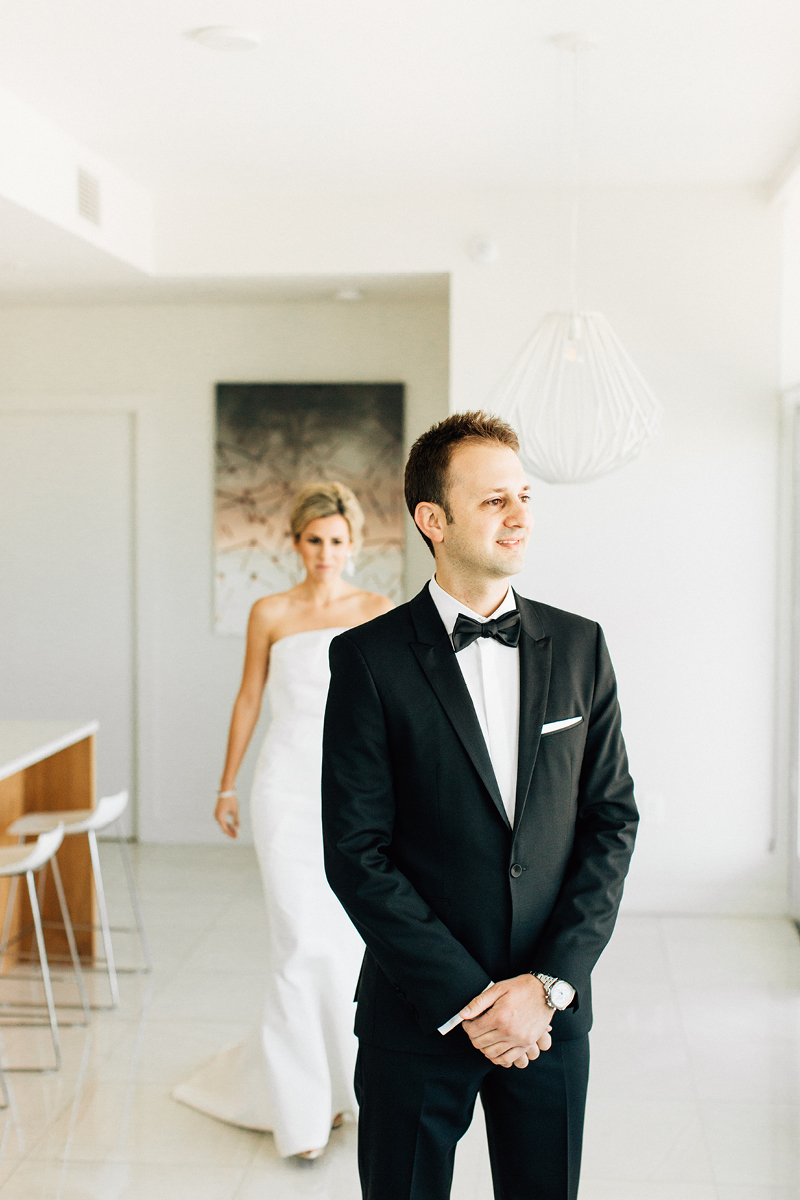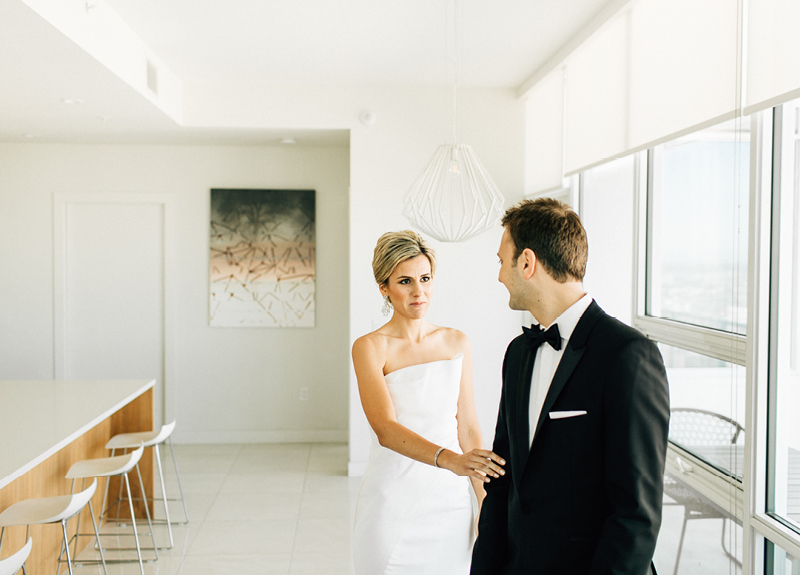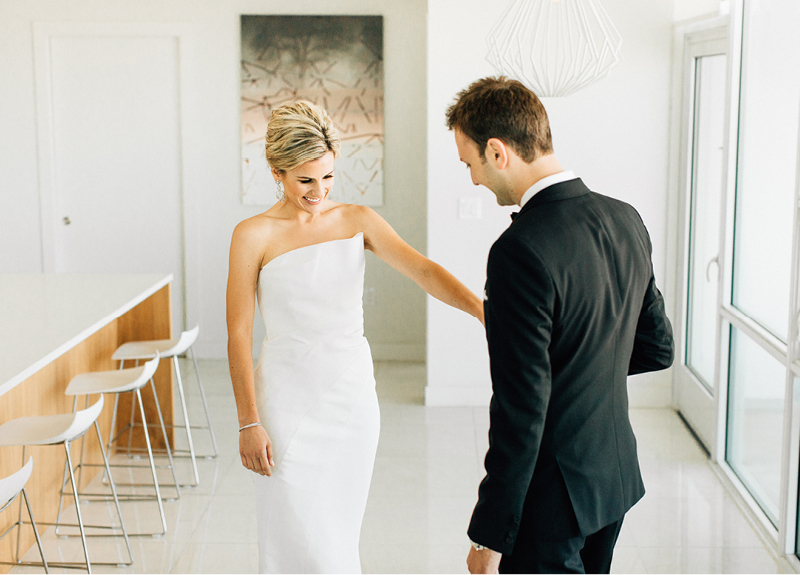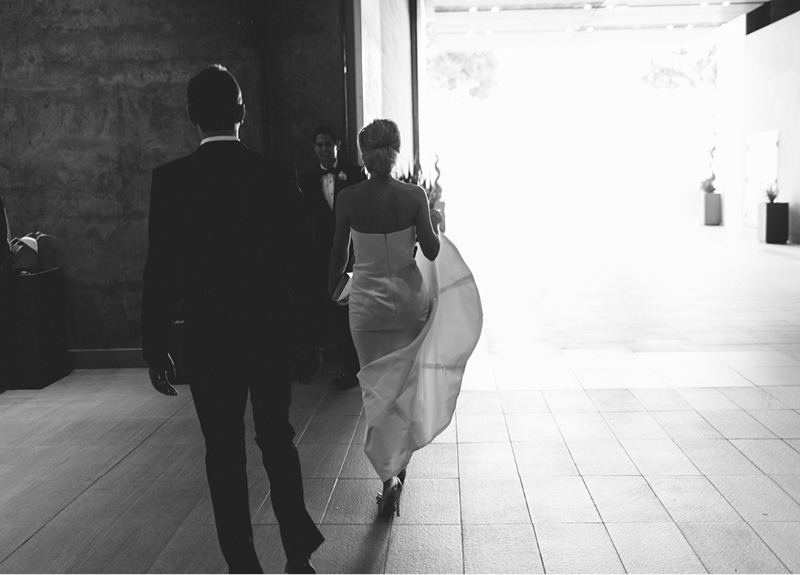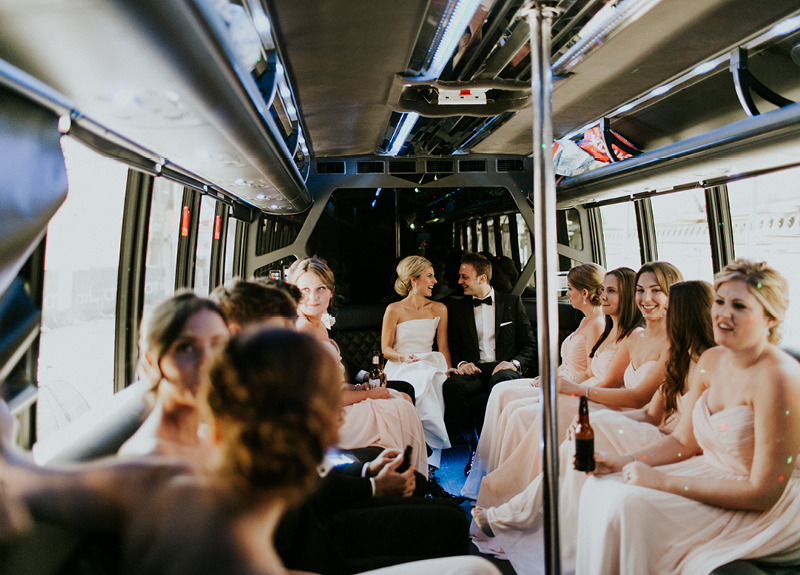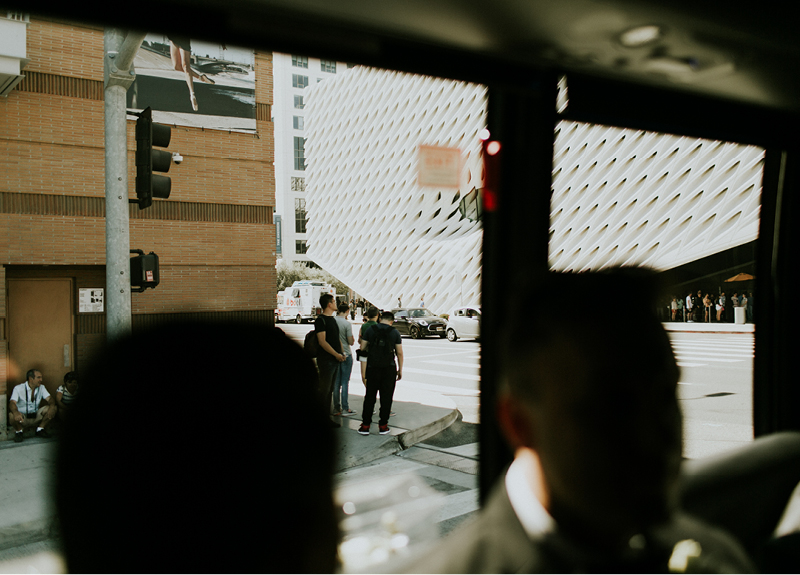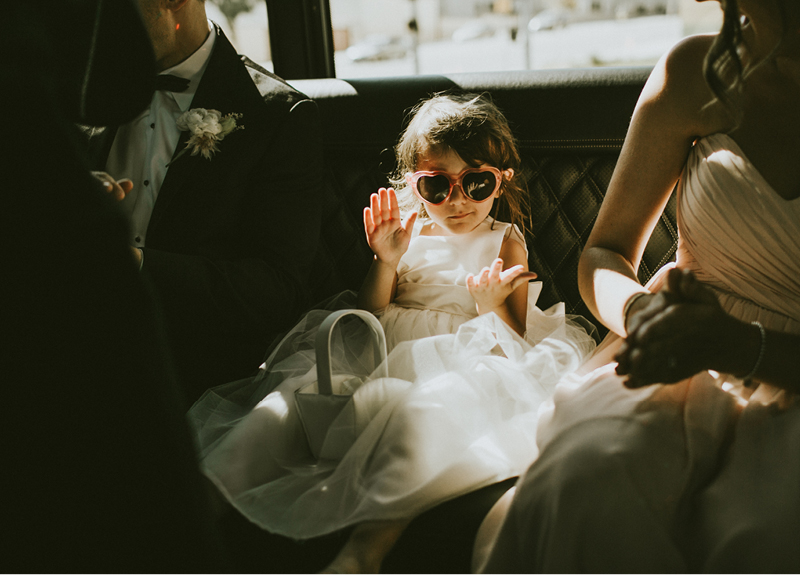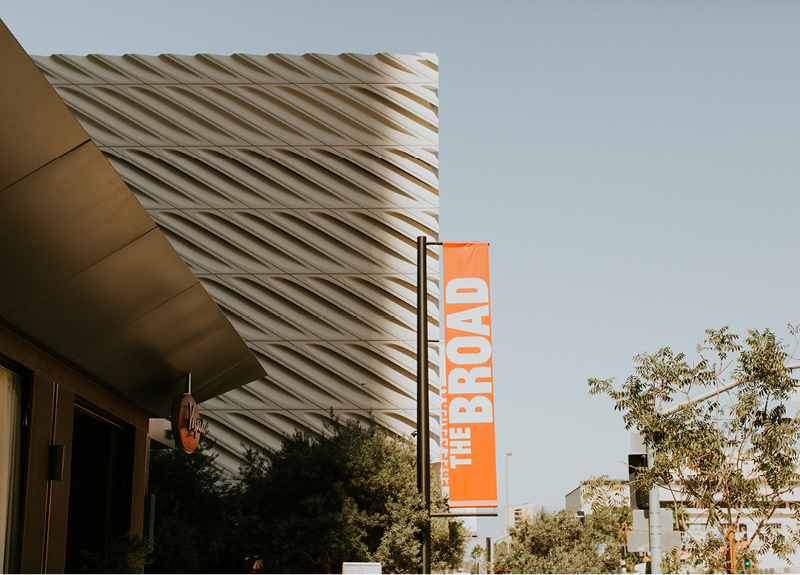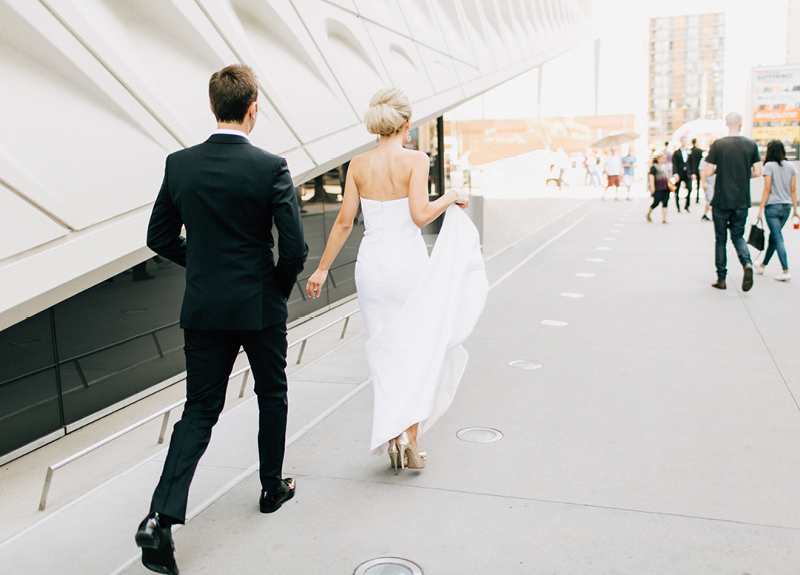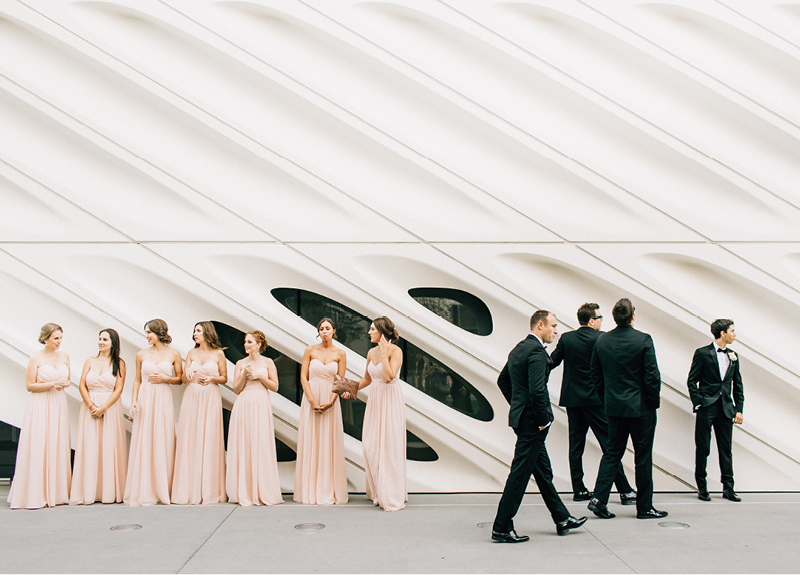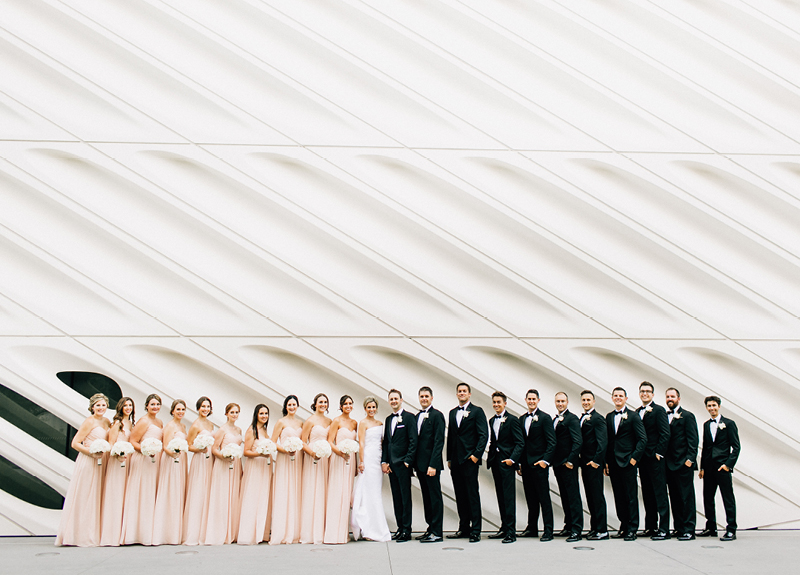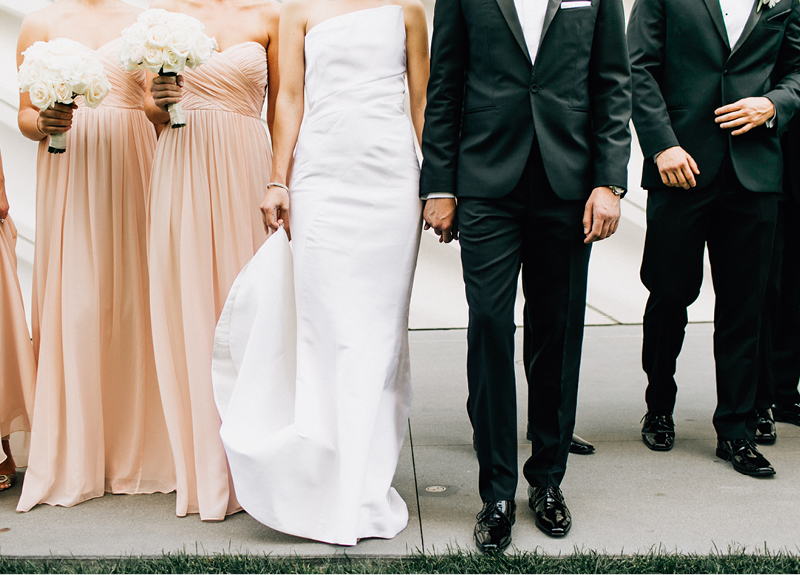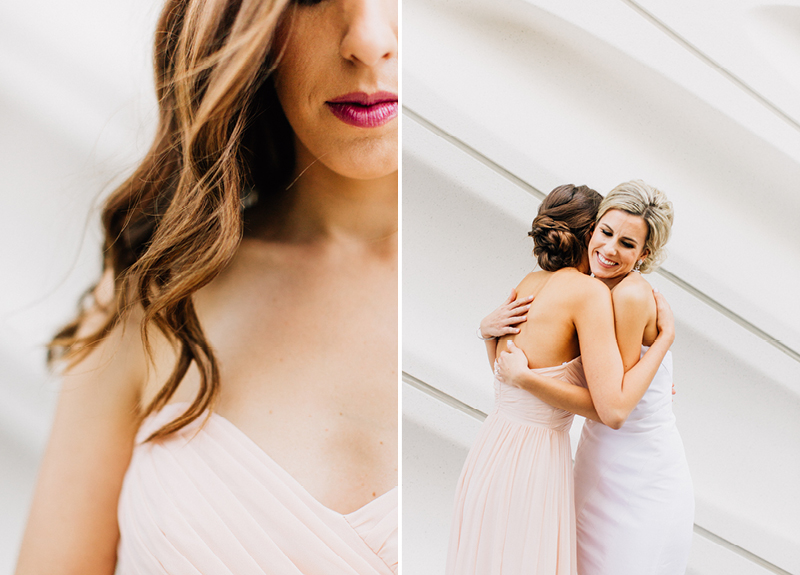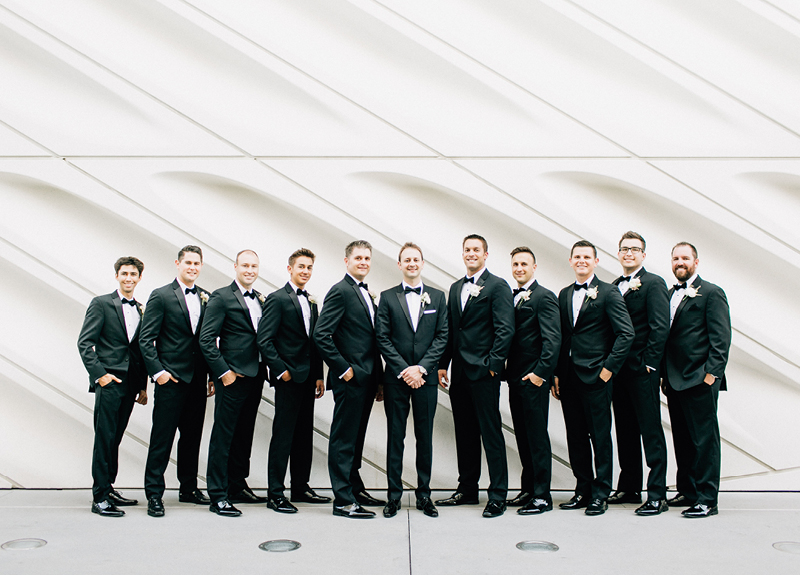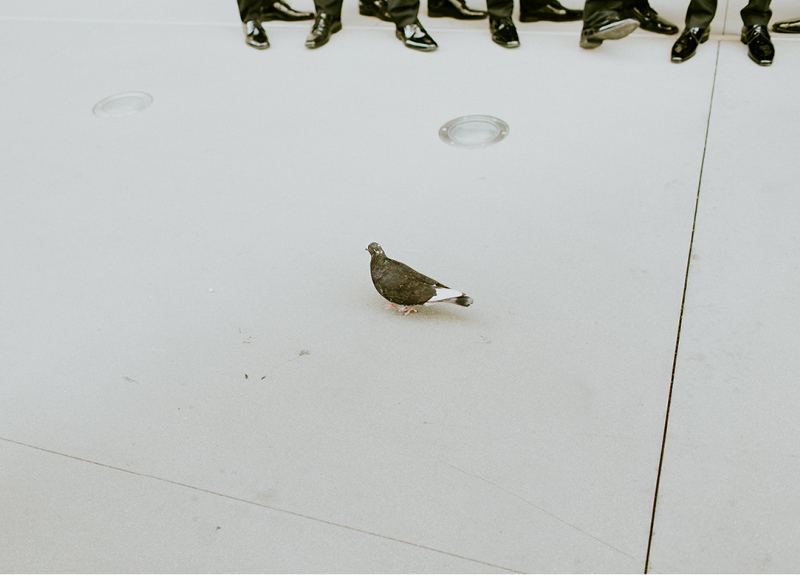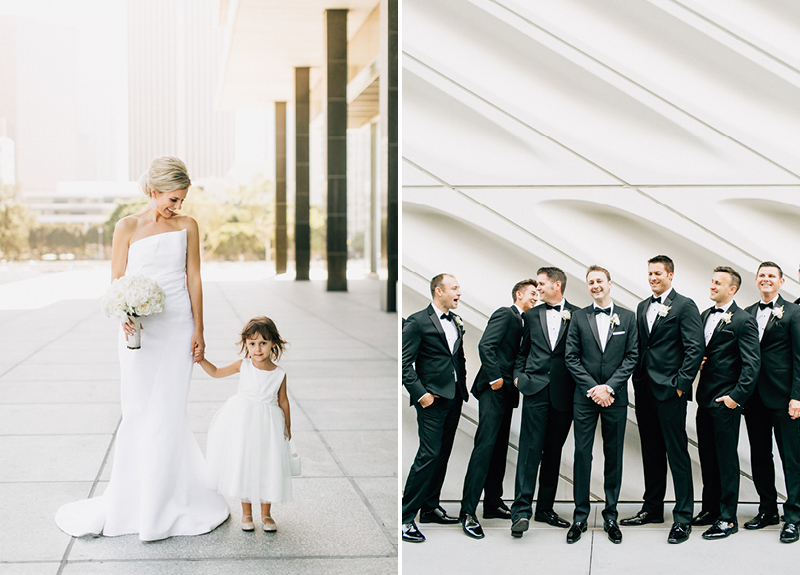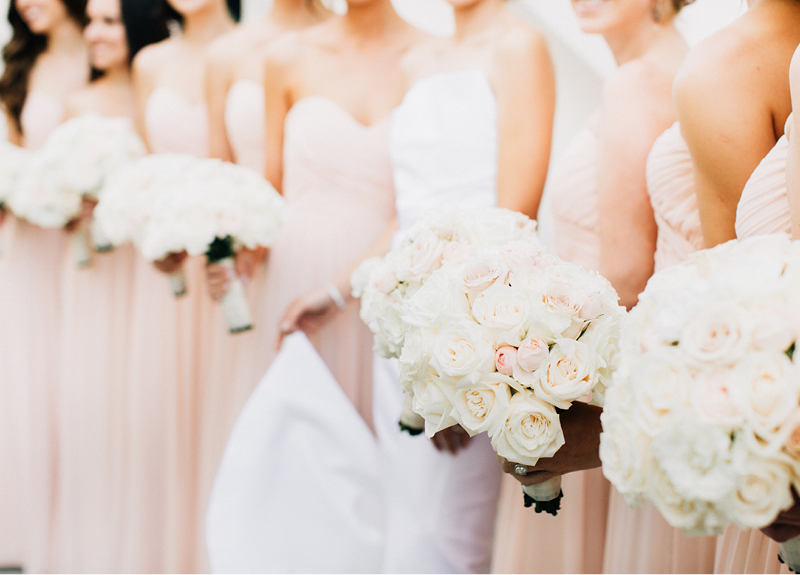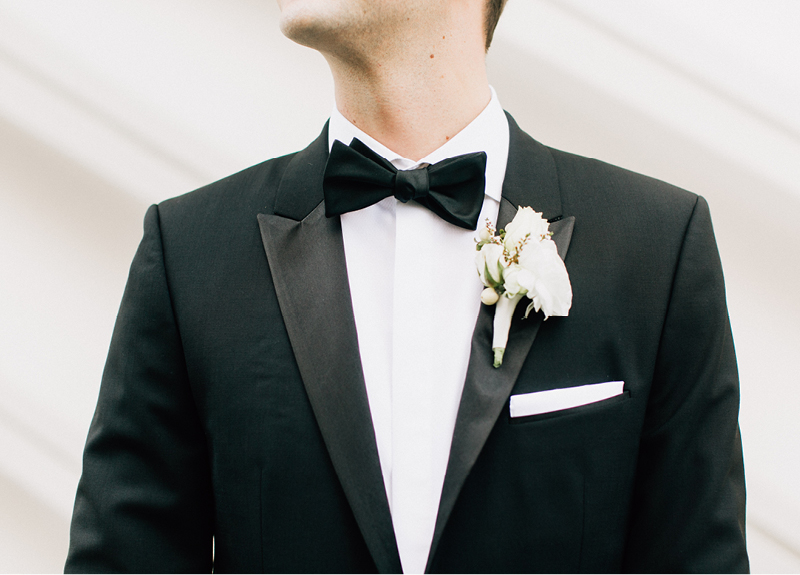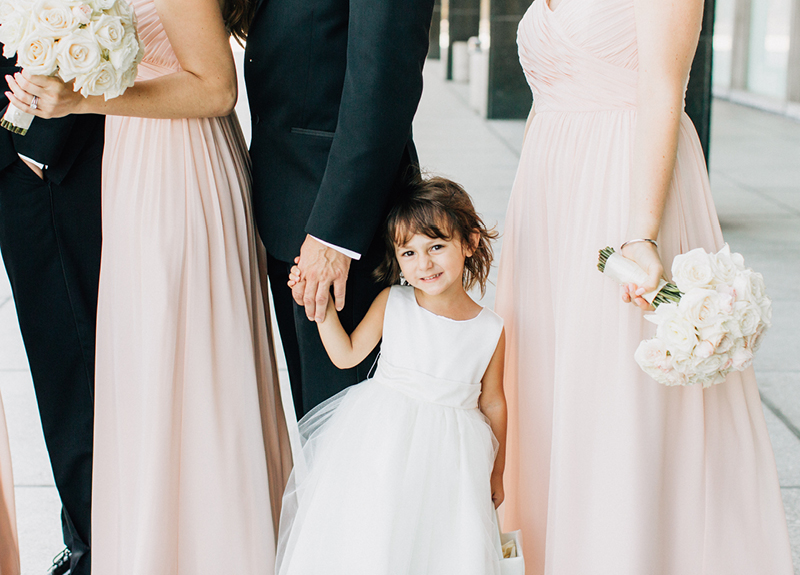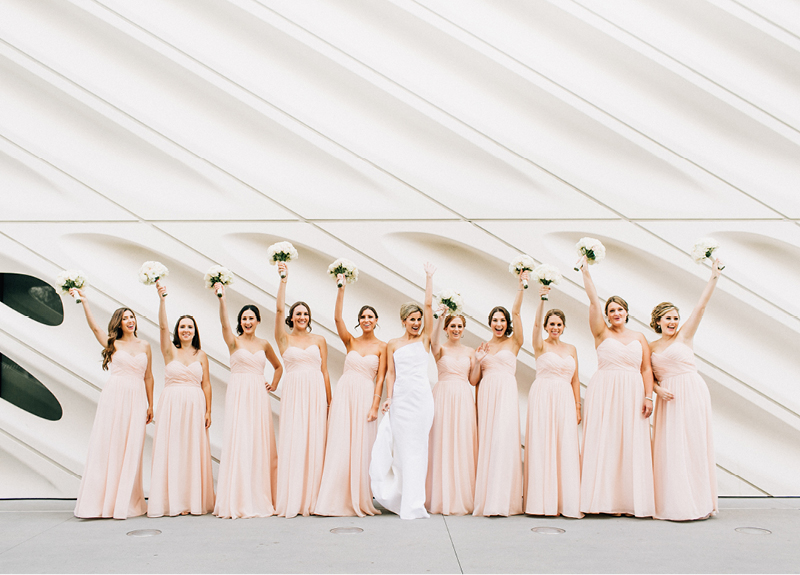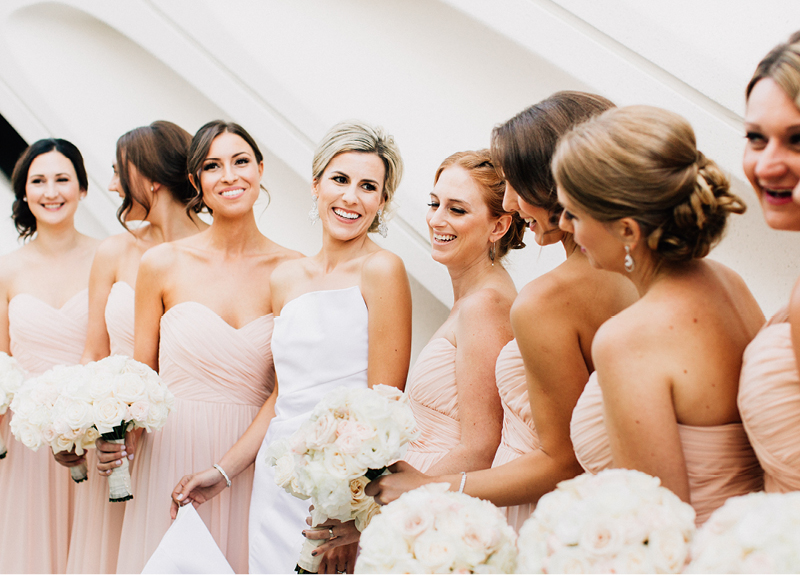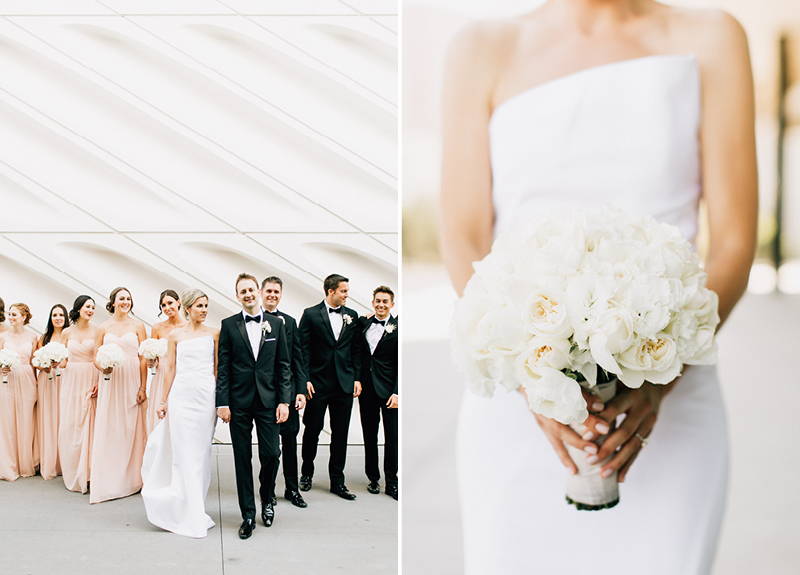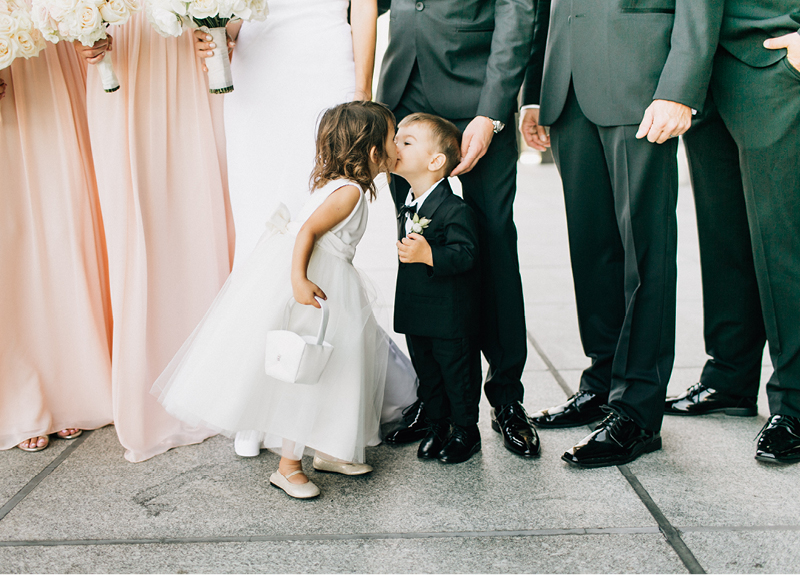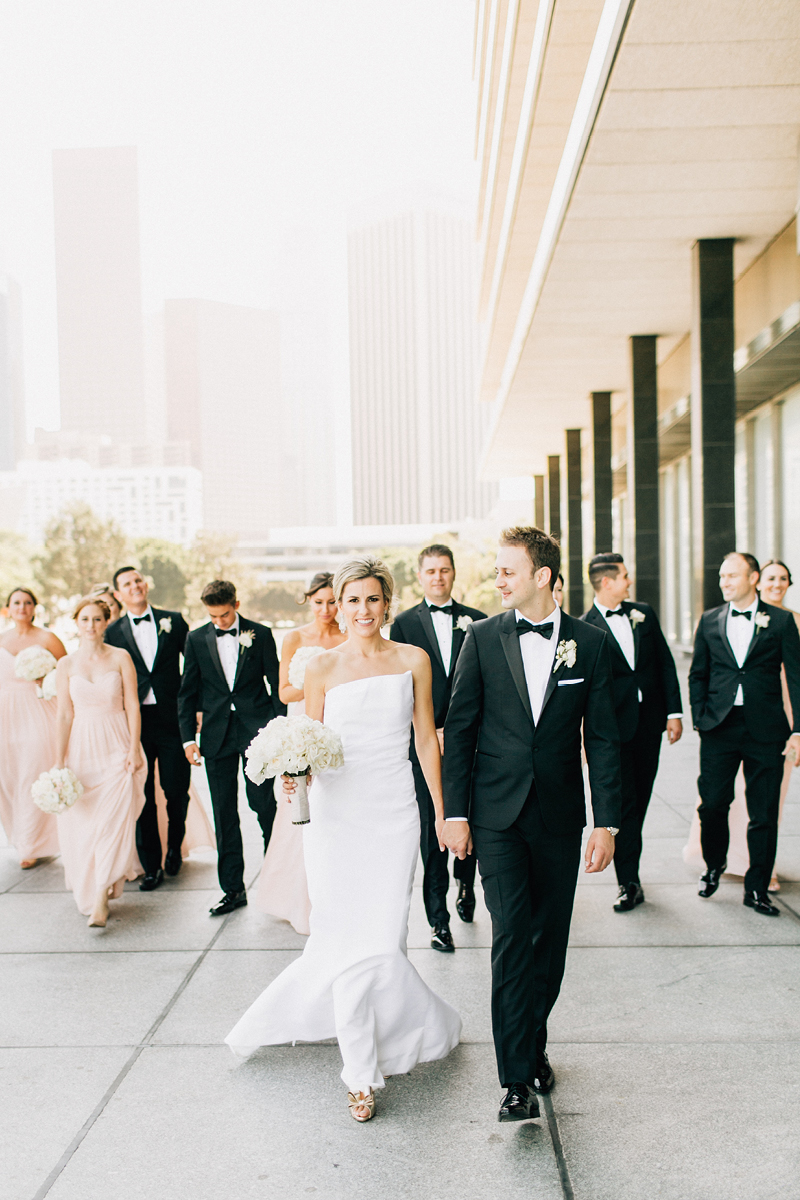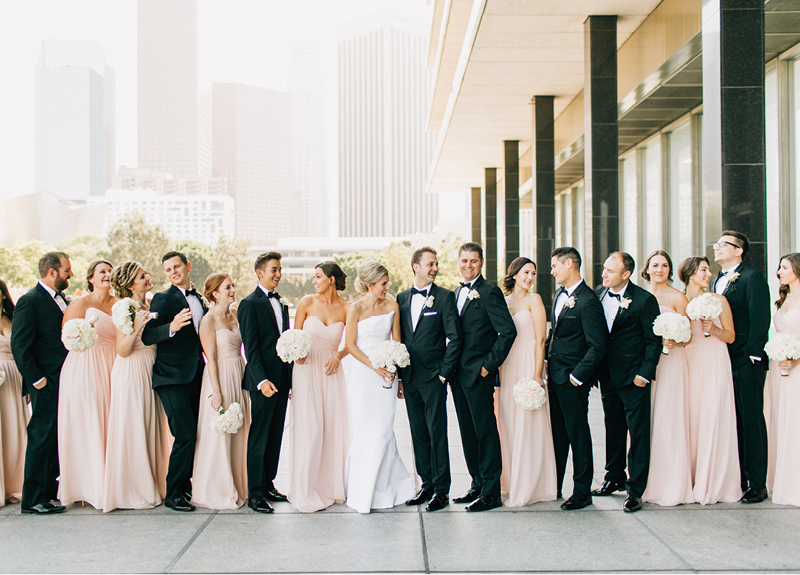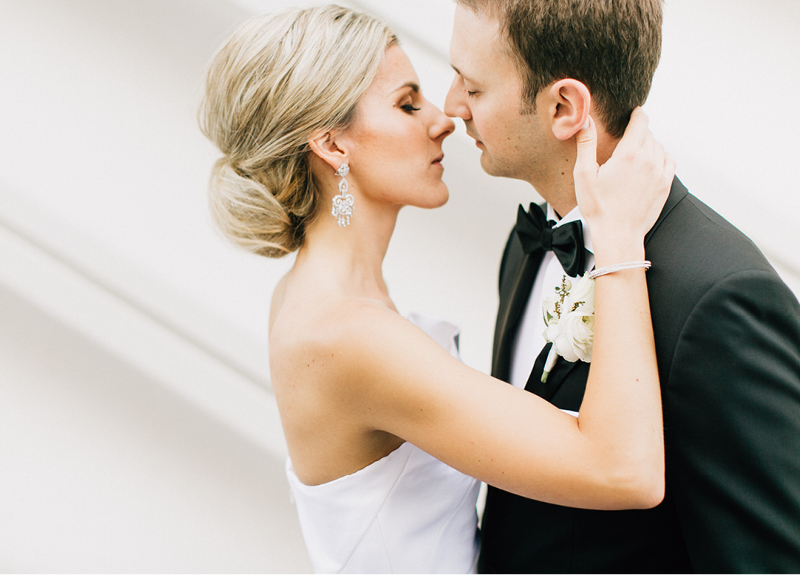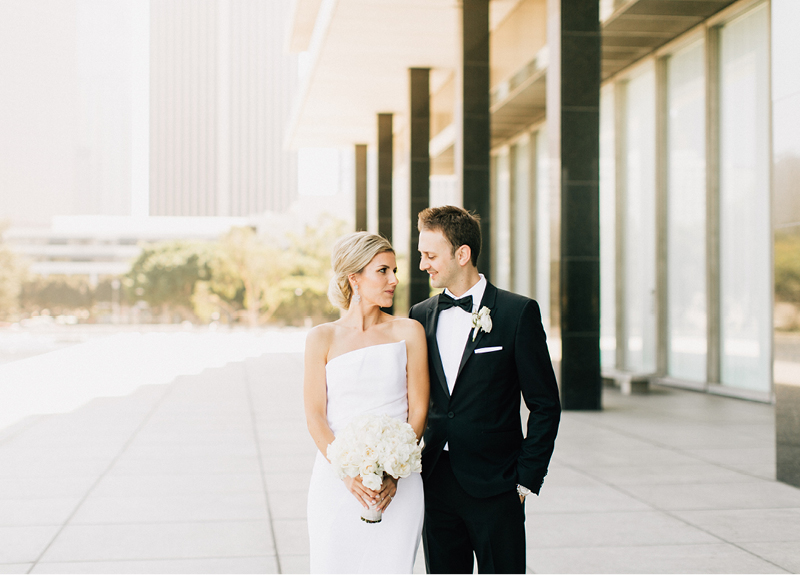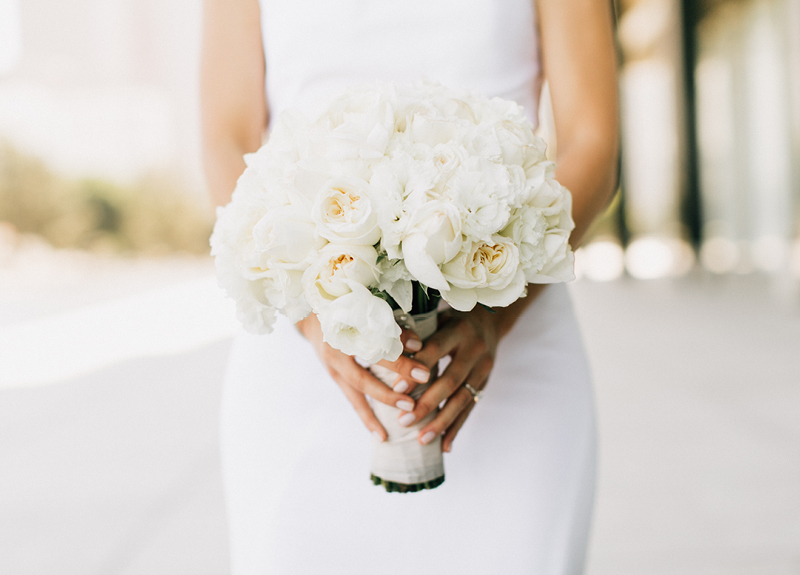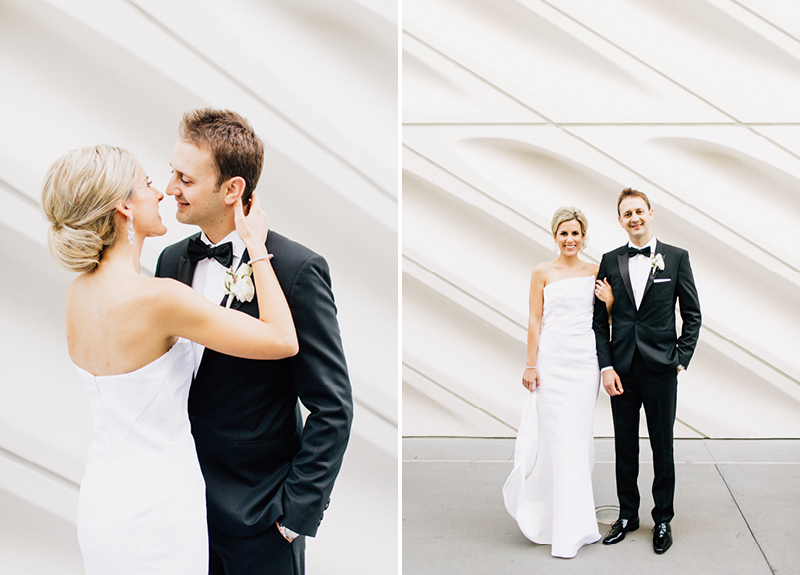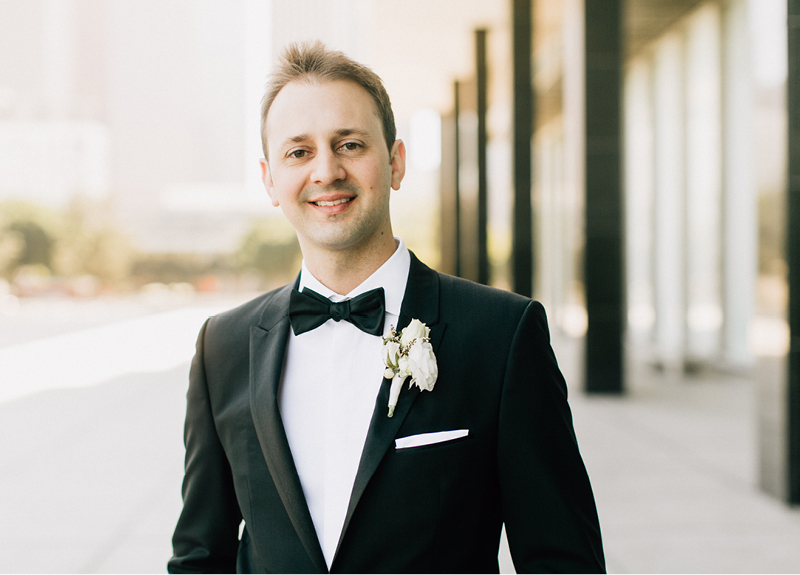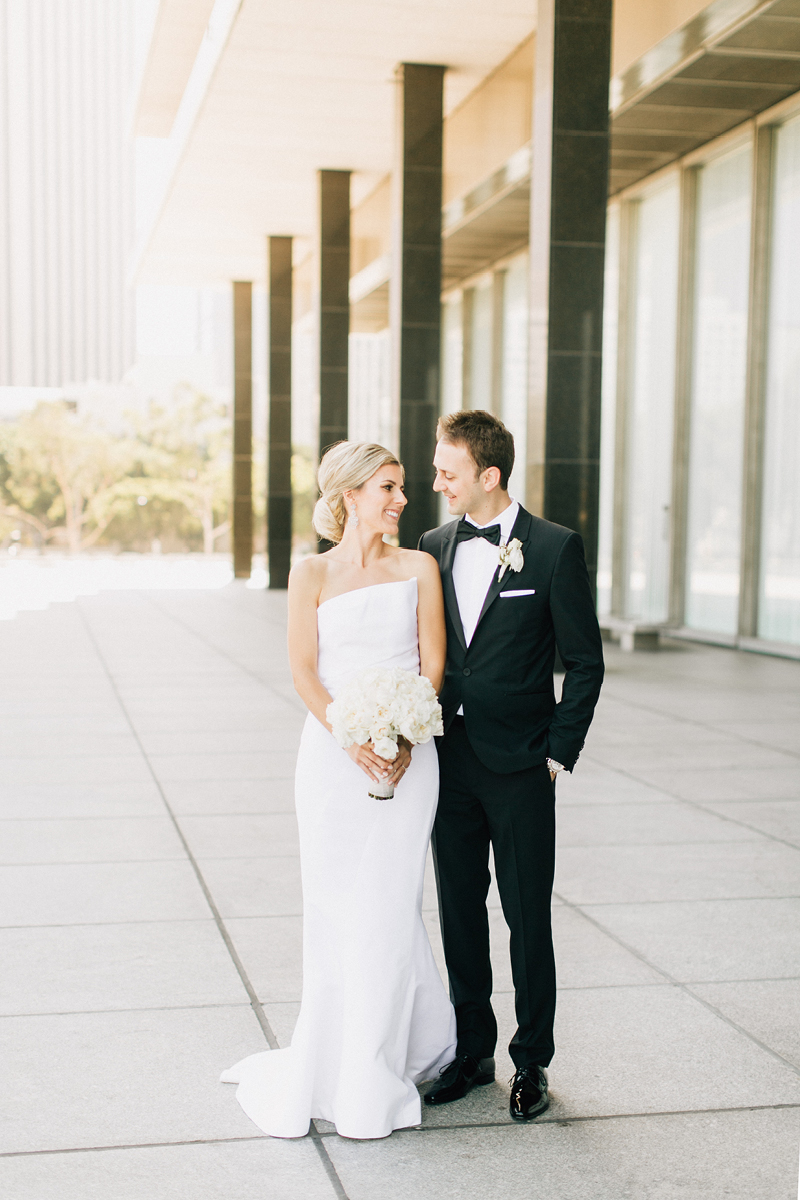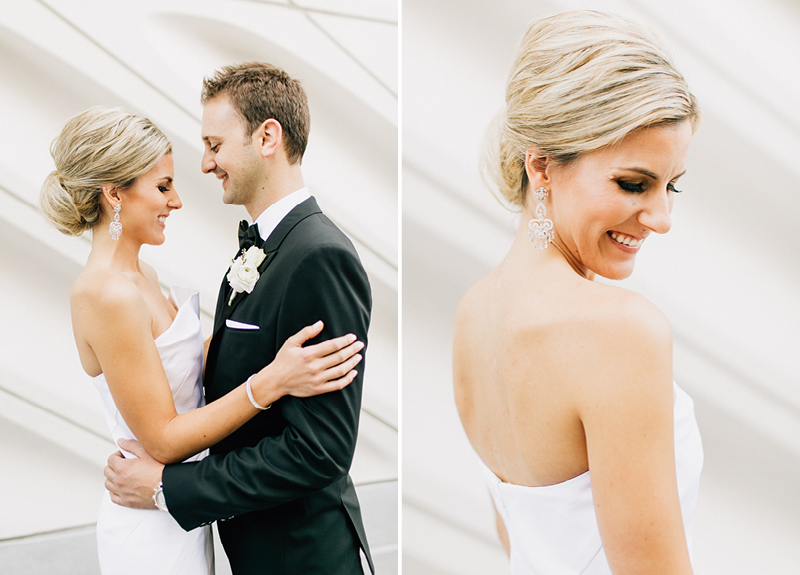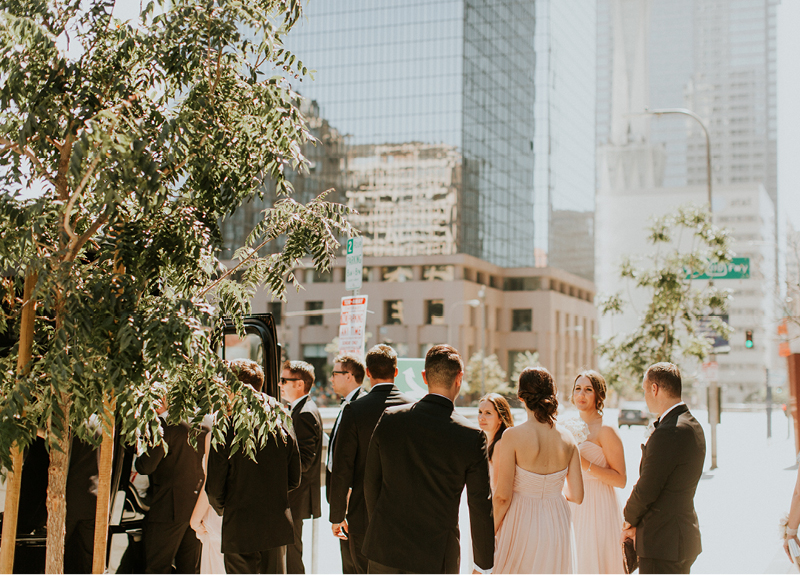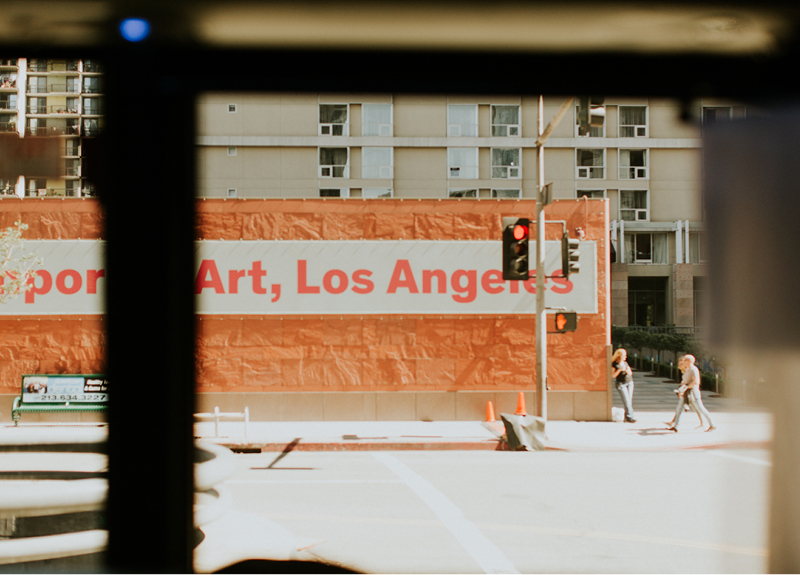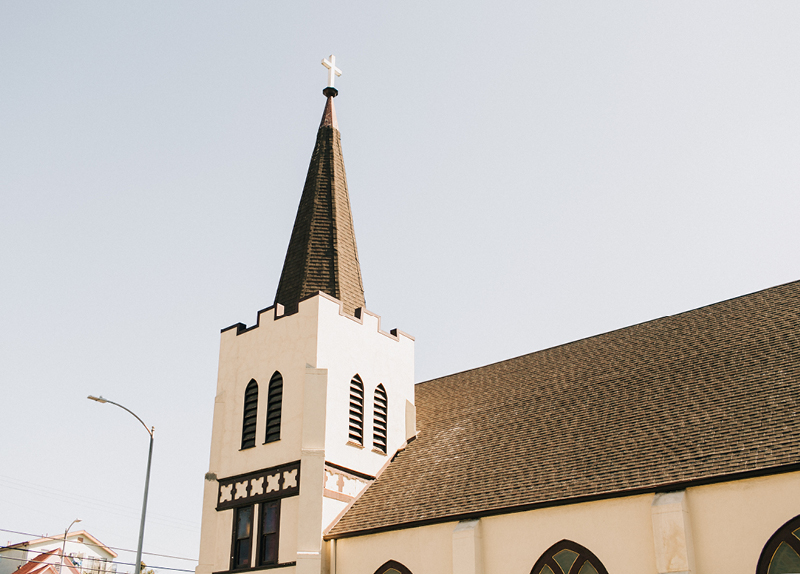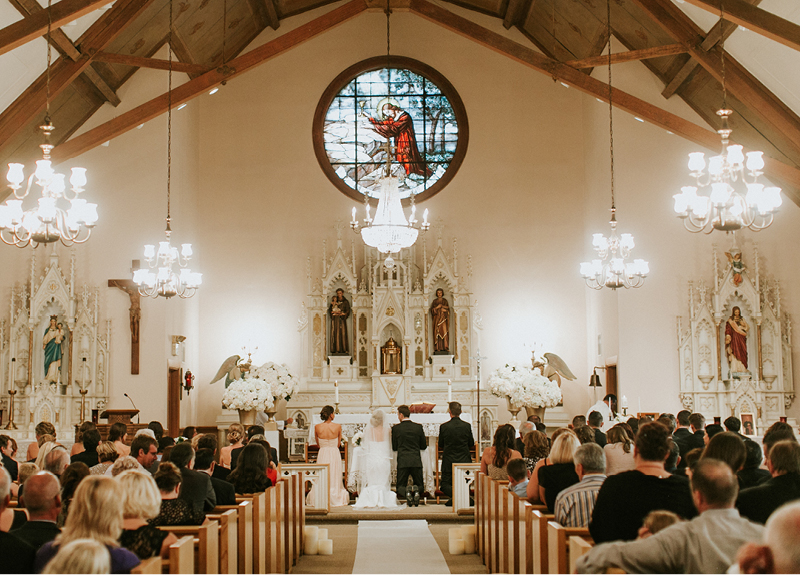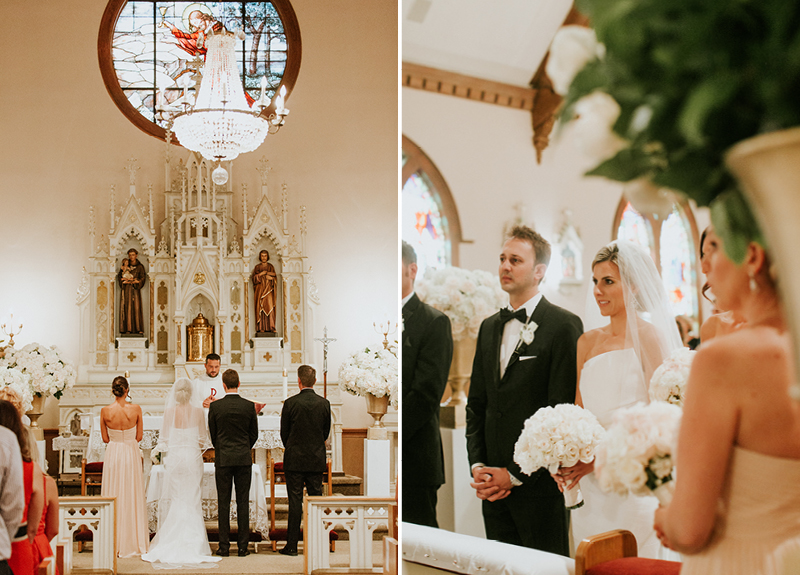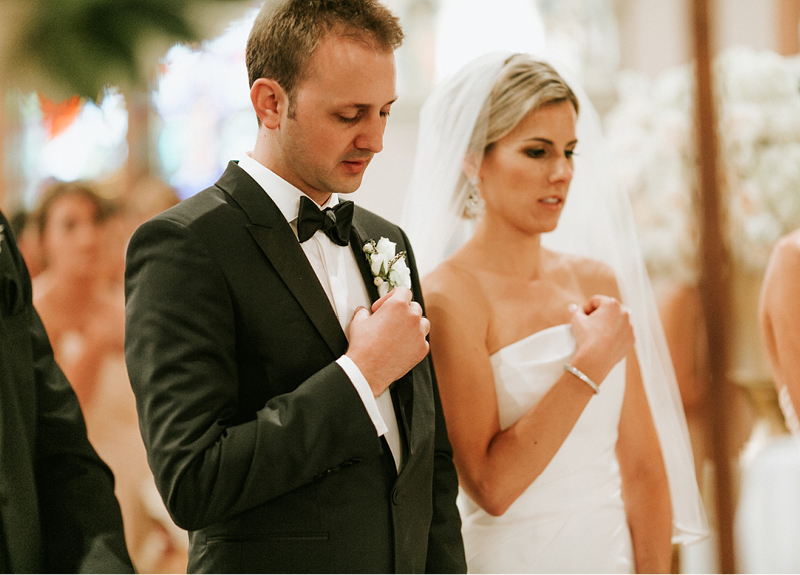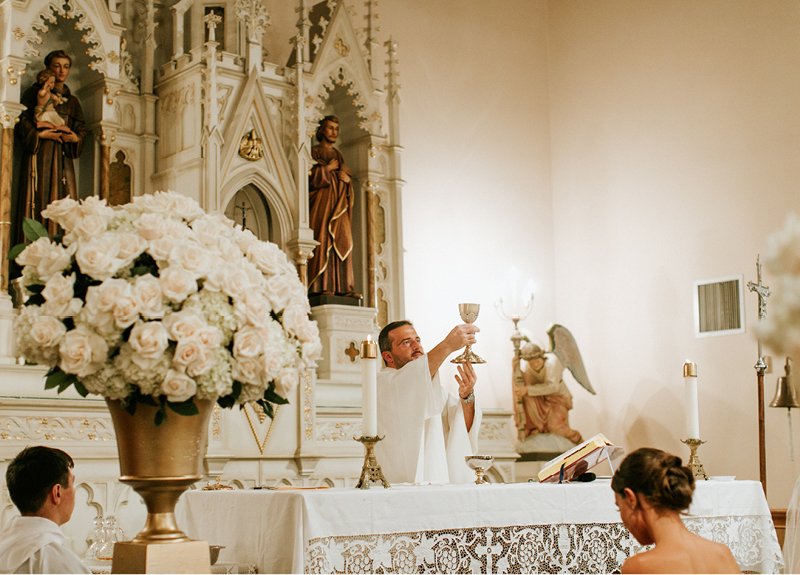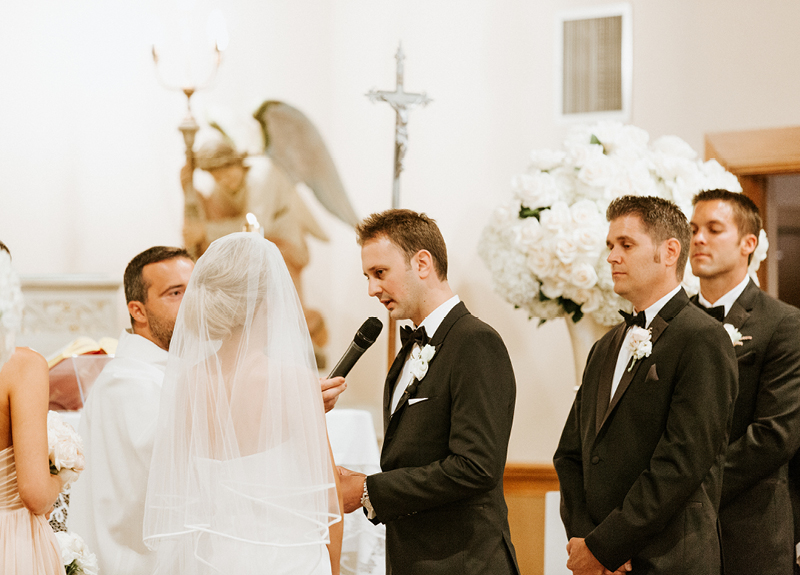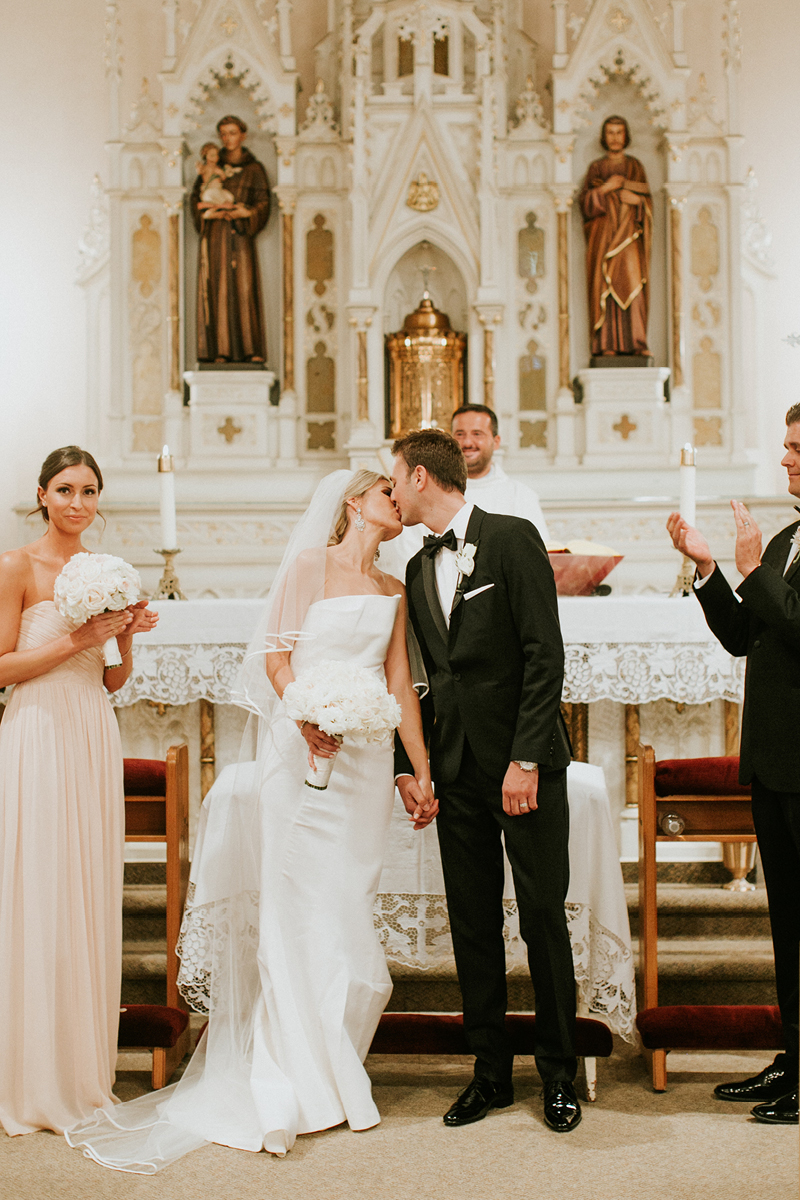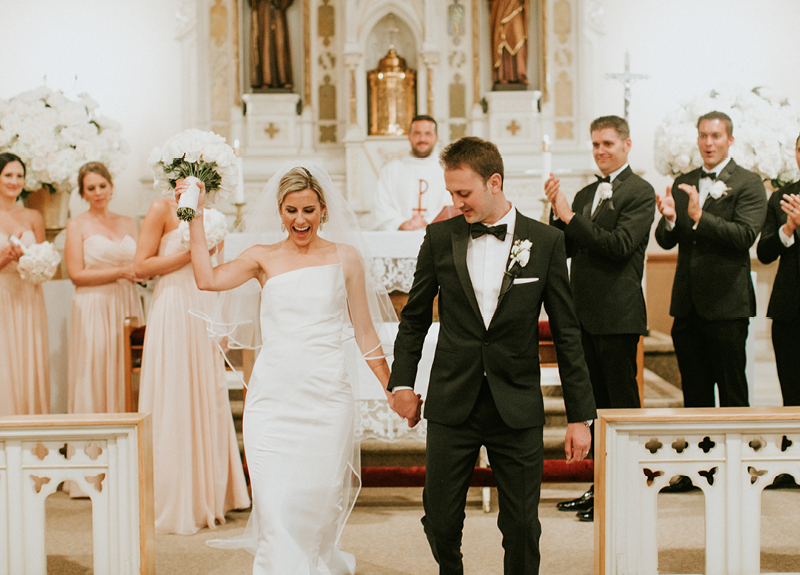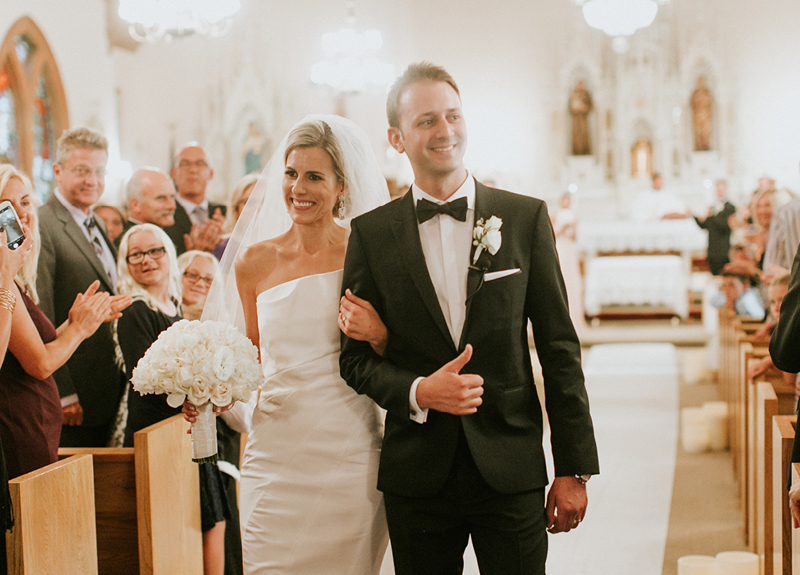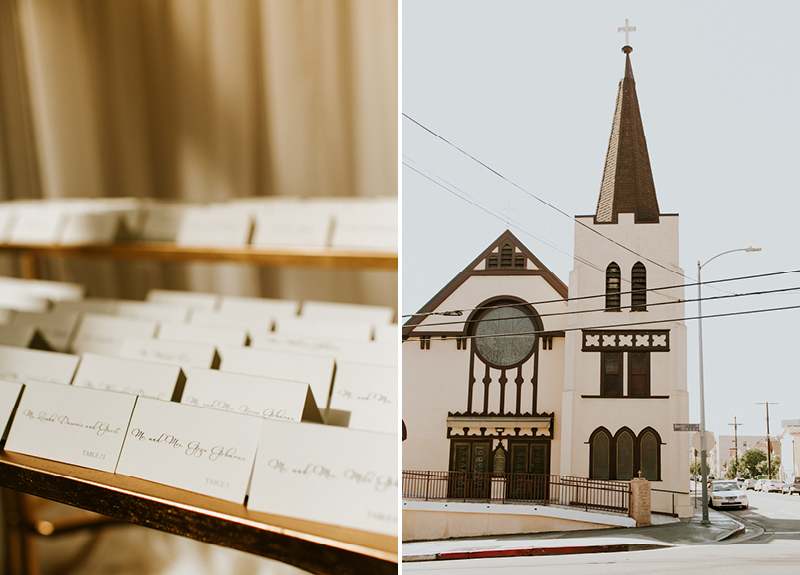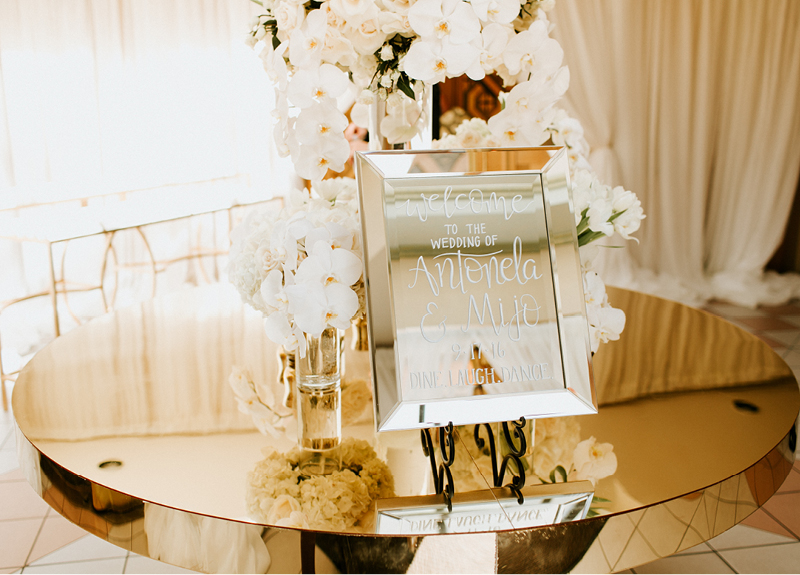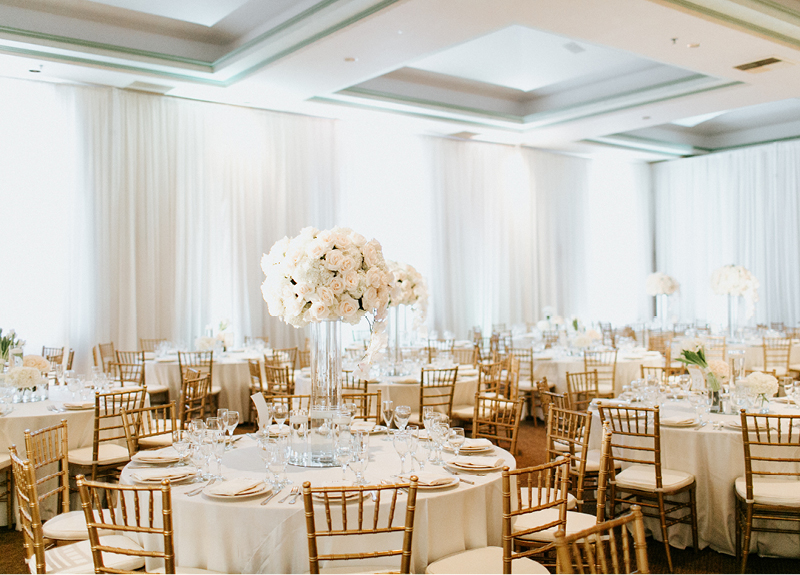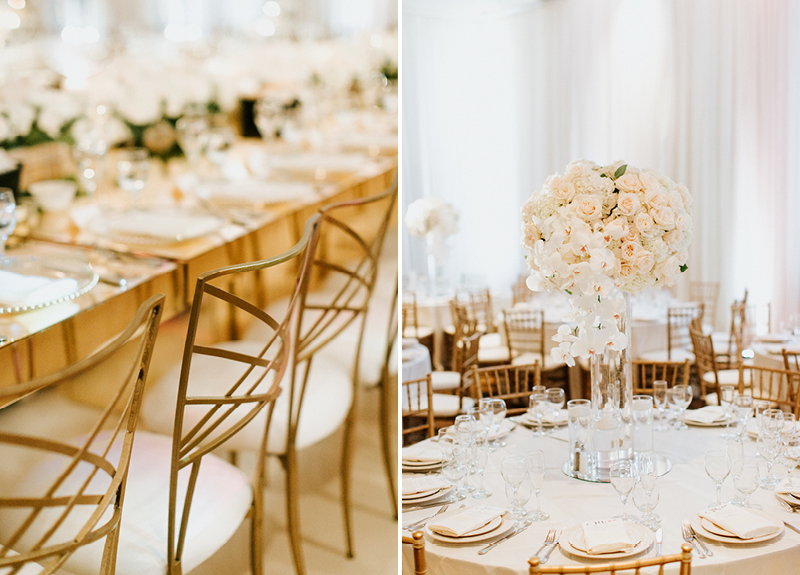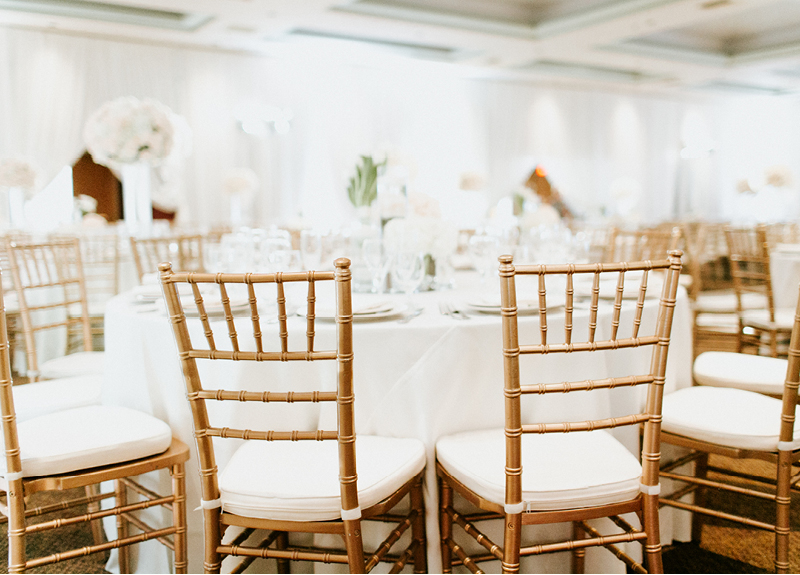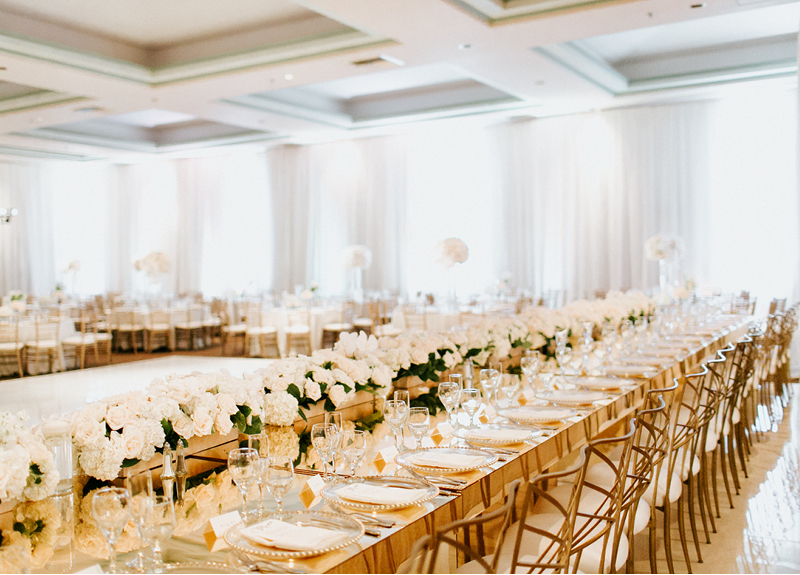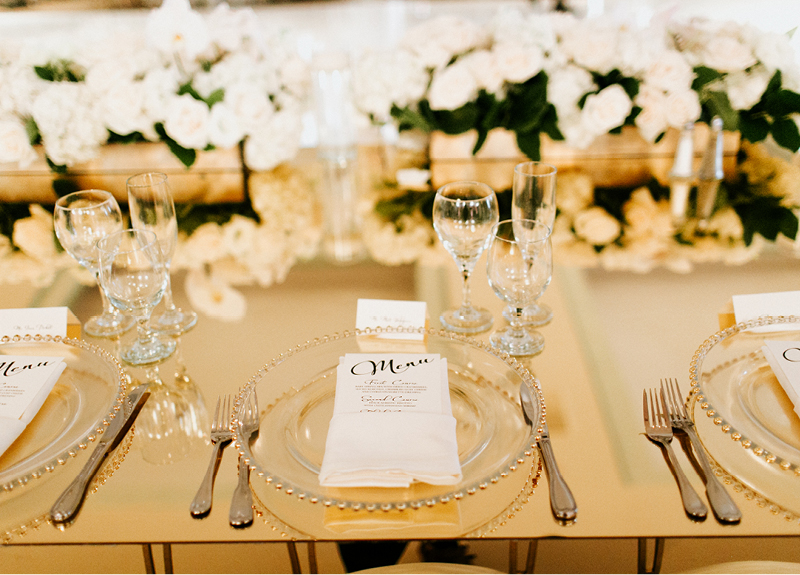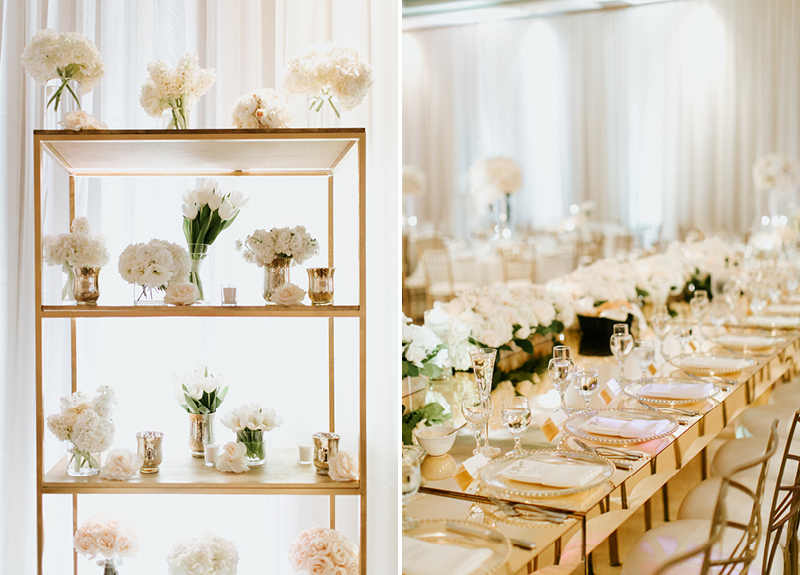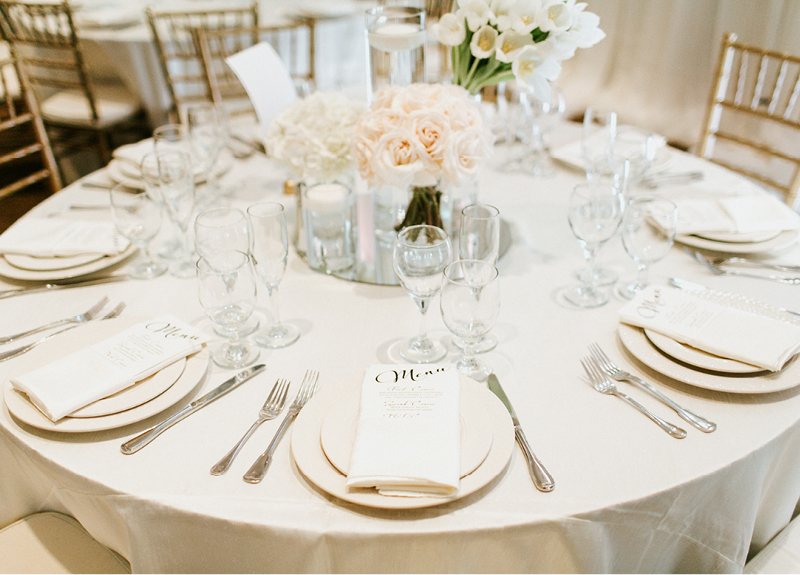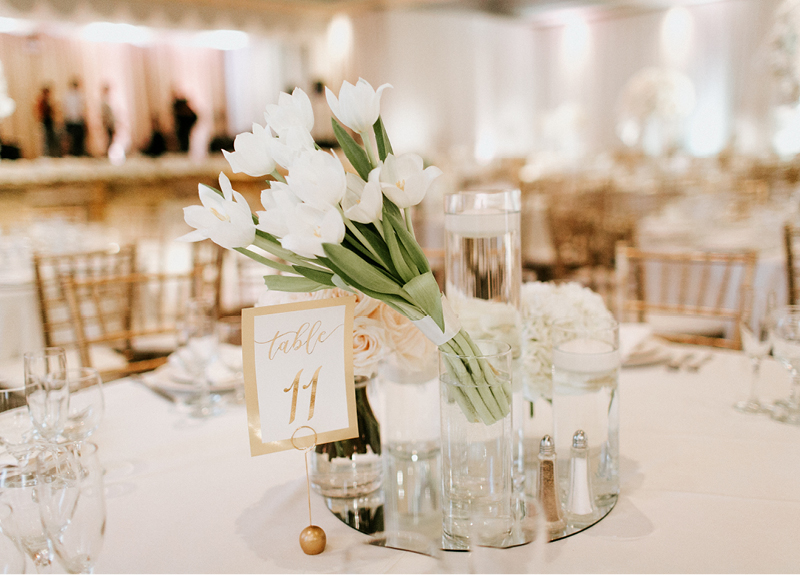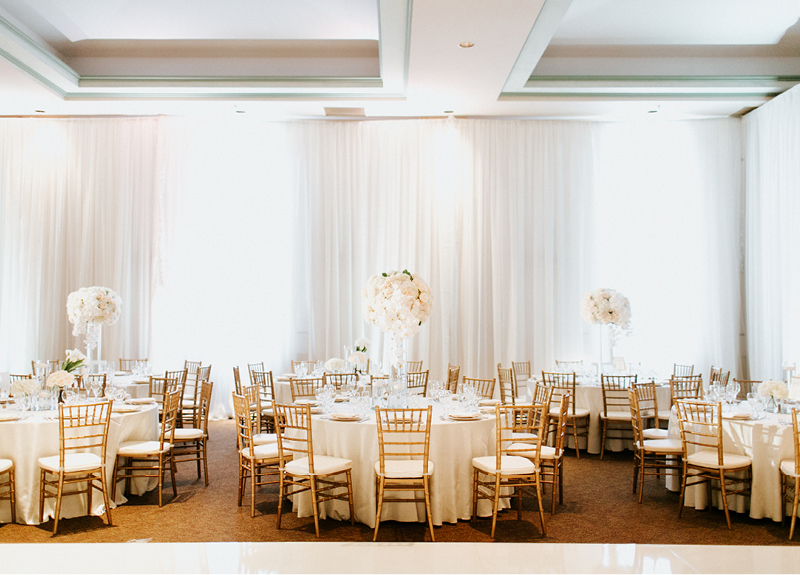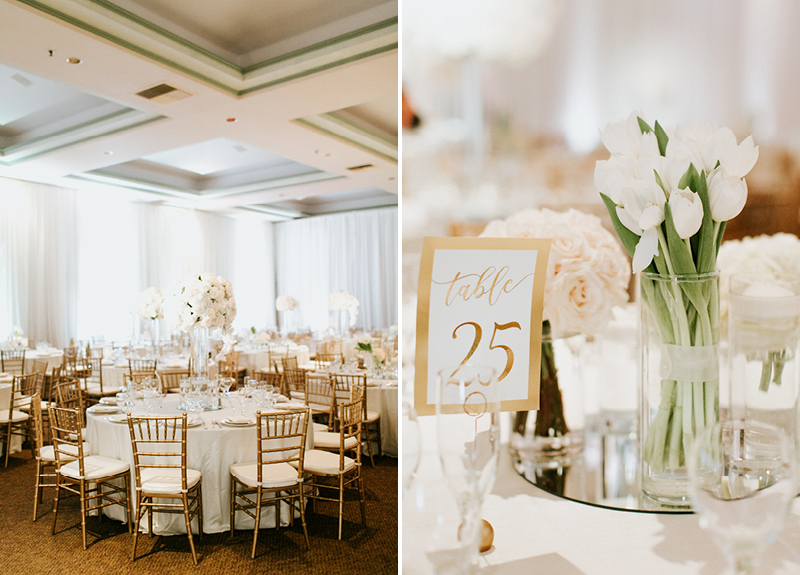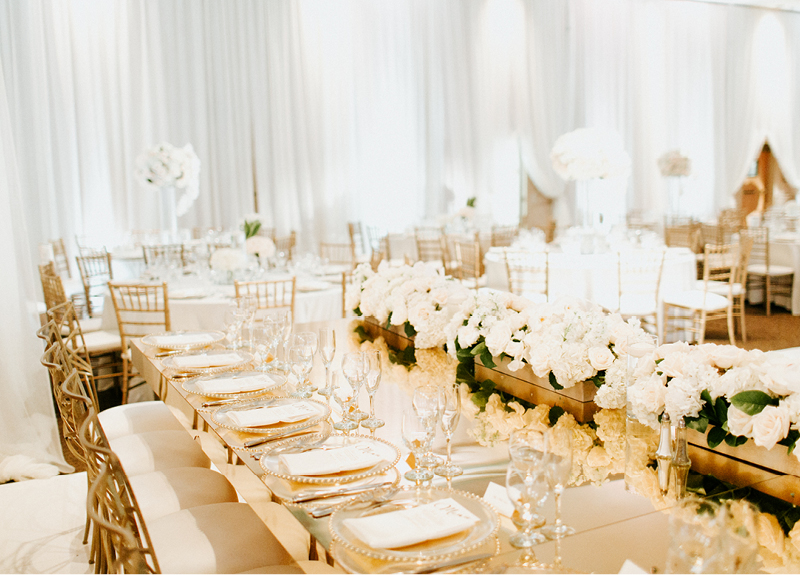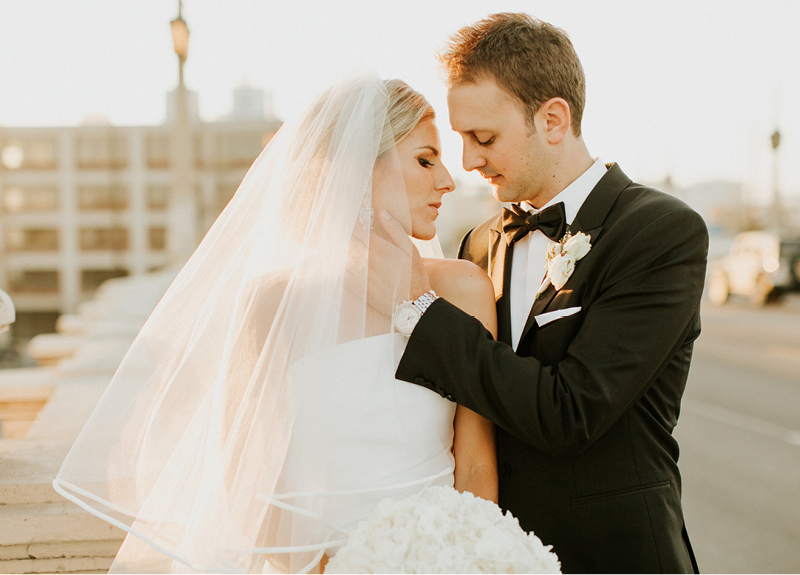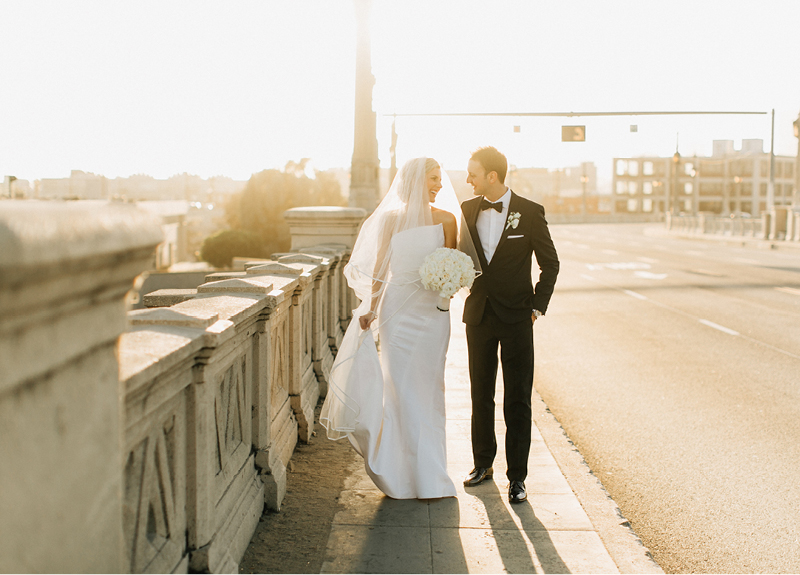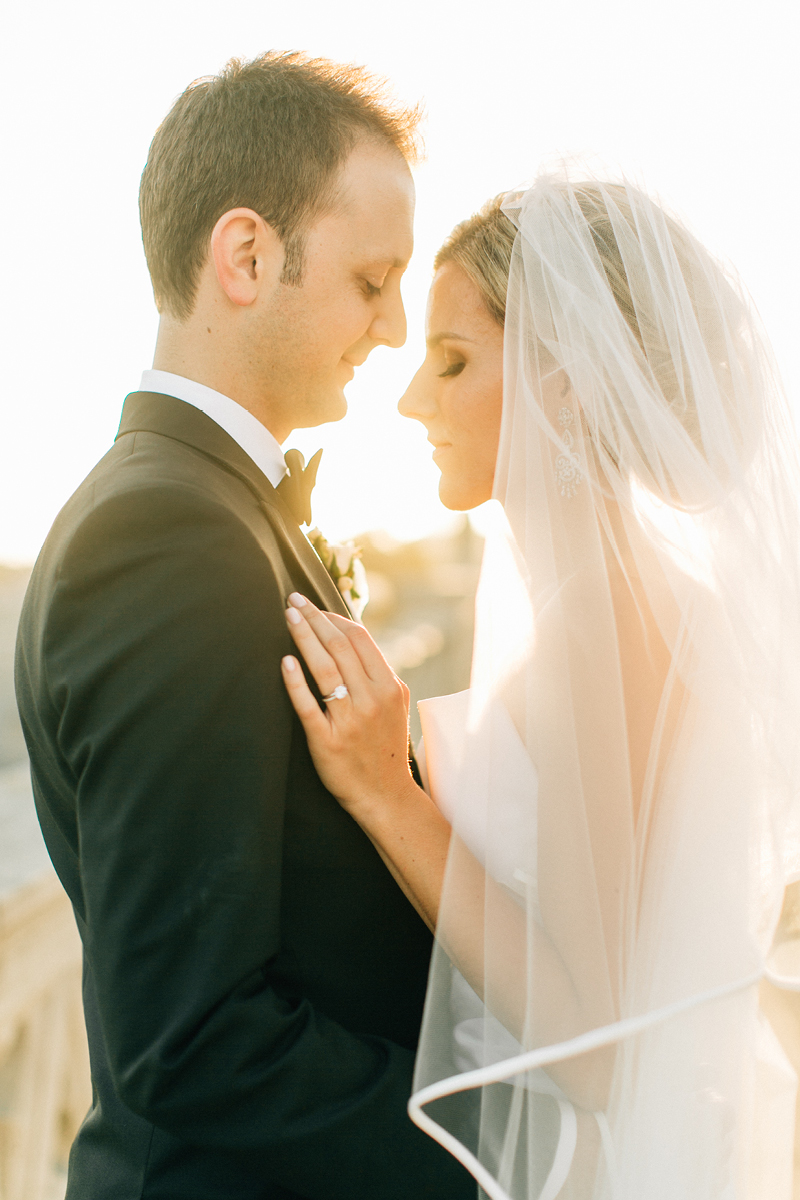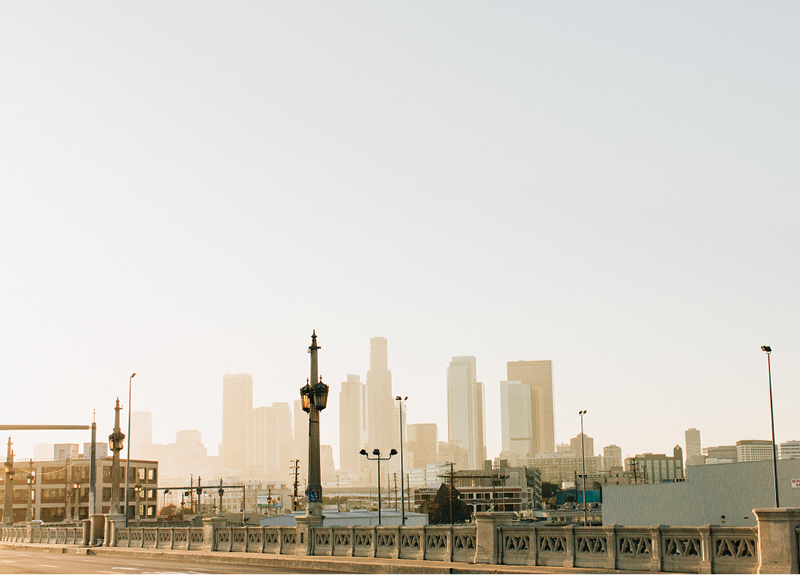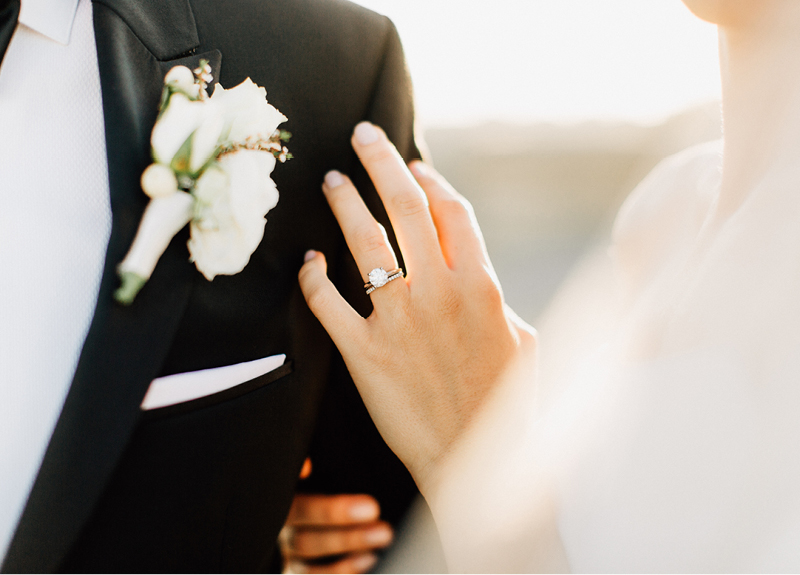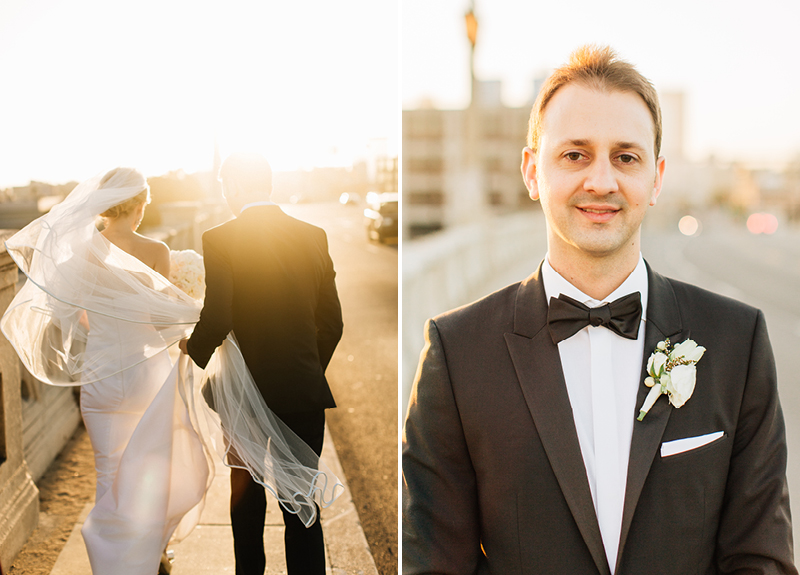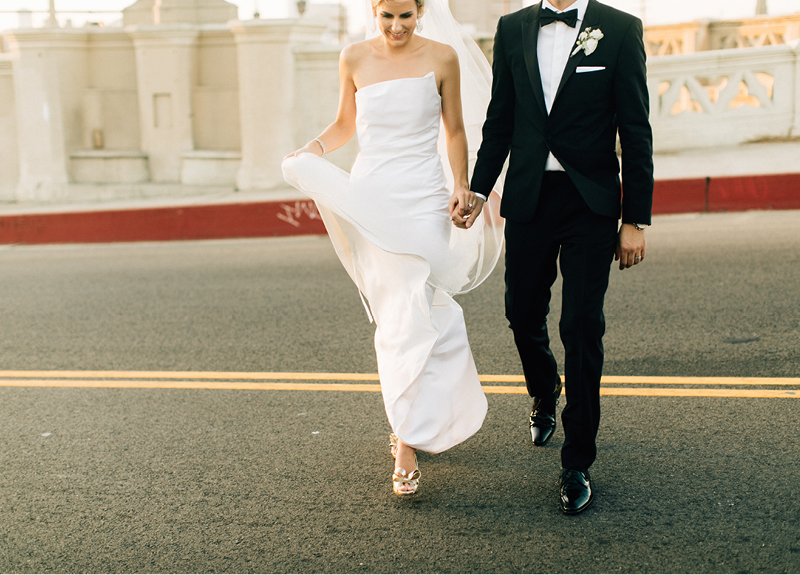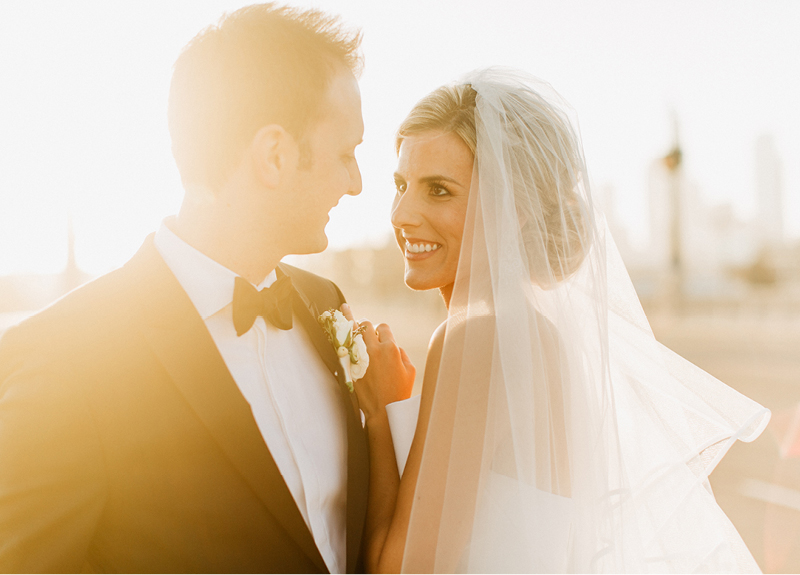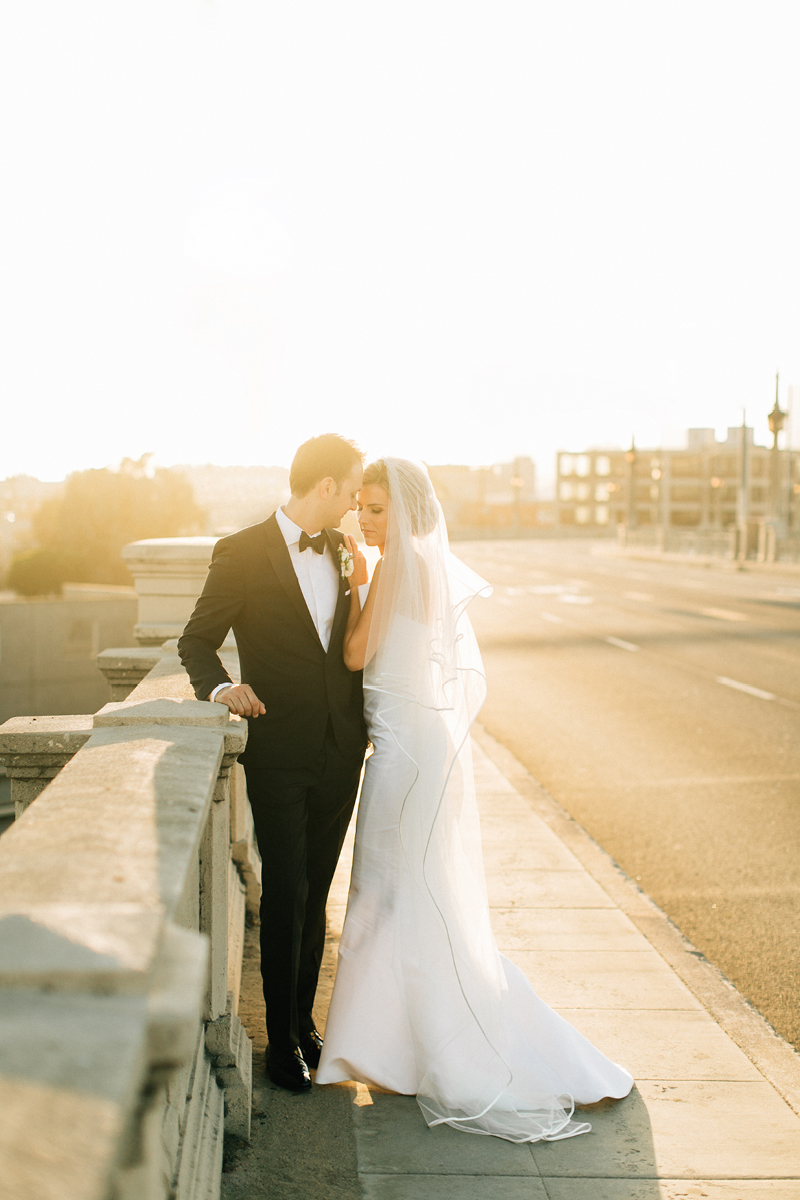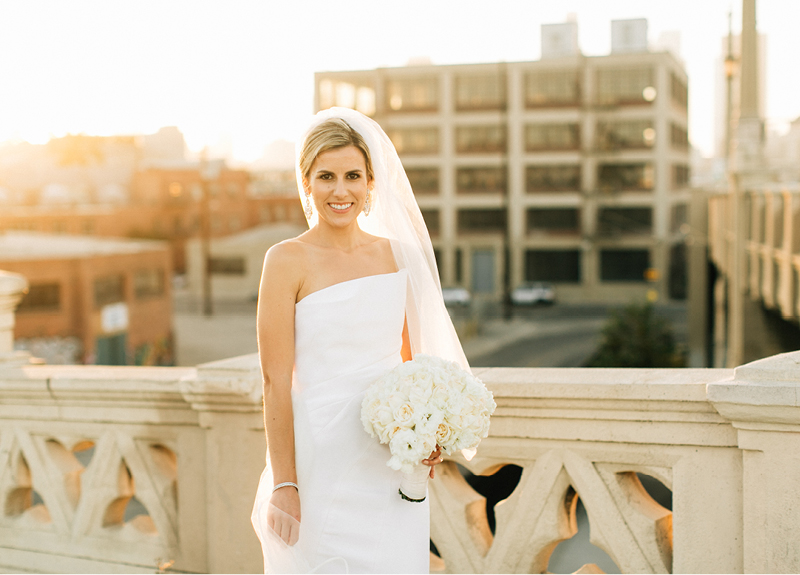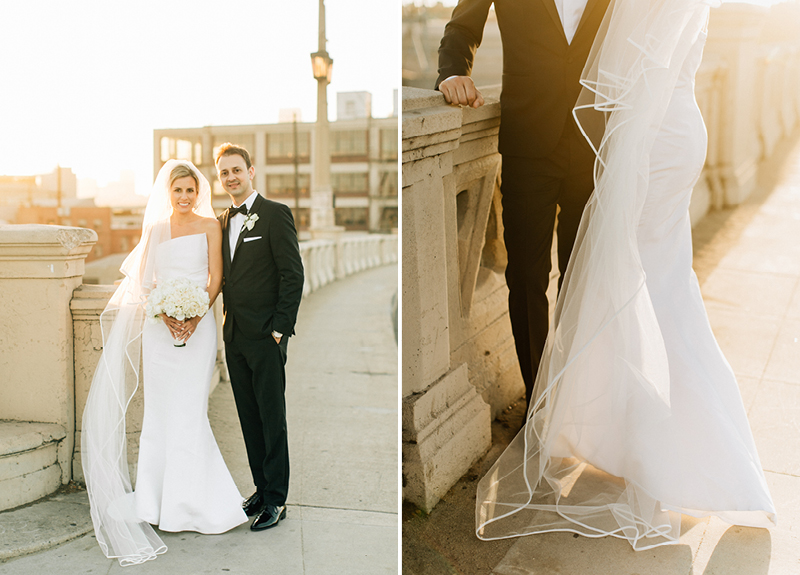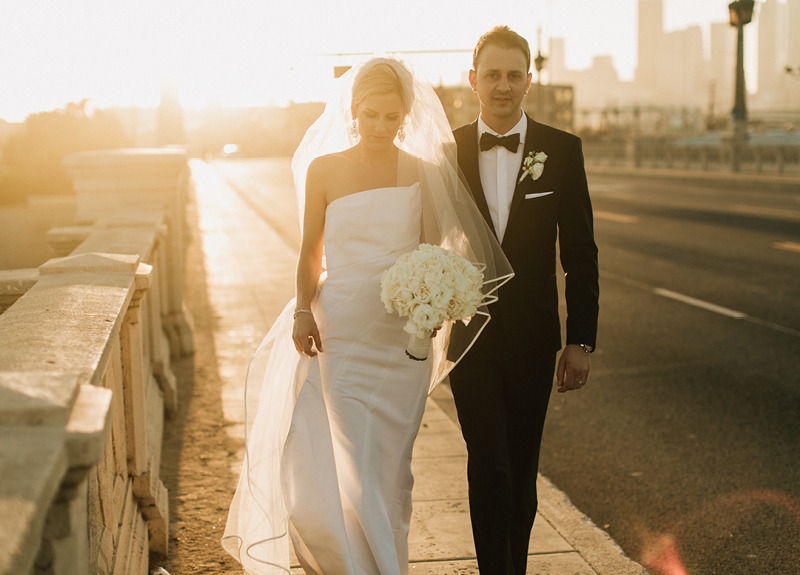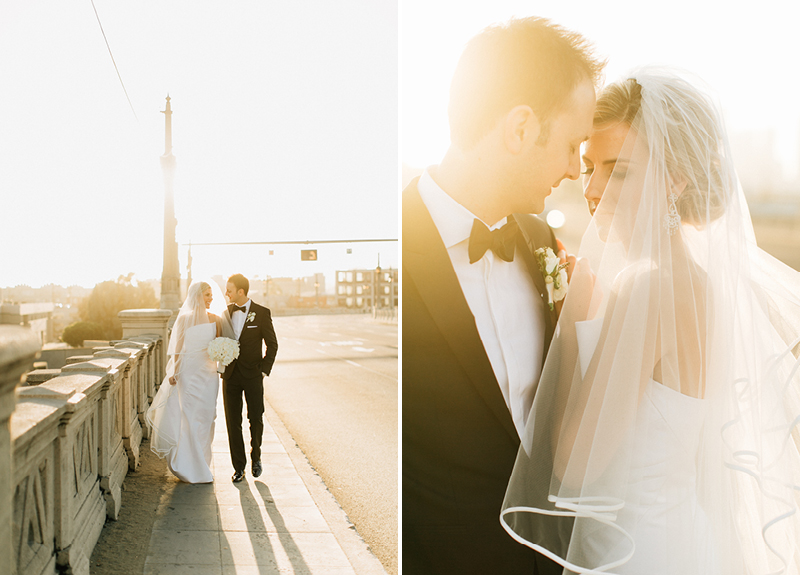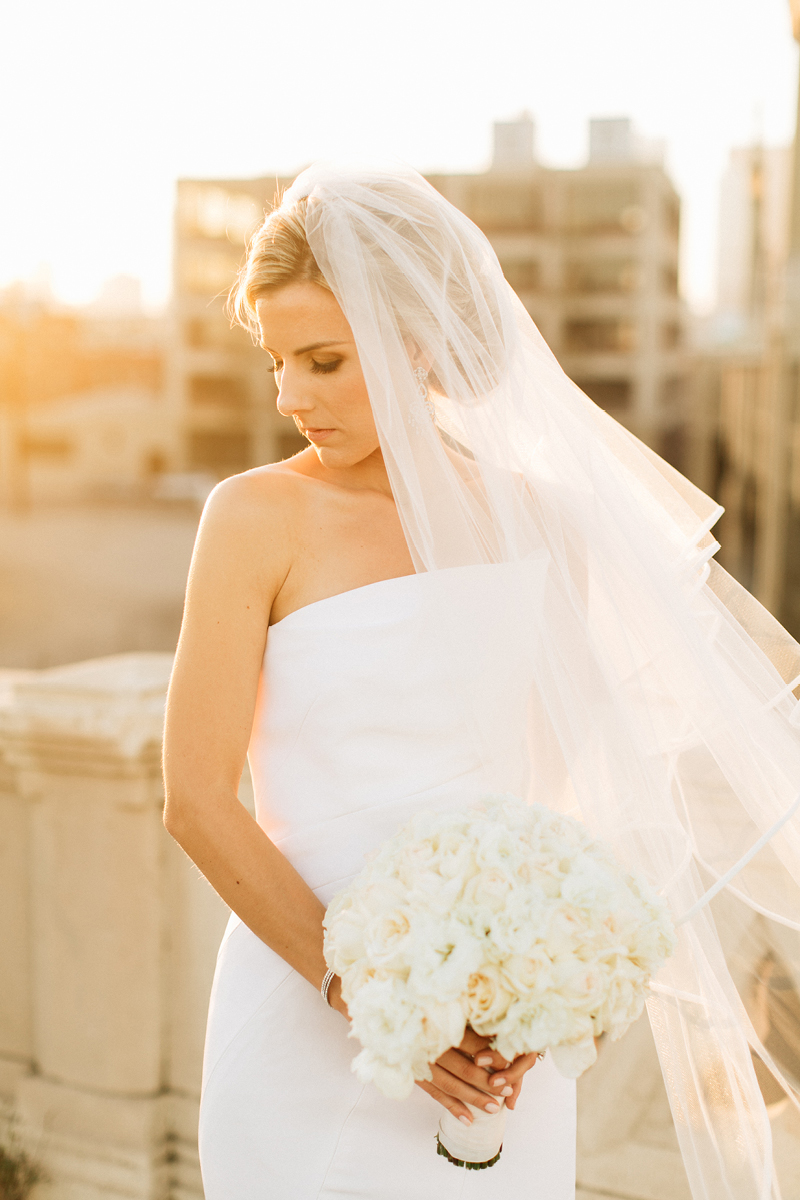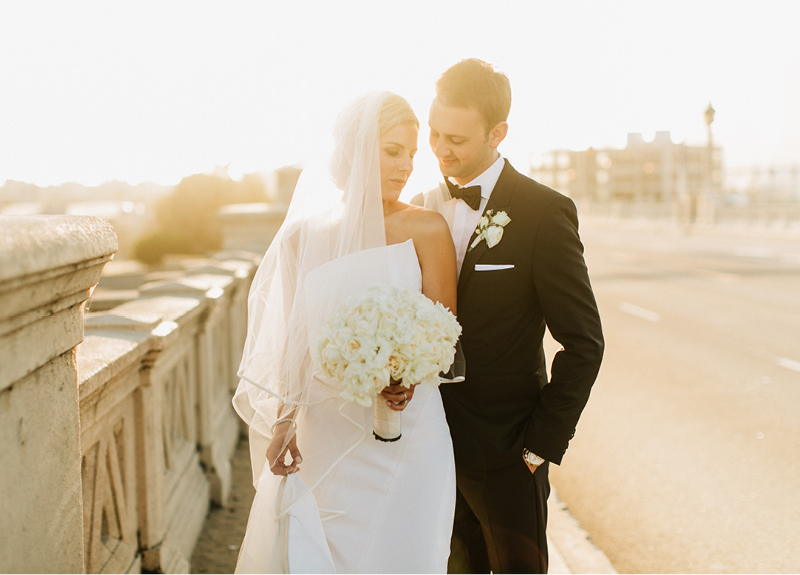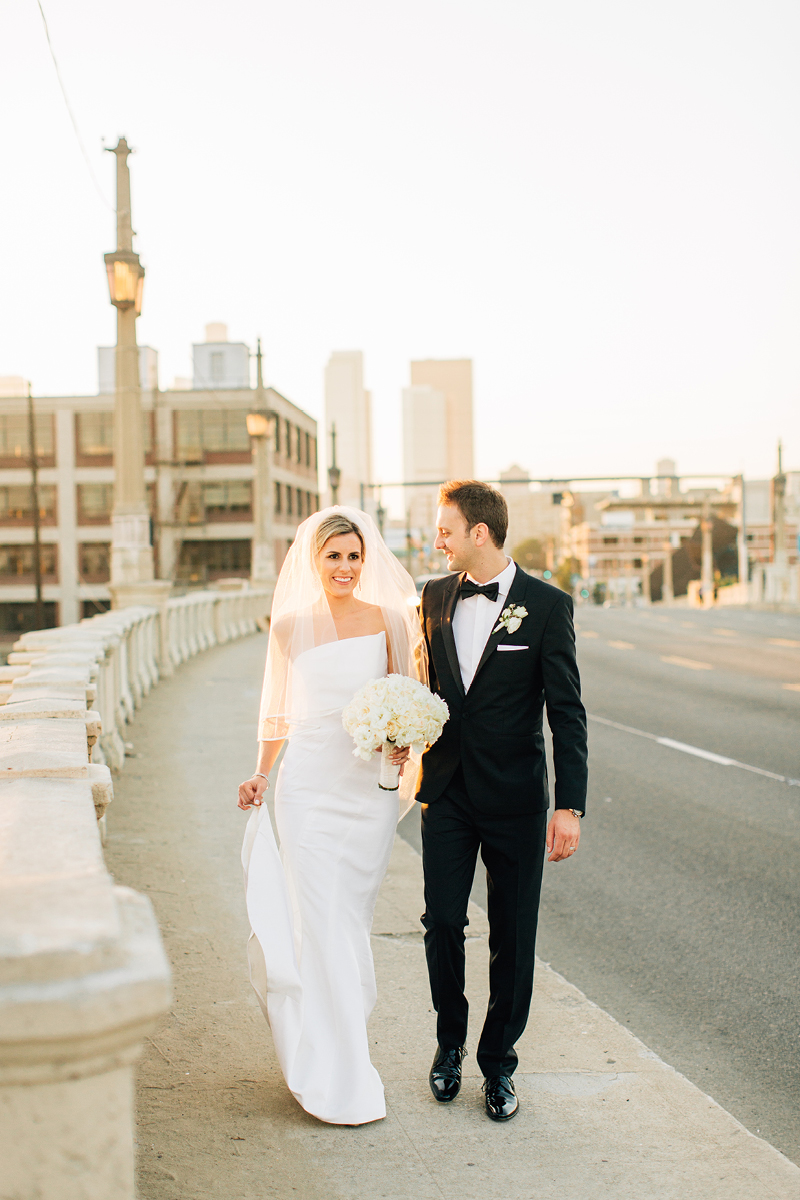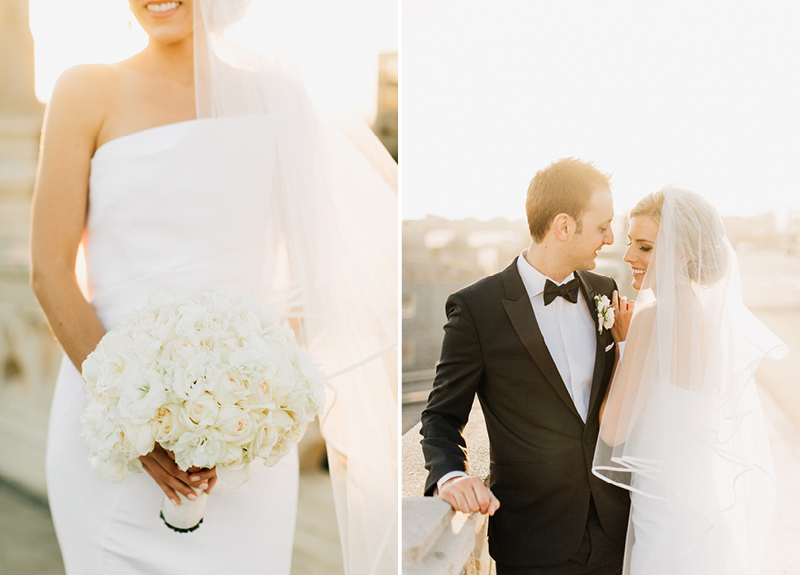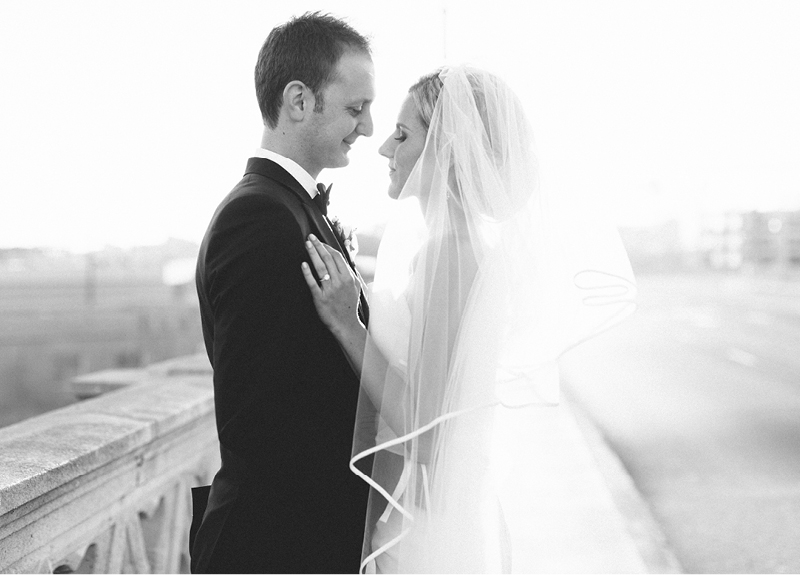 Downtown Los Angeles weddings seem to never leave me disappointed. In fact, if I could only shoot funky, urban weddings I would be just fine with that! Give me all that city grit paired with some pretty wedding attire, flowers, and sunshine. That right there is a great day in my book.
But back to this particular fantastic DTLA wedding! Mijo and Antonela were married on a warm, sunny day in September. We began the day downtown at the Level Lofts where the wedding party enjoyed a relaxing morning getting ready together. LA has really been building up downtown, which in turn has created a lot of new and modern locations for couples to use for getting ready spots and for guests to stay after the wedding is over. Using Air Bnb to find getting ready locations has been a great option for my clients and they end up getting so much more space than they would with a typical hotel (and way more stylish!).
After everyone was ready we jumped in a party bus and headed over to the Broad Museum for wedding party and family portraits. It's always a challenge and a treat to be out in public with a wedding group. On one hand it's hard to maneuver such a big group of people all at once, but it's been my experience that strangers are so kind and willing to accommodate us when they see the bride and groom. It makes me so happy to witness people's genuine excitement for others on their wedding day!
Antonela and Mijo's ceremony took place at the beautiful St. Anthony's Croatian Church. I primarily find myself documenting outdoor weddings and ceremonies but let me just say the inside of this church was majestic and a blast to photograph in. I couldn't have asked for a better white interior and intricate yet subtle details throughout. I also learned that most of Mijo and Antonela's friends and family had also been married in that church so it was a very special place for them to become husband and wife. As soon as the ceremony concluded the bride and groom wanted to do some golden hour portraits so we popped over to a nearby bridge to snag some final photos of the newly married couple! The rest of the day was spent at the venue located next door to the church for cocktail hour and the reception where everyone ate, drank, and danced the night away!
SEE OTHER DOWNTOWN LOS ANGELES WEDDINGS Save
Save
Save