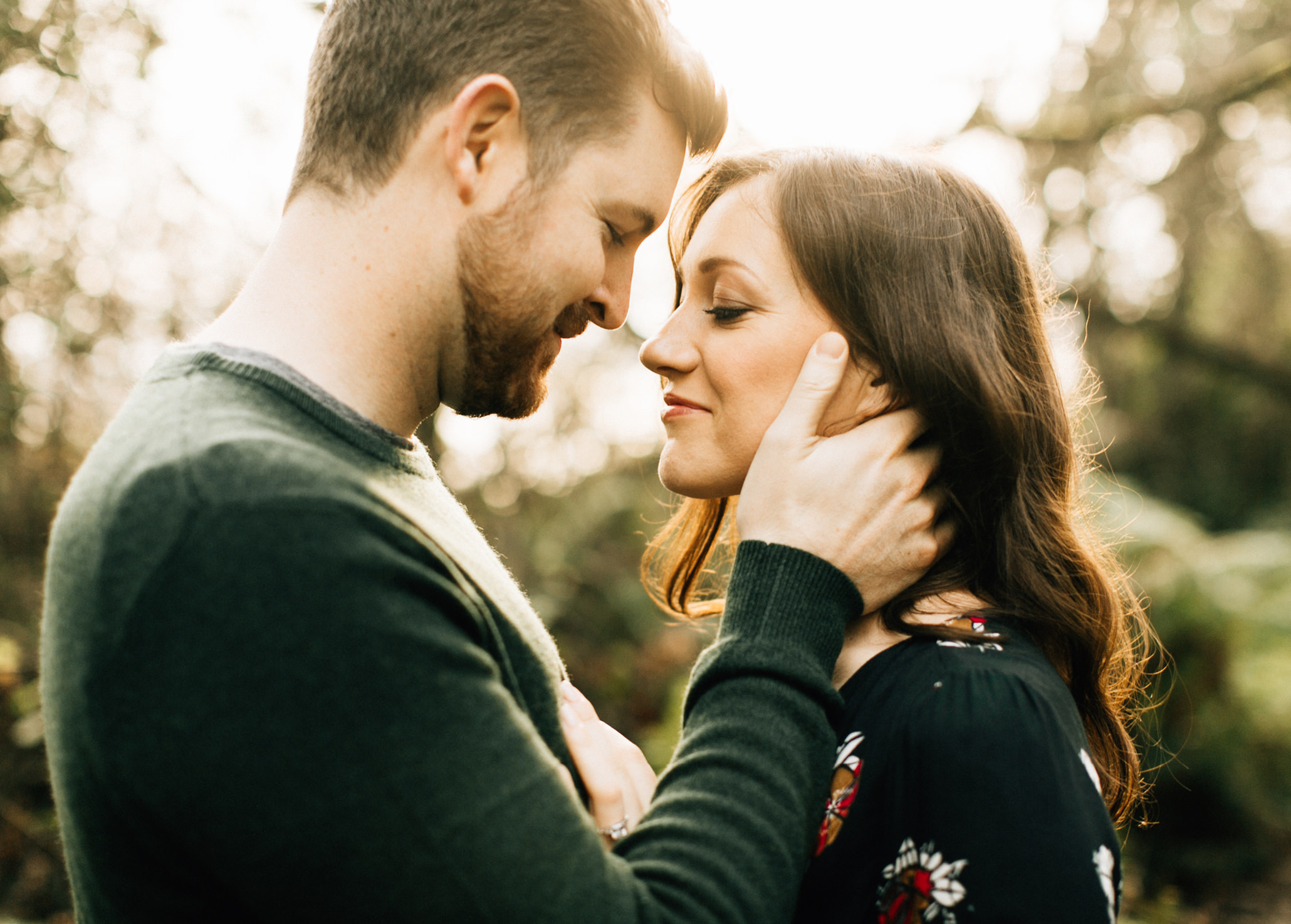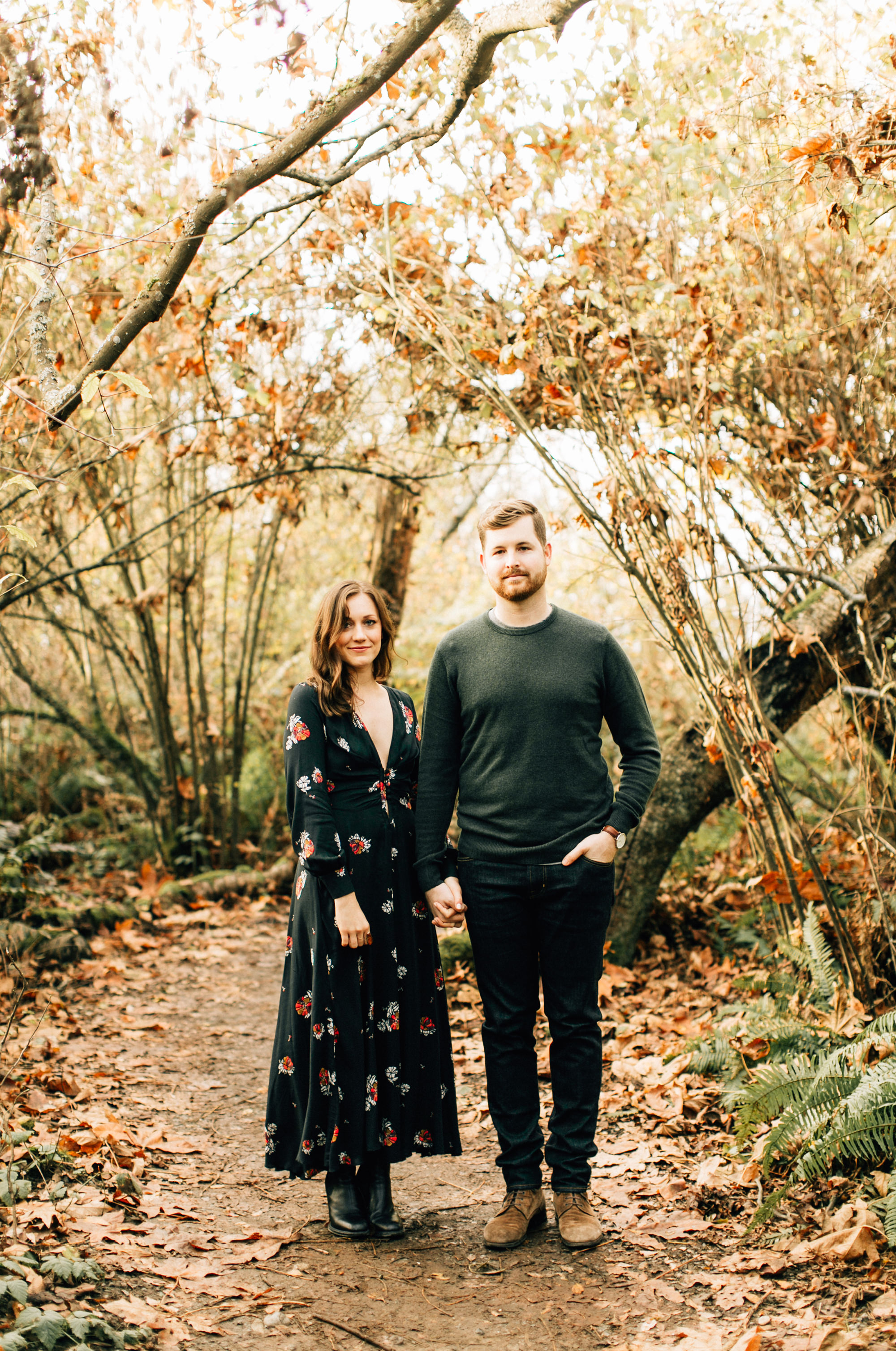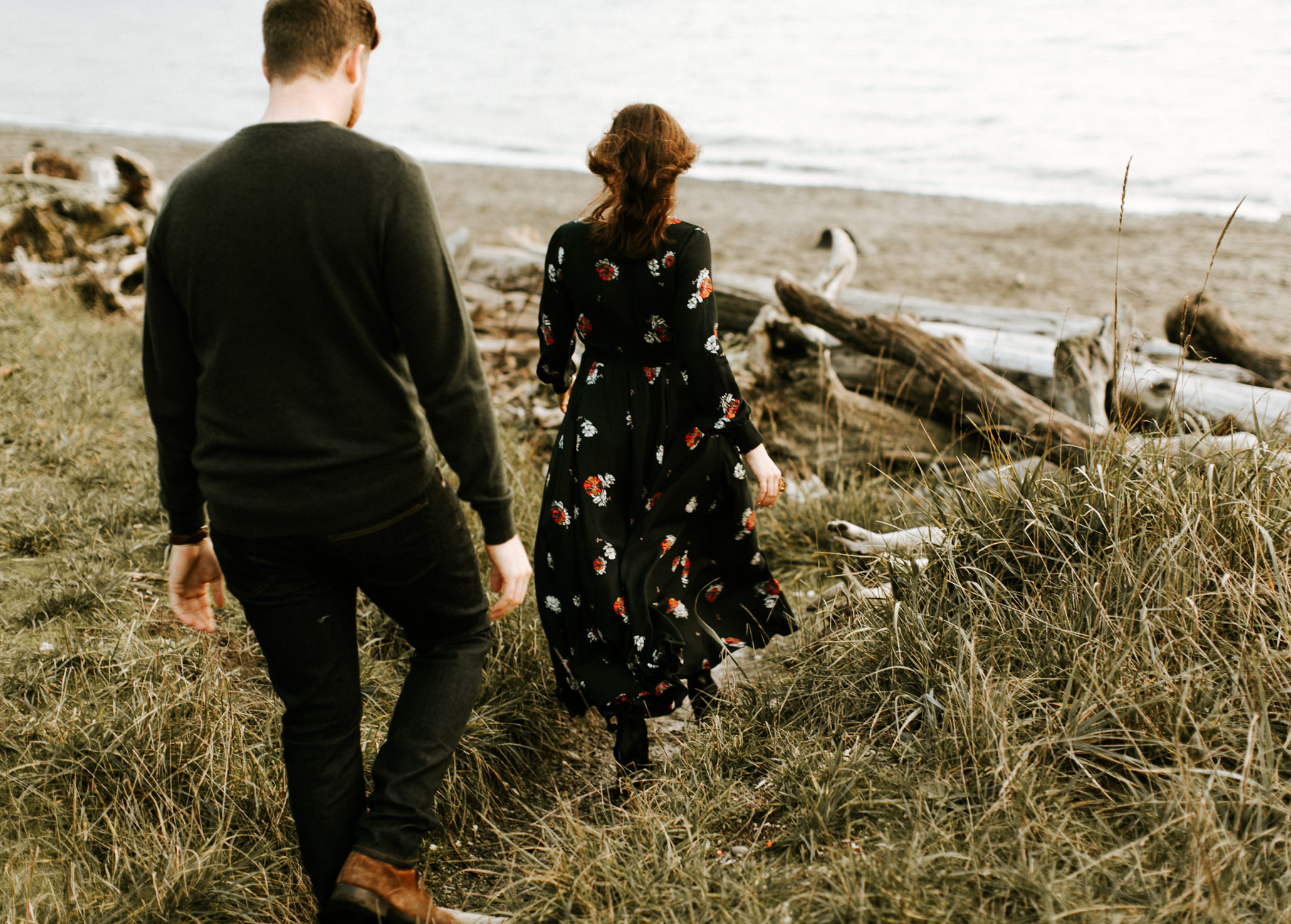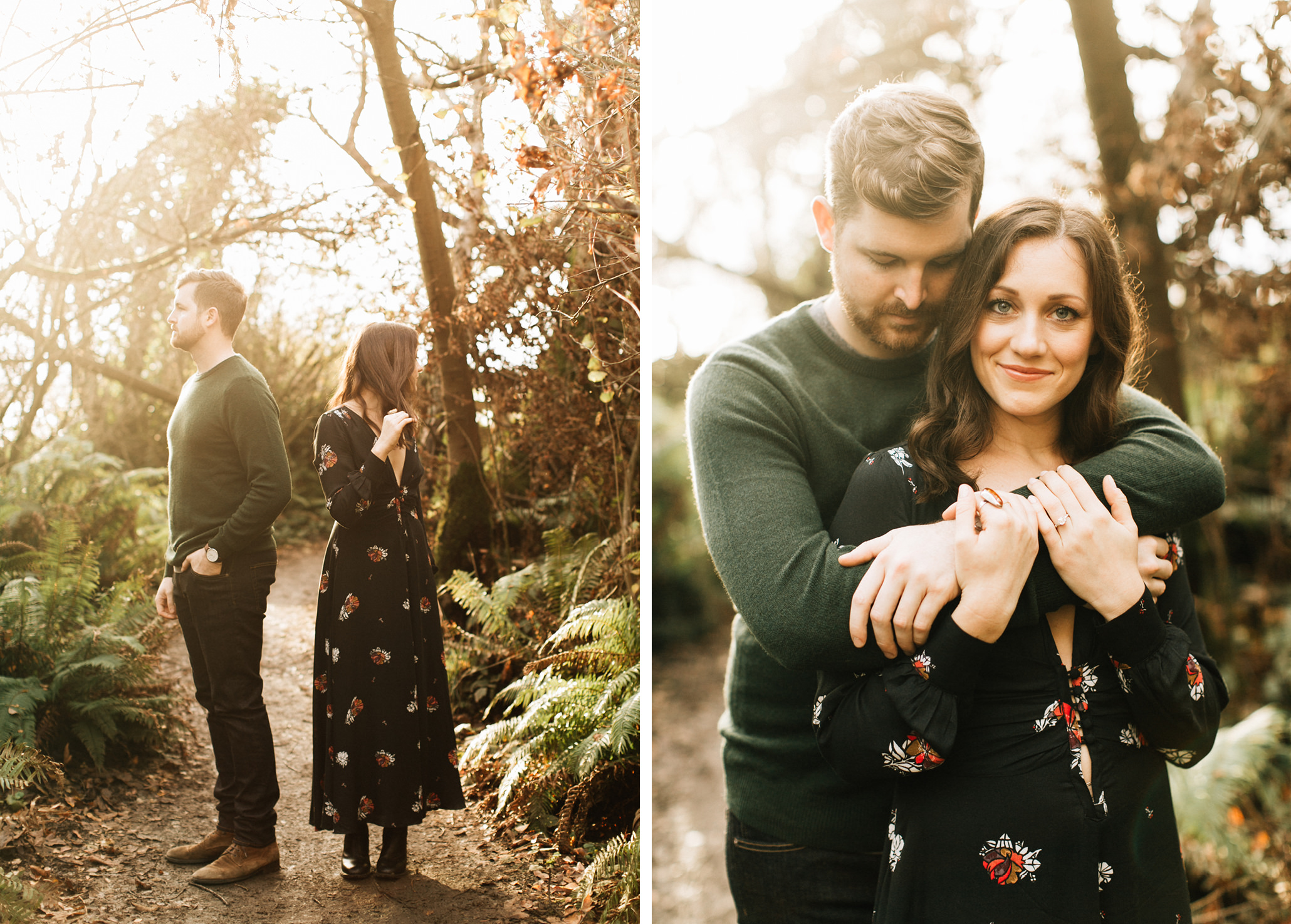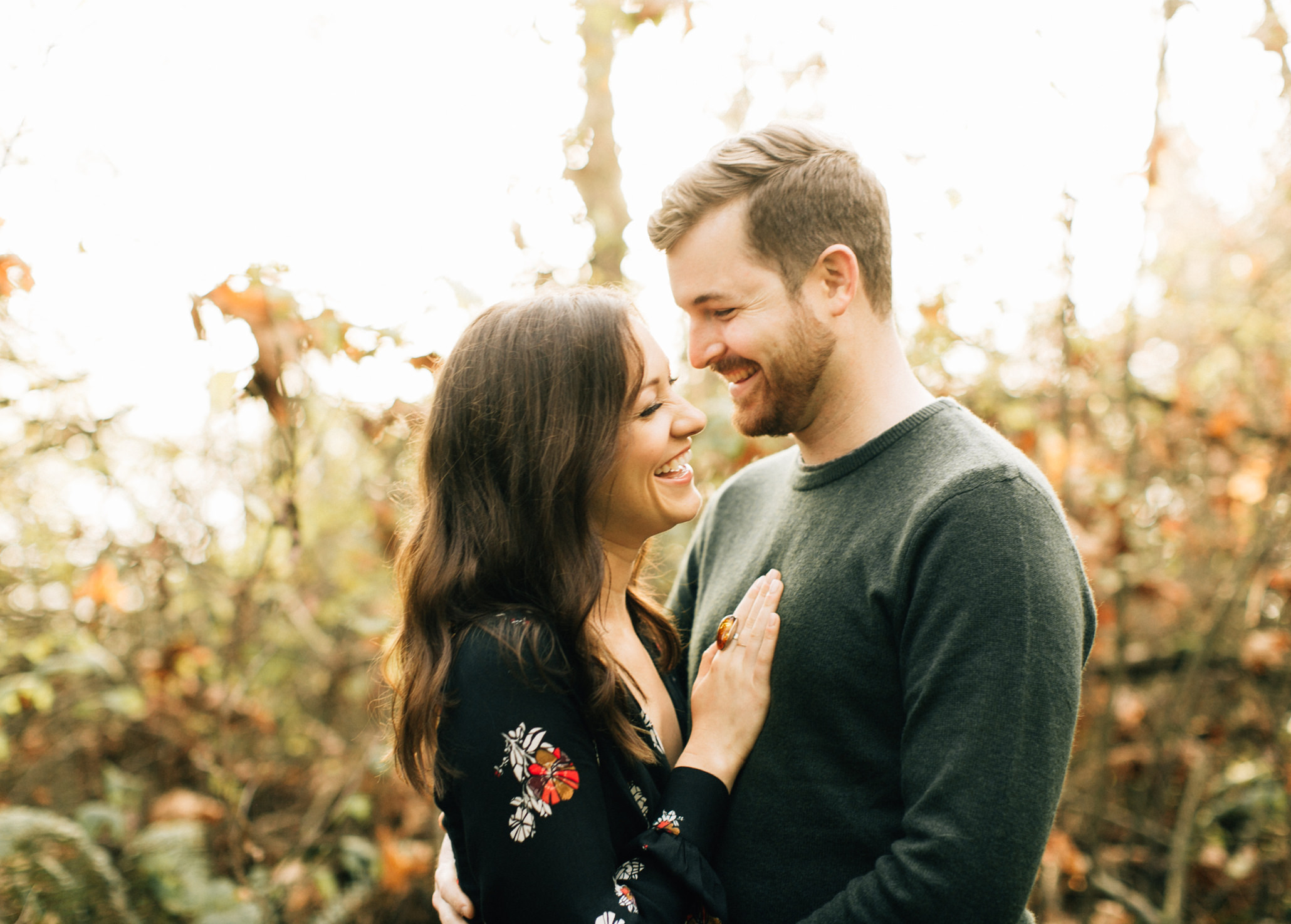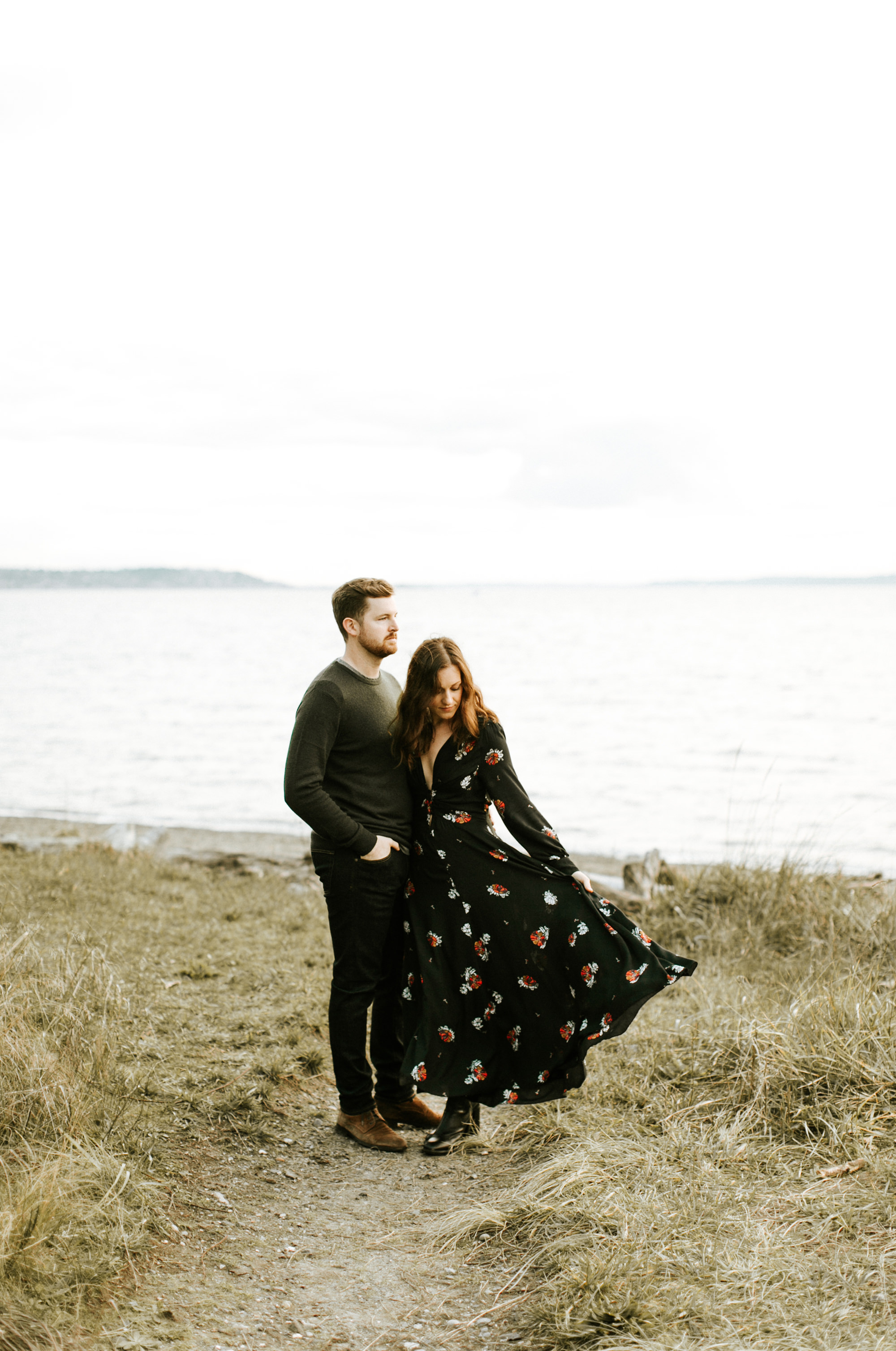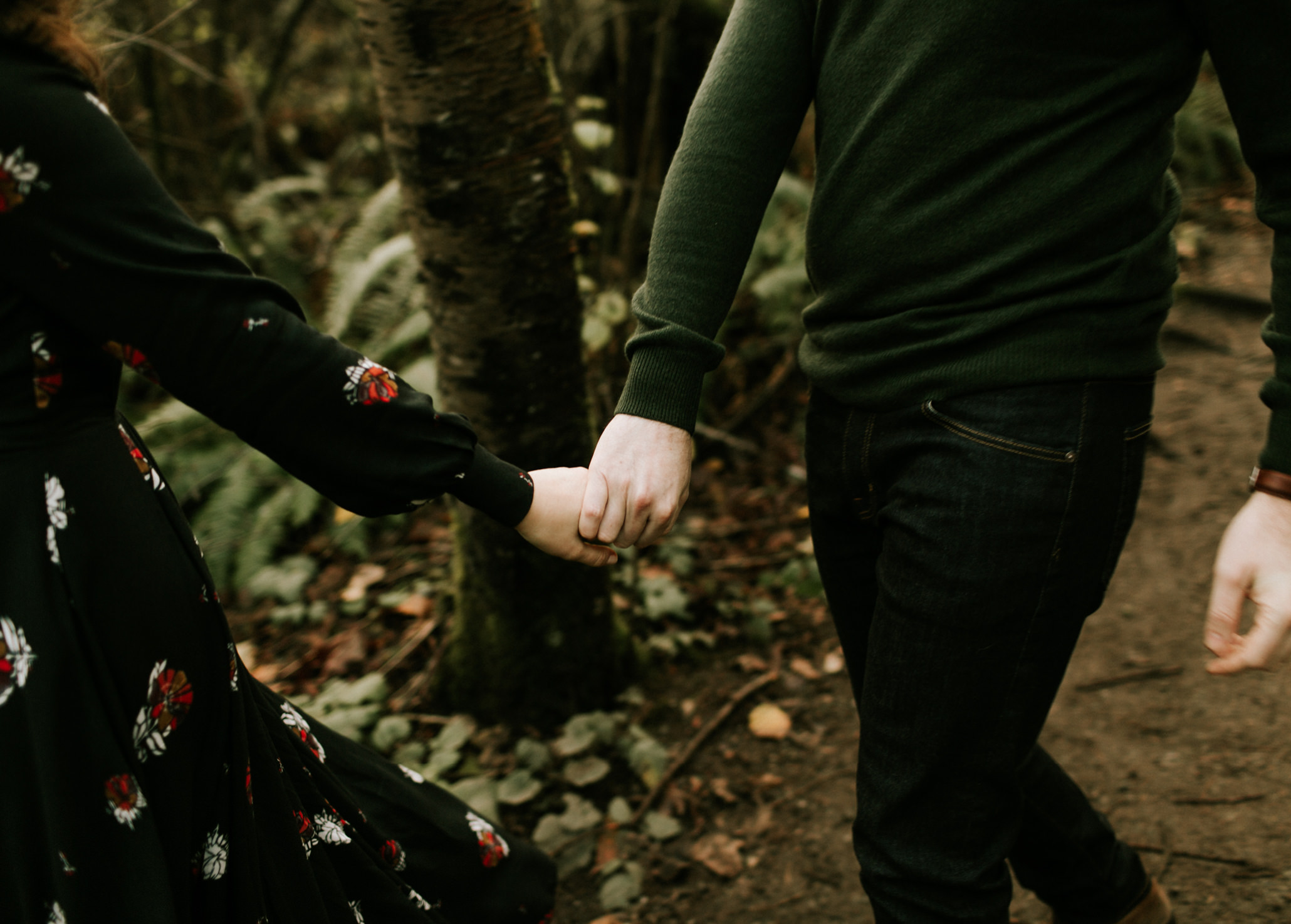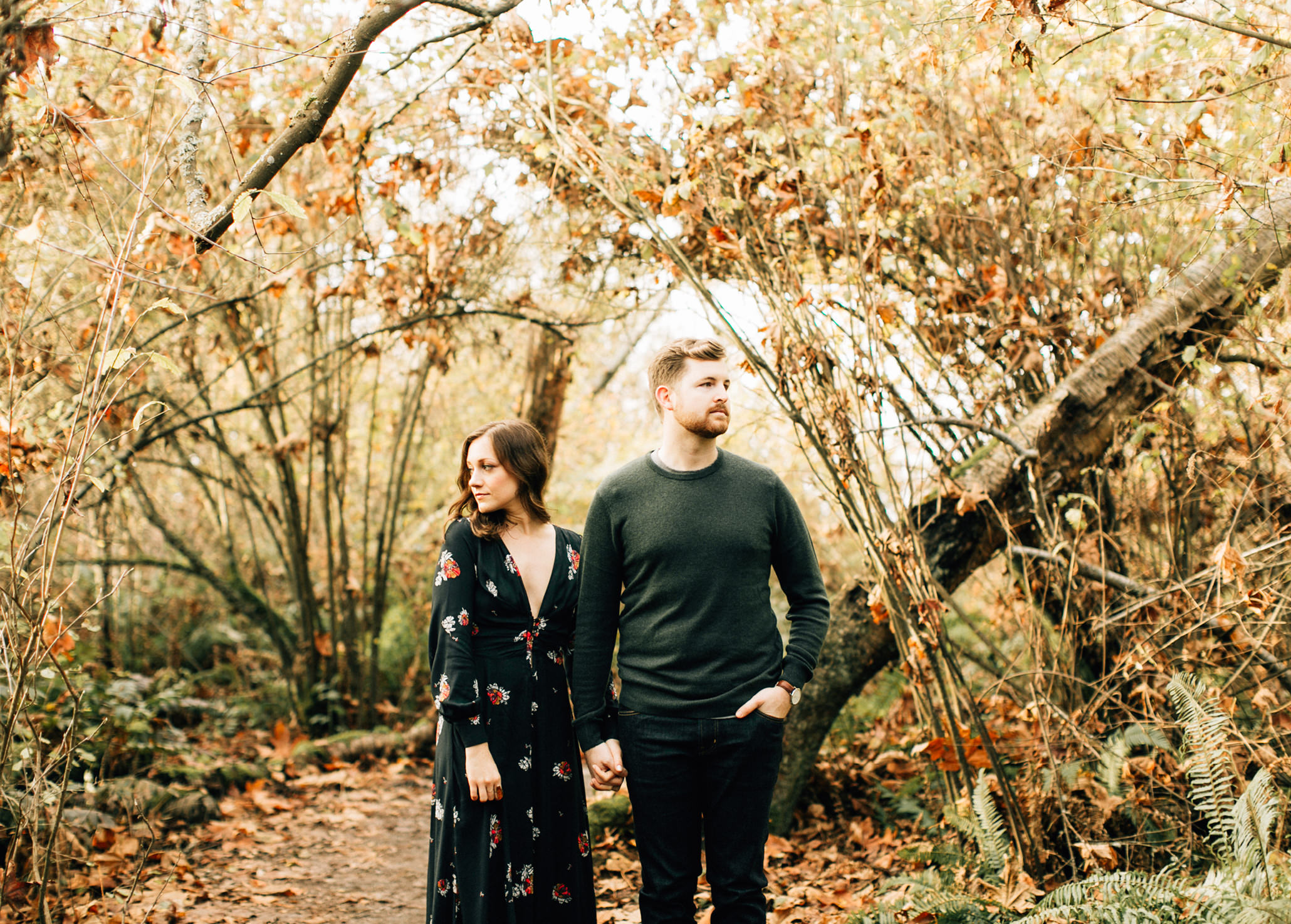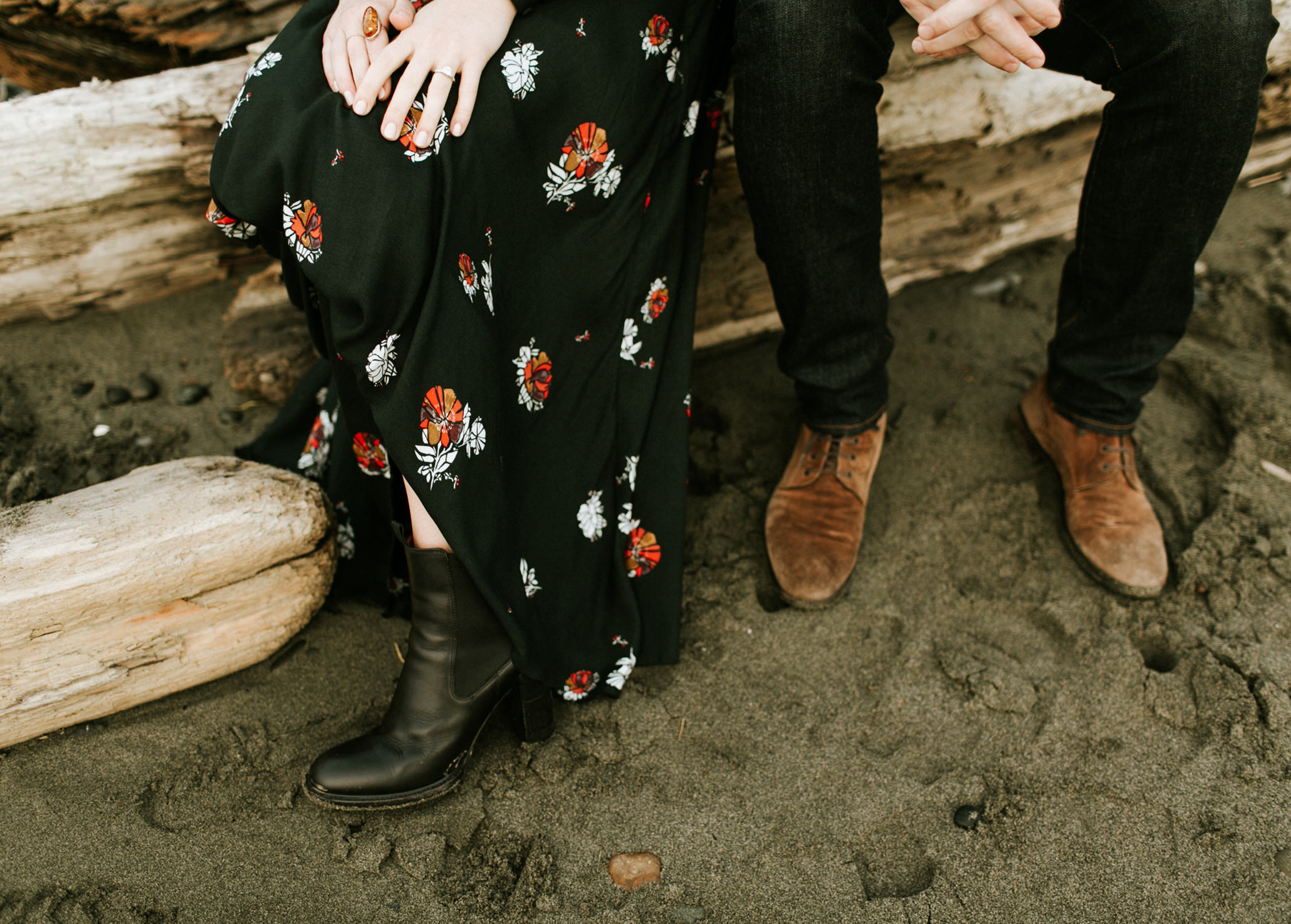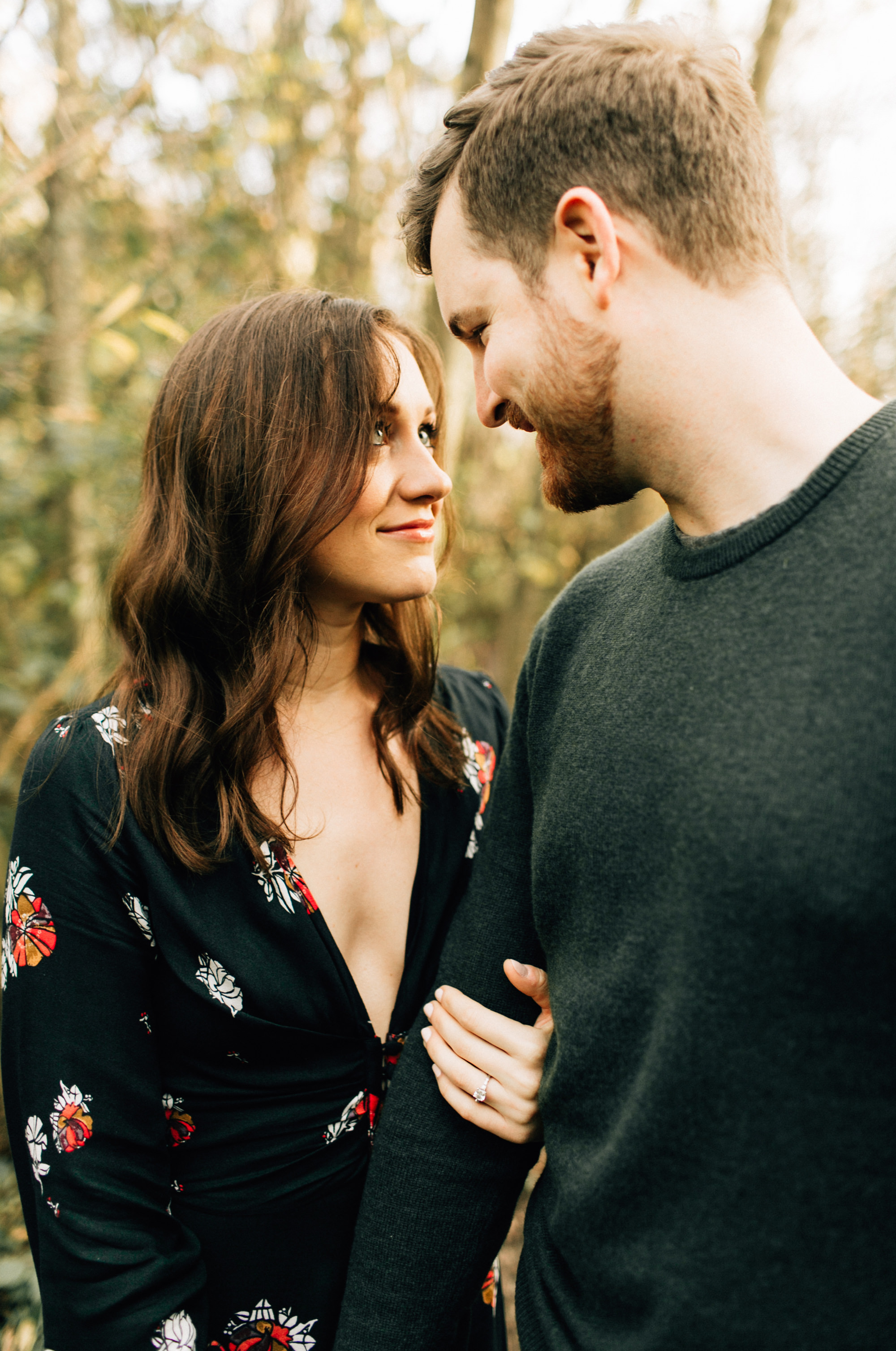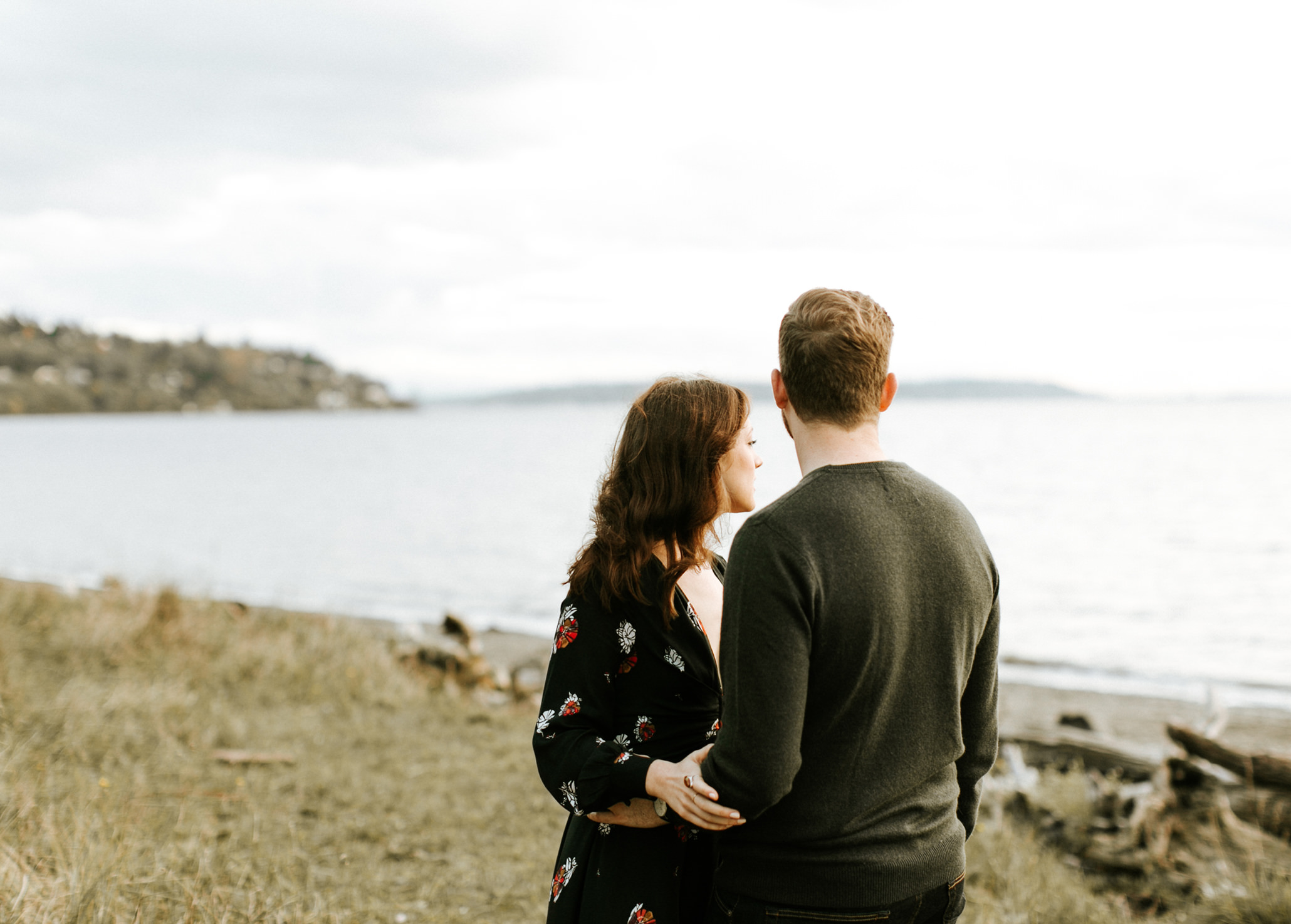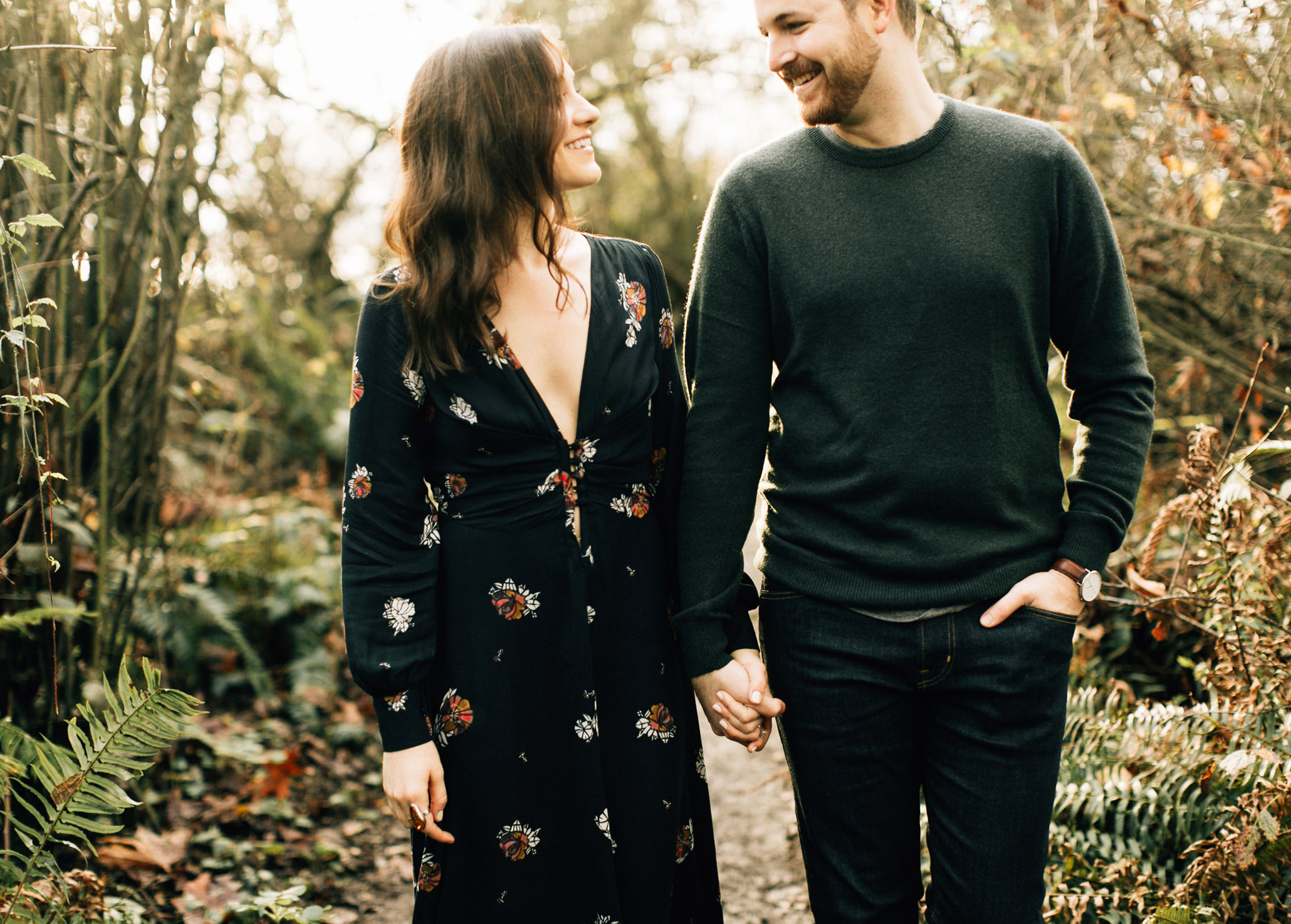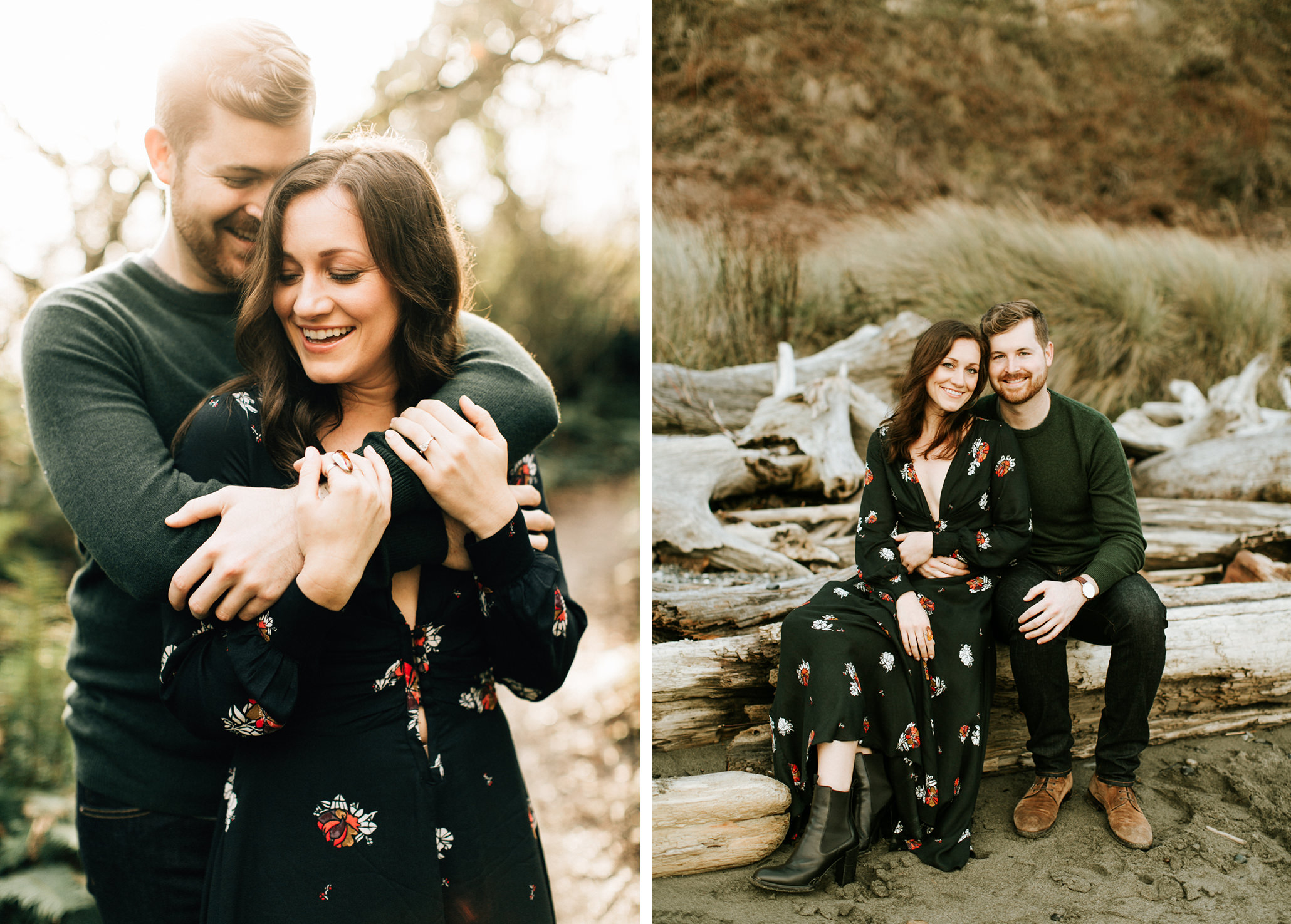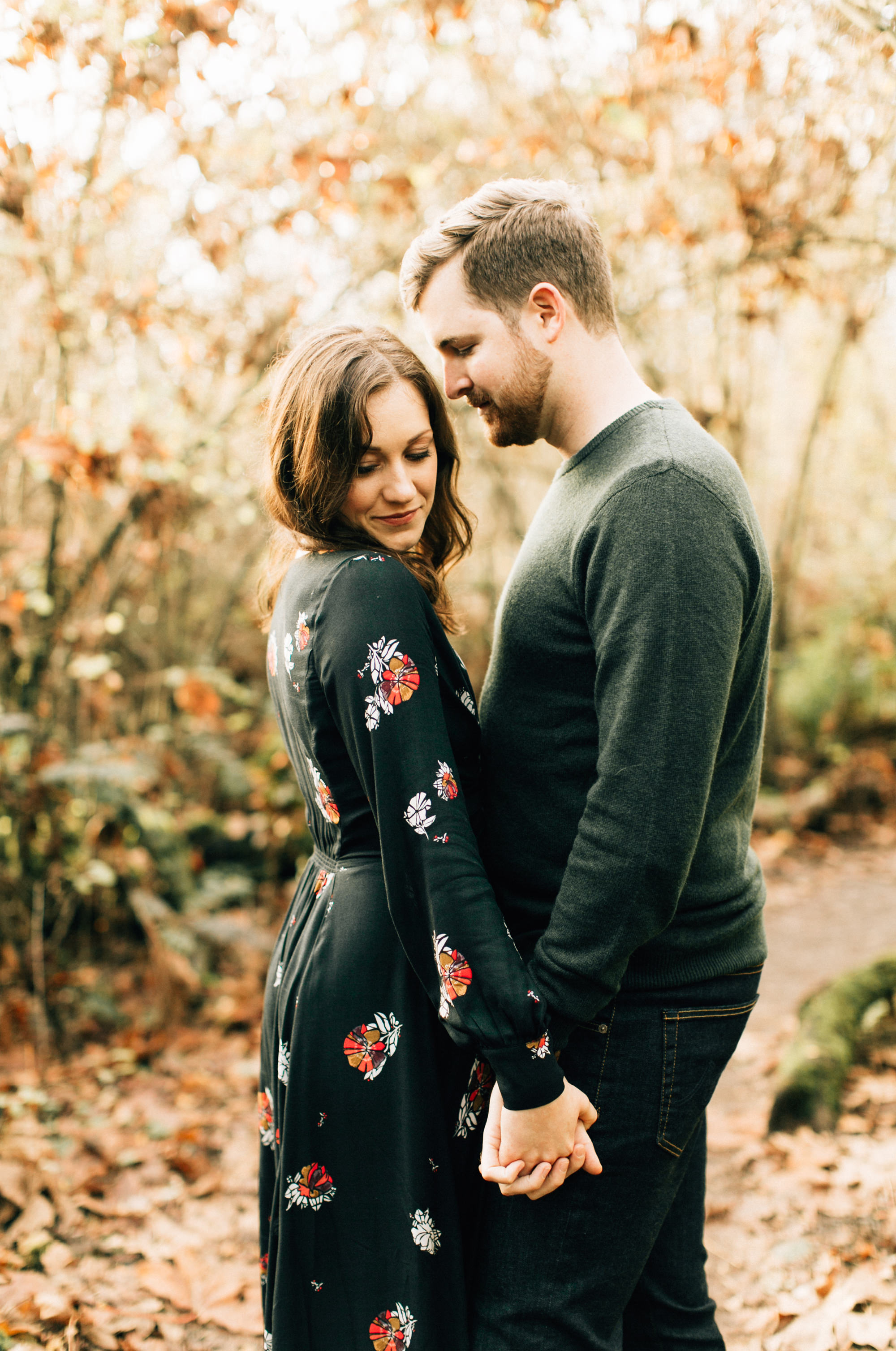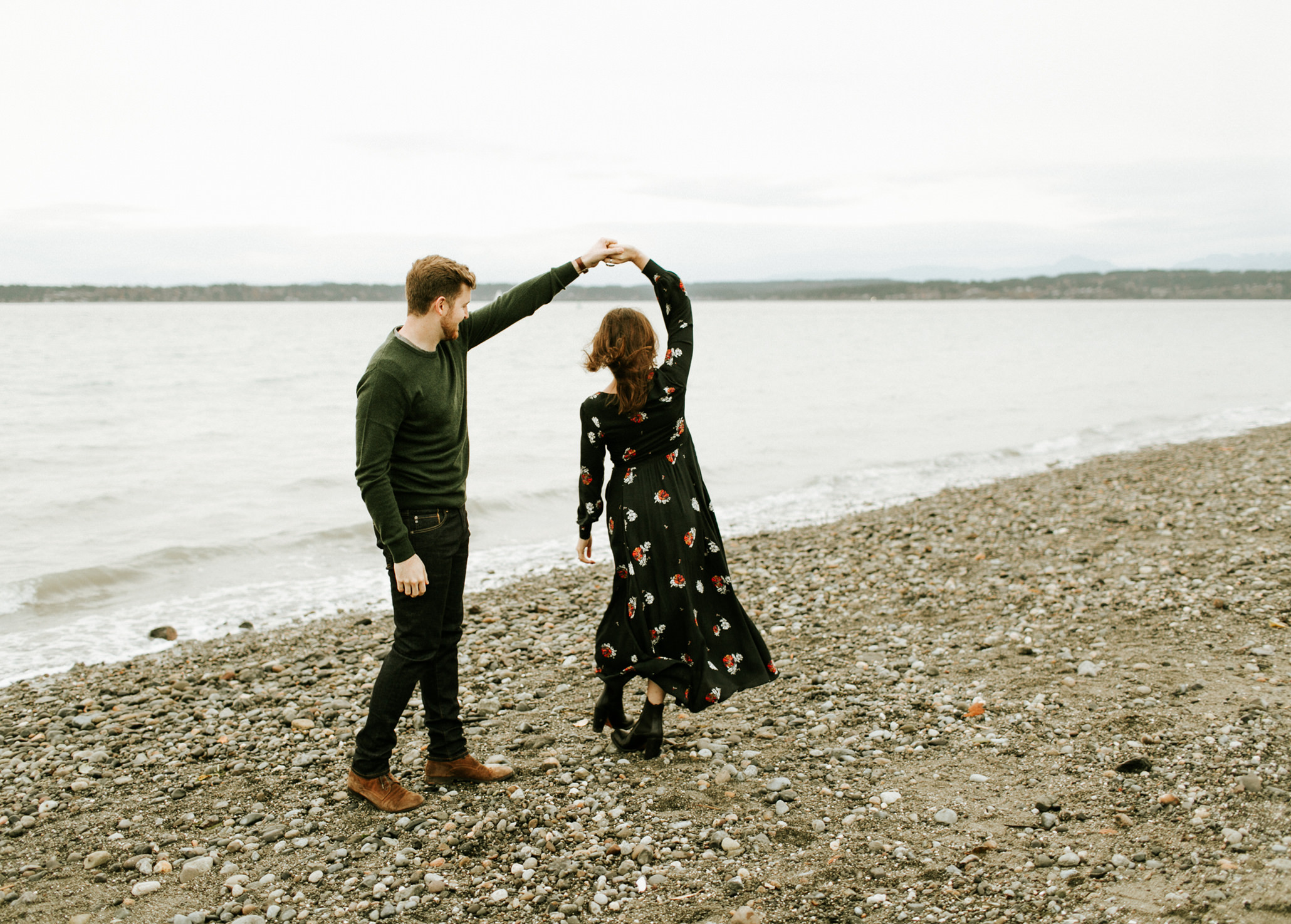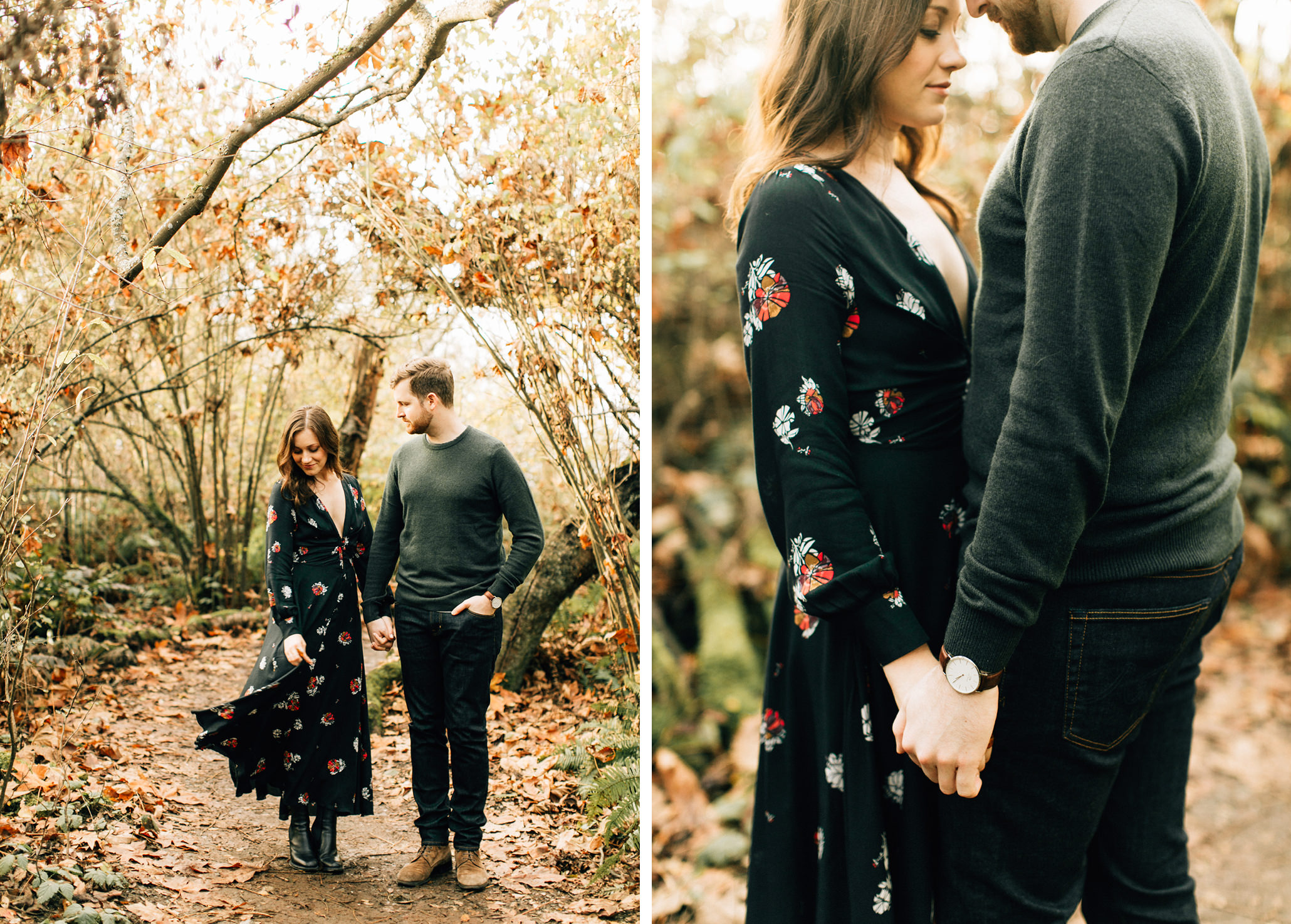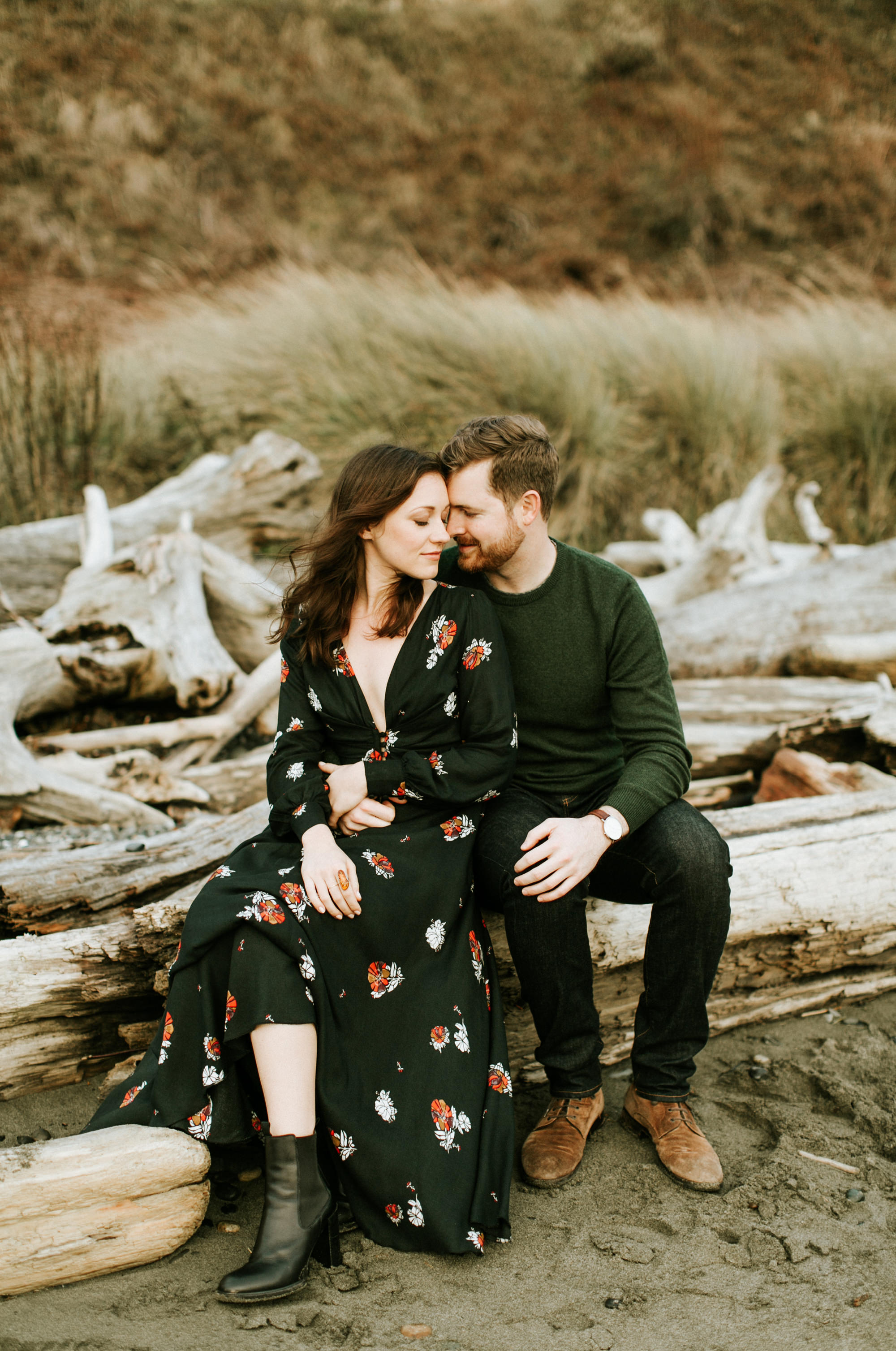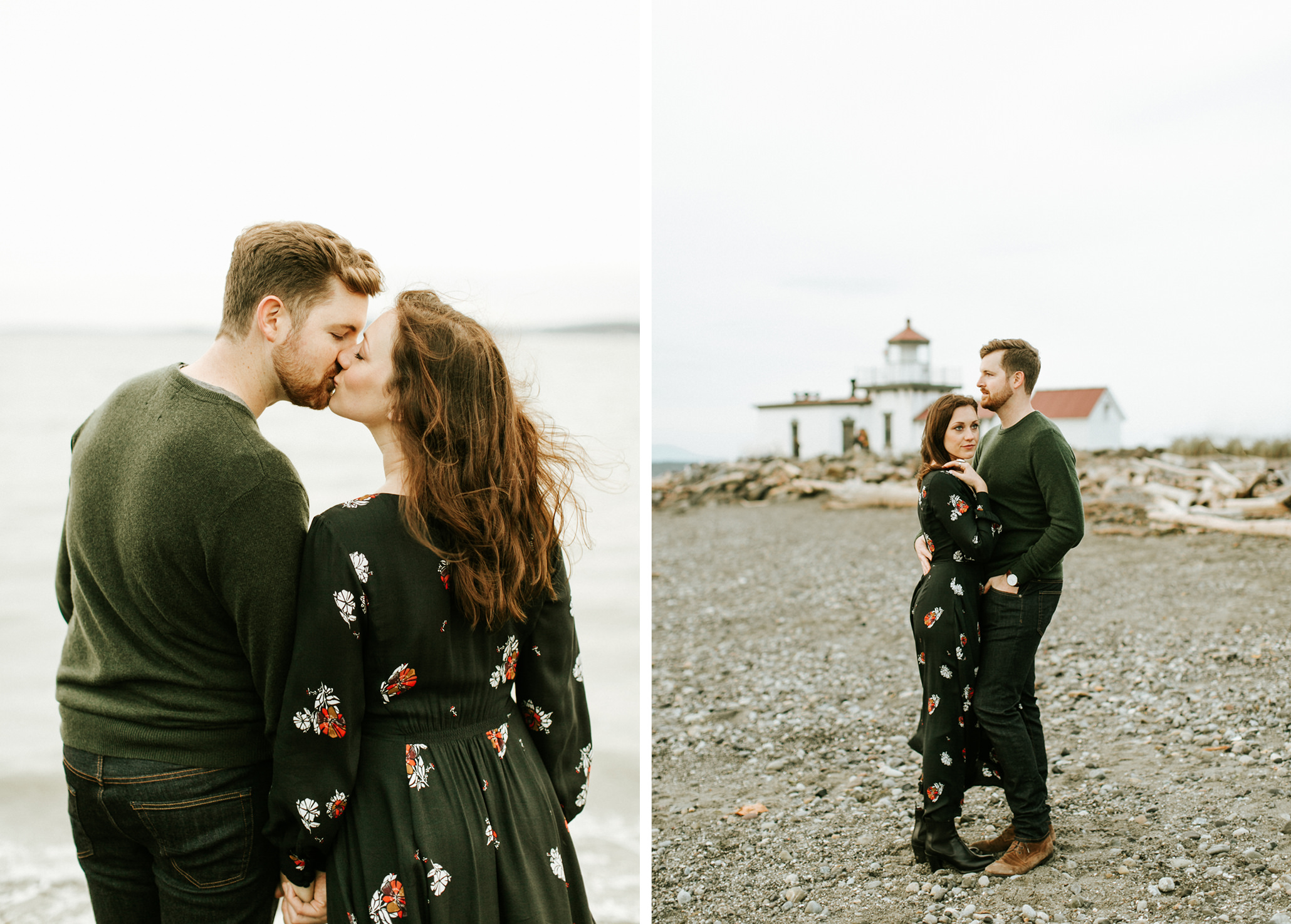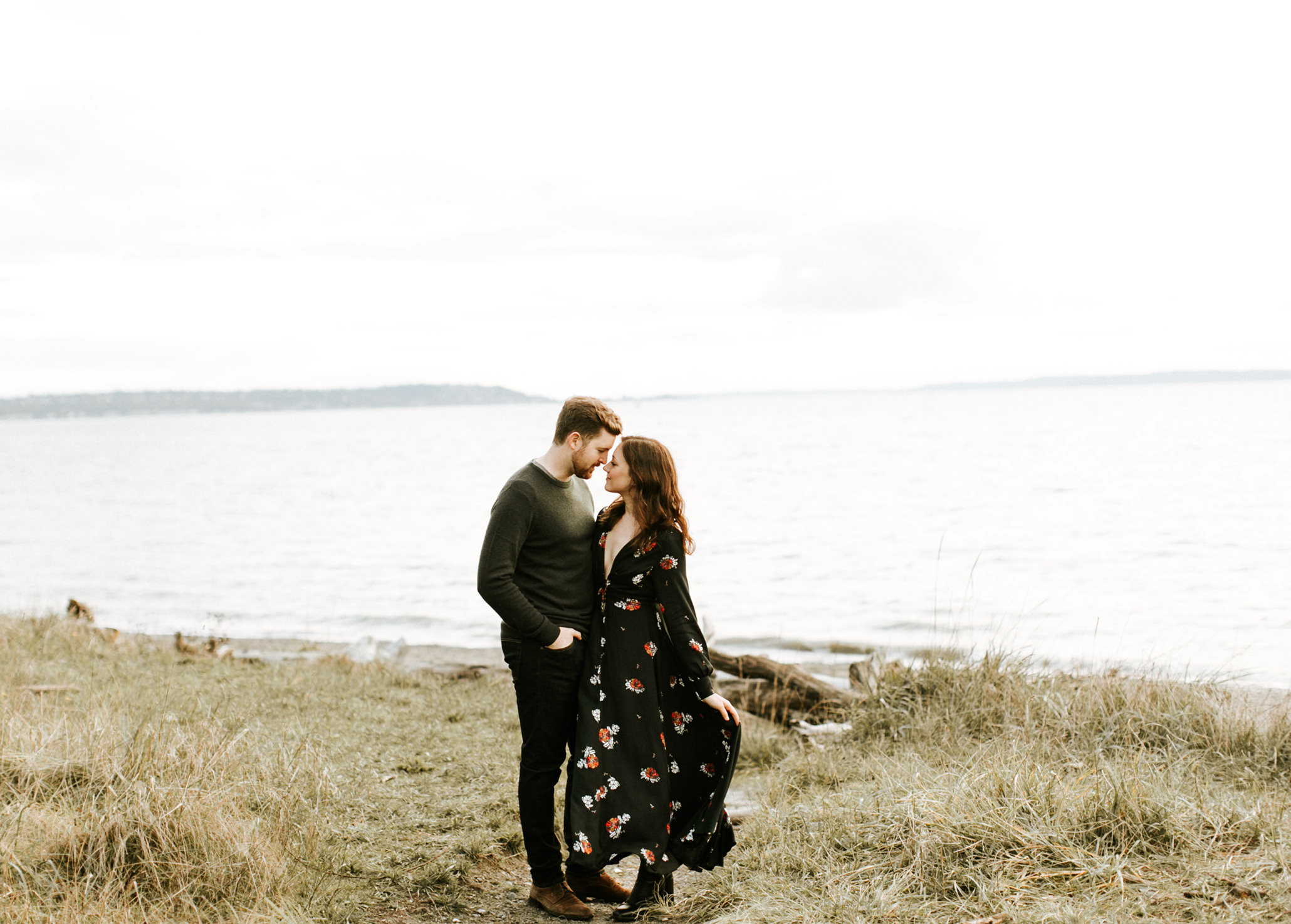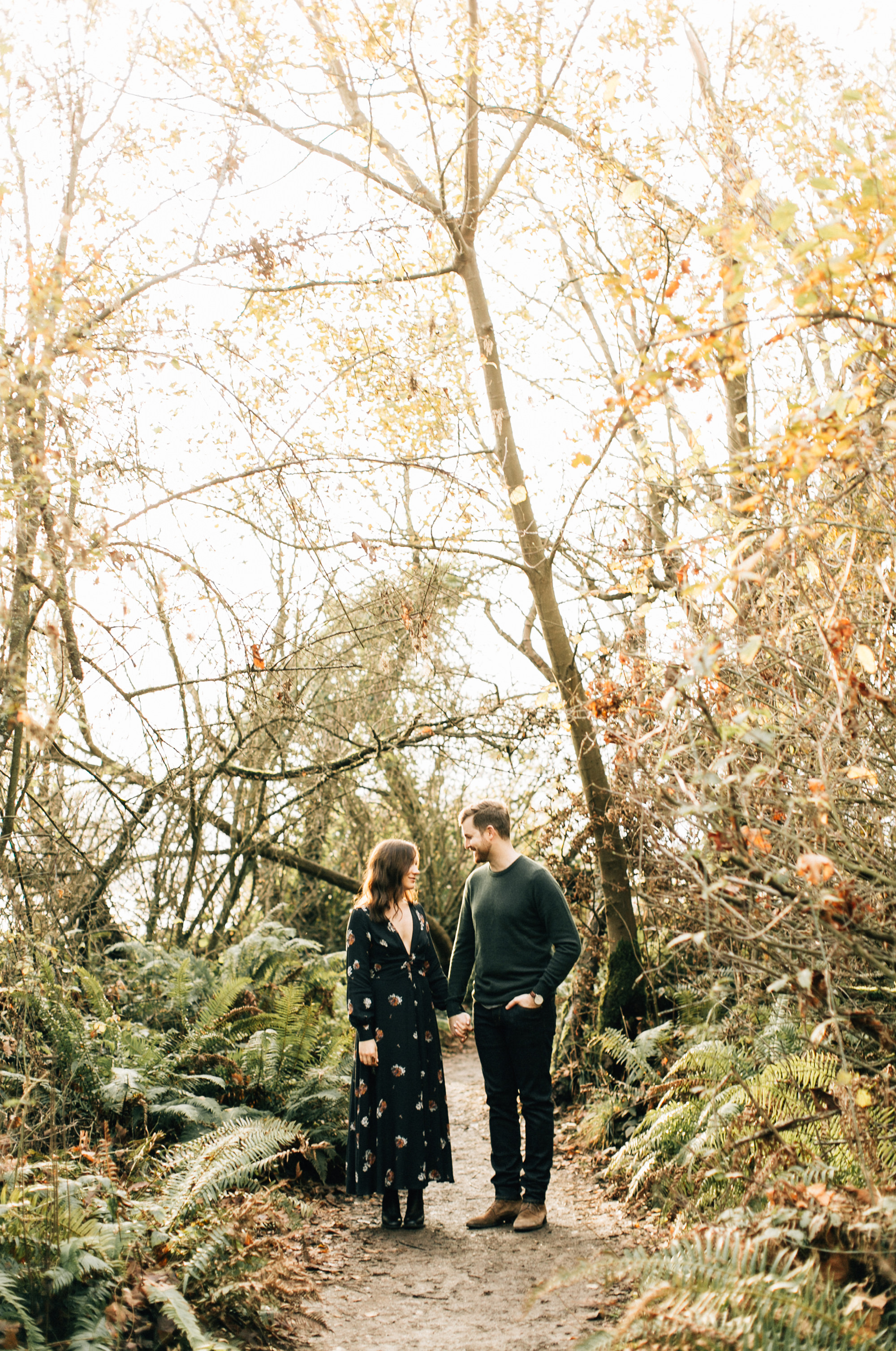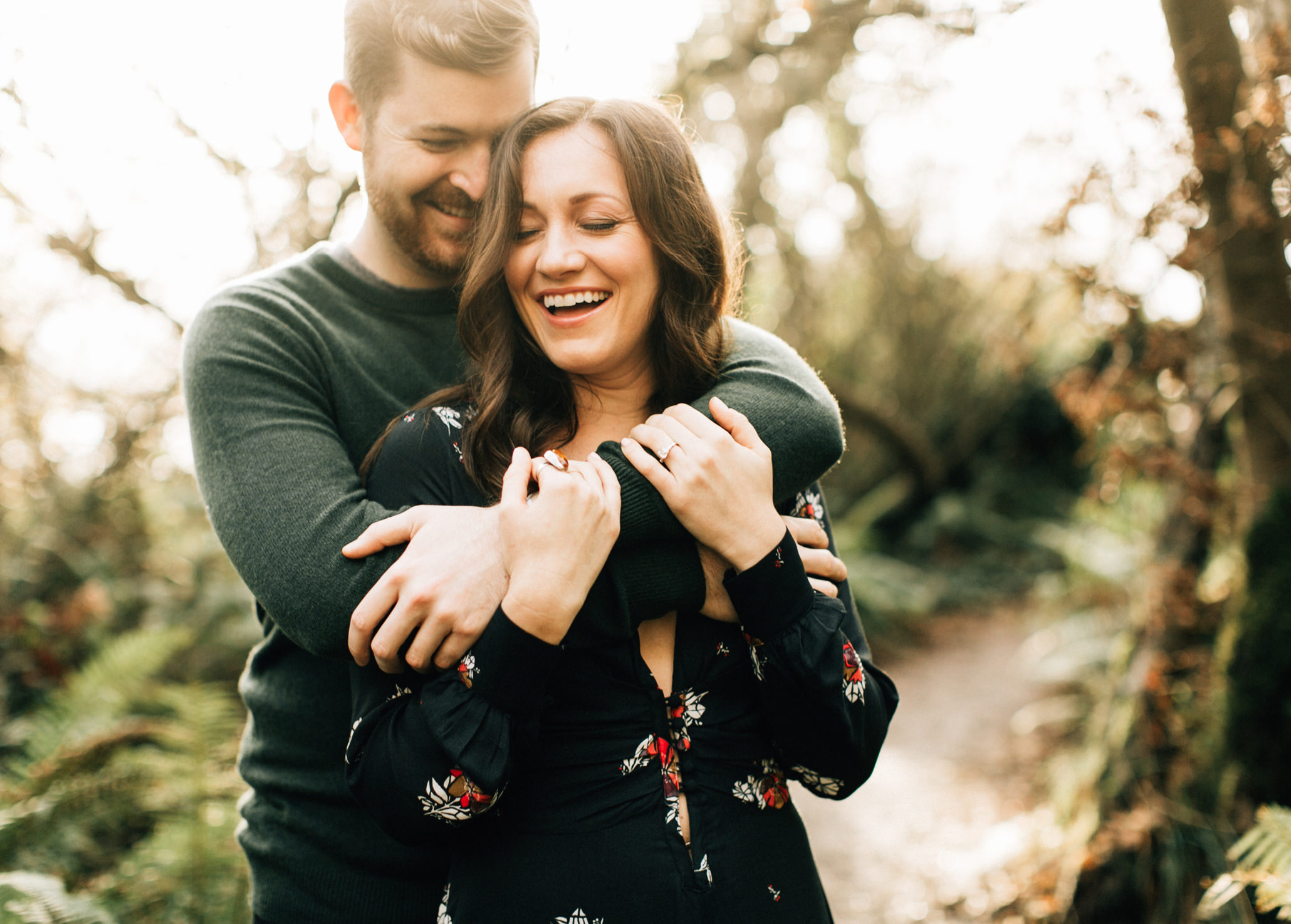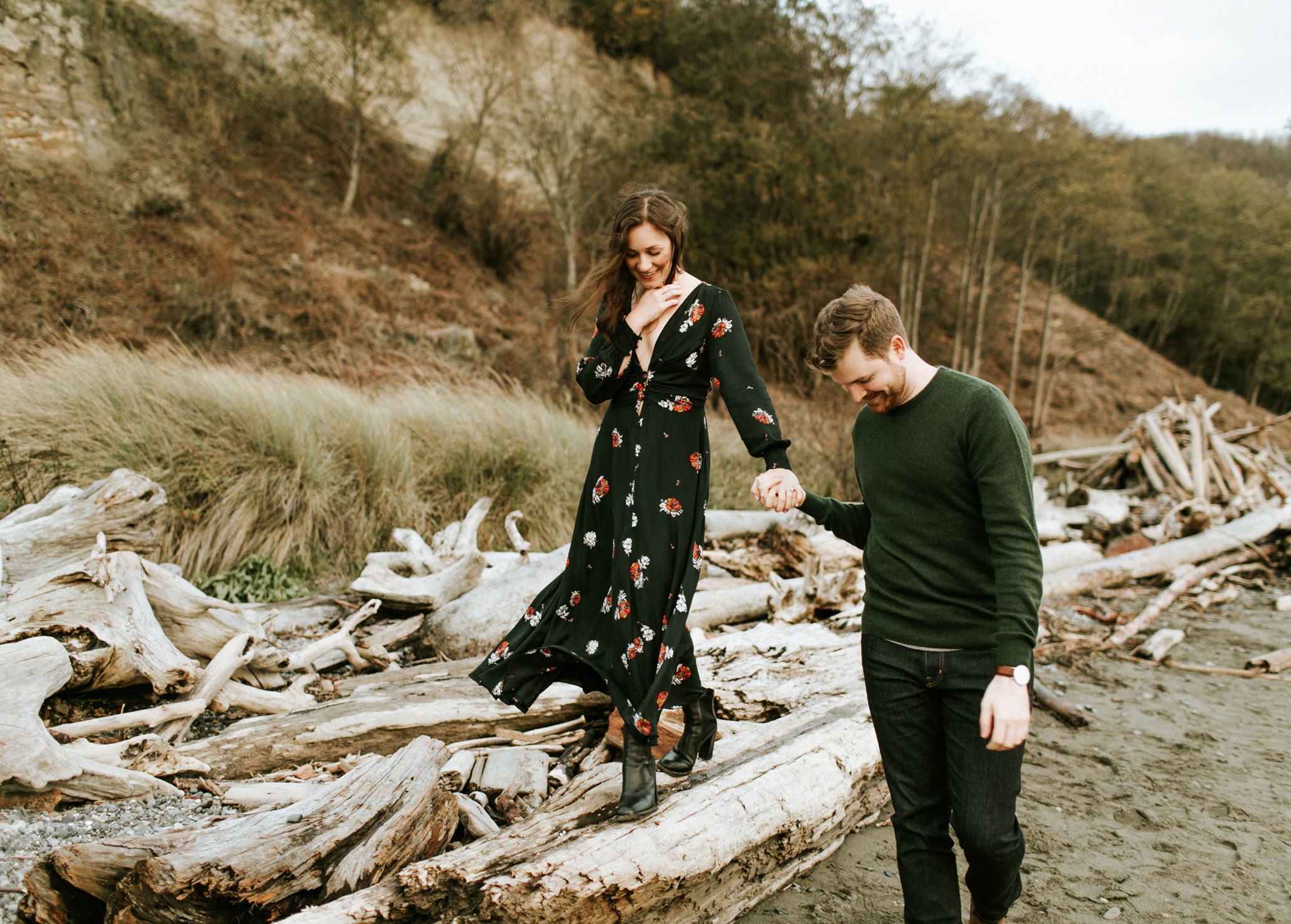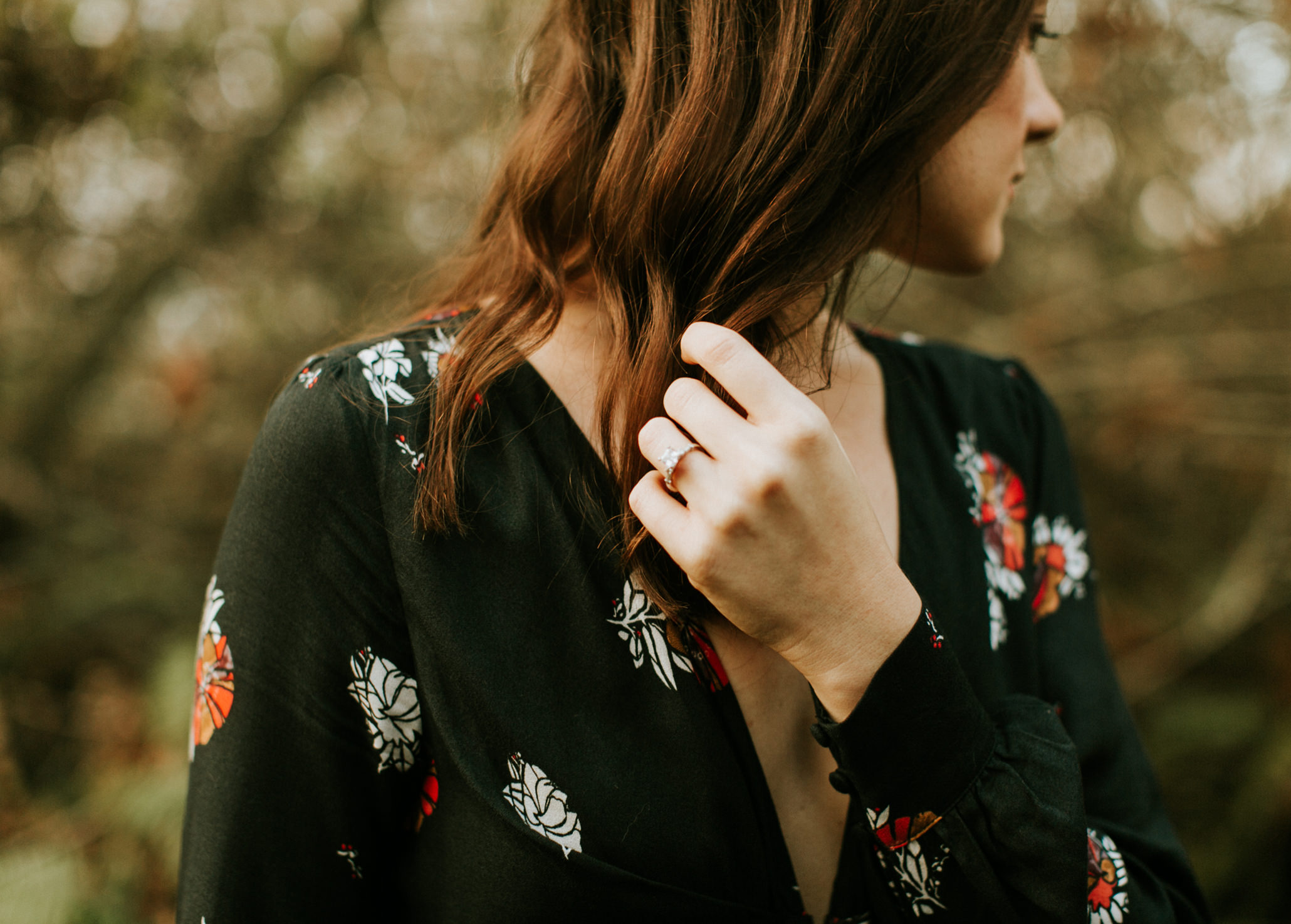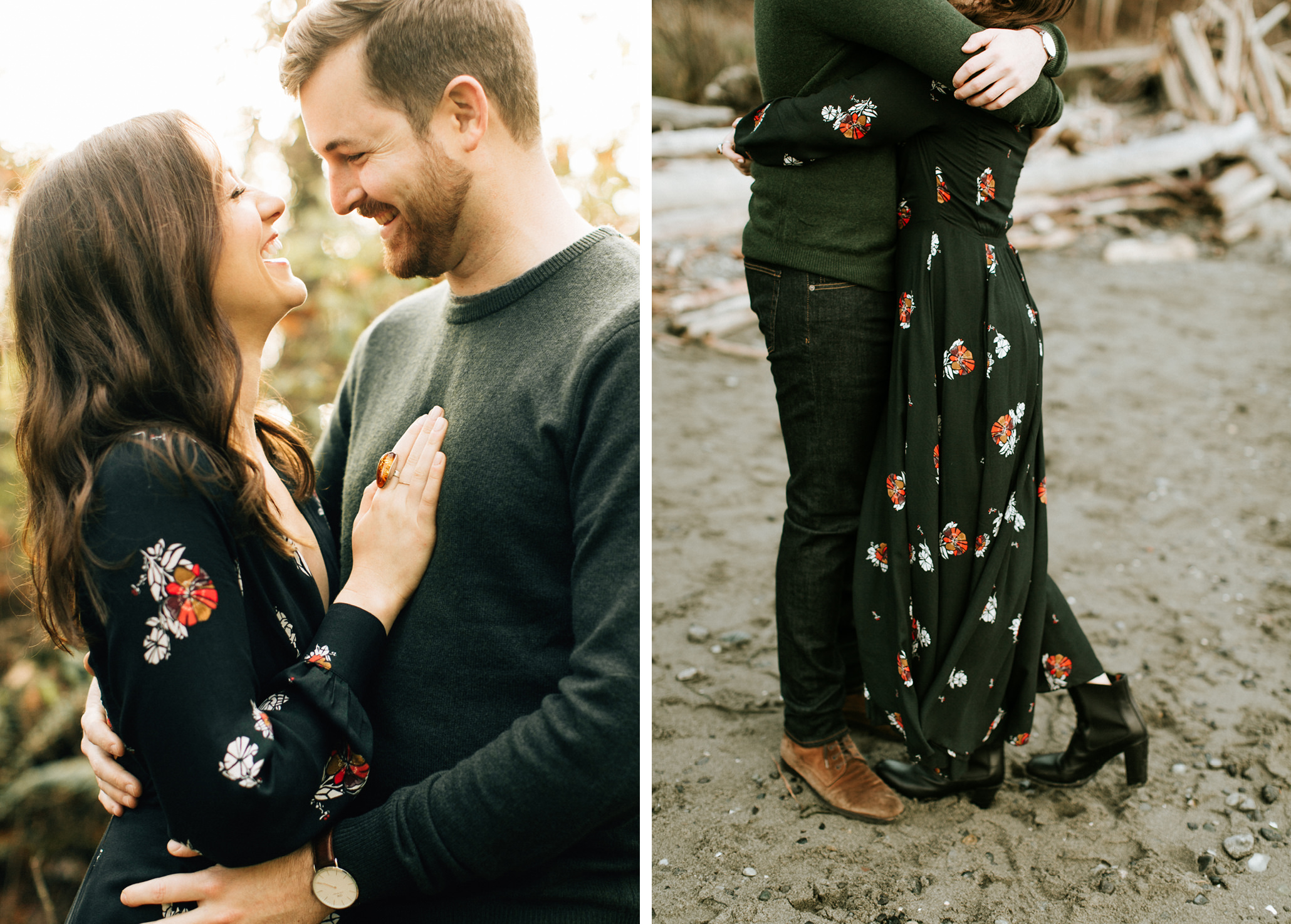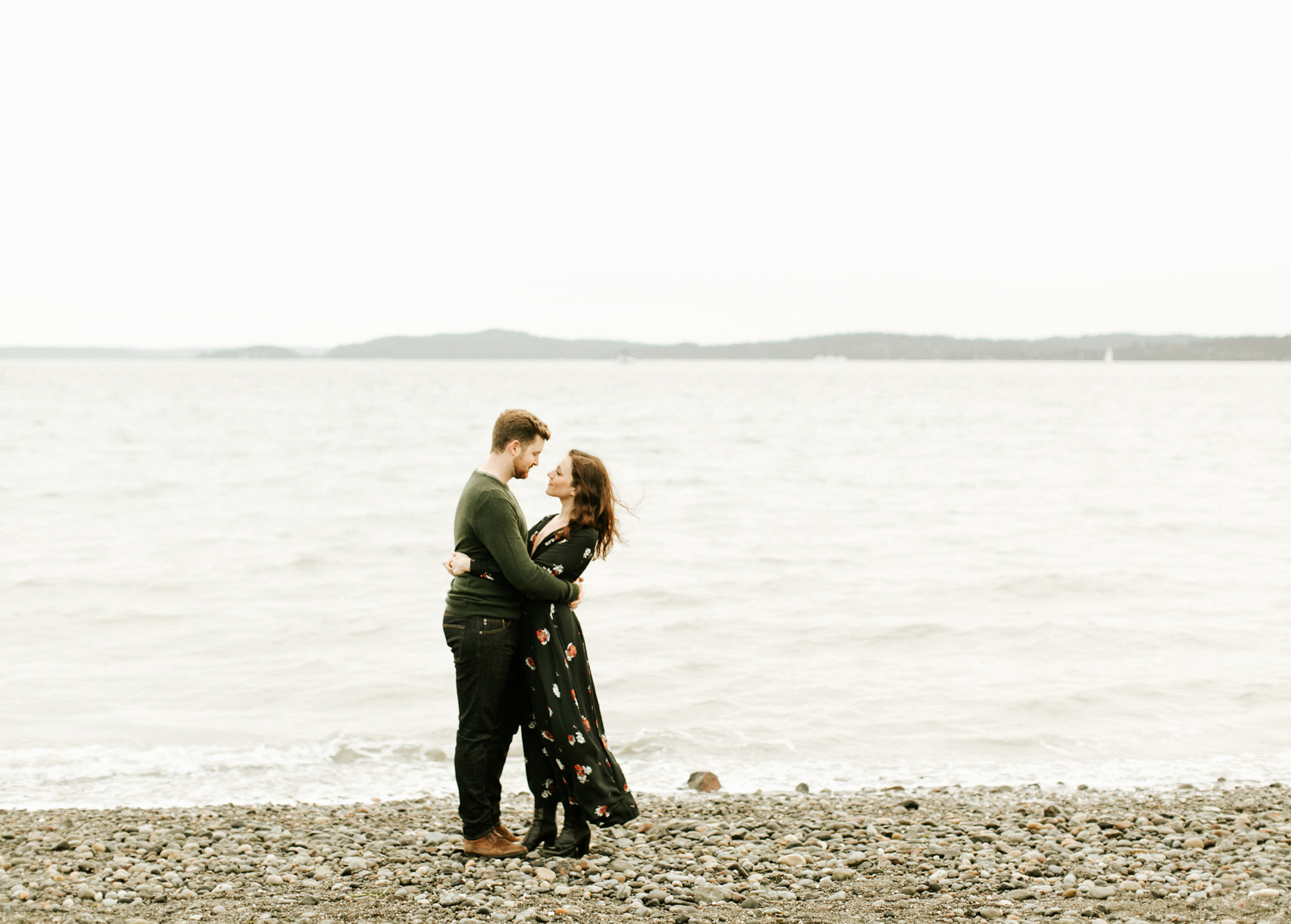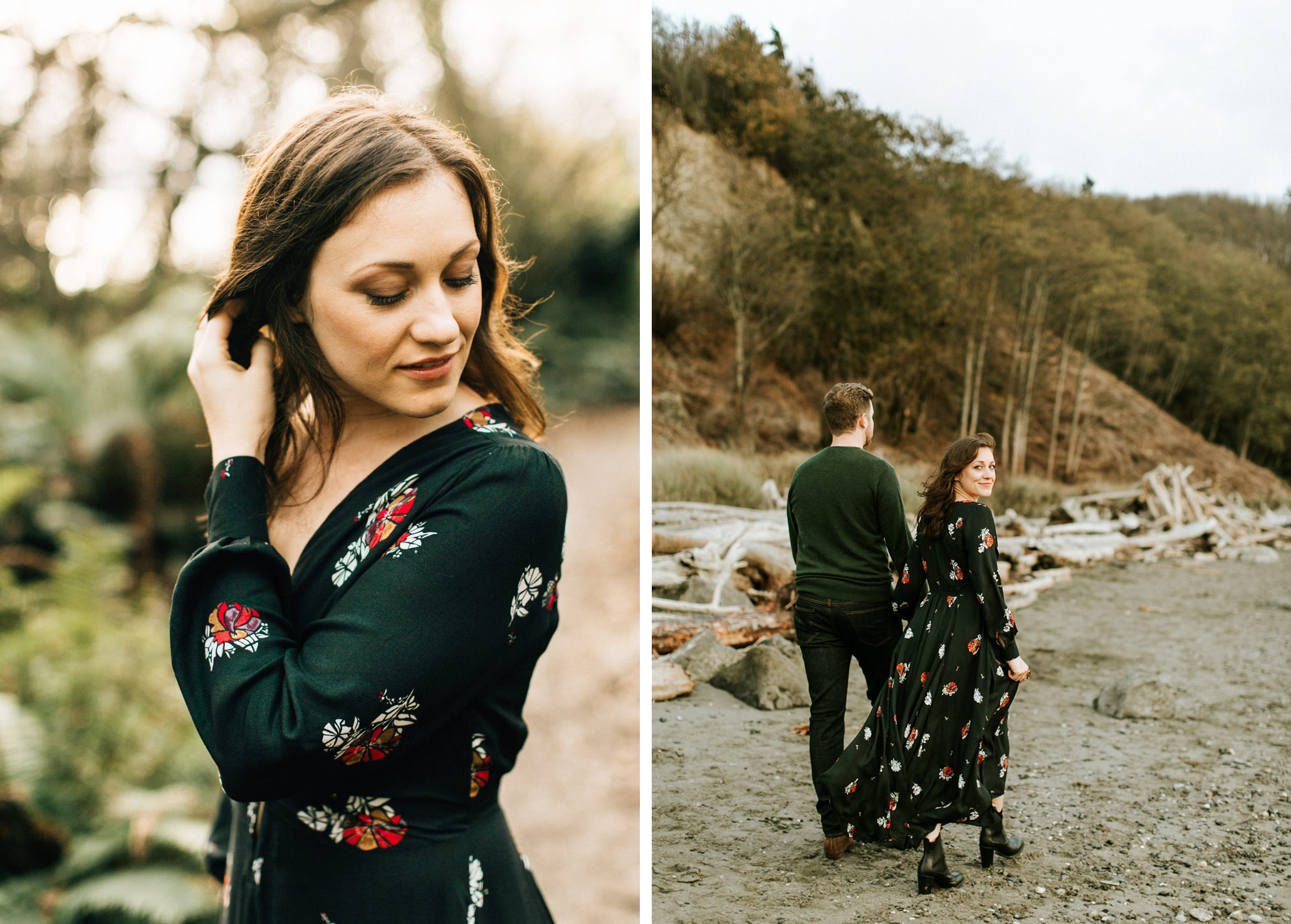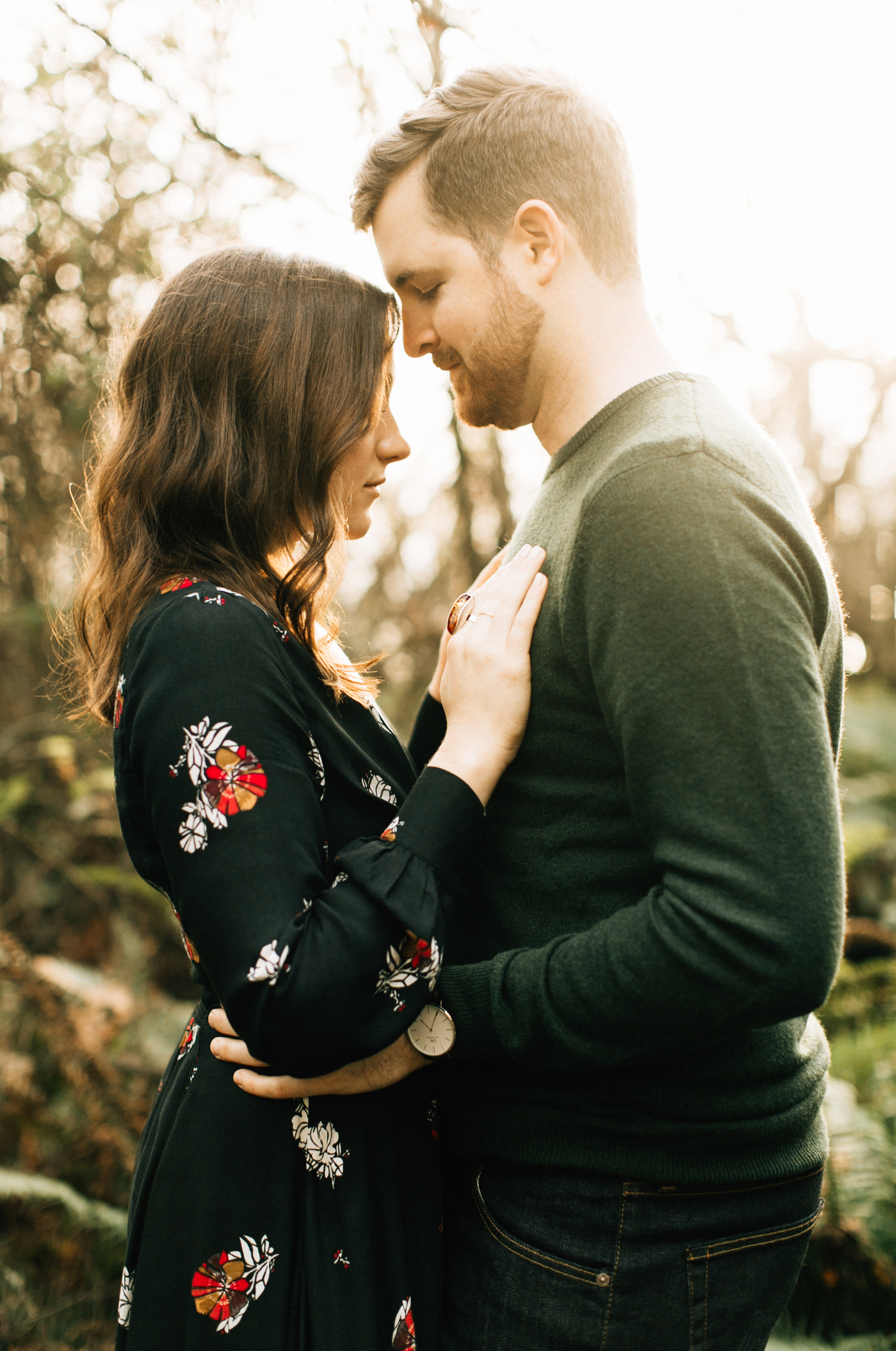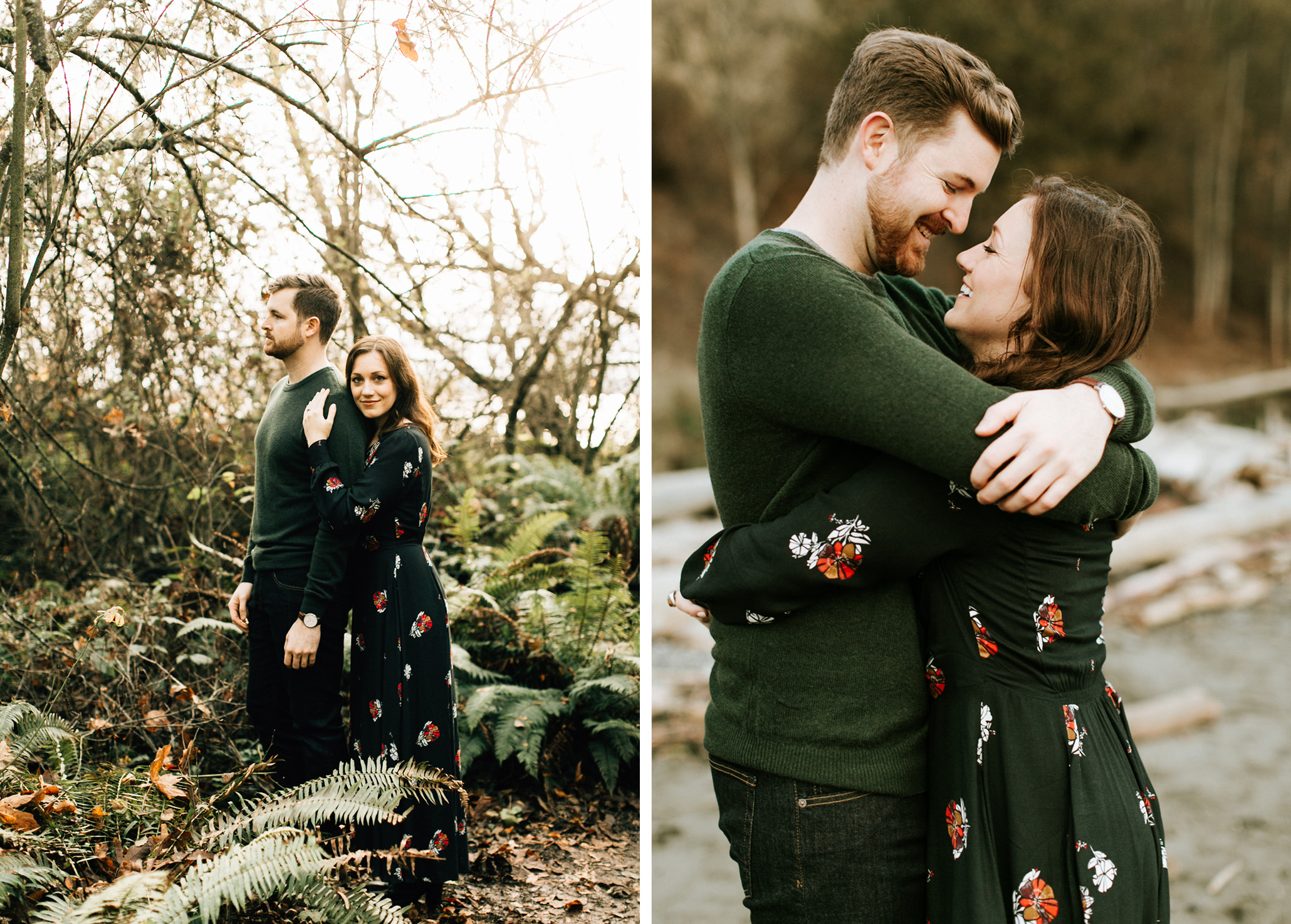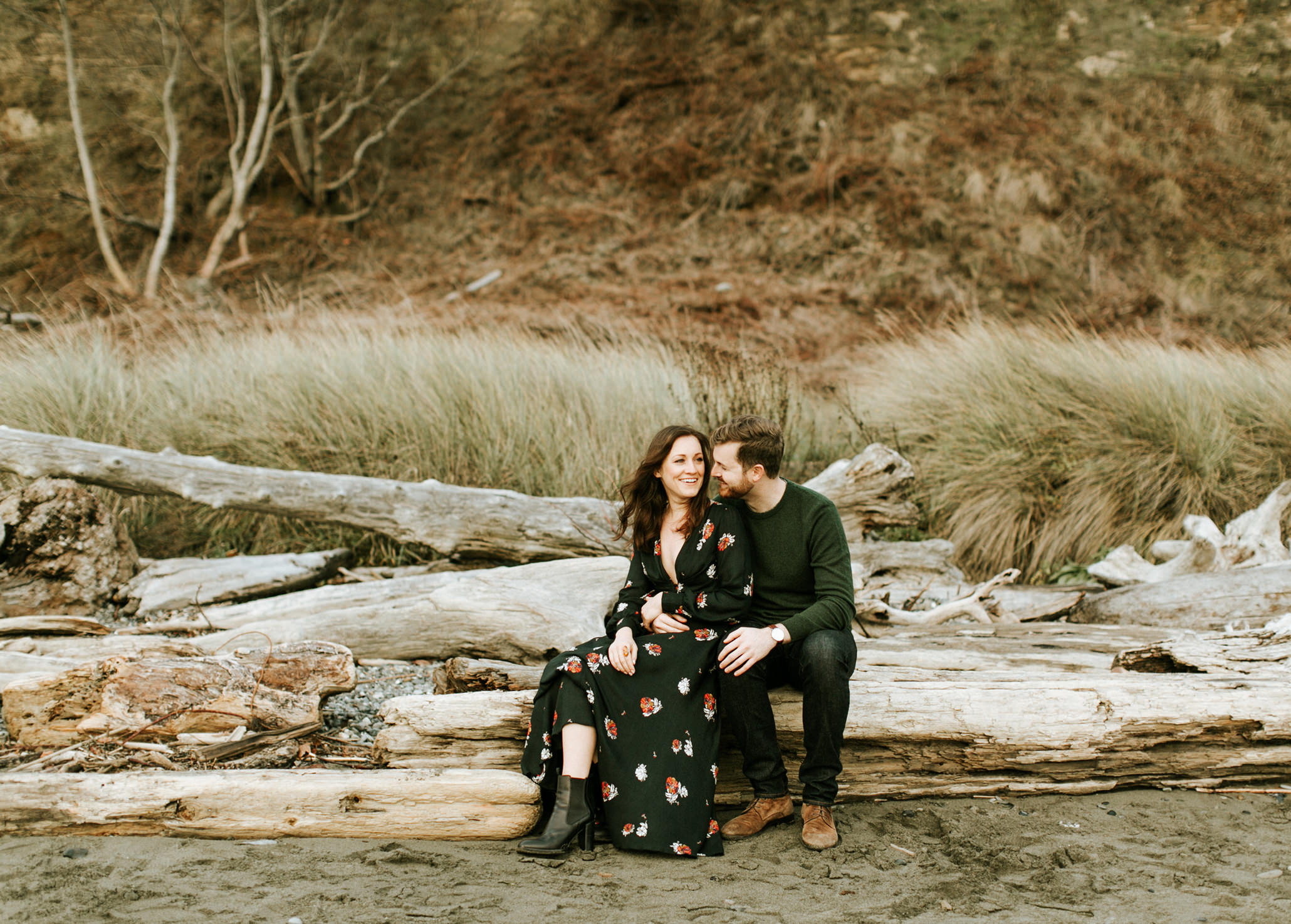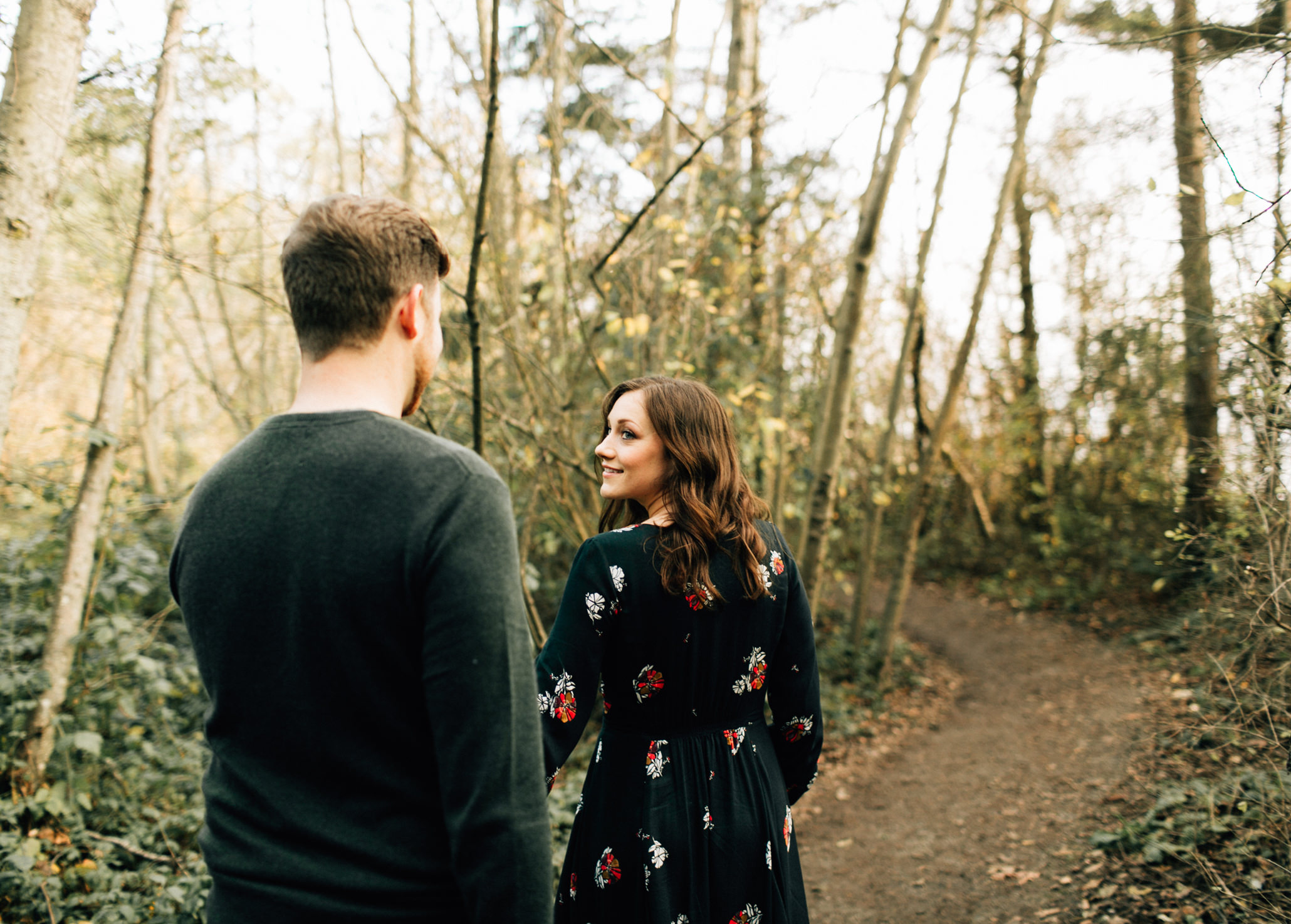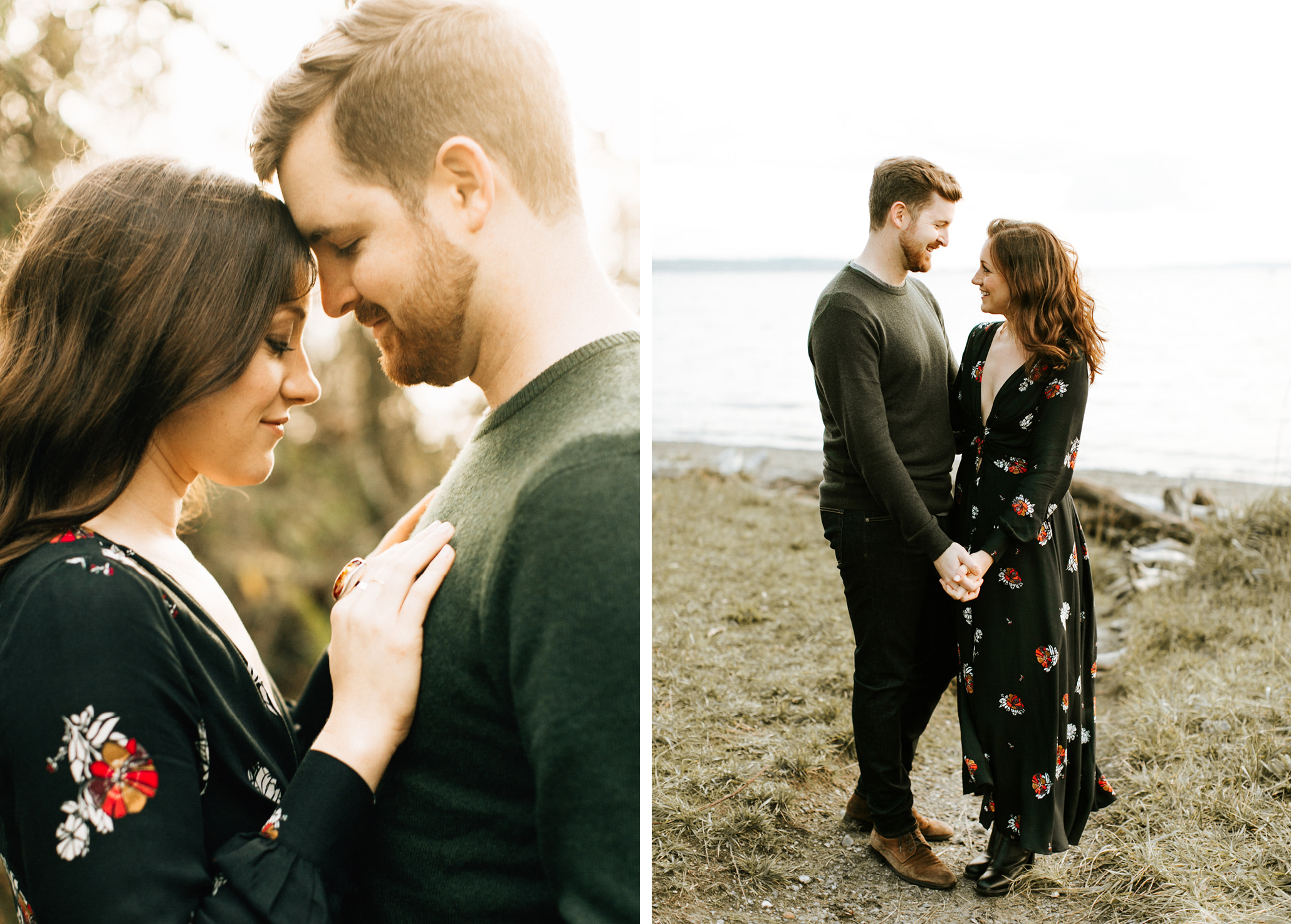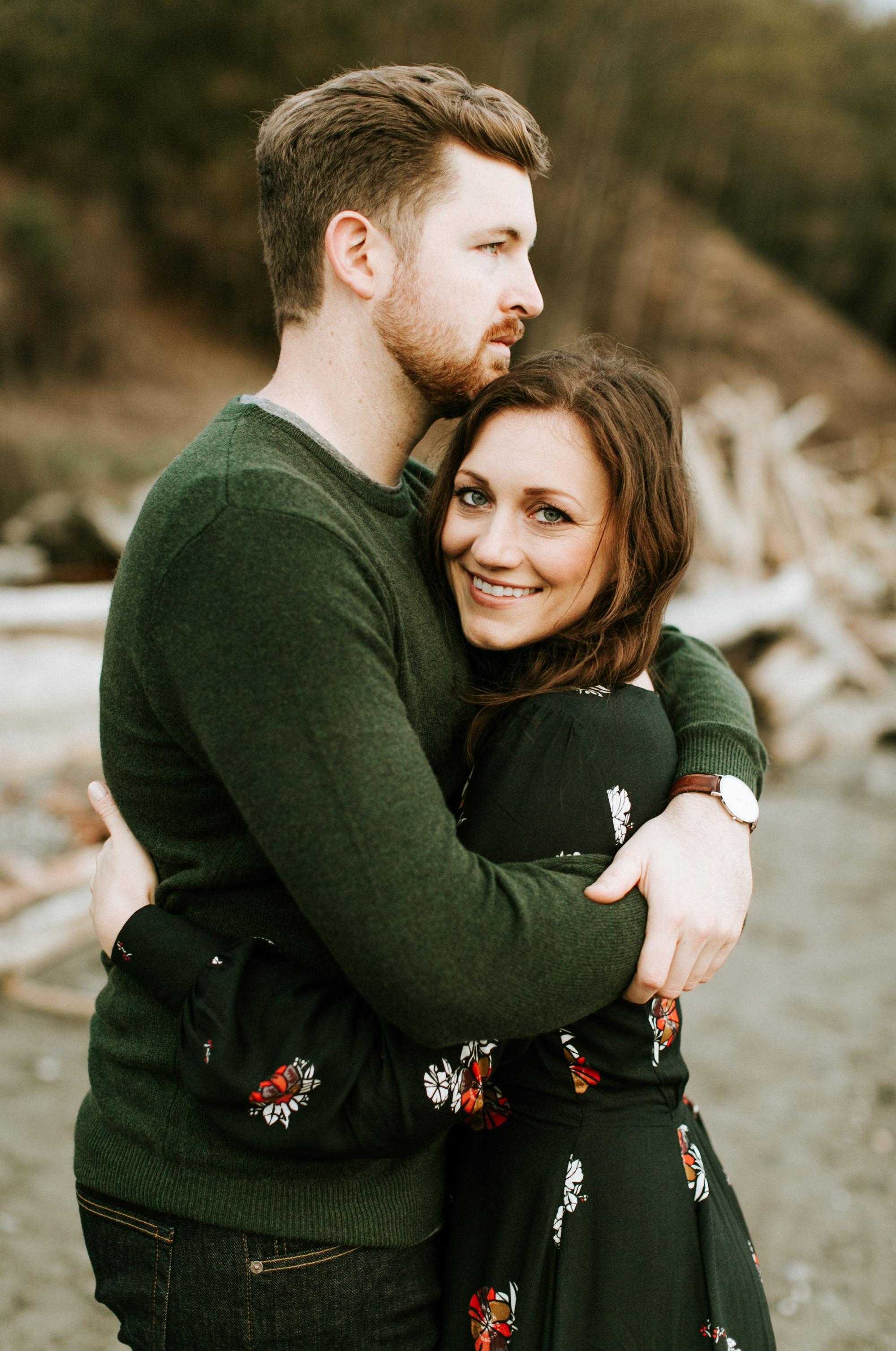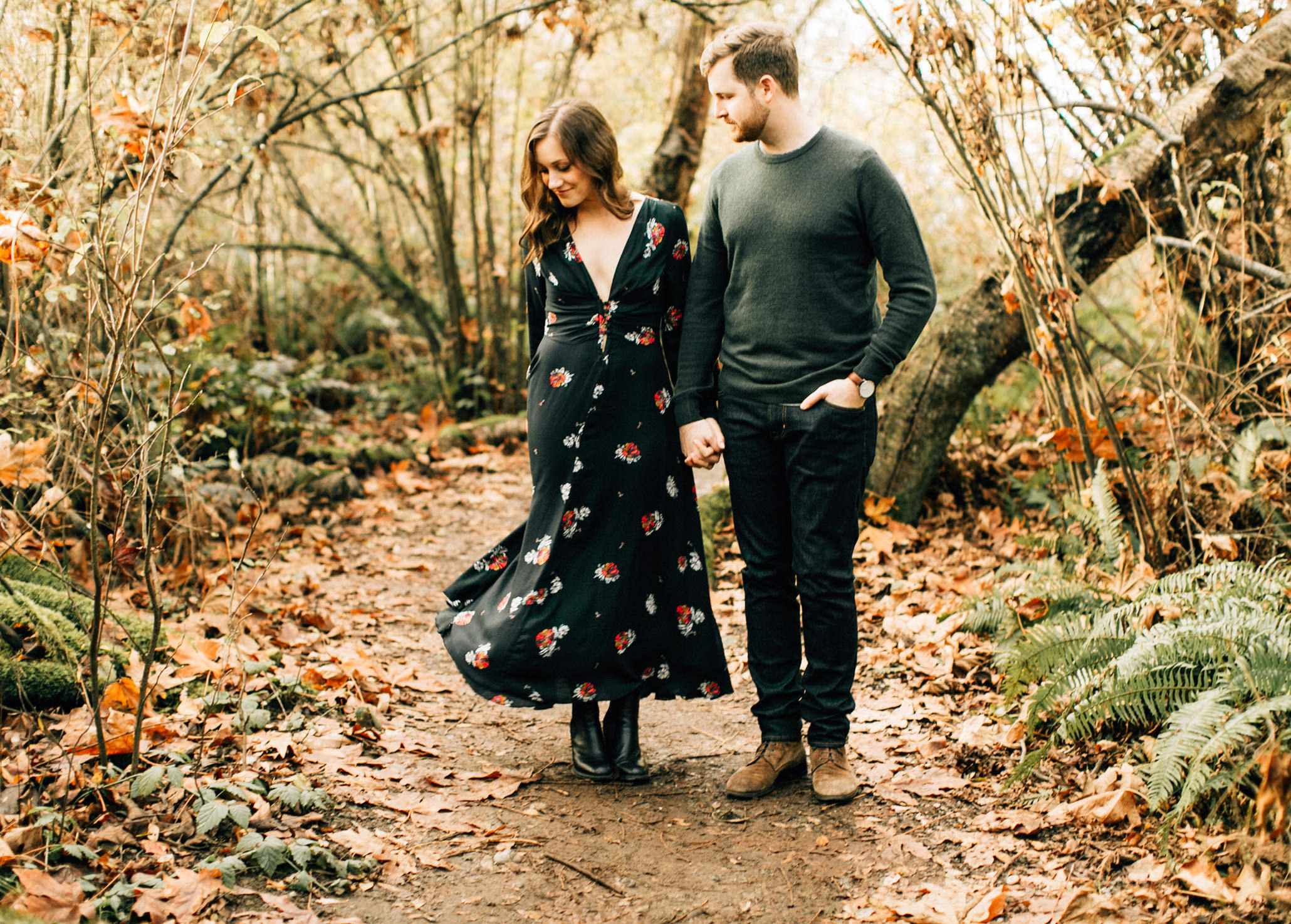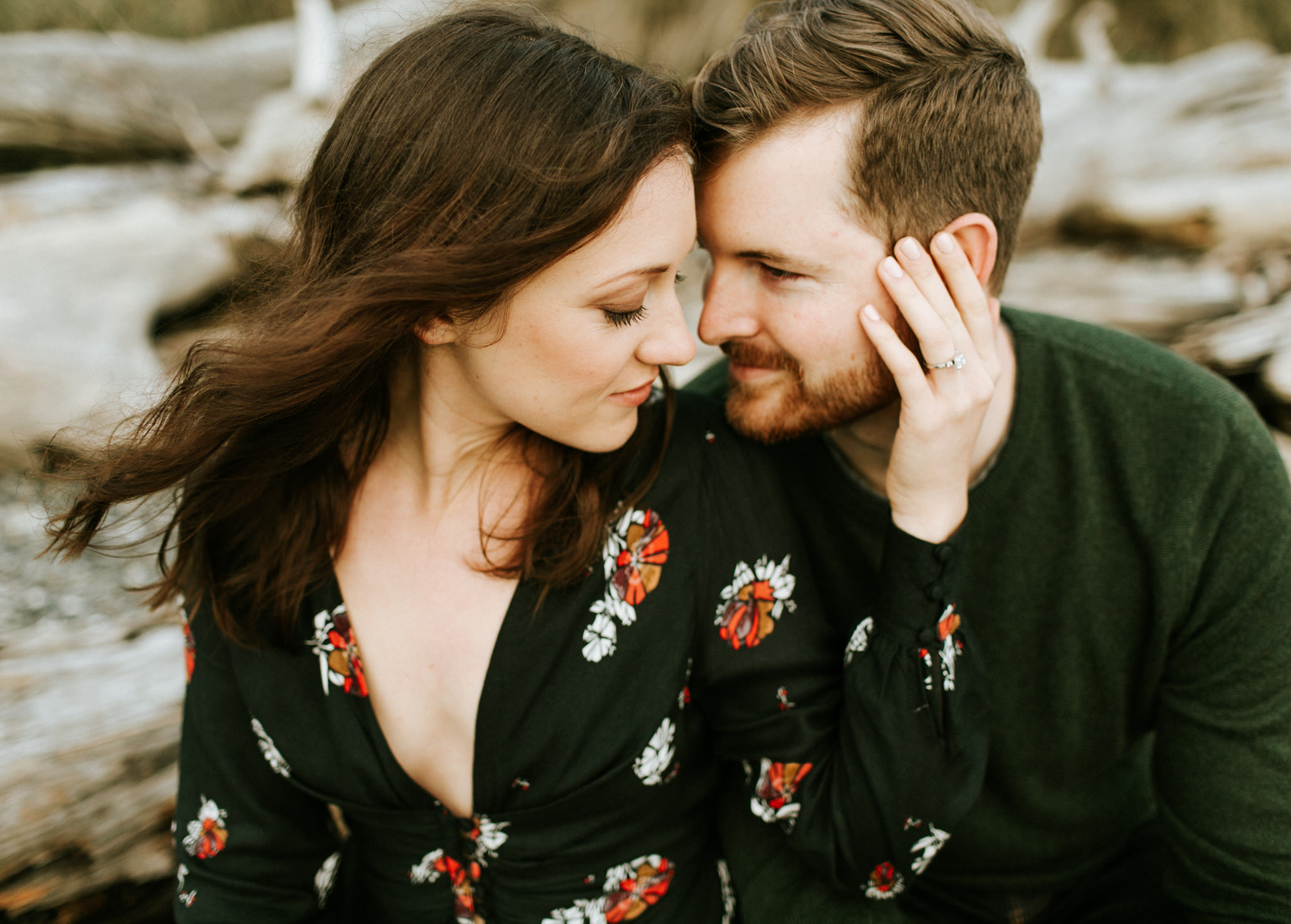 I firmly believe that I have the best clients. Take Claire and Ryan, for example; they're stylish, willing to be vulnerable in front of the camera, trusting with location advice from me, so sweet to one another, and absolutely gorgeous! That's a home run for me and really makes my job so fun.
Ryan and Claire will be getting married in Woodinville later this year at a fantastic winery in the wooded countryside of Western Washington. So before the winter weather hit in Seattle we decided to venture out to Discovery Park for a wonderfully PNW inspired engagement session. I always encourage my brides to wear something feminine like a dress or skirt in their engagement photos because it translates so well in the photos and gives off a soft and romantic vibe, which I absolutely love. So when Claire stepped out of the car and I saw her dress I was over the moon. Can I just say how obsessed I am with that dress? It's effortlessly feminine with a flowing skirt and plunging neckline, but the dark colors give her a bit of an edge. Paired with Ryan's warm, green sweater, they blended into the scenery of the park almost perfectly.
We knew we wanted to hit both the forest and the beach so we ended up doing a bit of hiking, but it was well worth it. While we were in the forest area the sun was shining through the trees and we got a lot of that golden hour look with some sun flare and warmth! And as we made our way down to the beach the clouds rolled in and the winds picked up which gave us a softer look that is so well known in the PNW region. The best of both worlds, really!
I'm so looking forward to documenting Claire and Ryan's big day this spring!
Save
Save
Save