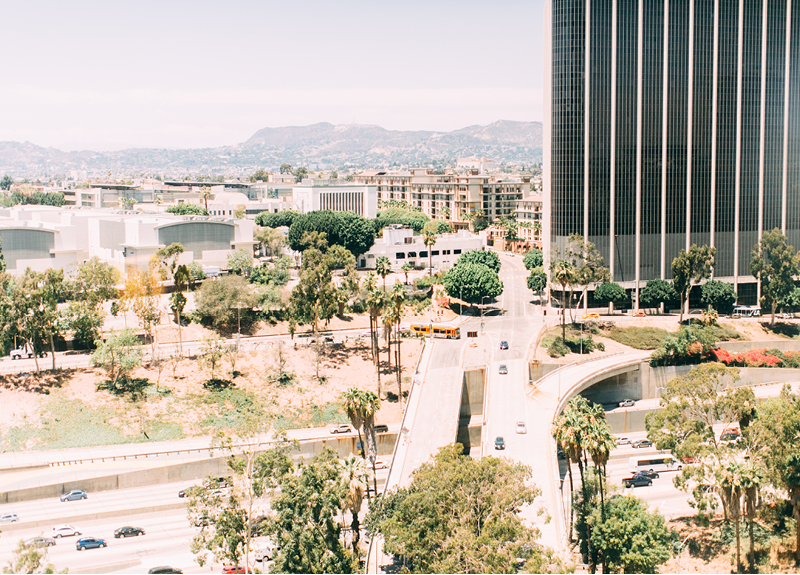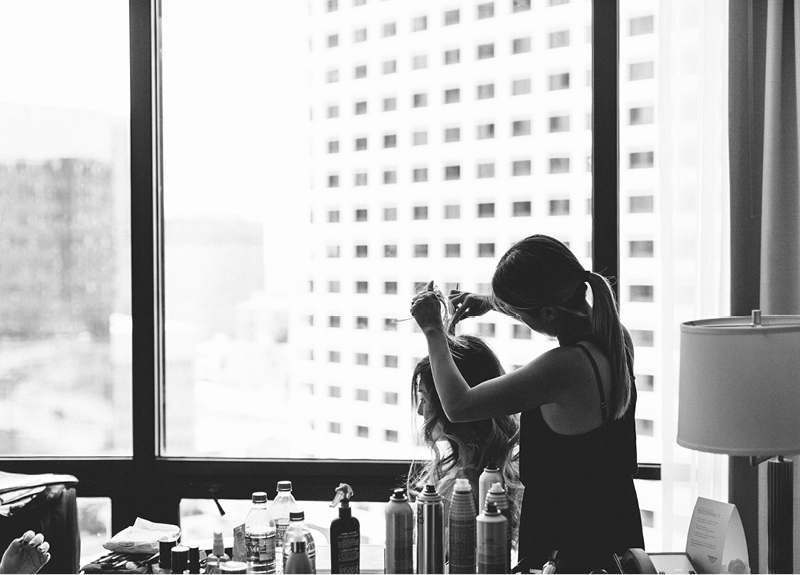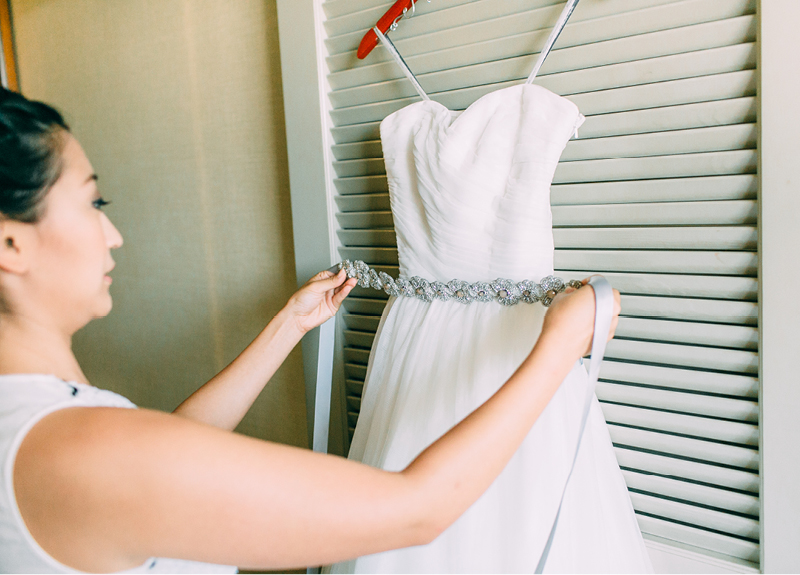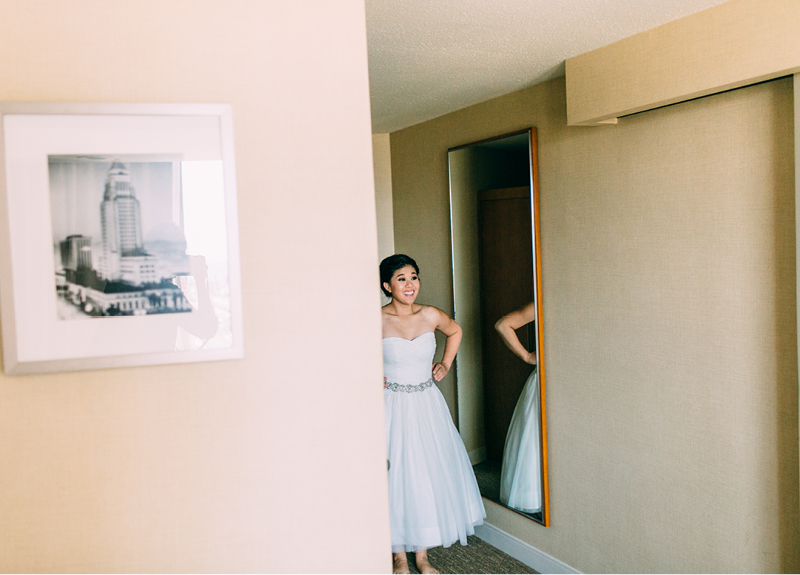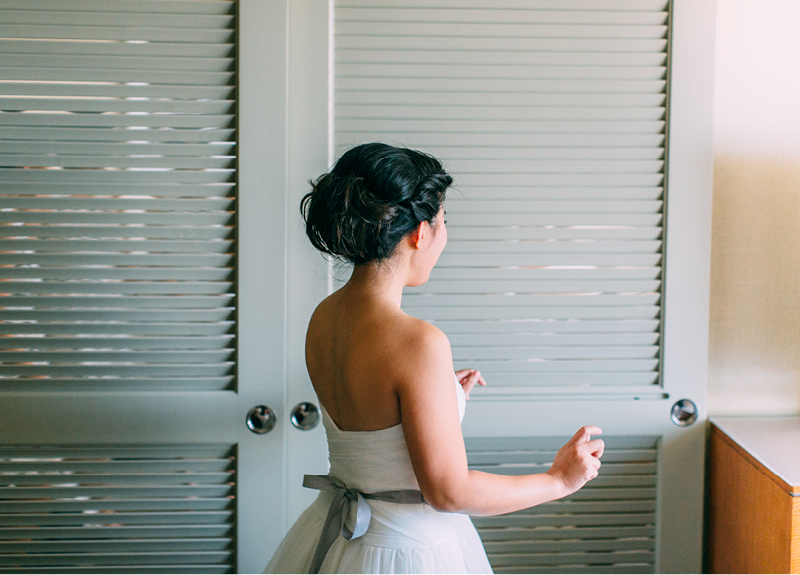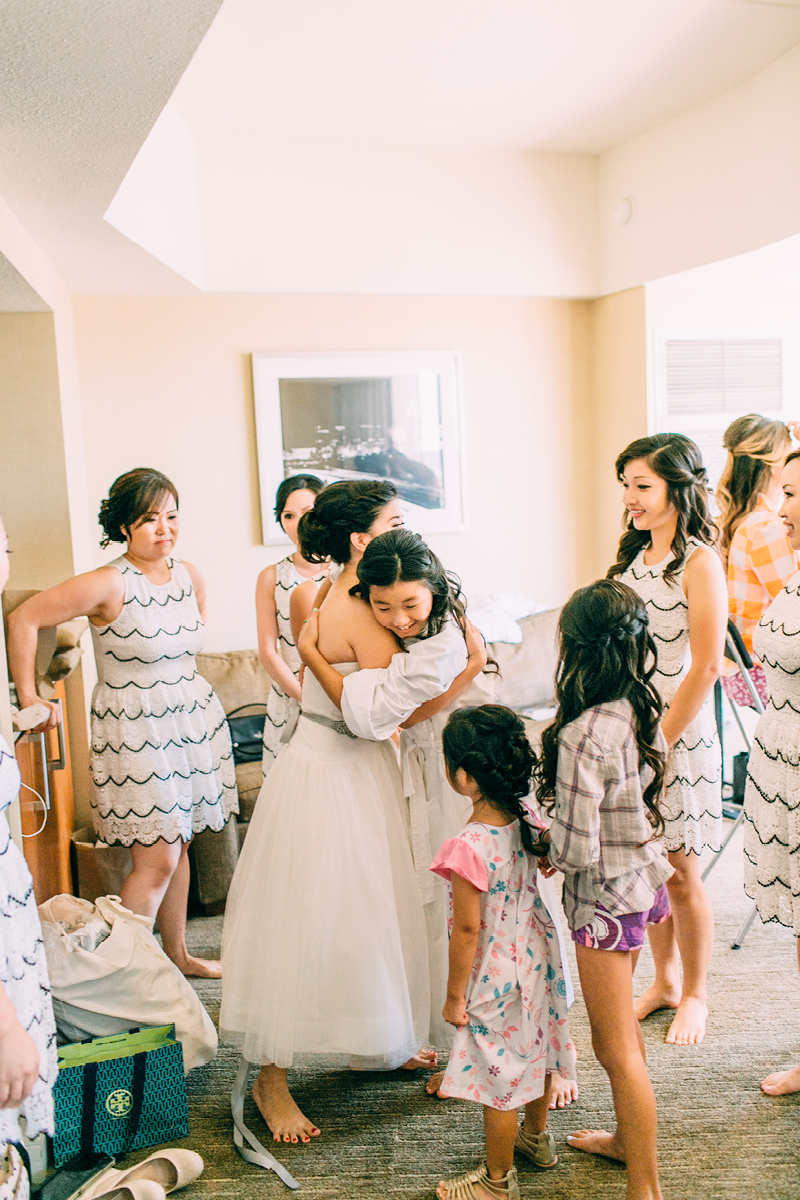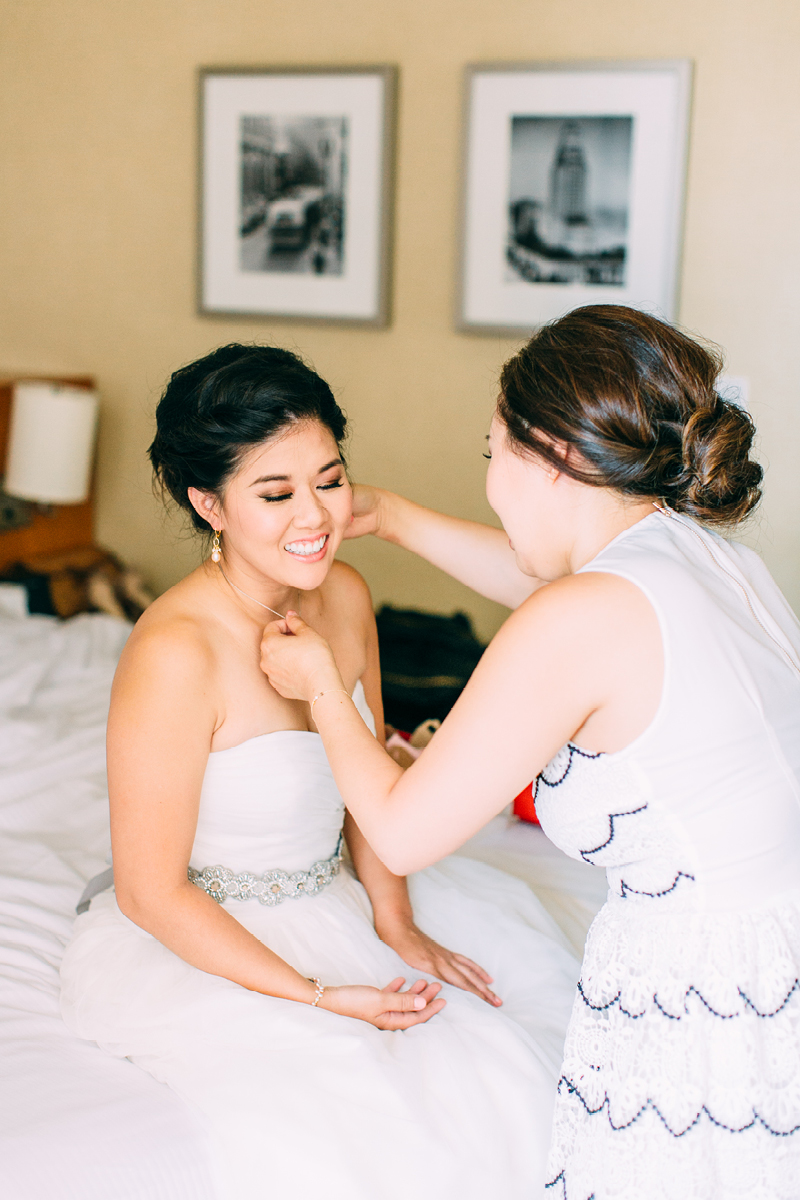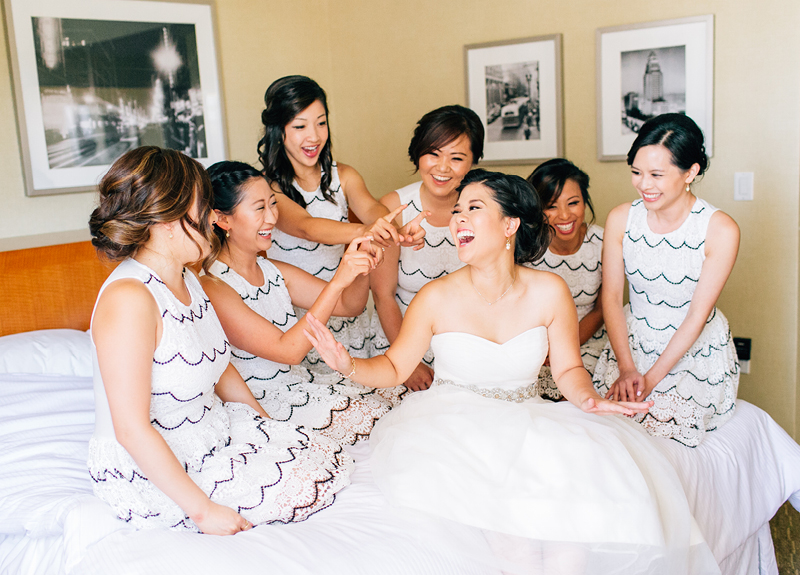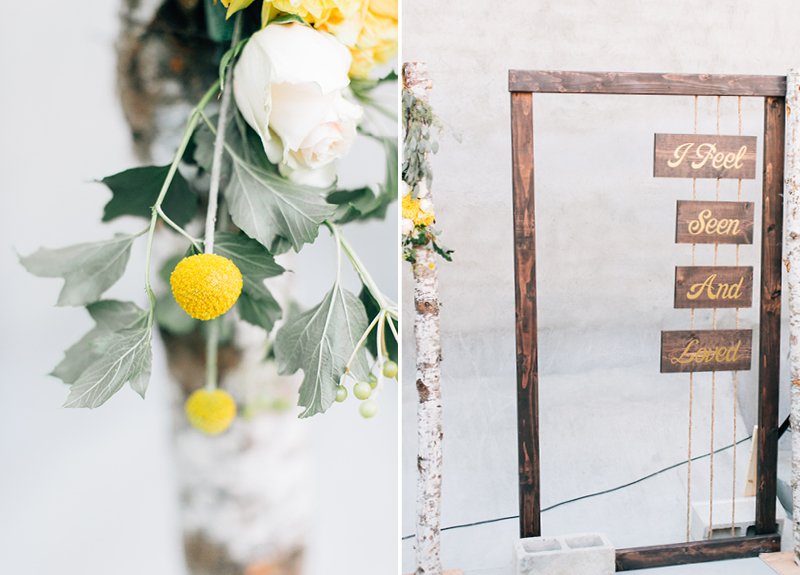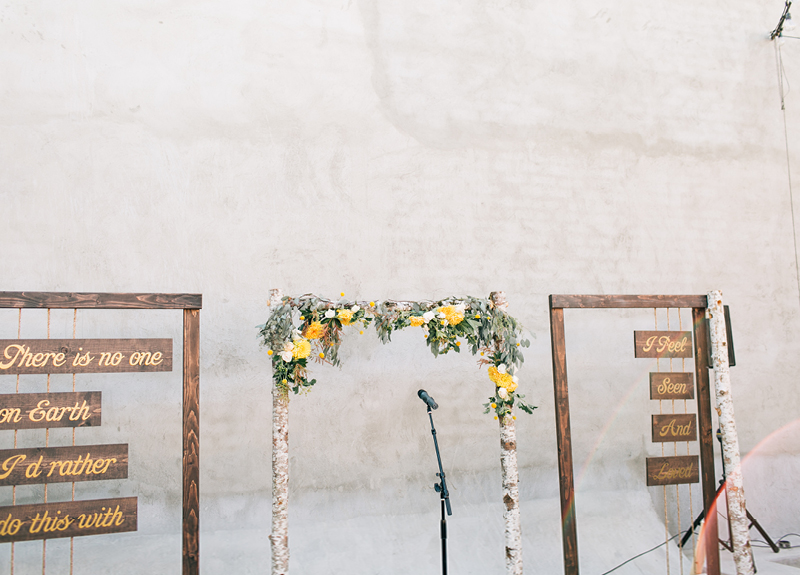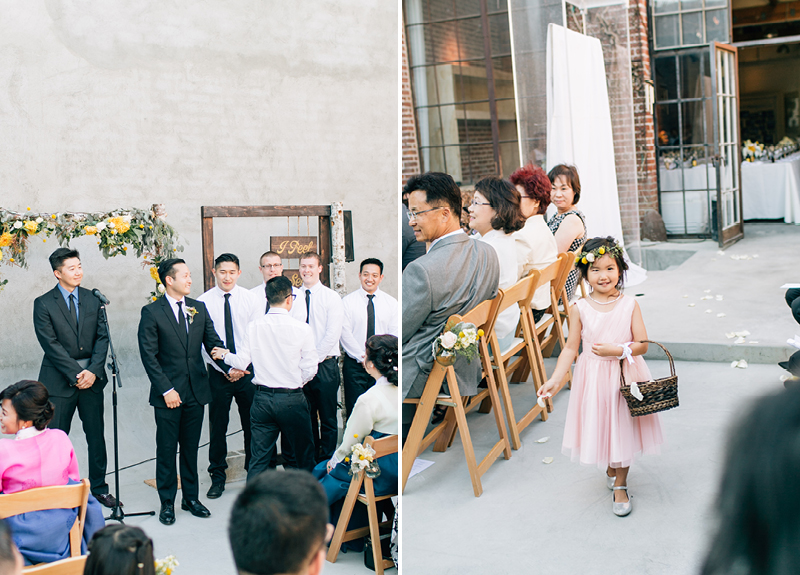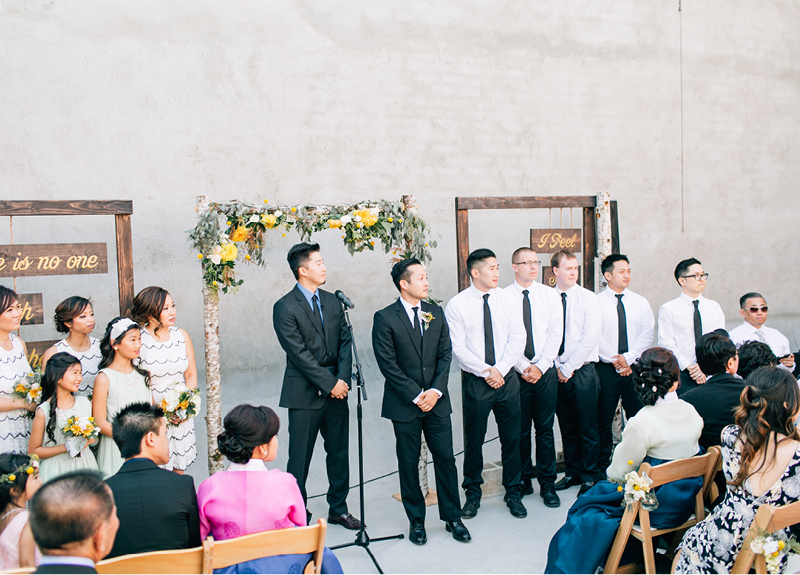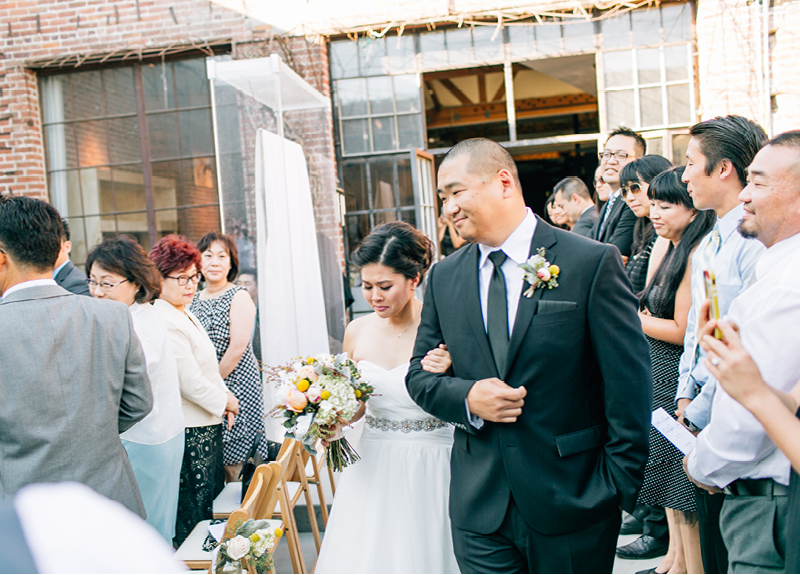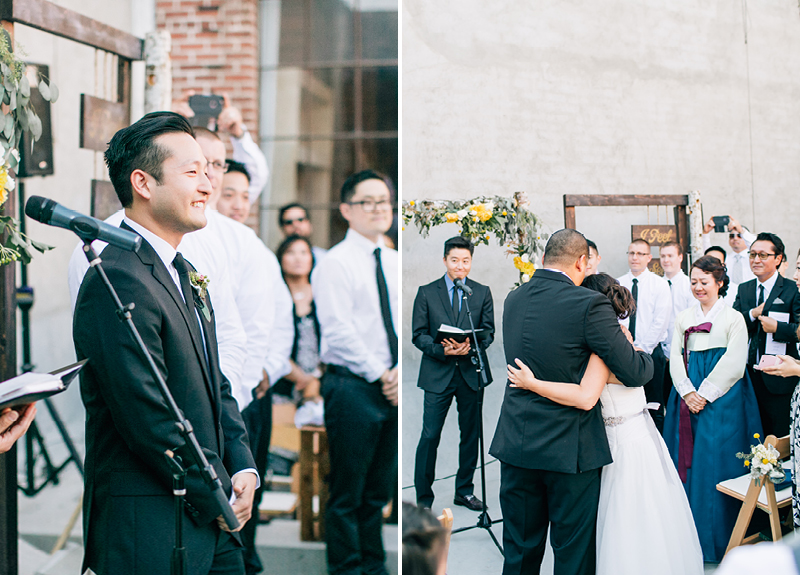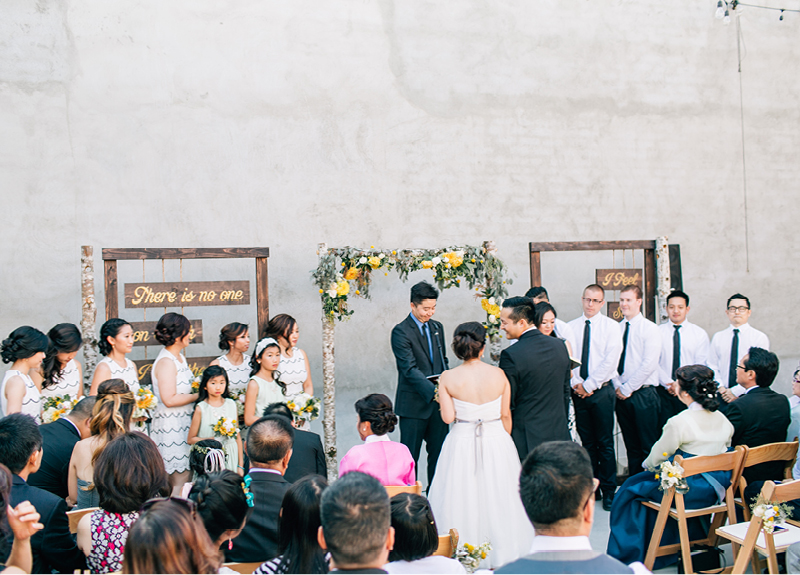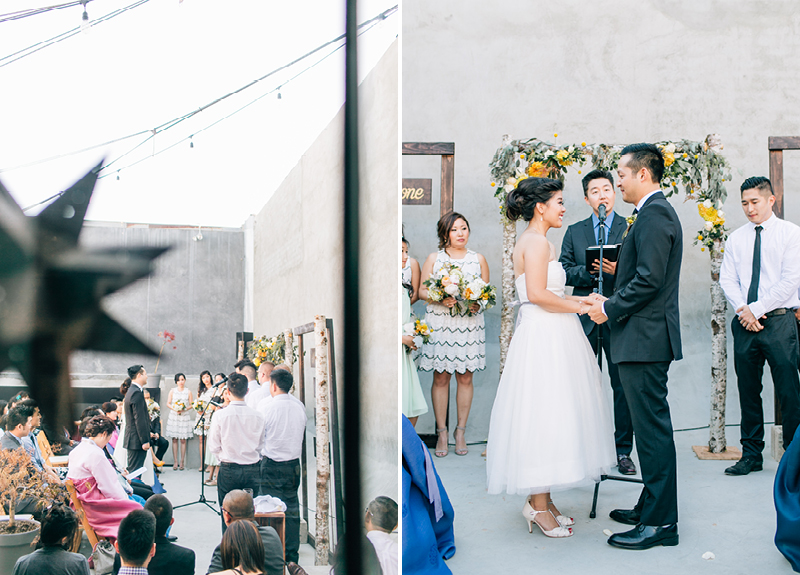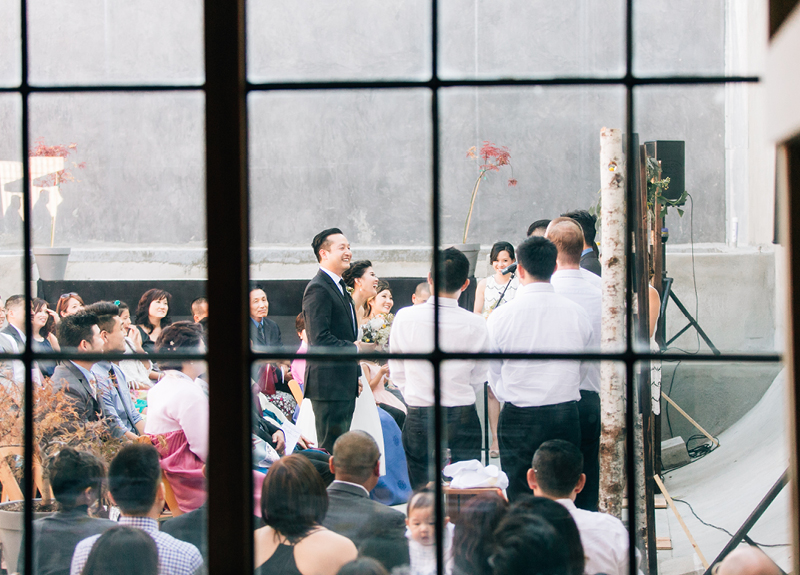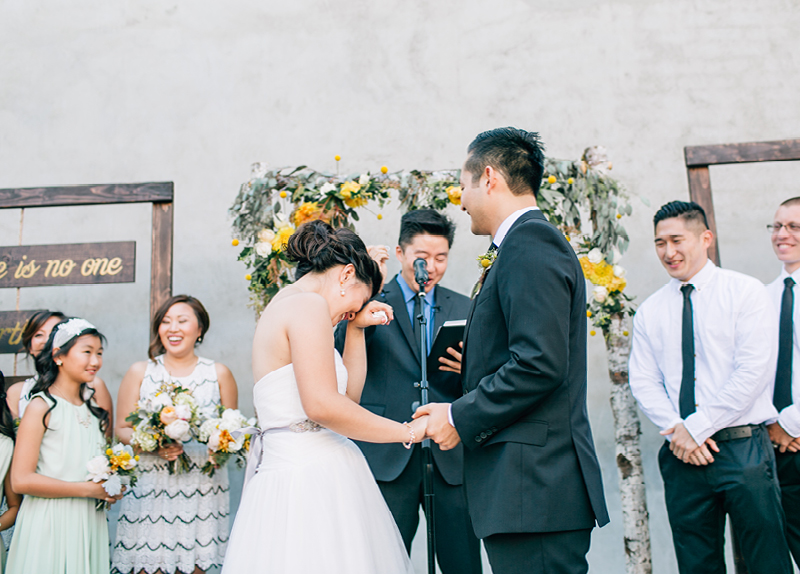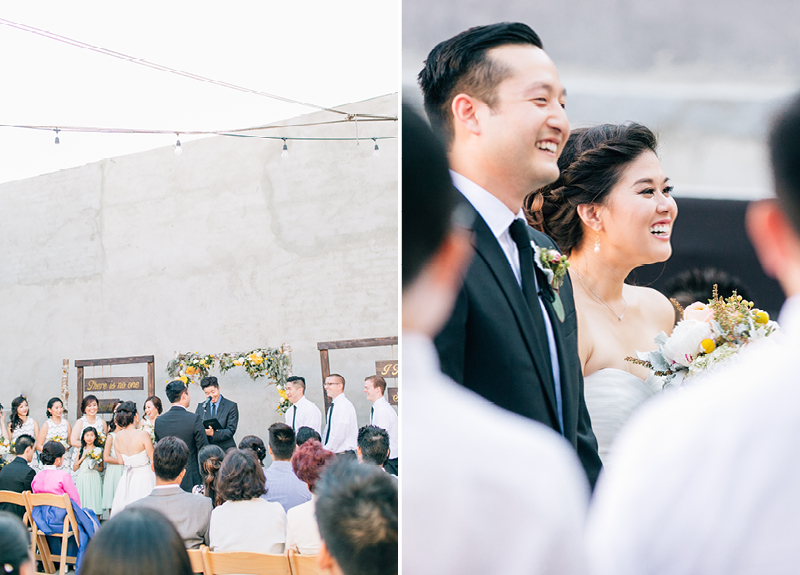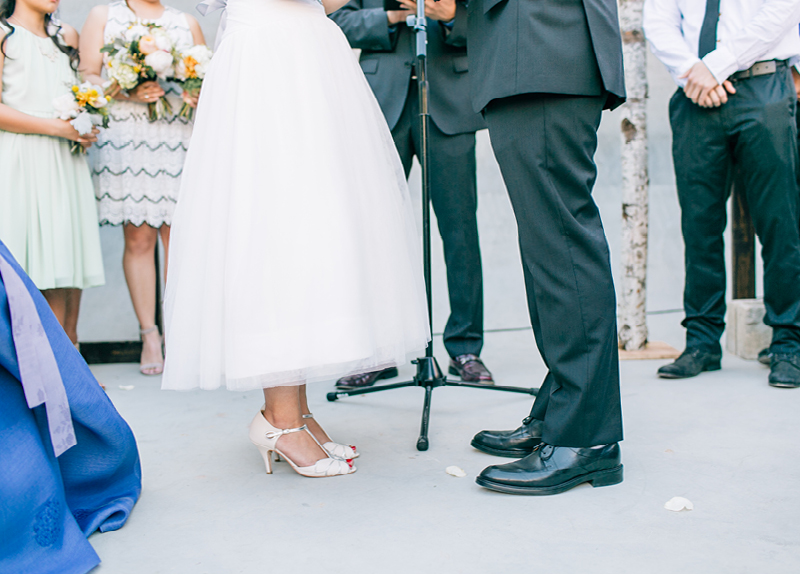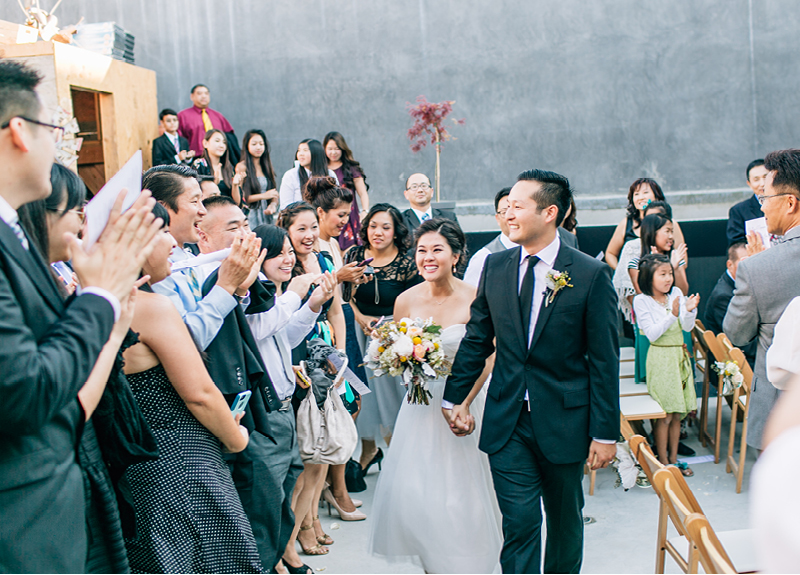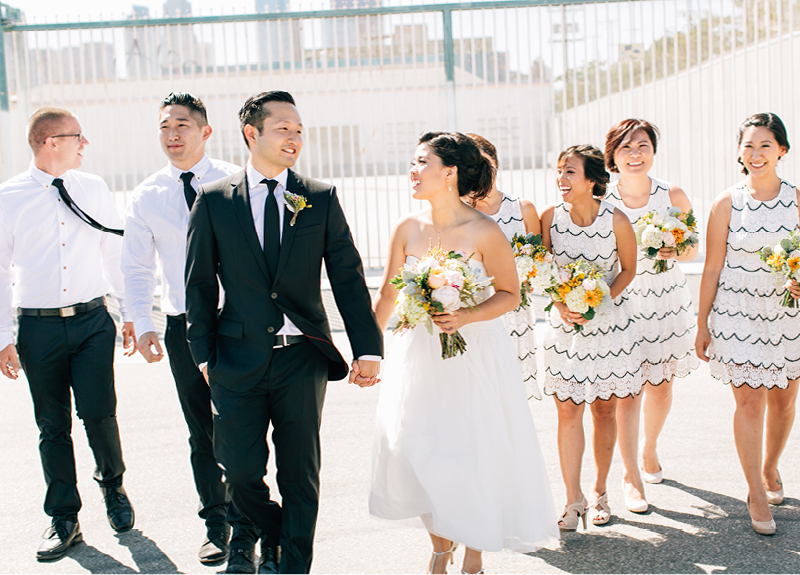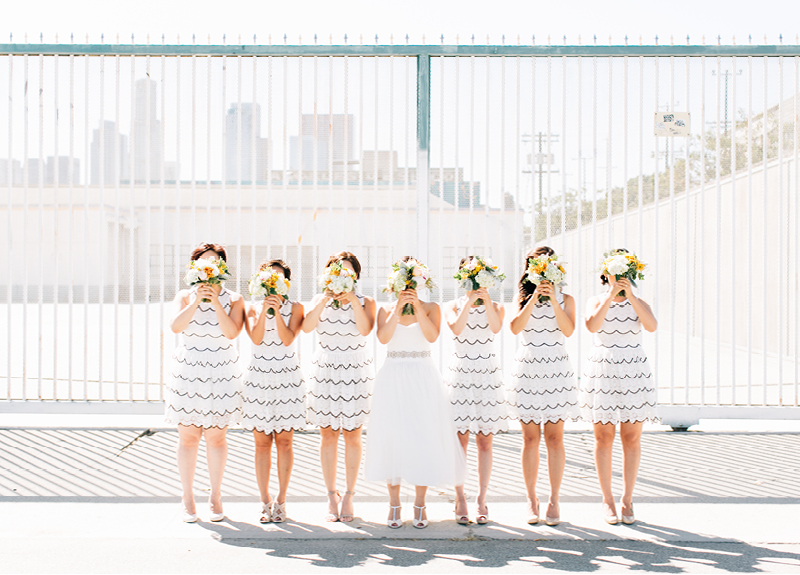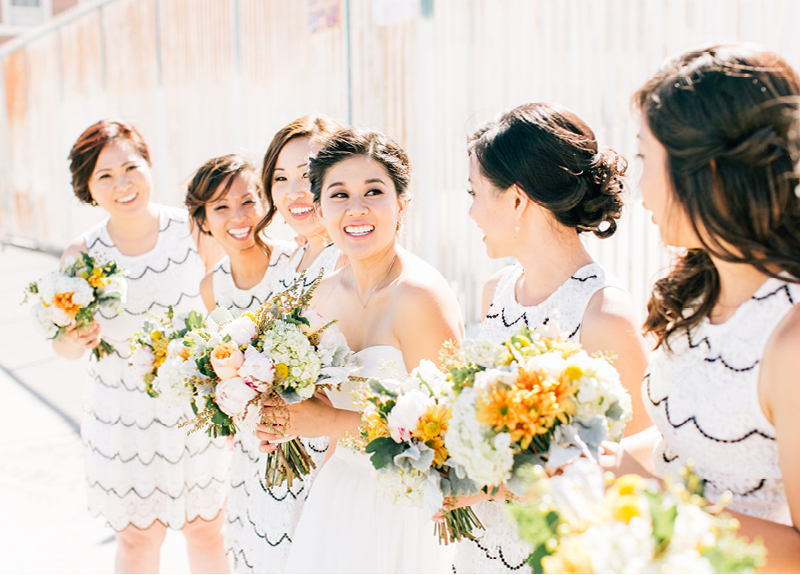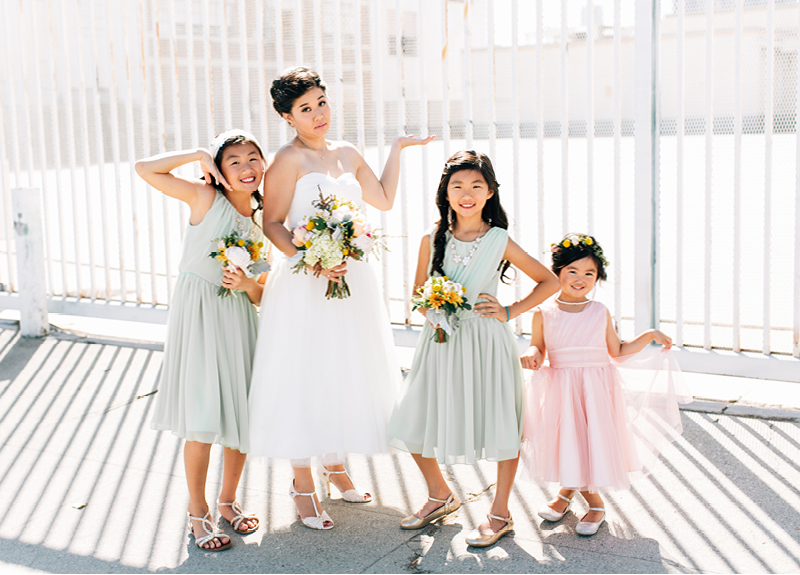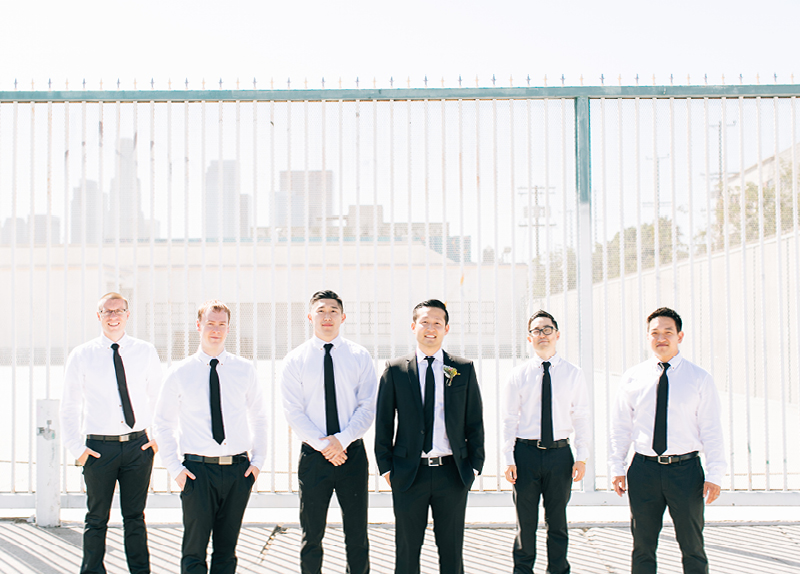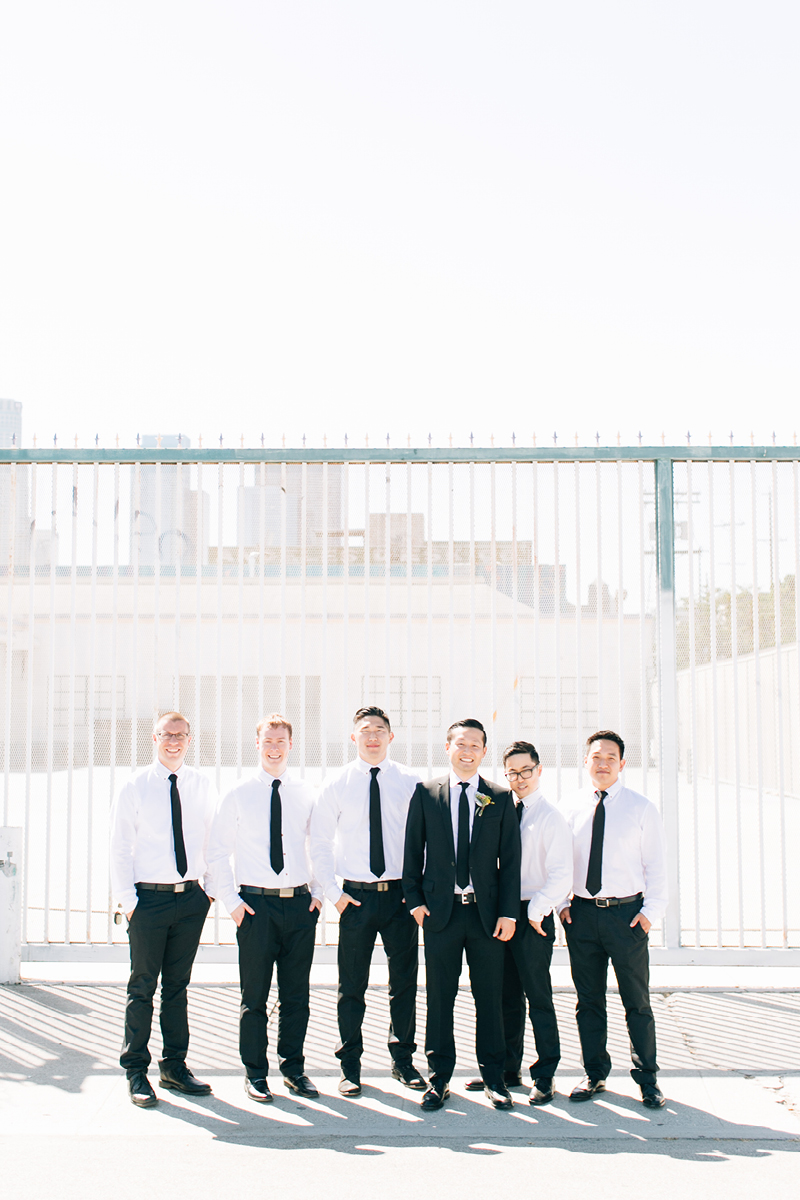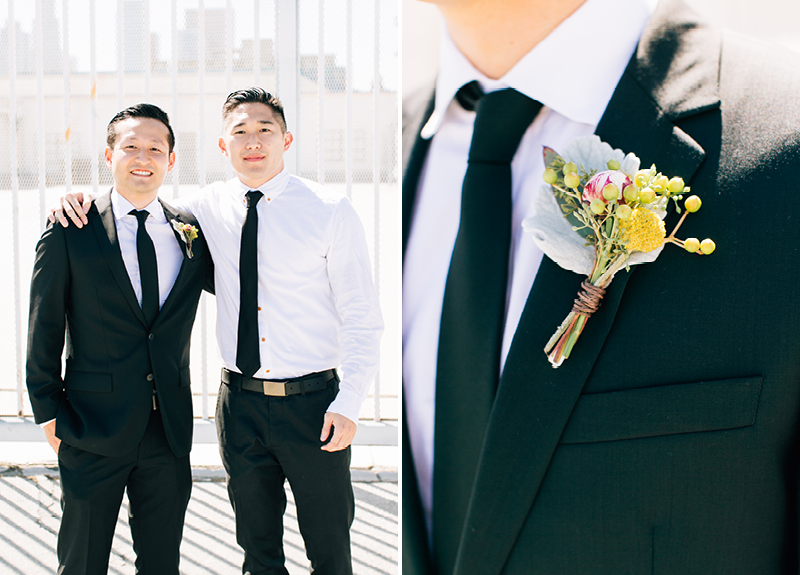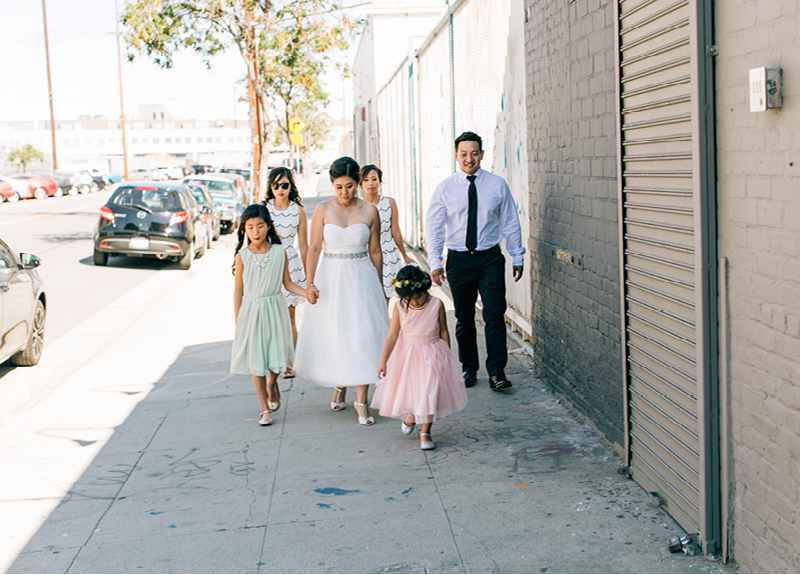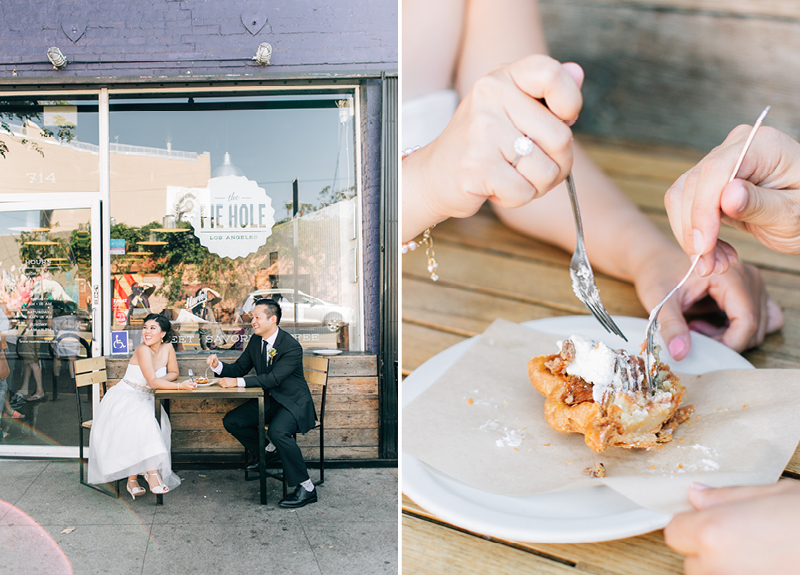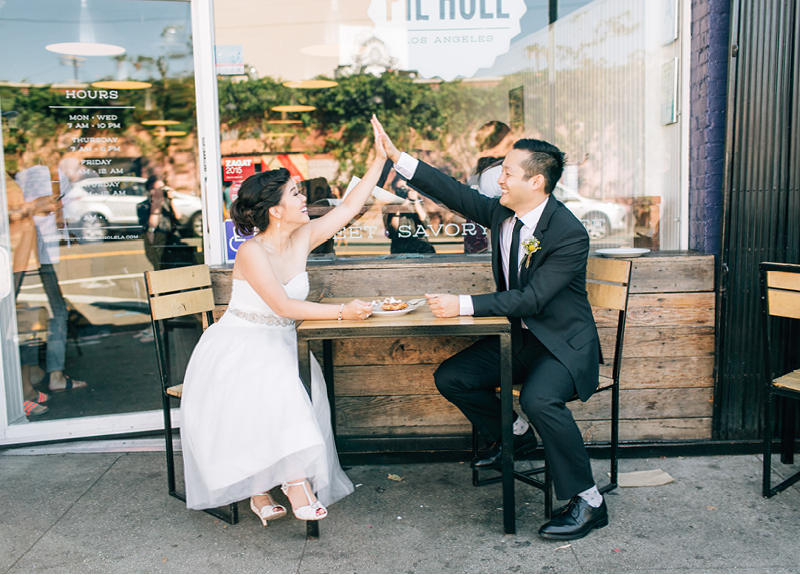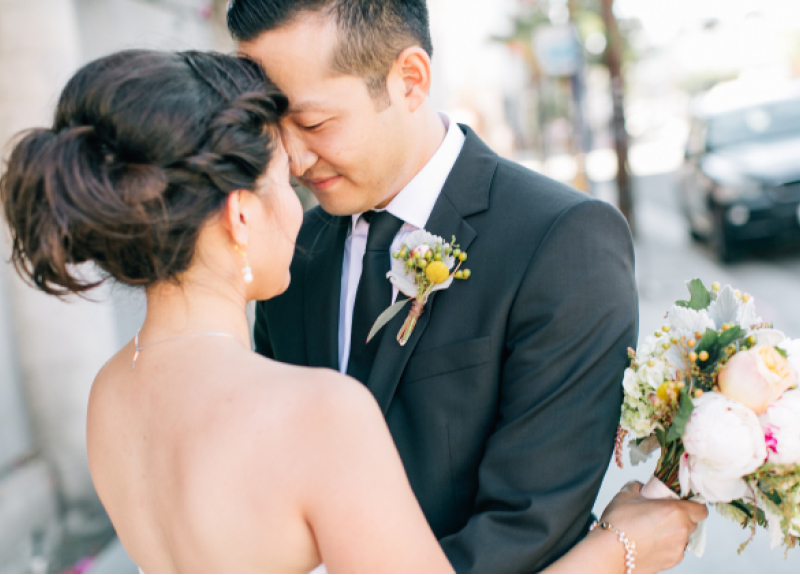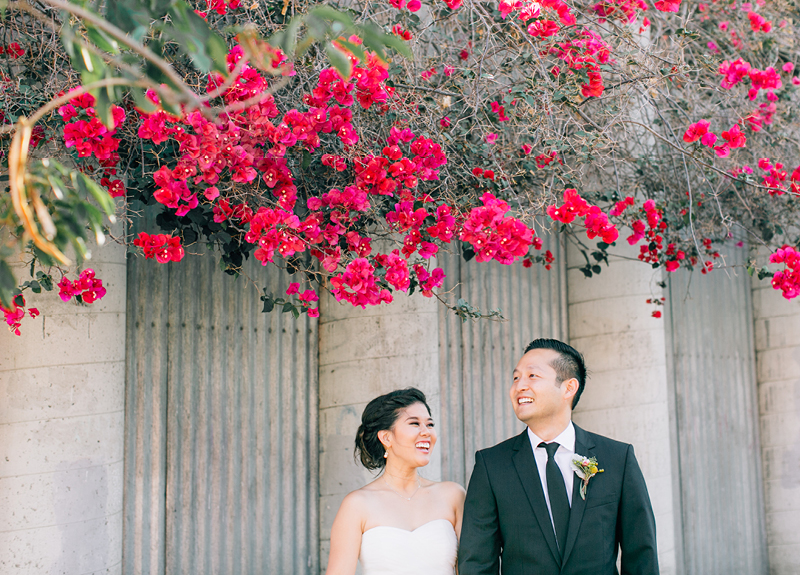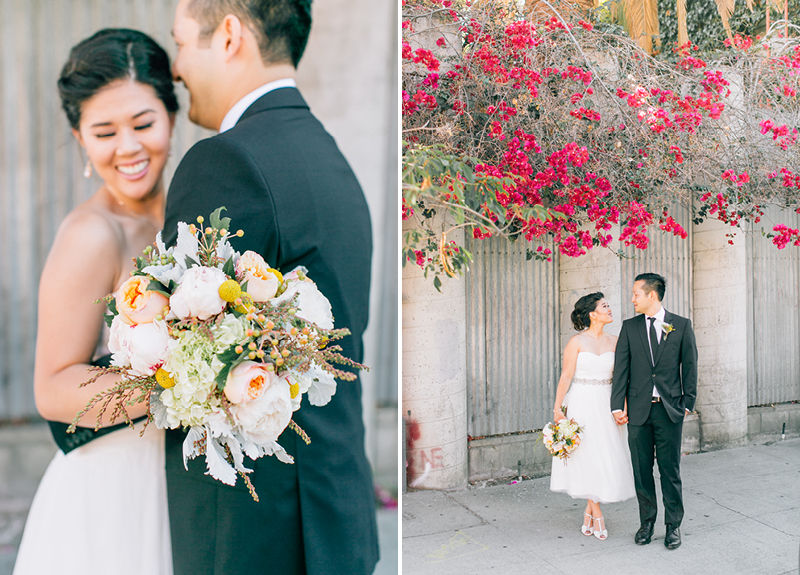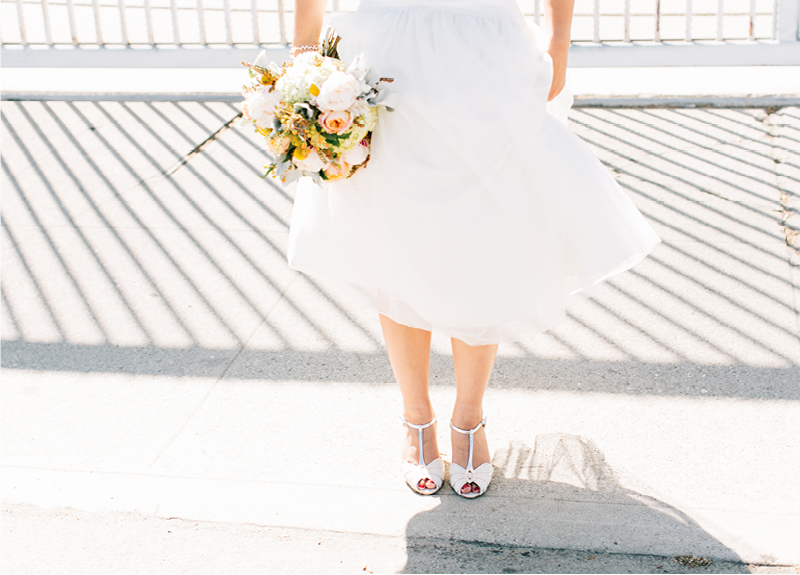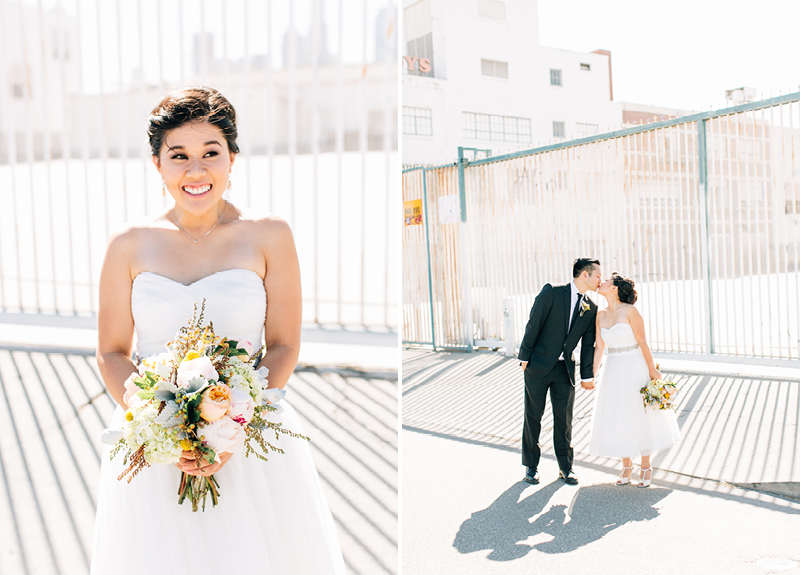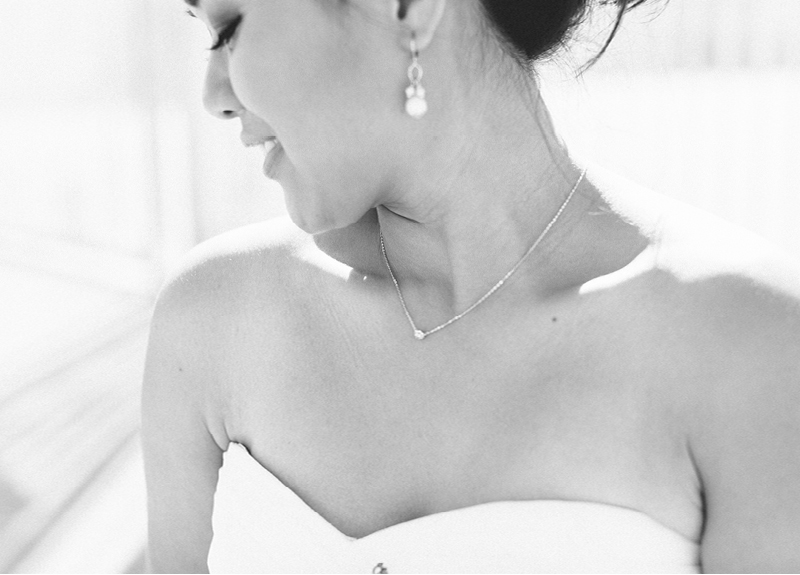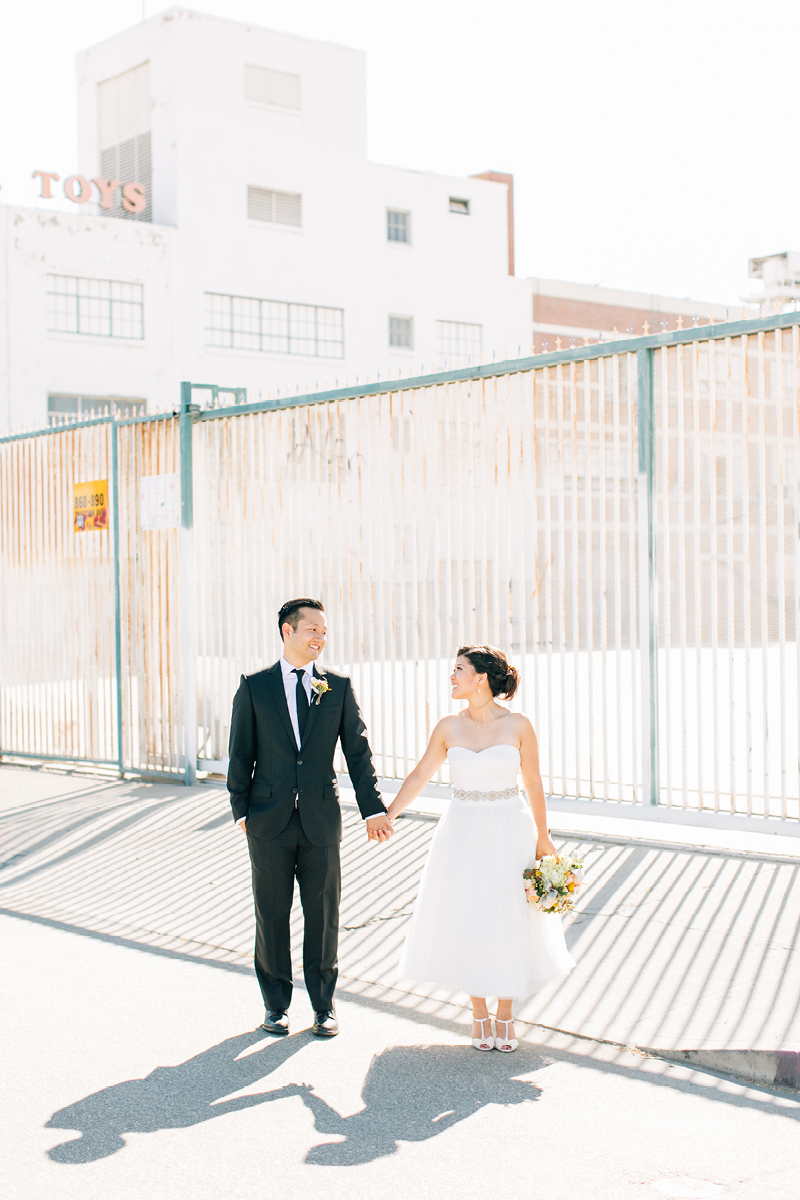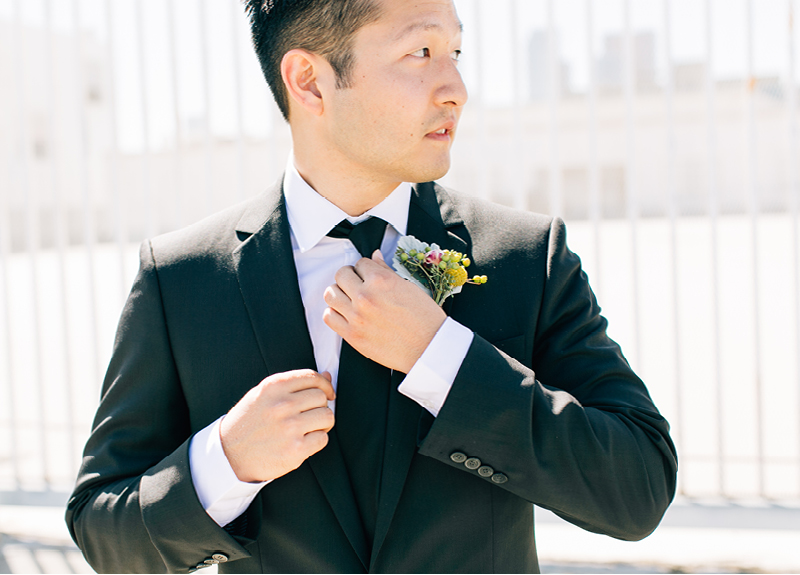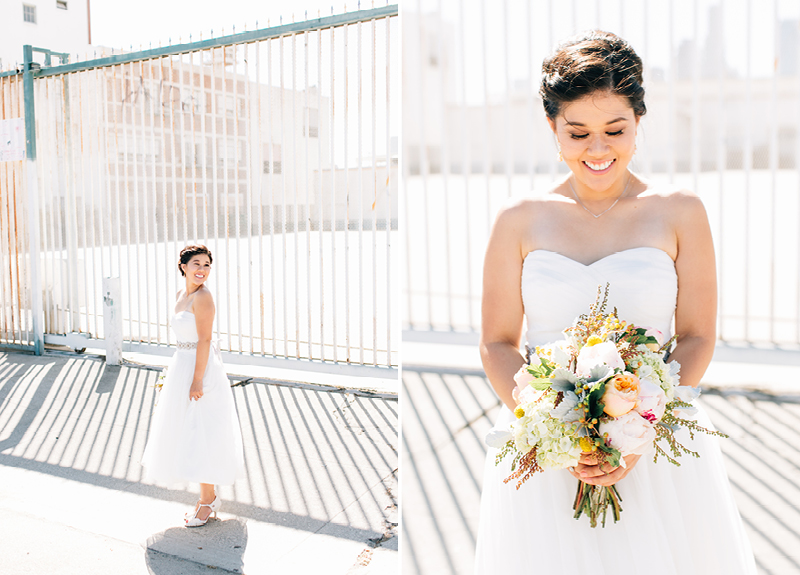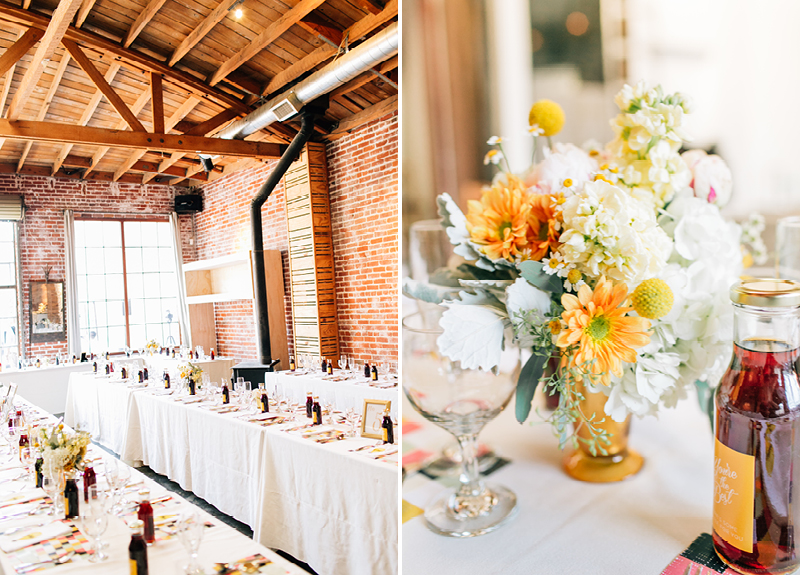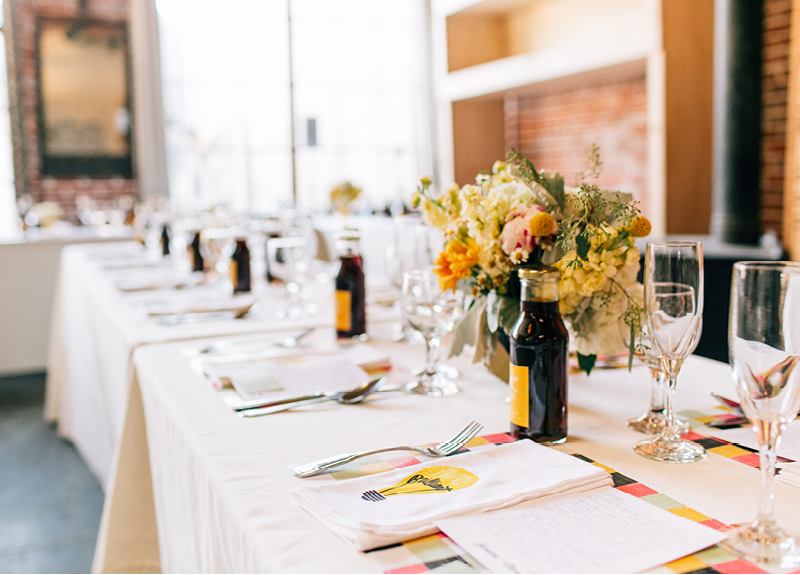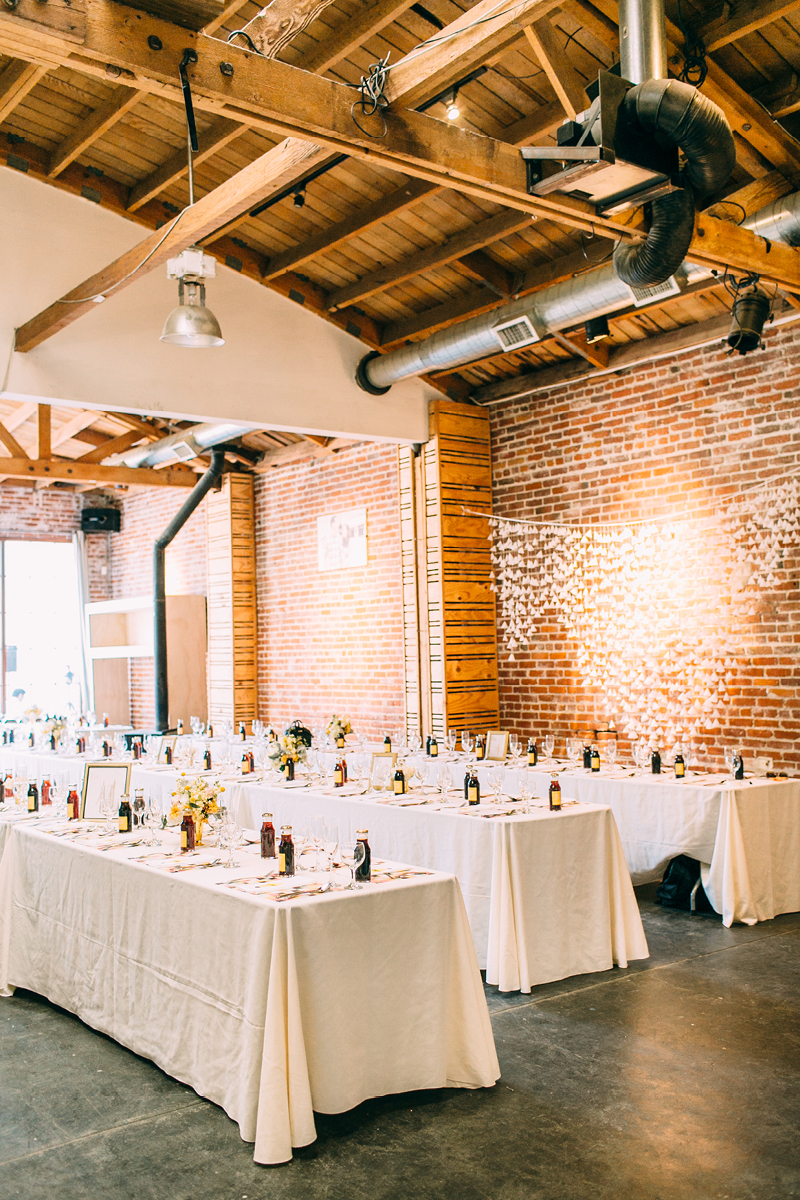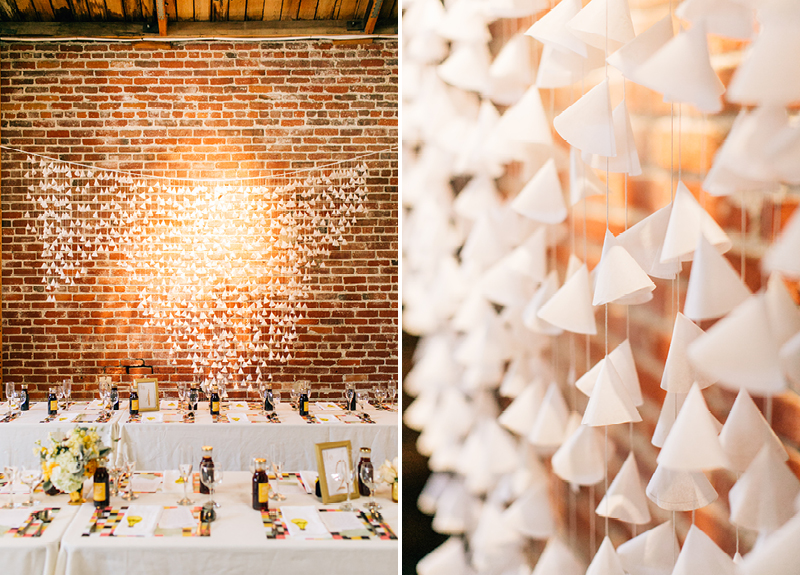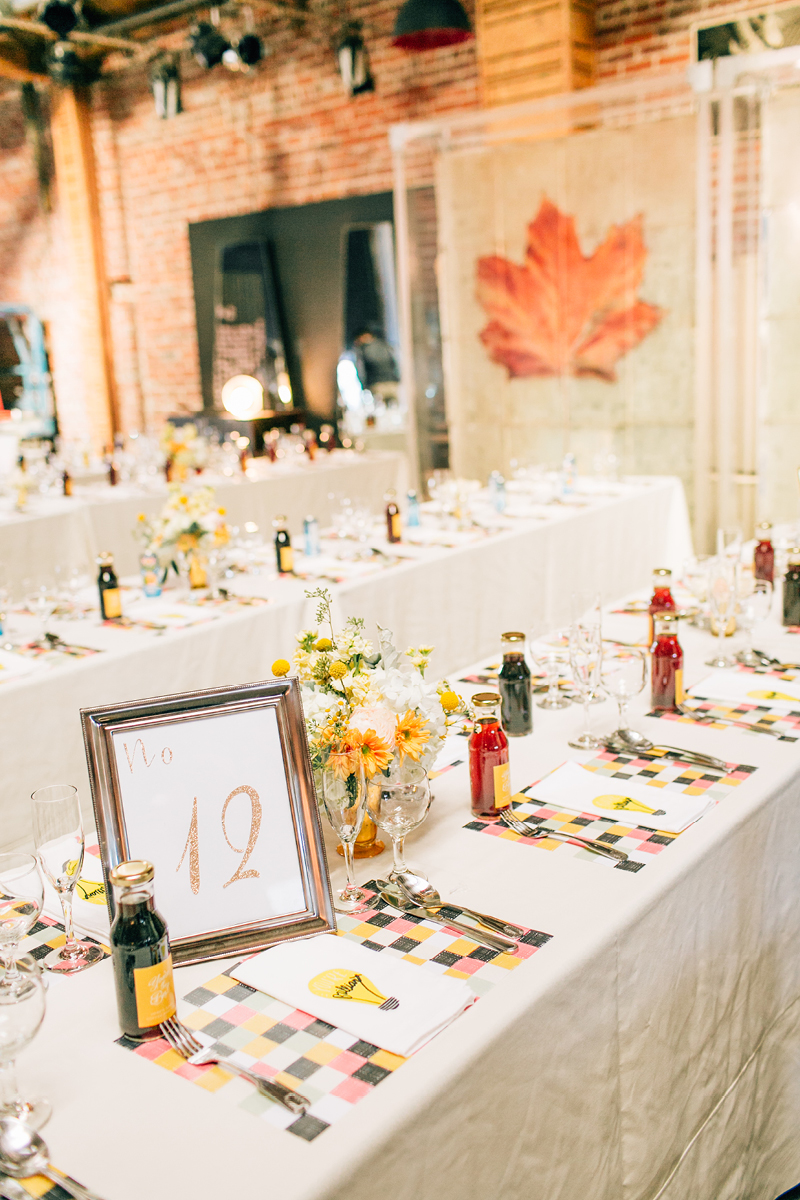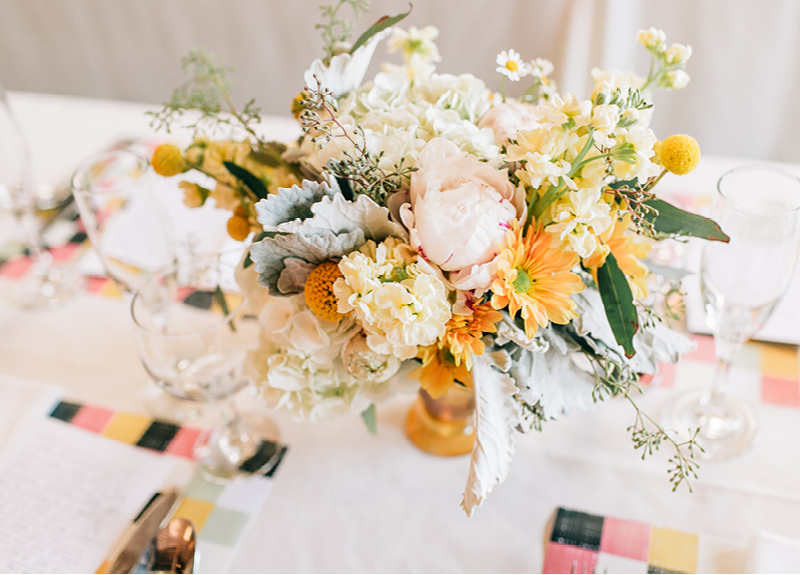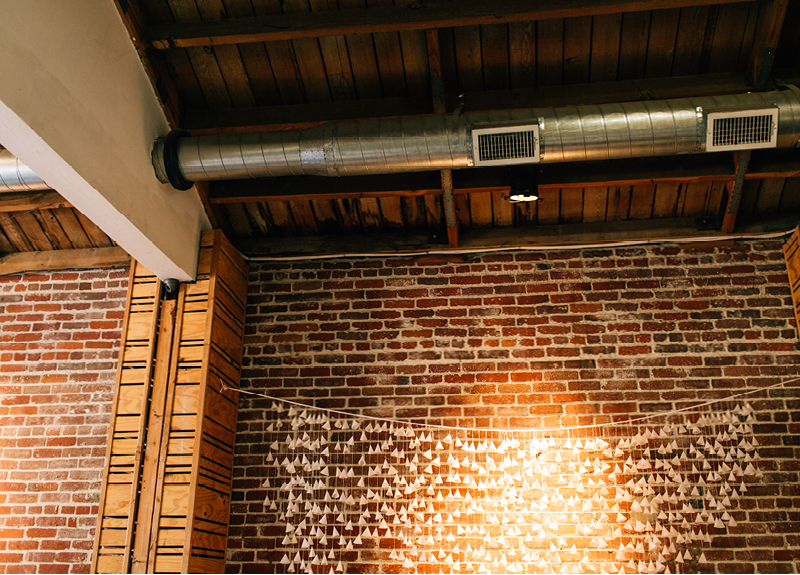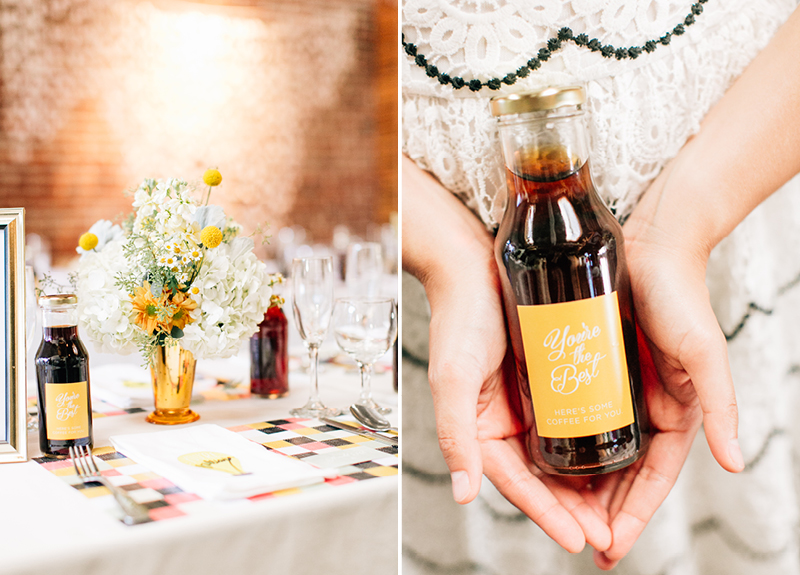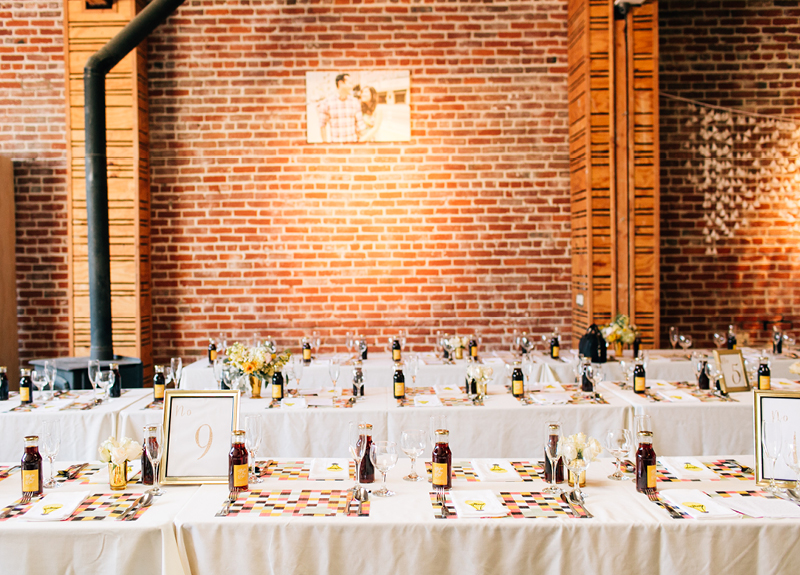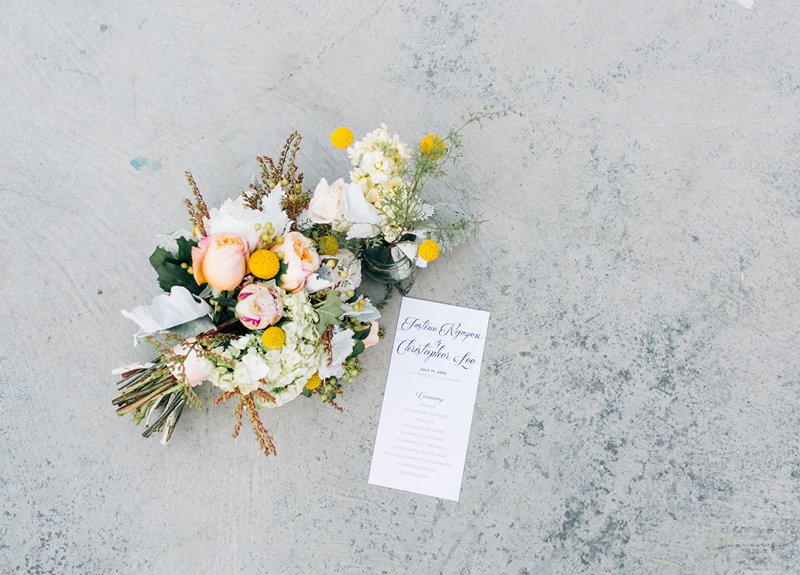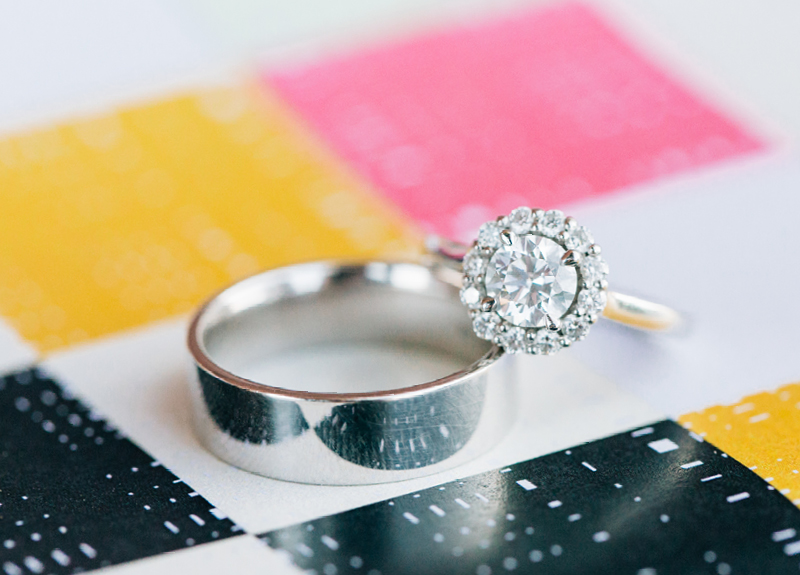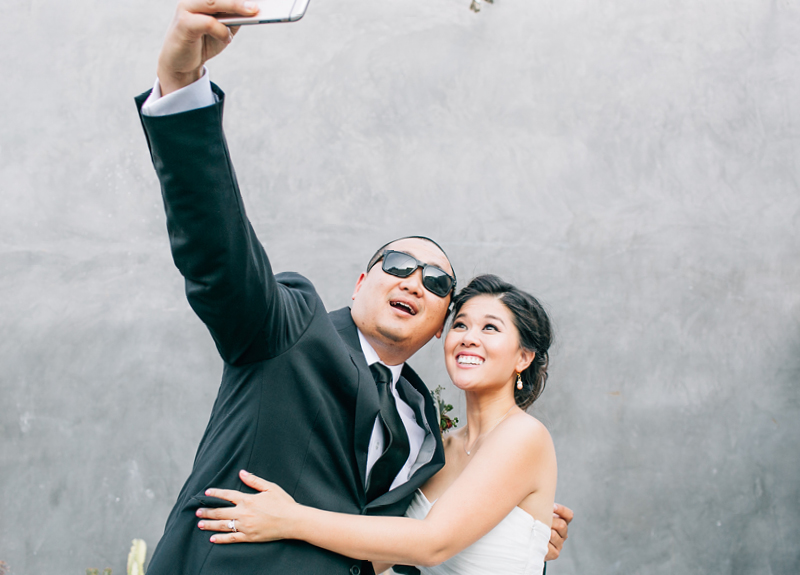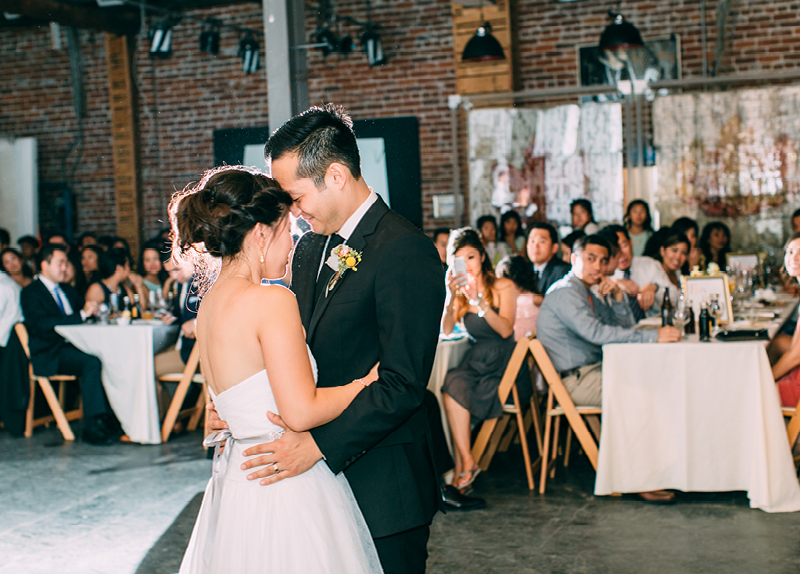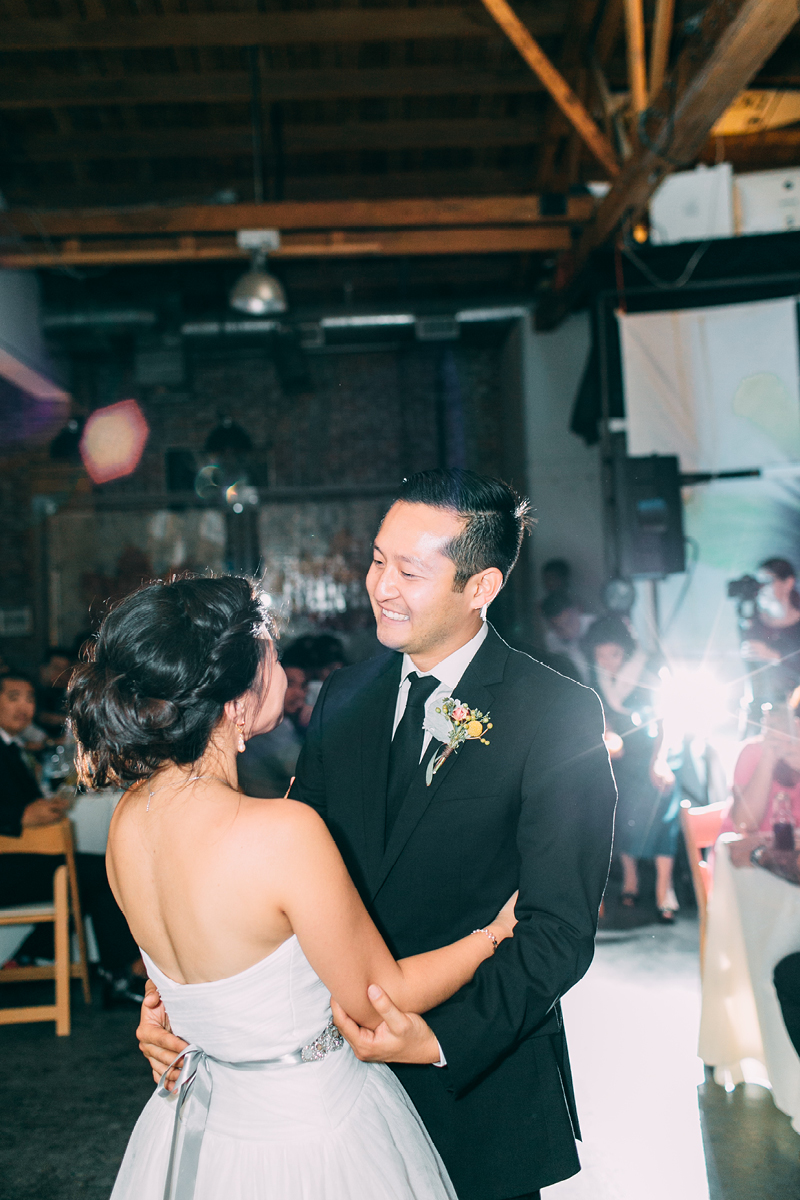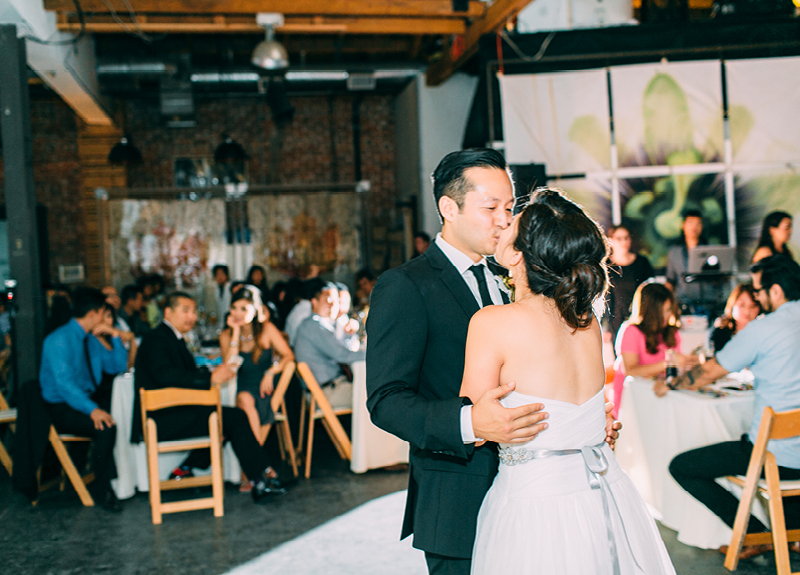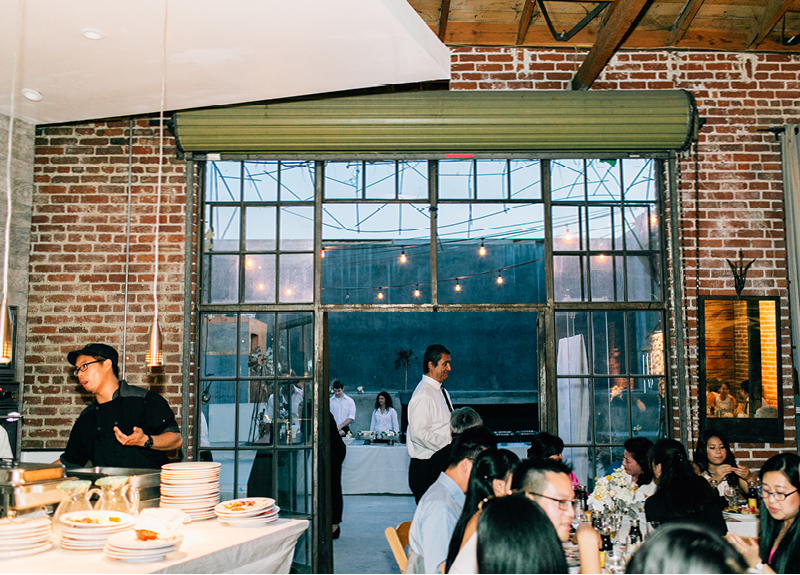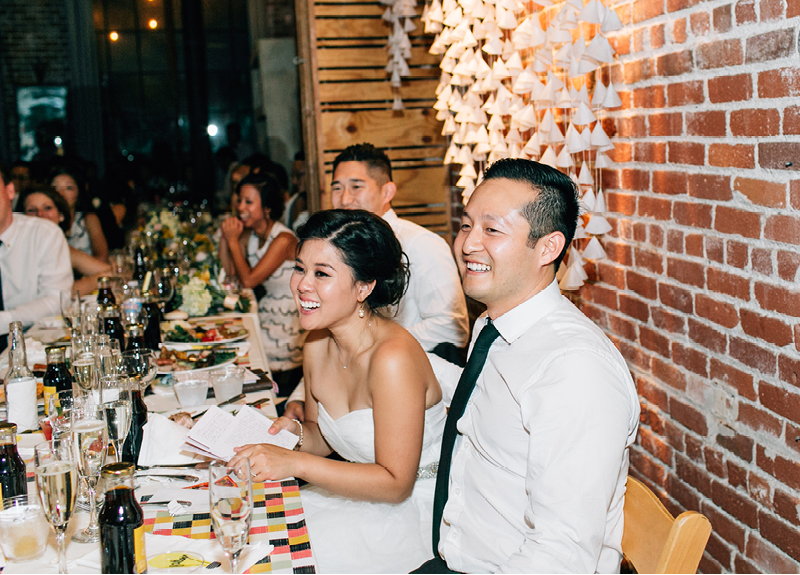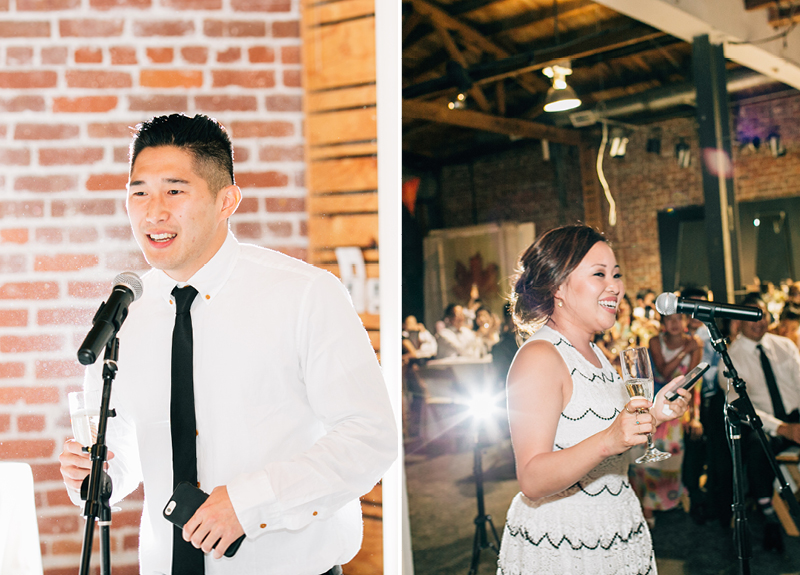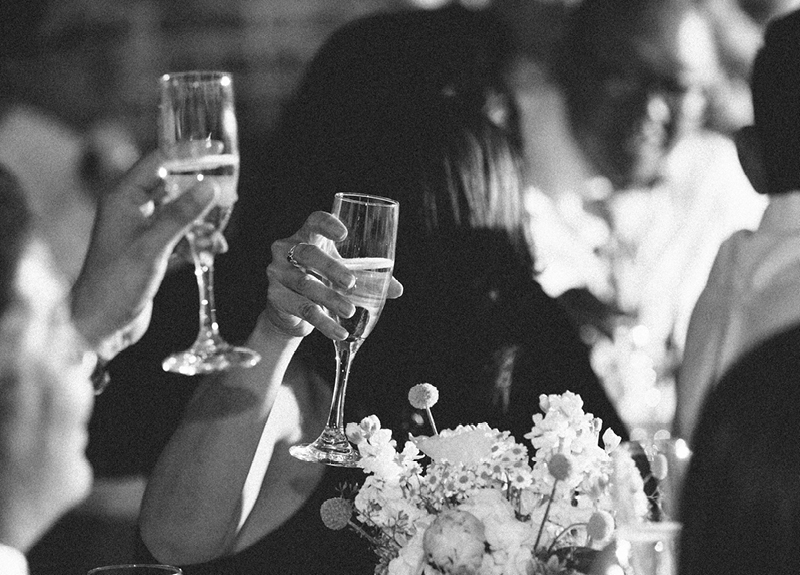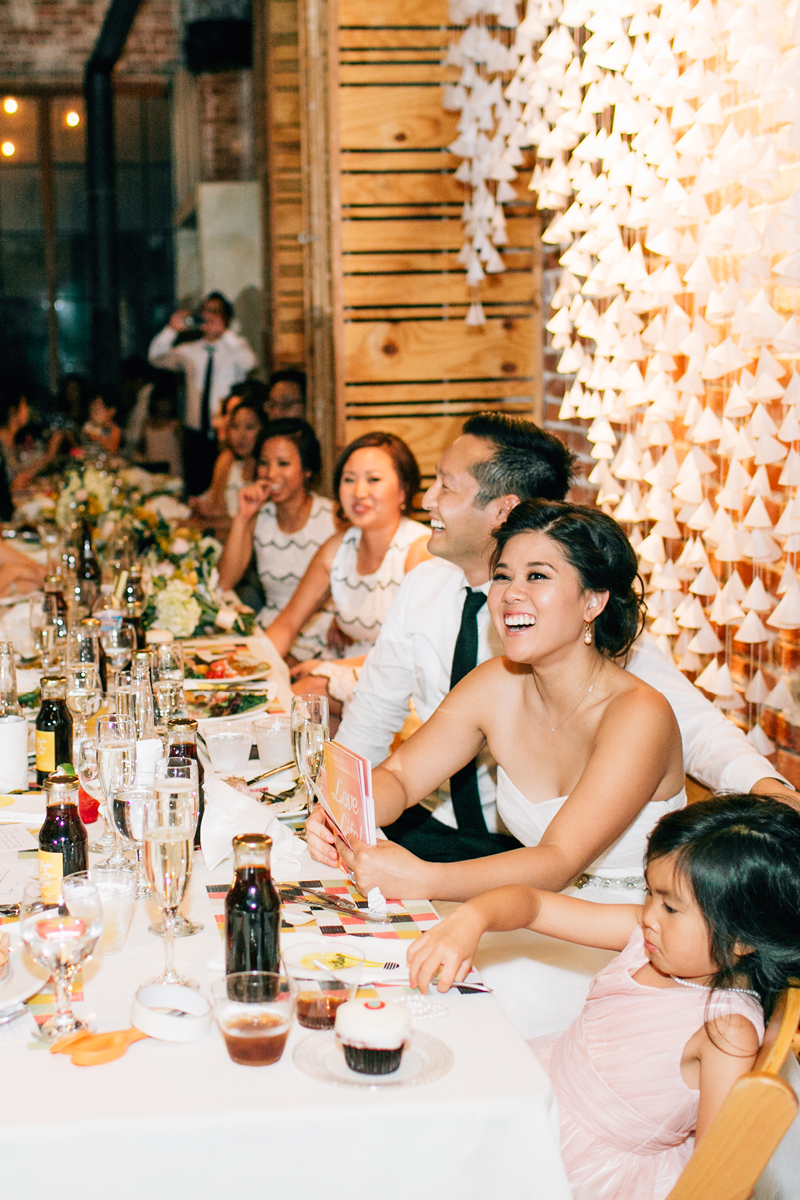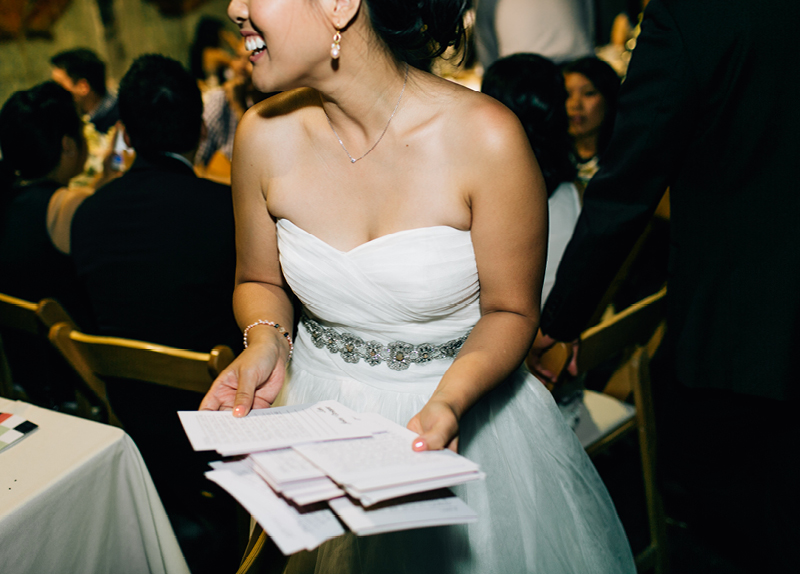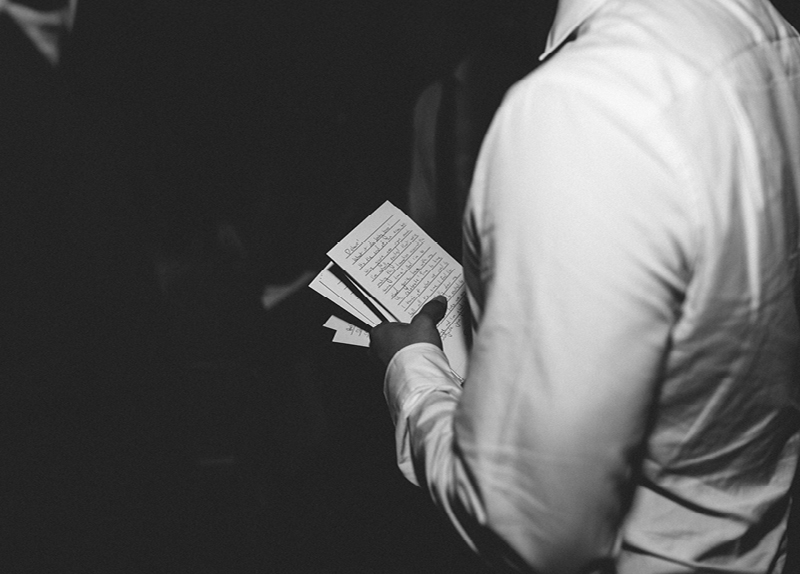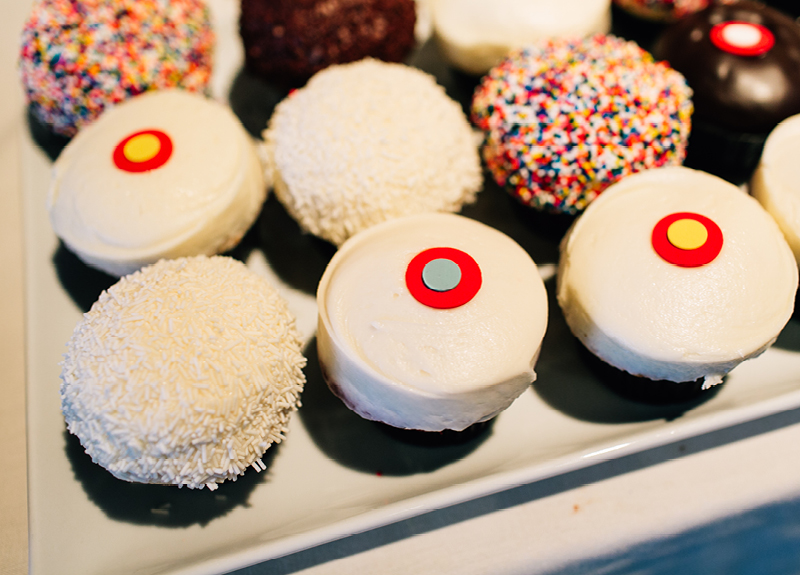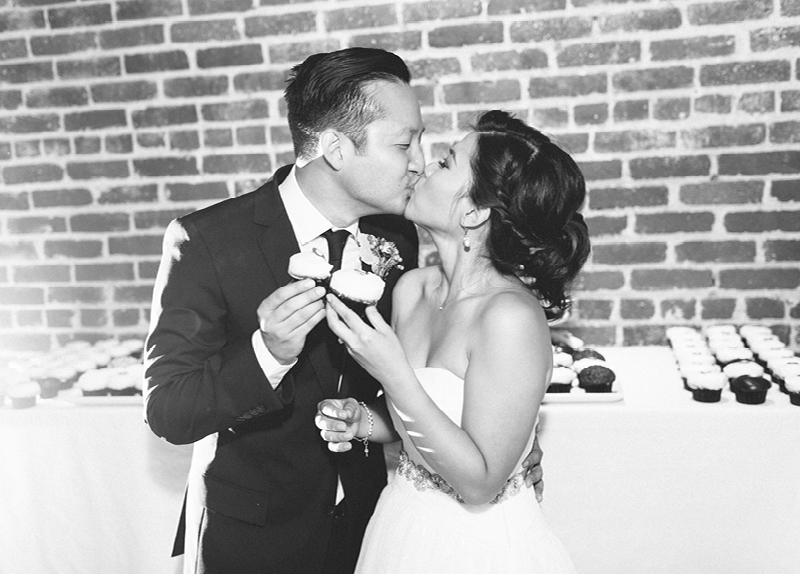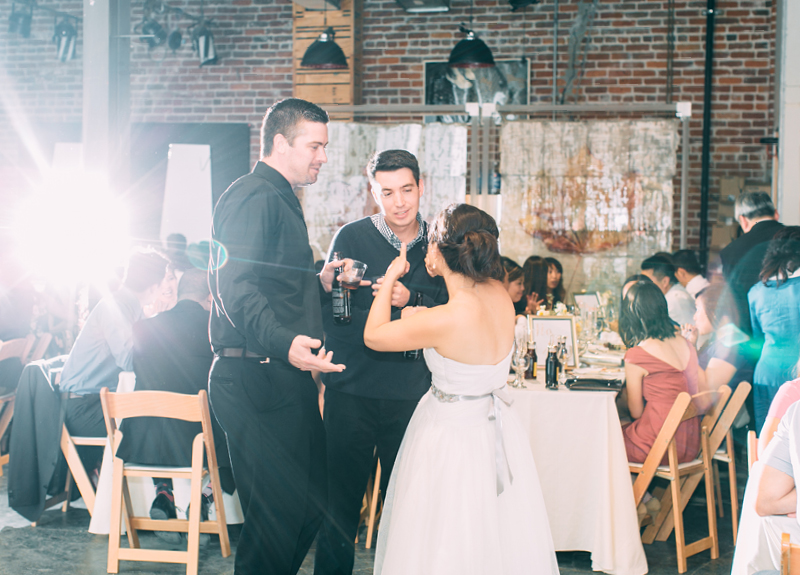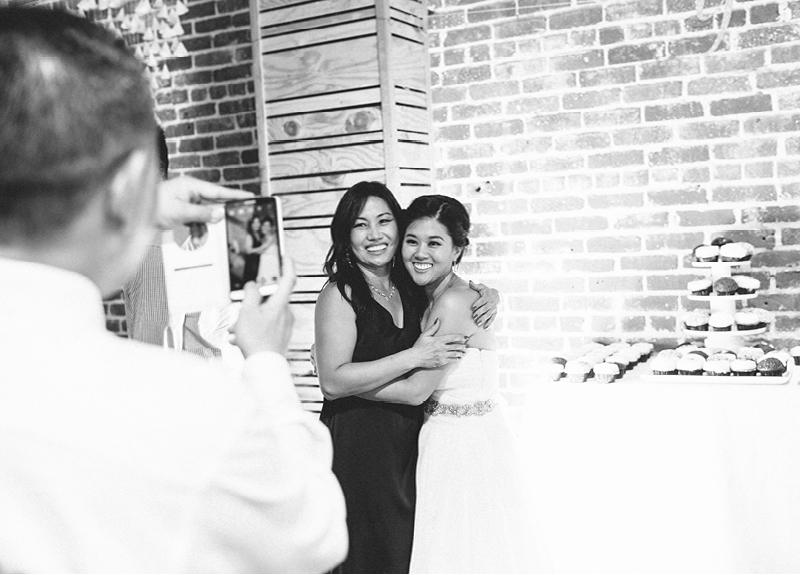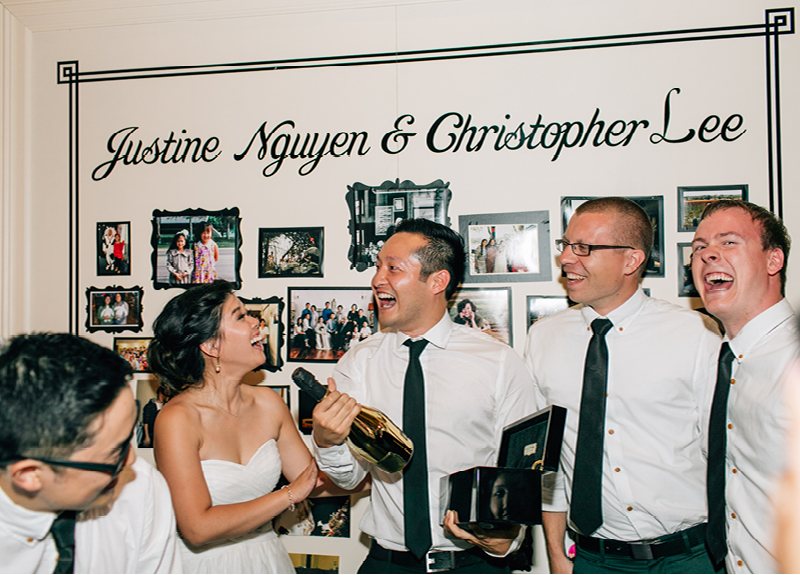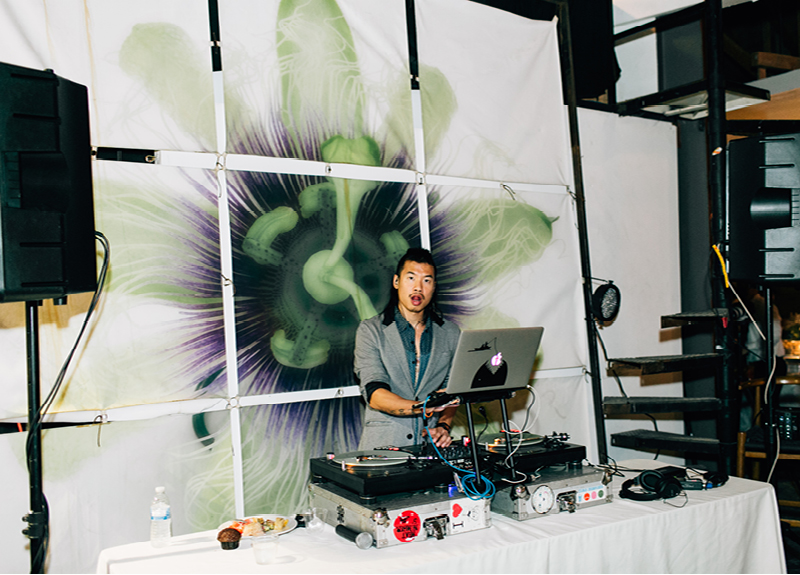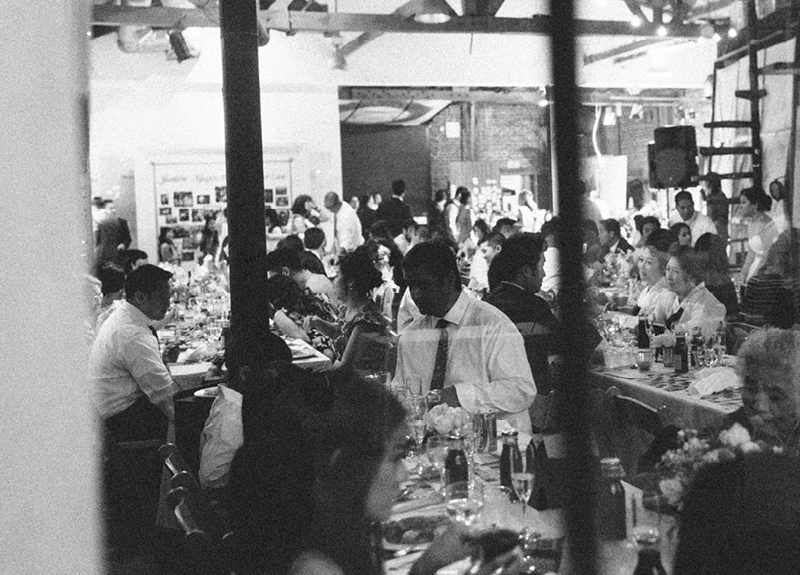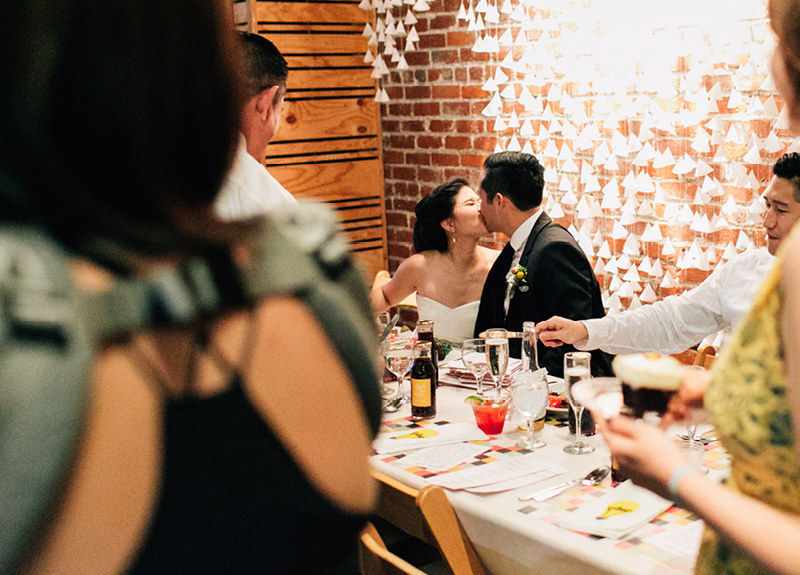 There are some weddings that just speak to you and this wedding was one that spoke to my happy wedding photographer soul! It was modern, fresh, urban and funky all rolled up into one perfect wedding celebration in downtown Los Angeles. Chris and Justine were married at BoxEight Studios in their outdoor courtyard and moved indoors for the cocktail hour and reception. Their reception featured beautiful blooms, a homemade paper backdrop, an adorable and fun tablescape and lastly a life-size photo collage made by a close friend.
What I particularly loved about Justine and Chris' big day was that they customized their wedding to fit their personalities and preferences. They left out some typical traditions and added spunky, refreshing elements! For example, Justine wore a tea length-wedding gown that allowed her shoes to be a major focus of her bridal attire and they decided to munch on cupcakes rather than a traditional cake (and did so before dinner as a request of the bride!). I'm a huge fan of couples making new traditions and allowing their happy day to truly be about them.
I could go on and on about this rad downtown Los Angeles wedding but I'll only share a couple more fun details of their big day just because they really stood out to me and I want to be sure to always remember them! First, during the portraits portion of the day we decided to just hang out in the Arts District downtown and on a whim we stopped off at The Pie Hole – Los Angeles where the bride and groom (who just so happen to be avid dessert lovers) shared a piece of pie with a fairly large audience! They were totally trusting and willing to just have fun and you can definitely tell they were having a blast! Another fun element was the bride and groom asked each of their guests to fill in their birthdays on a calendar in lieu of a guest book so that they could be sure to remember each guests' birthday and celebrate their day just as all of their friends and family were doing for them on their big day! Lastly, the most touching element of this wedding was that Chris and Justine hand wrote a personal letter to all 200 of their guests and passed them out during the reception — which explains the few photos of large stacks of papers. Such a loving and memorable touch!
From the exposed bricks within the venue to the handmade cold brew coffee favors, Chris and Justine's wedding day will go down in the books as one of my favorite weddings! A huge thanks to all of the vendors who participated and especially to BoxEight Studios for having such a cool space for weddings.
Congratulations Justine and Chris!