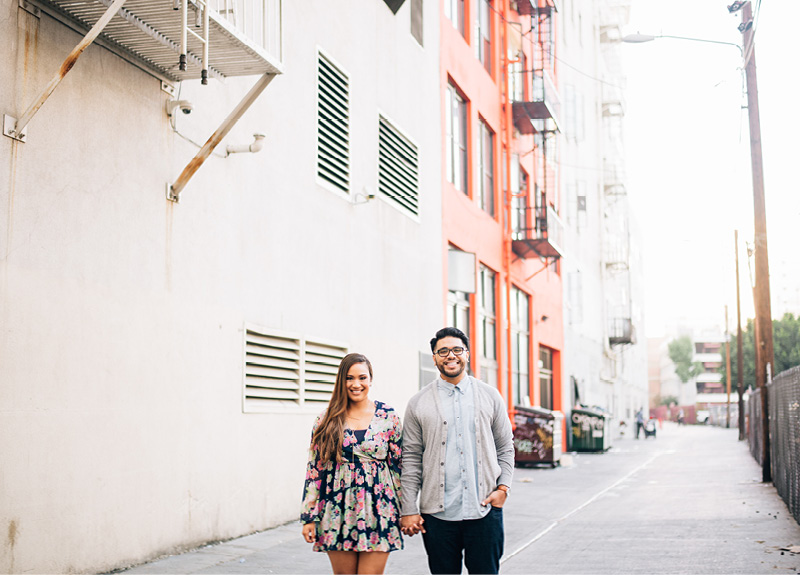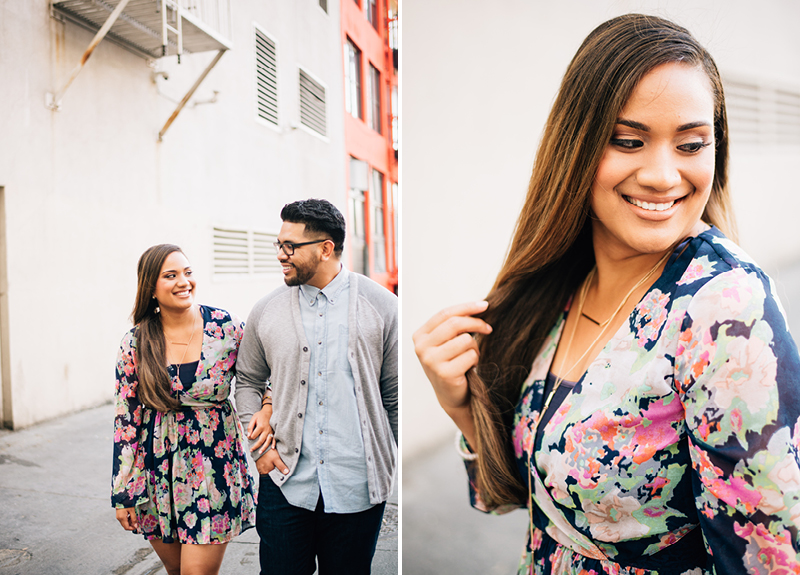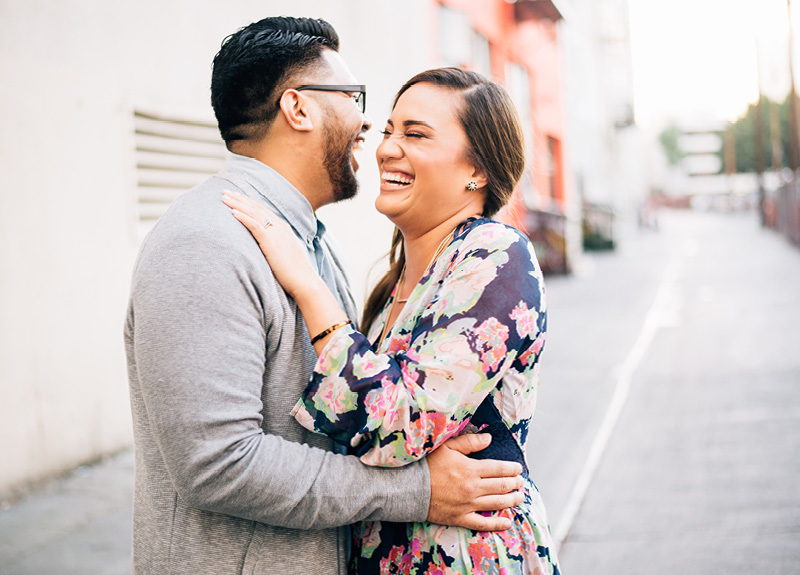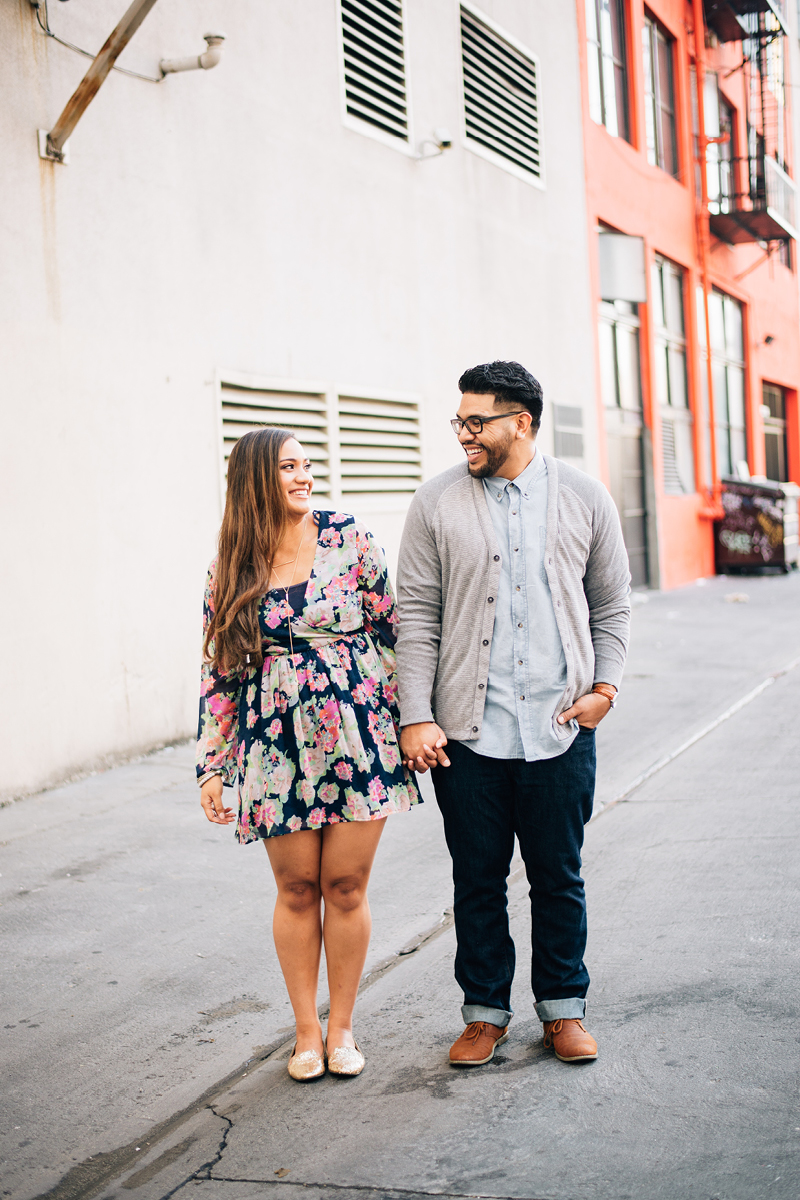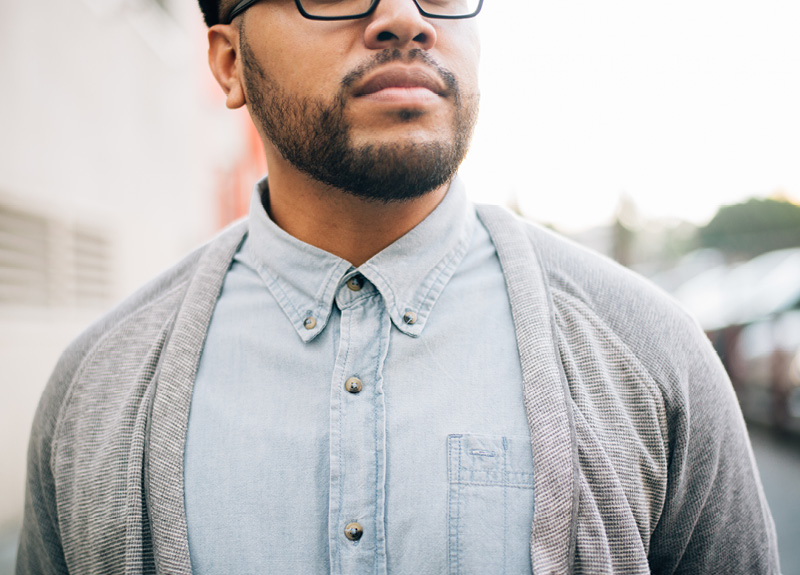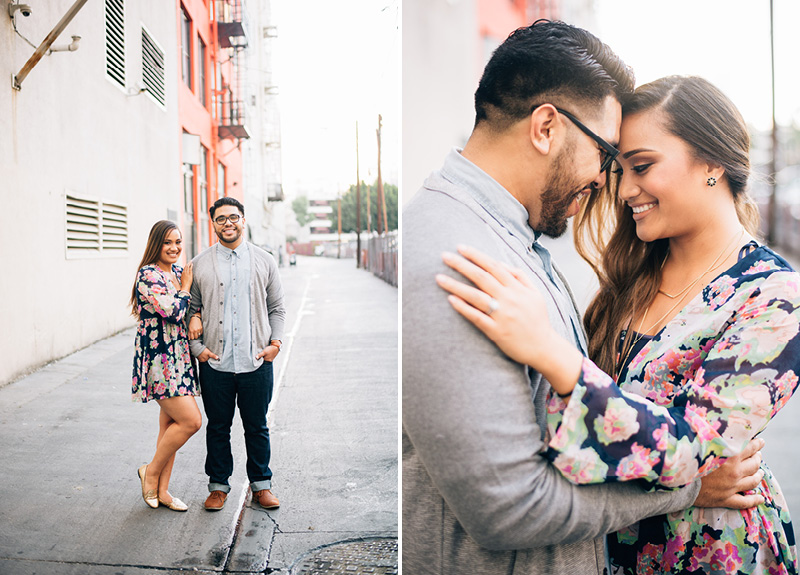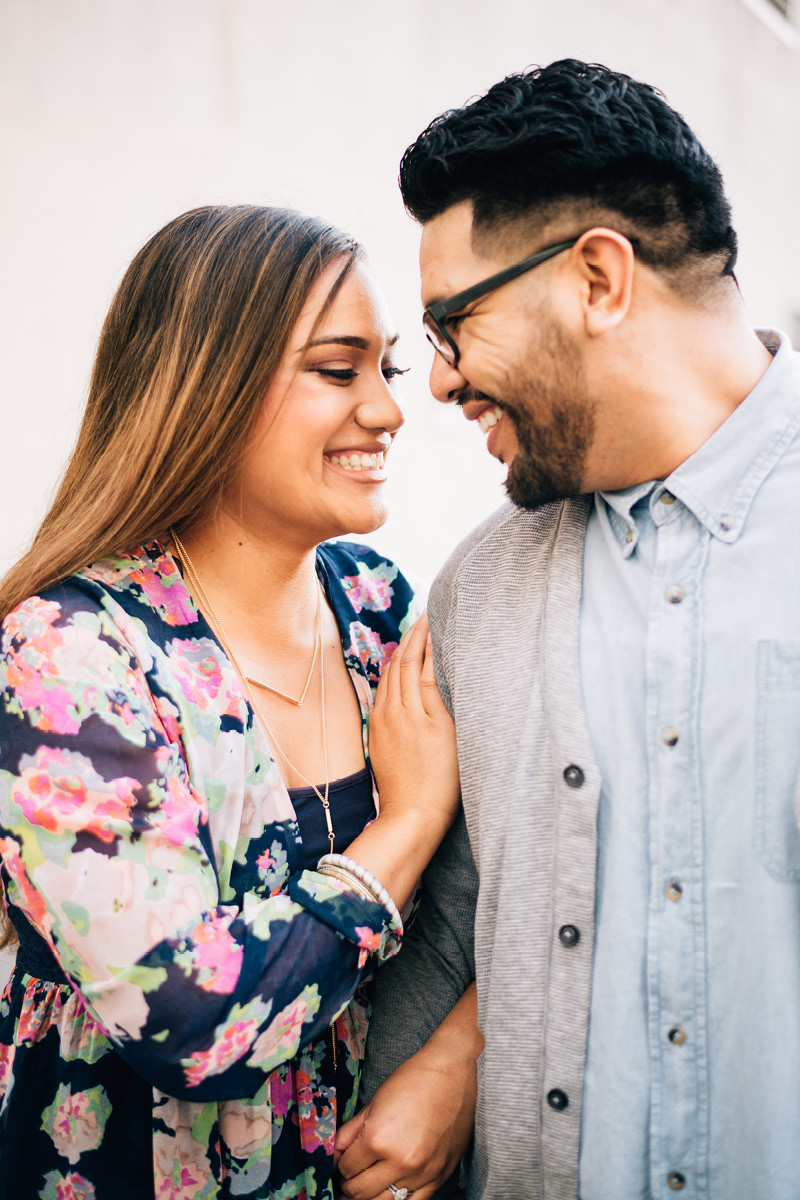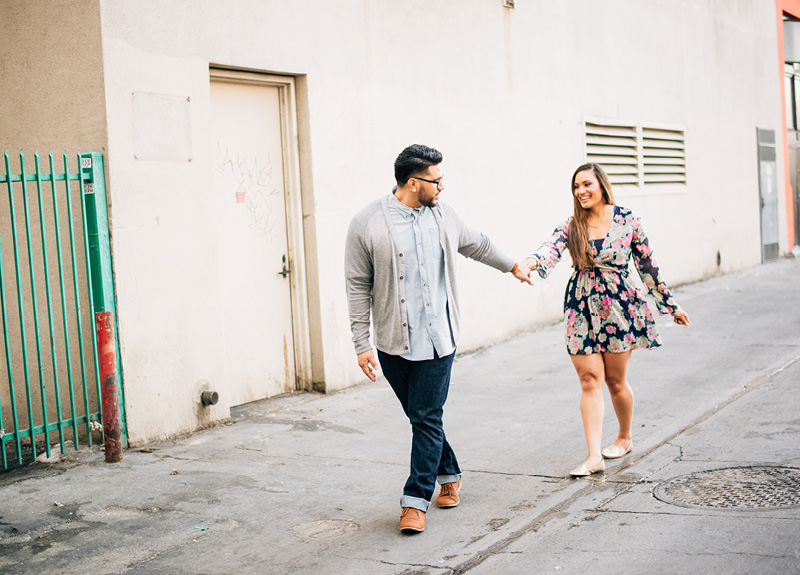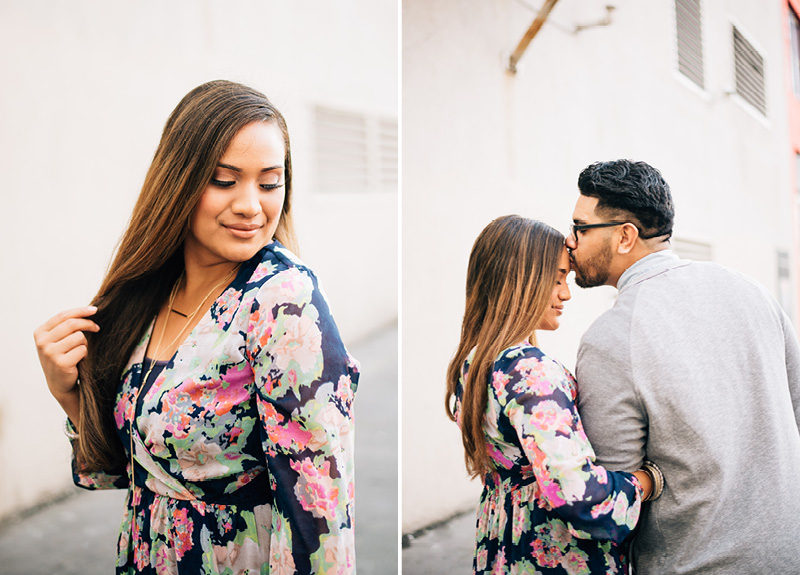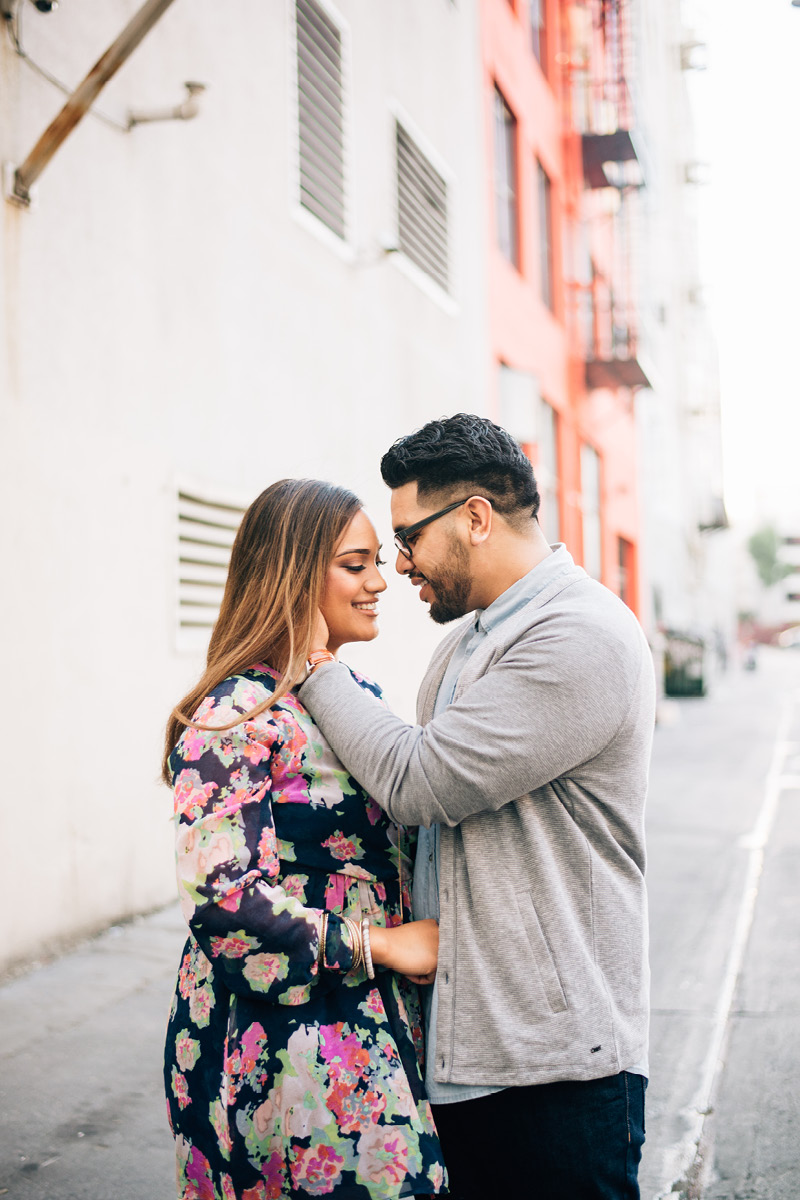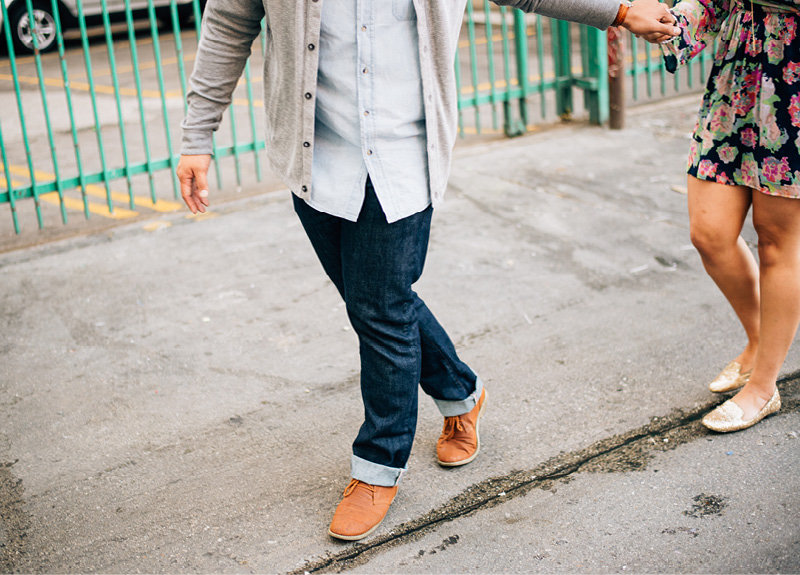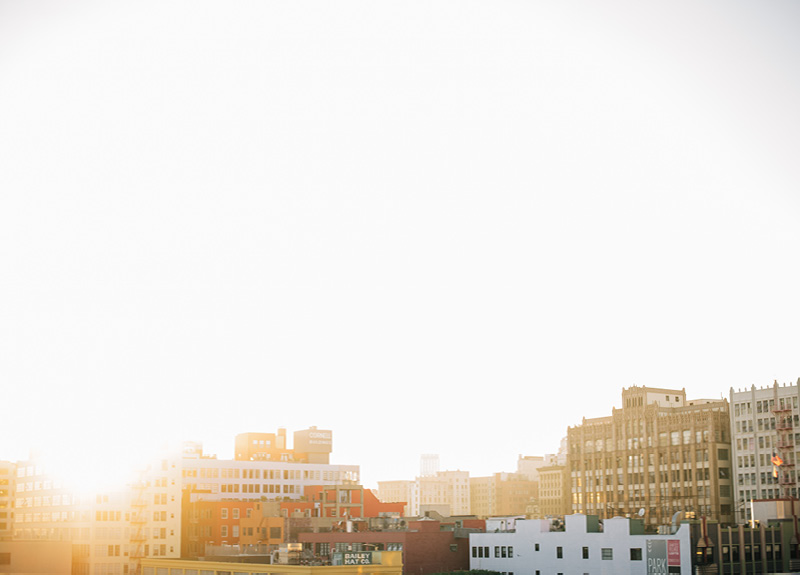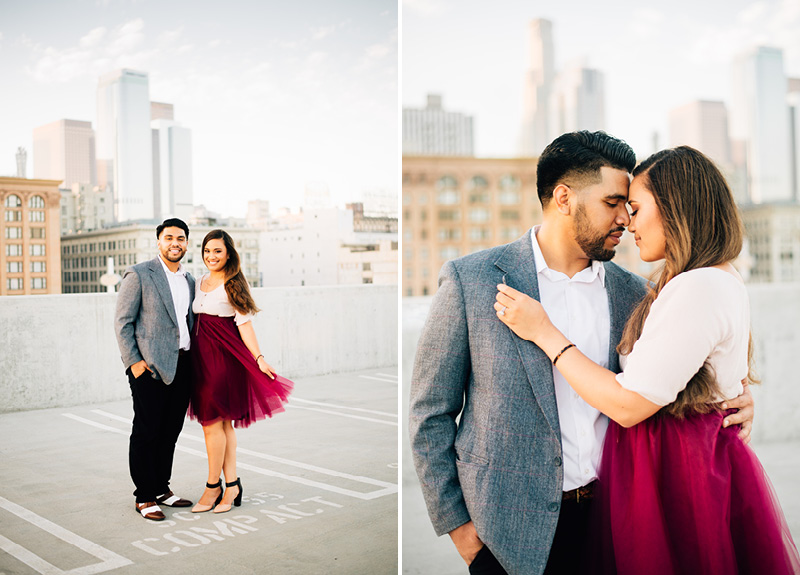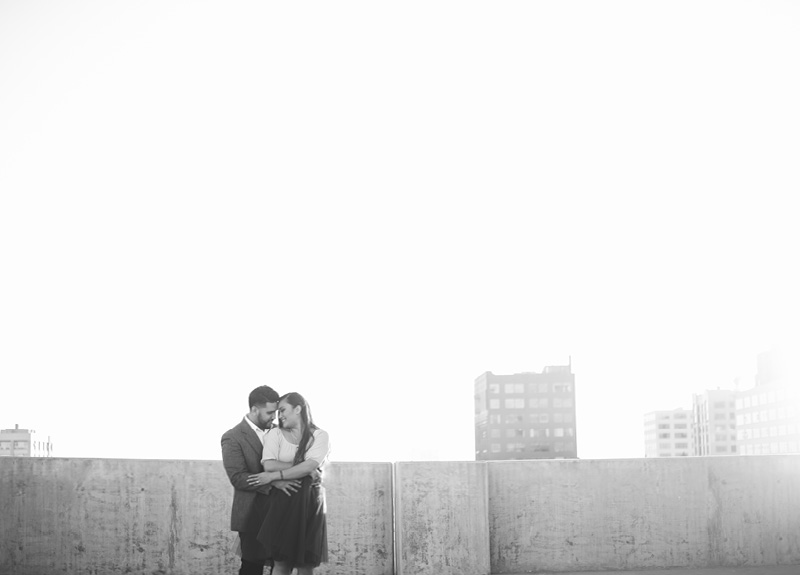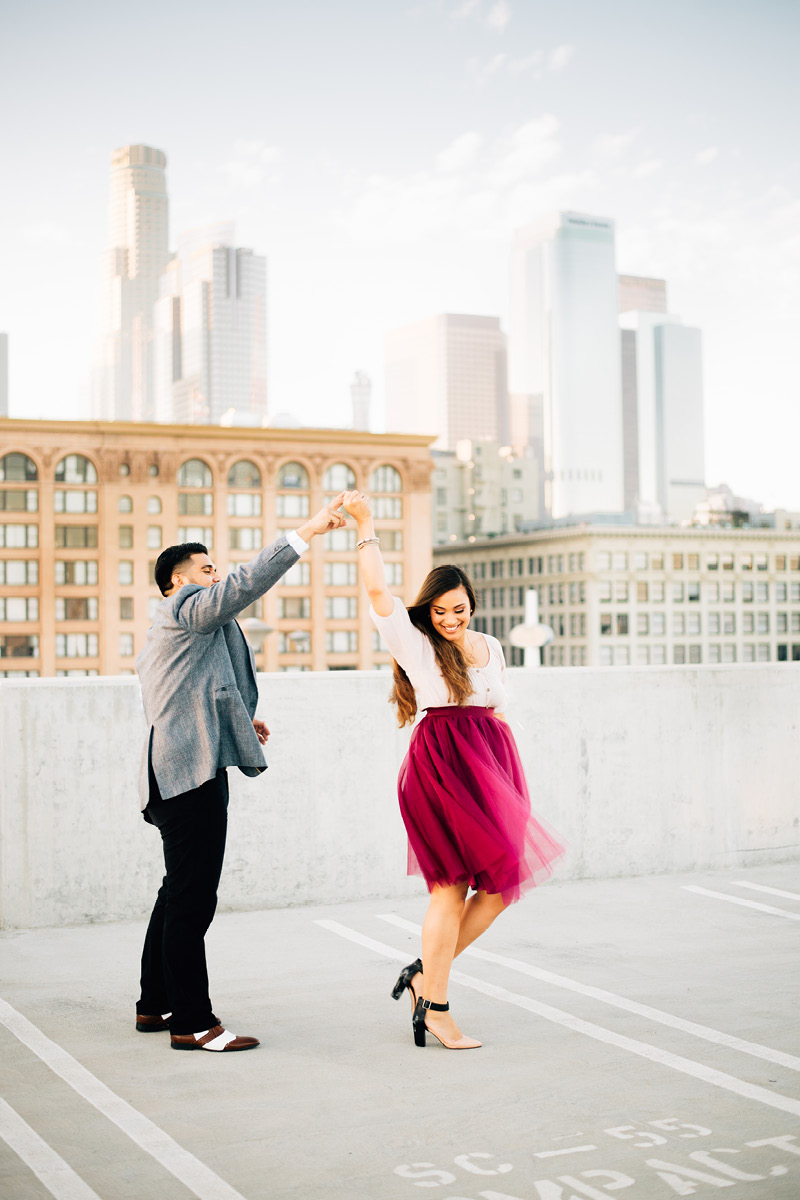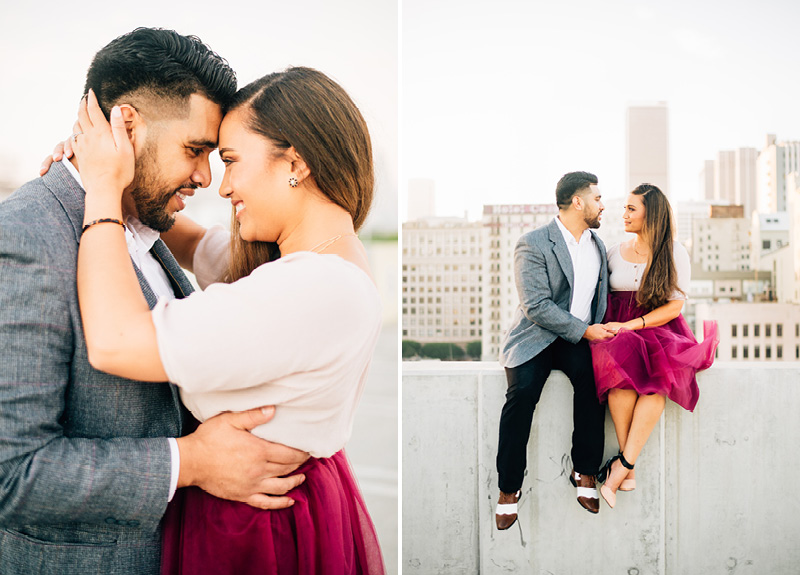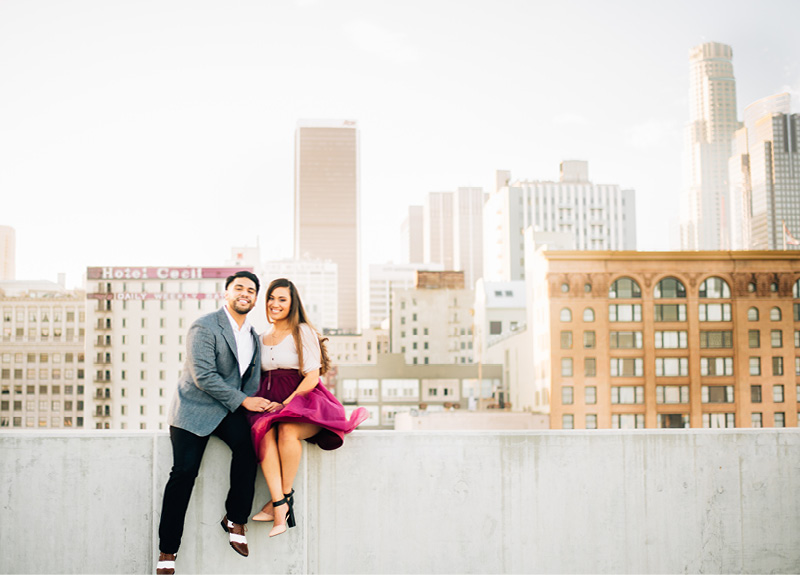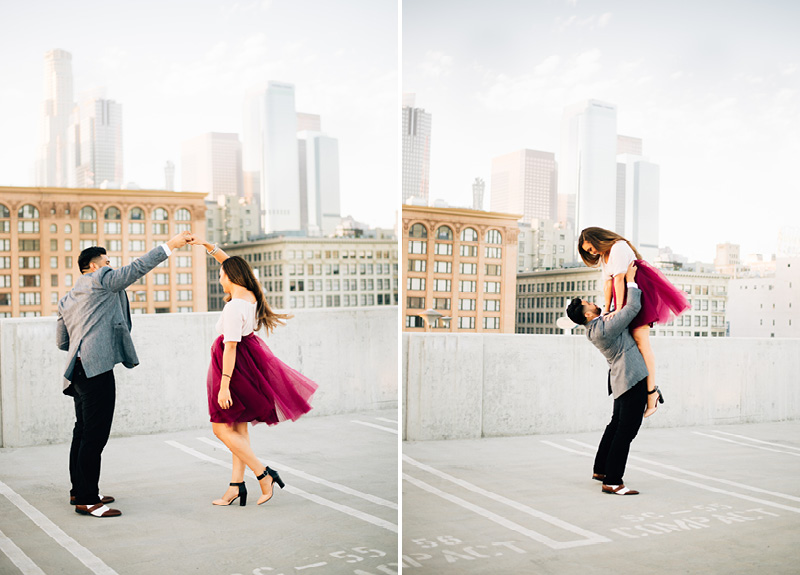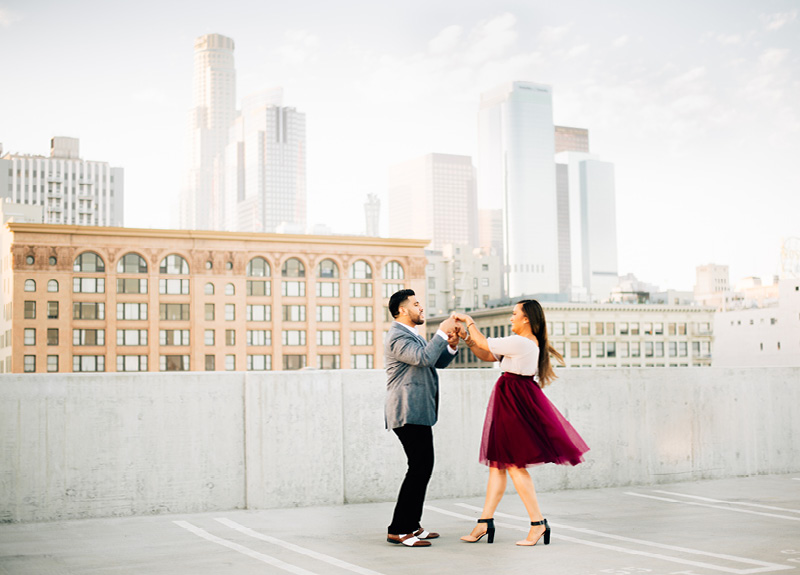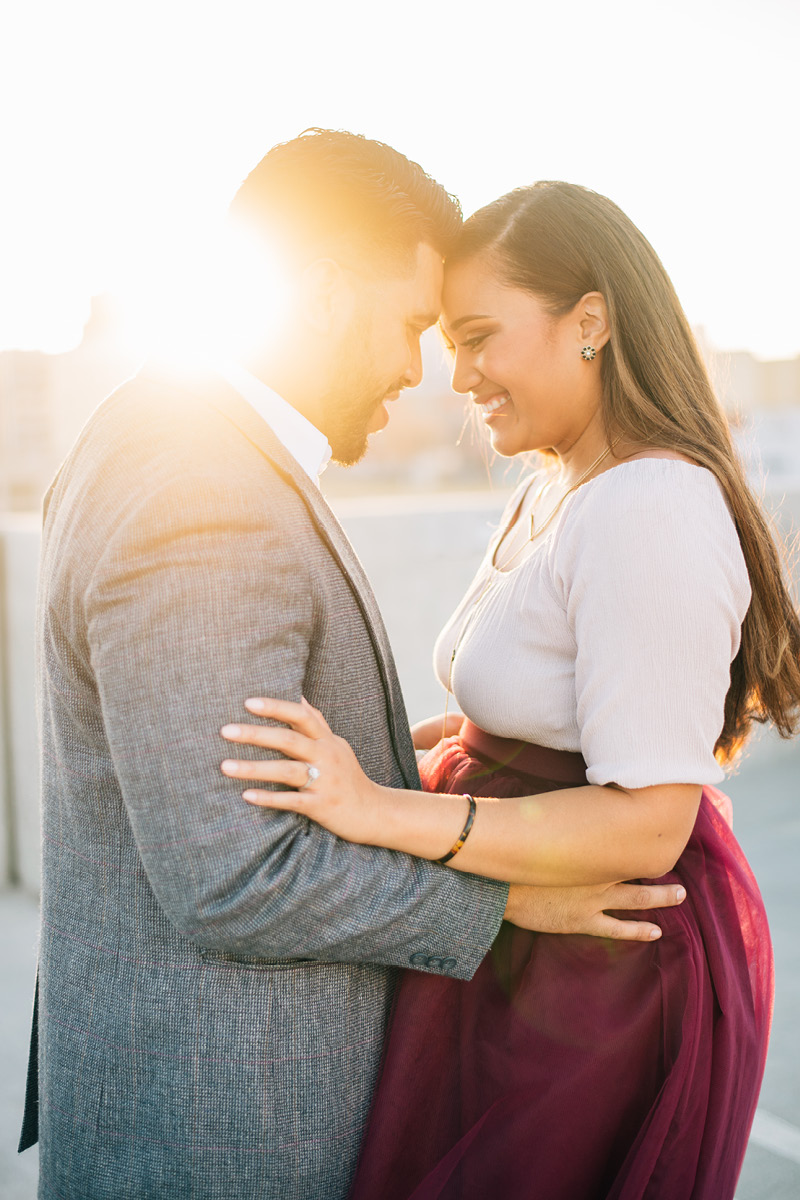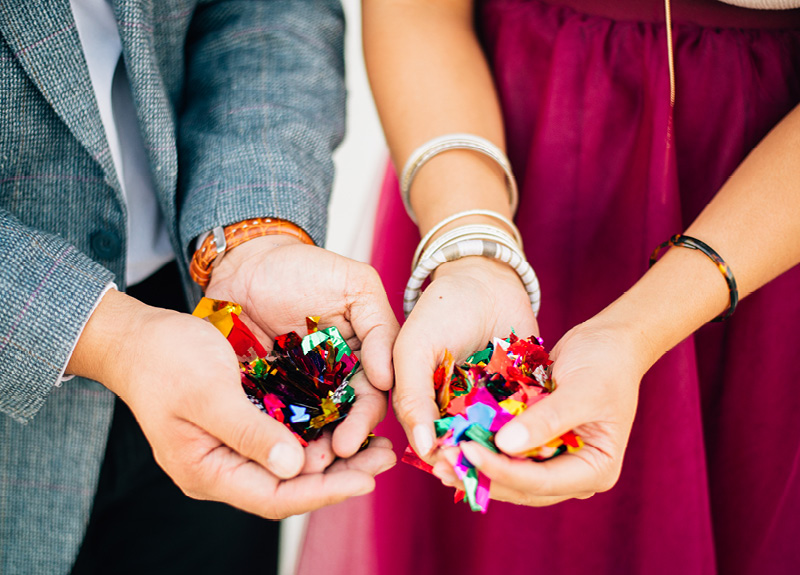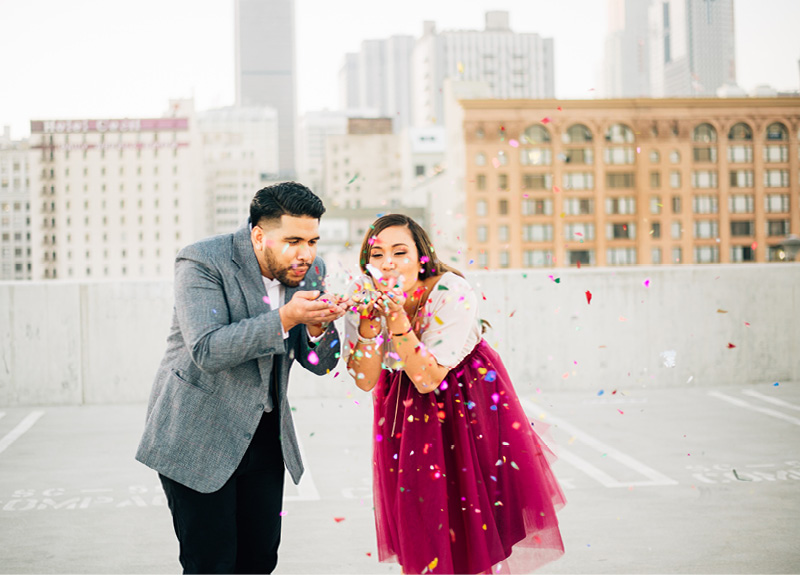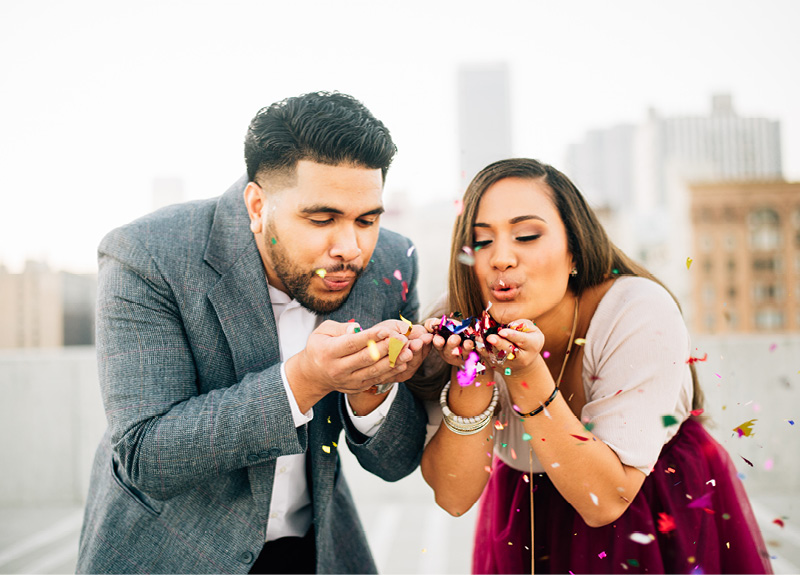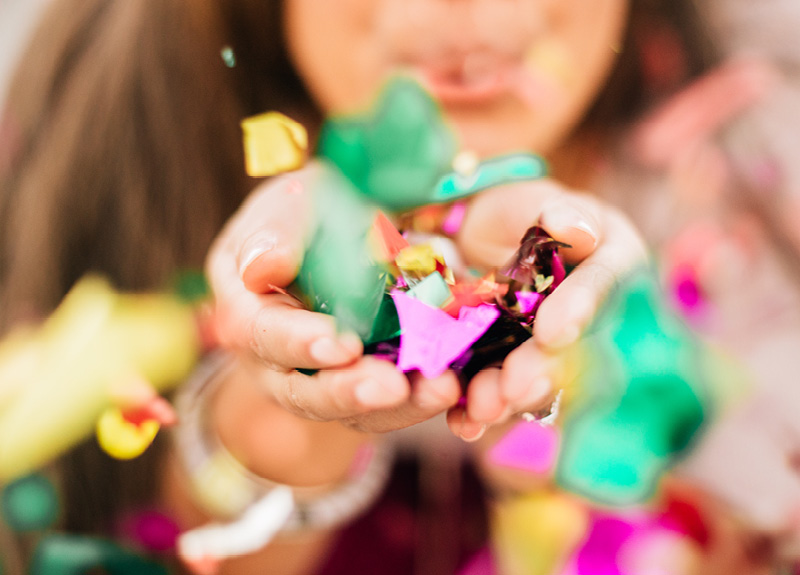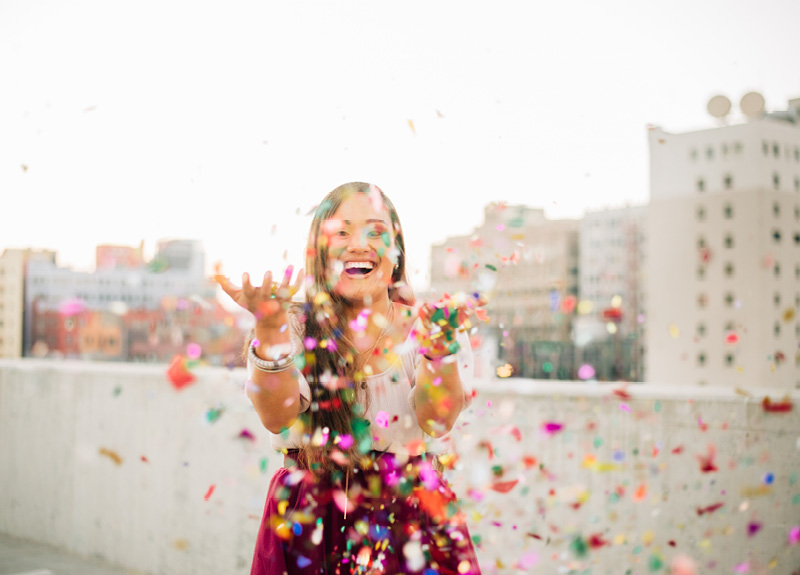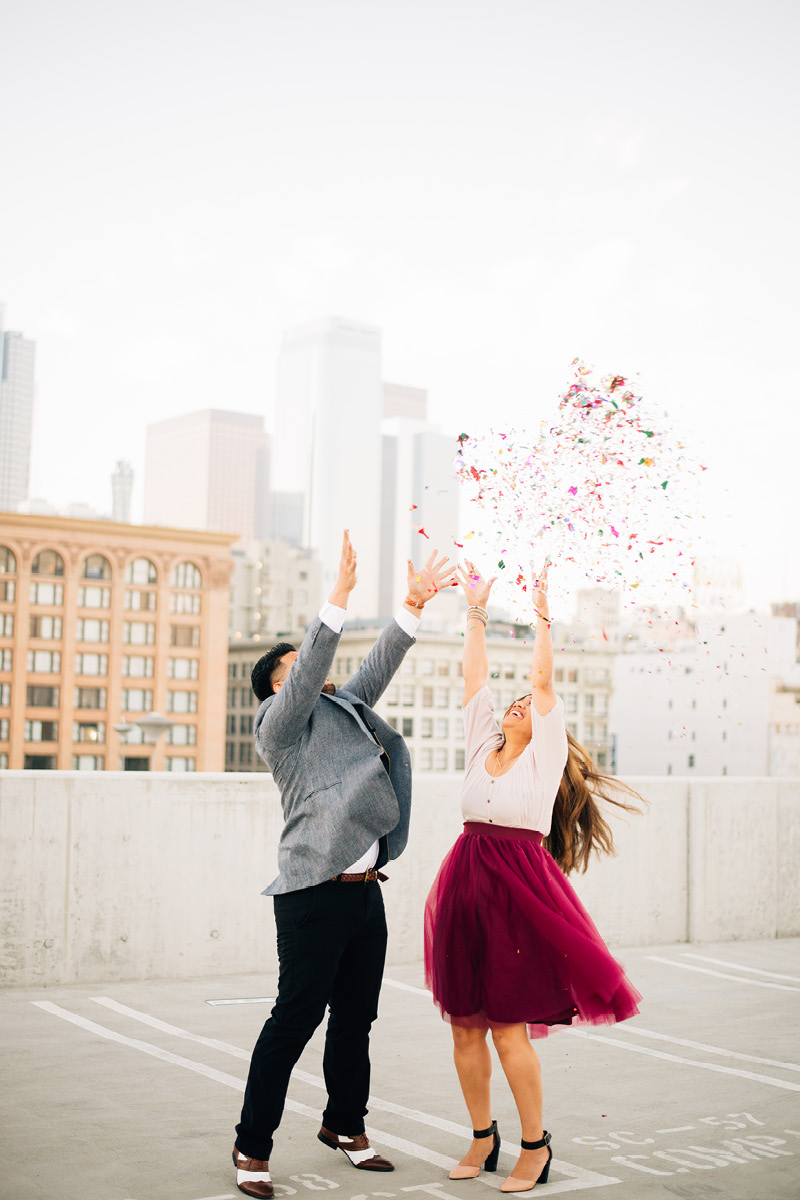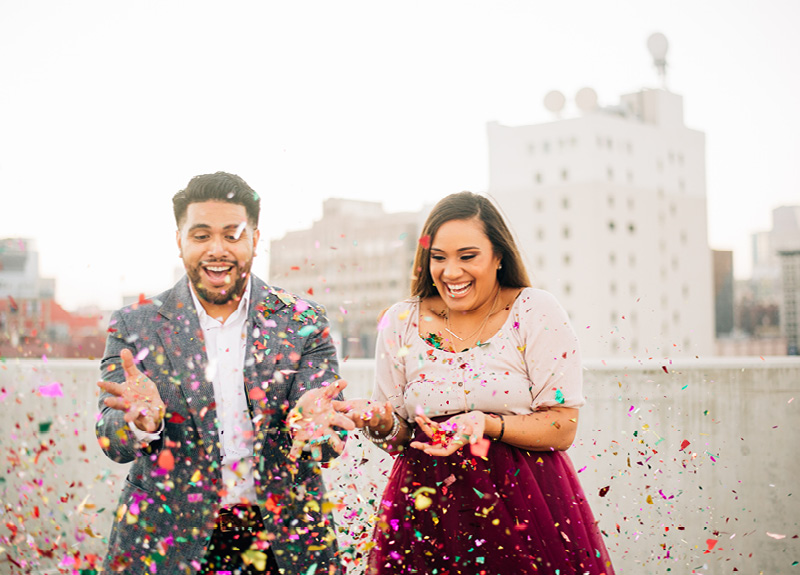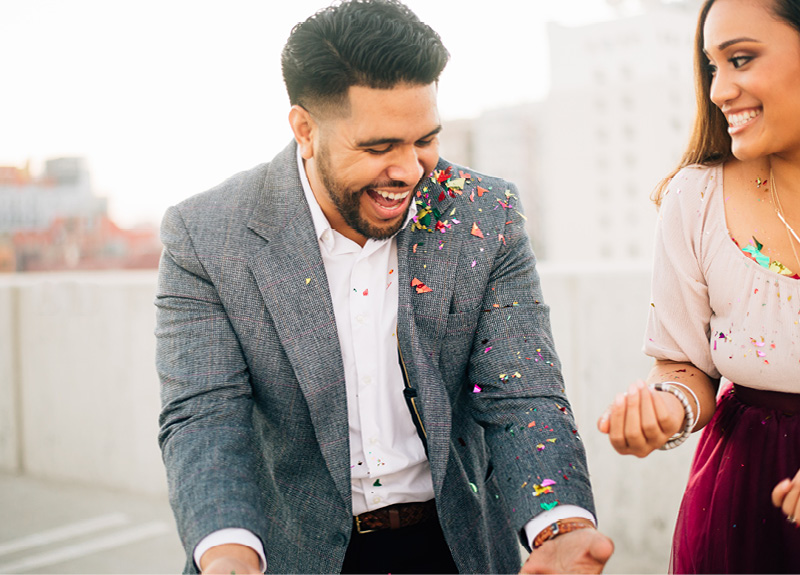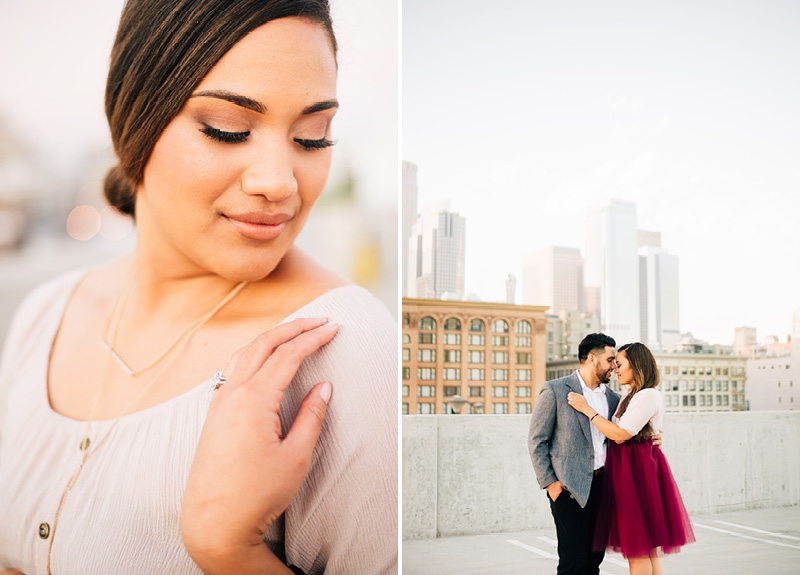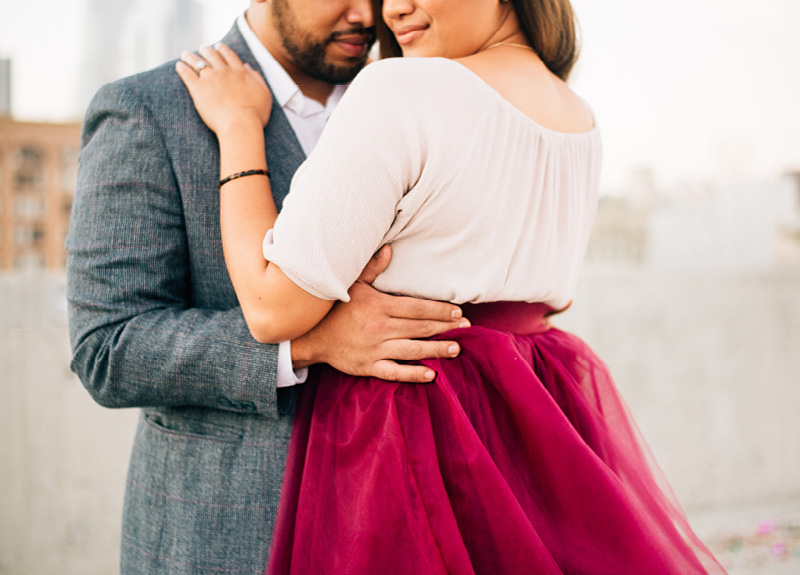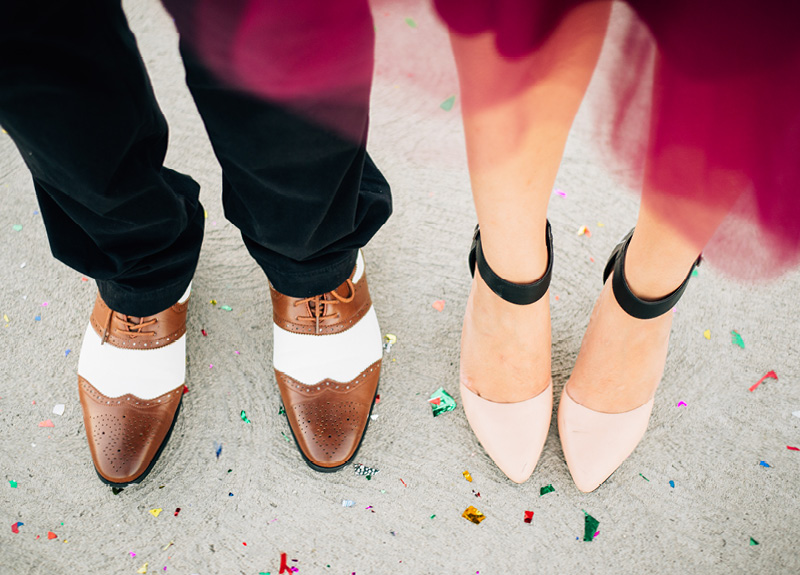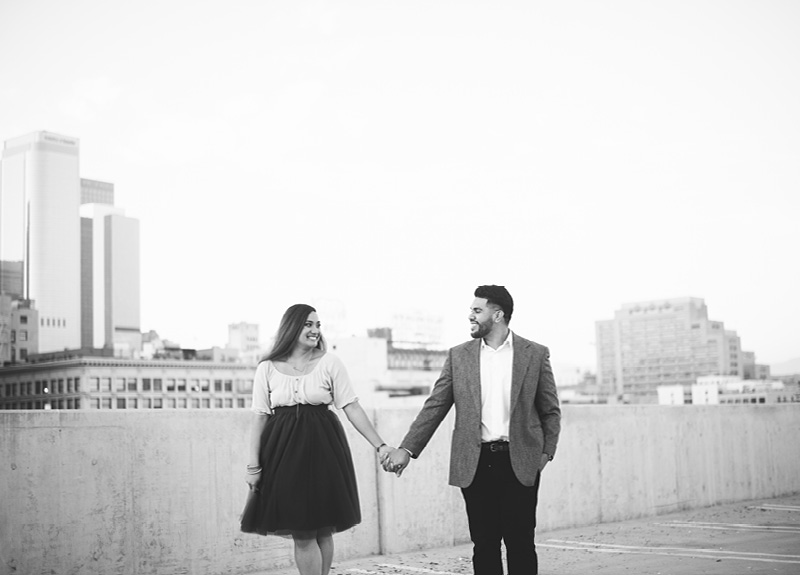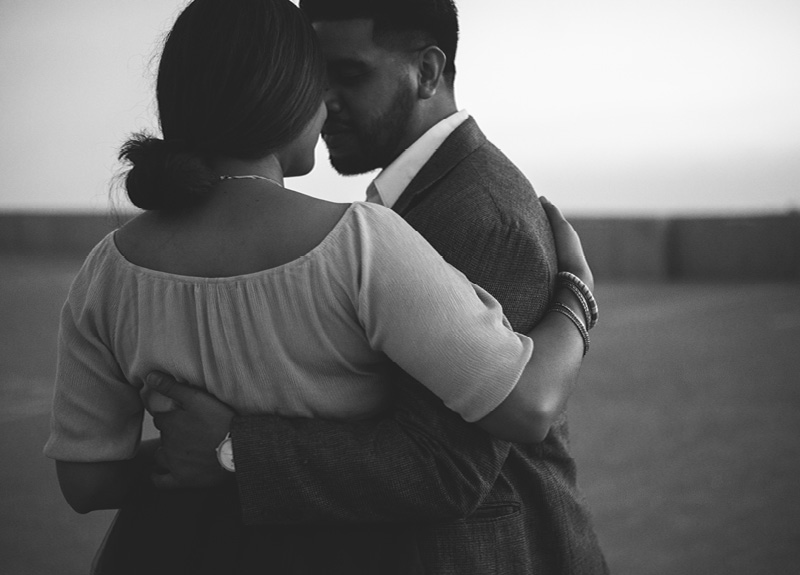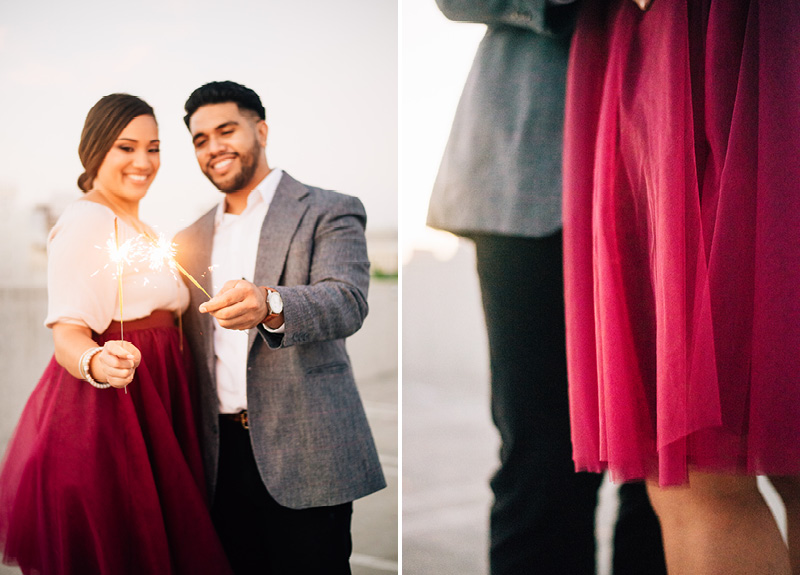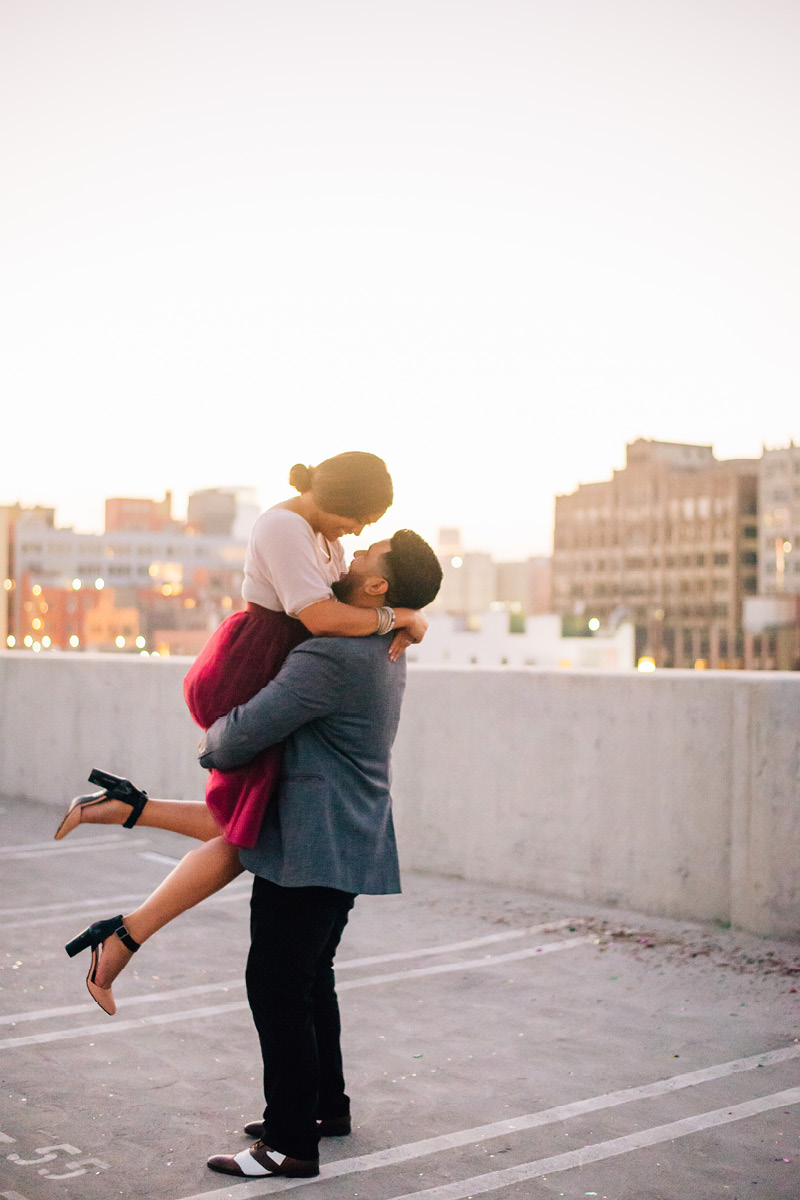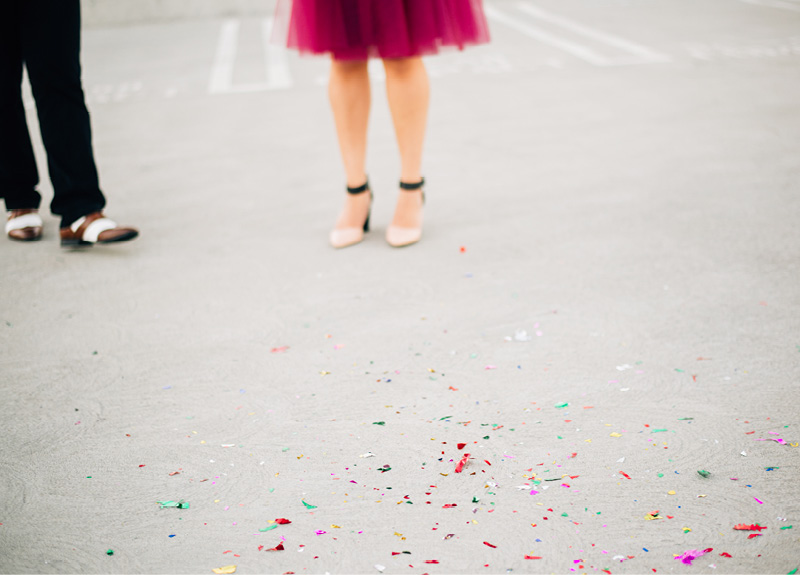 All my city-going, skyline loving people this one's for you! From rooftop dancing and lots of laughter to confetti tossing in a magenta tulle skirt, this urban engagement session with Mace and Amos was definitely one for the books!
I'm a firm believer that stepping out of your comfort zone and challenging yourself is the best way to become better at something. And while I love to photograph couples in nature settings, I have to say that I don't have the pleasure of shooting in city streets as often as I'd like to. So this rooftop engagement session was something really fun and exciting for me as a portrait and wedding photographer! But enough about me!
Mace and Amos are such a playful and sweet couple. Their affection and tenderness for one another is so clearly demonstrated in so many of their lovely Los Angeles engagement photos! We decided to document this special time in their lives with an urban and stylish shoot in downtown Los Angeles and I'm completely thrilled with the results. We mixed it up with the locations and started out in a back alley and then finished on top of a parking garage with a panoramic view of the city. I simply adore pairing contrasting elements together which is why the juxtaposition of a grungy city vibe for a romantic and stylish occasion led to a really fun and unique outcome! It doesn't seem to matter what event you are celebrating, a rooftop is always a good way to create bold and jaw dropping photographs!