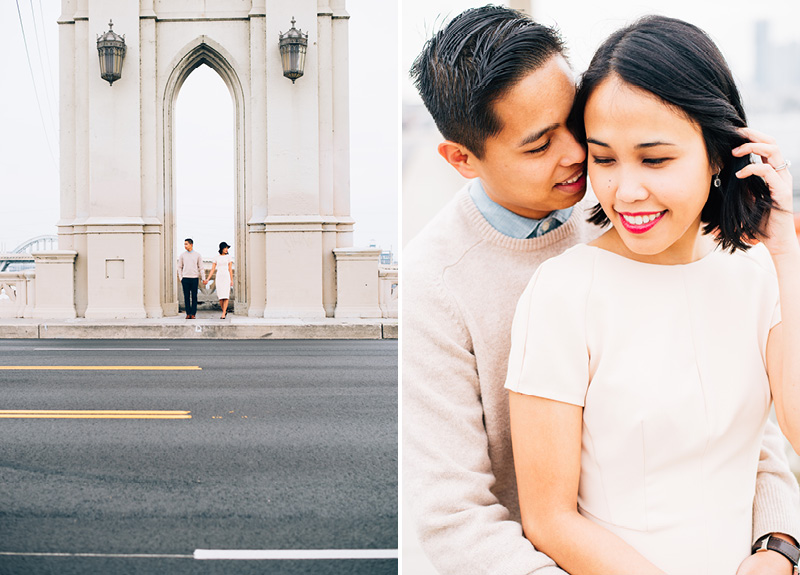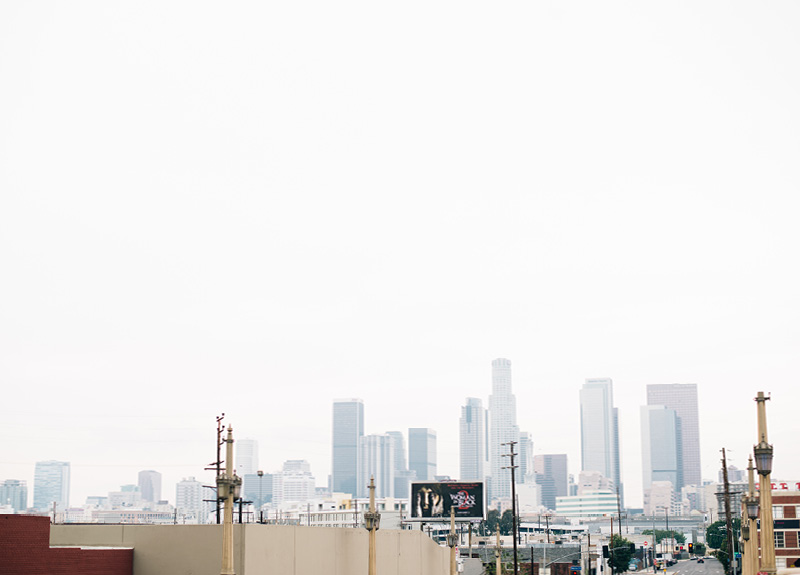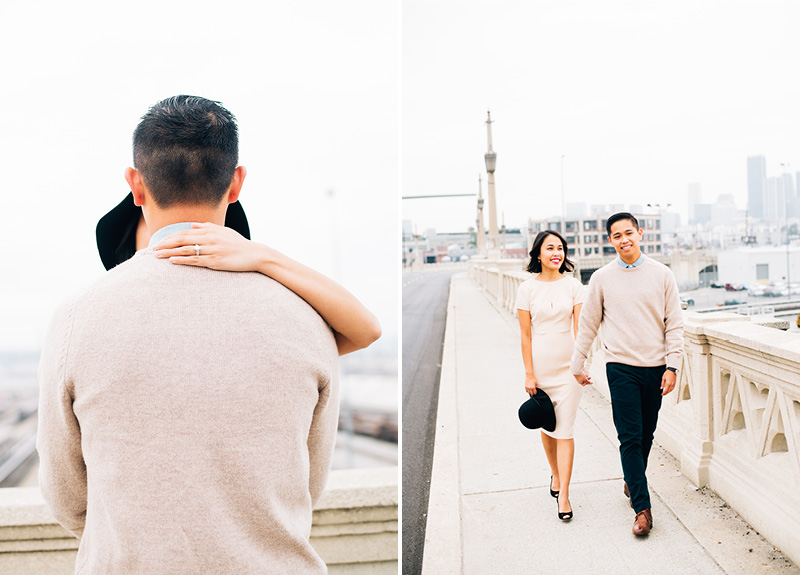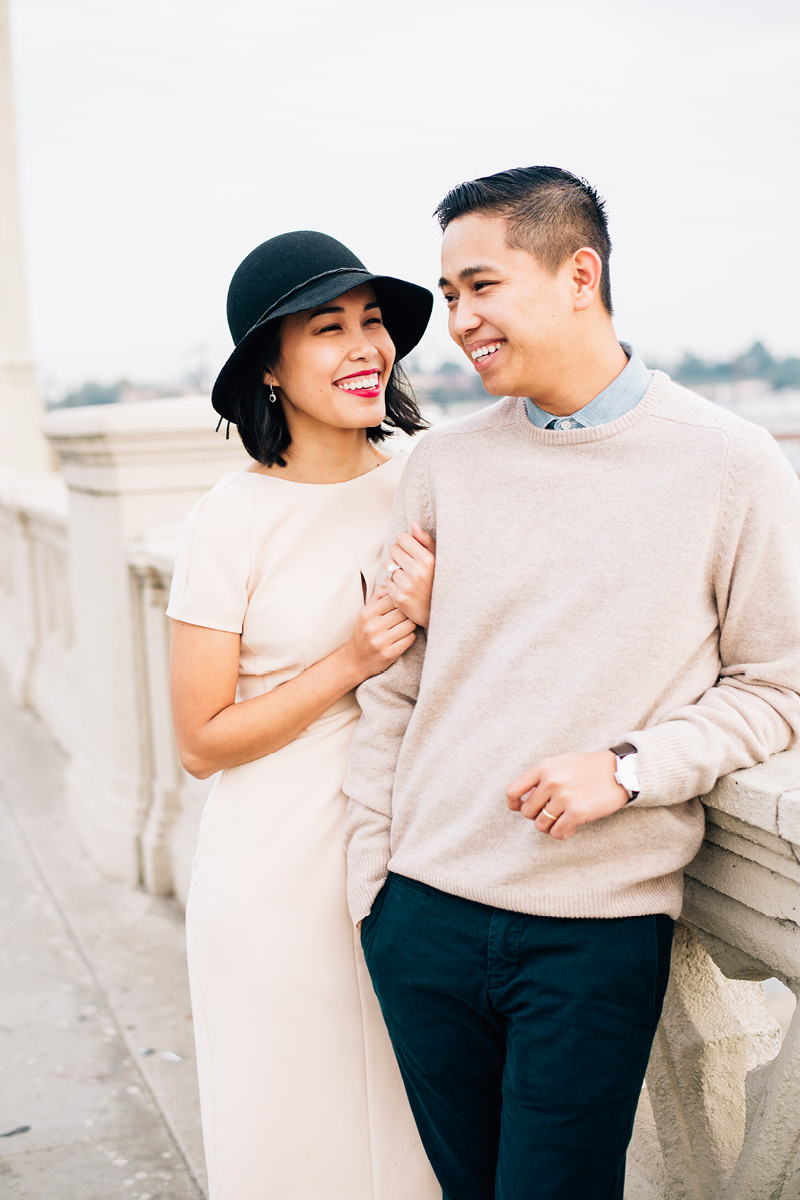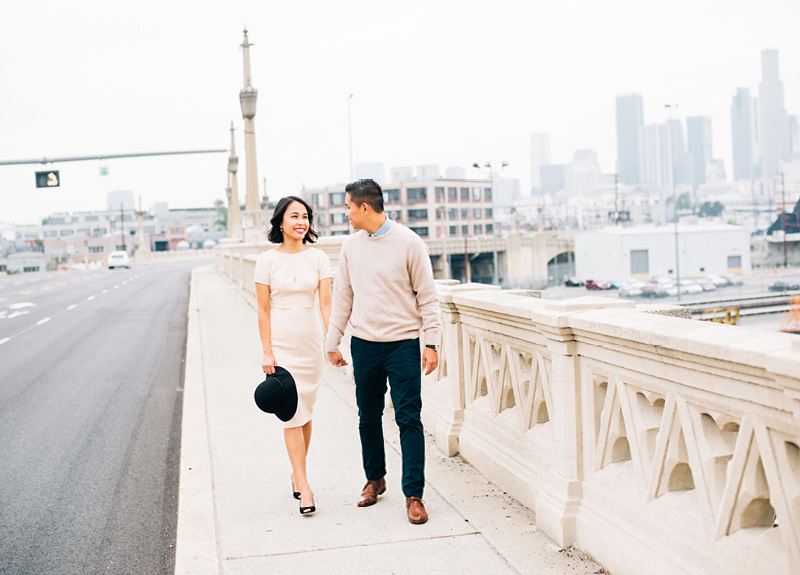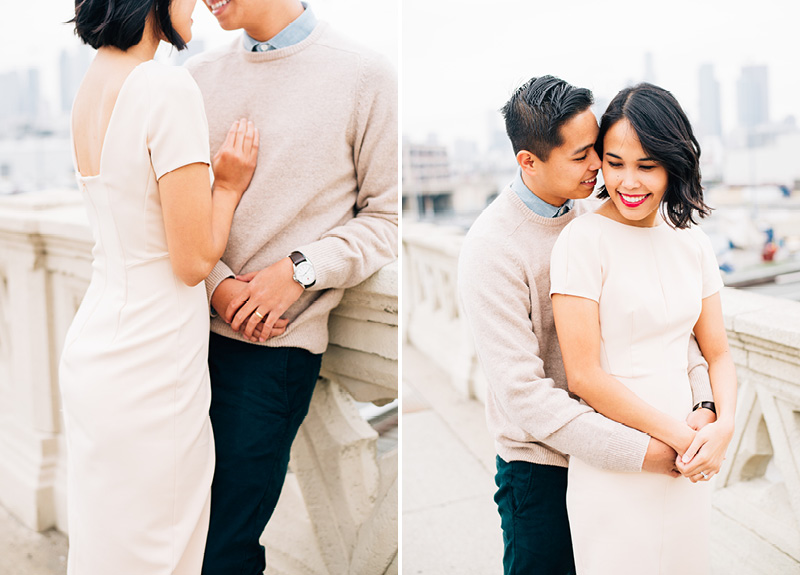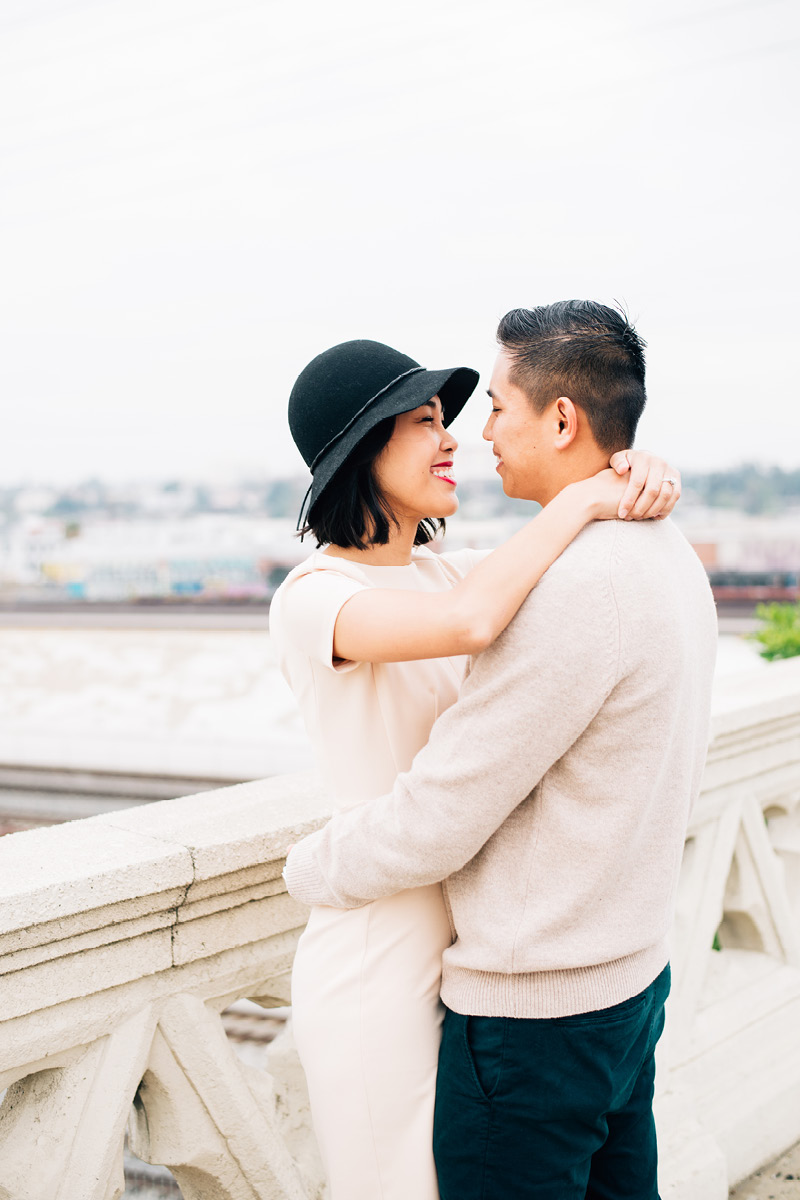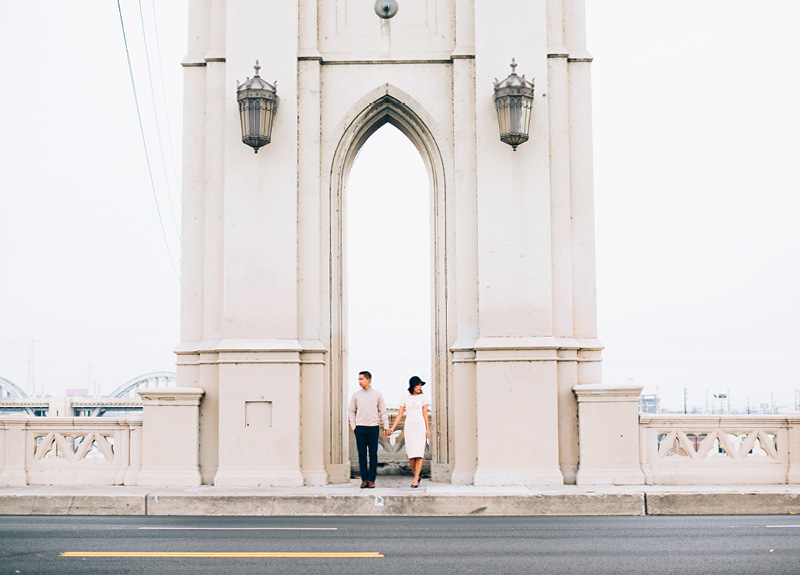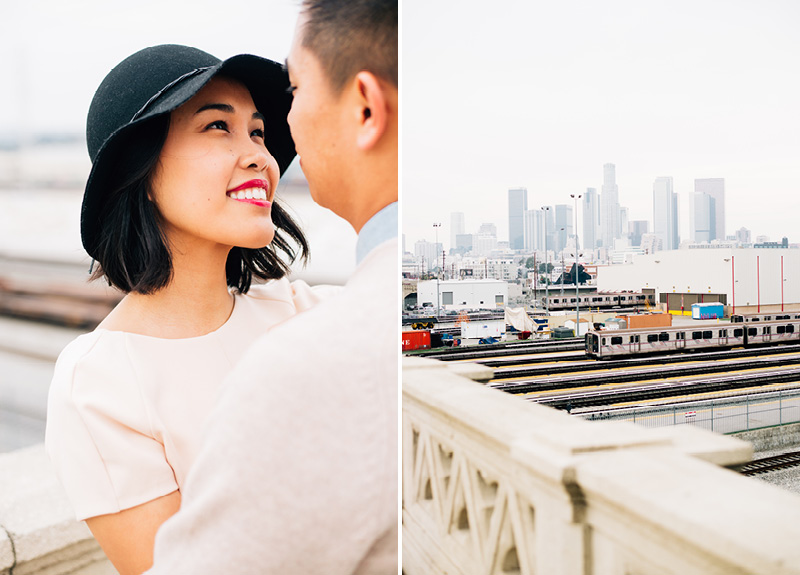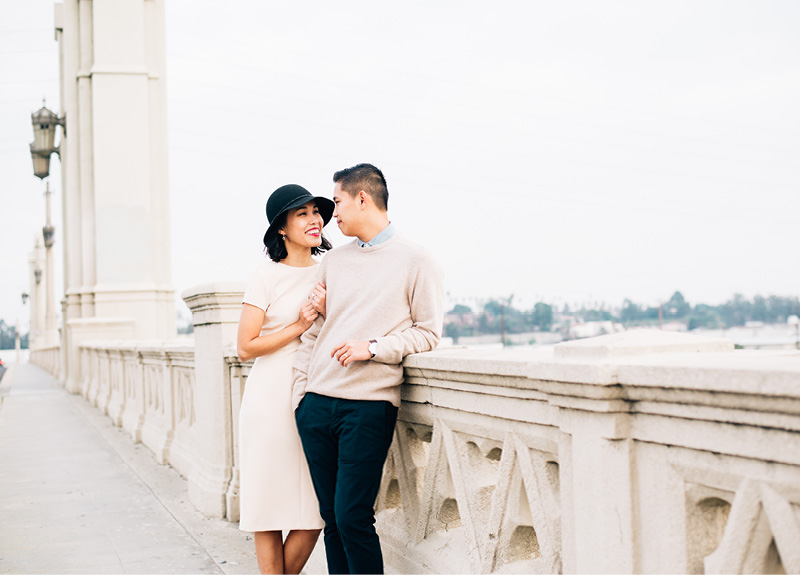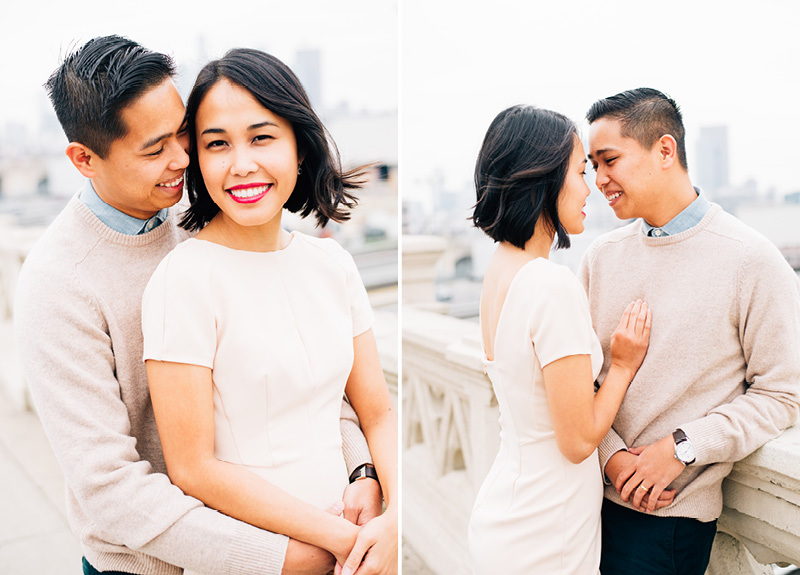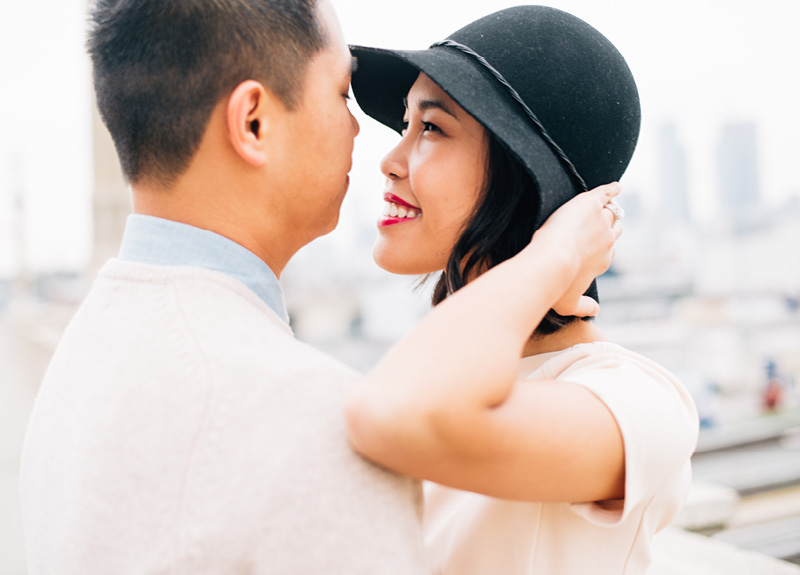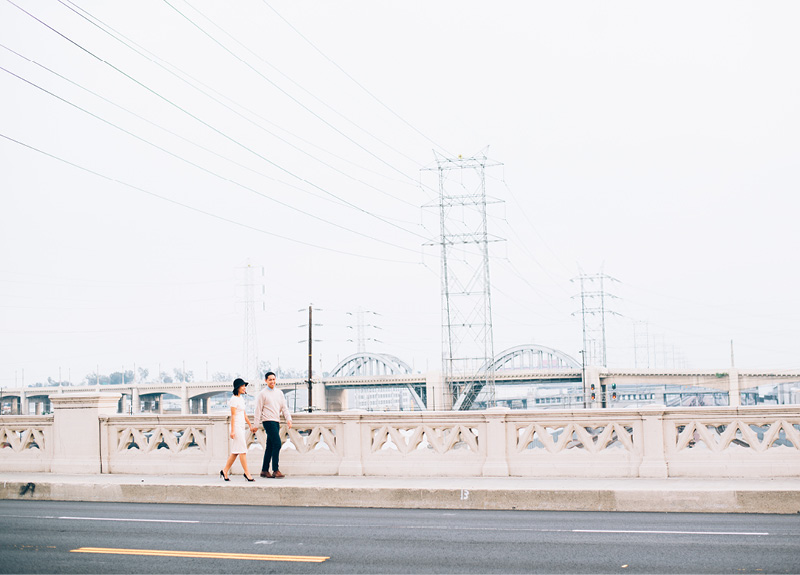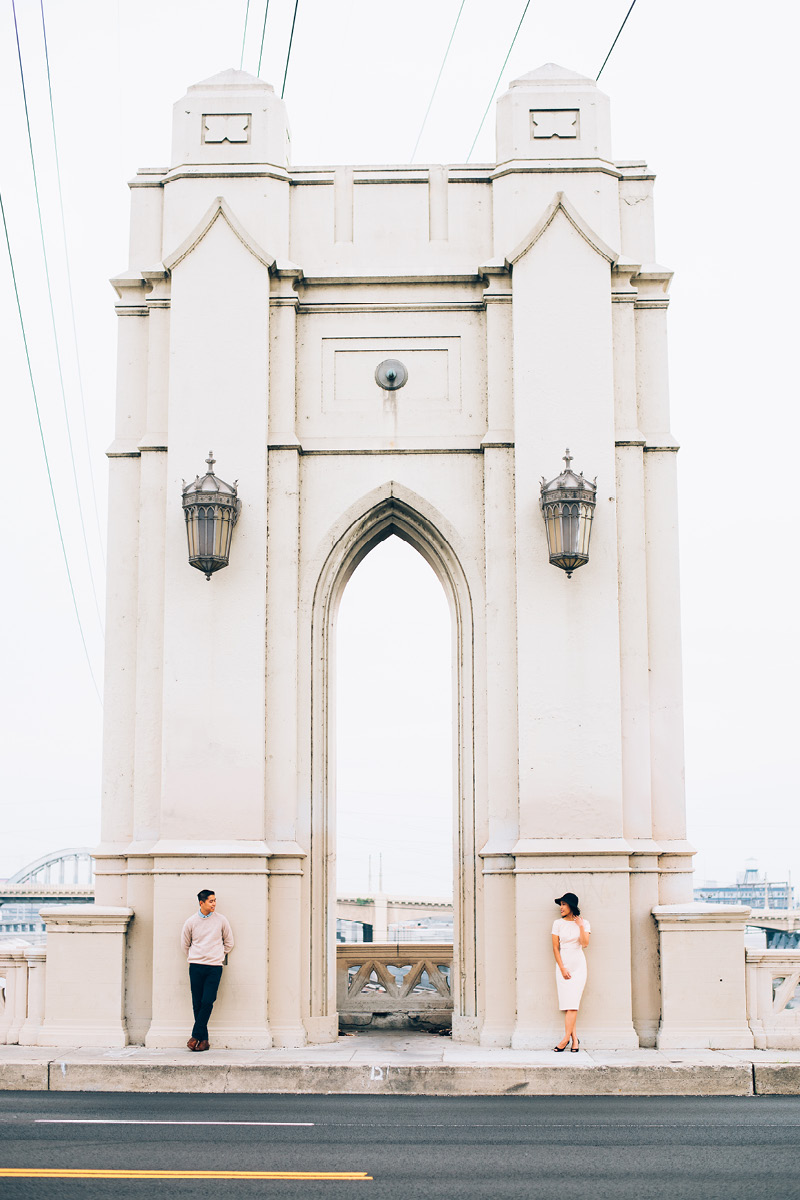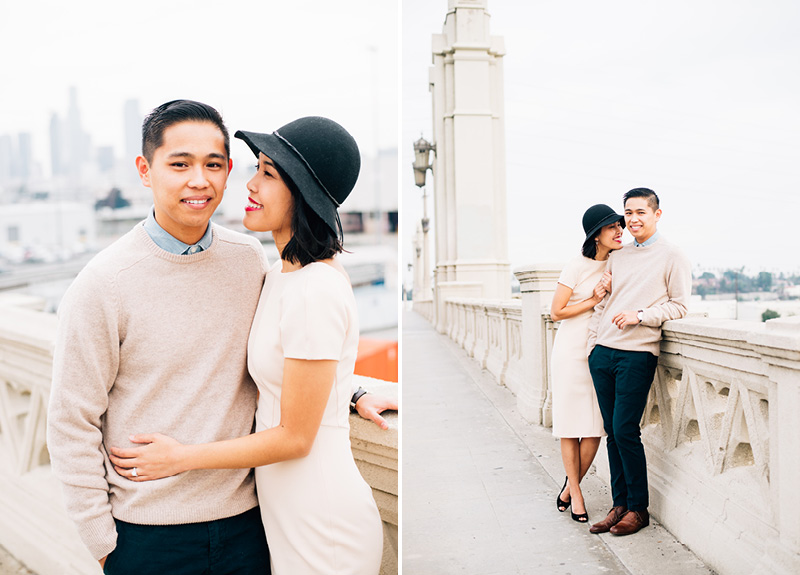 As a new year begins it has been so fun to reflect on all of the wonderful couples I have been able to photograph this past year. I am working on putting together a goals for 2015 and a look back on 2014 post so check back soon for that!
In the meantime, let's start this year off right with a beautiful and sophisticated downtown Los Angeles engagement session! Do you ever see a color scheme that is just so pleasing to the eye? That was this session was for me. Typically people want to pop in pictures and will wear a contrasting color to stand out, but I have to say, I really enjoyed the beige and cream tones that both Vinh and Jess wore and how they perfectly matched the color of the bridge. Toss in an elegant black hat and some heels I felt like we were on a bridge in the middle of Paris! … almost. :) I had so much fun playing with the architecture on the 4th street bridge and capturing the ruggedness of downtown LA in the background. I am definitely looking forward to continuing to explore the streets of LA with my 2015 couples and creating more magical images!
On one final side note, I have some exciting news for all of my Pacific Northwest friends…I will be spending a bunch more time in your neck of the woods and would love to photograph you all! Jenna Bechtholt Photography will be relocating to Seattle, WA!!! But for all of my LA people, I will also be down in Southern California quite a bit too and am more than happy to fly down for your wedding! So if you are engaged and looking for a Seattle wedding photographer to document your big day please contact me today! I will be offering a special rate to the first few Seattle brides that I book.