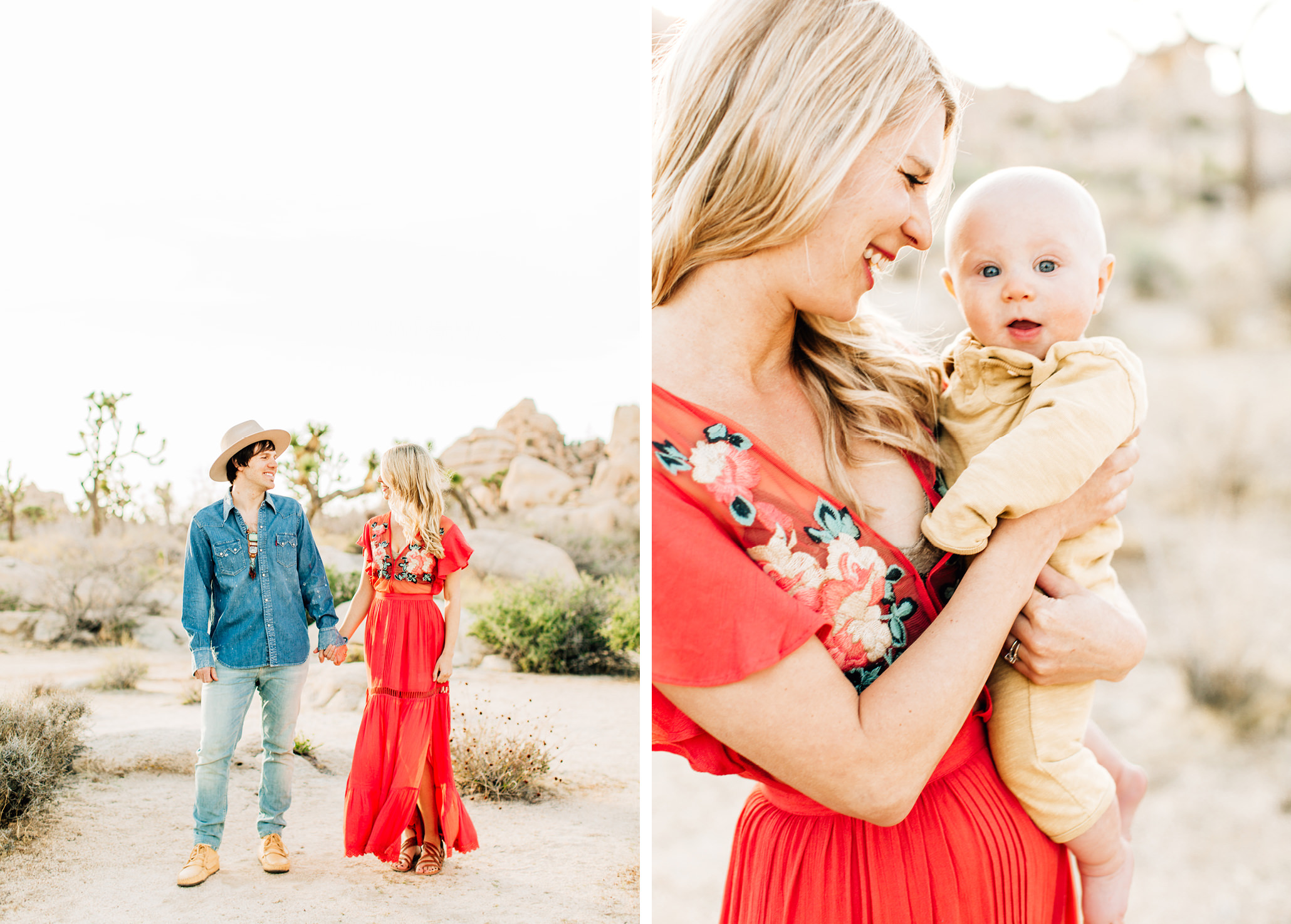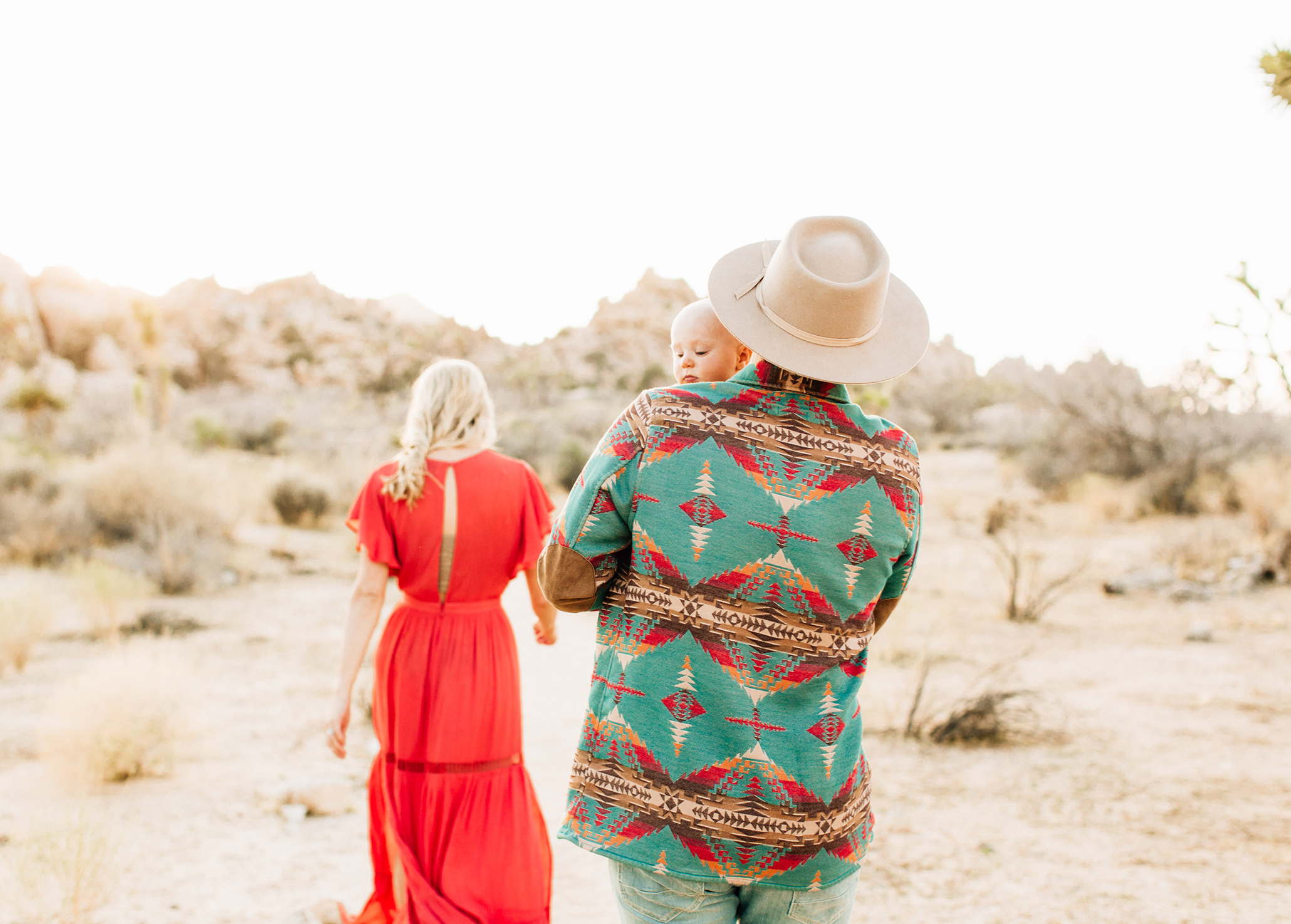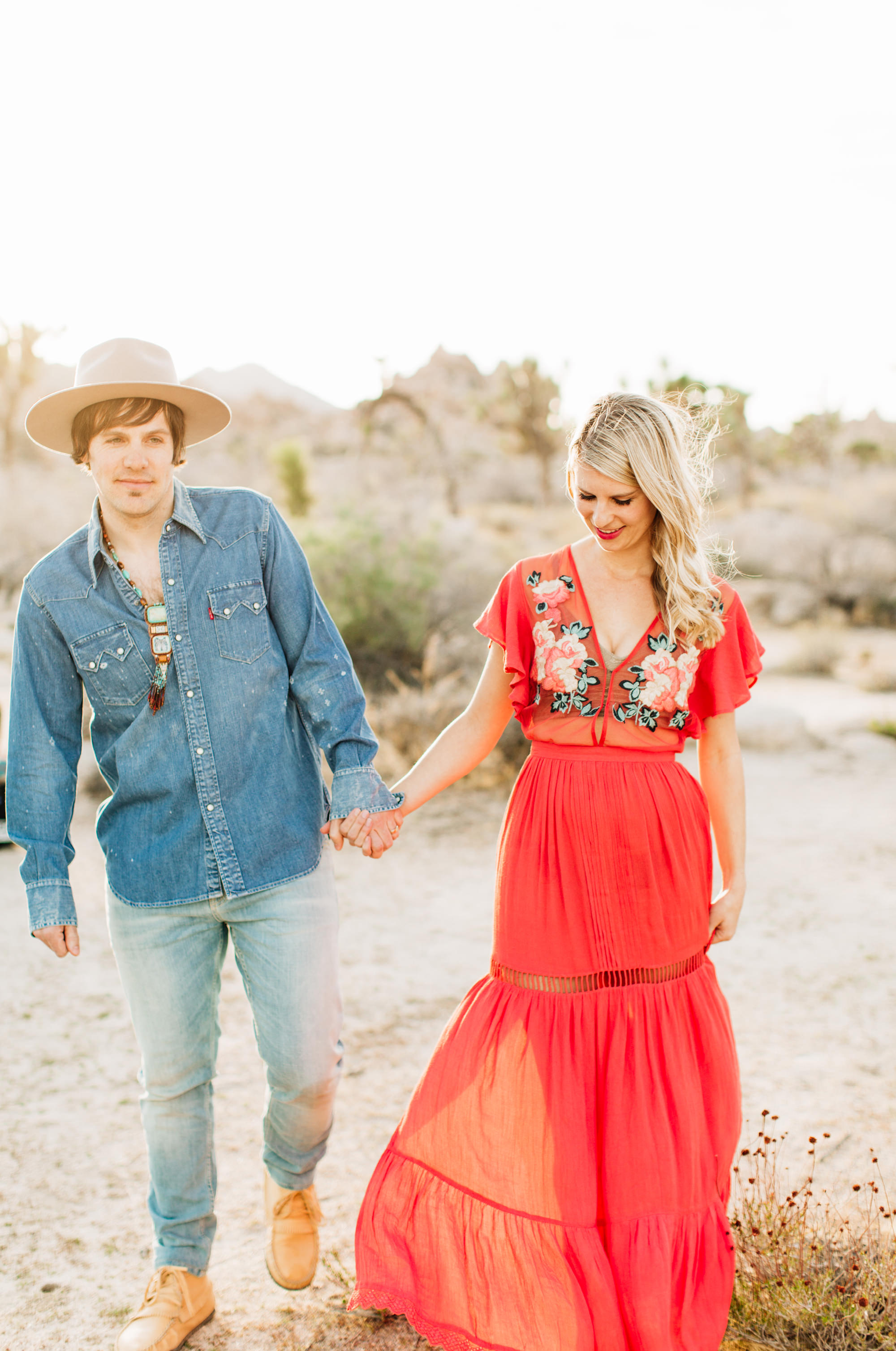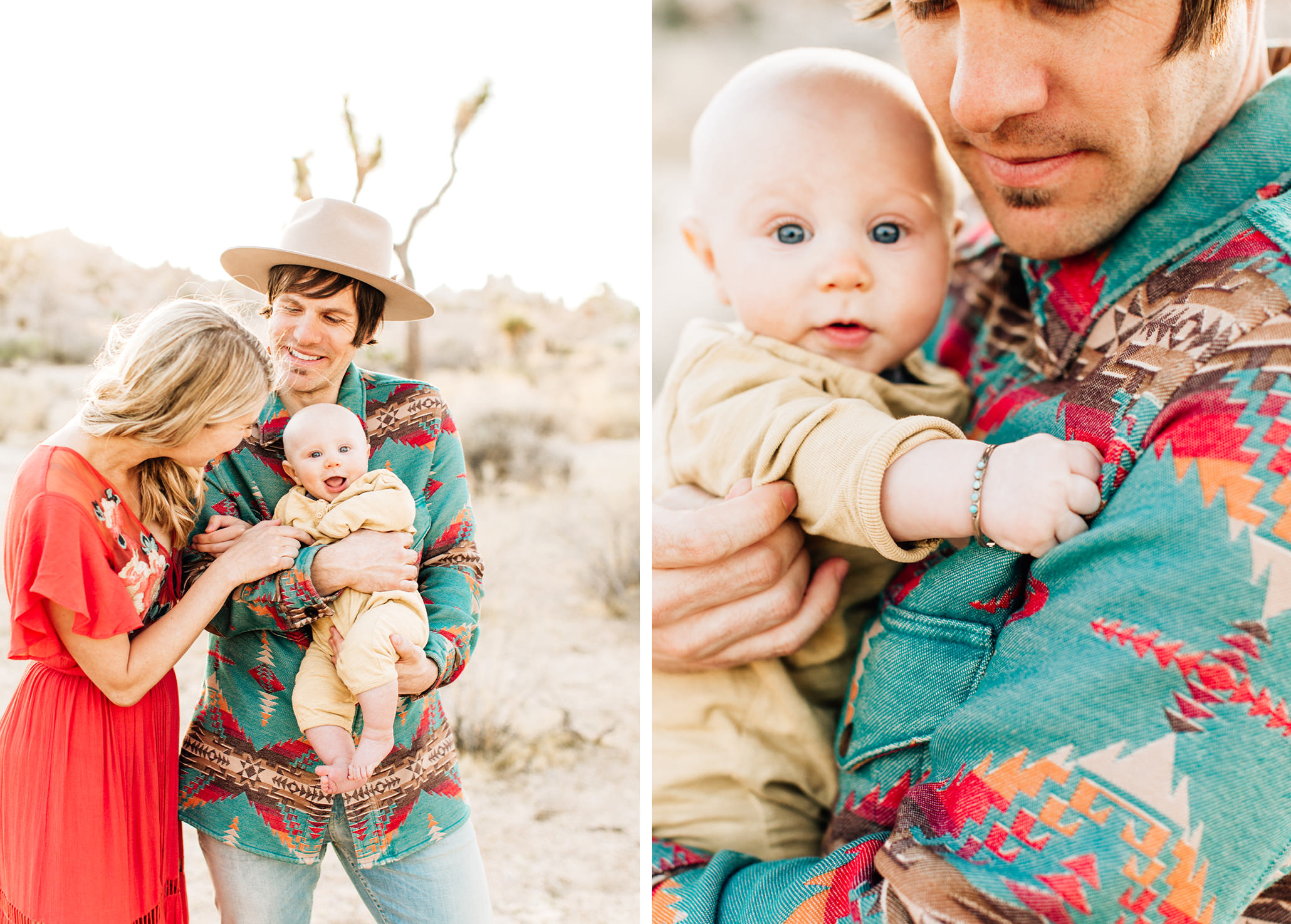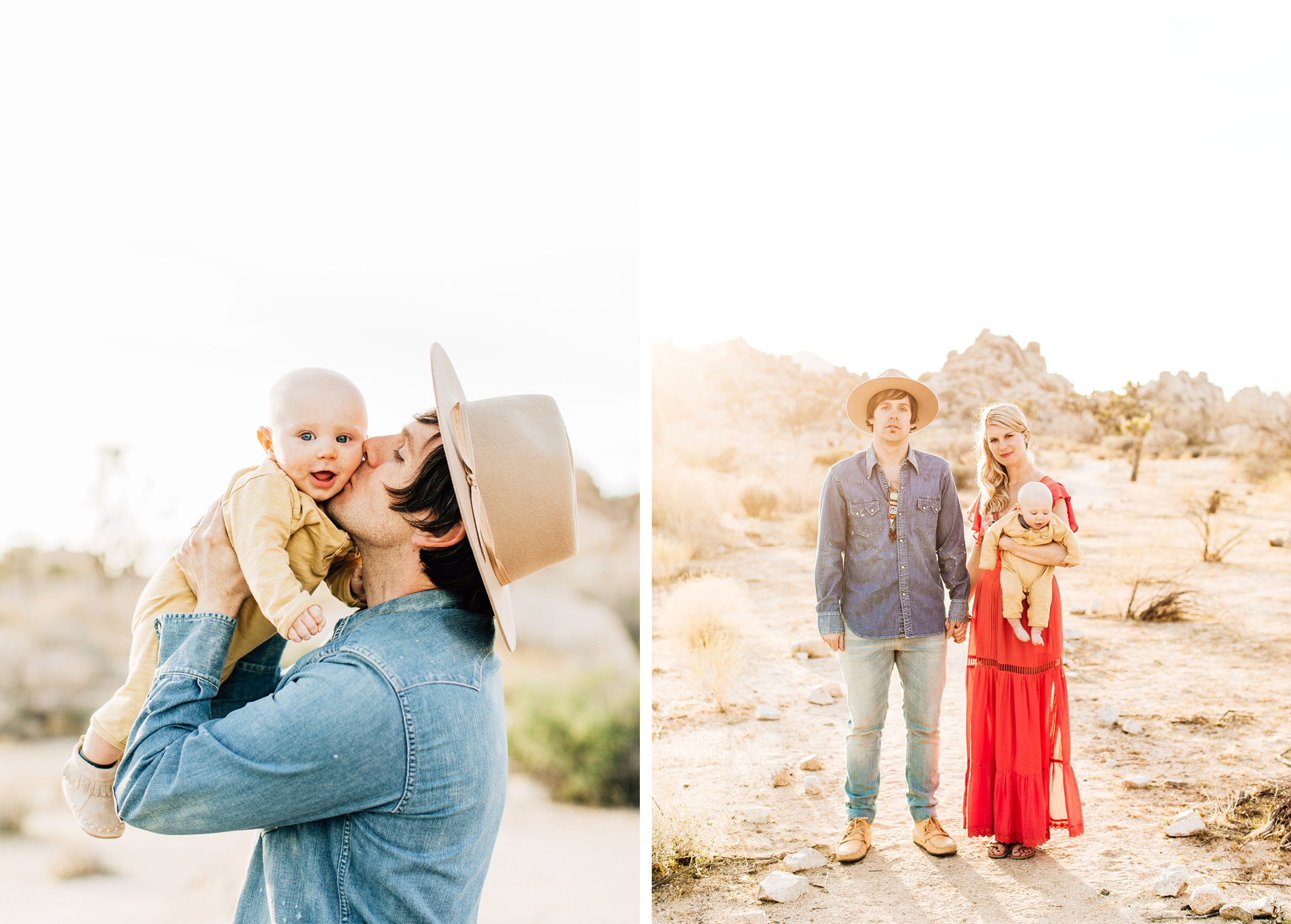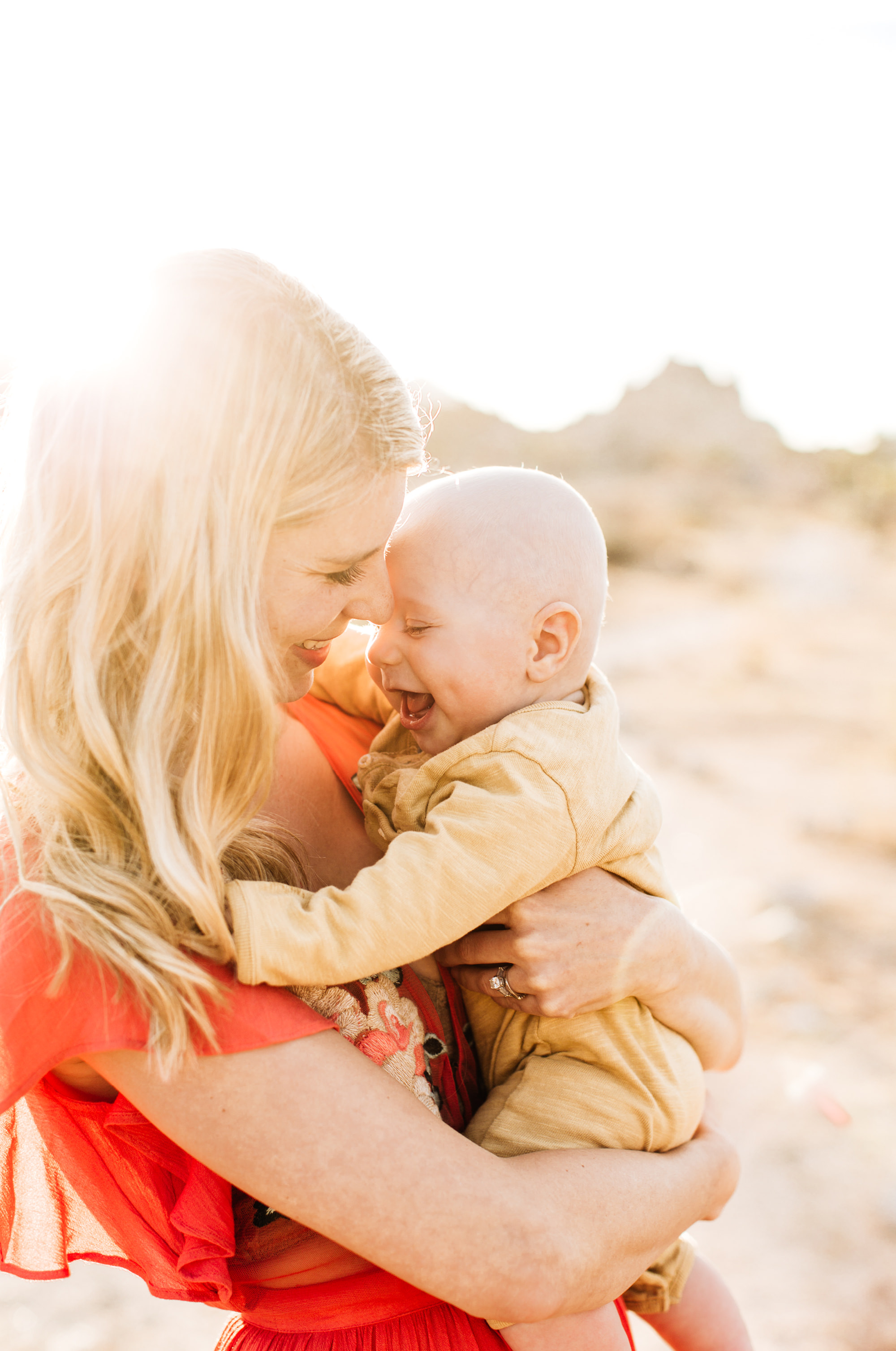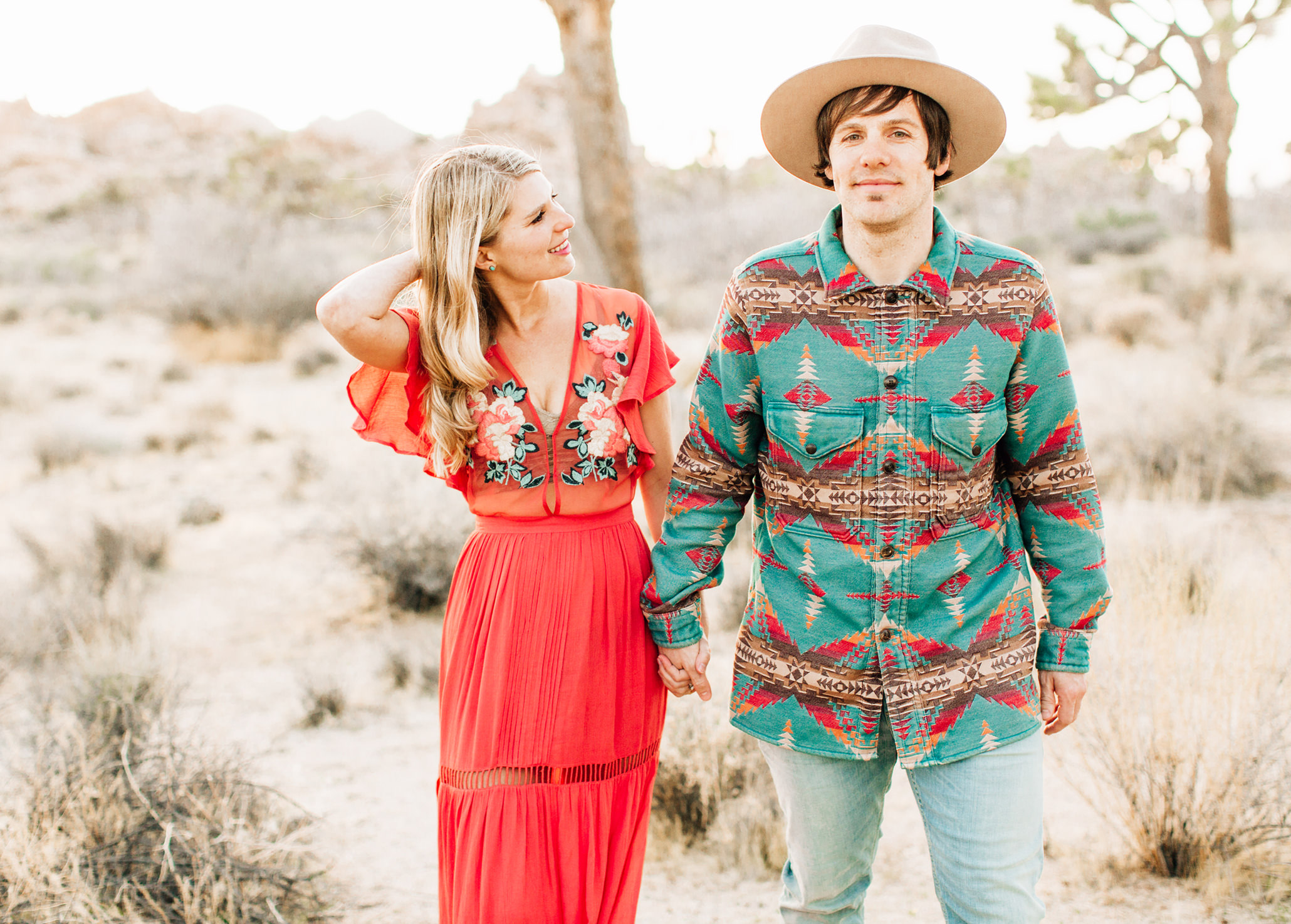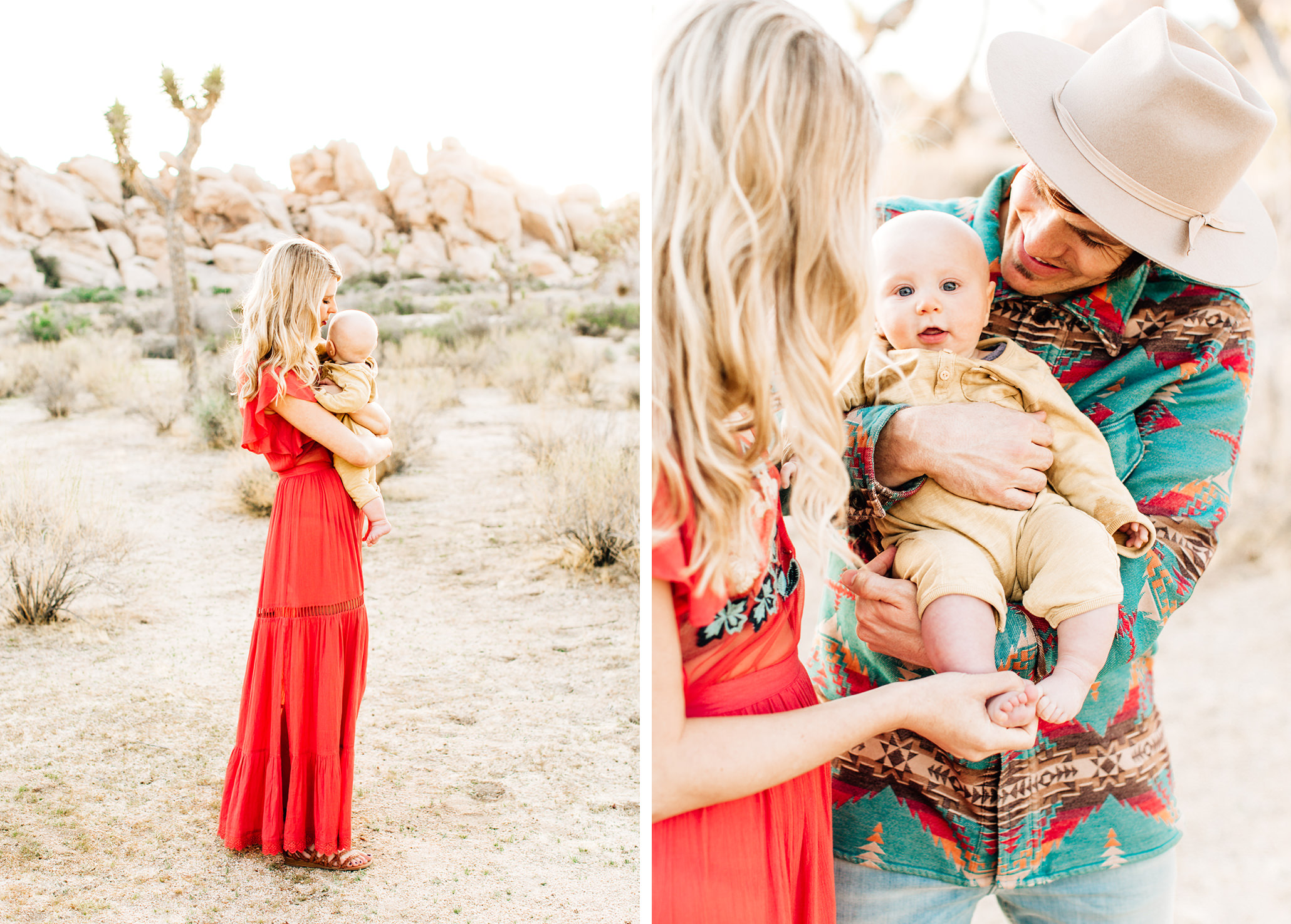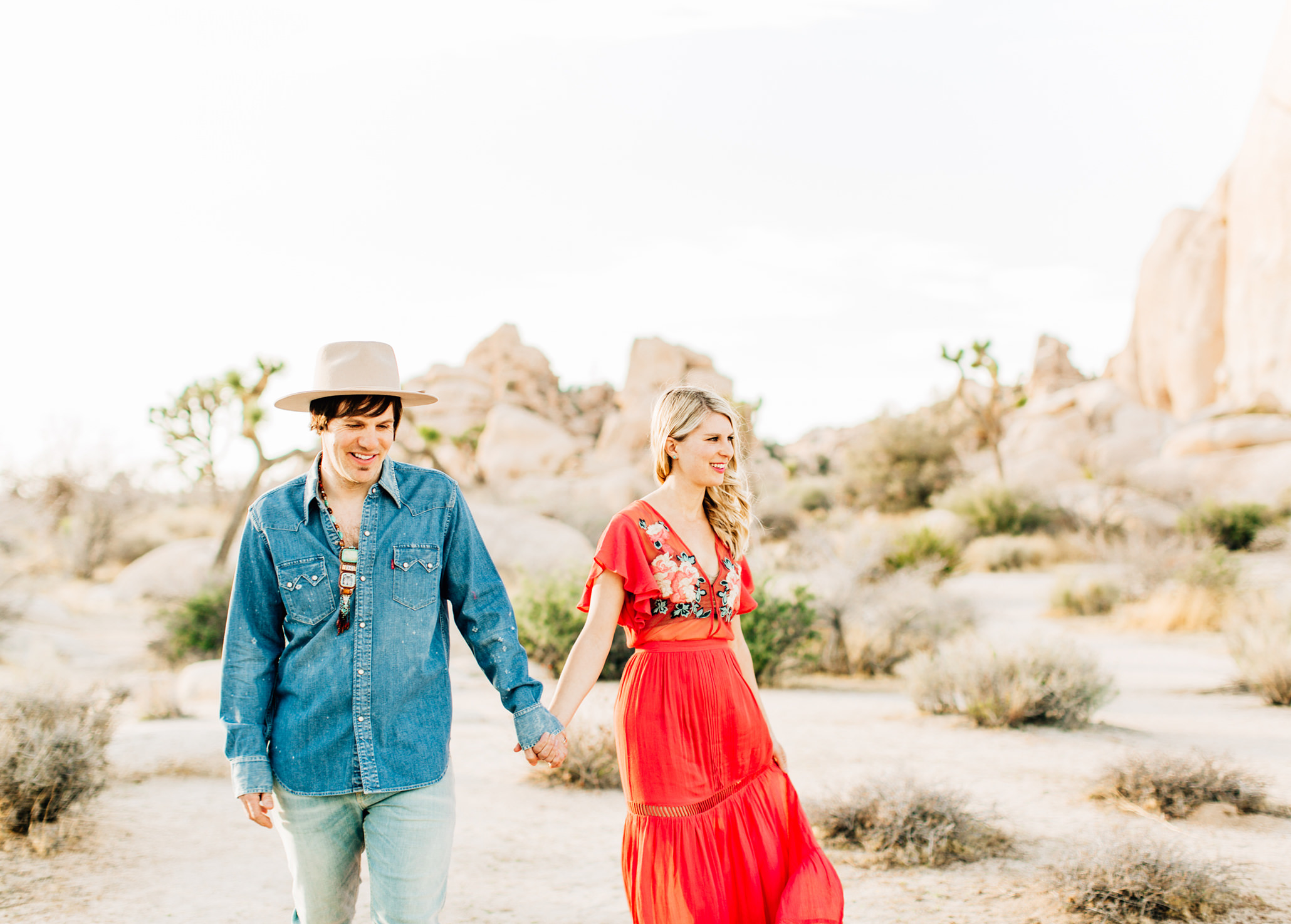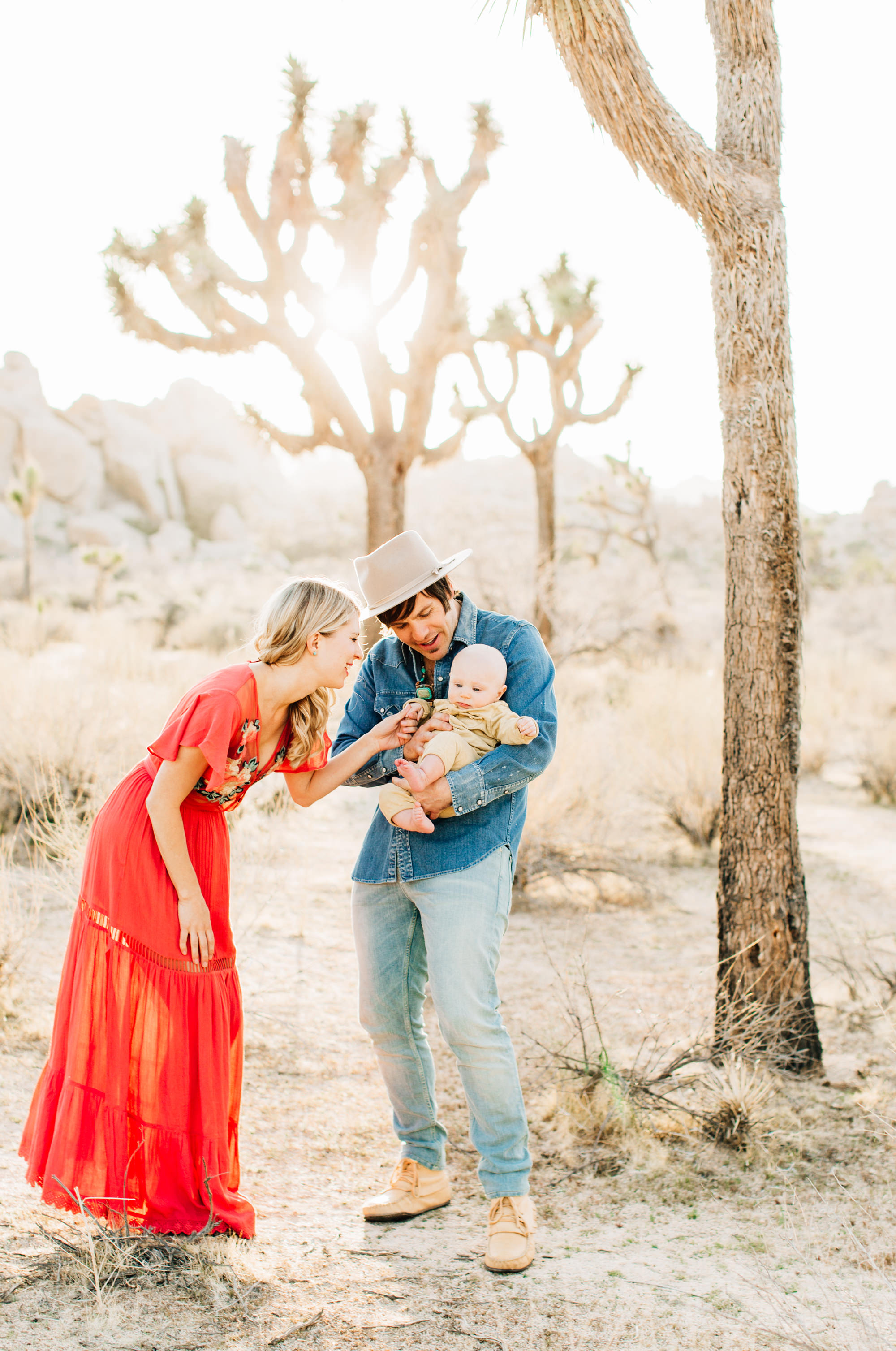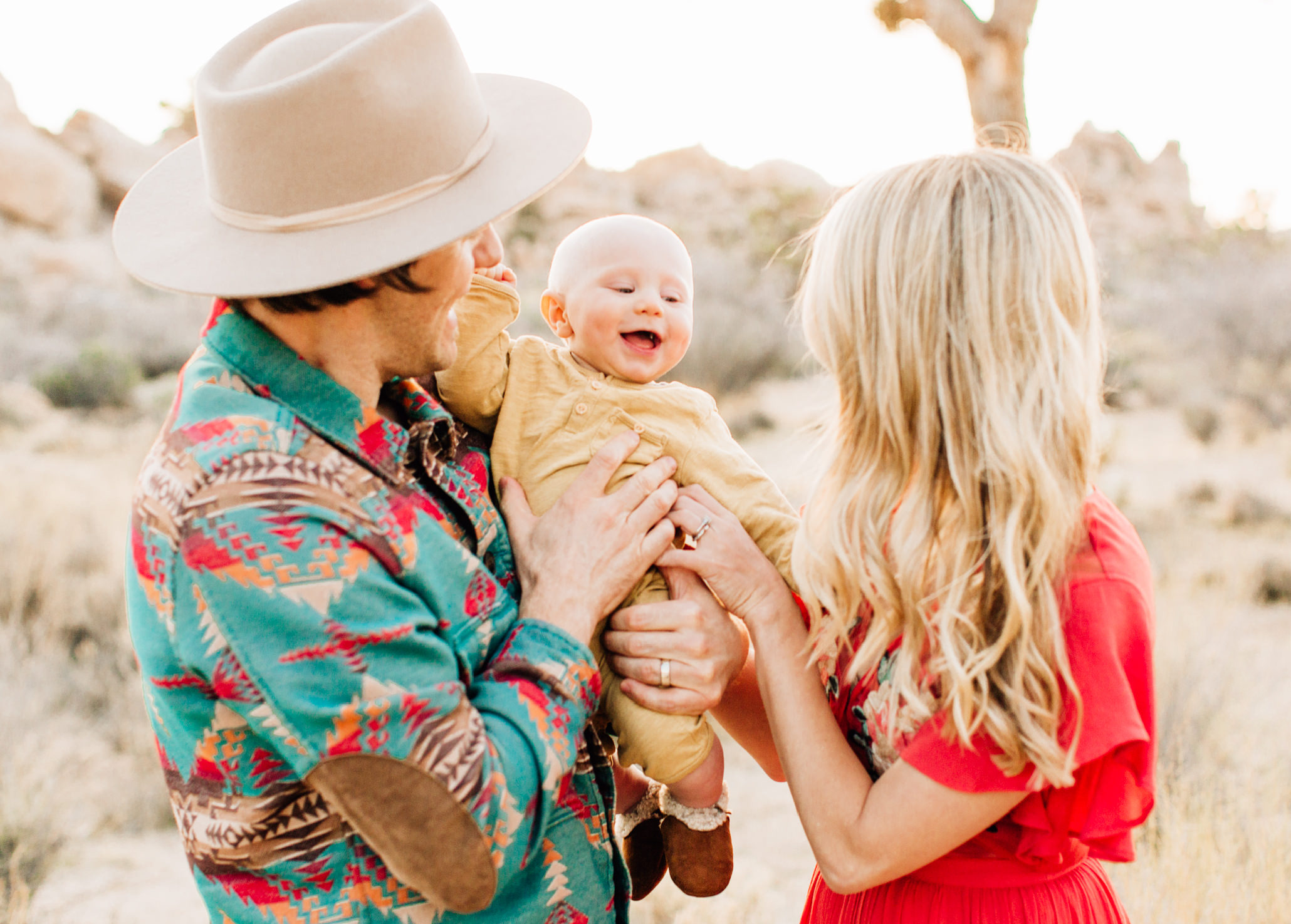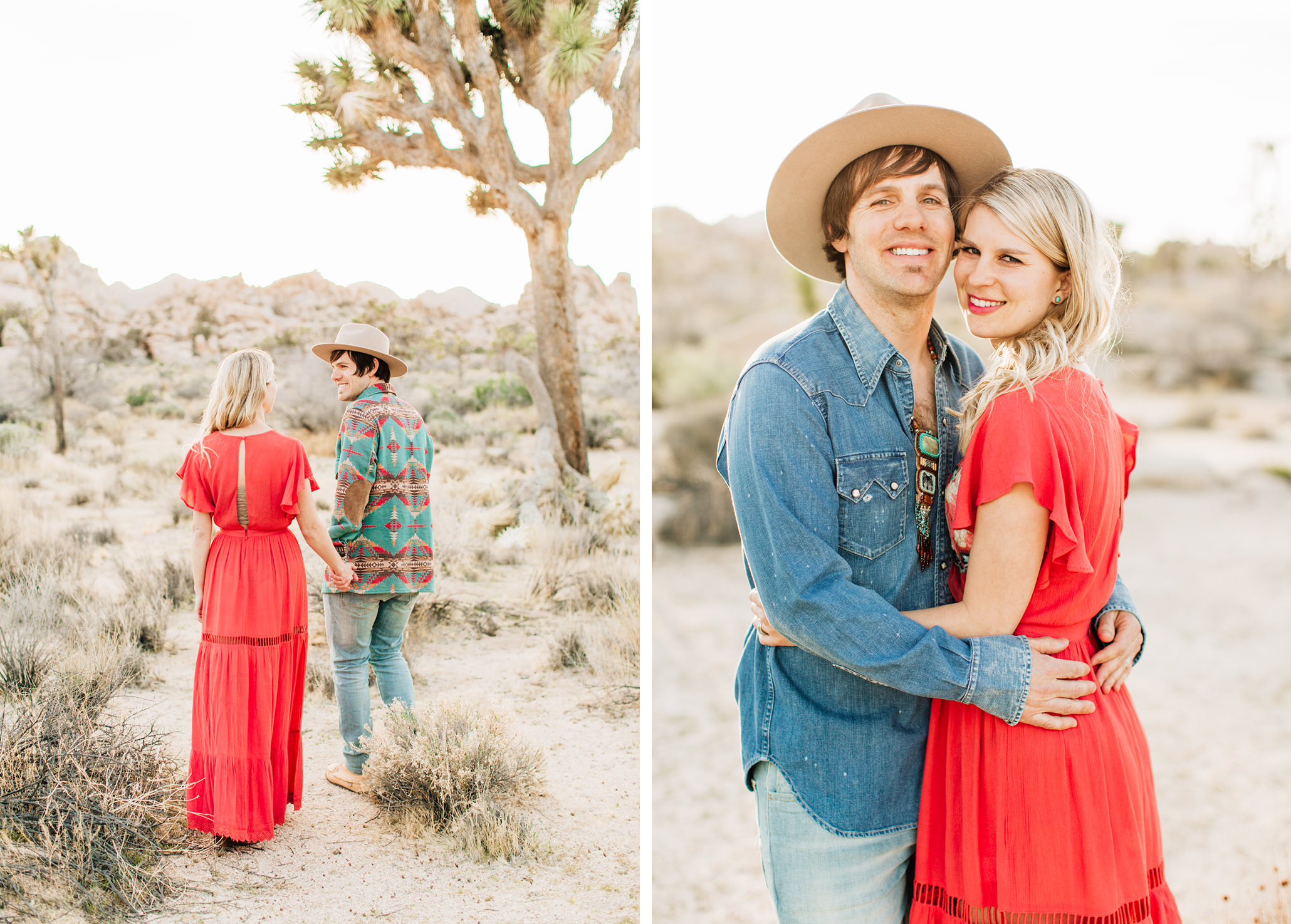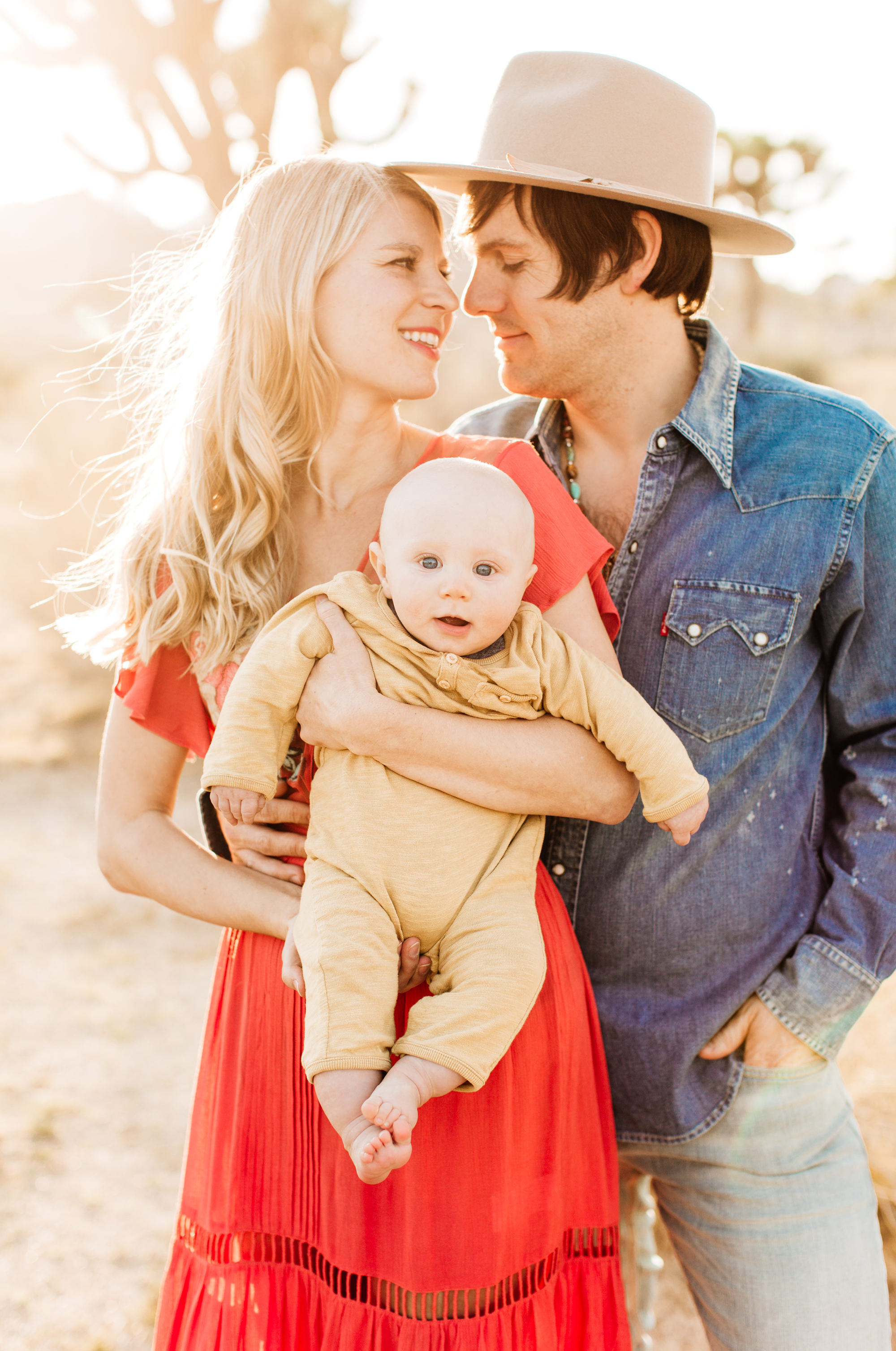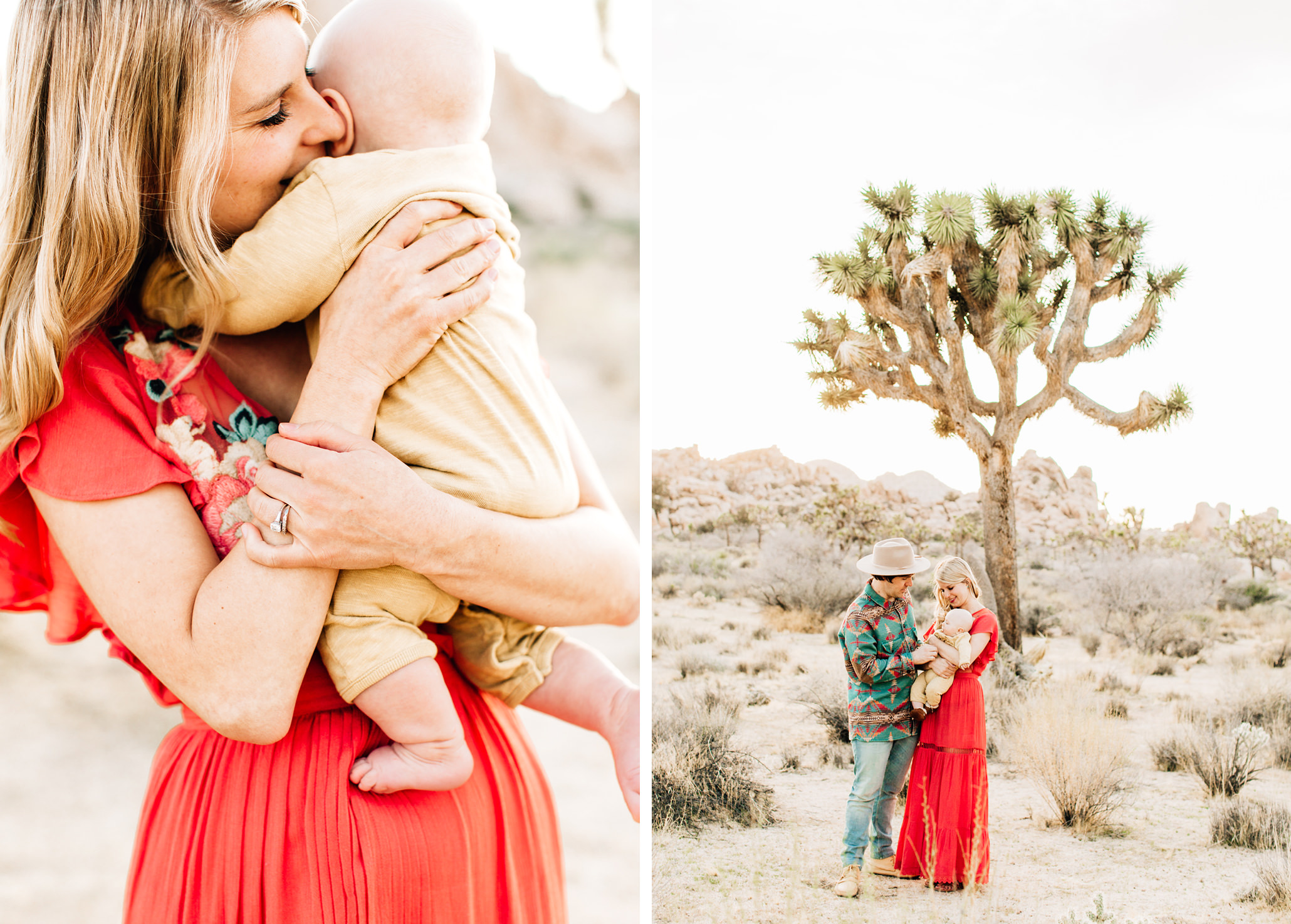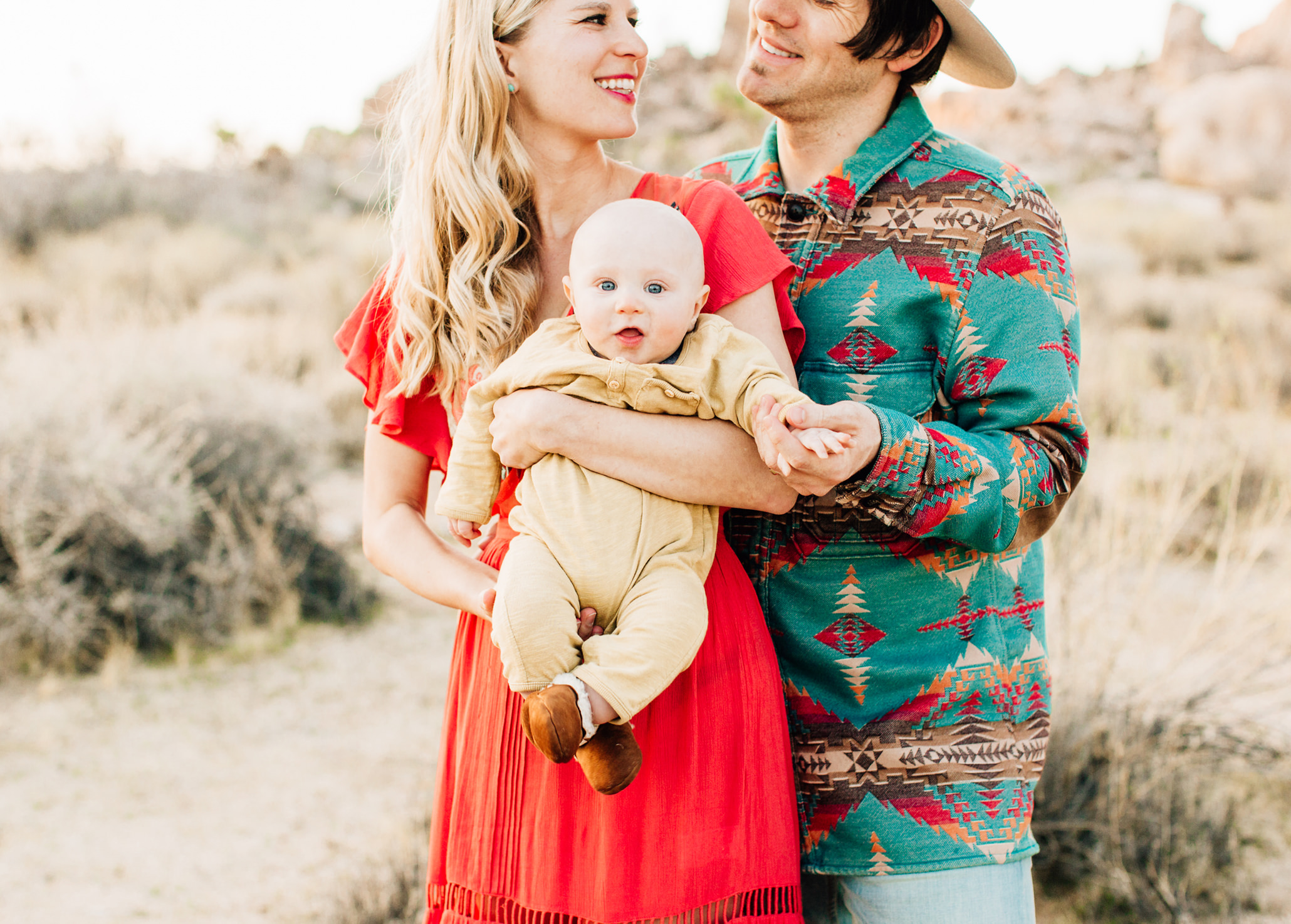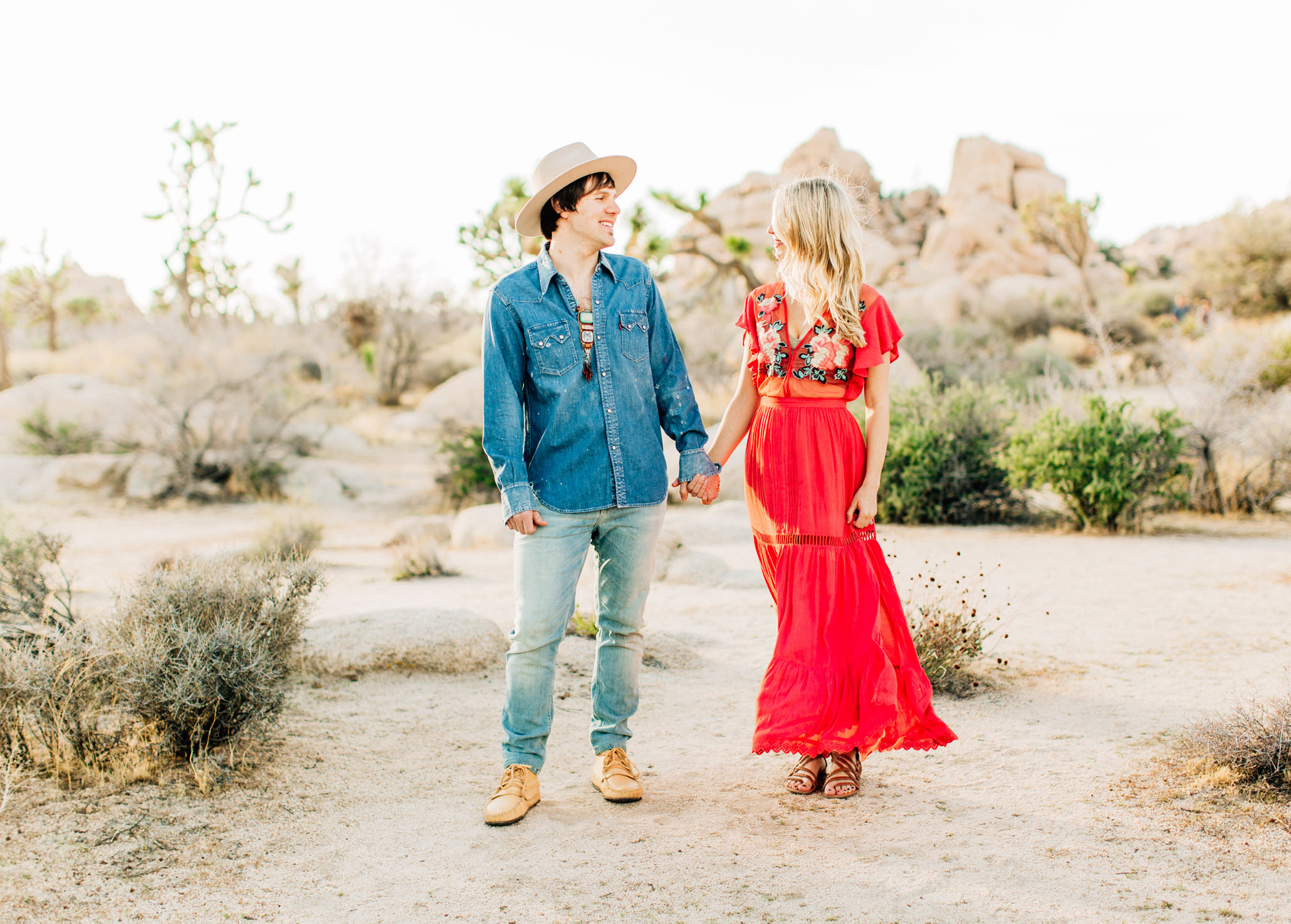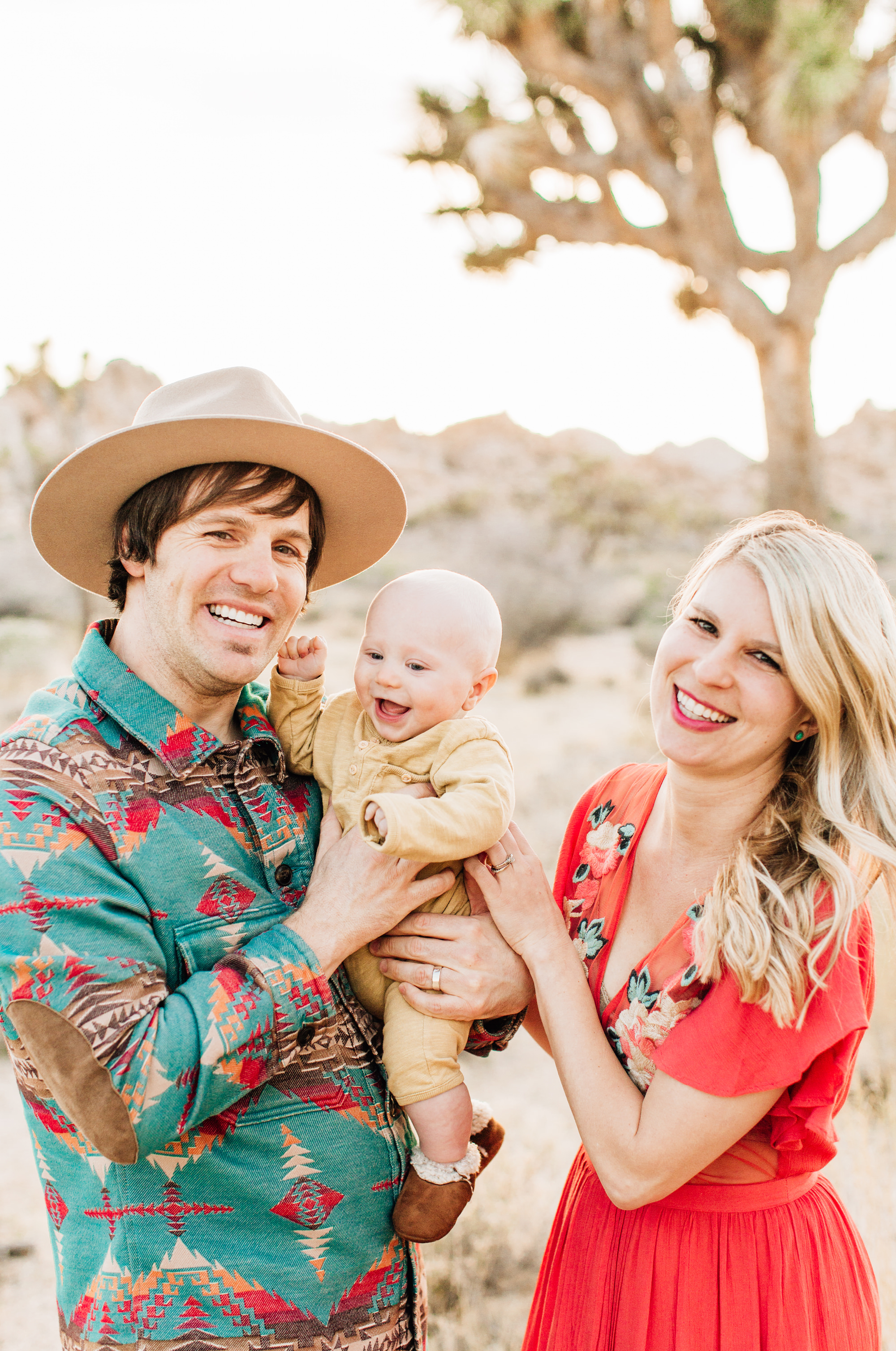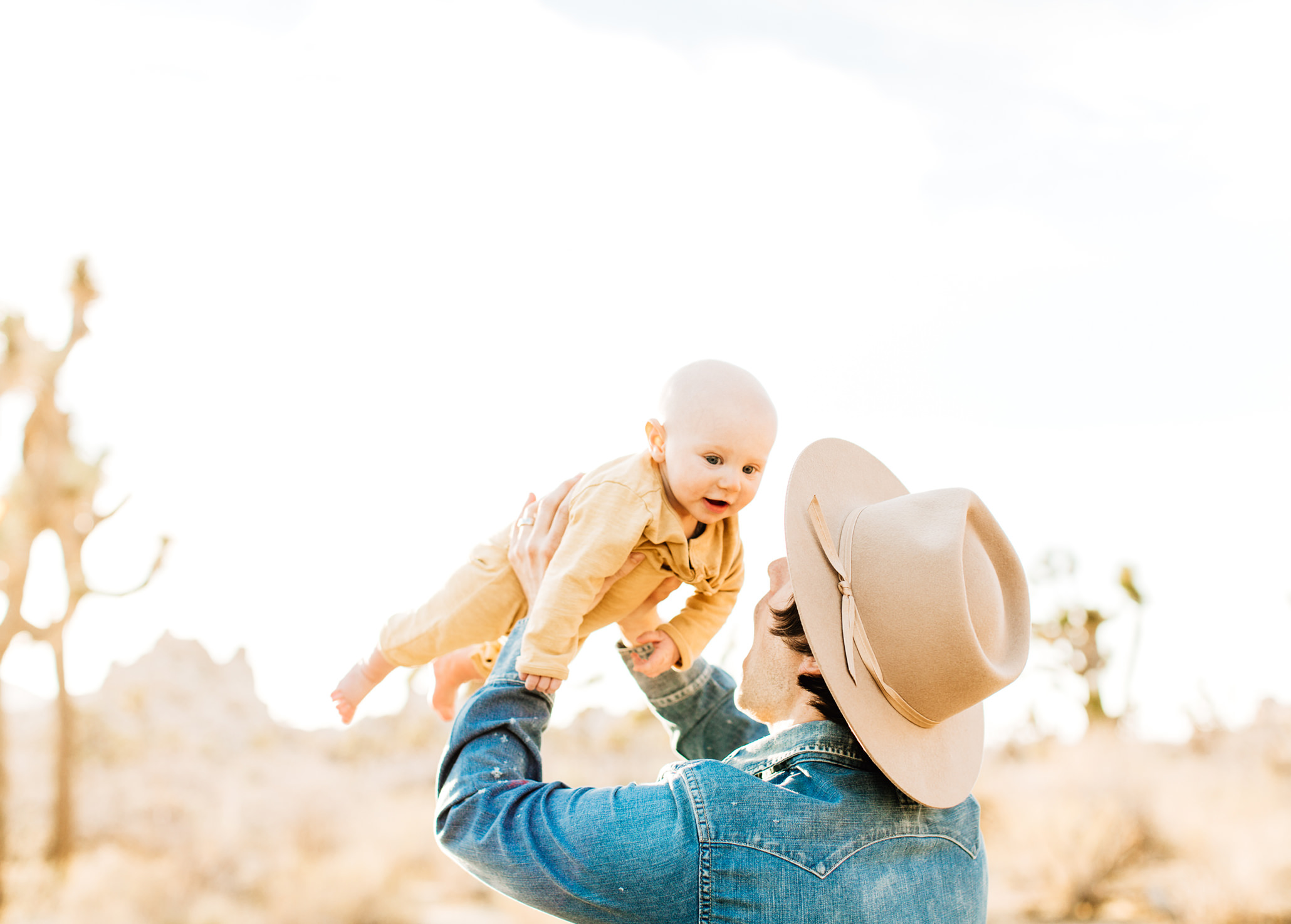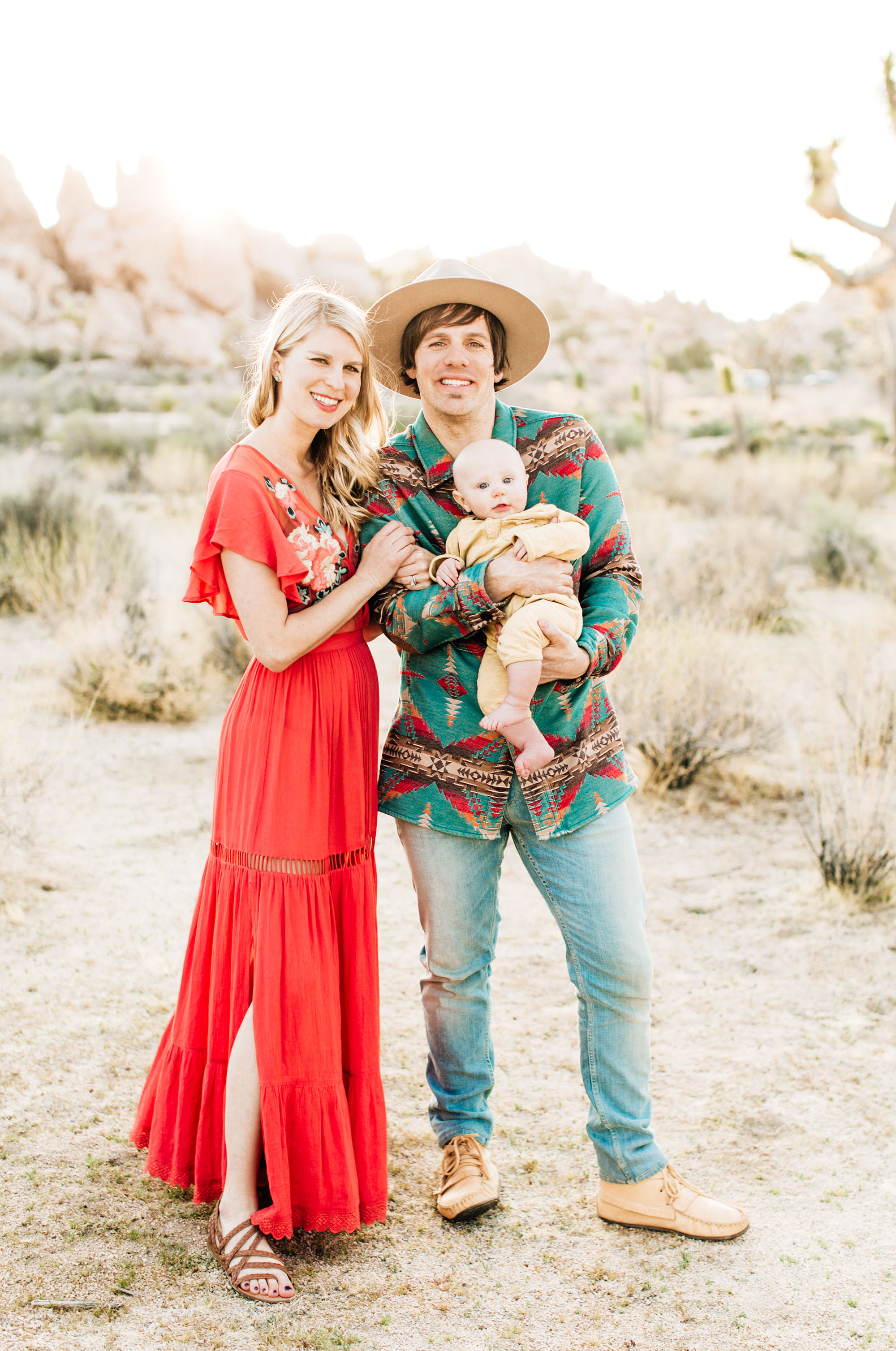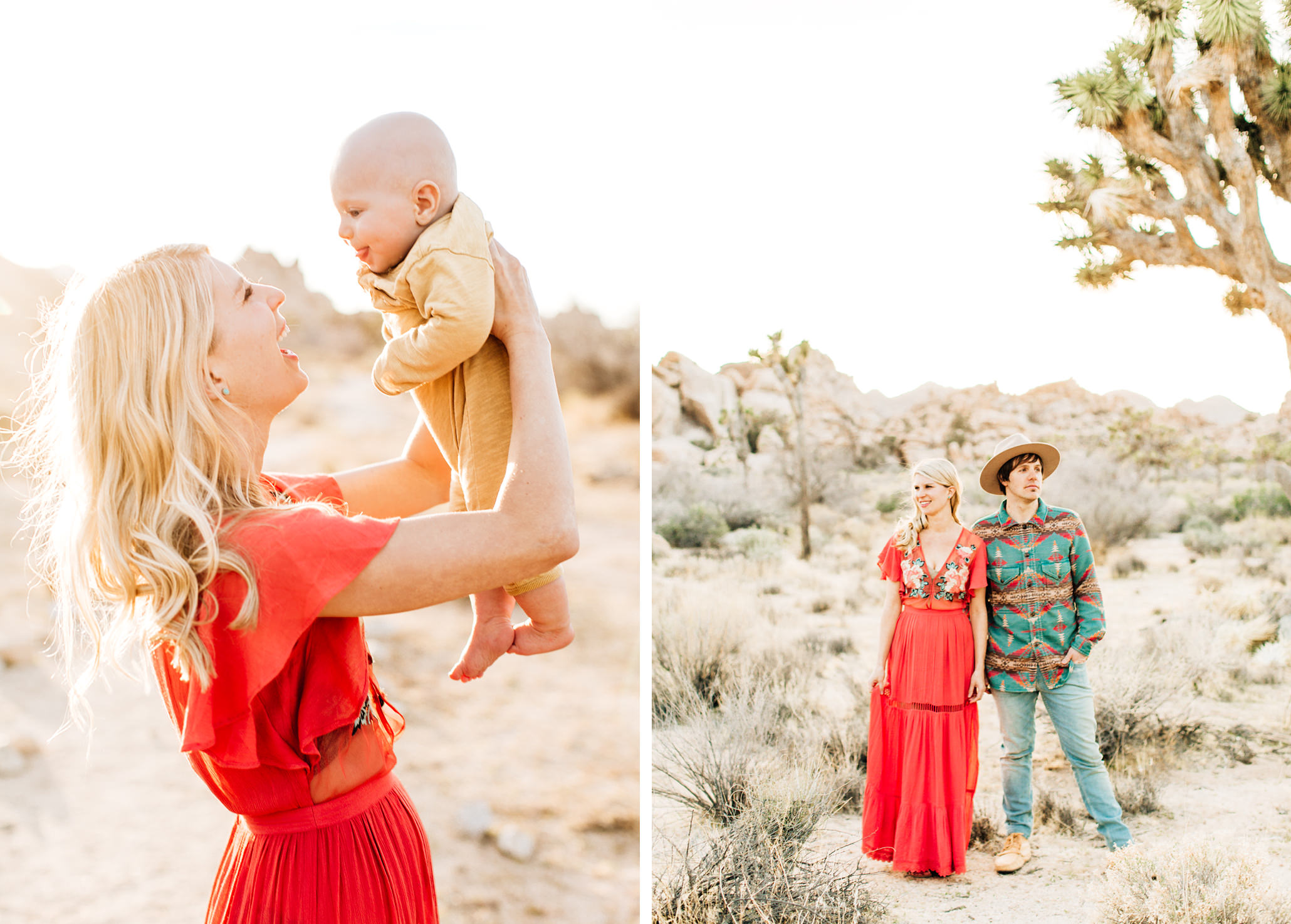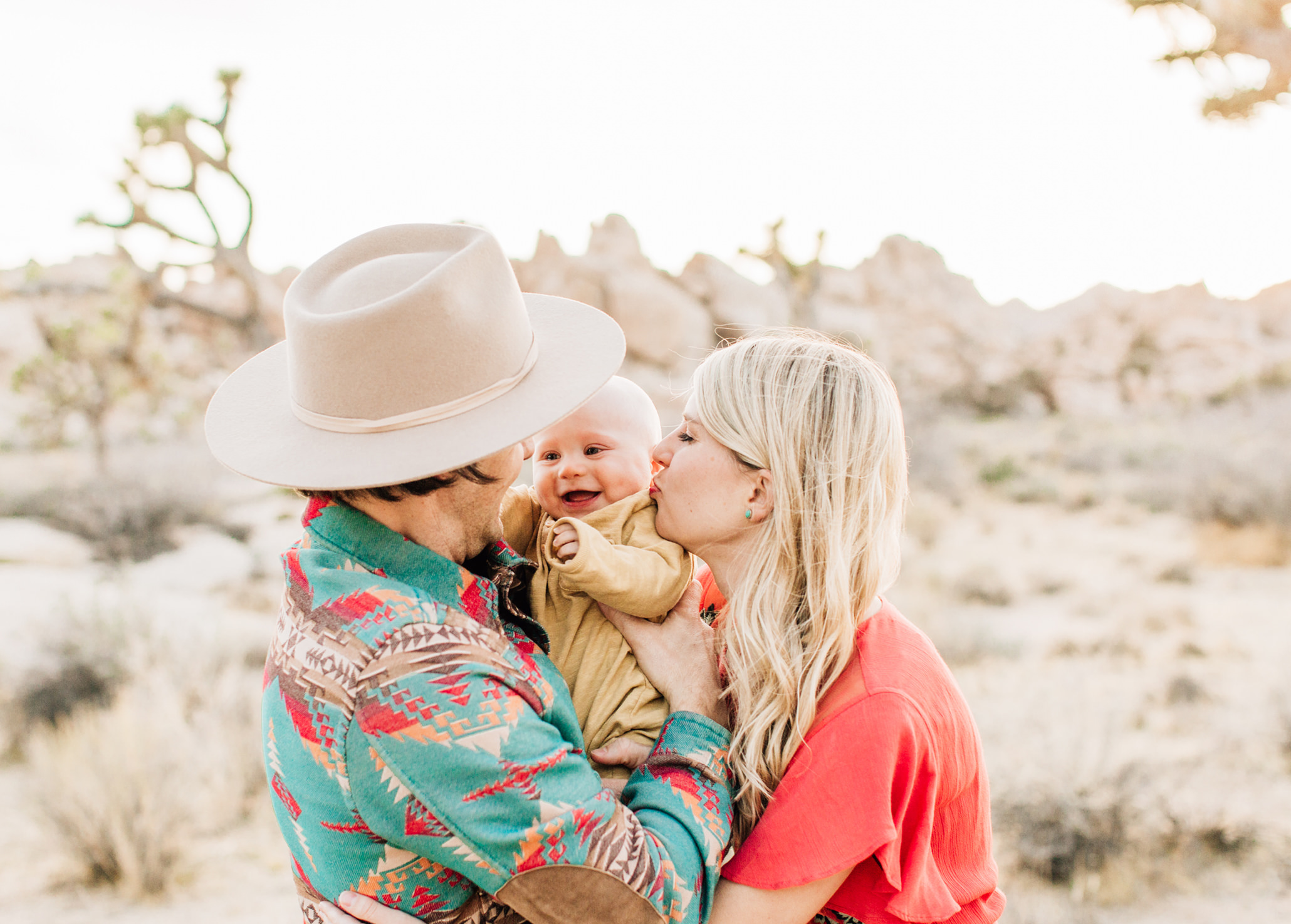 I've got something a little out of the ordinary to share with you all today – a family lifestyle session!
I rarely photograph families because my primary focus is weddings and engaged couples, but spending the day in the desert with Elise, David, and their sweet babe in the desert was an opportunity I couldn't pass up! Not only did this little family travel all the way from Oregon, but it turns out this trip to the desert was a bucket list item for them and I'm so happy I was able to help document their adventure.
By know you all know my love for the desert, especially Joshua Tree, with it's earthy tones and gorgeous sunlight, but when David and Elise pulled up and get out of the car I almost died. Look at those outfits!!! Not only were they amazingly styled, but they stood out beautifully within the scenery. Even little Ivan was photo ready with his pale yellow jumper and turquoise bracelet. I'm telling you, great light and a good sense of style is a winning combination every time!
And to top it off, we ended up with the most perfect day.
However, I was a little weary on how a 5 month old would do for our hour session, as I don't photograph many babies, but Ivan rocked it! He spent the entire time smiling, laughing, and loving on his parents. He even hung out on the sidelines and let mom and dad snag a few solo portraits too. By the end of the session I couldn't wait to get home and start editing my favorites and sharing them on my blog.
And to you, Joshua Tree … thank you for always being beautiful and the most epic backdrop for any kind of session or special day! I'll see you again soon.