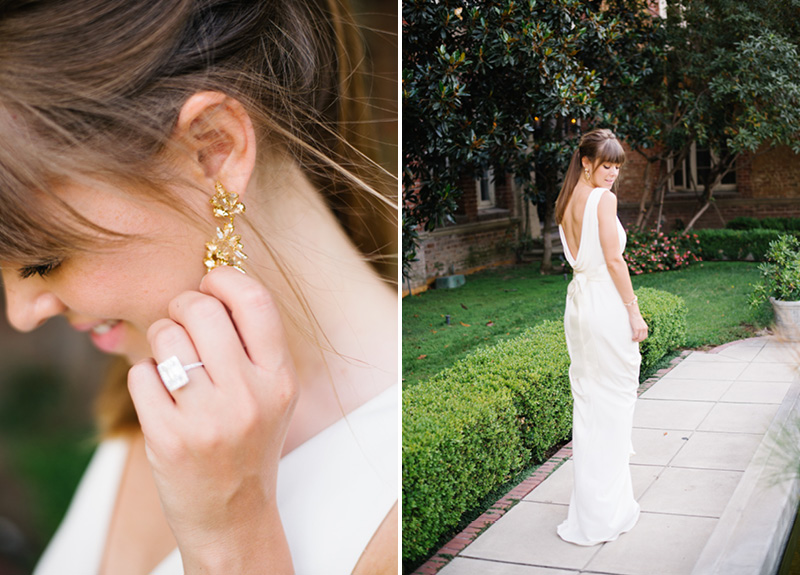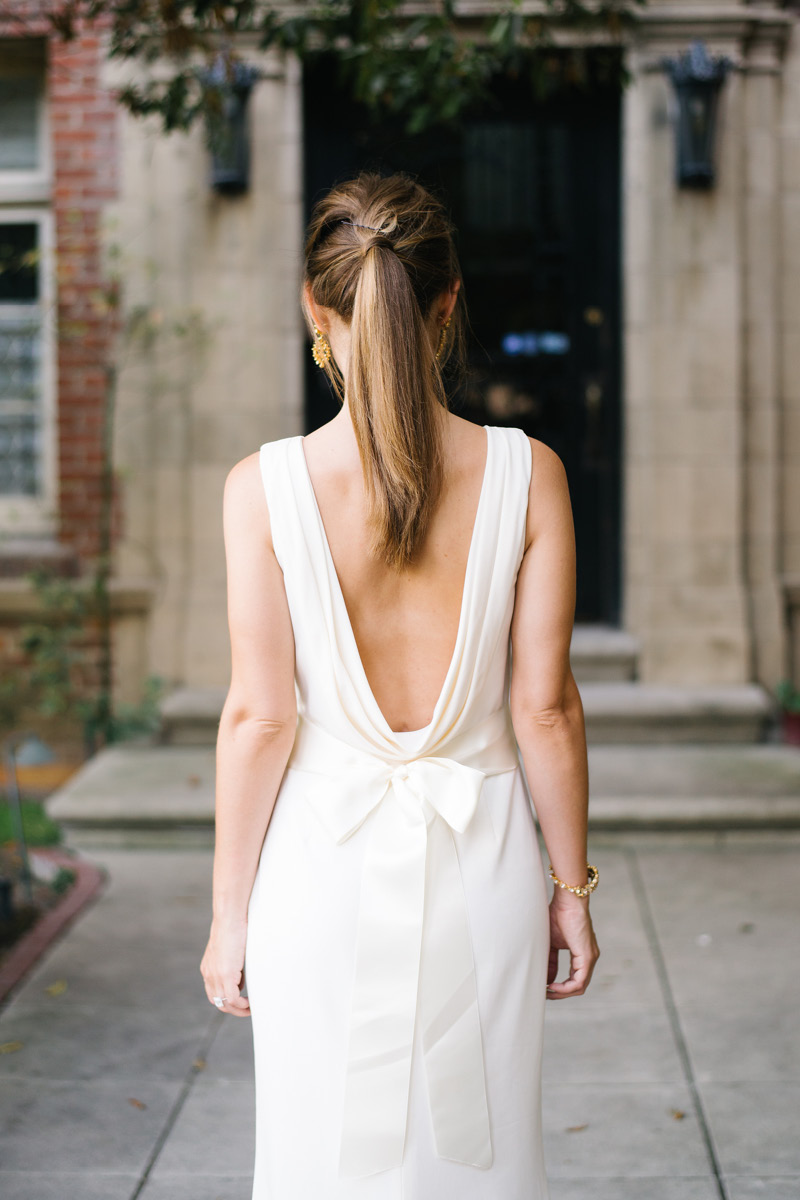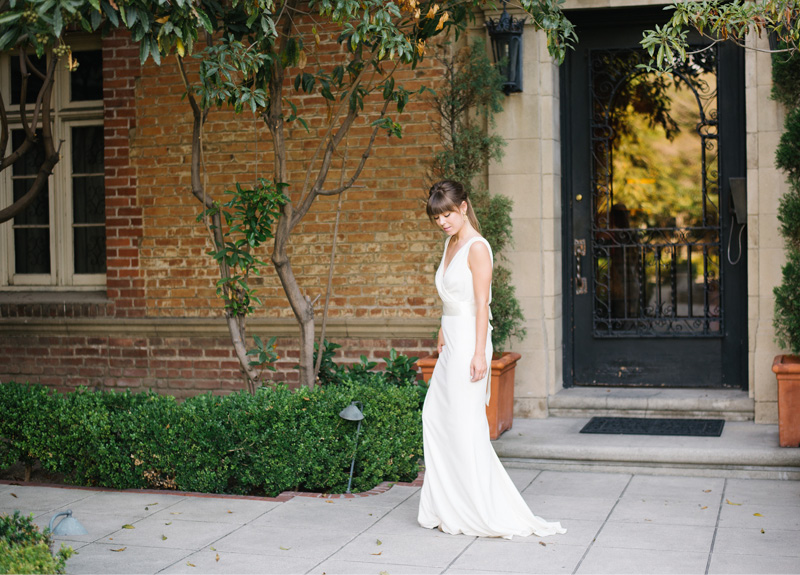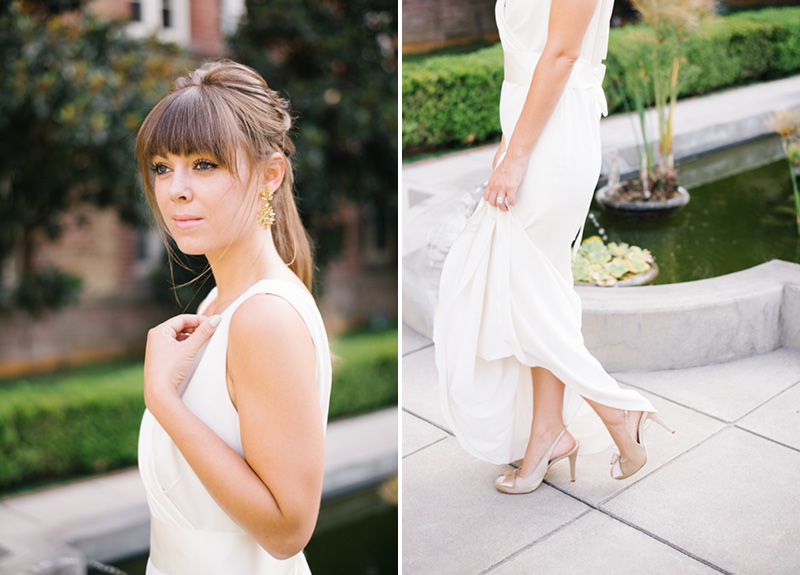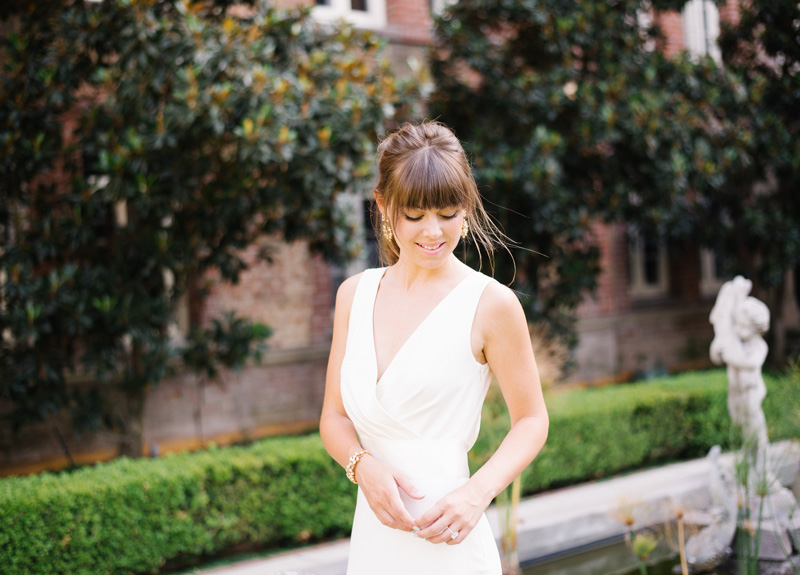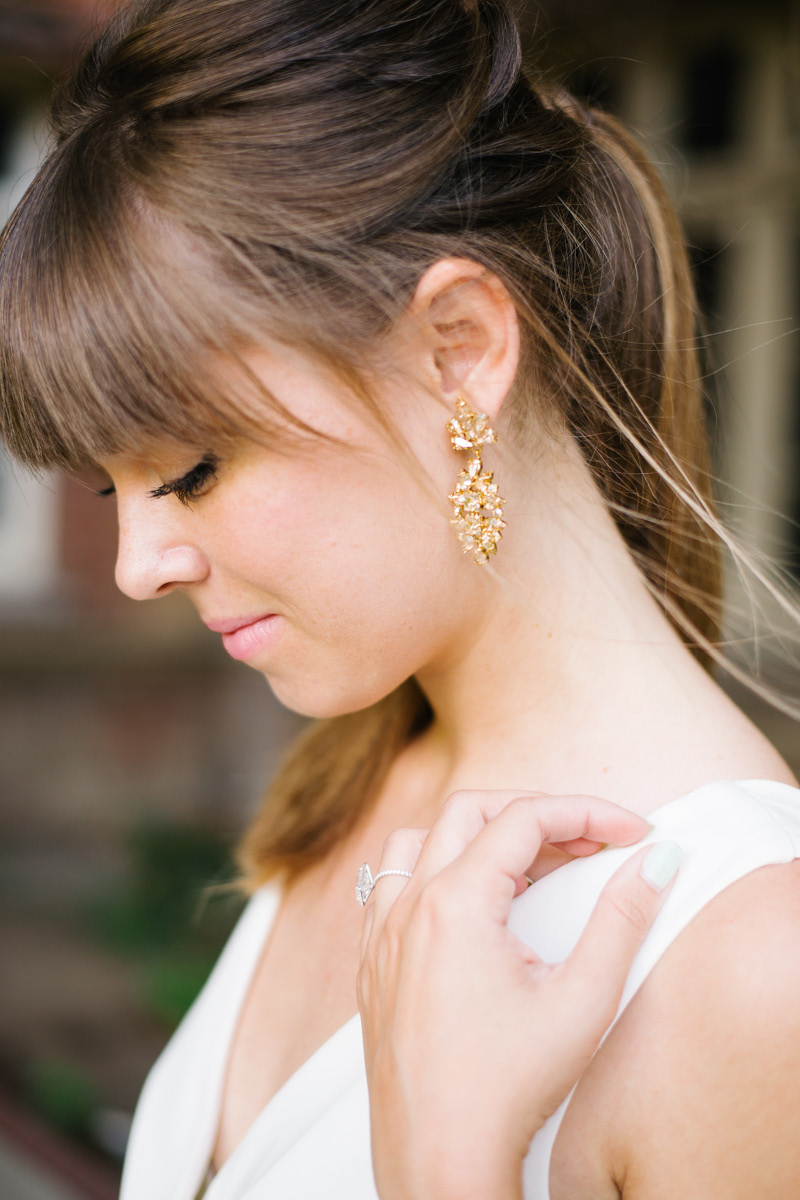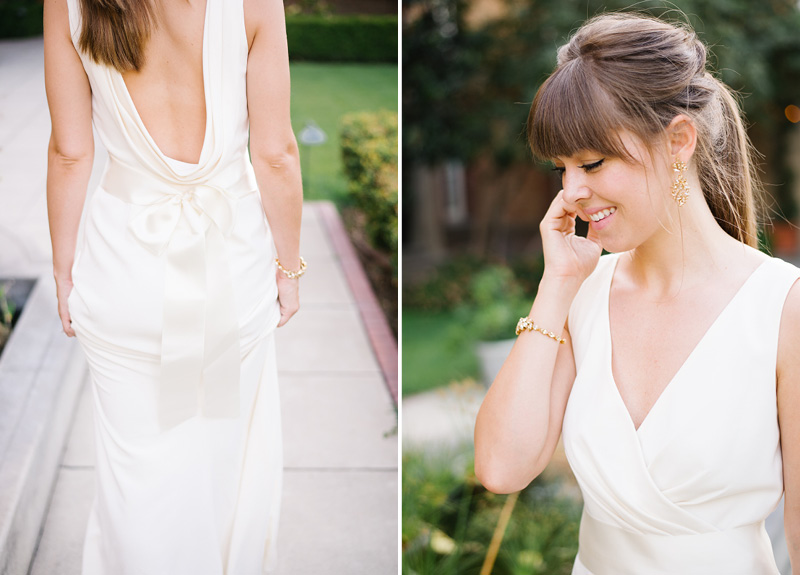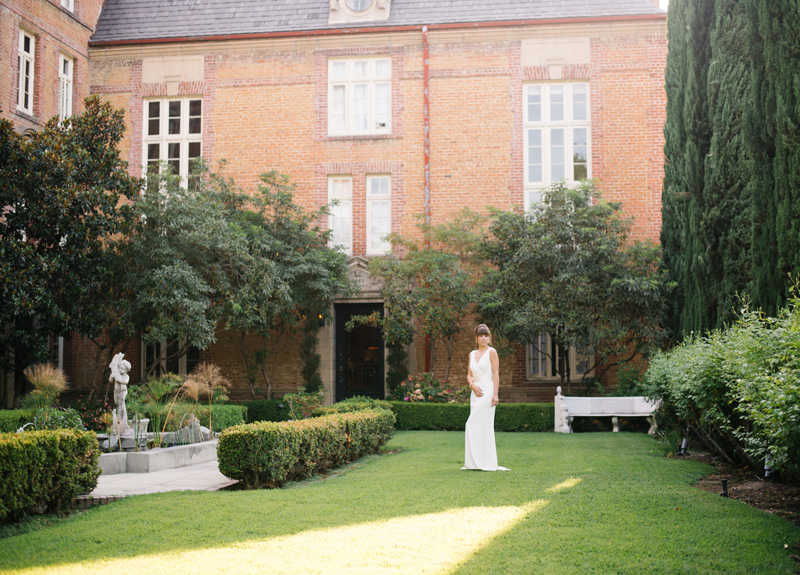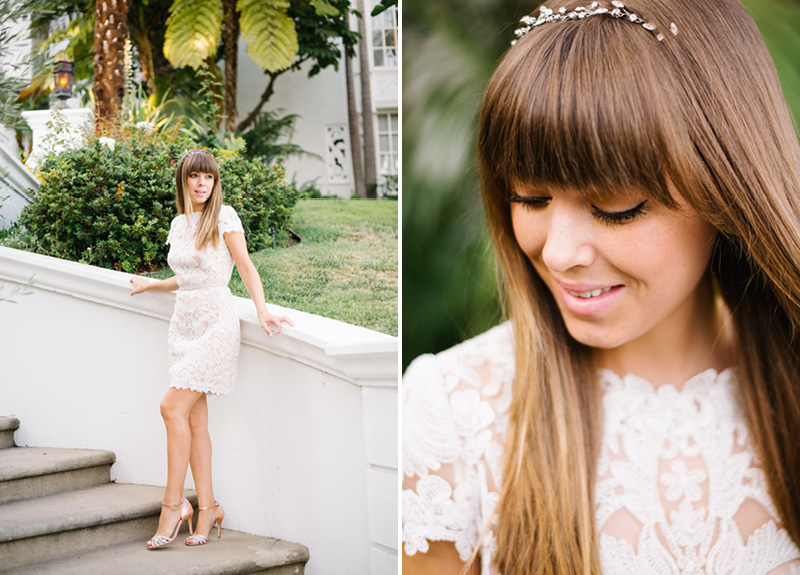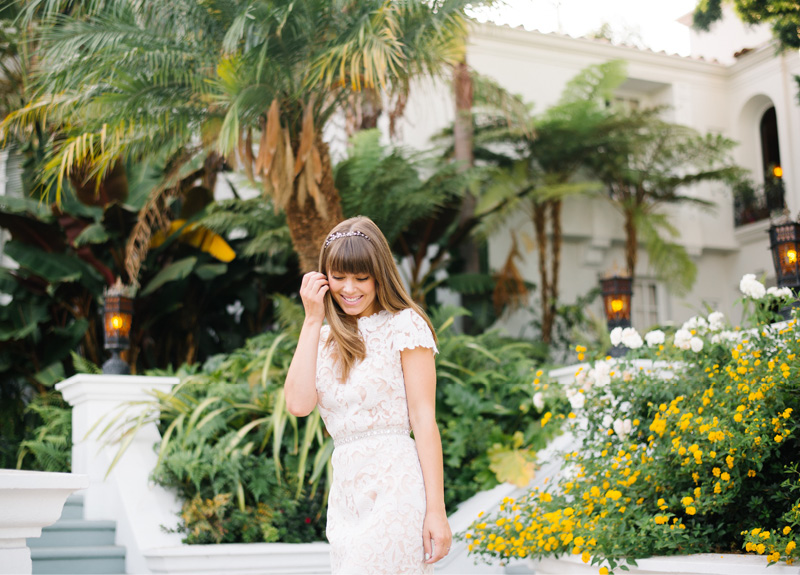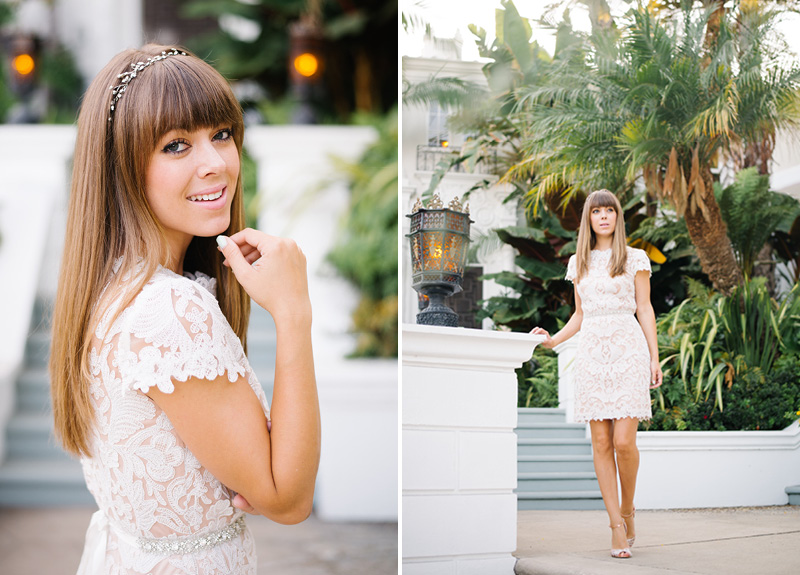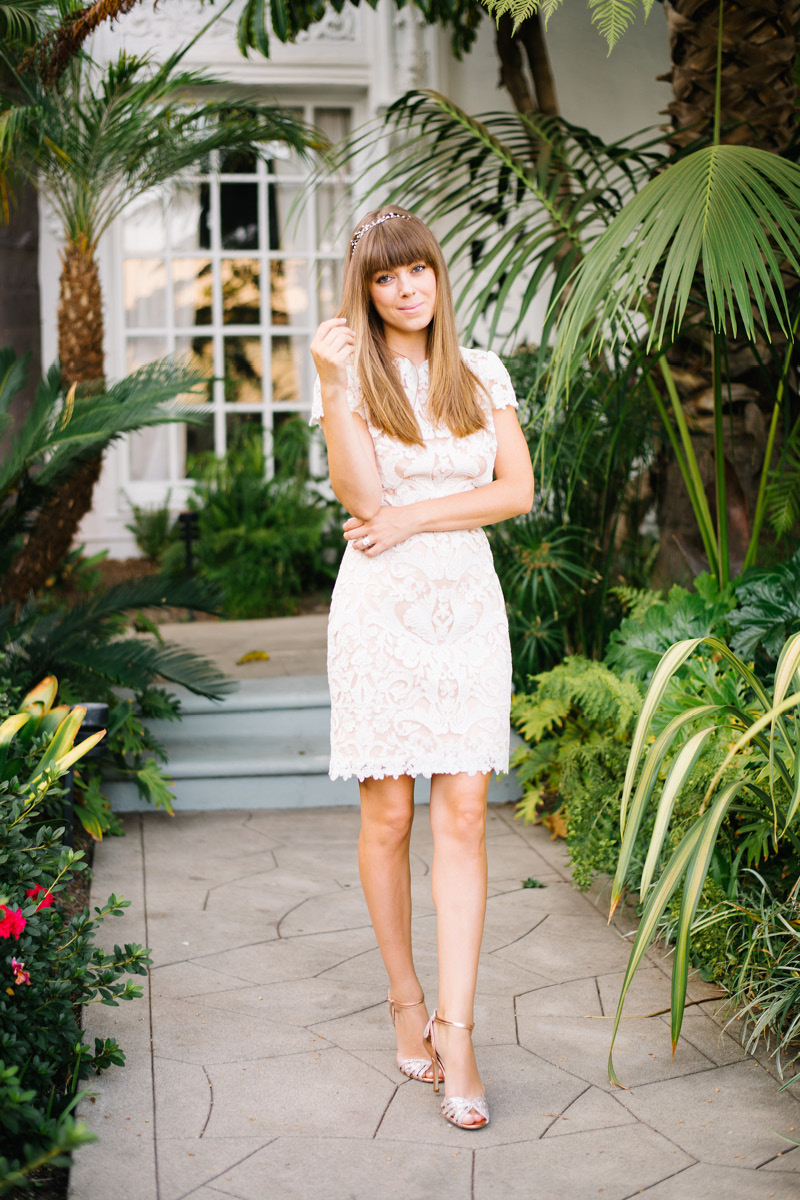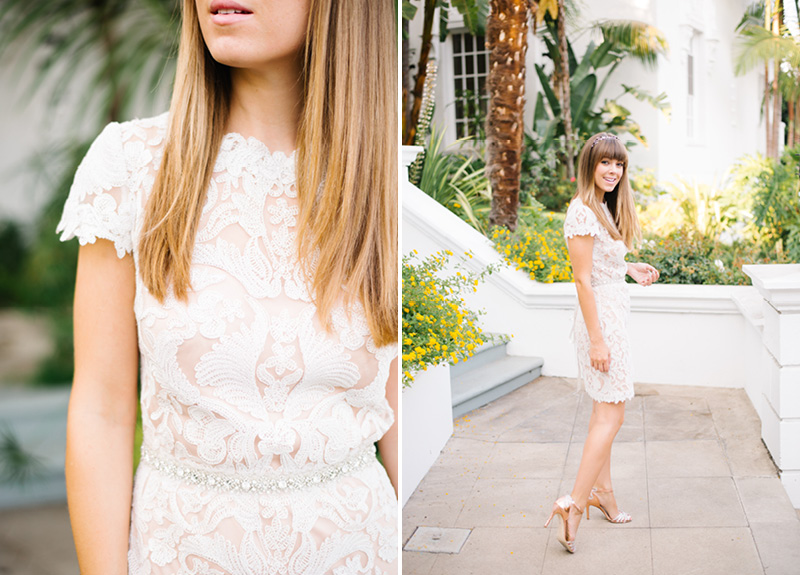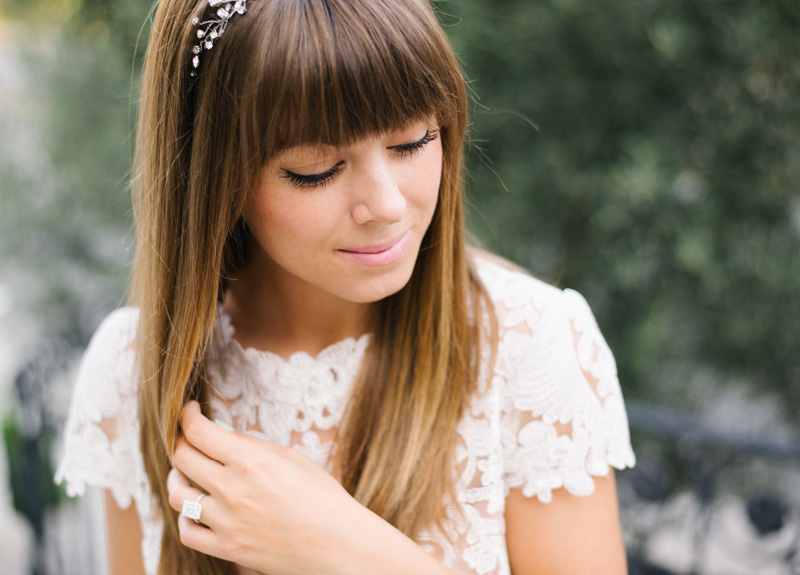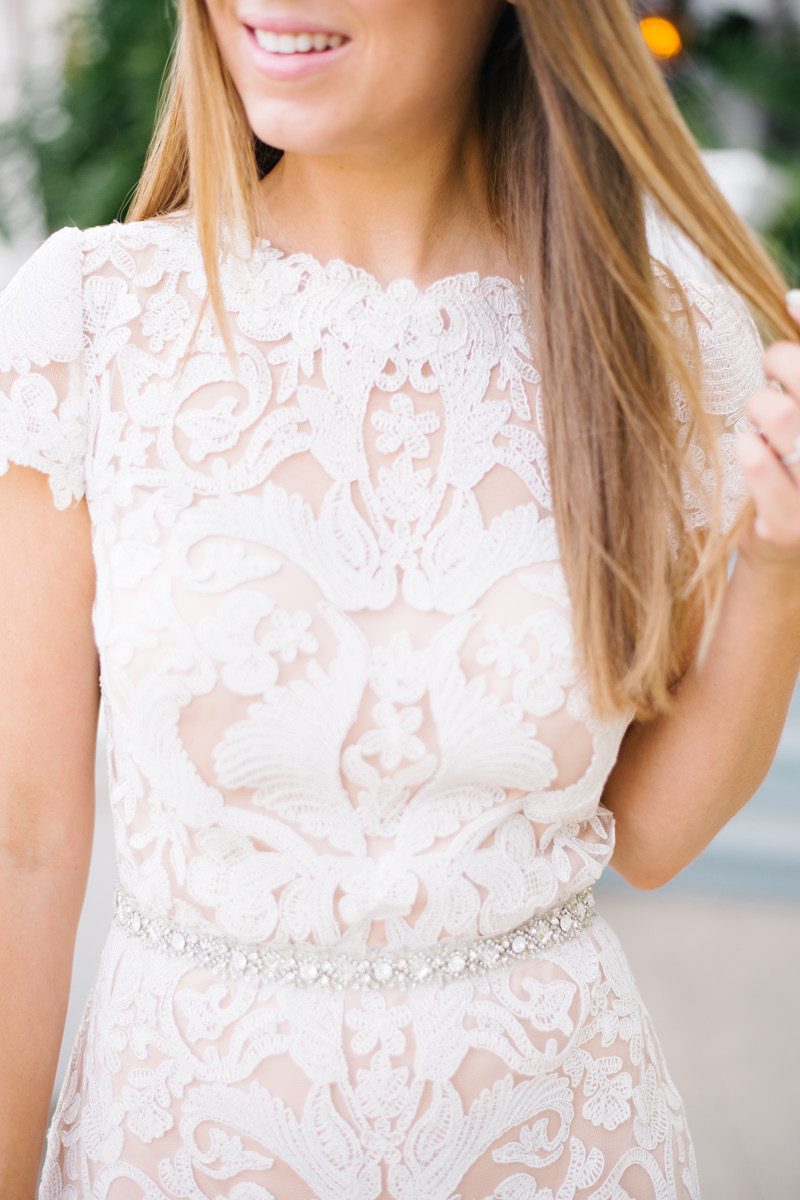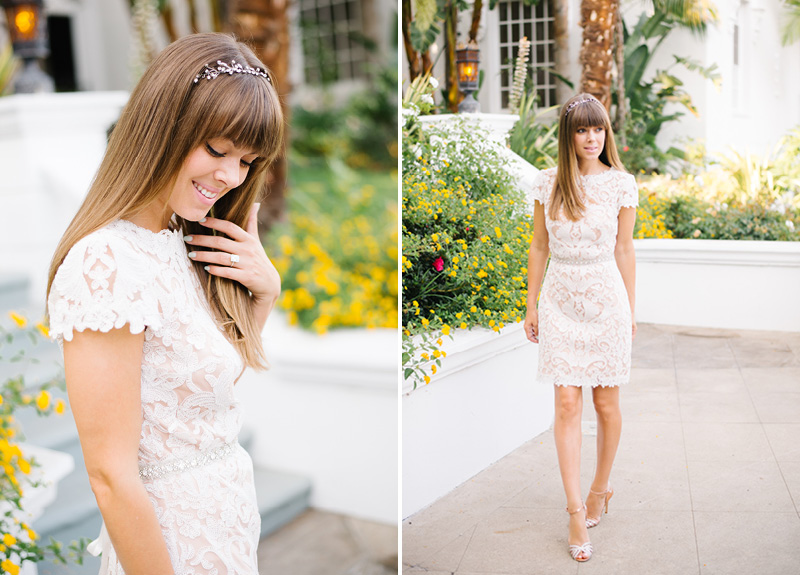 As a Los Angeles wedding photographer I am always in search of fun bridal projects to be involved in! Working with Jenny and BHLDN was simply a dream come true and I am so thrilled to share these images with you. Here are the final two looks from a fun bridal collaboration with Jenny Bernheim of Margo & Me and BHDLN! If you missed the first look feel free to go check it out HERE!
The second look was composed of a lovely silk gown that totally embodied an Old Hollywood glamour feel. The details in this dress were centered around the dramatic neckline and the back of the dress. The front of the gown had a low v-neckline met with a soft ban that went around the waist, but for me, the back of the gown is where all of the focus truly was! I loved how deep the dress dipped and how the fabric seemed to drape effortlessly while still looking totally put together. With a large bow to add an extra bit of style to it, this BHLD wedding dress is a perfect selection for a bride looking to make a bold yet romantic statement on her wedding day
The final look was a short and flirty lace gown with sleeves. Jenny paired this dress with a stunning crystal belt and headband to give it a special pop of elegance. This look would be great for an elopement, bridal shower or even a reception dress because it is a bit less formal and allows for more movement on the dance floor! I adore all of the lace on this BHDLN gown and can't wait to see how real brides incorporate this look into their special day.
It was such an honor to work with such talented and creative people for this project and I can't wait to do other fun Los Angeles bridal projects in the future!