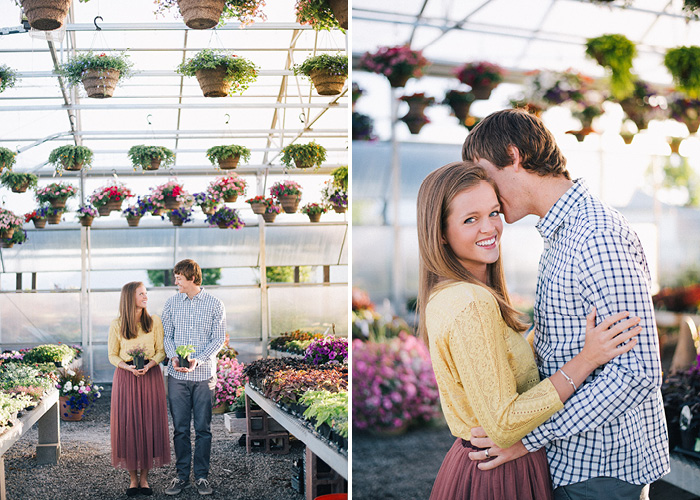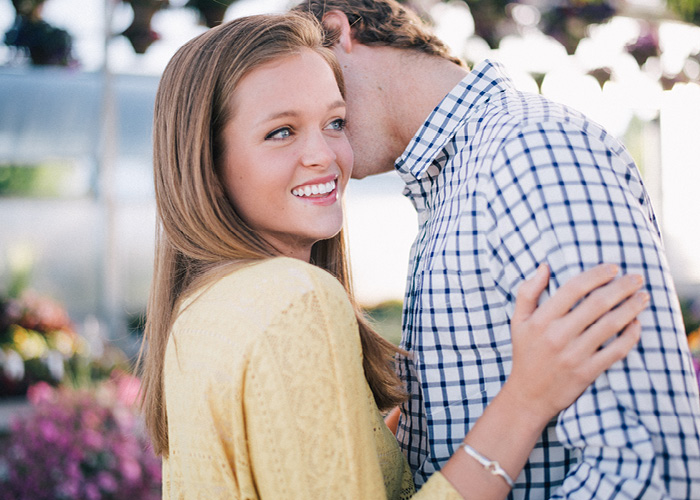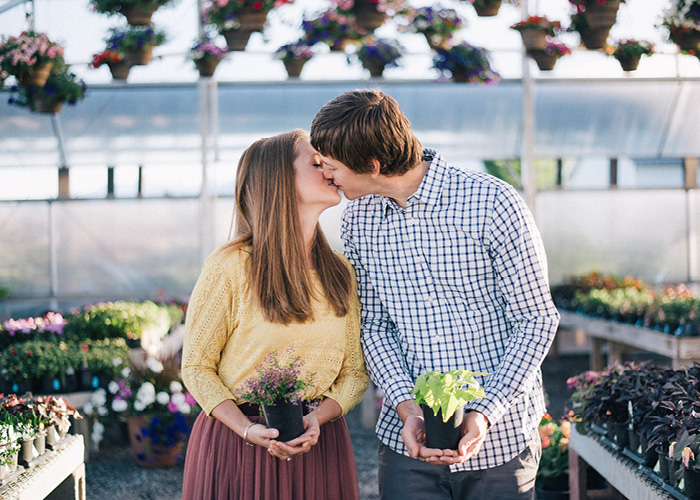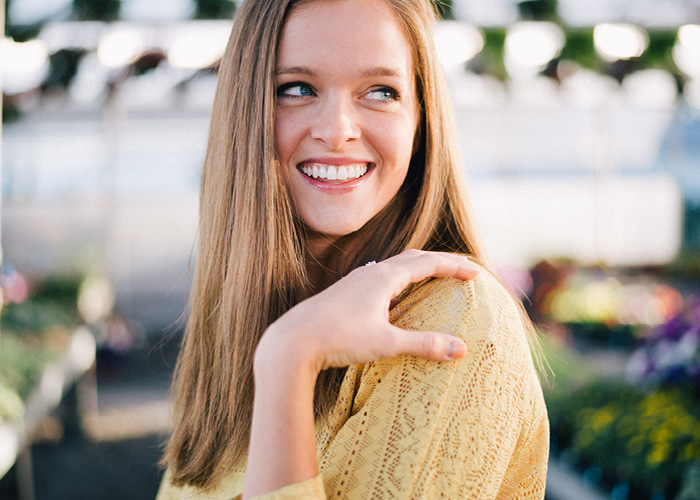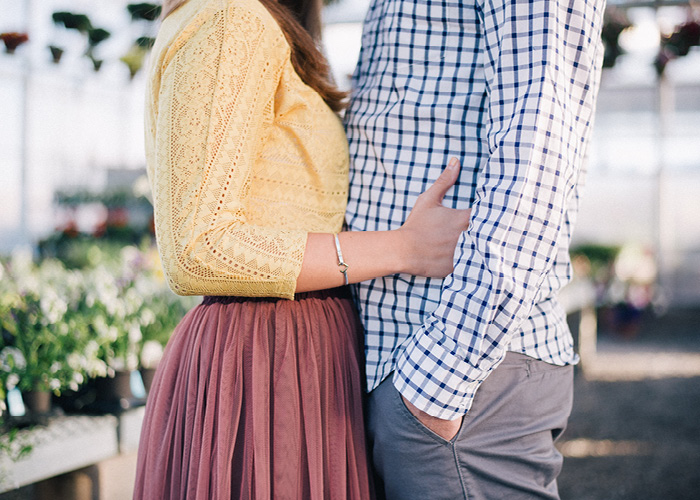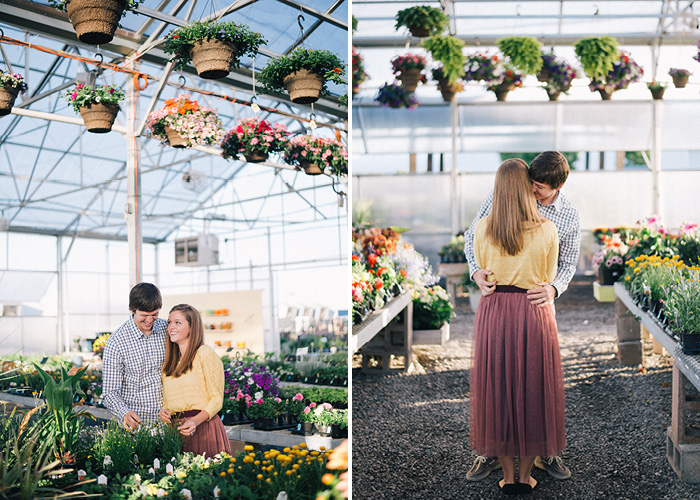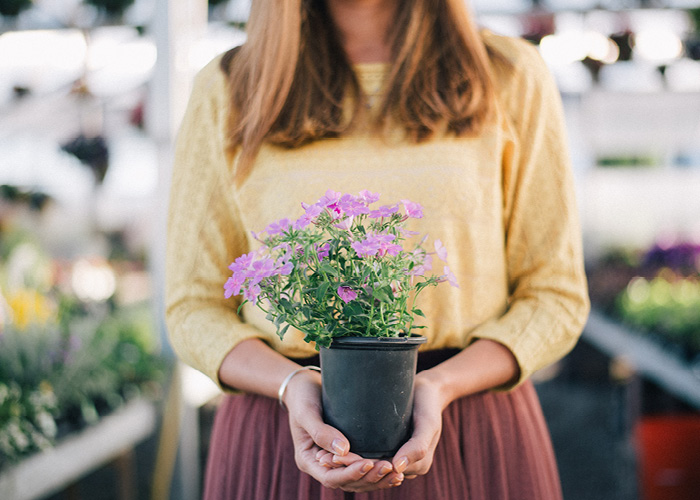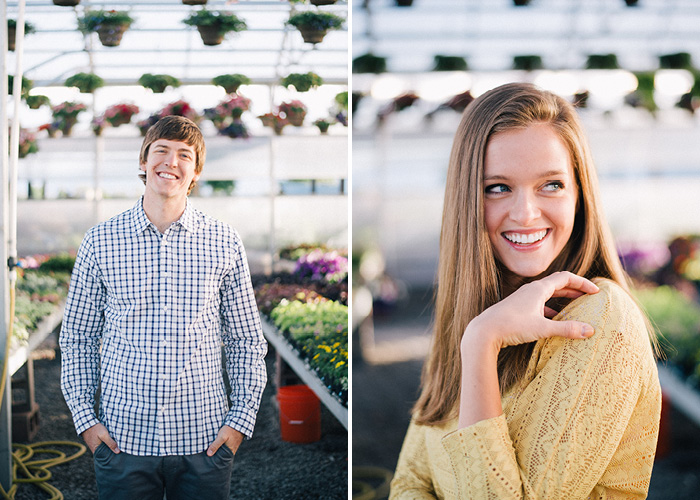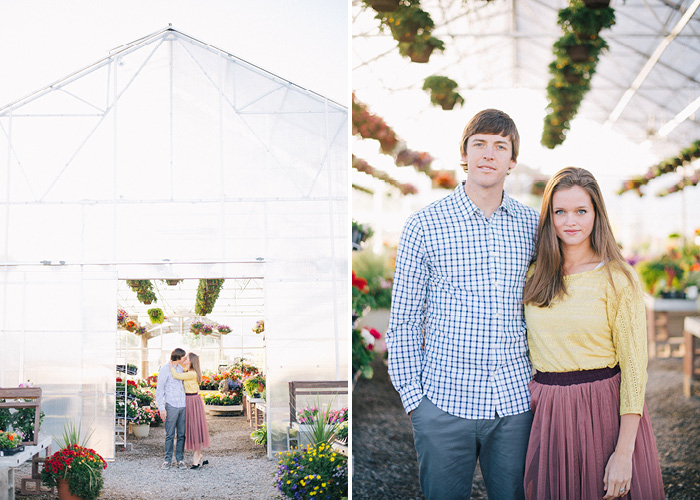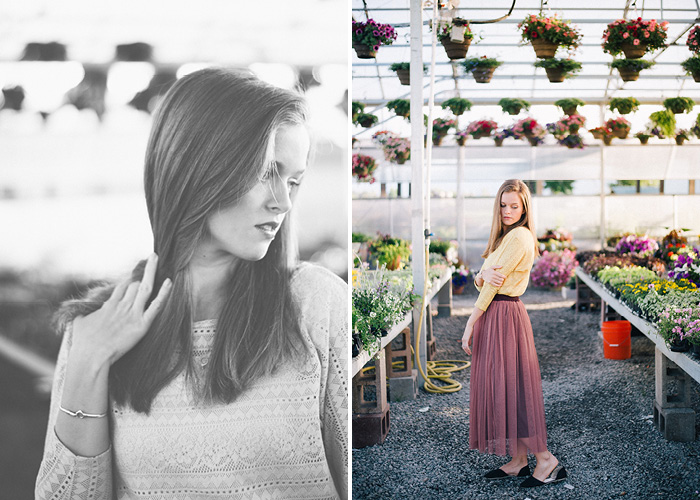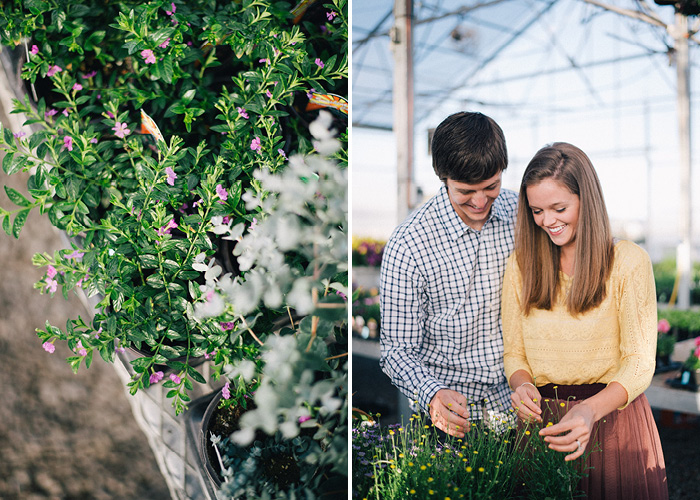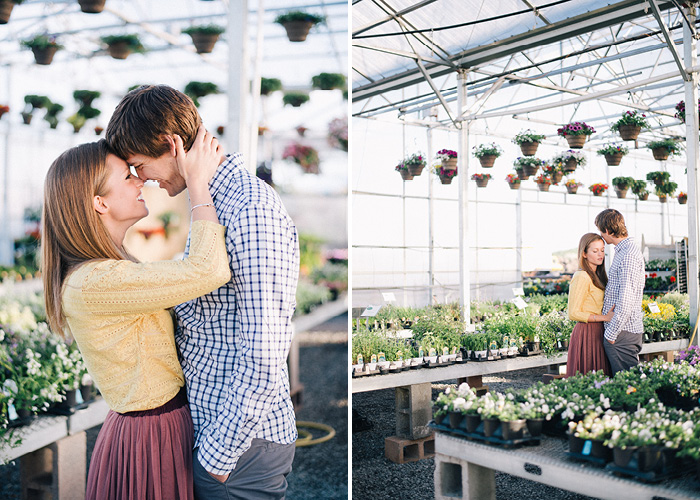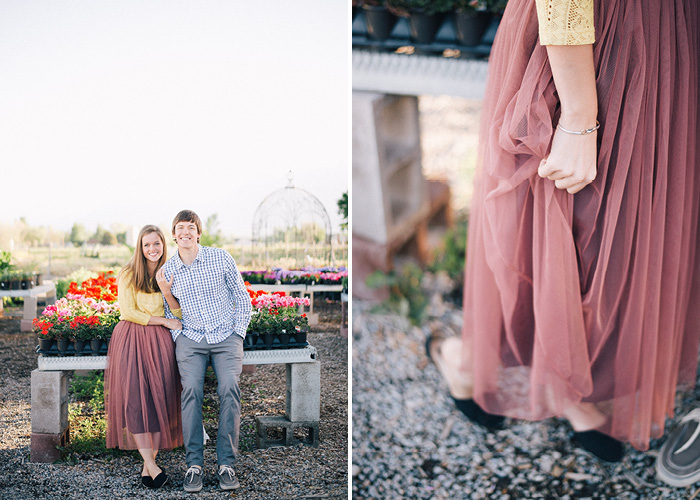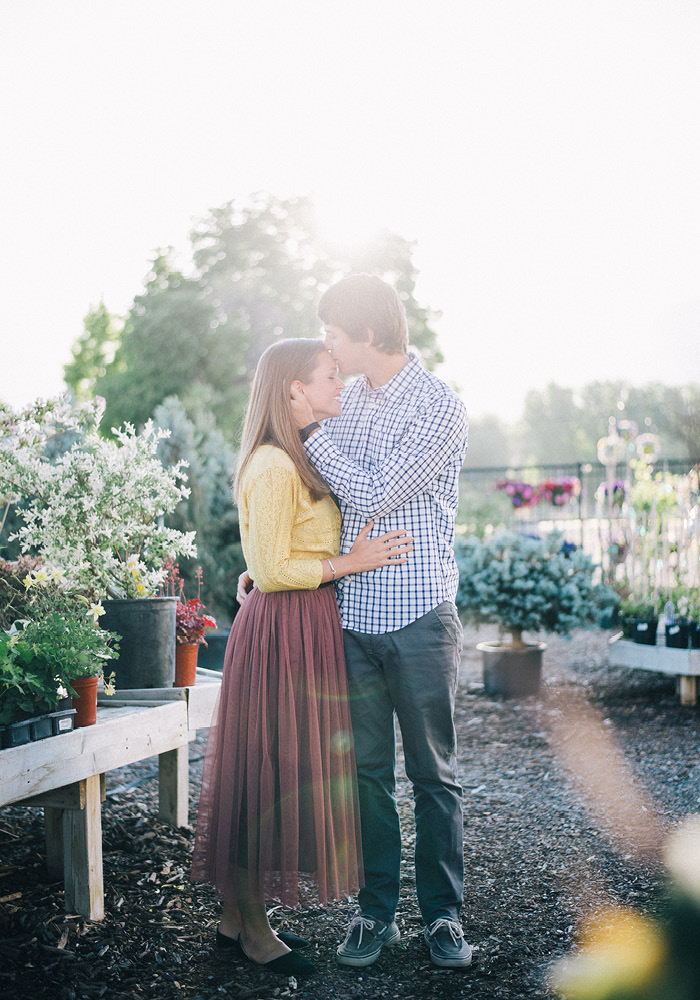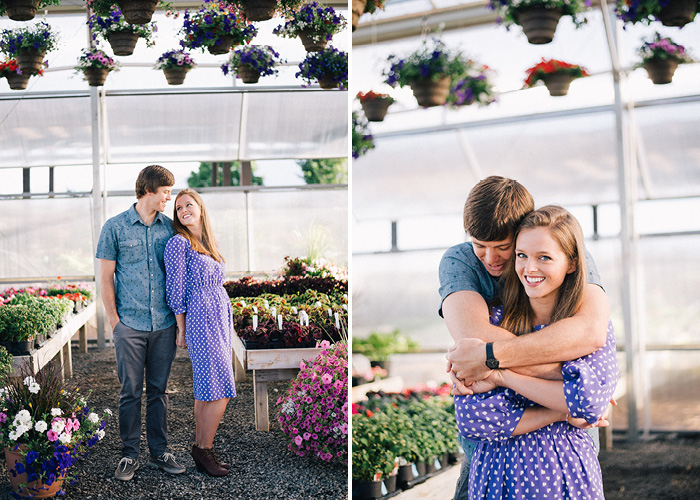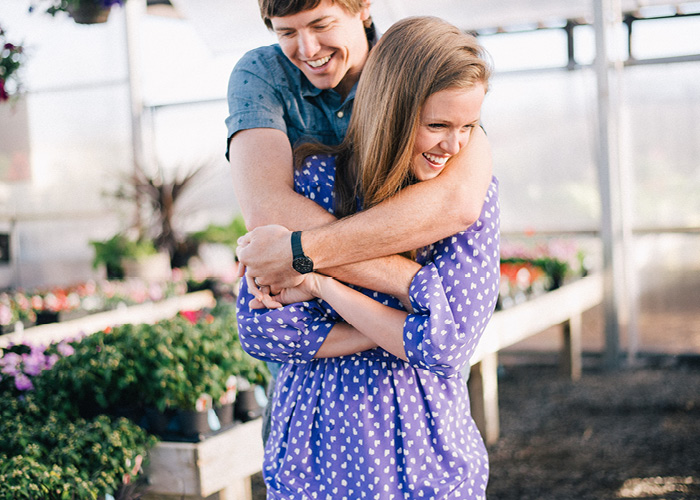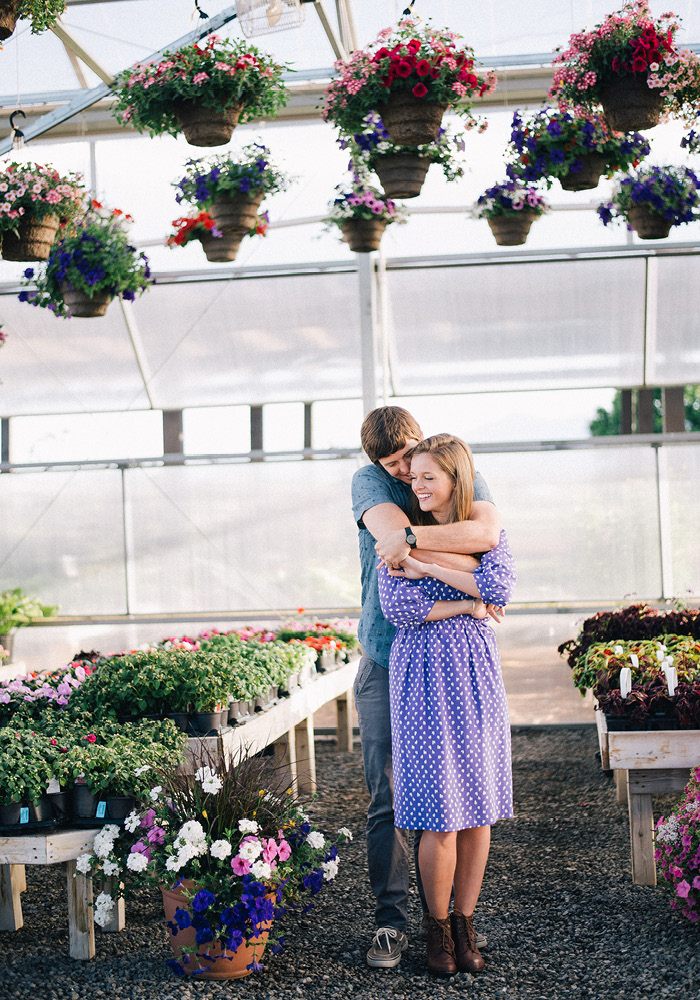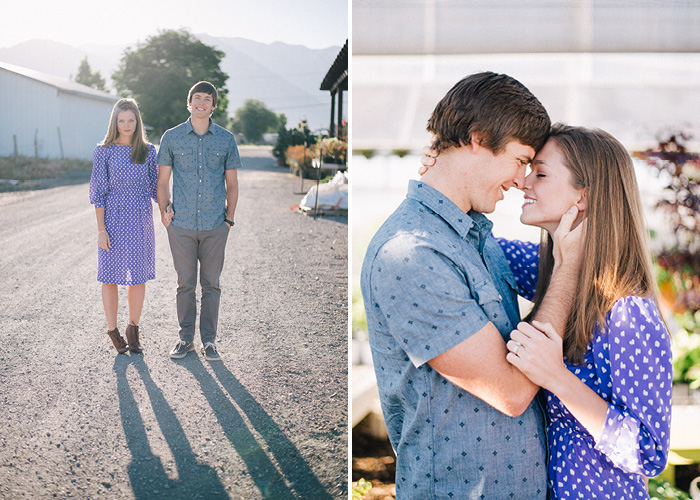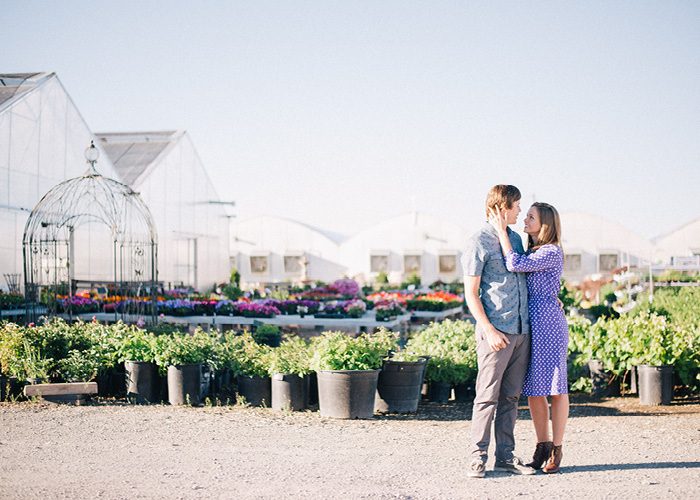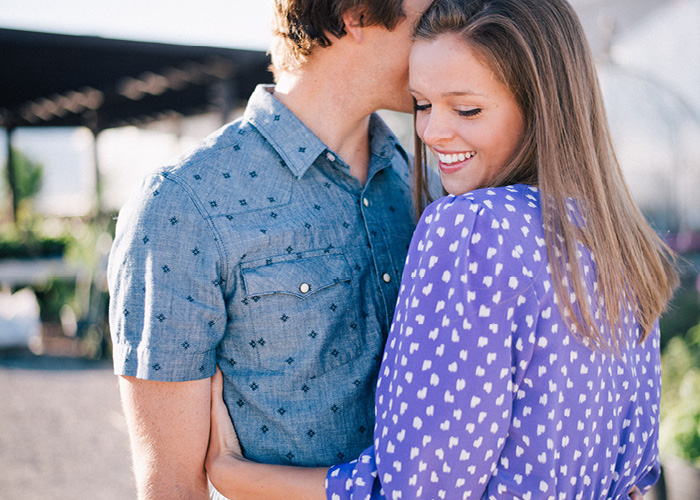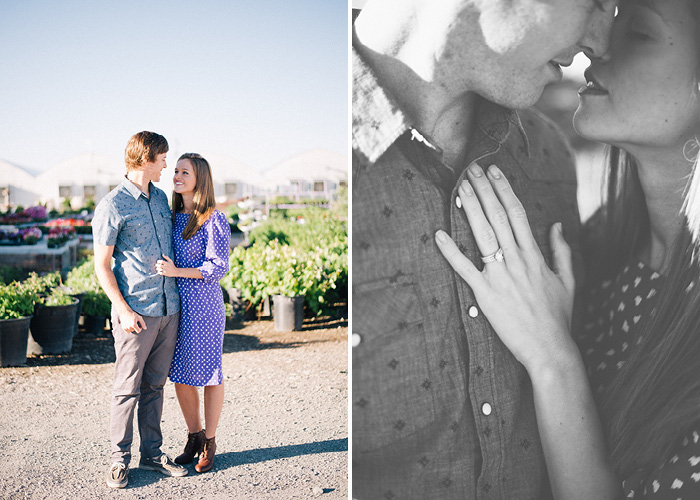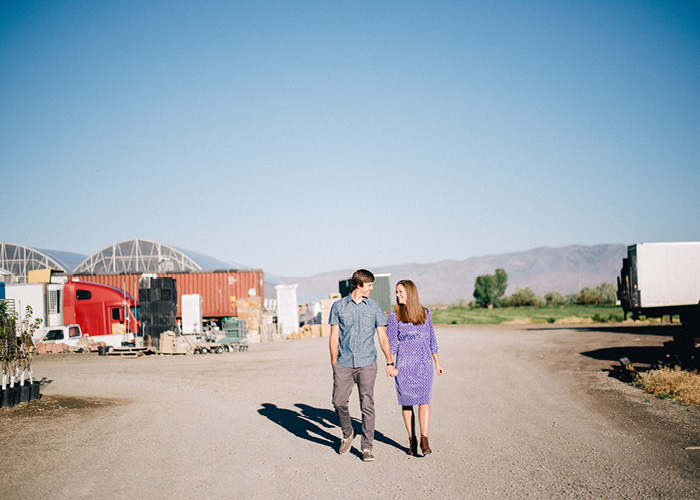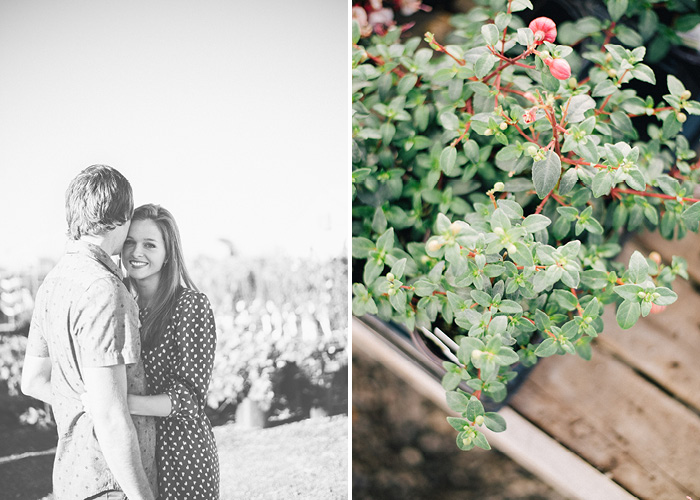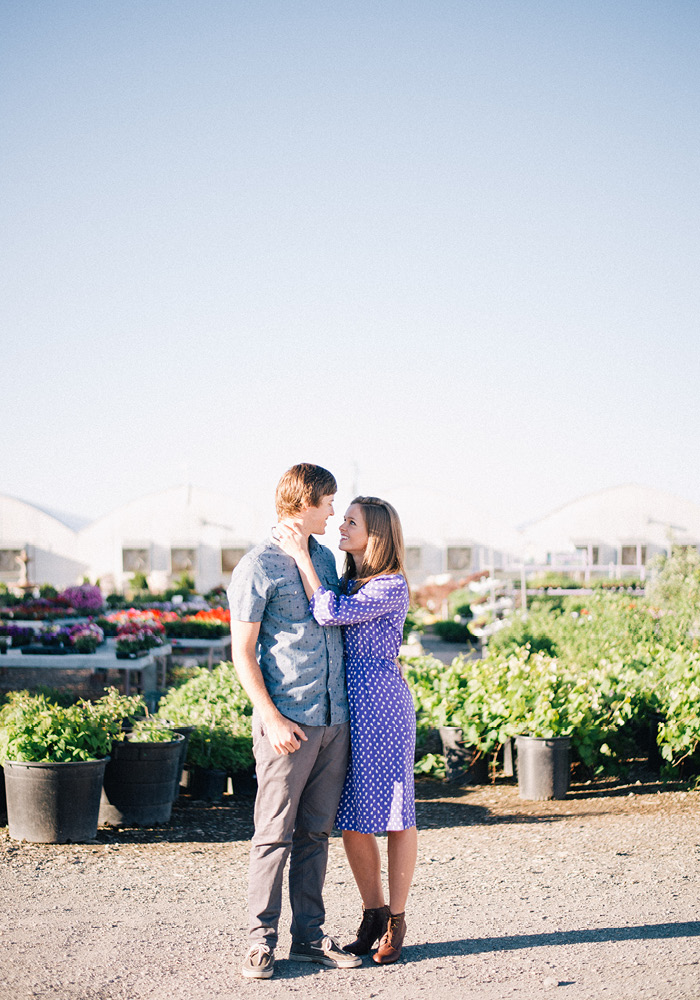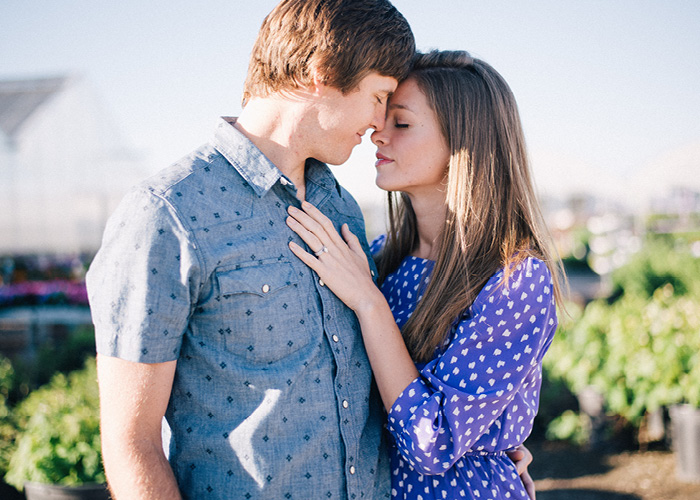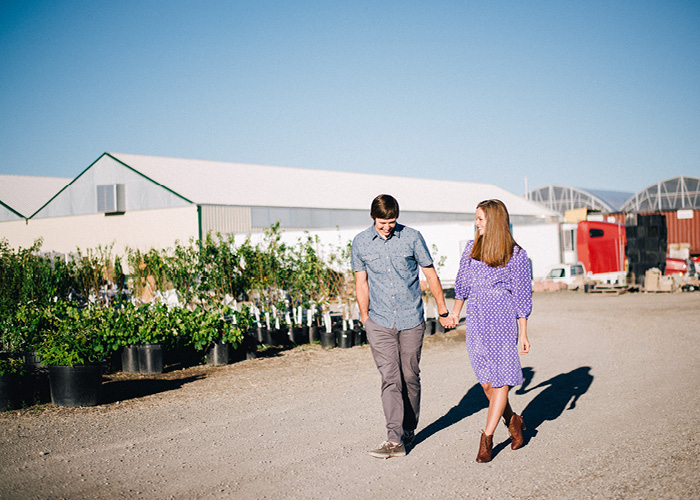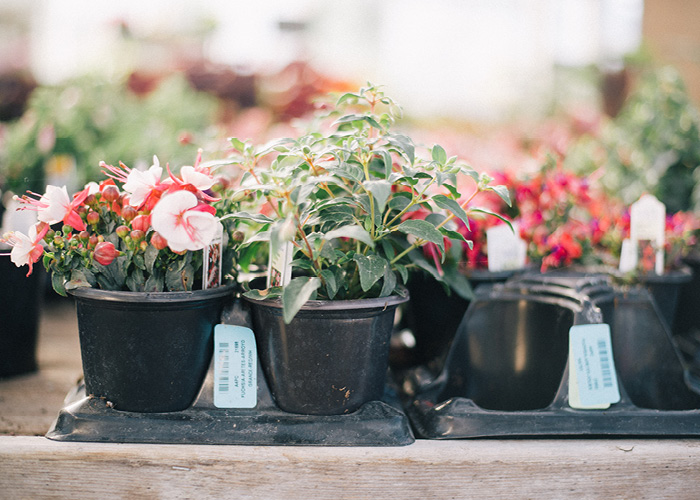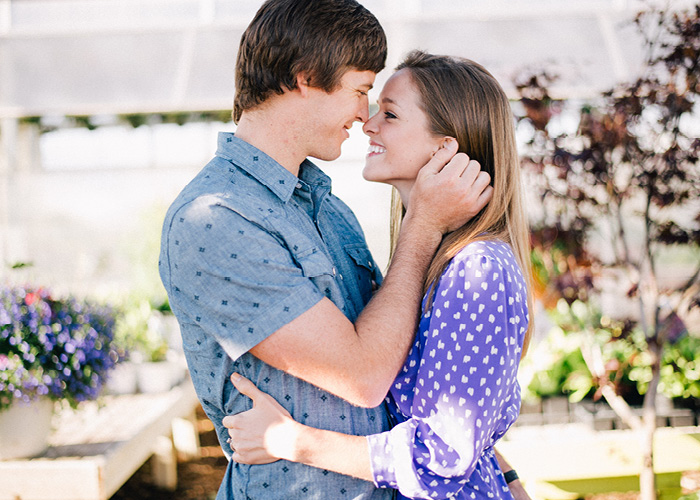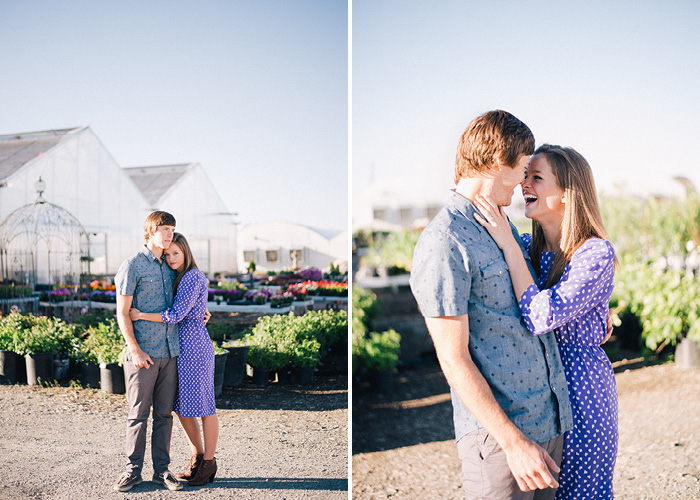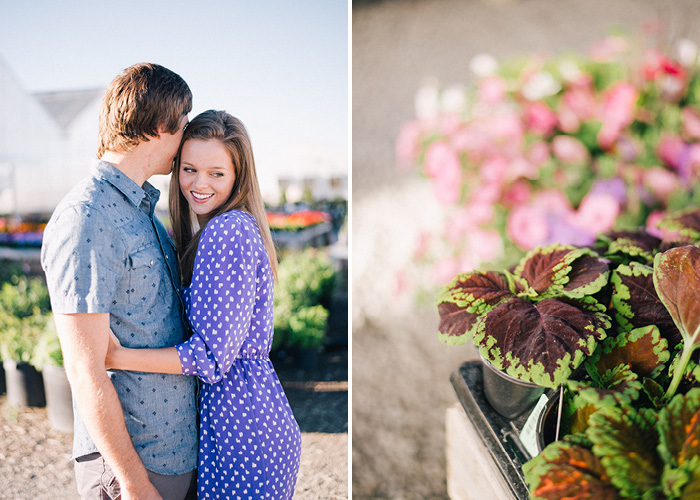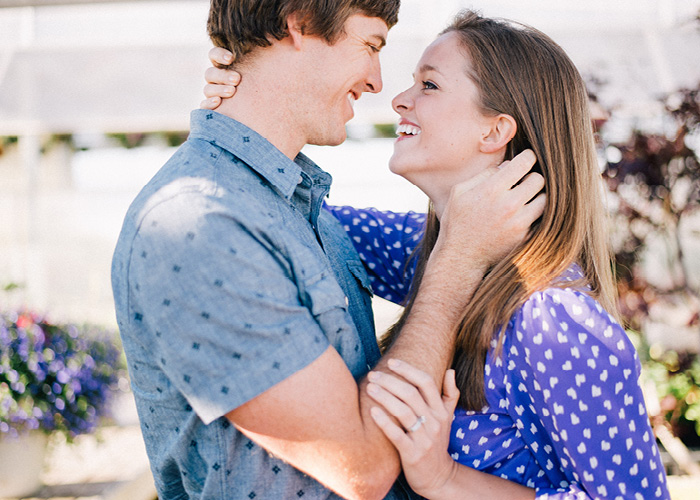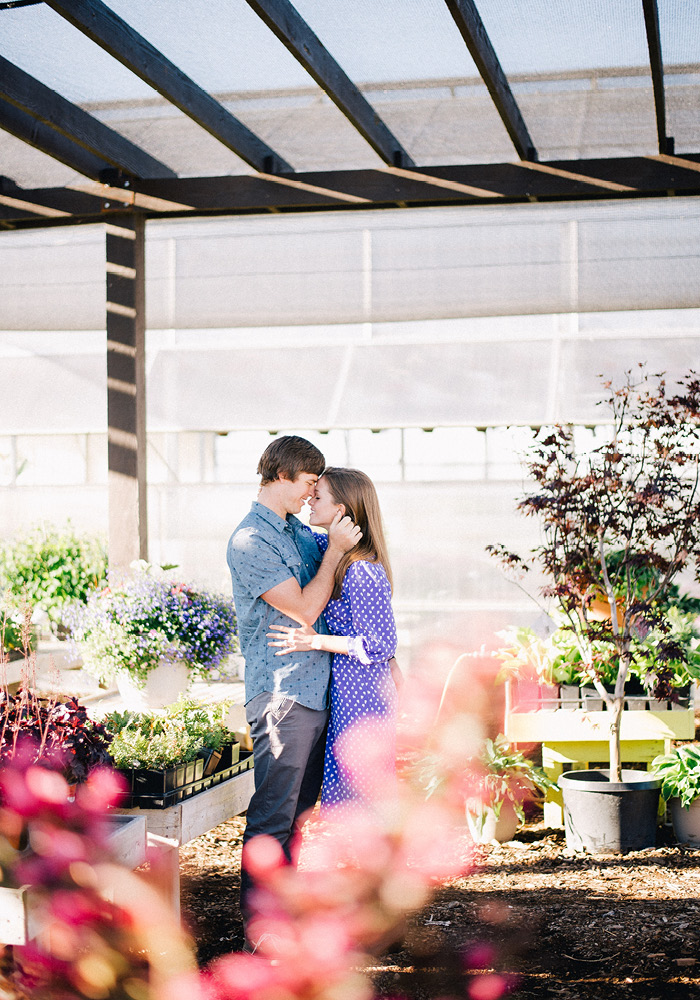 I am so excited to share this session with you all today! I had been DYING to do a shoot at this particular location for a while and was thrilled to make my dream finally come true with a lovely couple celebrating their second anniversary. I met up with Jordan and Laura at McCord's, a local nursery in Provo, Utah, where we did a fun and flirty anniversary session in the early morning light. First of all, I have to say that nurseries are amazing. Row after row of fresh flowers, herbs & various other plants – I was in heaven during this session, to say the least! I left feeling extra inspired to start my own garden and keep fresh flowers in the house all year round. Towards the end of our session the sun was creeping higher into the sky and we had some fun playing with shadows and bright lighting. I love a challenge and found the images created in the harsh midday lighting to be my favorites! Sometimes stepping out of your comfort zone really pushes you to be the best version of yourself.
I also wanted to comment on how sweet wedding anniversary photography is. Just like engagement sessions, anniversary shoots celebrate the love between two people and their excitement about their relationship. I simply adore the idea of coming together on the day that you were wed to snap a few photographs!! So grab your guy or gal & don't hesitate to create moments in time that you will love to look back on and share with family and friends!
Be sure to check out more lifestyle sessions right HERE!
And contact Jenna for more information about booking your very own anniversary shoot today!